Nathan Massey Shares How He Planned the Perfect Proposal to Cara Delahoyde
Love Island's Nathan Massey reveals how he planned the perfect proposal to his now-wife, Cara Delahoyde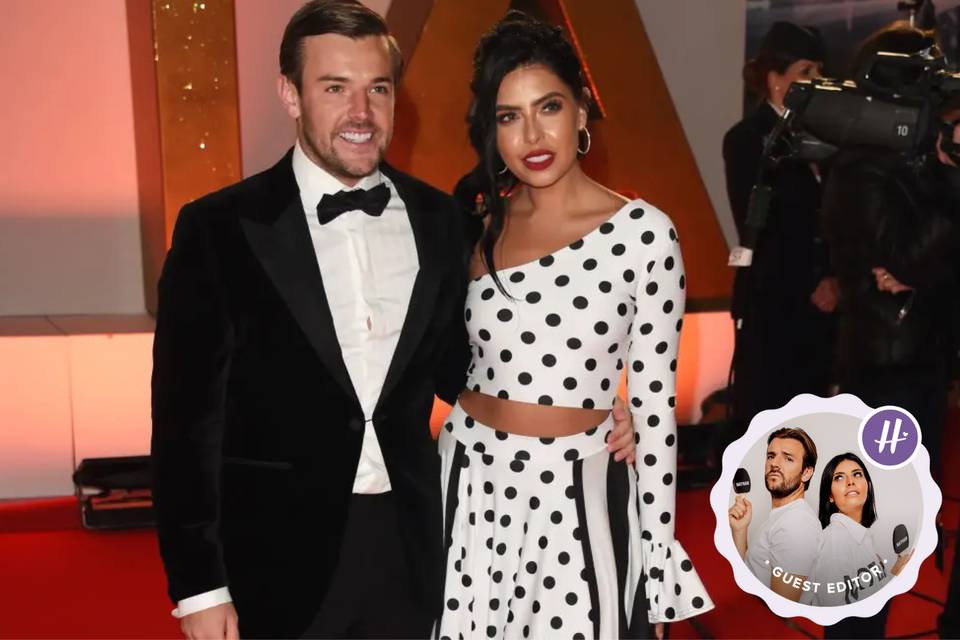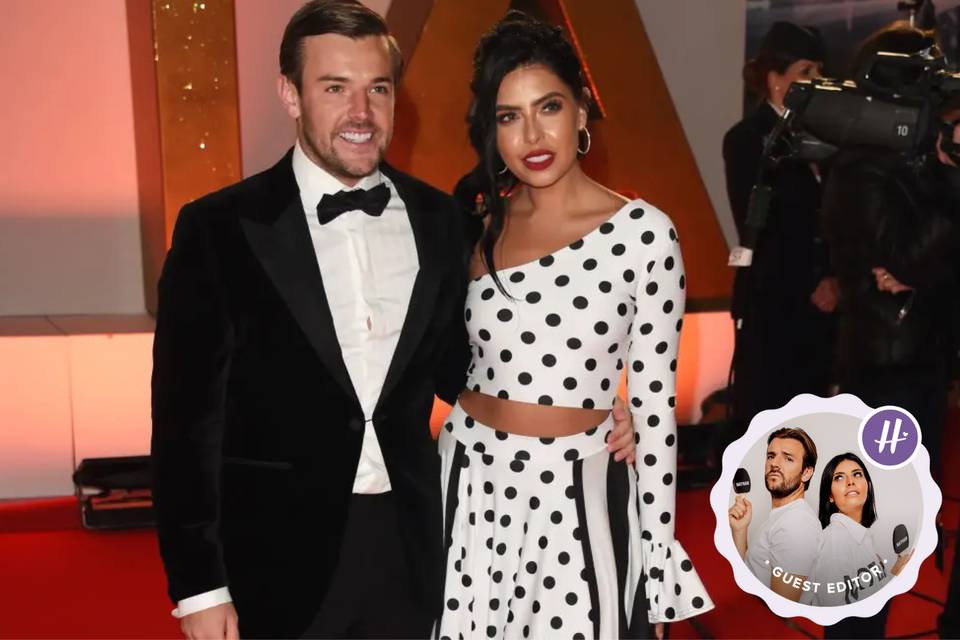 Cara and I got engaged in July 2018. Proposing to someone can be nerve wracking, and I did feel some pressure to make it perfect, but I'm not going to lie, I feel like I absolutely nailed my proposal. I got down on one knee and said, "Cara Jane Delahoyde, will you marry me?" in the Love Island villa. It was always going to be there, that place just meant so much to the both of us.
Nathan Massey Proposal Planning Tips
My proposal journey started the moment I decided I wanted Cara to be my wife. I had some help along the way, an almost-spoiler alert and a father-in-law (to-be, at the time) who was very happy to give me his blessing. Here's everything you need to know about how I planned and smashed my proposal to Cara.
Knowing You've Found the One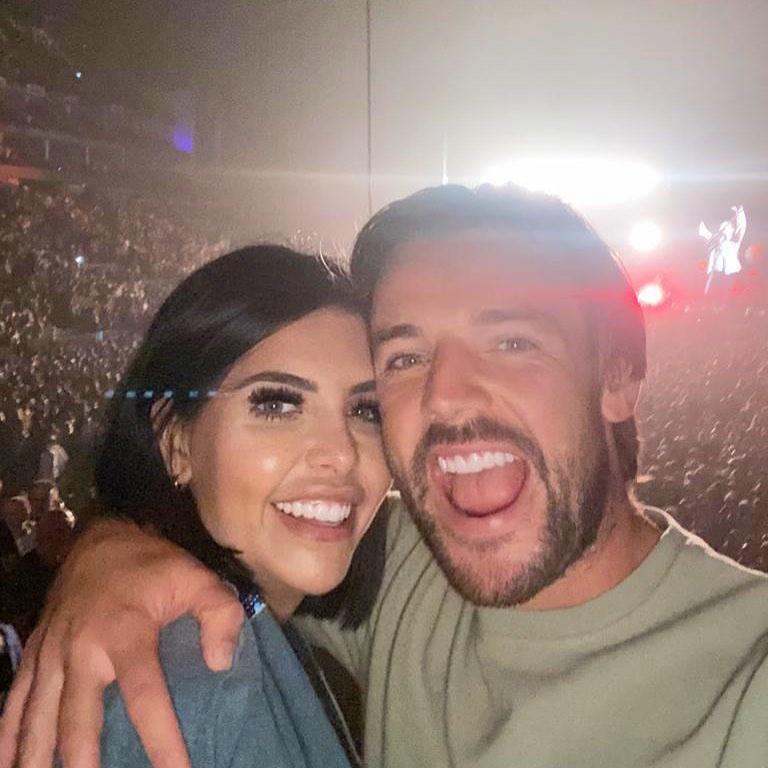 Making the decision to propose wasn't hard. I just knew that she was the person I wanted to marry. Splitting up for six months during our pregnancy with Fred really gave me time to sort myself out. The split was more to do with me than her at that point. I was silly and I needed to grow up but I just always knew that Cara was the right one for me.
Asking for Permission
Once I'd made the decision, I thought right I'm just going to do this and I asked her mum and dad for permission. They said yeah and I remember her dad gave me a big cuddle and told me he'd be honoured if I proposed.
READ MORE: Do You Need to Ask Permission to Propose?
Finding the Perfect Location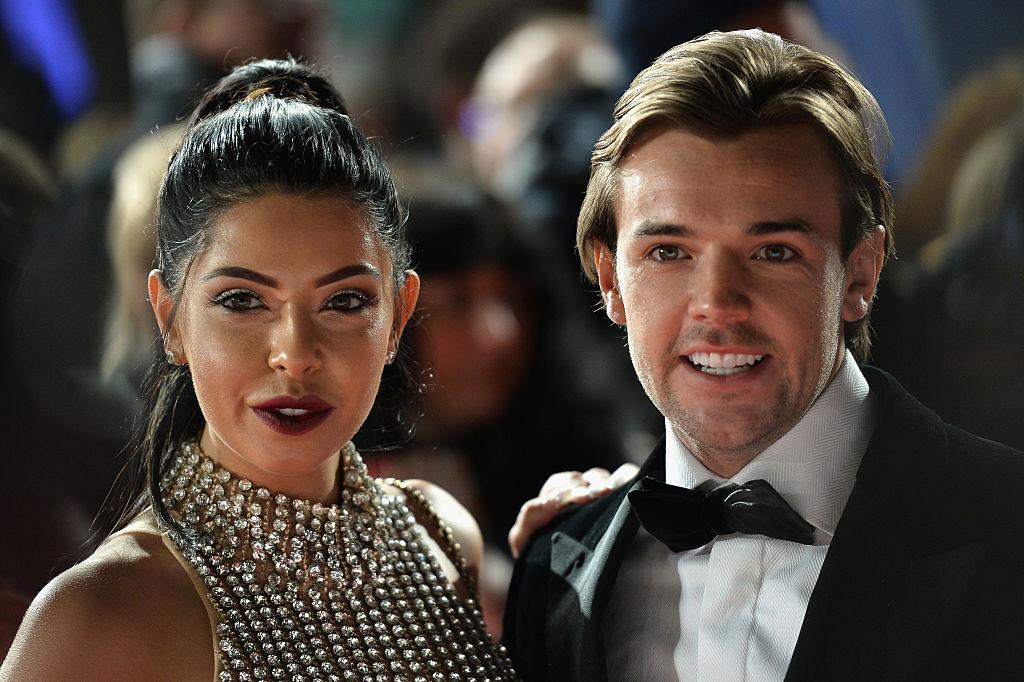 For me, you can't beat proposing in the villa. No other venue was ever in the running - it just meant so much to us. It's where we met, it's where we spent the first six weeks of our lives together. We had the best times of our lives in that place, that Love Island experience changed our lives forever so I just thought there was no way I was doing it anywhere else.
The one thing that was strange was that it looked like a completely different villa obviously. It was our home for six weeks but it kind of seemed alien to us. But my main thing was I wanted to go back and propose in the exact same spot we met and that place just so happened to be the Love Island villa. I literally had to move mountains to get it, it was expensive but so worth it.
Be Prepared for Pressure
I'm not going to lie, I did feel pressure. The morning of the proposal, Cara was fuming because she had no idea what I was up to. It was her birthday, she was dealing with our Fred who was only 18months old and she was boiling hot.
Because she had no clue what was about to happen, she thought I'd just left her and gone out for the day which didn't help my nerves. Cara's moaning, I was running around like a blue-arsed fly trying to make sure everything was sorted, so I definitely did feel the pressure.
It Helps to Have Help
Whilst I did feel a lot of pressure, it's good to have good friends around you and I was really lucky to have my best mate there. He's a videographer and was the one who filmed the whole thing. He took his best mate role a step further that day and really got involved with the planning of it all.
He came round and made the love hearts for me - they were massive! The hearts were two feet tall and he cut them out himself.
We sat down together and came up with the whole thing. I made a treasure chest with poems that connected to different places in the villa that meant something to us and we put the romantic poem in the middle of the love hearts. He was up for it as much as I was and that really helped to ease some of the pressure - thanks to him it couldn't have gone any better.
Getting the Ring Right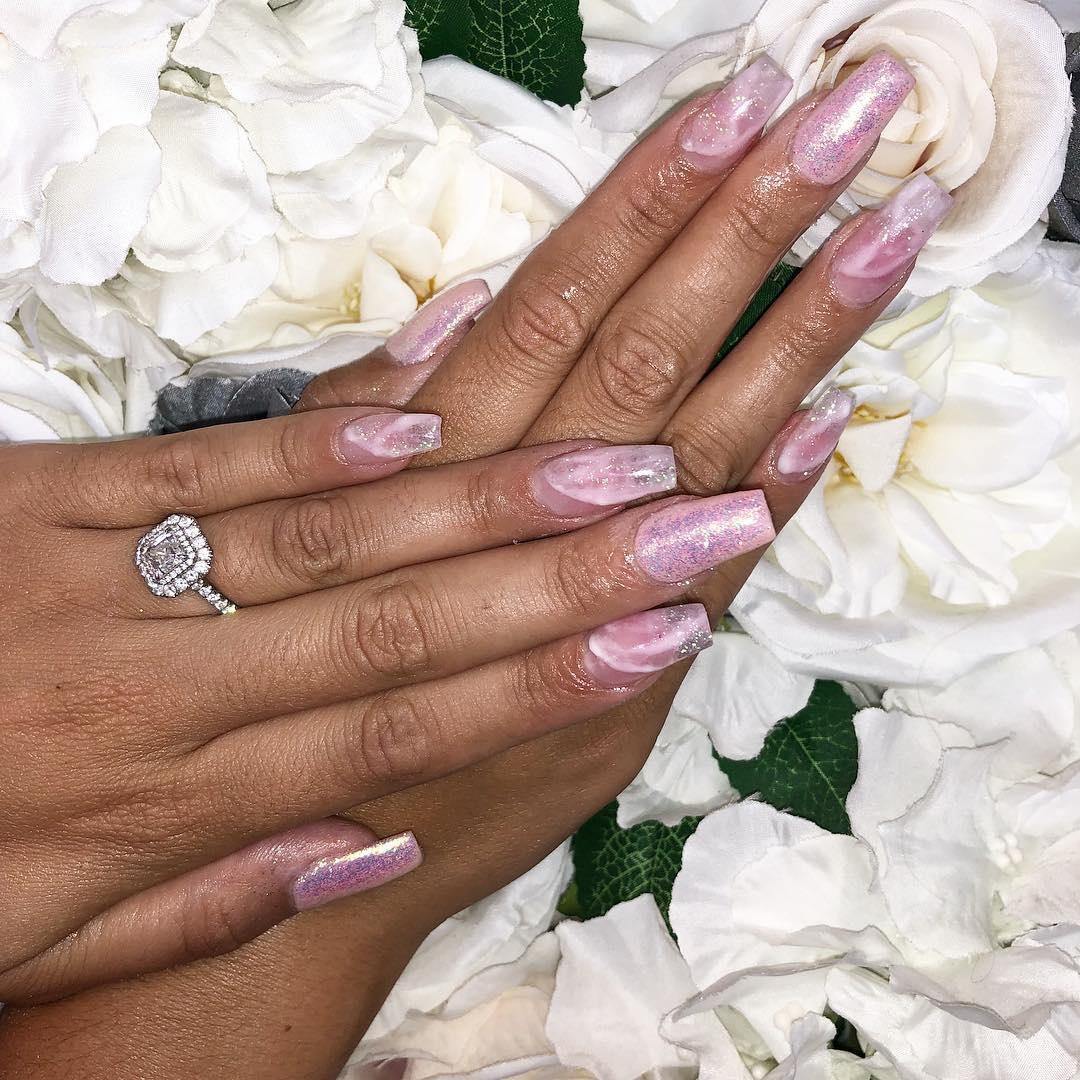 Cara had been to a ring place with her mum before the proposal and she'd sat down with the lady in the shop and showed them the exact ring that she wanted so that really helped. When I made the decision to propose, I went up to Hatton Garden and picked the ring out.
When I saw it I thought 'WOW' - it was just unbelievable. When I proposed, it was breath-taking when Cara opened up the box and saw the ring knowing it was exactly what she wanted.
Avoid Any Spoilers if You Can!
Cara was half surprised about the proposal and half not. She didn't tell me this until about a year later but she'd been at her mum's house and wanted to send me a picture of Fred or something on her mum's WhatsApp so she went on the phone and saw a picture of a ring.
So she did know that something was coming, but didn't have the heart to tell me. What's funny about it is that the picture of the ring that she saw was of a smaller ring, so when she actually saw the one I bought and proposed with, she was very impressed. It was much better than she'd thought.
READ MORE: How to Plan the Perfect Engagement Party
Cara's Take on My Proposal
"As Nathan said, I was not in a good mood on the morning of the proposal. With Fred only being 18 months old and in that boiling hot heat, I felt very stressed that Nathan had just gone out. I was fuming actually, I thought, he's gone out on my birthday are you winding me up?
"So when we got there I was half annoyed, and then I saw the villa and thought, 'oh my god, what's going on?' It was actually so nice because Fred was there for the proposal. I couldn't believe the ring either - I looked at it and I actually swore. I said, 'Oh my f***ing god is that the ring?', and when he said yes I went, 'Yeah, yeah I'll definitely marry you!'.
"Nathan did really well. It was amazing really that he thought of it all."
My Proposal Advice
My main piece of advice for anyone planning a proposal would be to think about what or where means the most to you and your partner and try to include that when you pop the question. It could be where you met or a place that's important to you - but using somewhere that is meaningful to you both will make your proposal even more special.
Cara and I agree that proposals don't always have to be extravagant - it's the thought behind it that counts. Although I would say, if you're going to use a special location, you don't want to pick a place that's too obvious as to what you're about to do - unlike me!
Cara Delahoyde and Nathan Massey have taken over Hitched for the month of August as our Guest Editors, sharing their insight and expertise after five years of marriage. For more from them, check out: