The Top 40 Wedding Songs of 2020
Searching for your first dance song or songs to add to your DJ list? These are the songs you need to be playing at your 2020 wedding!
We have included third party products to help you navigate and enjoy life's biggest moments. Purchases made through links on this page may earn us a commission.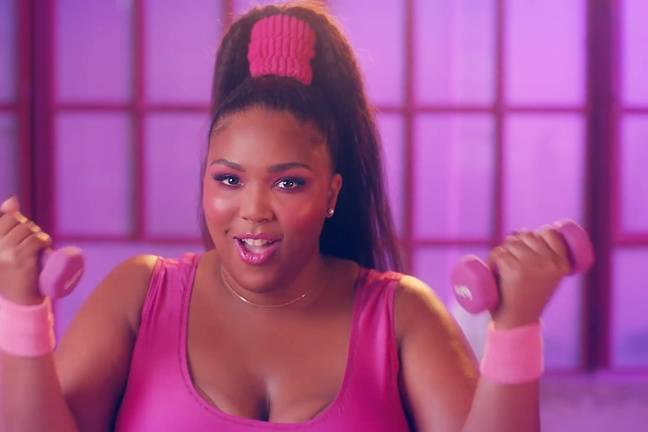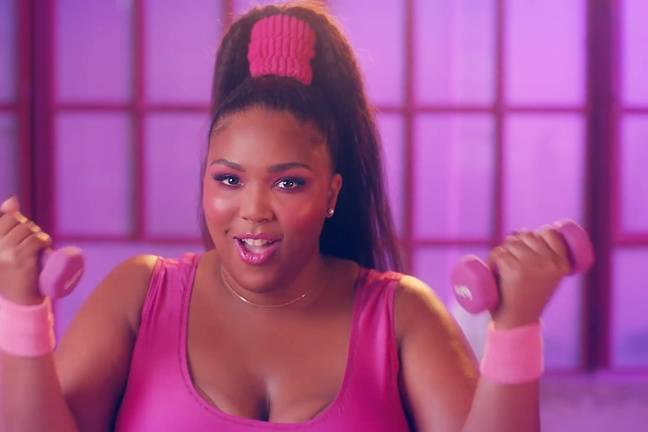 Plenty of bangers dropped in 2020 that deserve a place on your wedding playlist.
From Lizzo's body positivity anthem that'll have all your guests feeling themselves to a new John Legend love song that's set to rival All Of Me, these are the 2020 wedding songs you need to listen to right now.
There are hundreds of classic wedding songs, from first dance songs to love songs that would suit a walk down the aisle or your wedding reception. But sometimes you want something that hasn't been used hundreds of times before.
That's where our pick of the best new music comes in – with first dance songs that your guests won't have heard before and wedding reception songs that are on-trend and guaranteed to fill the dance floor!
You'll find a Spotify playlist at the end with the whole top 40 wedding songs for 2020 on so you can literally just press play!
The Best First Dance Songs of 2020
1. You Got Me Thinking – Joshua Radin
If you loved Ben Folds' The Luckiest, you'll adore this song. It's gentle, beautiful and made for a slow, swaying first dance.
2. 10,000 Hours (with Justin Bieber) – Dan + Shay
Days after marrying Hailey Bieber, Justin dropped this romantic track. The lyrics are about your commitment and devotion to your partner; they made an amazing wedding promise from Justin to Hailey and will be just as perfect for you both.
3. Love You To The Moon – Kip Moore
Country singer Kip Moore has made a funky take on a love song, with a guitar rhythm that you can't help moving your hips to. It's about lovers who can't be in the same place together, and is ideal for a couple who've made a long-distance relationship last.
4. Adore You – Harry Styles
Harry Styles might not be your first thought for a first dance song but, with a catchy, synth beat, his smash-hit Adore You is actually a pretty awesome choice. We love the lyrics, "Oh, honey/I'd walk through fire for you/Just let me adore you."
5. I'll Be Around – Garrett Kato
"So I'll be around/When your heart is strong but your mind is weak/I'll be around/When you're falling down and can't find your feet," Garrett Kato sings in the chorus. This song is folksy, soulful and will speak right to your heart. Bonus points if you like a harmonica.
6. Just You and I (Acoustic) – Tom Walker
The acoustic version of Tom Walker's big hit is perfect for a first dance. It celebrates overcoming the little and big things in life with your partner, when all you need is "just you and I".
7. Thinking About You – Ocie Elliott
A sweet, folksy little song about your lover always being on your mind, however far apart you are. "Your loving makes me lose my place/I can not get enough of your face…I'll be thinking about you all my days" has us smiling, and will make your guests smile too. If you like Ocie Elliott's calm and melodic style, check out Mingle in Pine and Forest Floor too.
8. Birds – Imagine Dragons (feat. Elisa)
Technically, this song is about a break-up, but the core message is that whatever happens between two people, their love will never die. It's quite an apt song for a couple who might have had a few on-off moments in their relationship but have always remained in love.
9. I Wanna Feel Love – Julia Bardo
This upbeat ditty of a first dance song is a cool, alternative choice. With a '70s vibe, rock guitar and that ear-worm of a line "I wanna feel love", this is great if you want something livelier.
10. Outnumbered – Dermot Kennedy
A heartbreakingly beautiful song about fighting for the person you love: even if it feels the world is against you, you know you'll be ok with that one person on your side. We love the chorus lyrics: "I see everything you can be/I see the beauty that you can't see/On the nights you feel outnumbered/Baby, I'll be out there somewhere."
11. One Thing Right – Marshmello & Kane Brown
If you like a country-twinged first dance song that you can really have a boogie to, Marshmello and Kane Brown's cheeky tune about being a bad boy who makes one right decision by picking you is a winner.
12. Conversations In The Dark – John Legend
John Legend is the king of wedding songs, and he's pulled it out the bag with this 2020 hit. He sings, "And you say that you're not worth it/And get hung up on your flaws/But in my eyes you are perfect/As you are/As you are." We predict a new wedding classic.
13. Tennessee Whiskey – Chris Stapleton
This country song is from 2015 but saw a huge resurgence as a first dance song in 2019 and we know it'll continue to be big for years to come.
14. Can You Feel The Love Tonight – Beyonce and Donald Glover
This soaring duet from the 2019 live-action version of The Lion King is truly magical. You'll need to tell the DJ to skip over Timon and Pumba's chat at the beginning, but once you get to the vocals of these two powerhouses, you won't find anything more romantic for your first dance song.
15. Love Song – Lana Del Rey
One line in the chorus gets a little sweary and for some it might be too gloomy, but this is a gorgeously romantic love song from Lana.
16. The Bones – Maren Morris (with Hozier)
"The house don't fall when the bones are good", sings Maren Morris. It's a great tribute to lasting love that works well for a couple who've married after a long time together, or perhaps a couple who've got married years after they've had kids and made their life together. This version with Hozier is perfect for a wedding.
The Best Wedding Reception Songs of 2020
17. Juice – Lizzo
Lizzo is girl power personified. Get everyone singing along at the wedding reception with her high-energy ode to self-confidence. It's sure to prompt some fabulous dance moves.
18. Yummy – Justin Bieber
You can't escape a Bieber song at a wedding and this hypnotic track is a surefire winner for later in the evening.
19. Higher Love – Kygo and Whitney Houston
We love dancing to a Whitney song, from I Wanna Dance With Somebody to I Have Nothing. This remix with Kygo of her 1990 track is a guaranteed dance floor filler.
20. What A Man Gotta Do – Jonas Brothers
Thank the Lord for the Jonas Brothers' revival. It brought us the amazing song Sucker (make sure that's on your playlist too) and now this bouncy track you'll want your DJ to blast out more than once.
21. ME! – Taylor Swift (feat. Brendon Urie)
Is any wedding song list complete without some Taylor Swift? Her comeback track ME! is a sugary-sweet pop classic that'll get stuck in all your guests' heads.
22. Memories – Maroon 5
A wonderful track for the end of the night when all your friendship groups will get together in a circle and reminisce (especially after a few too many proseccos).
23. My Oh My – Camila Cabello
Camila Cabello could provide half your wedding song playlist with Havana, Never Be The Same, and Crying In The Club. This belter will have everyone shouting the lyrics along with it.
24. Giant (with Rag'n'Bone Man) – Calvin Harris
Rag'n'Bone Man's song Giant would make a cool alternative first dance song, but we love it for during the DJ part of your reception too. It's a love song but there's no soppiness about it.
25. Dance Monkey – Tones and I
If we're talking catchy tunes, nothing is better than Dance Monkey. The whole room, including your Grandma, will be bopping along.
26. This Is Real – Jax Jones (feat. Ella Henderson)
As well as being a banger, the lyrics to this Jax Jones and Ella Henderson collab have lots of meaning: "I found somewhere/I found someone/And I found somewhere, somewhere that I belong".
27. Ride It – Regard
Ideal for a later night song, Ride It found fame on Tik Tok and is definitely aimed at your millennial friends. Hands up if you remember the Jay Sean original?
28. We Got Love – Sigala (feat. Ella Henderson)
It's Ella Henderson's year for collaborations, and her second on the list is another track about love surviving everything life throws at it. "No one ever said/It would be okay/But we'll find a way/When there's love/And we got love," could become your new mantra.
29. Old Town Road – Lil Nas X (feat. Billy Ray Cyrus)
This country-trap remix topped the charts in 2019. Lil Nas X and Billy Ray Cyrus will have everyone doing the Tik Tok cowboy dance moves to this song.
30. Paper Rings – Taylor Swift
There's no better Taylor Swift song for a wedding reception. "I like shiny things, but I'd marry you with paper rings," Tay-Tay sings.
31. Sweet But Psycho – Ava Max
Any couple with a fiery relationship will recognise the lyrics behind Sweet But Psycho. It's a funny, cheeky song to play.
32. Shotgun – George Ezra
A cute ditty of a love song by the perpetually-smiley George Ezra. Even the grumpiest of uncles will get off his chair for this one.
33. Senorita – Shawn Mendes and Camila Cabello
Sultry beats and sexy lyrics will have all the couples in the room grabbing each other for a slow dance. We'd pick it as one of your final songs of the reception.
34. Don't Start Now – Dua Lipa
Chirpy and defiant, this song is about moving on from a break-up and not letting any old flame stand in your way. Lyrics aside, it's just a fab disco dance tune.
35. Only Human – Jonas Brothers
Eighties vibes are back big time, and the Jonas Brothers have evoked that fun, campy feel in Only Human. Your shoulders will start moving without you even realising it.
36. Nice To Meet Ya – Niall Horan
Niall left One Direction and proved himself quite the solo star in his own right. This saucy song will remind you of that can't-take-our-hands-off-each-other first flush of love and the video will have you wondering, "When did Niall get so hunky?"
37. Thank U, Next – Ariana Grande
Every singleton at your wedding will be screaming along to this banger from Ariana. Even for the newlyweds, it's a funny way to say goodbye to their ex-boyfriends and girlfriends now they've found 'The One'.
38. Bad Guy – Billie Eilish
If you want something a little different to break up the pop tracks, Billie is your gal.
39. If I Can't Have You – Shawn Mendes
This song is about being madly in love with someone and, if you're the kind of couple who wear your hearts on your sleeves, you'll adore it.
40. Mr Brightside – The Killers
Every wedding's last song should be Mr Brightside. We defy you to find a better song to finish on when you're all a bit wobbly, emotional and ready to shout out the chorus.