The 40 Top Wedding Songs of 2019
Deciding what to include in your wedding playlist? Here's our pick of the top 40 tunes that deserve a place in your big day.
We have included third party products to help you navigate and enjoy life's biggest moments. Purchases made through links on this page may earn us a commission.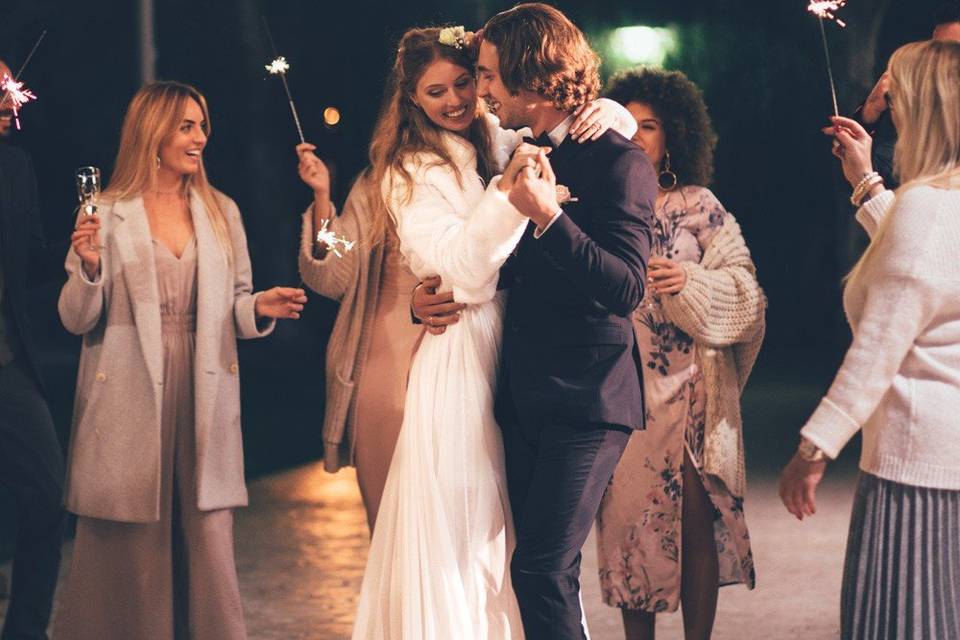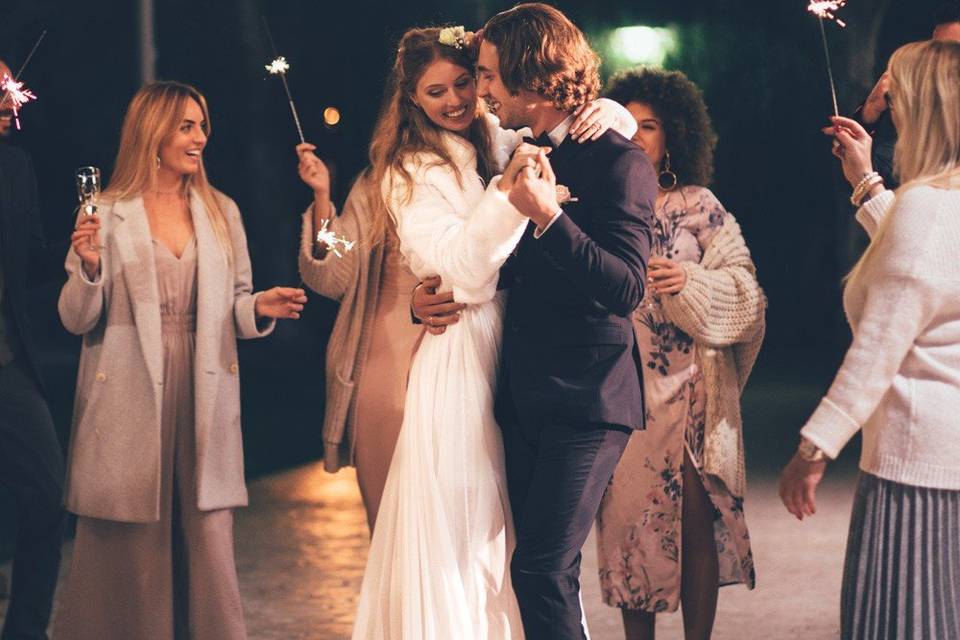 Choosing the right wedding songs can be make-or-break for filling your dancefloor.
You want to have that perfect mix of big anthems, romantic slow dance songs and golden oldies that the grandparents will love just as much as your friends. While you'll want to pick loads from our best wedding songs of all time, it's important to have this biggest chart hits in there too.
To make sure you have everyone up on their feet, we've handpicked the best weddings songs of 2019 and the best first dance songs.
Mix these up with classics like Pharrell, Madonna, Beyoncé, The Beatles, Prince, Bowie, Britney, ABBA, Blondie, Queen and more for the perfect all-night-long playlist.
READ MORE: The Ultimate Wedding DJ Song List
Let us know if there's any you think should be included!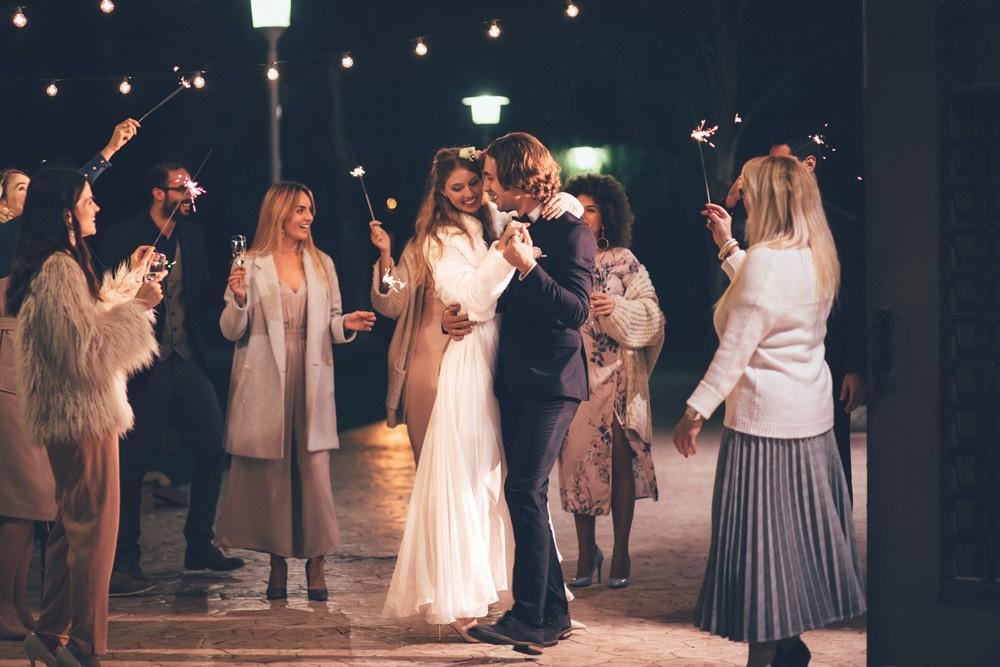 Image: Getty
The Best First Dance Songs of 2019
1. Rewrite The Stars – Zac Efron and Zendaya
This song from The Greatest Showman oozes romance and would be ideal as a first dance song. (If you can recreate Zac Efron and Zendaya's amazing aerial dance from the film, even better!) Anne-Marie and James Arthur have done a brilliant cover too.
2. Perfect – Ed Sheeran
What wedding song list could be complete without Ed Sheeran? This dreamy first dance song is one of his best and there's the blissful duet version with Beyoncé for all Queen B fans.
READ MORE: 8 Ed Sheeran Shongs You Need at Your Wedding
3. Ocean – Martin Garrix ft. Khalid
This sweet song is great first dance choice for couples who want something alternative. With a chorus of "You could put an ocean between our love, love, love/It won't keep us apart", no statement will be feel truer as you dance for the first time as a married couple.
4. You Are The Reason – Calum Scott ft. Leona Lewis
An emotional ballad version of Callum's chart-hitting song, made wedding-worthy with gorgeous vocals from Leona. Sweet lyrics include, "I'd climb every mountain/And swim every ocean/ Just to be with you."
5. Us – James Bay
This romantic song about finding hope together through difficulties is a wonderful message to share on your wedding day. The refrain of "I believe in us" makes it a gorgeous first dance song.
6. A Million Dreams – Hugh Jackman and Michelle Williams
Another one from The Greatest Showman. These lyrics speak directly to your future as a couple and all the incredible plans and adventures you have ahead of you: "I think of what the world could be/ A vision of the one I see/ A million dreams is all it's gonna take/ A million dreams for the world we're gonna make."
READ MORE: The World's 10 Most Popular First Dance Songs
7. I'll Never Love Again – Lady Gaga
This heart-breaking ballad is the ultimate ode to all-consuming love. From the film 'A Star is Born', be prepared with tissues on hand if you choose this as your first dance song.
8. Moon River – Frank Ocean
Frank leant his smooth, soulful voice to this cover of Moon River from Breakfast at Tiffany's, which he dropped on Valentine's Day. It's an enchanting version you'll love to slow dance to.
9. I Like Me Better – Lauv
"I like me better when I'm with you," Lauv sings. This feel-good little number will have everyone smiling as they recognise that first feeling of being completely, blissfully in love.
READ MORE: Unusual First Dance Songs For Quirky Couples
10. New Light – John Mayer
John Mayer's plea to his crush to give him a chance is a great first dance choice for any couple who had a long journey to get together. Maybe you were friends for ages first? Perhaps you turned them down several times first? This is a cheeky and cute song that's easy to dance to.
11. Speechless – Dan + Shay
This country ballad is utterly wholesome: a man signing to his partner that he is speechless when he sees her walk down the aisle. It's romantic, with a great beat to dance to. Just watch the song's video if you want to know how perfect this is for a first dance.
The Best Wedding Songs of 2019
12. Señorita – Shawn Mendes, Camila Cabello
This sexy little love song has heaps of steamy Spanish flair. If there's any chemistry brewing among your wedding guests, this'll bring it to the surface.
13. The Bones – Maren Morris
This optimistic little tune speaks about the virtues of taking the bad with the good in a relationship when you have a strong foundation. "When the bones are good, the rest don't matter," is our new relationship mantra.
14. Paper Rings – Taylor Swift
This album track is perfect for a wedding. Tay-Tay sings, "I like shiny things, but I'd marry you with paper rings. Uh, huh, that's right, you're the one I want." It's catchy, upbeat and a super cute song to bop to.
15. Sucker – Jonas Brothers
The Jonas Brothers' comeback hit is dance floor catnip. That little whistling bit? Oh, yes. The clapping section? Heck yeah. The seductive lyrics? You know it. That music video? Need we say more.
16. Best Part of Me – Ed Sheeran ft. YEBBA
This slow, sweet ballad is great for a slow dance. It's about a couple amazed that the other is in love with them and falling back in love with themselves. The chorus might make you shed a tear.
17. Good As Hell – Lizzo
Right, yes, this is technically about a woman realising she doesn't need her man anymore, but, that hook is too good to skip. Everyone will be on the dance floor screaming along to "I'm feeling good as hell!" This is a true girl power anthem.
18. Higher Love – Kygo x Whitney Houston
This collaboration between the late Whitney Houston and electro producer Kygo is the song you never knew you needed. It's genius, so easy to dance to and couldn't say the word 'love' more times.
19. One Kiss – Calvin Harris and Dua Lipa
One of the biggest hits of 2018 and a surefire addition to wedding playlists for years to come, this pop anthem by Calvin Harris and Dua Lipa will get everyone dancing.
20. Shotgun – George Ezra
Having a summer wedding? This upbeat banger by George Ezra will guarantee you a sunshine-filled sing-a-long.
21. 2002 – Anne-Marine
Grab your pals and have a nostalgia moment as you belt out Anne-Marie's ode to school days and all our favourite teenage years songs. Can you get all the references in her chorus?
READ MORE: 25 Chart Hits Perfect For Your Wedding
22. Ring, Ring – Jax Jones, Mabel and Rich The Kid
A total late-night anthem that you can't help but shout along to. Also great to play as you're getting ready with your gals before the wedding.
23. Touch – Little Mix
Little Mix are the queens of a party anthem and this is their crowning glory. Unsurprisingly it spent 10 weeks in the top 10 and deserves at least one play during your reception.
24. Feel It Still – Portugal The Man
Feel It Still was barely off the radio in 2018 for good reason. Young, old and everyone in-between was obsessed with this catchy track.
25. Call Me Maybe – Carly Rae Jepsen
A sugary sweet summer pop anthem from 2012 with a magnetic chorus. Bop along to this one at every spring/summer wedding.
READ MORE: 21 of the Best Songs to End Your Wedding To
26. Havana – Camila Cabello
Technically this song is about a break-up but the sultry beats to Camila Cabello's Havana make it perfect for an end of night romantic slow dance.
27. A Good Night – John Legend ft. BloodPop
Let's be honest, All Of Me is going to play at some point, but there's another John Legend number you should try to sneak in. This groovy jam includes the knowing lines, "I know it's going to be a good night/ I think I just met my wife."
28. Shape of You – Ed Sheeran
Seductive beats, sexy lyrics and Sheeran's sweet vocals make this a classic. Want a twist? Try the Stormzy version of Shape Of You.
29. Girls Like You – Maroon 5 and Cardi B
A love song dedicated to women everywhere? Yes, please. Girls Like You will get everyone on their feet as part of your playlist, but we could see a slowed-down cover being a great first dance too.
READ MORE: 31 Magical Disney Wedding Songs
30. Shake It Off – Taylor Swift
Who can resist the call of Taylor's infectious chorus? You'll all be breaking, faking and shaking until the music stops.
31. I Like It – Cardi B, Bad Bunny and J Balvin
Ok, it might be for after your grandma's gone to bed, but the song of the summer for 2018 was Cardi B's seriously catchy I Like It. Prepare for the dancefloor to be flooded by guests wanting to show off their salsa-inspired moves.
32. Mad Love – Sean Paul and David Guetta ft. Becky G
This sexy pop track is another floor-filler that's perfect for that period of the night where your guests just want to let go and dance.
33. Symphony – Clean Bandit ft. Zara Larsson
Both this and Clean Bandit's epic Rockabye deserve a place on every party playlist. Your granny will be up dancing just as much as your little cousins.
READ MORE: Song Ideas For Every Part of Your Wedding Ceremony
34. Uptown Funk – Bruno Mars
Years after it came out in 2014, this power-funk track is just as toe-tapping. It'll funk you up in the best way.
35. Close to Me – Ellie Goulding ft. Diplo and Swae Lee
This slow but catchy song is ideal for later in the evening when you need a little break from the high-tempo songs, but – as always with Ellie Goulding songs – everyone will want to sing along.
36. Hey Ya – Outkast
A party classic, Hey Ya might be the ultimate wedding song. Just try to stop your guests shaking it and clapping when this comes on.
37. Mad Love – Mabel
Everyone will be getting down to this late-night party hit. Keep it for after the kids have gone to bed.
38. Anywhere – Rita Ora
If you ever considered running off and eloping, this is the tune for you. Even if you didn't and you're just planning a honeymoon travelling the world, this is the song to have as your soundtrack.
READ MORE: 33 Classic Rock Songs for Weddings
39. Burning – Maggie Rogers
"I'm in love, I'm alive, oh, I'm burning," makes a joyous chorus to this upbeat indie-pop song from cool American singer Maggie Rogers. if you haven't heard it yet, this is about to become a new favourite love song.
40. Mr Brightside – The Killers
The go-to song for when you're all at that perfect level of drunk. Stand in a circle, hold your drink in the air and sing along at the top of your lungs. It's one of the best songs to end your reception with.
If you're considering having a wedding DJ or even live band, here are the 25 essential questions to ask before booking.