21 Unique Wedding Menu Ideas Your Guests Will Love
Get ready for some serious foodie inspiration! We've rounded up the best crowd-pleasing wedding menu ideas, from classic dishes to seasonal delights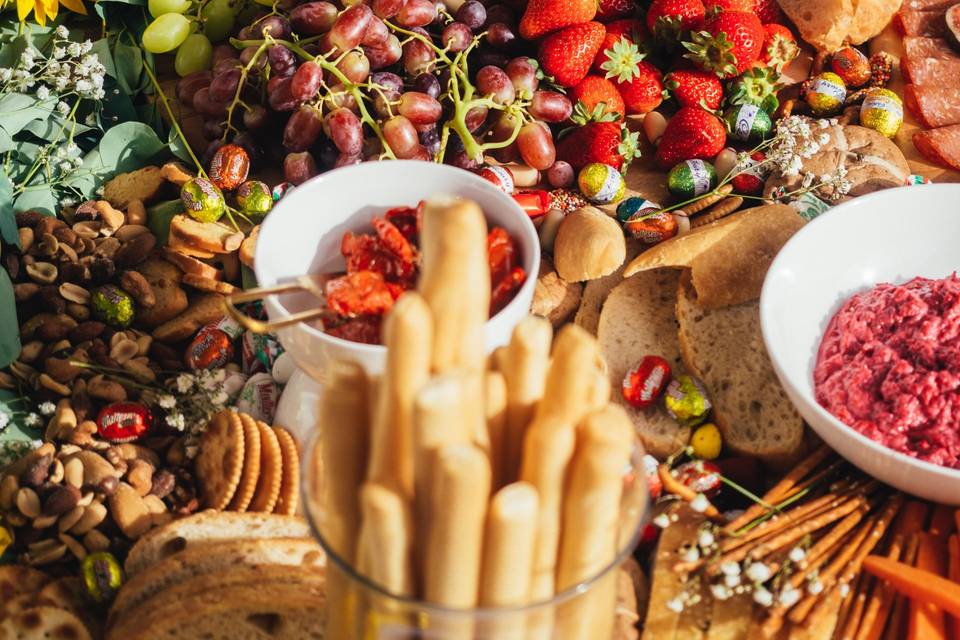 Coming up with wedding menu ideas should be one of the most fun parts of wedding planning. However, it can also be stressful - after all, you're likely catering to a roomful of people with very different tastes!
Before you start, if you're using your venue's in-house caterers, find out in advance how much choice you'll have - some venues ask you to choose from set menus, others will let you go bespoke. If you're having your own caterers, ask what sort of cuisines they're confident handling. Our wedding catering directory will help you find the right company in your area.
Once your catering situation is clear, it's time to get planning! We've selected some of the most crowd-pleasing dishes that you can use to help build your wedding breakfast menu. From light summer starters to hearty winter mains, these are the dishes that have a high success rate when it comes to delighting guests.
Of course, you don't have to have these exact ideas in your wedding menu - think of them as a springboard to what will hopefully become your perfect meal.
READ MORE
1. Injera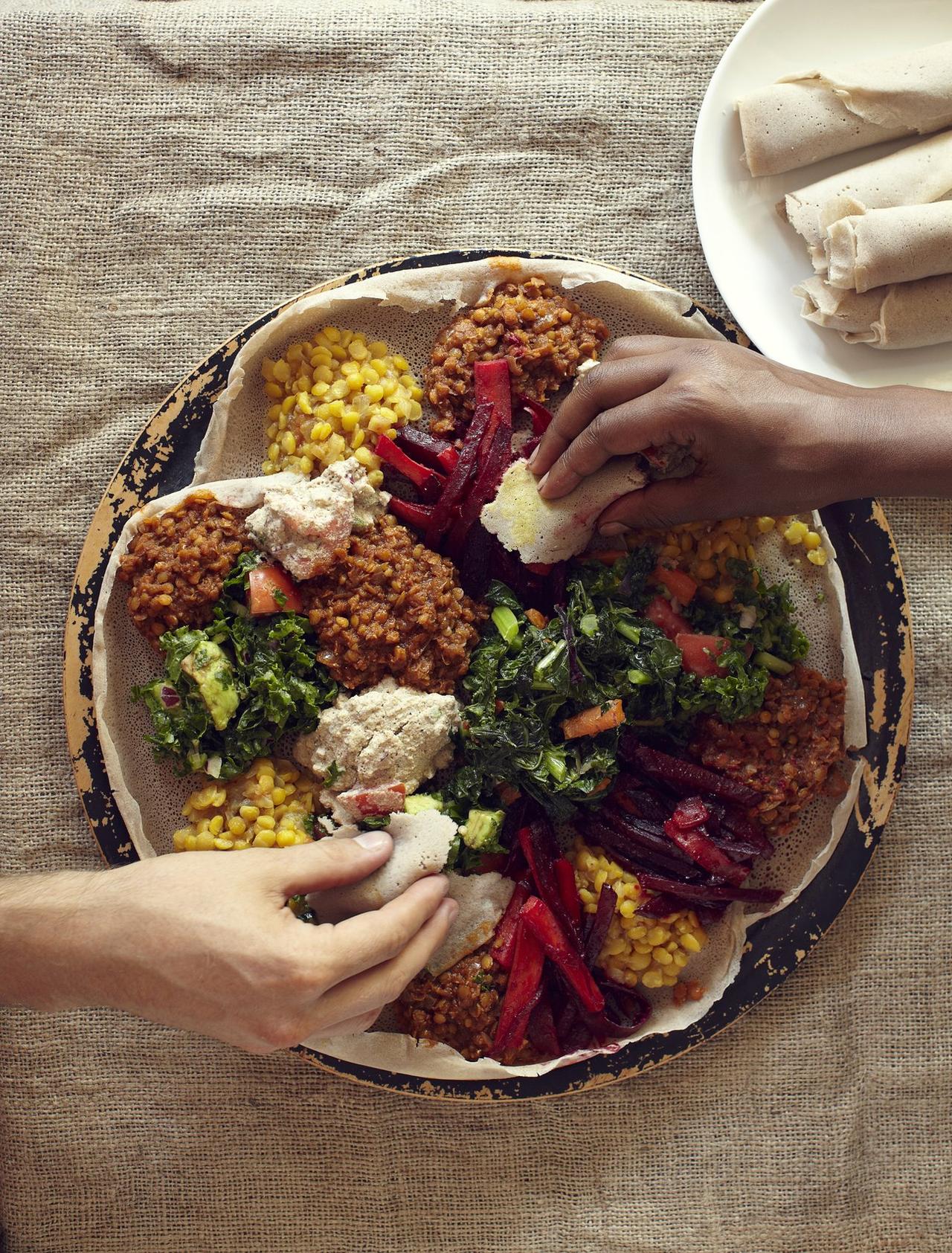 If you're looking for wedding sharing food with beautiful flavours, injera is hard to beat. The injera - a sour flatbread that's a key part of both Eritrean and Ethiopian cuisines - is placed on the table covered with a variety of stews, curries and salads. Guests use pieces of injera to scoop up mouthfuls of the dishes; to finish, they can eat the main injera, which by then has absorbed all the flavours. It's a glorious way to dine, giving guests a variety of taste sensations within one meal.
2. Fazzoletti (Silk Handkerchief Pasta) with Walnut Butter & Egg Yolk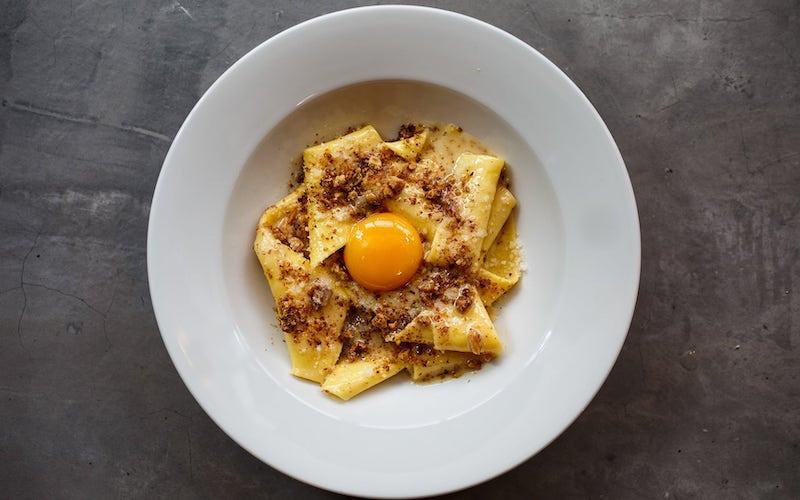 For a dish that's both simple and luxurious, it has to be pasta - choose a less common variety, such as fazzoletti, to make it feel more special for guests. In Italy, pasta is traditionally served as a starter, and this fabulously buttery dish would be the perfect way to start your feast.
3. Beef Wellington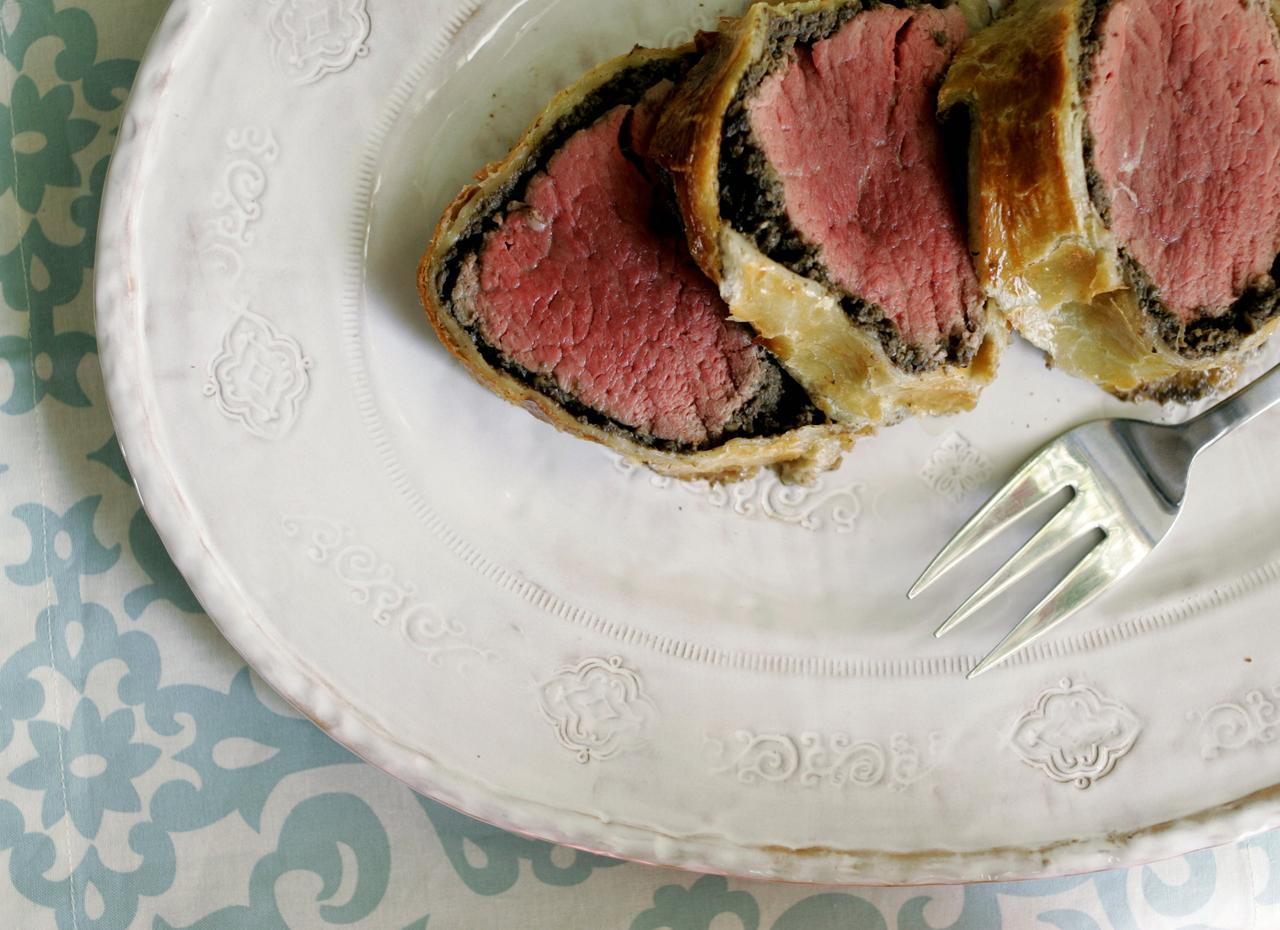 Elevate the traditional British roast dinner by choosing Beef Wellington - served with a rich red wine gravy, it's a hearty treat for a winter wedding.
READ MORE: 21 Winter Wedding Tips: How to Plan the Ultimate Winter Wedding
4. Burger & Fries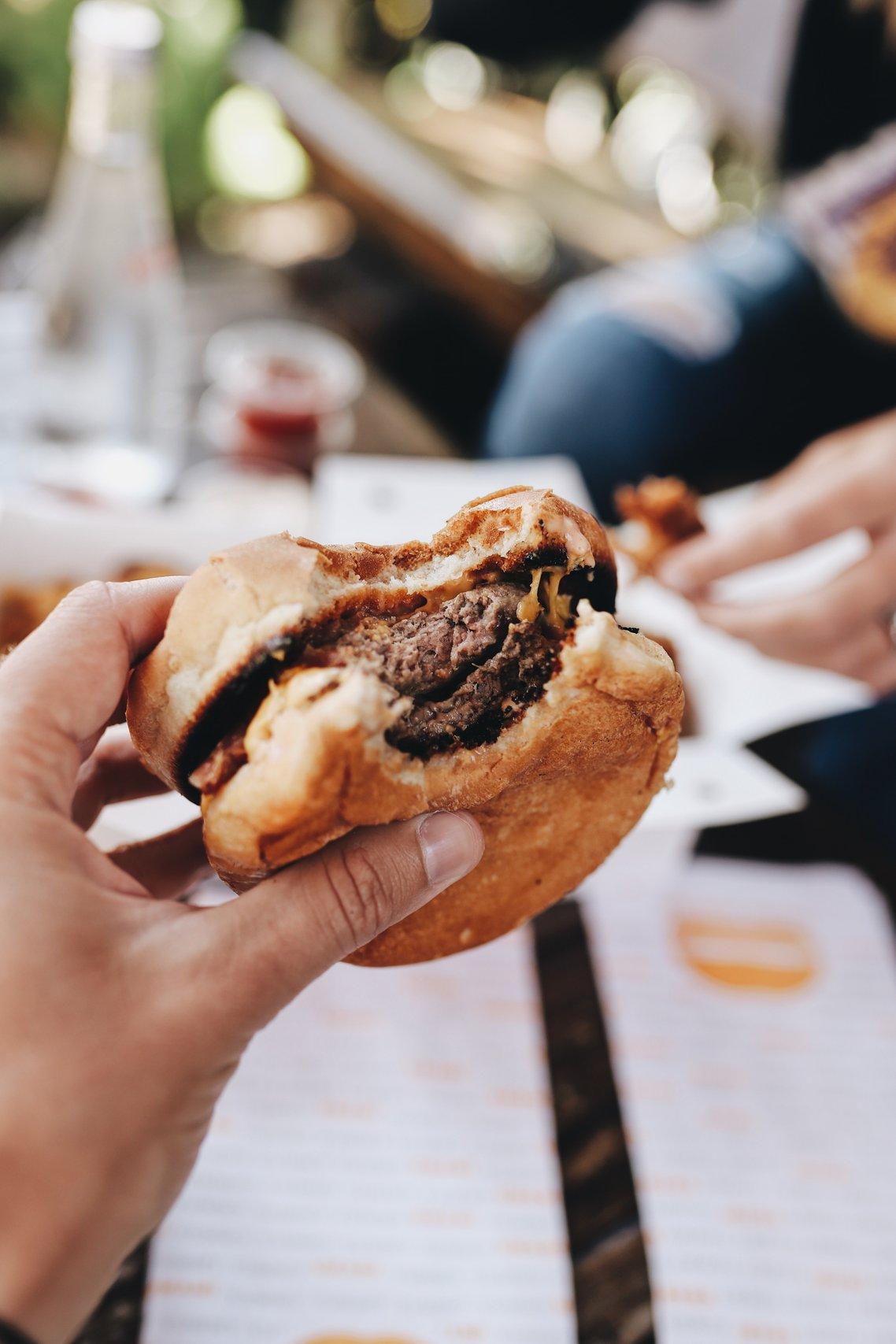 If you're having a laidback wedding, a menu of American classics could be just the thing. Think juicy burgers and fries for the main, with a spicy wings starter and apple pie to finish.
5. Paella with Seafood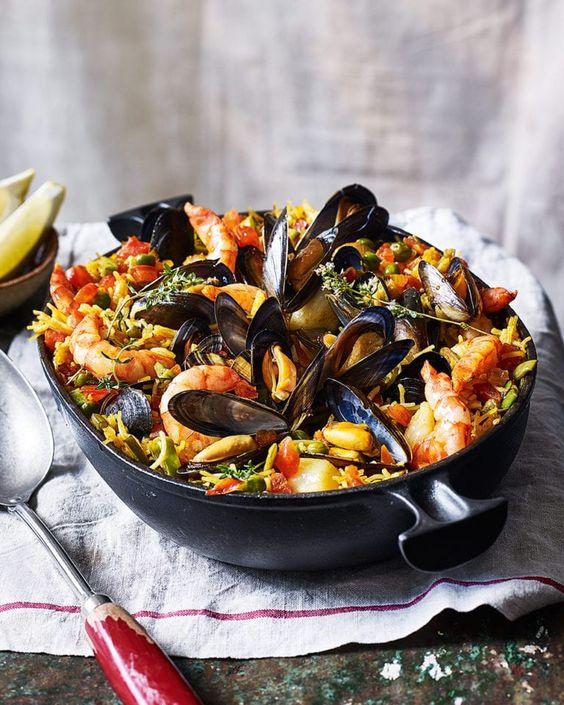 There's nothing quite like a perfectly judged paella to recall sunny holidays in Spain. For something a bit more cheffy, ask your caterer for a squid ink version (arroz negro). When it comes to your starter, it has to be tapas, and for pudding, a crema catalana.
6. Slow-Cooked Lamb Shank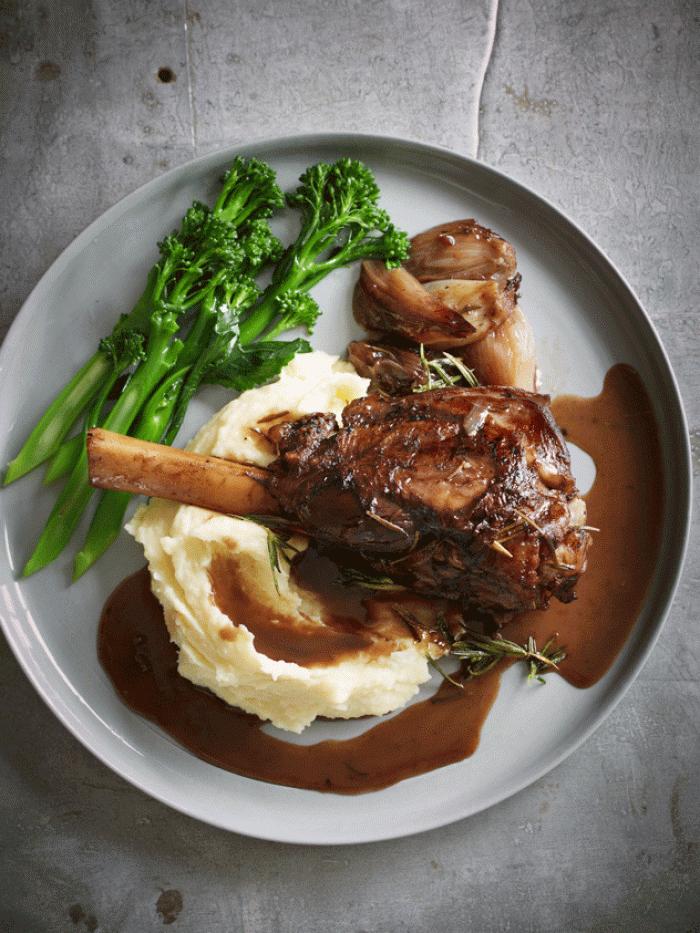 Slow-cooked lamb shank that's practically melting off the bone would be a show-stopping centre point of any classic British wedding menu. Serve with creamy mask, either potato or cauliflower.
READ MORE: 21 Wedding Food & Drink Questions Answered
7. Garlic Butter Scallops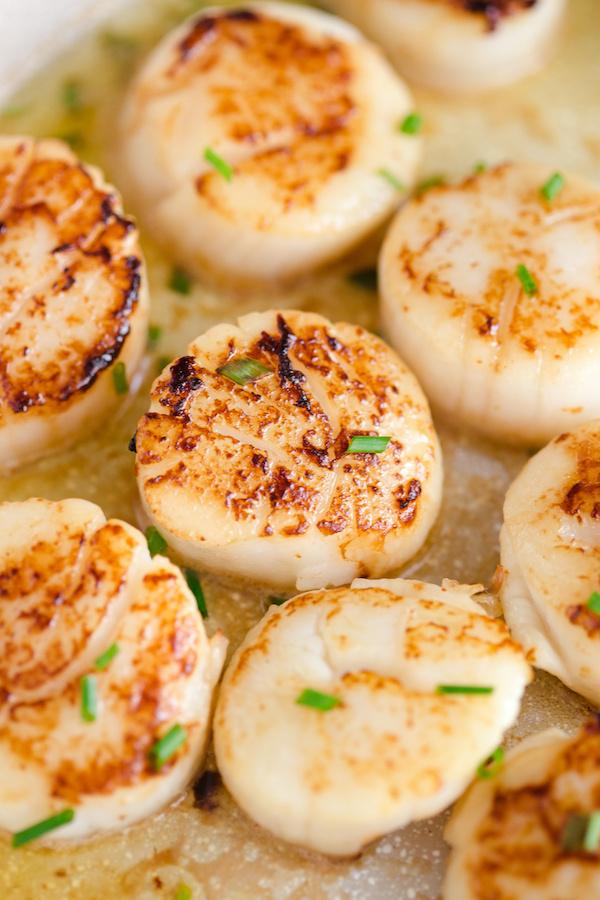 Scallops make for a beautifully light starter. Too add some substance, pair them with a vegetable puree.
8. Jerk Chicken with Coconut Rice and Peas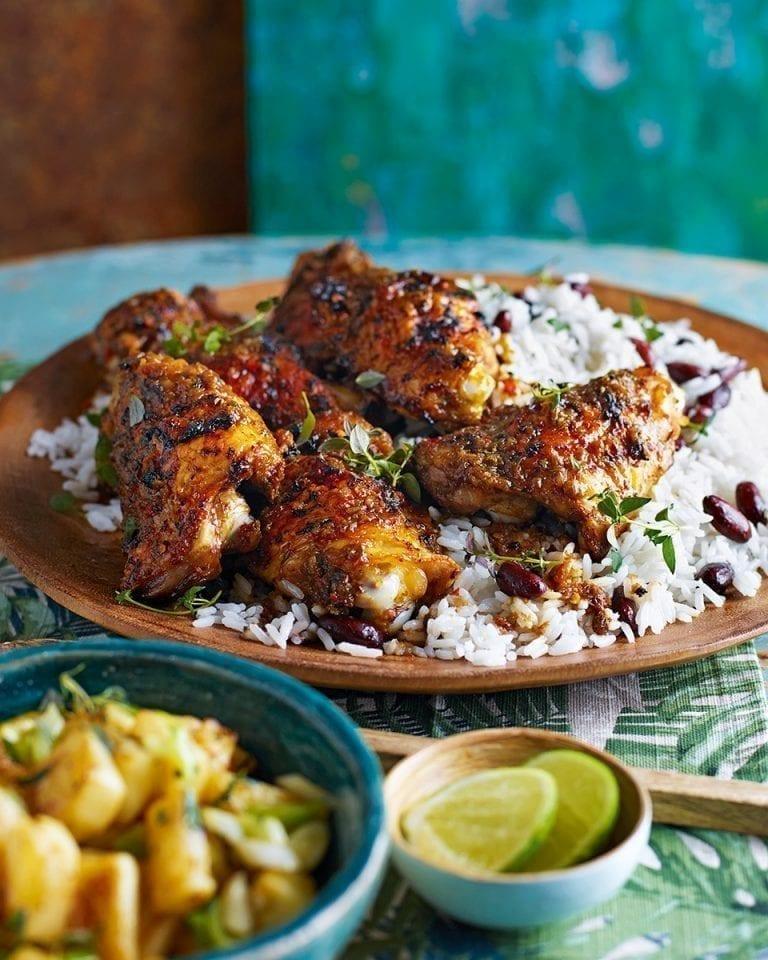 Delight your loved ones with a main of jerk chicken - ask your caterer for jerk aubergine for any vegetarian or vegan guests, so they can still enjoy the expert spicing.
9. Butternut Squash Soufflé with Sage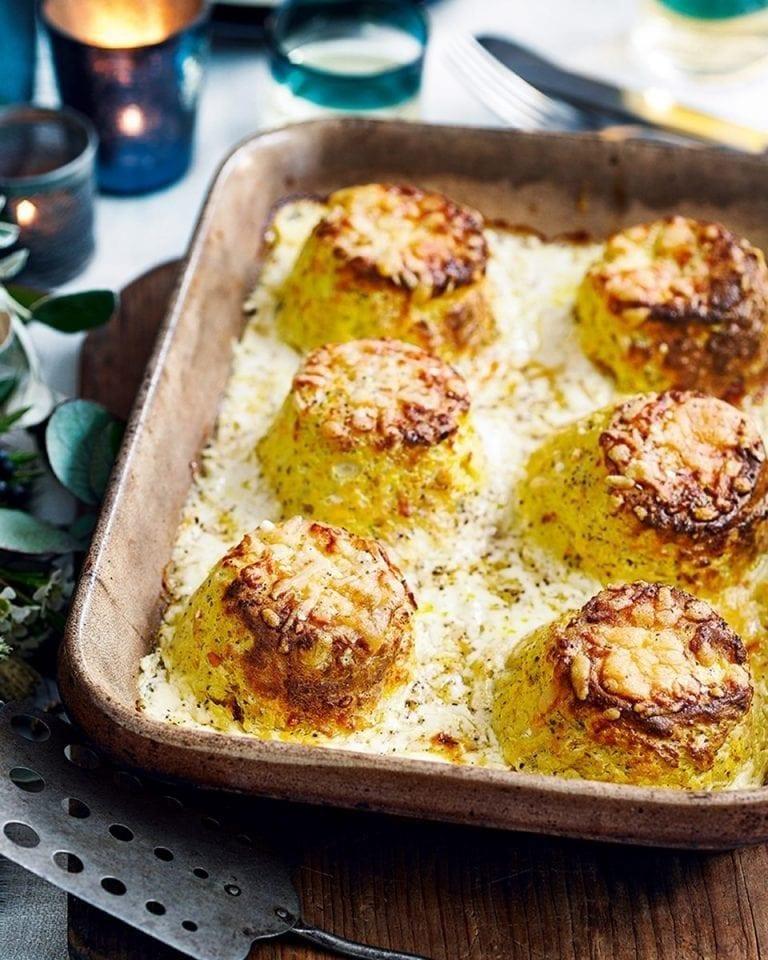 Vegetarians always seem to get stuck with a stuffed mushroom starter at weddings - but we can do better than that in 2021! These butternut squash and sage soufflés will delight vegetarians and meat-eaters alike.
READ MORE: Fabulous Wedding Venues for Foodie Couples
10. Vegan Blini with Avocado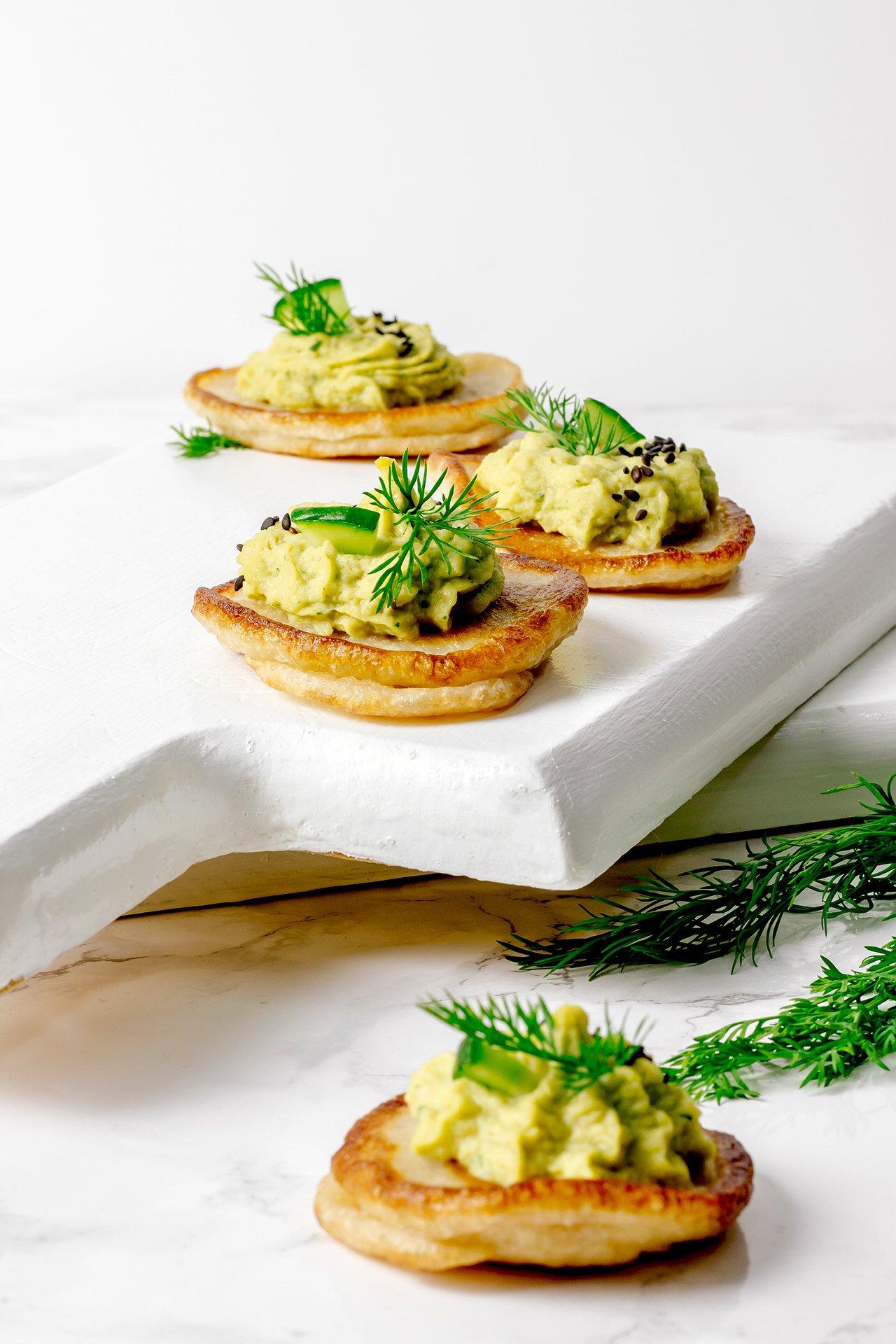 Blini are traditionally served with salmon or caviar, but add avocado to these vegan versions and you have a stand-out wedding starter for anyone on a plant-based diet.
11. Salmon with Lemon Risotto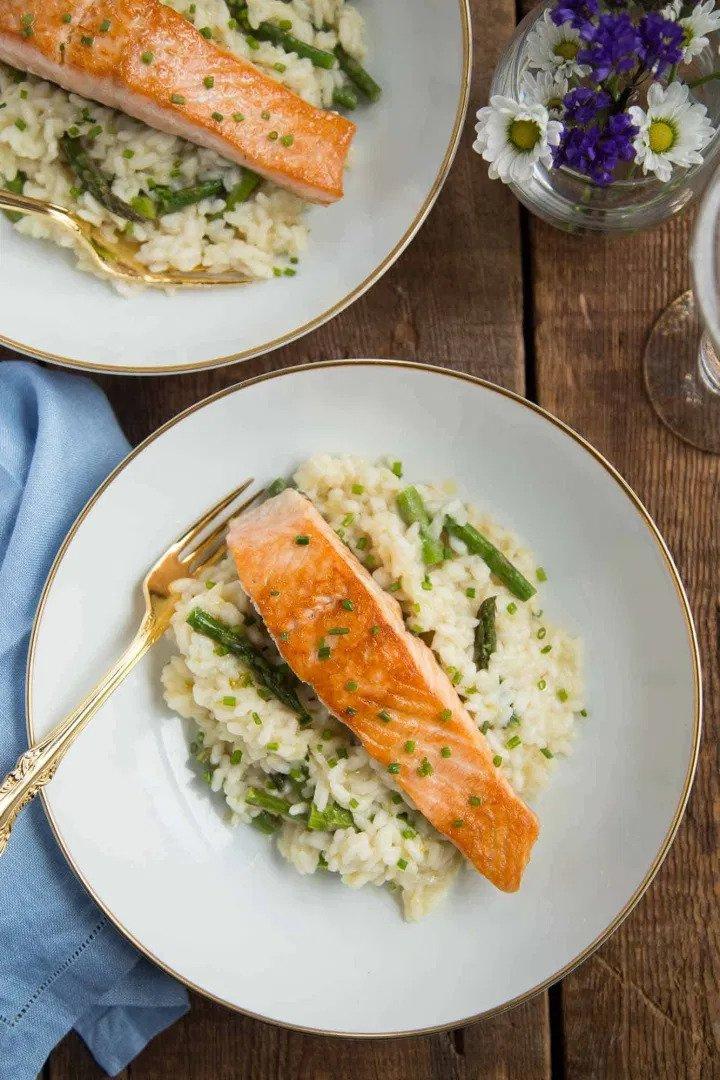 In Italy, risotto is typically a starter or side dish, so serve with some perfectly cooked salmon for a wonderful spring main. The addition of asparagus really gilds the lily.
12. French Onion Soup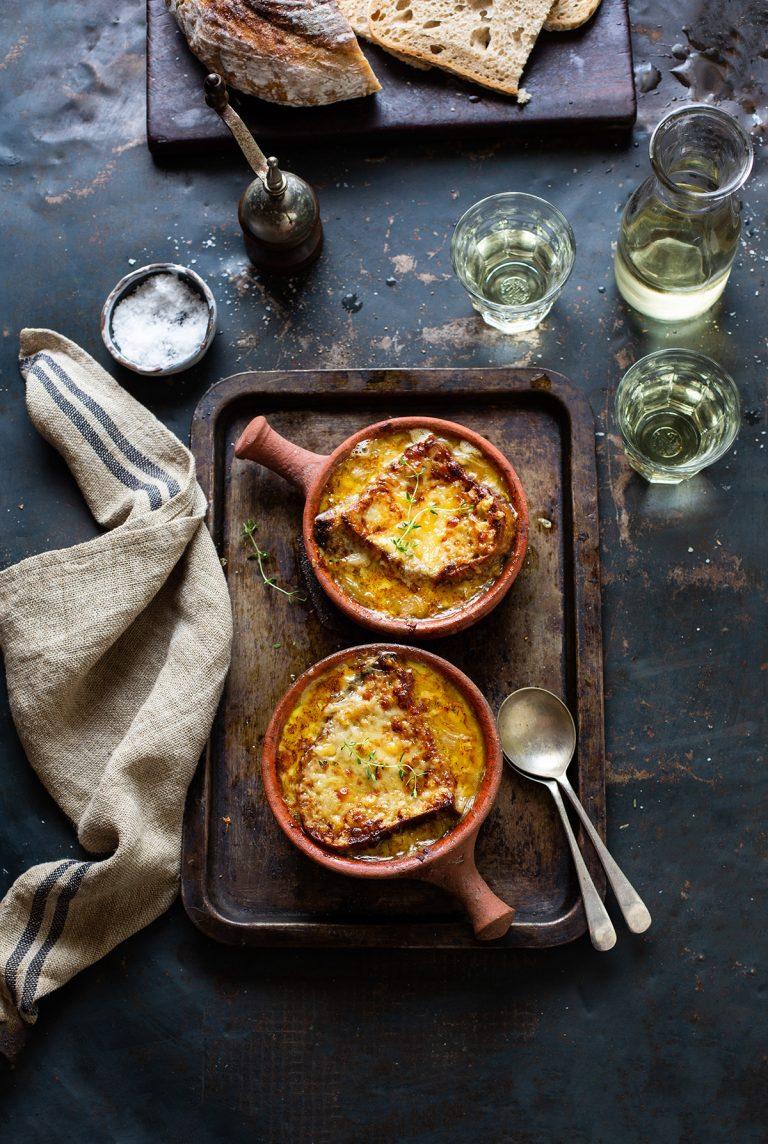 Soup is a common wedding breakfast starter, and yet it's often very unexciting. Not so for a French onion soup that's made with the best available produce, and a Gruyère-slathered crouton on top. It's a sexy way to begin a menu of French bistro classics.
READ MORE: The 15 Best Restaurant Wedding Venues in London for Foodie Couples
13. Îles Flottantes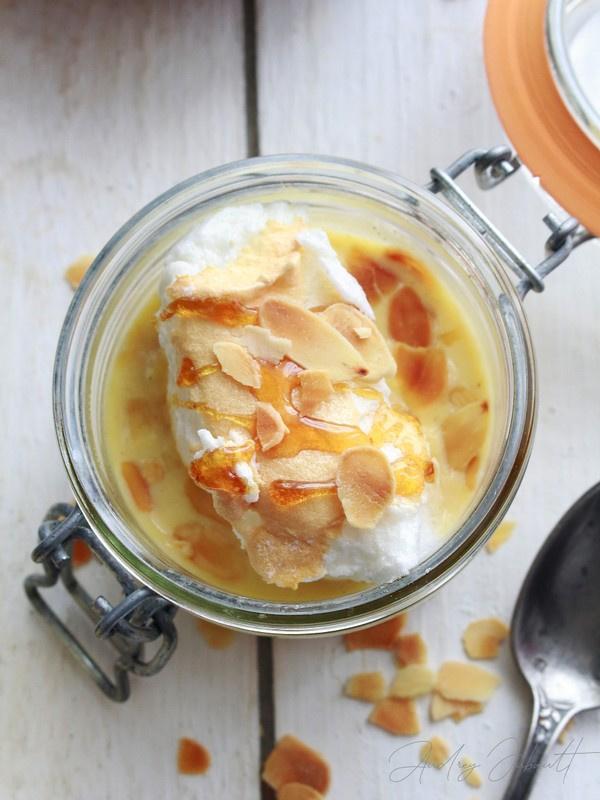 Staying in France, we're big fans of the classic îles flottante dessert: poached meringues floating in a silky creme anglaise. If you're looking for a pud that'll deliver a dose of sweetness but isn't too heavy, this could be the one for you.
14. Bimimbap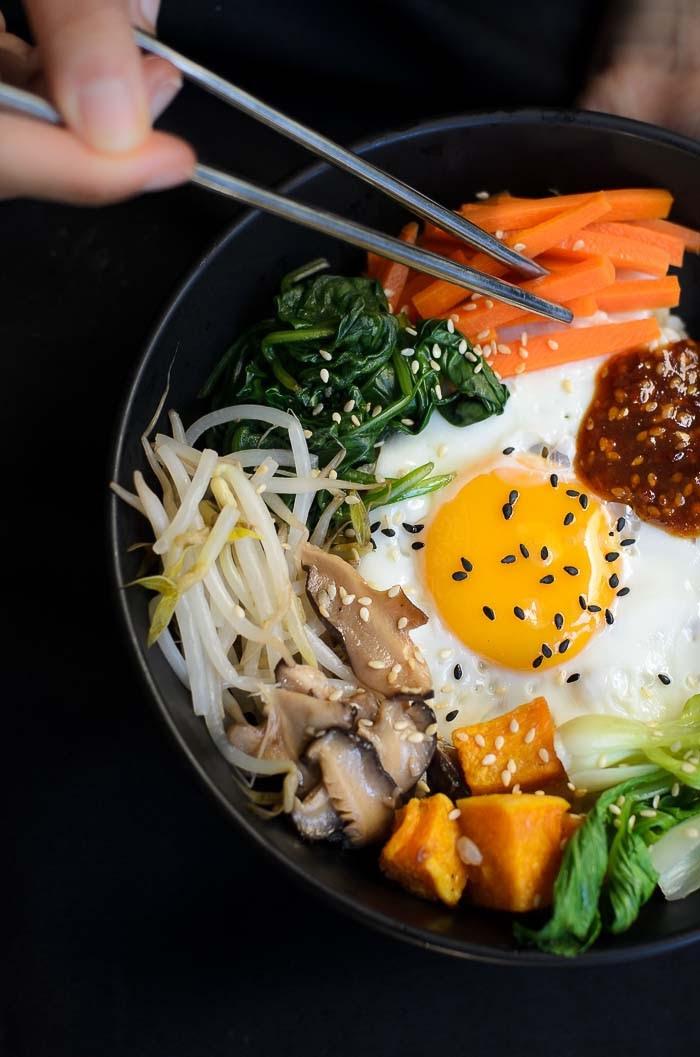 This traditional Korean rice dish combines kimchi, vegetables, chilli pepper paste, soy sauce and often meat and egg to palette-pleasing effect. It can be easily tweaked to suit different dietary requirements, and would be a real treat as the main at a spring wedding.
15. Chocolate Mousse Cake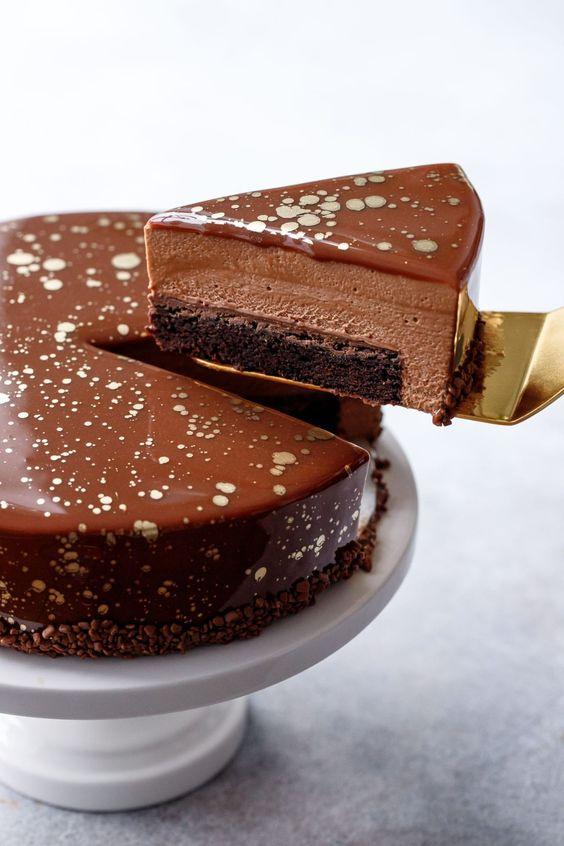 Chocolate mousse cake is a real crowd-pleaser, and will provide a memorable ending to pretty much any wedding menu. Vegan versions have been springing up across baking blogs, so ask your caterer if they can also make a version that suits those on a plant-based diet.
READ MORE: 19 Mouth-Watering Chocolate Wedding Cakes
16. Pinsa Romana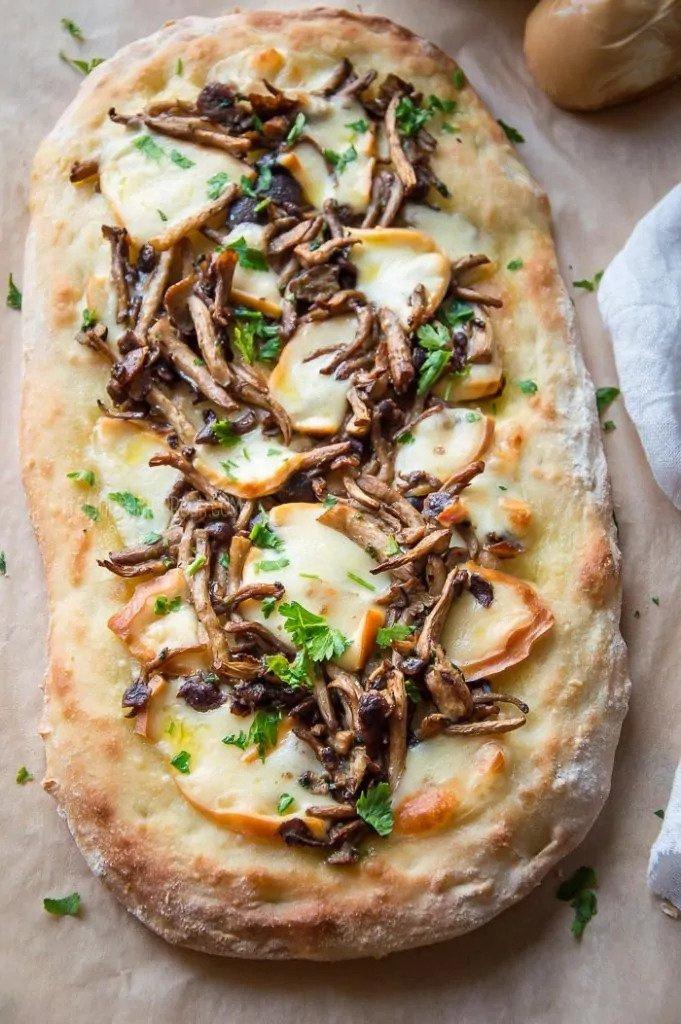 Sure, you could have pizza at your wedding - or you could score some foodie points by choosing pinsa romana, the Roman version with a seriously fluffy base.
17. Grazing Table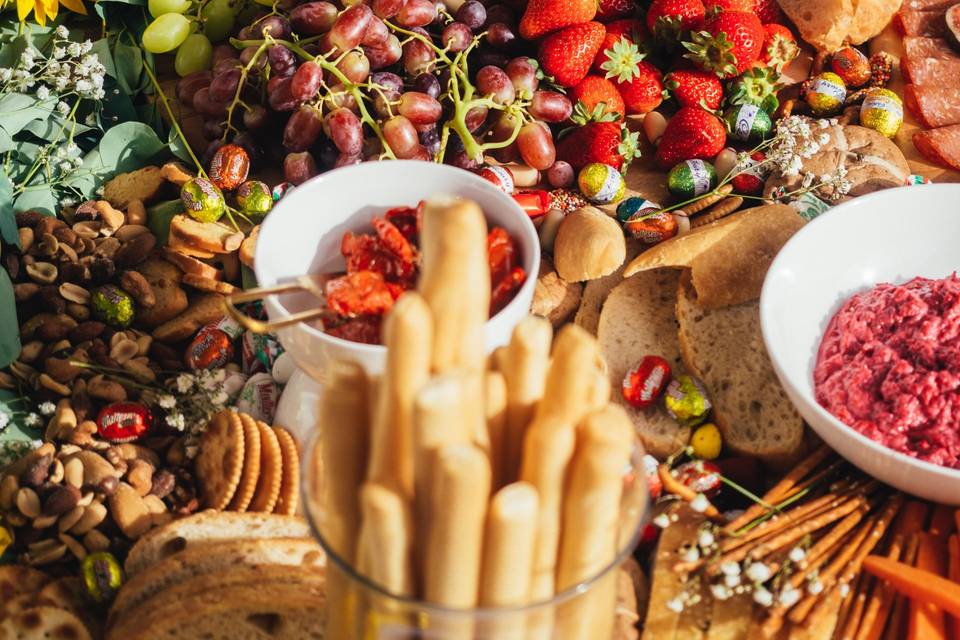 Rather than plated starters, ask your caterer to set up an on-trend grazing table, where guests can feast on charcuterie, cheese, dips and fruit.
18. Caprese Salad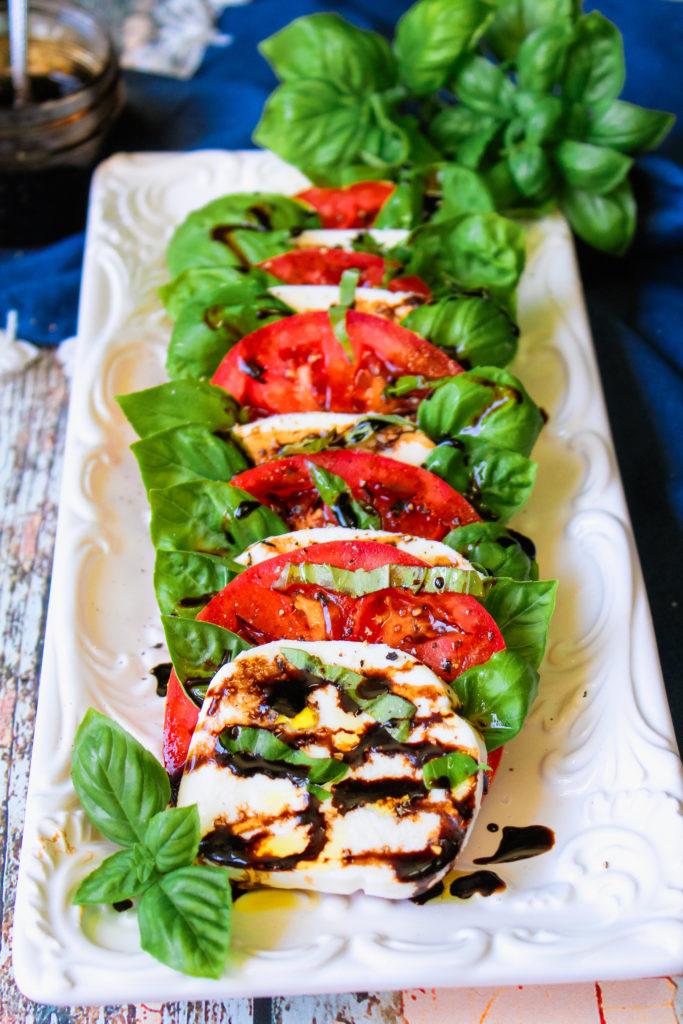 For a light yet satisfying starter in hotter temperatures, a caprese salad is hard to beat. Its simplicity means that the quality and freshness of the ingredients is key.
READ MORE: Summer Weddings: 56 Gorgeous, Inspiring Ideas Your Guests Will Love
19. Harissa-Spiced Cauliflower Steak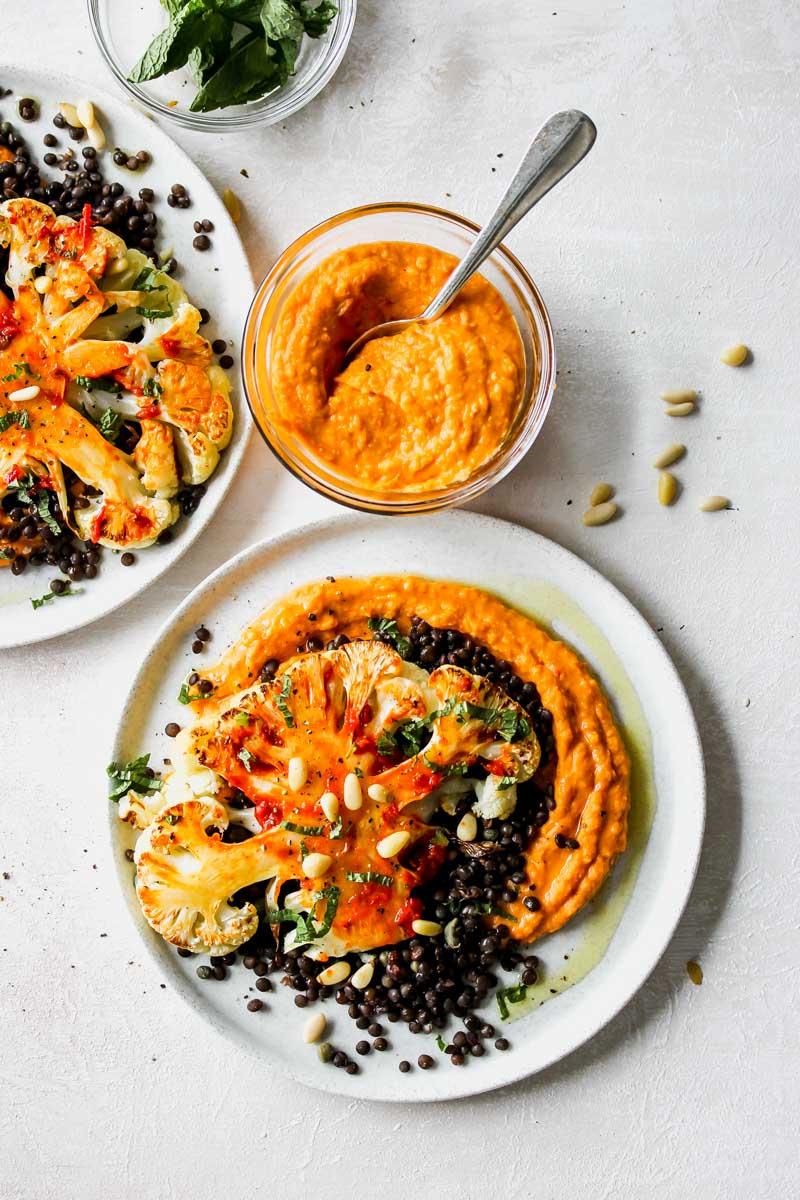 Having a vegetarian wedding menu? Elevate the humble cauliflower steak to wedding-worthy status by opting for a delicately spiced version.
20. Chicken Tacos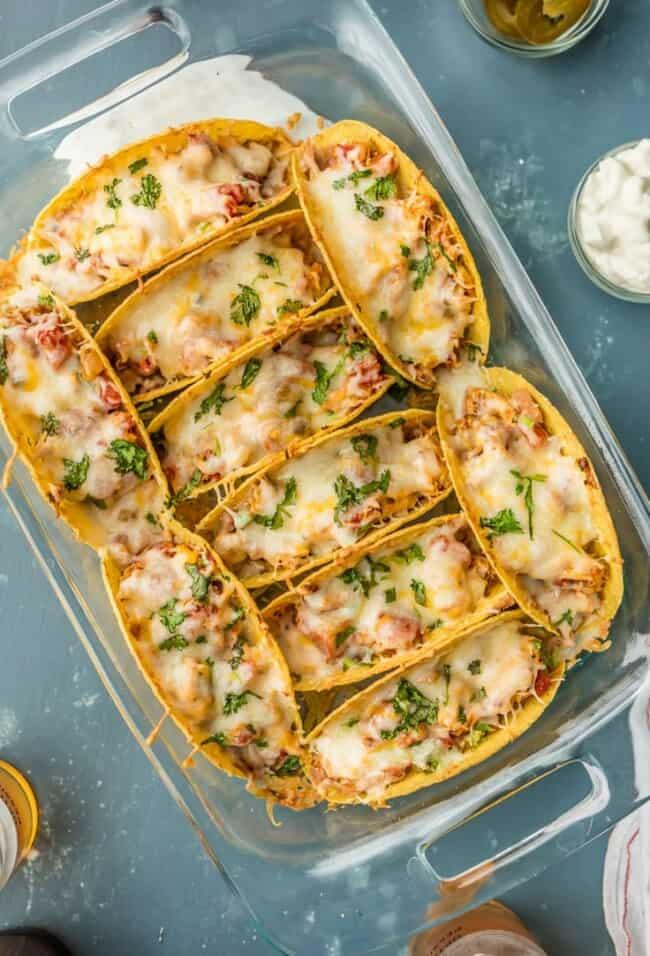 Chicken is a wedding menu staple - make it feel fresh by having chicken tacos. You can even make it interactive by asking your caterer to set up an assemble-your-own tacos station.
21. Sticky Toffee Pudding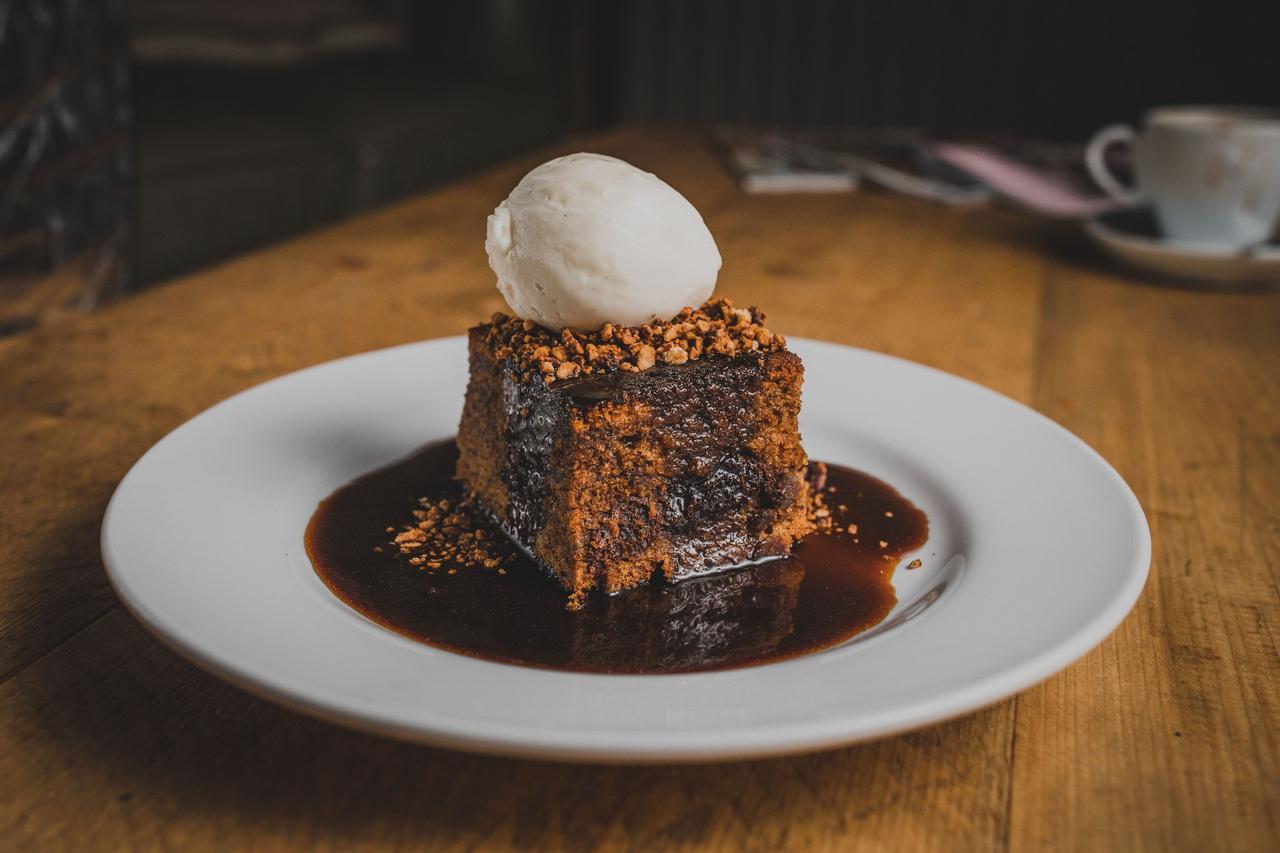 Dates or no dates? Cream or ice cream? However you prefer this classic English pudding, it's a delightful way to round off a wedding menu, particularly in autumn and winter.
When you're putting together your wedding menu, don't forget to consider how your cake will fit in. We've found 55 of the most unique wedding cake flavours to get guests excited - even after they've tucked into the wedding breakfast!