What to Expect at an Indian Wedding: The Ceremony and Traditions Explained
Attending a beautiful Indian wedding is an exciting prospect for any first-timer – from the fashion to the food, here's what to expect and all of the traditions you need to know about.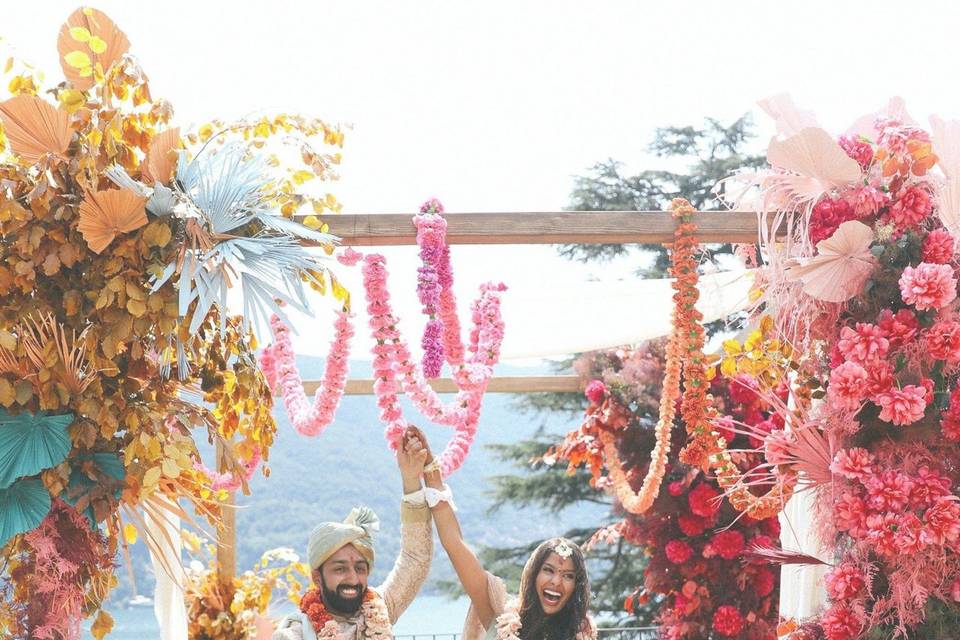 Getting your first invite to an Indian wedding is a very exciting moment – you may have seen Indian ceremonies in films or swooned over seriously stunning pictures from them on Pinterest, but being immersed in the revelry of one yourself is an even more beautiful experience.
If you're not from an Indian background yourself, you're probably wondering what to expect from the celebrations, as well as wanting to make sure you're following any traditions in the most respectful way.
What you need is the advice of an expert – which is why we've asked Vaishali Shah, creative director of Ananya Cards and founder of Culturally Minded, to share her extensive knowledge of Indian weddings so you can fully understand the joy and significance in every aspect of your loved ones' day.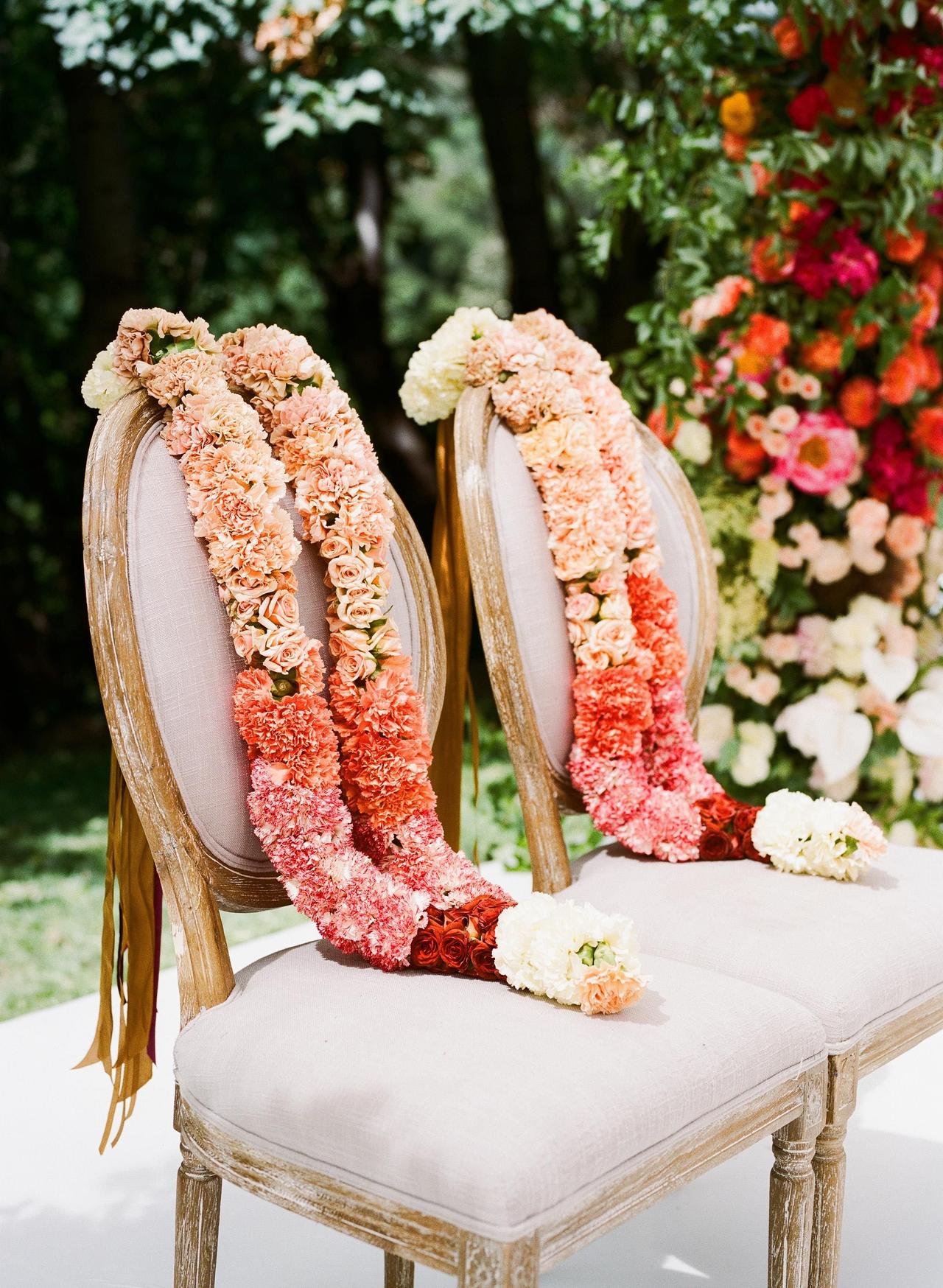 From what to wear and what you'll eat to how long the ceremony might last, here's everything you need to know. Put those black and navy dresses to the back of your wardrobe, because you'll be wanting something colourful for this…
READ MORE
What Are the Key Differences Between an Indian Wedding and a Western Wedding?
'Indian weddings are a really colourful event, often lasting over several days,' says Vaishali. 'They are normally larger than Western weddings with many more guests; as the families are usually larger, the guest list tends to be bigger, too. They are family affairs with a lot of close family members fully involved in the arrangements, not just the bride and groom and their parents as is the case with most Western weddings.
'When an Indian couple gets married, it also represents the coming together of the families of the bride and groom and building a relationship between the two families. Time is devoted to getting to know the various members of the two families, and this relationship is maintained throughout the couple's married life.'
Expect to see symbols and colours used in the wedding décor and preparations that reflect the couple's faith, she says.
'You will find many religious symbols used in Indian weddings, not just on wedding invitations, but also during the various ceremonies. For example, Hindu wedding invitations will very often have an image of Ganesha, the elephant god, symbolising good luck and the remover of obstacles. Sikh wedding invitations may have the Ik Onkar symbol which represents One God, and Muslim wedding cards may have the star and crescent moon as the faith in God.'
'Certain colours and flowers used also have their special significance, such as red to represent auspiciousness. In fact, Hindu wedding invitations are often written in red ink for the auspicious occasion. Marigold flowers are very often used in religious ceremonies and weddings to represent positive energy, passion and happiness.'
READ MORE: What to Wear to a Wedding: The Dos, Don'ts and Etiquette Explained
What Is the Typical Running Order of an Indian Wedding? How Long Do They Last?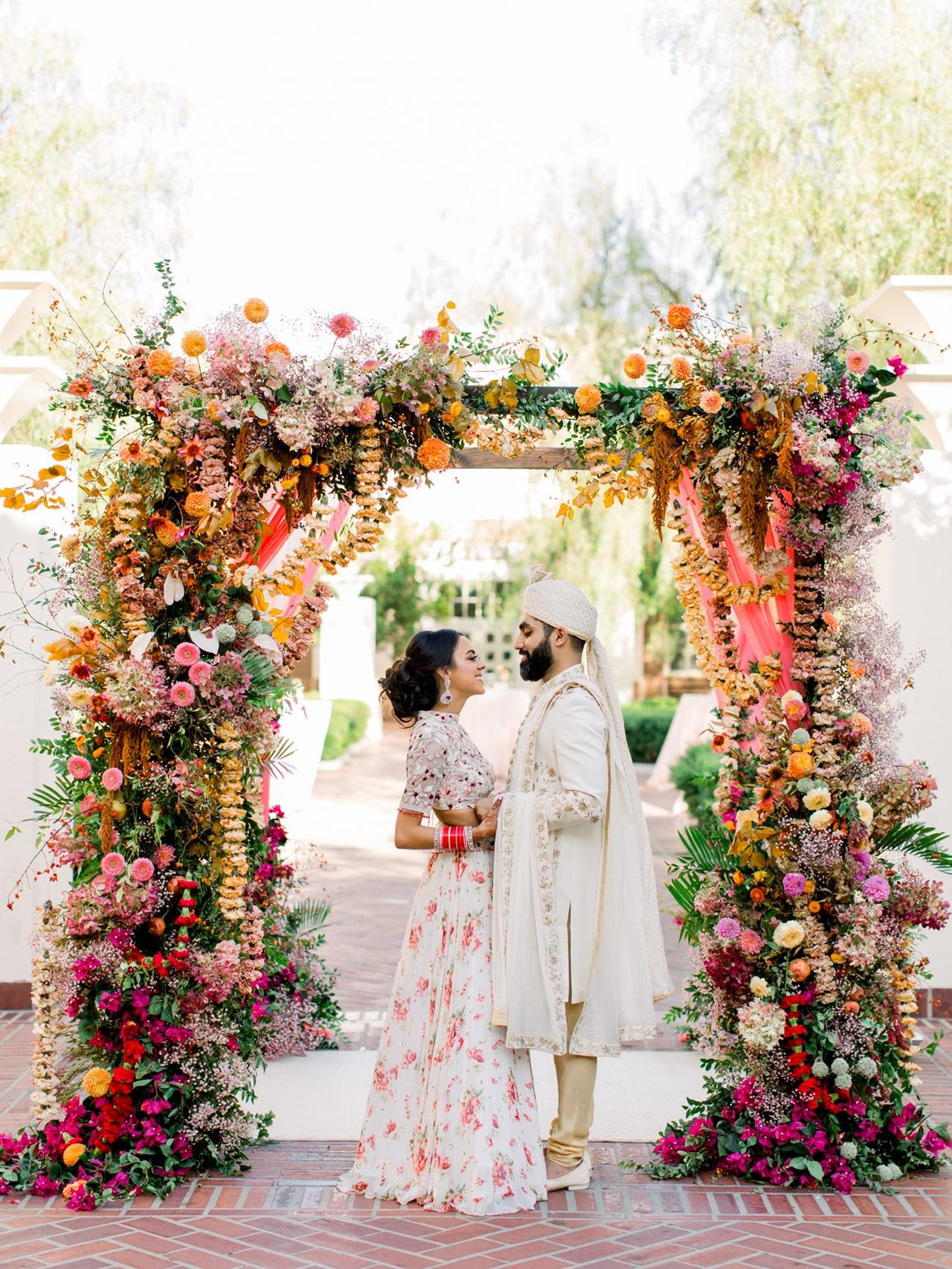 'This really depends on the religion of the couple as there are many variations in the ceremonies performed, how long they last, and the dos and don'ts for each religion,' explains Vaishali.
Here's the structure that Hindu, Sikh and Muslim weddings will typically follow:
Hindu Weddings
For a Hindu wedding, there are three main events usually over three days, starting with the Mehendi or henna. Close female relatives and friends are invited to this function where beautiful henna patterns are applied to the bride's hands and feet as well as all guests. Mehendi ceremonies are also held by some Muslims.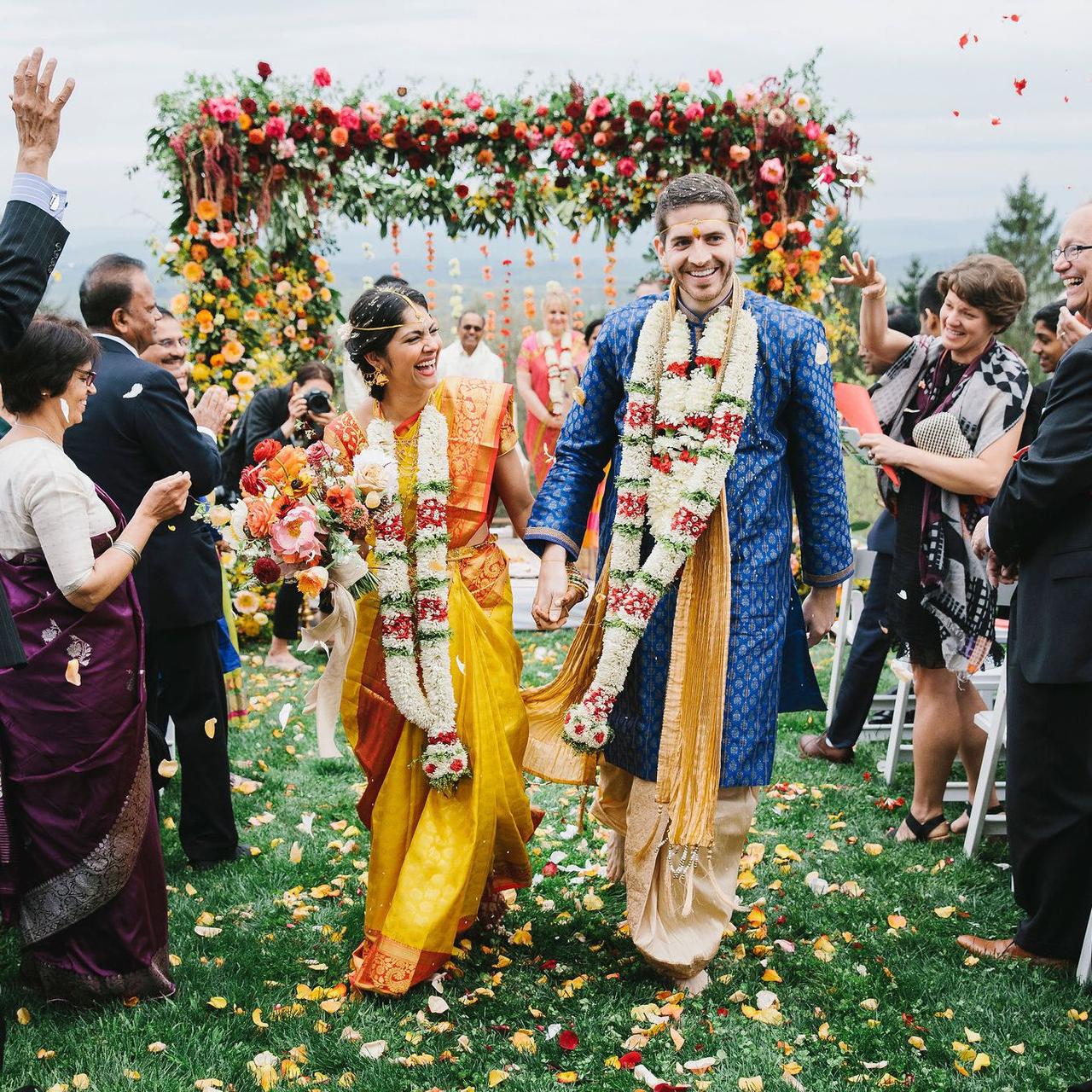 The following evening is the Sangeet or music programme, where either a professional singer is invited to sing or there are dance performances by various younger members of the couple's friends and families. This would be followed by a meal or snacks.
The next day is the wedding itself which starts with the arrival of the groom to the wedding venue. He is welcomed by the bride's family and the bride and groom exchange garlands. The wedding ceremony itself is conducted by a priest in a Mandap or canopy with four pillars. The priest chants prayers, the parents give the bride away and the bride and groom go around a central fire four or seven times. Then they take seven steps together with vows to support each other in their married life. The ceremony lasts about an hour.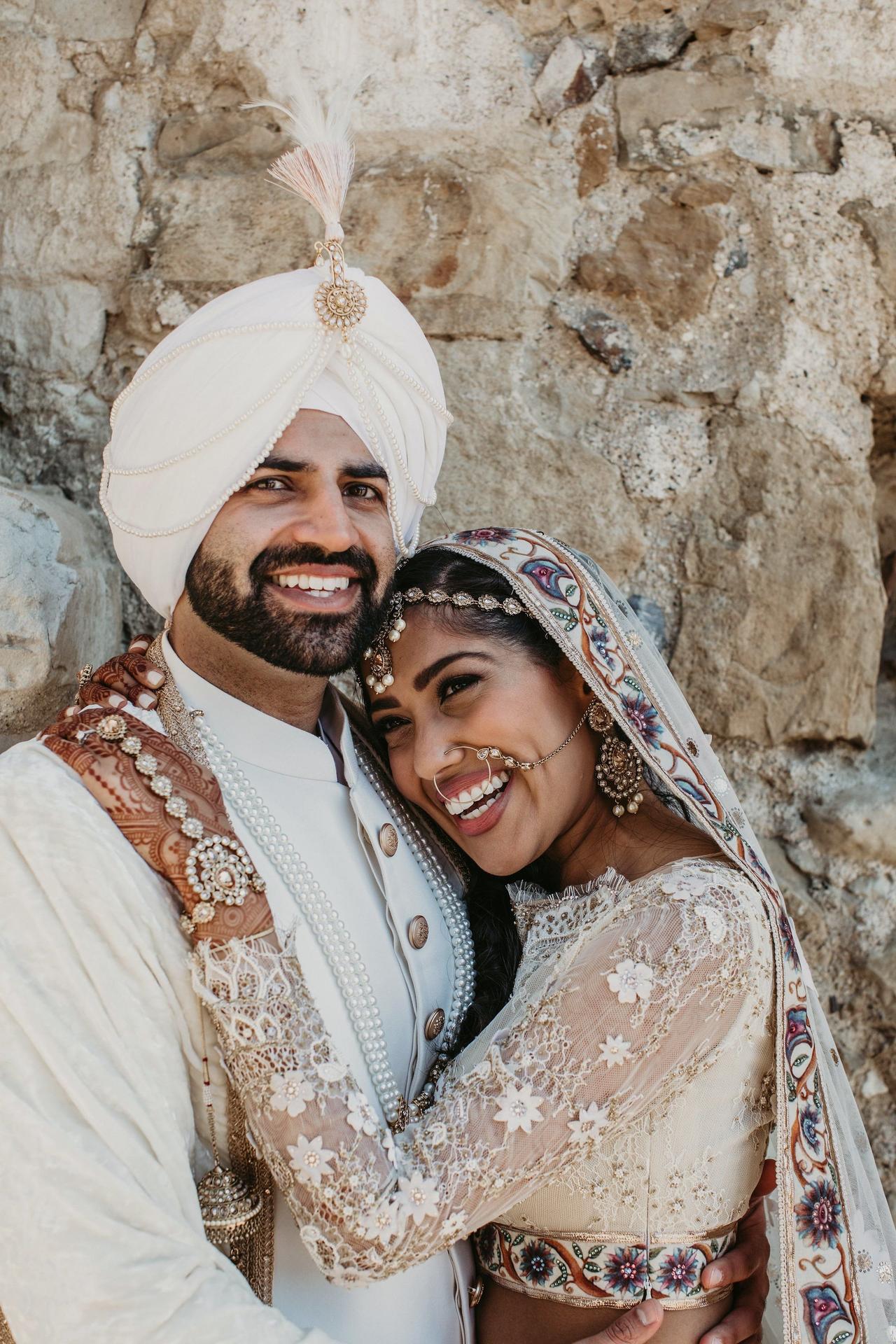 Depending on the time of the wedding, there is usually a lunch or snacks served to the guests. The reception could be held later the same evening or the following evening, with lots of dancing and merry making.
Sikh Weddings
Sikh weddings usually start in the morning with the meeting and greeting of the two families. During the wedding ceremony - Anand Karaj (blissful union) – the person officiating the wedding reads four stanzas from the Sikh holy book, the Guru Granth Sahib. After each stanza, the couple walk round the Guru Granth Sahib.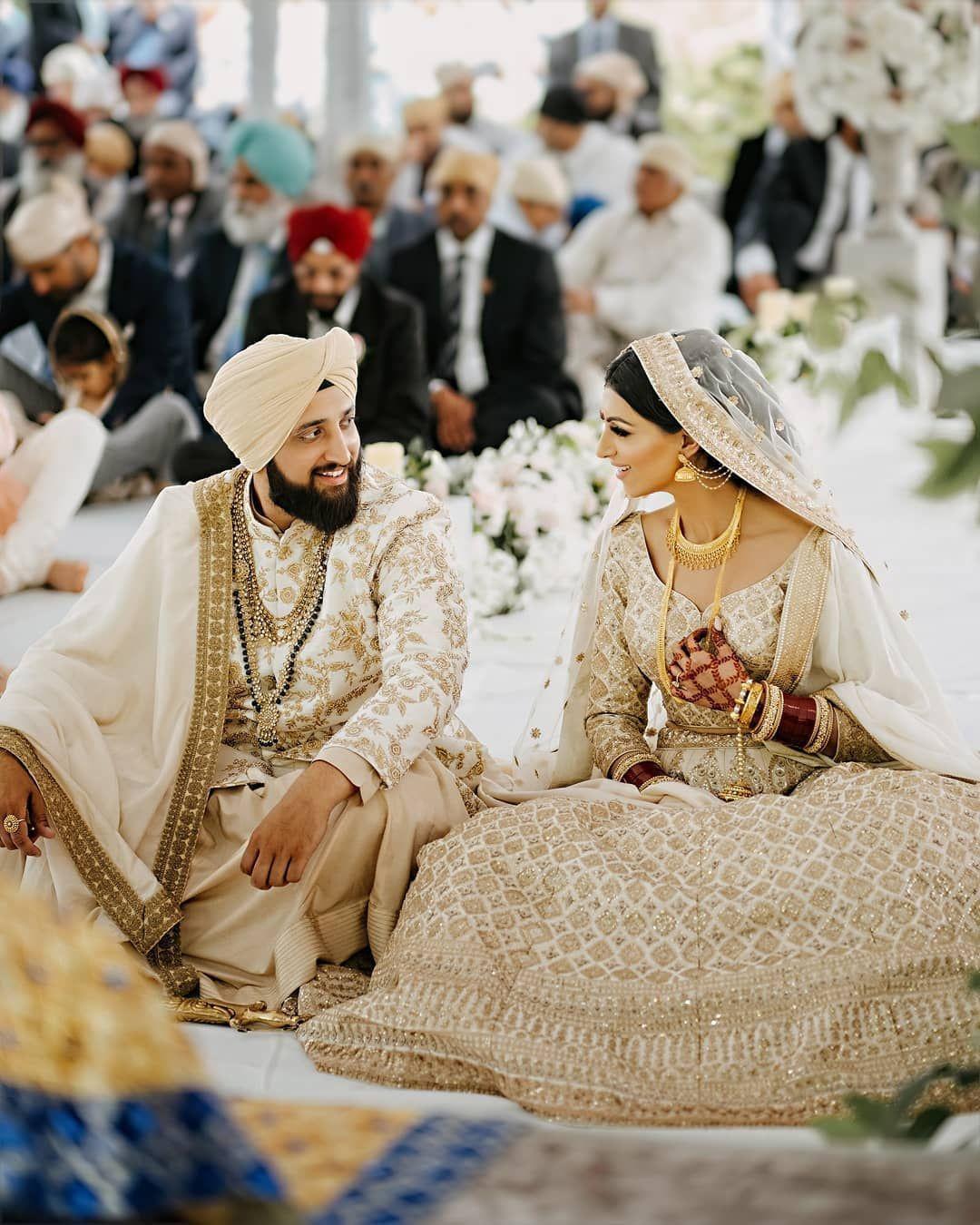 At the end of the ceremony, food is served either at the Gurdwara (all vegetarian) or at a hotel or other suitable venue. A reception at such a venue will end up with lots of dancing with amazing bhangra dance moves – they know how to dance!
Muslim Weddings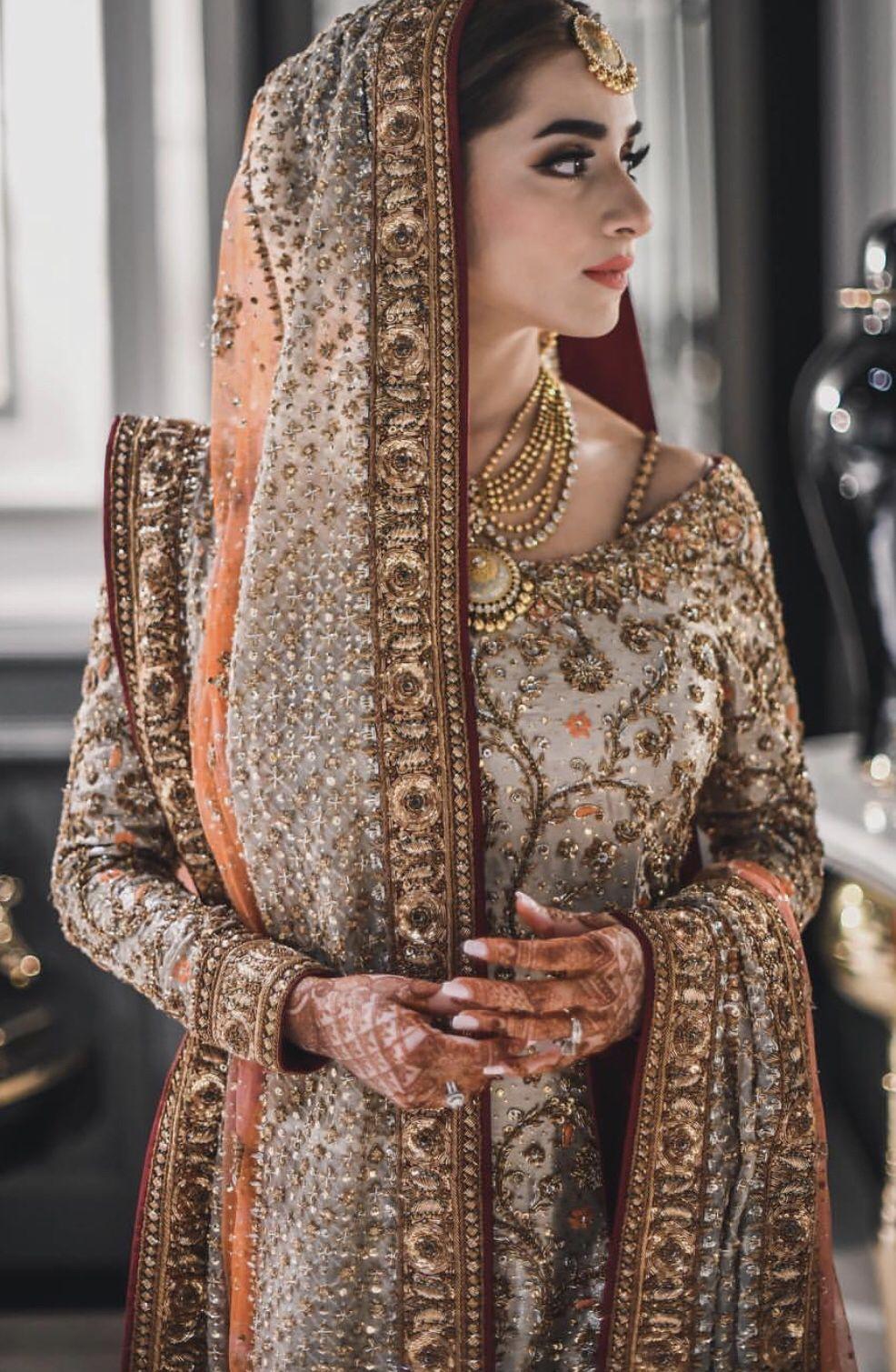 Muslim weddings are quite short. They start with the groom giving the bride gifts either of money or something meaningful, called Mehr. This is followed by both bride and groom consenting to the marriage. The Nikah is the marriage contract signed by the couple and two witnesses. This is followed by the wedding feast called the Walima. There is usually segregation between the sexes at Muslim weddings.
READ MORE: 39 of the Biggest Wedding Guest Mistakes to Avoid
What Should I Wear to An Indian Wedding? Should I Wear A Sari?
Wearing a sari can be a lovely way to embrace another culture, but Vaishali says that it's not obligatory. 'You may not find it easy to keep it in place as you move around,' she notes. 'However, saris are very elegant, so if you've worn them before and feel comfortable in them, then go for it. There are other Indian outfits available with a top and trousers or skirt which are a lot more comfortable and available with beautiful embellishments, so you have a lot of choices.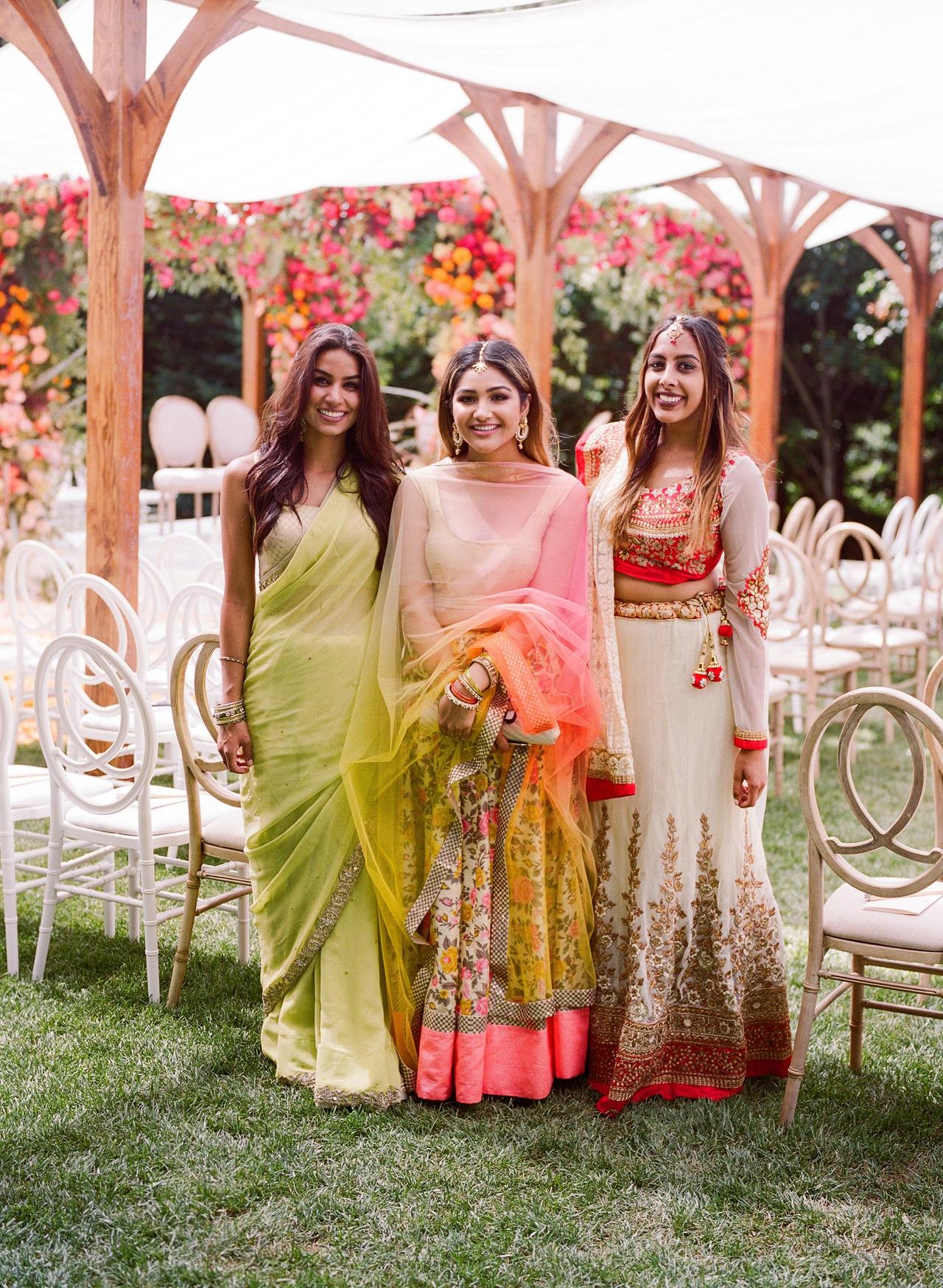 'You don't even have to wear an Indian outfit; a colourful embroidered or embellished top with trousers would also do fine, or even a dress. Bright, vibrant colours that are full of positive energy are the order of the day. The bridal party will be decked out in gorgeous saris or outfits and stunning jewellery.
'Things to avoid would be plunging necklines and very short outfits or dresses that show a lot of leg and flesh - out of respect to the elders of the family and invitees. At Muslim weddings, your outfit should cover your arms and legs.'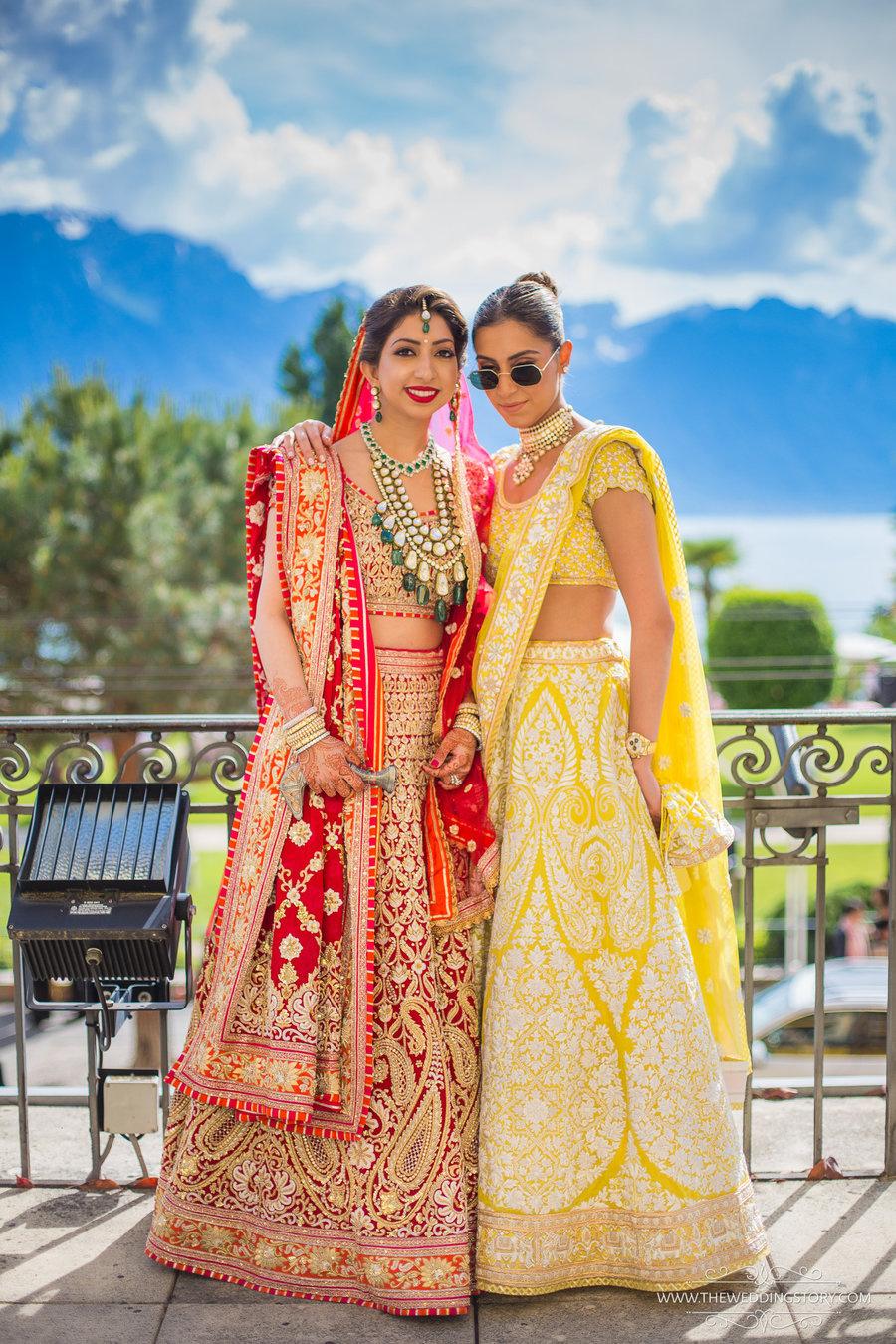 'If you are attending a Sikh wedding ceremony, you will most likely have to sit on the floor, so wear whatever you feel comfortable in. You should also take a scarf or shawl to cover your head and avoid sleeveless tops. You may also be asked to remove your shoes, so be prepared. This is also the case at Muslim weddings.'
What Indian Wedding Traditions Should I Be Aware Of?
There are many Indian wedding traditions to be aware of – some you'll get to take part in, while others you might have the privilege to observe. Here, Vaishali breaks down what you need to know:
Mehendi/Henna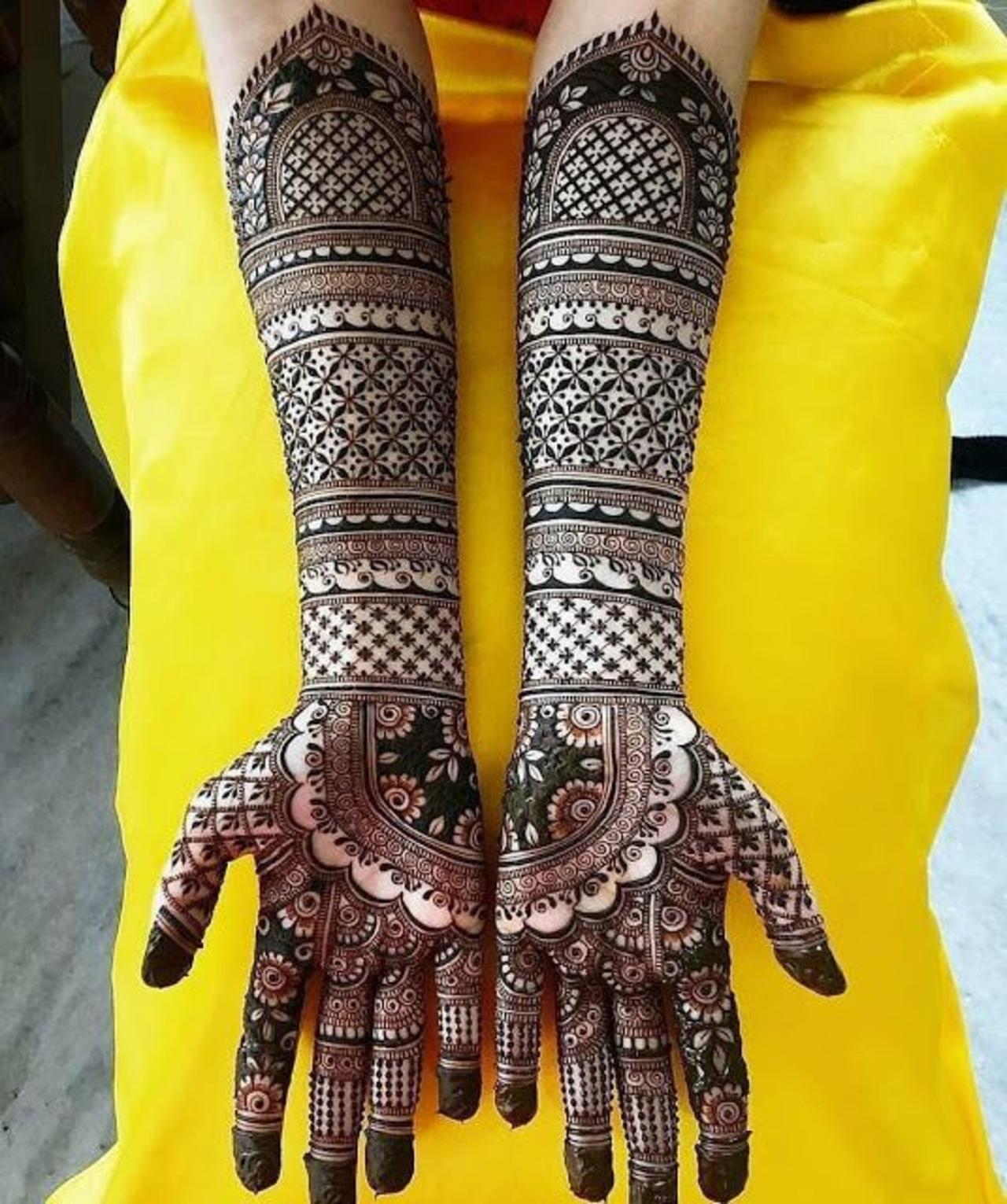 The Mehendi or henna ceremony takes place a couple of days before the actual wedding. Traditionally, only women would attend this event, where henna is applied in decorative patterns to the hands and feet of the bride. Henna is a paste associated with positive spirits and good luck. Guests can also have henna applied to their hands. The henna ceremony is a way of wishing the bride good health and prosperity as she makes her journey on to marriage and signifies the deep bond between husband and wife.
The Mehendi ceremony is often nowadays combined with the Sangeet or music party, so both men and women attend.
Sangeet/Music Party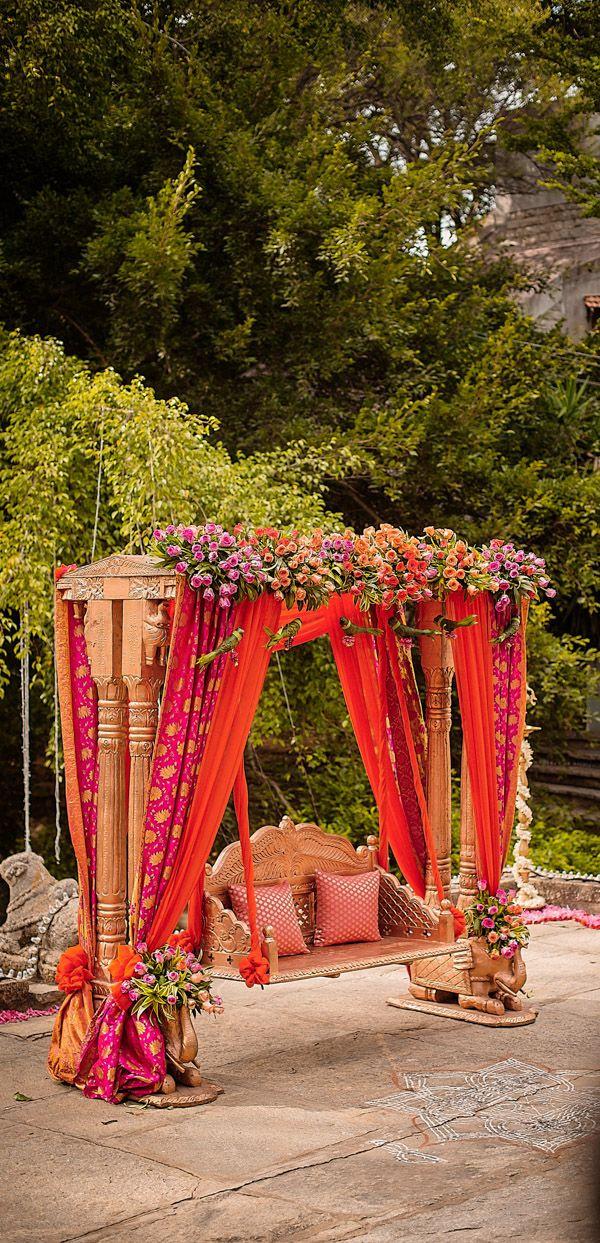 The Sangeet or music party can be held separately or combined with the Mehendi (henna) ceremony. The celebration consists of the friends and families of the bride and groom getting together, for music and dance. Indian weddings are renowned for their rich, vibrant colours, from the colourful clothes to decorations.
Haldi Ceremony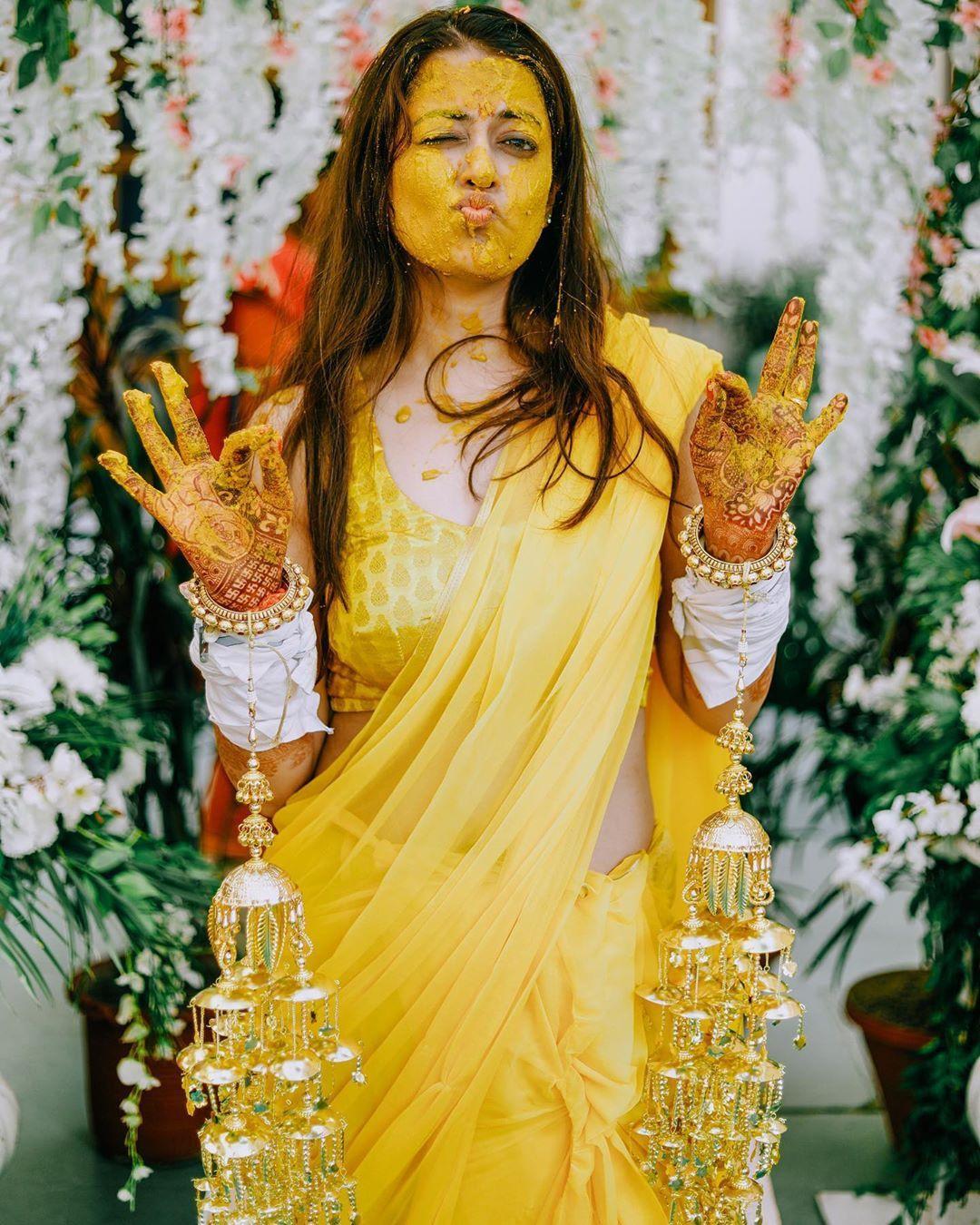 On the morning of the wedding, the Haldi (Turmeric) ceremony is held. In this tradition, a mixture of oil, water and turmeric are applied to both the bride and groom by married women on the morning of the wedding. The mixture is believed to bless the couple before the wedding and starting their new life together. The yellow colour of turmeric is considered very auspicious.
Mangalsultra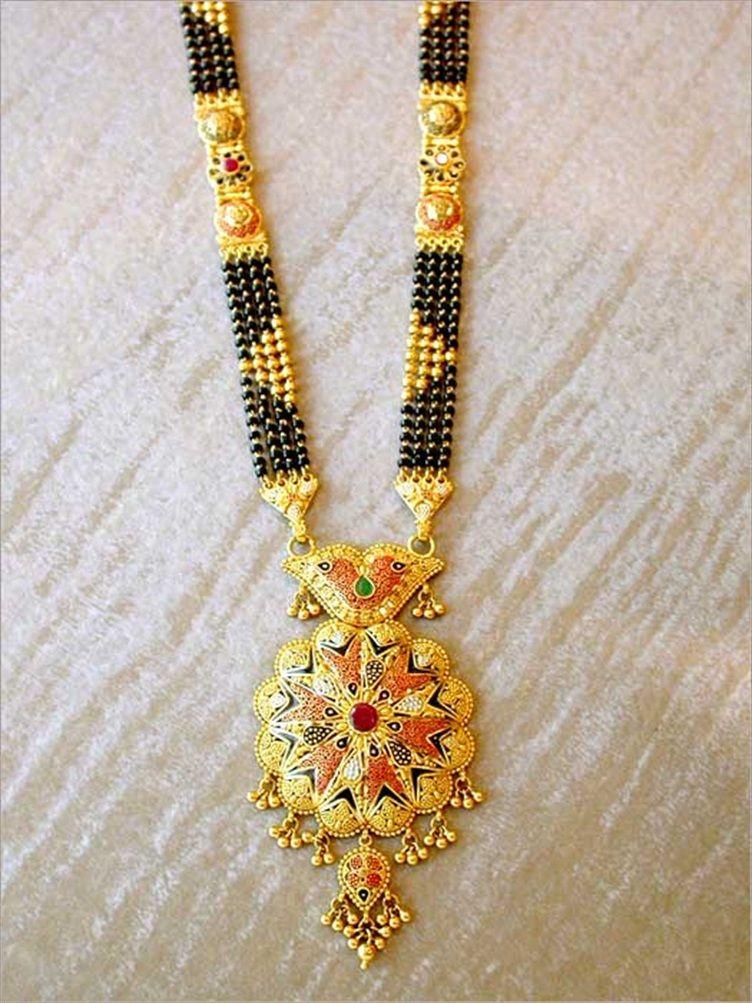 As per Hindu tradition, the groom ties a 'mangalsultra' (meaning an auspicious thread), around the bride's neck on the day of the wedding, as part of the Indian wedding ceremony. This necklace symbolises goodwill, love and a strong bond between the couple.
READ MORE: Wedding Traditions and Their Meanings: 15 Things You Never Knew About Weddings
What Is the Reception Like at an Indian Wedding?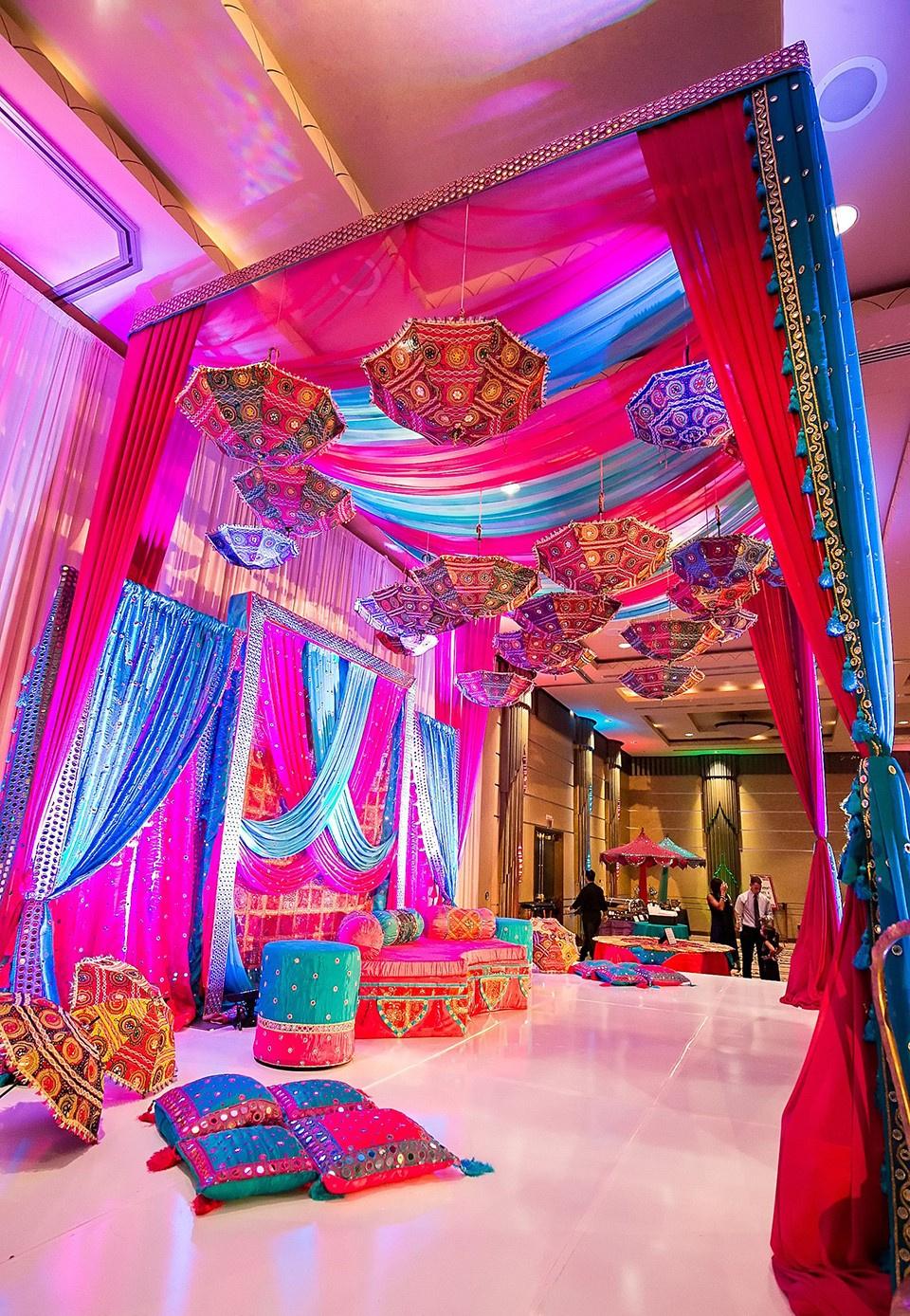 'The reception is a fun occasion, with food, speeches and entertainment, which can be in the form of a DJ and/or a live band,' Vaishali says. So far, this might not sound too different to what you've seen at previous weddings you've attended, but there might be a few twists in store.
'For multicultural weddings, here is an opportunity to incorporate the different cultures – for example Bollywood songs and Ceilidh dancing for an Indo-Scottish wedding or a harpist for an Indo-British wedding,' she adds. 'DJs and bands will also play popular Western music. There will be colourful décor and details which again can represent different cultures for a multicultural wedding.'
What Type of Food Is Typically Served at Indian Weddings?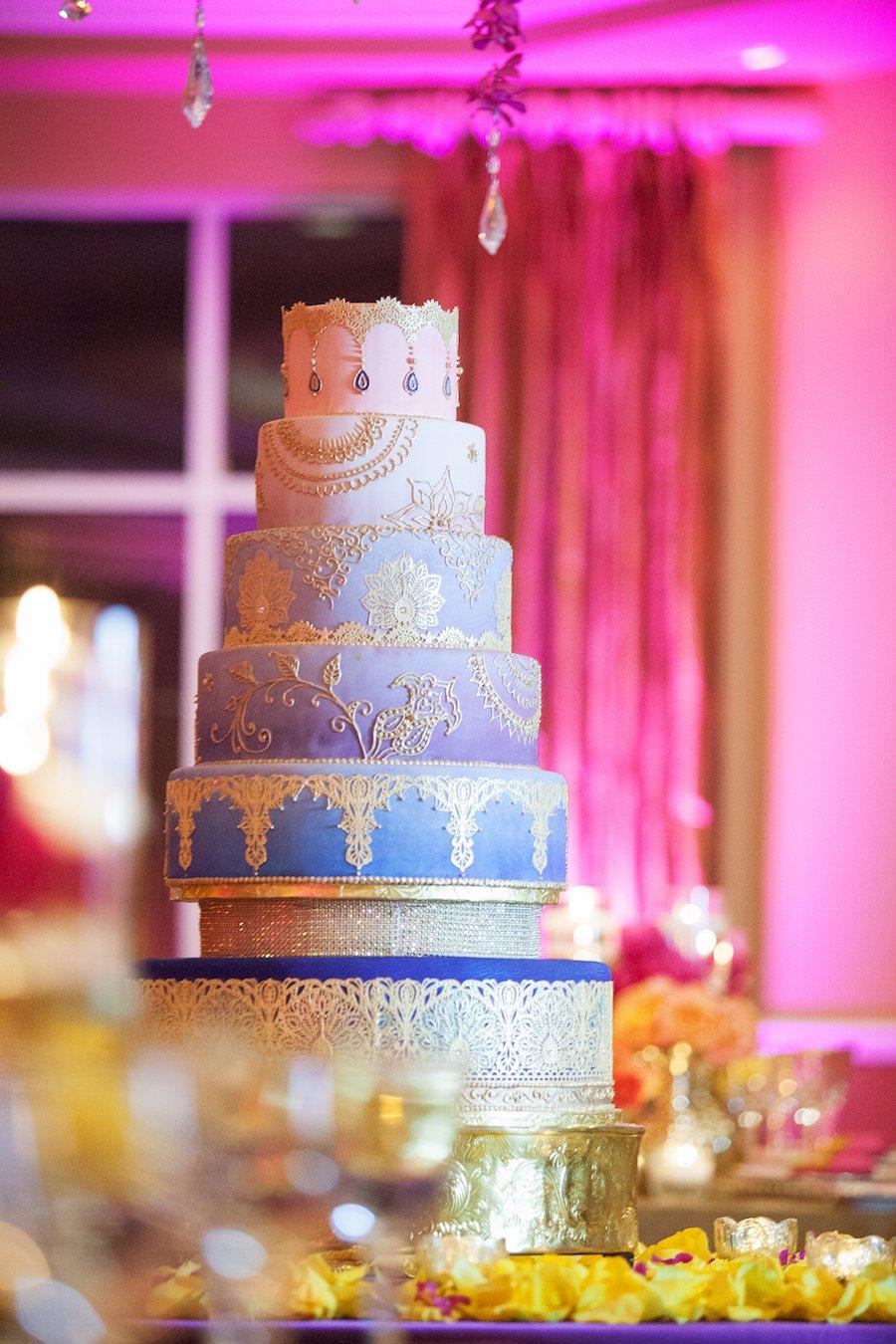 If you love Indian cuisine, this might be one of the things you're most looking forward to experiencing – and according to Vaishali, it won't disappoint. 'One of the highlights of Indian weddings is definitely the food – you will be spoiled for choice!' she exclaims.
'Again, depending on the type of wedding and the food taste of the host, there may be a fusion of Asian foods or a fusion of Western and Eastern foods, especially for a multicultural wedding. Food is a wonderful way to blend different cultures at a wedding. There's usually an abundance in the variety of dishes on offer and they are all scrumptious. Lots of tantalising desserts, too!
'At some Hindu weddings there may only be vegetarian food available; at others, there may be both vegetarian and non-vegetarian food.
'Muslim wedding feasts are called Walima. There may be dishes made from fish, chicken and rice, considered traditional symbols of fertility, and lots of other choices. However, there will be no alcohol served as it is forbidden by their faith.'
What Is an Appropriate Gift For An Indian Wedding? Should I Bring a Card?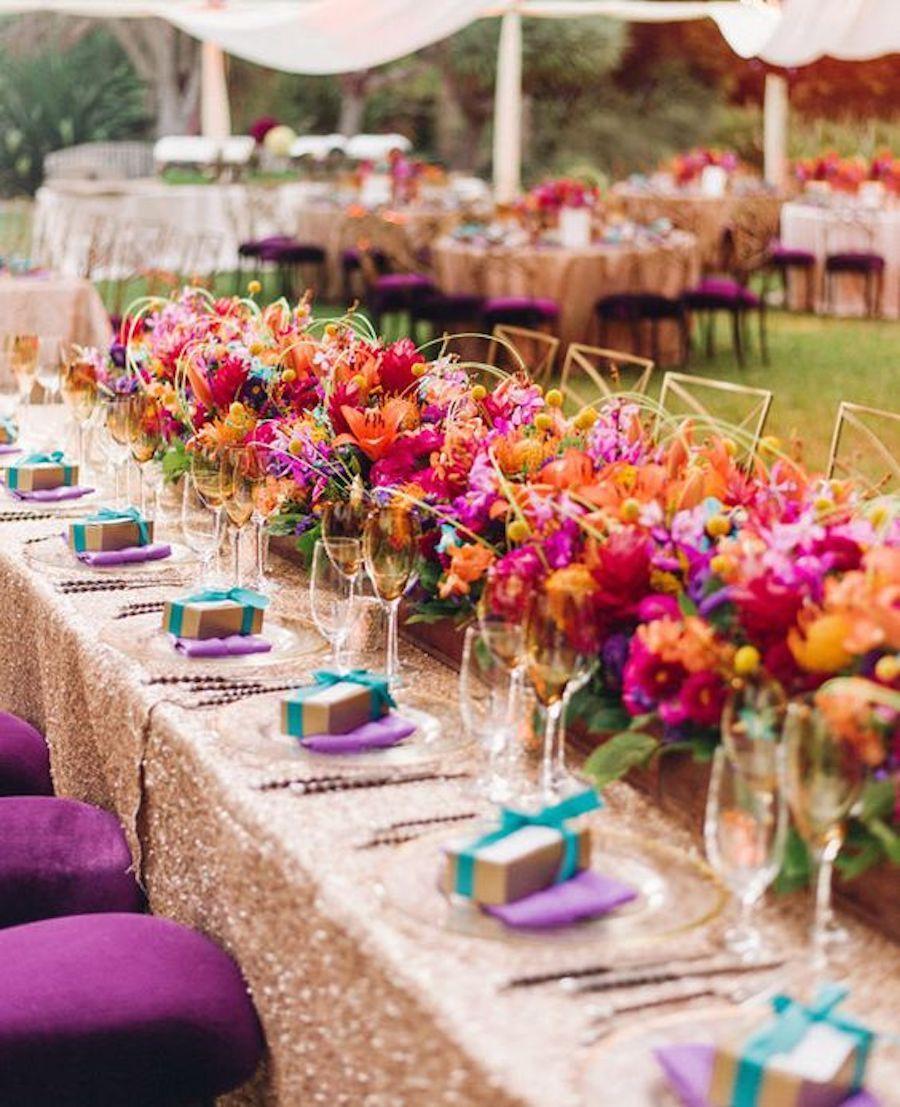 If the couple have set up a gift list, then this is the obvious option. If not, you might notice on the invitation a note requesting 'no boxed gifts' – 'which means the couple would rather have a cash gift,' Vaishali explains.
'This gives them the choice of where to use that money – towards their honeymoon or new home, for example. There are beautiful Indian "money covers" (decorative envelopes) available into which you can slip your cash gift. You could also put your cash gift into your card. There is usually someone in charge of taking the gifts.'
READ MORE: How Much Should You Spend on a Wedding Gift?
Is It Okay to Take Pictures at an Indian Wedding?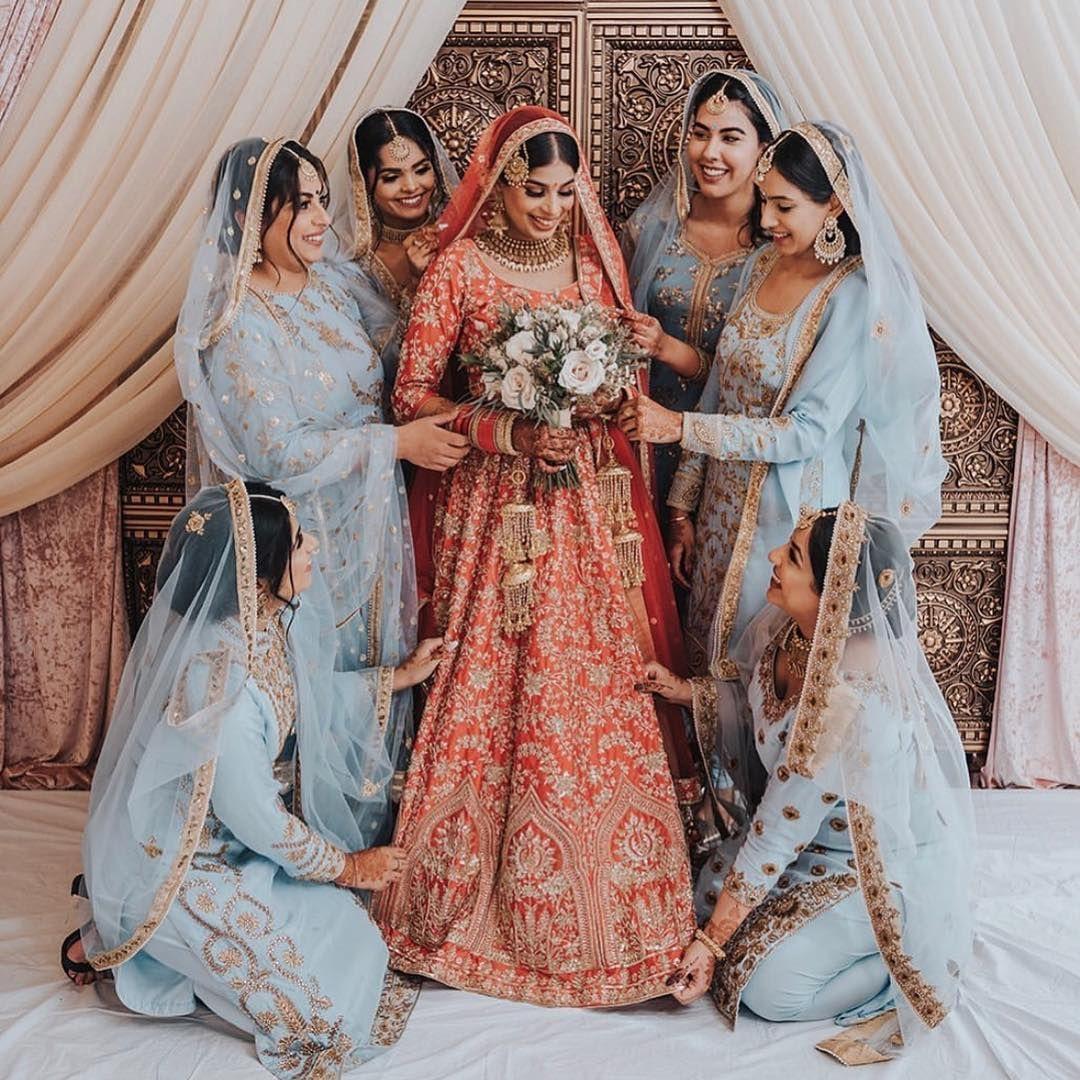 'Generally, it is okay to take pictures during an Indian wedding ceremony, but it is often best to let the professional photographer take the photos,' Vaishali advises.
'Indian weddings typically can be quite large so the couple may prefer you not to come up to the Mandap whilst the religious ceremony is taking place. You would not want to distract the couple whilst they perform the various rituals or block the view for others.'
Are There Any No-Nos When It Comes to Attending an Indian Wedding?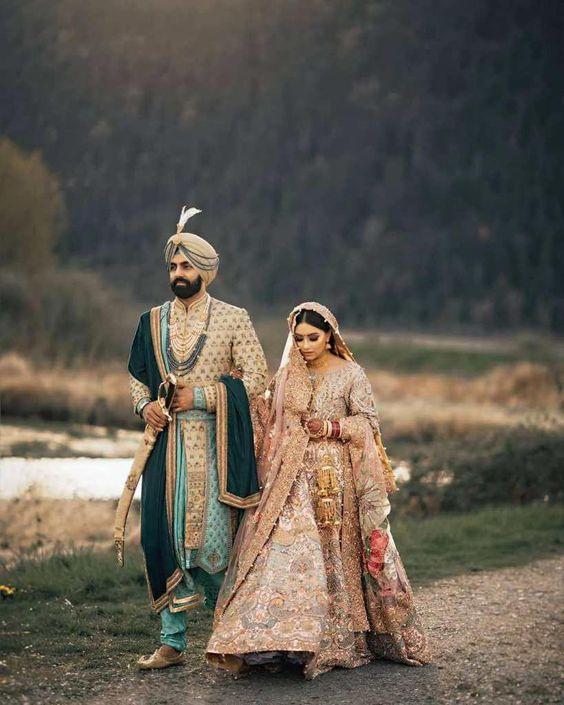 If you're feeling a little nervous about attending a different type of ceremony for the first time and wanting to be as considerate as possible, don't stress!
'There are very few no-nos to worry about,' Vaishali concludes. 'One of the main things would be not to wear a black or plain white outfit for the wedding ceremony as black is generally considered inauspicious and plain white is usually considered a colour of mourning.
'Being respectful of the Indian culture also means not to wear anything too revealing or short as to be offensive, particularly to the older members of the family and community.'
As long as you're dressed appropriately and come ready to celebrate, you can focus on having an amazing time with the happy couple. Enjoy!
Here's some of the best wedding guest dresses and outfits to shop now for inspiration.