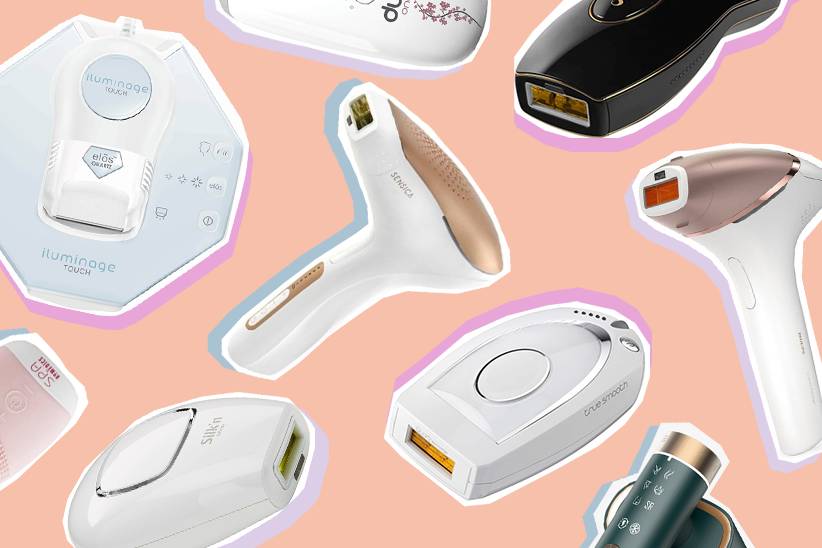 Done with waxing? Sick of shaving? It might be time to try laser hair removal at home.
The technology has come a long way in recent years. While at-home laser hair removal devices don't have the power and accuracy of professional treatments, they're still a good option if you're looking for permanent hair removal or reduction on a budget.
Most at-home devices use IPL (intense pulsed light). The difference between IPL and laser hair removal is the type of light wave used. Laser hair removal uses just one wavelength of light, while IPL uses multiple wavelengths that scatter within the skin.
Both processes involve gradually destroying the roots of the hair by targeting the pigment. Repeated use of this technique over time damages the follicle to the point where the hair will no longer grow back or will grow back significantly slower.
Laser hair removal isn't a magic wand. It can be painful - we're talking an elastic band snapping against the skin - and time consuming, and it doesn't work for everyone.
However, after the initial investment, at-home laser hair removal can save time and money compared to other hair removal methods - just think how much you spend on waxing and/or shaving products over the course of five years. Before buying, do check whether the device you have in mind will work on your skin and hair tone. Some devices aren't suitable for dark skin or light hair.
Follow the instructions carefully, including any pre-treatment prep, and it's always worth doing a patch test before you let loose on a wider area.
No-one wants to be thinking about a last-minute wax just before their wedding or honeymoon. With a whole new range of high-tech hair removal devices hitting the market, you can do it in your own time in the privacy of your home. Razor burn, ingrown hairs and little nicks can be a thing of the past!
We have included third party products to help you navigate and enjoy life's biggest moments. Purchases made through links on this page may earn us a commission.
The Best At-Home Laser & IPL Hair Removal Machines 2021
If you're considering permanent hair removal at home then take a look at some of the best IPL machines on the market – plus the at-home laser hair removal device that produces salon-style results!
1. Philips Lumea Prestige IPL Cordless Removal Device – £349.50, Amazon
Arguably the most recognisable IPL brand on the market, the Philips Lumea Prestige Removal Device comes with a sizeable price tag but also promises some of the best results – with an expected hair regrowth reduction rate of around 92% after three weeks of use. The curved design makes the device easy to use and it comes with different attachments for your body, face and bikini line. The SmartSkin sensor means that the Lumea can adapt to the right strength for your skin tone and there is also a cordless option.
2. Iluminage TOUCH Permanent Hair Remover – £375, Look Fantastic
This is the at-home IPL that's generated a lot of buzz in the beauty industry as it's been approved by America's FDA for use on a wide range of hair colours and skin tones, making it a welcome, inclusive addition to the market. It can be used on the face and body, and the brand estimates it takes just 10 minutes to treat legs and 1 minute for the underarms.
3. Braun Silk-expert Pro 5 PL5124 Latest Generation IPL Permanent Visible Hair Removal – £600, Boots
This IPL device is certainly on the spendier side, but it comes with ecstatic reviews and has been accredited as skin safe by the Skin Health Alliance. It's an update on the previous model, faster, lighter and easier to use. It comes with a skin sensor to adapt to your skin tone.
4. SmoothSkin Pure IPL Hair Removal Device – £250, Current Body
It's a very sleek device, but this is no style over substance. The SmoothSkin Pure IPL device can treat your whole body in just 10 minutes. It chooses the right strength for your skin tone and adapts by area, plus has a gentle mode for more sensitive skin. It comes with unlimited flashes, so no need for buying replacement cartridges.
READ MORE: The Best Teeth Whiteners: A Guide to At-Home Teeth Whitening
5. Babyliss True Smooth IPL Hair Removal System – £29.99, Amazon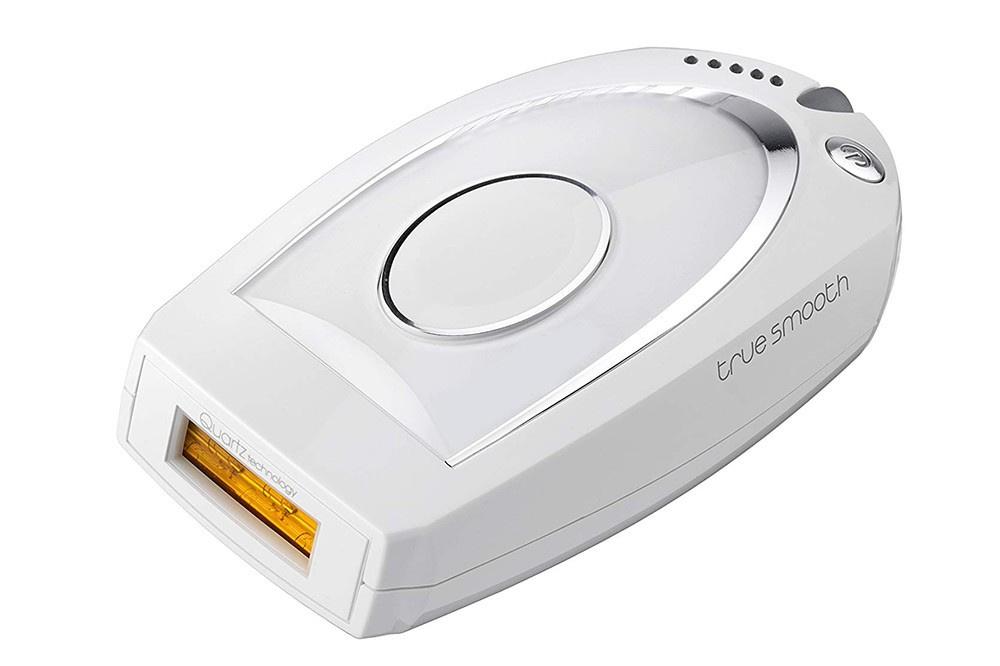 With a claim of up to 90% reduction in hair regrowth after eight treatments, the Babyliss True Smooth IPL Hair Removal System is an affordable price and perfect if you want to explore the world of IPL without blowing your wedding budget. The device comes with two modes and five light intensity settings so you can find what is right for your skin. It can be used on sensitive areas such as the face, bikini line and underarms, as well as arms, legs and back.
6. Infinity IPL Device – £265, Silk'n
Silk'n is fast becoming one of the go-to brands for at-home hair removal. We suggest starting with
the Infinity
, which is designed for different skin tones - you can use the colour chart to change the energy level.
7. Sensica Sensilight Pro IPL Device – £249.97, Boots
The Sensica Sensilight Pro IPL Device has an in-built skin tone sensor, which means that the device will automatically adjust to suit the needs of your skin, as well as a precision attachment for smaller areas. The fact that it's cordless means it's easier to use.
8. Remington iLight Pro IPL6250 IPL Hair Removal System – £192.95, Amazon
Remington iLight Pro IPL6250 IPL Hair Removal System isn't the prettiest on the market, but it has an impressive five different energy settings so you can adjust to suit your needs. The device can be used on your arms, legs, underarms and bikini line - but not the face.
READ MORE: How to Grow Thicker Eyebrows for Your Wedding Day
9. Jovs Venus Pro – £269, Current Body
If you like your tech to look as good as it performs, the Jovs Venus Pro should be a real contender for a space on your bathroom shelf. The design is very cool, and what's more, it does the business, with a full-body treatment time of 10 minutes and cooling technology to remove the pain from the process. The best bit? It doubles as an anti-ageing device, with an LED attachment to ease fine lines.
10. Bondi Laser – £198, Bondi @ Home
With eight different speed settings, the Bondi Laser claims to be the strongest home IPL on the market. At the same time, however, it's been designed for be kind to sensitive skin.
11. MiSimon Hair Removal System – £159.90, Amazon
The MiSimon at-home IPL is rather great proposition for the price, with a built-in skin tone sensor, a life of 300,000 flashes and five energy levels. You can use it on the face and body.
READ MORE: 39 Bridal Beauty Hacks
12. HoMedics Duo One Blossom Mini Bundle, IPL Hair Remover and Silicone Facial Cleansing Brush – £97.97, Amazon
The HoMedics IPL mini is perfect if you want to try IPL at home but don't want to make a big investment in a device. As it's smaller than some of the others, it will take a bit longer - 2 minutes for the underarms, according to the brand, and 15 minutes for legs.
READ MORE: 18 of the Best Facial Cleansing Brushes for the Ultimate Wedding Day Glow
13. Tria Hair Removal Laser 4X – £375, Amazon
The Tria is a beauty rarity: an at-home laser treatment, rather than an IPL device. It's been lauded for its professional results, using the same diode technology found in clinics, just at a slightly weaker intensity. It's capable of permanently getting rid of 70% of unwanted hair. Featuring five energy-level settings and an LED display that guides you through each treatment, this is great for those committed to permanent hair removal.
14.
Sensilight Mini Permanent Hair Removal Device for Women – £89, Amazon
If you're prone to sensitive skin, especially on your face, then this IPL could be the one for you. Priced at just under £100, the Sensilight Mini works with advanced RPL technology, which makes preventing hair growth quick and painless. The mini machine is easy to store and can be used safely on the face, legs and the underarm area.
15. IPL Laser Hair Removal Handset – Selfie Skin, £184.99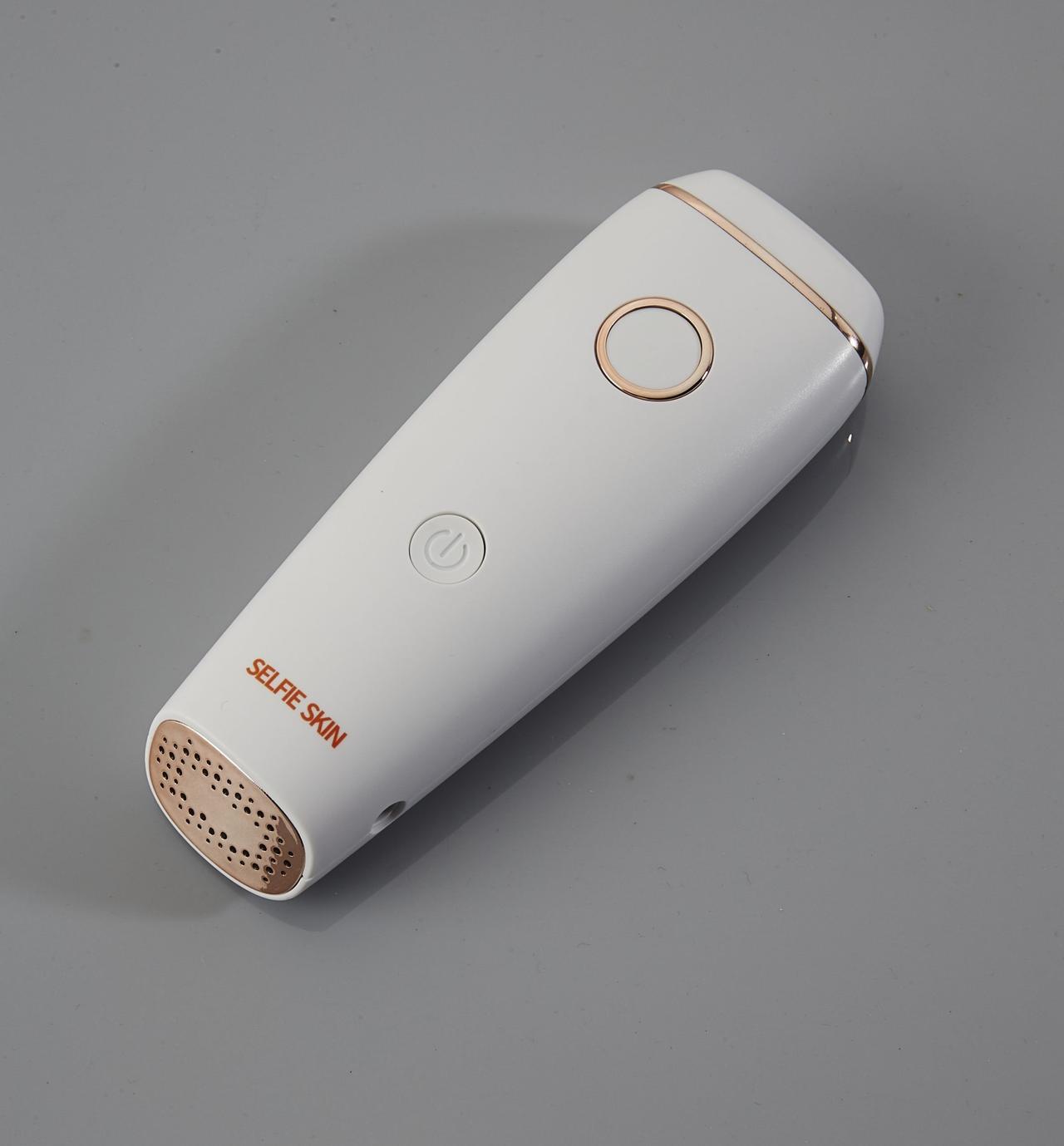 Selfie Skin's IPL laser hair removal handset uses clinical-grade technology which is still gentle on your skin. It's suitable for the entire body, including the face.
Looking for more at-home beauty fixes? Read our quick guide to the best pre-wedding skincare regime.