37 Romantic Love Song Lyrics to Use in Your Wedding
Whether in readings, vows, speeches or as inspiration for your first dance, we've found the best love song lyrics for your wedding day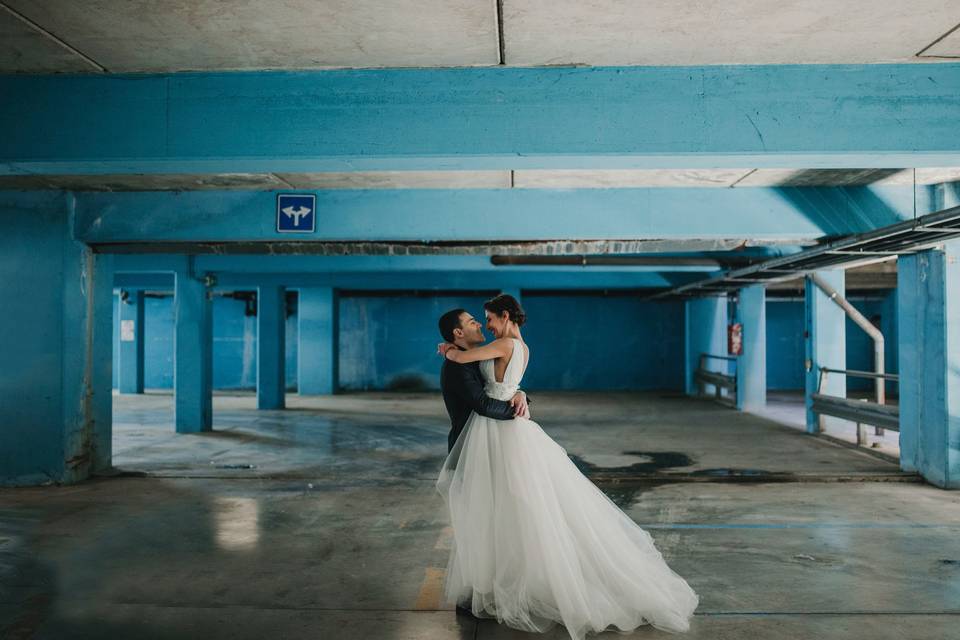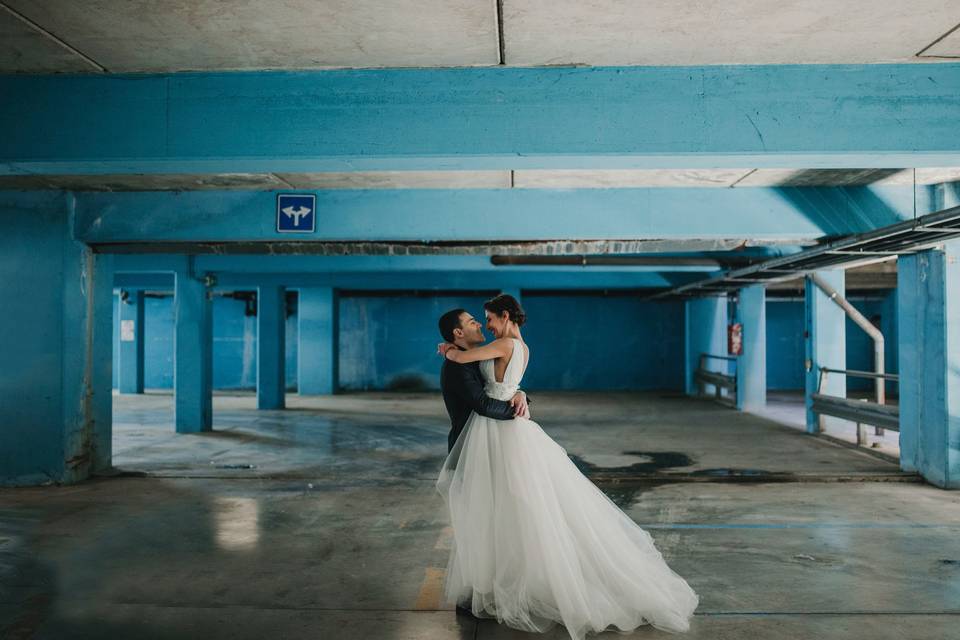 Love is probably one of the trickiest emotions on earth to define – beyond the butterflies, it hits differently for everyone. Thankfully the world's greatest lyricists have put pen to paper since the dawn of time to do just that. From familiar love songs to lyrics that speak to you as a couple or a track from a favourite artist that reminds you of good times, choosing to use song lyrics on your wedding day can imbue everything from the wedding speeches to signage with unique meaning and memorable feels.
Mull over the following love song lyrics to see what strikes a chord and don't worry about whether you're great aunt Brenda will know it or not – the song lyrics that you include within your wedding ceremony or reception are all about you as a couple.
Using song lyrics is a great alternative to opting for traditional wedding readings or poetry and especially apt if you're musically inclined. Who knows, maybe your friends and family will discover a new musical love too? Grab your favourite drinks, open Spotify and see if any of these are a good fit…
READ MORE:
1. Make You Feel My Love – Bob Dylan
"I could make you happy, make your dreams come true.
Nothing that I wouldn't do
Go to the ends of the earth for you to make you feel my love."
2. Chasing Cars – Snow Patrol
"All that I am
All that I ever was
Is here in your perfect eyes
They're all I can see."
3. Invisible String – Taylor Swift
"Time, curious time
Gave me no compasses, gave me no signs
Were there clues I didn't see?
And isn't it just so pretty to think
All along there was some
Invisible string
Tying you to me?"
4. Into My Arms – Nick Cave
"And I don't believe in the existence of angels
But looking at you I wonder if that's true
But if I did I would summon them together
And ask them to watch over you."
5. Have I Told You Lately – Rod Stewart
"Have I told you lately that I love you?
Have I told you there's no one else above you?
You fill my heart with gladness
Take away my sadness
Ease my troubles, that's what you do."
6. Better Together – Jack Johnson
"There's no combination of words I could put on the back of a postcard
No song that I could sing, but I can try for your heart
Our dreams, and they are made out of real things
Like a shoebox of photographs
With sepia-toned loving.
"Love is the answer, at least for most of the questions in my heart
Like why are we here? And where do we go?
And how come it's so hard?
It's not always easy and
Sometimes life can be deceiving
I'll tell you one thing, it's always better when we're together."
7. Latch – Sam Smith
"You lift my heart up
When the rest of me is down
You, you enchant me, even when you're not around
If there are boundaries, I will try to knock them down
I'm latching on babe
Now I know what I have found."
8. Friday I'm In Love – The Cure
"I don't care if Monday's blue
Tuesday's grey and Wednesday too
Thursday, I don't care about you
It's Friday, I'm in love
Monday you can fall apart
Tuesday, Wednesday break my heart
Oh, Thursday doesn't even start
It's Friday, I'm in love."
9. Stand By Me – Ben E. King
"When the night has come
And the land is dark
And the moon is the only light we'll see
No, I won't be afraid
Oh, I won't be afraid
Just as long as you stand
Stand by me.
"If the sky that we look upon
Should tumble and fall
Or the mountain should crumble to the sea
I won't cry, I won't cry
No, I won't shed a tear
Just as long as you stand
Stand by me."
10. She – Elvis Costello
"She may be the reason I survive
The why and wherefore I'm alive
The one I'll care for through the rough and ready years
Me, I'll take her laughter and her tears
And make them all my souvenirs
For where she goes I've got to be
The meaning of my life is she."
READ MORE: The Most Romantic Wedding Poems of All Time
11. Thinking Out Loud – Ed Sheeran
"When your legs don't work like they used to before
And I can't sweep you off of your feet
Will your mouth still remember the taste of my love
Will your eyes still smile from your cheeks?
"And darling I will be loving you 'til we're 70
And baby my heart could still fall as hard at 23
And I'm thinking 'bout how people fall in love in mysterious ways
Maybe just the touch of a hand
Oh me I fall in love with you every single day
And I just wanna tell you I am.
"So honey now
Take me into your loving arms
Kiss me under the light of a thousand stars
Place your head on my beating heart
I'm thinking out loud
Maybe we found love right where we are."
12. At Last – Etta James
"At last
My love has come along
My lonely days are over
And life is like a song.
"At last
The skies above are blue
My heart was wrapped up in clover
The night I looked at you.
"I found a dream
That I could speak to
A dream that I can call my own
I found a thrill
To press my cheek to
A thrill that I've never known.
"You smiled, you smiled
Oh and then the spell was cast
And here we are in Heaven
For you are mine
At last."
13. All Of Me – John Legend
"Cause all of me
Loves all of you
Love your curves and all your edges
All your perfect imperfections
Give your all to me
I'll give my all to you."
14. Time After Time – Cyndi Lauper
"If you're lost you can look and you will find me
Time after time
If you fall, I will catch you, I'll be waiting
Time after time."
15. You're All I Need To Get By – Marvin Gaye
"You're all I need to get by.
Like the sweet morning dew, I took one look at you,
And it was plain to see, you were my destiny.
"With my arms open wide,
I threw away my pride
I'll sacrifice for you
Dedicate my life for you.
"I will go where you lead
Always there in time of need
And when I lose my will
You'll be there to push me up the hill."
16. Come Away With Me – Norah Jones
"Come away with me and we'll kiss
On a mountaintop
Come away with me
And I'll never stop loving you.
"And I want to wake up with the rain
Falling on a tin roof
While I'm safe there in your arms
So all I ask is for you
To come away with me in the night
Come away with me."
17. Halo – Beyoncé
"Remember those walls I built
Well, baby, they're tumbling down
And they didn't even put up a fight
They didn't even make a sound.
"I found a way to let you in
But I never really had a doubt
Standing in the light of your halo
I got my angel now.
"It's like I've been awakened
Every rule I had you breaking
It's the risk that I'm taking
I ain't never gonna shut you out
Everywhere I'm looking now
I'm surrounded by your embrace
Baby, I can see your halo
You know you're my saving grace."
18. I'll Melt With You – Modern English
"The future's open wide
I'll stop the world and melt with you (I'll stop the world)
I've seen some changes but it's getting better all the time (let's stop the world)
There's nothing you and I won't do (let's stop the world)
I'll stop the world and melt with you."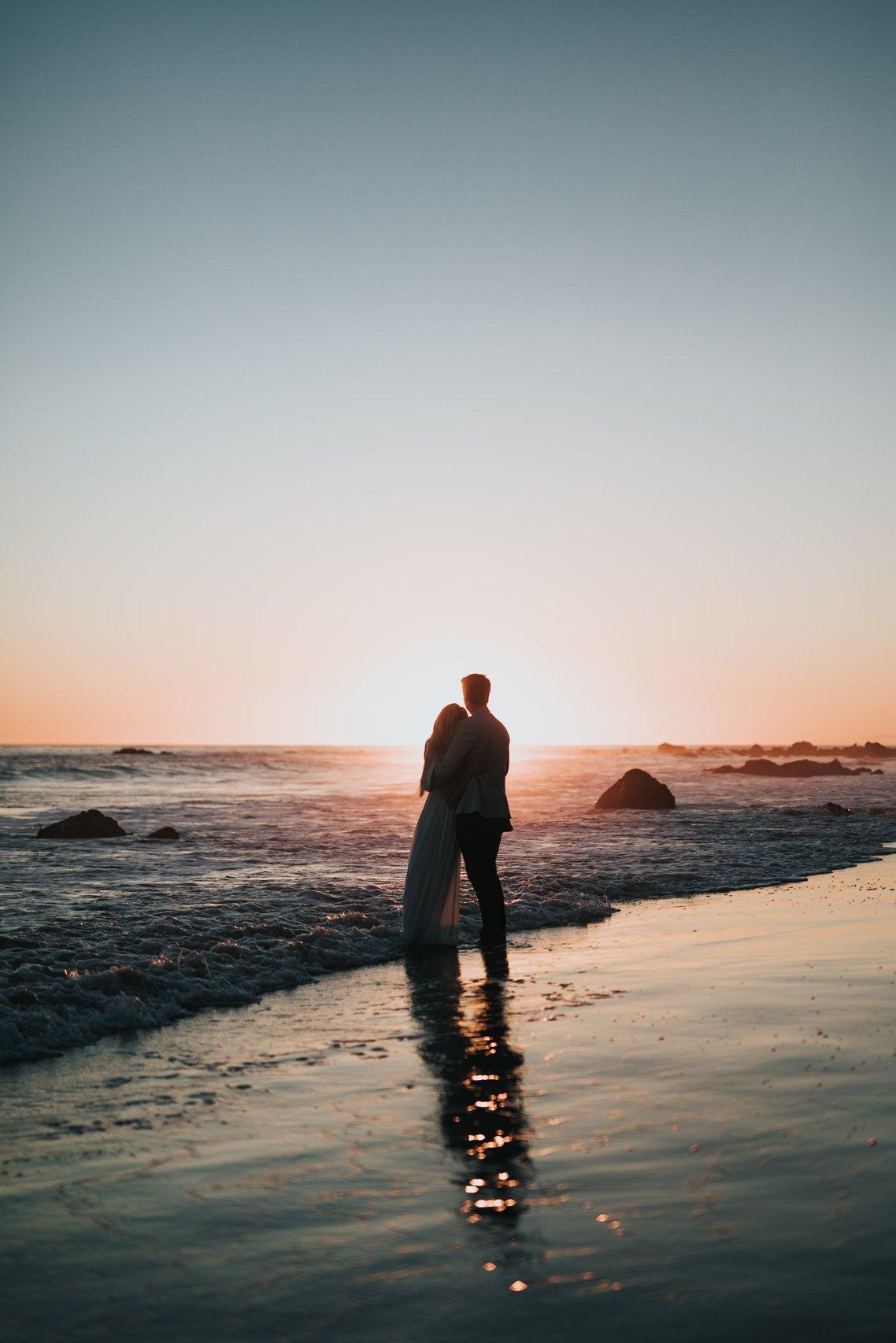 19. I Will Follow You Into The Dark – Death Cab for Cutie
"If heaven and hell decide that they both are satisfied
And illuminate the no's on their vacancy signs
If there's no one beside you when your soul embarks
Then I'll follow you into the dark."
20. Cardigan – Taylor Swift
"And when I felt like I was an old cardigan
Under someone's bed
You put me on and said I was your favorite."
READ MORE: 52 of the Funniest Quotes About Love & Marriage
21. The First Time I Ever Saw Your Face – Roberta Flack
"The first time, ever I saw your face
I thought the sun rose in your eyes
And the moon and the stars
Were the gifts you gave."
22. The Luckiest – Ben Folds
"Now I know all the wrong turns the stumbles
And falls brought me her
And where was I before the day
That I first saw your lovely face
Now I see it every day
And I know
That I am, I am, I am, the luckiest."
23. By Your Side – Sade
"When you're lost
You're alone and you can't get back again
I'll find you, darling, and I'll bring you home
And if you want to cry
I am here to dry your eyes
And in no time, you'll be fine."
24. Nine Million Bicycles – Katie Melua
"There are six-billion people in the world.
More or less,
And it makes me feel quite small,
But you're the one I love the most of all."
25. Anyone Else But You - The Moldy Peaches
"You are always trying to keep it real
I'm in love with how you feel
I don't see what anyone can see
In anyone else but you."
26. My Girl – The Temptations
"I've got so much honey the bees envy me
I've got a sweeter song than the birds in the trees
Well I guess you'd say
What can make me feel this way?
My girl (my girl, my girl)."
27. Be My Wife – David Bowie
"Please be mine
Share my life
Stay with me
Be my wife."
28. My Love is Your Love – Whitney Houston
"If tomorrow is judgment day
And I'm standing on the front line
And the Lord asks me what I did with my life
I will say I spent it with you."
29. Songbird – Eva Cassidy
"For you there'll be no crying
For you the sun will be shining
'Cause I feel that when I'm with you
It's all right, I know it's right.
"And the songbirds keep singing
Like they know the score
And I love you, I love you, I love you
Like never before.
"To you I would give the world
To you I'd never be cold
'Cause I feel that when I'm with you
It's all right, I know it's right.
"And the songbirds keep singing
Like they know the score
And I love you, I love you, I love you
Like never before, like never before."
READ MORE: 100 of the Best Indie Wedding Songs
30. You Make It Real – James Morrison
"Everybody's talking in words
I don't understand
You got to be the only one
Who knows just who I am.
"And you shine in the distance
I hope I can make it through
'Cause the only place
That I want to be
Is right back home with you."
31. The Look Of Love – Diana Krall
"The look of love
Is saying so much more than
Just words could ever say
And what my heart has heard
Well it takes my breath away."
32. You Make My Dreams – Hall & Oates
"What I want, you've got
And it might be hard to handle
But like the flame that burns the candle
The candle feeds the flame, yeah yeah.
"What I've got's full stock
Of thoughts and dreams that scatter
Then you pull them all together
And how, I can't explain
Oh yeah, well, well you
You make my dreams come true."
33. You've Got The Love – Florence & The Machine
"Sometimes it seems the going is just too rough
And things go wrong no matter what I do.
"Now and then it feels that life is just too much
But you've got the love I need
To see me through.
"When food is gone you are my daily meal
When friends are gone I know my savior's love is real
Your love is real."
34. Beyoncé – Dangerously In Love
"I am in love with you
You set me free
I can't do this thing called life without you here with me
Cause I'm dangerously in love with you
I'll never leave
Just keep lovin' me the way I love you lovin' me."
35. God Only Knows – The Beach Boys
"God only knows what I'd be without you."
36. Stellar – Incubus
"Meet me in outerspace
We could spend the night, watch the Earth come up
I've grown tired of that place, won't you come with me
We could start again
How do you do it, make me feel like I do
How do you do it, it's better than I ever knew."
37. One Life Stand – Hot Chip
"I only wanna be your one life stand."
Looking for ideas for a bridal entrance song? We've got 135 of the best bride entrance songs to get you started.