Your Top 10 Wedding Website Questions Answered
We've answered the most common wedding website questions asked by engaged couples - here's everything you need to know to make your planning experience quick and easy
We have included third party products to help you navigate and enjoy life's biggest moments. Purchases made through links on this page may earn us a commission.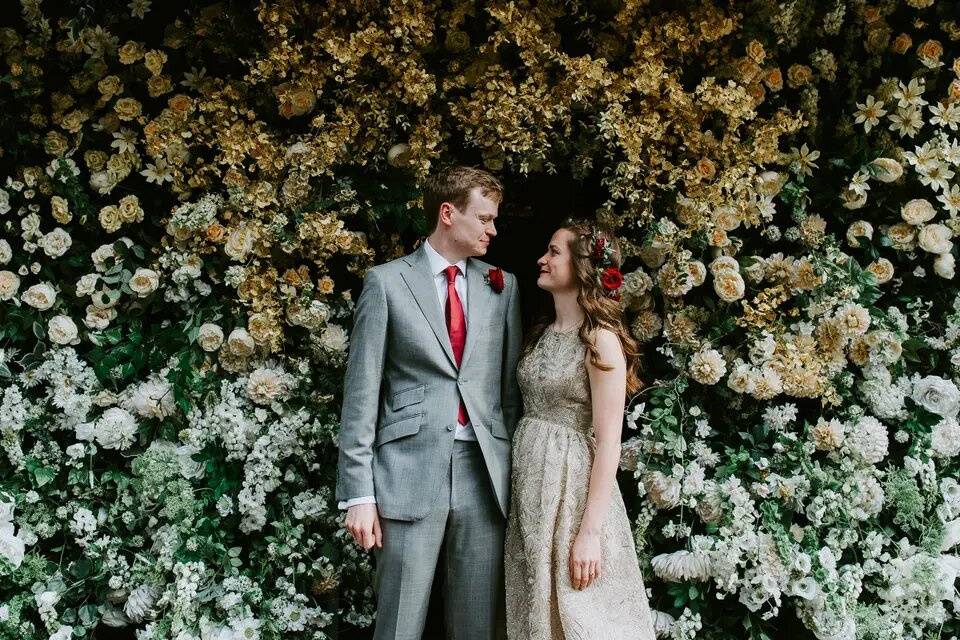 A wedding website is you guests' go-to hub for all things relating to your wedding and it's a seriously helpful tool to have. It'll save you countless hours organising RSVPs and answering the same questions from your wedding party individually, but if you need more convincing check out all the reasons why you need a wedding website.
Still a relatively new concept, the chances are you'll have some burning questions that you need answering before you can embark on making your wedding website. Well, you've come to the right place as we've compiled all the common questions brides and grooms are asking about wedding websites in this handy FAQ.
From when you should make your wedding website, to how much they cost (spoiler alert, the Hitched wedding website builder is free!), read on to find out all these answers and more.
READ MORE
1. Do I Need to Make a Wedding Website?
A wedding website is primarily there to make yours and your guests' lives easier so we would always recommend making one. They will help streamline the process of letting your guests know vital information about your wedding, such as location and dress code, without having to contact them all individually. This will be a lifesaver when you have a mounting to-do list in the months leading up to your wedding, trust us.
As soon as your guests receive their save the dates, we bet they'll have a lots of questions about your big day, and your wedding website will be on-hand to answer them! So, that means less time repeating the same response to every one of your wedding guests and more time to crack on with the important things - like cake flavour tasting!
2. When Should I Make My Wedding Website?
Ideally, after you've secured your wedding venue, date and finalised your guest list you should be thinking about making your wedding website.
Keep in mind you'll want to have your wedding website ready to go before your guests receive their save the dates so that they have a reference point for immediate questions. We suggest including a URL to your wedding website on your save the dates and directing them there.
3. Are Wedding Websites Free?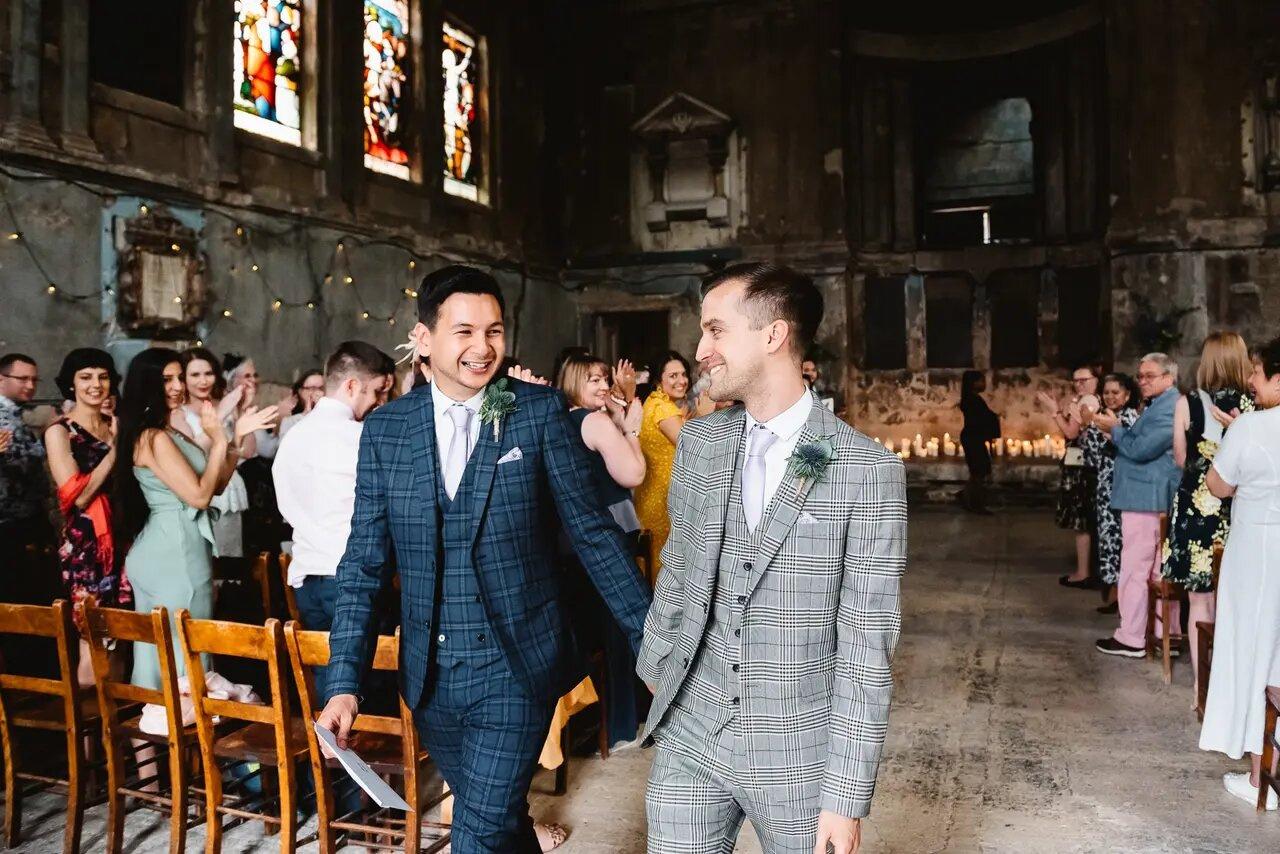 You don't have to spend a fortune in order to create a wedding website - in fact the Hitched wedding website builder is free!
You can use all the tools available to personalise your site and choose from a number of gorgeous templates at no cost, but if it fits within your budget it's a really lovely idea to purchase your own unique domain.
What's more, you can upgrade your wedding website for a small fee and receive even more premium designs!
4. What Should I Include in My Wedding Website?
First and foremost make sure you've covered all the key details such as the wedding date, time and venue.
You'll then want to cover everything your loved ones will likely ask later down the line, including dress code, catering options, accommodation and travel. To ensure you don't miss out anything vital, take a look at our guide on everything you need to include in your wedding website.
5. Do I Have to Include Personal Stories on My Wedding Website?
Your wedding website is exactly that - yours, so you don't have to include anything that you don't want to.
While it is a lovely idea to have a blog section highlighting the story of how you met, your proposal and how your wedding planning is coming along, if that doesn't suit you as a couple it is definitely not a must.
6. Can I Put My Gift Registry on My Wedding Website?
Long gone are the days of trudging around department stores to compile your wedding gift list, with the best wedding gift lists now available online, it's so simple to add a registry onto your wedding website.
You can easily place a link straight onto your site making it accessible to guests - they'll be so grateful for the heads up!
7. Can Guests RSVP on My Wedding Website?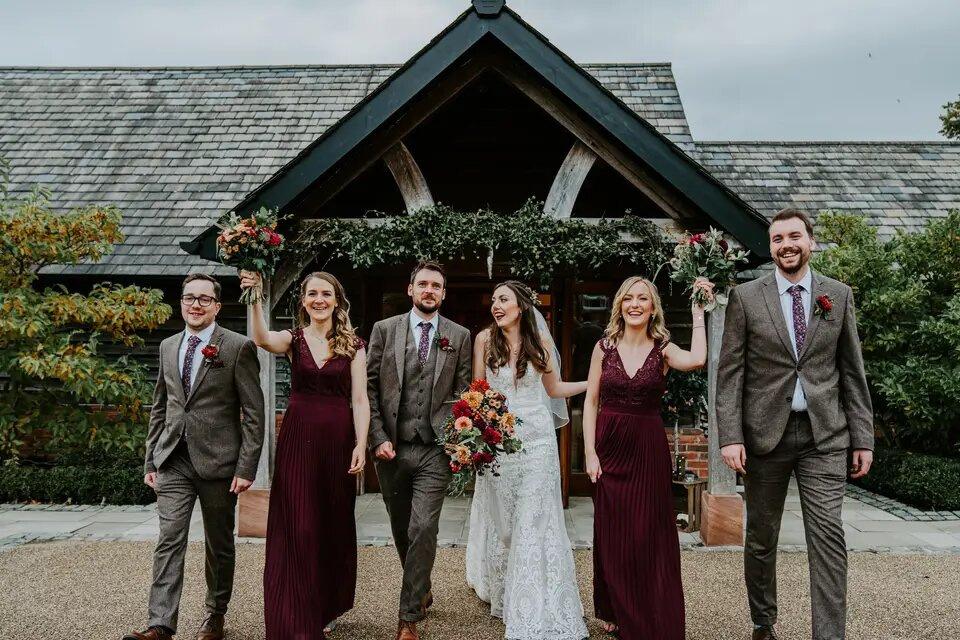 Traditionally guests would RSVP to your wedding using physical invites but the Hitched wedding website builder has made this process way easier, providing a tool that allows them to confirm their attendance with the click of a button. Arguably one of its most useful features, it'll save you from having to organise RSVP replies from lots of different sources and keep them all in one organised place.
Having said that, we still recommend getting physical invitations as well (not just for the gorgeous designs available at Hitched Stationery), but to cater for some guests who might feel more comfortable using the traditional method to respond.
8. Can I Customise My Wedding Website?
One of the best things about your wedding website is the ability to personalise it to suit you as a couple. Whether you keep your tone of voice formal or funny, make your theme rustic, glamorous or modern, your site should highlight your personality and wedding theme.
The Hitched wedding website builder allows you to pick a beautiful template and customise its colours, plus add lots of photographs to make your guests smile. Narrowing down what template to go for can be a little tricky so our round-up of the most popular wedding website themes is here to help.
9. How Do I Let My Guests Know About My Wedding Website?
After you've created your wedding website it's time to share it with your guests. But, how exactly do you do that? You can forget running to the post office, simply share your wedding website URL with your guests via email or Facebook.
10. Can I Edit My Wedding Website After I've Published it?
If any of your wedding details change in the run-up to the big day you won't have to rush to tell your guests individually, you have the ability to edit your wedding website as much as you want - even if you've already published it!
This is a really helpful feature as the last thing you want with last minute changes is the stress of having to make sure your wedding party are aware of said changes. With a wedding website you can conveniently and quickly update them.
Well and truly convinced to have a wedding website? Here are the best wedding websites for your big day.