55 of the Most Romantic Quotes to Express Your Love
We have collected 55 of the most romantic quotes from famous rom-coms, classic novels, passionate poetry and inspirational figures
We have included third party products to help you navigate and enjoy life's biggest moments. Purchases made through links on this page may earn us a commission.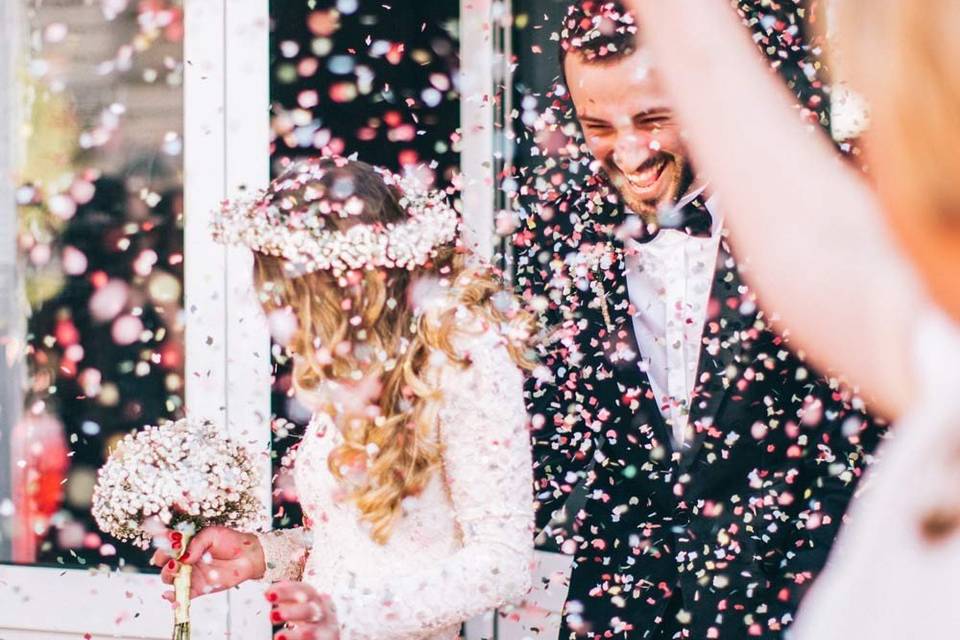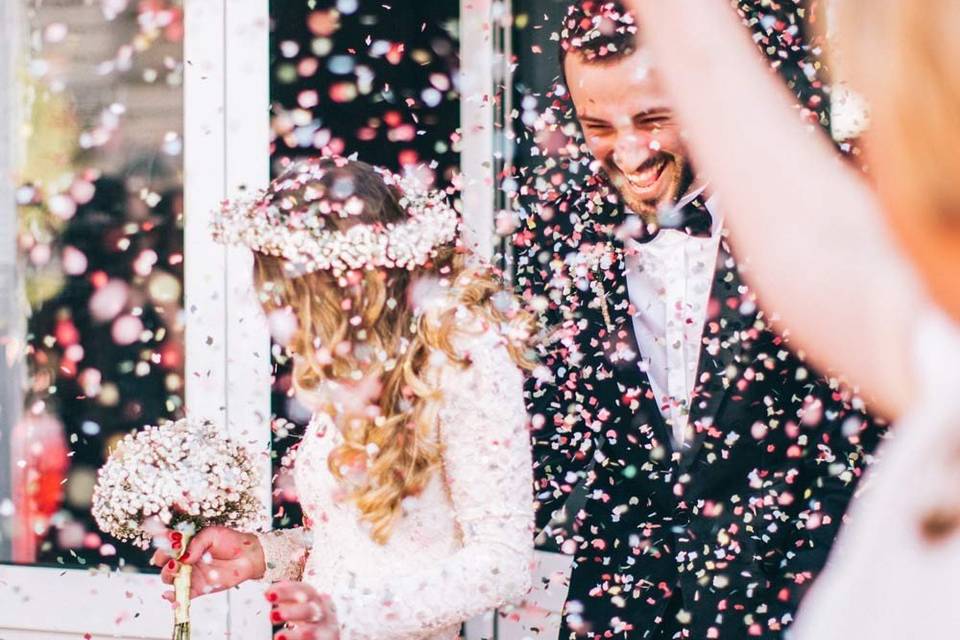 Being in love is one of the most magical feelings in the world. But even if you're a hopeless romantic, sometimes it is difficult to profess your love in words.
The best writers, poets and philosophers of history have waxed lyrical about the subject of love for centuries. When you can't find the exact words for what you want to say, you're guaranteed one of them will have put captured it in these romantic quotes.
From William Shakespeare to Eleanor Roosevelt and Judy Garland, we have collected our favourite romantic quotes to be used at your wedding. Try weaving them into your vows, wedding speeches, or as part of a reading.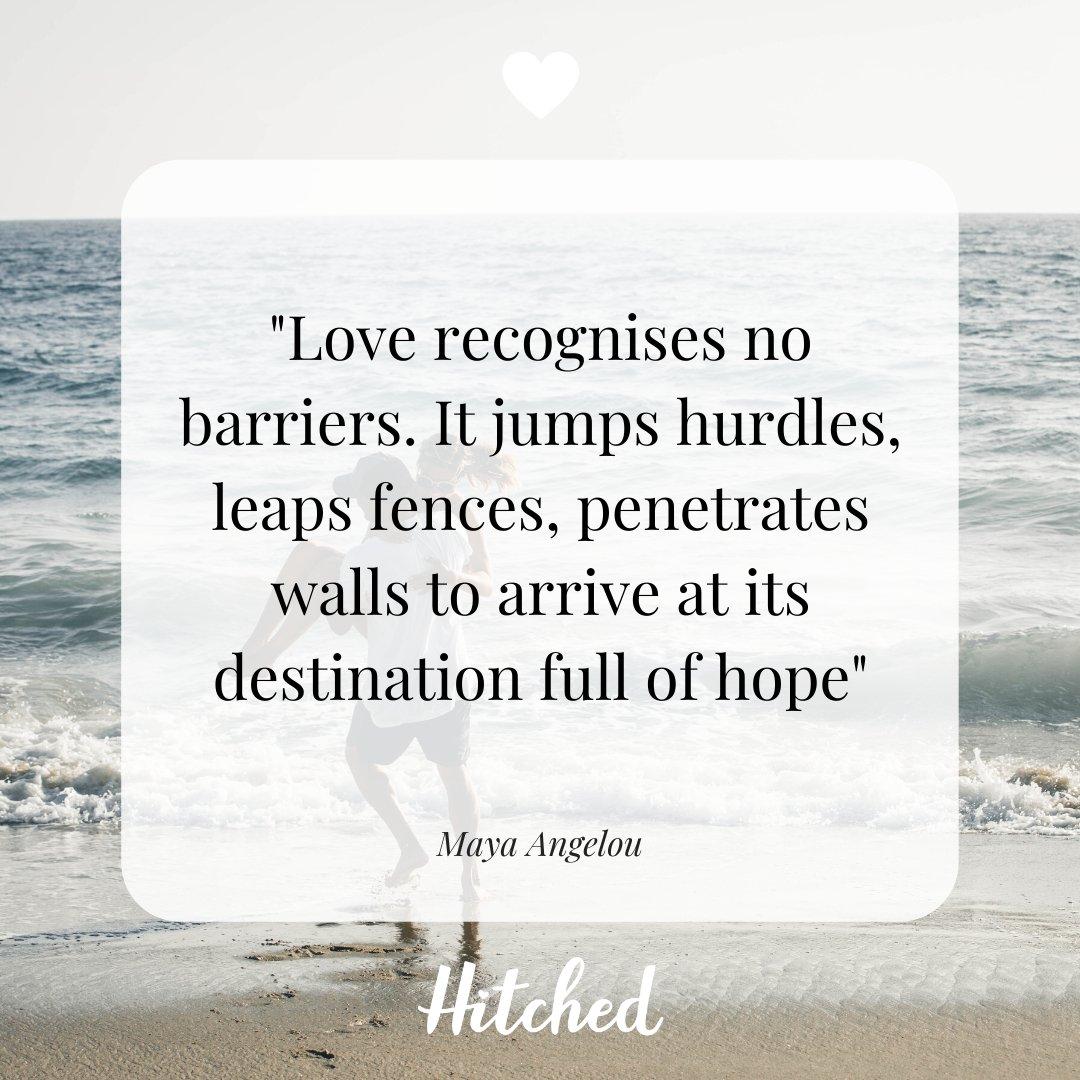 1. "Love recognises no barriers. It jumps hurdles, leaps fences, penetrates walls to arrive at its destination full of hope." – Maya Angelou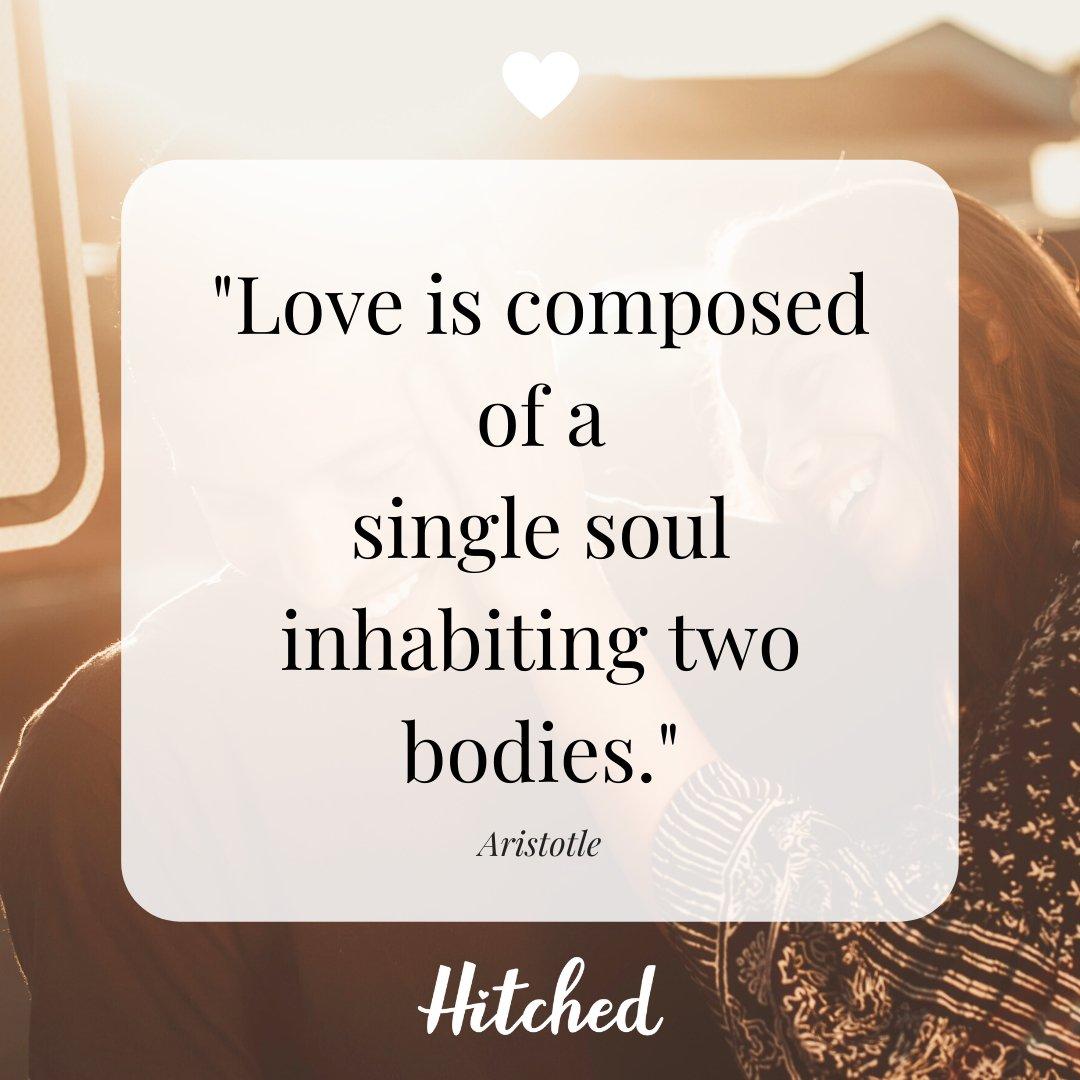 2. "Love is composed of a single soul inhabiting two bodies." – Aristotle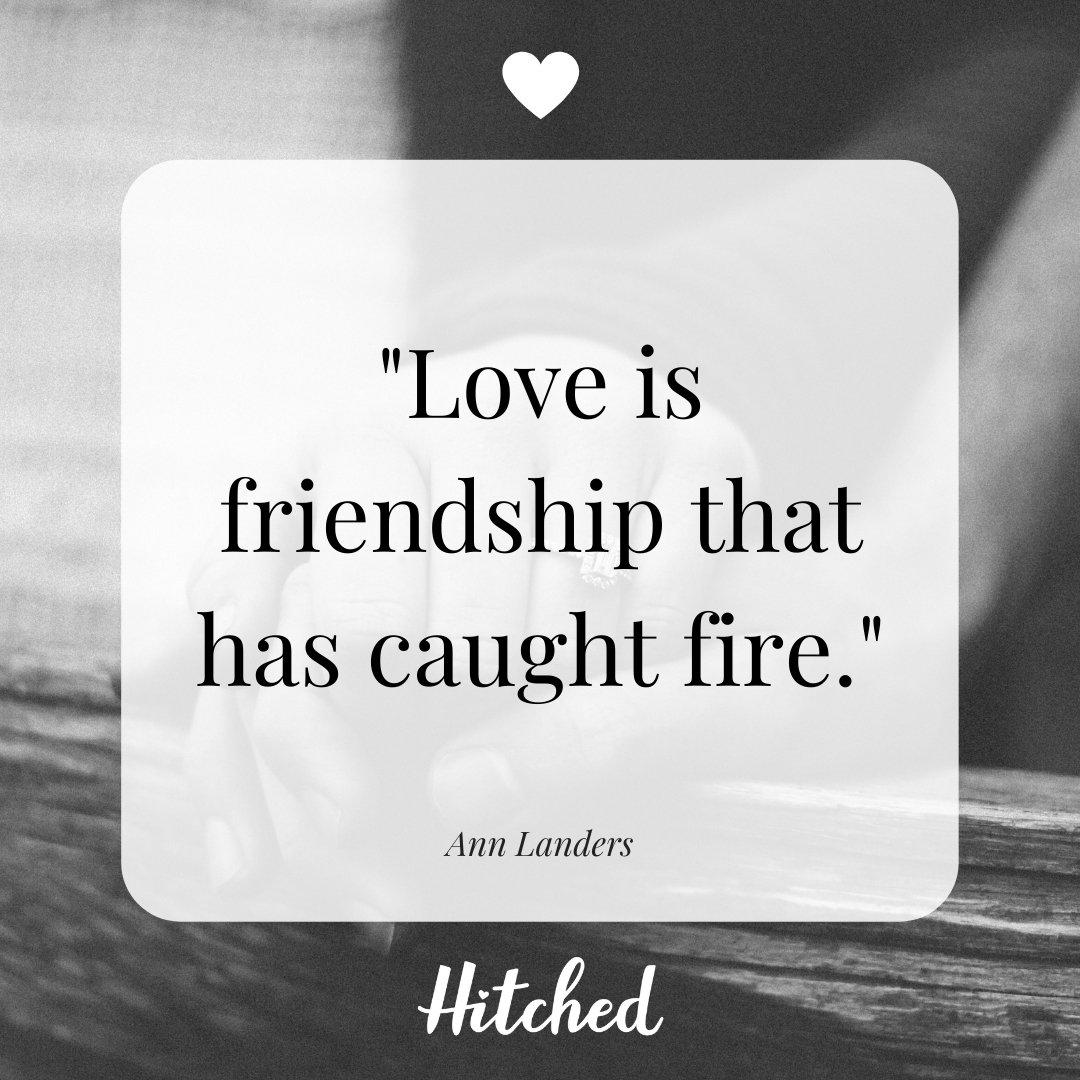 3. "Love is friendship that has caught fire." – Ann Landers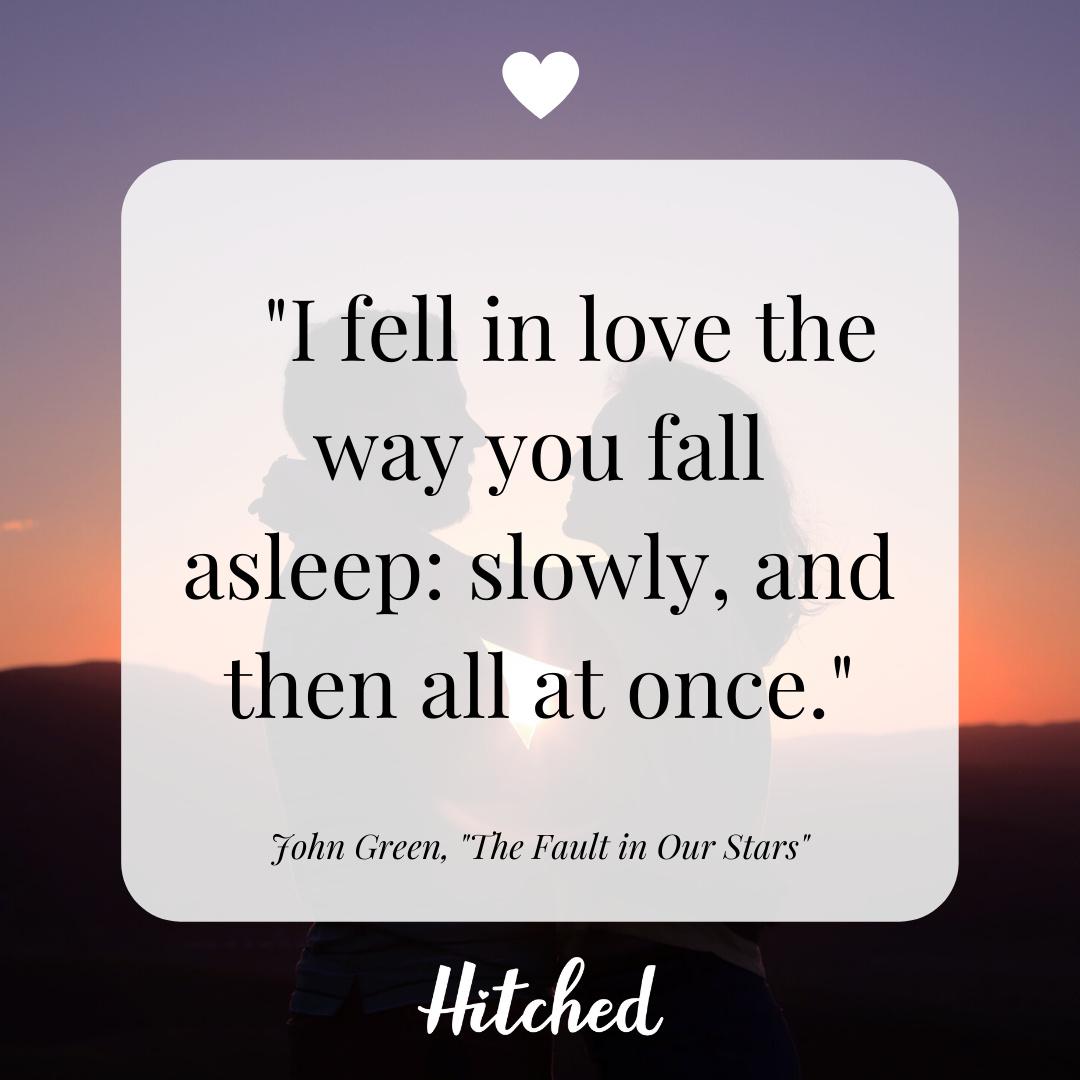 4. "I fell in love the way you fall asleep: slowly, and then all at once." – John Green, 'The Fault in Our Stars'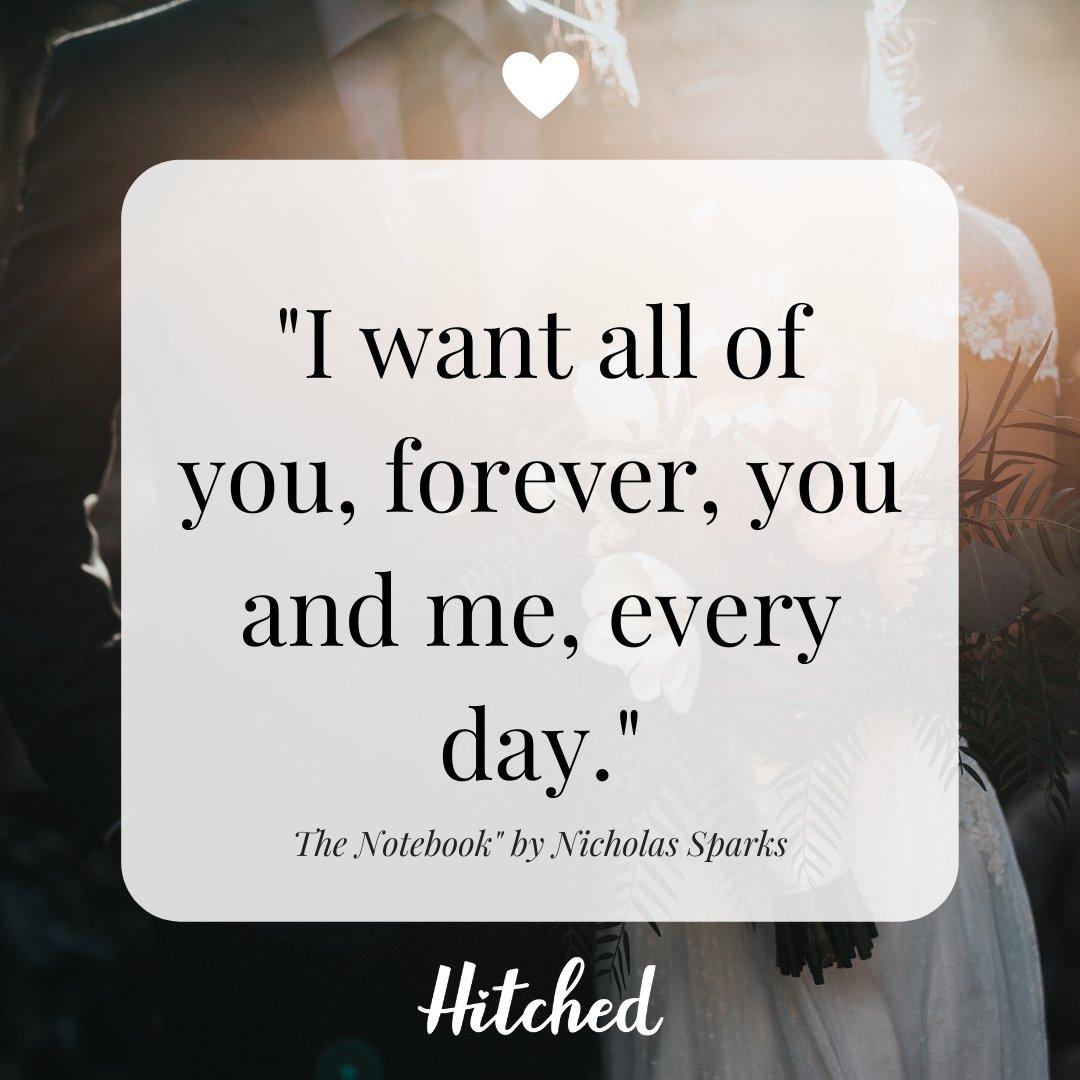 5. "I want all of you, forever, you and me, every day." – Nicholas Sparks, 'The Notebook'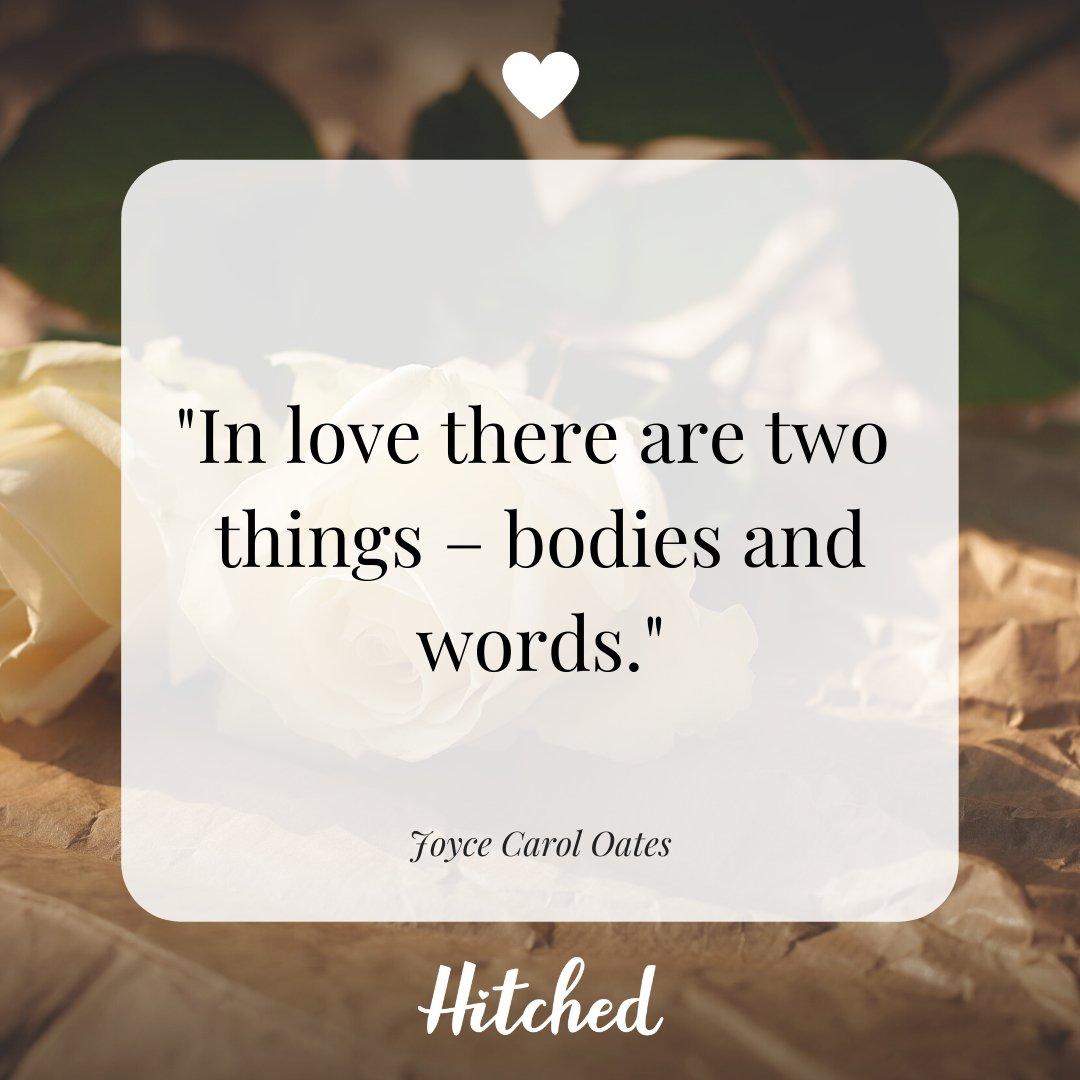 6. "In love there are two things – bodies and words." – Joyce Carol Oates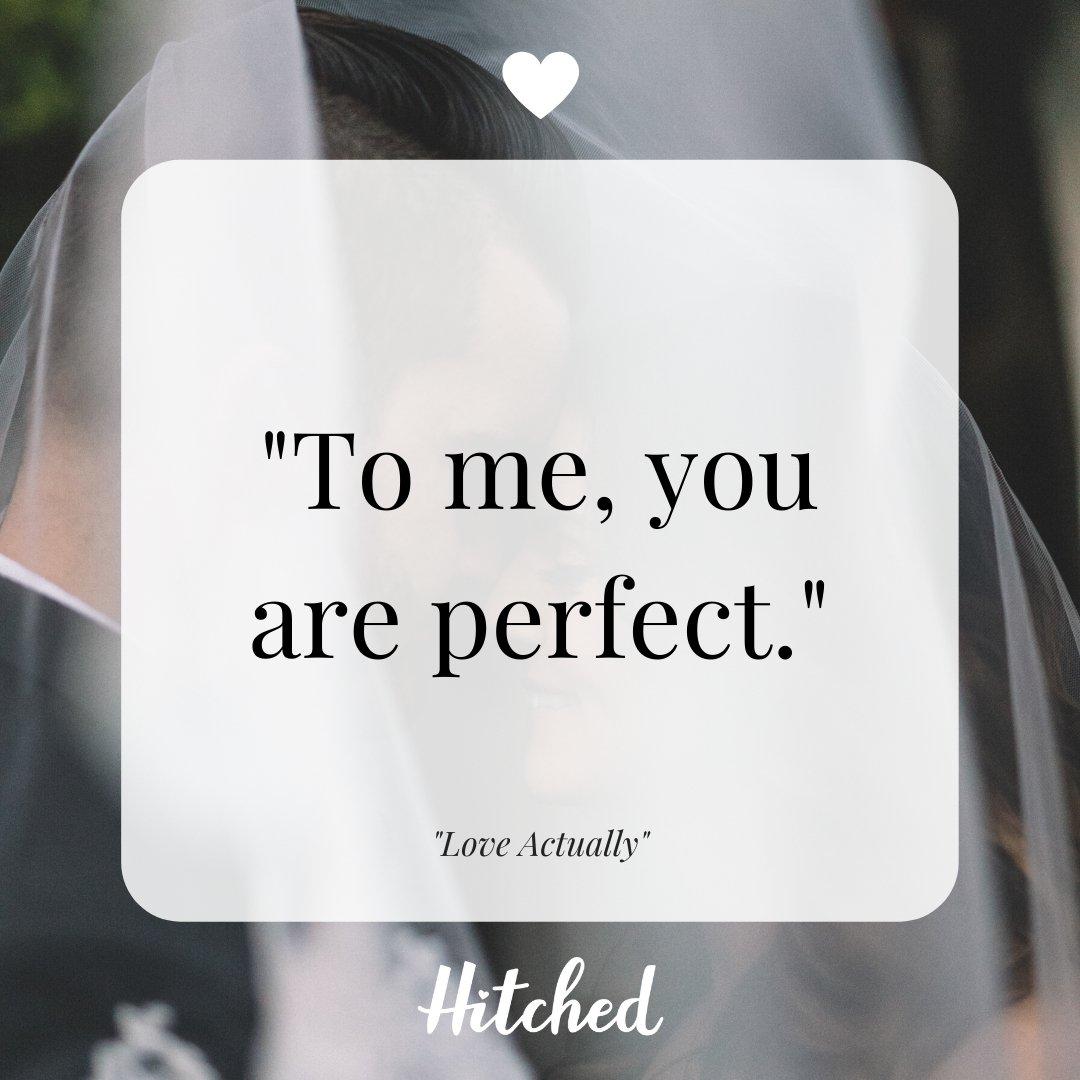 7. "To me, you are perfect." – Love Actually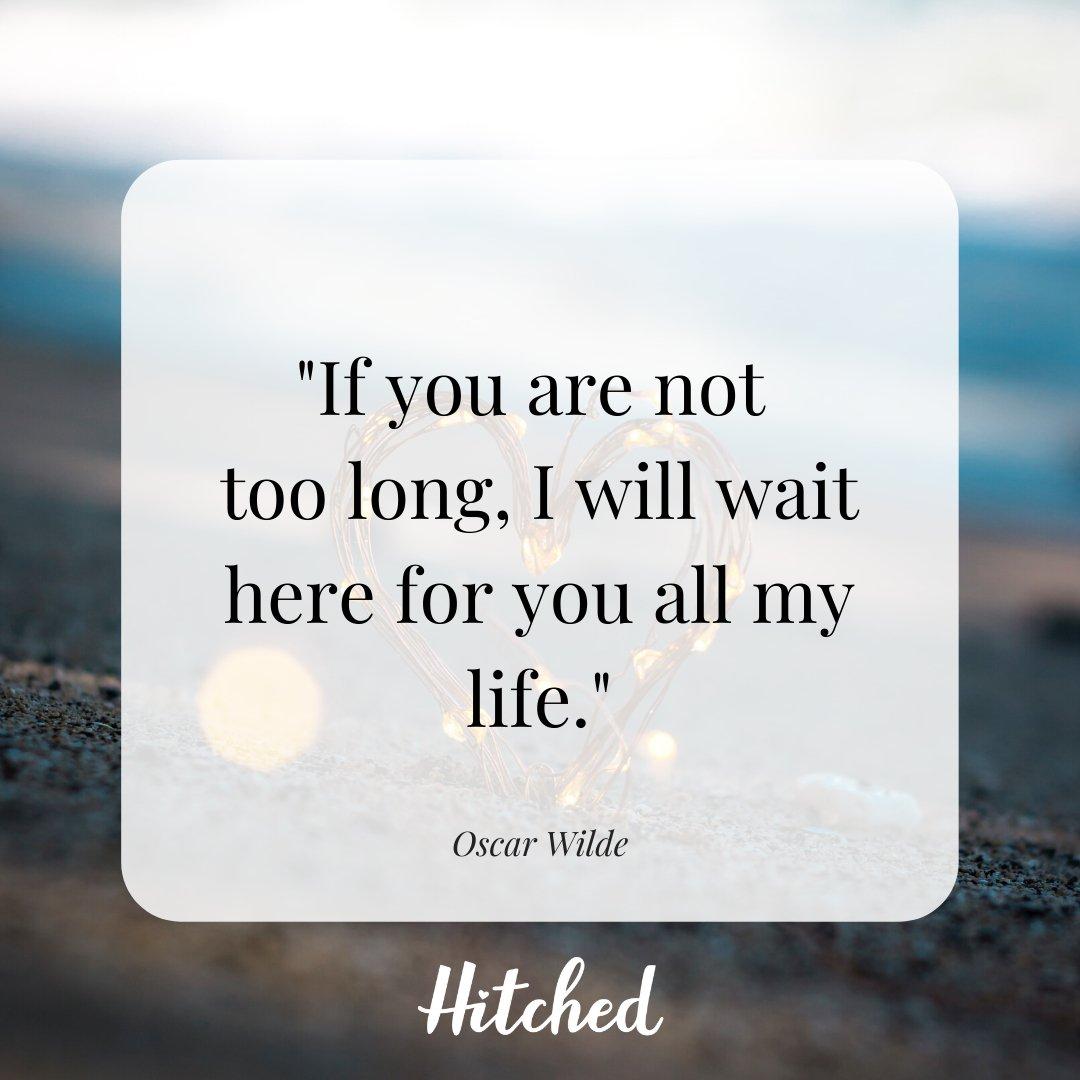 8. "If you are not too long, I will wait here for you all my life." – Oscar Wilde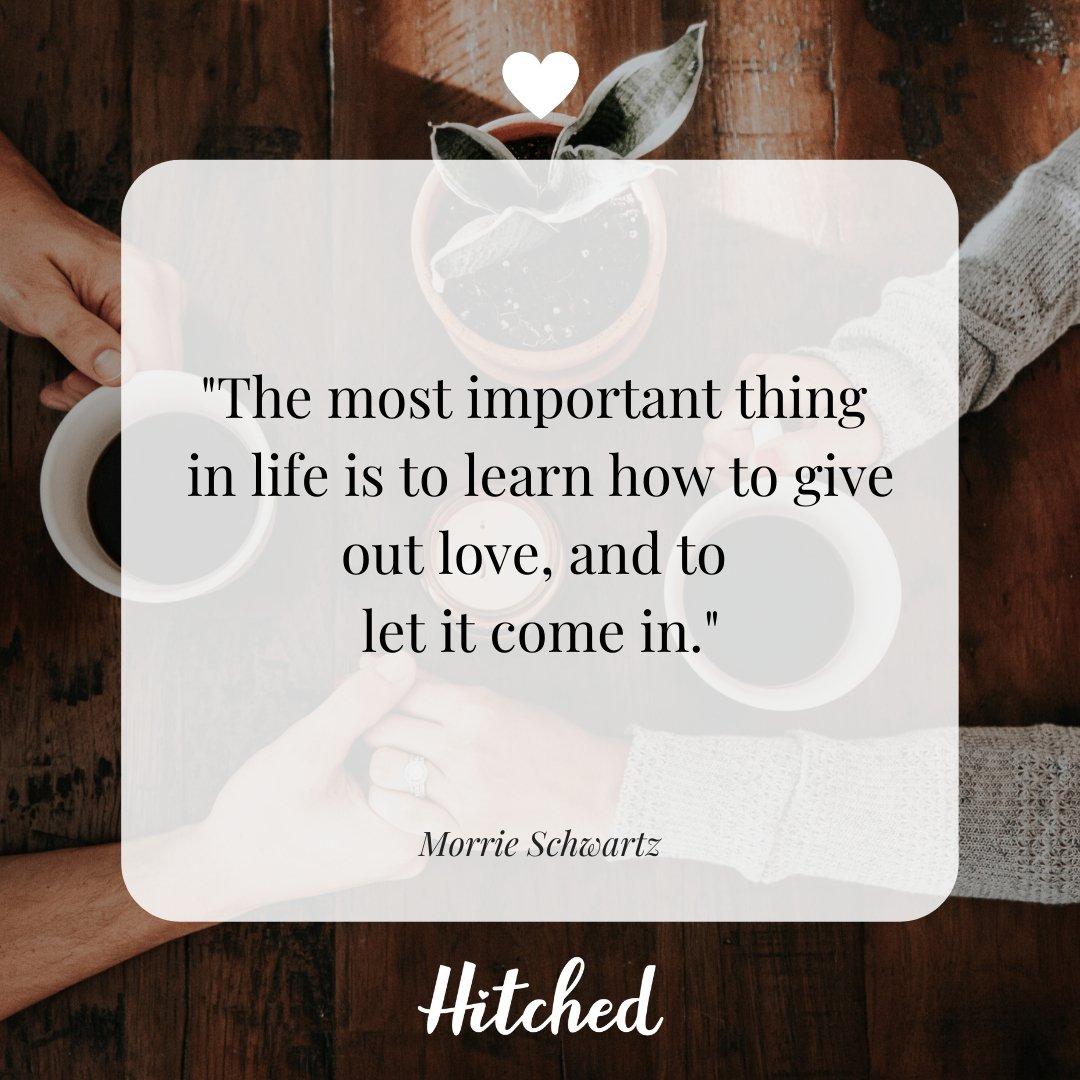 9. "The most important thing in life is to learn how to give out love, and to let it come in." – Morrie Schwartz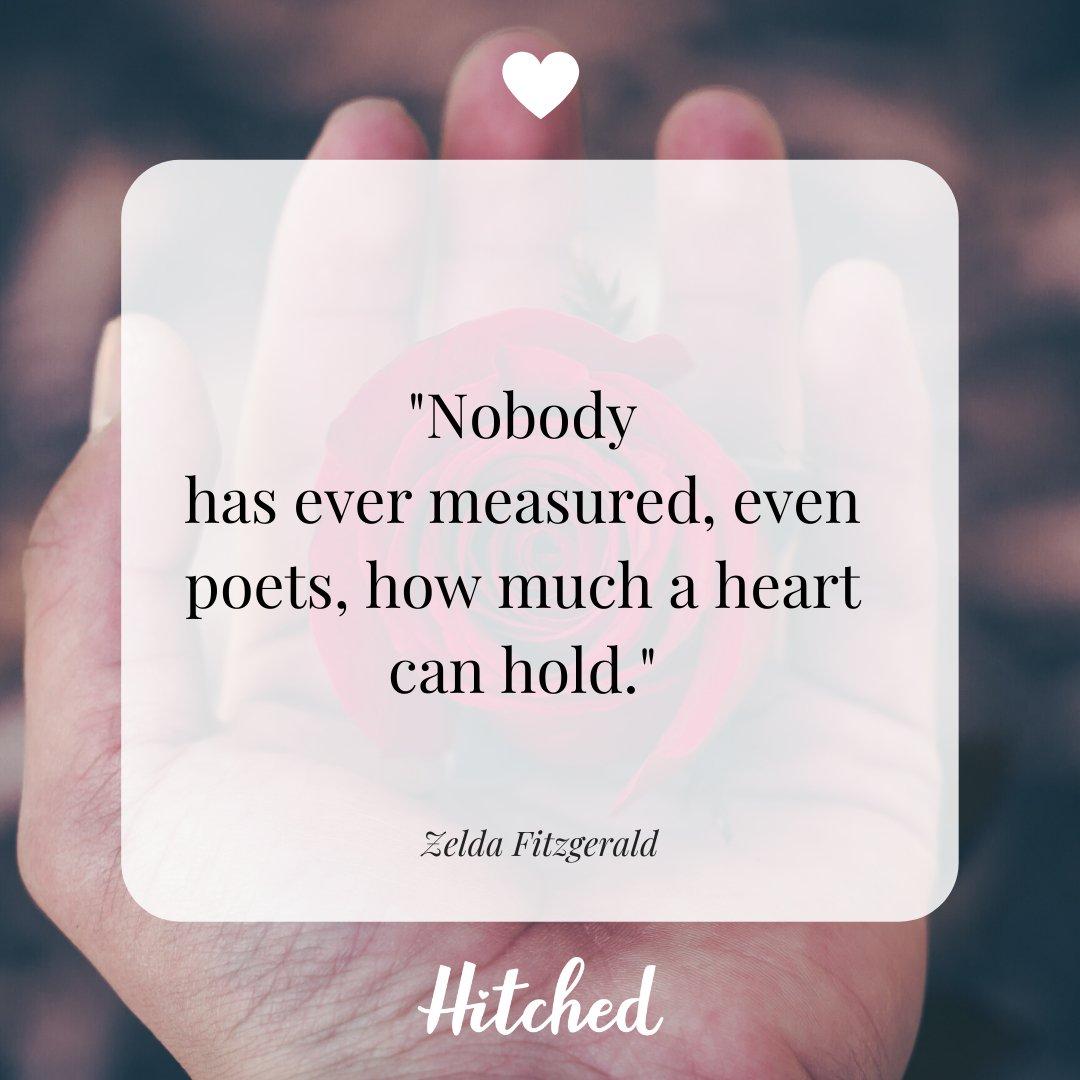 10. "Nobody has ever measured, even poets, how much a heart can hold." – Zelda Fitzgerald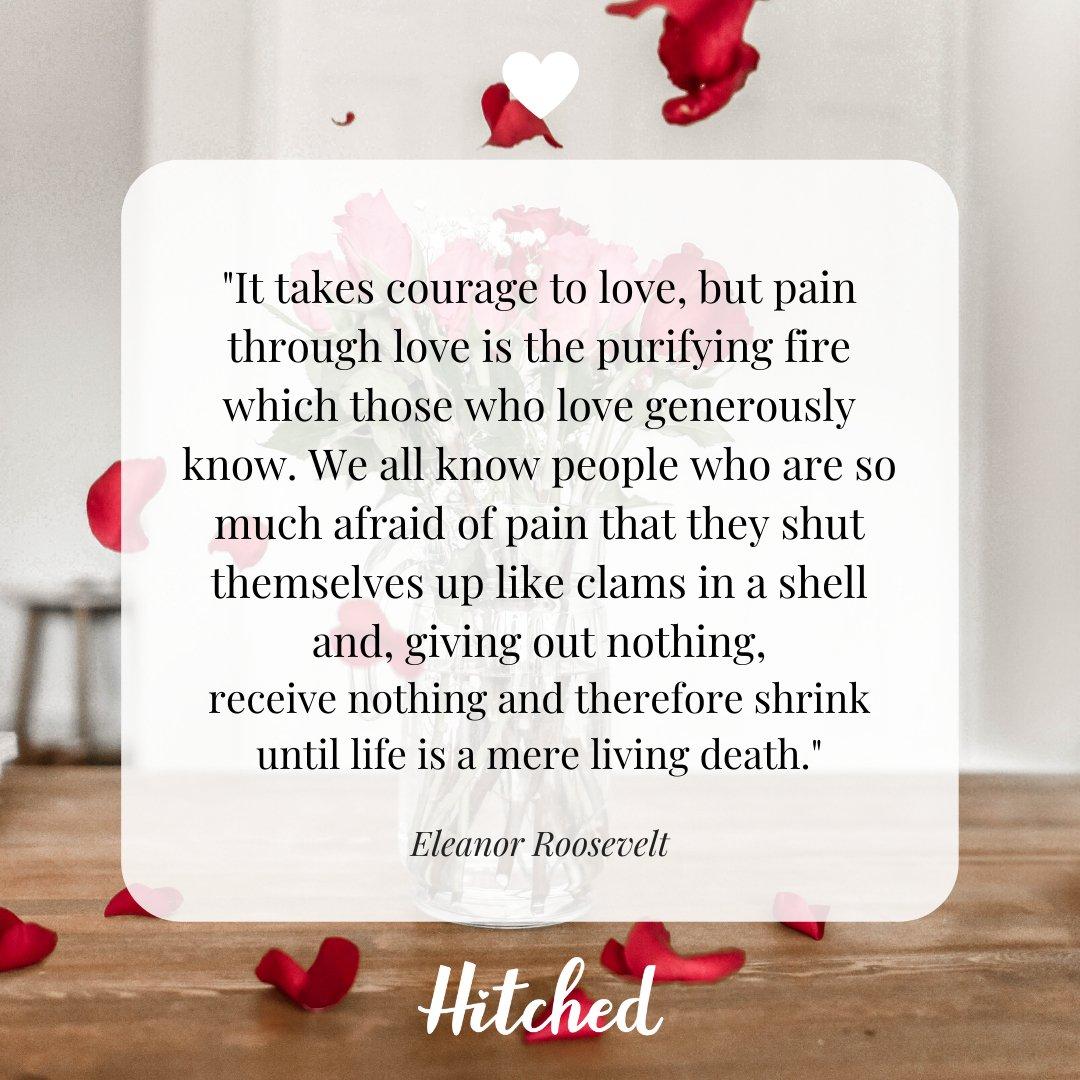 11. "It takes courage to love, but pain through love is the purifying fire which those who love generously know. We all know people who are so much afraid of pain that they shut themselves up like clams in a shell and, giving out nothing, receive nothing and therefore shrink until life is a mere living death." – Eleanor Roosevelt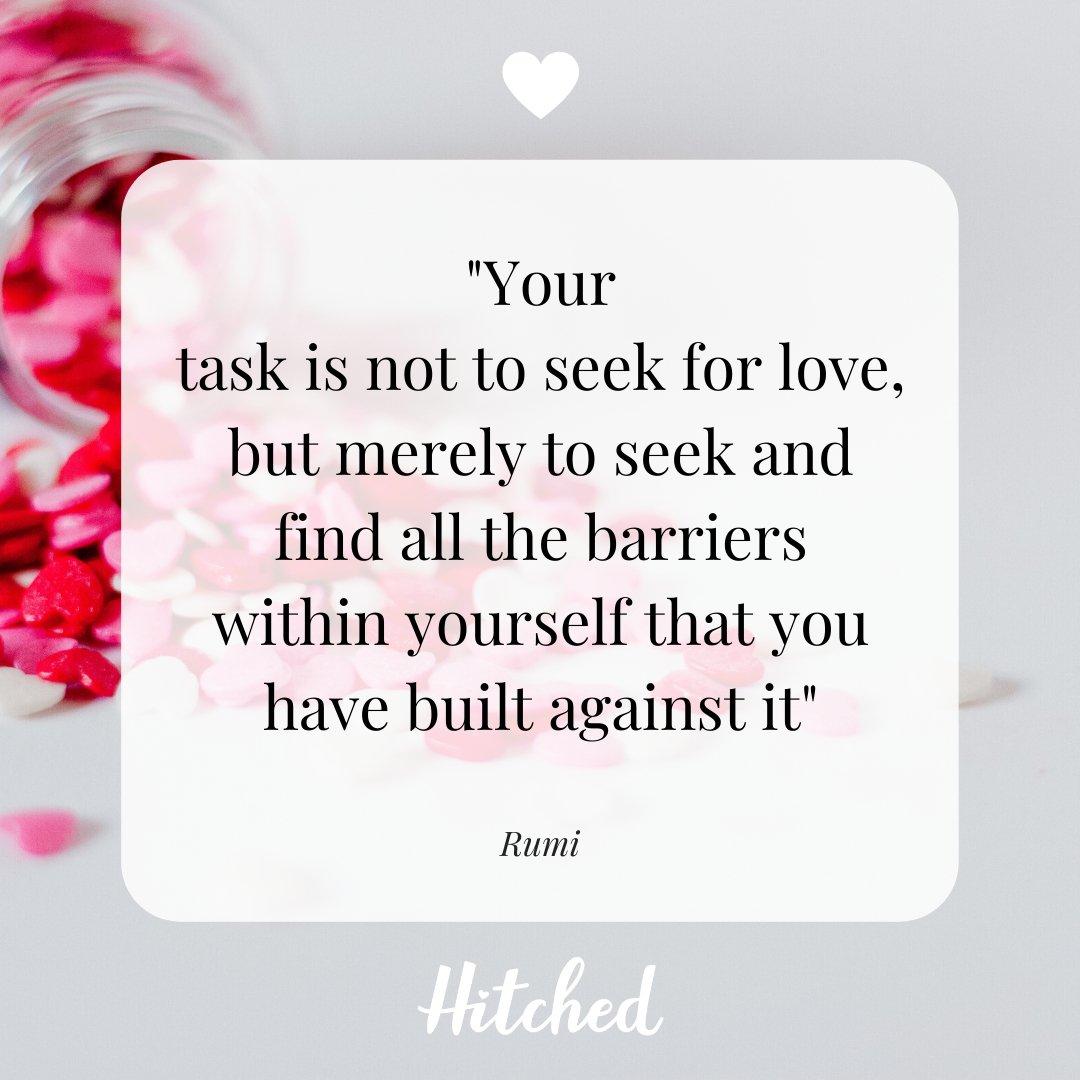 12. "Your task is not to seek for love, but merely to seek and find all the barriers within yourself that you have built against it." – Rumi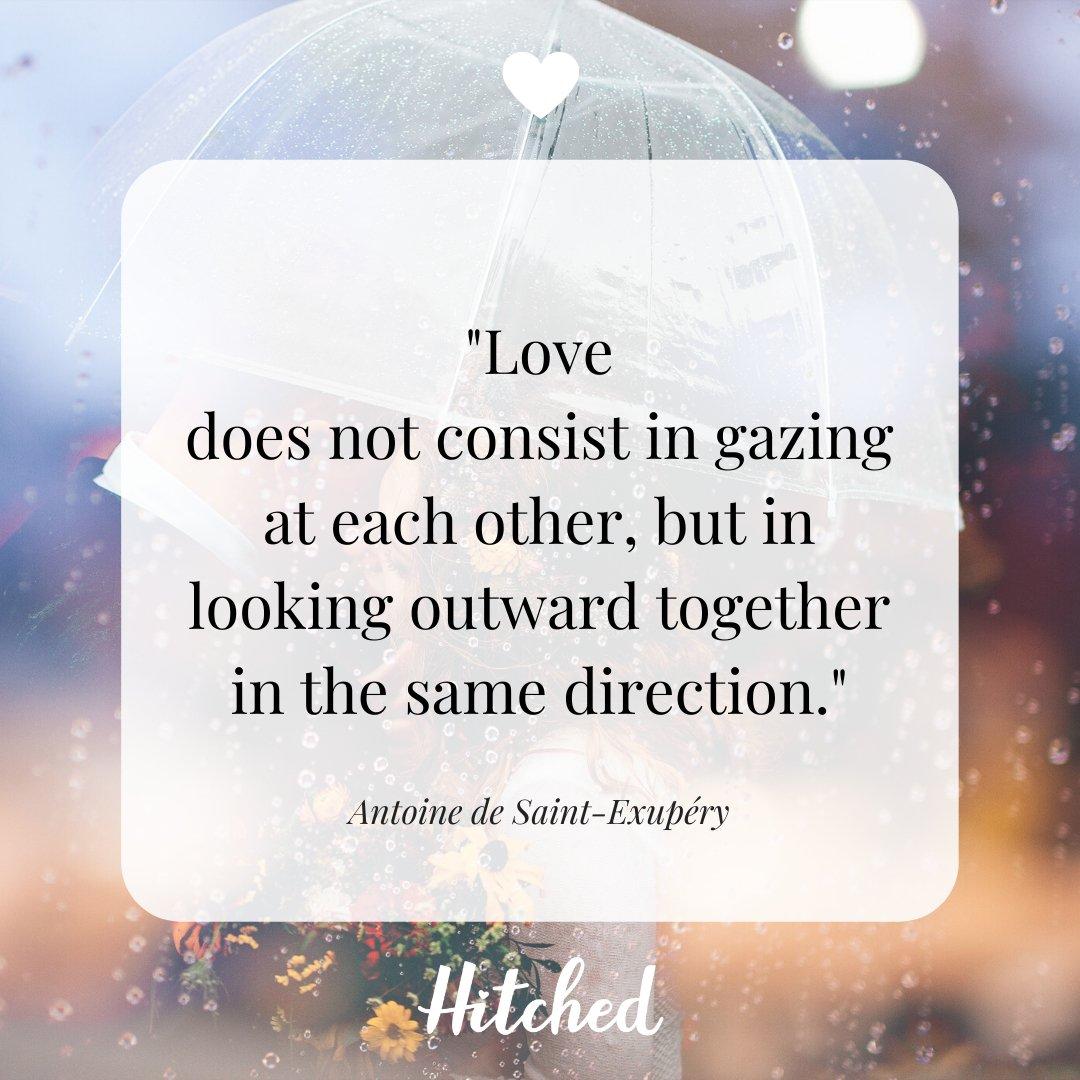 13. "Love does not consist in gazing at each other, but in looking outward together in the same direction." – Antoine de Saint-Exupéry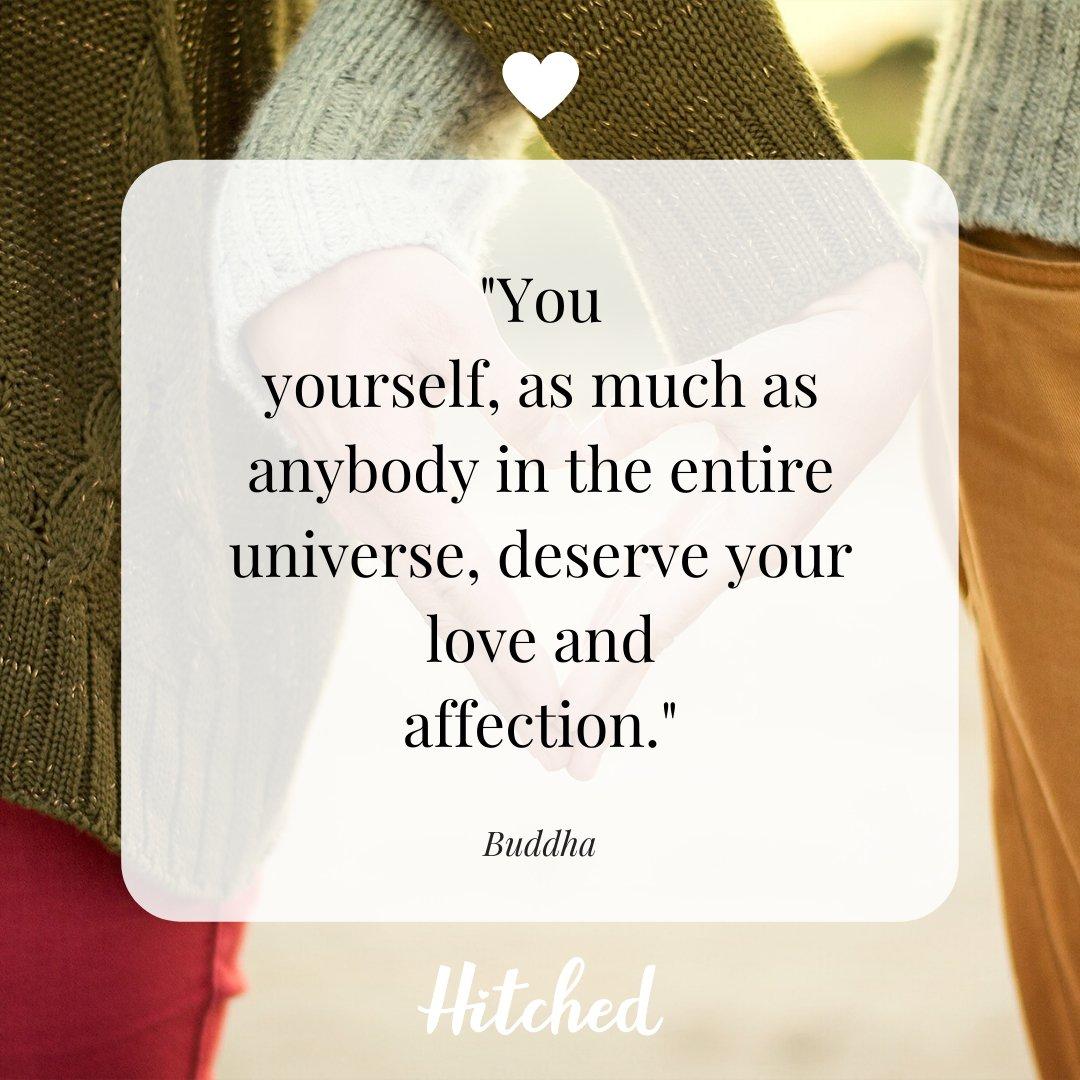 14. "You yourself, as much as anybody in the entire universe, deserve your love and affection." – Buddha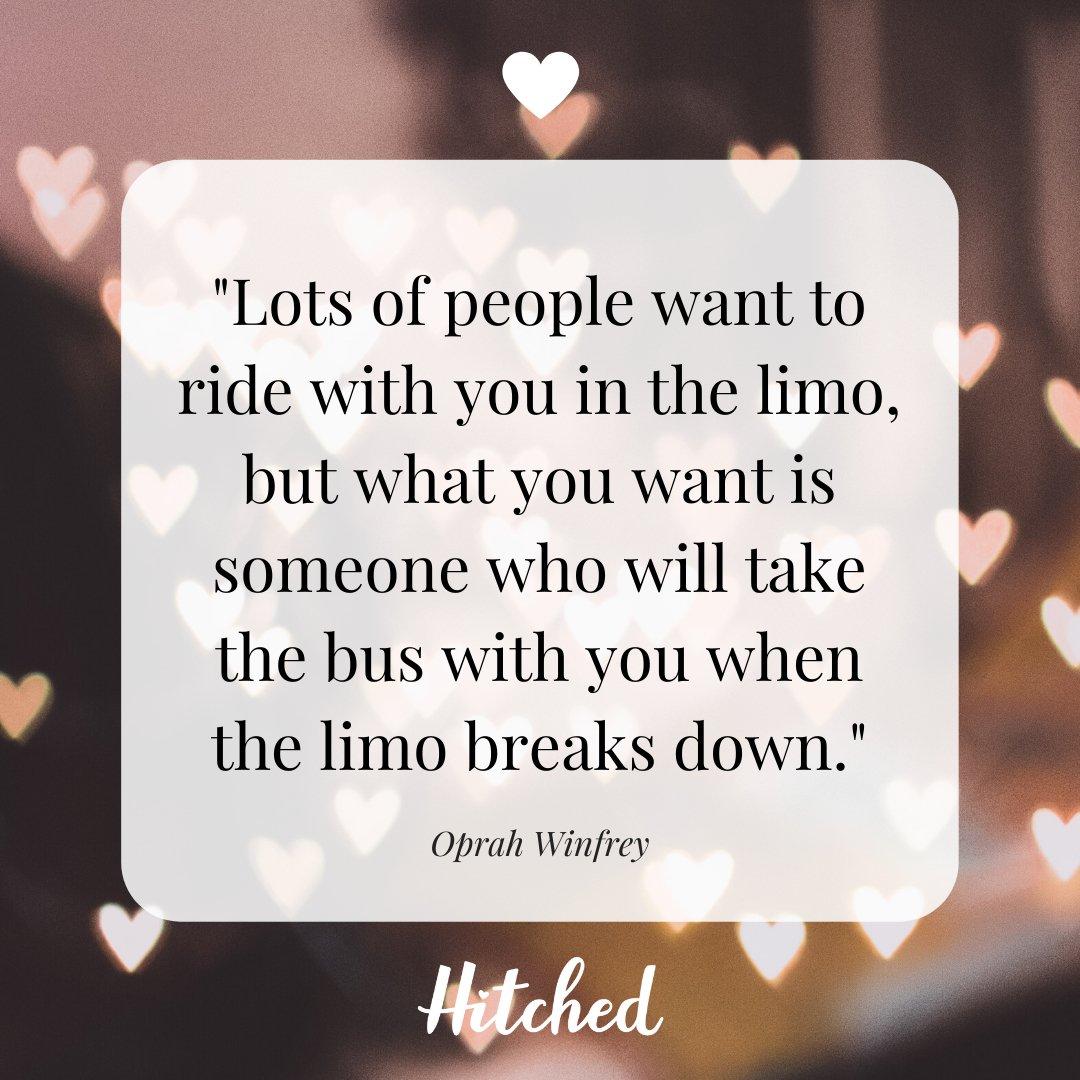 15. "Lots of people want to ride with you in the limo, but what you want is someone who will take the bus with you when the limo breaks down." – Oprah Winfrey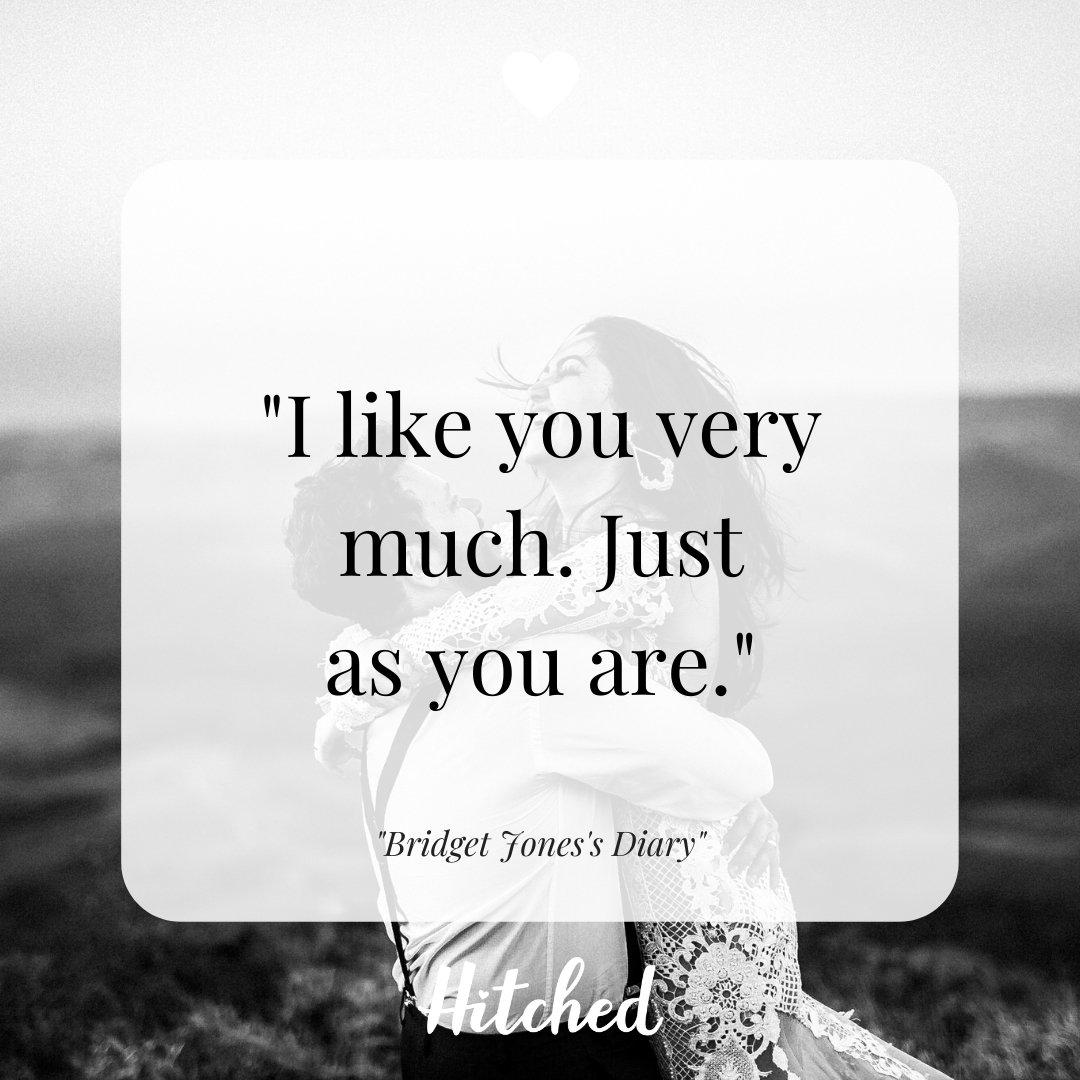 16. "I like you very much. Just as you are." –'Bridget Jones's Diary'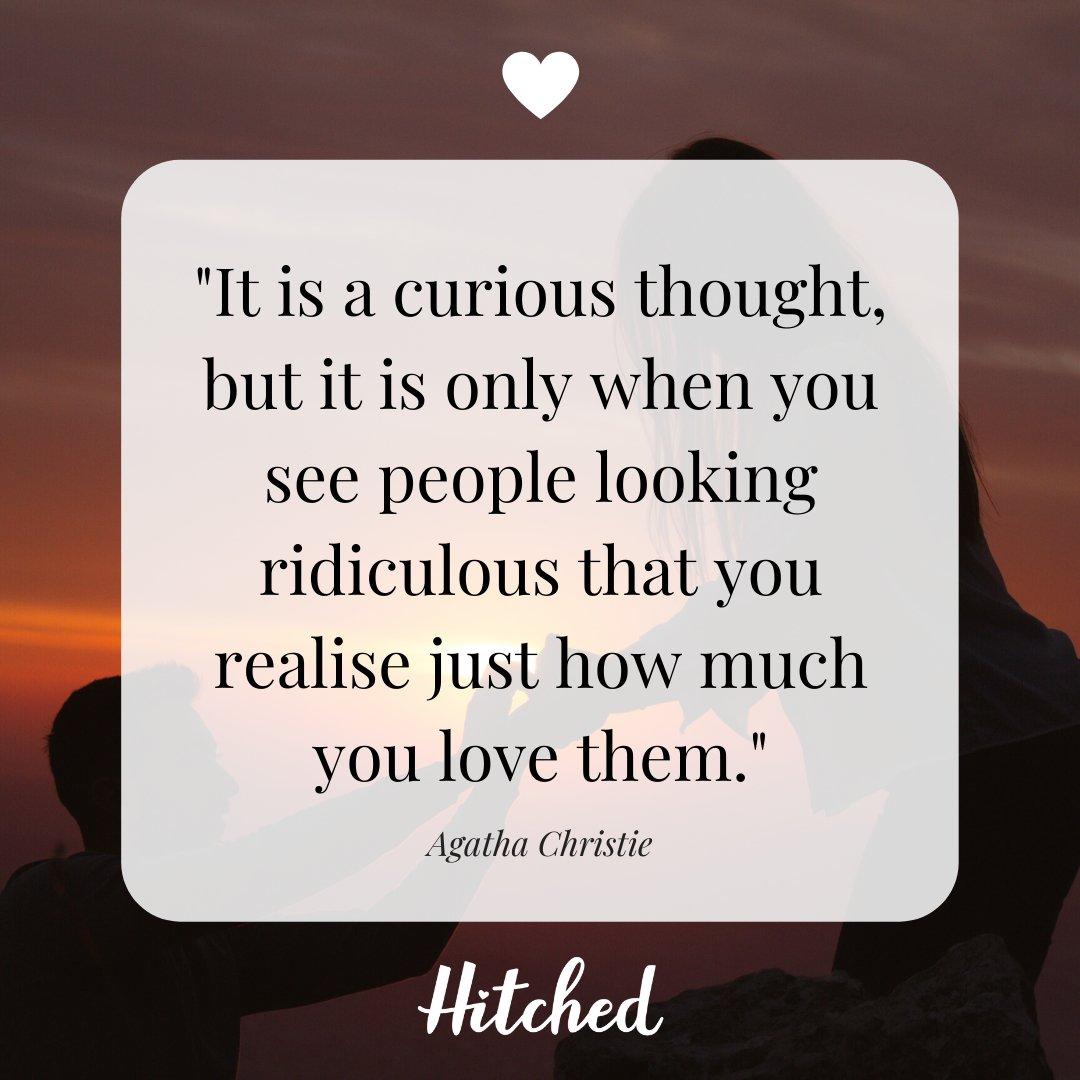 17. "It is a curious thought, but it is only when you see people looking ridiculous that you realise just how much you love them." – Agatha Christie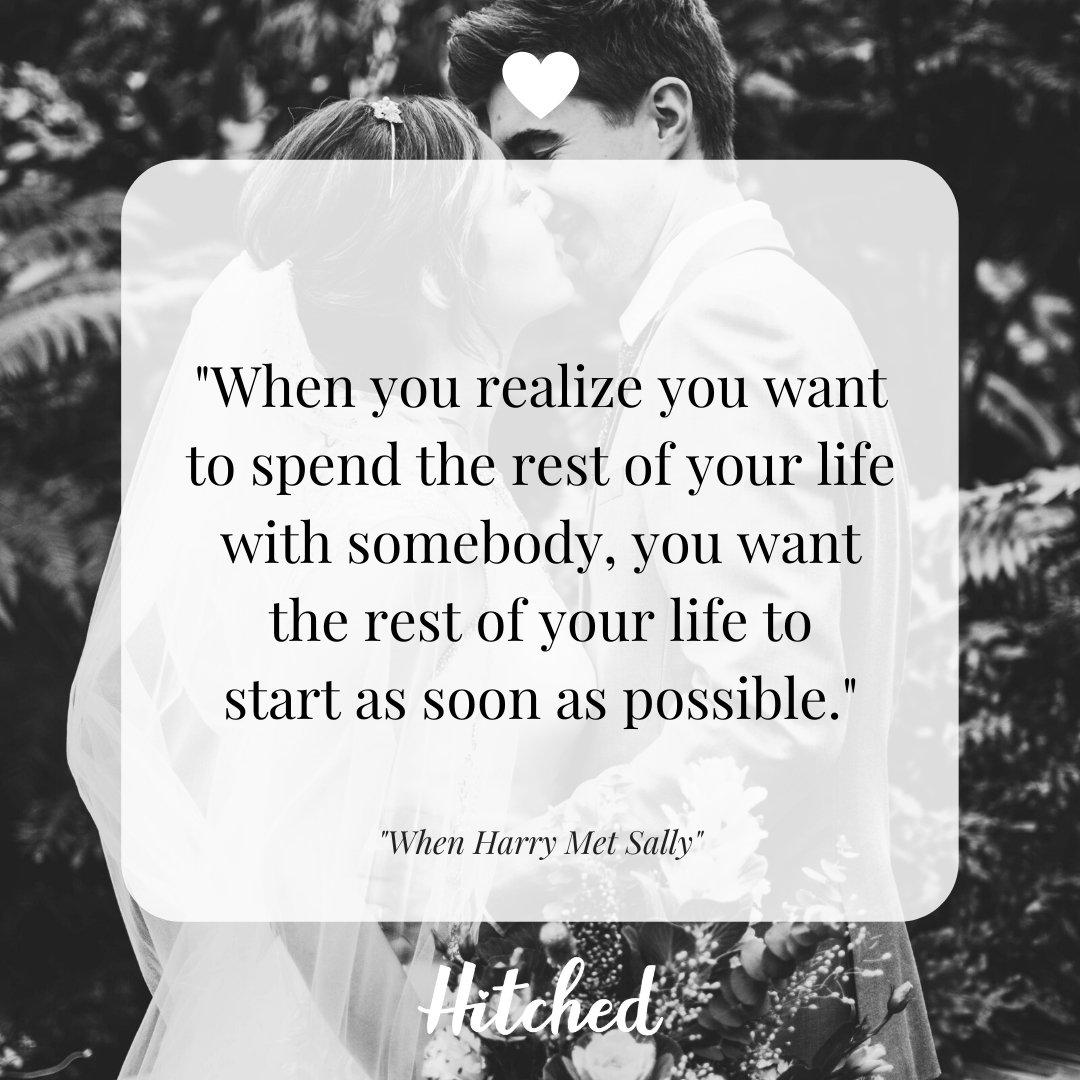 18. "When you realise you want to spend the rest of your life with somebody, you want the rest of your life to start as soon as possible." – 'When Harry Met Sally'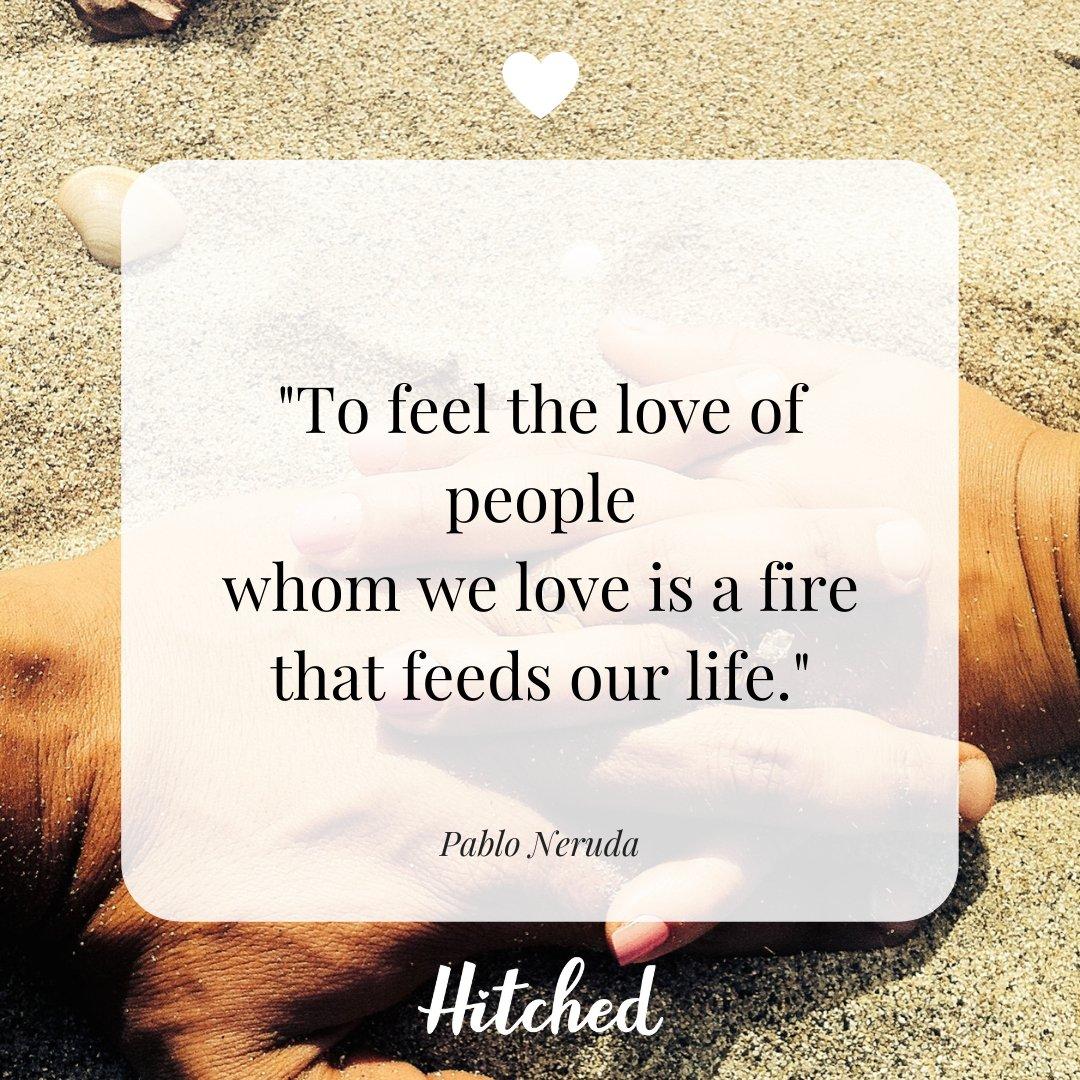 19. "To feel the love of people whom we love is a fire that feeds our life." – Pablo Neruda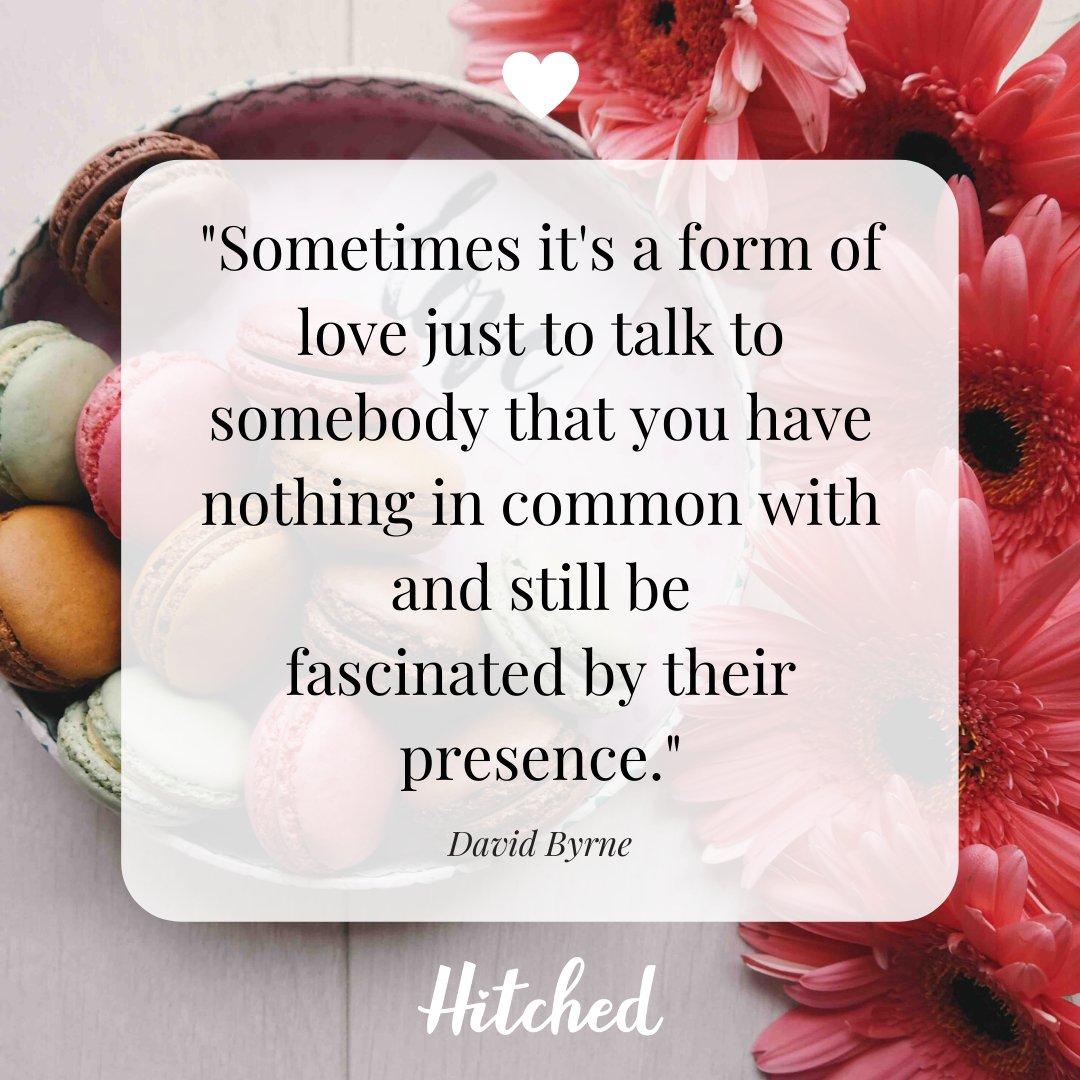 20. "Sometimes it's a form of love just to talk to somebody that you have nothing in common with and still be fascinated by their presence." – David Byrne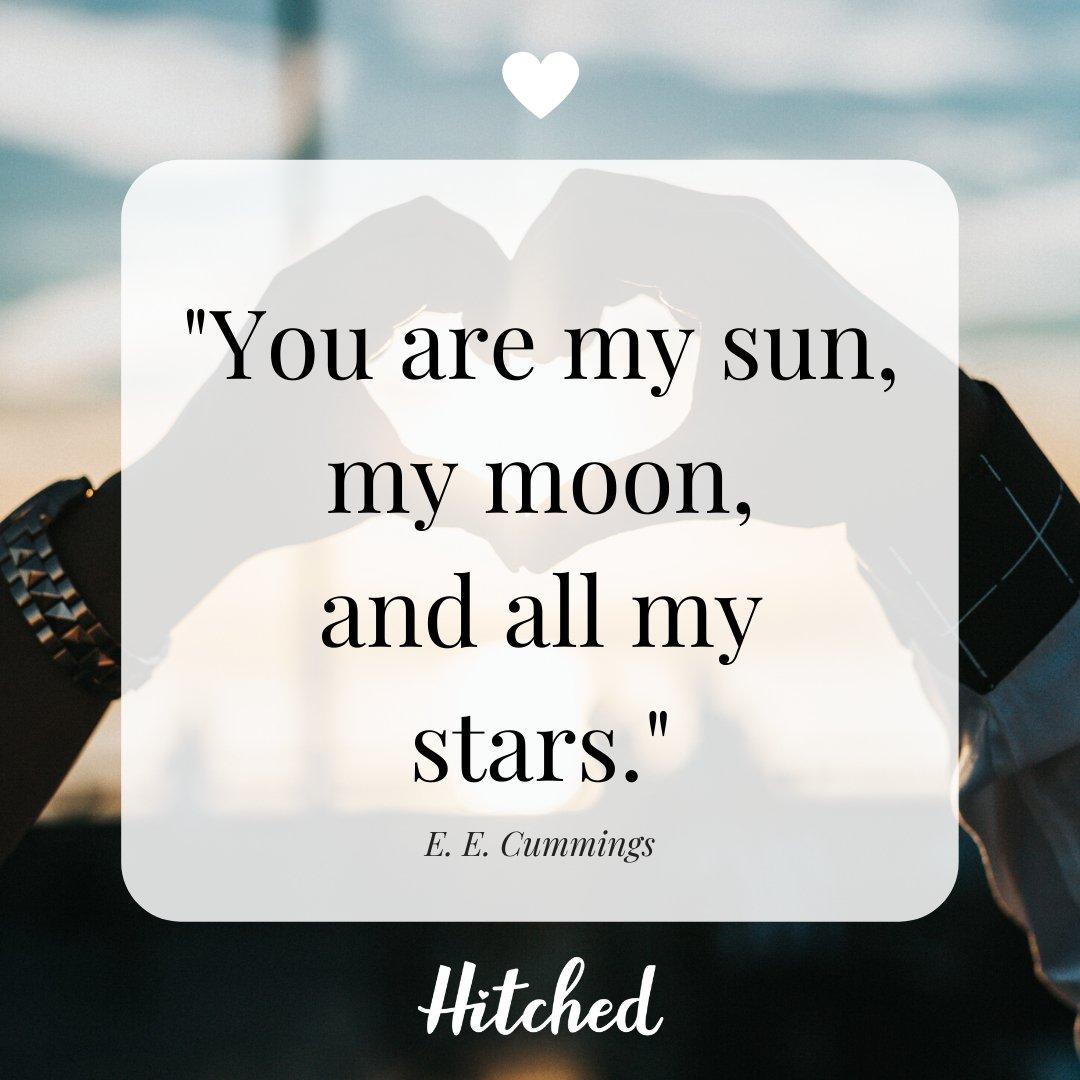 21. "You are my sun, my moon, and all my stars." – e.e. cummings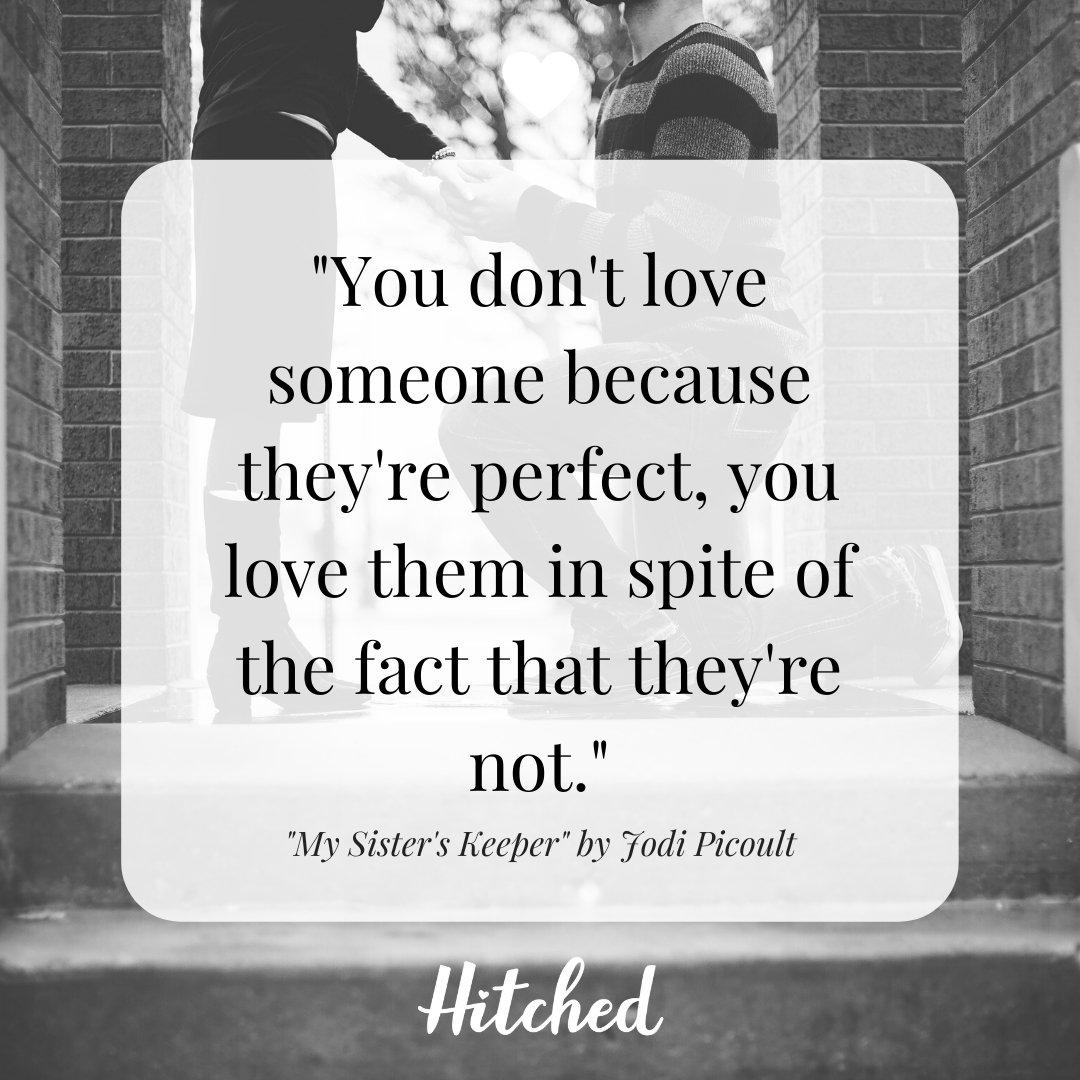 22. "You don't love someone because they're perfect, you love them in spite of the fact that they're not." –  Jodi Picoult, 'My Sister's Keeper'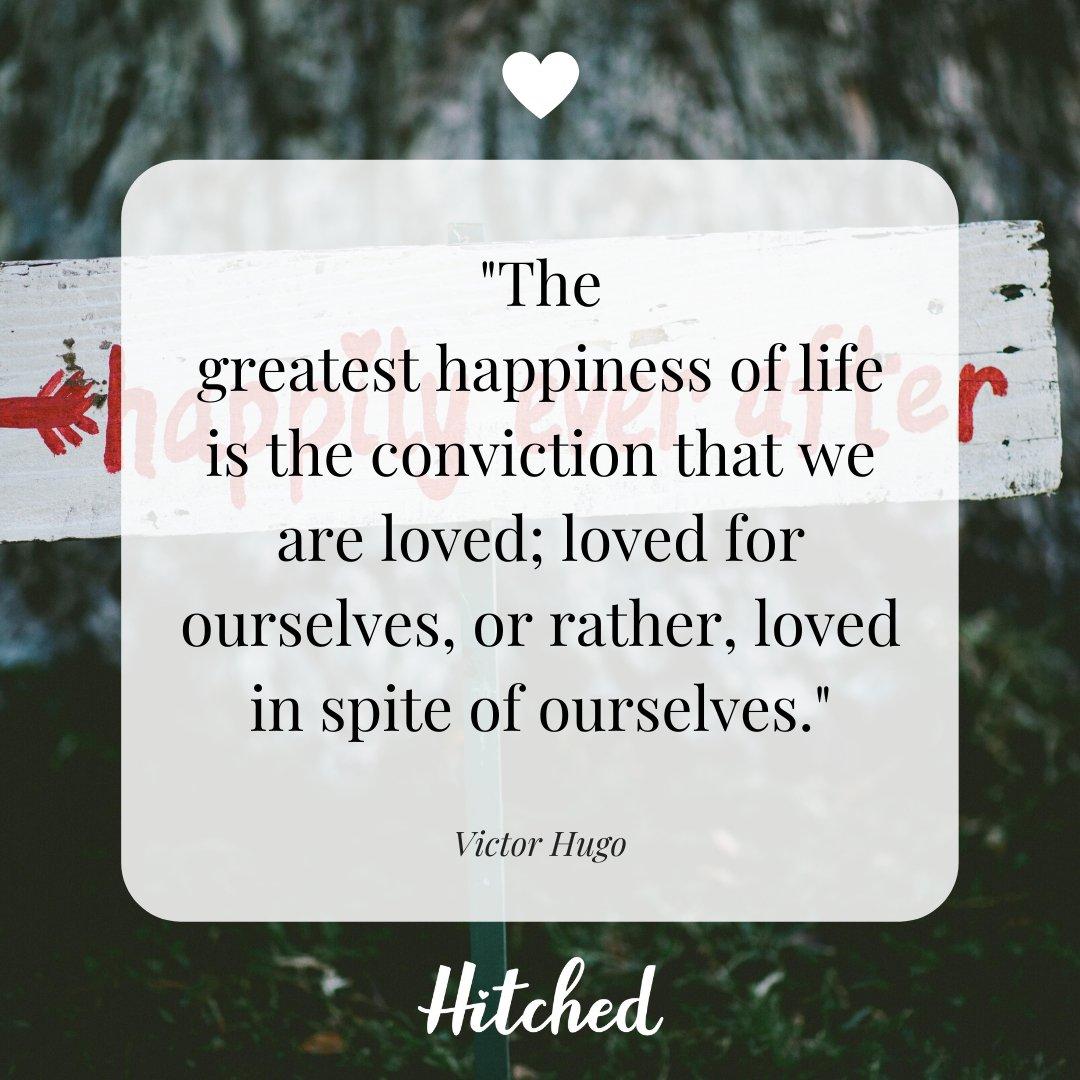 23. "The greatest happiness of life is the conviction that we are loved; loved for ourselves, or rather, loved in spite of ourselves." – Victor Hugo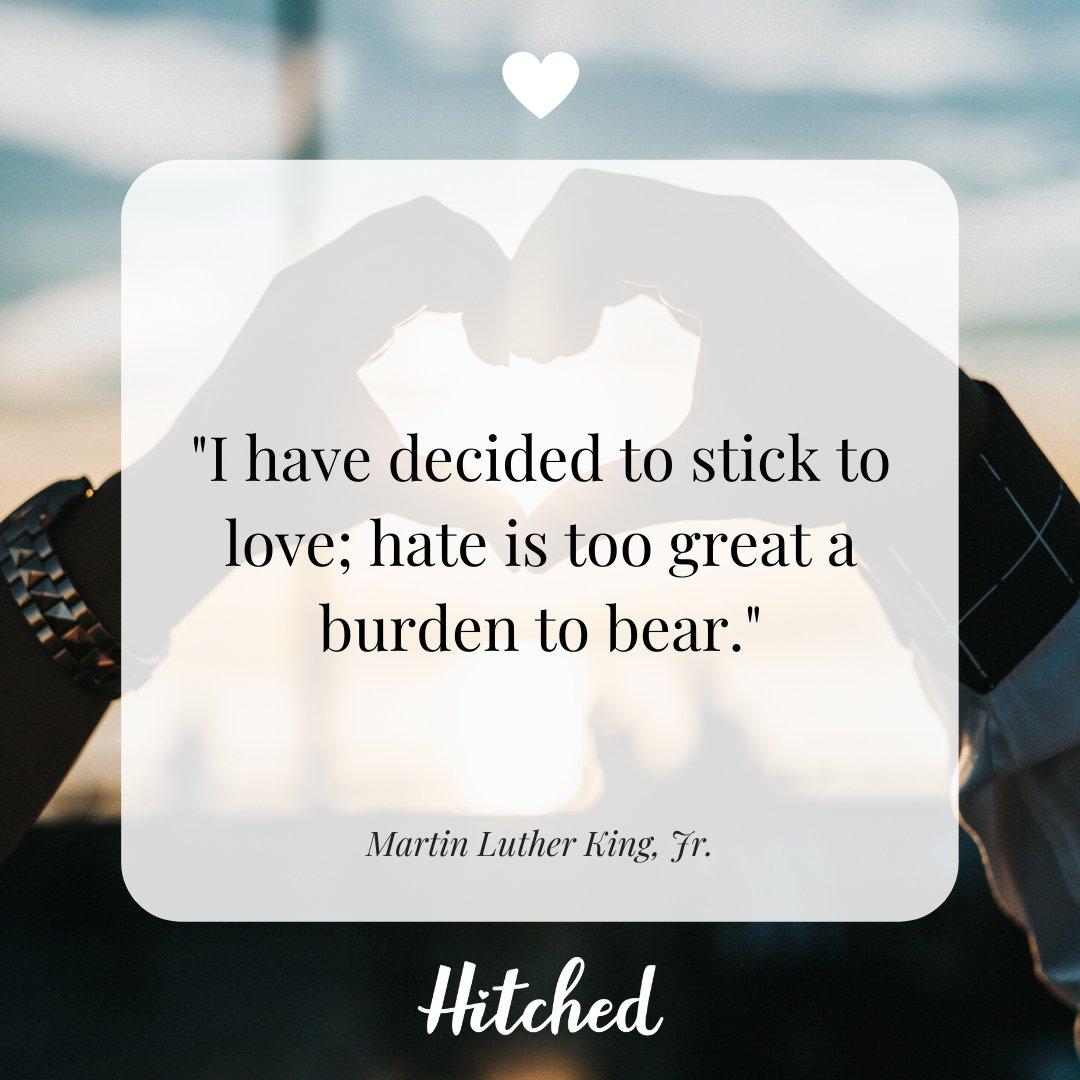 24. "I have decided to stick to love; hate is too great a burden to bear." – Martin Luther King, Jr.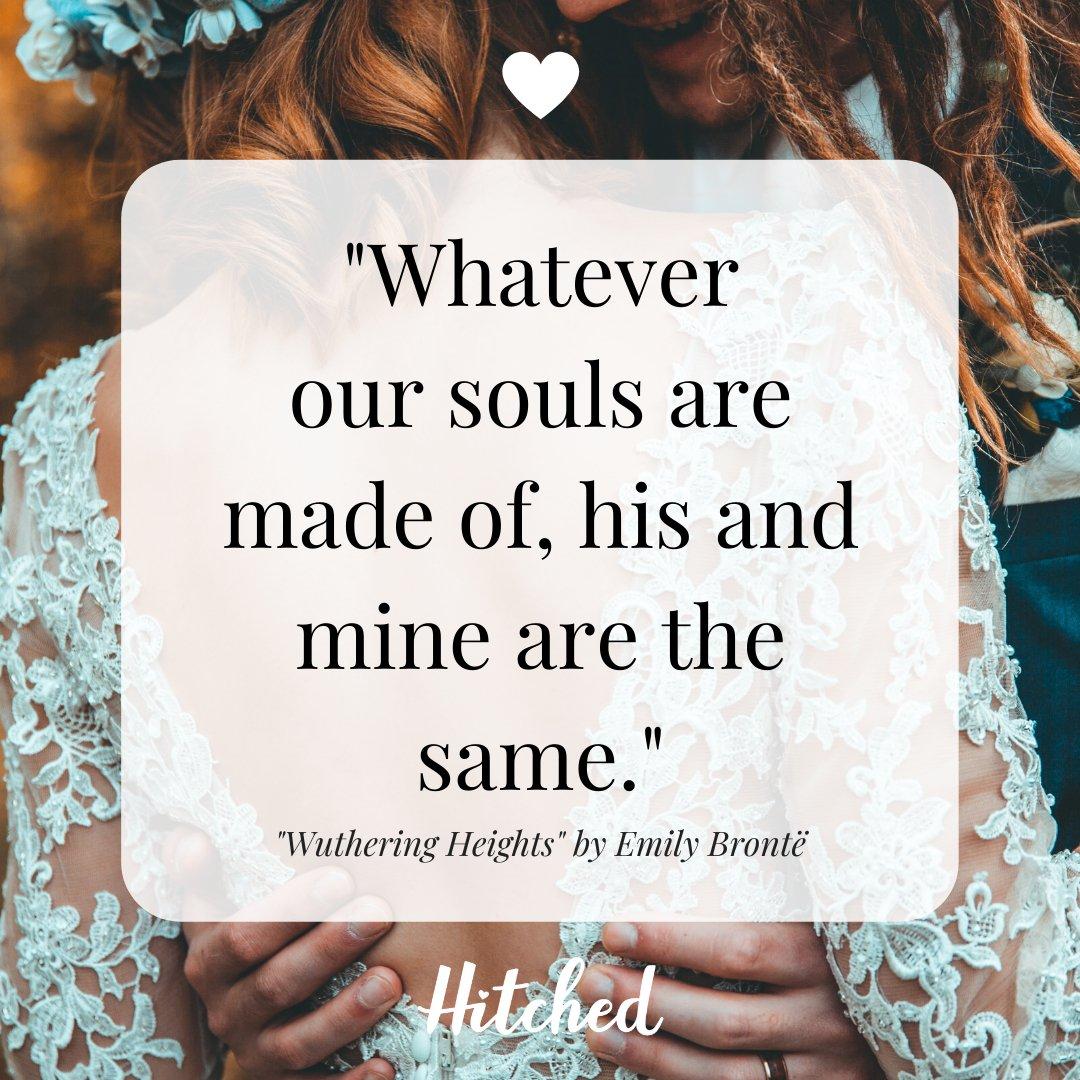 25. "Whatever our souls are made of, his and mine are the same." – Emily Brontë, 'Wuthering Heights'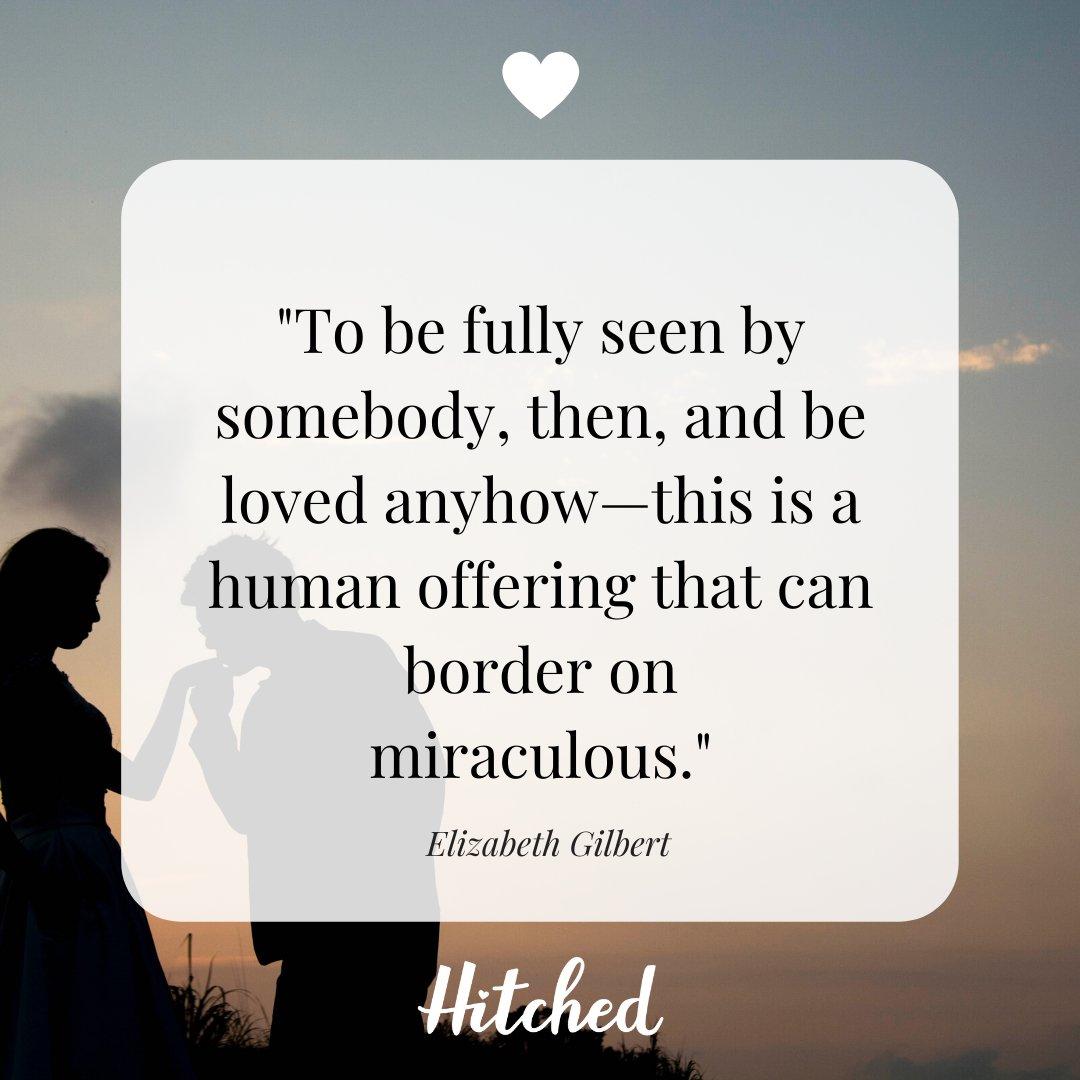 26. "To be fully seen by somebody, then, and be loved anyhow—this is a human offering that can border on miraculous." – Elizabeth Gilbert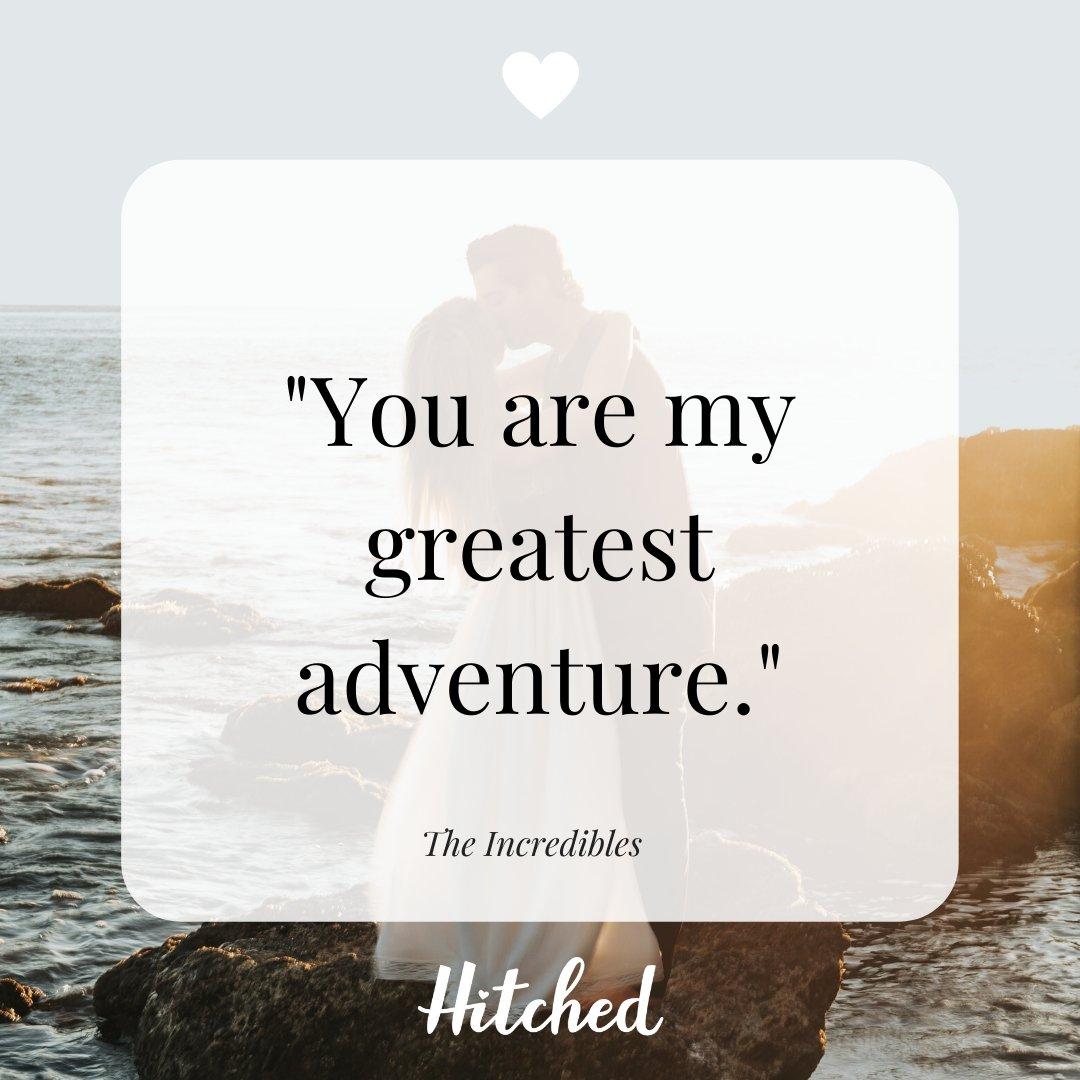 27. "You are my greatest adventure." – The Incredibles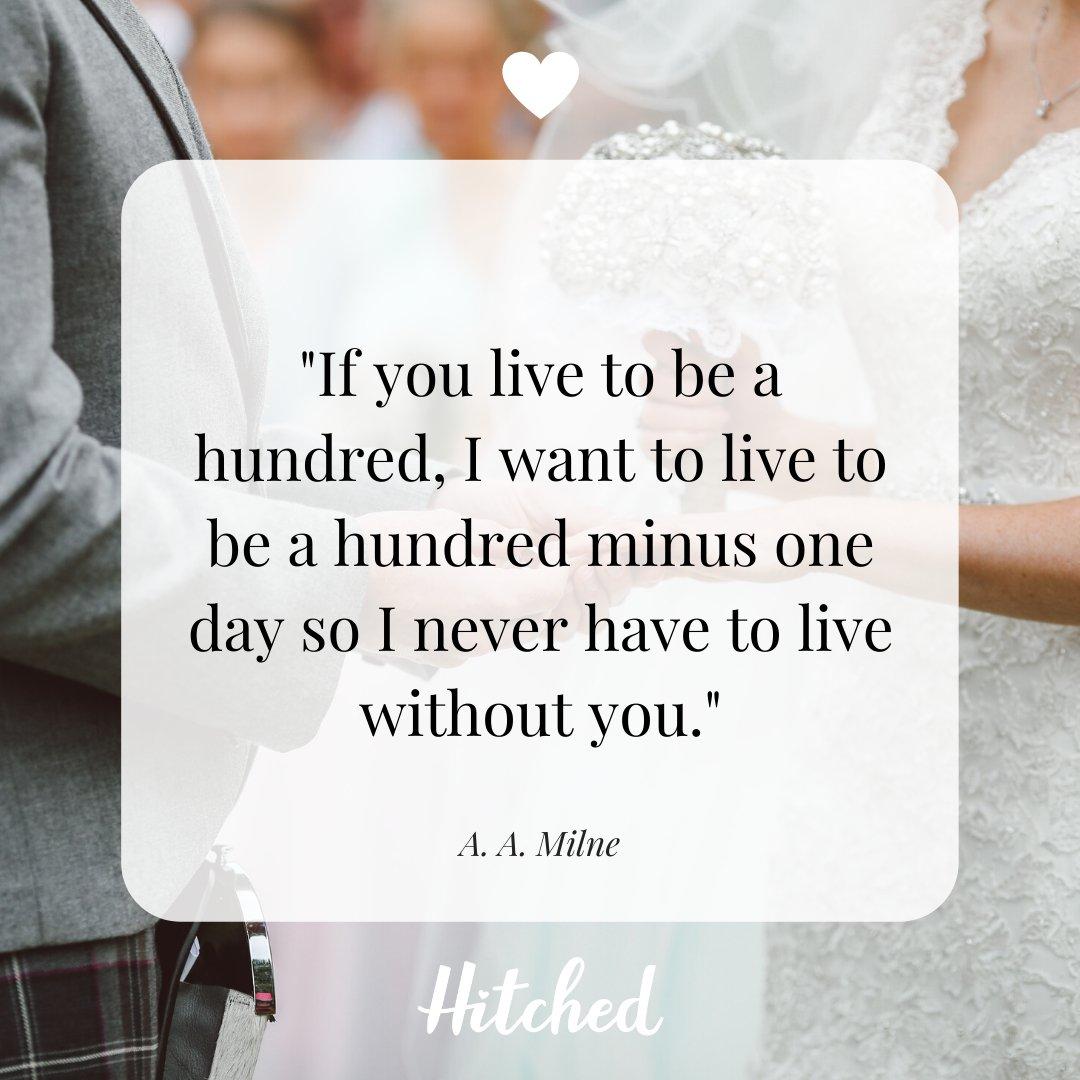 28. "If you live to be a hundred, I want to live to be a hundred minus one day so I never have to live without you." – A.A. Milne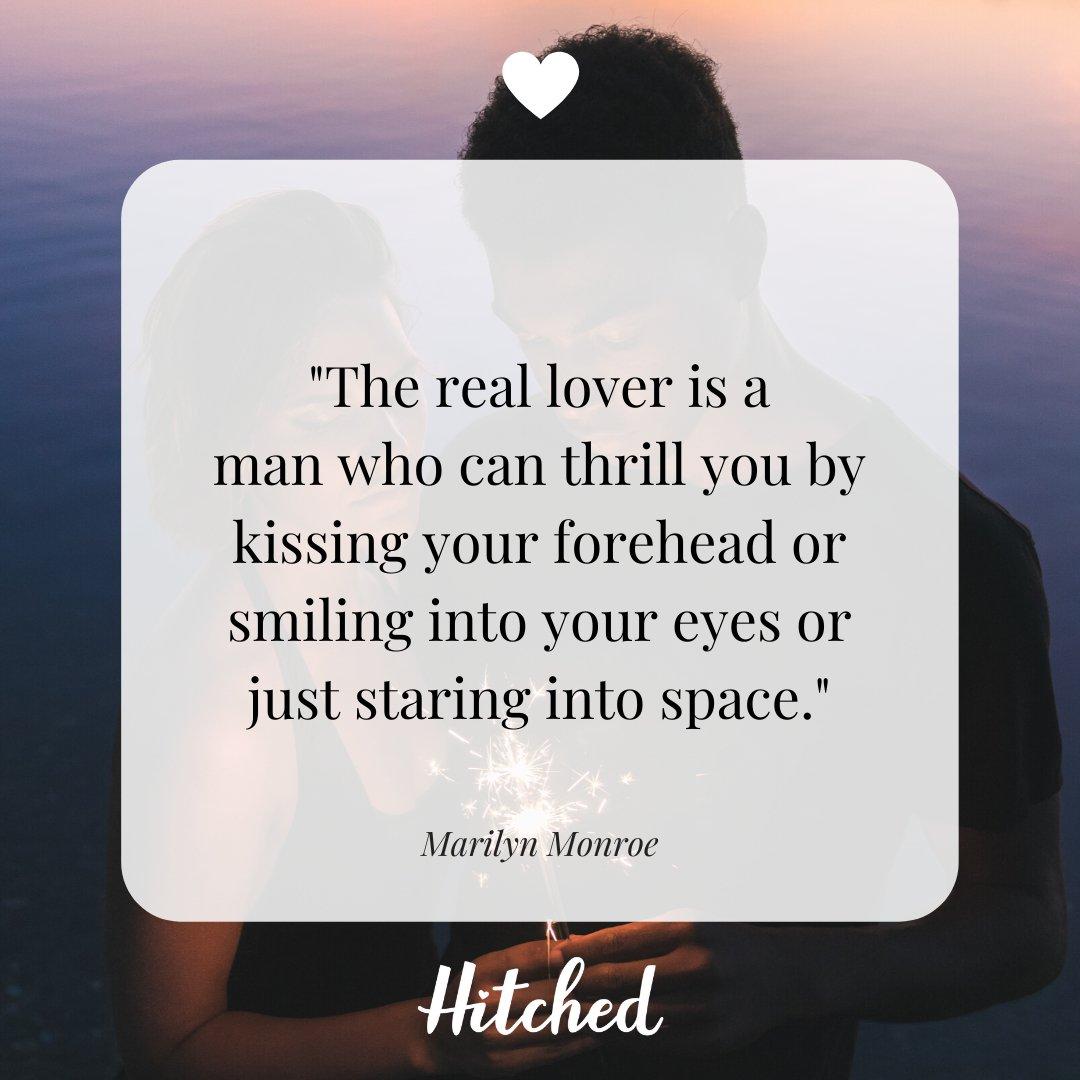 29. "The real lover is a man who can thrill you by kissing your forehead or smiling into your eyes or just staring into space."- Marilyn Monroe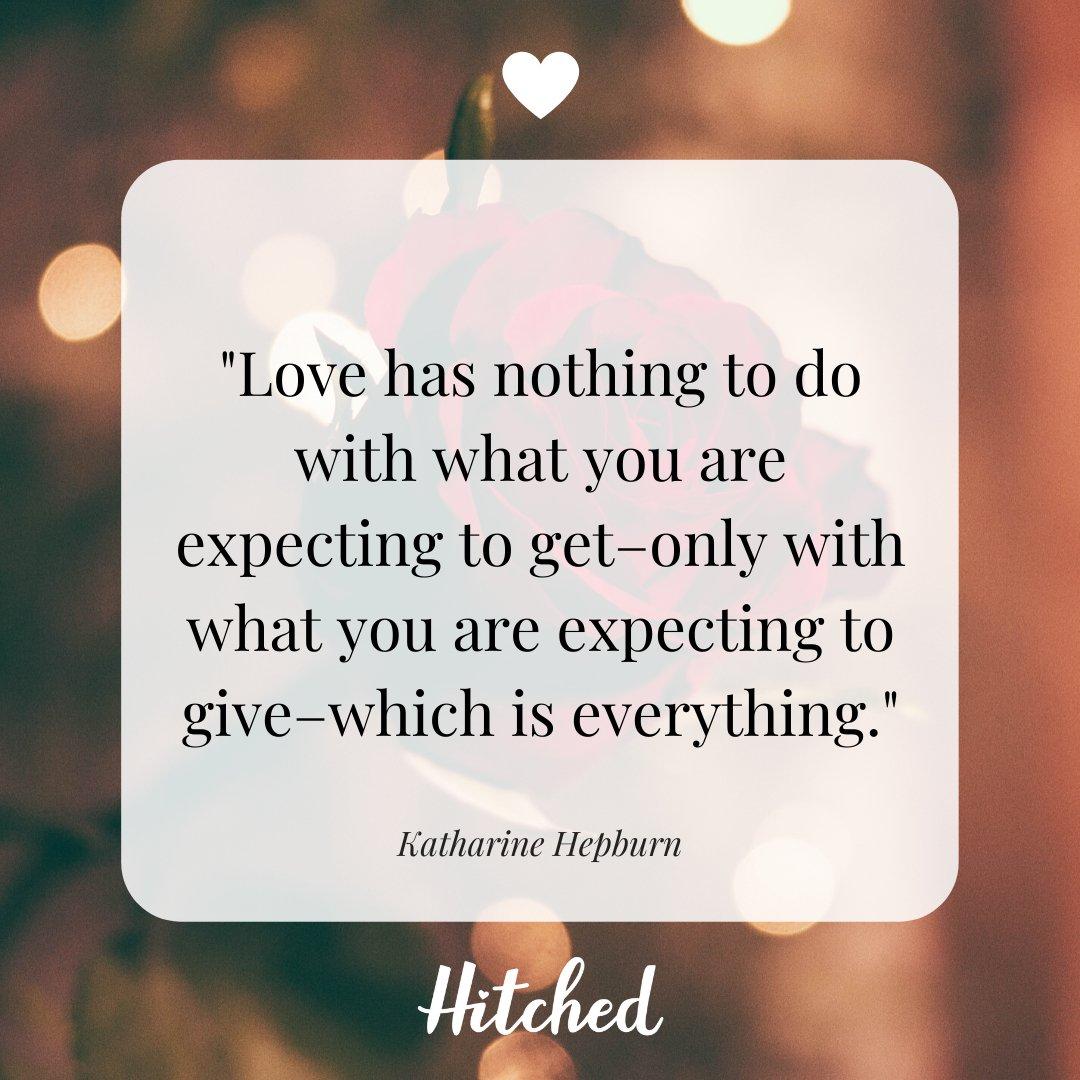 30. "Love has nothing to do with what you are expecting to get–only with what you are expecting to give–which is everything." – Katharine Hepburn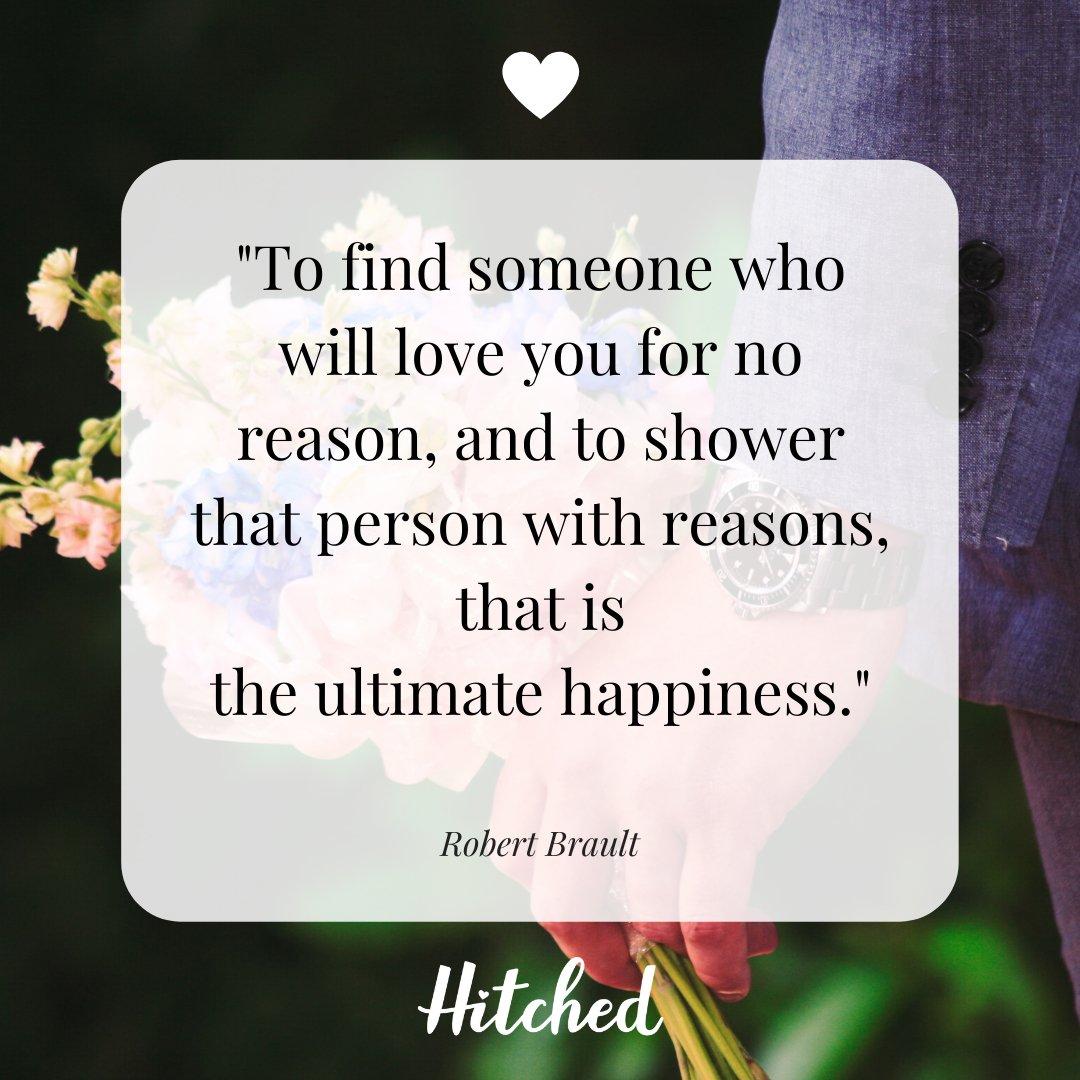 31. "To find someone who will love you for no reason, and to shower that person with reasons, that is the ultimate happiness." – Robert Brault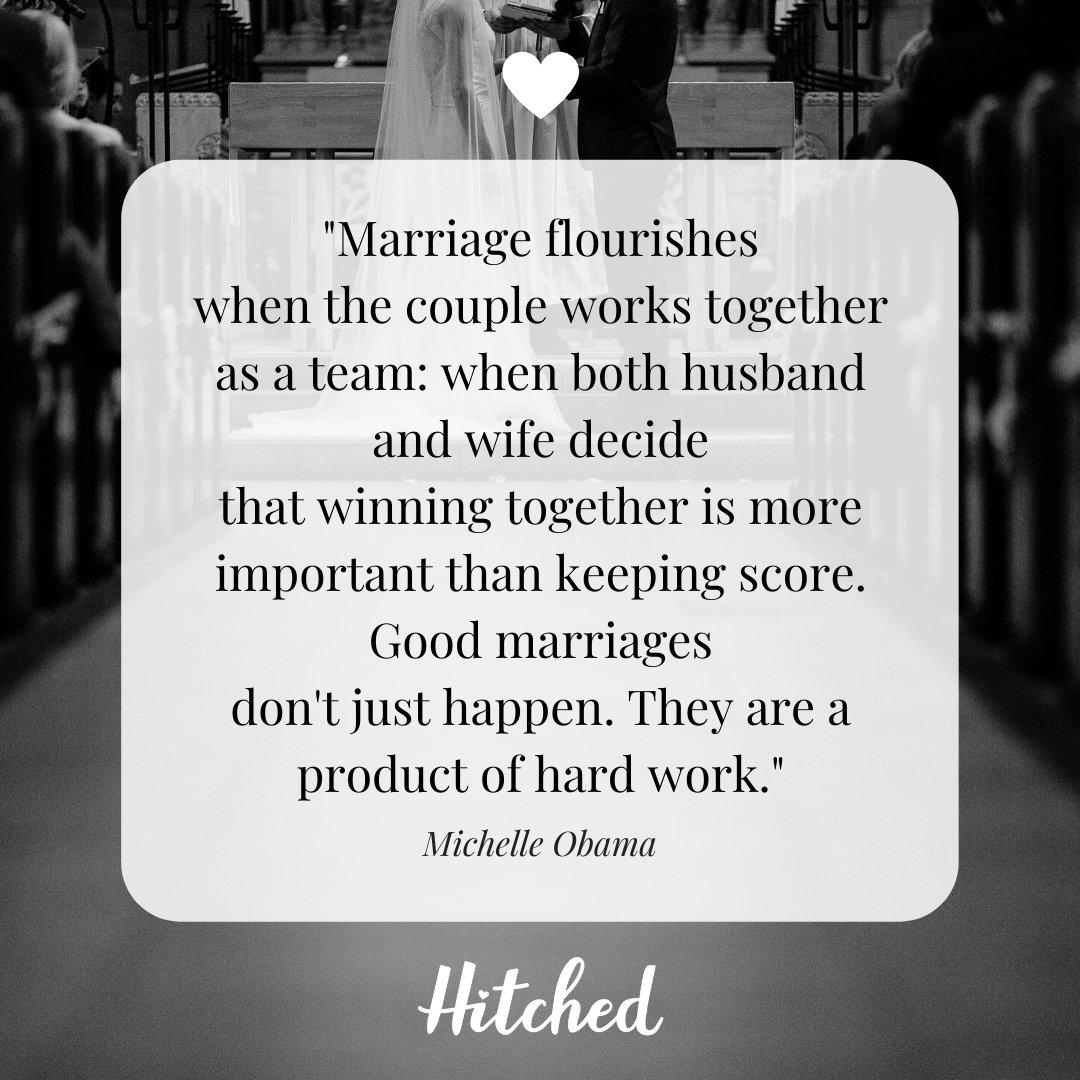 32. "Marriage flourishes when the couple works together as a team: when both husband and wife decide that winning together is more important than keeping score. Good marriages don't just happen. They are a product of hard work." – Michelle Obama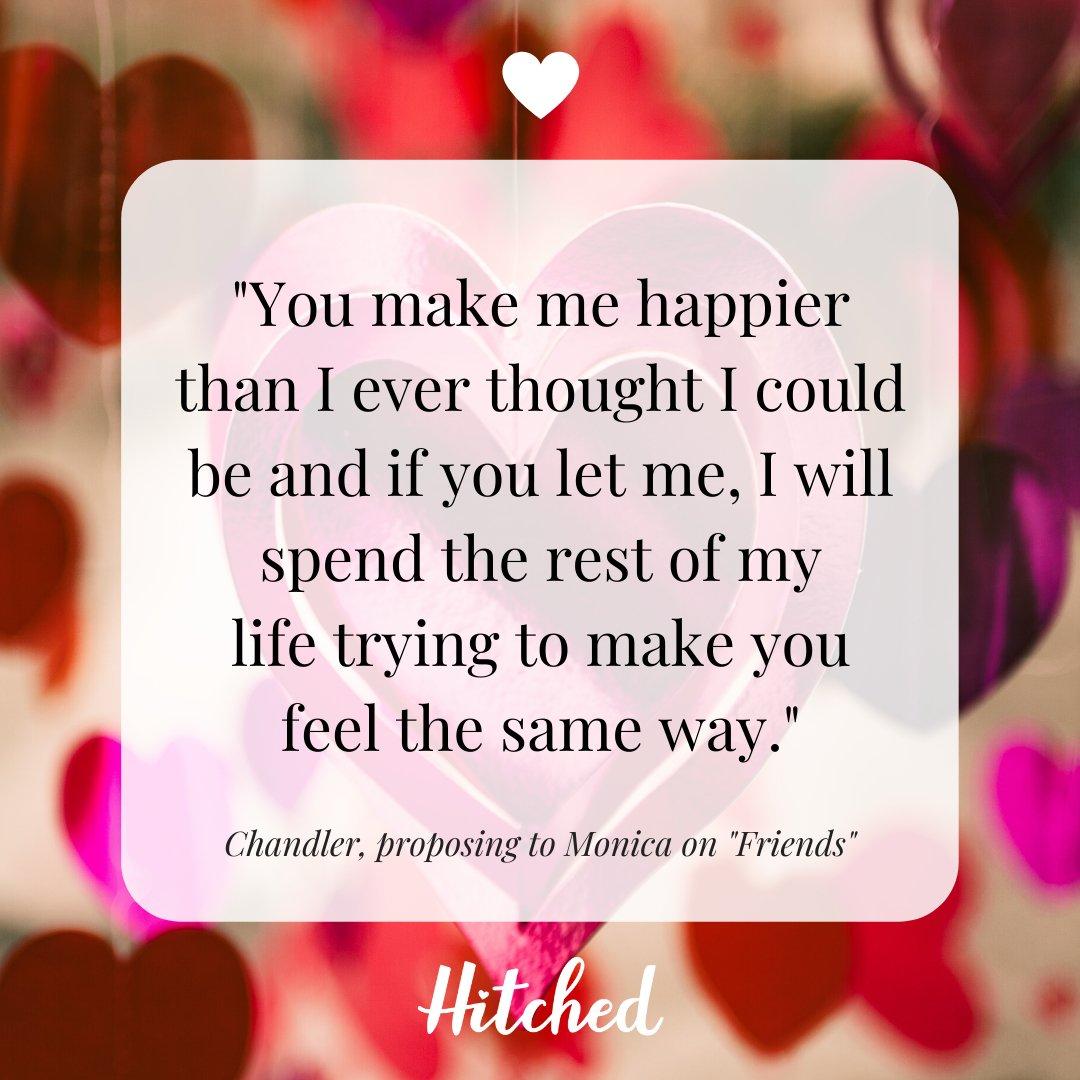 33. "You make me happier than I ever thought I could be and, if you let me, I will spend the rest of my life trying to make you feel the same way." – Chandler, proposing to Monica on 'Friends'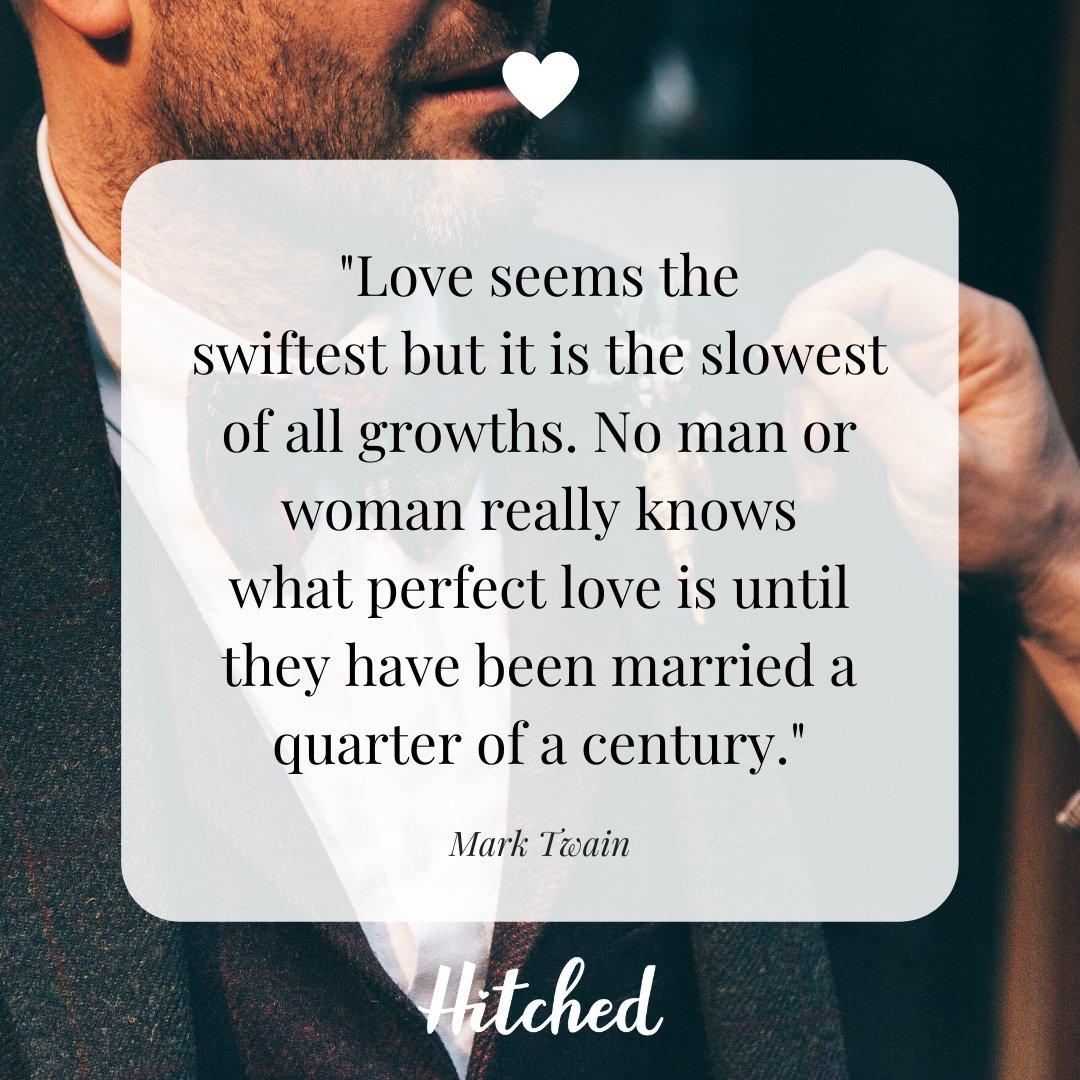 34. "Love seems the swiftest but it is the slowest of all growths. No man or woman really knows what perfect love is until they have been married a quarter of a century." – Mark Twain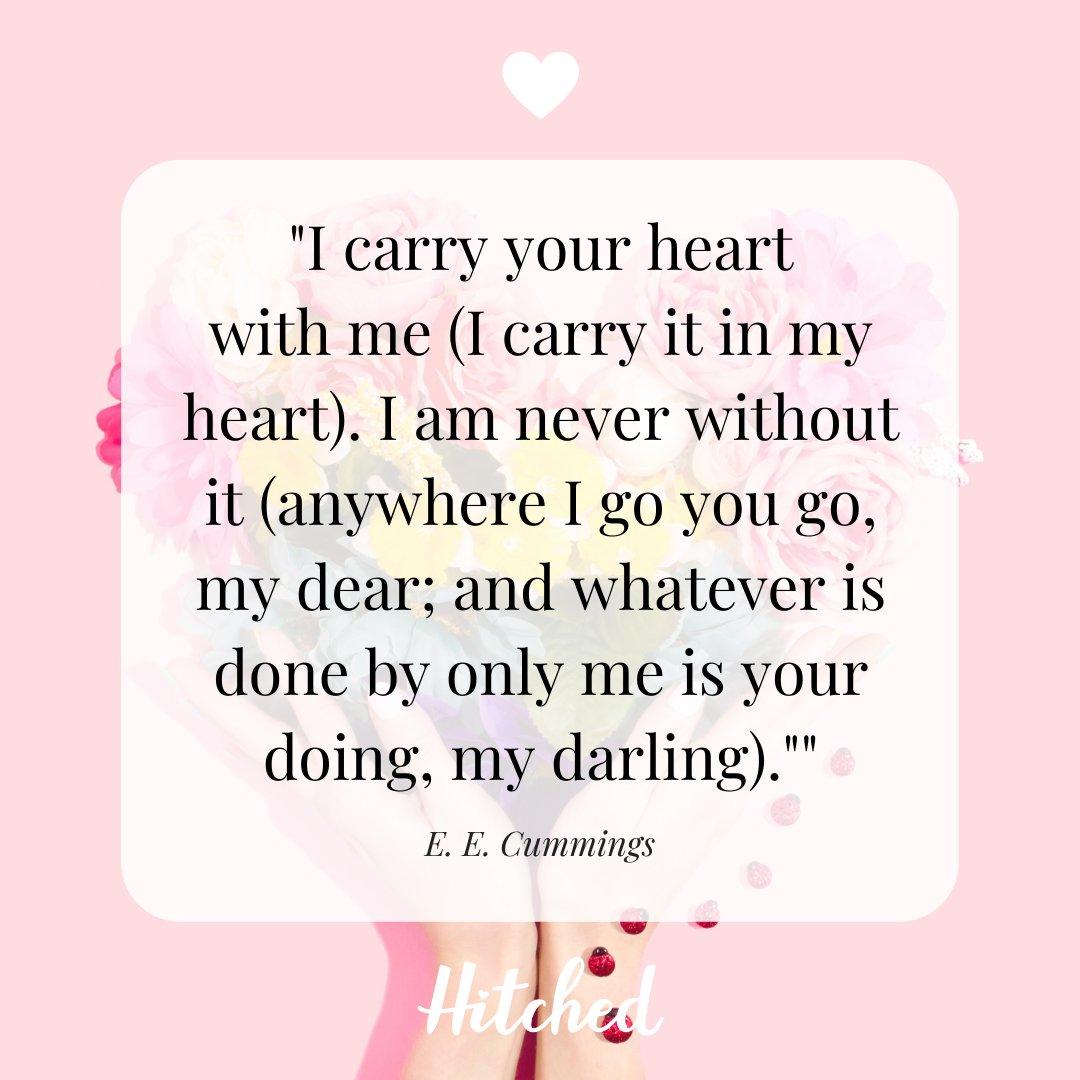 35. "I carry your heart with me (I carry it in my heart). I am never without it (anywhere I go you go, my dear; and whatever is done by only me is your doing, my darling)."- e.e. cummings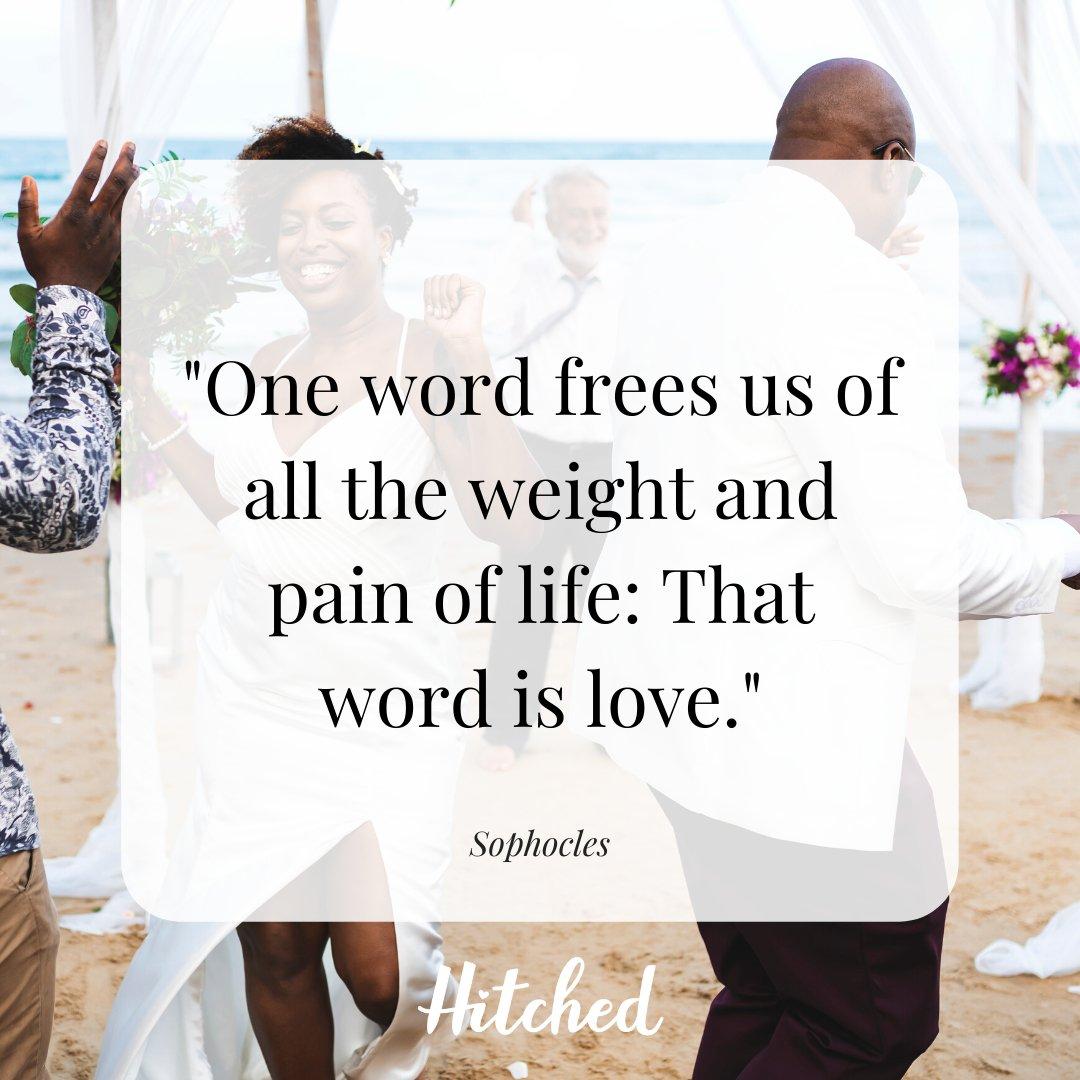 36. "One word frees us of all the weight and pain of life: that word is love."- Sophocles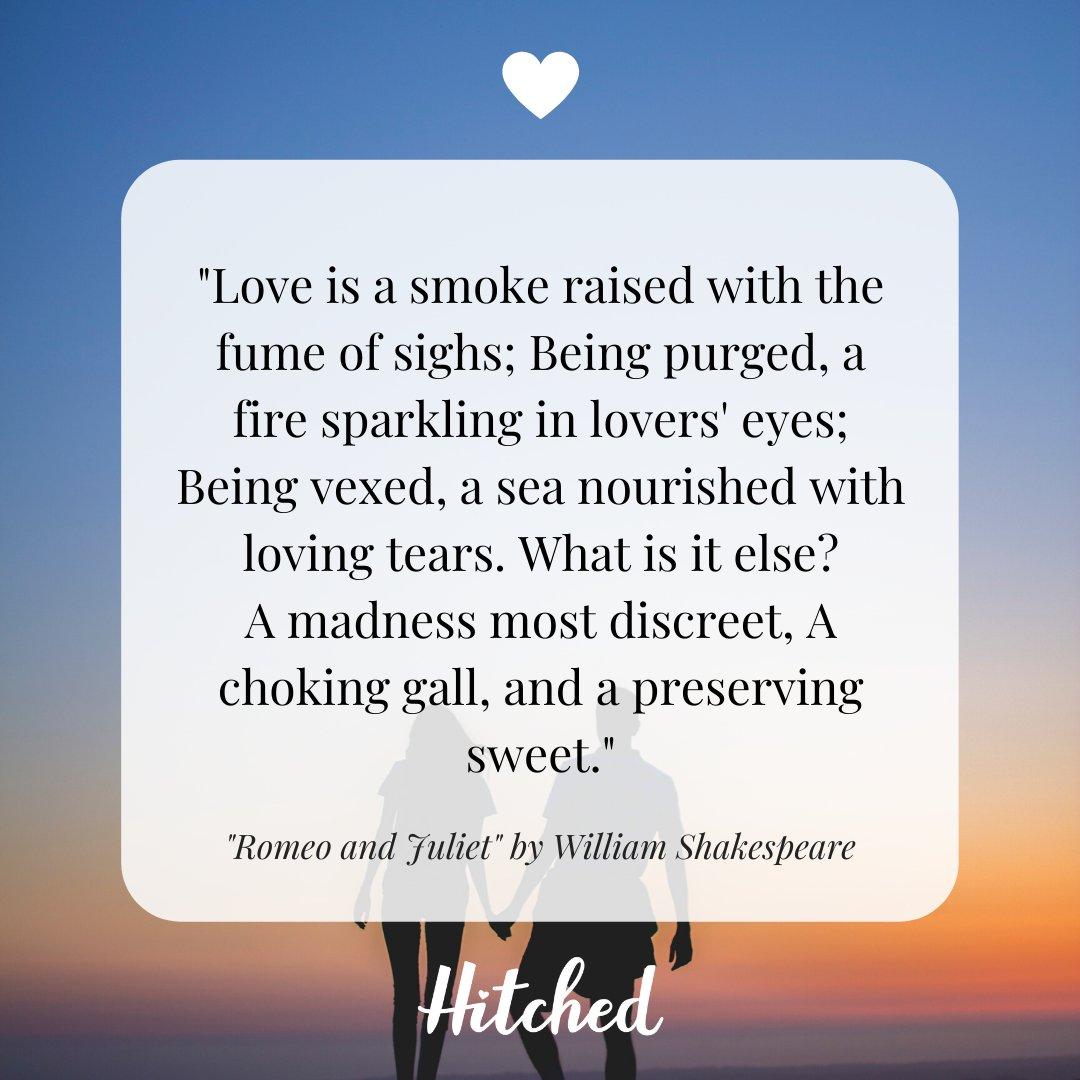 37. "Love is a smoke raised with the fume of sighs; Being purged, a fire sparkling in lovers' eyes; Being vexed, a sea nourished with loving tears. What is it else? A madness most discreet, A choking gall, and a preserving sweet." – William Shakespeare, 'Romeo and Juliet'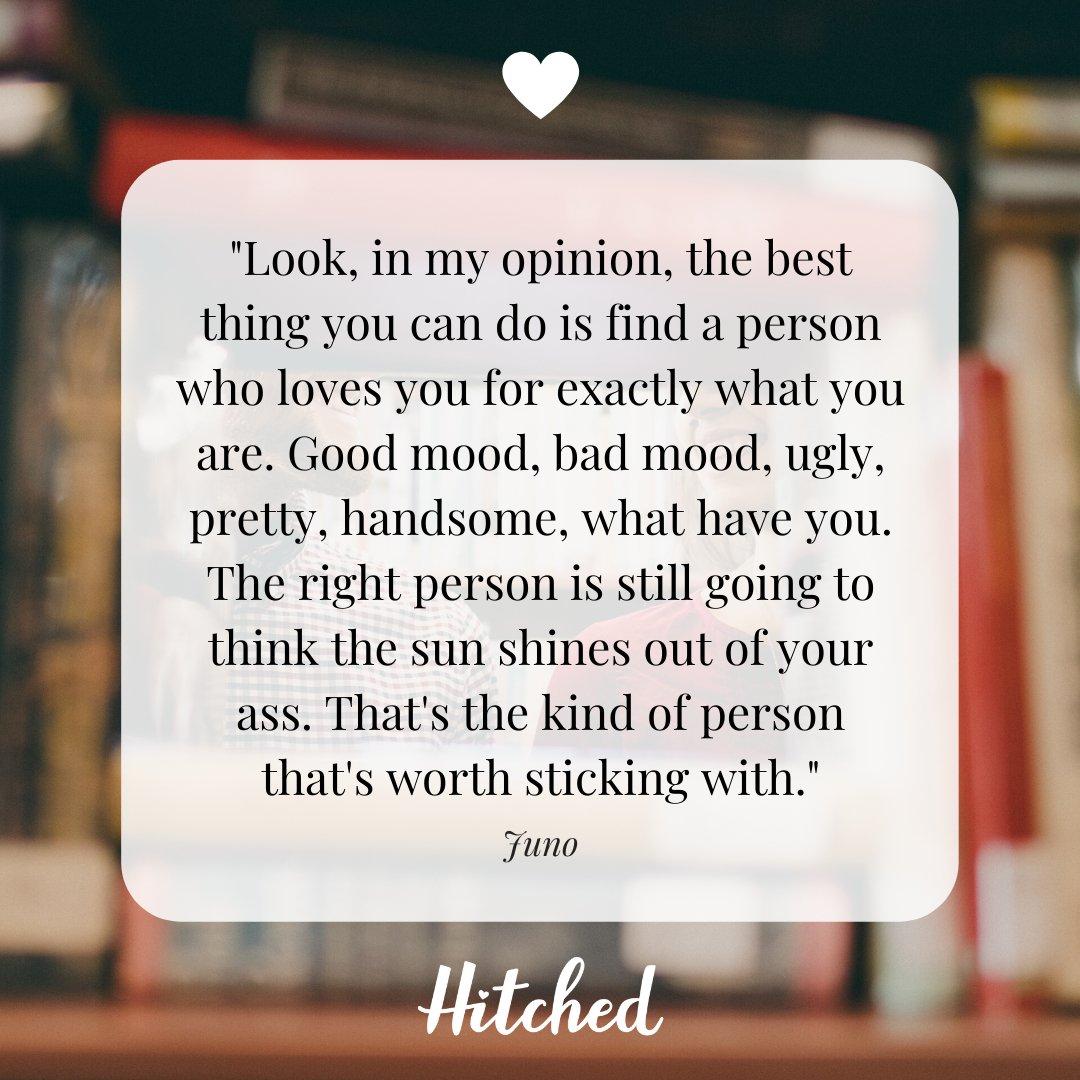 38. "Look, in my opinion, the best thing you can do is find a person who loves you for exactly what you are. Good mood, bad mood, ugly, pretty, handsome, what have you. The right person is still going to think the sun shines out of your ass. That's the kind of person that's worth sticking with." – Juno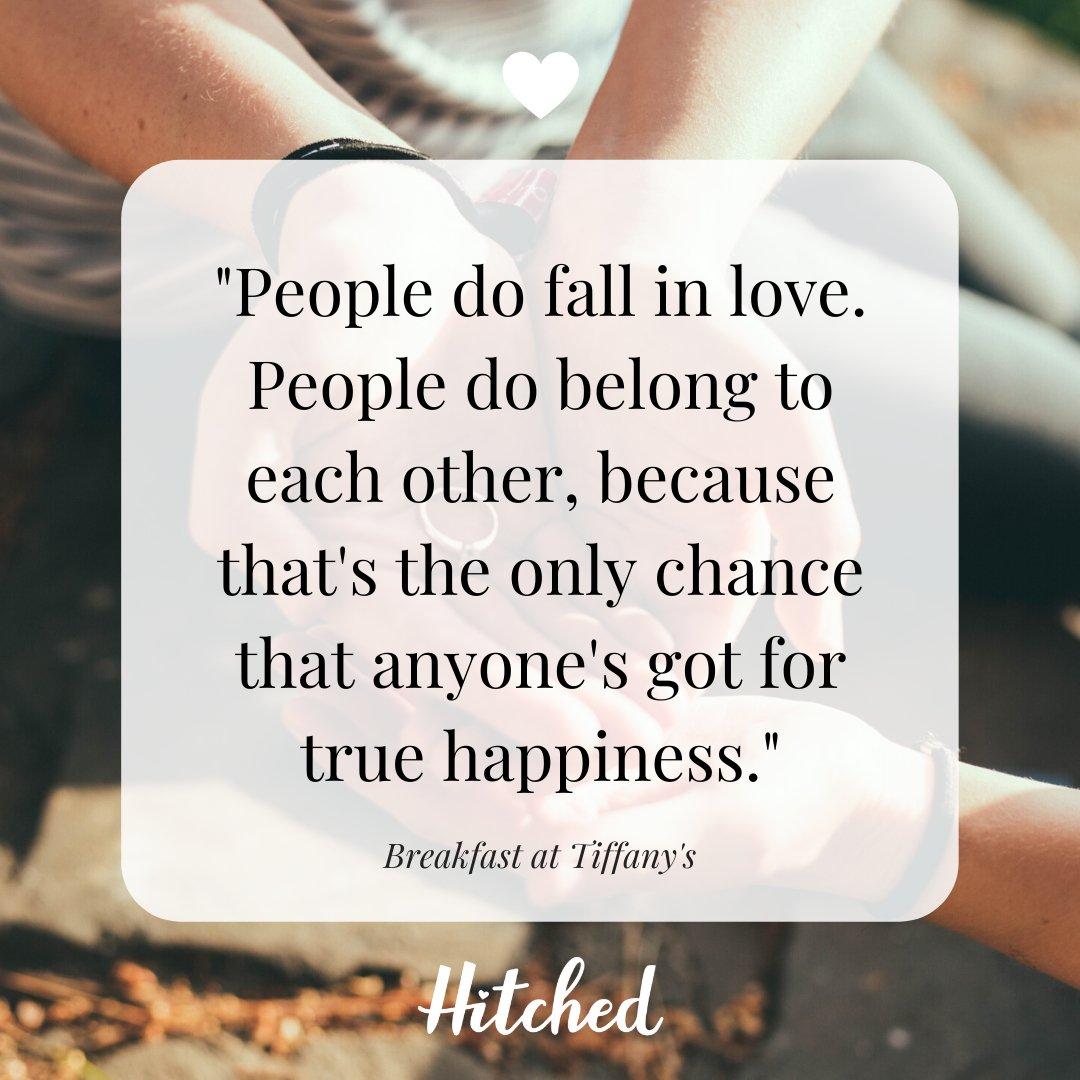 39. "People do fall in love. People do belong to each other, because that's the only chance that anyone's got for true happiness." – Breakfast at Tiffany's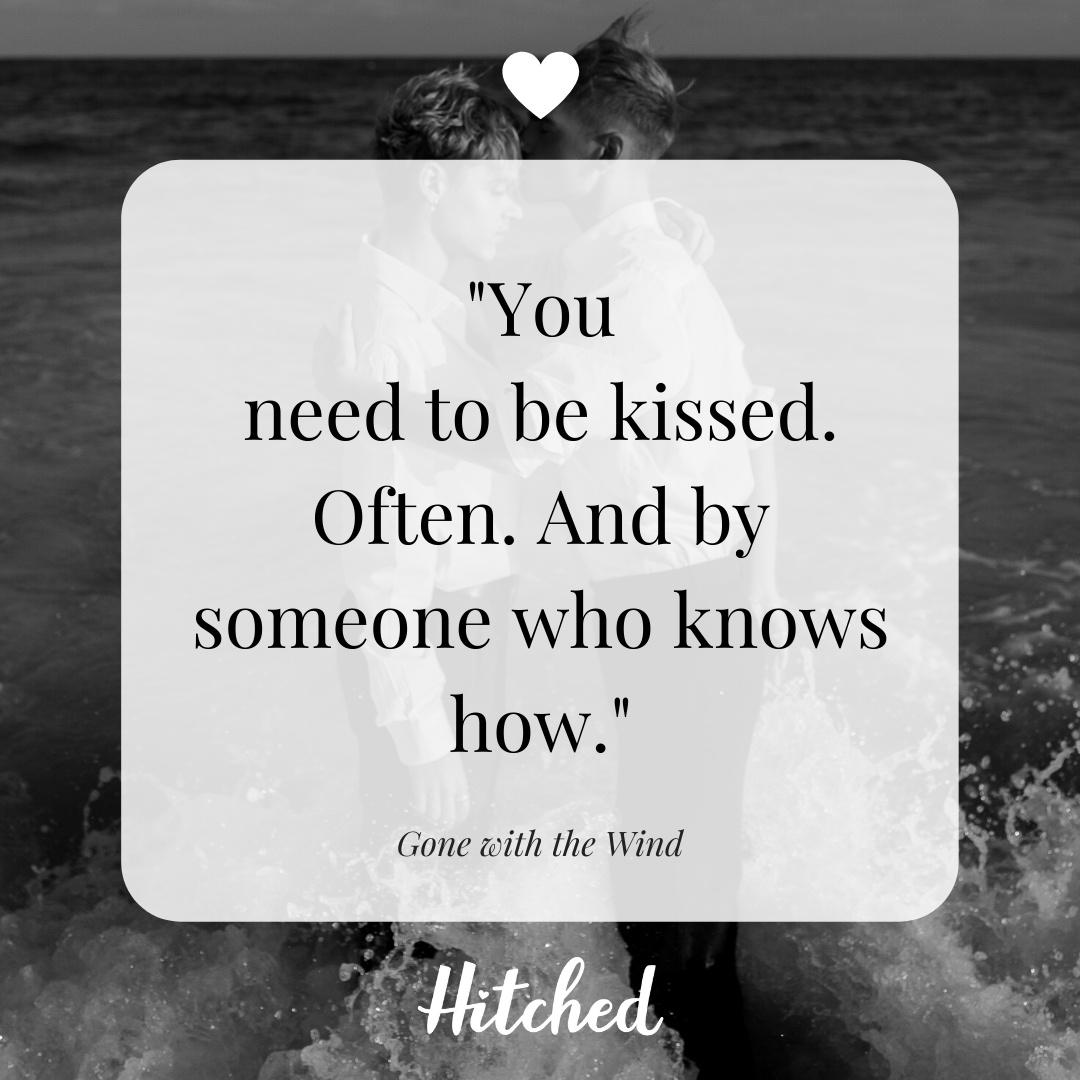 40. "You need to be kissed. Often. And by someone who knows how." – Gone with the Wind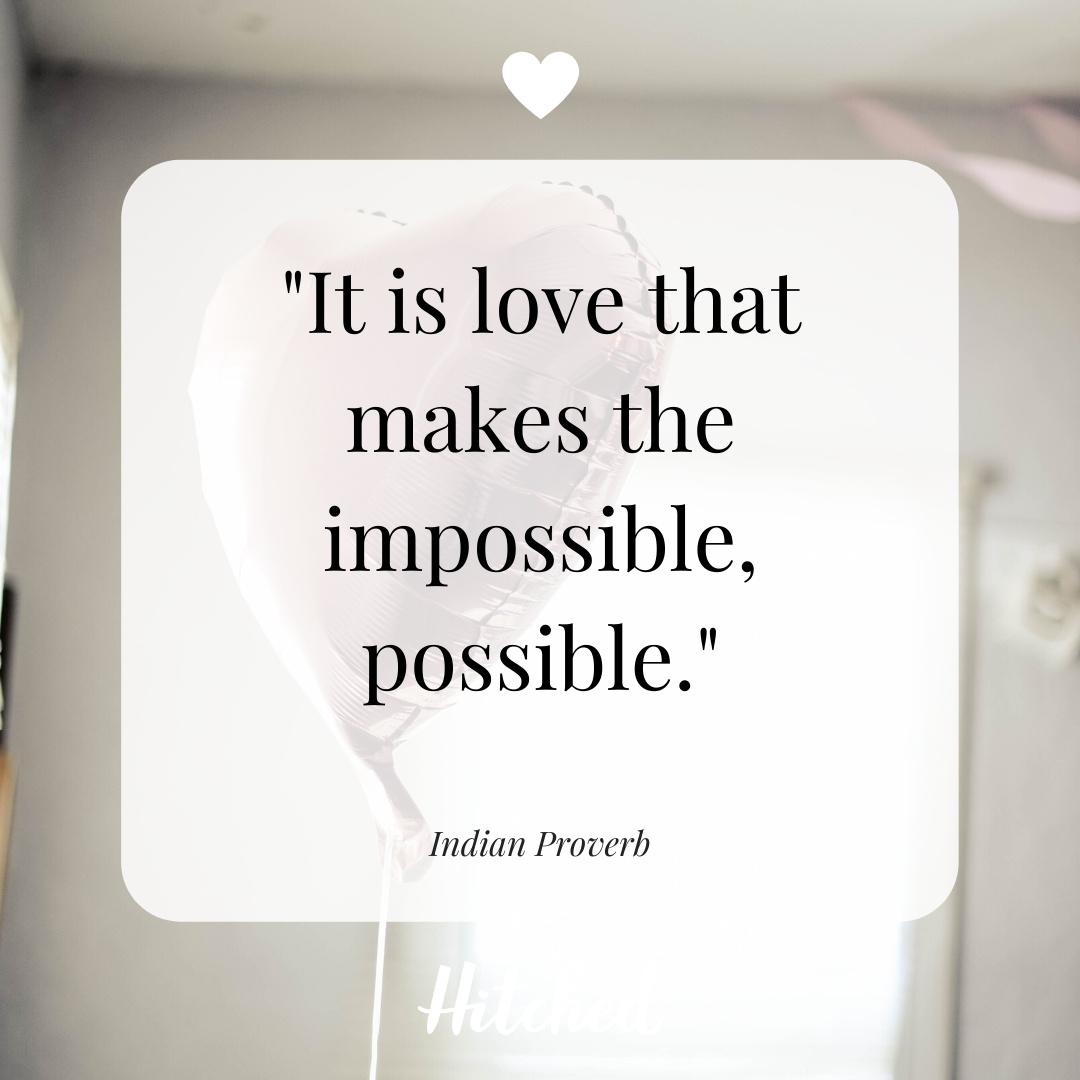 41. "It is love that makes the impossible, possible." – Indian proverb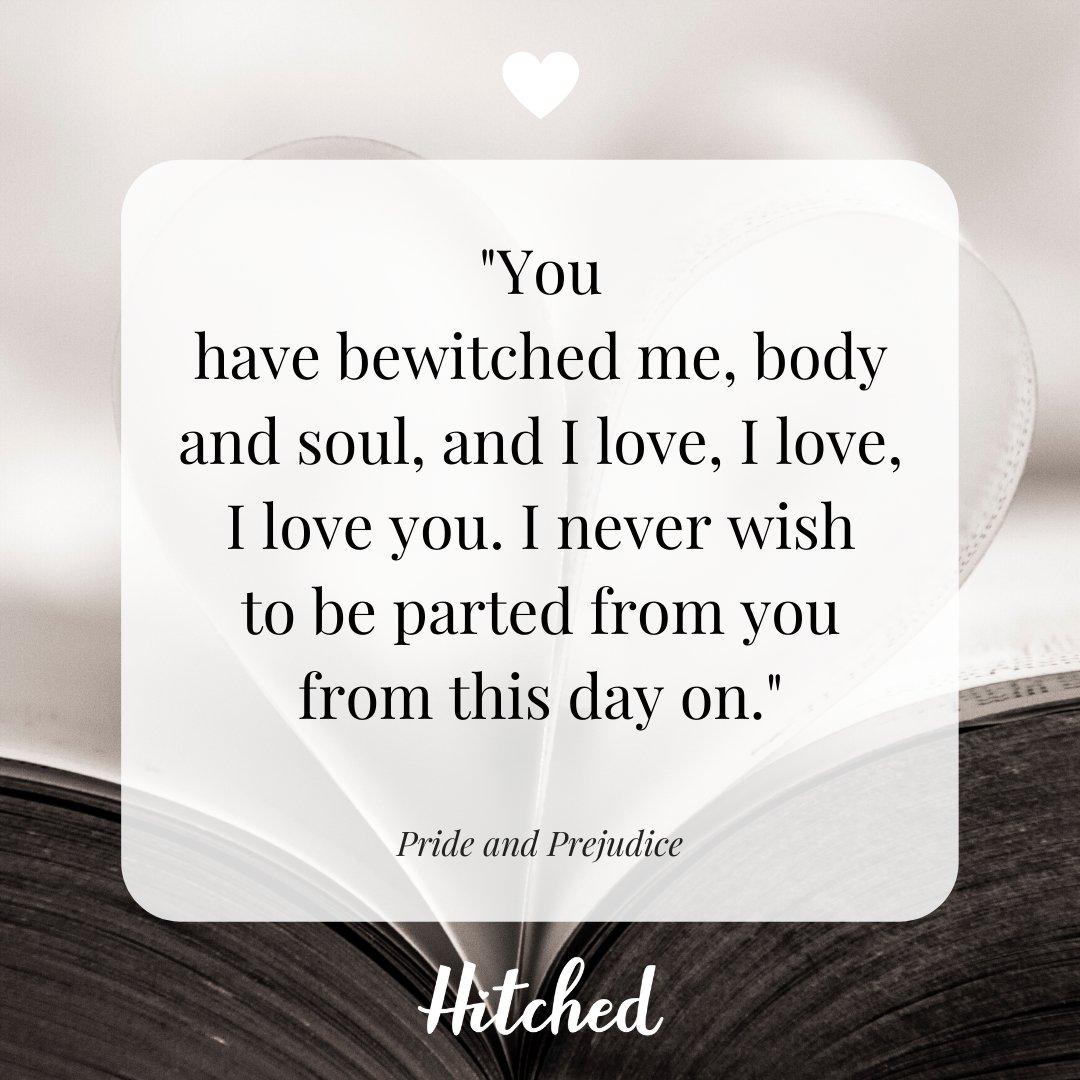 42. "You have bewitched me, body and soul, and I love, I love, I love you. I never wish to be parted from you from this day on." – Jane Austen, 'Pride and Prejudice'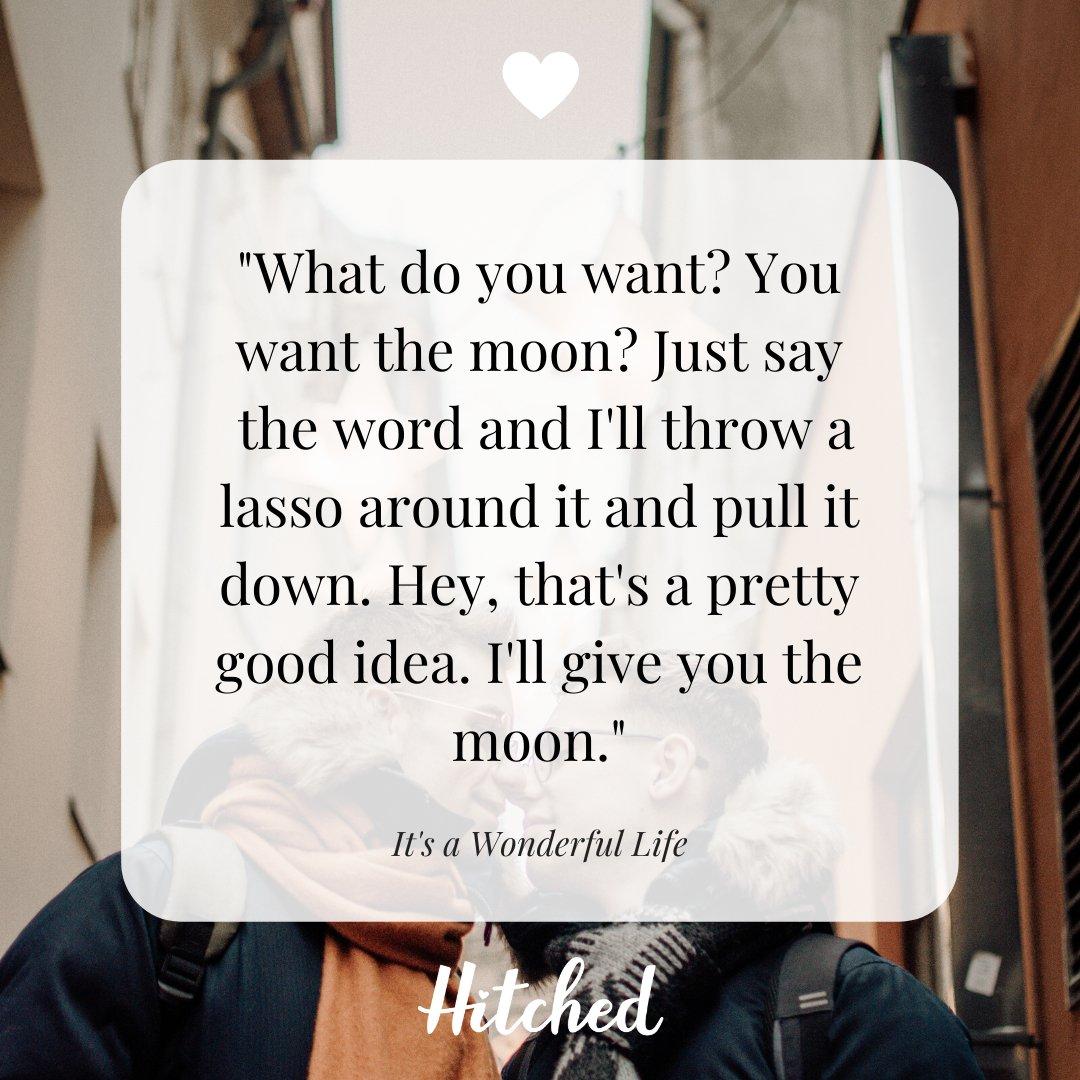 43. "What do you want? You want the moon? Just say the word and I'll throw a lasso around it and pull it down. Hey, that's a pretty good idea. I'll give you the moon." – 'It's A Wonderful Life'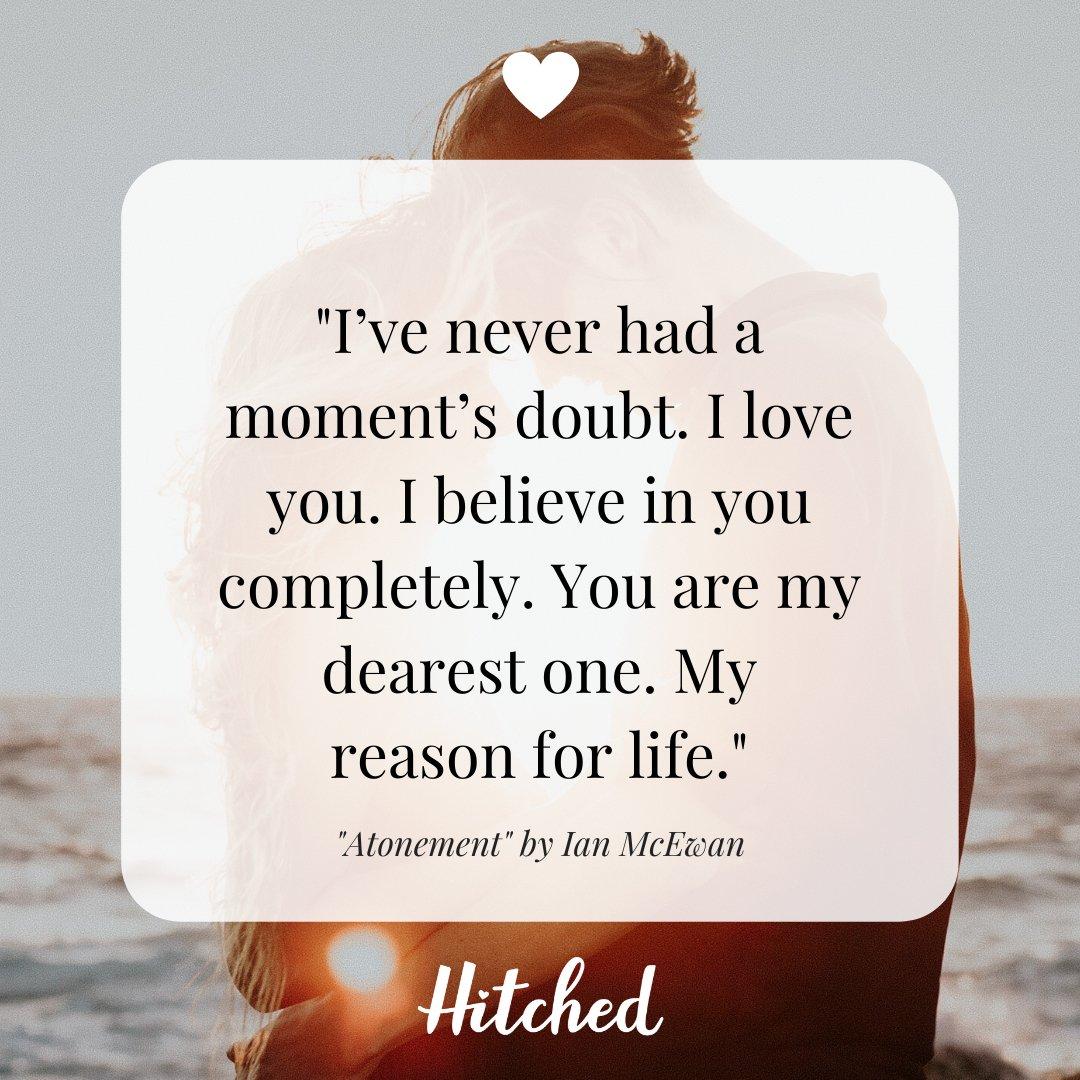 44. "I've never had a moment's doubt. I love you. I believe in you completely. You are my dearest one. My reason for life." – Ian McEwan, 'Atonement'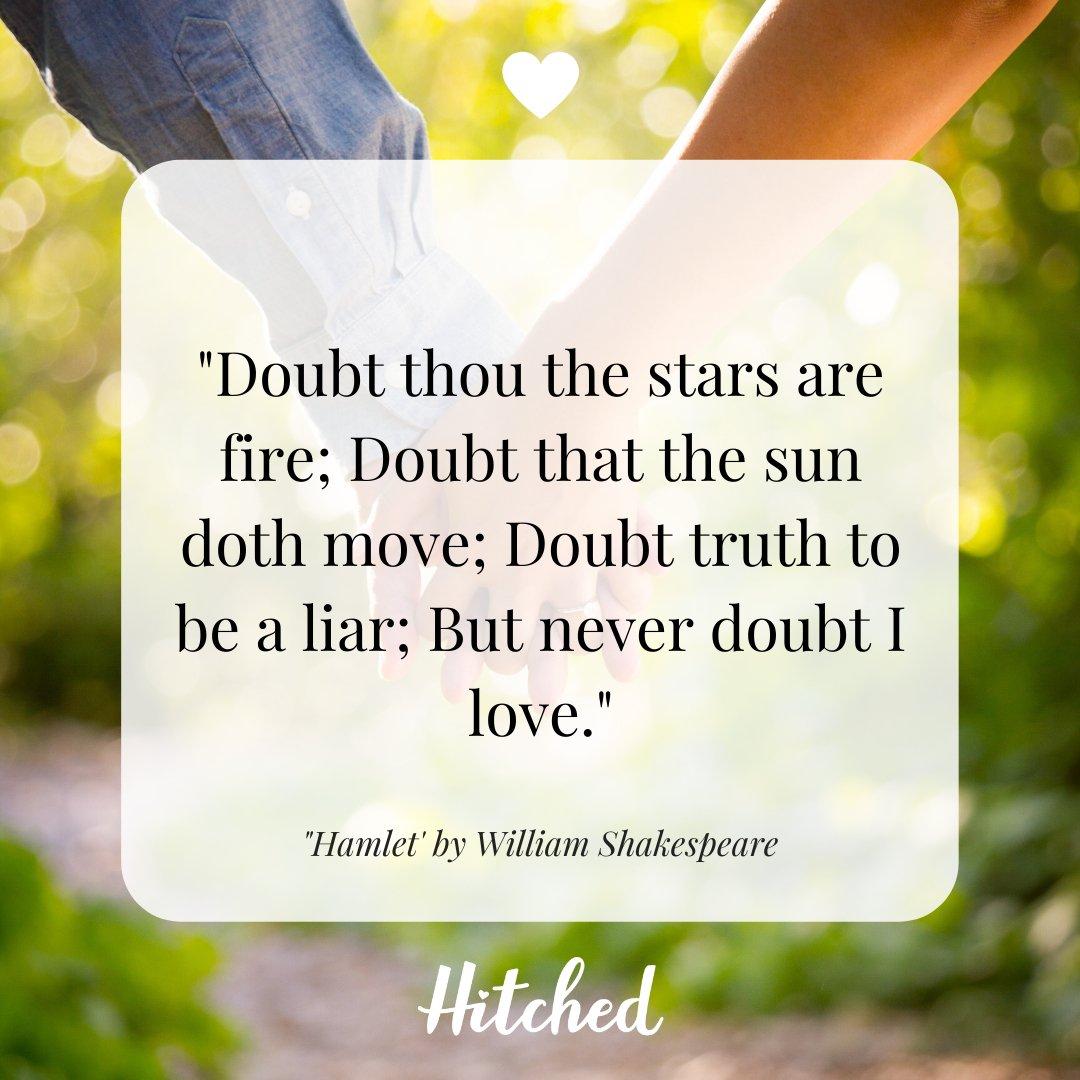 45. "Doubt thou the stars are fire; Doubt that the sun doth move; Doubt truth to be a liar; But never doubt I love." – William Shakespeare, 'Hamlet'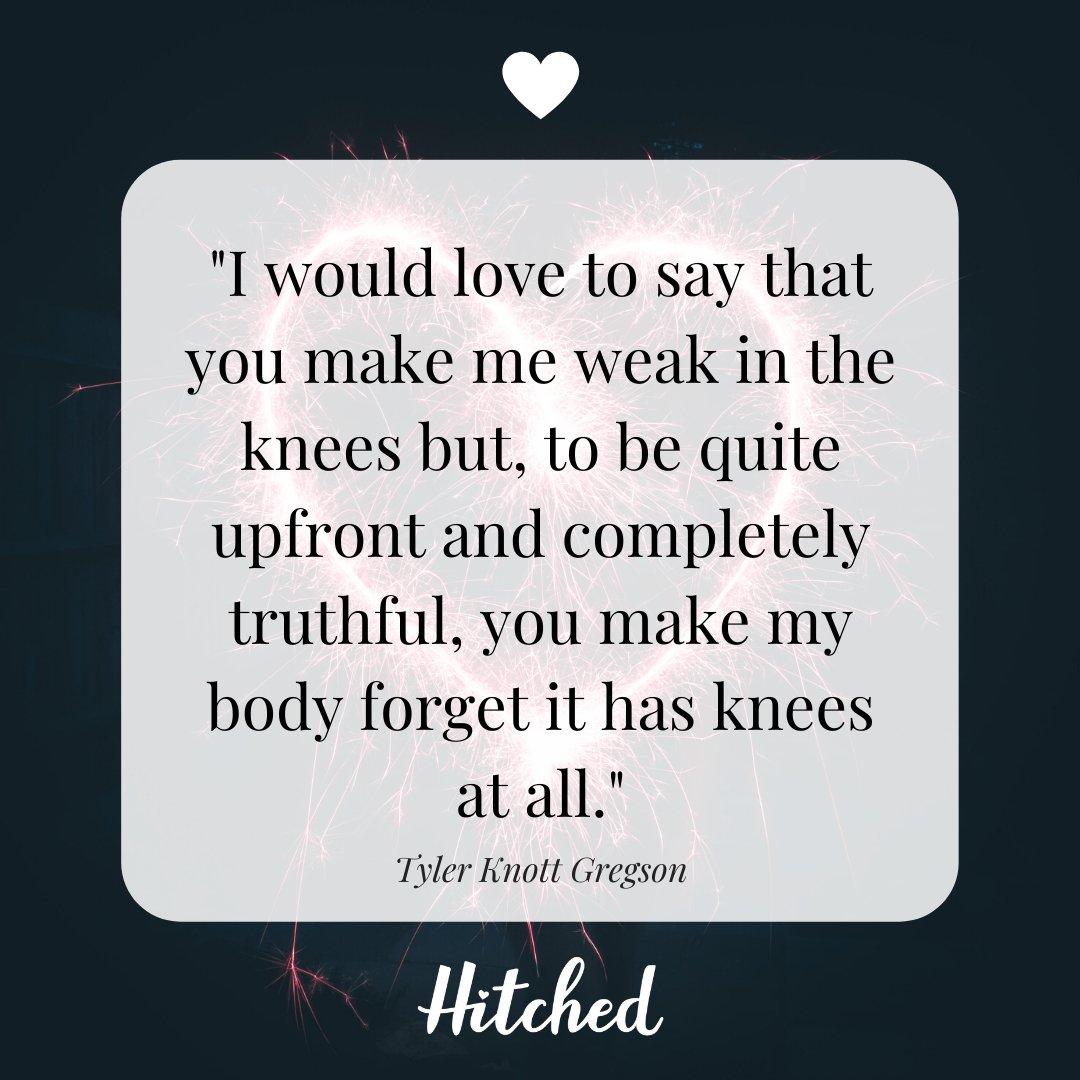 46. "I would love to say that you make me weak in the knees but, to be quite upfront and completely truthful, you make my body forget it has knees at all." – Tyler Knott Gregson, 'Love Language, Chasers of the Light'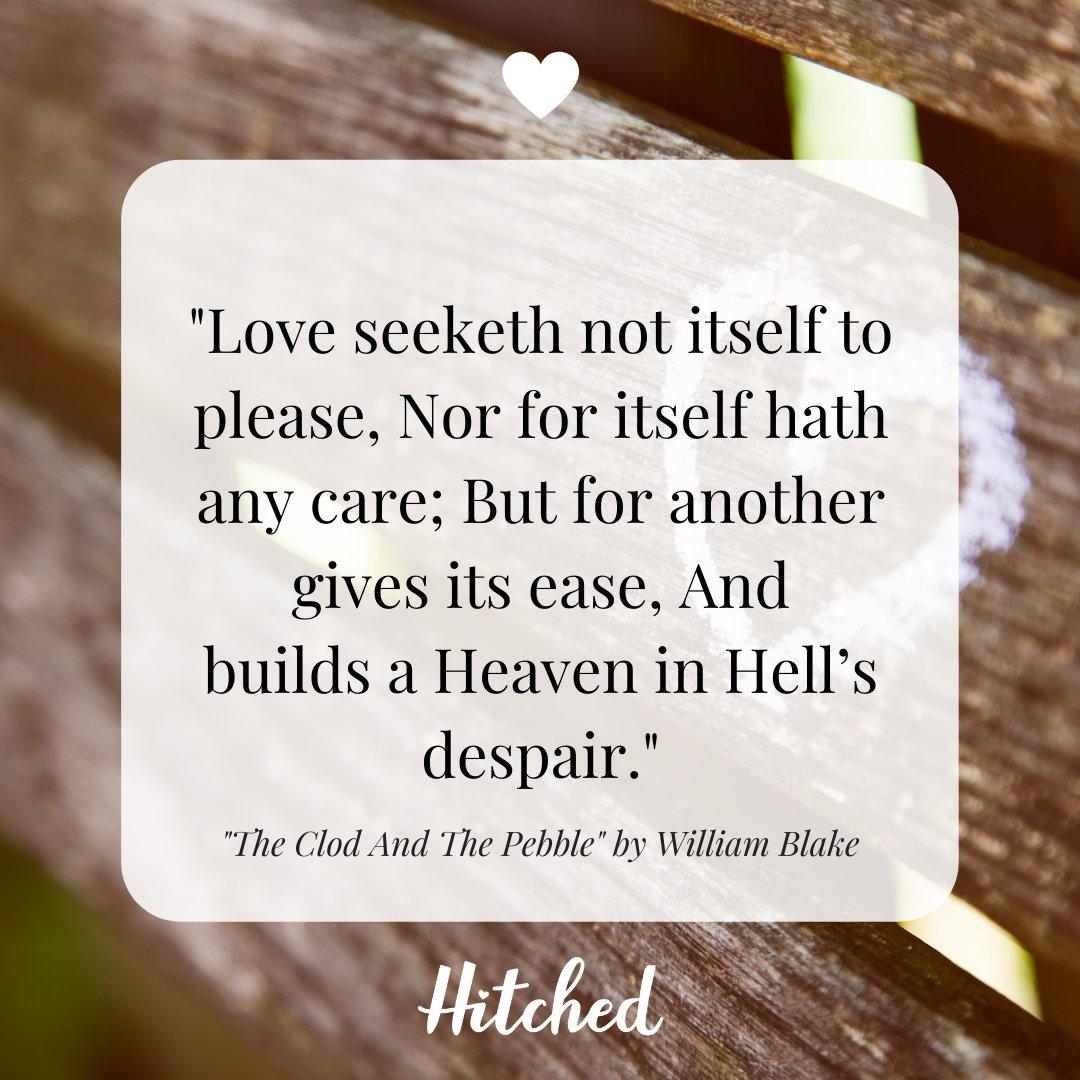 47. "Love seeketh not itself to please, Nor for itself hath any care; But for another gives its ease, And builds a Heaven in Hell's despair." – William Blake, 'The Clod And The Pebble'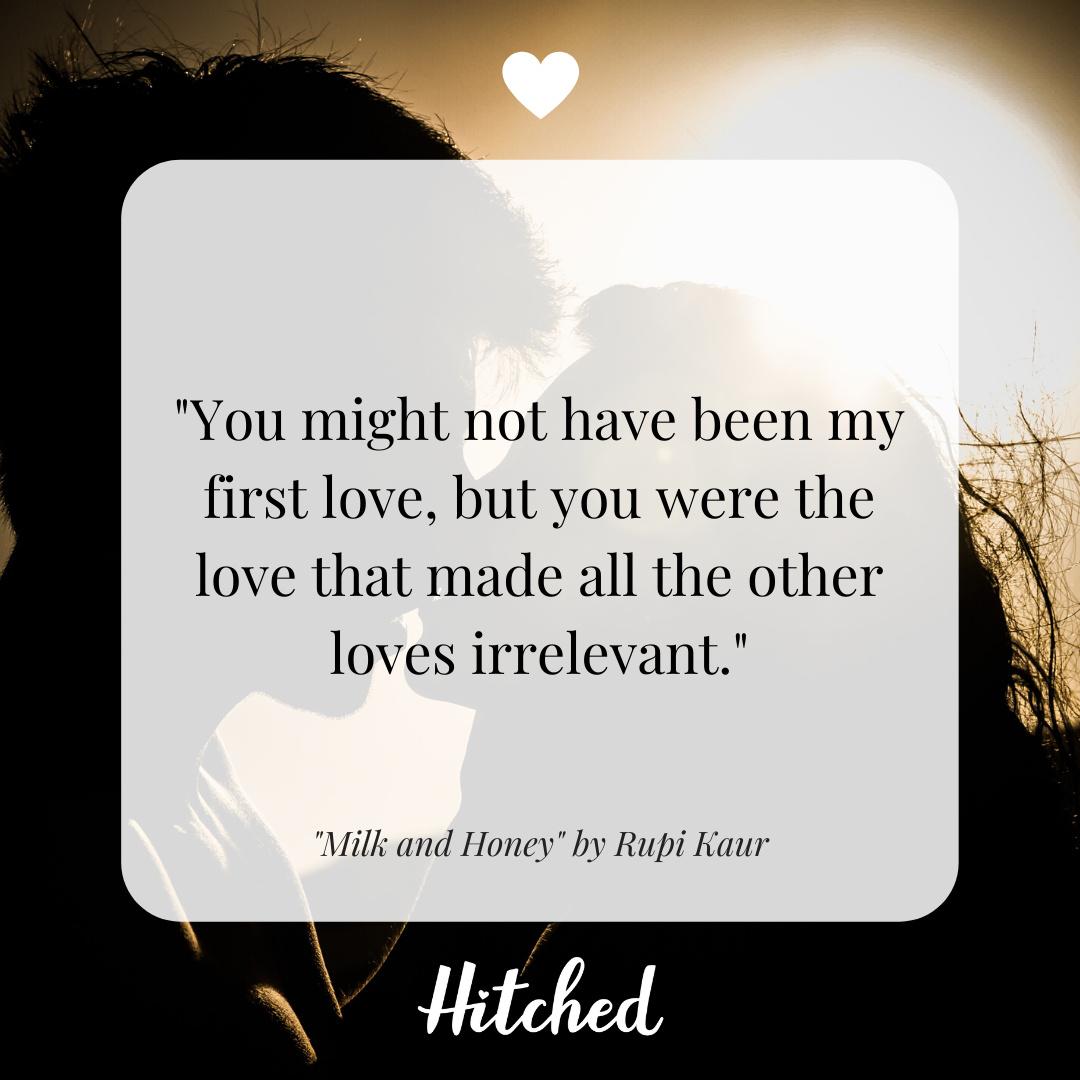 48. "You might not have been my first love, but you were the love that made all the other loves irrelevant" – Rupi Kaur, 'milk and honey'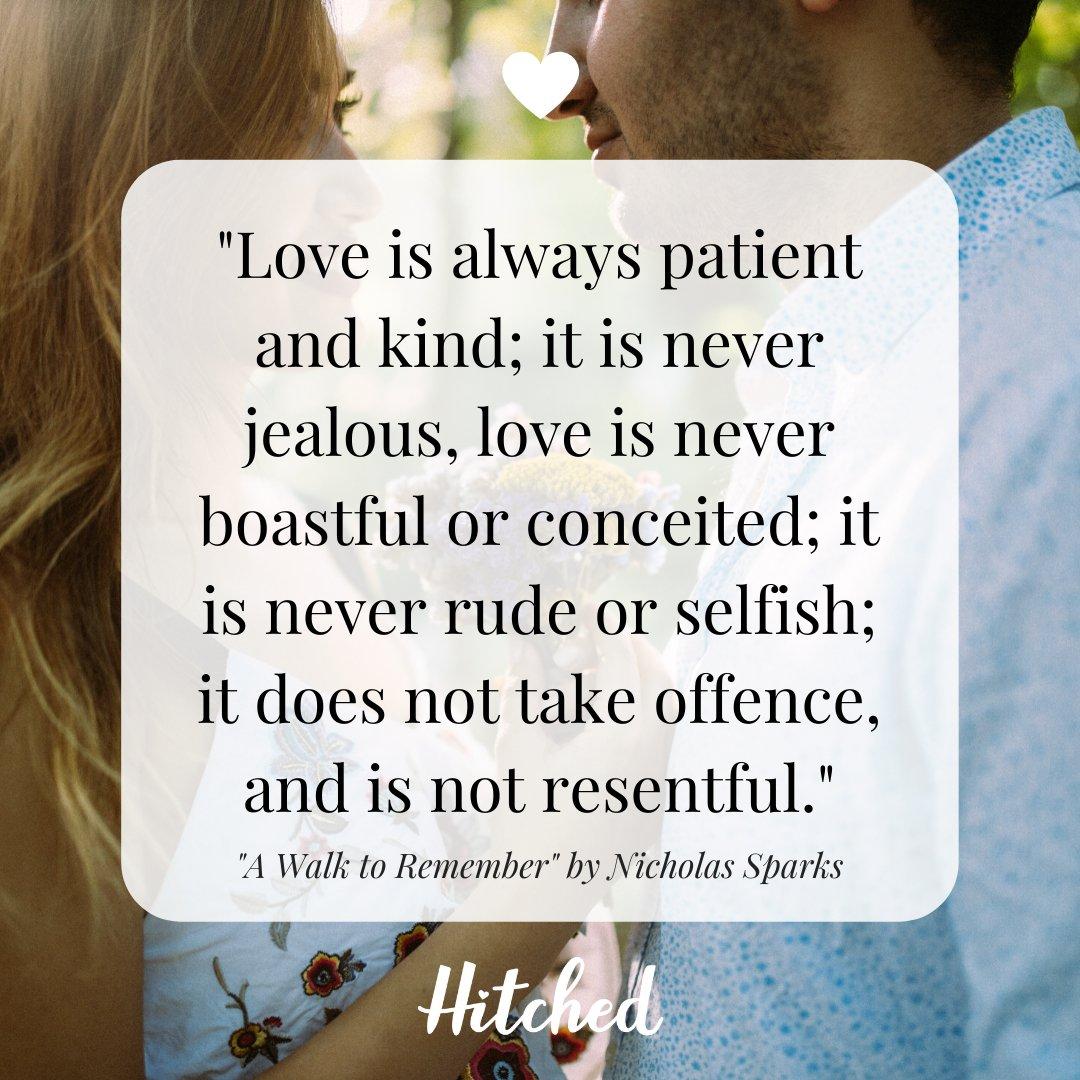 49. "Love is always patient and kind; it is never jealous, love is never boastful or conceited; it is never rude or selfish; it does not take offence, and is not resentful." – Nicholas Sparks, 'A Walk to Remember'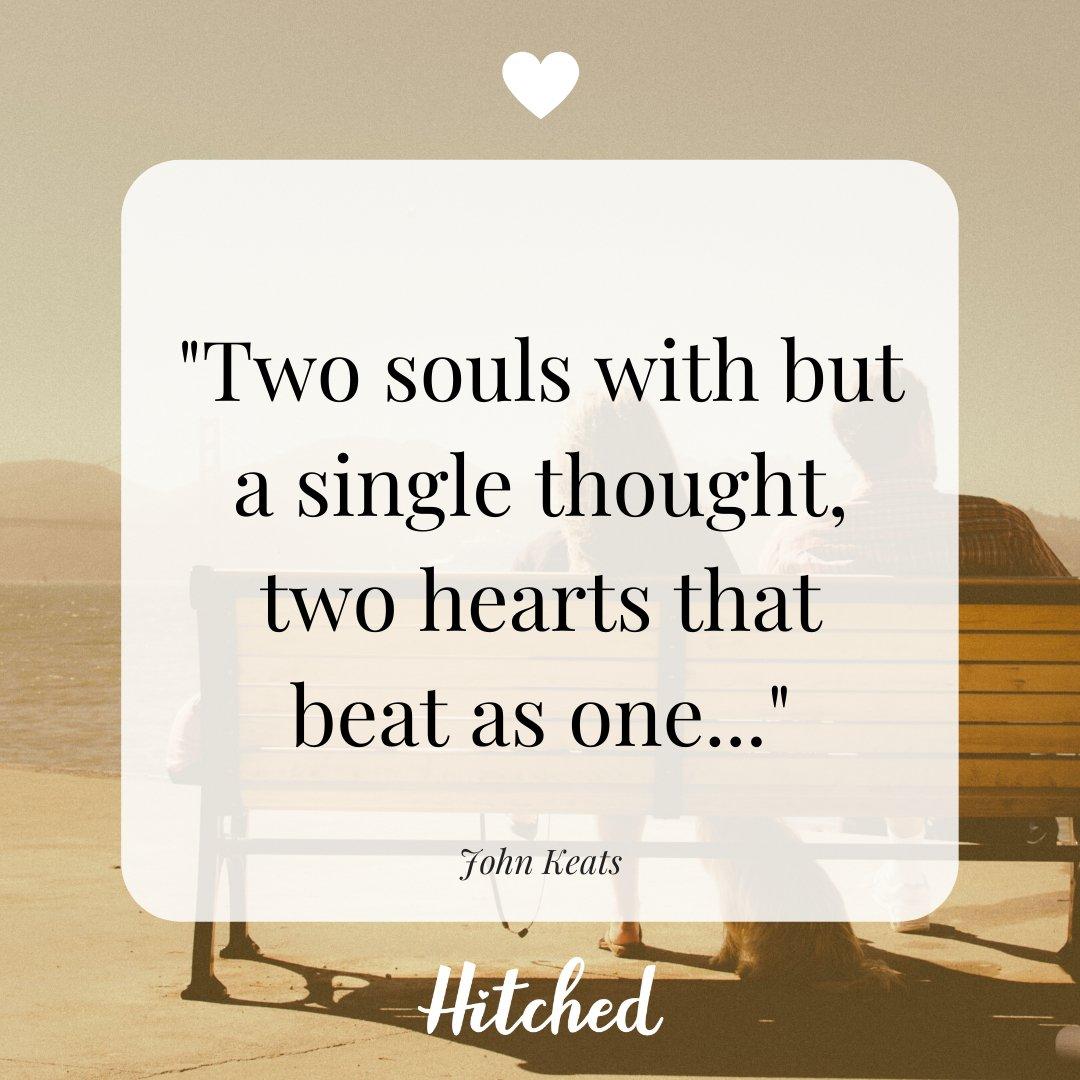 50. "Two souls with but a single thought, two hearts that beat as one." – John Keats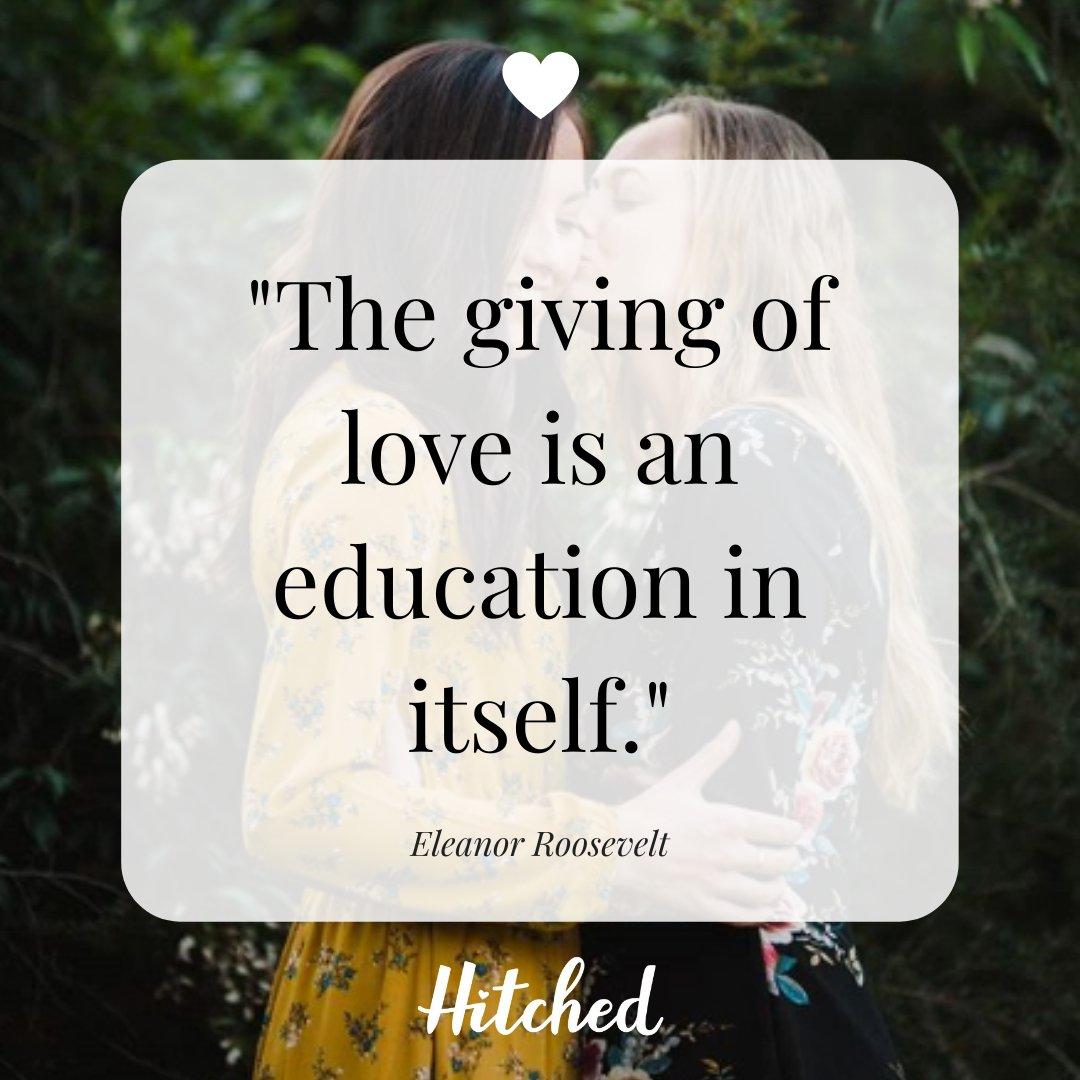 51. "The giving of love is an education in itself." – Eleanor Roosevelt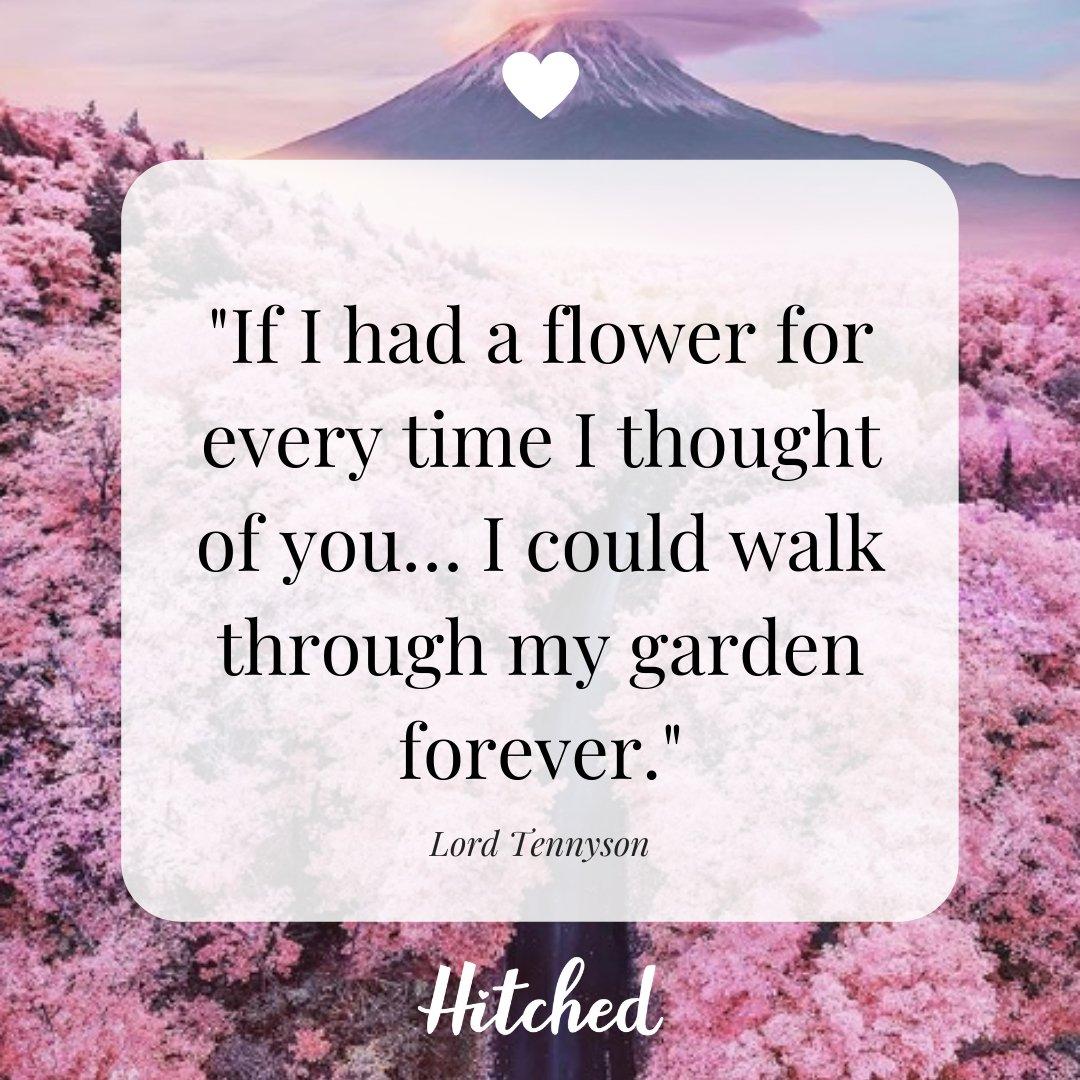 52. "If I had a flower for every time I thought of you… I could walk through my garden forever." – Alfred, Lord Tennyson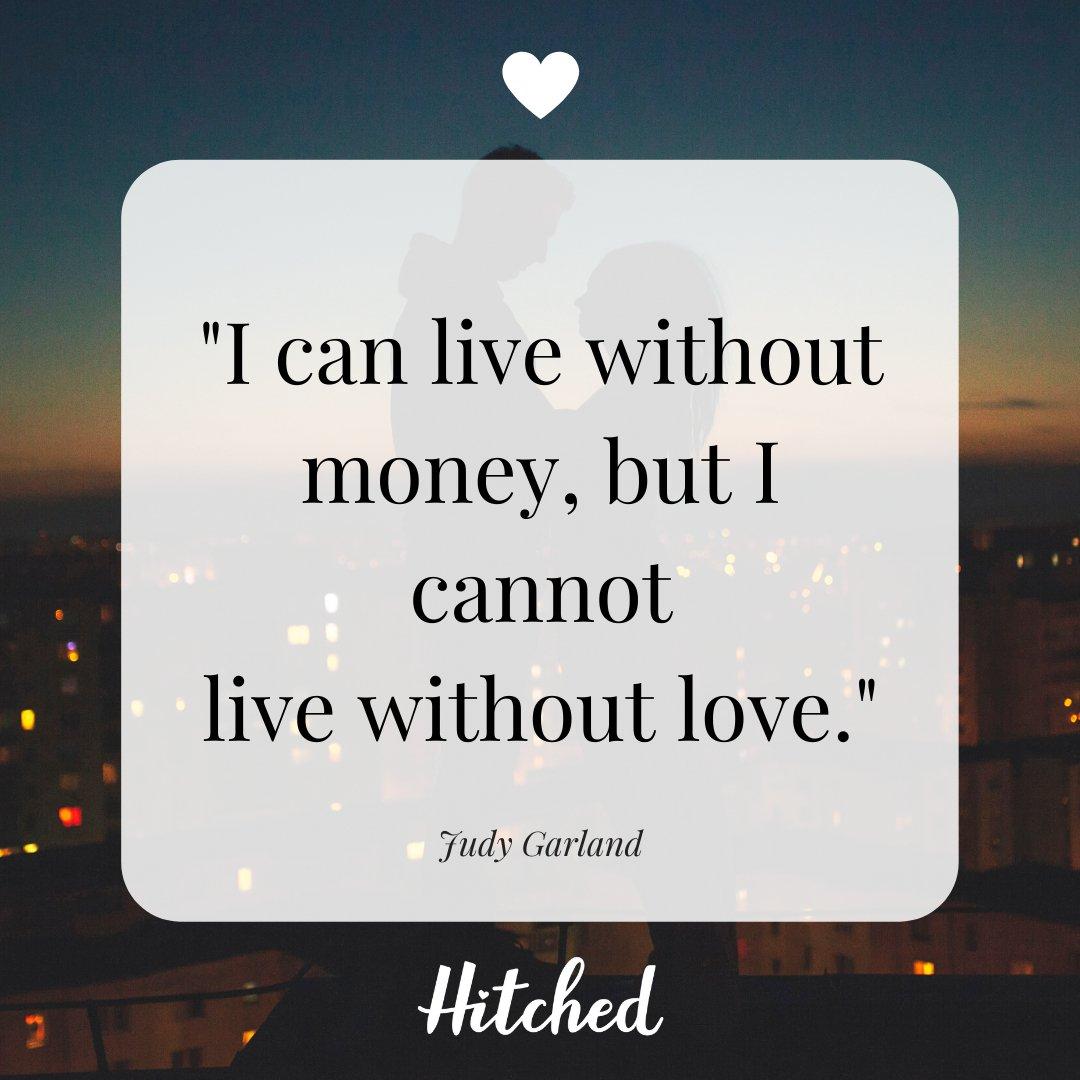 53. "I can live without money, but I cannot live without love." – Judy Garland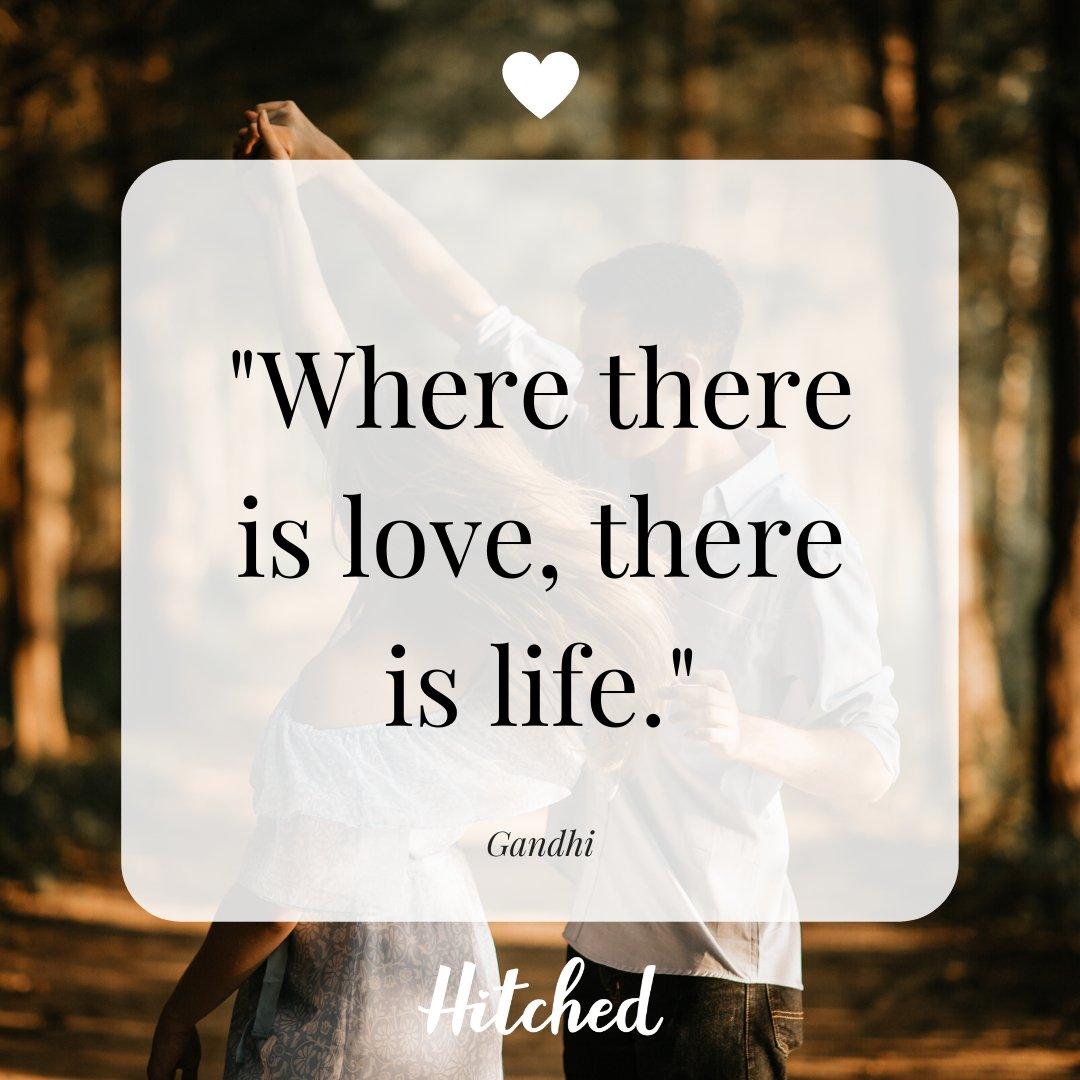 54. "Where there is love, there is life."– Gandhi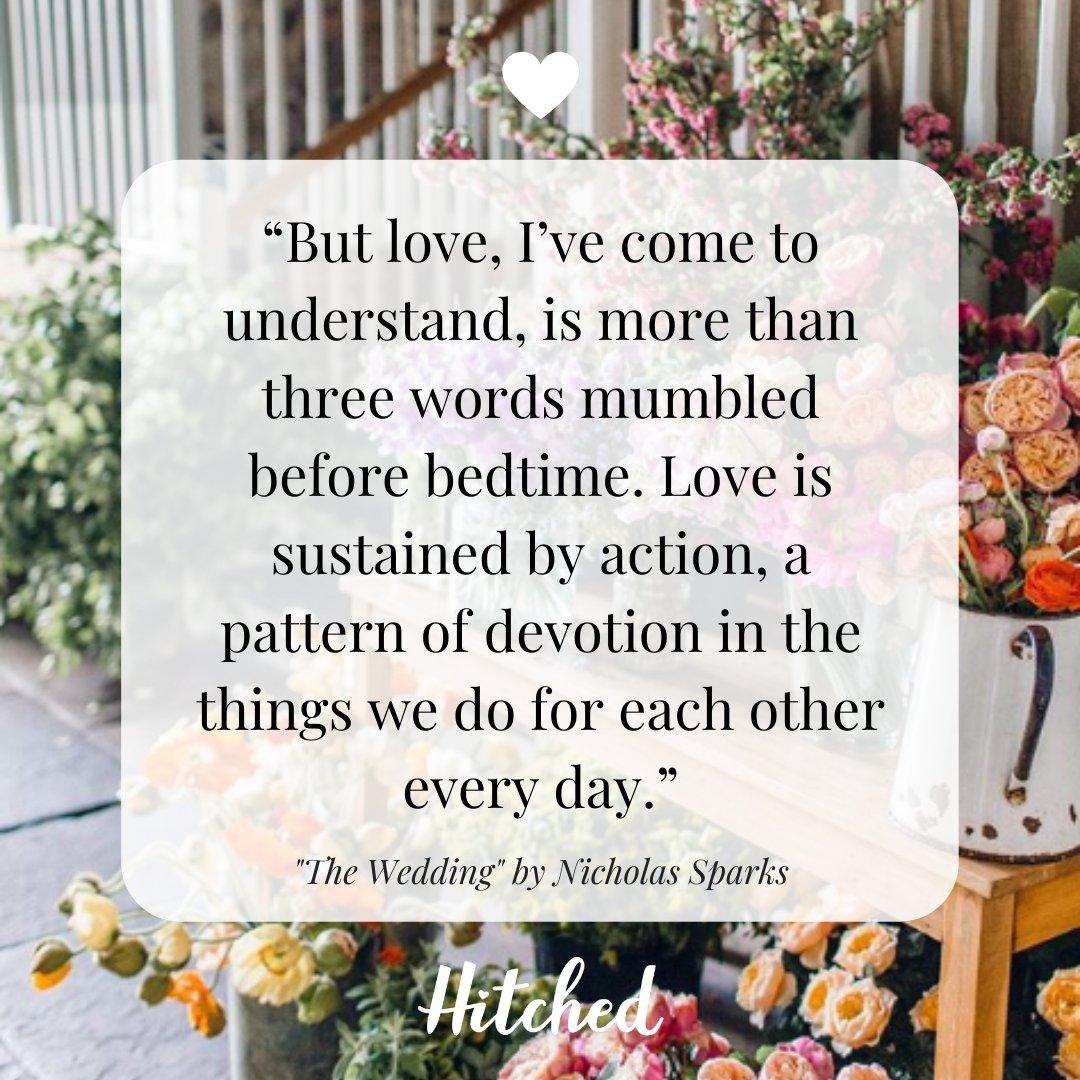 55. "But love, I've come to understand, is more than three words mumbled before bedtime. Love is sustained by action, a pattern of devotion in the things we do for each other every day." ― Nicholas Sparks, 'The Wedding'
Need something for a toast? Check out 37 funny toasts and quotes that are great to finish your speech with!