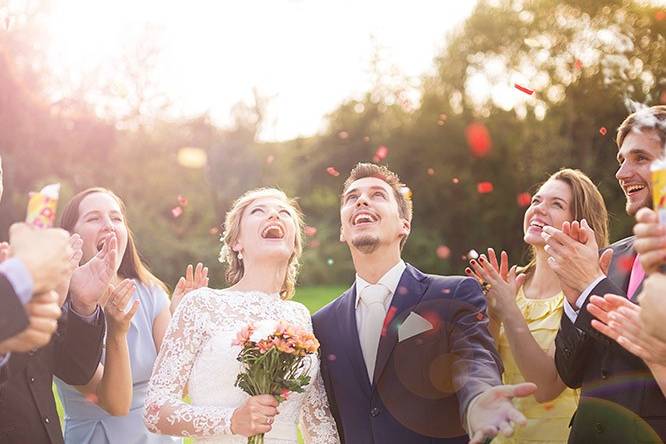 Gifting at weddings can sometimes be a difficult topic, there's probably no other time in your life – except perhaps when you are writing your list for Father Christmas! – where you will circulate a list of presents you would like everyone to buy you.
So what happens if it's not even gifts for your home that you really need? Getting married is expensive and if you want to go on the holiday of a lifetime straight after your wedding then costs can soon mount up.
So is there a polite way to tell guests that cash wedding gifts would be most helpful for you right now? How do you ask? What do you say?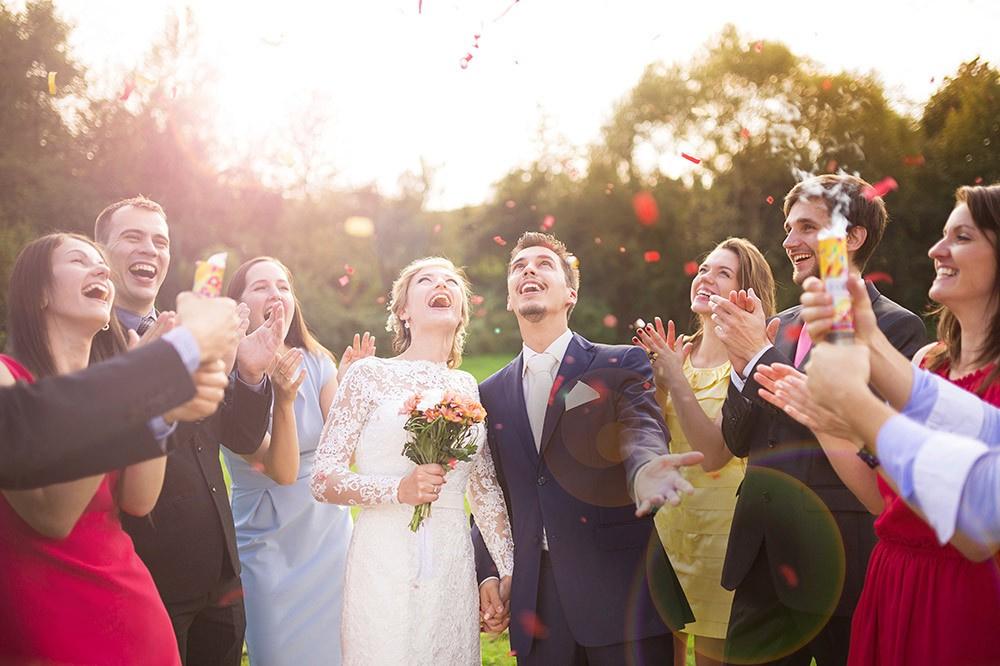 We spoke with the gift list experts at Prezola as they explain how to ask for cash as a wedding gift without feeling awkward!

Is it OK to ask for cash gifts?
It's completely normal to feel a bit funny about asking your guests for money but ultimately your friends and family want to make you happy. If that means helping you on your way with a new life together or a blissful honeymoon, they will be more than happy to contribute cash as part of your wedding gift list.
Do many couples ask for cash?
Nowadays, lots of couples are already living together before they tie the knot and as well as some gifts would also like money towards a honeymoon or large purchase like a sofa. Around 20% of our couples want 'only cash' while 50% want a mixture of cash and gifts all on one list. Out of all Prezola lists with cash gifts, 62% are honeymoon fund contributions, while 37% are cash contributions towards large purchases such as a new home or garden fund, so don't be shy about asking!
How can we ask for cash without feeling awkward?
There are certain ways to subtly ask for a cash contribution without being too forward. Some couples create little wedding money poems along the lines of 'We've been living together for a while, so a little money would make us smile. Toasters and kettles we've already got, and we have a lid for every pot…' It's a sweeter way to ask without being so direct.
Another way to be subtle is with Prezola. We offer various cash gifts such as flight upgrades, cocktails on the beach or a camper van fund, so guests feel they're buying something personal for the wedding. It's a little trick to make guests happier about giving money, thinking their money is going towards something specific rather than one big fund. At the end of the day, the money is yours to spend in whichever way you like.
Does the couple get 100% of the cash?
If the couple choose a Prezola gift list then yes. With Prezola, there's no ties and no third parties so 100% of the money your guests give goes straight into the couple's bank account, unlike most department stores. We do ask for a one-off fee of £59 to cover transfer costs, but this will upgrade you to a Premier Plus account meaning you can add cash contributions, honeymoon gifts and custom items from other websites to your gift list.
What's the average amount of money guests typically give?
Guests that buy on Prezola spend on average £78, but it's important to remember that different guests have different budgets. We offer various amounts ranging from £25 to £100 where guests can order as many multiples they like. It's a good idea to offer cash contributions that cater for all budgets so there's no unwanted pressure.
Is the money safe with Prezola?
With Prezola, your money is safe, held in one place and is fully insured so you can sleep well knowing it's in safe hands.
How do I create a Prezola gift list?
If you want to find out more about Prezola, have some questions or want to set up a Prezola gift list then visit their website for details.
Are you thinking of asking for cash instead of gifts? Then take a look at some of our favourite wedding money poems to make asking that little bit easier. Or why not take a look at some of the craziest celebrity wedding gifts? Then your requests will seem tiny in comparison!