Finding the perfect, thoughtful gift for your father-in-law can be a challenge. Some dads have loads of hobbies which are a surefire source of winning presents, but others can be closed books that will need a little more consideration.
Whether you've known your father in law for one year or 20, you'll want to get him a gift that shows you care and makes the family remember why they're lucky to have you as part of it. Well, luckily for you, we've come up with a list of 40 of the best gifts for your father in law. It might be a birthday, anniversary, Father's Day, Christmas or other special occasion - whatever it is, wow him with one of these. We've even got a few great ideas for a wedding day gifts to say a big thank you if that's what you're after.
The key to making anyone feel special: show you've listened to them. A gift that's based around a favourite hobby, drink, country or other love will have him smiling from ear to ear.
READ MORE: The 40 Best Mother in Law Gifts (to be linked when goes live)
The Best Gifts for Your Father in Law
Portable Gourmet Pizza Oven - £89.99, Garden Leisure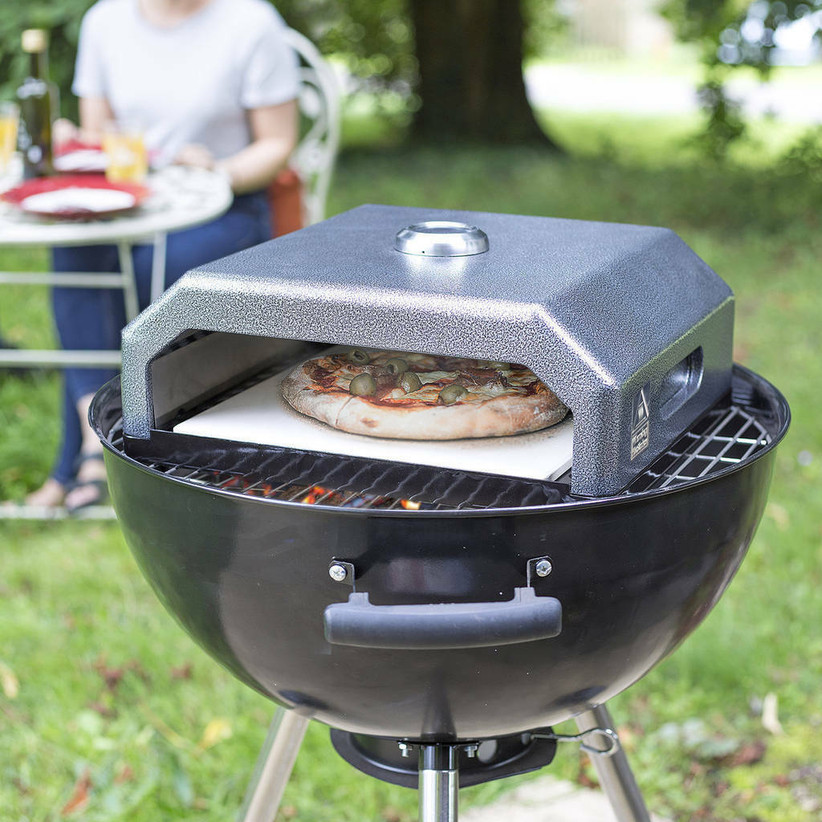 Turn any BBQ into a delicious pizza oven and have fresh, authentic 'zza in just four minutes! This portable oven can be used on charcoal or gas BBQs, is quick to heat up, and has a double skin insulated cavity meaning pizza cooks evenly all over. FYI, it's not only pizza it cooks, but cookies, flatbreads and it's ideal for searing meats and fish.
Italian Leather Holdall - £199, John Lewis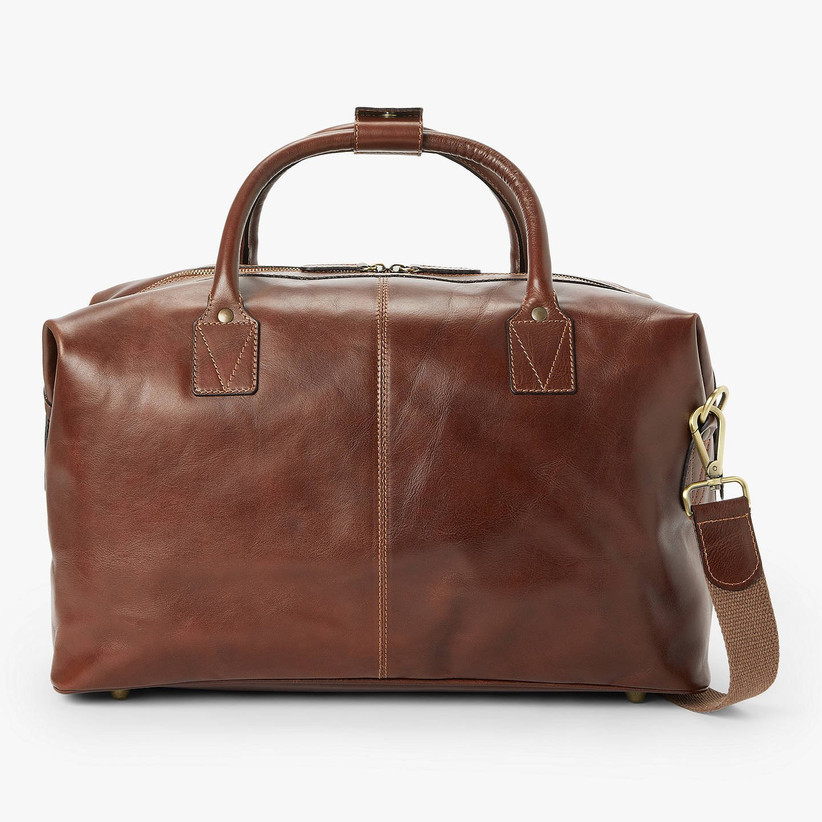 Crafted in Italy from fine leather, this holdall is a really sophisticated option for weekend breaks. Gift it to any dad who loves travelling and exploring - he'll love carrying it with him.
100 Cult Movies Scratch-Off Poster - £9, Menkind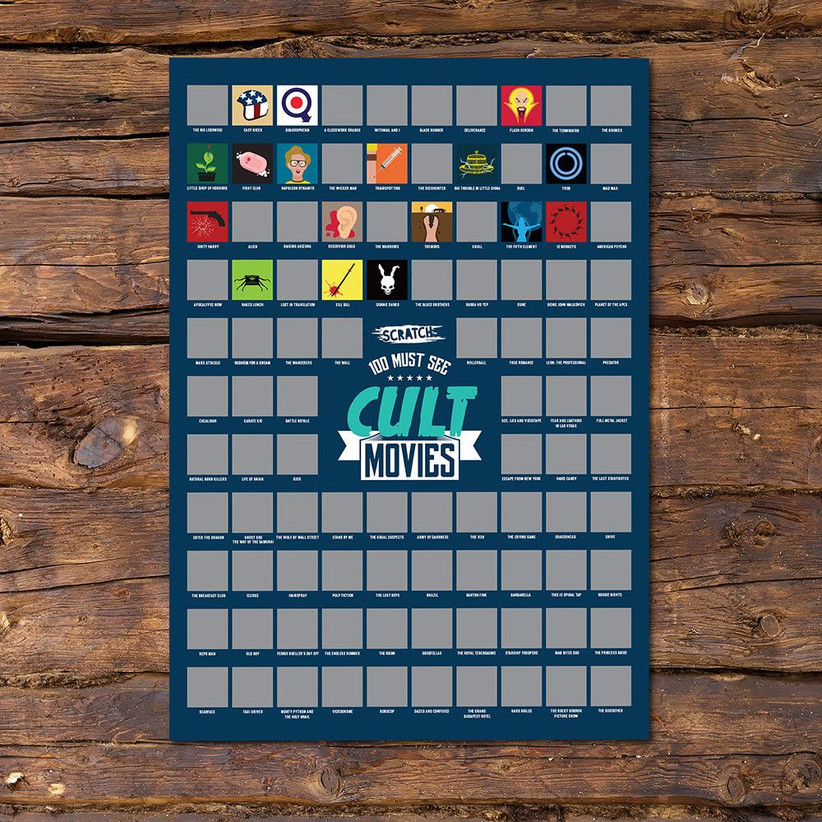 This scratch-off poster is as much a work of art as a badge of honour. Let your father in law scratch off all the movies he's seen and give him plenty of ideas of cult classics he need to add to his list - it'll give him plenty of bragging rights when he hits 100.
Native Union Drop Wireless Charger - £45, Mr Porter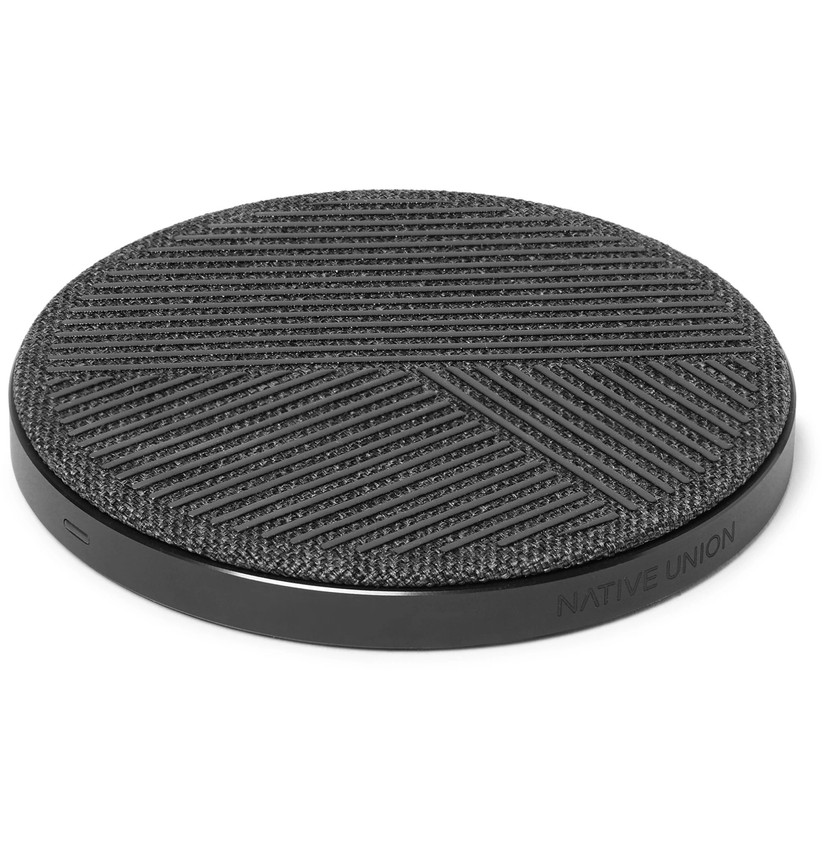 Sleek and stylish, this is one wireless charger you won't mind having out on your counters. For the dad who has everything, a wireless charger is a cool gadget they'll love.
BrewDog Elvis Juice Beer Making Kit - £45, Menkind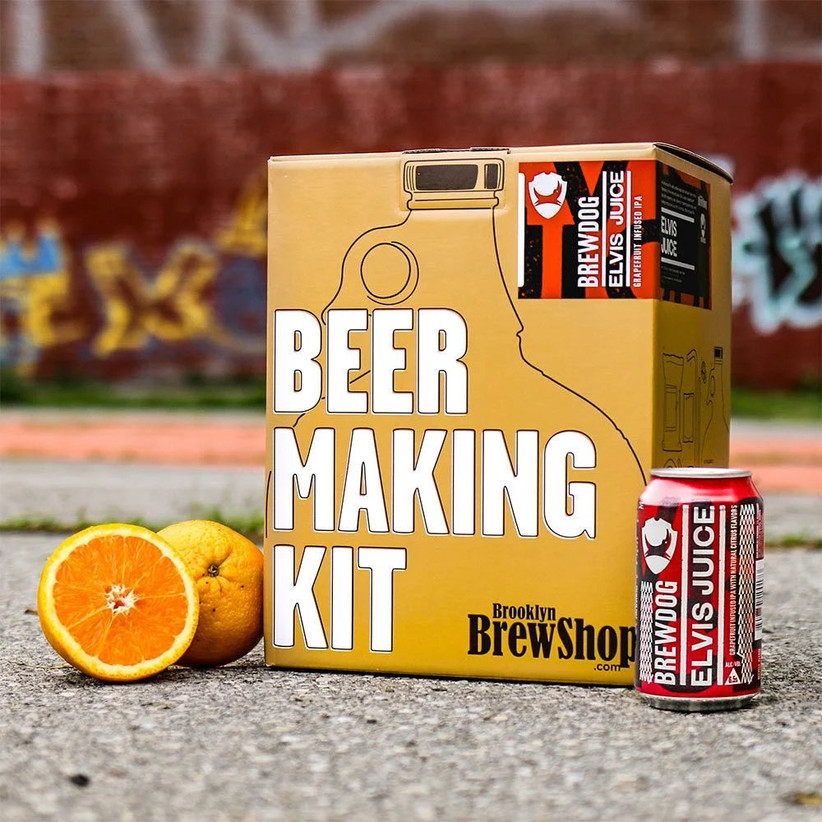 BrewDog's famous Elvis Juice brew has delicious citrus notes and light American hops. If you like a bright and refreshing pint, how about brewing your own with this easy kit that comes with everything you need to make pints for you and your pals?
Embarrassing Dad Jokes - £9.99, Menkind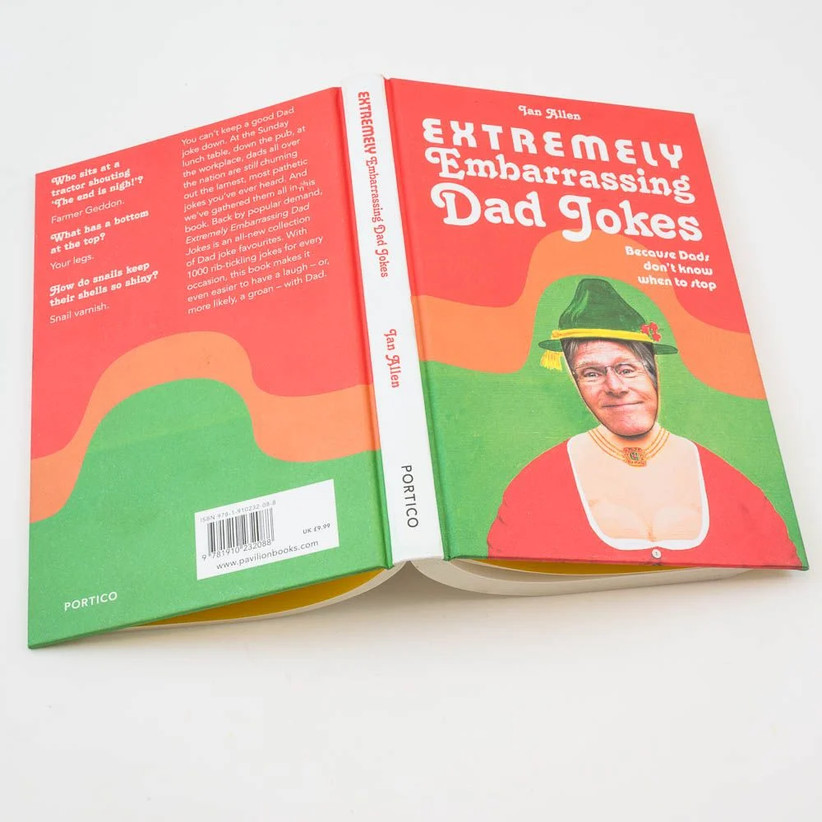 If you just need a little novelty gift, a book of dad jokes is a winner. It's ideal for a dad who always makes you groan with his one-liners - fingers crossed, this might even give him some new material!
Leather Hip Flask - £65, Aspinal of London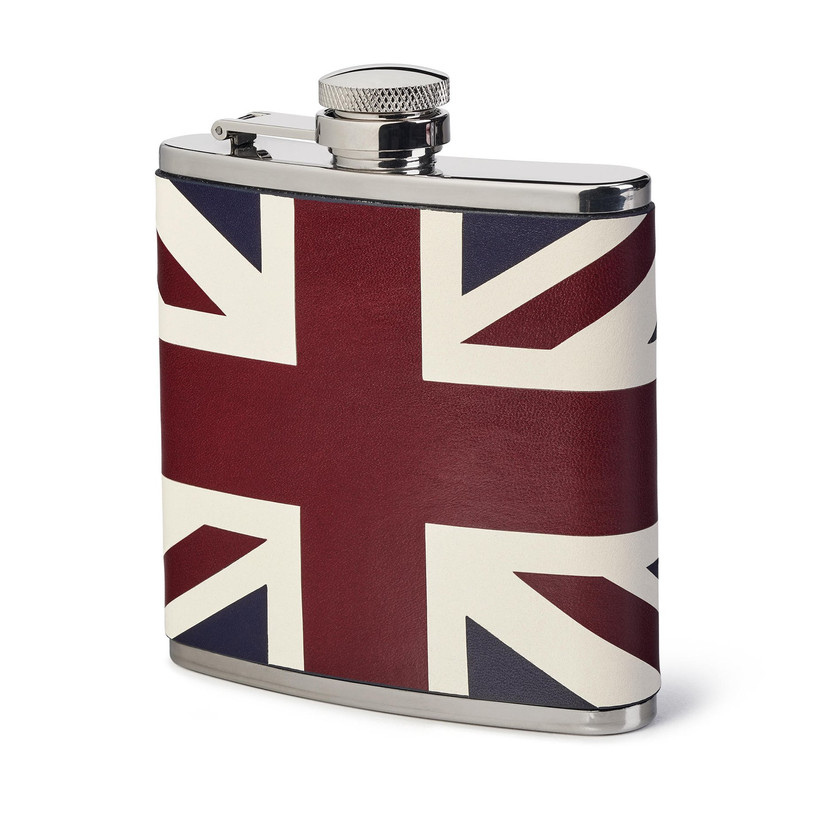 There are four different leather designs this fantastic hip flask comes in but we love the Union Jack. Brilliantly crafted and in a striking design, a hip flask is perfect to store in your jacket for when your father in law is out doing his favourite hobby, like fishing, or for a snifter while skiing on the slopes.
Laser Keyboard Projector - £89.00, Menkind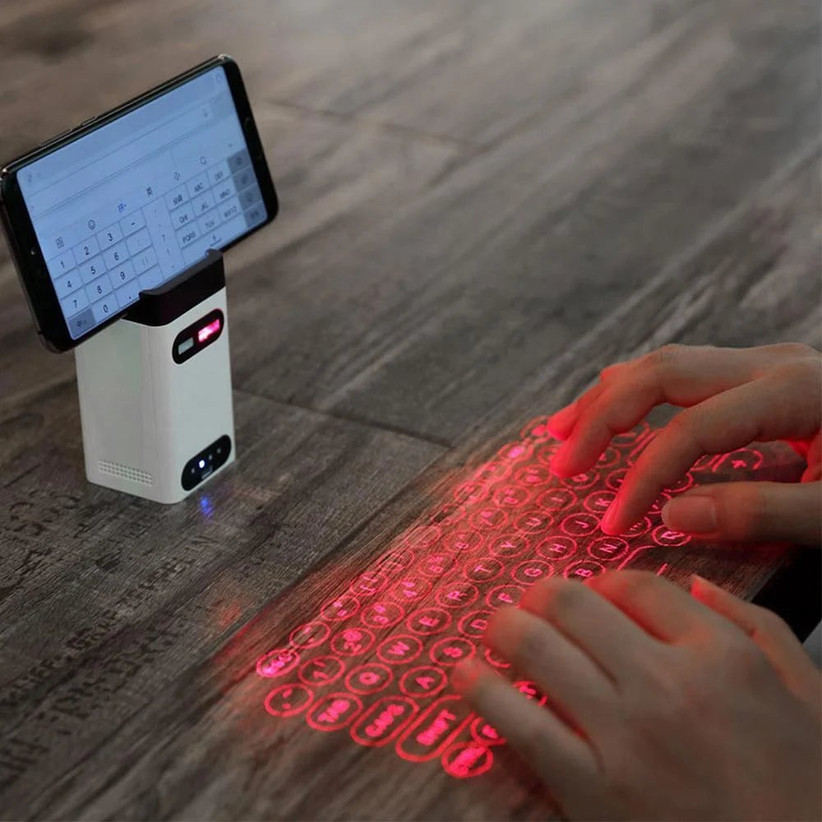 This nifty little gadget basically turns your mobile into a computer. Any flat surface can turn into a laser keyboard so you can type like you're in a spy film. Ideal for gadget enthusiasts or those who like being able to work on the move.
Cotton Supersoft Towelling Dressing Gown - £49.50, Marks and Spencer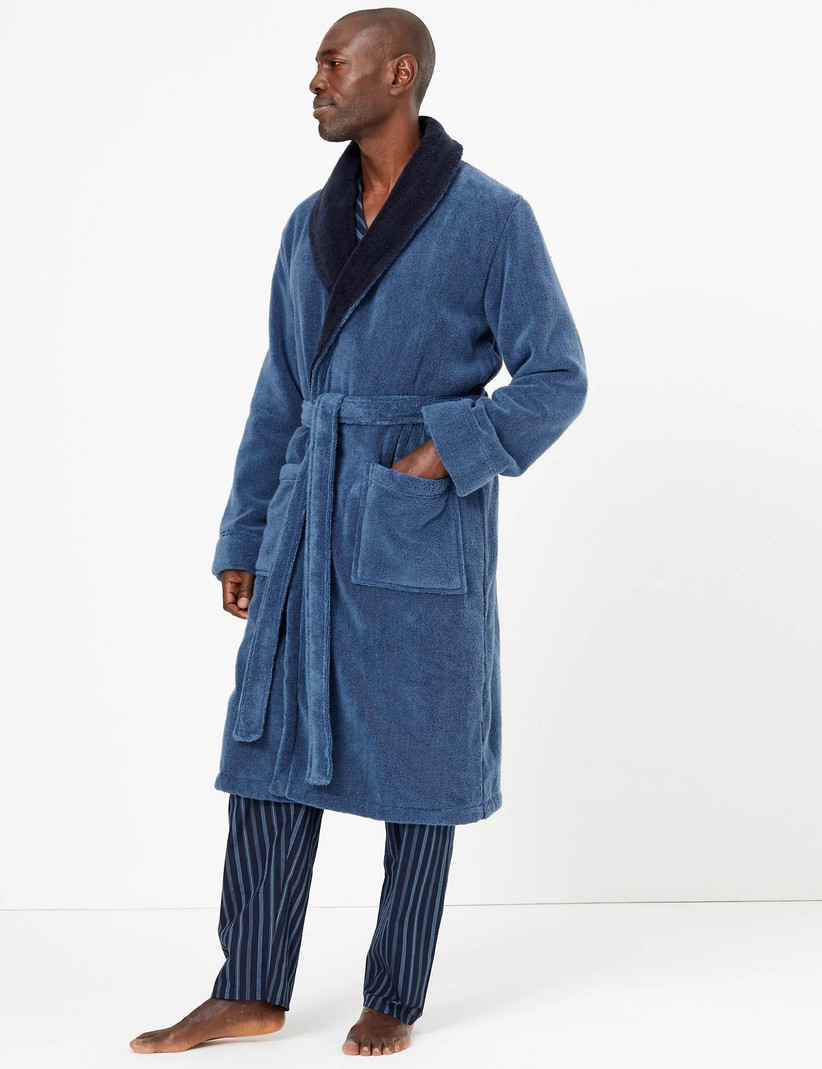 Find us a dad who doesn't love his dressing gown. For any father in law whose robe has seen better days, get him this plush, stylish dressing gown from M&S. The Stay Soft technology means it'll remain soft wash after wash. It'll soon be his new favourite.
Digital Drum Sticks - £15, Menkind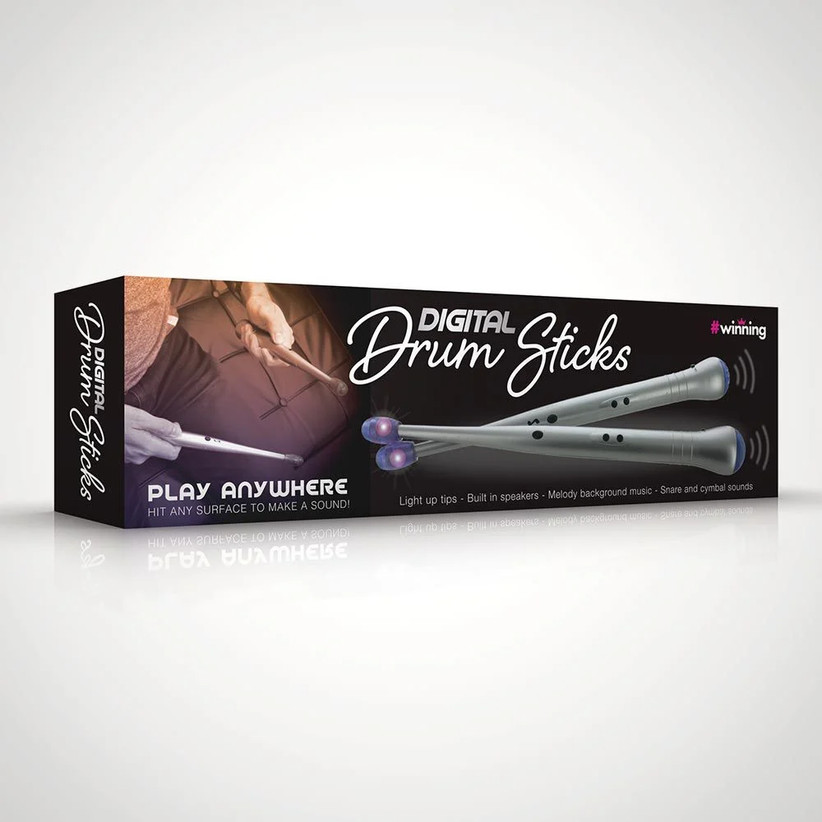 Fidgety fingers? Music lovers will adore these digital drum sticks that will make a sound on everything you hit. Perfect if he's a secret rocker without the space for a drum kit.
Ted Baker Curence Leather Bifold Wallet - £55, John Lewis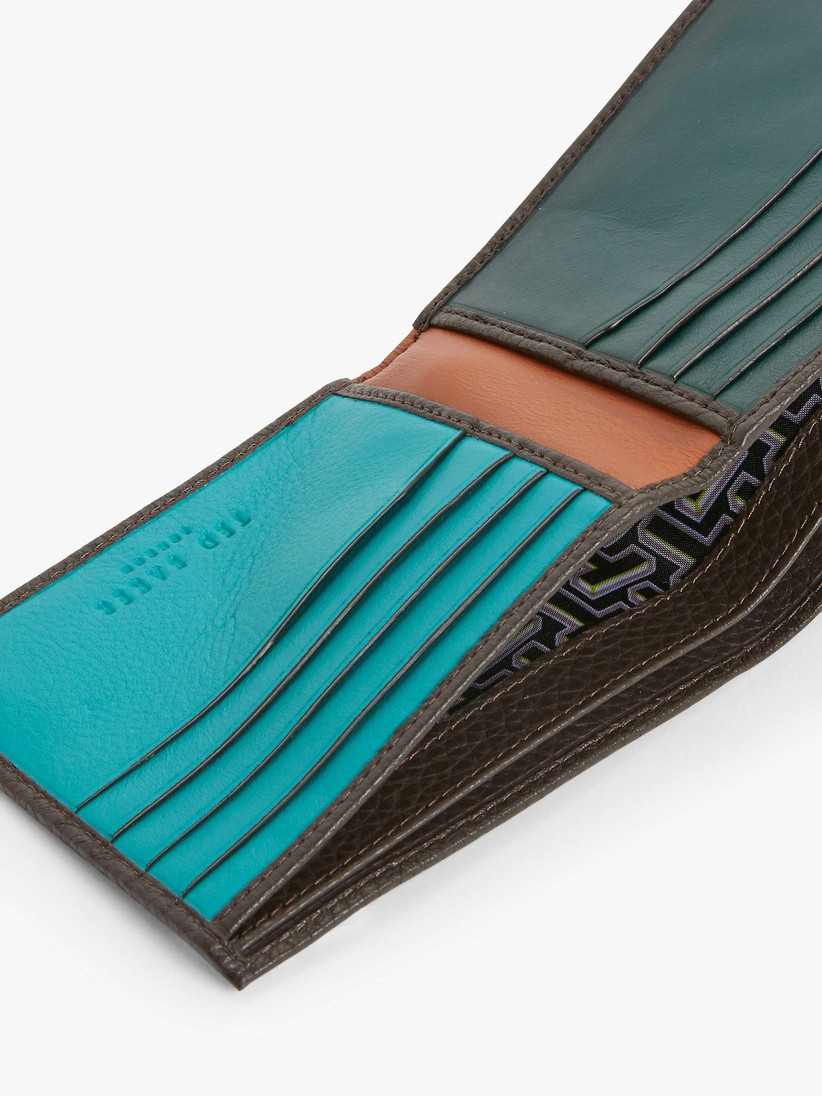 Crafted from textured, chocolate leather, you'll open this stylish Ted Baker wallet to find a bold, colour-block interior with all the slots for cards and notes you could need. A dapper gift for the well-dressed gent.
Barack Obama: A Promised Land - £25, Waterstones
The first of Obama's two-part memoir of his time in the White House. It's due out in November and promises a riveting read with lots of candid stories you'll never heard before. Any father in law who likes politics will be enthralled.
Bose QuietComfort Noise Cancelling Headphones - £259, John Lewis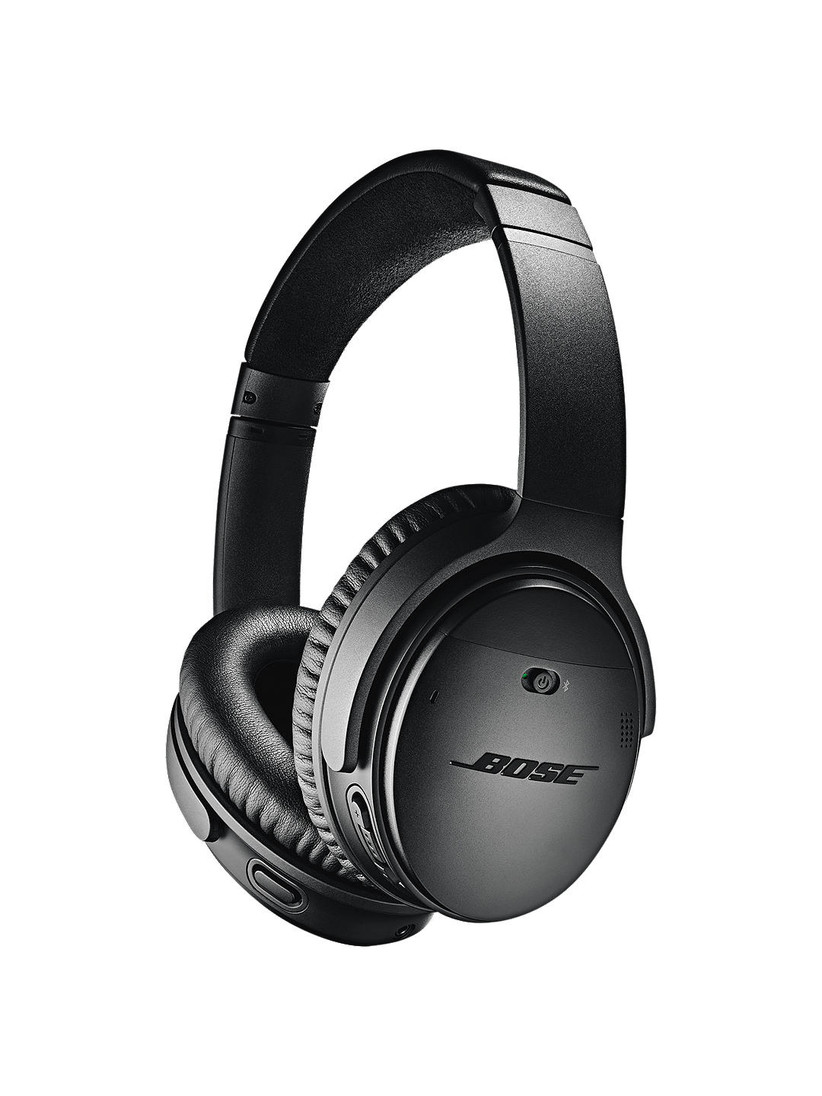 A pricey gift, for sure, but worth it for a special occasion. These Bose noise-cancelling headphones are not only famed for their sound quality and balance, but their wireless connectivity means you'll be able to link it to your Alexa and Google Assist. You'll get 20 hours of wireless listening and 40 hours of wired listening per charge.
Deluxe Beard Grooming Kit - £30, Menkind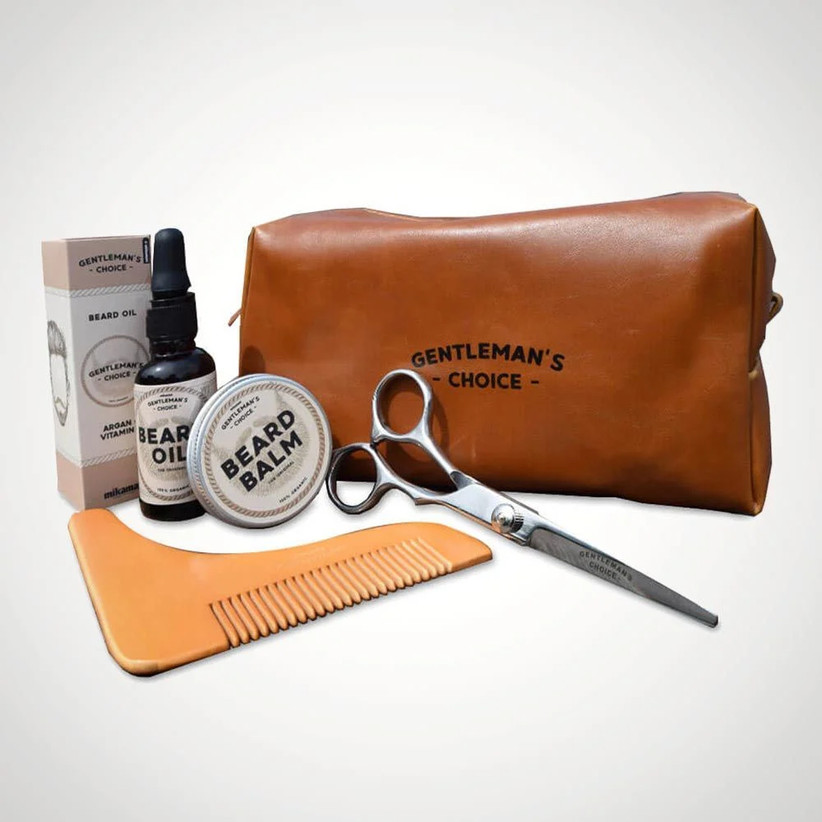 Whether he's got a full-face bush or a good covering of stubble, a beard grooming kit is essential to prevent irritation and keep his hair looking its best. This one comes with an organic balm, beard oil, scissors and comb in a snazzy pouch.
Apple Watch SE - £299, John Lewis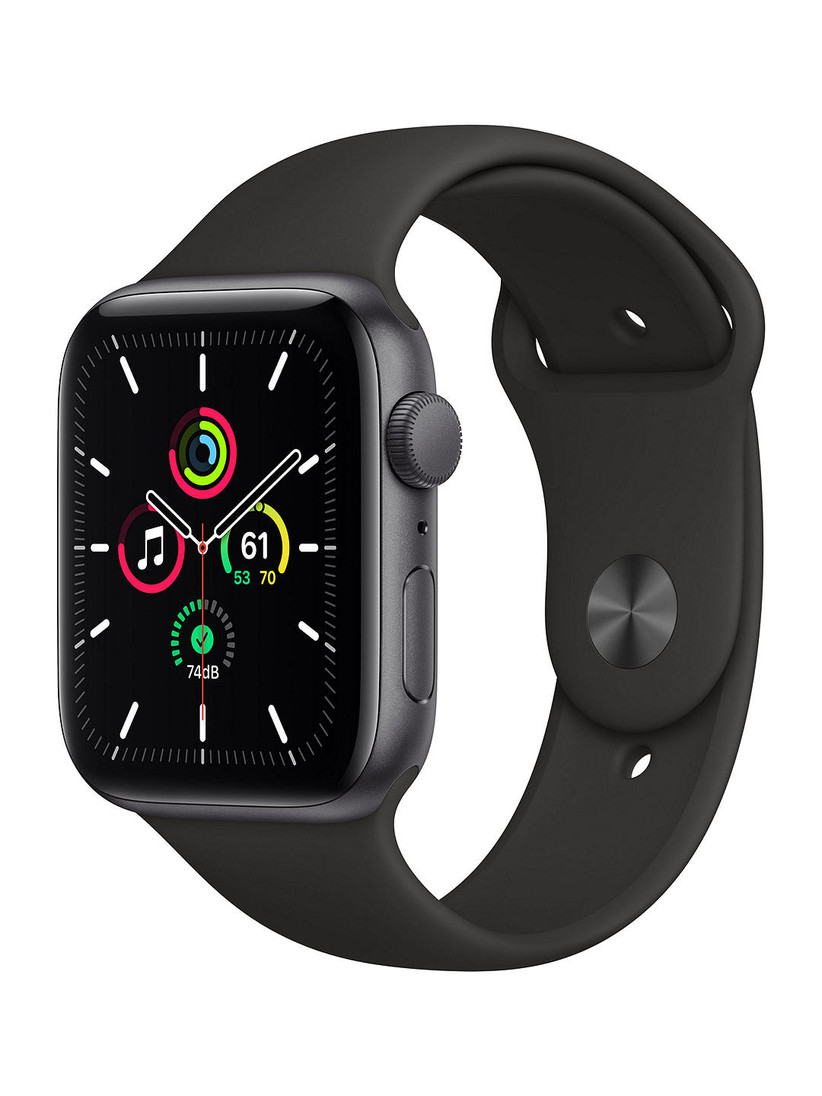 The Apple Watch SE is the latest release alongside the much pricier Apple Watch 6. The SE has the same bigger screen size and amazing app and function options, without as big a price tag. It's perfect to track fitness, with built-in GPS and water resistance, plus you can set sleep goals and use Apple Pay.
Men's Moccasin Slippers - from £14.44, Amazon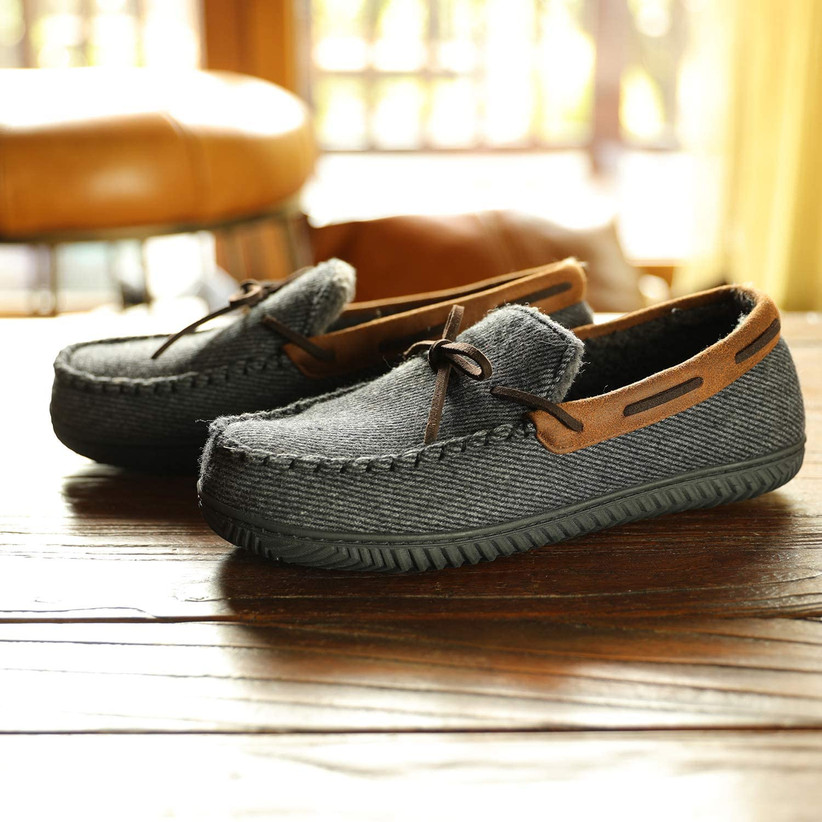 These stylish slip-ons in a traditional moccasin design have a thick memory foam sole and warm fleece lining for ultimate comfort. They adapt to and cushion the feet, while keeping them warm but not sweaty. Size up for the perfect fit.
READ MORE: The Etiquette and Rules for Parents Paying for Your Wedding
Father in Law Mug - £12.06, Etsy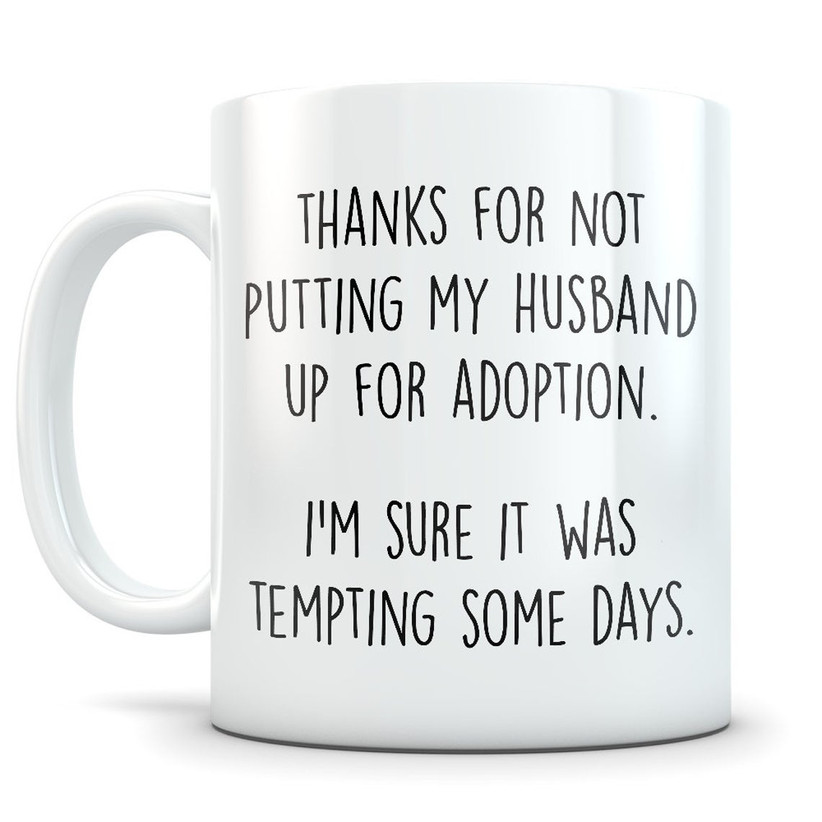 Looking for a cheeky little gift to give? This funny mug will become a new favourite in the house (and don't expect your mother in law not to steal it too).
3D Printer - £276, Amazon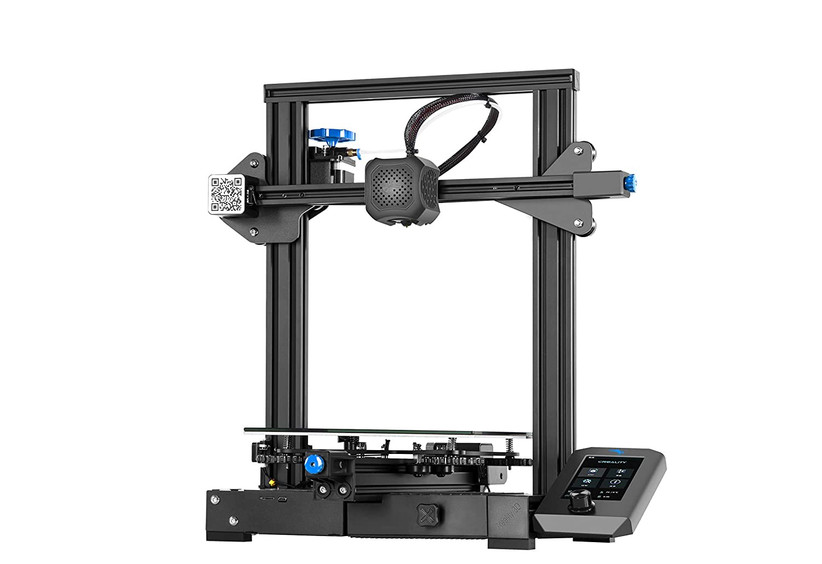 A very niche gift, but the right father in law will go crazy for his own 3D printer! You can bring to life so many different models and start printing in minutes.
Personalised Gifts for Your Father in Law
Personalised Golf Score Card Holder - £19, Oakdene Designs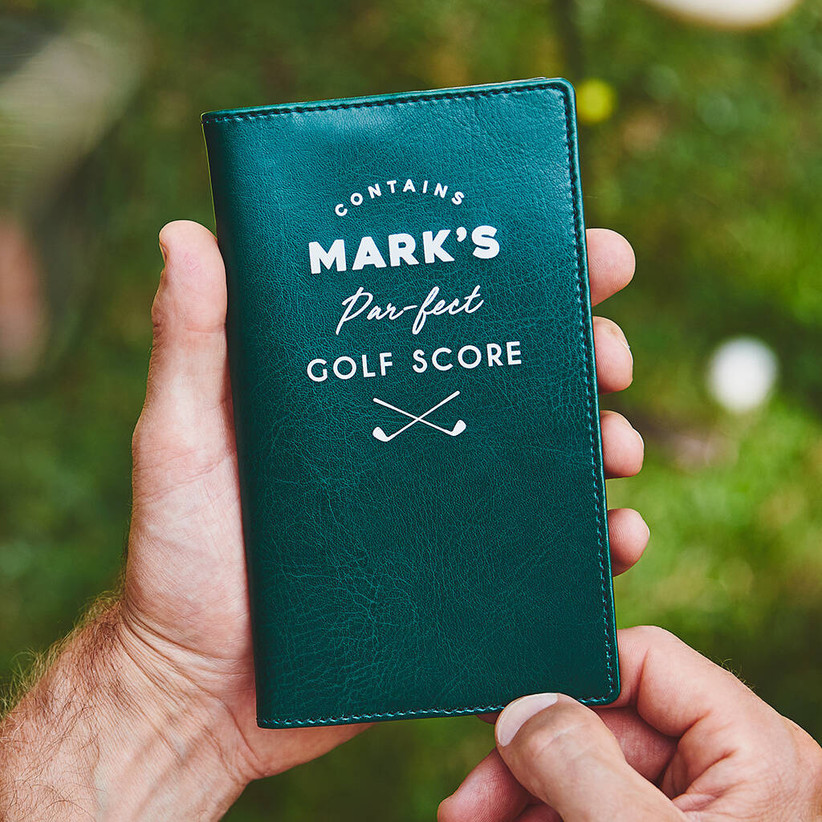 Got a golf fan in the house? For Dads who love nothing more than hitting the green, get them a holder for their score cards. This one is made from soft, easy to clean faux-leather and comes in a choice of seven colours.
Personalised Marmite Jar - £12.50, Menkind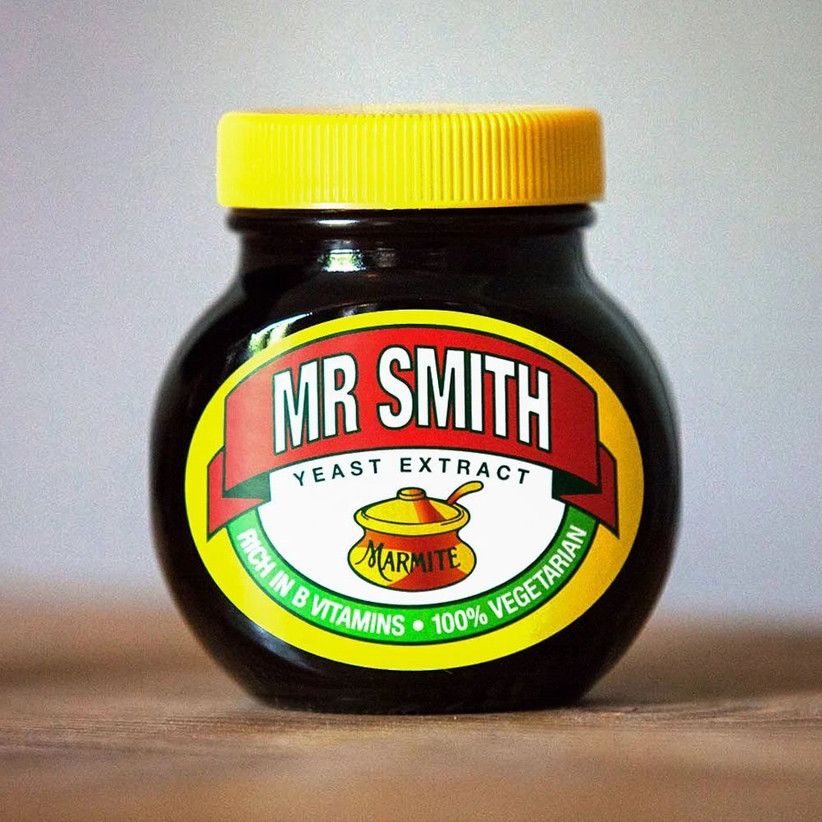 Love it or hate it (hopefully they love it...), a jar of Marmite will be a winner of a gift. Give it with a personalised plate for the breakfast of dreams.
Personalised Wine Carafe and Oak Cheese Board Set - £69, Lisa Angel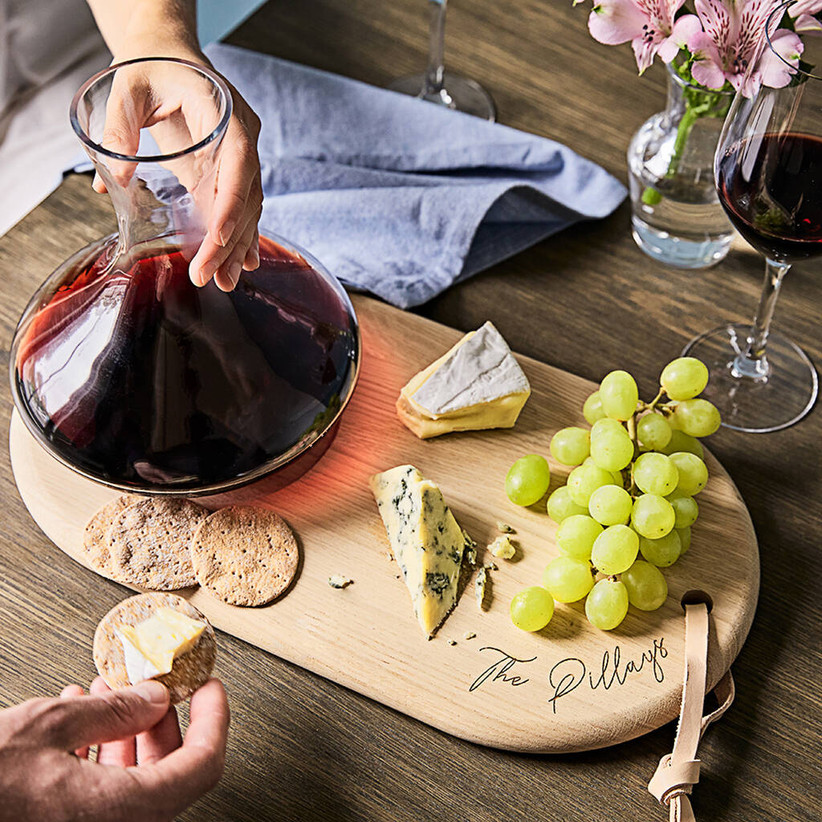 Who doesn't love to end a dinner party (or any good dinner) with a cheese board. Treat your father in law to this solid oak cheese board that comes with a 1.4l glass decanter. Incredibly classy.
Personalised Plectrums - £12, Oakdene Designs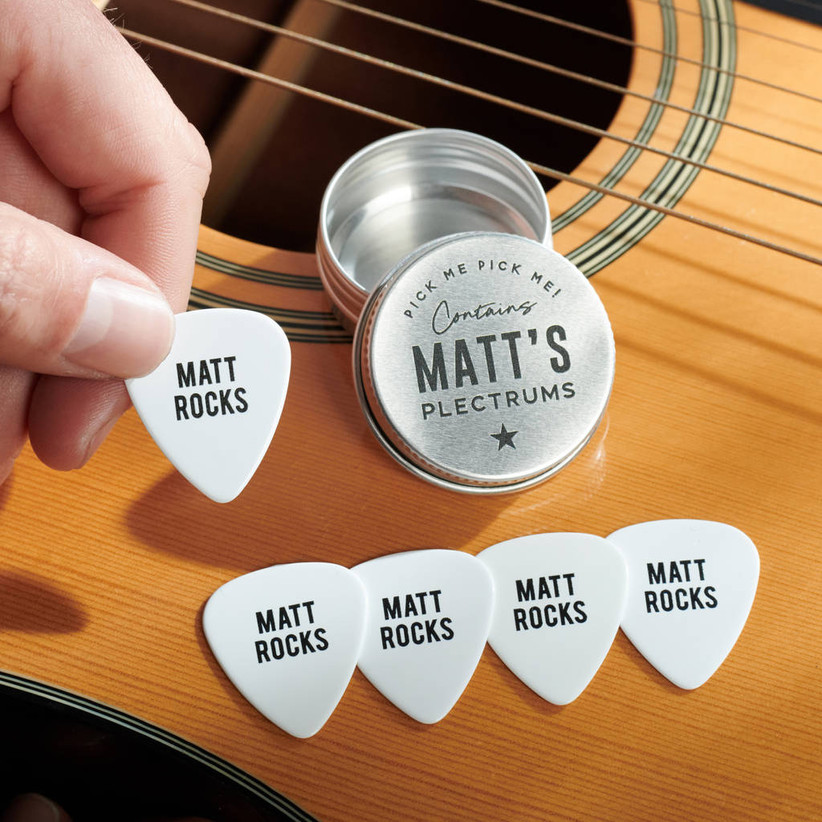 These guitar plectrums are the ideal gift for any old rocker or someone taking up a new hobby. The set of five white plectrums comes personalised with your choice of words and in their own tin - a perfect present for the guitar enthusiast.
Personalised Bedside Watch and Phone Stand - £39.95, MijMoj Design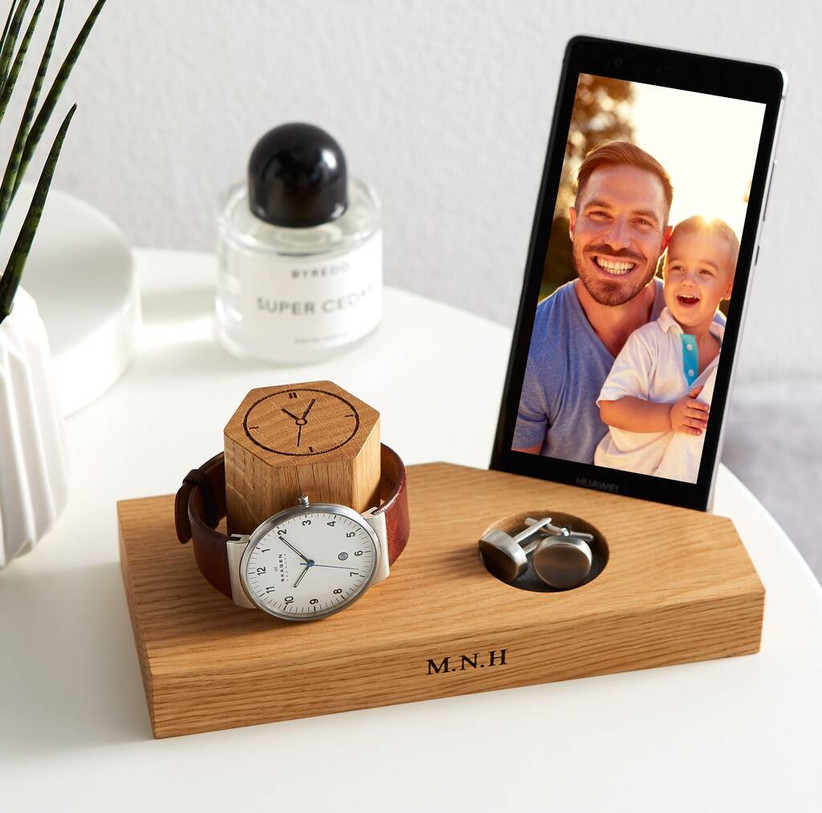 A handcrafted solid walnut or oak beside watch stand is a great gift for the Dad that has it all. Your father in law probably already has a favourite watch (we've got an idea for that if he hasn't) so giving him somewhere to store it is perfect. It can be engraved front and back and come with your choice of slots, like one for glasses instead of cufflinks.
Personalised Apron - £30, Clouds and Currents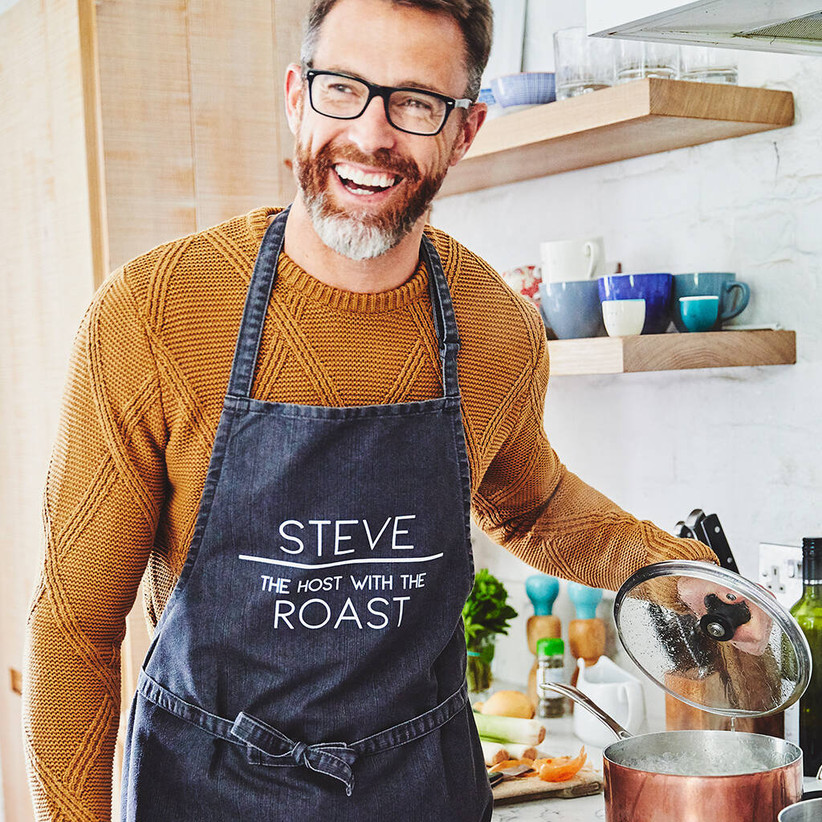 Any cook worth his salt needs a custom apron and your father in law will adore this hand-finished denim number complete with witty slogan.
Personalised Tape Measure - £12, Menkind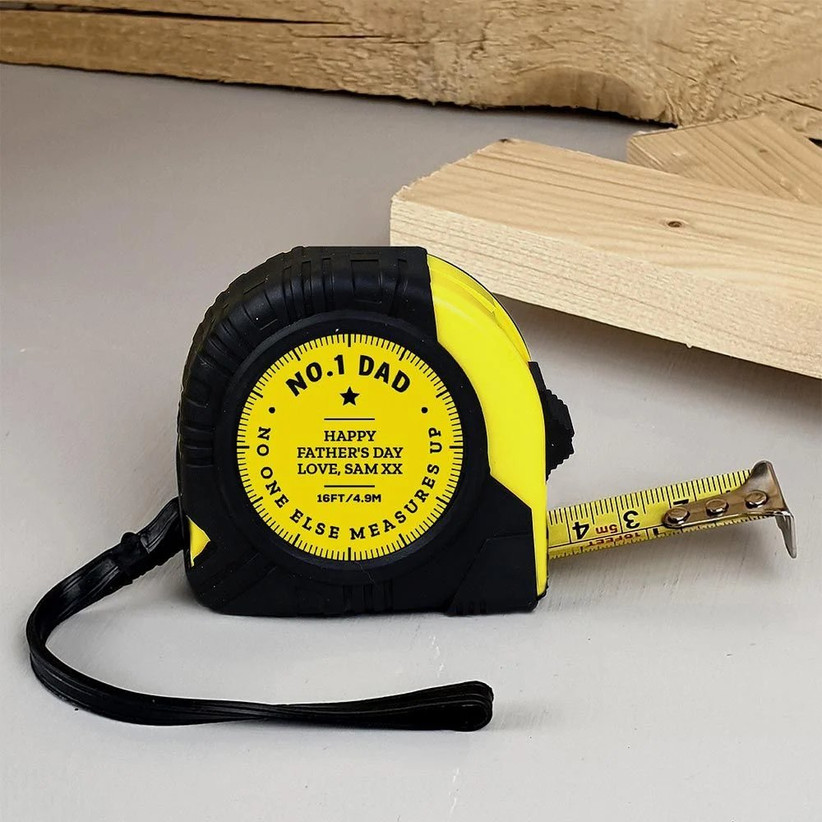 Personalise this tape measure for a DIY loving dad. You can choose what you'd like written across all three lines and he'll always have it ready in his pocket for when anything needs measuring up.
Personalised 'A Year to Remember' Gin - £47, Oh So Cherished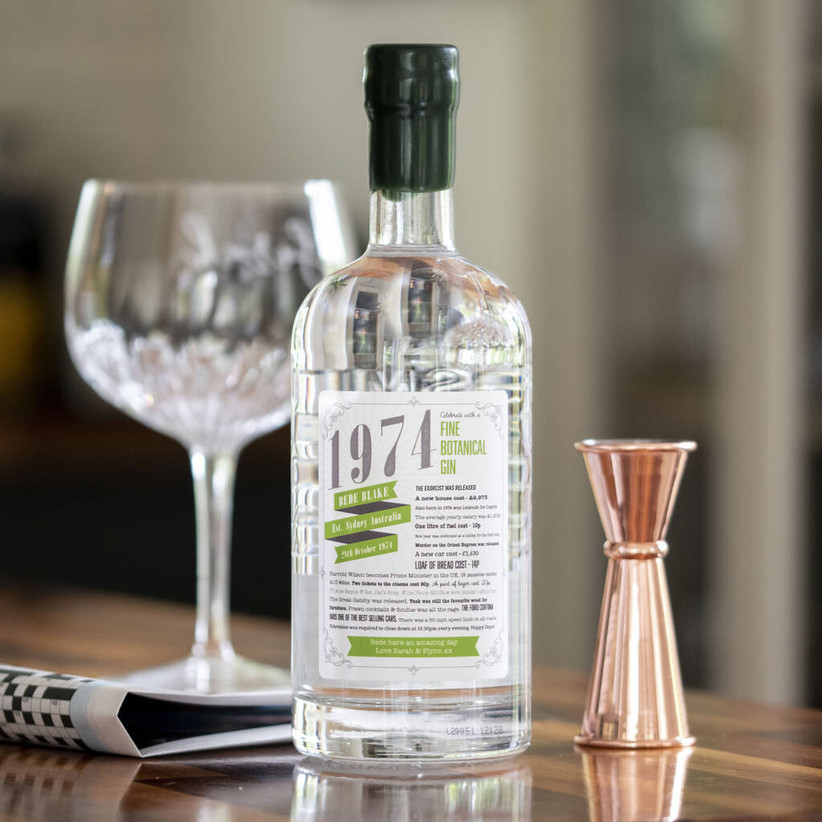 This delicious bottle of botanical gin is personalised with a label featuring trivia all about a year of your choice, which makes it a perfect birthday gift. You can pair it with a matching glass too.
Customisable BBQ Branding Iron - £15, Menkind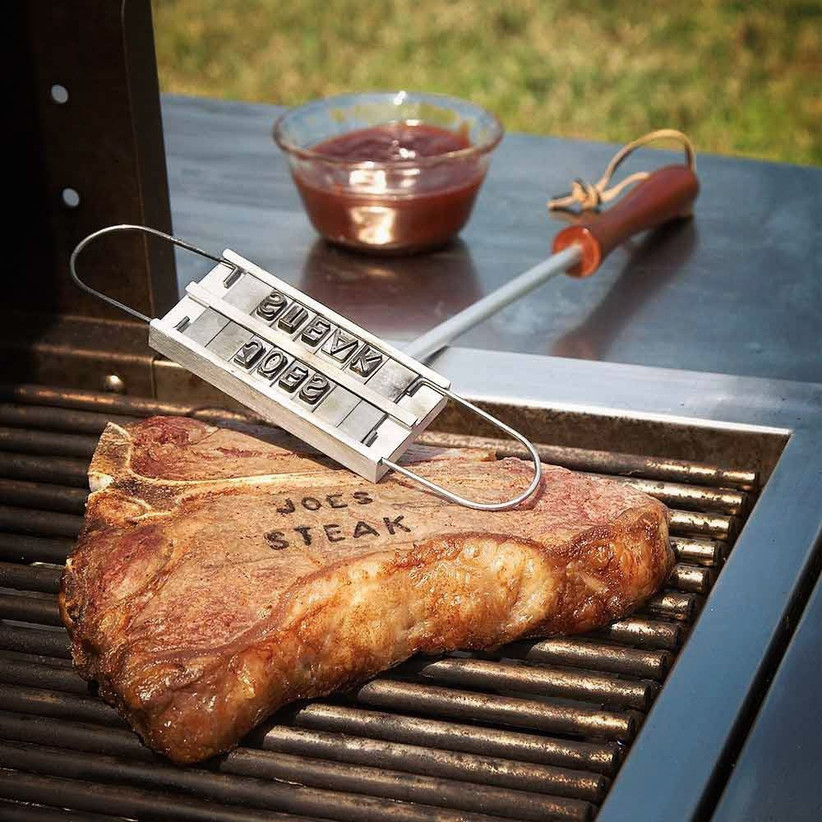 Hard to pull him away from the BBQ? Help your father in law put a stamp (literally) on his best work with this classic cowboy steak stamp. With 55 letters, you can write whatever message you want - just remember to spell it backwards!
Wooden Bicycle Tool Kit - £21, Twenty-Seven
Gift this seriously useful bicycle repair kit that comes with an allen key tool, puncture repair kit and your name engraved on the side so you won't lose it. Who doesn't love a practical present that looks good too?
Subscription Gifts for Your Father in Law
Sock Subscription - from £5.50 a Month, Henry J Socks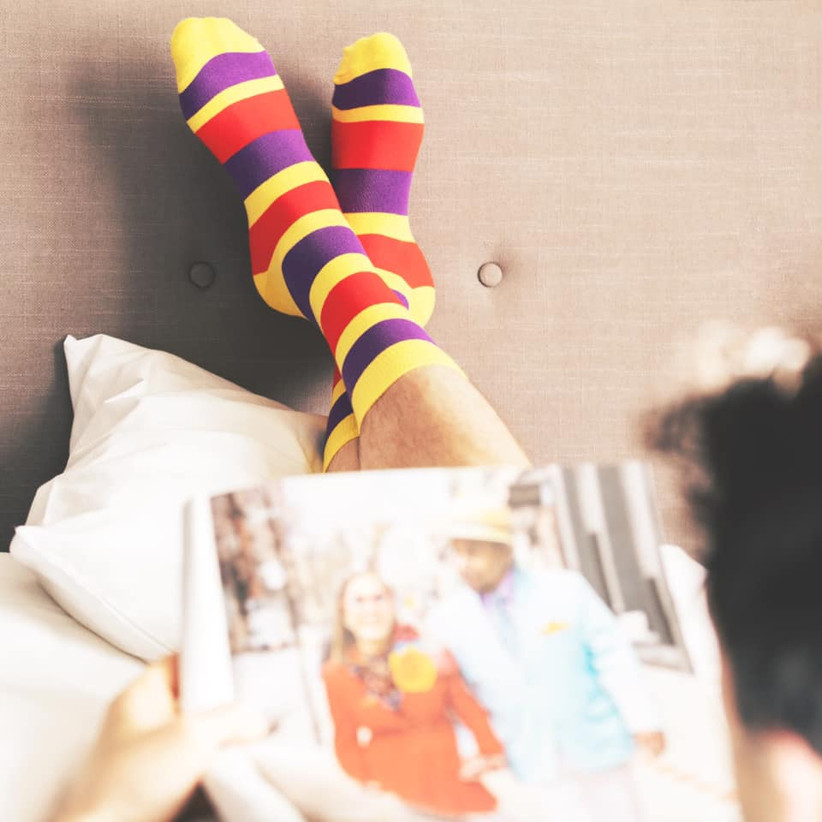 Henry J Socks is known for bright, bold and jazzy socks. If your father in love has a vibrant personality, match it with these quirky socks - one pair of which will be delivered to your door every month.
Friday Night Curry Subscription - £26 for 3 Months, The Spicery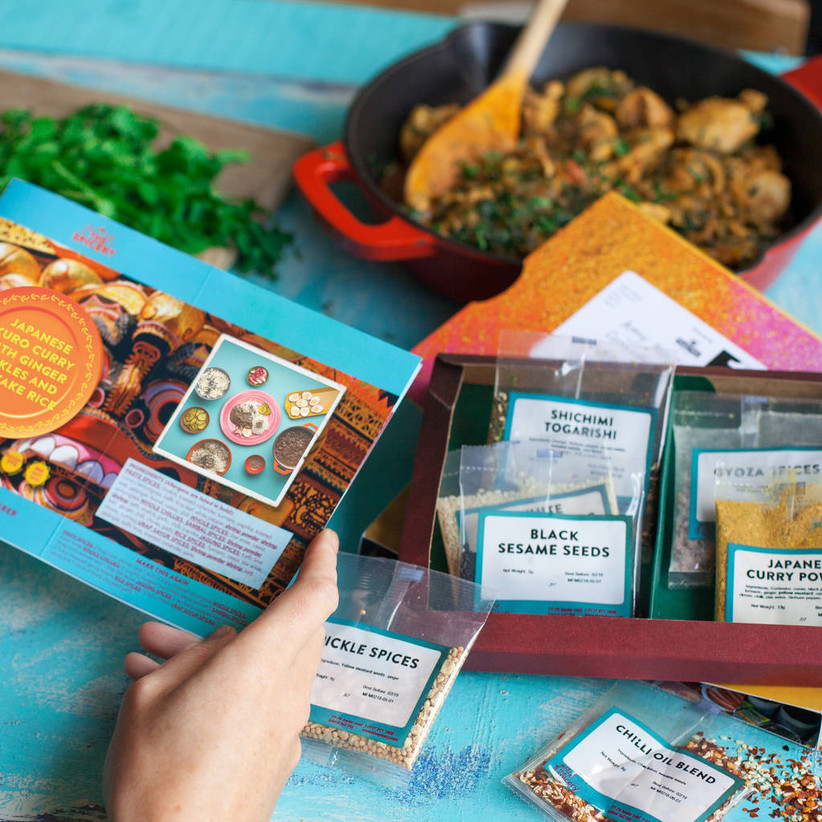 Is your father in law a keen cook looking to expand his repertoire? How about a curry recipe kit subscription, which has all of the fresh spices and recipe cards he needs to cook an incredible curry feast for four people? The recipes come from all over the world, like Javanese chicken curry and Goan Pork Balchao. Included is a simple shopping list of other ingredients (like fresh meat and veg) and voila - you'll be whipping up a curry and sides in no time!
Skin and Hair Kit - £39 Every 2 Months, Manual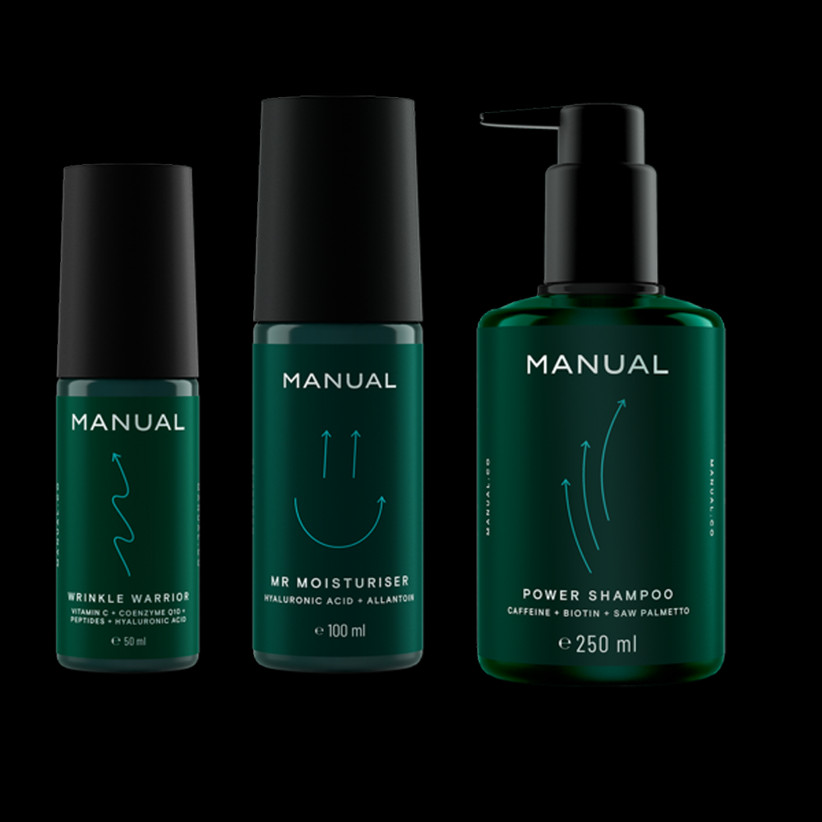 Everyone should feel good about the skin they're in. Manual are a health and well-being service that deal with lots of issues affecting men, but we love their active-ingredient packed moisturisers and hair-growth shampoo. It's high-quality, potent stuff that will make a visible difference and help him look and feel his best. A great subscription ahead of a milestone occasion when lots of photos will be taken.
Beer Club Gift Subscription - £69 for 3 Months, Beer 52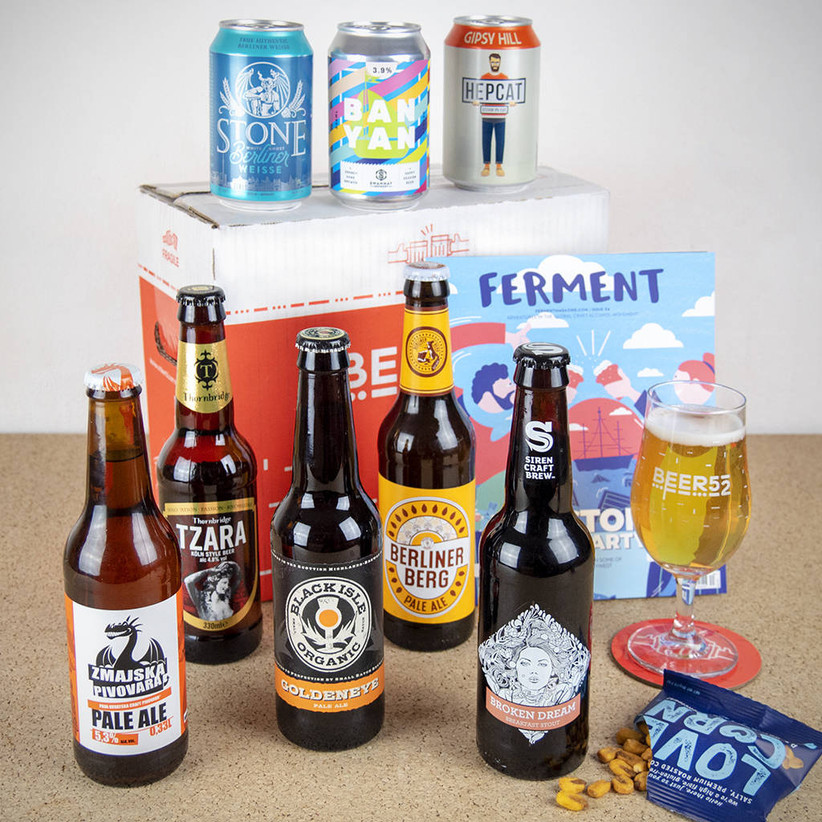 Beer lovers will make good use of this beer subscription, which delivers eight new small batch, craft beers in a special beer gift box each month. You'll also get a copy of Ferment magazine and a snack to enjoy with your new IPAs, pilsners and lagers.
READ MORE: How to Handle Splitting Christmas Between Your Families
Coffee and Book Club - £29.95 for 3 Months, Bookishly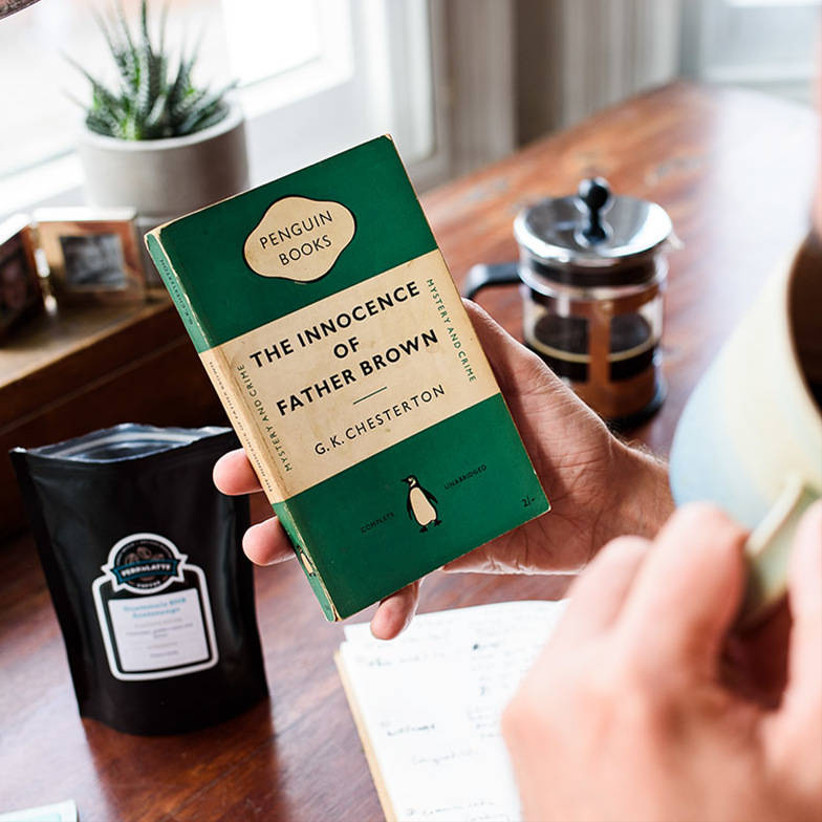 Each month your father in law will be sent a surprise vintage paperback and a pack of delicious fresh, ground coffee. If he's more into crime fiction, there's a vintage crime thriller version too. Everything you need to settle down for an afternoon and lose yourself in a new story! (FYI, there's a tea version as well if coffee isn't his bag).
Wanderlust Wine Club - from £24 a Month, Wanderlust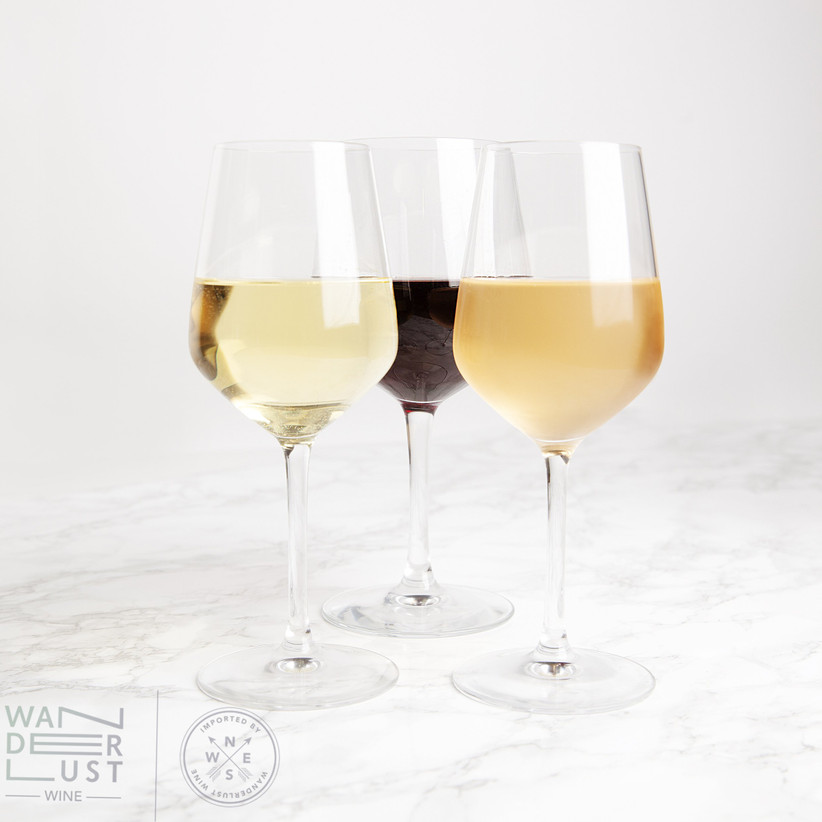 Get sustainable, artisanal wines delivered straight to your father in law's door every two months. He'll also get complimentary tickets to Wanderlust's wine tasting events and he'll get a discount off any wines that he falls for in their online shop.
Gadget Subscription - from £17.99 a Month, Gadget Discovery Club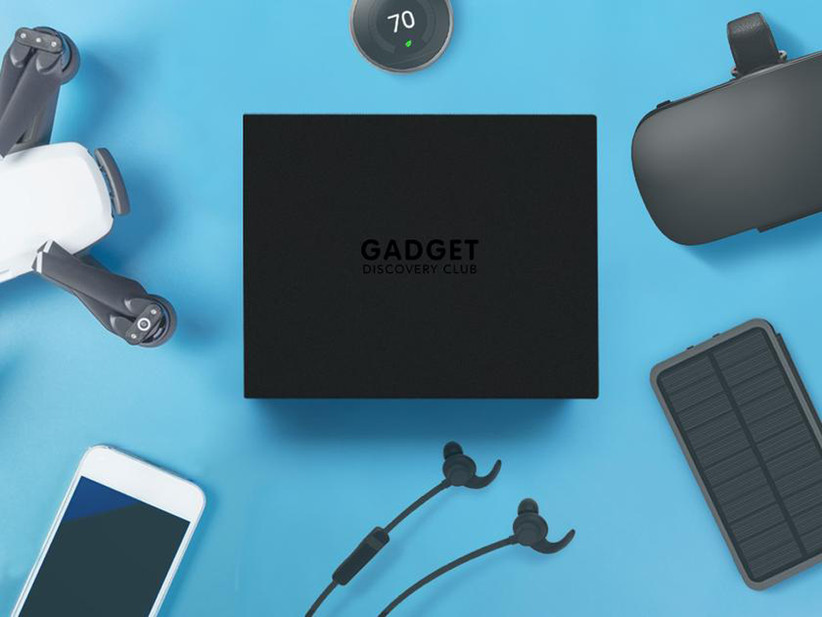 Whether you father in law is a gadget geek or looking to increase his tech savvy, he'll get specially-chosen, innovative, new gadgets sent each month to upgrade his entertainment and lifestyle. Past boxes have included state-of-the-art gadgets from the likes of Google Home, Samsung and Philips. Great for the man who has everything.
Shave Subscription - from £11.50, Harry's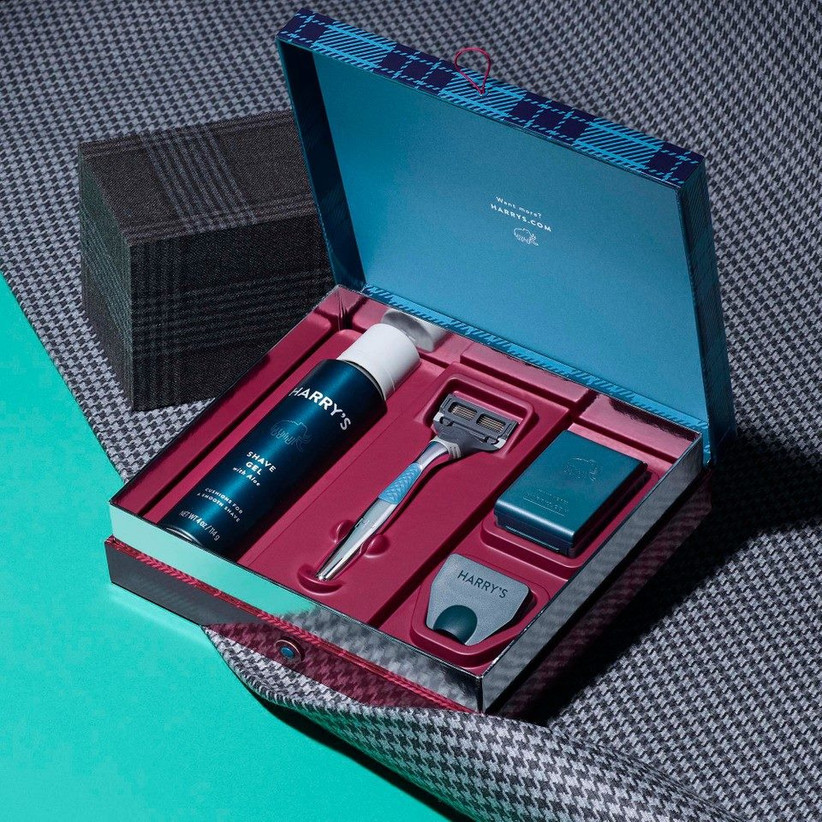 A good razor is an excellent investment and this shaving kit subscription service is a great choice for a clean-shaven dad. In their first box, they'll receive a weighted handle (in a choice of four colours), five-blade razor cartridge, foaming shave gel and a travel blade cover. Then you can choose ongoing refills of blades and shave gel so their face will be smooth for months to come.
Personal Styling Box - £10 Styling Fee per Box, Stitch Fix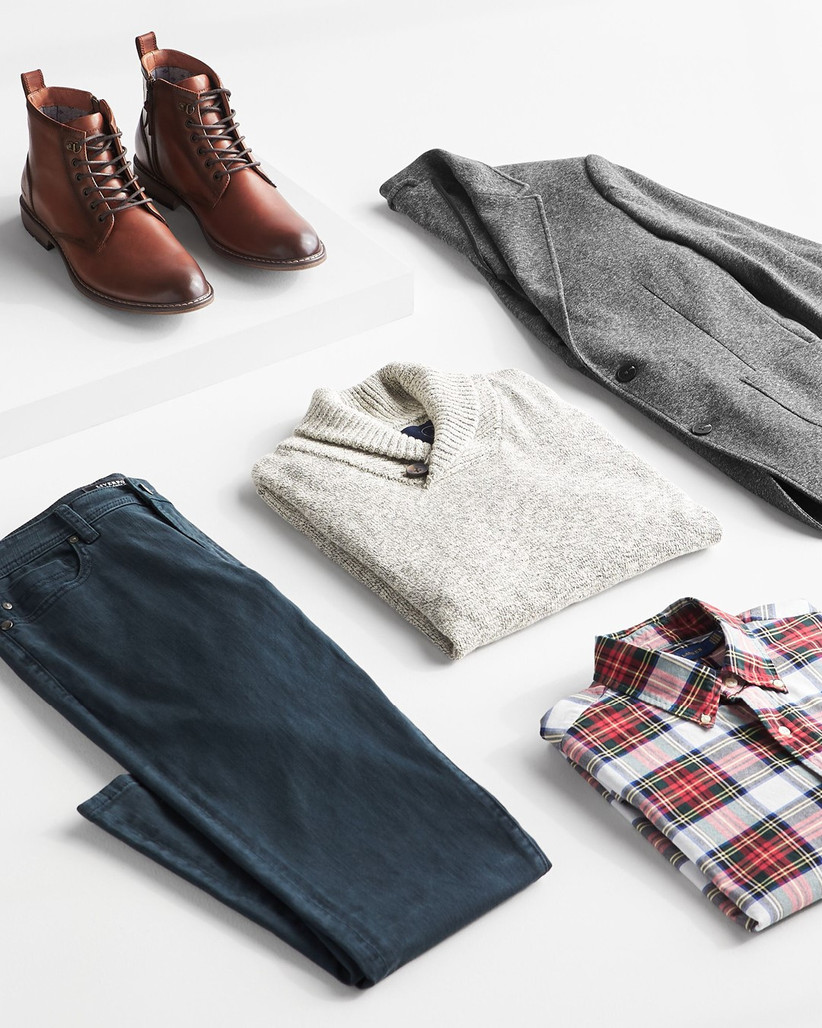 If your father in law could do with a new style or wants to invest in some statement pieces but hates shopping or doesn't know where to start, Stitch Fix is perfect. You fill in a style profile with your sizing, your lifestyle needs and what clothing you like, then a stylist will curate an edit for you which is sent straight to your door. You get to try on all the items, decide what you want to keep and send the rest back - you only pay for what you like. The Box costs £10 and this is then deducted from any clothes you choose to buy. You could choose to get regular or one-off deliveries for your father in law and buy him a few pieces that he loves.
Father in Law Wedding Day Gifts
Father of the Bride/Groom Socks - £7, Etsy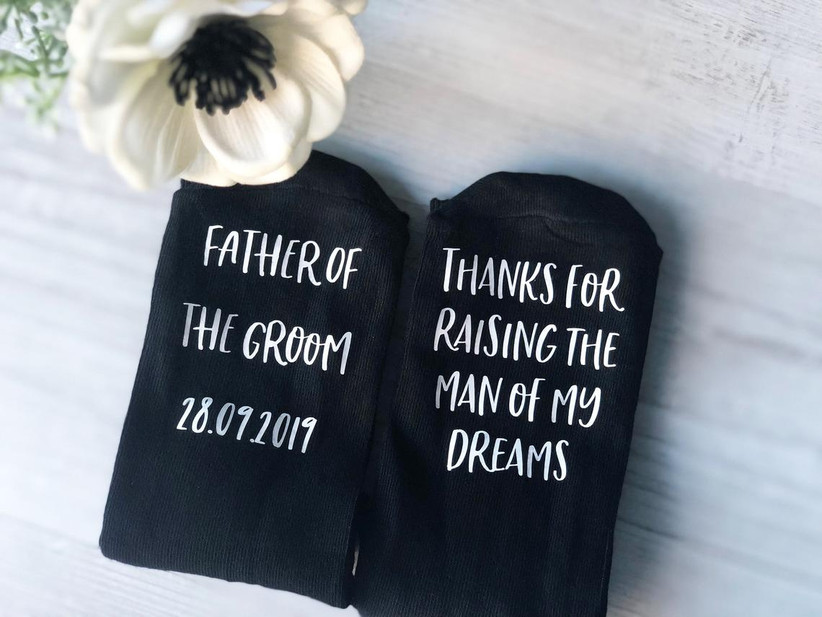 Treat your partner's father to a pair of these wonderful socks to wear on the big day. They'll be the finishing touch to their outfit and something they can keep in their sock drawer to remember the big day (or wear again and again, no one will know).
Father of the Bride/Groom Cufflinks - £11.95, Etsy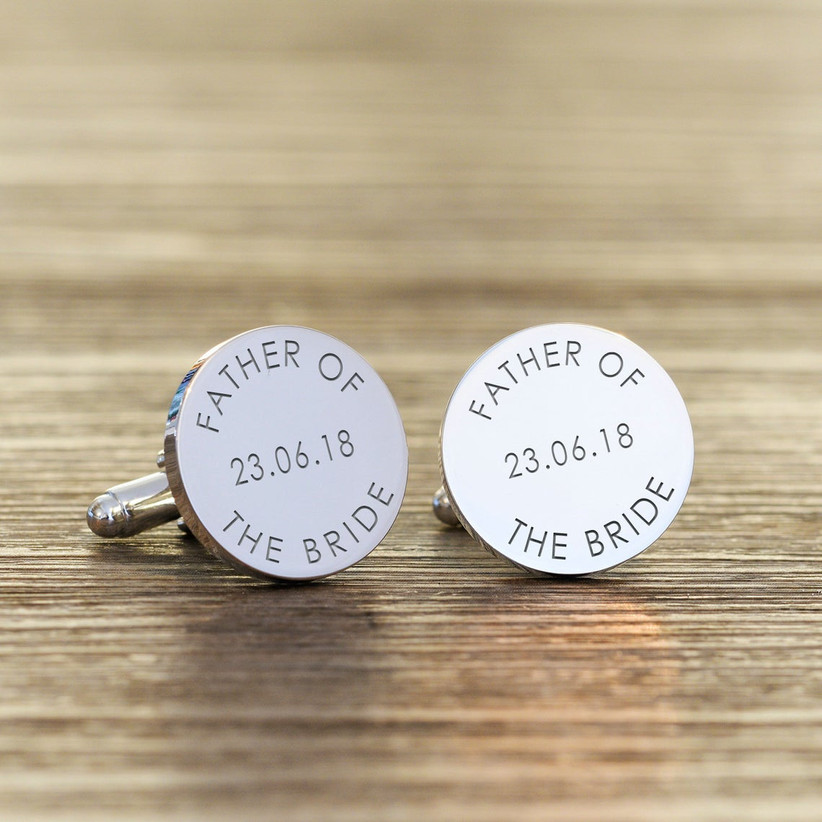 These engraved cufflinks are a wonderful gift to present to your future father in law just ahead of the wedding day. They're a brilliant thank you keepsake and look far more expensive than they cost.
Personalised Father of the Bride Tankard - £9.99, Etsy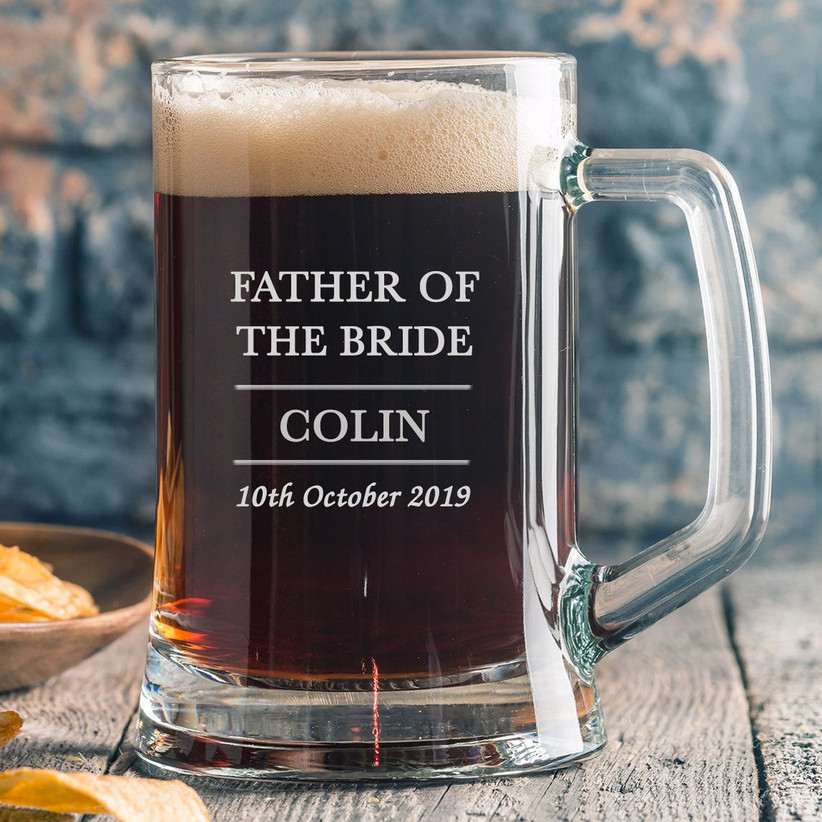 There's no better place for a wedding morning beer to be served than in a personalised tankard for your new father in law. Also great to leave on his place setting at the wedding reception with a cold bottle for some dutch courage before his speech.
Looking for a Christmas present? Here are the best Christmas presents for men and the top advent calendars for men.