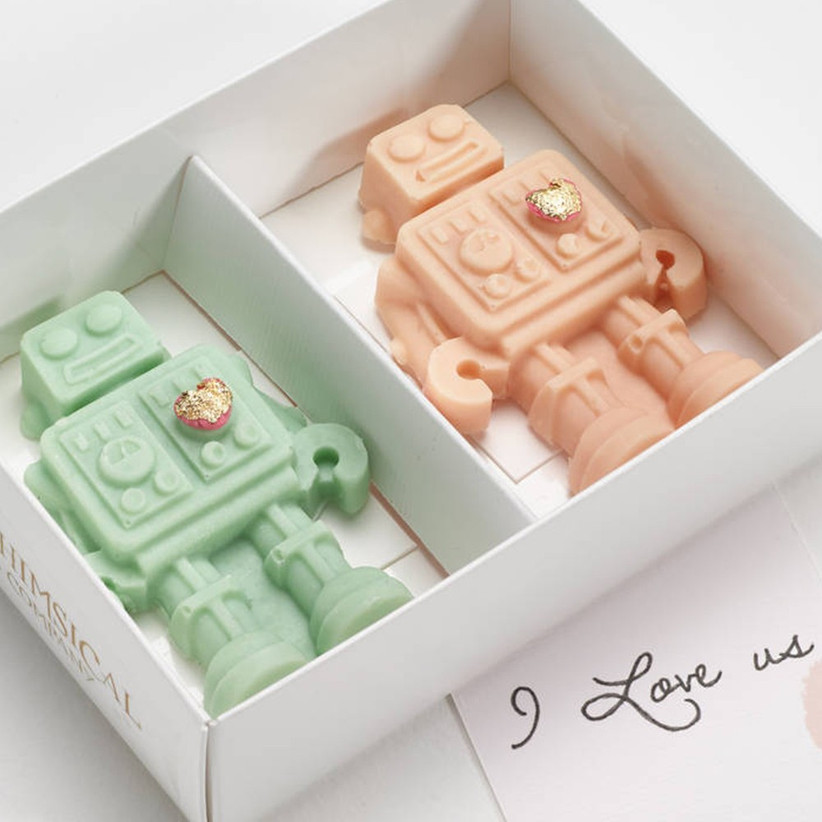 It is a super nice feeling having your guests leave your wedding with a little part of the day that they can cherish forever right?
But what about if you could give them a wedding favour that they could do something even better to – like eating it!
Edible wedding favours are still just as sentimental because you can have them tie in to your wedding theme, and even personalise some to make them really special.
Cute Cookies
These cookies from Bisquittes come in different wedding-themed shapes and even have super personal ones that you can give to the best man and bridesmaids. They will feel really touched having a favour that is completely catered to their role.

Metallic Chocolates
These gorgeous 24K Gold and Oreo pyramids are made from the finest white chocolate and we thank Empire Chocolates for creating them. Imagine how prestige your guests will feel when you gift them with gold as their favour. We'd be happy bunnies here at Hitched HQ.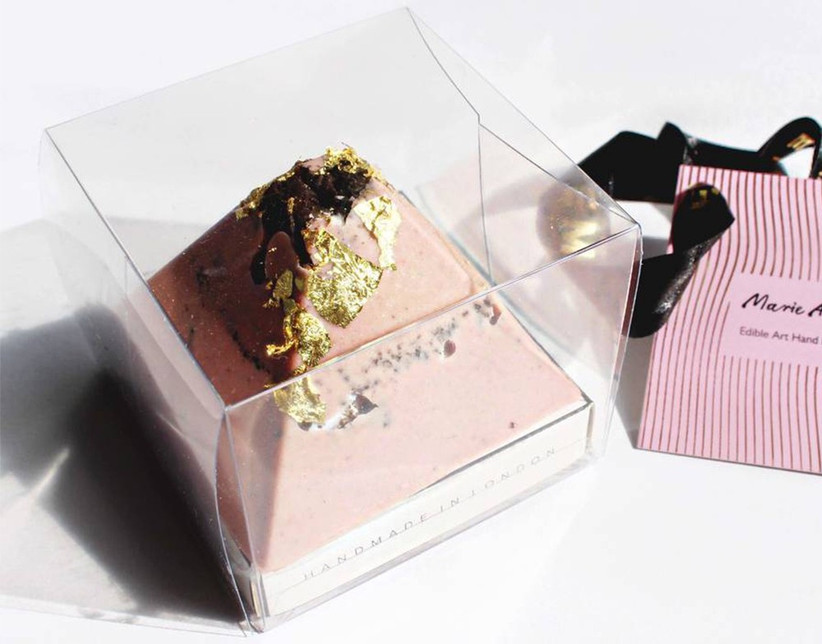 Mr & Mr Cookies
These delightful wedding cookies from Nila Holden are such a gorgeous same sex wedding idea for your favours. They look absolutely delicious and we think your guests will be super impressed with them. The suits look really smart – and really edible!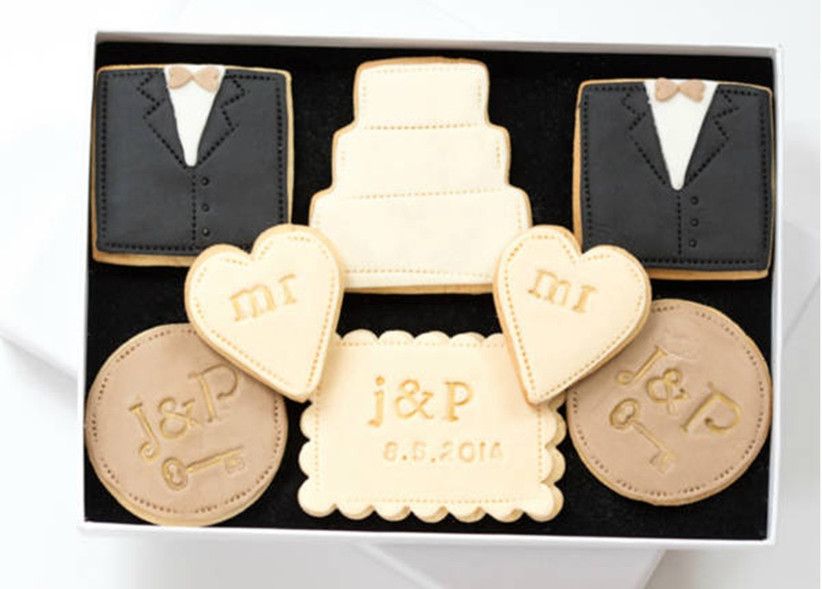 Alco-Favour
Edible wedding favours don't just have to be food. We love this Jack Daniels themed favour and it's even cuter with the can of coke detail and quirky straw. You can make these in varieties to suit your guest's preference, Gin for the ladies with some tonic in the jar, and for the children's wedding favours, have little bottles of orange or cranberry juice and then cans of lemonade in the jars to make them feel just as special.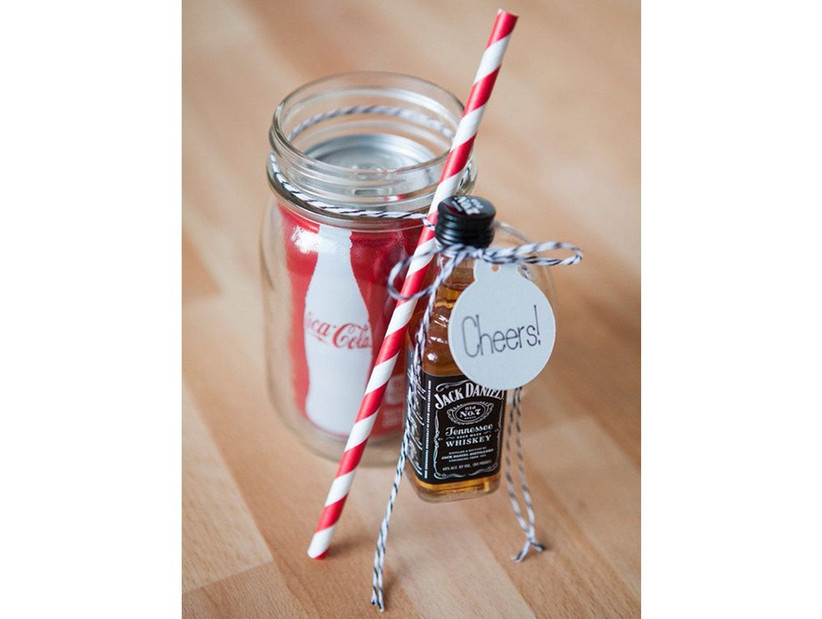 Picture That
What a treat these are. These pretty favours from Food Digital can have your choice of image or text on them and the quality is perfect. You have the choice of tasty marshmallows or delicious Belgian chocolate to create these personalised edible favours with. How will you ever decide?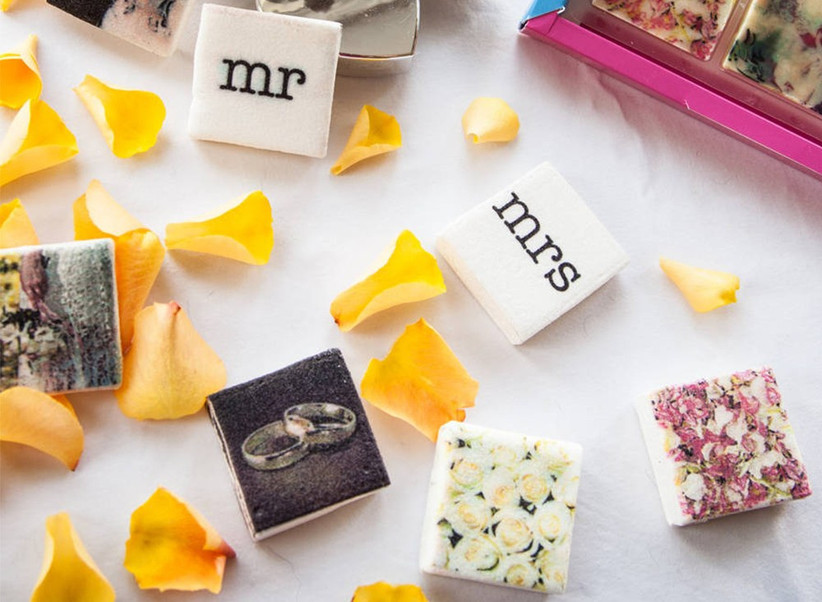 Cake in a Jar
Handmade cupcakes are fabulous. Handmade cupcakes in a pretty jar with rose shaped icing and edible glitter, well; it doesn't get much better than that. Your guests will love receiving these, especially in the gorgeous box they come in which you can add a personalised message to.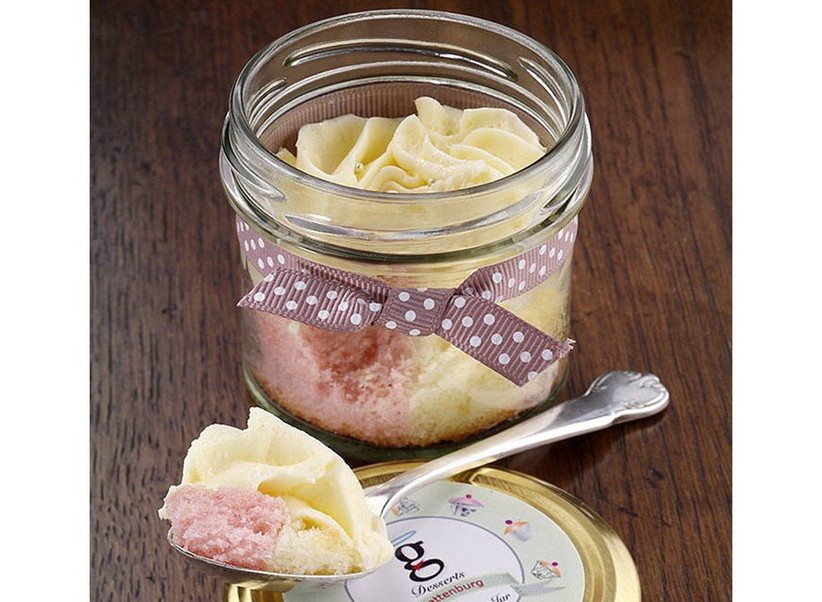 Tempting Tart
This beautiful chocolate wedding favour is encased in an award-winning crispy butter pastry and the best thing about it is that your gluten-free guests can also get stuck into them. Oast To Host even have a multibuy option where you can have a variety of names printed on them for an even more personal touch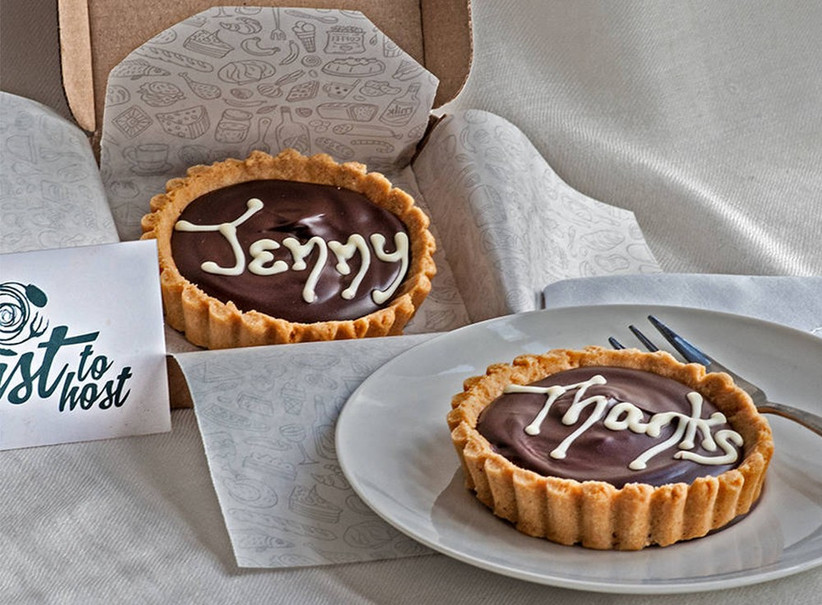 Cute Mallows
Any bride who loves cutesy things that make people smile will most definitely want these jars from The Whimsical Cake Company as their wedding favours. They are fabulously filled with hand painted marshmallows that are almost too pretty to eat – but we're sure your guests will manage.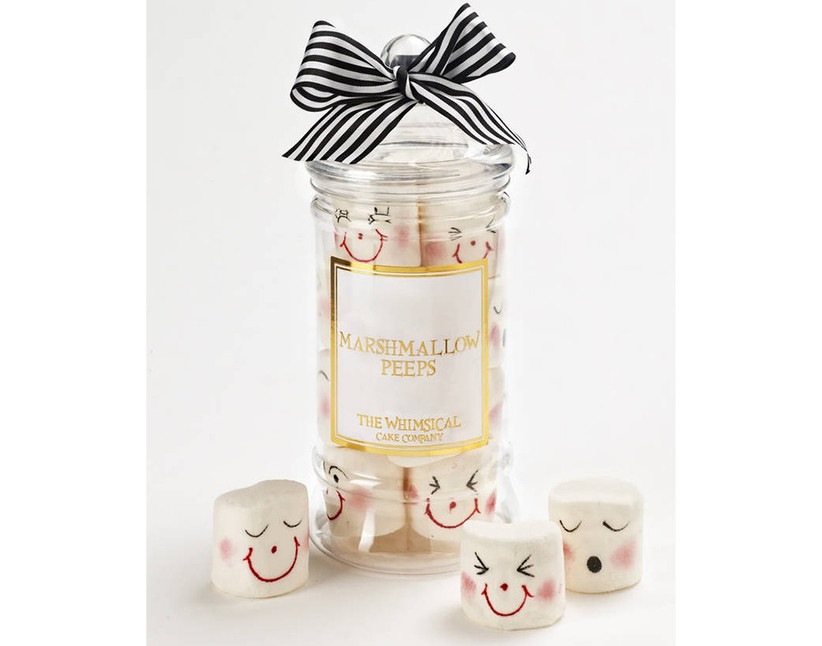 Malteser Tree
Our mouths couldn't stop watering when we laid our eyes on these handmade tree's from Sweet Trees. It truly is chocolate honeycomb at its best and the centre of the tree is made solely out of Belgian chocolate crispy biscuit. Not only does it sound delicious, but it looks incredible!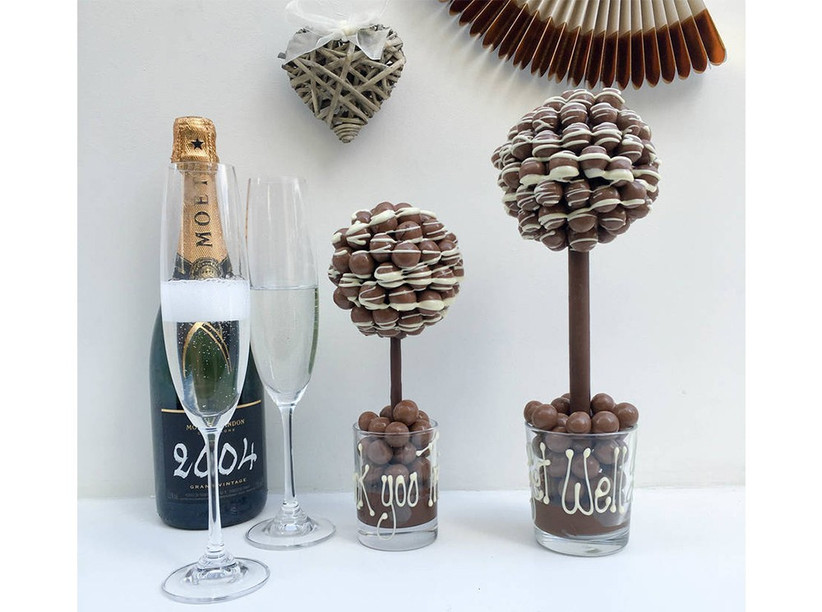 'Mint' To Be
We love the play on words that these tins sport, and the fact that you have bride and groom ones means the men can have one design, and the women can have the other. The adorable mini mint favours from Hope and Willow are filled with super-cool mints that will keep your guests feeling fresh all day.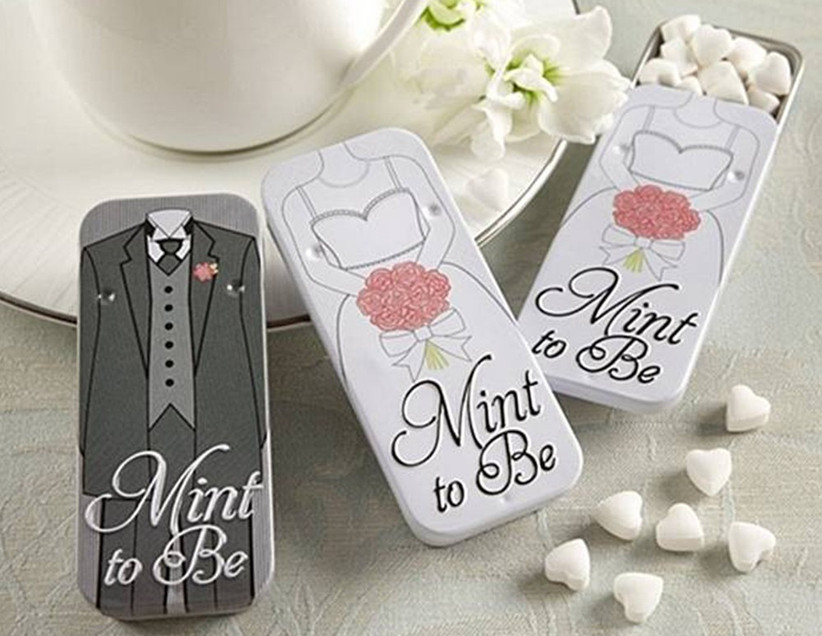 Champagne Showers
Have all of your guests feeling like VIP's with perfectly pink champagne mini-bottles that have personalised tags on them. If pink isn't your colour, opt for a different champagne. You could sort a Veuve Clicquot for an orange theme, or even have personalised labels made especially for your wedding.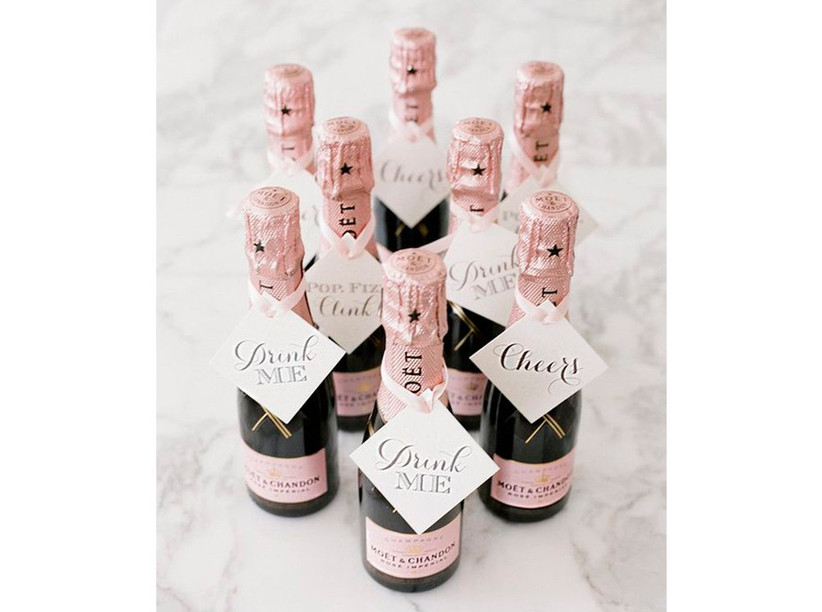 Cake Toppers
These stylish cake toppers are the perfect personalised wedding favours. The simple design can jazz up cupcakes of your choice and be handed out to your ever-anticipating guests. This is also a really nice chance for you to be creative. Why not bake the cupcakes yourself in fancy colours and flavours and then bring them all together in style with these Just Bake toppers.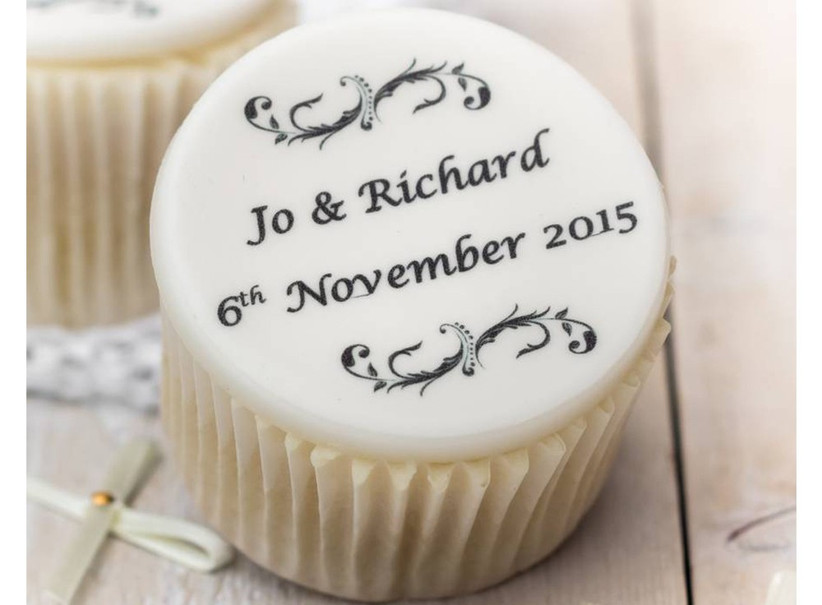 Modern Love
21st century couples everywhere will love these stylish and frankly delicious chocolate robots from The Whimsical Cake Company. They are made in the cutest pastel colours with tiny gold hearts so will look amazing at a summer wedding. Surprise your guests with just how cool you can be.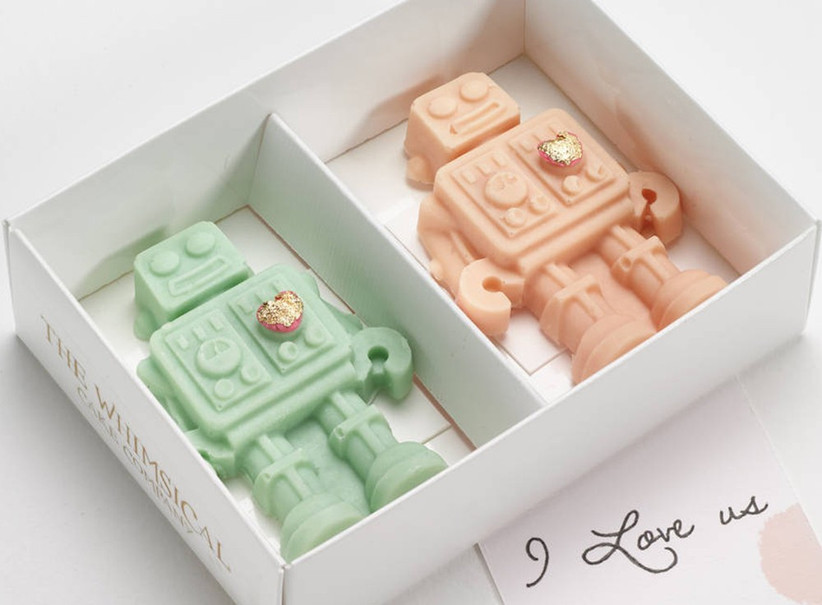 Jam Jars
If you're having a vintage wedding, why not get creative and make some jam to put in little mason jars with funky chequered lids. You can always buy the jam, but we just want to challenge you! They will look so pretty when you're celebrating your nuptials in a country garden in the summer.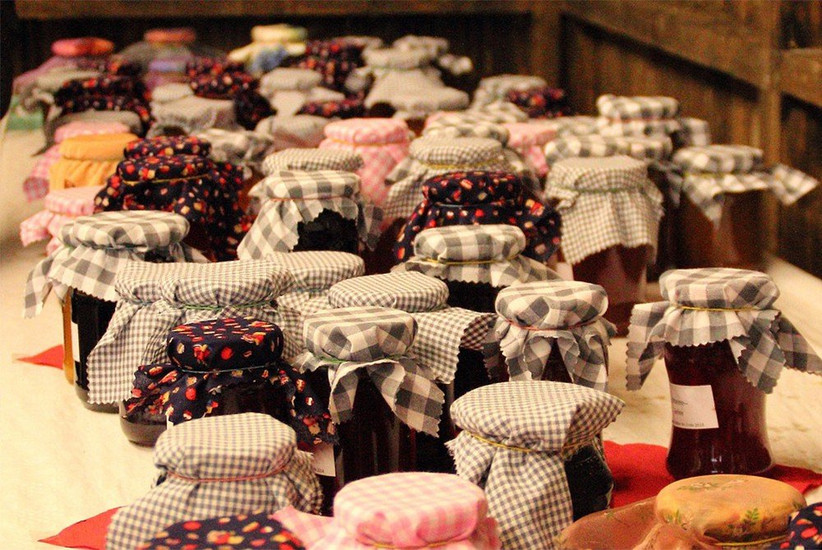 Candy Tree
Sweet Trees have the most colourful and vibrant Haribo tree that we just want to devour right this second. Each tree is handmade and the centre of the tree is chocolaty so your guests will completely get the best of both worlds. If you're having a spring wedding with lots of colour, these will look so amazing on your tables.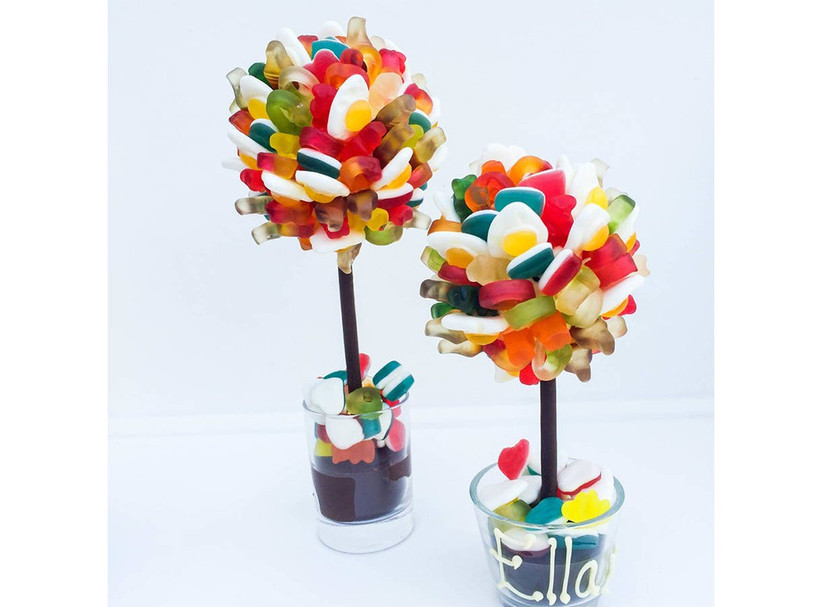 Skull Candy
Skulls may not be your thing, or the first décor idea you have for your wedding, but seriously who could say no to The Whimsical Cake Company's pastel Belgian chocolates. Super stylish and made in the best colours, these are the perfect unusual wedding favour for alternative couples who want a modern and tasty gift for their guests.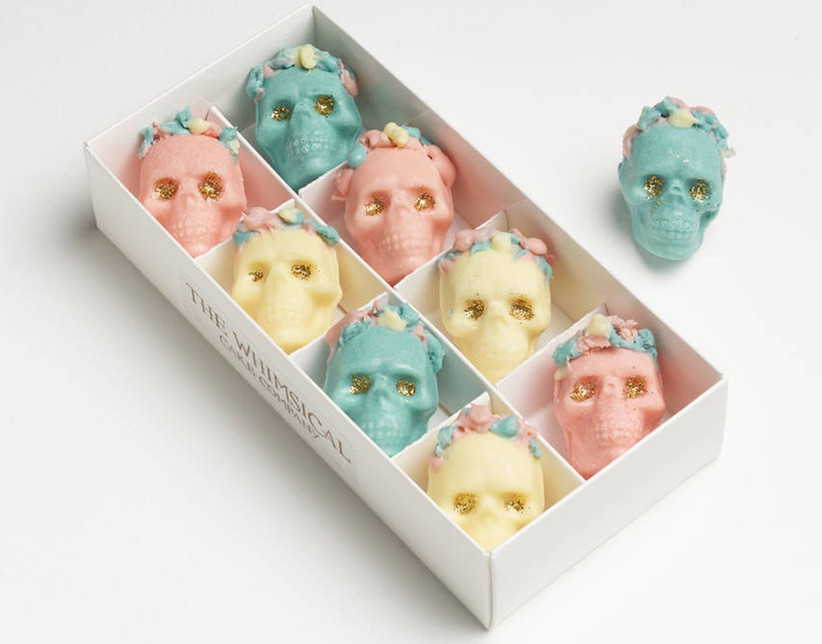 Sugary Stamp
This personalised cookie kit gives you and your partner the chance to get all DIY on your wedding favours and make them yourself. Stomp Stamps provide the kit complete with a rubber stamp of your names and wedding date and cookie cutters in styles of your choice. This can be a really nice wedding planning activity for you to share.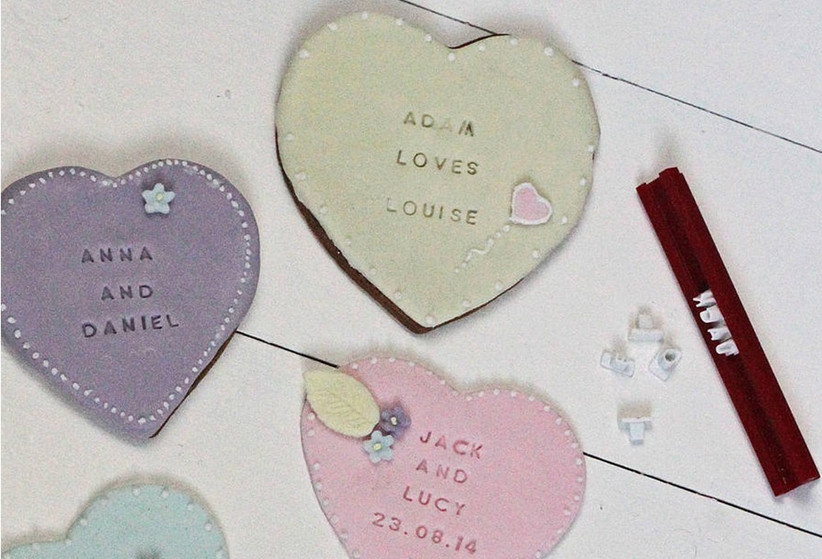 Wed-Pops
These cake pops are amazing. They look like lollipops, taste like cake, and will blow the socks off of your wedding guests. The bride and groom theme is super cute and are made to order. They can be ordered from The Cake Pop Company in a range of colours so even if you're having a pink wedding dress, the cake pops can be made to replicate it.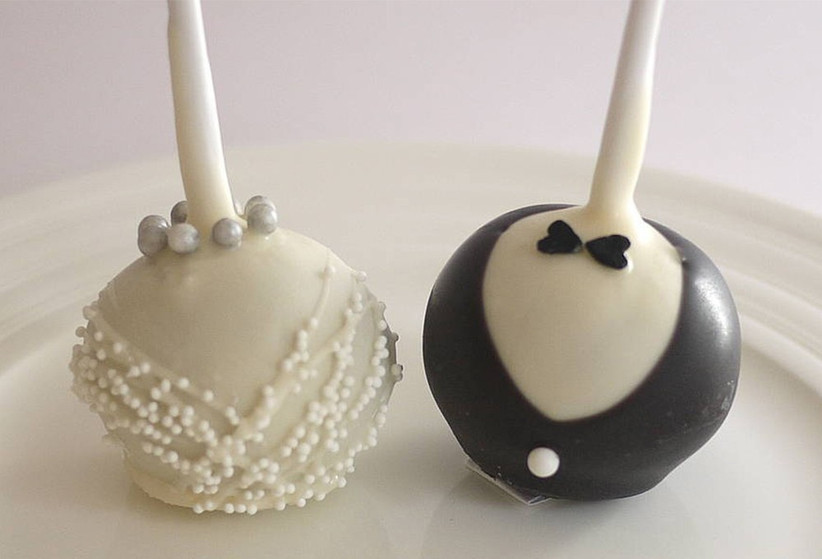 Pretty in Pink
Sweet My Day offer insanely pretty marshmallow bags that can make the perfect edible wedding favours. They look stunning, and will taste even better. Perfect for weddings in any season and almost any theme, we think they are a fantastic option.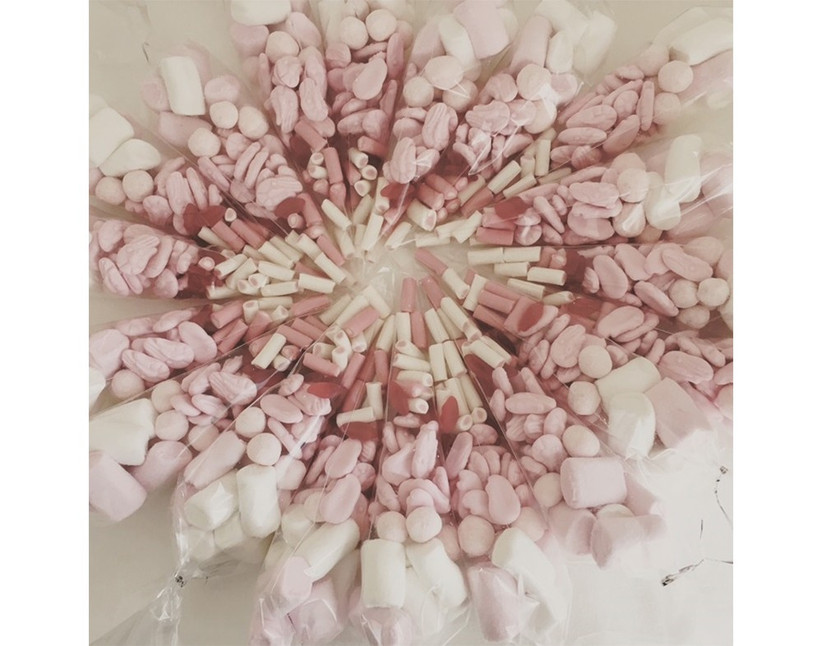 If you still need inspiration, we have the cutest vintage wedding favours – and why not combine the two and make some vintage edible treats! If you do, let us know…