Celebrity In-Laws: 18 Celebs You Didn't Know Were Related Through Marriage
There are some weird and wonderful celebrity pairings out there, which has lead to some incredible celebrity in-laws!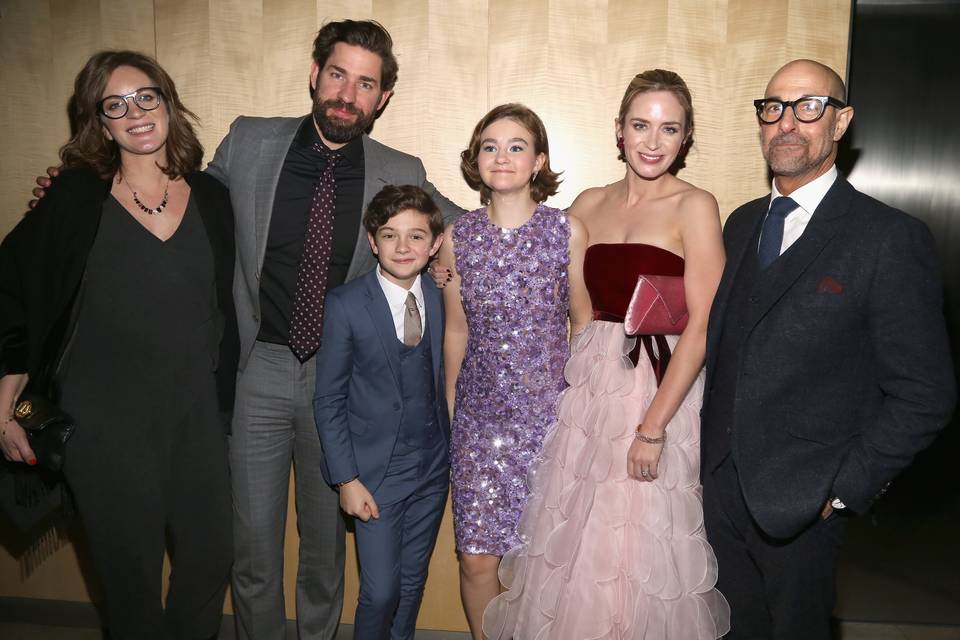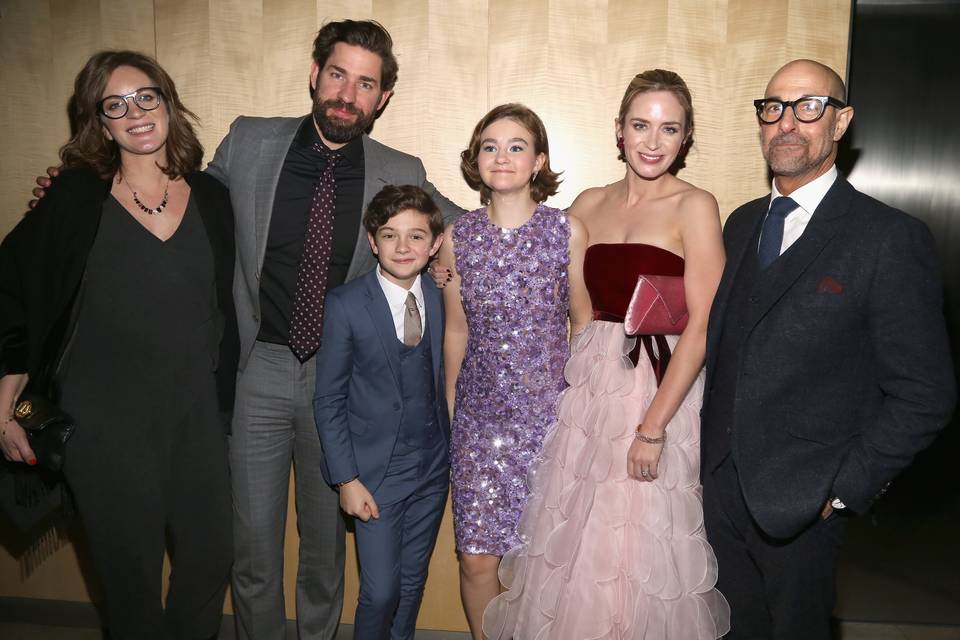 Celebville is a very small world - and it's about to get even smaller! We've looked through the family trees and at the holiday photos on Instagram to bring you the wildest round up of celebrity in-laws out there. Did you know that these celebrities are related by marriage?
If you love celebrity content, you're going to need to see our favourite celebrity wedding venues too!
18 Celebrities You Didn't Know Were Related Through Marriage
1. Lily Collins & Malcolm McDowell, Mary Steenburgen & Ted Danson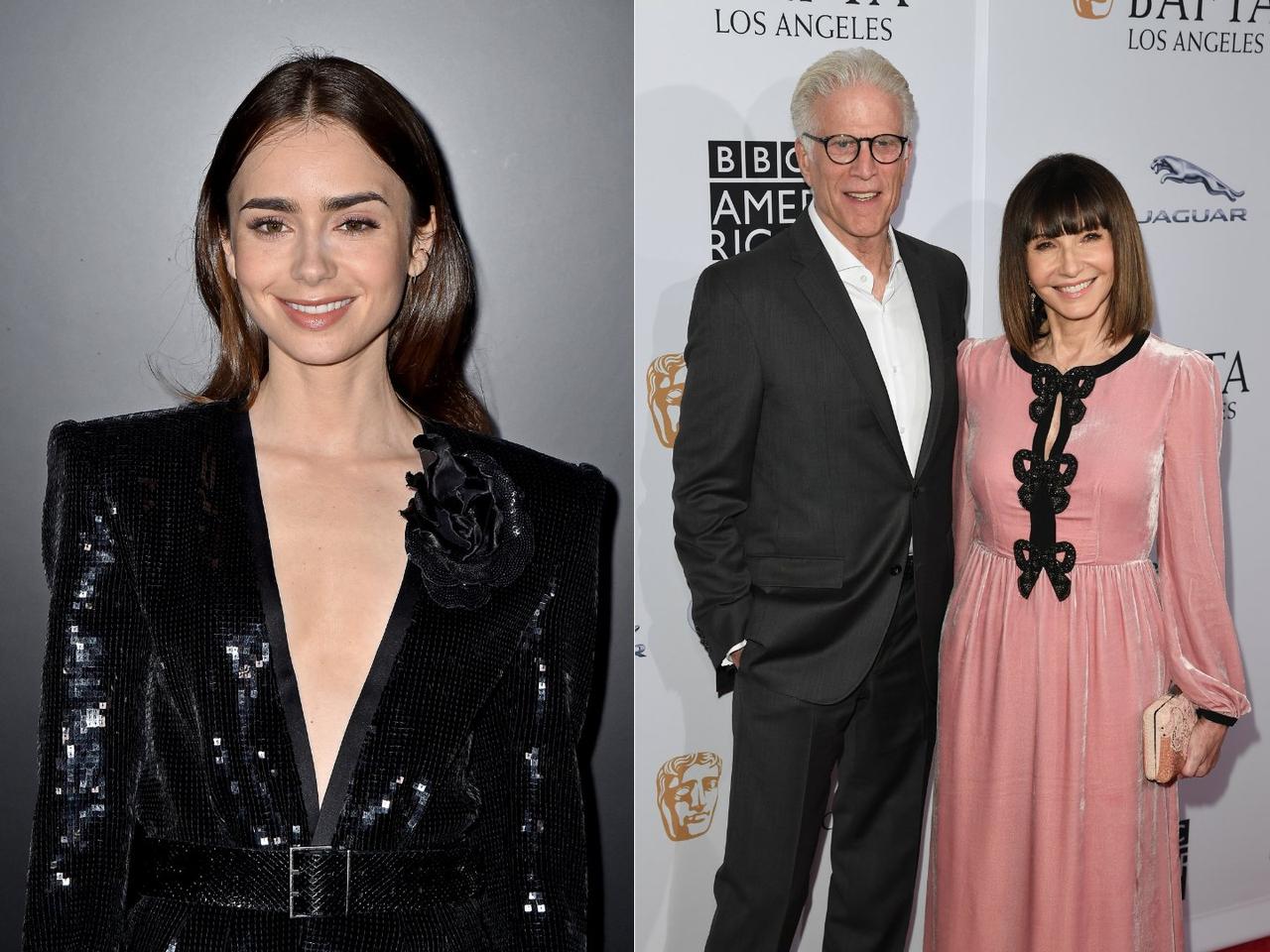 Let's start strong, shall we? Lily Collins, of Emily in Paris fame, has a serious set of in-laws. She is married to Charlie McDowell, son of Mary Steenburgen (Did You Hear About the Millers?) and Colin McDowell (A Clockwork Orange). Ted Danson, of Cheers and The Good Place fame, is also her step-father-in-law through his marriage to Mary - are you keeping up?
And if that wasn't enough, Lily Collins is the daughter of singer (and Genesis drummer) Phil Collins - can you imagine Christmas dinner at theirs?!
2. Priyanka Chopra & Sophie Turner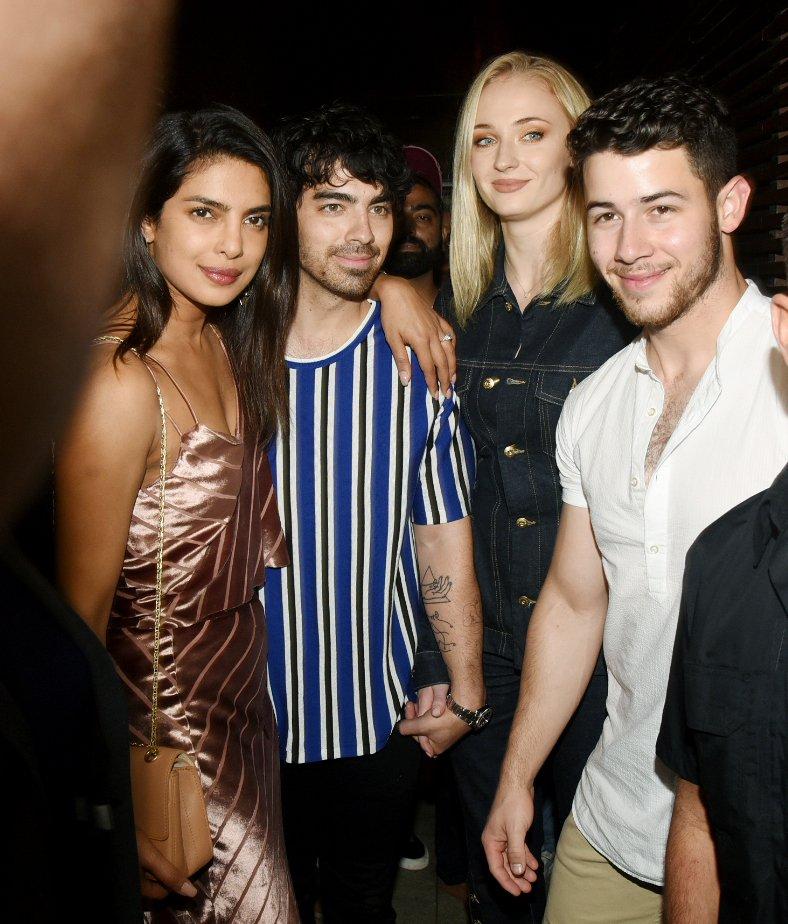 Priyanka Chopra and Game of Thrones actress Sophie Turner are sisters-in-law as they are both married to a Jonas Brother! Priyanka is married to Nick Jonas, while Sophie is married to Joe. That also makes Priyanka 'Aunty Priyanka' to Sophie and Joe's baby daughter Willa!
READ MORE: 15 Celebrity First Dance Songs
3. Mark Ronson & Meryl Streep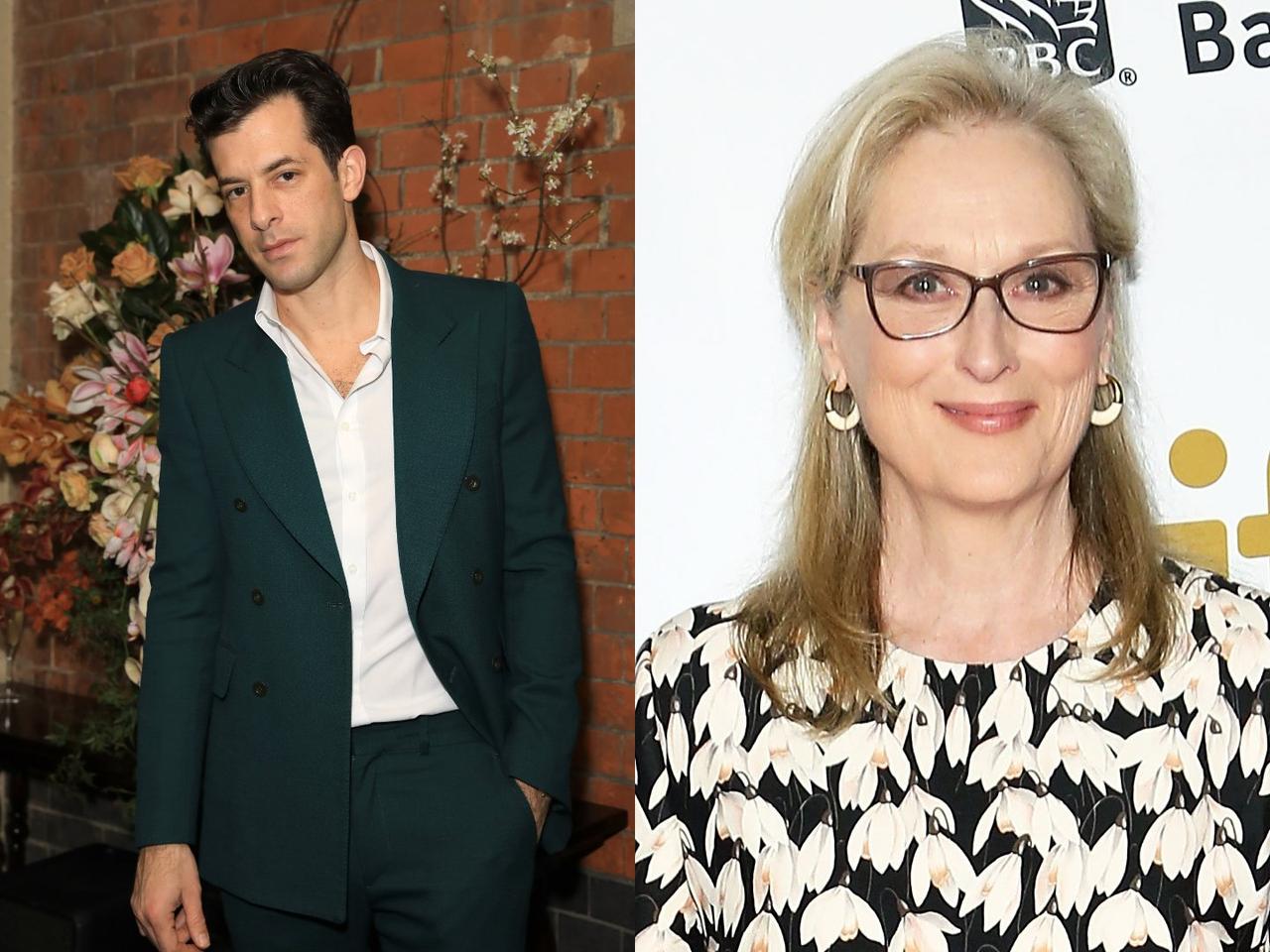 Mark Ronson has bagged himself a truly iconic mother-in-law in the form of The Devil Wears Prada star Meryl Streep. He recently married her daughter, Grace Gummer.
He is no stranger to intimidatingly iconic in-laws though - if we're going to bring up celebrity couples you forgot were once engaged, then we should say he was engaged to Rashida Jones, whose father is Quincy Jones.
4. Jamie Bell & Joaquin Phoenix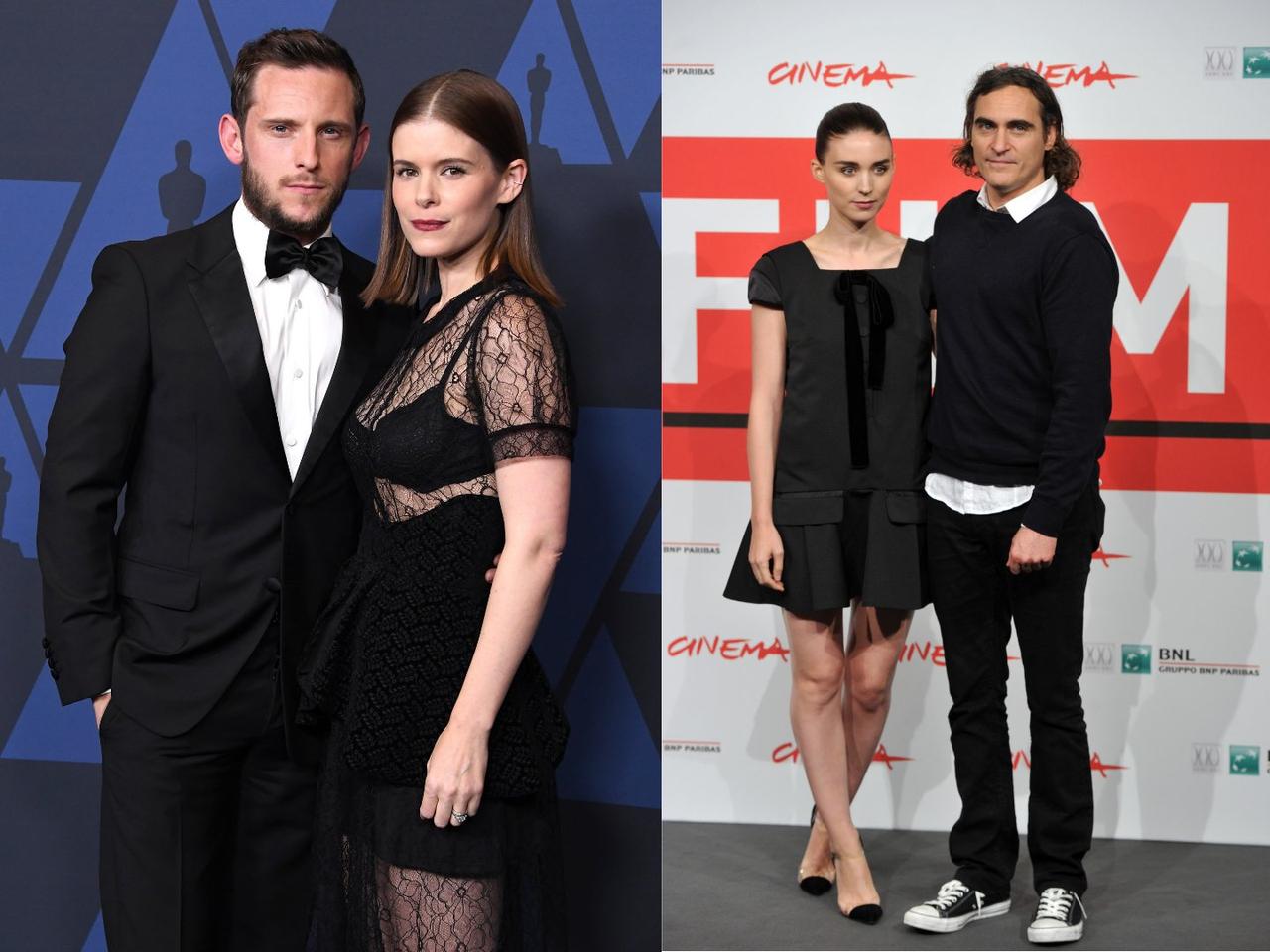 Billy Elliott star Jamie Bell has a famous brother-in-law in the form of Joker actor Joaquin Phoenix - the pair are both married to a Mara sister. Jamie's wife is Kate Mara (House of Cards), while Joaquin is wedded to Rooney Mara.
5. Joaquin Phoenix & Casey Affleck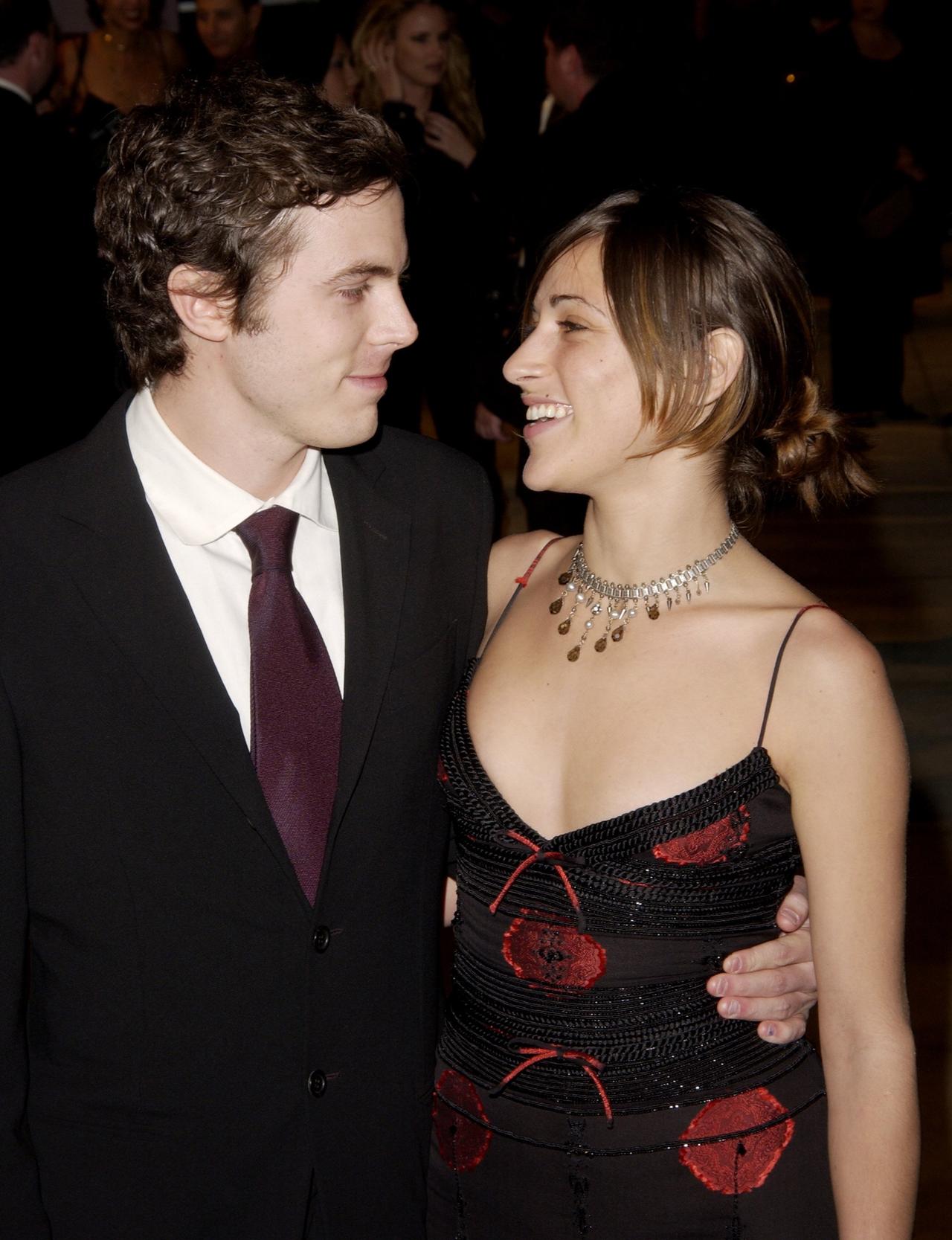 Jamie Bell isn't Joaquin's only famous bro-in-law - Ben Affleck's brother Casey (Manchester by the Sea) is married to Joaquin's sister, Summer, making them related by marriage, and giving Joaquin a very tenuous brother-in-law claim to Ben too. Not that he needs it!
6. Emily Blunt & Stanley Tucci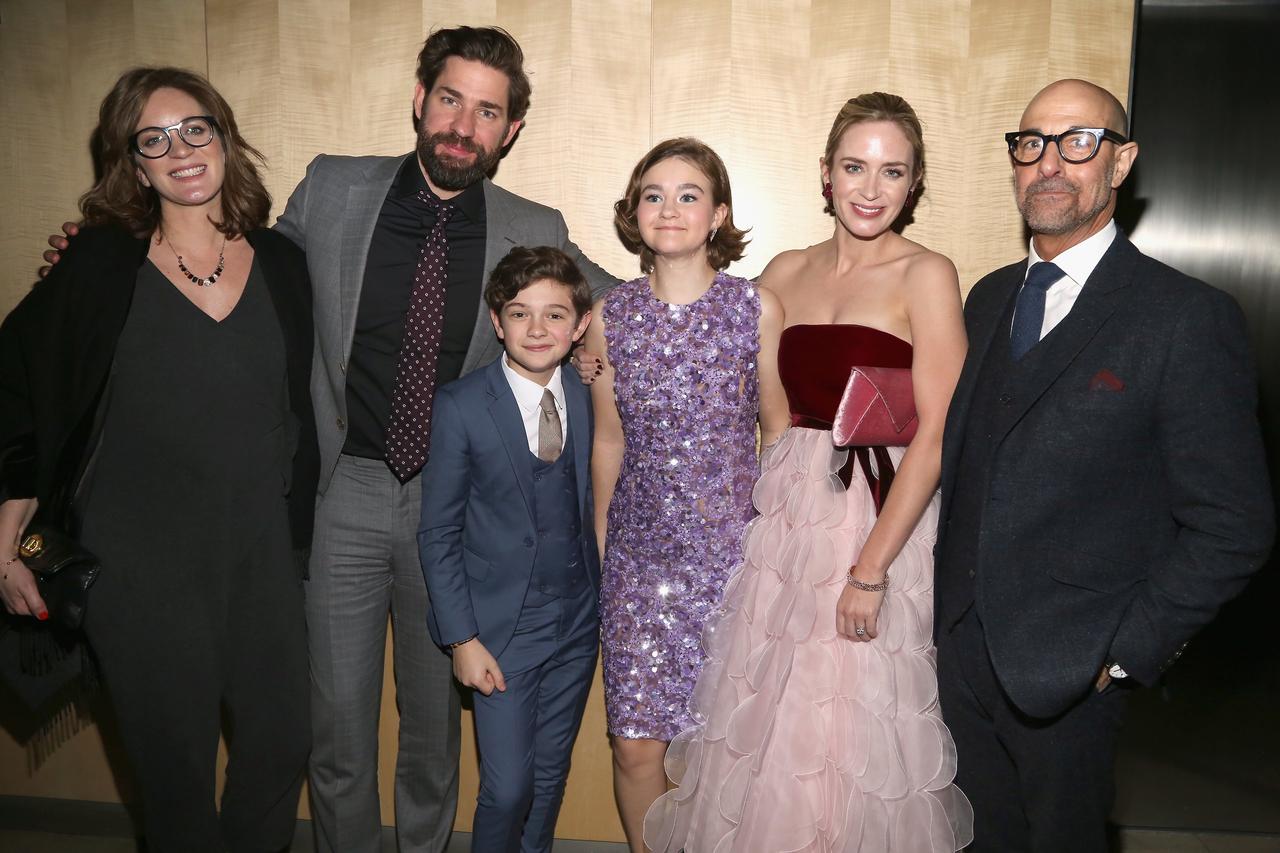 So you know that Emily Blunt and Stanley Tucci acted together in The Devil Wears Prada, but did you know that Stanley went on to marry Emily's sister, Felicity? Which makes Stanley and Emily in-laws. It also means that John Krasinki (The Office), who is married to Emily, is Stanley's brother-in-law too. Are you keeping up?
7. Nicole Richie & Cameron Diaz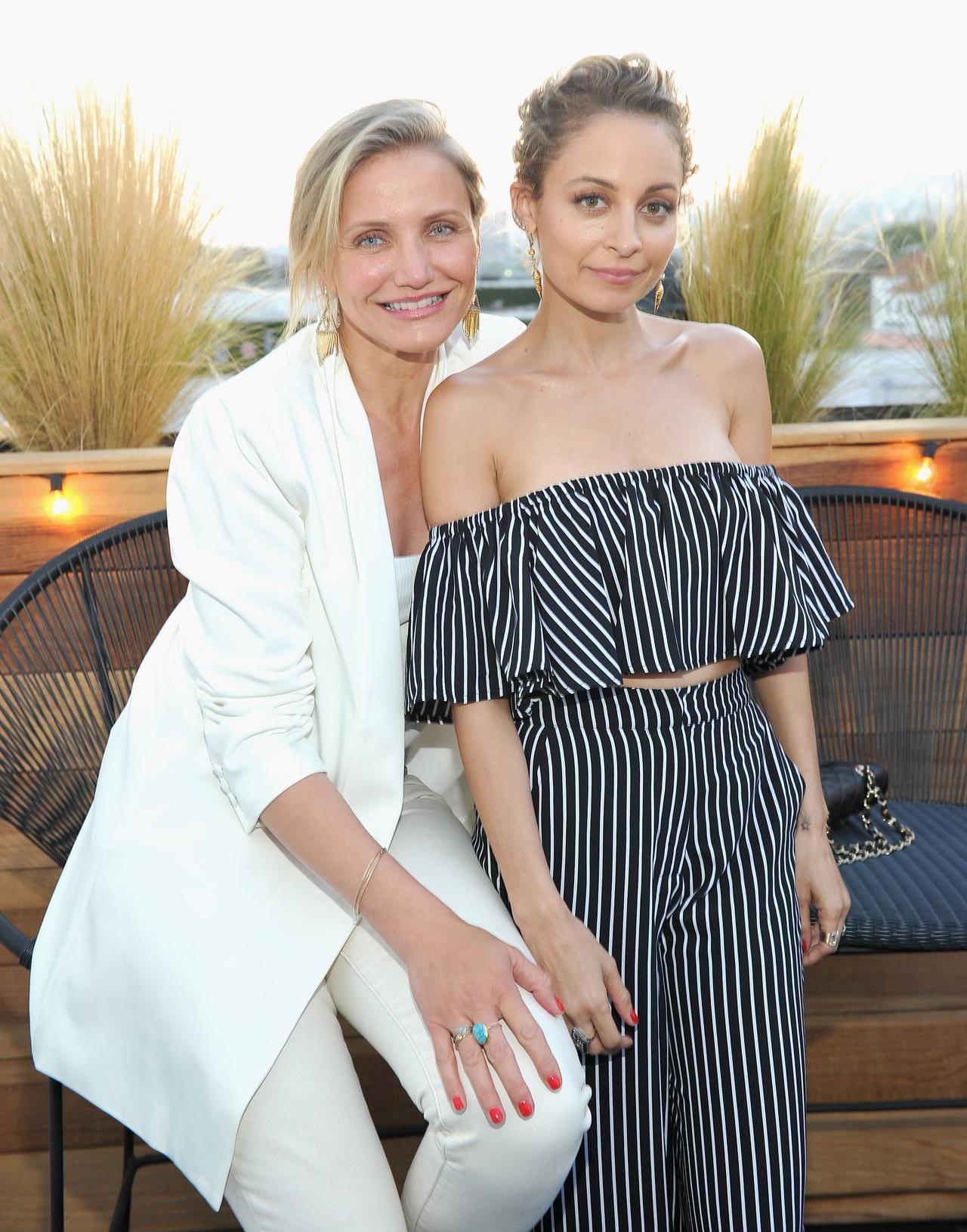 Socialite Nicole Richie and actress Cameron Diaz are in-laws as they are both married to the Madden brothers - the twin frontmen of rock band Good Charlotte. Nicole is married to Joel and Cameron is married to Benji. Through his marriage to Nicole, Joel also scored himself some serious in-laws - Nicole's father is, of course, none other than Lionel Richie.
READ MORE: The Most Incredible Celebrity Engagement Rings
8. Ashlee Simpson & Diana Ross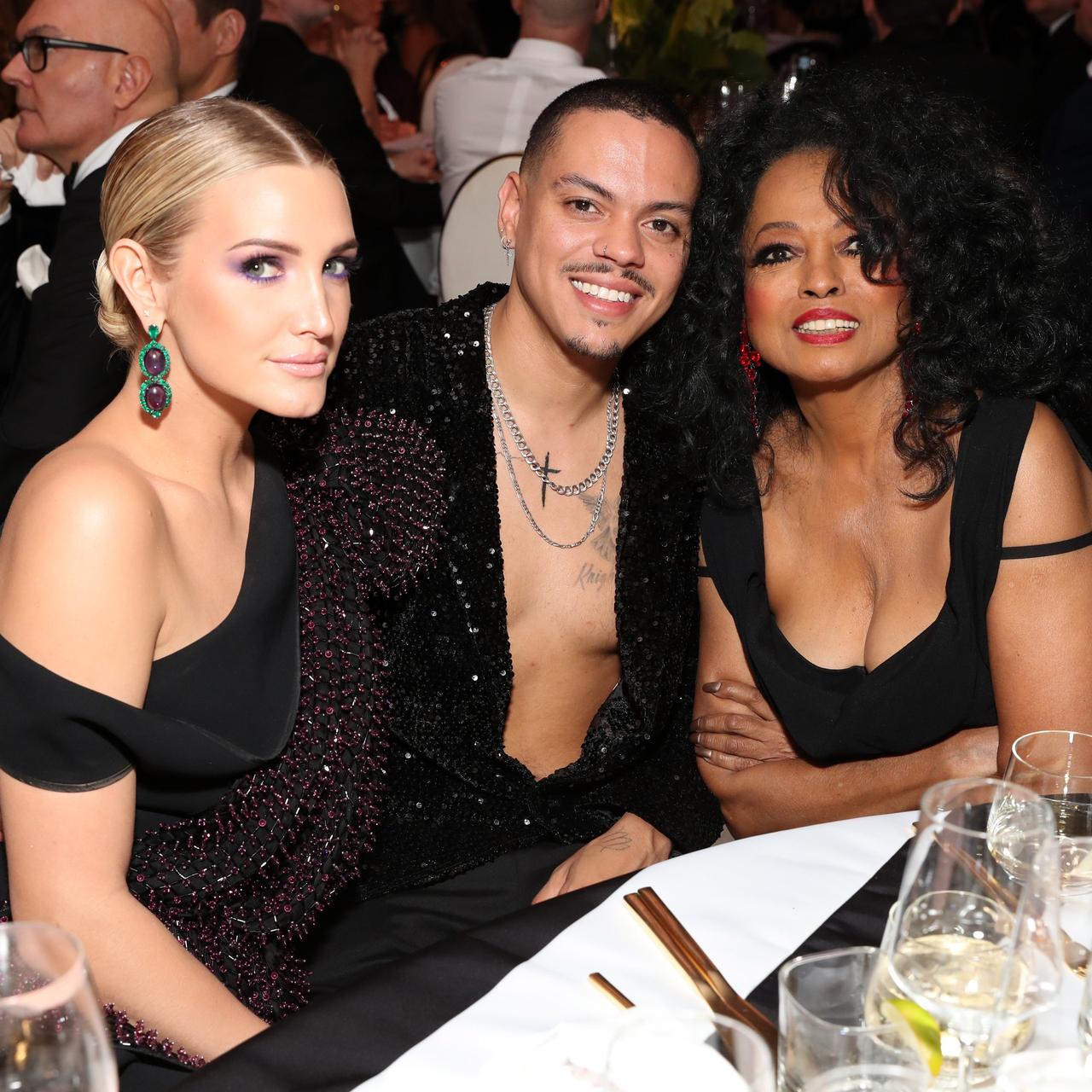 Ashlee Simpson, singer and sister of Jessica Simpson, is married to Evan Ross, the son of legend Diana Ross, which gives Ashlee a pretty iconic mother-in-law. This also means that Jessica and Ashlee Simpson scored a sister-in-law in the form of Tracee Ellis-Ross.
Before this, Ashlee was married to Fall Out Boy bassist Pete Wentz, making him Jessica's former brother-in-law.
9. Jenny McCarthy & Mark Wahlberg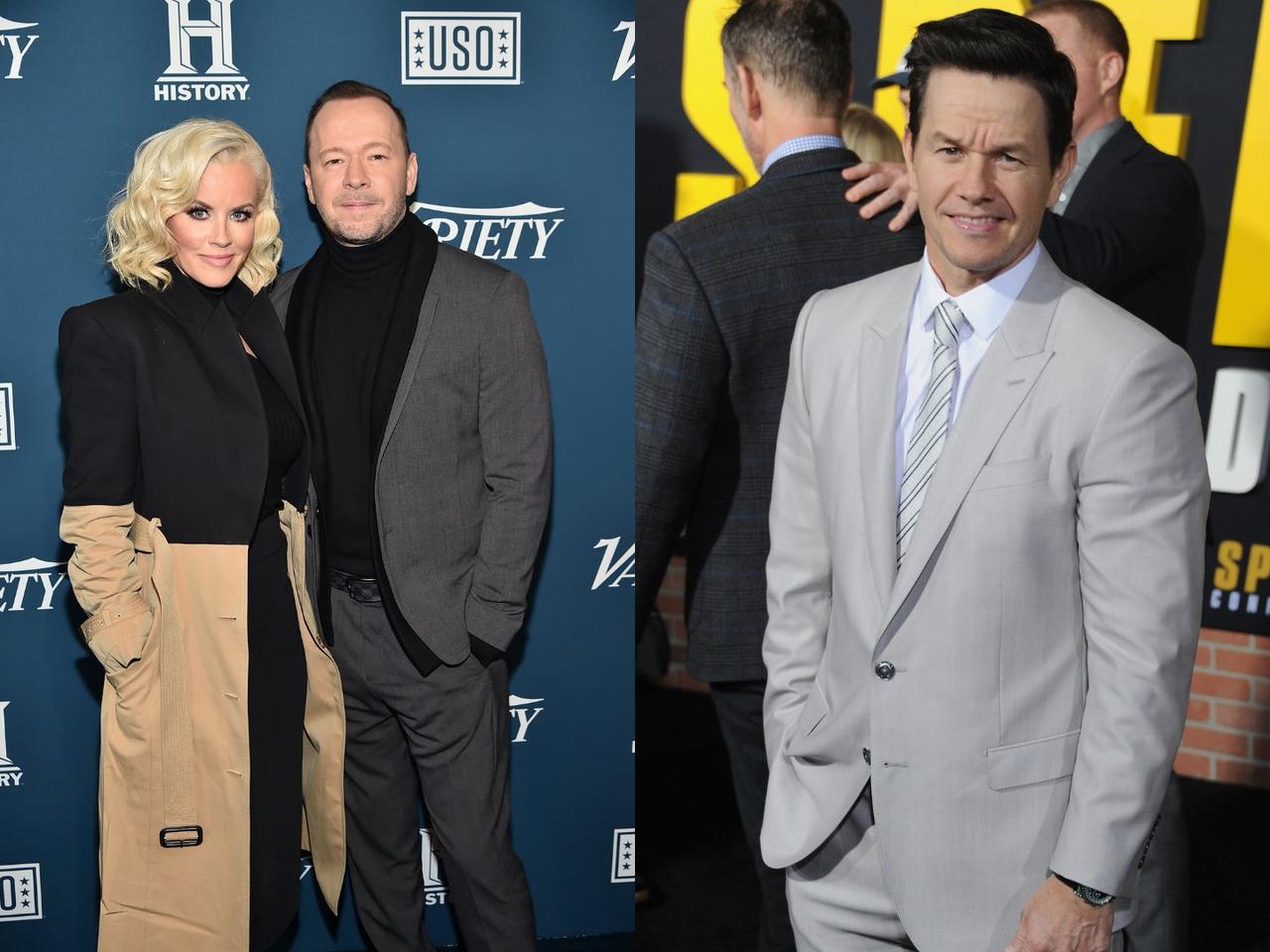 Actress Jenny McCarthy is related to Marky Mark through her marriage to his brother, Donnie Wahlberg.
10. Jake Gyllenhaal & Peter Sarsgaard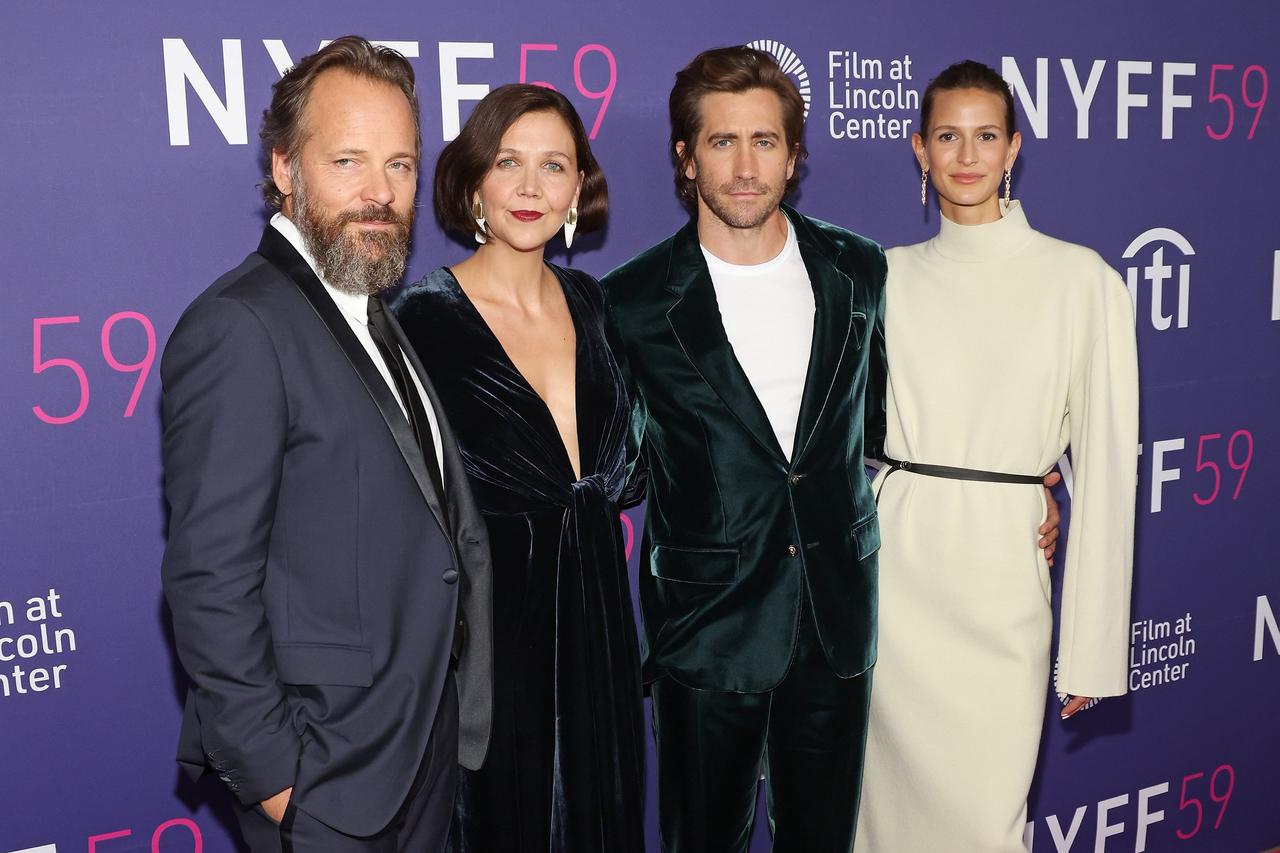 Actors Jake Gyllenhaal and Peter Sarsgaard are brothers-in-law, thanks to Peter's marriage to Jake's sister Maggie.
11. Catherine Zeta Jones & Kirk Douglas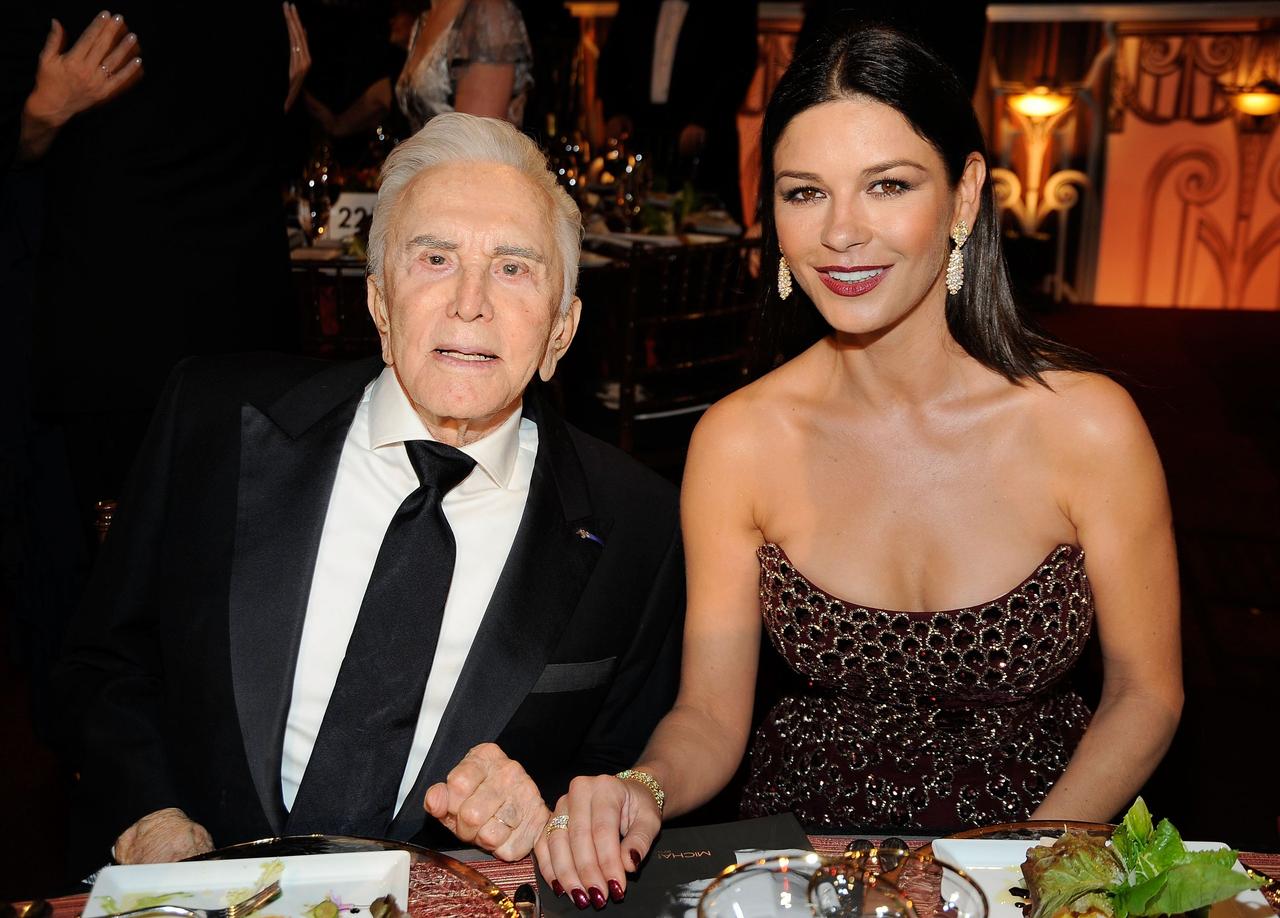 Swansea girl Catherine Zeta Jones ended up with Hollywood royalty as her father-in-law! The Welsh actress married Michael Douglas, Kirk's son, in the year 2000. The couple received some criticism for their age gap at the time, but are still going strong more than two decades later, and she had 20 years of Kirk as her father-in-law, until he died aged 103 in 2020.
12. Liam Neeson & Vanessa Redgrave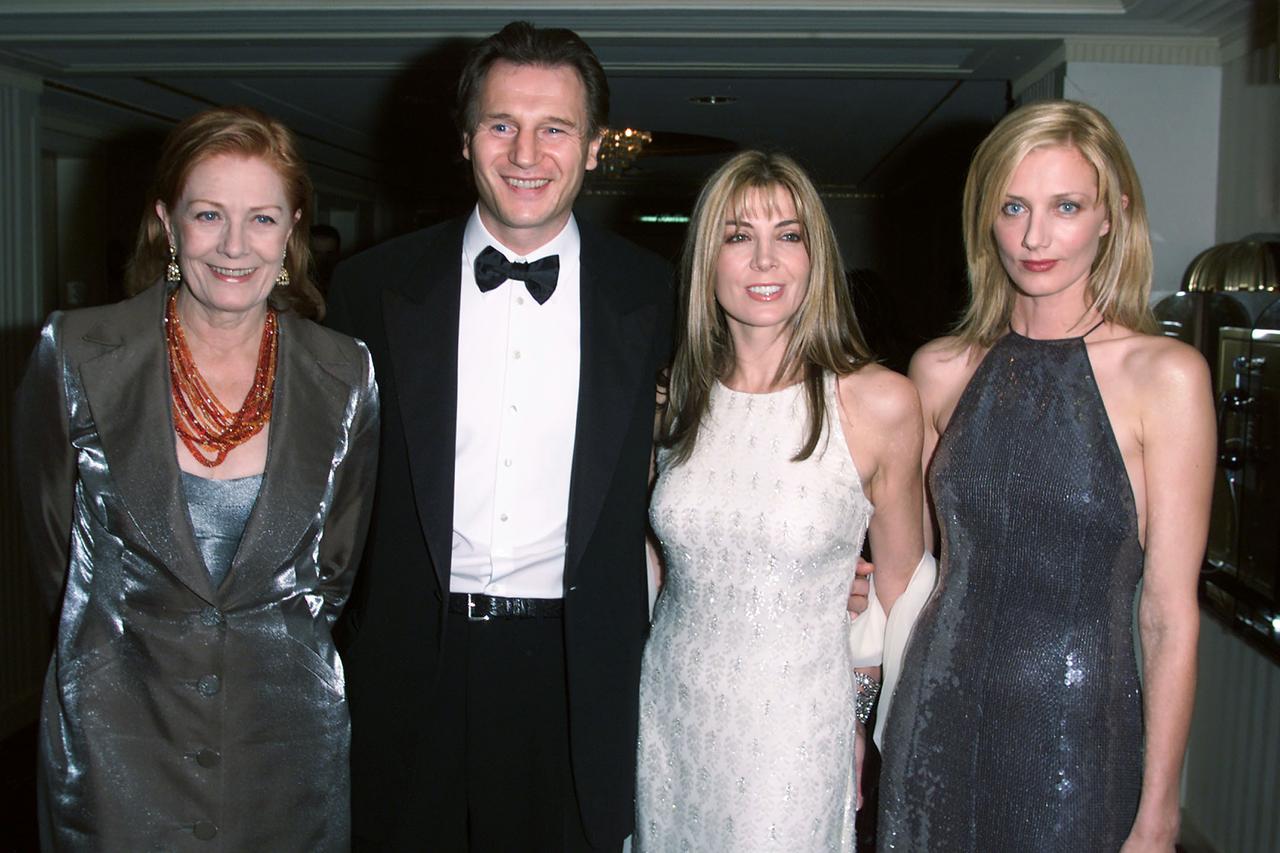 Taken star Liam Neeson was married to Natasha Richardson (The Parent Trap) until her death following a tragic skiing accident in 2009. Her mother is acting legend Vanessa Redgrave, and her sister is Joely Richardson, giving Liam Neeson some serious A-list in-laws.
13. Blake Lively & Bart Johnson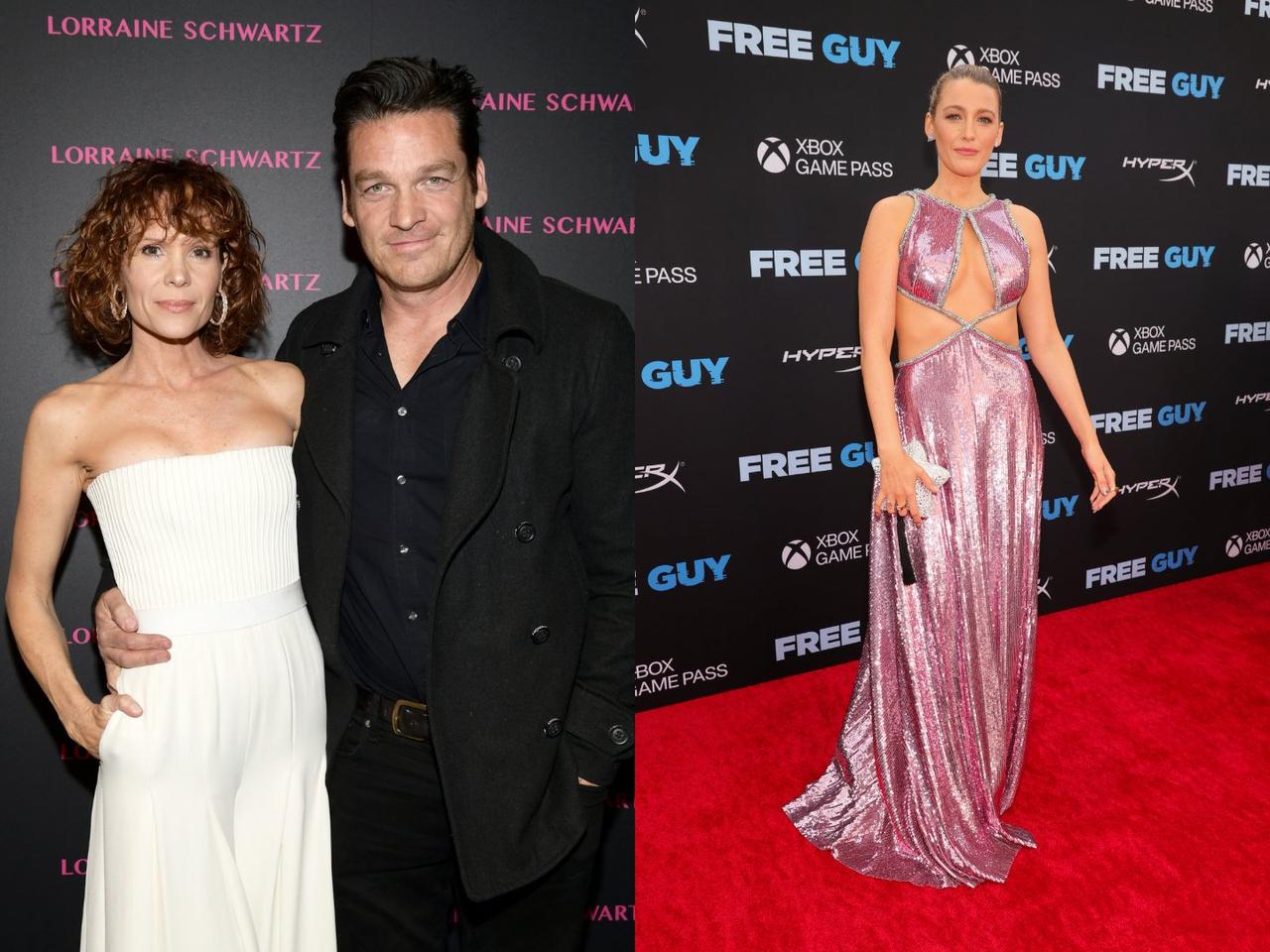 Blake Lively and Bart Johnson most likely bonded over their experience acting in teen franchises - she in Gossip Girl and he in High School Musical. Or perhaps they bonded over both loving Robyn Lively, Blake's sister and Bart's husband.
READ MORE: The Best Celebrity Bridesmaids
14. Alison Brie & James Franco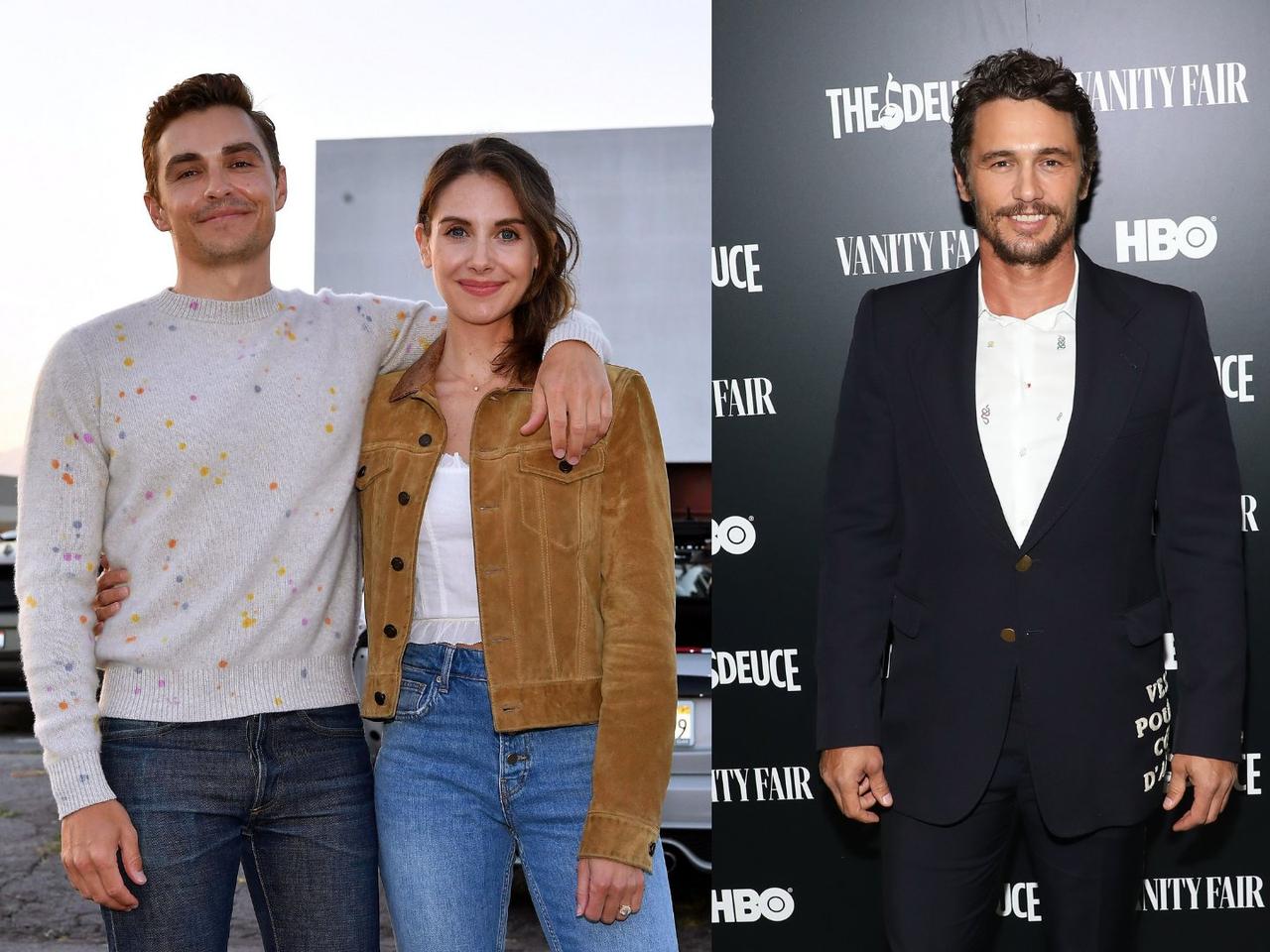 Mad Men actress Alison Brie is Spiderman actor James Franco's sister-in-law, as she's married to his brother Dave Franco.
15. Zooey Deschanel & David Hornsby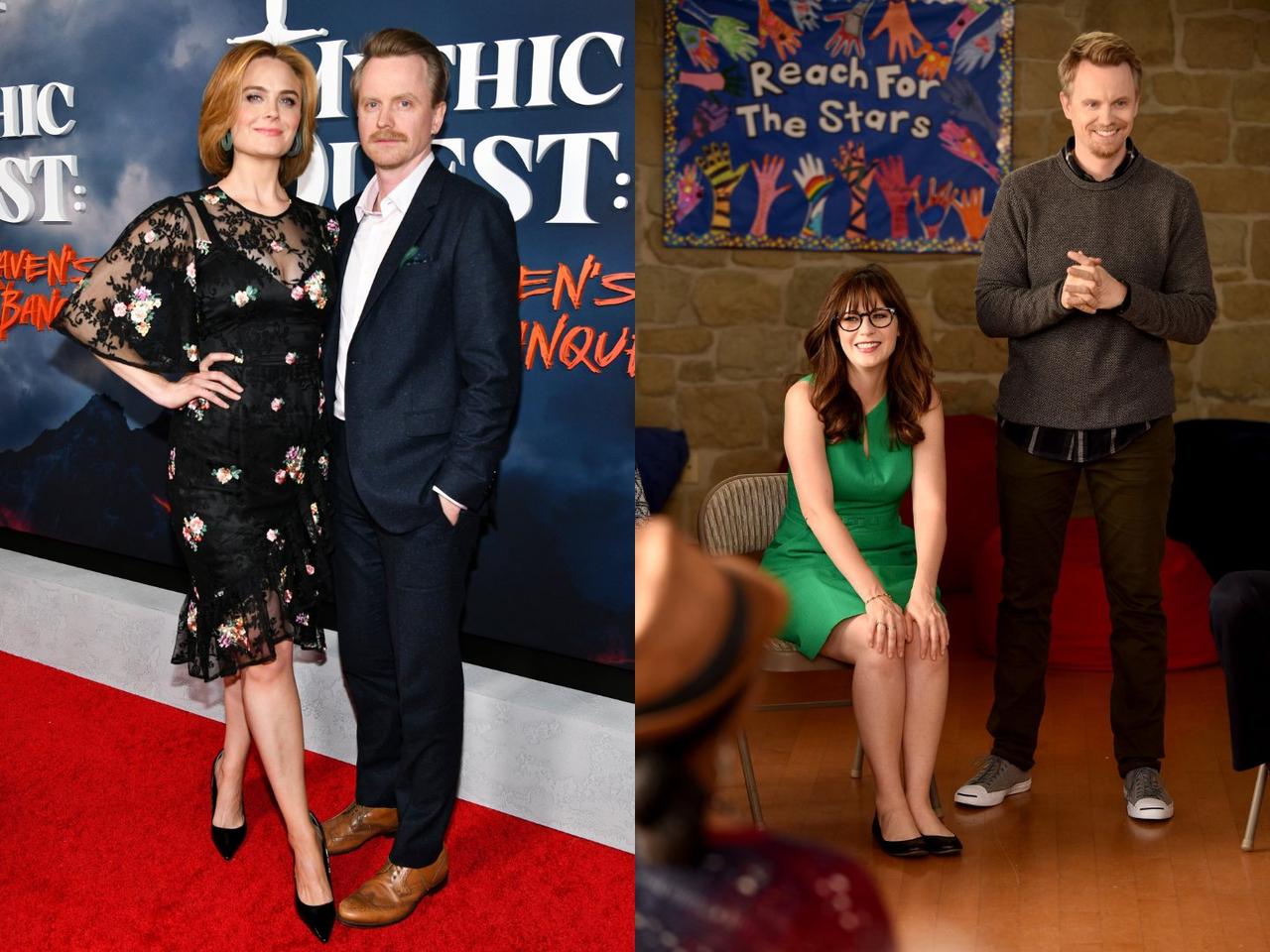 New Girl star Zooey Deschanel is related by marriage to David Hornsby, who'll you'll recognise from It's Always Sunny in Philadelphia and Good Girls. David is married to Zooey's sister Emily Deschanel - and he's even had a cameo in New Girl!
16. Alfie Allen & David Harbour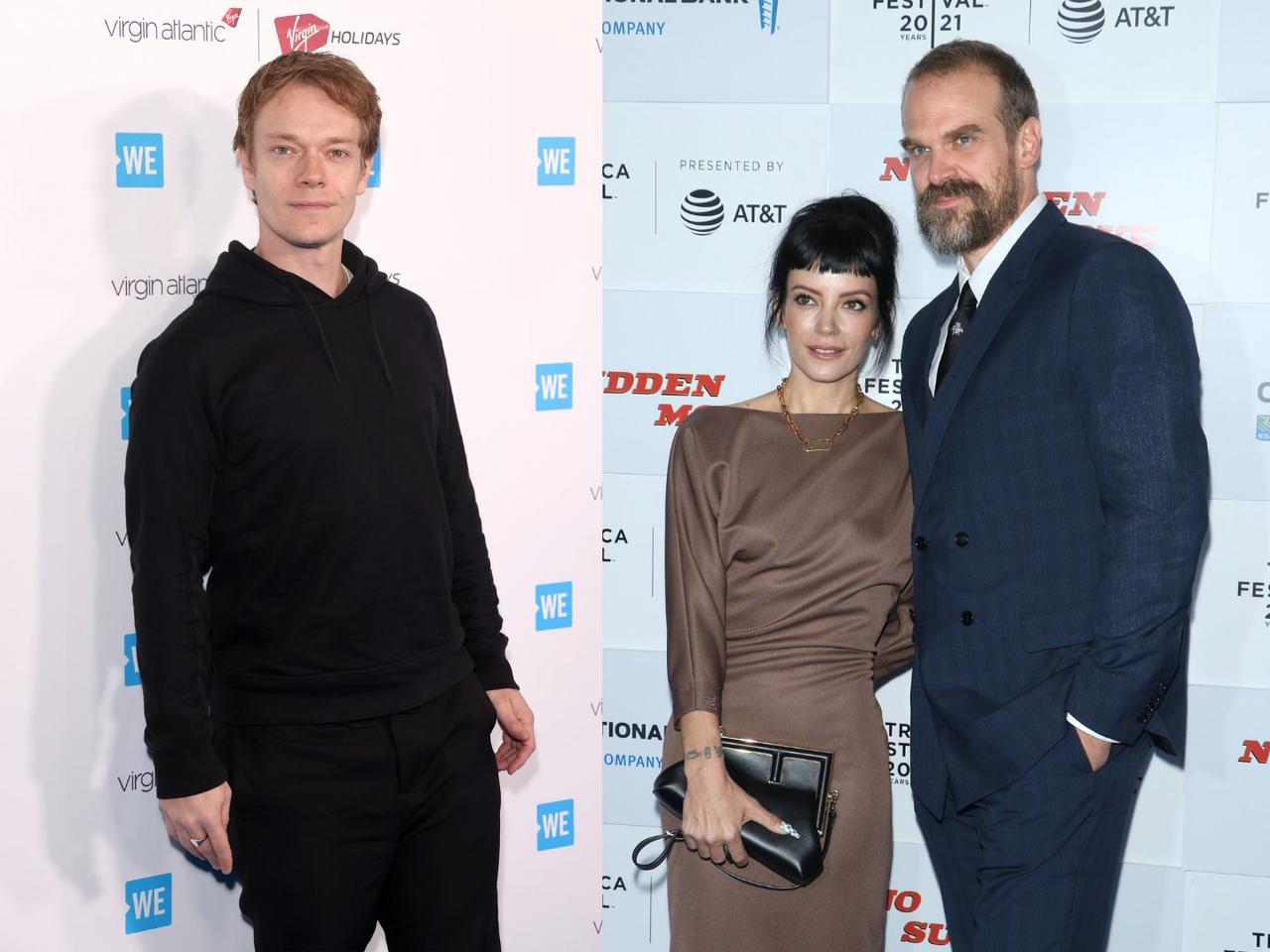 Game of Thrones actor Alfie Allen has a famous brother-in-law in David Harbour, of Stranger Things fame. David married pop star and sister of Alfie, Lily Allen, in a Las Vegas wedding. It also makes actor Keith Allen David's father-in-law.
READ MORE: Iconic Celebrity Wedding Speeches
17. Penn Badgley & Jemima Kirke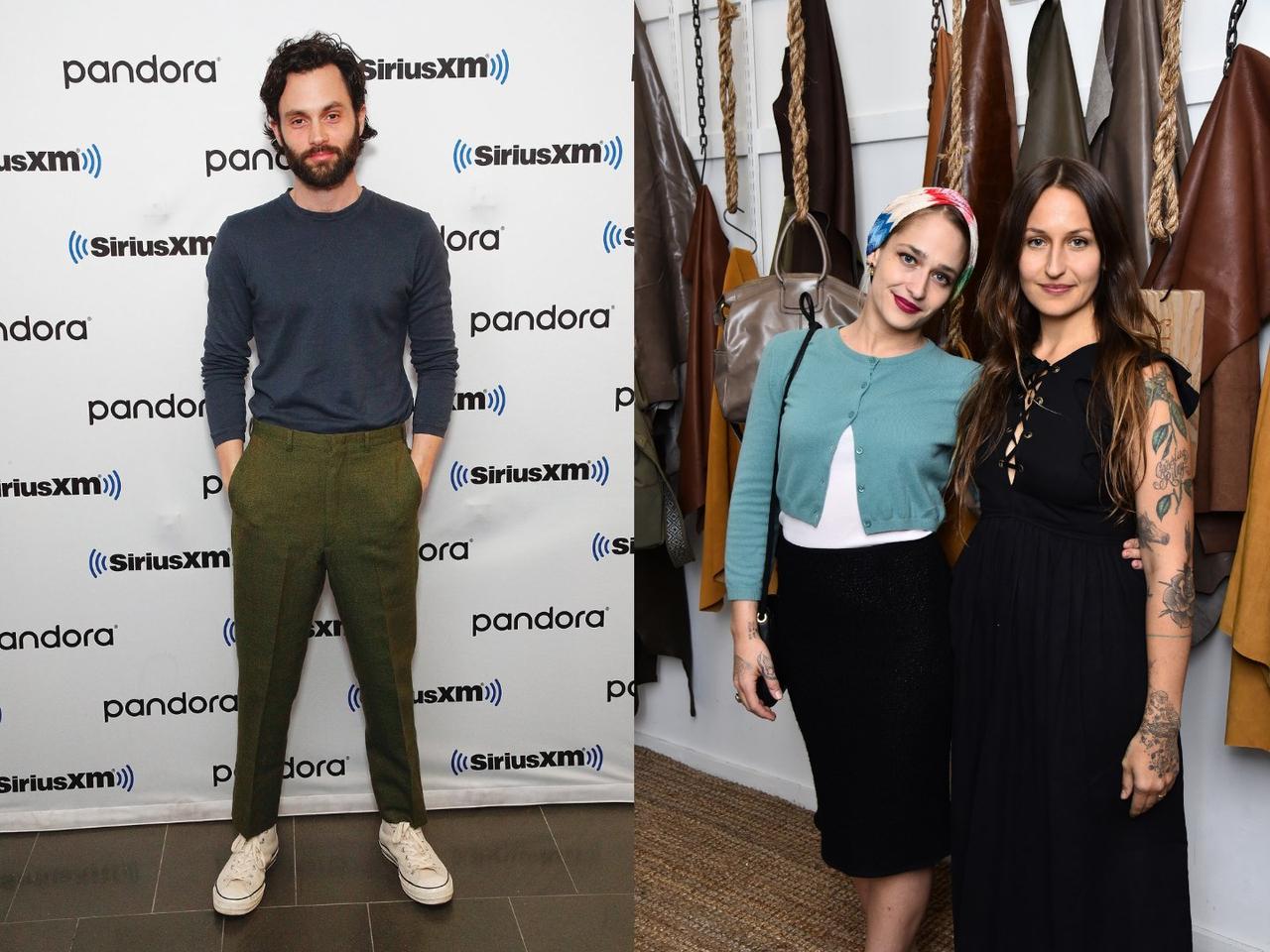 Penn Badgley, of Gossip Girl and You fame, is the brother-in-law of Girls actress Jemima Kirke, since marrying her sister Domino Kirke in 2017. Penn also has Simon Kirke, drummer for Free and Bad Company, as his father-in-law.
18. Spencer Matthews & Pippa Middleton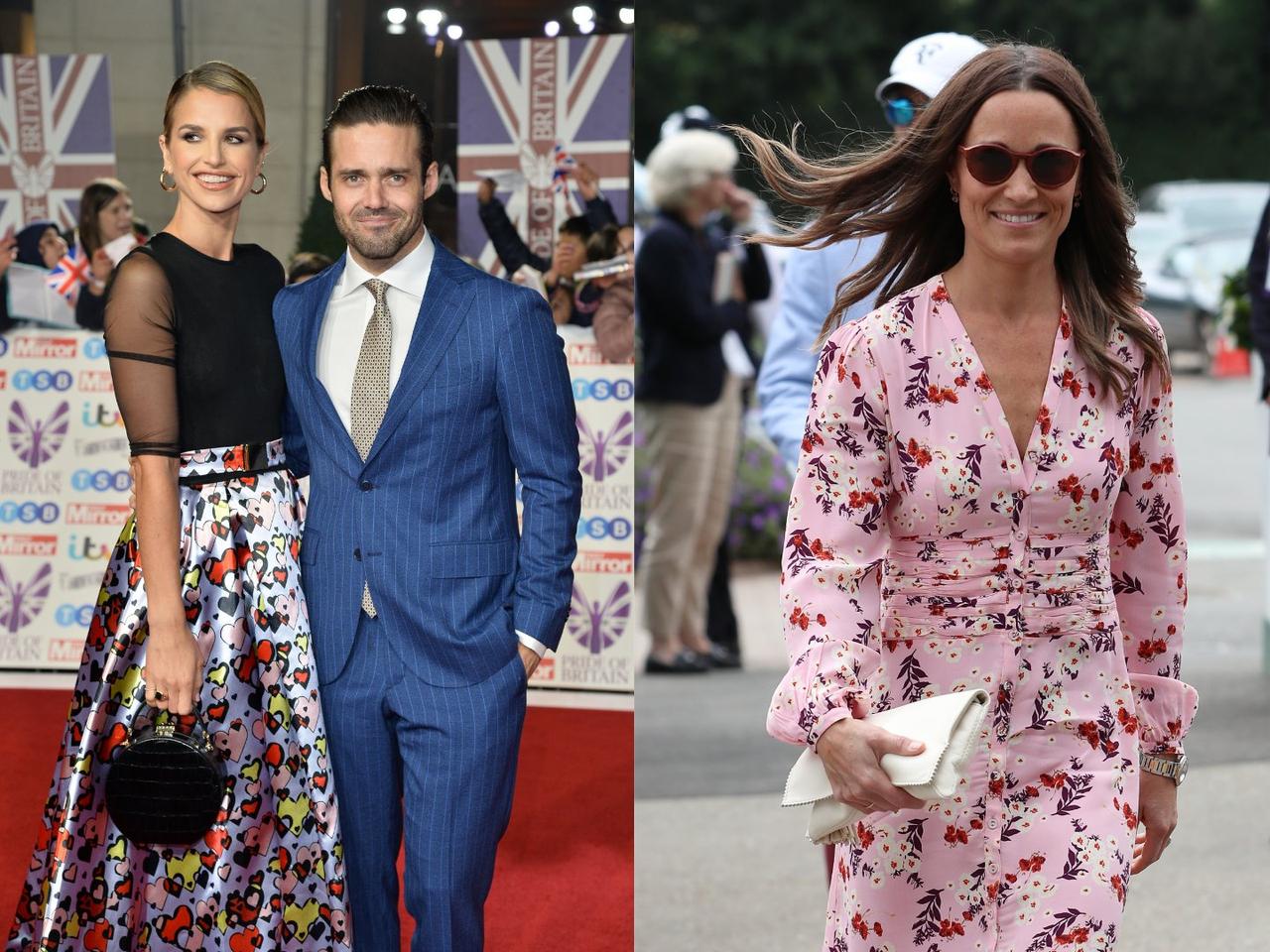 Made in Chelsea alumni Spencer Matthews is almost related to royalty by marriage! His brother, James Matthews, is married to Pippa Middleton, whose sister is none other than the Duchess of Cambridge, Kate Middleton. Does that mean Vogue Williams and Prince William hang out? We hope so!
Can't get enough of a bit of celeb trivia? Make sure you see our edit of celebrities who chose not to wear white wedding dresses!