29 Celebrity Couples You Completely Forgot Were Engaged
Time moves fast in celebrity land - here are 29 celebrity couples you had totally forgotten were engaged, if you even knew about it in the first place!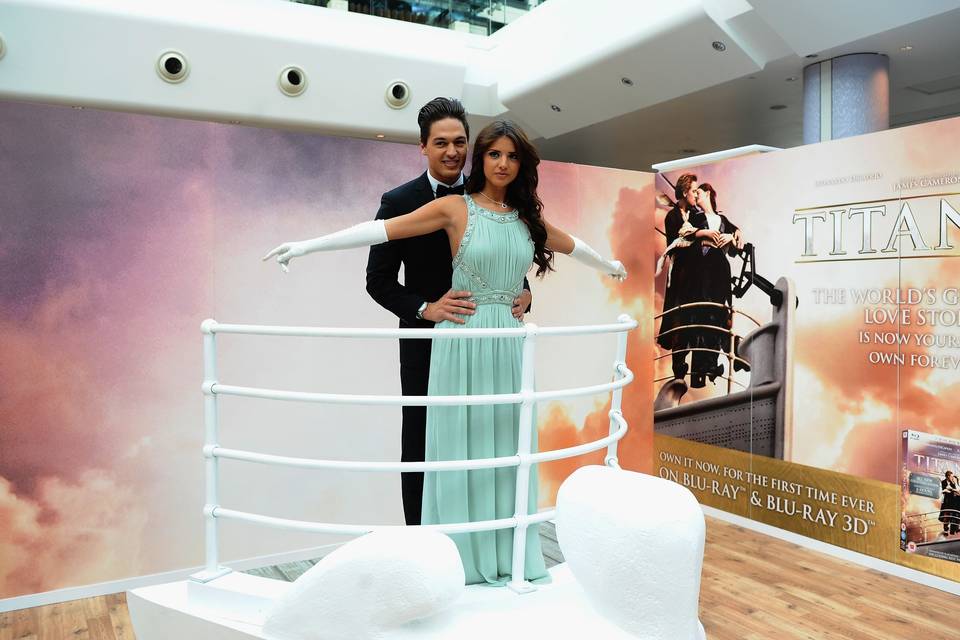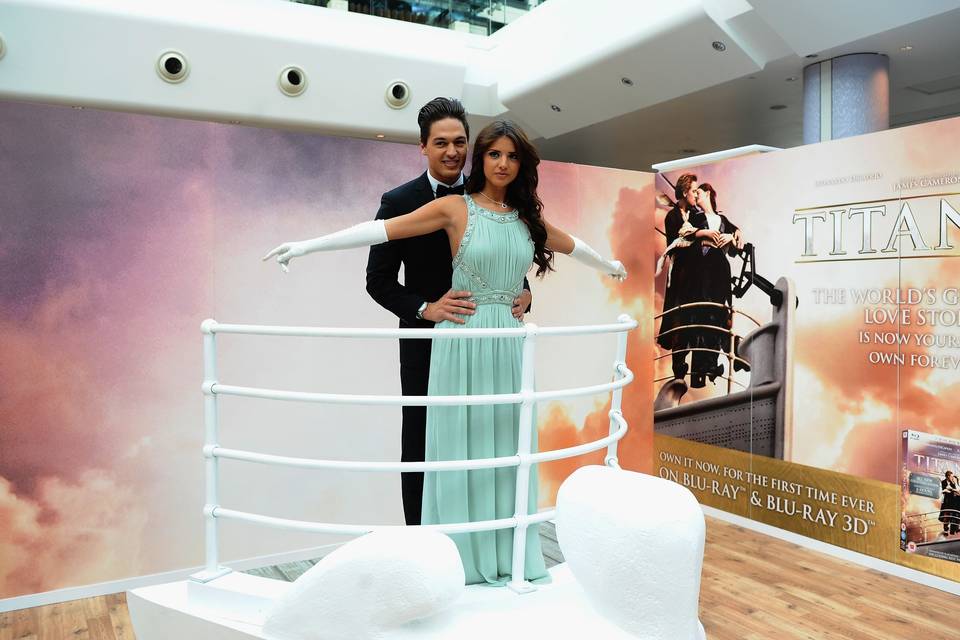 Do you ever wonder if there are any awkward moments at those big celebrity events? There are only so many celebrities to go around, so it's unavoidable they may bump into an ex (or two!). However, some celebrity couples were so fleeting, mismatched, or long ago, we totally forgot they were engaged - so maybe they do too?
We've rounded up 29 celebrity couples who were engaged at one time - some will make you say 'oh yeah!', while others will have you saying 'you what?!'...
READ MORE: The Best Celebrity Wedding Dresses of All Time
29 Celebrity Couples That Used to Be Engaged
1. Sam Faiers & Joey Essex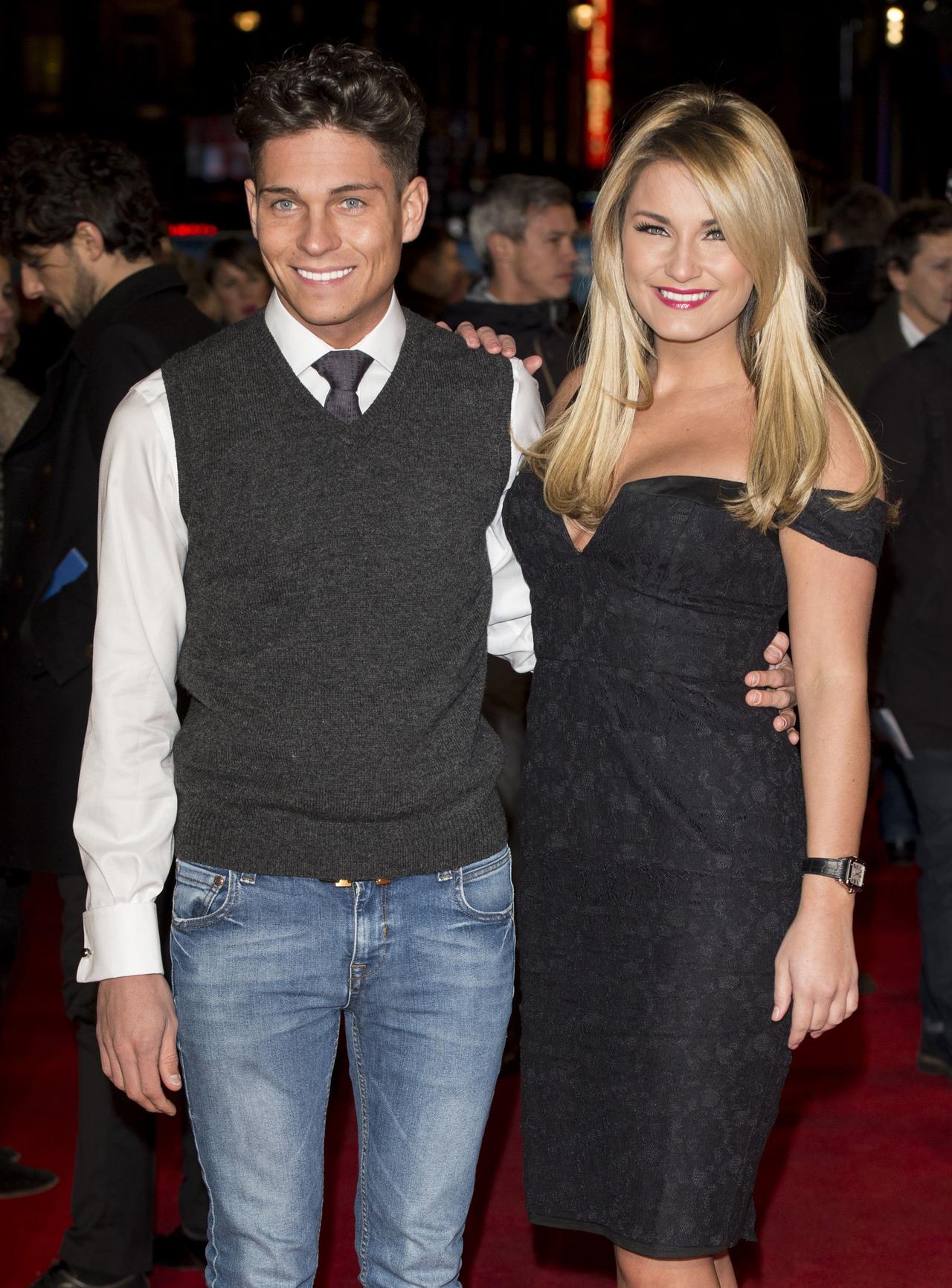 Cast your mind back to 2013 - it was all body-con bandage dresses and blonde hair extensions. In the midst of all that, we were gripped by The Only Way is Essex, and watched Joey Essex propose to Sam Faiers while in Dubai in April 2013. However, three months later the couple had split. They later got back together, but then called it quits for good the following year. Sam now has two children with her boyfriend Paul Knightley.
READ MORE: 2019's Best Celebrity Weddings
2. Perrie Edwards & Zayn Malik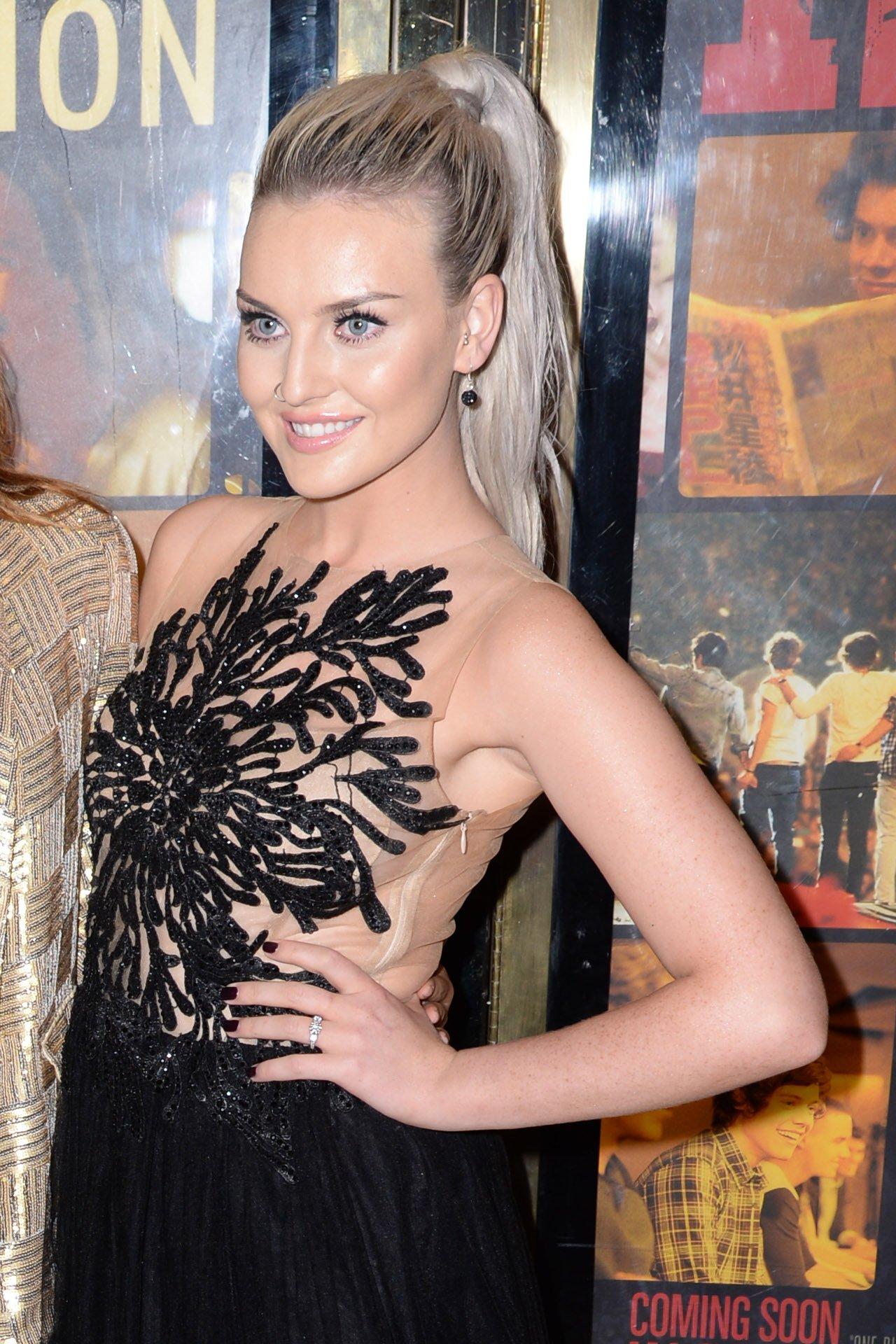 It's hard to remember that Little Mix's Perrie Edwards and One Direction's Zayn Malik were the Britney and Justin of their generation. Tellingly, you cannot find a single photo of them together on Getty Images, which helps you to forget they were engaged. The couple got engaged around the time of Perrie's 21st birthday, and her mum confirmed it in August 2014 to the Dorset Echo (how times have changed!).
The pair split in August 2015, following a rocky period where Zayn left 1D and the couple were dogged by cheating rumours. Zayn is now with Gigi Hadid, and they have a daughter, and Perrie is expecting her first child with Alex Oxlade-Chamberlain.
3. Sienna Miller & Jude Law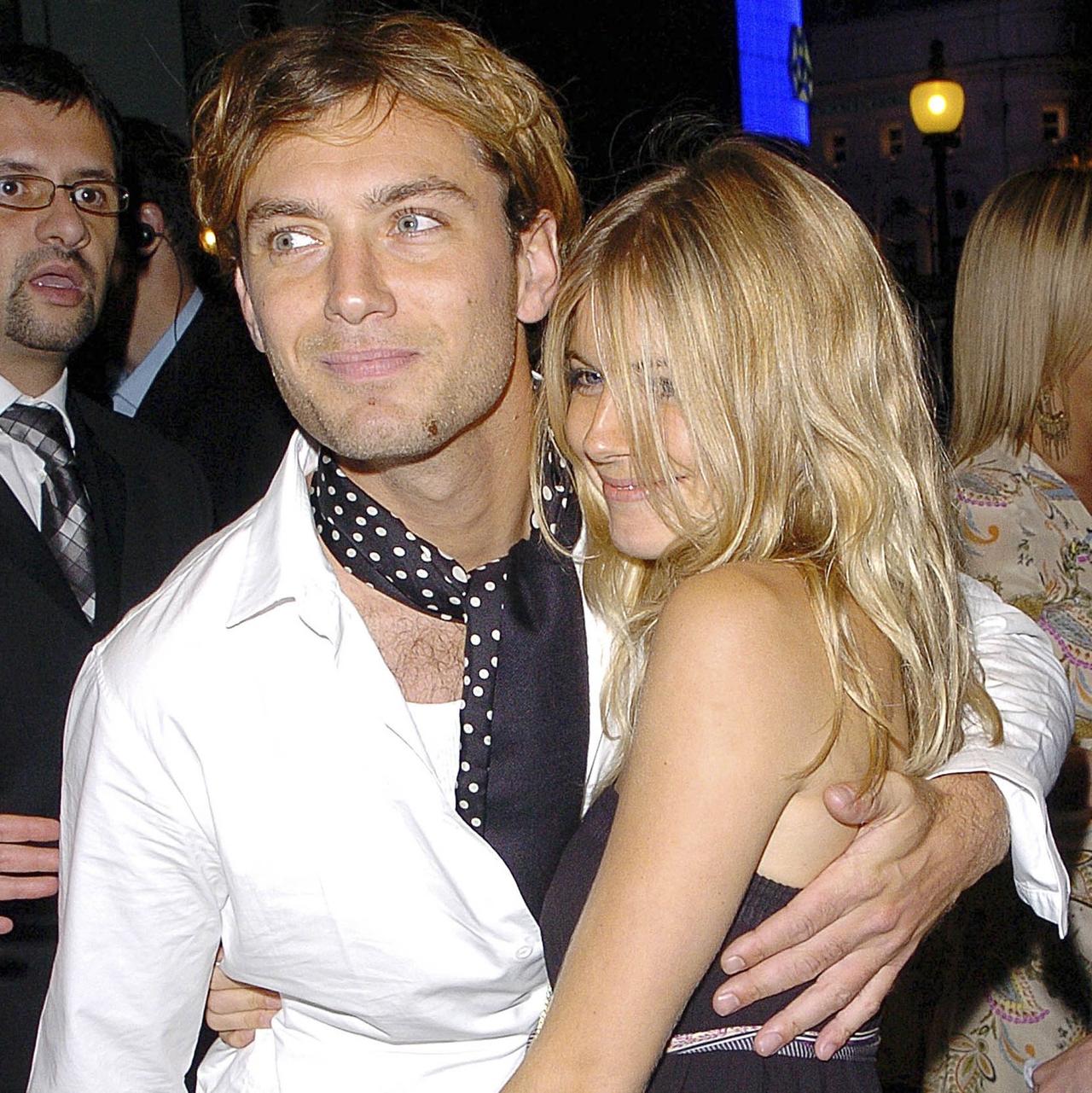 Look at that guy in the background's face - it's like he knows what's to come for this couple. Jude Law and Sienna Miller were ICONIC. They got engaged at Christmas 2004, after meeting on the set of Alfie that year. However, by May 2005, reports had broken about his affair with his children's nanny. The pair tried to move on, but split in 2006. They got back together in 2009 but by 2011 it was over for good.
4. Britney Spears & Jason Trawick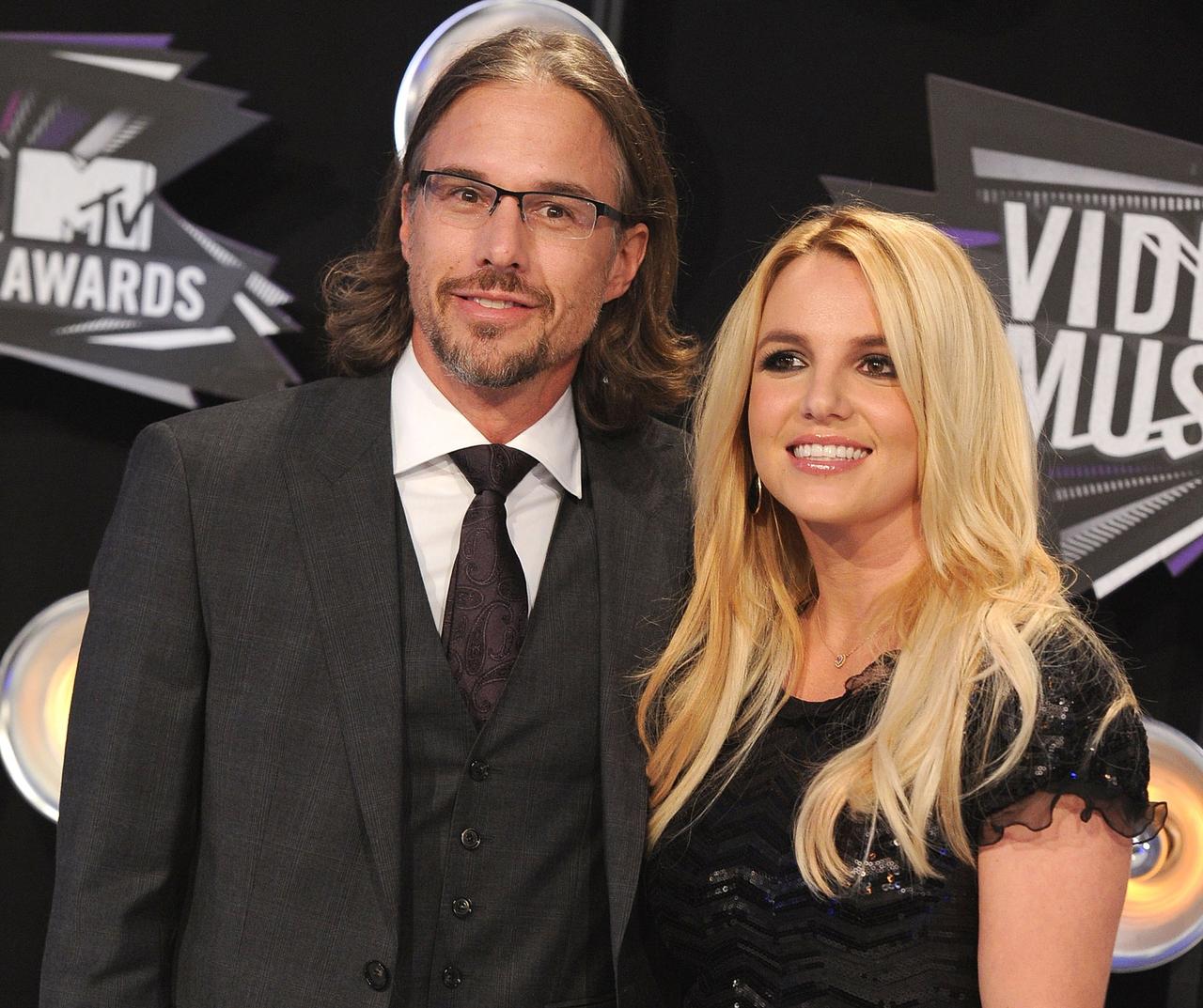 Talking of Britney and Justin - we totally forgot Britney was once engaged to her former agent, Jason Trawick. The couple were together for three years, and called off their engagement after just over a year. Jason then resigned from his role as co-conservator in Britney's controversial conservatorship.
5. Lucy Mecklenburgh & Mario Falcone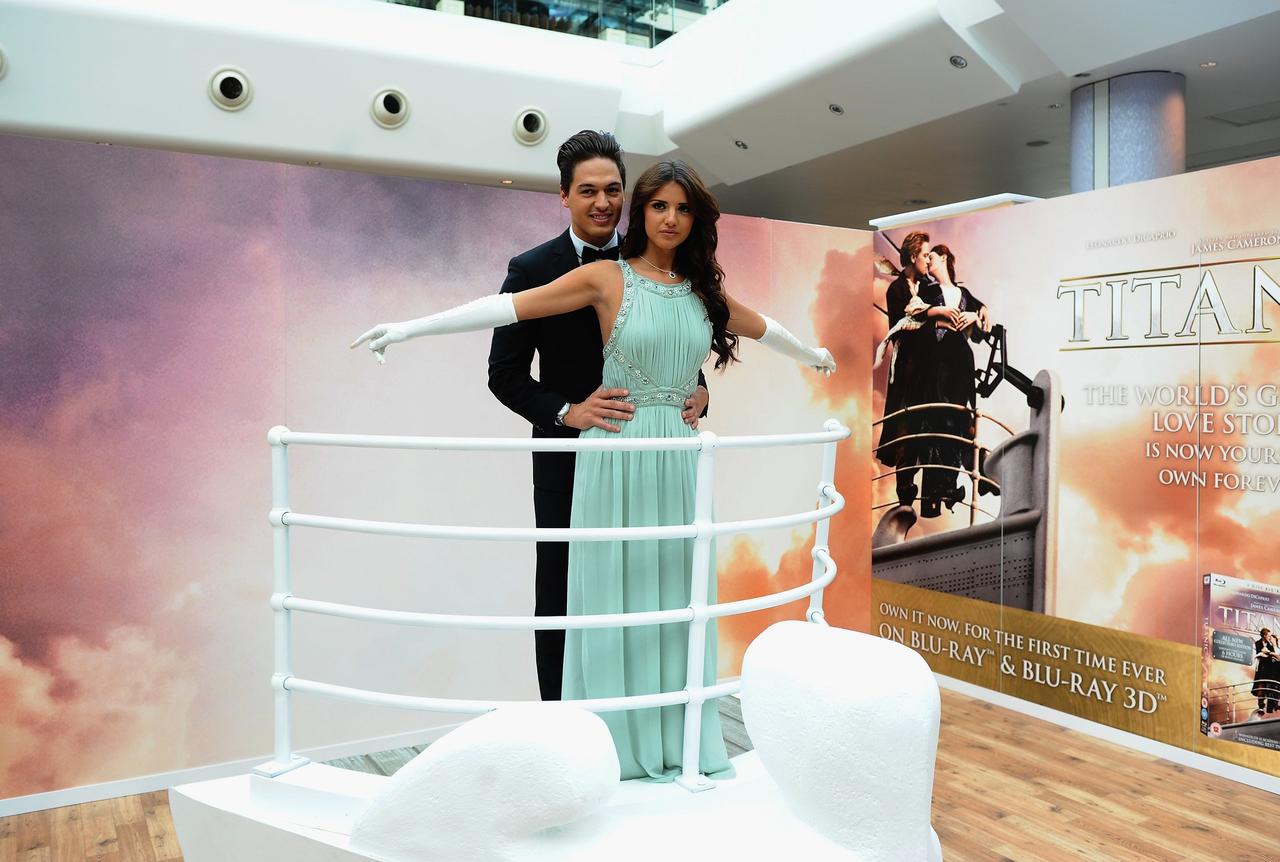 Mario proposed to Lucy during an episode of The Only Way is Essex, back in 2012! He offered her a square-cut diamond ring upon a petal-strewn yacht - but a year later it was all over. He later revealed he was pressured by show bosses to 'create a juicy storyline', implying the engagement wasn't all it seemed. But how can you believe that, when you see images like the one above?!
6. Mark Wright & Lauren Goodger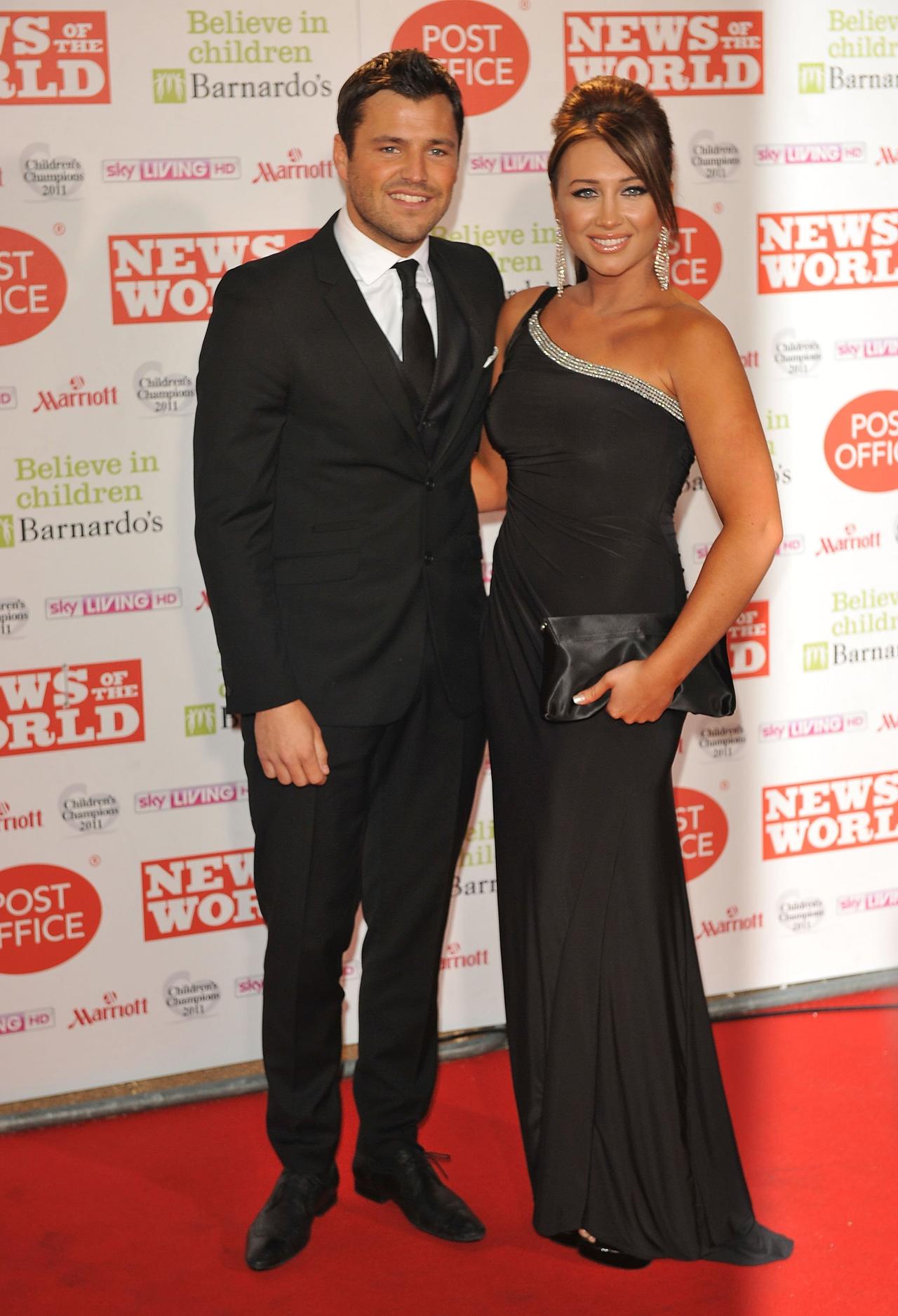 Talking of TOWIE royalty - remember when Mark Wright and Lauren Goodger were engaged? The couple were childhood sweethearts and were together for a total of 11 years, but their history wasn't enough to make them stay the distance. They got engaged in 2011 on an episode of The Only Way is Essex, but split five months later. Mark went on to marry Coronation Street star Michelle Keegan.
7. Rob Kardashian & Blac Chyna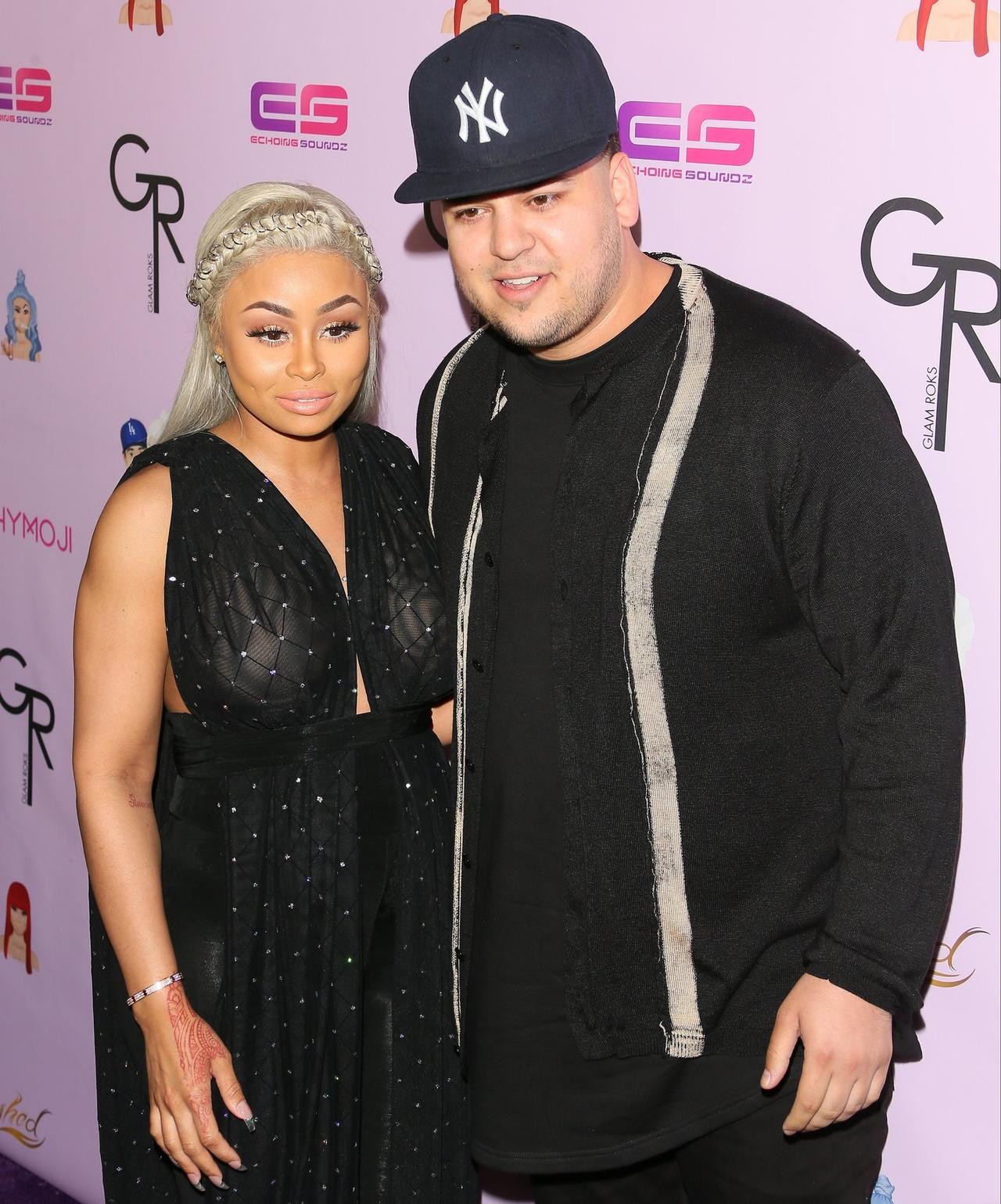 Okay, let's try to untangle this one, while we're talking reality TV royalty. Blac Chyna has a child with her former fiancé Tyga - who also had an on-off relationship with Rob's half-sister Kylie Jenner. Got that? Blac Chyna and Rob went on to have a child together, and got engaged after three months of dating in 2016. Their daughter was born later that year, and they had split by November 2016.
READ MORE: Our Favourite Celebrity Bridesmaids
8. Kate Moss & Pete Doherty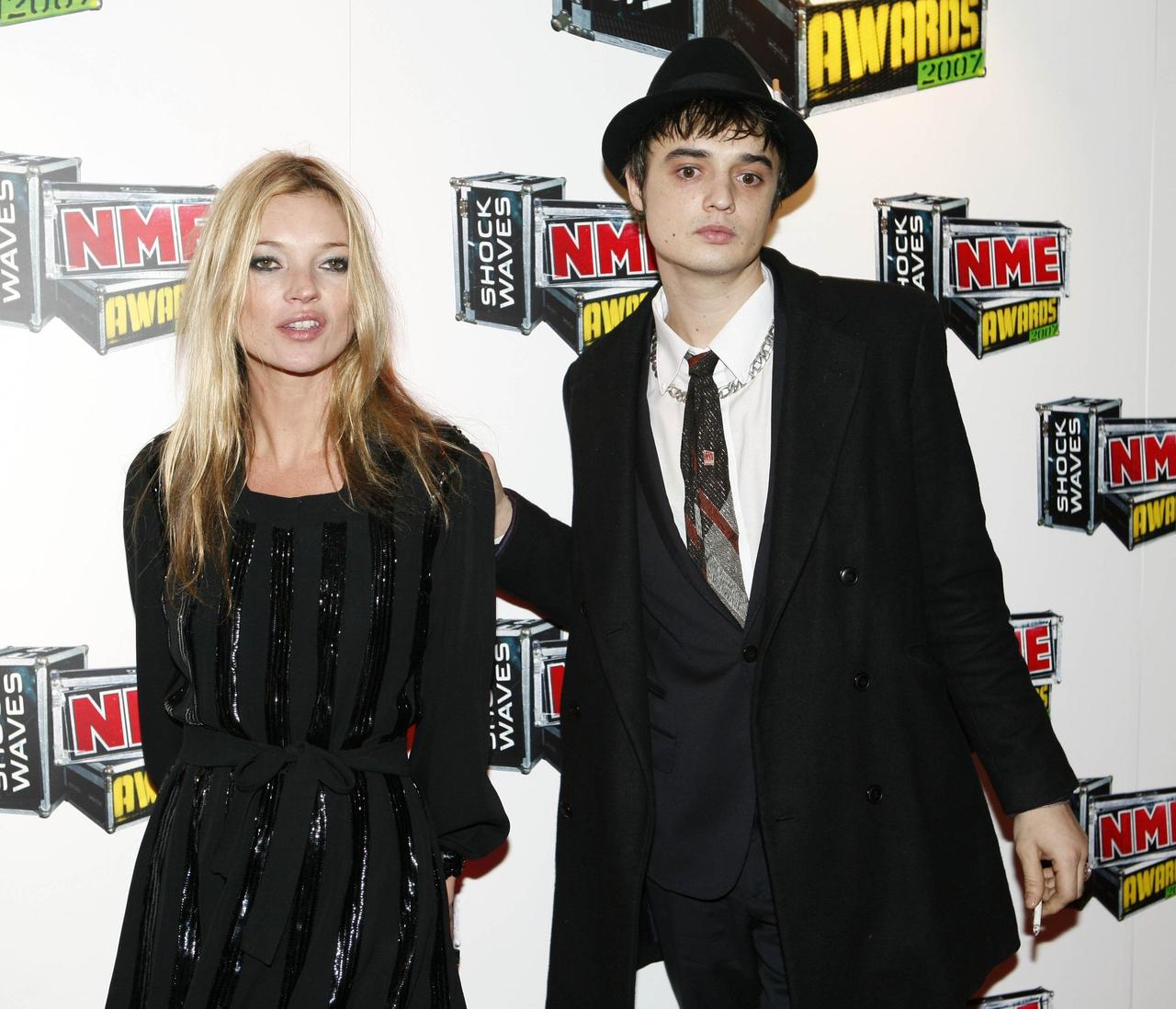 Kate Moss and Pete Doherty's turbulent relationship dominated headlines throughout their relationship, from when they met at Kate's 31st birthday party in 2005, to when they finally called it quits, after numerous break-ups and getting engaged, in 2007. Kate went on to marry, and then divorce, Jamie Hince, guitarist with The Kills.
9. Ruby Rose & Phoebe Dahl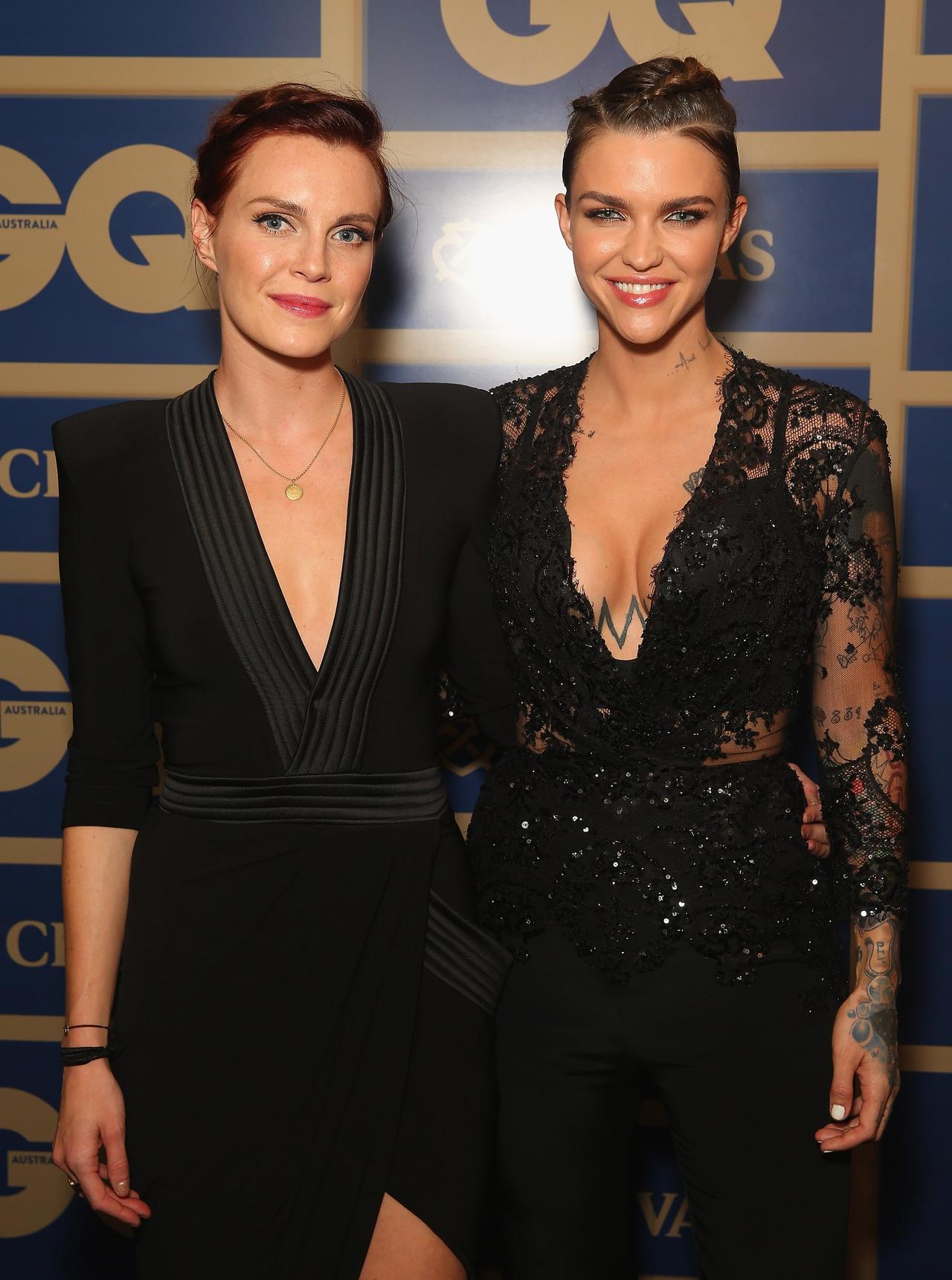 Orange is the New Black star Ruby Rose was engaged to the granddaughter of author Roald Dahl, Phoebe, but they split after two years together. The couple were break-up goals, though, both issuing statements of love and support for each other.
READ MORE: The Most Wild Celebrity Gift Lists of All Time
10. Katie Price & Leandro Penna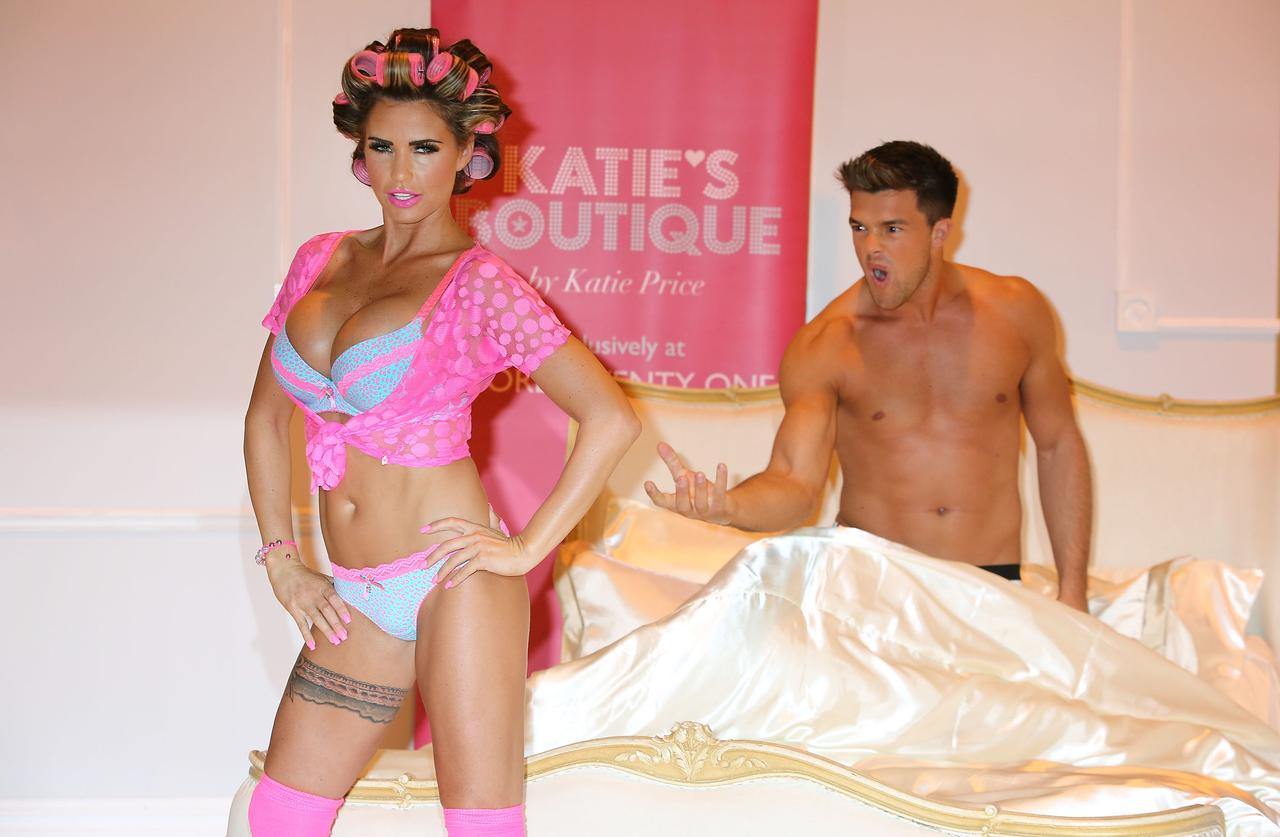 Hands up who forgot about the time Katie Price was engaged to Leandro Penna? You may never forget again, if the above image sears itself into your brain the way it has into ours. The couple met in 2011 at one of Elton John's parties, while Katie's divorce from Alex Reid was being finalised. The couple announced their engagement in April 2012, but it was all over by that October. According to The Sun, Leandro now runs a door-to-door avocado delivery business in Chile.
READ MORE: 2019's Best Celebrity Weddings
11. Kanye West & Alexis Phifer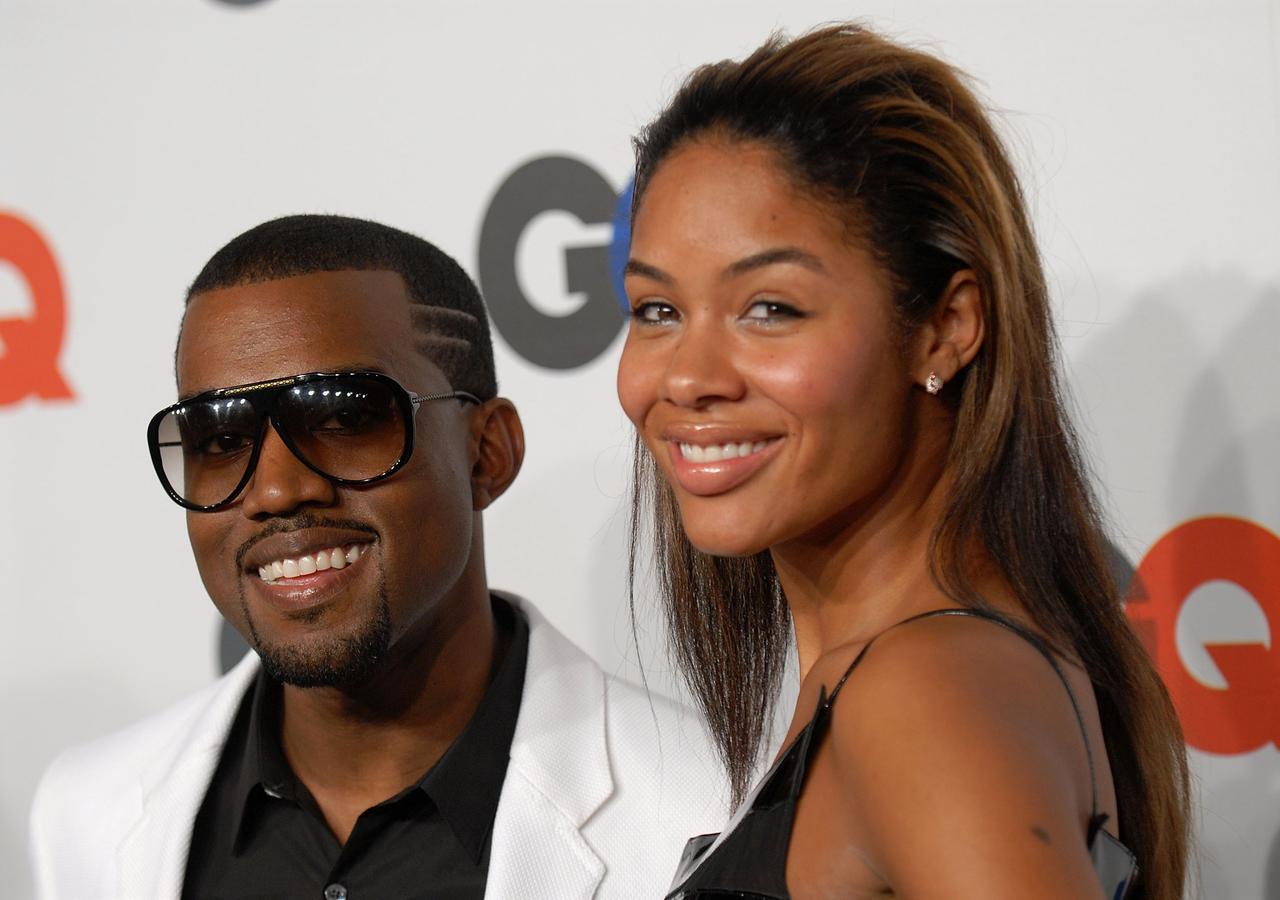 It's almost like Kanye's relationship with Kim Kardashian overshadowed everything else! We vaguely remember his relationship with model Amber Rose, but did you remember that he was engaged to stylist Alexis Phifer once upon a time? They got engaged in 2006 after four on-and-off years, but called it all off for good 18 months later.
12. Johnny Depp & Winona Ryder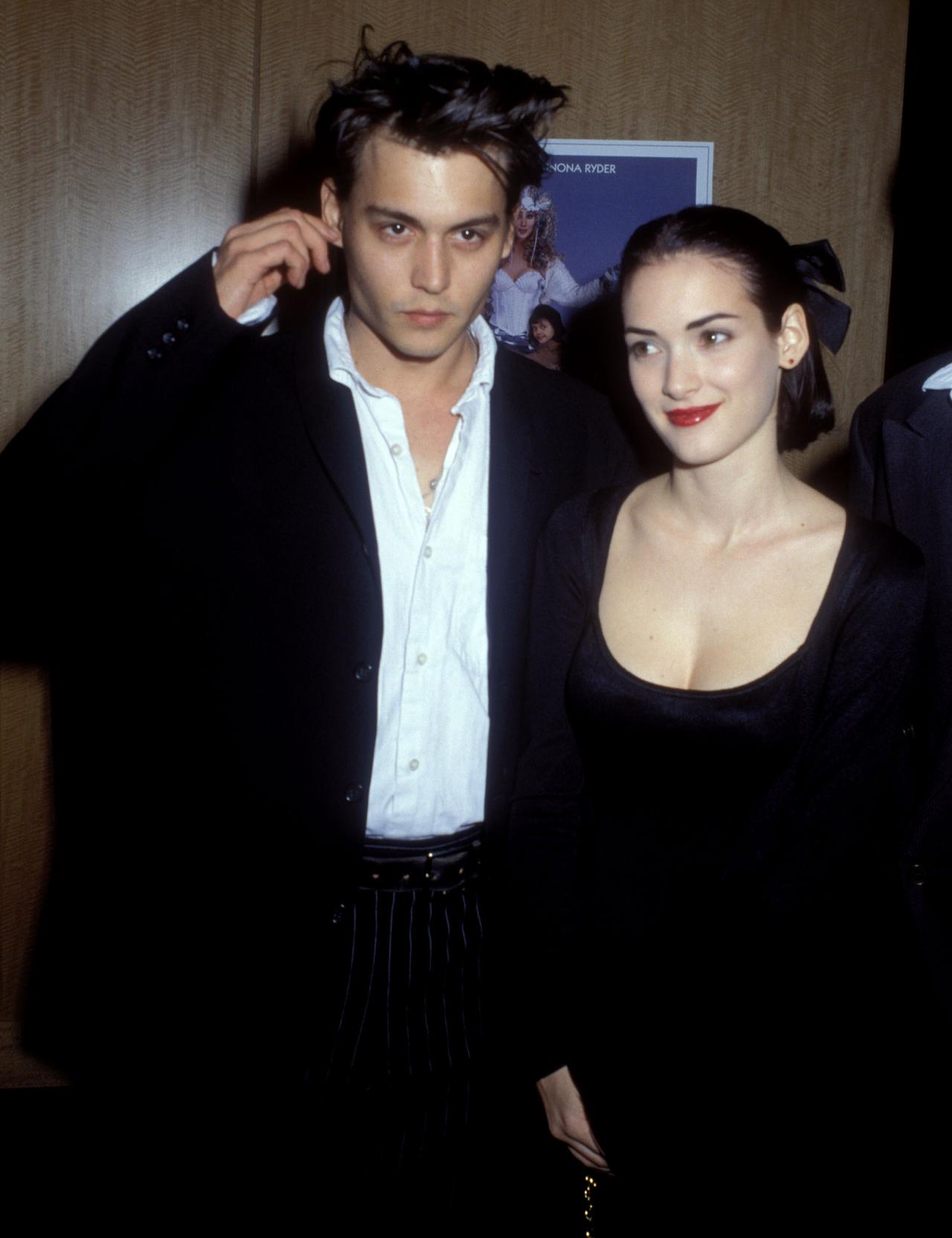 You might have forgotten this one as it was so long ago! The couple got engaged after five months of dating in the early 90s. Johnny even had 'Winona Forever' tattooed on his arm, but changed it to 'Wino Forever' after they split…
READ MORE: Our Favourite Celebrity First Dance Songs
13. Nicole Kidman & Lenny Kravitz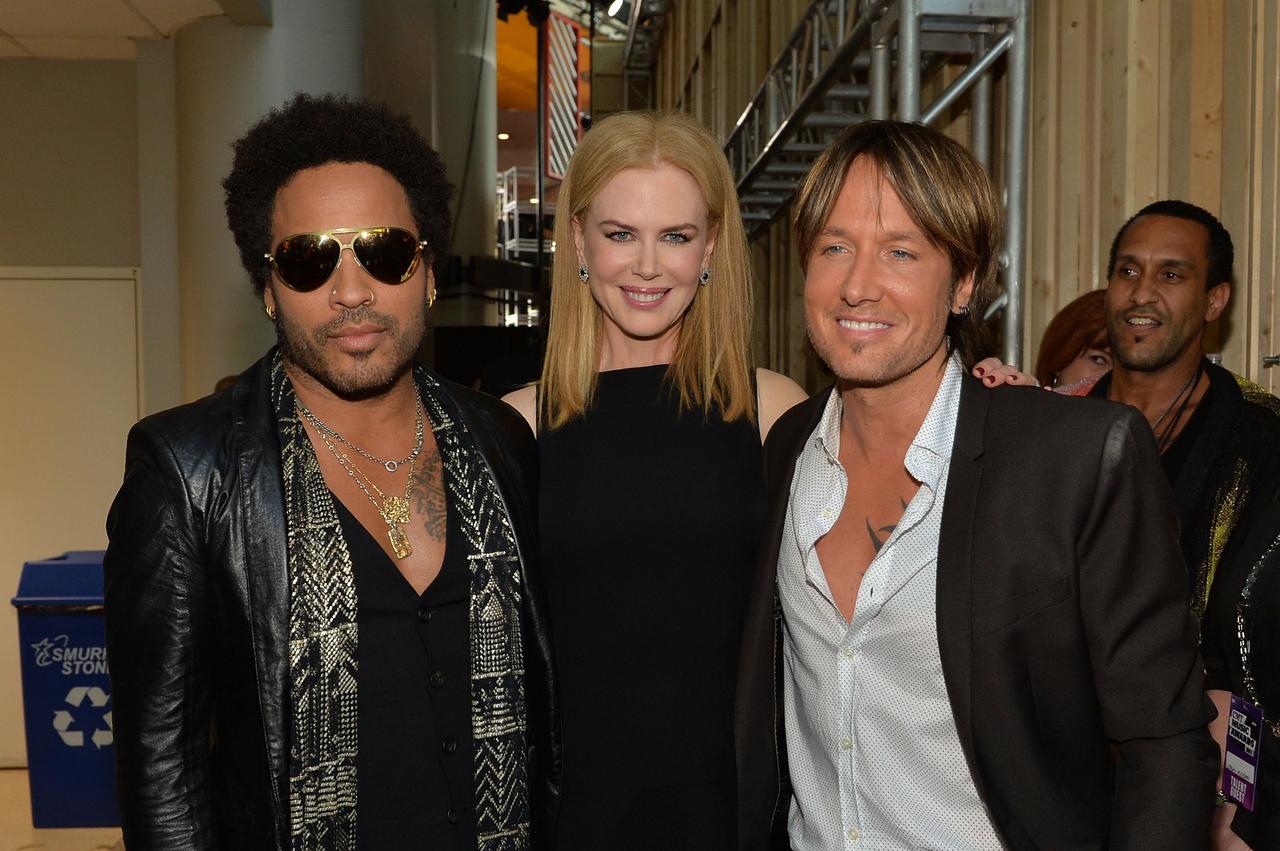 This was a 'blink and you'll miss it' moment! Nicole revealed she'd been engaged to Lenny Kravtiz following her divorce from Tom Cruise. The engagement was kept secret at the time, but both parties have recently discussed it, with Nicole saying, when asked about working with Lenny's daughter, Zoe Kravitz: "Well, I knew Zoe because I was engaged to her father. It's all in the family!" Nicole Kidman is now married to Keith Urban, and all three of them are pictured together above. Cosy!
14. Jordan Davies & Megan McKenna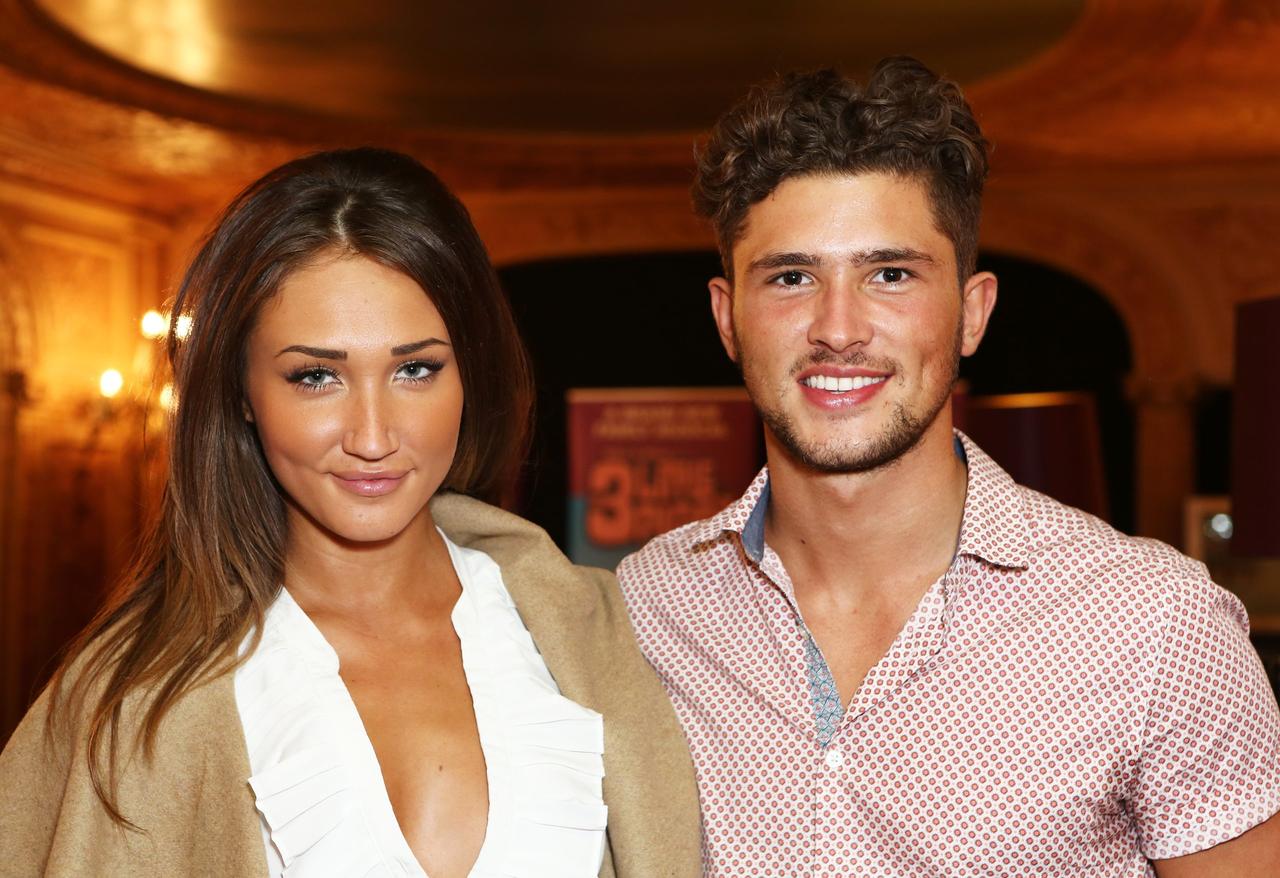 Jordan Davies and Megan McKenna found love on reality TV - and returned to Ex on the Beach as a 'power couple' in 2016 (whatever that means...). The couple got engaged in the series finale - but they split up before the show had even aired!
READ MORE: Which Love Island Couples Are Still Together?
15. Kate Hudson & Matt Bellamy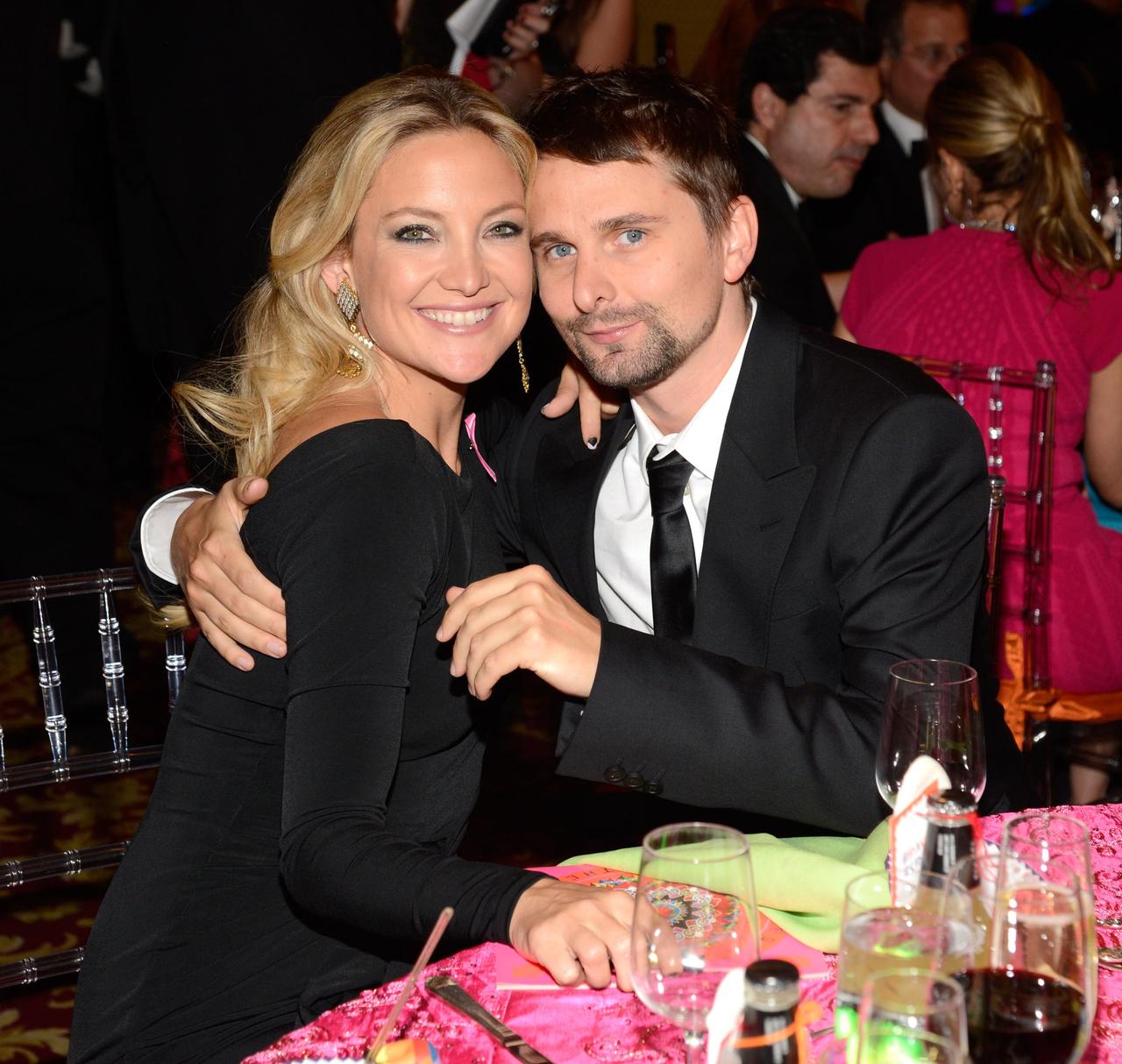 Actress Kate Hudson and Muse frontman Matt Bellamy called off their engagement in 2014 after four years together. They share a son - Bingham - together.
READ MORE: The Best Wedding Speeches by A-Listers
16. Jim Carrey & Renee Zellweger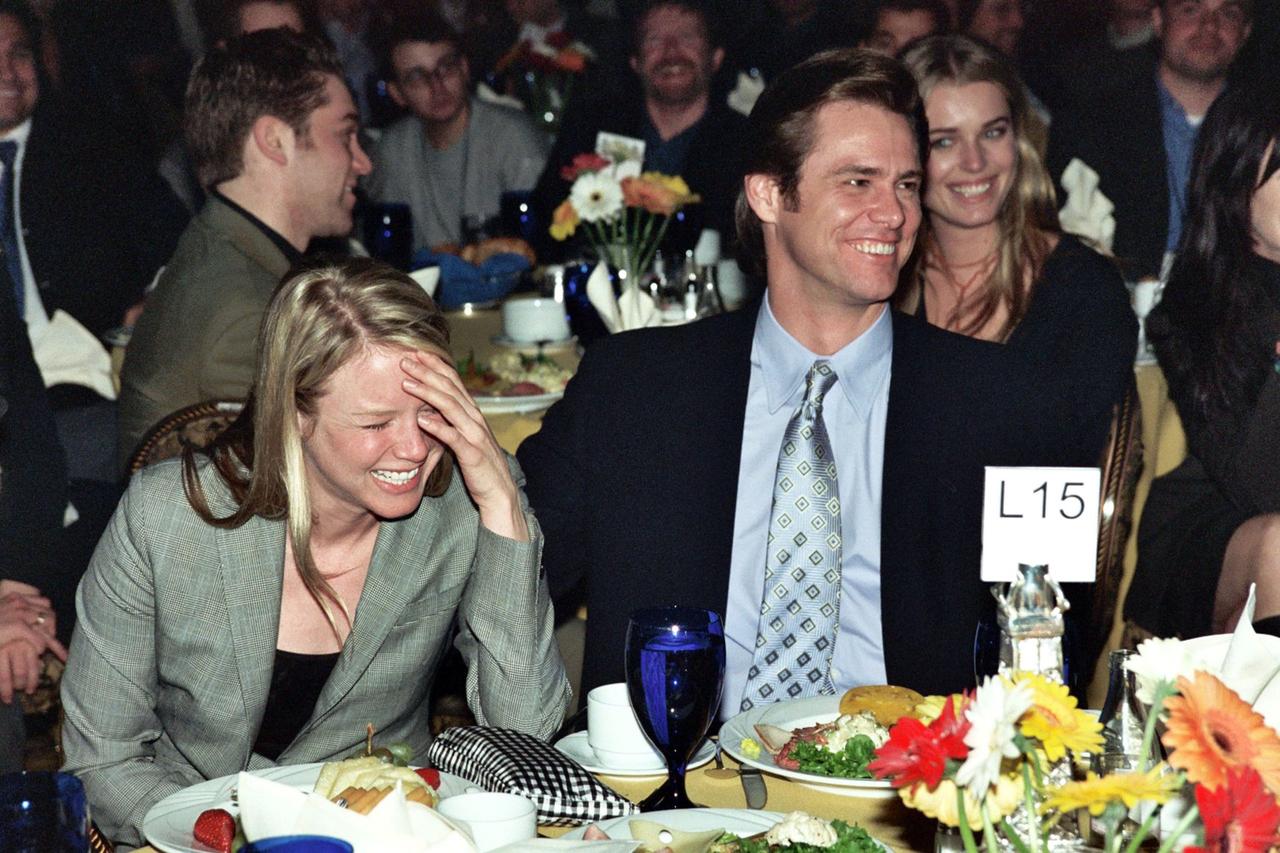 An 'it' couple of the late 90s, Jim Carrey and Renee Zellweger were engaged in 1999, before splitting in 2000. Jim later referred to Renee as 'the great love of my life' in his book.
17. Julia Roberts & Kiefer Sutherland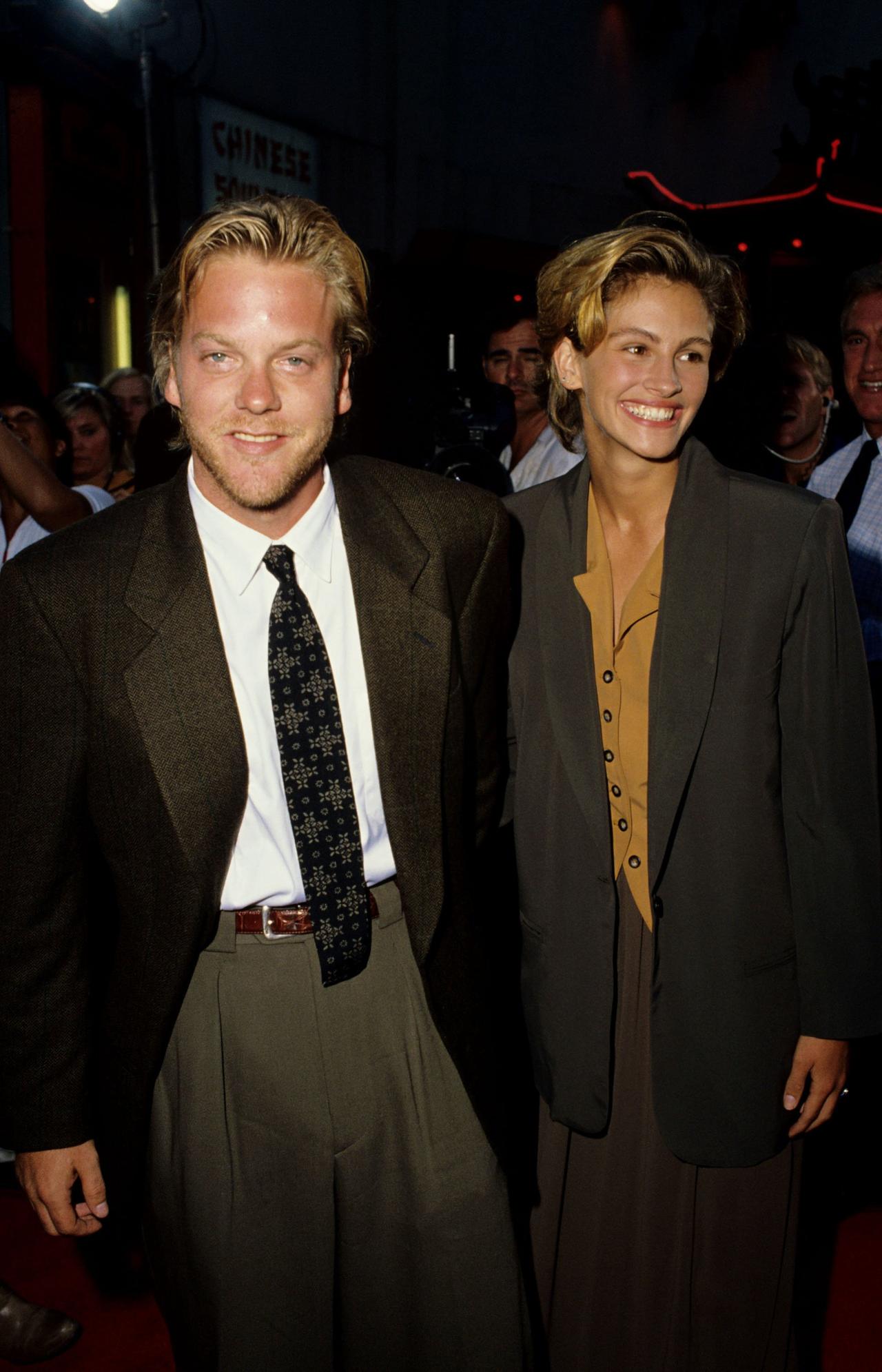 While we're in the 90s, we can't not talk about Kiefer Sutherland and Julia Roberts! The couple met in 1990 while filming Flatliners, and Julia called off her brief engagement to Dylan McDermott. Kiefer's divorce from his wife Camelia Kath was finalised later that year and the couple set a date - however, in a Runaway Bride worthy twist, Julia called off their 1991 wedding with just days to go. She spent what would have been her wedding day on a date with Kiefer's best friend, Jason Patric. Wild.
18. Linda Evangelista & Kyle MacLachlan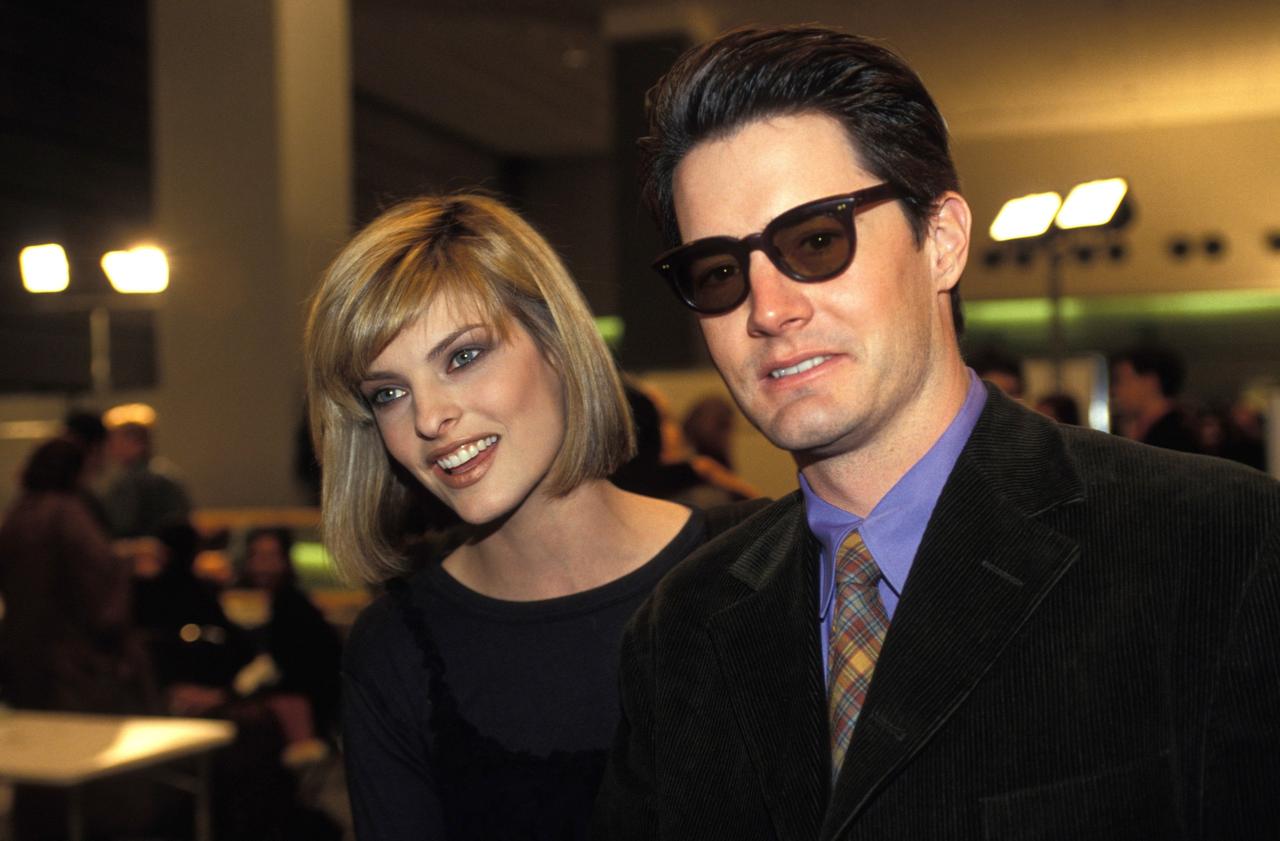 Honestly, it was all going on in the 90s. Kyle MacLachlan - who you'll know from Twin Peaks, or maybe as Trey McDougall from Sex and the City - and supermodel Linda Evangelista became a couple after meeting on a photoshoot. This is despite Linda being married to someone else at the time - Kyle reportedly joked they didn't get together on the first night, but did happen on the second. The couple got engaged early on and remained together for four years, but it ultimately wasn't to be.
READ MORE: The Best Celebrity Wedding Venues in the UK
19. Brad Pitt & Gwyneth Paltrow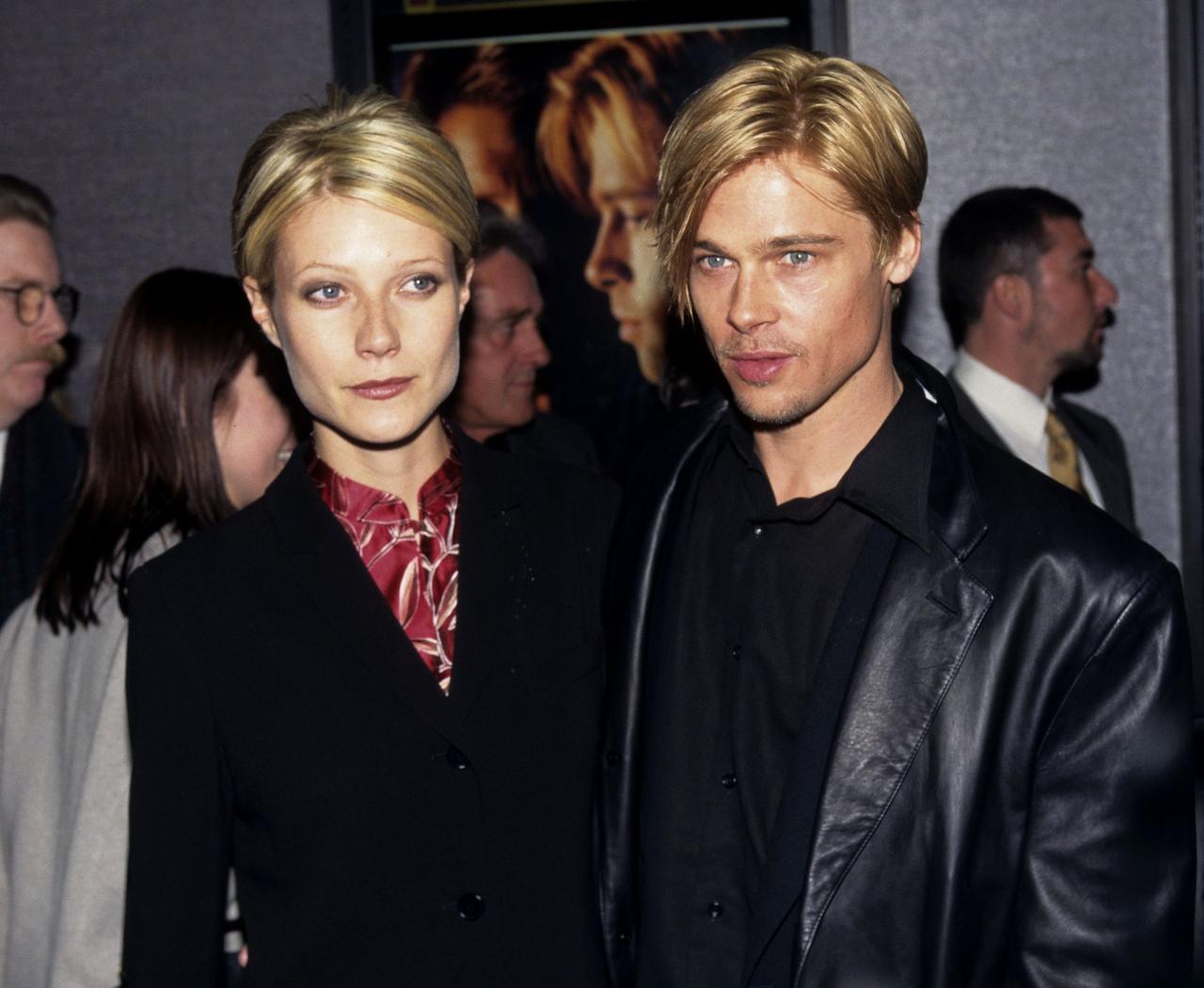 The 90s has SO much to offer. What a time. We all know about Brad Pitt's high profile relationships with Jennifer Aniston and Angelina Jolie, but do you remember his engagement to Gwyneth Paltrow? They got together in 1994, Brad did his thing of morphing into the woman he's dating, then by 1997 it was all over, and she was dating Ben Affleck! What a time.
20. Jennifer Lopez & Ben Affleck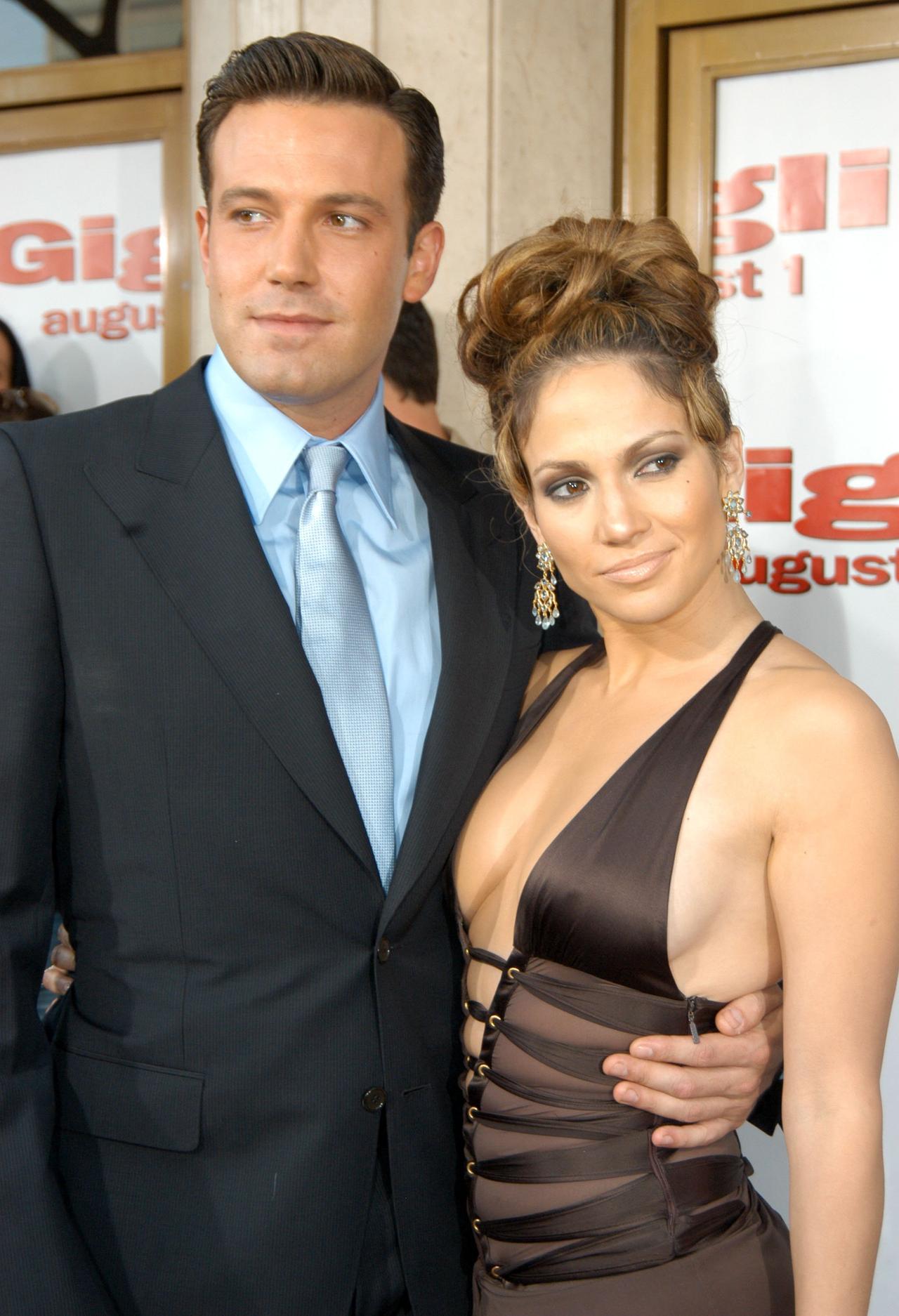 Talking of Ben Affleck - we've all been hyped that he's been spotted out and about with J.Lo again, but if you are a young one, you might not remember that they were engaged before. Bennifer became a thing in 2001, with an engagement in 2002 but it was all over by 2004.
21. Ryan Reynolds & Alanis Morrissette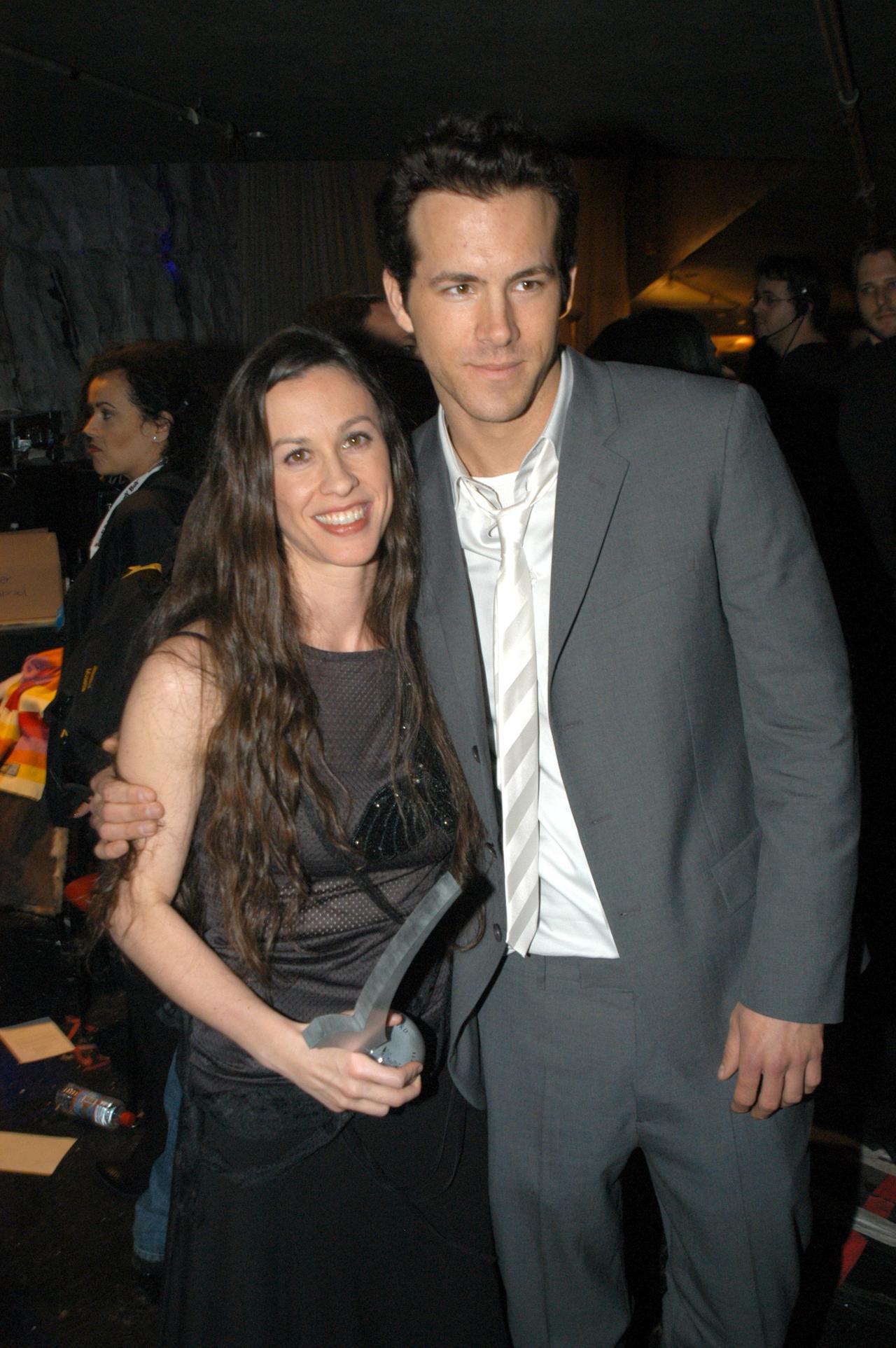 This former couple lives rent free in our heads, but you may have forgotten that Ryan Reynolds and Alanis Morrissette were once engaged. They met in 2002, at Drew Barrymore's birthday bash, as you do. By 2004, they were engaged, and Alanis said to People magazine: "He's like a soul brother to me, except that I want to jump his bones."
Three years after that romantic statement, the couple split. Ryan went on to marry Scarlett Johanssen, but they too split. He's now married to Blake Lively, and the pair share three children.
22. Marnie Simpson & Ricky Rayment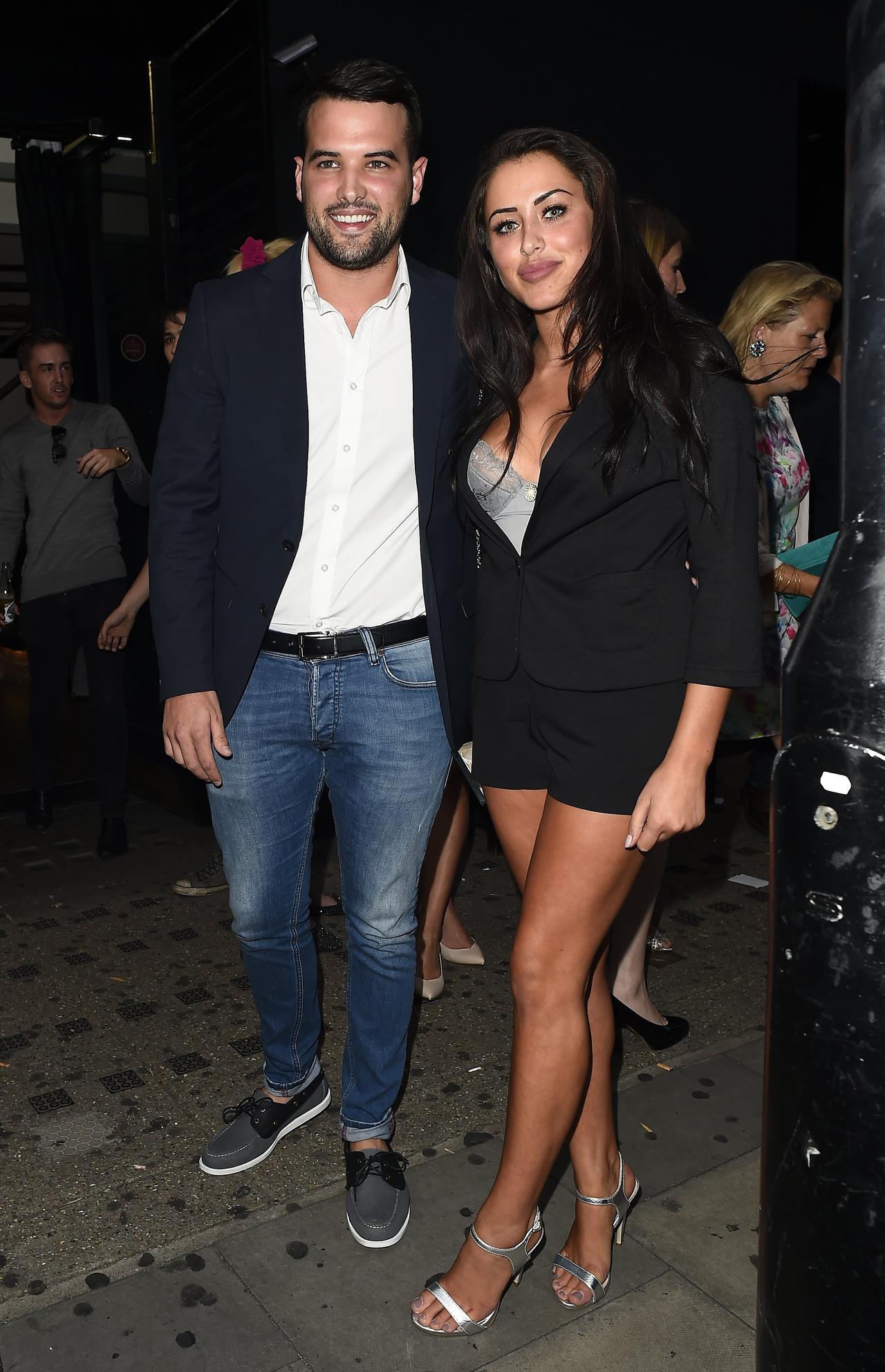 Another reality TV show couple (let's face it, that's why you're here)! Marnie Simpson and Ricky Rayment got engaged while on Geordie Shore in 2015, but split before the episode actually aired… Viewers took to social media to discuss how awkward the proposal was, with Marnie hesitating for some time before agreeing to marry Ricky.
23. Lance Armstrong & Sheryl Crow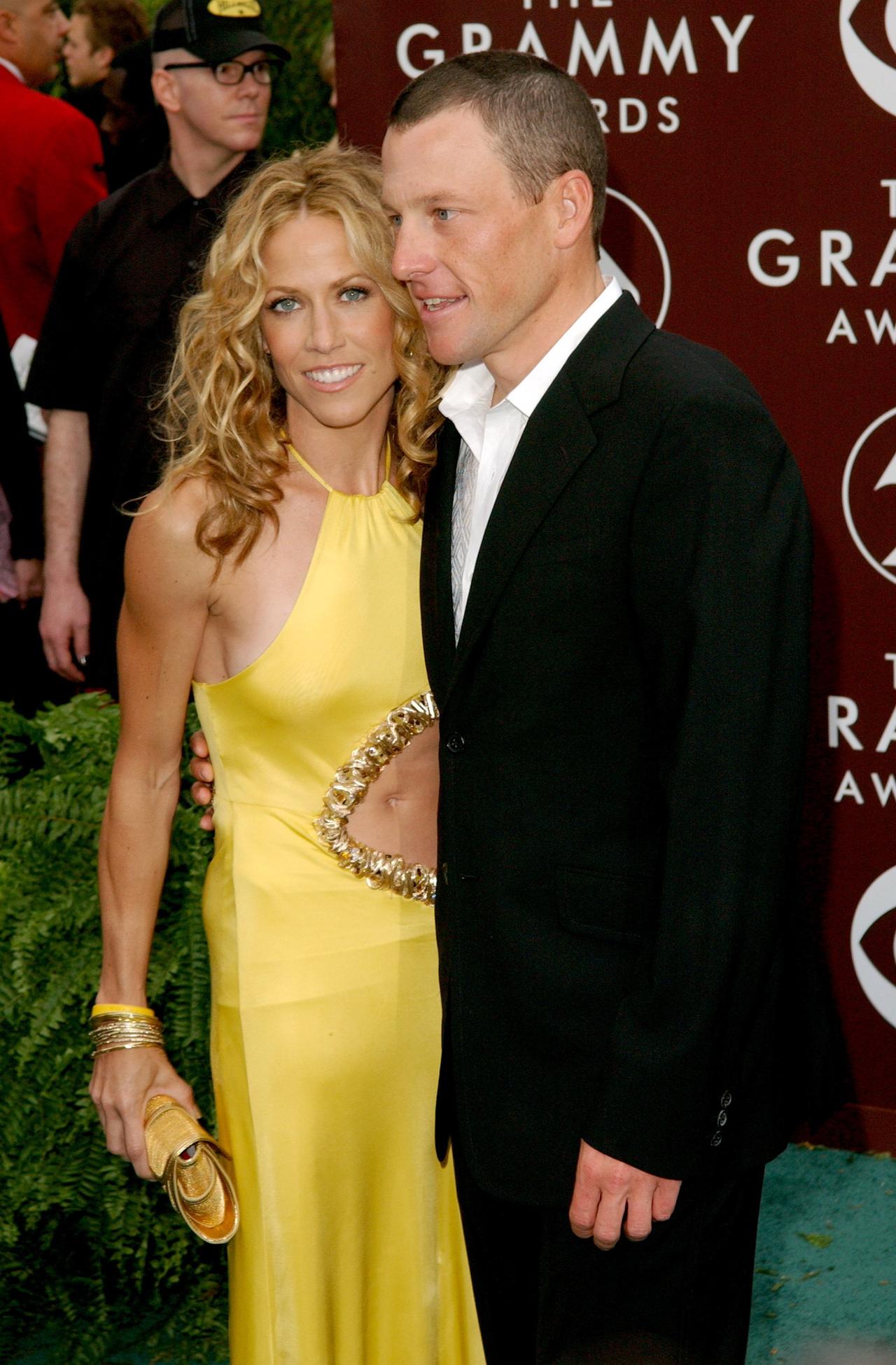 Here's another pairing we completely forgot about. Pro cyclist Lance Armstrong was engaged to country singer Sheryl Crow in 2005, but by 2006 they had split.
READ MORE: Our Favourite Celeb Weddings from 2018
24. Nicole Richie & DJ AM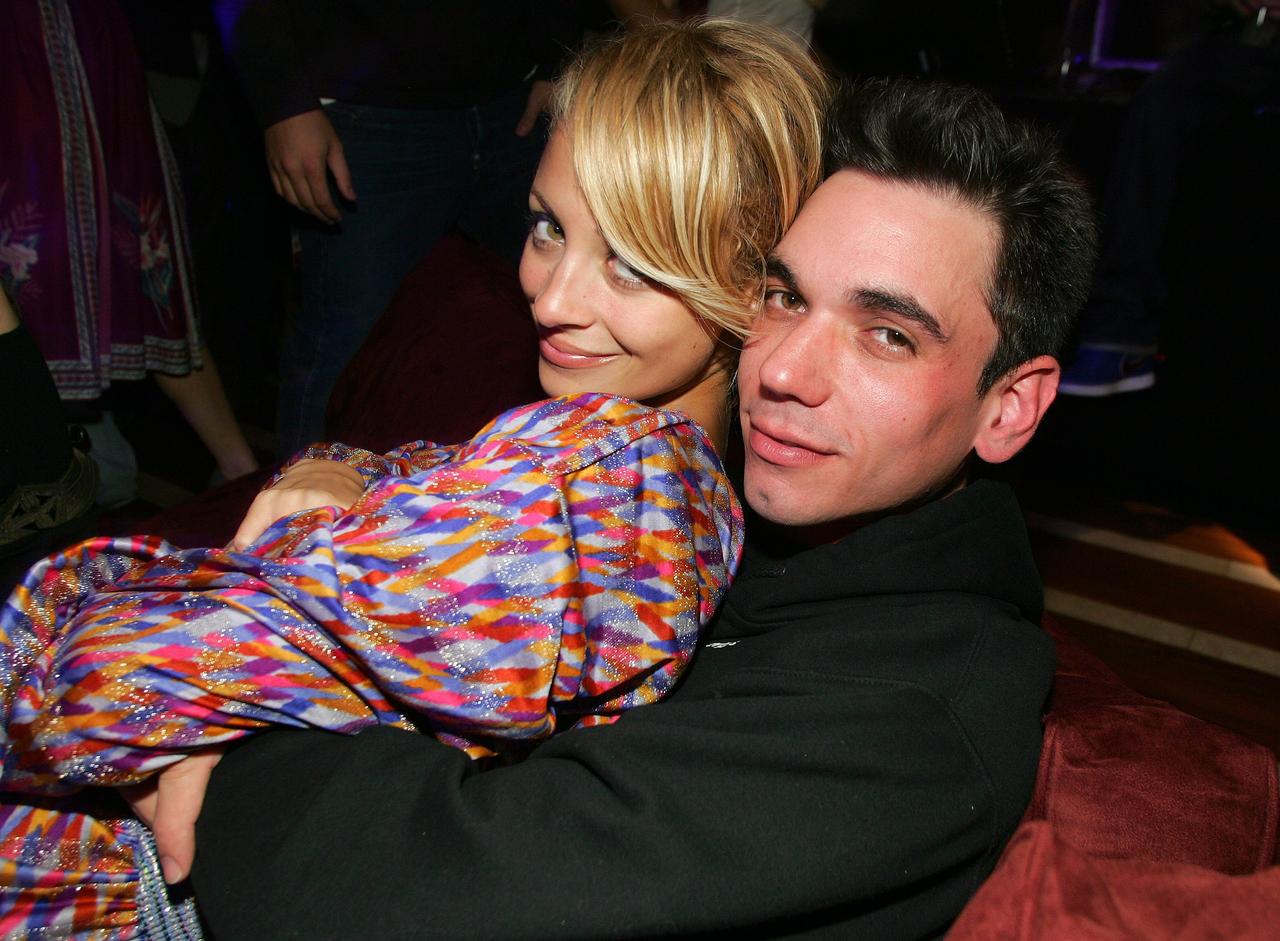 Simple Life star Nicole Richie is now married to Good Charlotte rocker Joel Madden, but in 2004 she was with the late DJ AM. They got engaged in 2005, but the wedding was called off later that year. They did reconcile, but it only lasted for two months.
25. Big Sean & Naya Rivera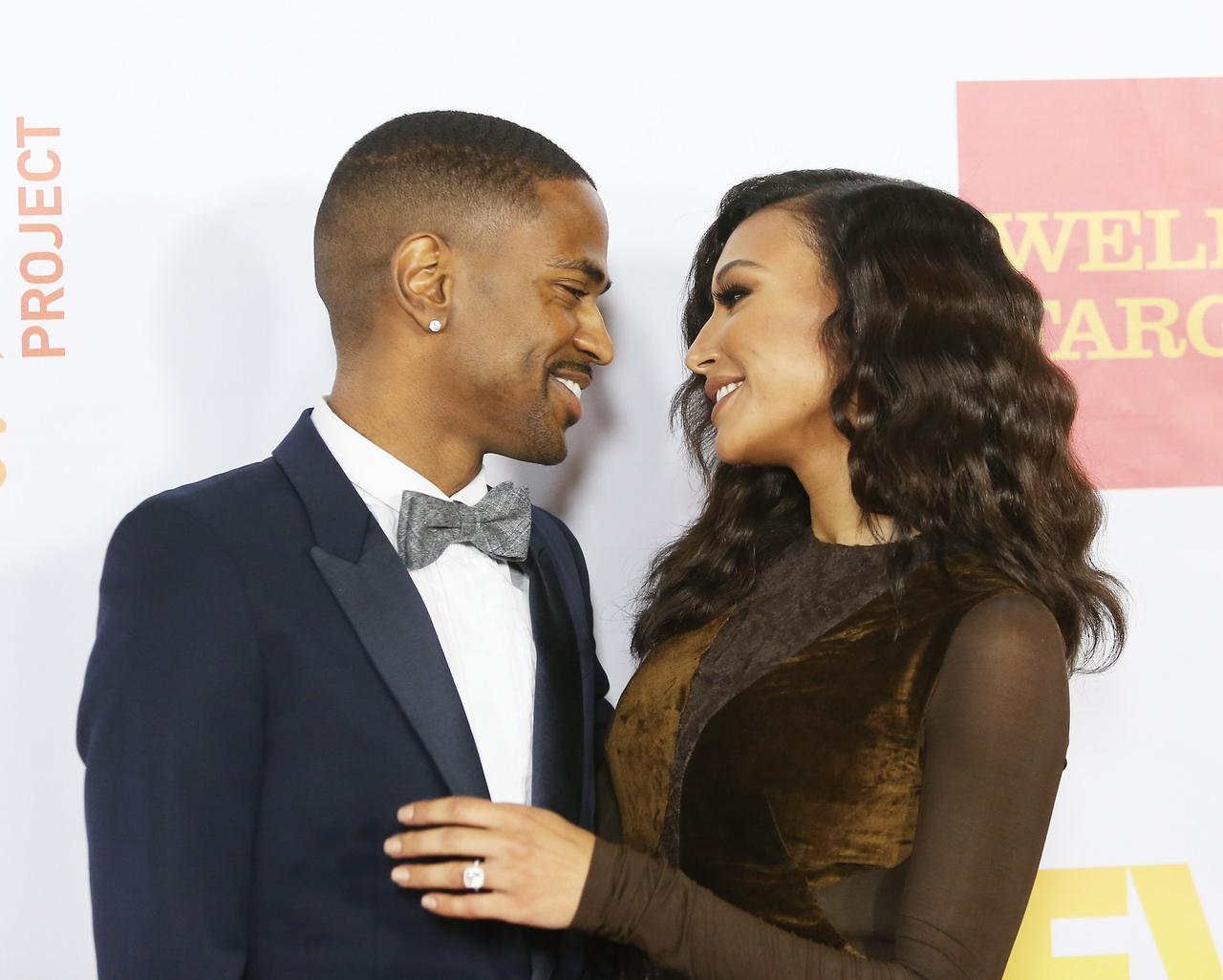 The late Glee star Naya Rivera was engaged to Big Sean between 2013 and 2014. She went on to marry Ryan Dorsey in 2014, with whom she had one son, Josey. Naya sadly passed away in a boating accident in July 2020.
26. Laura Dern & Billy Bob Thornton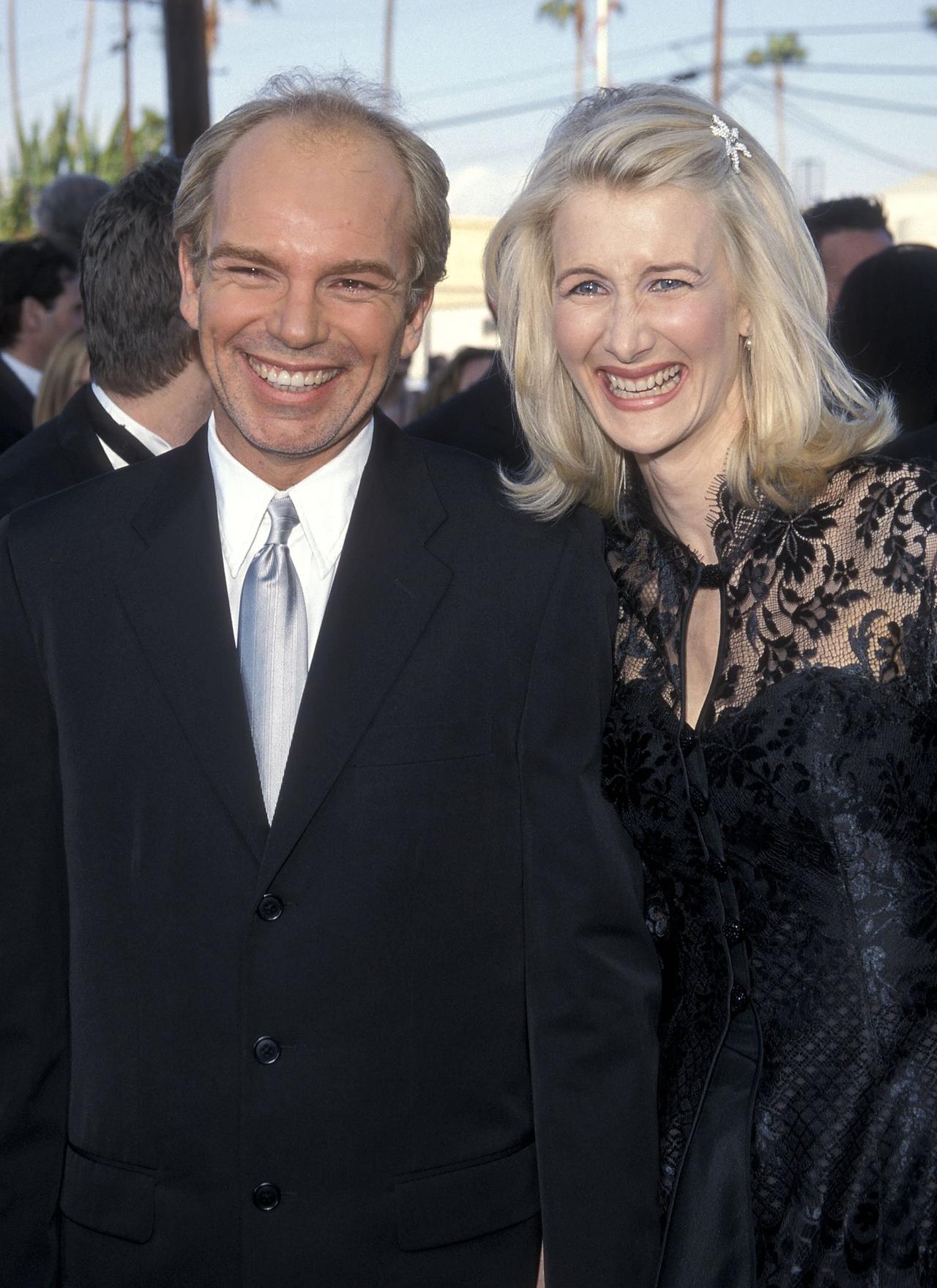 Here's a weird one for you - Laura Dern and Billy Bob Thornton. They were engaged for three years, but it ended abruptly when Billy Bob married Angelina Jolie behind Laura's back. The snake. She said to Talk magazine: "I left home to work on a movie, and while I was away, my boyfriend got married."
27. Courteney Cox & Michael Keaton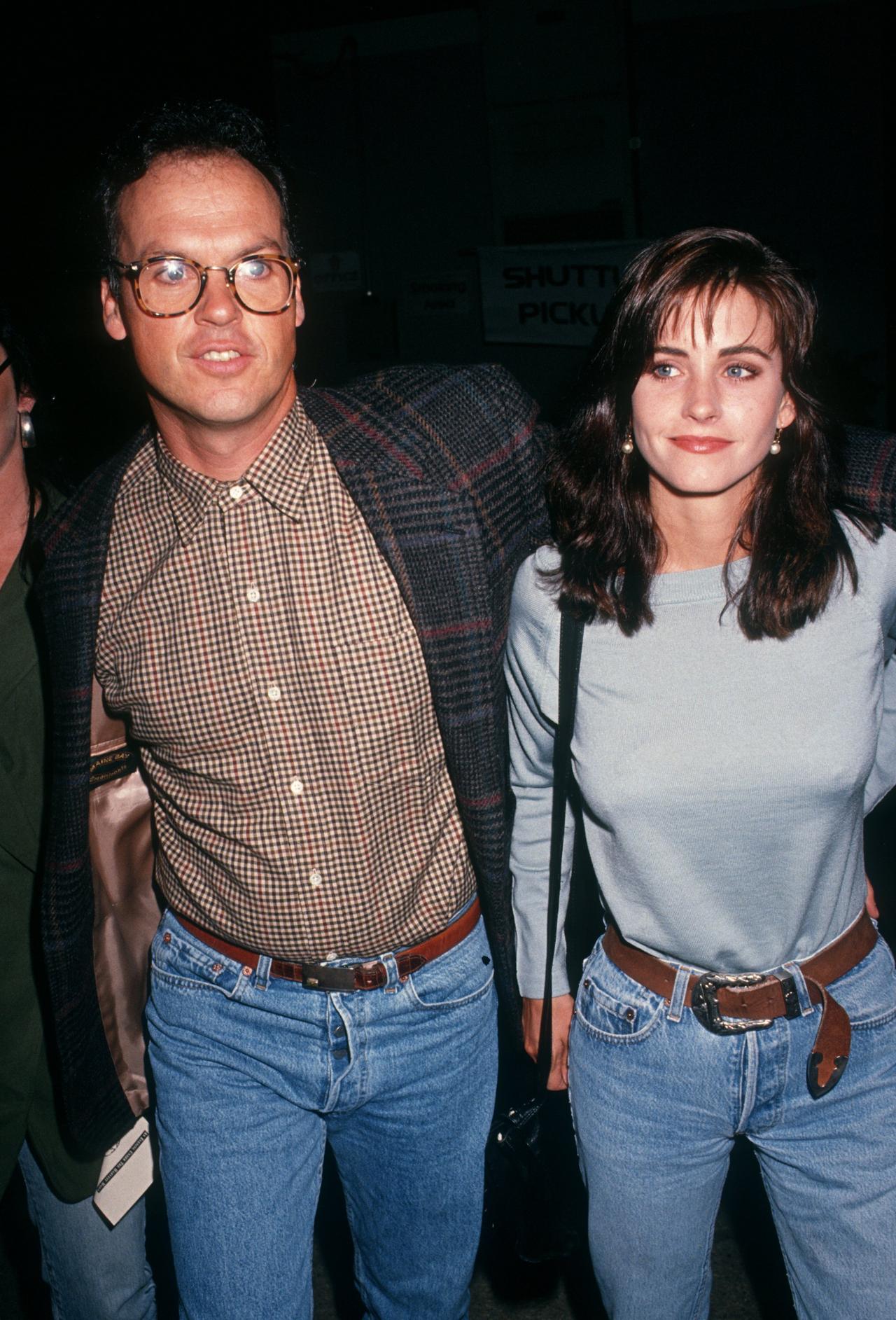 We all know about Monica and Roger, but did you know about Courteney Cox and Michael Keaton? The couple were together for nearly six years, and were so in sync they even coordinated outfits. There were rumours the pair were engaged, but while it seemed like it might be on the cards, Courteney told the LA Times in 1995: "I bet that three-carat diamond is really beautiful, but I never saw it."
28. Mark Ronson & Rashida Jones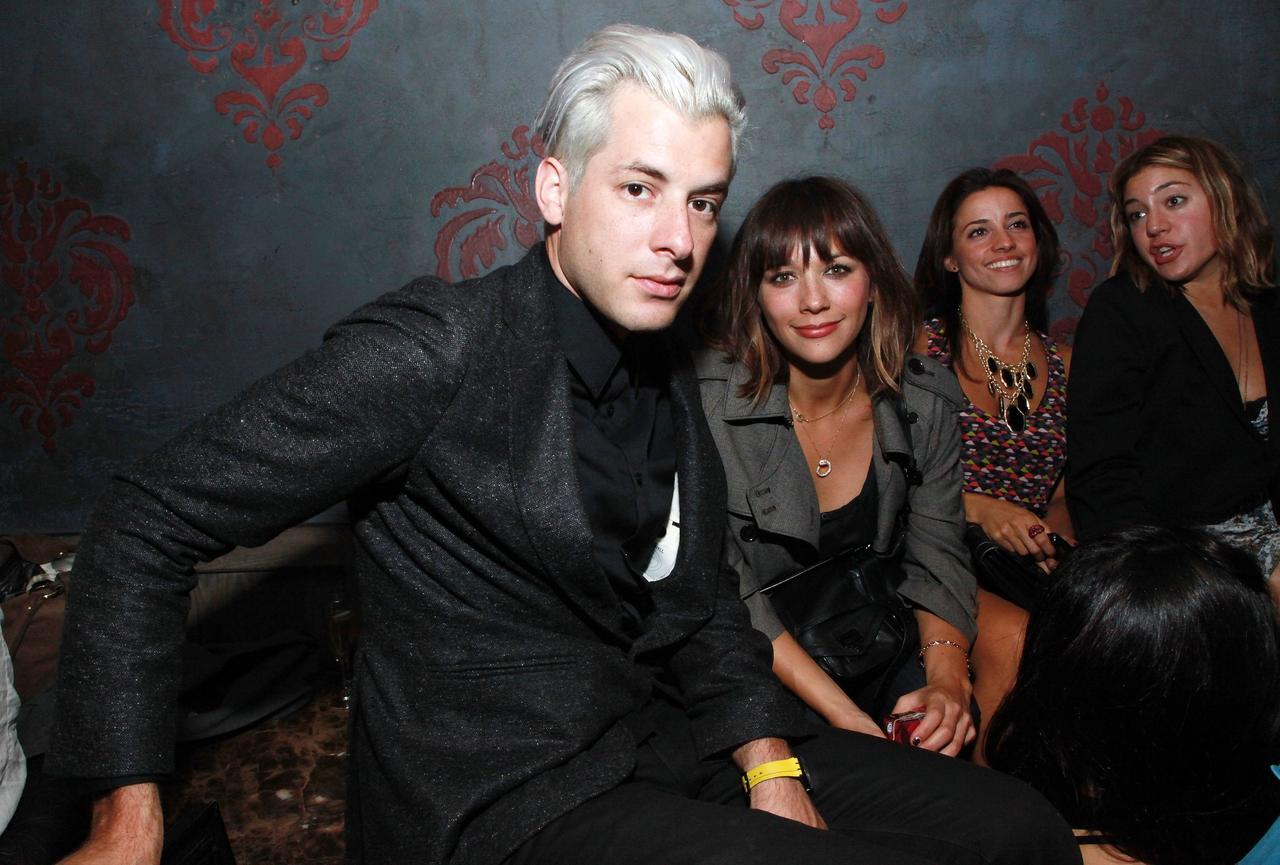 Did you know about Mark Ronson and Rashida Jones? He proposed in 2003, on Rashida's 27th birthday using a custom crossword puzzle to spell out 'will you marry me?' They ended about one year later.
29. Ariana Grande & Pete Davidson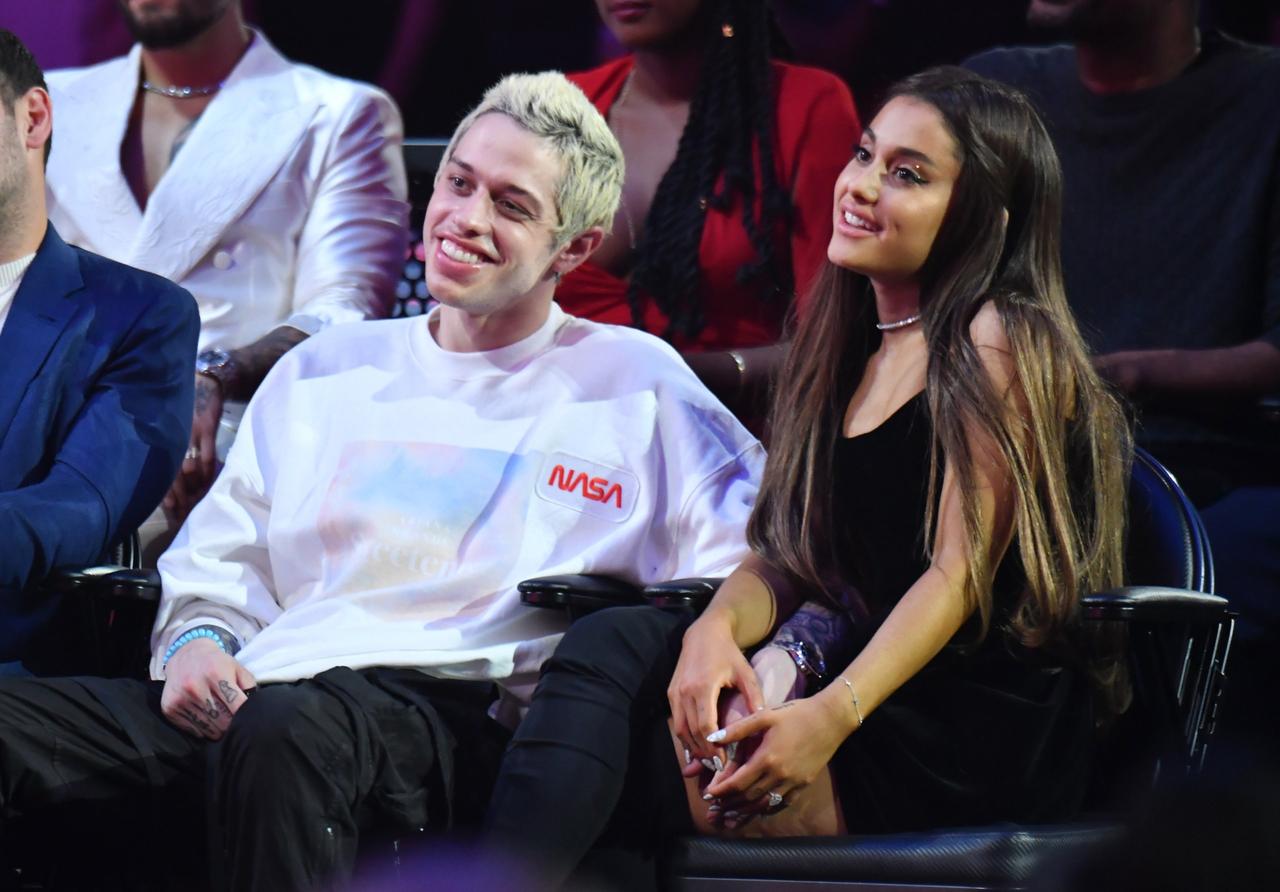 Has your head stopped spinning? Okay, gear up for another whirlwind. While we've all been obsessing over Ariana's recent minimony, we can't forget her relationship with Pete Davidson. They started dating in 2018, and got engaged just 24 days after the news of their relationship broke. Less than five months later though, it was all over.
Want even more celebrity content? Don't miss our round up of the best celebrity engagement rings of all time!