15 Genius Alcohol Alternatives for Your Wedding Day
Looking for options for a no-alcohol wedding? Want to provide special drinks for teetotal guests? Our alcohol alternatives are the answer! From cool mocktails to soft seltzers and non-alcoholic toasts, we have you covered.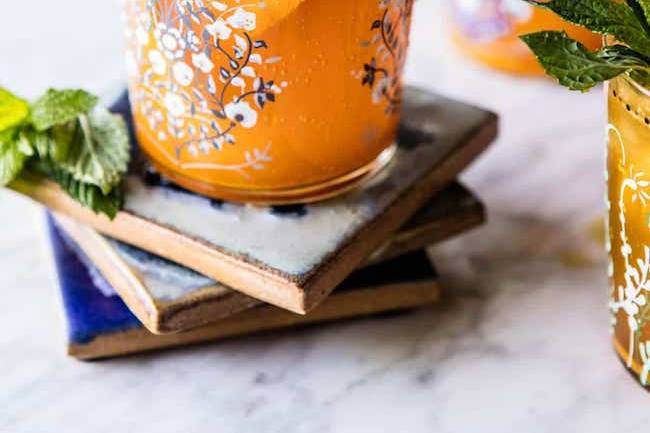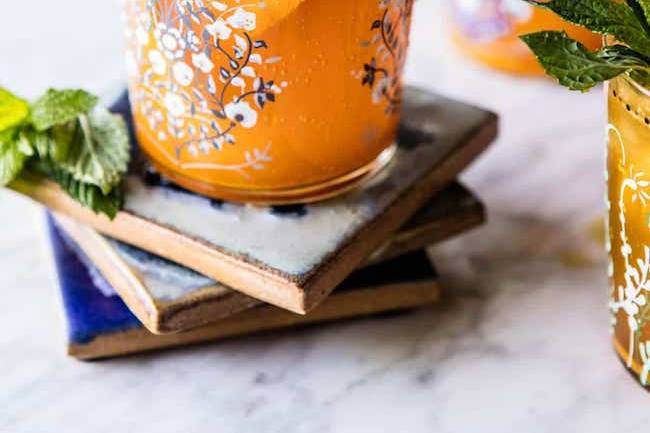 Finding alcohol alternatives for your wedding is easier than you'd think. Companies have finally caught on to the millennial- and Gen Z-powered movement towards low- or no-alcohol consumption – and that translates to fresh products and ideas aimed at the non-drinker.
These developments in alcohol alternatives aren't just important for alcohol-free weddings. Even if you and your partner are planning a celebration with lots of cocktails, wine and beer, there will likely be some non-drinkers among your guests, whether that's because of pregnancy, religious reasons, designated drivers or people who just don't like the taste.
The best weddings are those where everyone feels welcome, so providing some non-alcoholic options is definitely worth the effort.
Planner Dita Rosted has seen an increasing number of couples paying as much attention to their alcohol alternatives as to the alcoholic drinks.
"It's all about the experience, and as many little touches you can do on the drink side the better!" she says. "Everyone will appreciate that."
Dita's favourite alcohol alternative? Anything sparkling!
"At a recent wedding we had elderflower cordial, which has been done to death, but we spruced it up with a rosemary sprig, edible flower and a copper straw," she says. "There are plenty of mocktails you can do too. It just should be something more/other than just water!"
We've found the best alcohol alternatives for different stages of your wedding, from reception drinks to toasts to your newlywed status.
READ MORE
1. Refreshing Punch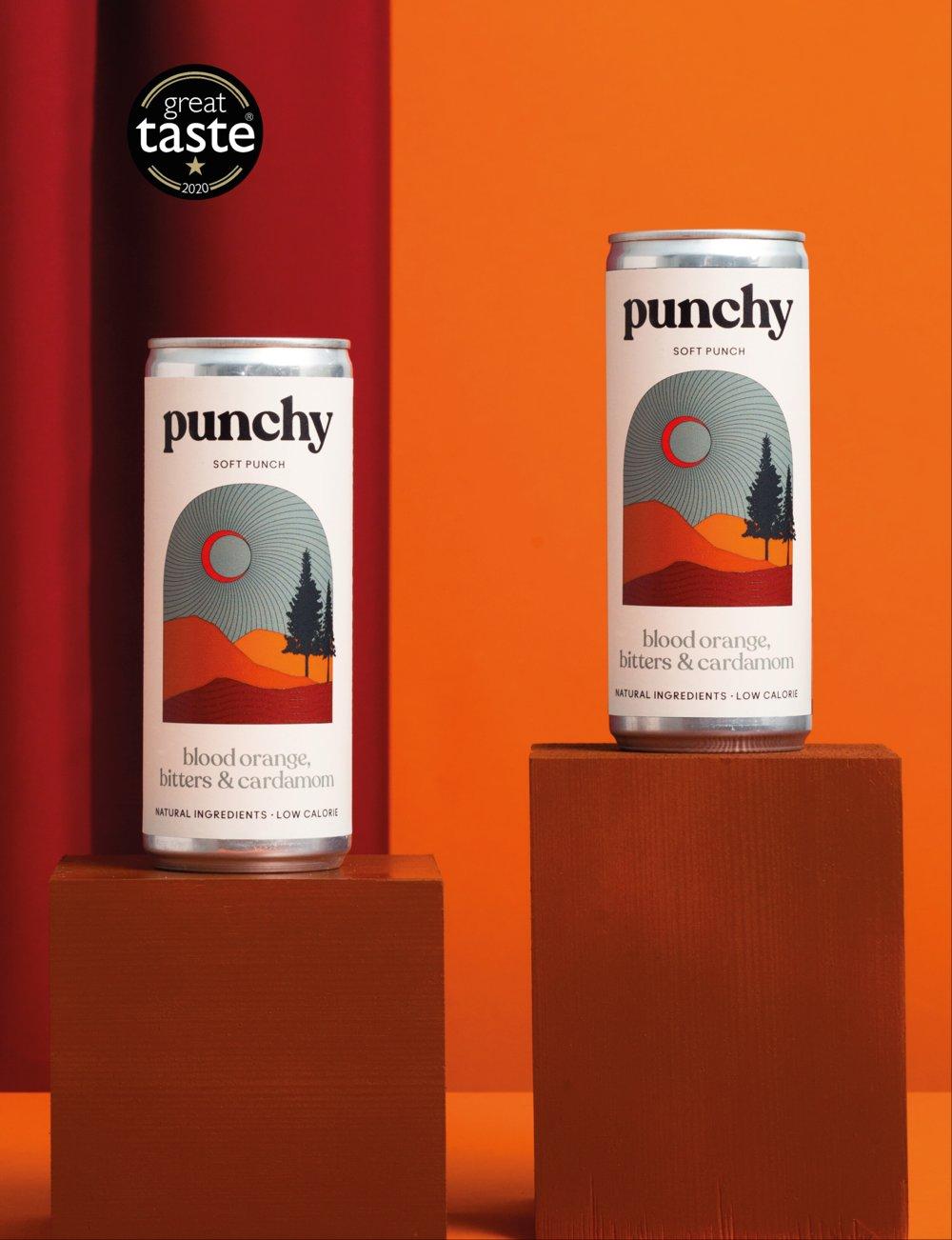 Punchy Drinks' collection of premium soft drinks is small but impressive, comprising three concoctions that show alcohol alternatives don't involve compromising on taste. Golden Hour blends blood orange, bitters and cardamom to glorious effect – and not only is it alcohol-free, but low-sugar and with no artificial ingredients. This would go particularly well at a sunny summer drinks reception.
2. Virgin Mojito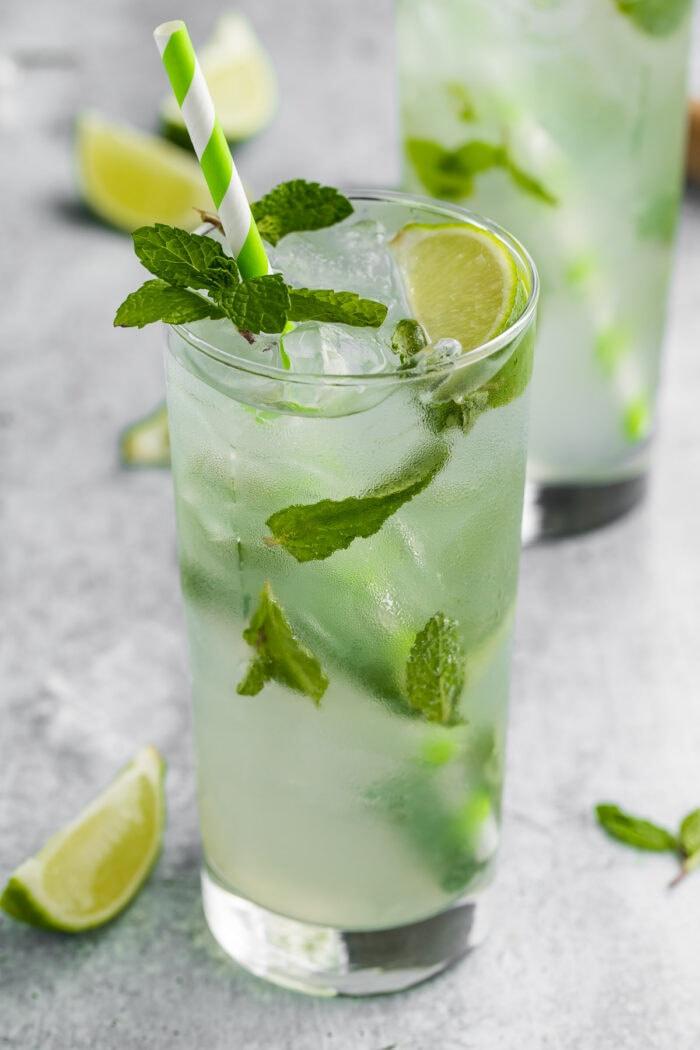 The mojito is a real crowd-pleasing cocktail and this recipe gives you an alcohol-free version that's just as delicious without the rum. Serve as a welcome cocktail for your non-drinking guests.
3. Kombucha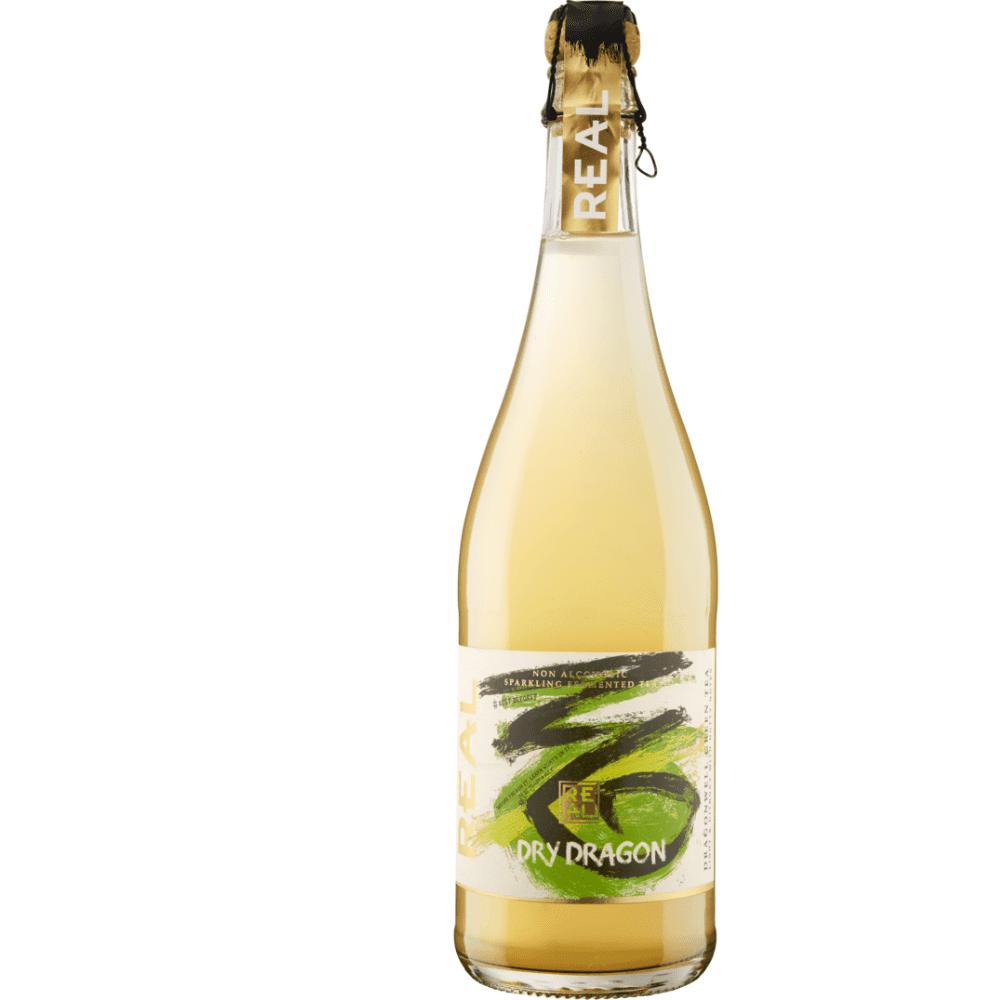 Alcohol alternatives don't have to be sweet. Tea-based kombucha makes for an on-trend alternative to sparkling wine for anyone who's limiting their alcohol consumption. There's an astonishing array of kombucha brands out there, but for a safe bet, check out REAL Kombucha – and in particular their citrusy Dry Dragon.
4. Lemonade with a Herbal Twist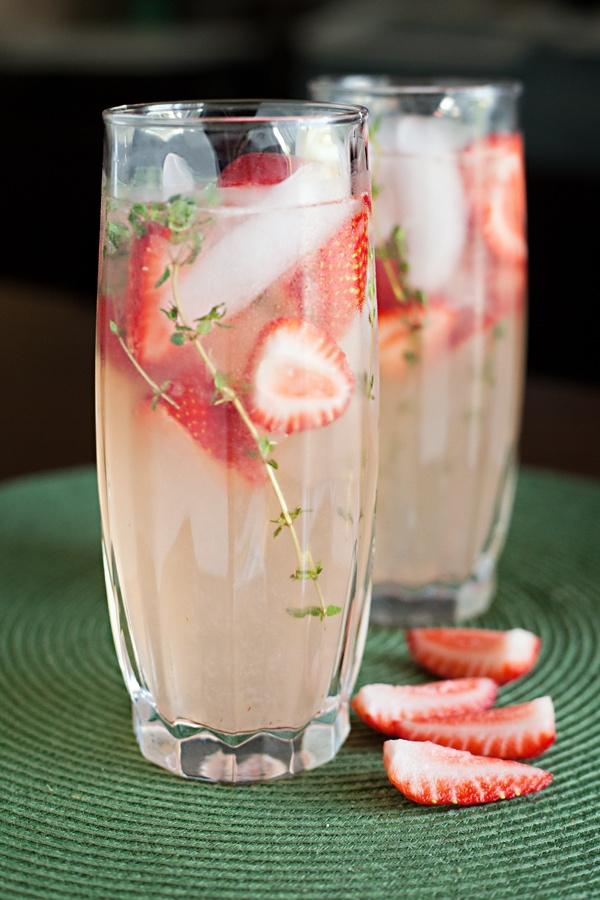 Lemonade is a popular alcohol alternative at weddings. It's light, refreshing and, if you're having pre-poured glasses at a drinks station, you can make it look very appealing. To put a twist on this classic drink, amp up the flavour with a herbal note, like this strawberry and thyme lemonade.
READ MORE: 25 Instagram-Worthy Wedding Bar Ideas Your Guests Will Love
5. Aperol Alternative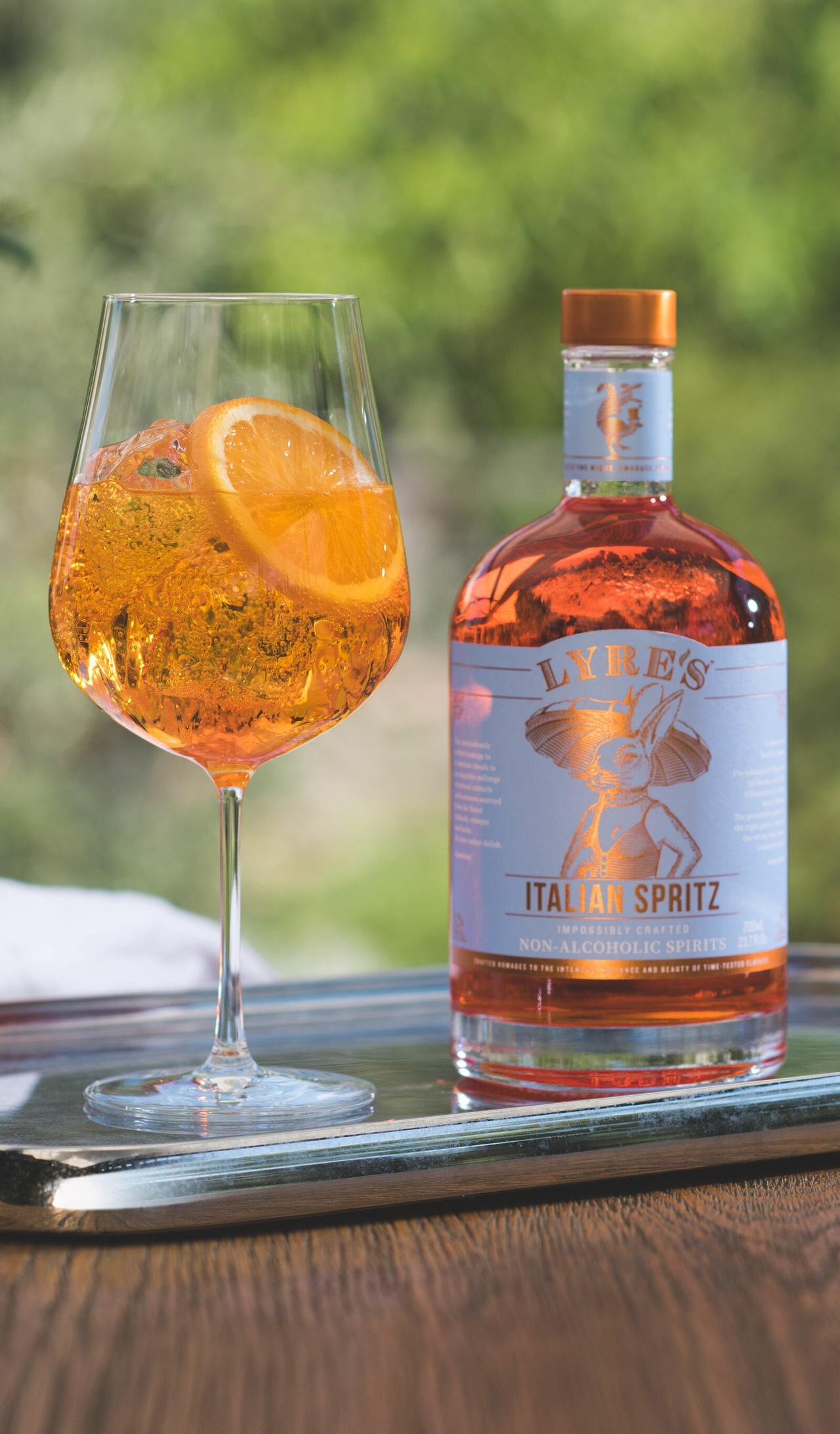 According to Waitrose, sales of Aperol are up 148% on last year, proving that the Aperol Spritz remains a firm favourite for cocktail hour. Make sure your teetotal guests can get in on the act with a non-alcoholic version of the Italian spirit such as Lyre's.
6. Fruit Fizz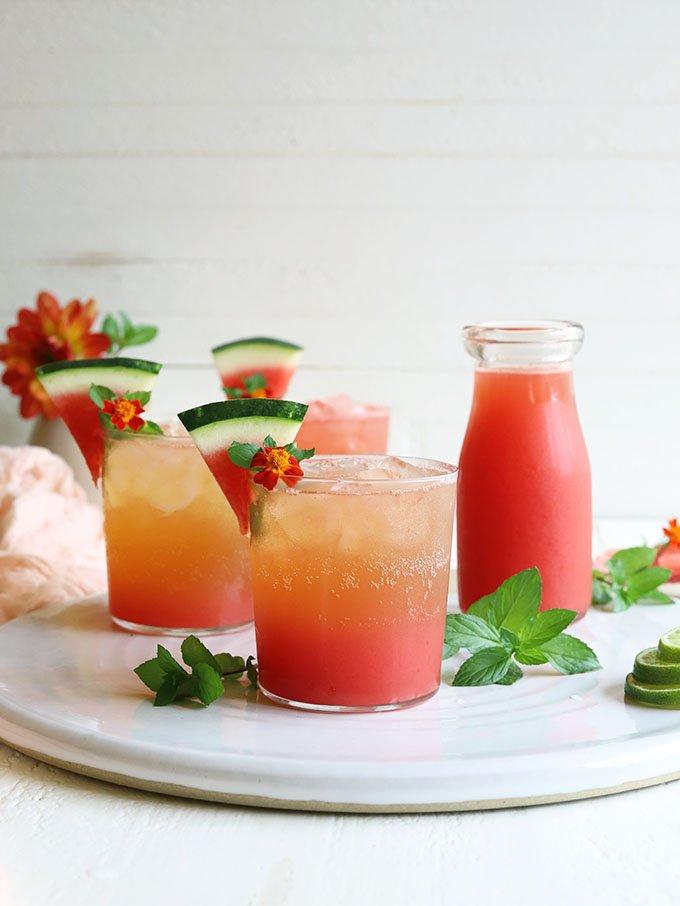 If you're planning on including some fruity mocktails in your line-up of alcohol alternatives, think beyond the obvious (strawberry and orange, we're looking at you) – watermelon makes for the basis of an unusual but delicious sparkling drink.
7. Booze-Free Bubbles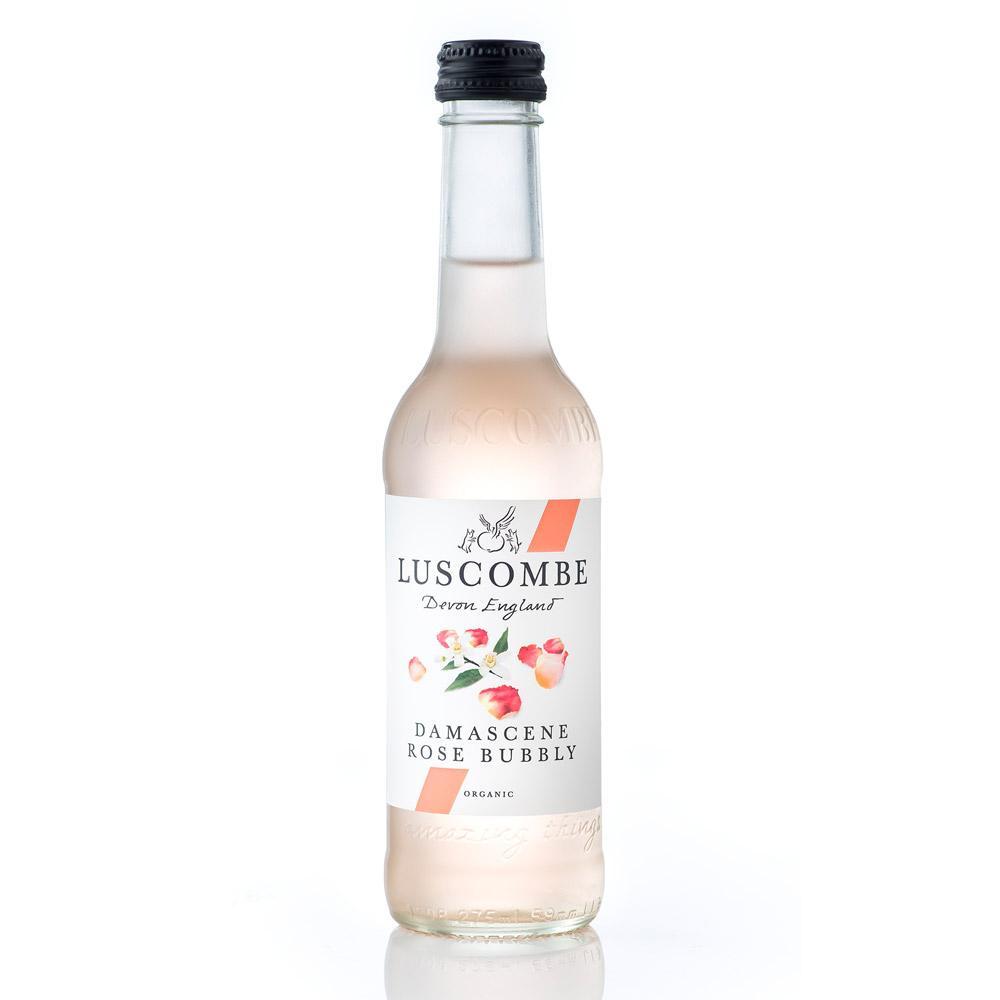 We've yet to taste an alcohol-free sparkling wine that hits the spot (although we're willing to be convinced). If you're looking for an alcohol alternative for wedding toasts, we suggest choosing a sparkling drink that's delicious in its own right, rather than faux champagne. Step forward, Damascene Rose Bubbly, a subtle blend of rose petals, grape and lemon juice.
8. Spiced Mocktails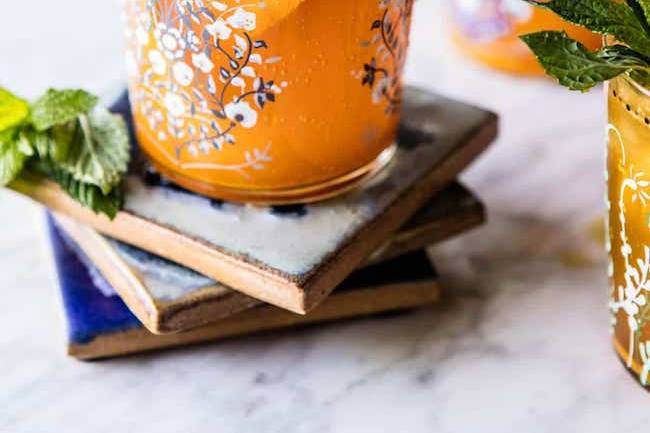 Mocktails don't have to be fruit-based - this Golden Glow Water recipe includes ginger, turmeric and cayenne pepper for a warming, complex drink.
READ MORE: 21 Wedding Food & Drink Questions Answered
9. Introducing... the NOgroni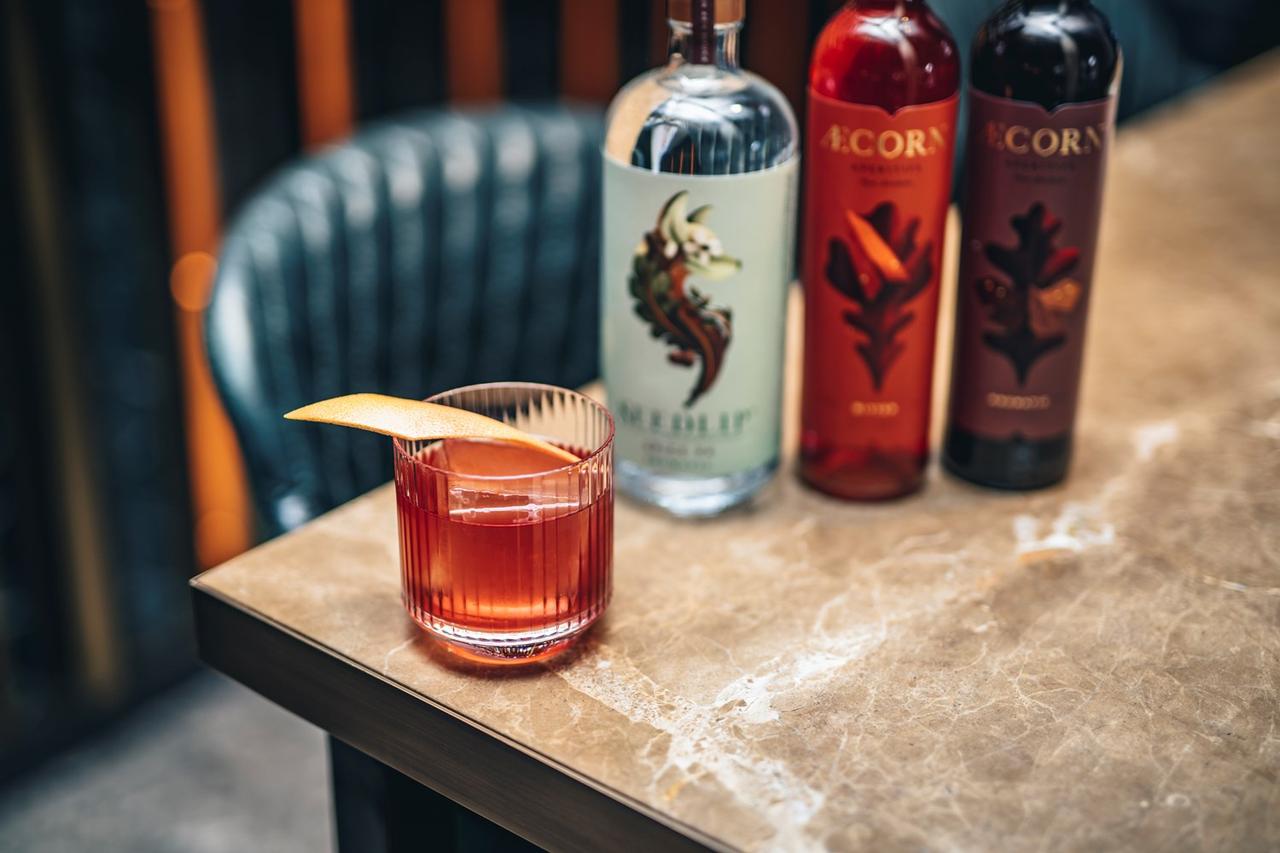 Here at Hitched, we do love a Negroni, but with a recipe that includes gin, vermouth and Campari, they can be pretty potent. For the same delicious taste without the pounding headache, check out Seedlip's NOgroni kit, which is ideal for a low- or no-alcohol stag or hen party.
10. Milkshakes & Freakshakes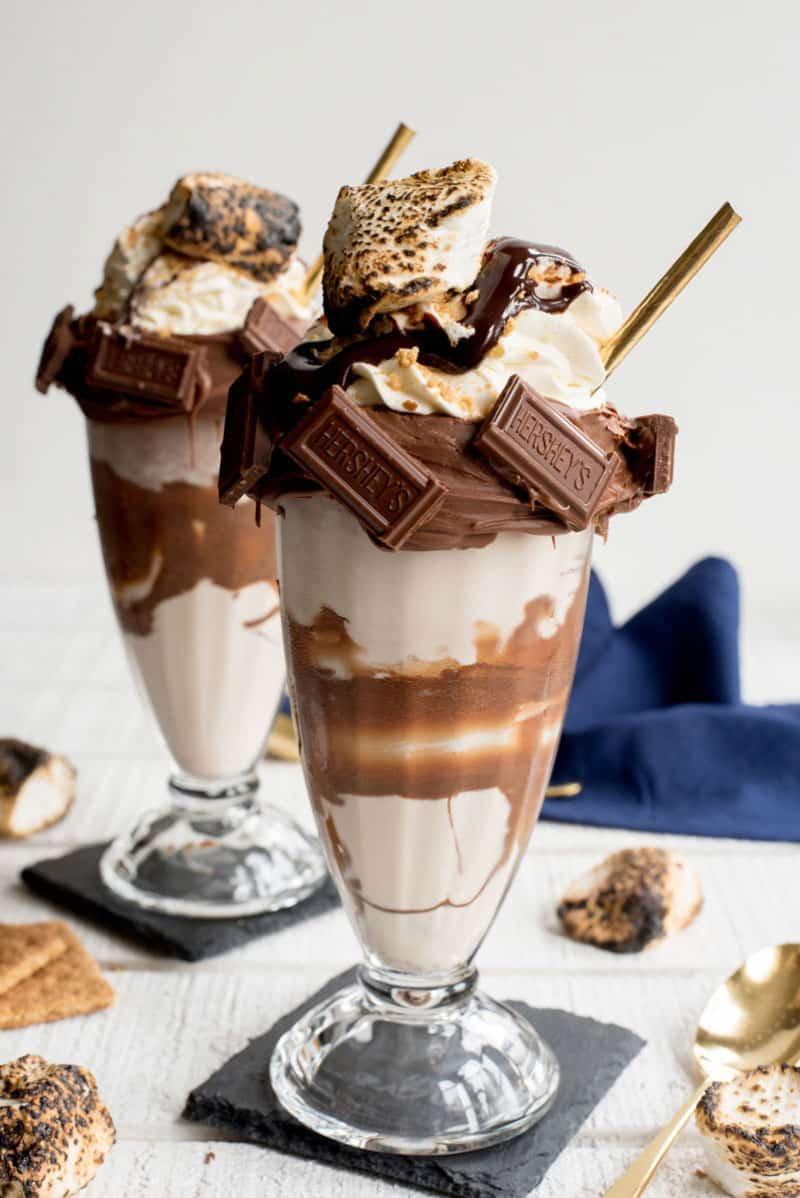 Alcohol alternatives can be every bit as indulgent as an after-dinner cocktail. Rather than espresso martinis or a brandy digestif, treat your non-drinking guests to a grown-up milkshake made from the finest ice cream. You could also opt for the milkshake's diva sibling, the freakshake, adorned with chocolate bars, sweets and even cake and candy floss.
11. Soft Seltzer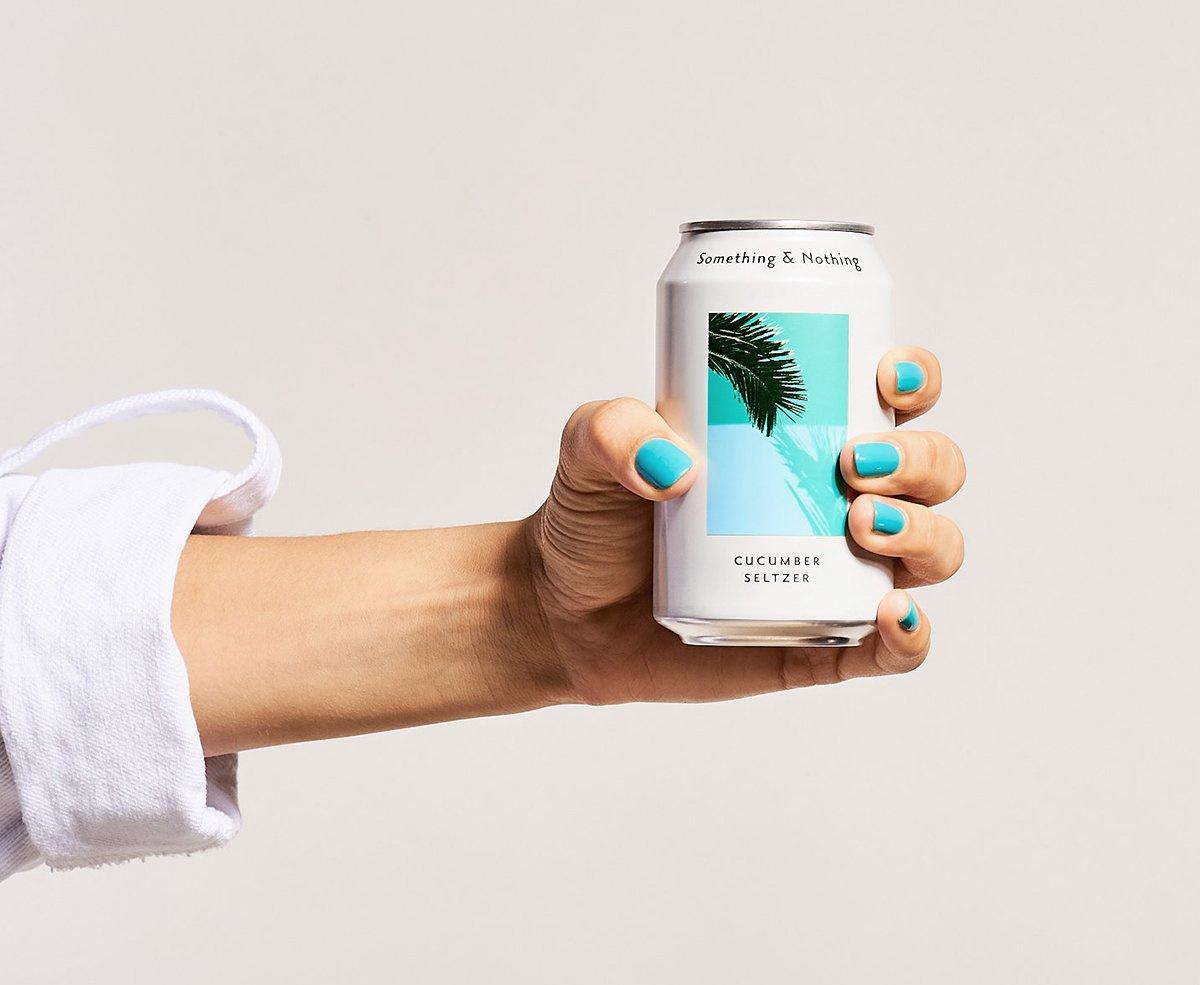 Hard seltzers have surged in popularity in recent years among drinkers keen for low-cal alcohol. For the non-alcohol drinkers, there is of course the original – or 'soft' – seltzer. This is basically carbonated water, but you'll find some new brands adding flavour for a more interesting drink experience, like Something & Nothing. Their cucumber seltzer is a lovely alcohol alternative for a summer's day.
12. Iced Tea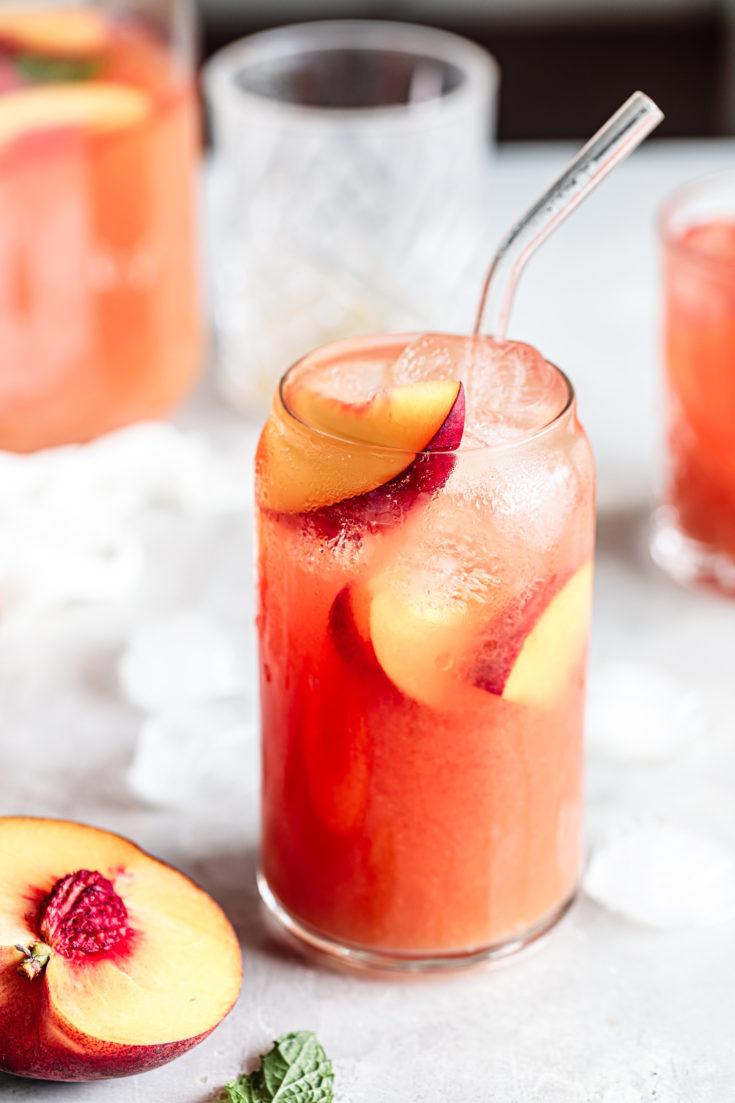 For true iced tea connoisseurs, the sugary store-bought version is pretty much the devil's work. If you can work it into your pre-wedding prep, use this recipe to create a big batch of homemade peach ice tea for your drinks reception – we say a big batch because we're sure it'll prove popular with alcohol-drinking and non-alcohol-drinking guests alike.
READ MORE: 50 DIY Wedding Centrepieces You Can Easily Copy
13. Frozen Lemonade
Frozen margaritas are a fun option for wedding reception drinks – and for your teetotal guests, make it a frozen lemonade, for an equally refreshing citrus hit!
14. Infused Water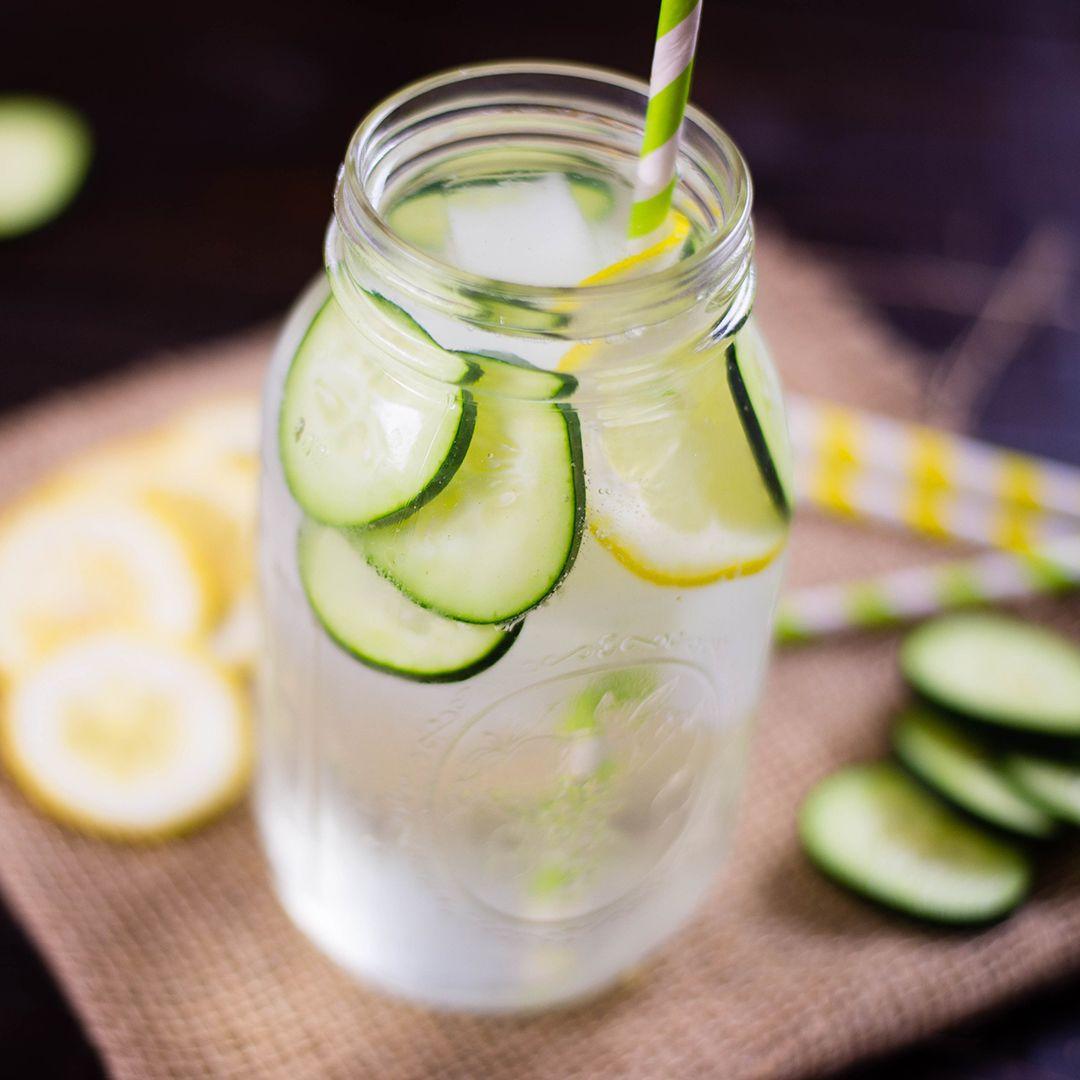 If you're having a sit-down wedding breakfast, we're assuming there'll be water on the tables - why not make it that bit more creative and ask your caterer to provide some infused options? Lemon and cucumber is a great combination, and will give something different to those guests who won't be helping themselves to the wine.
15. Alcohol-Free Gin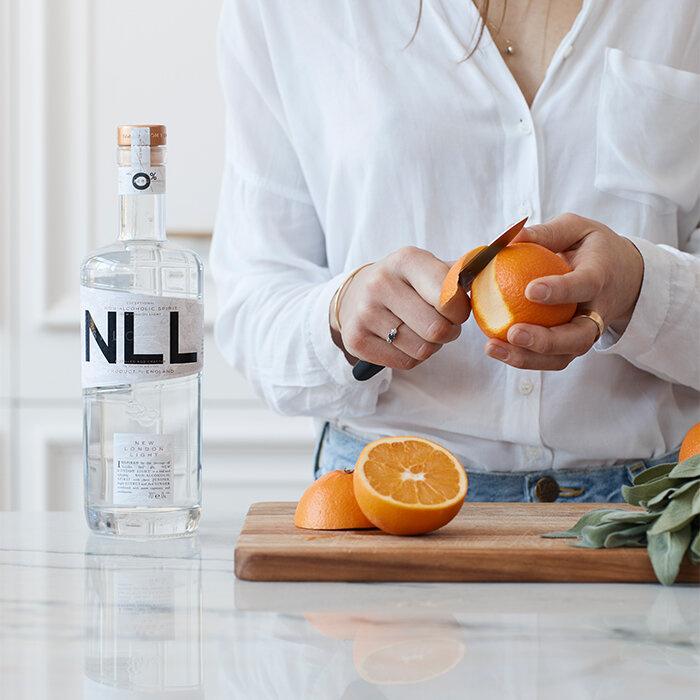 Planning on having a gin bar at your wedding? Great idea – but make sure there's an alcohol alternative, such as New London Light, so all your guests can enjoy the pleasure of a crisp G&T.
Of course, you'll want some top-notch food to go with your drinks, so check out our deep dive into the best alternative wedding food ideas.