21st Wedding Anniversary Gift Ideas: Thoughtful Ideas for Every Budget
Browse the best 21st wedding anniversary gifts for him, for her and for couples. We've handpicked some of our favourite present ideas to make it a memorable anniversary
We have included third party products to help you navigate and enjoy life's biggest moments. Purchases made through links on this page may earn us a commission.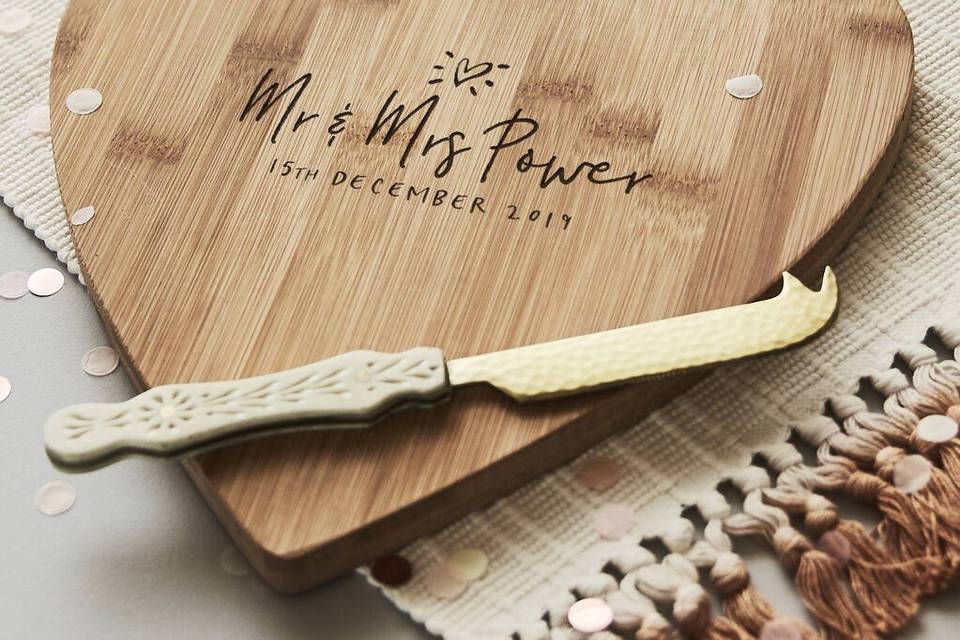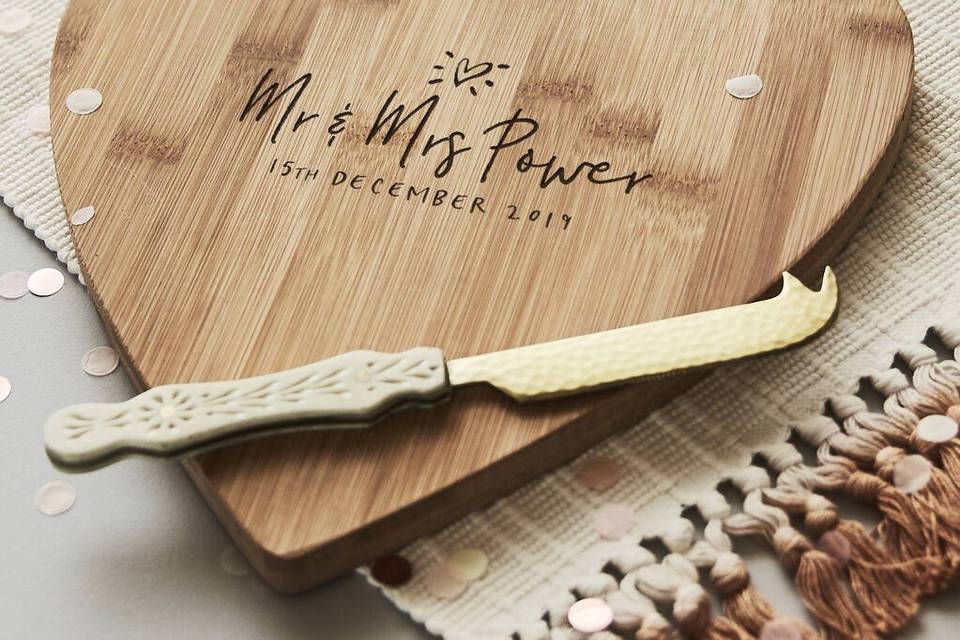 Twenty-one years of marriage is definitely something to celebrate, but surprisingly there is no specific gift you should get your partner for your 21st wedding anniversary. However, the modern suggestion for a 21st wedding anniversary gift is brass or nickel.
From jewellery to candle holders, there are loads of brass gifts that you can give your loved one to celebrate 21 years of marriage, while rose gold and copper are also a great alternative and much more widely available.
Of course, there are also classic and timeless gifts to show your other half or a special couple you know just how much you care. Here we pick our favourite 21st wedding anniversary gifts.
1. Alexis Bittar Asterales Chrysophase Drop Earrings – £277, Loulerie
These gorgeous earrings are set with vibrant chrysoprase and quartz doublet for a stunning finish. They are also crafted from 14K gold-plated brass, with intricate detail carved into them – making them a perfect gift for this special anniversary.
2. Rose Gold Barware Gift Set – £32.00, Dibor
This rose gold barware set is elegant, while also having a unique antique style to it. With three tolls included, your partner can mix their favourite celebratory cocktails for a cosy night celebrating with dinner and drinks at home.
3. Brass Cufflinks – From £25.30, Linden Leaf Studio
These handmade cufflinks have real character, so they're bound to wow your partner after 21 years together. The hammered brass look would complement any crisp white shirt.
4. Rose Gold Pure Brilliance Watch – £71.99, Accurist
This gorgeous and feminine two-tone rose gold watch is perfect if your partner loves diamonds. The dial is set with Swarovski crystals and has a durable silver and rose gold-plated bracelet and case, and clasp. It includes a two-year guarantee for your partner.
5. Embossed Copper Champagne Bucket – £38, Dibor
You'll no doubt be putting some wine or Champagne on ice for this special day so this is the perfect gift. The copper Champagne bucket features a stylish embossed leaf design and carved wooden handles. It also holds up to three Champagne bottles, making it perfect for parties or special occasions.
6. Brass Photo Frame - From £8.50, The Wedding Of My Dreams
Want to showcase your favourite picture of you and your partner? This unique photo frame in brass is the ideal way to do it. The floating frame effect will look great on your mantlepiece or in the office.
7. Jane Earrings – £25, Leo with Love
They may not be copper or nickel, but these octagonal designed earrings are stunning. Perfect to spruce up any plain outfit, your partner will be delightfully surprised with this brass anniversary gift.
8. True Love Flutes – £159, Amazon
These handcrafted lead crystal glasses are a gorgeous addition to your homeware collection. The love heart design is striking and the Champagne flutes are perfect for a date night or for showing off at dinner parties.
9. Rose Marble Jewellery Box – £8, Dibor
11. Brass Fountain Pen – £20, Royal Opera House Shop
With an elegant shape, this brass fountain pen combines comfort and functionality with style. Such a glamourous pen will make writing shopping lists and everyday to-dos that bit more fun. Plus, it comes in a charming gift box.
12. Our Journey 3D Personalised Signpost Frame – £55, No Ordinary Gift
Want to showcase your journey so far? This lovely handcrafted 3D signpost design features your memories on engraved wood. Featuring a central signpost and six arrows, it allows you to bring your memories to life in an adorable way.
13. Alir Shaker with Brass Finish – £45.99, Trouva
If you both love mixing it up when it comes to cocktails, this brass cocktail shaker will delight your partner. Whether it's an Espresso Martini or a Long Island Iced Tea the shaker is great for parties or just for whipping up a cocktail for the two of you.
14. Personalised Leather Photo Album – £54, Be Golden
You've probably got over 21 years of memories together, so this leather-bound photo album is a present with a twist. Fill the album with lots of great photos of you and your partner together – and they'll be delightfully surprised at the keepsake.
15. Personalised Whiskey Glass – £49.90, Amazon
If your other half is a whiskey lover, this engraved glass set in a wooden box is the ideal gift for them. The set also includes 12 square marble stones, a velvet pouch for storing the whiskey rocks, an ice tong, and a drink coaster.
16. Talia Pearl Earrings – £65, Royal Opera House Shop
These pretty Talia Freshwater Pearl Earrings will wow your partner on this special anniversary. The beautiful pearls are topped with textured gold-plated brass and will bring glamour to any outfit.
17. Personalised Champagne – £54.99, Getting Personal
What says 'I love you' more than a personalised bottle of champagne? Dedicate it to your loved one and either leave it for the next special occasion or pop it open for a 21st anniversary to remember.
18. Artisan Cheese Making Kit – £25.99, Amazon
For all you cheese lovers this kit – which makes 20 different artisan kinds of cheese – is a no brainer. From mozzarella to cottage cheese, the kit comes with an introduction to cheese making, cheesecloths, herbs, spices and also a recipe book to inspire you.
19. Jacqui Onyx Necklace – £60, Royal Opera House Shop
If you're looking for a handmade piece of delicate jewellery, this necklace is the one. Made by Veronique Henry, the centrepiece is a gold-plated brass ring with a green onyx gemstone pendant attached. Perfect to show someone how much you care about them on this special anniversary.
20. Bradshaw Ladies' Rose Gold Tone Bracelet Watch – £239, Michael Kors
If you want your partner to remember you when she looks at the time then this Michael Kors watch is a must-have. With a cool, contrasting design, it features a rose gold-toned bracelet with a black chronograph dial and roman numerals.
21. Aqua Gold Lemon Quartz Necklace – £150, Emily Mortimer
Set with lemon quartz gems, this stunner of a necklace will impress your partner no end. The white topaz and pear cut gemstone set on a gold plated ring makes it the perfect accessory day or night.
22. 21 Years On Key Ring – From £15.98, Cool Key Rings
This cute little key fob is the perfect way to show your loved one that you're thinking of them. The engraved brass fob can also be personalised with the date you got married.
23. Mr & Mrs Hare Ornament

– £17.95, Amazon

Want to show your bunny how much you love them? This cute antique, with two hares, sat side-by-side is the sweetest present, which will showcase your commitment forever.
24. One Cordless Table Lamp Walnut Satin Brass - £129, Trouva
This stunning walnut and brass lamp will make a warm and studious addition to your loved one's nightstand or desk. The cordless feature means the lamp can go anywhere in the house and one charge lasts up to 100 hours.
25. Butterfly Bird Feeder - £16, Dibor
If your partner loves gardening and looking after the local wildlife, this round butterfly bird feeder in a brass colour will be truly special. Hang it from a tree branch or the garden trellis and watch birds cluster daily for a tasty treat. Plus, it creates a fun activity for both of you to do together.
26. Personalised Stem Vase Holder - £25, The Forest & Co
This charming flower stem vase holder comes with a personalised message in hand-stamped brass, making it the perfect gift for a 21st wedding anniversary, especially if there is a bouquet of flowers involved.
27. Handmade Copper Oak and Brass Drinks Despenser - £95, The Forest & Co
Nothing says celebration like a freshly prepared cocktail at home. Wow your aspiring mixologist other half with this rustic drinks dispenser made from copper, oak, and brass. Even better, the oak can be personalised with a sweet message or your partner's name for an extra romantic touch.
28. Glass Starburst Statement Linear Drop Earrings - £45, Allsaints
These starry brass and black gem earrings are a super stylish accessory and will go down a treat with your fashionista love. Perfect for an evening out at your favourite restaurant to mark this huge milestone of 21 years together!
29. Penguin Clothbound Classics - 3 for £33, Penguin
Give the gift of a fabulous book for your 21st wedding anniversary. A book is a timeless and precious gift that your special someone will definitely love. Plus, these clothbound classics from Penguin are a beautiful addition to any bookcase. The publishing company offers a steal with any three books for £33. Pick your favourites or go for something new and enjoy a cosy night together on the couch.
30. Brass Bowl Kitchen Scales - £54, The Alphabet Gift Shop
If they love baking and following recipes, then surprise your love with a stylish brass bowl weighing scales to make the process a whole lot more fun! It's a digital scale that can double as part of the kitchen decors... what's not to love?
31. Classic Wood Shaving Kit with Badger Hair Brush - £55, Etsy
Update the bathroom vanity with this luxury 5-piece shaving kit for your long-time partner, which comes complete with a wooden and chrome-plated holder, a mixing bowl for shaving foam, and a bar of high-quality shaving soap.
32. Farhi by Nicole Farhi Murano Glass Vase - £28, Matalan
Such a beautiful vase deserves an even more beautiful bunch of flowers. Made from Murano cut glass, the vase has a gold effect with a mercury-style finish to the bottom.
33. 4-Piece Copper Aluminium Pan Set - £60, Marks and Spencer
After 21 years of marriage, those pots and pans you received as a wedding gift might have seen better days. If your significant other loves practical gifts, this set of non-stick pans from Marks and Spencer are sure to go down a treat. The copper finish is sleek and stylish and the pans are ready to use for a homecooked anniversary dinner.
Not sure what gemstone to get for your loved one? This wedding anniversary stone guide will help you out. And if you're stuck for inspiration when it comes to your anniversary card, check out our tips.