13 Fun Alternatives to Dancing & Singing at Your Wedding
You might not want too much dancing - but luckily there are so many other ways to have fun!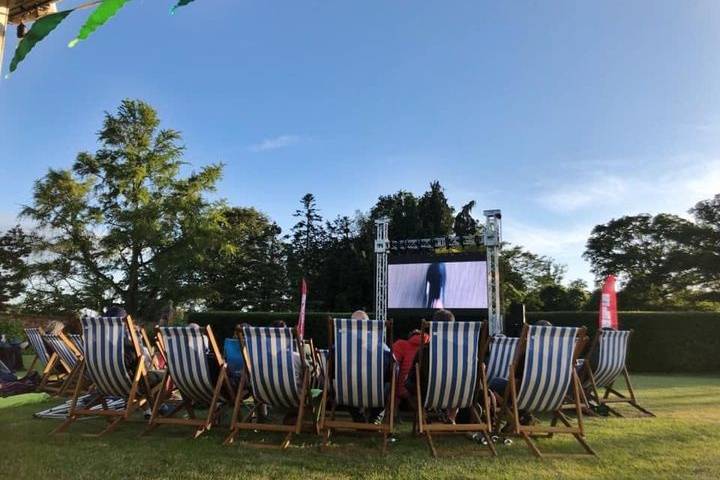 While dance floors are back open at weddings, you might be nervous about the new Omicron variant and thinking about how to provide entertainment that reduces transmission risk for your guests.
If you have guests attending who are vulnerable, you'll want to make sure they have just as much fun and your wedding reception remains incredibly memorable. Well, don't worry, because there are lots of alternatives to dancing that will make sure no one misses the macarena - here are 13 of our favourite ideas!
13 Alternatives to Dancing & Singing at Your Wedding
1. Outdoor Games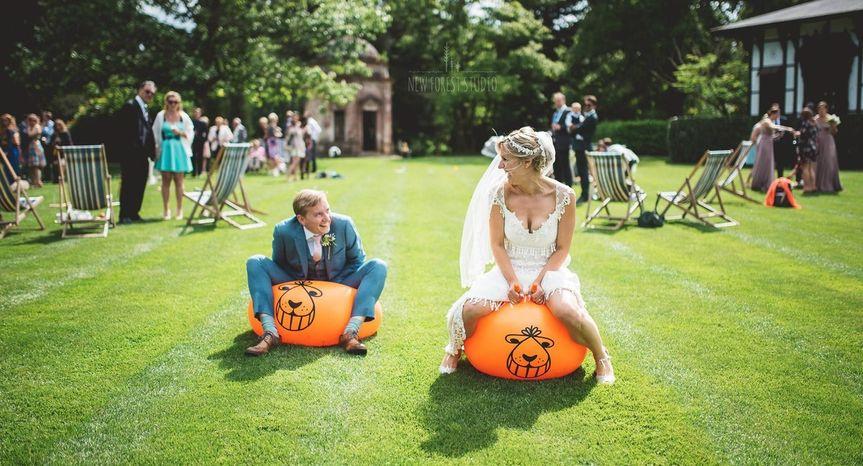 We all know it's safer to be outdoors than it is indoors when it comes to transmission, so why not set up some outdoor wedding games for your guests to enjoy? You could even host a sports day where your guests are divided into different 'houses' to compete.
You can split everyone up into groups for team sports like rounders or croquet - just make sure there are enough bats or mallets to avoid multiple people handling the same ones, and offer sanitising spray or wipes so they can be cleaned between uses!
READ MORE: Genius Ways to Incorporate Sanitiser at Your Wedding
2. Board Games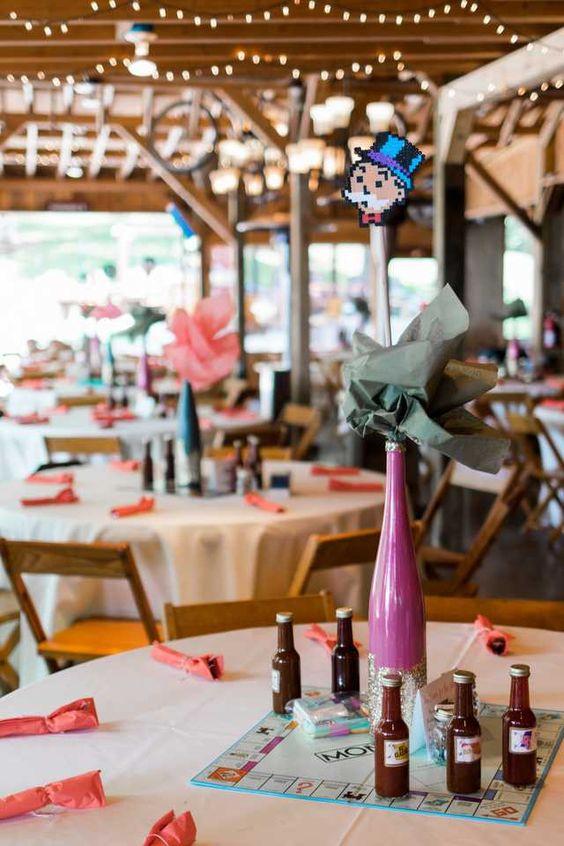 If your venue doesn't have the outdoor space, or the weather isn't great, you can set up board games on your tables for your guests to enjoy. You could build a theme around it - naming your tables after the games that are on them and working them into a creative wedding centrepiece.
Again, just be sure to provide sanitiser so any shared pieces can be cleaned!
Browse more wedding reception game ideas here.
3. Murder Mystery
It's a dinner party classic - so why not bring that vibe to your wedding? There are plenty of murder mystery companies that will take care of everything for you - assigning roles to your guests and setting up props, etc. It's something that can start as everyone sits down to eat and will keep people gripped until the very end!
4. Treasure Hunt
This is a great way to keep everyone busy and entertained! If you're feeling extra creative you can make your own and plan out the clues, or you could hire a professional company to set it up for you - that way you can participate too!
5. Acoustic Performance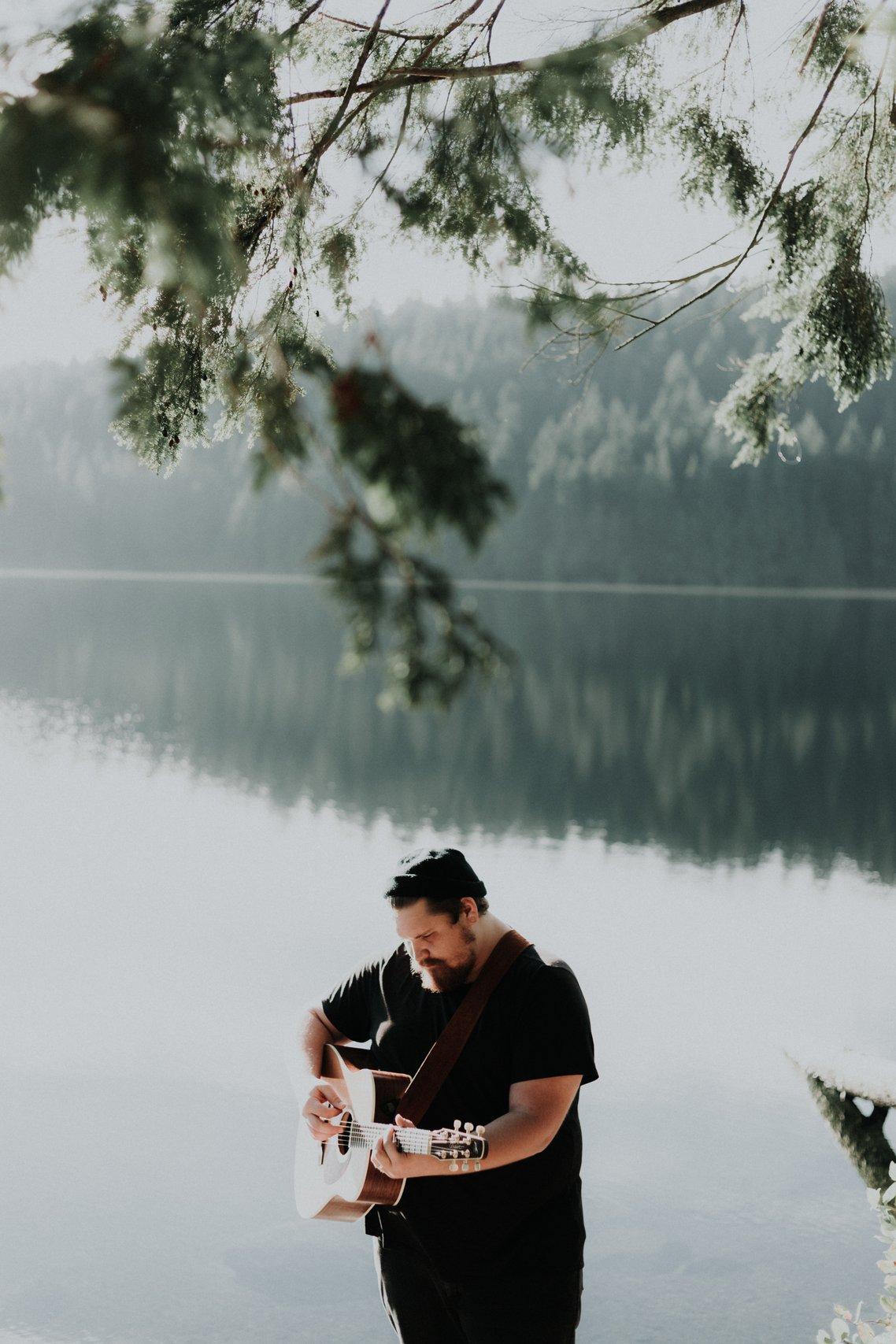 Providing your space is well ventilated and there's plenty of room, you could have an acoustic performance indoors to watch. It's intimate, romantic and very memorable.
6. Music or DJ Outdoors
If you have the space and the sunshine, you can talk with your band or DJ about setting up outdoors - you could embrace a relaxed festival vibe watching live music outside.
7. Host a Quiz
We all remember Zoom quizzes, some more fondly than others, but why not employ a similar model? Let each table come up with a round of questions and give everyone the chance to get competitive. You could delegate certain topics, or have general knowledge followed by some questions about the couple too. Don't forget prizes, including one for the best team name!
READ MORE: Wedding Quiz Ice Breaker Questions
8. Play Bingo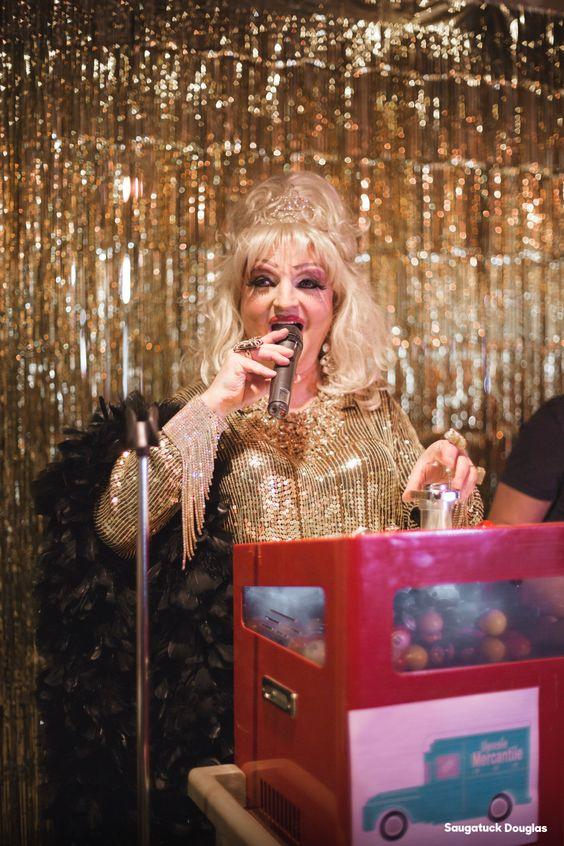 Hear us out - Bingo has got cool again. You can go for the old-school standard Bingo, or you could look into hiring some performers to make it something extra special - we've seen drag queen bingo, comedy bingo and more. Your guests will be amazed!
9. Hire a Comedian
Why not go down a more untraditional route and hire a comedian to entertain your guests after dinner? This is a great option for a couple who love panel shows and live comedy - your guests will be talking about it for weeks afterwards.
10. Firework Display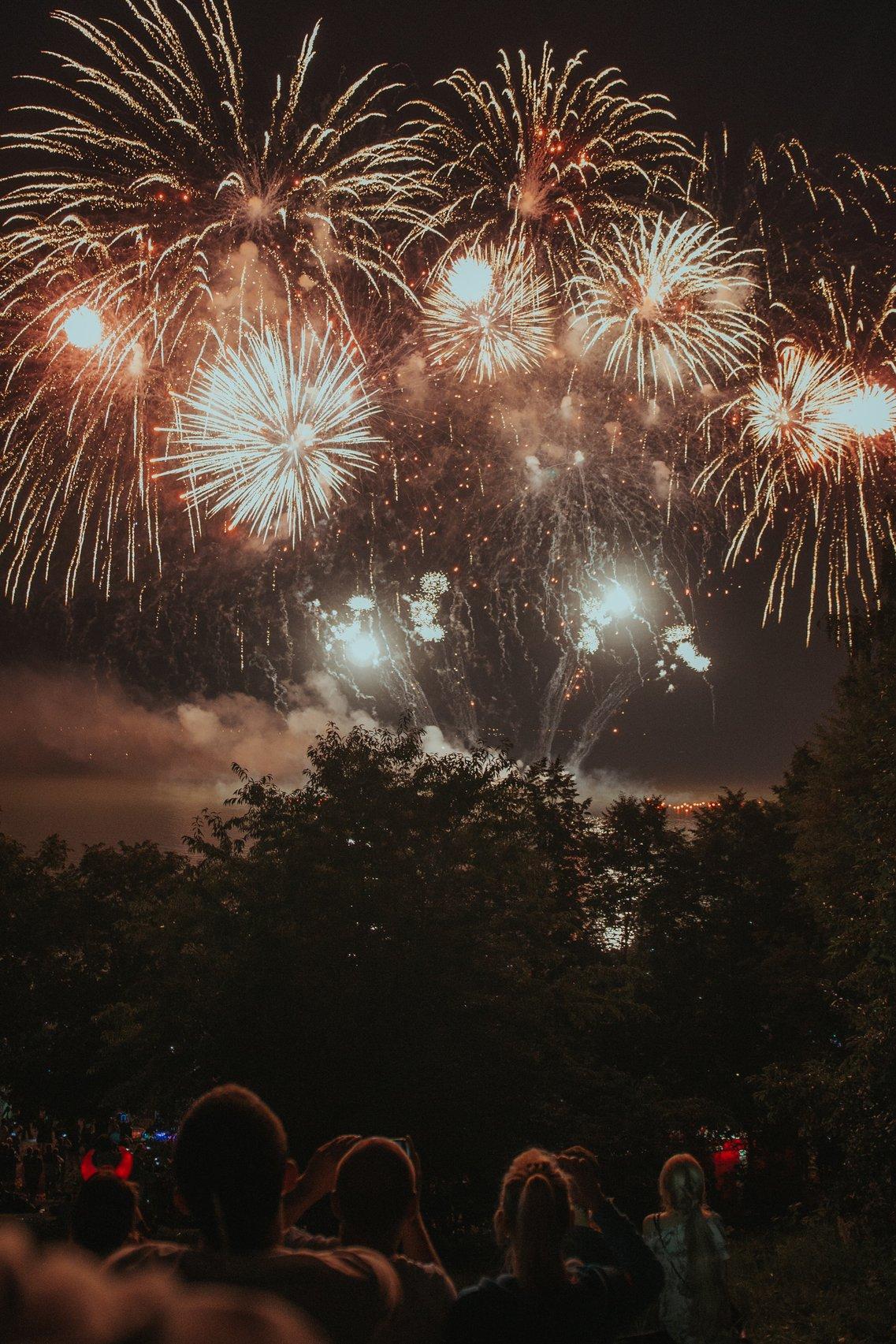 Why not look into booking a fireworks display to entertain your guests and round off the evening? What could be more spectacular than an incredible light display across the sky for everyone to watch outside?
11. Circus Performance
You can hire companies to come and do incredible performances for you with fire and lights and all kinds of impressive gymnastic feats. Gather your guests outdoors to watch a stunning display.
12. Axe Throwing & Clay Pigeon Shooting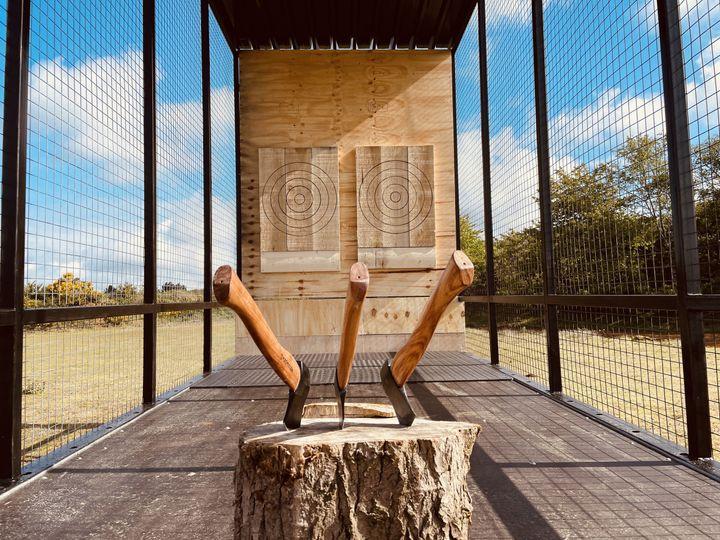 These outdoor entertainment options are not for the faint-hearted, but lots of companies can set up archery, axe throwing or clay pigeon shooting for you at your wedding. How often do you get to throw an axe whilst in your best dress?!
We would suggest working with them to ensure any shared items are fully sanitised between uses.
13. Host a Screening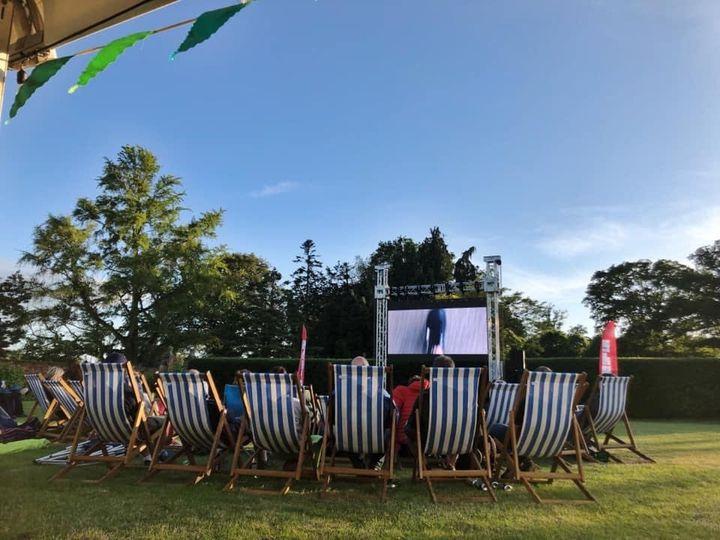 Why not show your favourite movie? Sort everyone out with individually boxed snacks and drinks and screen your favourite film on to a projector so you can all enjoy it together!
There are so many fun ways to celebrate with your guests that don't involve dancing. Why not browse the entertainment section on Hitched to find the perfect suppliers to help make your wedding extra special?