We Spent a Night at a Five-Star London Wedding Venue & Here's What We Discovered
Andaz London Liverpool Street is a five-star hotel in the heart of the capital. Hosting luxury weddings, we headed there to find out more...
A wedding set in the countryside isn't for everyone, and if a soiree in the city is more up your street, the Andaz London Liverpool Street should be on your radar. This historic wedding venue dates back to 1884, and while it does feature Victorian details, it certainly has its fair share of modern amenities and contemporary design - case in point, the gorgeous lobby pictured below!
Whether you're looking for a UK minimoon in the capital, or a wedding venue with accommodation (spoiler alert: it has a whopping 267 rooms), Andaz London Liverpool Street has plenty to offer.
We headed to their yearly wedding showcase to take a look at the stunning event spaces, as well as staying the night in one of their gorgeous suites. Oh, and we had to check out the dining experiences they have on hand. Here's what we found out...
Where is Andaz London Liverpool Street?
The location of this hotel couldn't be more convenient, being adjacent to Liverpool Street station. You'll have access to four tube lines, the TFL rail network and national rail services which is ideal if you have wedding guests travelling from afar.
Bang on the fringes of Shoreditch and Islington, this vibrant and creative area is showcased in the venue's interior design. We were blown away by the bright colours, cool artwork and quirky furniture. You certainly won't be short of backdrops for photographs.
Weddings at Andaz London Liverpool Street
The Andaz London Liverpool Street is perfect for all kinds of weddings - be your dream day an intimate affair or a celebration with 180 guests. There are nine spaces available for you to choose from, including the Andaz studio with floor to ceiling windows and the timeless Fenchurch studio.
There is an excellent mix between traditional and modern rooms, with one of our favourites being the Masonic Temple. Pictured above, when lit with candles it's a truly breathtaking room to walk into, with a winding staircase and intricate ceiling. It's a really romantic wedding breakfast setting and has space for up to 44 seated guests.
For your ceremony, we adore their 1901 Splendor Ballroom - it features an original glass-stained dome that casted a gorgeous light in the room and will look sensational when you look up.
This venue also offer a bespoke service with a dedicated wedding manager appointed to you, helping with every step along the way. They are more than happy to work with external suppliers and they have a dry hire option.
Accommodation at Andaz London Liverpool Street
With more than 200 rooms to choose from, you won't be short of options at the Andaz. We hunkered down for the night in the light and modern Andaz suite, complete with a plush king size bed and modern decor. There was ample space to stretch out, along with a reading chair, desk, mini bar and smart TV.
The interiors are modern and cool, really reflecting the swanky East London location and creating a relaxing space to get ready and fall asleep in.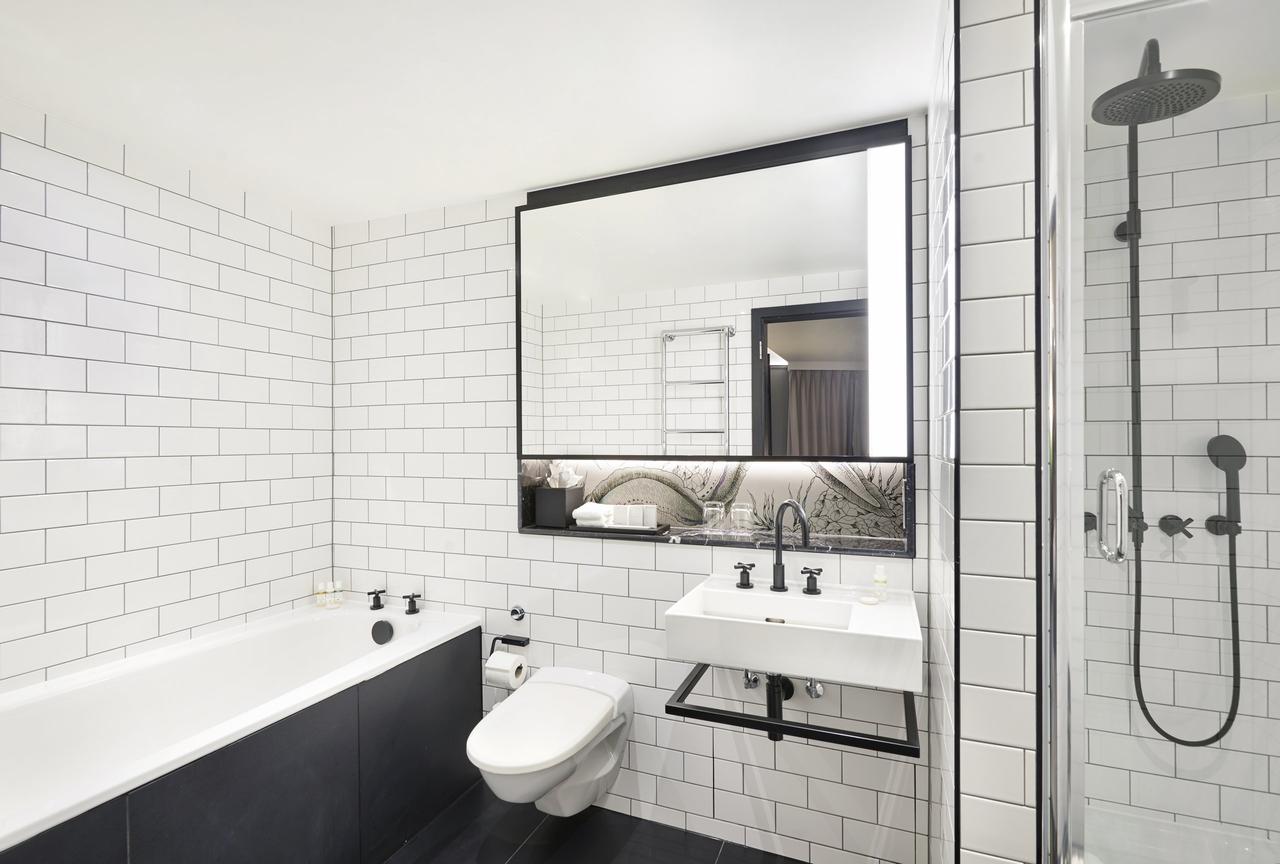 One of our highlights was the gorgeous bath amenities included from British skincare brand T-London. The refreshing scent of lemongrass and black tea was enough to get us up in the morning.
They offer a special rate if you are booking more than seven rooms, which is an excellent bonus to keep in mind when your guests are securing their accommodation.
Food and Drink at Andaz London Liverpool Street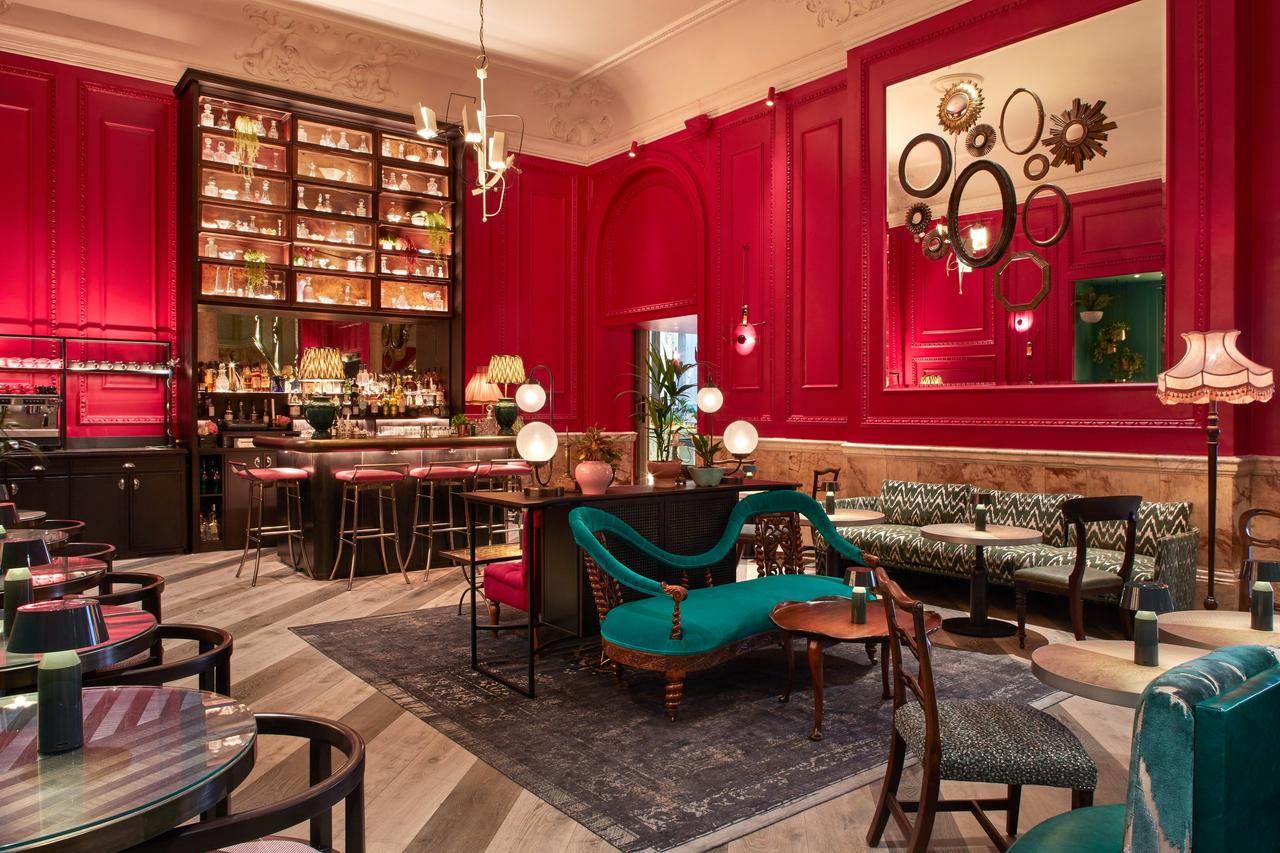 There are three areas to dine in at the Andaz and we ate at the colourful Rake Cafe Bar. The atmosphere was fun, lively and comforting, with an array of cosy spots to sit down and enjoy.
As for the food? You have to try the calamari with saffron aioli and chilli gremolata! They also have an excellent selection of cocktails - naturally, we opted for aptly-named drink 'The Marriage' which is a refreshing mix of gin, lychee and coconut.
This hotel also has a Japanese restaurant, Miyako, and the Lady Abercorn Pub and Kitchen which takes inspiration from dishes around the globe.
Six weeks prior to your wedding, you will meet with your wedding manager and the head chef, who will guide you and your partner through a menu tasting experience.
For more wedding inspo, check out our roundup of the best hotel wedding venues in London, or our edit of the coolest London pub wedding venues for something central and cool.
Prices start from around £350 per night and bookings are open now.
Lucy was a guest of Andaz London Liverpool Street Hotel for one night 22/04/03 - 23/04/23