19 of the Most Expensive Wedding Dresses of All Time
You'll feel so much better about the cost of your own wedding dress when you read about the most expensive celebrity wedding dresses out there!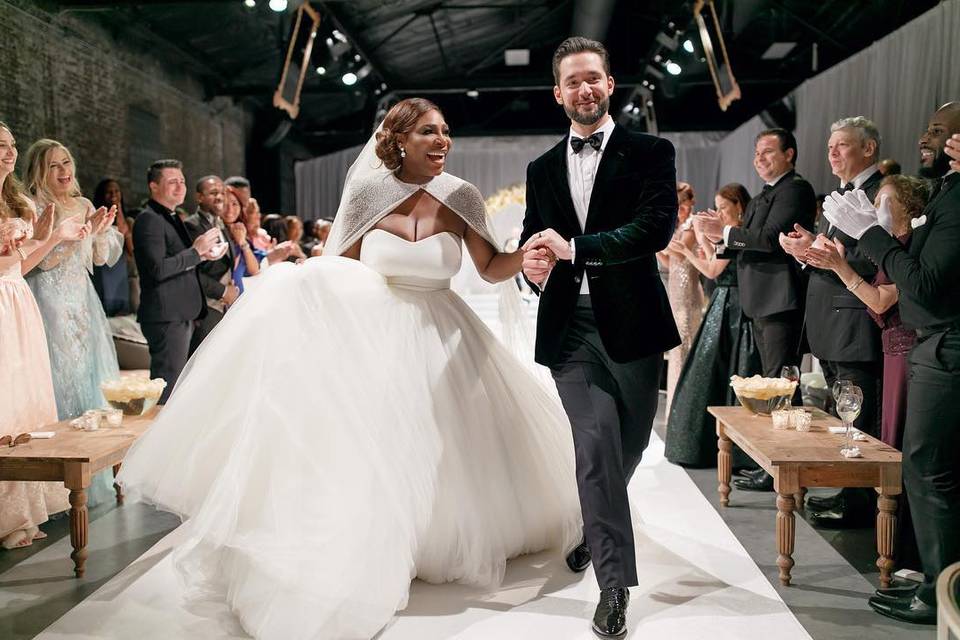 Everyone knows planning a wedding isn't exactly the cheapest of things to do, with big-ticket items like venues and wedding dresses taking up a decent part of your wedding budget - however, you'll feel a little better about your splurges when you learn about the most expensive wedding dresses of all time.
We've rounded up the most expensive wedding dresses of all time; from celebrity wedding dresses to royalty, browse through this list and feel totally justified about splashing out on your dream dress - it's not going to be half as eye-watering as these gowns are.
19 of the Most Expensive Wedding Dresses Ever
19. Katie Holmes - £38,000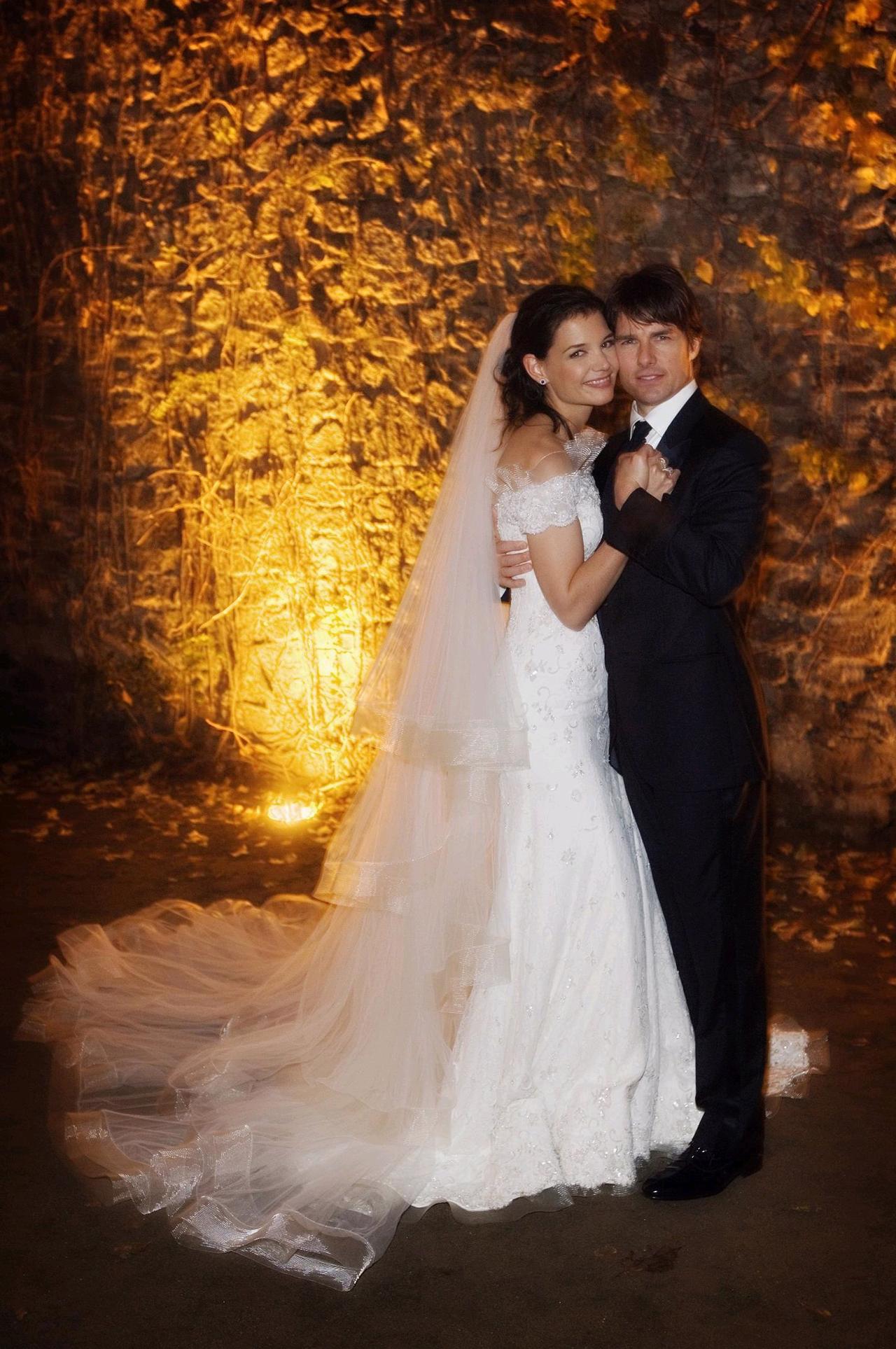 Katie Holmes is another celebrity bride who shelled out $50,000 (£38,000) on her wedding dress! She chose an Armani dress with an elegant off-the-shoulder neckline for her wedding to Tom Cruise. Probably just as well that she didn't spend any more than that...
18. Ivanka Trump - £38,000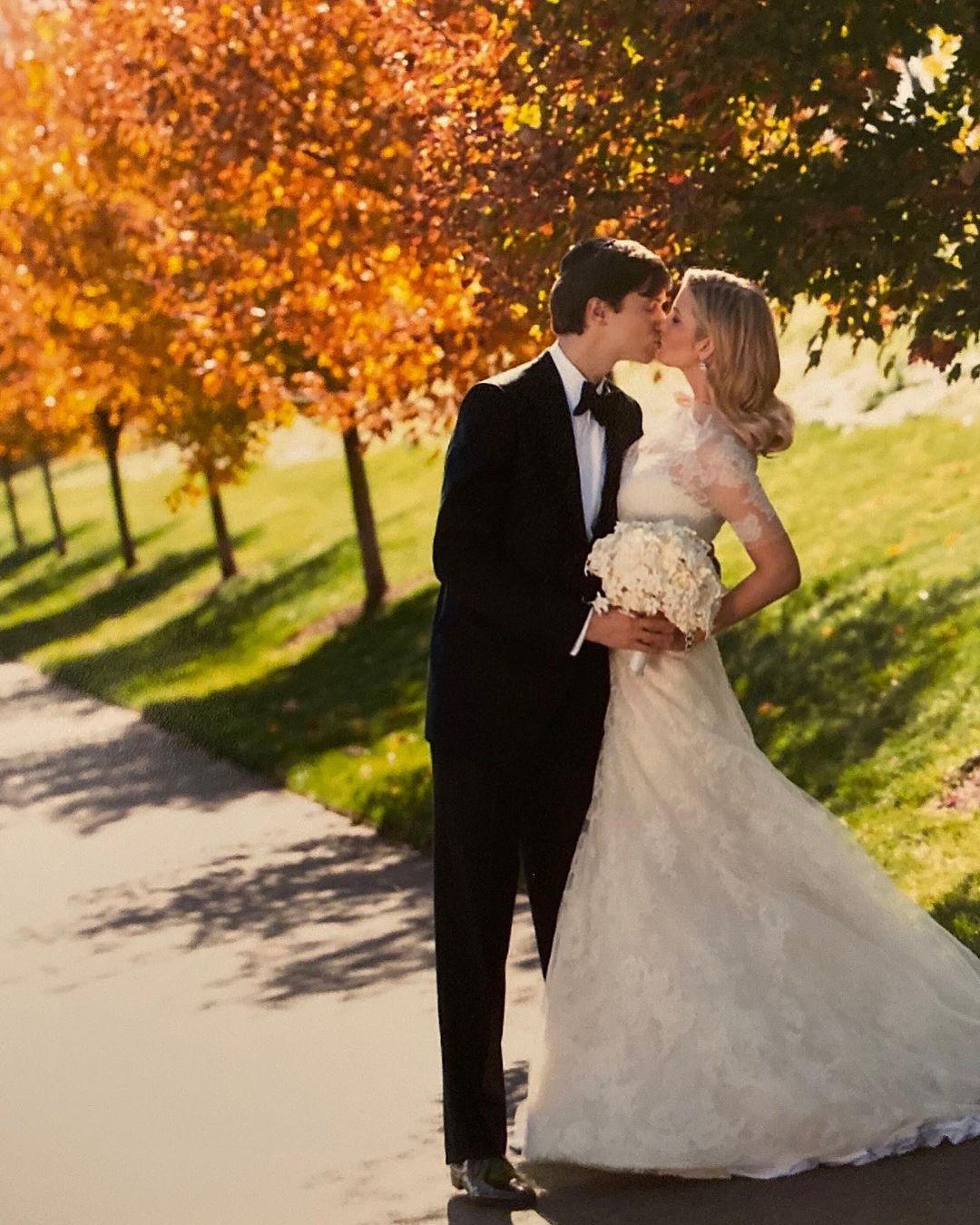 Donald Trump's daughter Ivanka Trump wore a $50,000 (£38,000) Vera Wang wedding dress, finished with chantilly lace. It was said to be inspired by Grace Kelly's bridal gown. If you think that's a pretty modest sum, her bridal jewellery alone added up to almost £200,000.
Also - Melania Trump (stepmother of the bride) wore a purple Dior haute couture gown worth $100,000. Way to upstage the bride...
17. Pippa Middleton - £40,000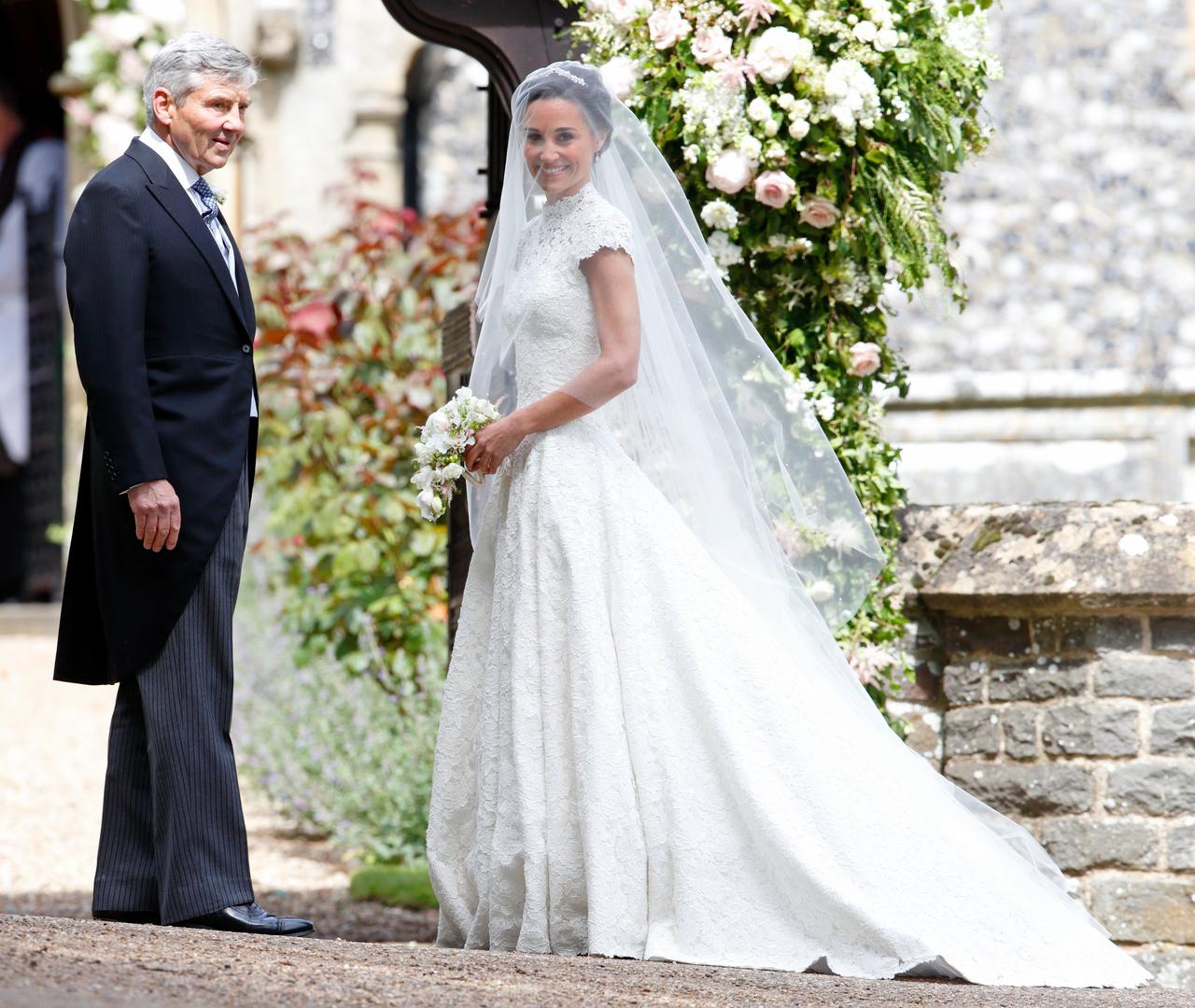 It seems like it's an expensive life being a Middleton - Kate's younger sister married James Matthews (brother of Spencer Matthews - trust us, there are some wild celebrity in-laws out there), and wore a £40,000 Giles Deacon wedding dress, with a high neck and cap sleeves.
16. Grace Kelly - £50,000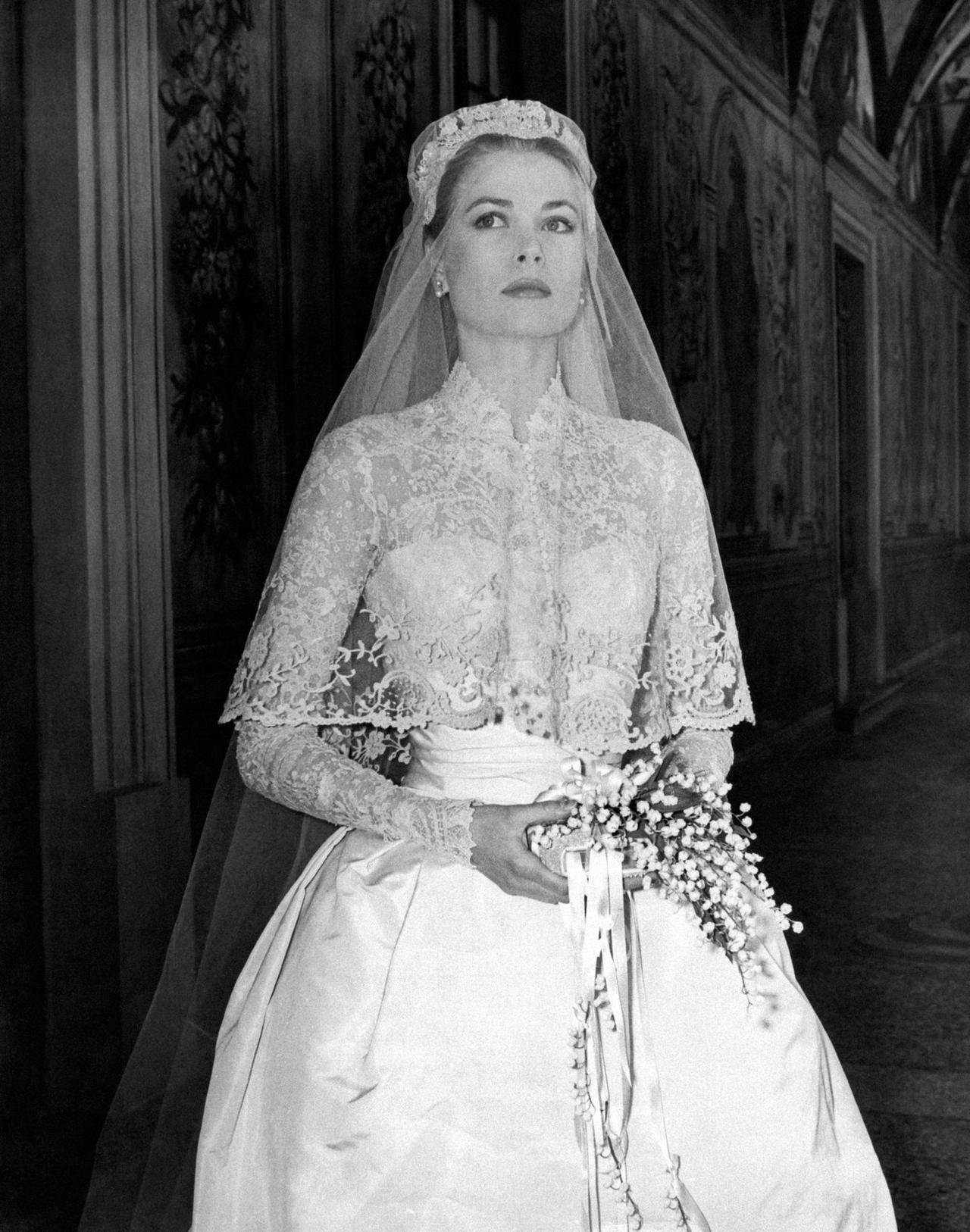 Grace Kelly's wedding dress is one of the most iconic of all time. It was designed by Academy Award winning designer Helen Rose, a fitting choice of designer for an actress marrying into royalty!
It was estimated to be around $65,000 dollars (£50,000) when she married Prince Rainier III of Monaco in 1956, but in today's money that famous, full-skirted wedding dress is worth £463,000.
15. Nicky Hilton - £57,000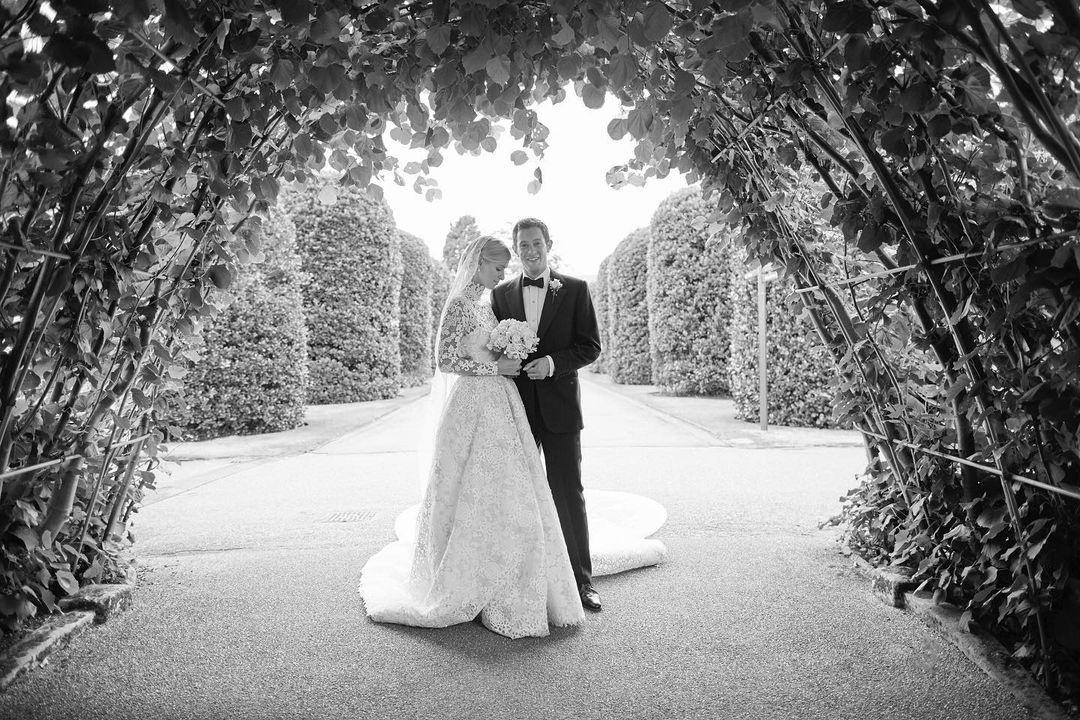 Hilton heiress Nicky Hilton was another celeb inspired by Grace Kelly when it came to choosing her wedding dress for her 2015 wedding to James Rothschild! Her Valentino wedding dress cost $77,000 (£57,000), and had a high neckline, long sleeves and a huge train.
14. Victoria Beckham - £80,000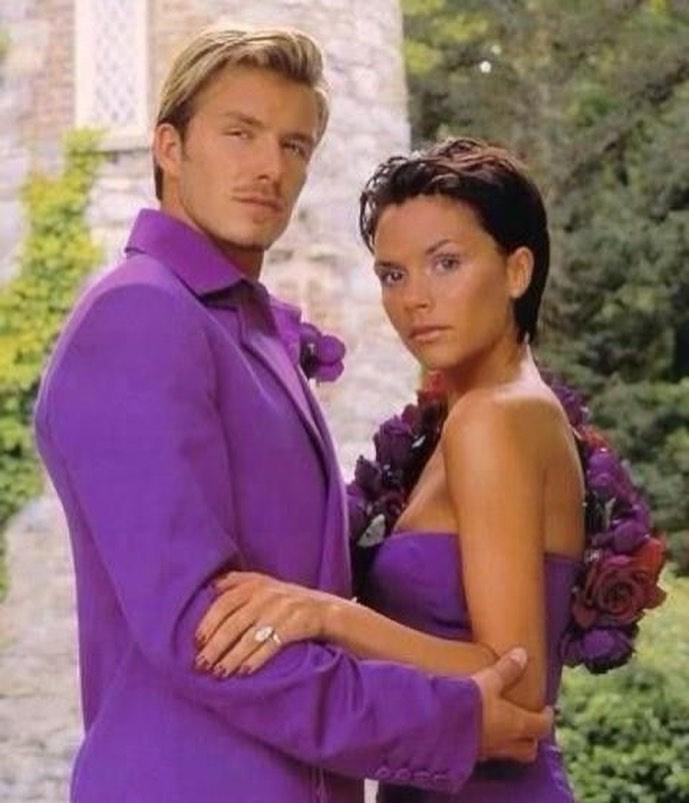 We're actually surprised to see Victoria Beckham so far down the list - her Vera Wang wedding dress, which she wore to her 1999 wedding to David Beckham, cost £80,000.
She changed out of the strapless, satin gown later on in the evening to sport a bold purple wedding outfit, and honestly we think more couples should do the same.
13. Princess Diana - £95,000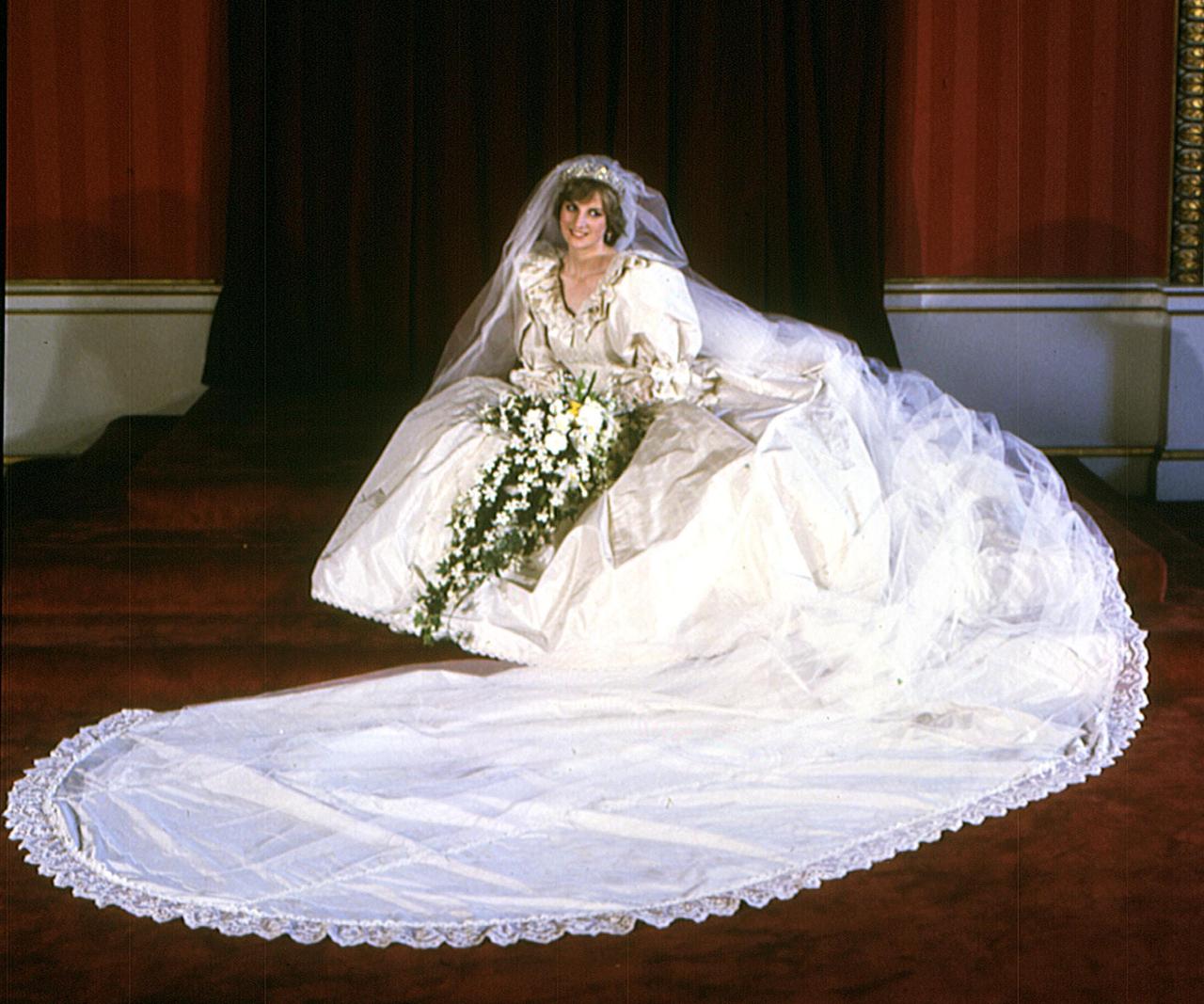 Arguably one of the most famous wedding dresses in the world, Princess Diana's wedding dress from her 1981 wedding to Prince Charles is also one of the most expensive royal wedding dresses of all time.
The David and Elizabeth Emanuel creation would cost £365,000 in today's money, which would actually outstrip both of her daughter-in-laws' dresses combined!
12. Catherine Zeta Jones - £104,000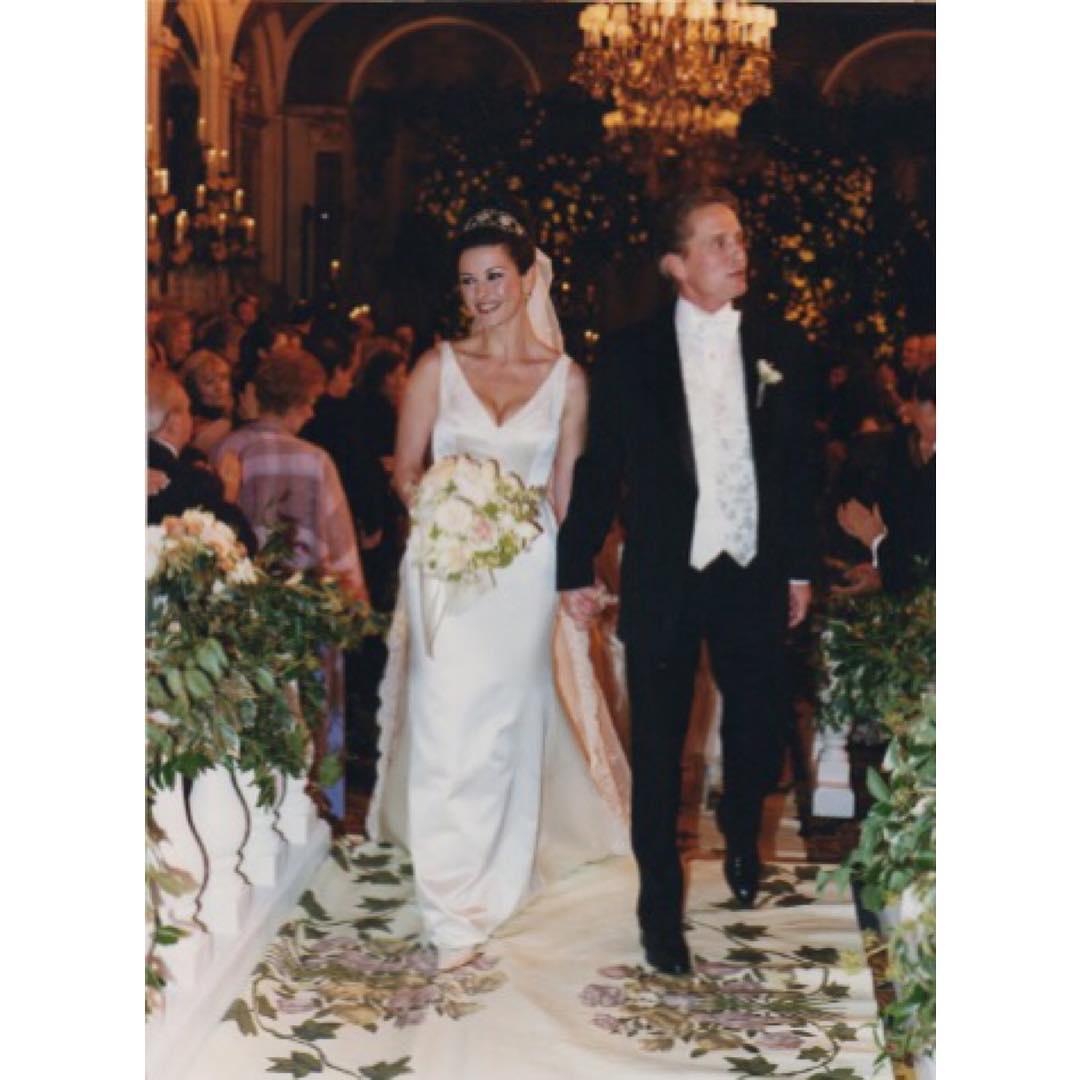 Catherine Zeta Jones married Michael Douglas in 2000 in a custom, beaded Christian Lacroix wedding dress that cost $140,000 - £104,000 roughly in sterling. If that wasn't fancy enough, she also wore a diamond tiara!
11. Meghan Markle - £110,000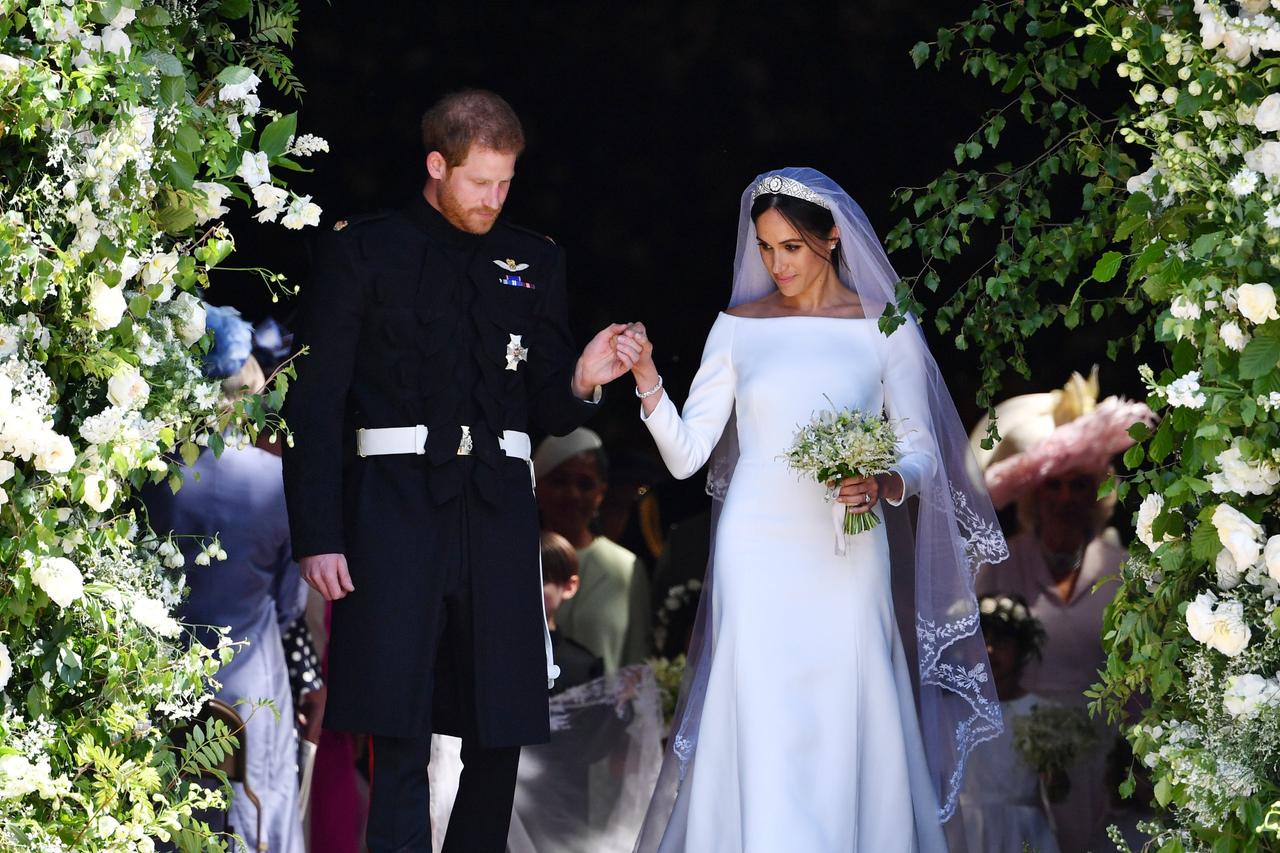 Meghan Markle paid £110,000 for her chic, bateau neckline wedding dress, and she footed the bill herself! It was designed by Clare Waight Keller for Givenchy, and the Duchess of Sussex accessorised it with a 16ft long veil. The embroidery on the veil alone apparently took 3,900 hours to complete.
10. Elizabeth Taylor - £122,000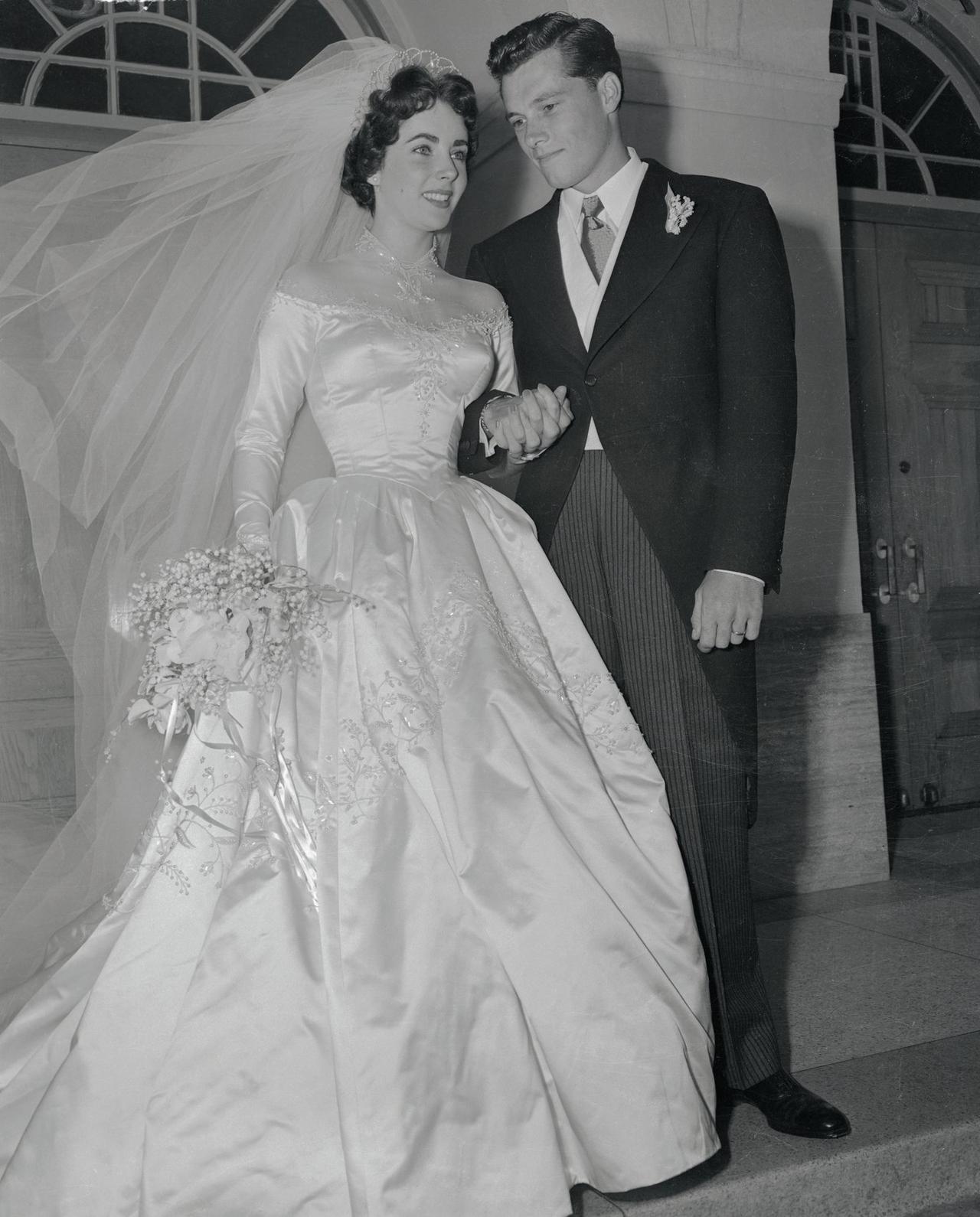 Elizabeth Taylor married eight times, so it's safe to say she had experience in choosing wedding dresses. However, for her first wedding to Hilton Hotel magnate Conrad 'Nicky' Hilton (Paris and Nicky's great uncle, FYI), MGM Studios funded her dress, which was designed by Helen Rose, who also created Grace Kelly's wedding dress.
The historic wedding dress was sold at auction in London in 2013 and fetched £122,000 - considerably more than its estimated £30,000 sale price.
9. Coleen Rooney - £130,000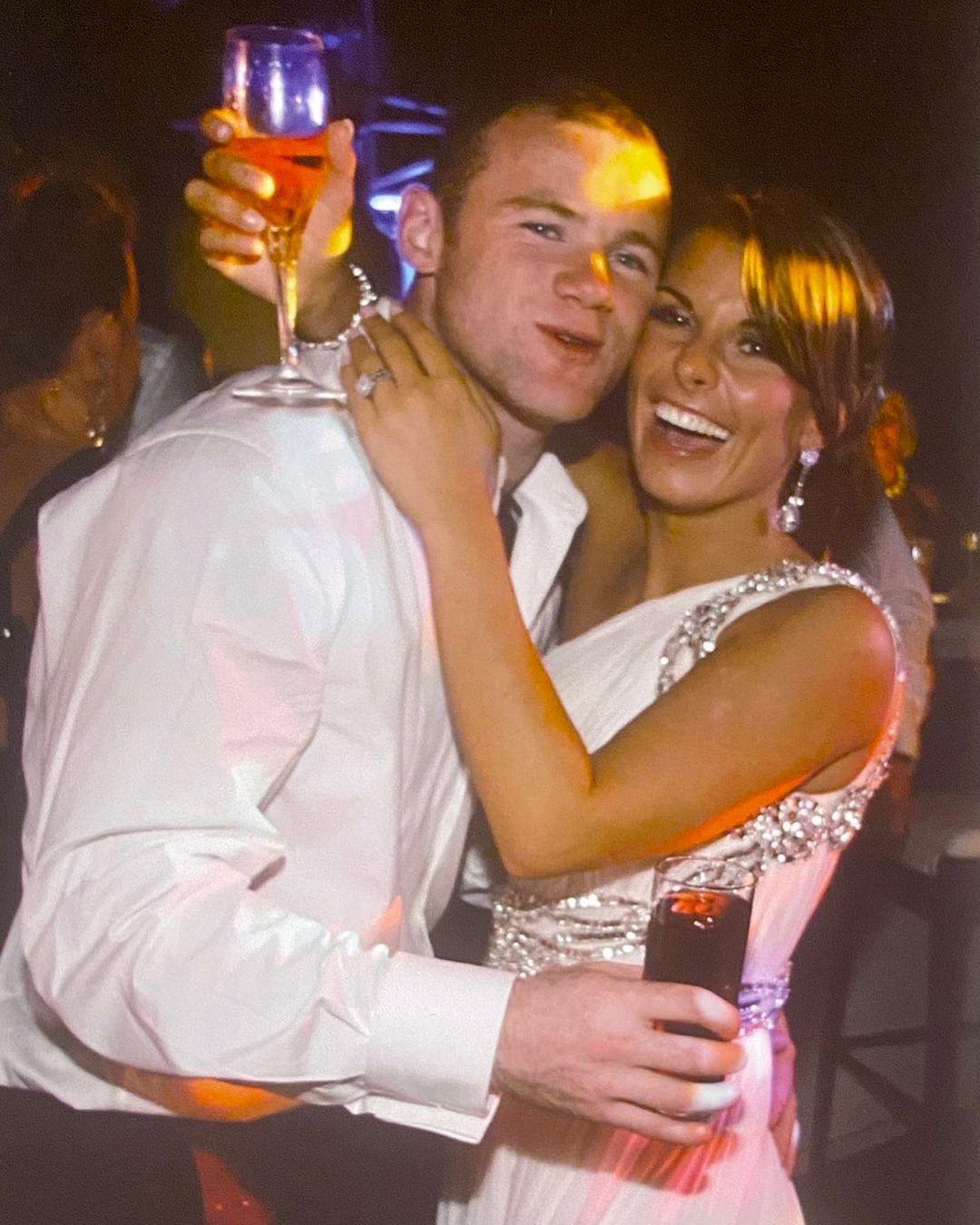 Coleen Rooney wore an incredible £130,000 Marchesa wedding dress for her high profile wedding to footballer Wayne Rooney. If you think that might sound reasonable compared to the other expensive wedding dresses on this list, wait until you factor this in - she also reportedly spent an additional £85,000 travelling to and from New York for fittings.
8. Princess Marie-Chantal of Greece - £150,000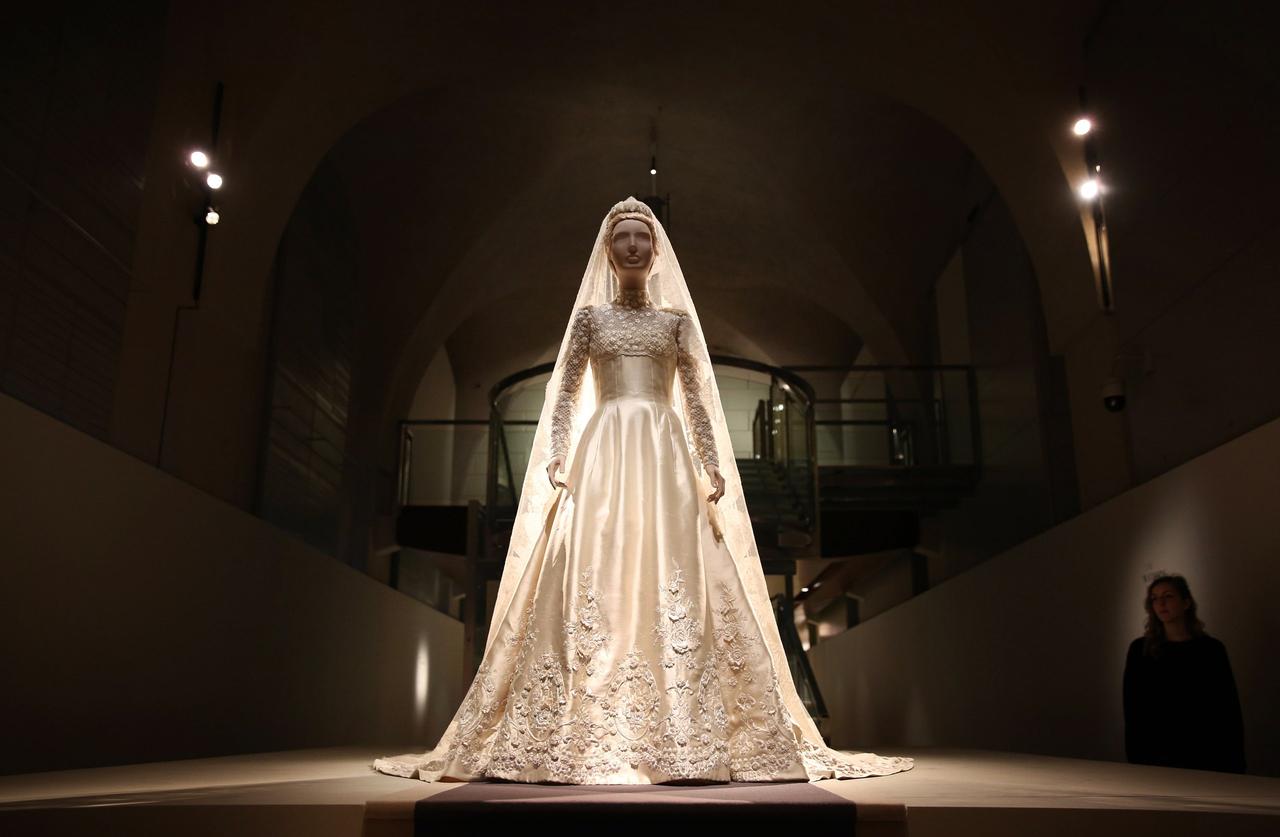 Princess Marie-Chantal of Greece wore a custom Valentino wedding dress on her wedding day in 1995. She married Pavlov, Crown Prince of Greece, in an elaborately appliqued dress that cost £150,000.
7. Chiara Ferragni - £231,000
Chiara Ferragni chose a haute couture wedding dress by Dior for her 2018 wedding to Fedez Leonardo Lucia, which took place in Sicily. The couple were estimated to have spent an unbelievable £704,000 on their lavish wedding - but why wouldn't you, if you can?
She chose to change dresses throughout the day - check out our edit of celebrity brides who chose not to wear white wedding dresses to see more of her wedding day style!
6. Mariah Carey - £250,000
Mariah Carey's wedding dress for her cancelled wedding to James Packer reportedly cost £250,000 - the same as Kate Middleton's. But instead of it ending up in a museum like the Duchess's has for us all to enjoy, Mariah set fire to her wedding dress in her music video for the song 'I Don't'.
We've heard of having money to burn, but having a Valentino wedding dress to burn is whole new one. Diva move.
5. Kate Middleton - £250,000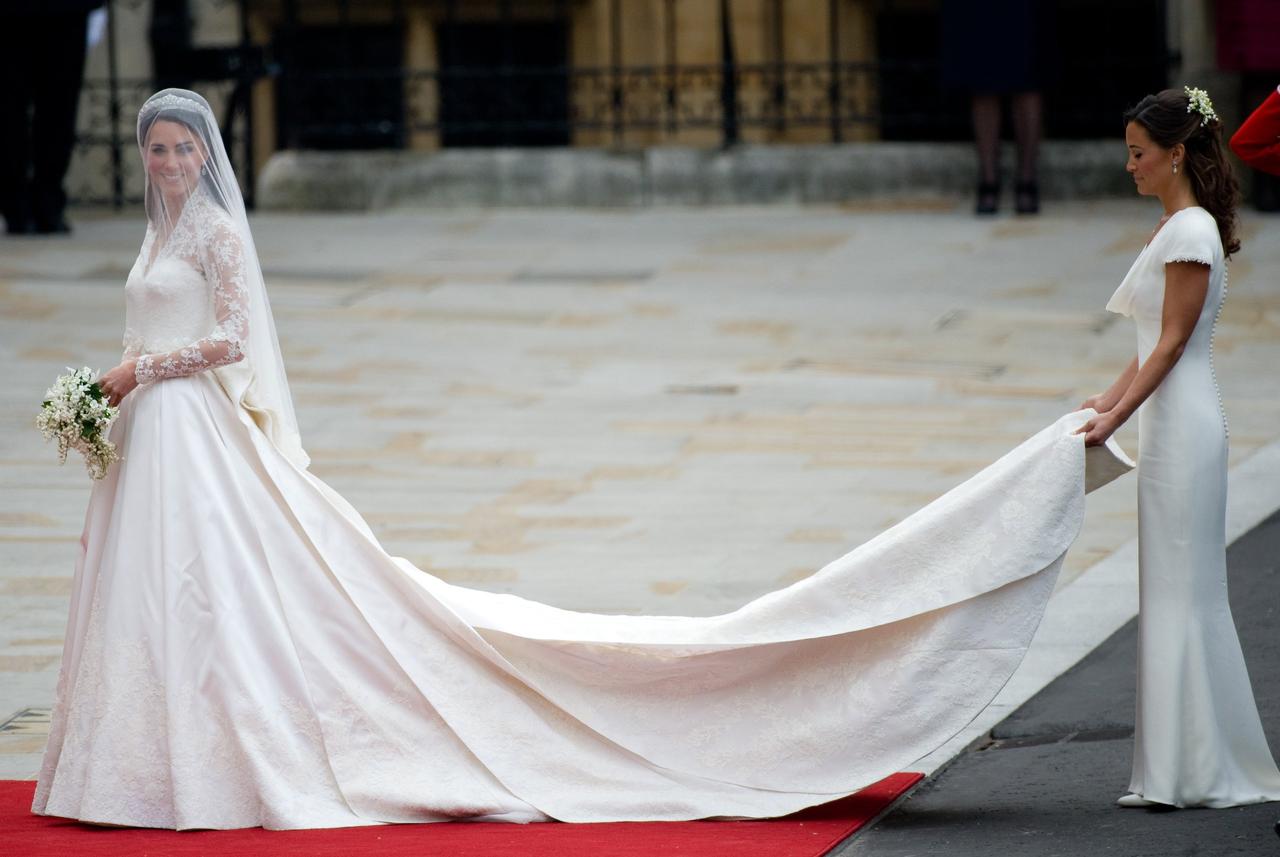 Kate Middleton made history with one of the most expensive royal wedding dresses of all time - her wedding dress, designed by Sarah Burton at Alexander McQueen was one of the most hotly anticipated wedding dress reveals ever!
The incredible gown sparked a long-lasting trend for lace wedding dresses, and included a train that was almost nine feet long. The quarter-of-a-million pounds bill was apparently paid for by the bride's parents, Carole and Michael Middleton.
4. Kim Kardashian - £400,000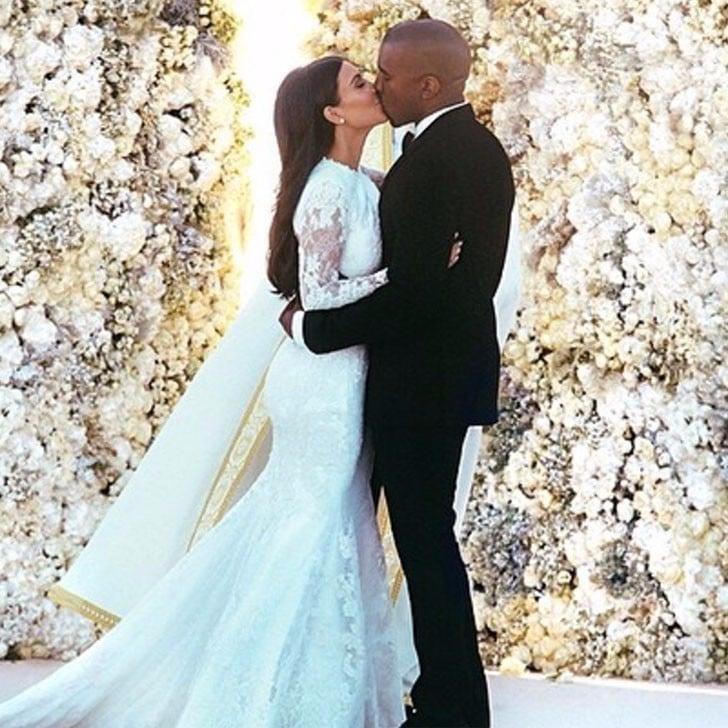 Kim Kardashian wore one of the most expensive wedding dresses of all time for her wedding to Kanye West. The lace dress, which featured a sheer back and was cut to emphasise Kim's famous hourglass figure, was designed by Riccardo Tisci at Givenchy and is rumoured to have cost the reality TV star £400,000.
Kim and Kanye's wedding in Florence was global news, with many of us exceptionally excited to see the dress - after the couple wowed us with one of the most incredible celebrity engagement rings of all time, we were eager to see how the wedding would go. Fans got an even closer look at the dress when they aired an episode of Keeping Up with the Kardashians, showing Kim having her dress fitting.
3. Salma Hayek - £430,000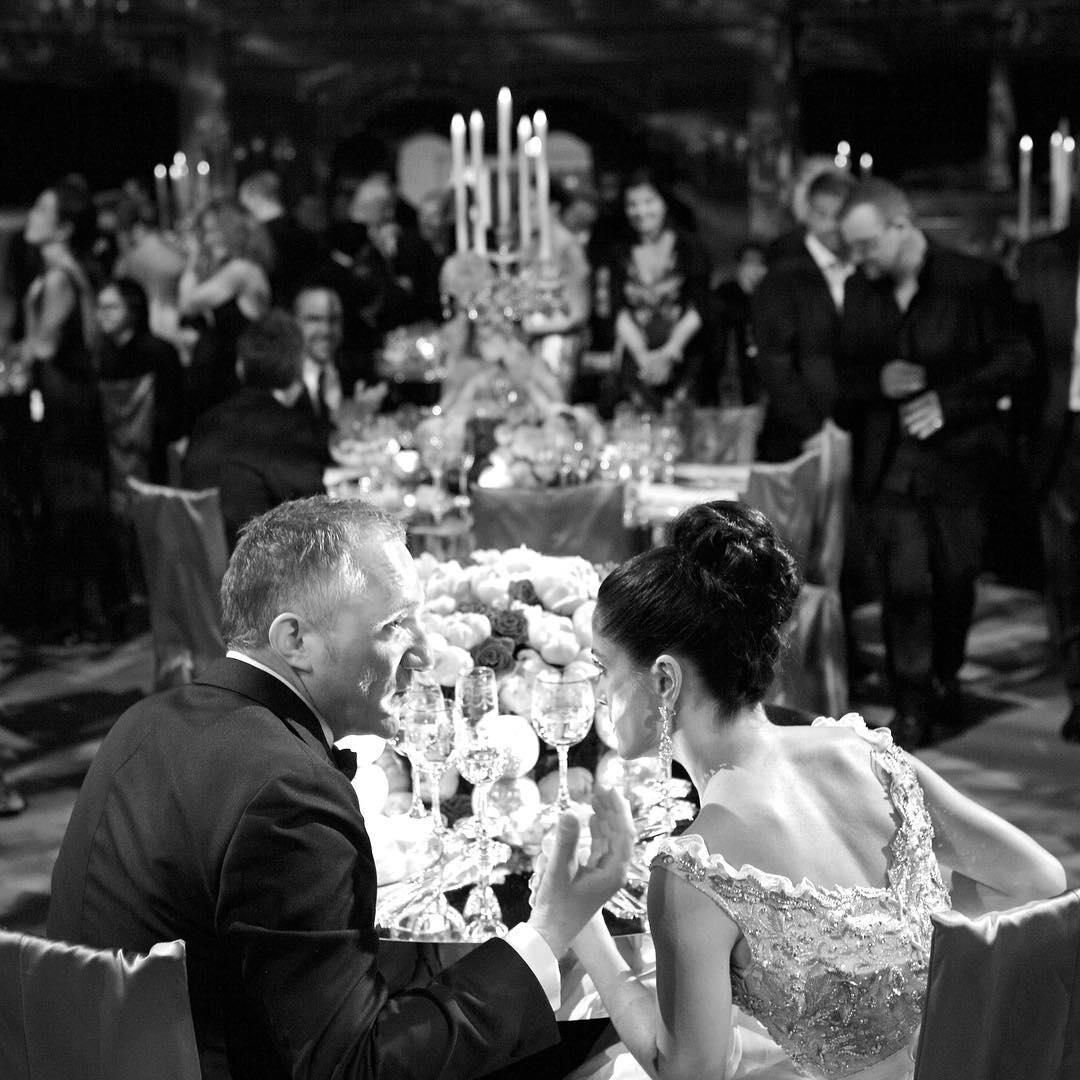 Salma Hayek had a minimony before it was even a trend! She married her husband, Francois-Henri Pinault, in secret on Valentine's Day in Paris in 2009, before having a second ceremony in April of the same year.
The bride wore a Balenciaga wedding dress, featuring a full skirt and embellished bodice for her masked ball wedding party. The dress reportedly cost £434,000.
2. Victoria Swarovski - £800,000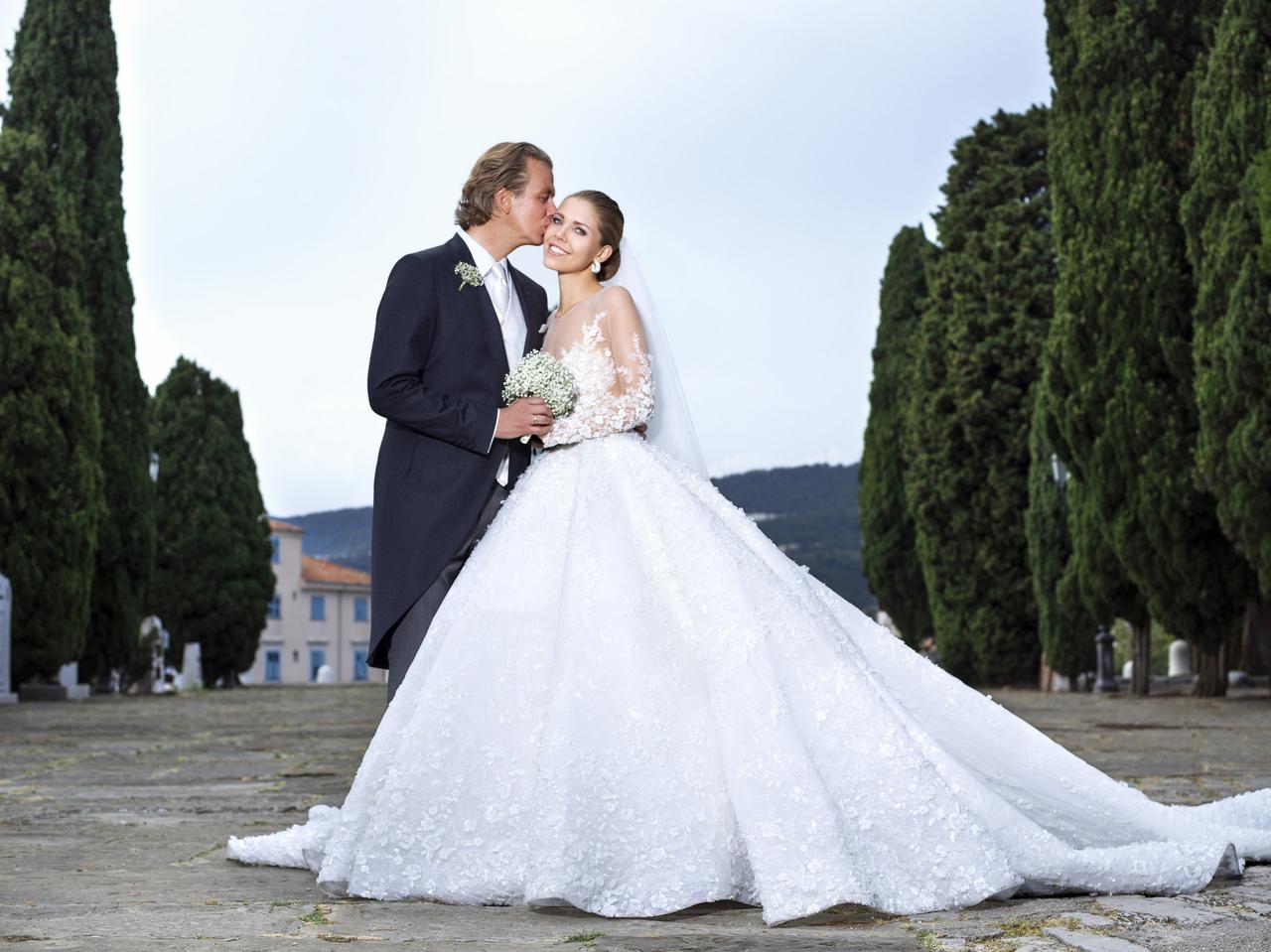 If you're the heir to the Swarovski brand, you're probably going to coat everything in the crystals, from your sunglasses to your toilet brush, and Victoria Swarovski did exactly that - her wedding dress, which was designed by Michael Cinco, featured 500,000 Swarovski crystals. It reportedly weighed 46kg and was worth £800,000.
The dress was a custom design for Swarovski by couture designer Michael Cinco, who has previously created dresses for Beyonce, J.Lo and Lady Gaga. The bride wore the dress for the ceremony at her 2017 wedding to Werner Murz, but changed out of her super-expensive wedding dress for the evening reception - fair enough, it does sound a bit heavy to dance in.
1. Serena Williams - £2.6million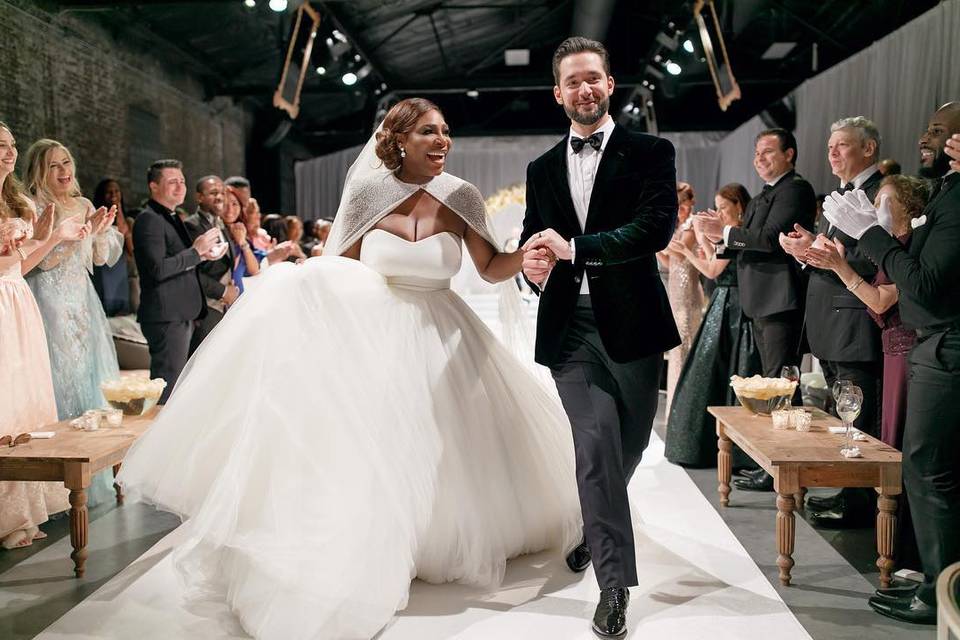 Tennis superstar Serena Williams married Reddit founder Alexis Ohanian on 16th November 2017 in New Orleans. The undisputed queen of tennis (except for maybe her sister Venus) was perhaps inspired by the future Queen, Kate Middleton, when it came to her dress, as she chose the same designer - Sarah Burton for Alexander McQueen.
The bride had three wedding dresses for the big day - but her traditional ball gown wedding dress, complete with glittering cape, is reported to have cost a casual £2.6million. Kind of makes Kate Middleton's gown seem like a bargain, doesn't it?
If you want to be blown away by even more celebrity expenditure, make sure you check out our edit of the best celebrity wedding venues in UK - who knows, maybe yours is on the list!