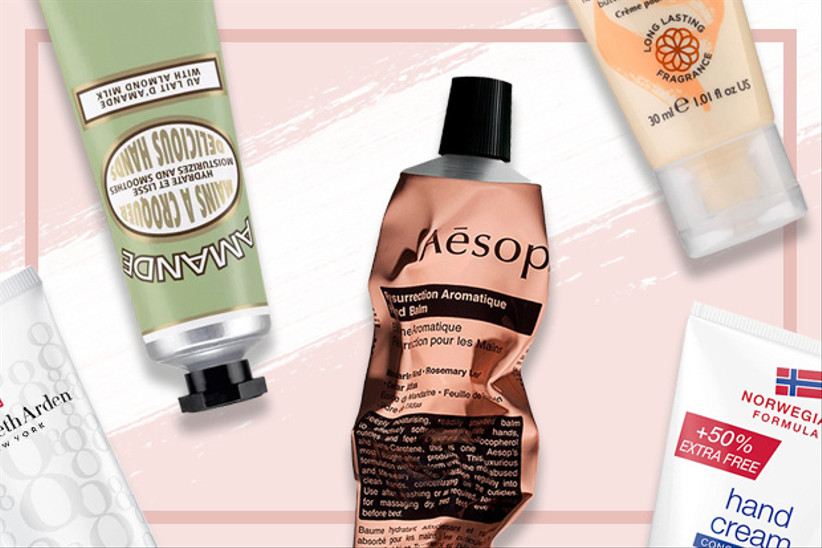 It can easily trickle to the bottom of your list of beauty priorities, but a great hand cream is actually one of the best skincare products you could possibly invest in.
Every day, your hands get exposed to everything our faces do (UV rays, the cold and pollution), plus they're constantly being used. So why wouldn't we extend our skincare regime to our fingertips?
In order to keep the skin on our hands nourished, protected from environmental stressors and feeling great, a hand cream like one of these (which have the added bonuses of making your manicure pop, preventing aging and strengthening your nails) is crucial.
In fact, ensuring your hands look their best becomes even more important in the run up to your wedding. You'll be showing off your engagement ring left, right and centre, and on the big day itself your hands will be photographed more than ever before. Who doesn't want a beautiful close up shot of their wedding ring?
Whether you're partial to something scented or prefer an all-natural product, there'll be a hand cream here for you to love. It's time to get shopping…
READ MORE: The Ultimate Bridal Beauty Countdown
1. Sanctuary Spa Hand Cream – £3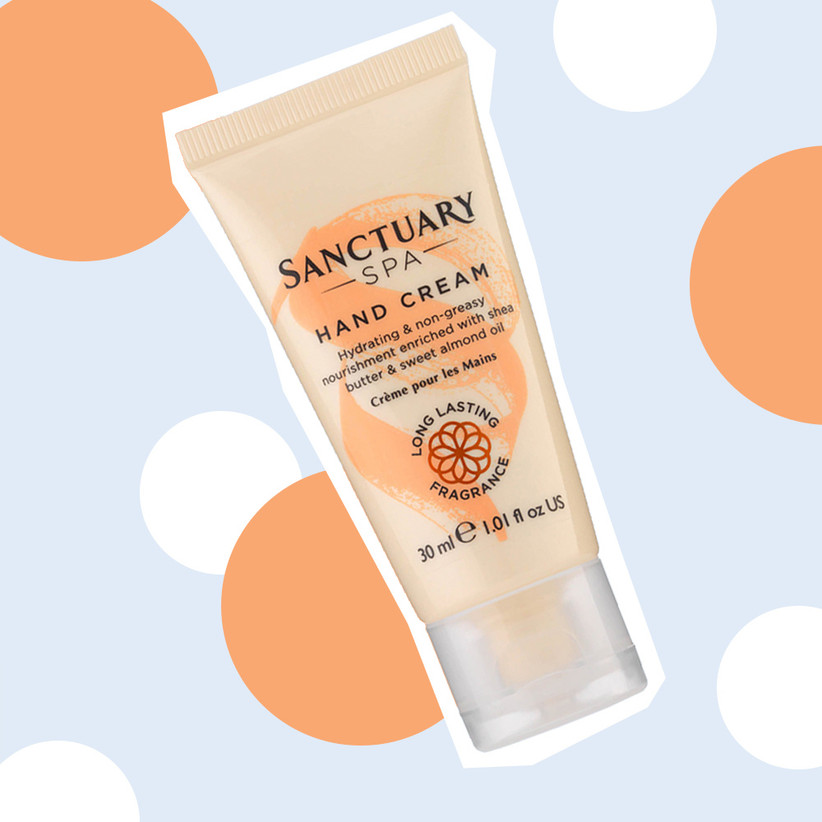 Say farewell to cracked claws thanks to Sanctuary Spa's Hand Cream. Not only is this product a total bargain at just £3 (nope – we couldn't believe it either), but it genuinely works miracles.
Thanks to a sumptuous blend of shea butter and almond oil, it instantly softens and nourishes skin. And if that wasn't enough, Sanctuary claim their signature scent of Jasmine, Sandalwood and Patchouli will stay on your skin for up to 12 hours after application. It's time to put it to the test…
2. Neutrogena Norwegian Formula Concentrated Hand Cream – £3.90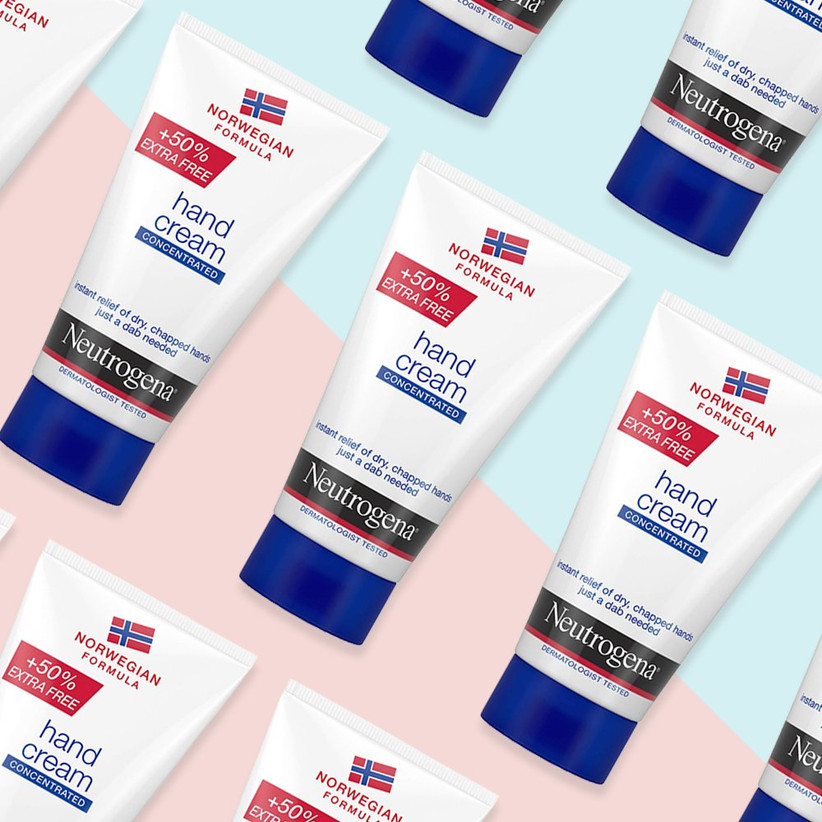 One of the best value hand creams in our edit is Neutrogena's Norwegian Formula Concentrated Hand Cream – a bestselling product which favours efficiency over pretty fragrances and packaging.
Its glycerine-rich formula makes it perfect for fighting dry skin, and its reparative properties protect and restore the skin quickly. What's more, the concentrated formula means only a dab of the stuff is needed for ultimate hydration. This product will last you an age.
READ MORE: 15 of the Coolest Nail Art Designs for Your Wedding Day
3. Clarins Hand and Nail Treatment Cream – £23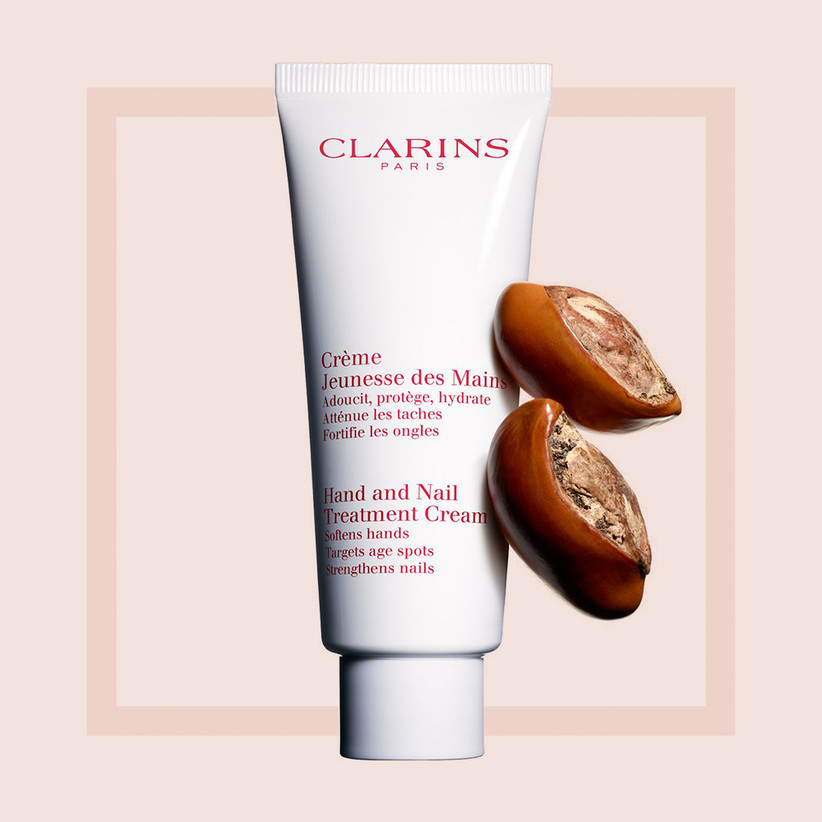 If you've been on the lookout for something non-offensive and sans-scent which simply does the job it was given, the Clarins Hand and Nail Treatment Cream (which has been a bestseller since its launch in 1979) will be your new best friend.
At £22 it is a little expensive, but it nourishes skin and strengthens your nails at the same time, so we're more than willing to cough up. If that wasn't enough, it absorbs within seconds, is one of the most nourishing creams in this edit and it can even help to keep mild eczema at bay. Result.
READ MORE: 37 Gorgeous Wedding Makeup Ideas
4. Burt's Bees Natural Hydrating Shea Butter Hand Cream – £12.99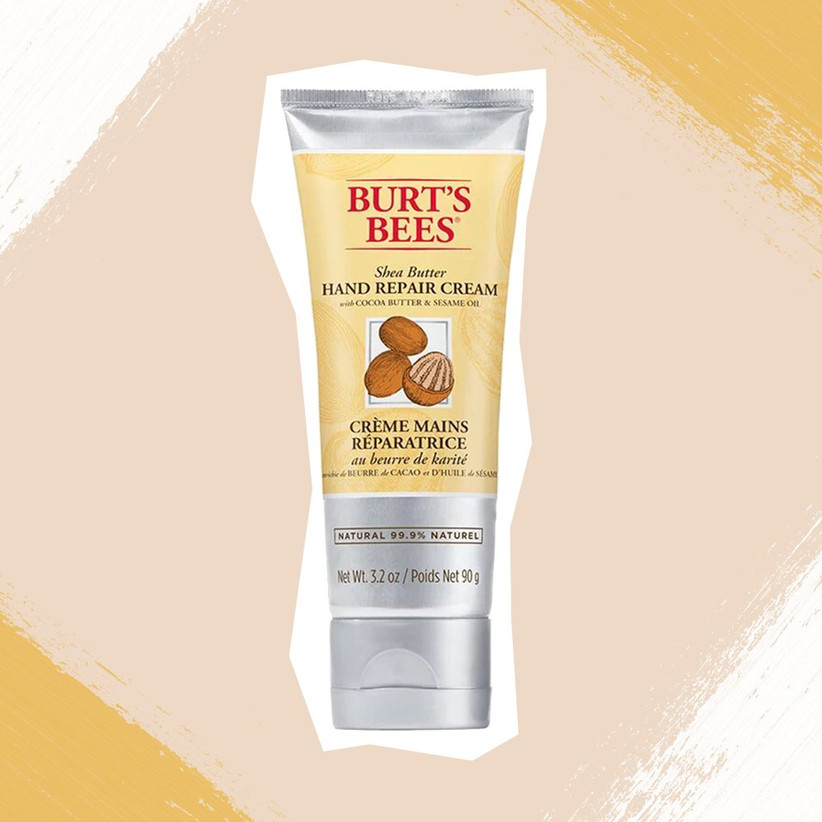 The secret behind Burt's Bees Natural Hydrating Shea Butter Hand Cream is – yep, you guessed it – shea butter.
Alongside cocoa butter and sesame oil, the ingredient works wonders at moisturising your hands (and ensuring the effects last all day). In addition, this hand cream only contains natural ingredients, with no sulphates, phthalates, petrochemicals or parabens. We think we might be onto a winner.
5. Roger & Gallet Bienfaits Hand Balm – £5.50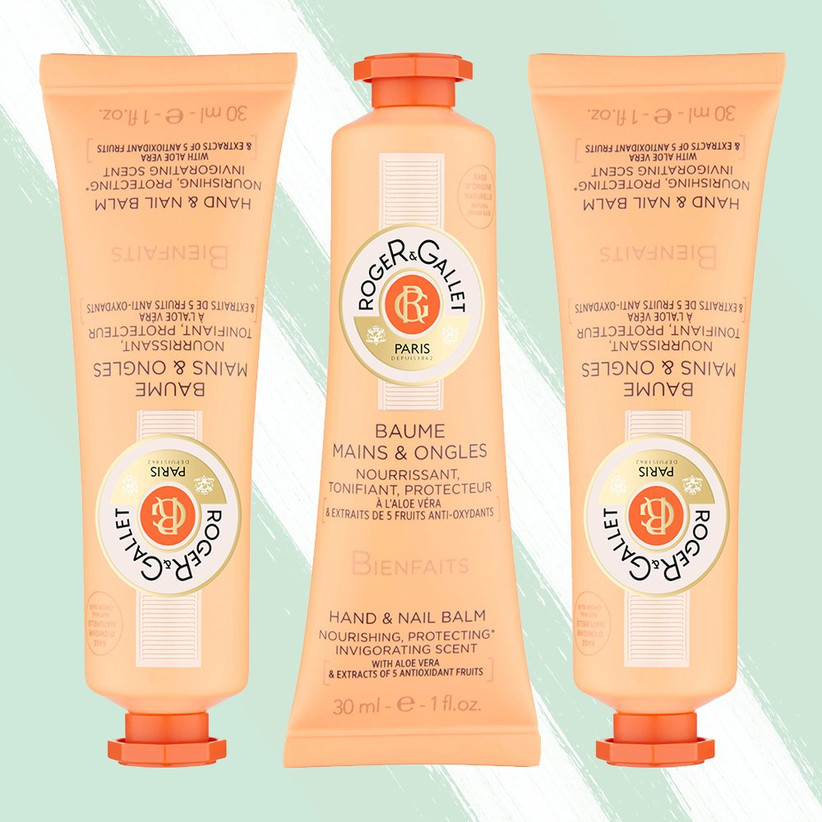 Containing shea butter, aloe vera and five antioxidant fruits including kiwi and lemon, this bargain hand cream lives up to its claim to provide lasting hydration – and that it does. It also softens cuticles and protects hands all while leaving a matte, comfortable finish on the skin.
It's a small tube, but a little goes a long way, and increased hydration can still be noticed up to six hours after application.
READ MORE: The Best Tried & Tested Fake Tans for a Wedding Day Glow
6. Vaseline Intensive Care Advanced Repair Hand Cream – £3.65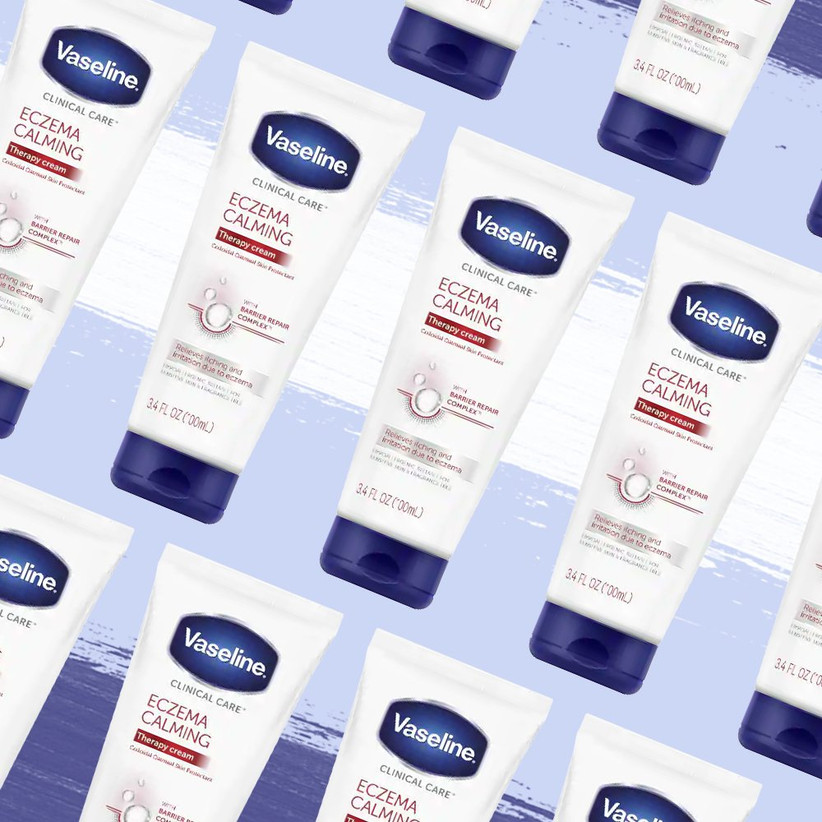 For hands prone to eczema and desperately in need of some serious TLC, something heavy duty is needed. Thankfully, this hand cream is so insanely effective that it feels like you're wearing gloves.
It's formulated with a unique 'barrier repair complex' which strengthens the skin's barrier while relieving the irritation caused by eczema. It is also unscented, making it perfectly suited to sensitive skin. We've got your back.
7. L'Occitane Almond Delicious Hands Cream – £8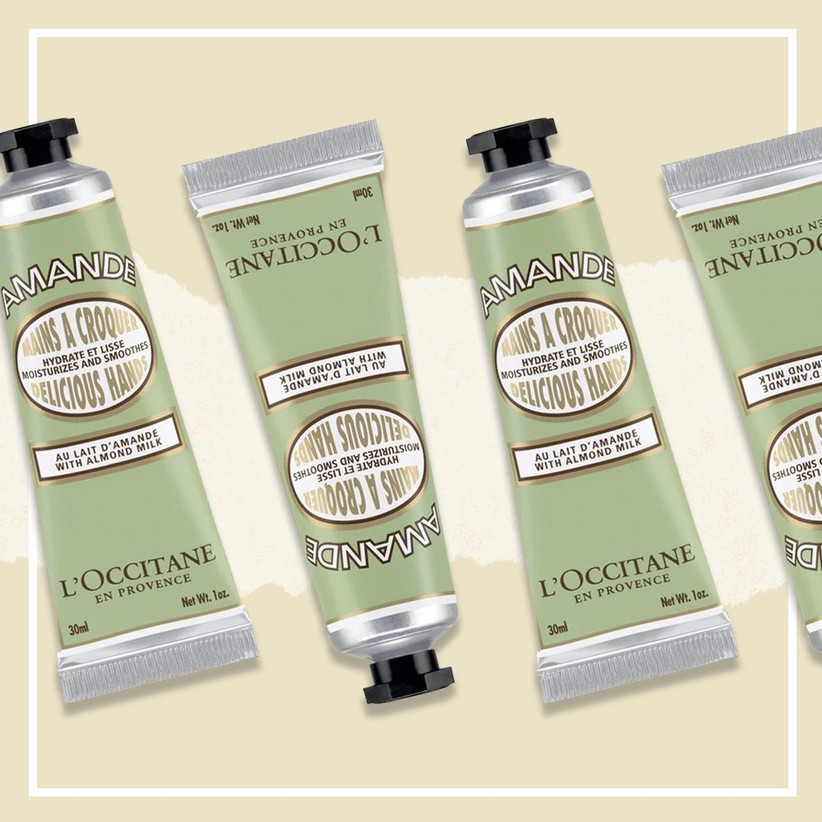 This legendary hand cream acts like a mask and is perfect for slathering on your hands before you go to sleep at night. It is enriched with almond milk and oil to nourish and soften hands, and it smells amazing.
We're pretty certain you'll end up coating this hand cream on every dry spot of skin you have – it's just that good.
READ MORE: How to Get Perfect Hair and Nails Before Your Wedding Day
8. Aesop Resurrection Aromatique Hand Balm – £21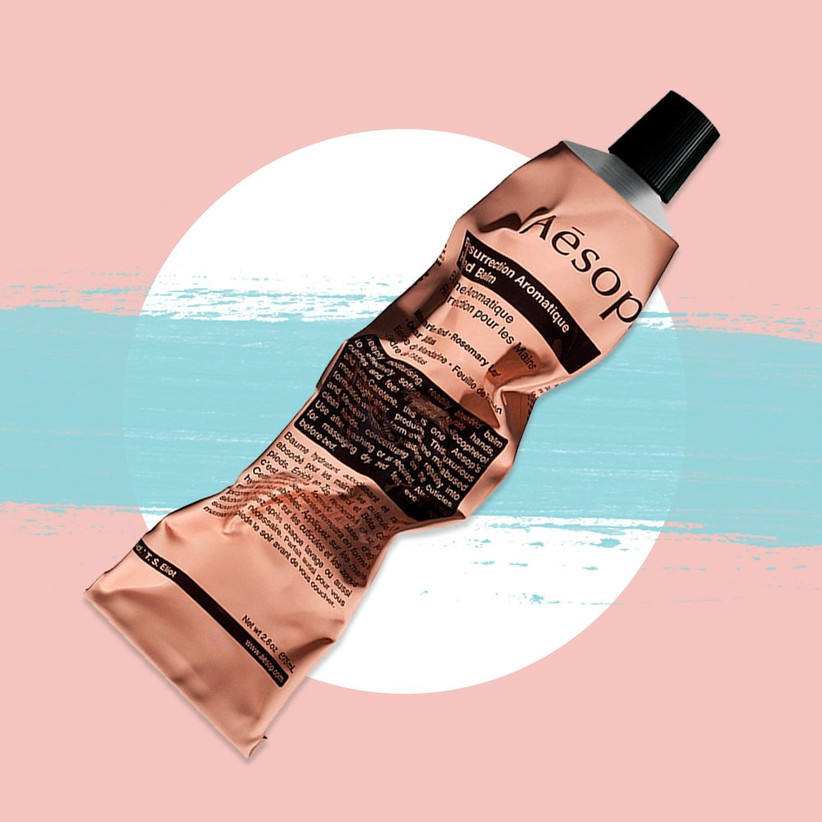 Not only is the tube rose gold (we're sold already), but this hand cream is jam packed full of natural oils and extracts.
It'll soften your skin and protect it from UV rays (and everything else it could ever need protecting from) all while leaving no greasy residue. We'll have a lifetime's supply, please.
9. Elizabeth Arden Eight Hour Cream Intensive Hand Treatment – £27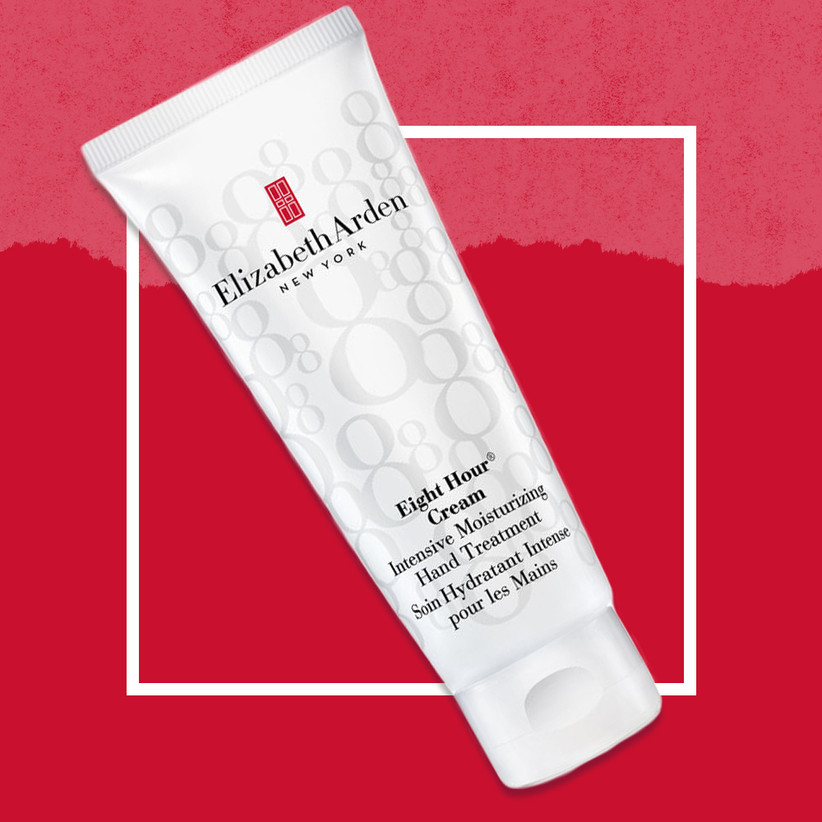 If the famous Elizabeth Arden Eight Hour daily moisturiser and lip balm were anything to go by, their hand cream from the same range was always going to be fabulous – and we can vouch for it being just that.
This hand cream comes in a gel-cream formula which dries quickly, isn't greasy and keeps your hands smooth and supple for as long as it says on the tin. This is a firm favourite here at Hitched HQ.
10. Kiehl's Ultimate Strength Hand Salve – £22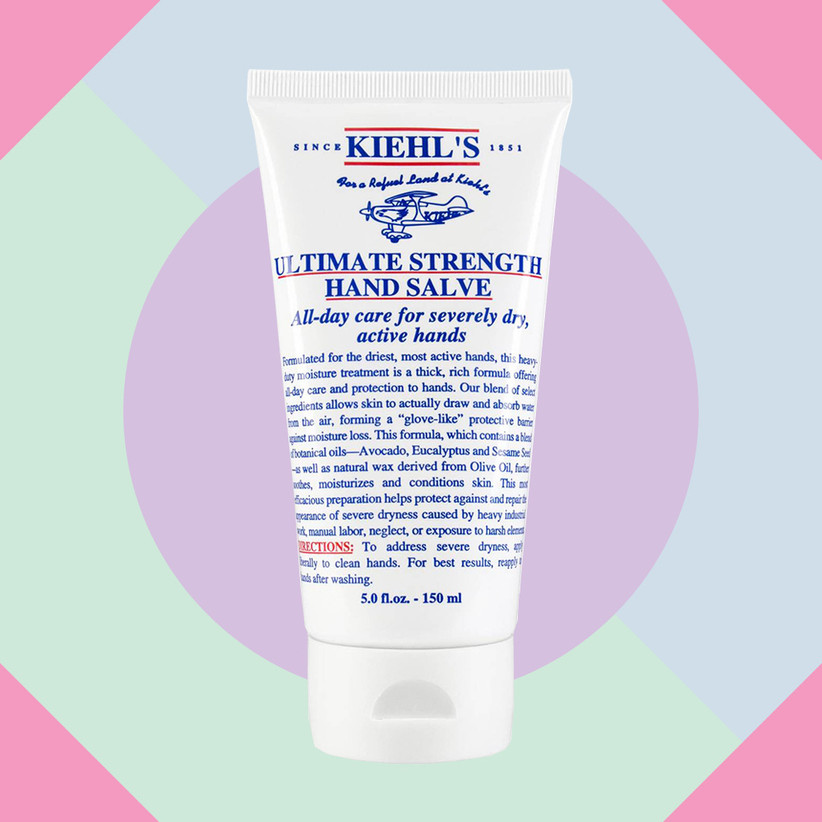 If your hands are particularly dry and you're in desperate need of getting them in shape ahead of your big day, make a beeline for this product.
The Kiehl's Ultimate Strength Hand Salve is a real hard worker, bringing even the driest and most active of hands back to life. It helps to repair the appearance of dryness caused by exposure to harsh elements or manual labour by forming a "glove-like" barrier across the skin. The addition of olive oil and natural wax to the formula are so welcome.
11. Soap & Glory Hand Food – £5.50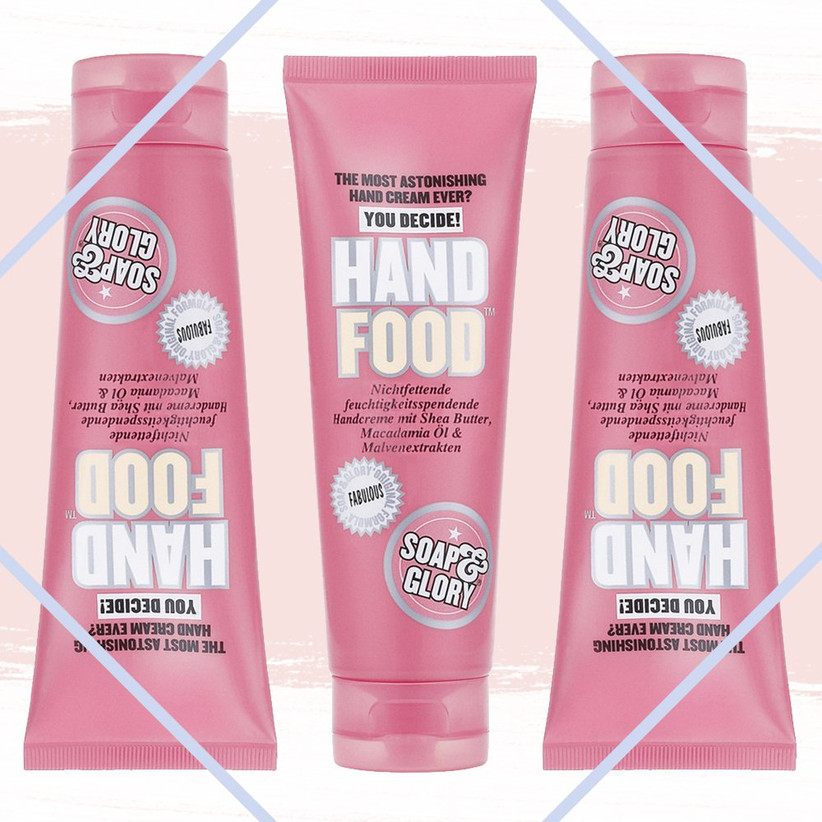 If you're a bit like us and haven't been able to get enough of Soap & Glory's signature scent since you were about 16, their much-loved Hand Food could be the hand cream for you.
It's a total bargain at just £5.50 and it smells divine. You won't get a greasy residue left behind, either.
12. Elemis Pro-Radiance Hand & Nail Cream – £28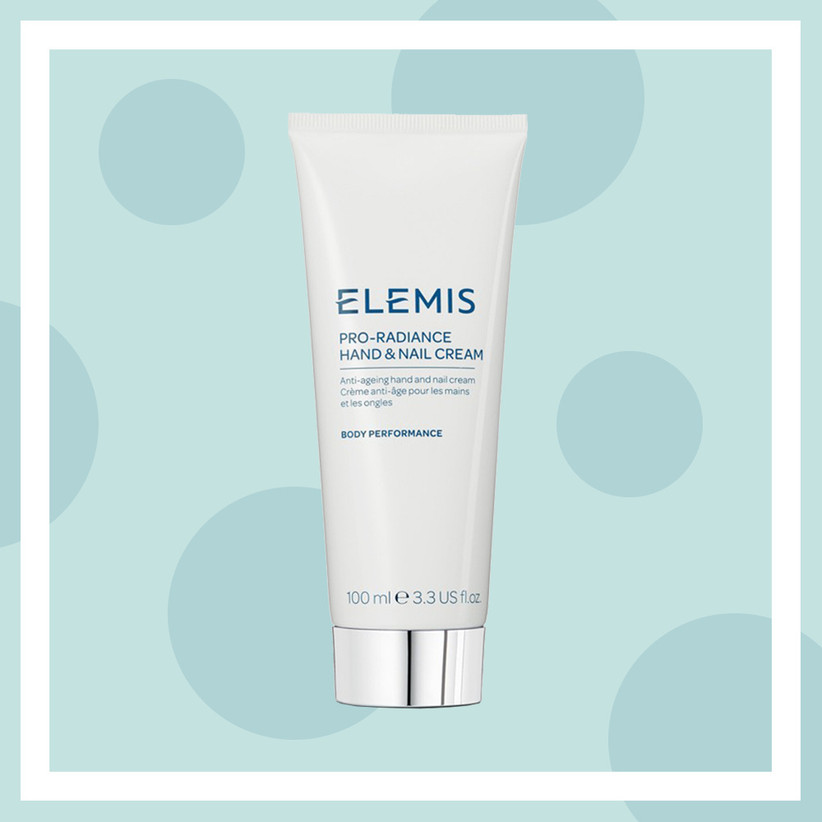 If you're happy to splash the cash on skincare for your face but your hand cream is letting the side down, treat yourself to this little beauty. Elemis' hand cream offering is nothing less than luxurious.
It's a super-smooth, silicone-free product which absorbs quickly and works on rejuvenating hands and conditioning nails. The blend of milk protein, Avellana seed oil and anti-aging Omega 7 form a silky barrier which locks in moisture. Oh, and if you're big on scent, you'll be pleasantly surprised. The contents of this lovely little tube are fragranced with exquisite white flowers!
13. The Body Shop Hemp Hand Protector – £5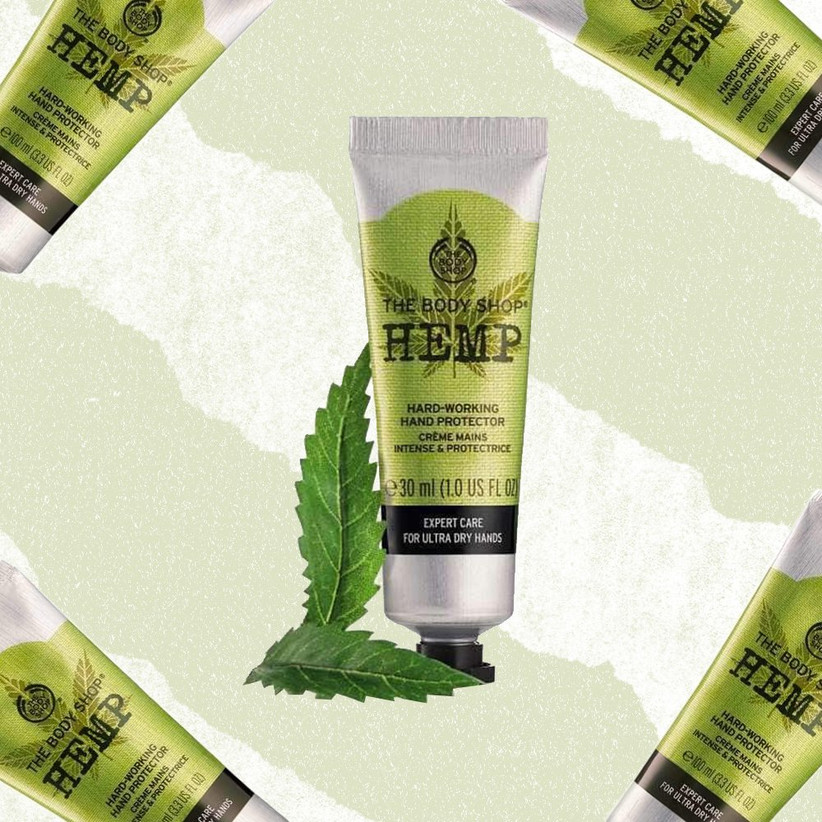 Here at Hitched HQ, we've been lovers of The Body Shop for as long as we can remember. They actually sell a whole host of hand creams in all of their signature scents (shout out to pink grapefruit), but lately we've been loving their Hemp Hand Protector.
It's a bestselling product for good reason, allowing you to wave goodbye to rough skin pronto and protect your hands from the elements. It's also 100% vegetarian and costs a mere fiver.
READ MORE: The Best Flawless Foundations for Your Wedding Day
So there we have it: the best hand creams for saving dry skin and giving your hands the love they deserve. Which one will you choose? While you're deciding, check out our ultimate bridal beauty countdown for all the other beauty prep you need to do ahead of your big day.