22 Questions to Ask Your Wedding Videographer
Where do you start when booking a wedding videographer? Read these essential questions and take a copy with you before you book!
We have included third party products to help you navigate and enjoy life's biggest moments. Purchases made through links on this page may earn us a commission.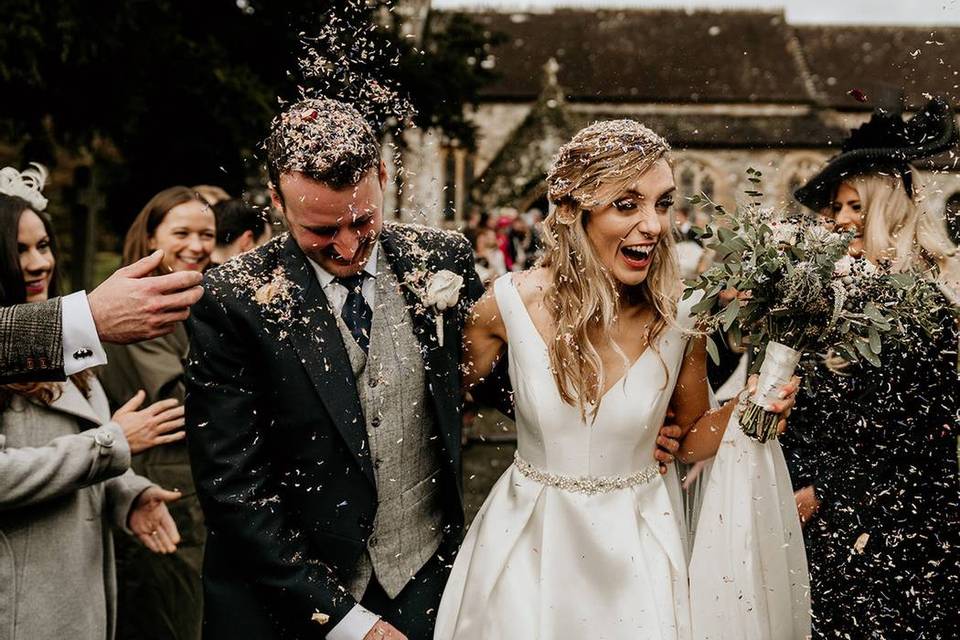 Having your wedding recorded to re-watch time and time again is a great investment. You can relive your walk down the aisle, catch moments you might have missed first time around and share the best man's amazing speech with anyone who couldn't make it, so it's worth consider having a videographer at your wedding - but before you book one, here are the questions you should ask your wedding videographer.
Plus, special moments like a singing waiter, an amazingly choreographed first dance or the cutting of the wedding cake simply can't be caught to the same effect in a photo.
You may think a professional wedding videographer is outside your budget, but with lots of different ways to film and packages available it might be much more affordable than you think.
From their shooting style to how they'll work with the photographer, these 22 essential questions to ask your videographer will help you find the right one for your day.
If you need a helping hand of what to ask before you book to get the best price and the perfect style for your day, make sure to take this list with you.
READ MORE:
The Basics
1. Are You Available on My Wedding Date?
Good videographers can get booked up on popular days 12 months if not more in advance. Always check this first, even if it seems obvious.
2. How Long Have You Been Filming Weddings? How Many Do You Do Each Year?
Your wedding video will be something you want to watch back on your 20th anniversary and beyond. It takes someone experienced to capture all those life-in-a-lifetime moments just how you want them. Wedding days move fast so it's preferable not to have someone who films as a part-time hobby, but someone with plenty of wedding filming experience under their belt. The more weddings a videographer does, the more examples there are for you to see too.
READ MORE: How Much Does Wedding Photography Cost?
3. How Would You Describe Your Style of Videography?
Is it cinematic, documentary, traditional, a mix of these? Do your research on what style you like and make sure you and the videographer share your vision. If you like their general style, but want something different, ask – they might not have an example in their show reel but be able to do different cuts.
4. Can I See a Full-Length Example of One of Your Wedding Videos?
All good videographers show multiple short example videos on their websites, like little trailers to promote their films. But, like a film trailer, only the very best bits of the longer, main video are used. What you need to make sure is, if you book this person to film the most important day of your life, the rest of your video will be the same standard as the stuff used in the trailer/sample video.
5. Have You Ever Worked With My Photographer?
Both your videographer and photographer will both be trying to capture the same moments so they'll need to work together to avoid getting in each other's way. If they haven't had experience working together before, make sure they are put in touch to co-ordinate beforehand. Often a photographer or videographer will be able to recommend someone they've worked with and trust in the past.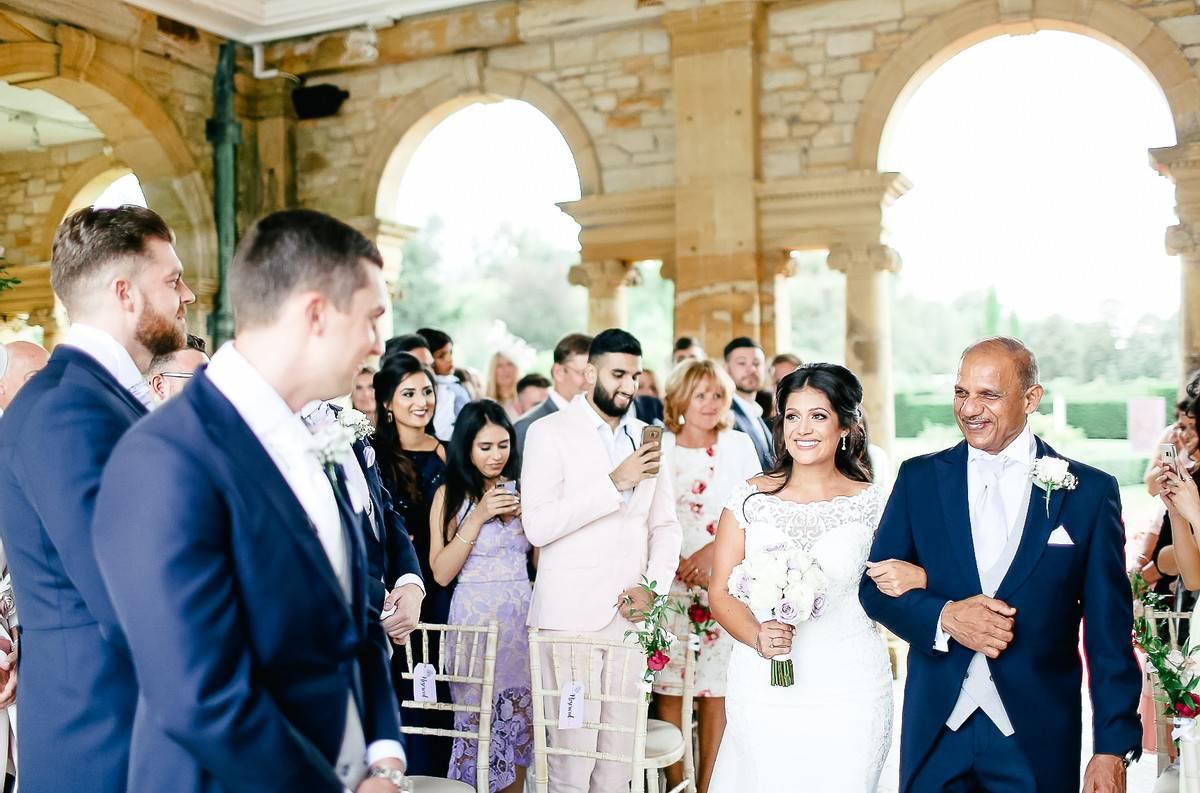 6. Have You Shot at My Venue Before?
The videographer will need to know the layout of a venue, whether they can plug into their PA system or where microphones can be placed. If they haven't been there before, make sure they plan to visit beforehand and speak to the venue's co-ordinator.
7. Are You the Videographer Who'll Be Filming on the Day?
It's not guaranteed that the person you speak to initially will be the one videoing your day, especially if it's a company rather than self-employed videographer. If you build up a rapport with the videographer, you'll want to make sure it's them on the day so you feel comfortable and relaxed.
READ MORE: 23 Questions You Need to Ask Your Wedding Photographer
8. How Do You Operate on the Day?
You may love a gorgeous silhouetted shot you've seen on the website and wonder how they got that unbelievable footage. You book and suddenly find yourself stuck for an hour with the videographer being ordered into staged poses and moved to different locations. Find out how they plan to use your time during the day, because you want to remember your wedding on your wedding day, not posing for the video.
9. What Exactly Do I Get For My Money?
Find out a full breakdown of what your package includes. This includes the final product (is there a guaranteed length, will we get a USB, will it be in HD) and the videographer themselves (how many hours will you be there, will there be an assistant). Get everything you want in writing before you sign any contract.
On The Day Questions
10. How Many Camera People and Cameras Will be Operating?
Having more than one videographer will take huge chunk of your budget, but only one will mean they can't capture the bride walking down the aisle and the groom's first look face and the guests' reaction all at once. If you're really investing in the videography, you may want more than one camera person (often a second shooter will come as part of your package) or an extra stationery camera. Key to this is making sure they're not too intrusive: will they need to use lapel microphones? Will they need extra lighting? Will any guests' view be blocked during the ceremony?
READ MORE: 15 Fun and Unusual Photo Booth Ideas
11. What Parts of the Day Will You Capture?
This totally depends on your package but establish at the start a clear idea of what will end up in final film. Ask how many hours they expect to be there (8-10 hours is a typical full day) and see what that includes. The bride getting ready at home? The walk down aisle? The entire ceremony and speeches or just snippets? The first dance?
12. Will You Go To An Additional Location Without an Extra Charge?
You may want to get some gorgeous footage of the two of you in your wedding outfits at a nearby location you need to travel too. Whether it's a gorgeous park or beach a short drive away, this could cost you extra. If you have an additional location in mind, raise this early.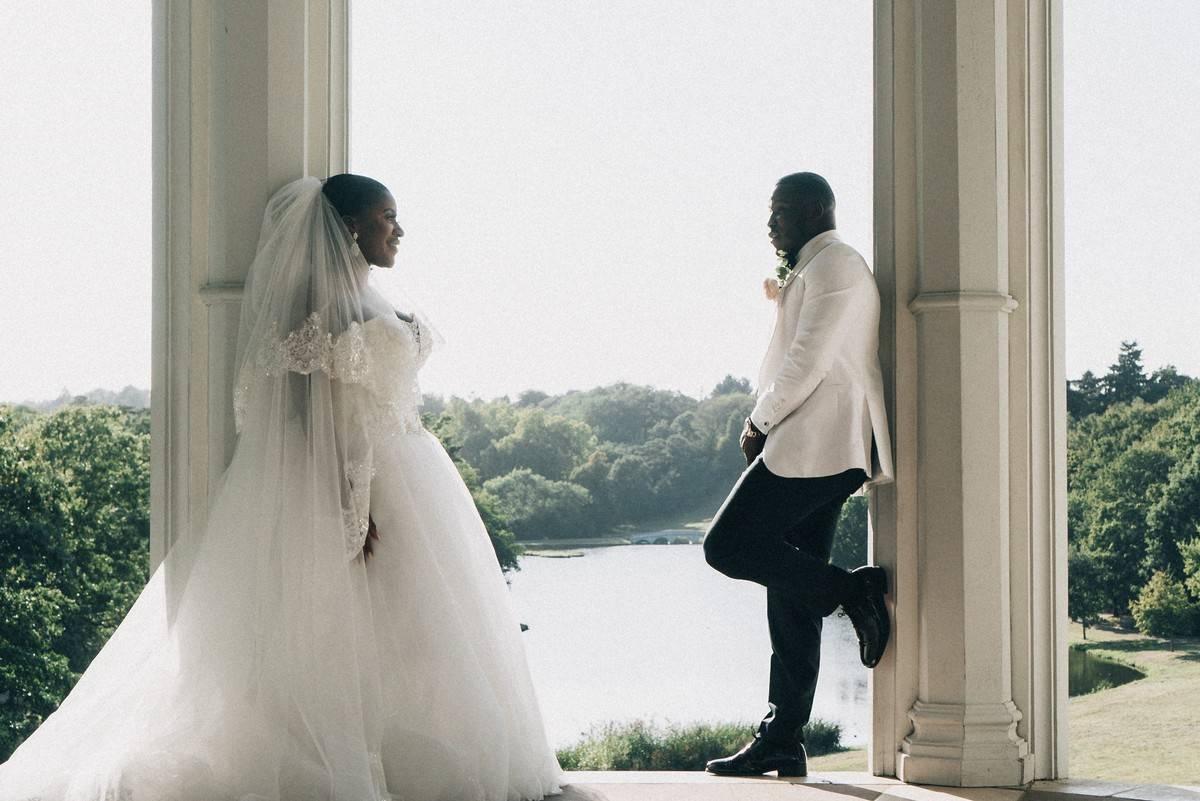 13. Will the Video Use Dialogue from the Day or Just Music?
Some wedding videos are shot like a music video while others will include some or all of your ceremony and the speeches. Almost all will use music in some capacity so ask if you can select this and what license the videographer has for popular songs. If dialogue is being used, you'll need to be mic'd up or plugged into the venue's PA system so bear than in mind.
14. Can You Do Aerial Filming?
Aerial filming using a drone is a really popular way to get shots over your venue and capture views not otherwise possible. it's something that your videographer will need to be skilled in so don't just expect them to be able to pick it up! If drone photography or videography is important to you, find a videographer experienced in this.
READ MORE: How to Choose a Wedding Videographer
15. Are There Any Additional Costs?
On top of a change of location, do they charge for travel? A meal? An Assistant? What's the over time charge? You don't need any nasty hidden surprises!
After The Wedding Questions
16. How Long Will It Take You to Edit the Wedding Video?
No-one wants to be waiting six months to watch their wedding video. Most videographers will deliver one long-edit video, but can send you shorter highlights video too, which are great for social media. These highlight videos can be available a little earlier than the full cut so find out what can be delivered when and what's included.
READ MORE: Everything You Need to Know About Drone Photography
17. How is the Final Film Delivered?
The most common forms are now on USB or via an online download. A DVD is less popular but you can definitely request one. If you want to share your video on social media, you'll need a file you can upload. How it's delivered will depend on your budget.
18. Who Owns the Copyright of the Final Video?
If you want to share the video, ensure you are given the rights to it in your contract with the videographer.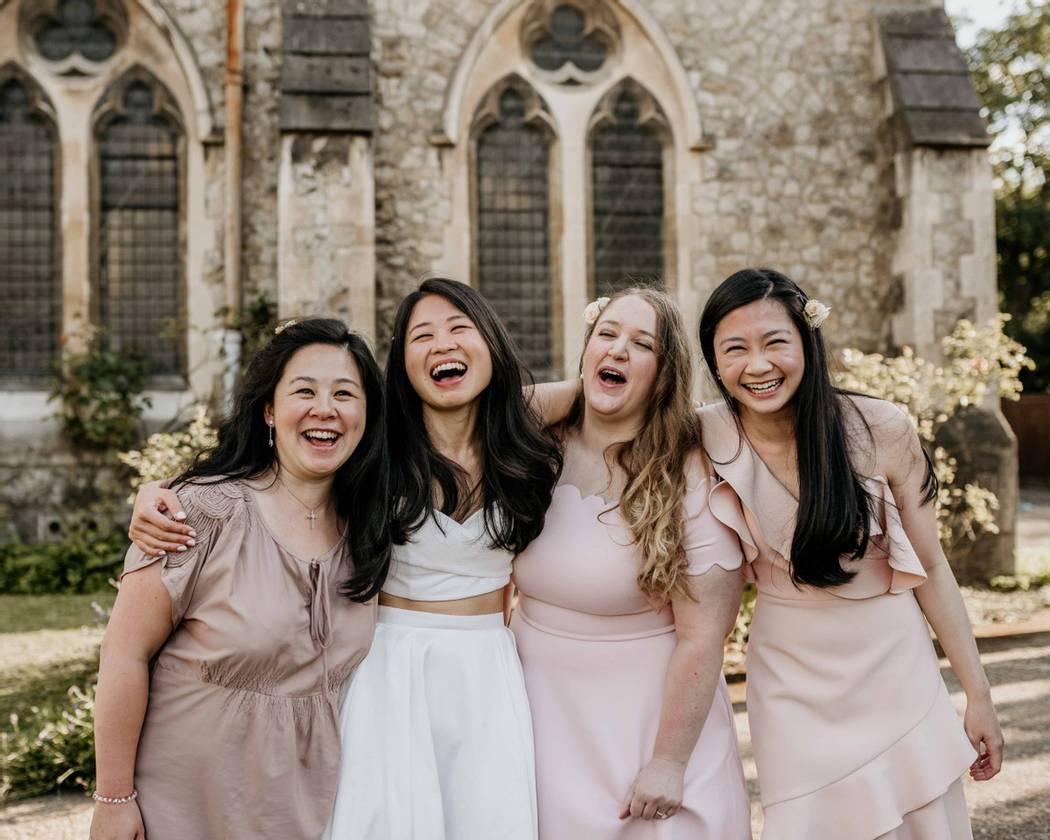 19. Can I Make Changes Once I've Seen The Film for the First Time?
Days' worth of editing can go into a 2-3 hour video, so you don't want to leave your videographer making huge edits after the final cut. It's best to ask to see a rough draft of the video so you can make suggestions, although it's rare any experienced videographer will need to make significant edits. After it's finished, most will give you a period of say 30 days to ask for minor re-edits. Perhaps there's a line in a speech you no longer want or someone you'd like to remove?
READ MORE: Should We Have a Wedding Videographer?
20. Is The Film Watermarked? Will We Get a Copy Without?
You should be given the copyright to the video to use as you wish but some photographers may add a watermark to the beginning or end. Get this clarified in writing beforehand.
Price and Payment Questions
21. How Much is the Deposit? When is the Remaining Balance Due?
With so many wedding costs to pay, it's often good to have a price plan set out so you can pay in instalments. However, many videographers are self-employed and may not be able to offer this. What they can sometimes do is give you a discount if you pay the entire balance upfront. Negotiate this with the videographer.
22. Is There a Cancellation/Refund Policy?
For whatever reason, there's a small chance you may need to cancel. Make sure the cancellation policy is in your contract and that you have wedding insurance to cover any unforeseen events.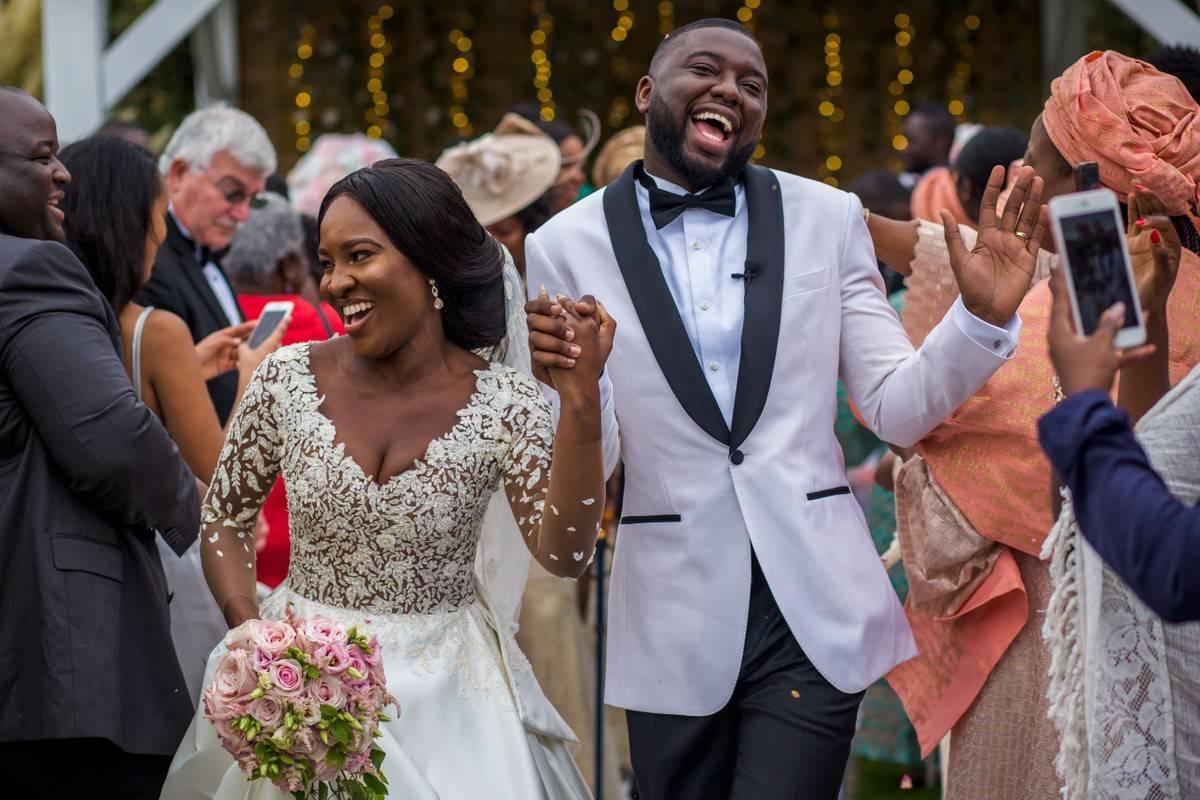 READ MORE: 23 Wedding Photos You Need to Capture
If you're thinking of hiring a wedding videographer for your special day, be sure to check out our suppliers directory for a list of professionals in your area!