The 22 Wedding Gifts Guests Love to Give
Wondering where to start with your wedding gift list? Take some inspiration from these gifts that guests love to give from The Wedding Shop
We have included third party products to help you navigate and enjoy life's biggest moments. Purchases made through links on this page may earn us a commission.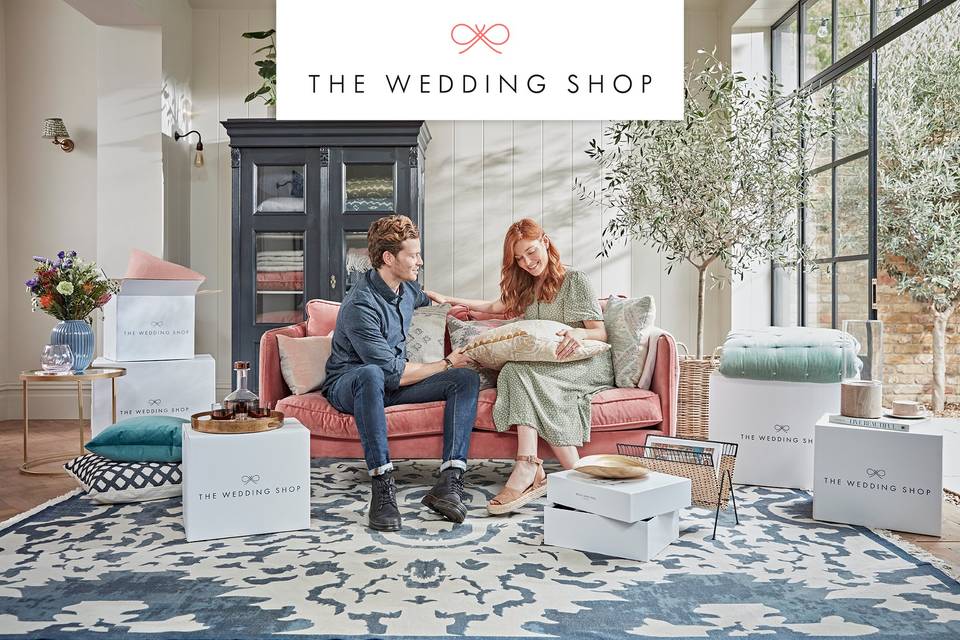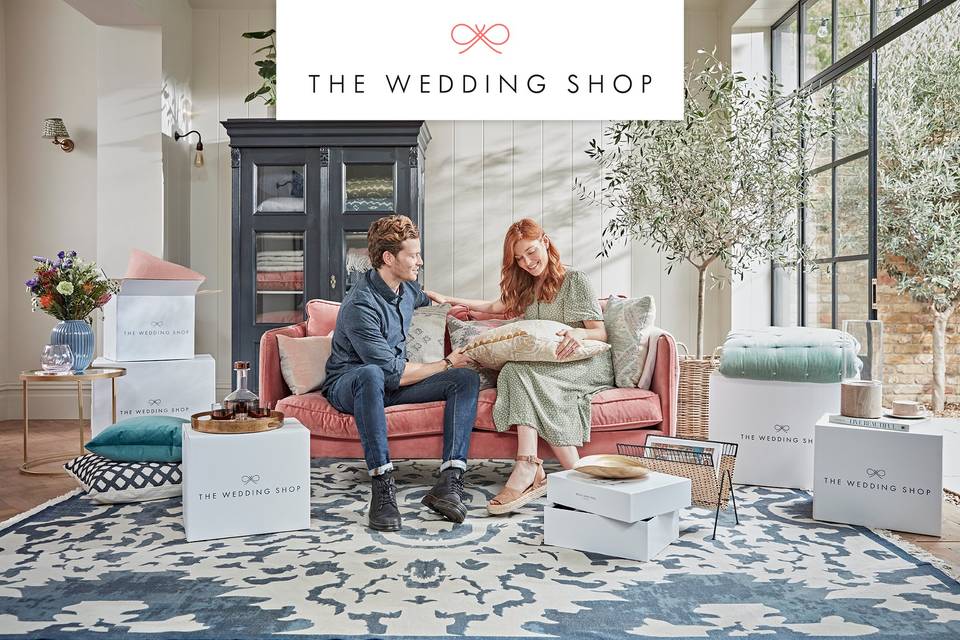 Creating your wedding gift list is not only one of the most fun tasks to do on your wedding checklist, it'll also save your guests the stress of having to decide what to buy you and ensure they don't waste money on gifts you won't need or like.
Online gifts lists such as The Wedding Shop allow you and your partner to curate a selection of amazing gifts that you can then share with your wedding guests for them to shop from. You can pick from once in a lifetime experiences, chic homeware, honeymoon funds and even charity donations!
But with thousands of fabulous products from over 450 of our favourite brands to explore on The Wedding Shop, including The White Company, Neom and Moet, it can be a little tricky deciding which gift ideas make the final cut.
To make it a little easier, we've narrowed it down to the 22 gifts that guests love to give - so whether you build your wedding gift list from the sofa or you head to one of The Wedding Shop's showrooms and check out the products for yourself, you're guaranteed to have a wedding gift list filled with meaningful presents your wedding party will adore giving just as much as you'll appreciate receiving.
22 Wedding Gifts That Guests Love to Give
1. Neom Organics London Wellbeing Pod - £95
Ensure your home is a relaxing space with Neom's Wellbeing Pod. Featuring a timer and a low energy LED light, the wellbeing pod releases natural scented oils throughout your home to suit your mood. From calming lavender to uplifting lemon, this welcoming fragrance diffuser is a gift guests love to give.
2. AMARA Wicker Magazine Rack - £40
Have you ever seen a magazine rack that's as chic as this one by AMARA? Crafted from a unique combination of iron and woven cane, this space-saving piece will neatly store your magazines without compromising on style.
3. The White Company Porto Heart Oven Dish - £45
This heart shaped oven dish by The White Company adds a whole new meaning to cooking with love. It'll be ideal for serving up a signature pie, pasta or salad at your first dinner party as a married couple.
4. OKA Olja Table Lamp - £250
Guests love giving gifts that they know you'll use time and time again - take this fabulous OKA table lamp. Inspired by vintage markets and created using free-blowing techniques in order to make the mesmerising molten glass silhouette, it's a timeless piece that'll add a stylish touch to any room.
READ MORE: The 24 Best Sustainable Wedding Gifts & Gift Lists
5. Moët & Chandon Rosé Impérial - £46
Keep the wedding celebrations going with bottles of Moet - now available to add for list on The Wedding Shop. A truly iconic Champagne, we think it's a really lovely idea to save the bottle to open on your first year wedding anniversary.
6. blush & blue Bobble Jug - £95 each
Designed to celebrate their 30th anniversary, blush & blue is The Wedding Shop's own brand and each piece is gorgeous. These handblown bobble jugs were crafted by skilled artisans in The Czech Republic. Available in a rainbow of bright and muted hues, this range is sophisticated, playful and just a little bit quirky - ensuring you have a unique piece for your home.
7. Two Tickets to a Public Tour & Sparkling Wine Tasting at Hambledon Vineyard - £60
Couples can also add experiences to their list, like this sparkling wine tasting at Hambledon Vineyard for two from Truly Experiences. You'll have a romantic day exploring and tasting English sparkling wines at one of England's oldest commercial vineyards. Sign us up!
8. Mr & Mrs Smith Gift Voucher Towards One Night at The Thyme Cotswolds For Two - £320
Guests love contributing to honeymoons and a gift voucher towards a staycation with Mr & Mrs Smith for a stay at Thyme in the Cotswolds is just the ticket. The Wedding Shop also offer a range of honeymoon funds, including day trips, dining and activities.
9. Trees For Life Charity Donation - £6
The Wedding Shop have partnered with Trees For Life to give couples the option to add a tree to their gift list. Each £6 donation plants one tree and all trees donated to this grove will be carefully planted in protected sites in the Scottish Highlands where they will create homes for wildlife and forests for the future. Perfect for the couple who love to give back!
READ MORE: 5 Ways to Give Back with Your Wedding Gift List
10. Bloom & Wild Regular Letterbox Flower 3 Month Subscription - £65
For the gift that keeps on giving there's a subscription for Bloom & Wild flowers where you'll receive fresh flowers to your door every month. It makes an ideal wedding gift for guests to give as every time your beautiful blooms arrive you'll think of them.
11. Patch Plants Gift Voucher - £50
If you and your partner are more house plant lovers, look at adding a gift voucher for Patch Plants to your list. Not only will you be able to get a gorgeous plant delivered to your home, you'll receive all the tips an urban gardener will need. Now it's just a case of keeping the plant alive...
12. Fortnum & Mason The Housewarming Hamper - £130
Guests love giving gifts that couples wouldn't typically treat themselves to. Fortnum & Mason's housewarming hamper comes equipped with all the essentials - from tea, coffee and delectable snacks to a luxury bottle of Champagne.
13. LSA International Pleat Vase - £65
This charming vase by LSA International will make a brilliant addition to your home - handcrafted by skilled artisans from high-quality soda-lime glass, it's an unusual piece that will add a touch of sophistication to any room.
14. Imoma Full Length Arch Mirror - £595
Every wedding gift list needs a magnificent mirror and this pick by Nkuku is certainly ticking boxes when it comes to style and practicality. The sleek monochrome design is a timeless yet trendy choice that'll make any room it's placed in look twice as big. As this is a pricier piece, you might want to think about group gifting so guests can contribute towards it.
READ MORE: The Best Wedding Gift List Ideas
15. Made Josper Cut Out Firepit - £189
Guests love knowing they are gifting something a little unique and this firepit is exactly that! It'll look great in any outdoor space and because the bowl isn't fixed to the base it is super easy to dispose of waster after using.
16. The White Company Bath Tidy - £49
Another beautiful buy from The White Company is this gorgeous wooden bath tidy. Pretty and practical, this timeless design was handcrafted in Thailand from American white oak and provides the perfect place to store all your bath time must-haves.
17. Le Creuset Kone Kettle - £85
Le Creuset pieces are a firm wedding present favourite so why not add to or start your collection with the Kone kettle? This contemporary design will inject a vibrant pop of colour into your kitchen interiors and make an excellent morning cuppa.
18. Waterford Crystal Mixology Set of 4 Champagne Coupes - £165
Make a toast to married life with this set of four Champagne coupes by Waterford Crystal. A must-have for couples who love to entertain, your guests will expect to see this classic buy on your list.
19. Roberts Radio Rambler BT Dab Dab+ FM RDS Digital Radio - £120
Mix your wedding gift list up a little with a 1950s-inspired Roberts Radio. It features Bluetooth, streaming options, a full colour screen, two alarms with sleep and snooze timers and a headphone socket.
20. Piglet in Bed Sage Green Bed Linen - from £36
Your wedding guests will want to gift you something you'll actually use so beautiful bed linen is a fail-safe choice. This sumptuous sage green set by Piglet in Bed is made from 100% French flax that will only get softer and more comfortable with every wash.
21. Alessi Todo By Richard Sapper Cheese Grater - £62
It's a great idea to give your guests lots of varied options so they can pick a present based on their personality. This stylish cheese grater is perfect for the joker in the wedding party - not just any old cheese grater, the Alessi Todo contraption has a truncated cone shaft that will grate enough cheese for a portion in just one stroke. Yes, please!
22. Studio Blue 4 Piece Coupe Dinner Plate Set - £64
Would a wedding gift list really be complete without a set of dinner plates? Inspired by natural stones and pebbles this gorgeous set by Denby is a real crowd pleaser when it comes to gifts guests love to give.
The Wedding Shop have been supporting engaged couples for over three decades, offering a service that adds unrivalled choice, flexibility and fun to creating their wedding gift lists. Register and start creating your own gift list here!
For even more inspiration check out these unique wedding gift ideas.