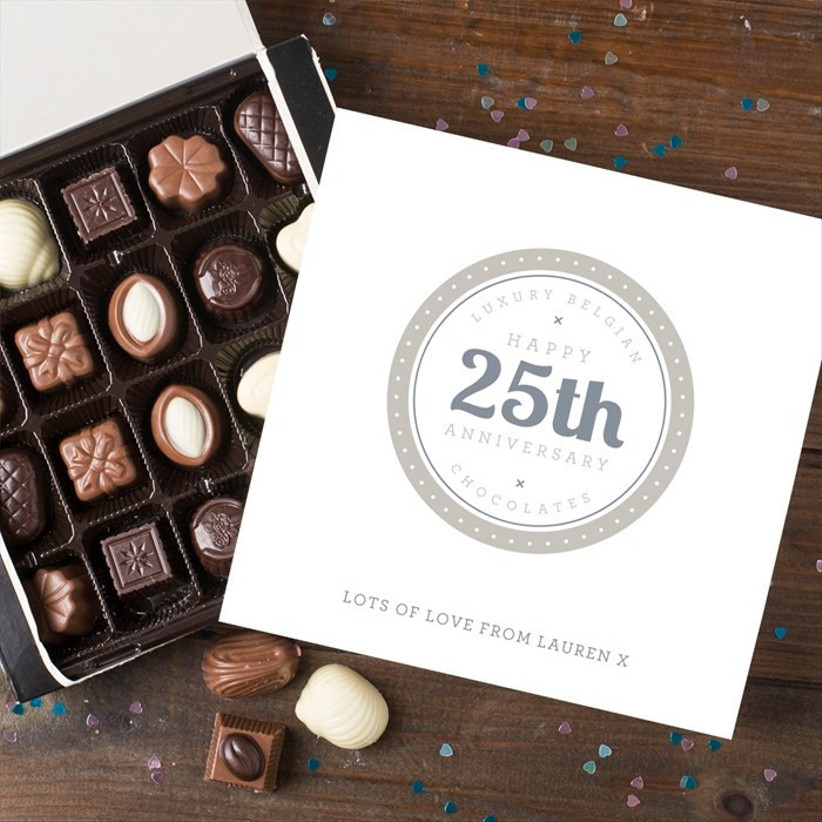 Did you know that the traditional gift for 25 years of marriage is something silver? Whether you're a couple celebrating your silver wedding anniversary or you're looking for the perfect 25th wedding anniversary gift for a couple you know, our selection of silver-inspired gifts would make perfect presents to mark 25 years.
From that all-important silver jewellery to photo frames and even silver Champagne glasses – we've got you covered when it comes to 25th wedding anniversary gifts.
NB: We have included third party products to help you navigate and enjoy life's biggest moments. Purchases made through links on this page may earn us a commission.
Silver Wedding Anniversary Personalised Crate – £55, Plantabox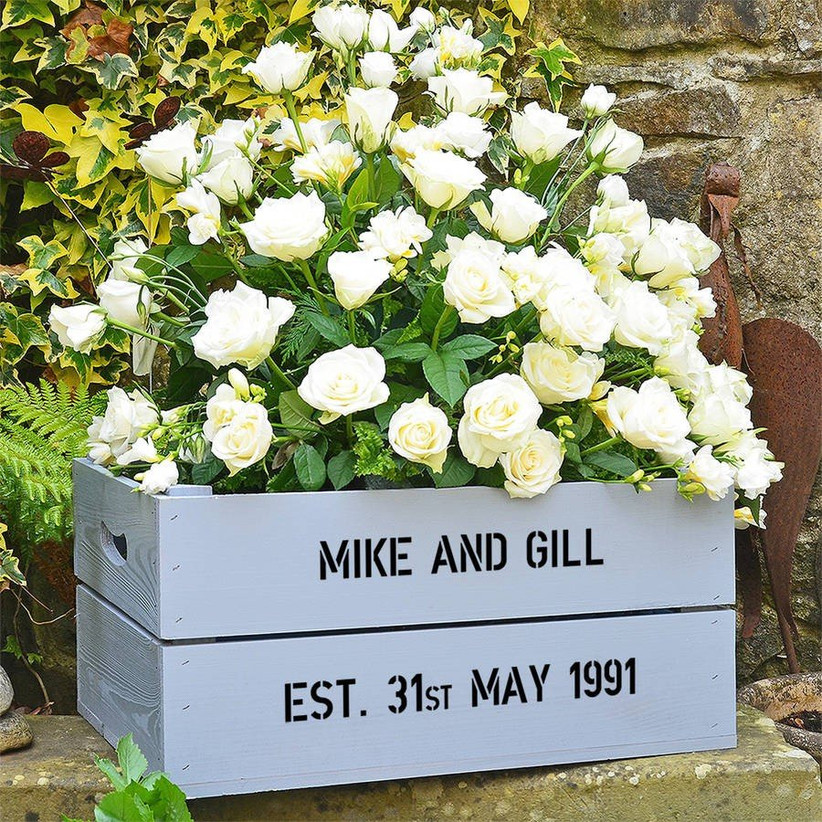 If you and your partner love pottering around in the garden then this personalised silver crate for plants or flowers is perfect. Every time you both see the crate you'll be reminded of your 25th wedding anniversary.
Silver Wedding Anniversary Bangle – £50, Handmade by Helle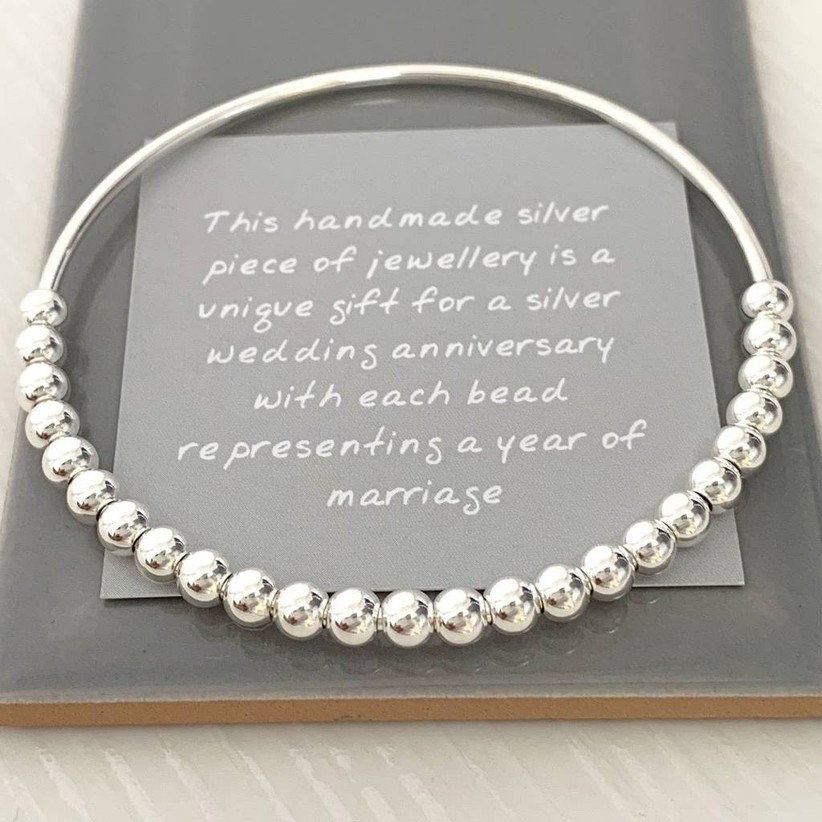 This silver wedding anniversary bangle from Handmade by Helle is a romantic anniversary gift that your wife can wear day after day as a happy reminder of your marriage. It includes 25 pretty silver beads – one to represent every year of your marriage.
Personalised Silver Tie Clip – £24, Hurley Burley Man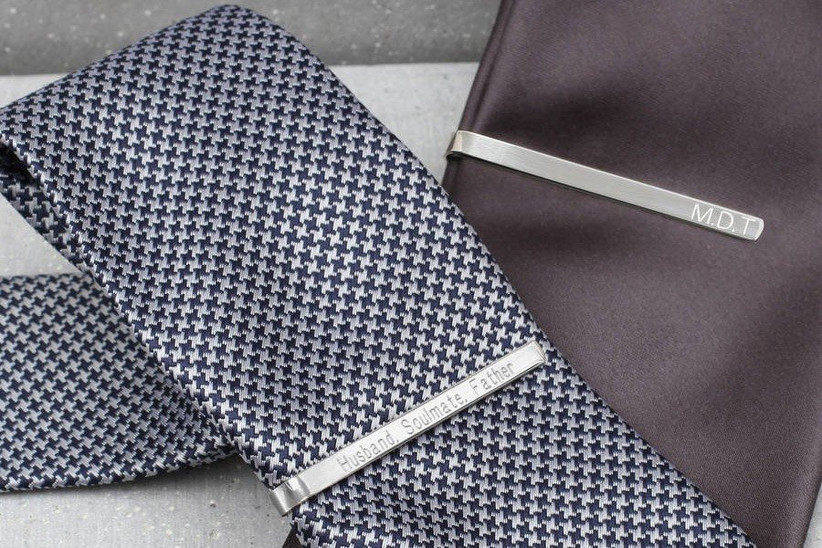 This personalised silver tie clip from Hurley Burley Man is a great gift for the stylish man in your life. Engrave your wedding date, his initials or a special message onto the clip to add even more sentiment.
Carrs Silver Photo Frame – £46, Amazon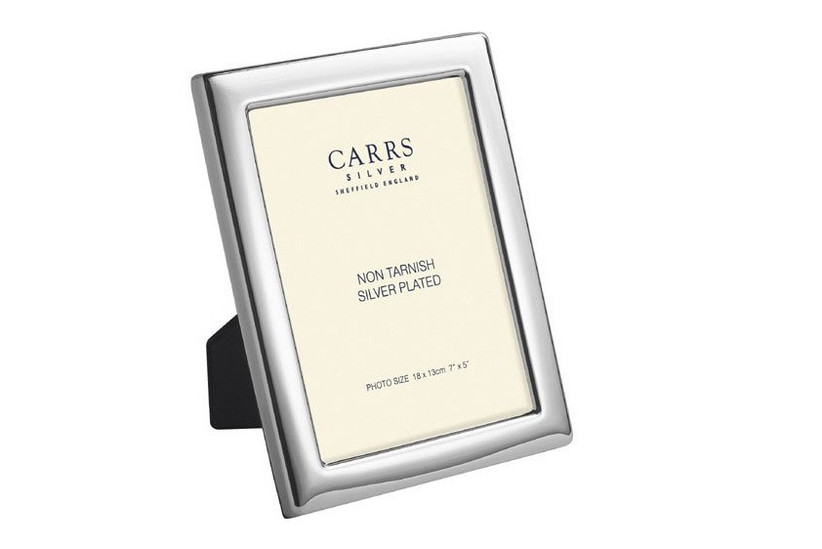 This silver photo frame from Amazon is available in a range of sizes and is a beautiful gift for a 25th wedding anniversary. If you want to make it more personal then you can fill the frame with a picture of the happy couple.
Personalised Print – £24.99, Getting Personal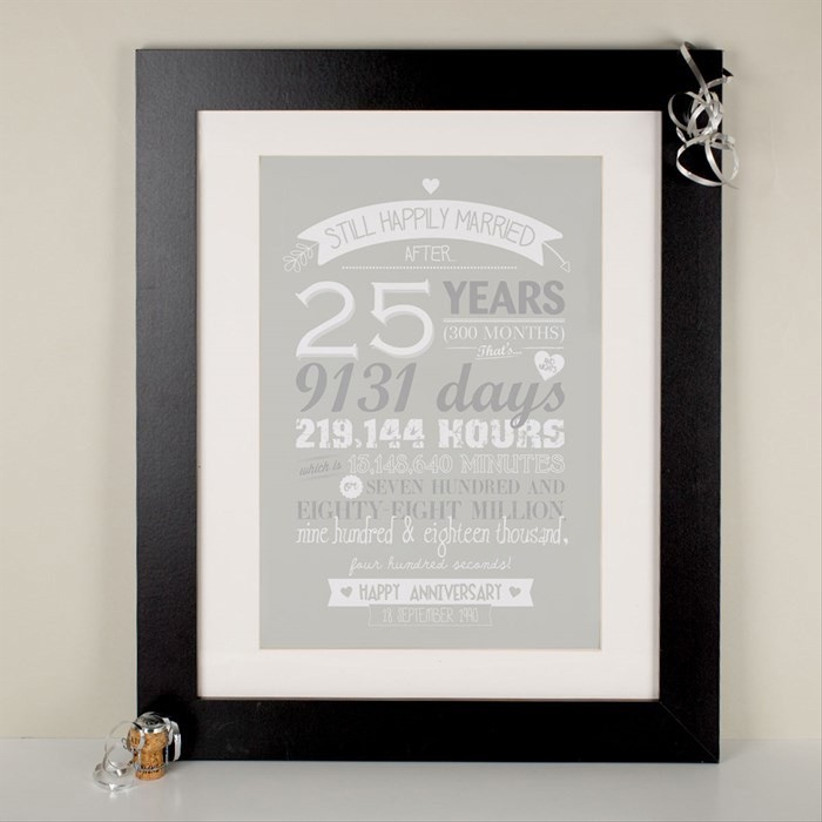 This 25th wedding anniversary print from Getting Personal shows just how many days and hours the happy couple have been together, plus it can be personalised with their names!
Engraved Wine Bottle Stopper – £16.99, CV Engraving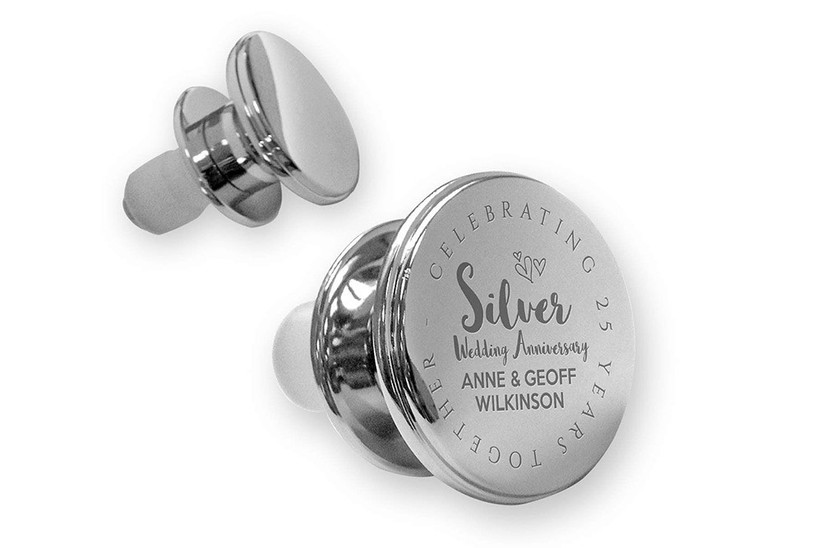 If the couple you know love an evening with a bottle of wine then this engraved wine bottle stopper from CV Engraving would be a perfect gift for them. You can then have it engraved with a message of your choice.
Solid Silver Simply Heart Ring – £35, Scarlett off the Map Jewellery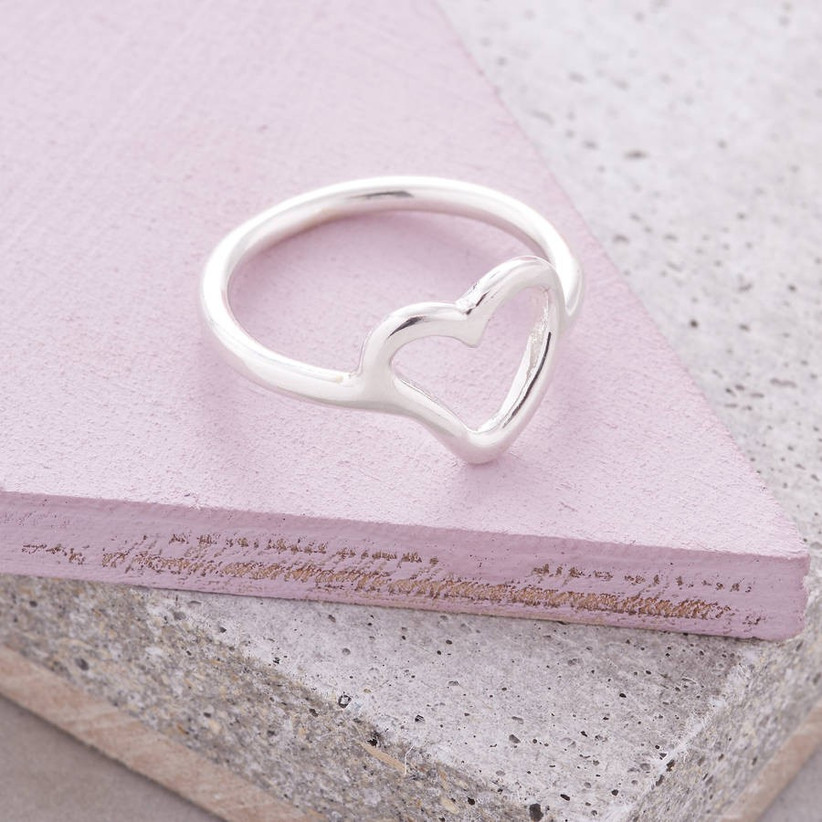 You can't go wrong with jewellery, and this silver heart ring is simple but stylish. What better 25th wedding anniversary gift could you ask for?
Belgian Chocolates – £12.99, Getting Personal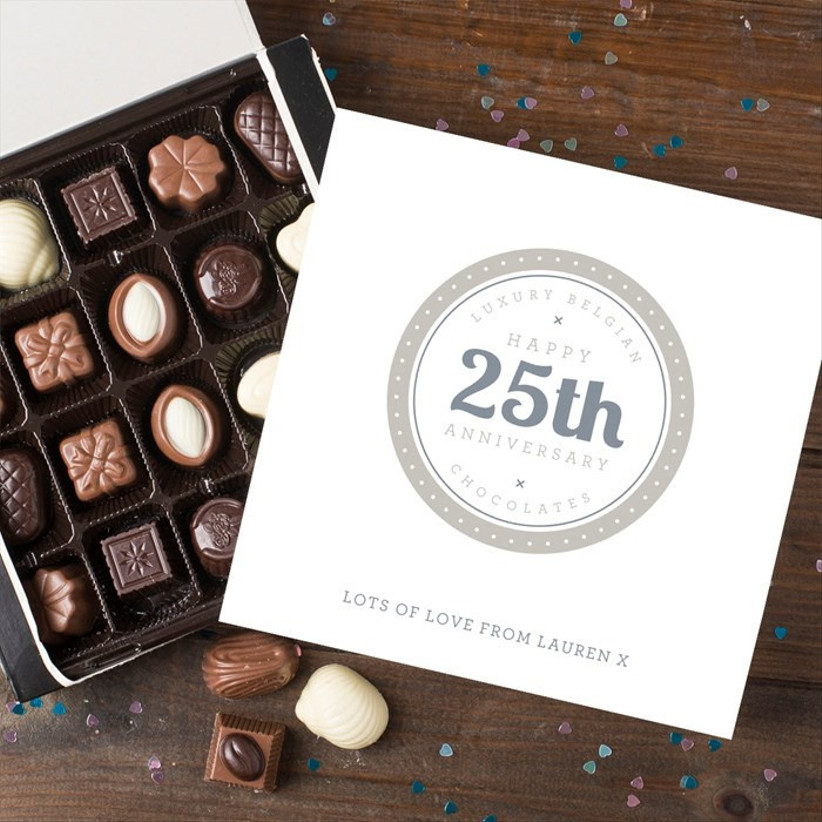 Keep things traditional with a wedding anniversary gift of chocolates. We love how this box of Belgian chocolates from Getting Personal comes with a sleeve that can be personalised with a message of your choice.
Silver Cufflinks – £79, Sally Clay Jewellery
These stylish silver cufflinks from Sally Clay Jewellery feature the location coordinates of your favourite place. You could choose the place where you met, your home together or the venue where you got married.
Silver Candlestick – £85, John Lewis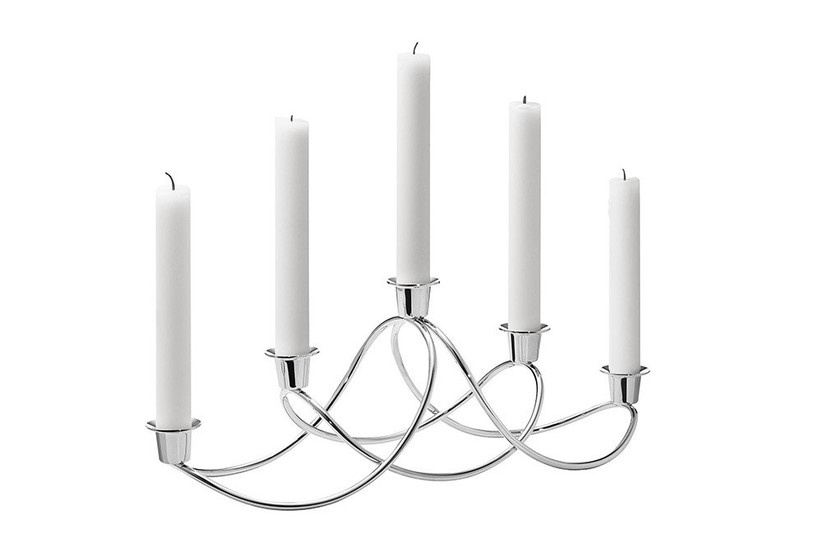 This silver candlestick holder from John Lewis will be perfect for all those candle lit dinners you plan on having! We love the unique and individual design of this candlestick holder, we think your other half will love it.
Infinity Toasting Flutes – £75, Vera Wang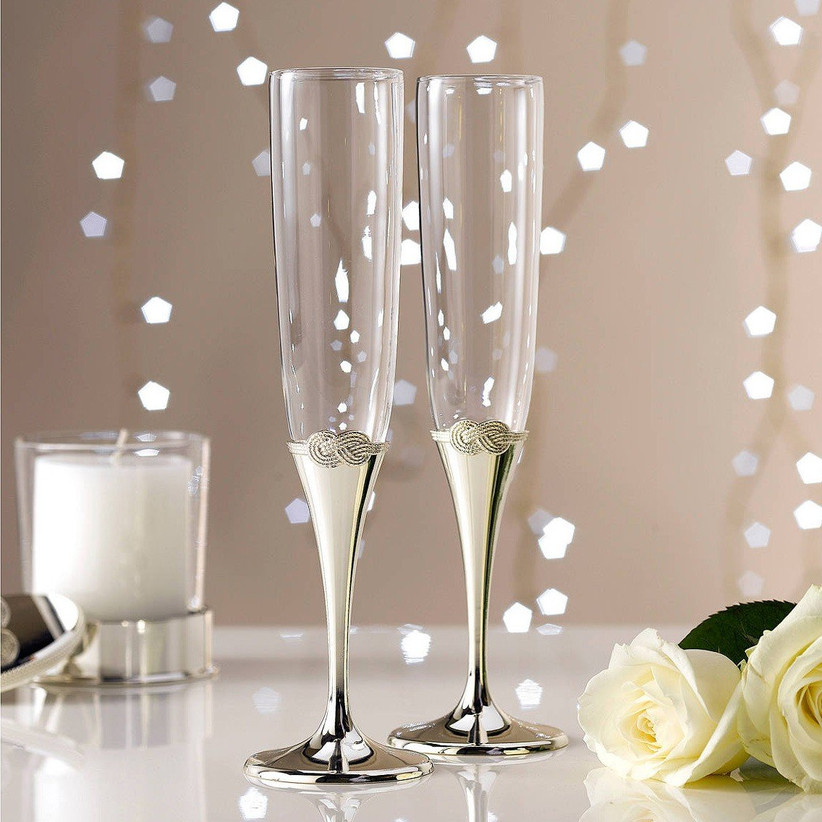 We love the sentiment behind these Vera Wang infinity toasting flutes – available at John Lewis. The silver detail at the bottom of the glass is a beautiful finishing touch that makes this an ideal silver wedding anniversary gift.
Silver Wedding Anniversary Gift Slate Heart – £39.95, A Few Home Truths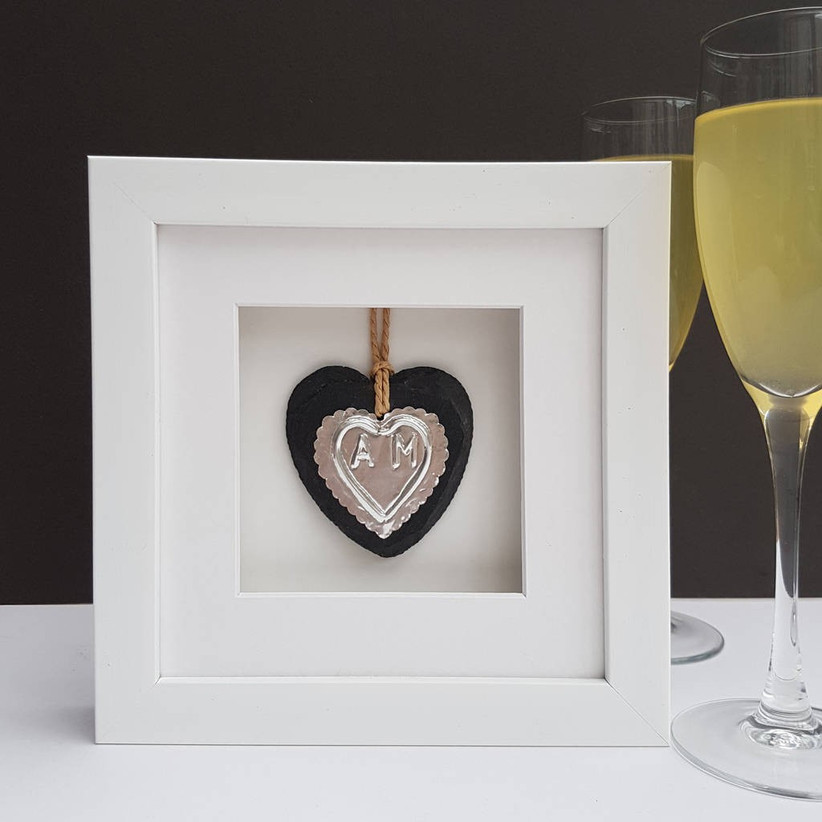 Show how much you love them by gifting them this sweet silver heart on a slate. It's the perfect addition to showcase how much you still love each other after 25 years of marriage.
Silver and Cubic Zirconia Bracelet – £28.99, Amazon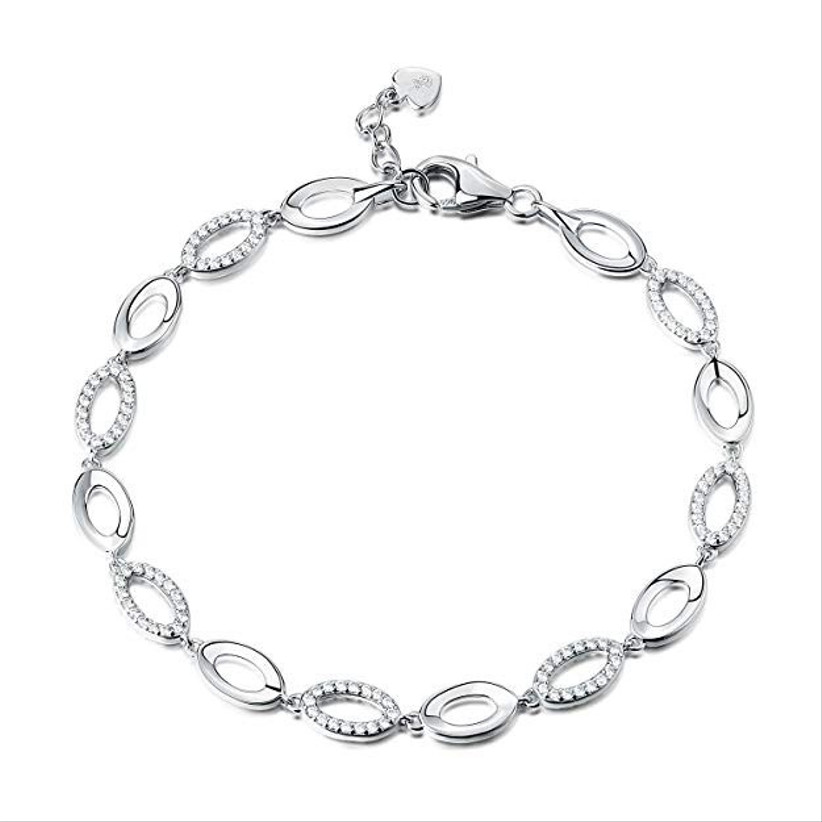 If you're looking for something sparkly on a budget then this silver and cubic zirconia bracelet from Amazon is a romantic gift that your wife will love. At just £28, it won't blow your budget either!
Silver Bookmark – £80, Aspinal of London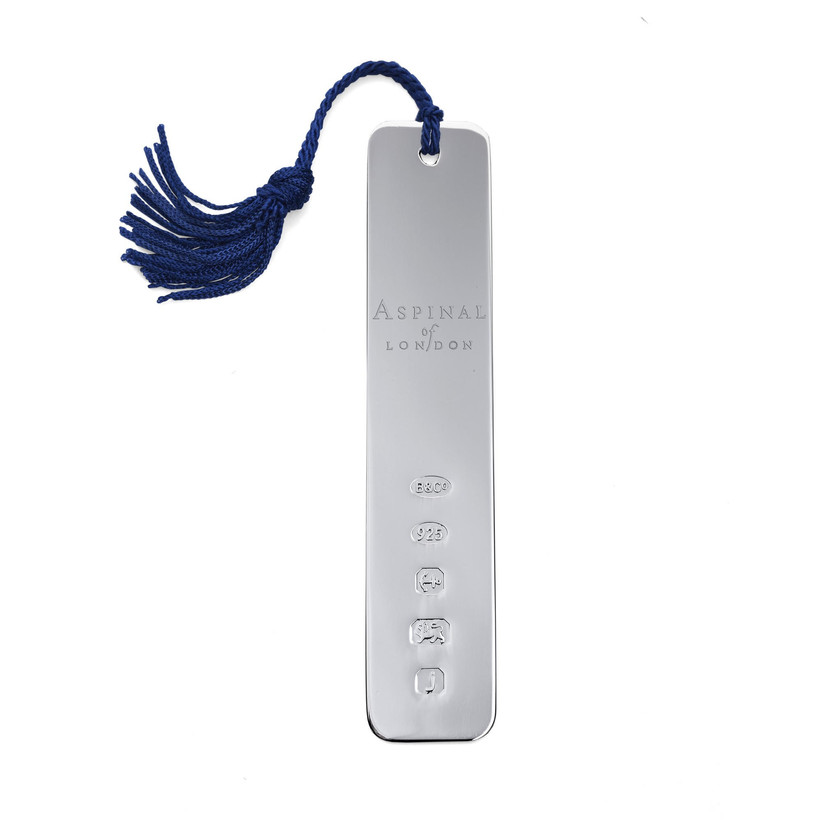 This sterling silver bookmark from Aspinal of London can be engraved with your loved one's name and is perfect for the book lover in your life.
Personalised Silver Napkin Ring – £69, Hersey Silversmiths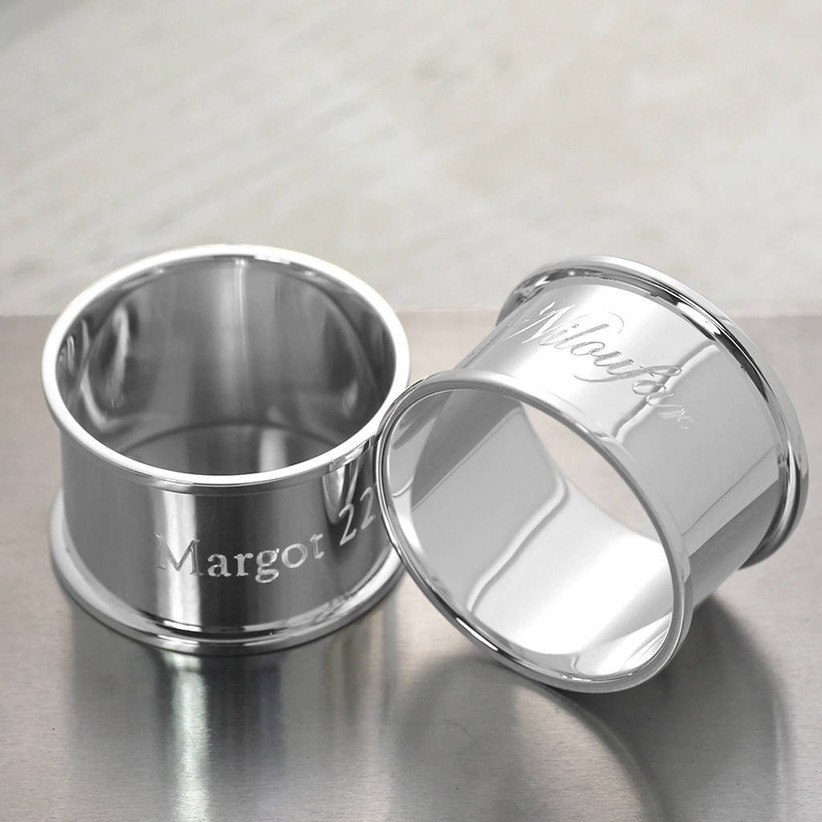 These gorgeous silver engraved napkins are a real keepsake. Your partner will love them, especially when you have fancy dinner parties for two.
Cake and Knife Server Set – £30, Vera Wang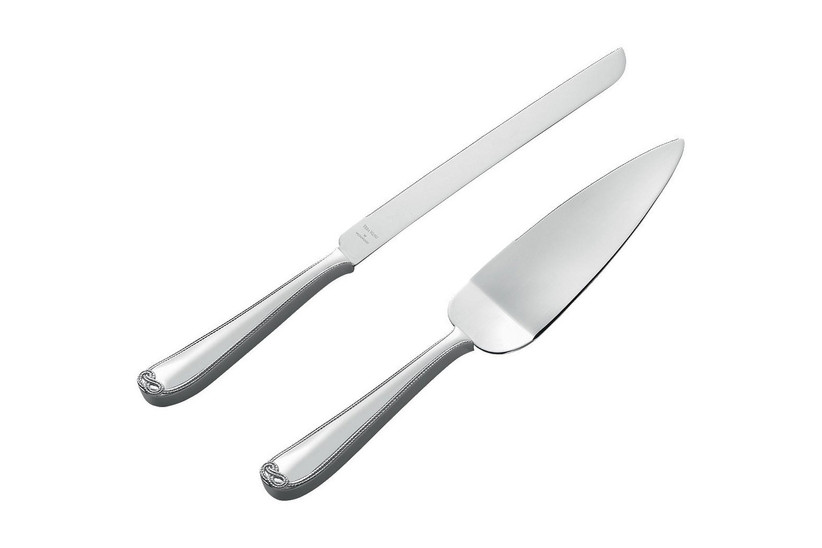 If you plan on celebrating your 25th wedding anniversary with cake then this silver cake knife and server set from Vera Wang will make a gorgeous gift.
Are you looking for more ideas? Start browsing the best personalised wedding anniversary gifts and our favourite anniversary gifts for parents.