13 of the Coolest Friends-Themed Wedding Ideas
Obsessed with Friends and ecstatic about the reunion? Us too! We've rounded up 13 of the coolest Friends-themed wedding ideas to add a bit of Friends fun to your wedding! And if you don't like them, well, that's a moo point...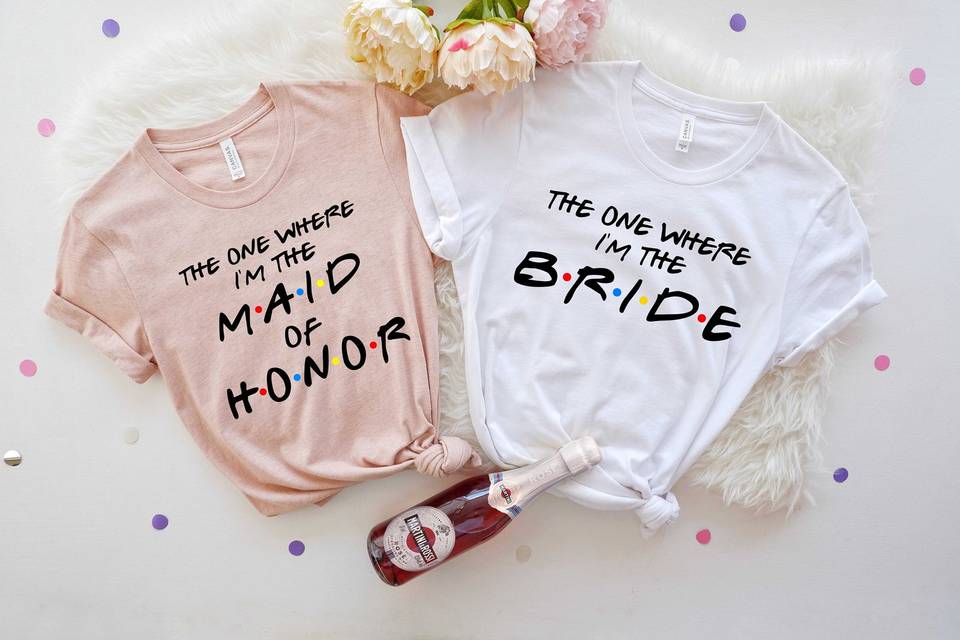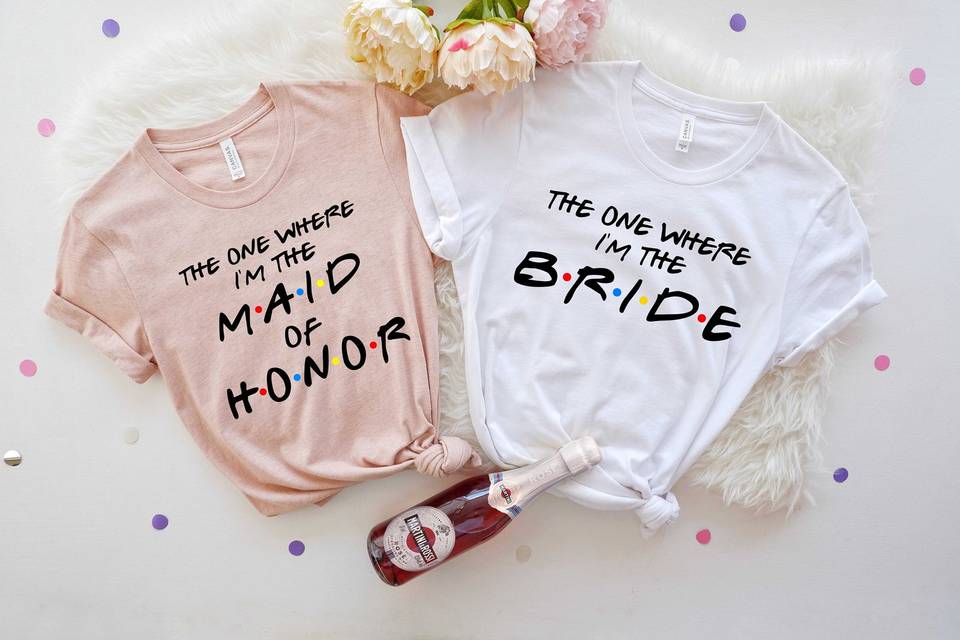 Oh. My. God. Friends is back! With Friends: The Reunion set to be available on Sky One and NowTV from Thursday 26th May, we've rounded up some of the best Friends-themed wedding ideas to inspire you, from quirky photo booth props to images from an all-out Friends-themed wedding.
You're going to be obsessed with these Friends-themed ideas and will want to work them into your engagement party, hen or stag do AND your wedding! You can thank us later...
How Can I Watch Friends: The Reunion in the UK?
The reunion special featuring the full main cast of Friends will air in the UK on Sky One at 8pm on Thursday 27th May. It will be available on streaming service NowTV from 8am that day.
How Can I Watch the Original Friends Series in the UK?
You can catch up and reminisce over the antics of Phoebe, Chandler, Joey, Monica, Ross and Rachel on Netflix in the UK, or on Comedy Central. There are 236 episodes across 10 series, so you need to start ASAP if you want to watch it all ahead of the reunion airing!
13 of Our Favourite Friends-Themed Wedding Ideas
1. Friends Wedding Stationery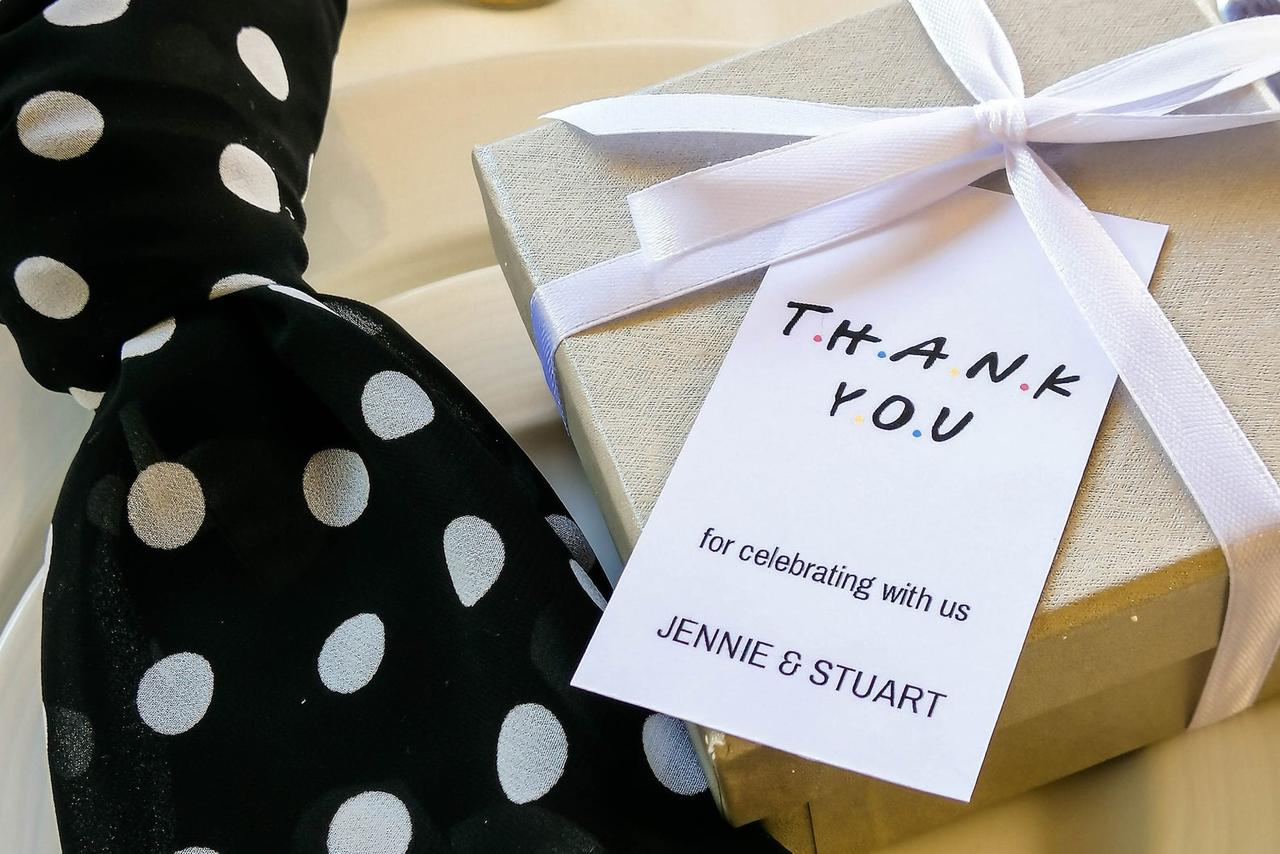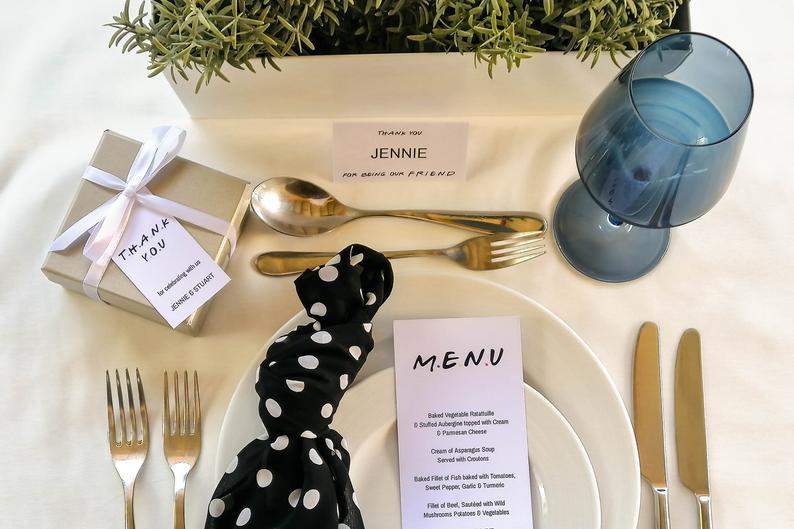 We love this cute Friends-themed wedding stationery set from PolkaDotsPixels on Etsy. It includes a menu, a thank you card to go with your favours, a place card template and your table numbers!
2. Found Her Lobster Advice Cards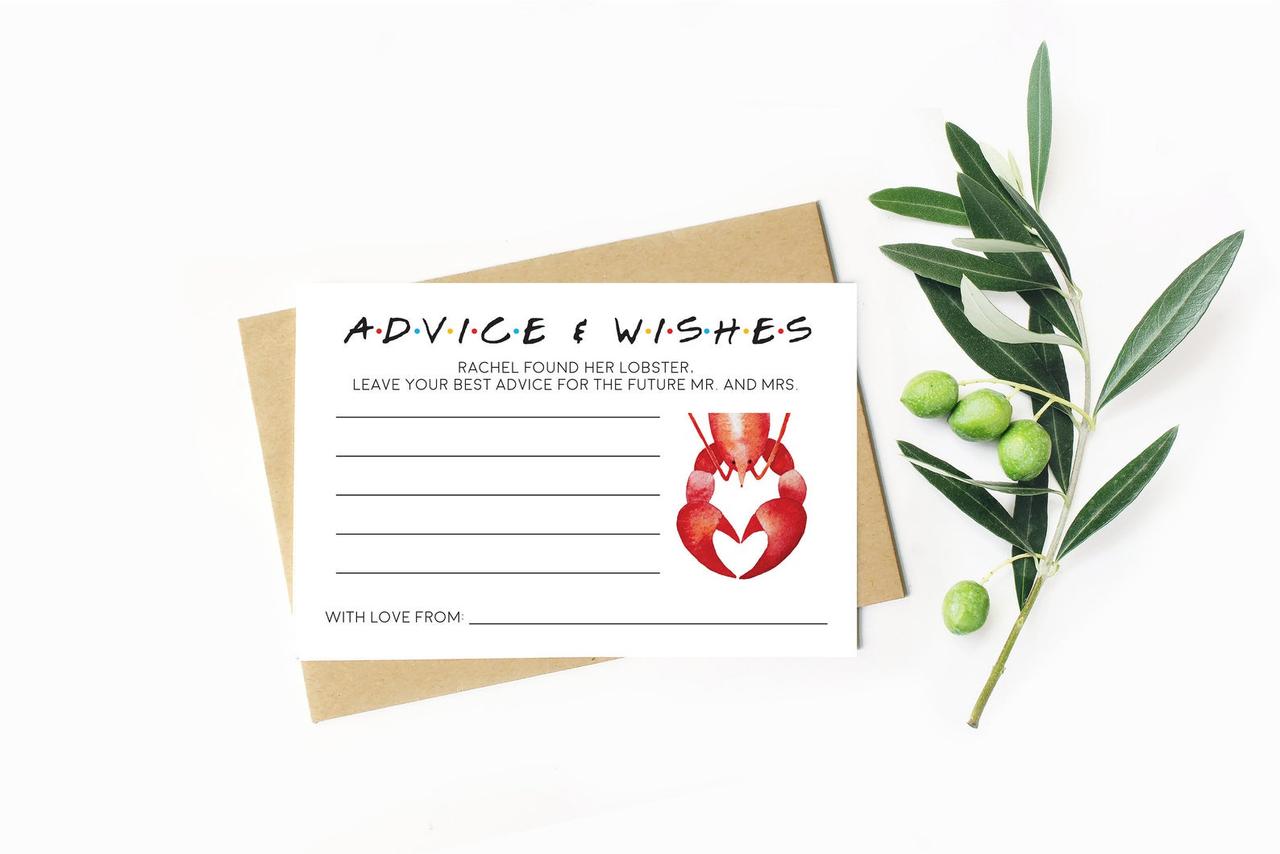 These wedding advice cards from DeGregorioDesigns on Etsy are super cute and the perfect subtle touch for someone who wants a low-key Friends reference at their wedding. You can lay them out next to the guest book - or in place of a guest book, if you prefer! - and enjoy reading everyone's tips after the big day.
3. The Friends & Family Table Plan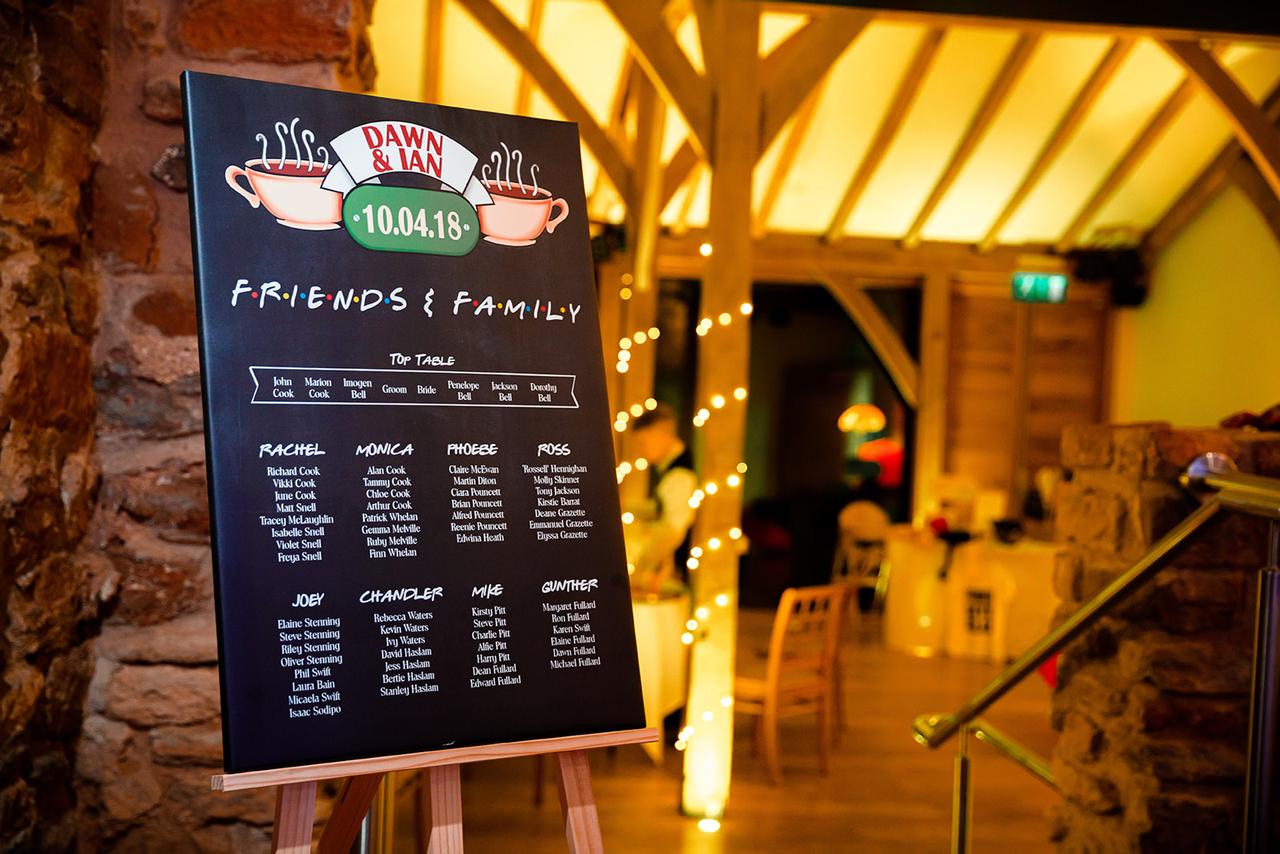 This table plan is the perfect way to highlight your wedding theme! We love the use of 'friends and family', as that's what a wedding is all about. And the Friends cast table names are a stroke of genius.
4. Friends Wine Labels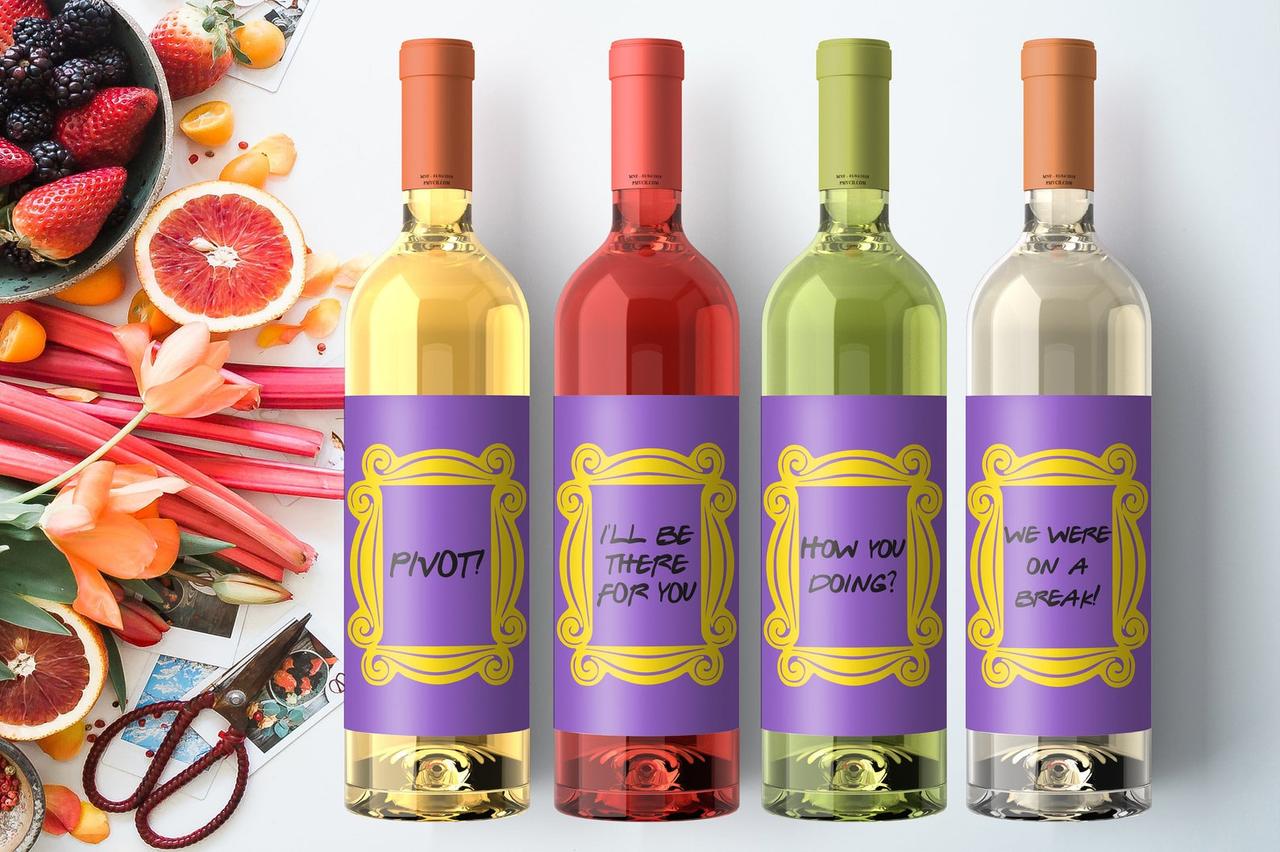 If you're putting wine on the table at your wedding and want personalised bottle labels, make sure it ties in with the Friends theme and gives your guests a giggle with these Friends wine bottle labels, from CoconutGarden on Etsy.
5. Friends Peephole Frame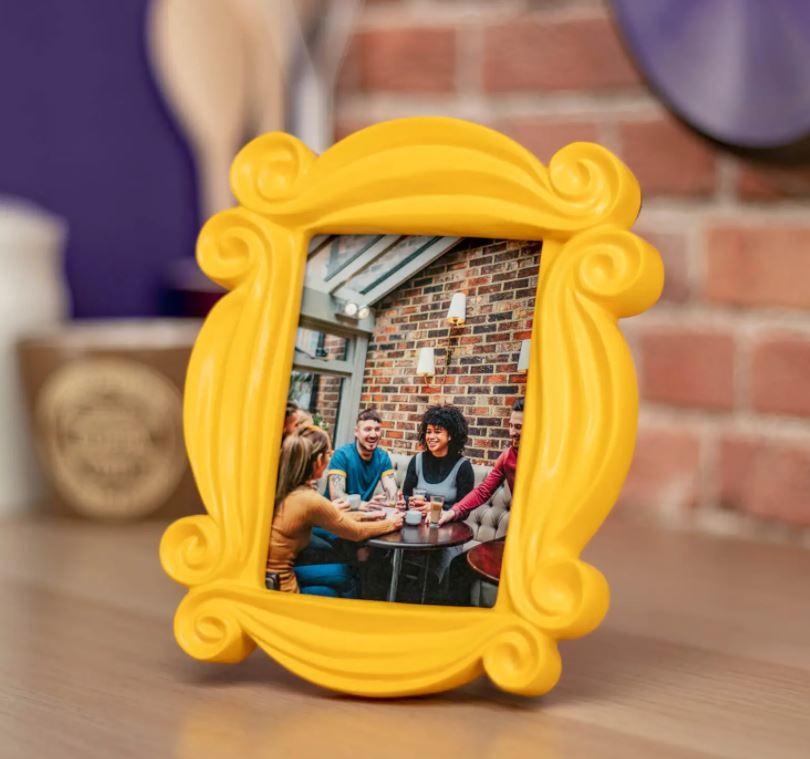 Display your table names or numbers in one of these peephole frames from I Want One of Those, inspired by the iconic frame placed on Monica's apartment door!
6. The One Where We Got Married Cake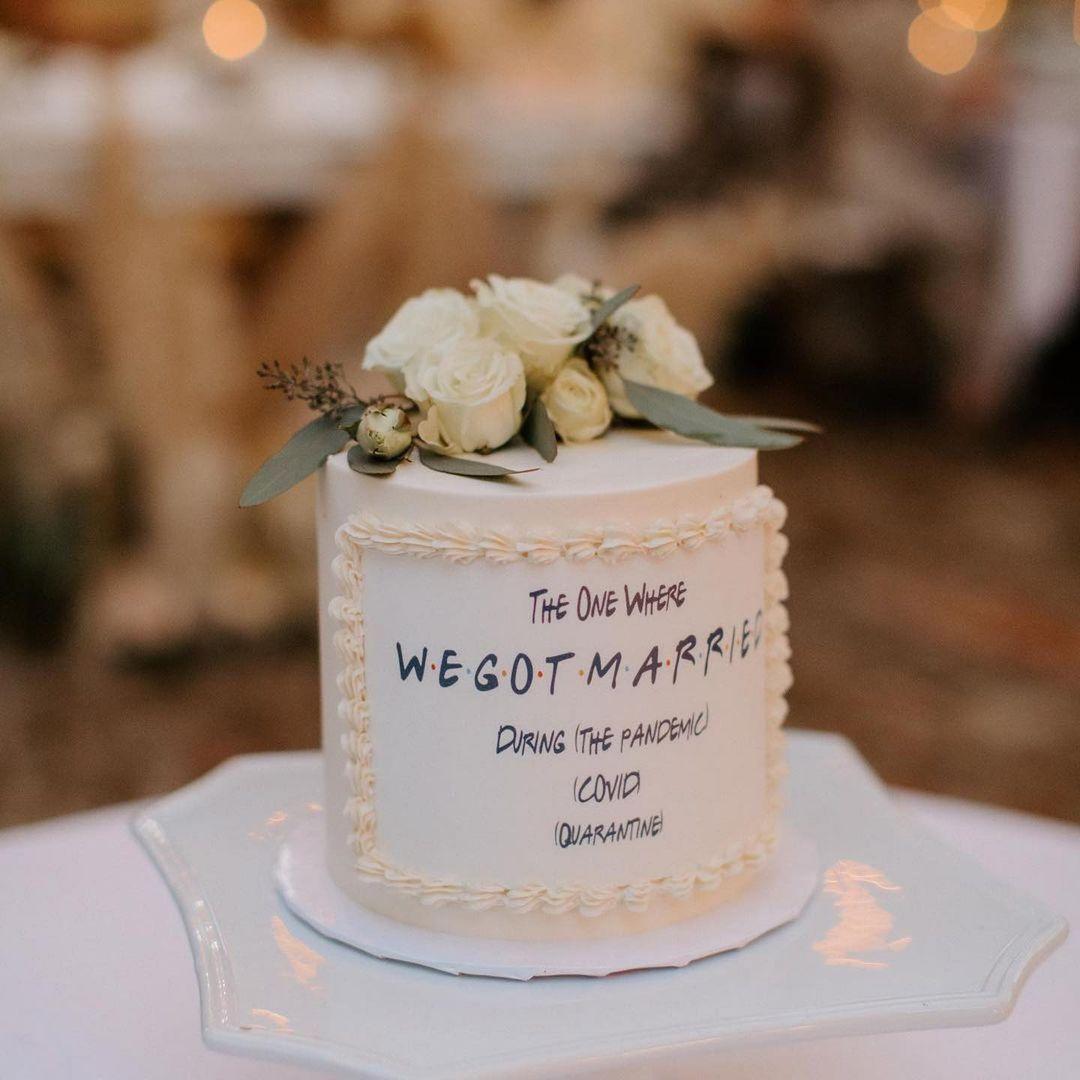 This amazing wedding cake was perfect for a small wedding - created by Frost Me Gourmet and photographed by Carmen Lopez Photography, we can see why this was such a hit with our Instagram followers!
7. Friends-Themed Cookies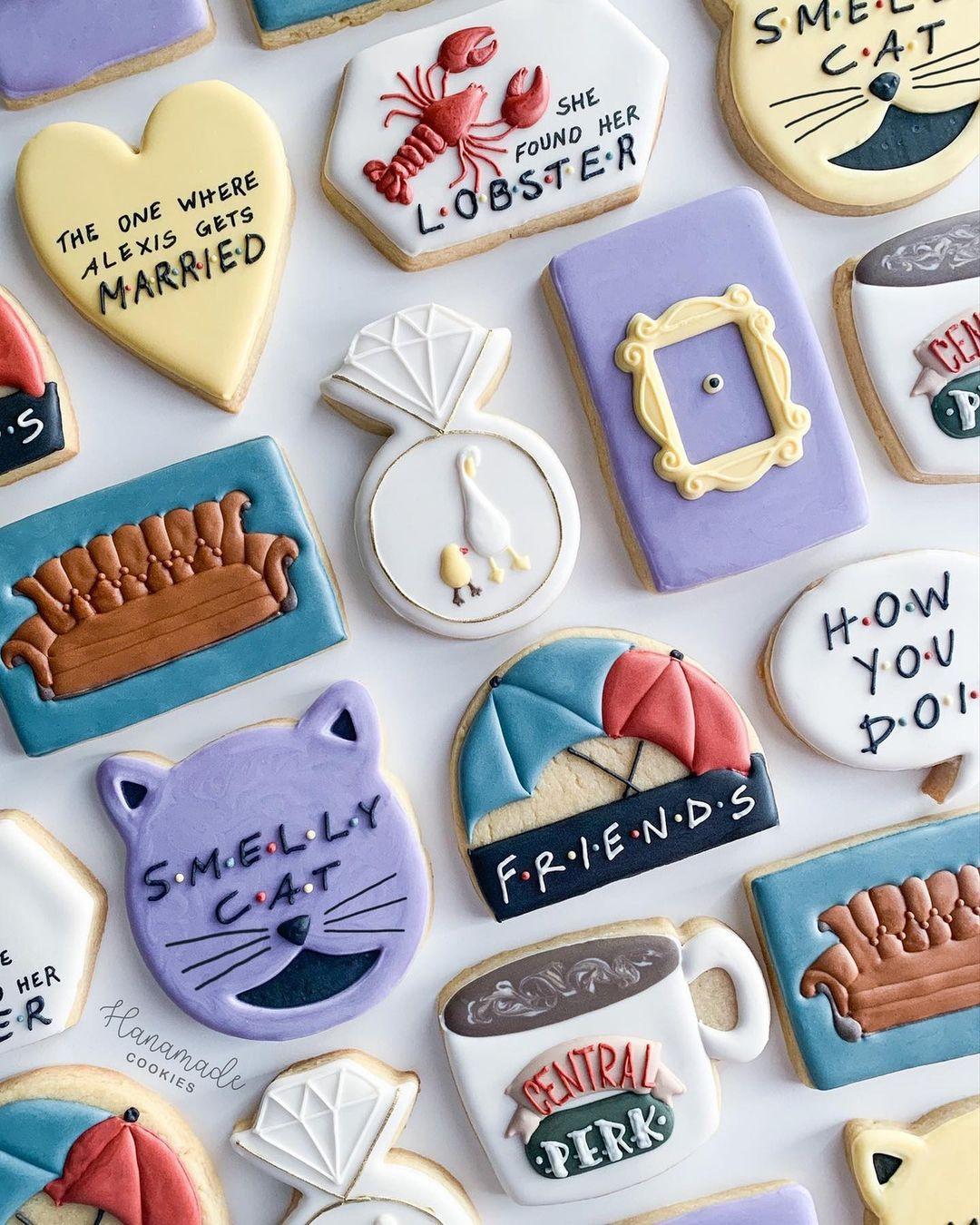 Could you actually bring yourself to eat these incredible cookies from Hanamade Cookies? We're seriously conflicted because on one hand, they are a pure work of art and would look amazing at a bridal shower, but on the other hand they also look flipping delicious.
8. Friends-Themed Banner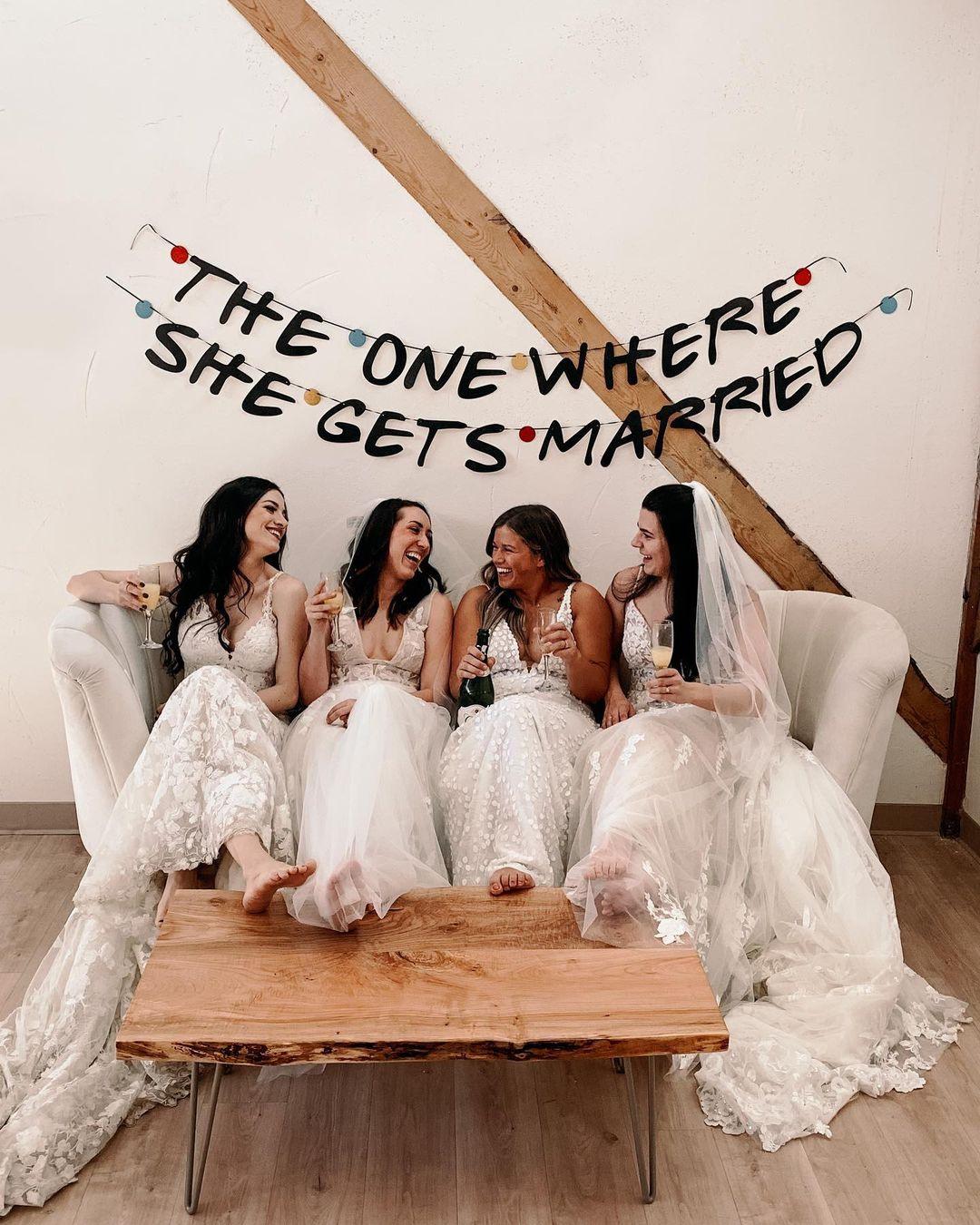 A Friends-themed banner or bunting at your wedding will result in queues of guests wanting to pose by it - and it's entirely optional (but we do encourage it) that you gather a gang of you in wedding dresses to pose underneath it, in the spirit of Rachel, Phoebe and Monica, like this bride-to-be did.
9. Lobster Cufflinks

If you want a super discrete nod to your love of Friends at your wedding, what about some subtle lobster themed details? We love that this groom opted for lobster cufflinks at his wedding, captured by Sky Photography.
10. Friends Photo Booth Props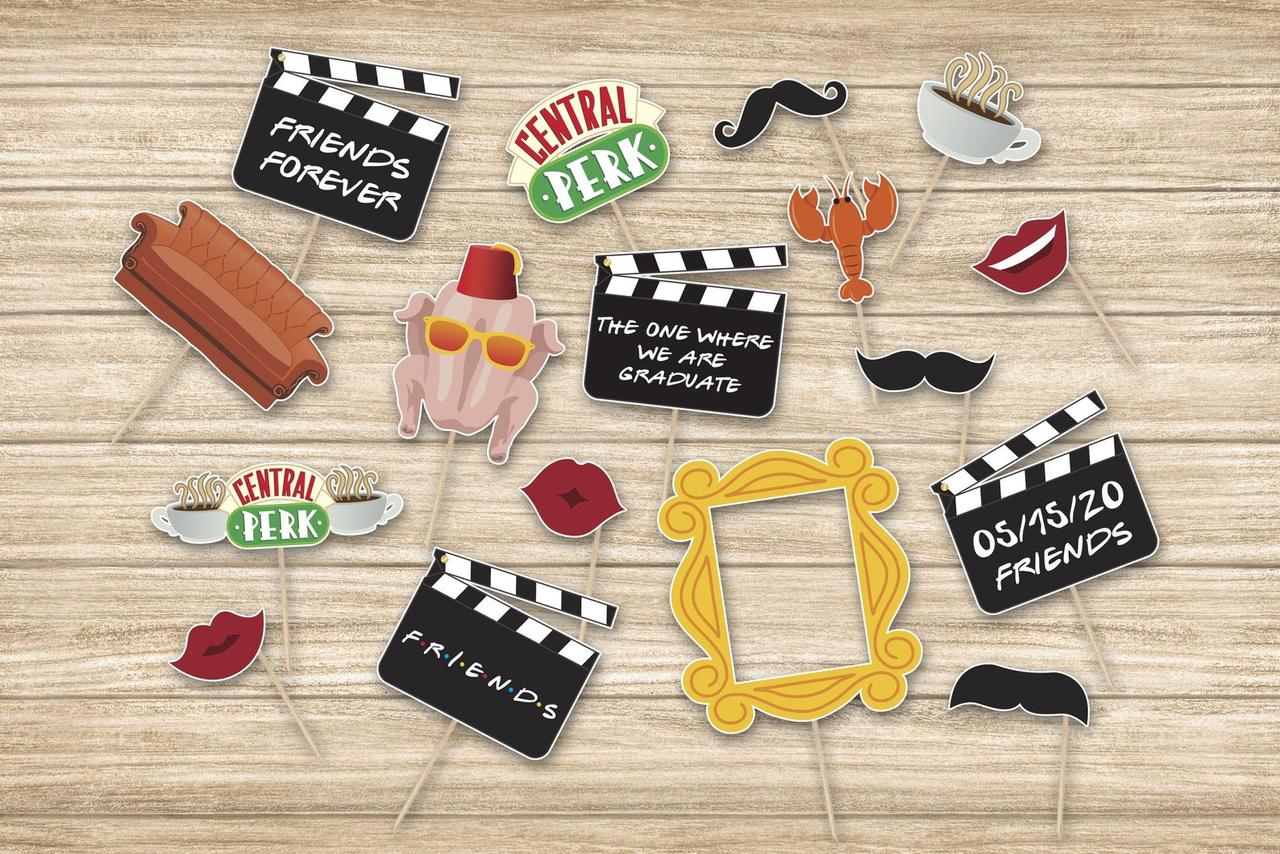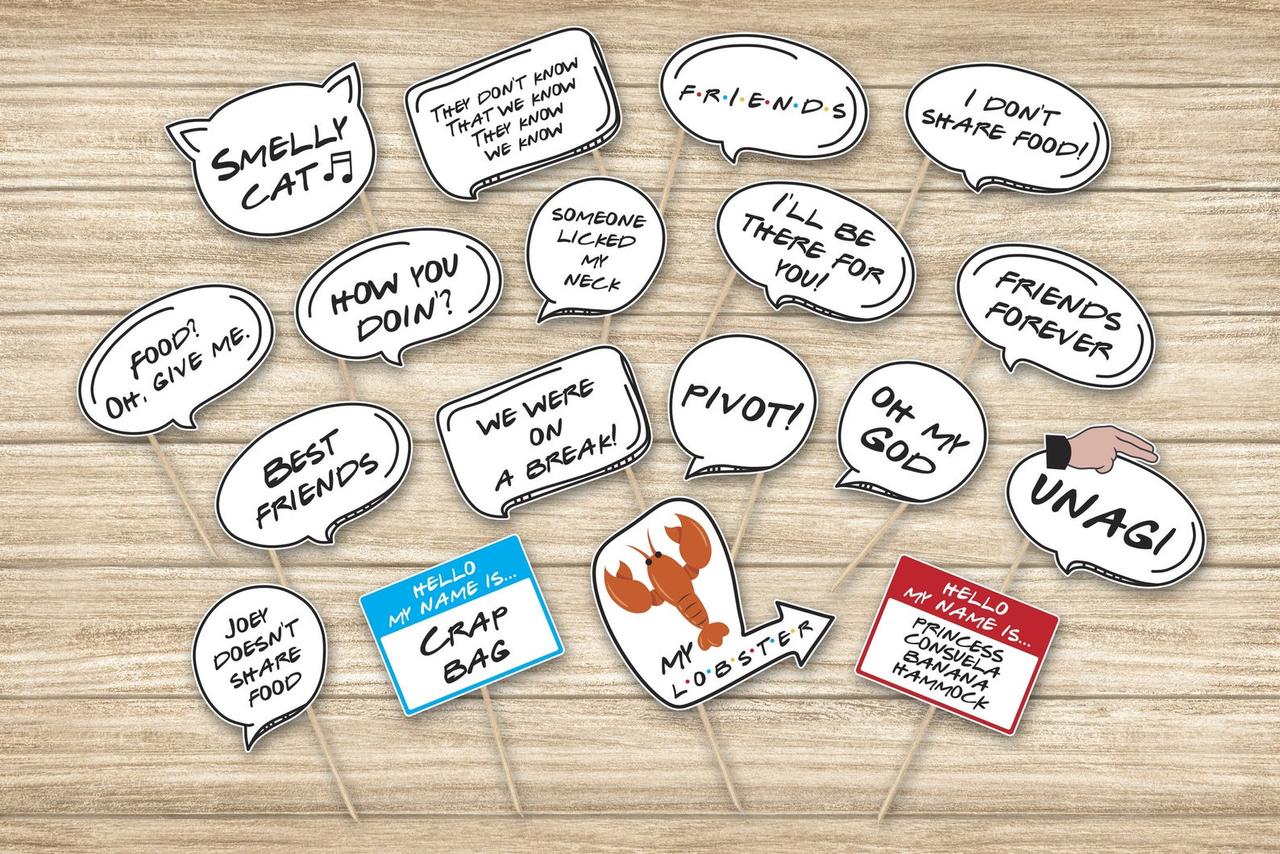 Planning on having a photo booth at your wedding? Give your guests a giggle and make sure it's on brand with your Friends wedding theme with these amazing photo booth props from ArtOfHeartShop on Etsy.
11. Friends-Themed Wedding Favours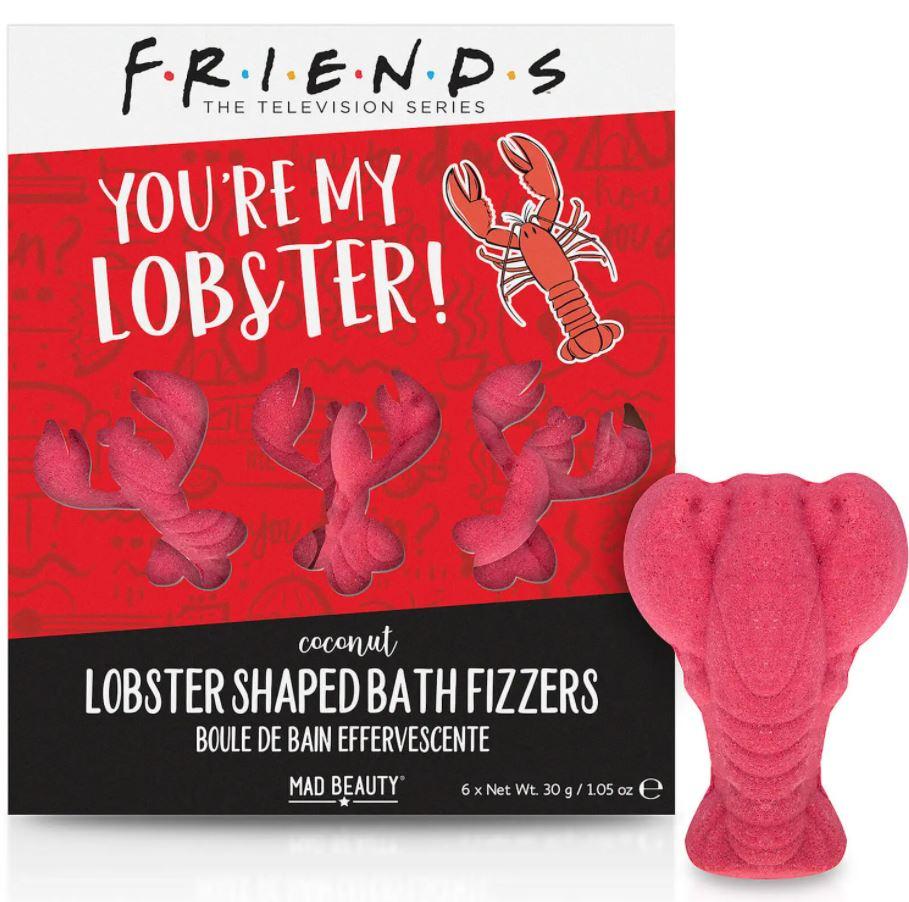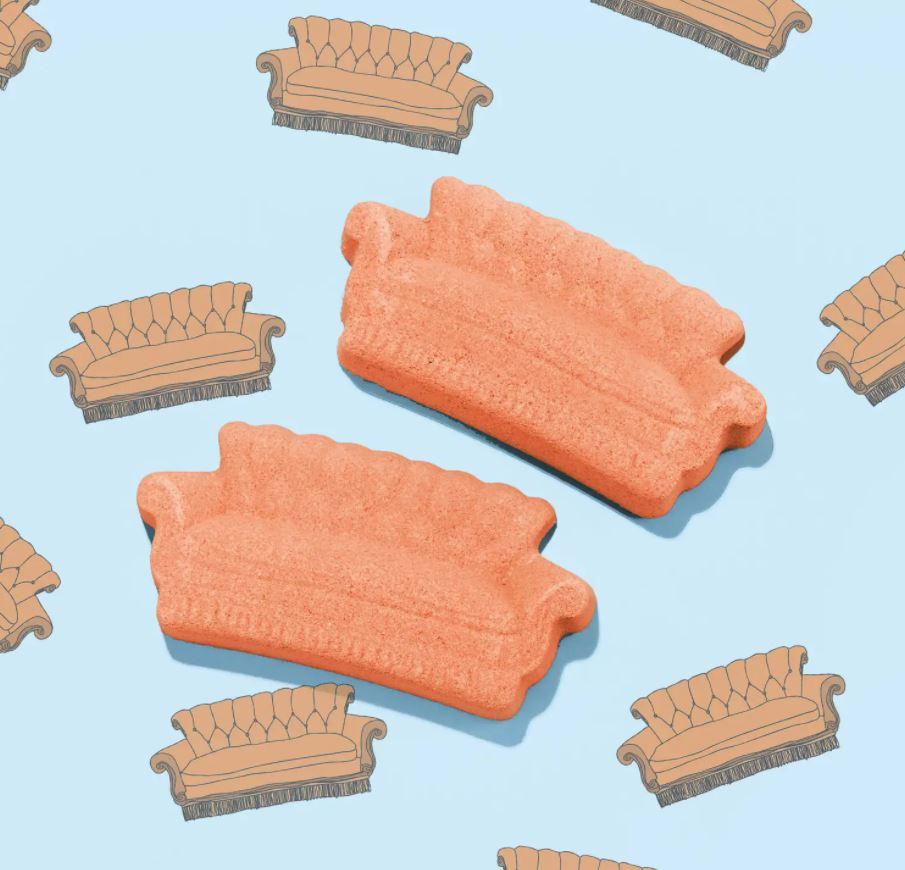 Share the Friends love with your guests with these Friends-themed bath fizzers from I Want One of Those. They come in multipacks but you can easily separate them out so everyone gets one each as an affordable wedding favour idea that is on-theme! You can choose between lobsters and the iconic sofa.
12. Friends Hen Party T-Shirts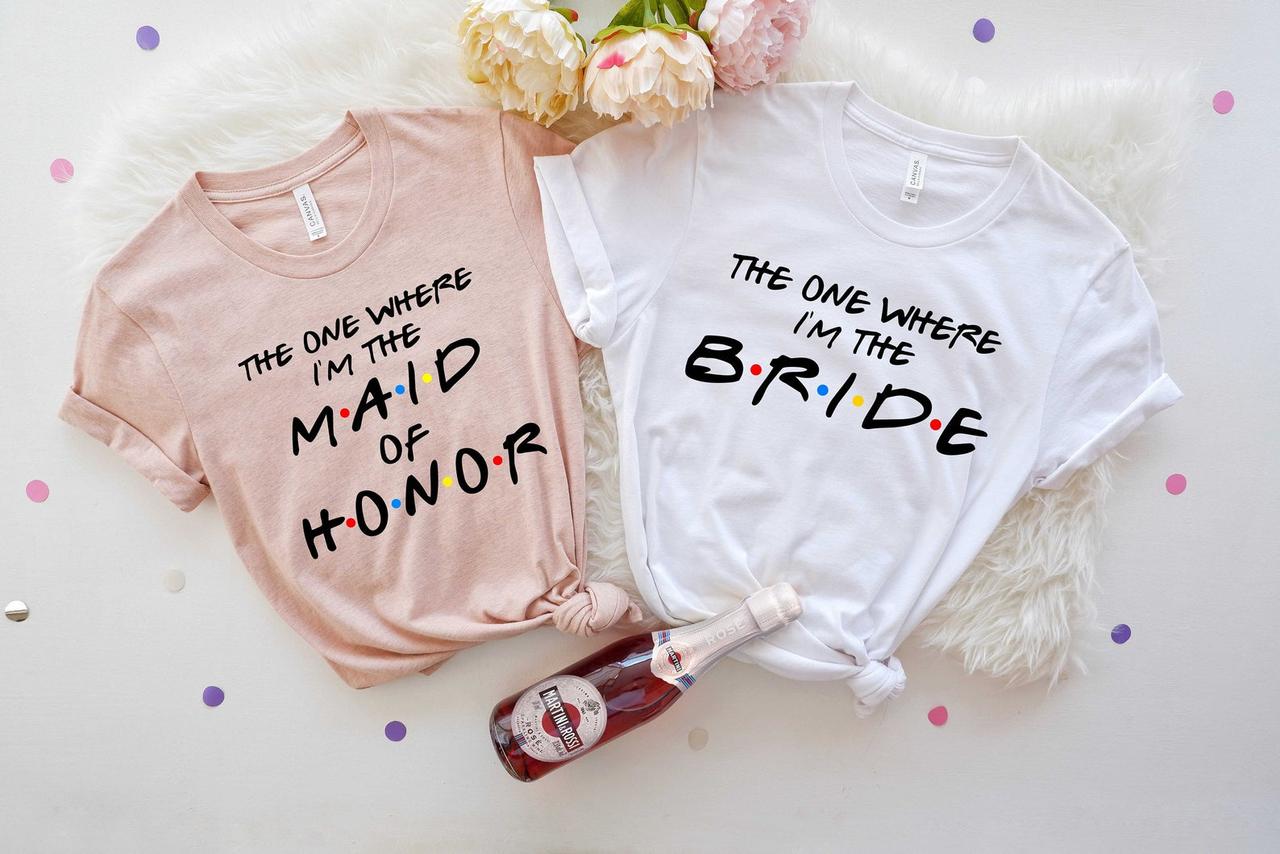 Could these Friends-themed hen party T-shirts BE any cooler? Available from LuckyAvocado on Etsy, you can customise them to suit your hen do style.
13. The Iconic Friends Sofa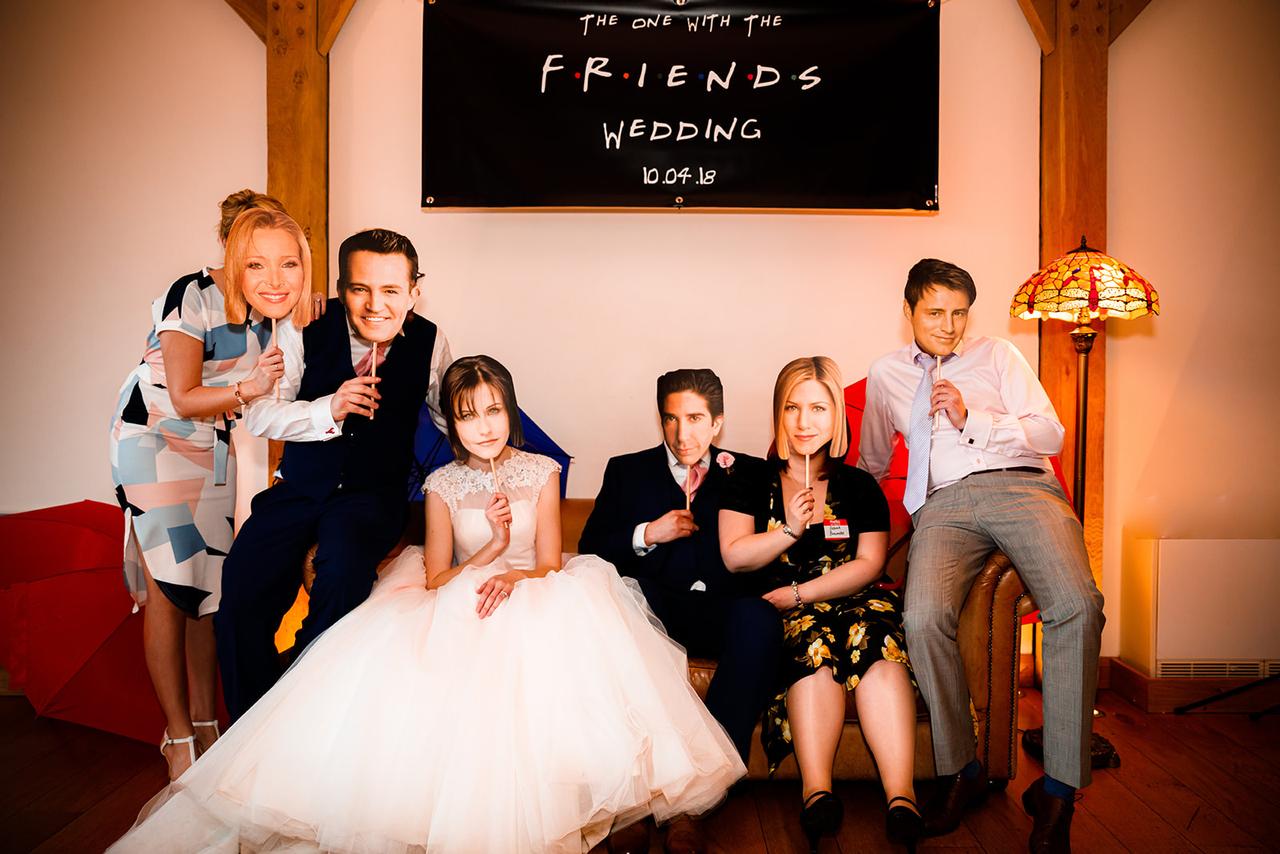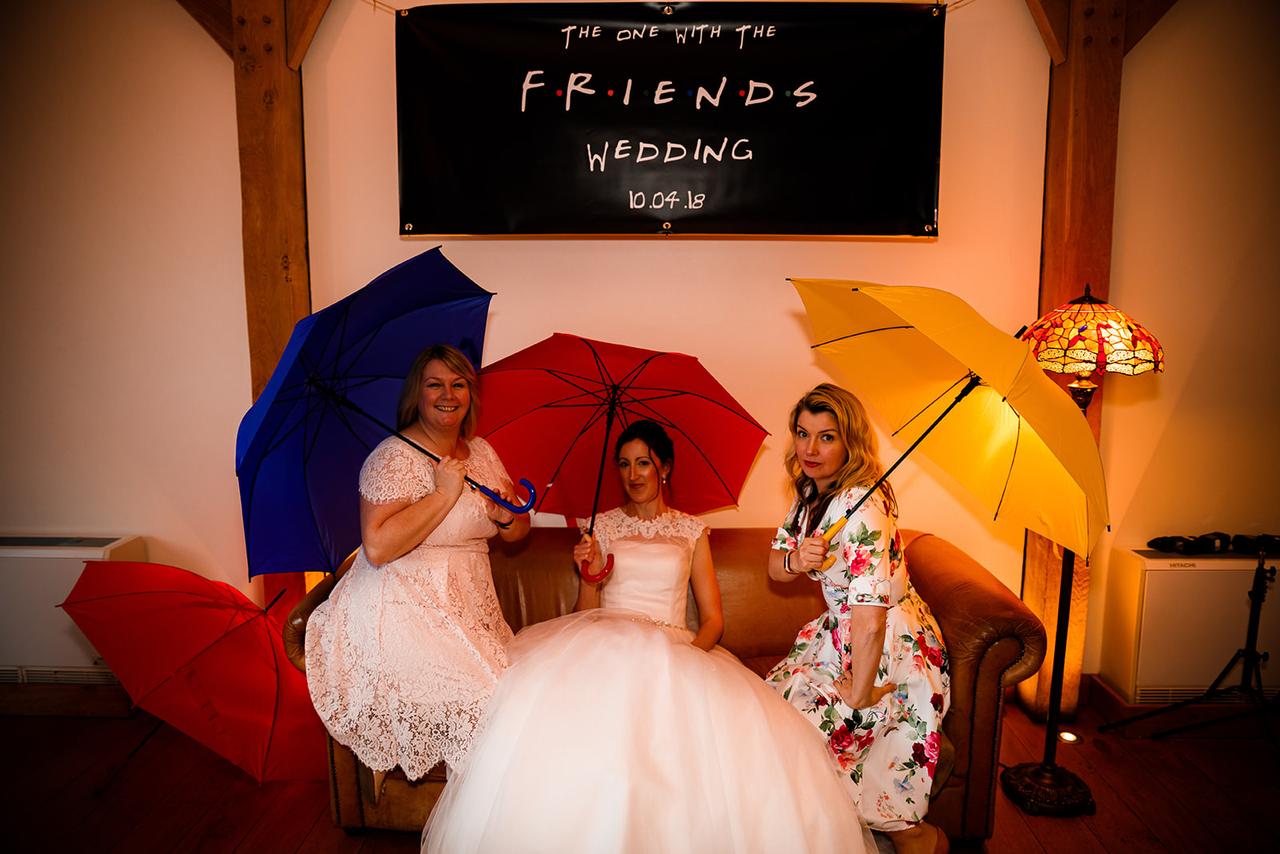 It might seem like a bit much, but why not go all out if you want a Friends vibe at your wedding? Be inspired by Dawn and Ian, who sourced a replica Friends sofa for their wedding, and turned it into a photo booth complete with umbrellas, Marcel the monkey and a turkey hat as props. Truly iconic.
Want to further feed your Friends obsession? Check out the key lessons Friends taught us about love and marriage.