21 Beautiful Book Themed Wedding Ideas for Bookworms
If you love a good book, you're going to fall head over heels with these beautiful book themed wedding ideas for your happily ever after
We have included third party products to help you navigate and enjoy life's biggest moments. Purchases made through links on this page may earn us a commission.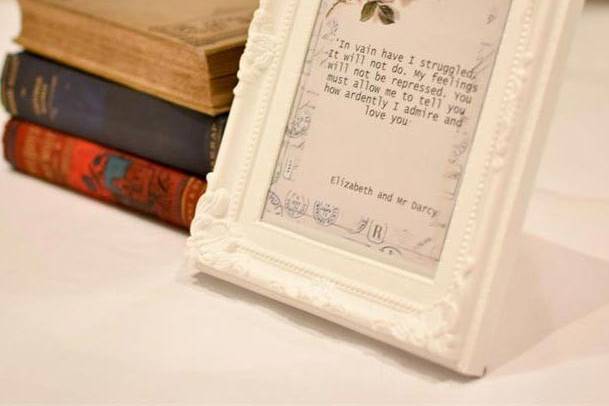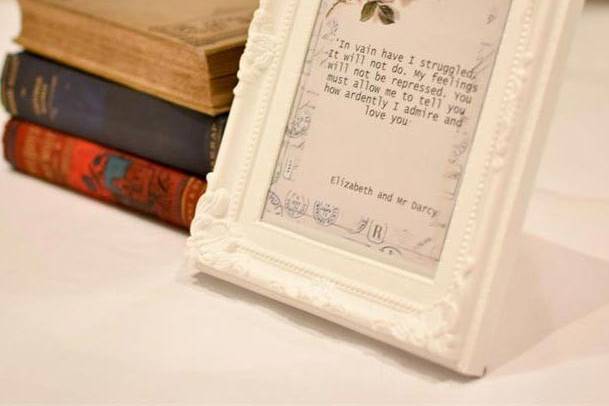 Do you and your partner love nothing more than relaxing with a good book and trading notes after? If you're both bookworms, why not have a book-themed wedding to include your passion at your wedding? Obviously you need the perfect library wedding venue to set the scene…
Get Married in a Library
A library wedding venue is the perfect choice for a book-loving couple – you can be surrounded by all the great love stories as you say your vows, what could be more romantic?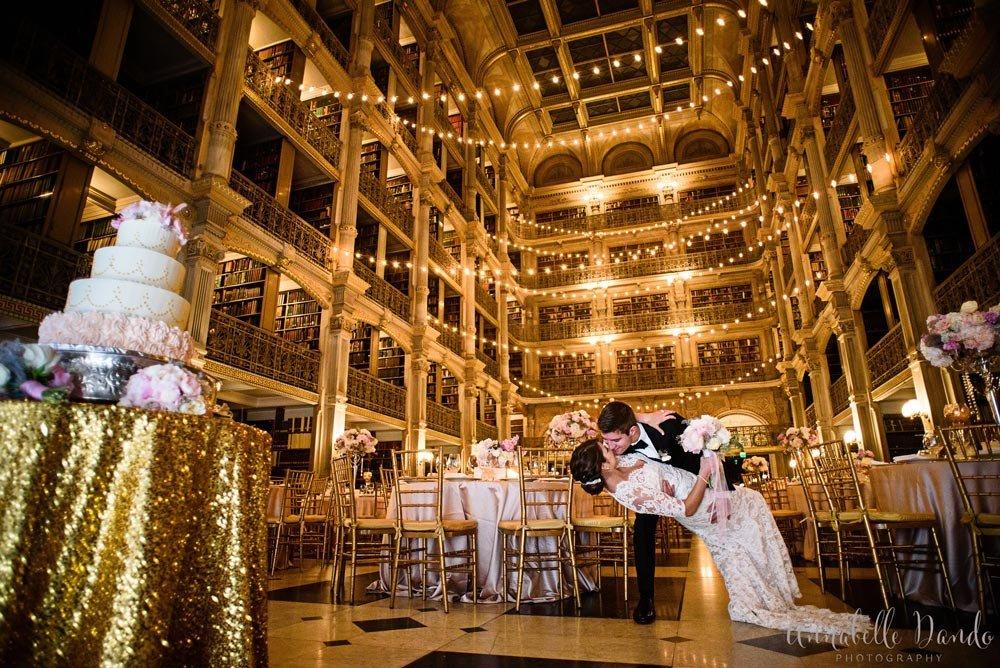 Image credit: George Peabody Library, Annabelle Dando Photography
Book Arch
Say your wedding vows under an archway made from books, or use it as an unusual photo booth frame. We love this beautiful archway of books, which featured at Nancy and Ben's real wedding.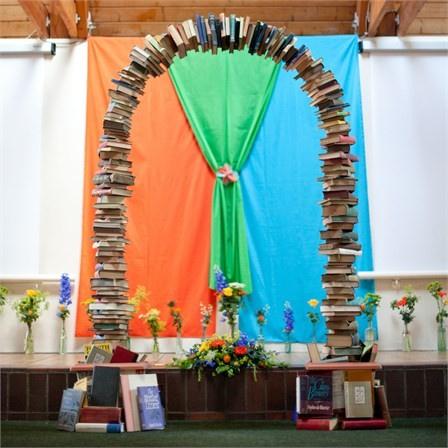 Image credit: Sarah Aires Photography
Library Card Save the Dates
Make sure your guests aren't late to your big day by sending out save the date cards inspired by the kind of library cards you find in books.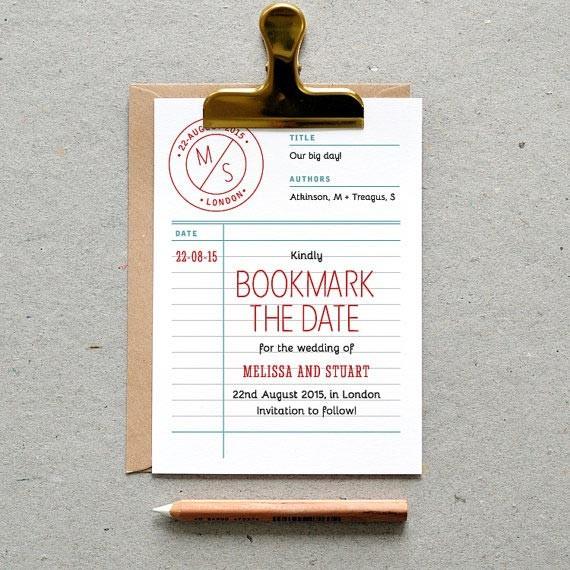 Image credit: Penny Black Post
If you love that idea, we have even more unusual save the date ideas for you.
Book Wedding Invitations
Follow up your save the dates with suitably themed book wedding invitations – you can continue with the library theme or go for invitations inspired by the cover of your favourite love story, personalised to suit your both.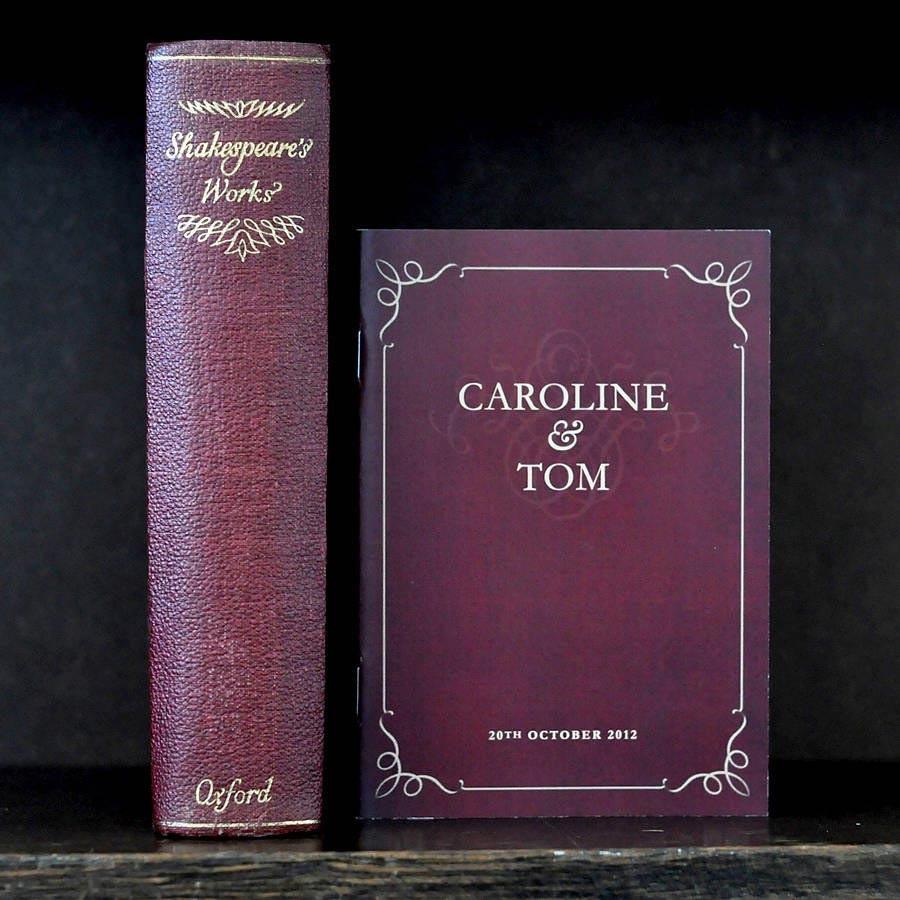 Image credit: E.Y.I Love
Don't miss even more beautiful, romantic ways to personalise your wedding.
Fairytale Style Guest Book
You're about to have your happily ever after, so pick a wedding guest book that looks like it was made to house a great story – your guests can fill the pages with heartfelt messages or you could ask them all to write their favourite story involving you both in there – it'll make for moving reading after the big day.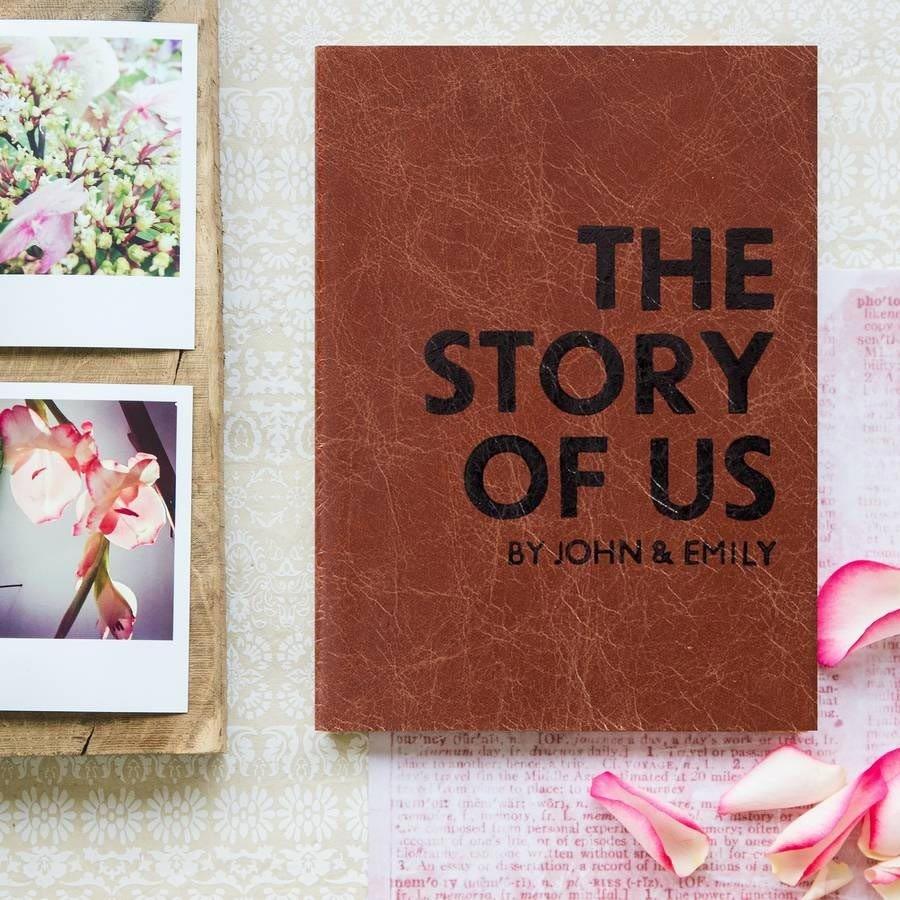 Image credit: Hope House Press
Literature Quotes
If you're ever stuck for wedding inspiration, there are so many wonderfully romantic quotes from literature out there to inspire you. Pick a few of your favourites and use them throughout your wedding – on your stationery, on wedding signs or even in your wedding vows, if you're writing your own.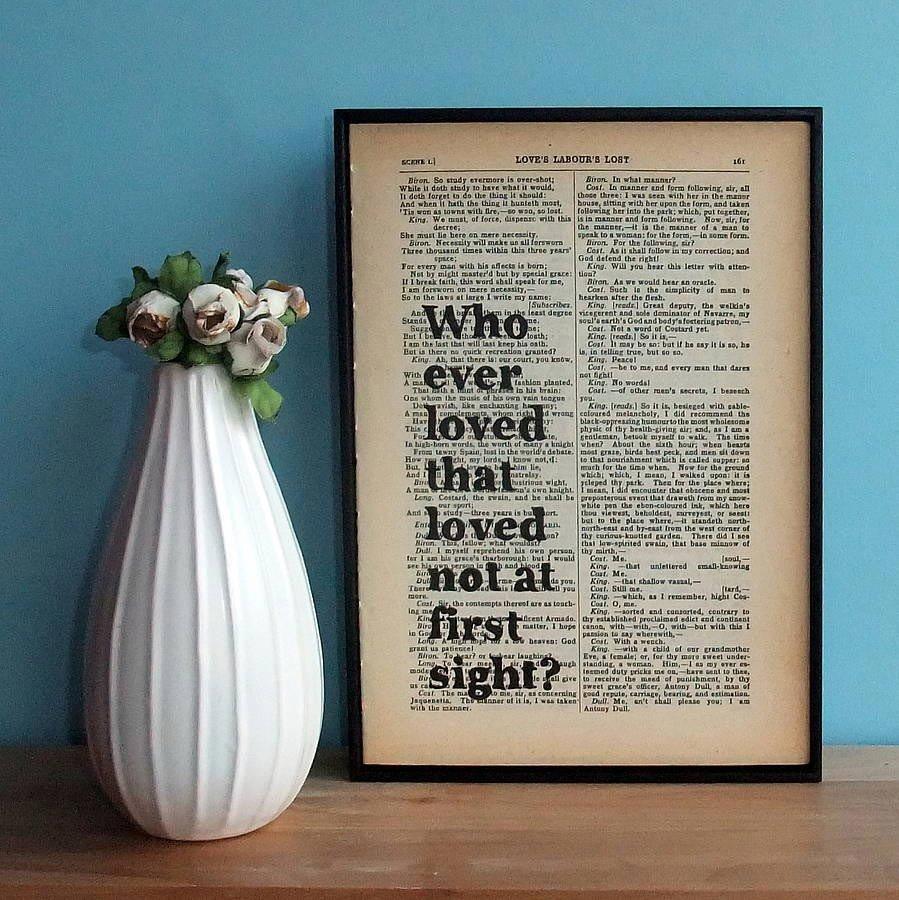 Image credit: Bookishly
Book Centrepieces
Use stacks of vintage books to dress up your wedding reception tables – it's an easy way to create DIY wedding centrepieces and will look really effective. We love this set up at Central Library.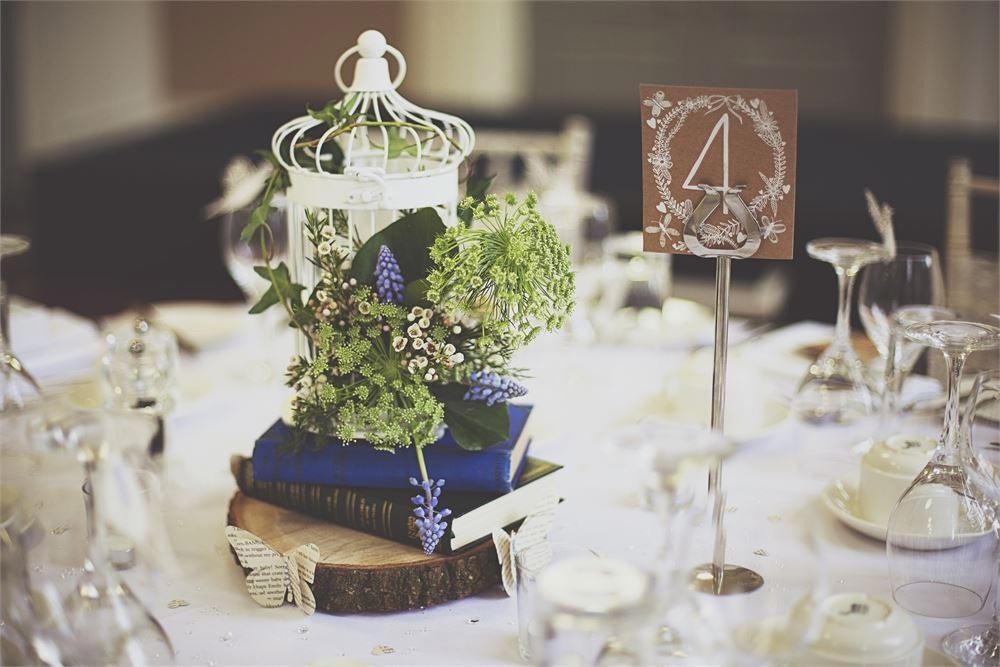 Literary Table Names
Incorporate your love of literature into your wedding table names – you can name them after your favourite authors, favourite love stories or even after quotes you adore from special books.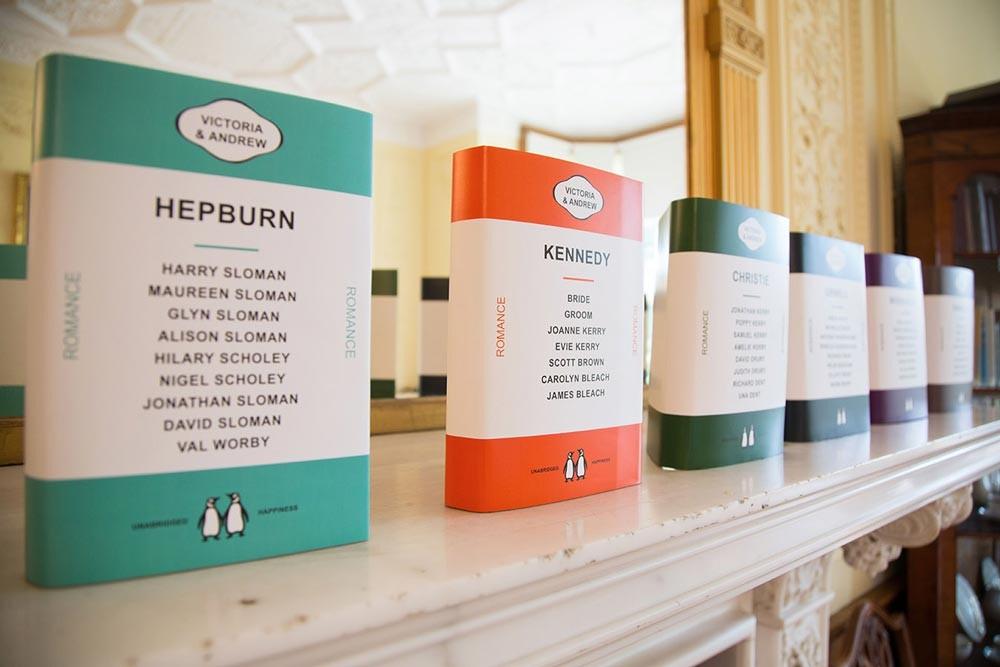 Image credit: Feel Good Invites
Paper Flowers
Carry your favourite book with you on your wedding day in the form of an alternative bouquet made from its pages – what could be more romantic than carrying the love story you adore the most down the aisle as you embark on your own love story? This real wedding bride had her bouquet made from pages taken from Harry Potter.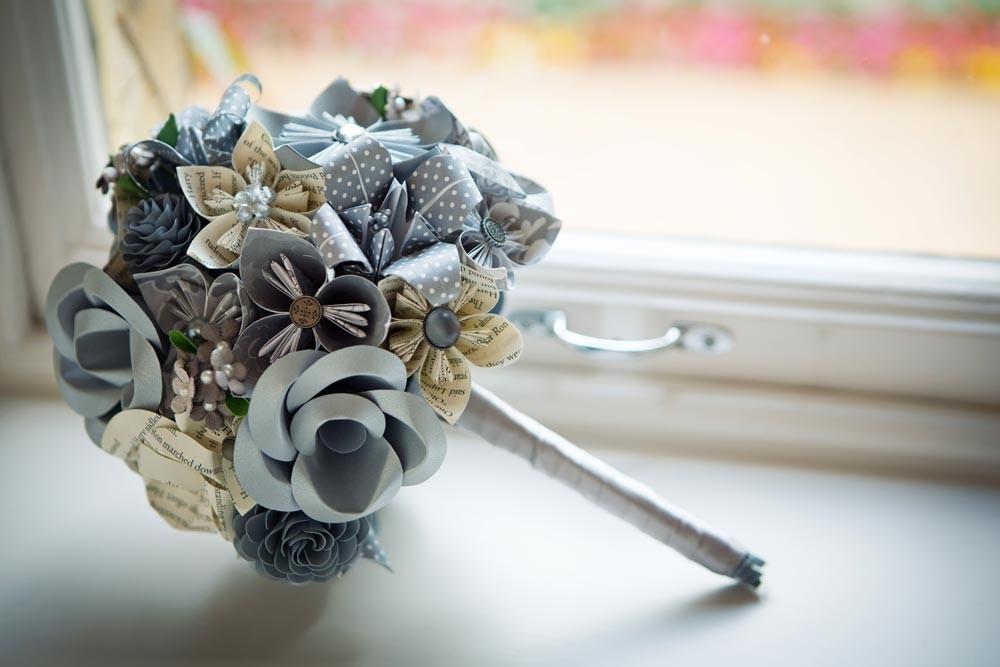 Image credit: Lush Imaging
Typewriter Guest Book
If you want an unusual wedding guest book idea, what about using a vintage typewriter so your guests can feel like great authors as they sit down to type a message to you? It'll look amazing in your home after the big day too.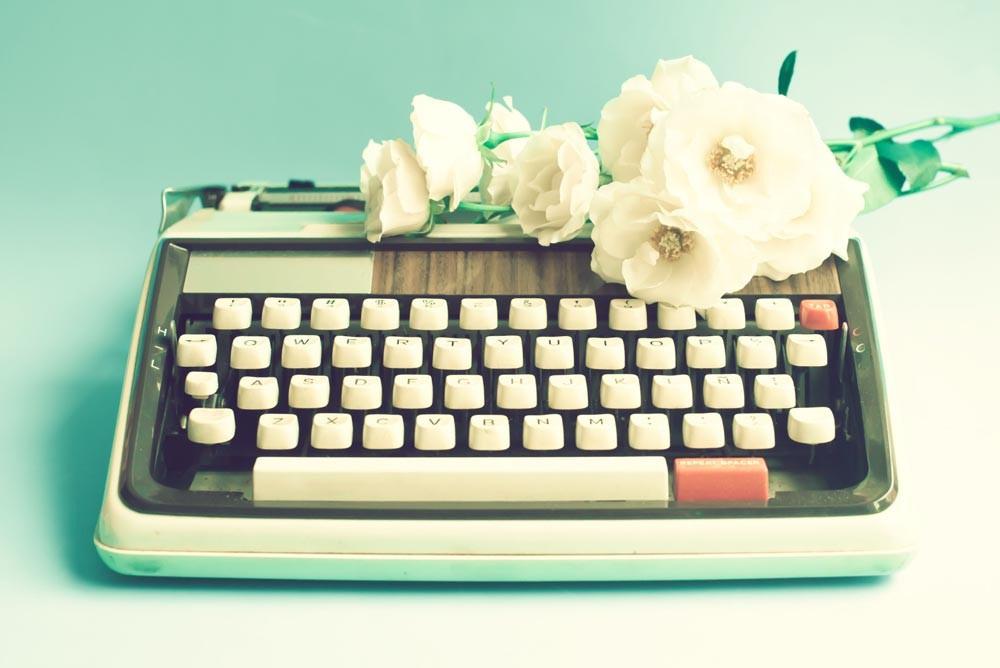 Library Card Place Cards
Show your guests where they are sitting with wedding place cards inspired by library cards – you can personalise them with your guests' names and your wedding date.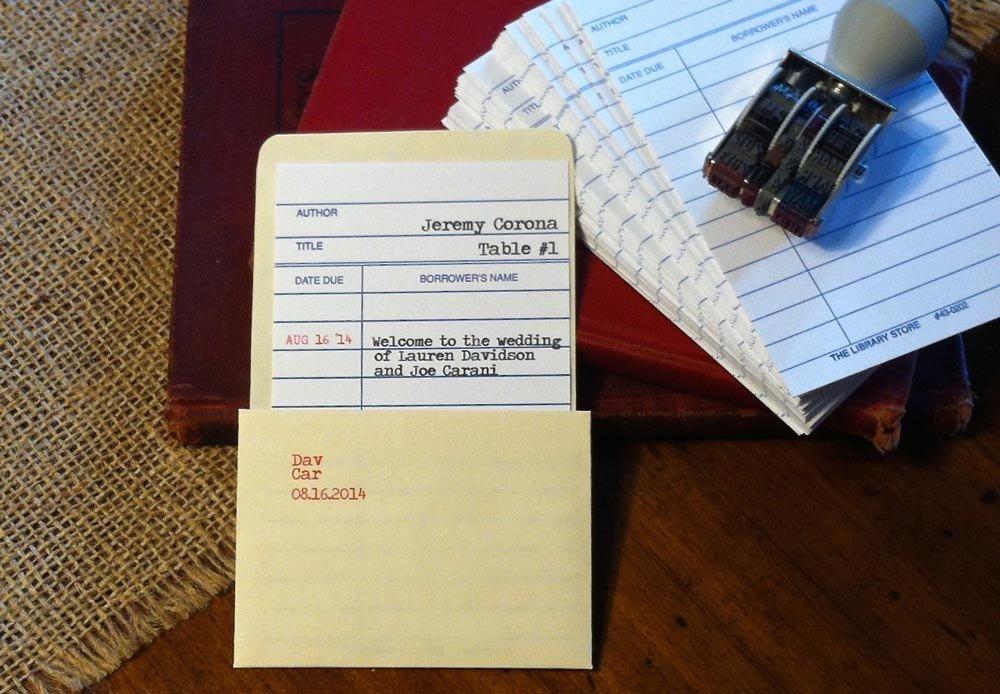 Image credit: theBirdandtheBeard
Bookmark Wedding Favours
Make sure your guests take something useful away from your wedding by giving out bookmarks as wedding favours – you could have them personalised with a meaningful quote, as well as your names and wedding date.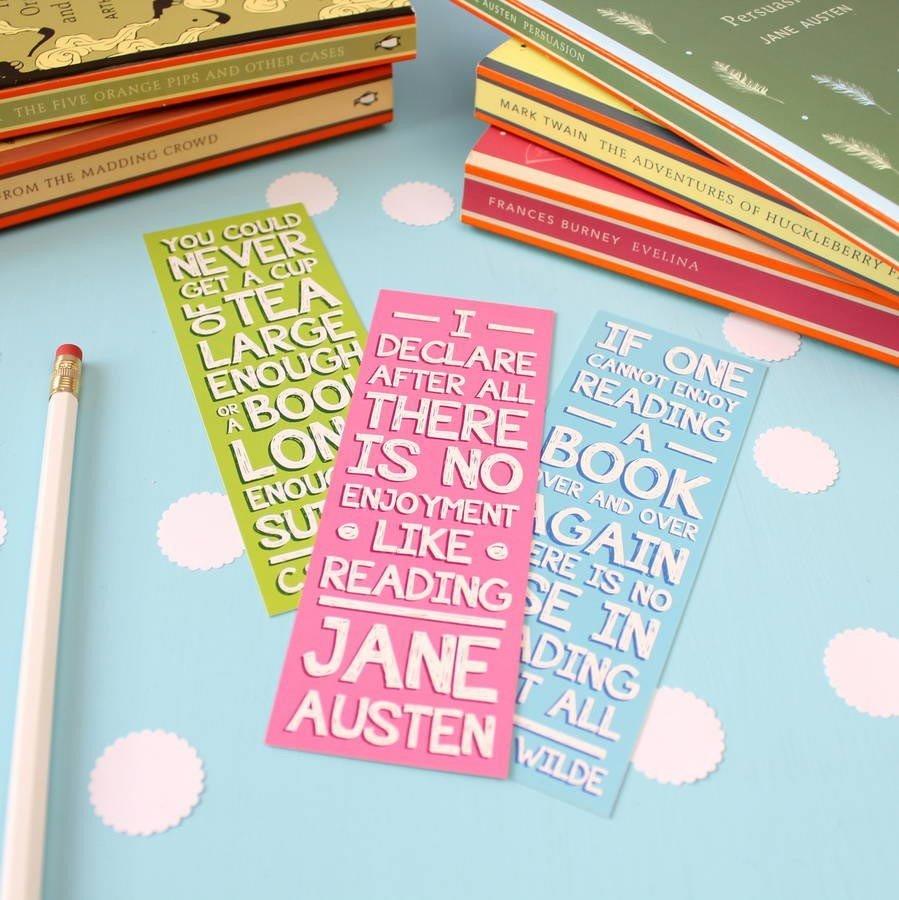 Image credit: Fable & Black
Book Art
You can buy some really gorgeous art made from books and they'll look amazing displayed around your venue to help bring your book wedding theme to life.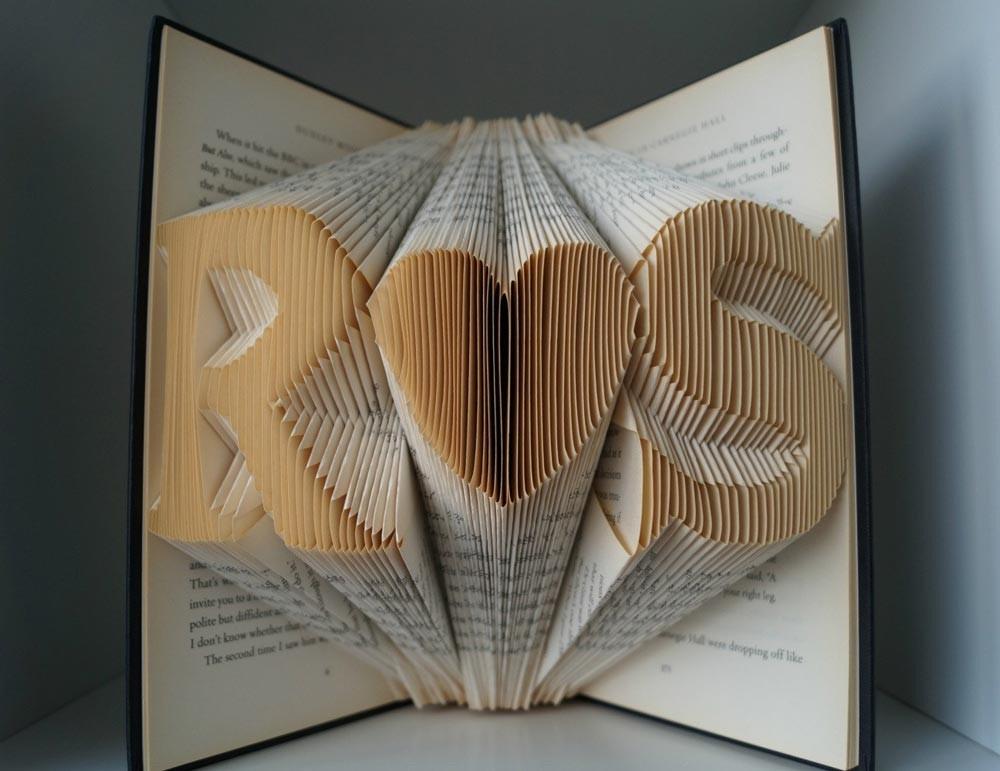 Image credit: Meiorigami
Wedding Favour Library
Why not put on your own library in place of traditional wedding favours? Set up a bookshelf or table of books you love and let all your guests take one away with them. Make sure you add a message to each one if you have time for an extra personal touch.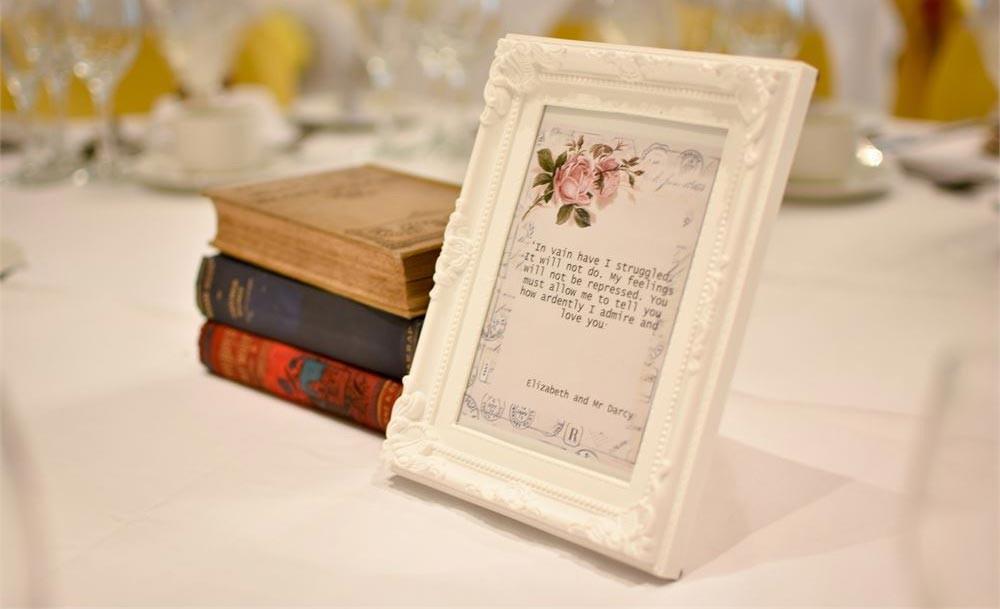 Image credit: Wedding Films 4K
Love Story Confetti
When it comes to your wedding confetti, go all out with hearts stamped from the pages of your favourite love stories. This will also look super pretty scattered over your wedding tables too.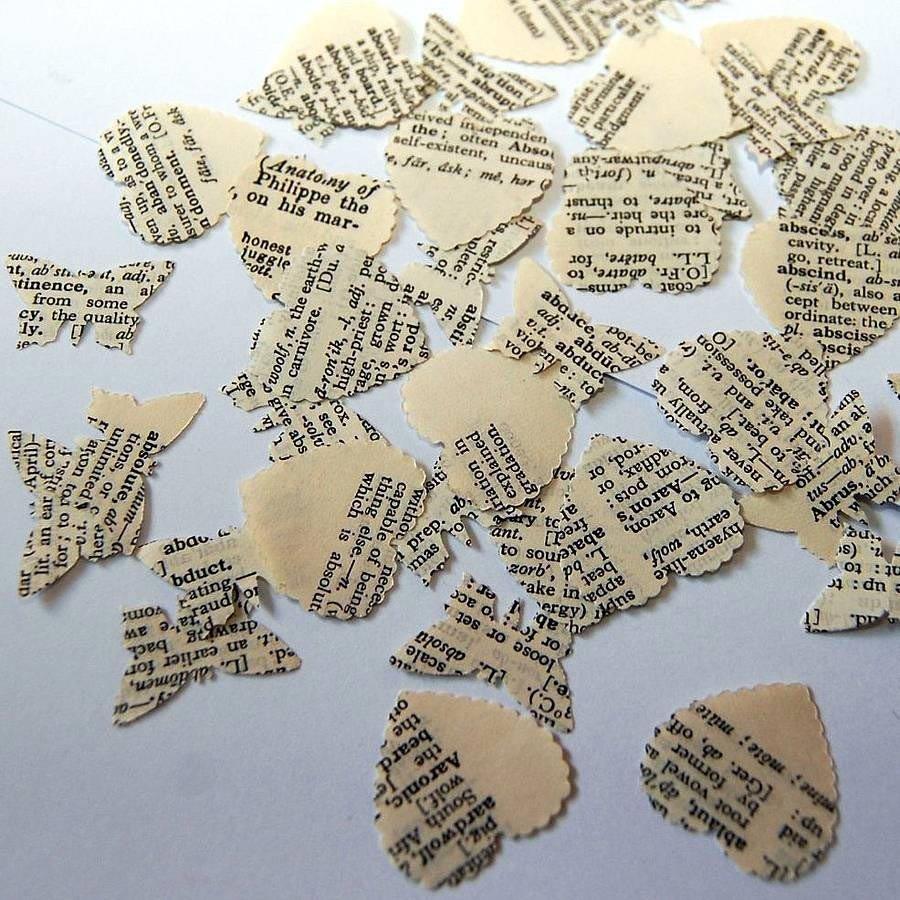 Image credit: Little Treasures
Book Themed Bunting
Make your own wedding bunting with pages from books – it's easy to do, and you can just print the pages out if you don't like the idea of dismantling books.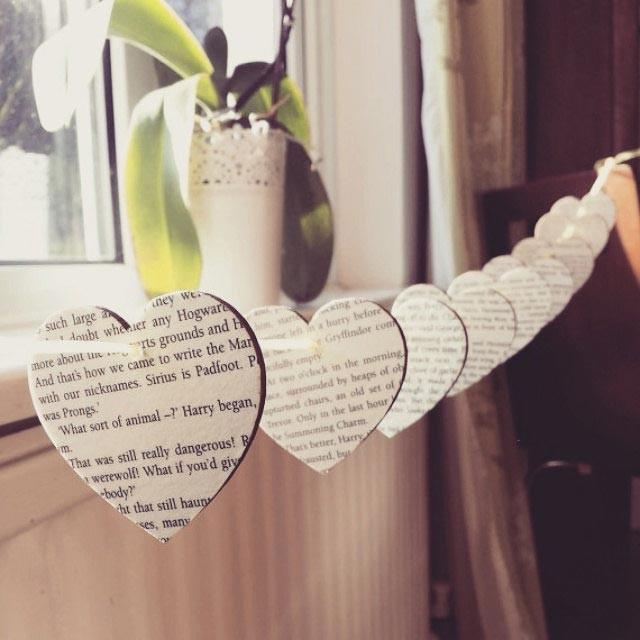 Image credit: Goliath Geek
Aisle Runner
Tell your own love story or use the words from your favourite one to decorate your aisle. An aisle runner customised with a beautiful story will look amazing in your wedding photos.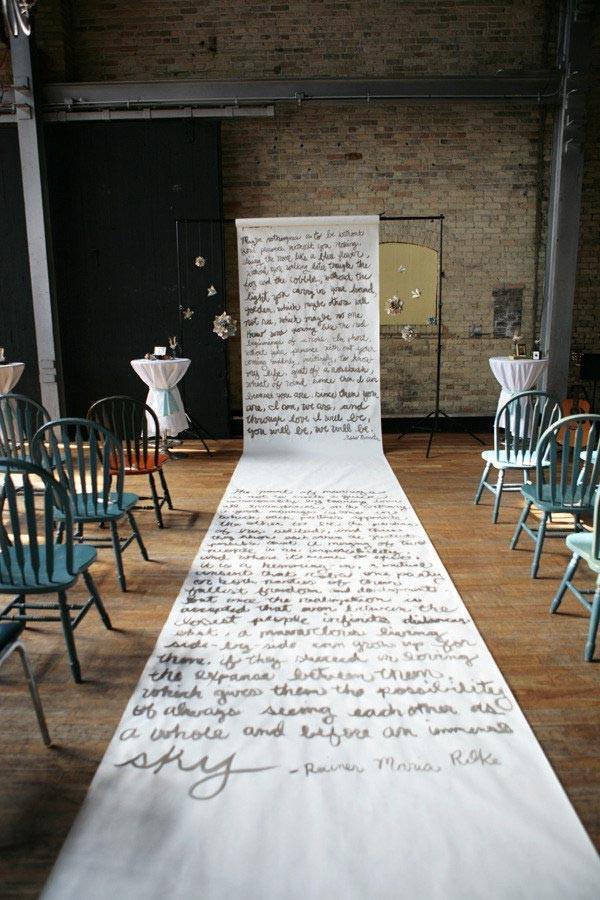 Image credit: Tammy Horton Photography
Book Ring Box
If you want something different to a ring pillow, how about a book shaped ring box to keep your wedding rings safe in? It would be super cute for the best man to present the rings in these at your ceremony.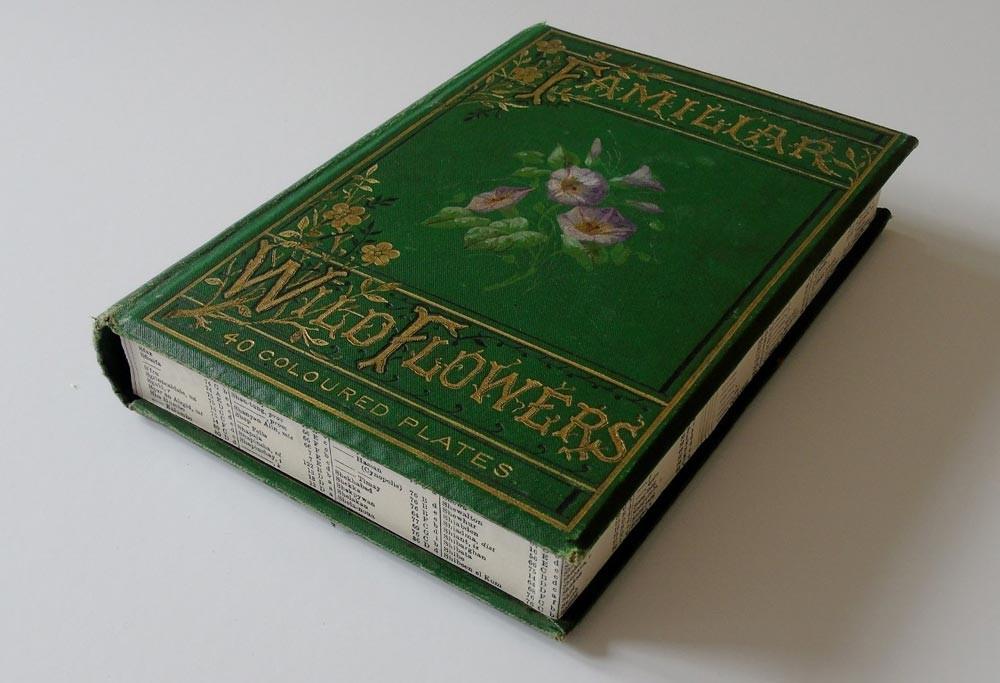 Image credit: Popinjay Creates
Wedding Readings
If you have a friend who didn't quite make it into your bridal squad, or want a special way to include someone at your wedding ceremony, why not ask them to read a passage from your favourite book or one of your favourite poems out during your wedding ceremony?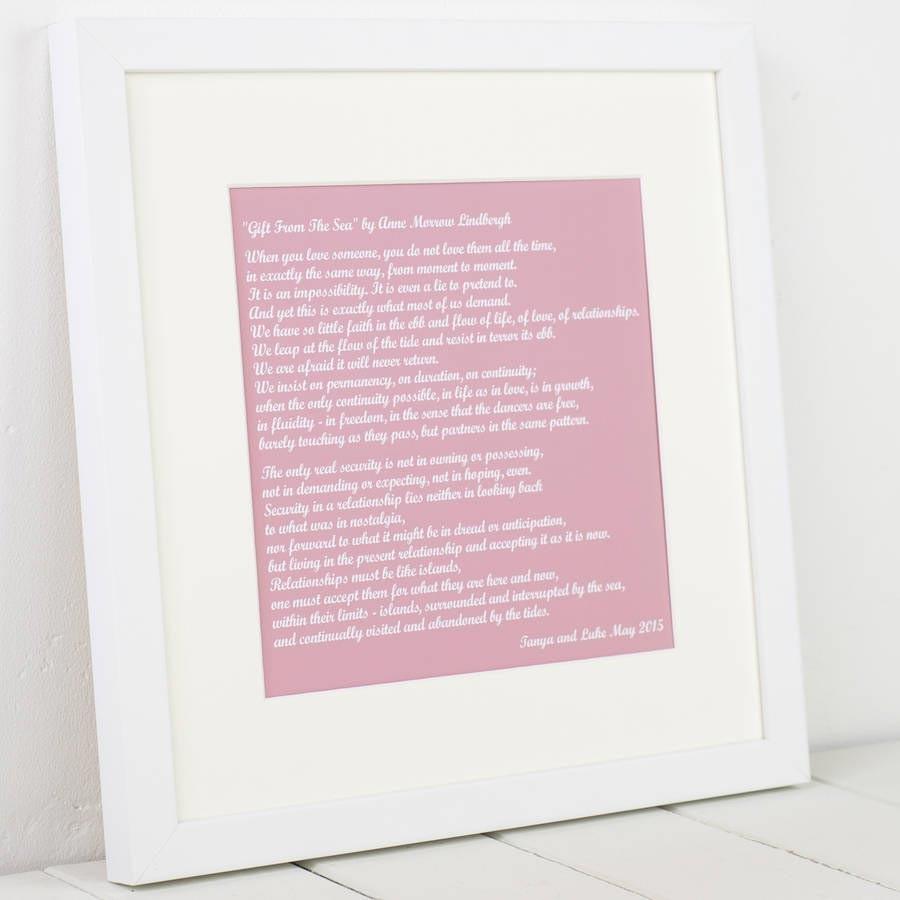 Image credit: Milly's Cottage
Book Accessories
Surprise your groom on the morning of your wedding with book-themed cufflinks, or treat the bride with a special piece of jewellery inspired by the story she loves the most.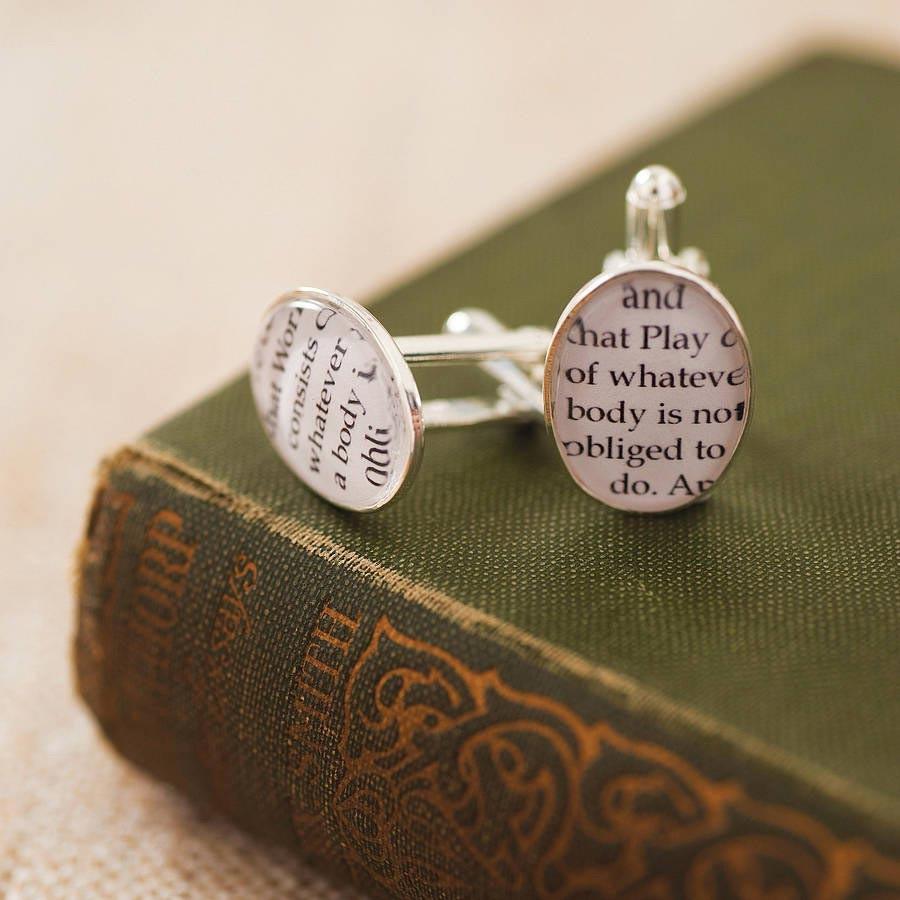 Image credit: The Mymble's Daughter
Favourite Story Theme
For couples who share a favourite story, why not go all out and theme your whole wedding to match it? We love the idea of a wedding theme inspired by a book, such as Harry Potter or Alice in Wonderland.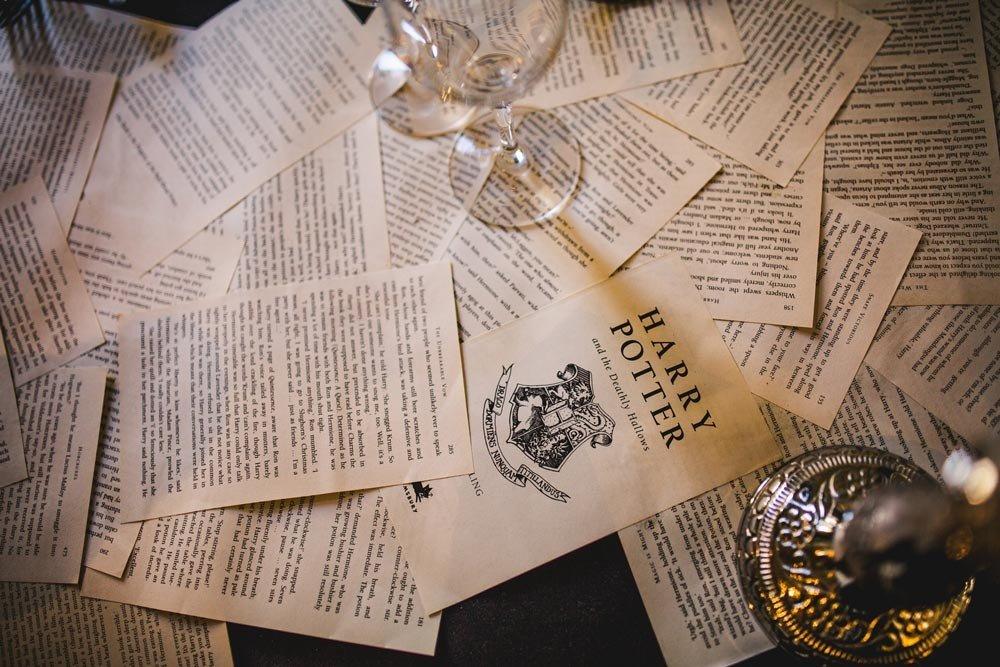 Image credit: Kelly Clarke Photography
If you're looking for more unusual wedding theme ideas, we have plenty to inspire you!