Funny Wedding Vows: 43 Ideas That'll Make Your Guests Giggle
Add a little humour into your ceremony by taking inspiration from these funny wedding vows that are guaranteed to get your partner and guests laughing!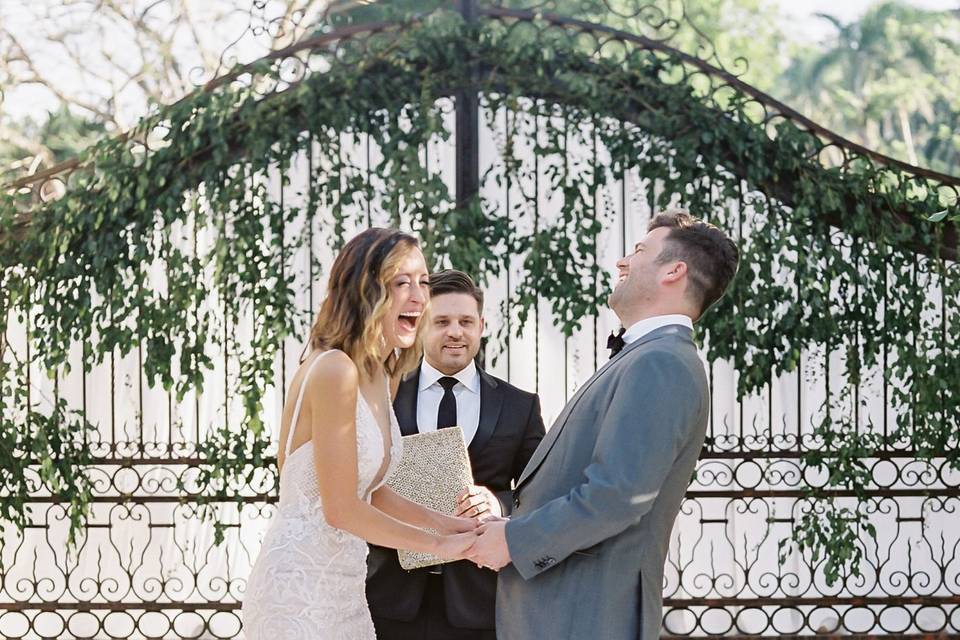 Your wedding vows are arguably the most important promises you and your partner will ever make to each other. These are promises which should reflect your personalities and your relationship, so if you're writing your own vows, why not make them as realistic and honest as possible by injecting some humour into the mix?
A little laughter is likely to help settle any nerves you or your partner might be feeling, plus it'll be a great reflection of how much fun you have together. The key is to keep the funny wedding vows light-hearted and simple - you don't them to be too brutal!
If you're looking for something a little different and a move away from the more traditional 'I dos', take a look at our relatable, down-to-earth and funny wedding vow ideas for some comedic inspiration.
READ MORE
Funny Wedding Vows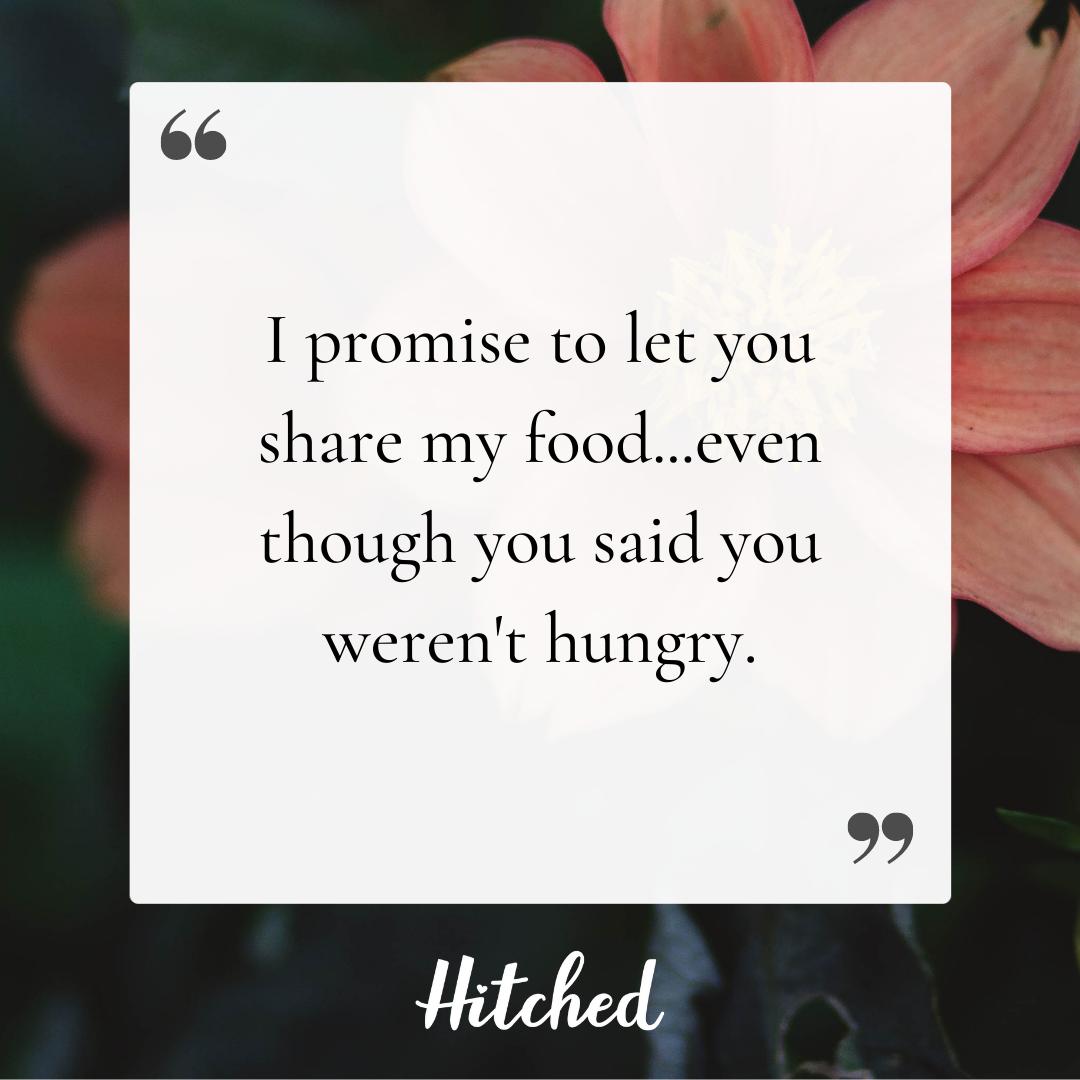 2. "I promise to make you a bacon sandwich when you're hungover."
3. "I promise to never watch the next episode on Netflix without you, no matter how much I want to."
4. "I promise to wash up when you cook dinner."
5. "I promise to let you know when you're making a slight error in fashion judgement."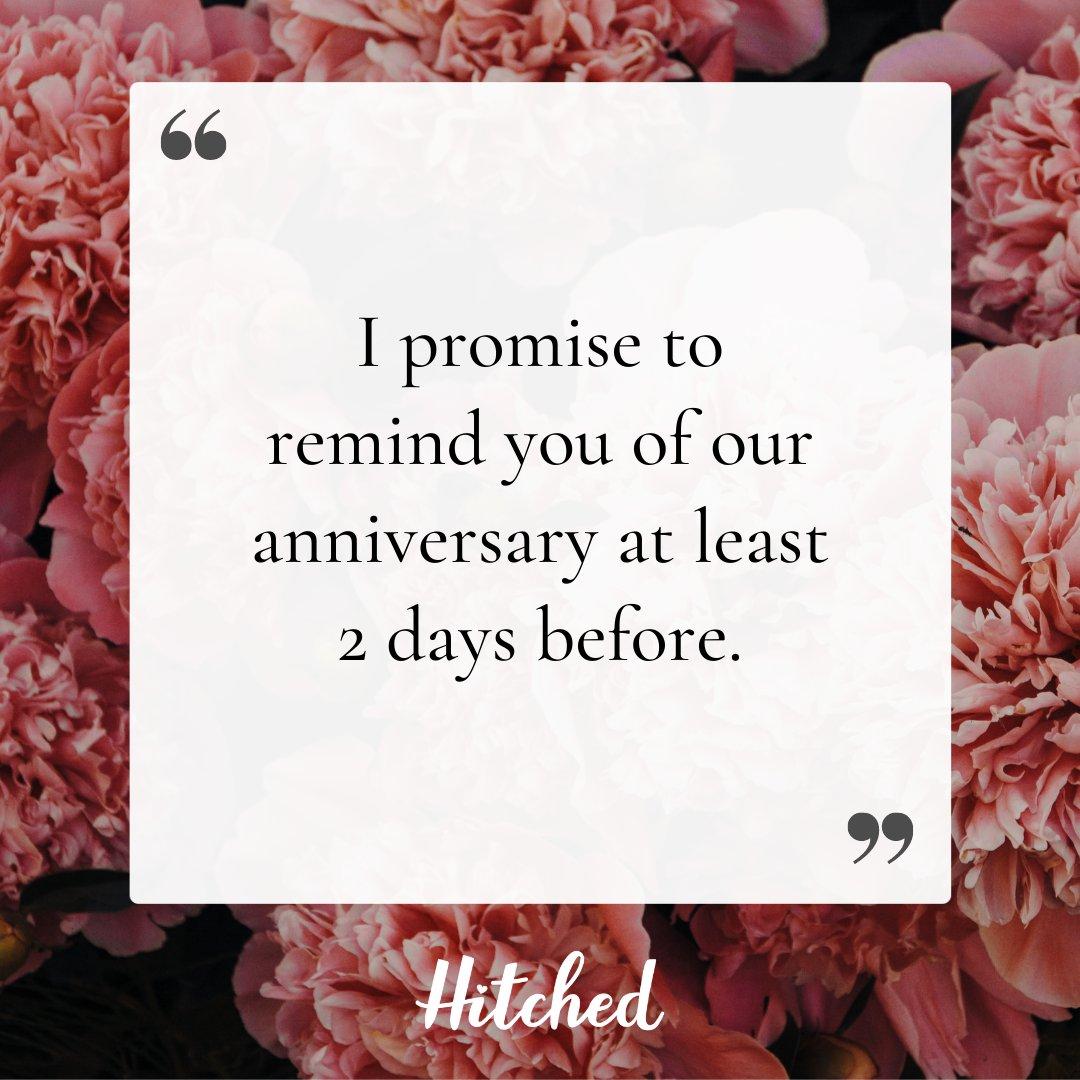 7. "I promise to put up with your favourite TV shows if you put up with mine...and yes this does include Love Island."
8. "I promise not to spend all our life savings during the January sales."
9. "I promise to always get rid of the spiders, even though I'm more scared than you."
10. "I promise to comfort you when your football team loses… again."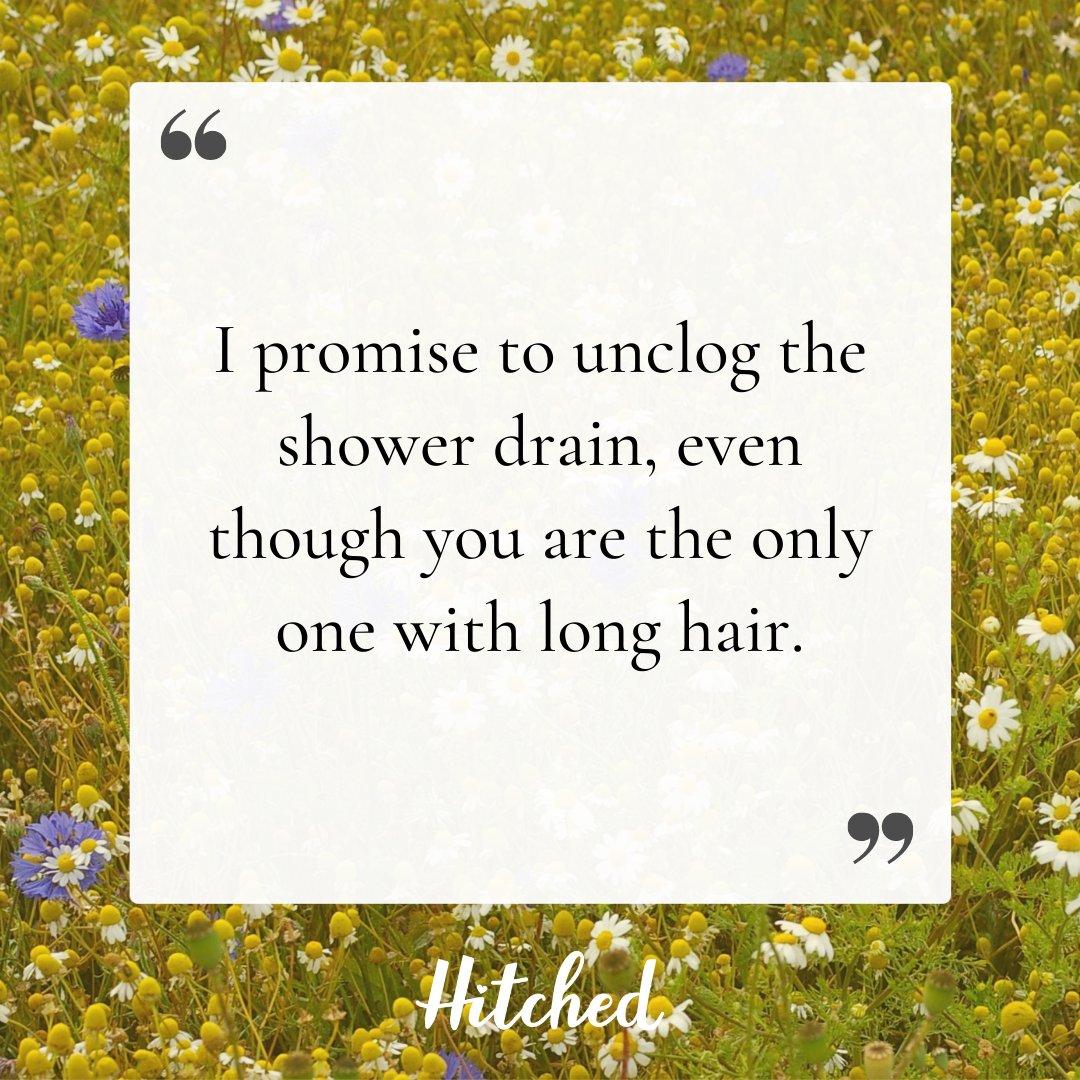 12. "I promise to take the bins out… occasionally."
13. "I promise not to hit you too hard when you're snoring in the night."
14. "I promise to buy you your favourite chocolate when you're sad (even if it takes two supermarket trips)."
15. "I promise to always notice when you get your hair cut."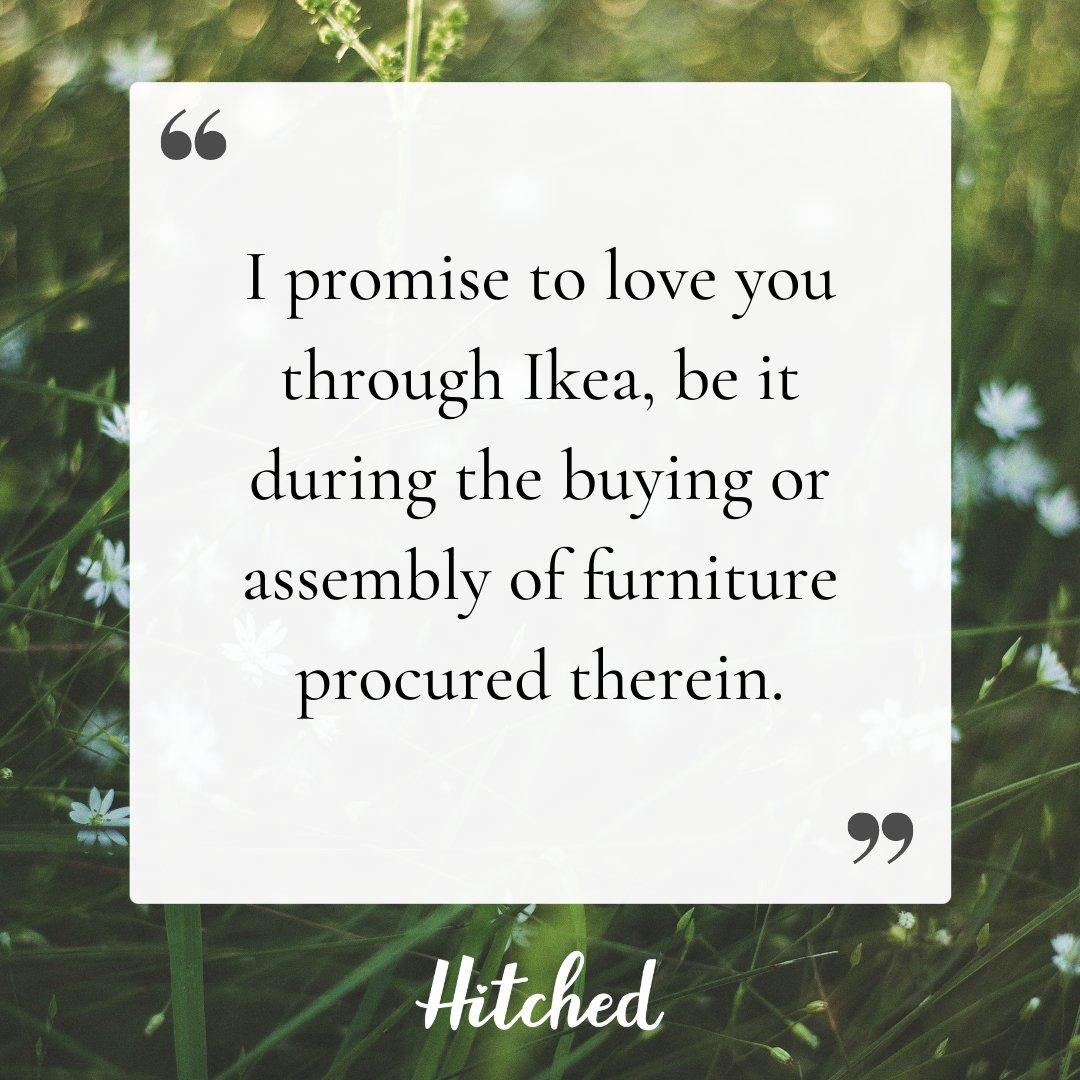 17. "I promise to take Instagram-worthy pictures of you."
18. "I promise to let you win the occasional argument, even when I'm right."
19. "I promise not to moan about visiting your parents at the weekend."
20. "I promise never to take my hanger out on you."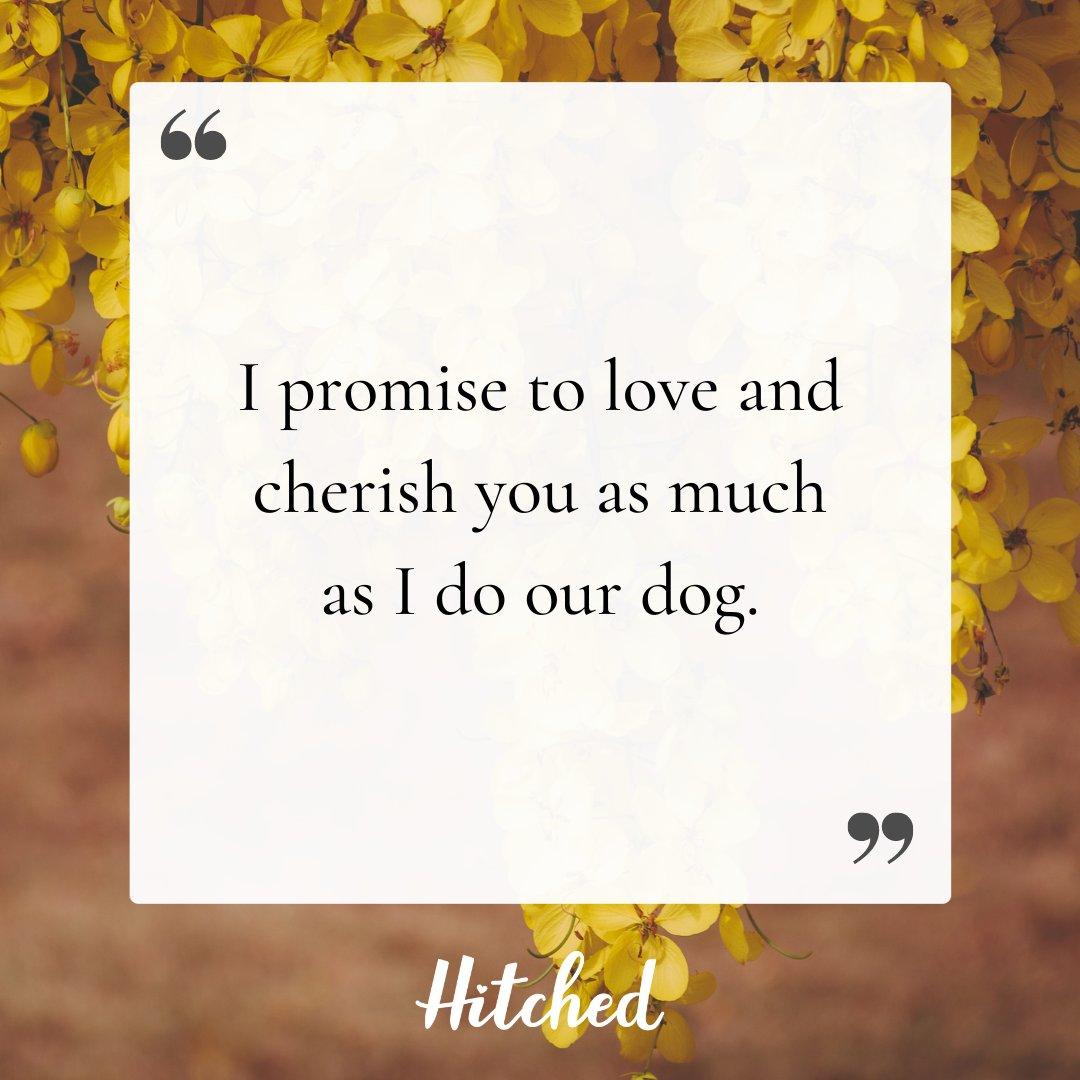 22. "I promise to agree that you really are the best driver on the road and always know exactly where you're going."
23. "I promise not to steal the covers."
24. "I promise to open the bedroom window when you are hot even if I am totally freezing."
25. "I promise to love you even as you scroll endlessly though Netflix without actually picking something to watch."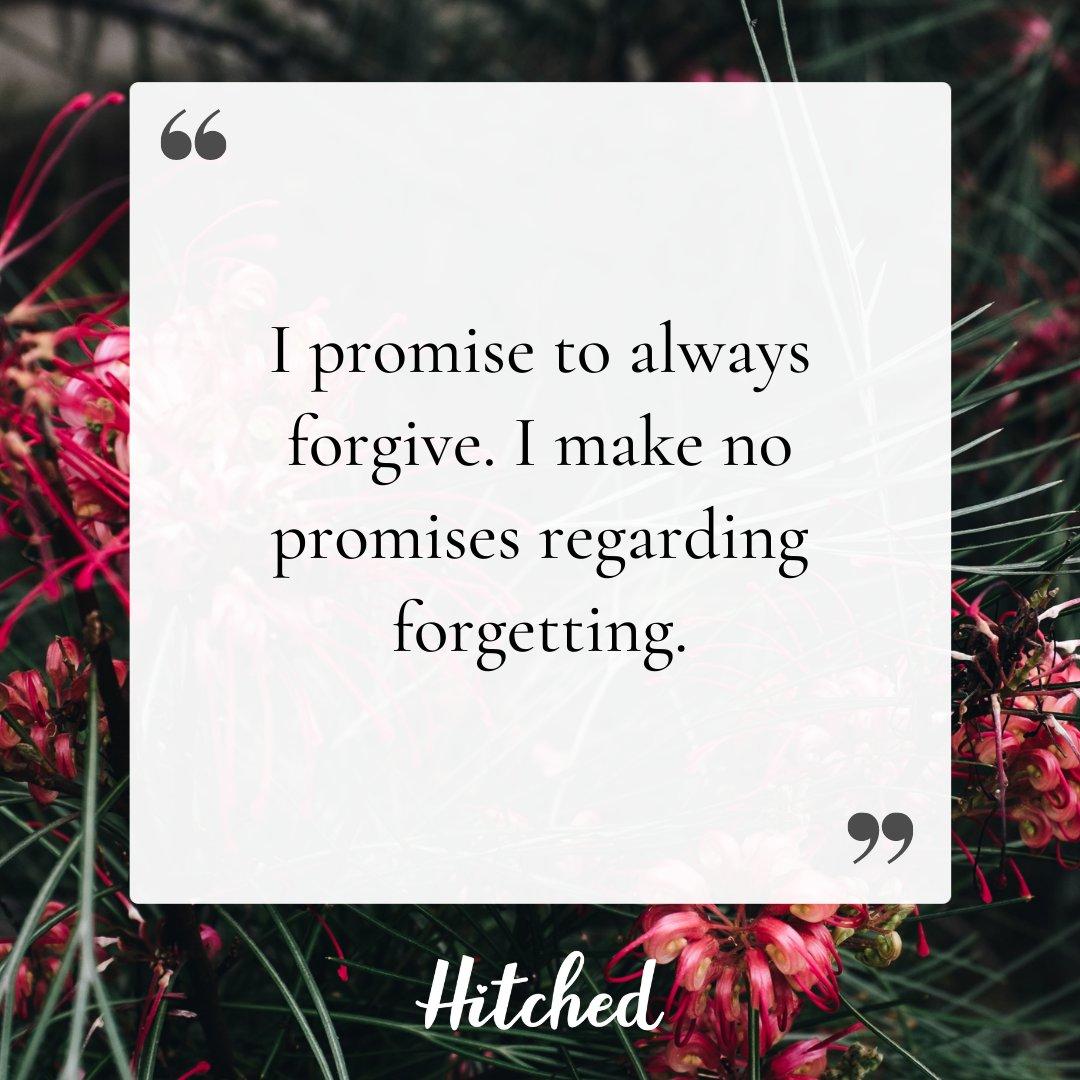 27. "I promise to always support your dreams, even the one about (insert far-fetched dream)."
28. "I promise to always let you have the first sip of drink."
29. "I promise to take your side when our children inevitably attempt to gang up on us."
30. "I promise to find a tactful way to tell our guests we prefer cash over homeware."
31. "I promise to pause the TV when you want to talk the entire way through."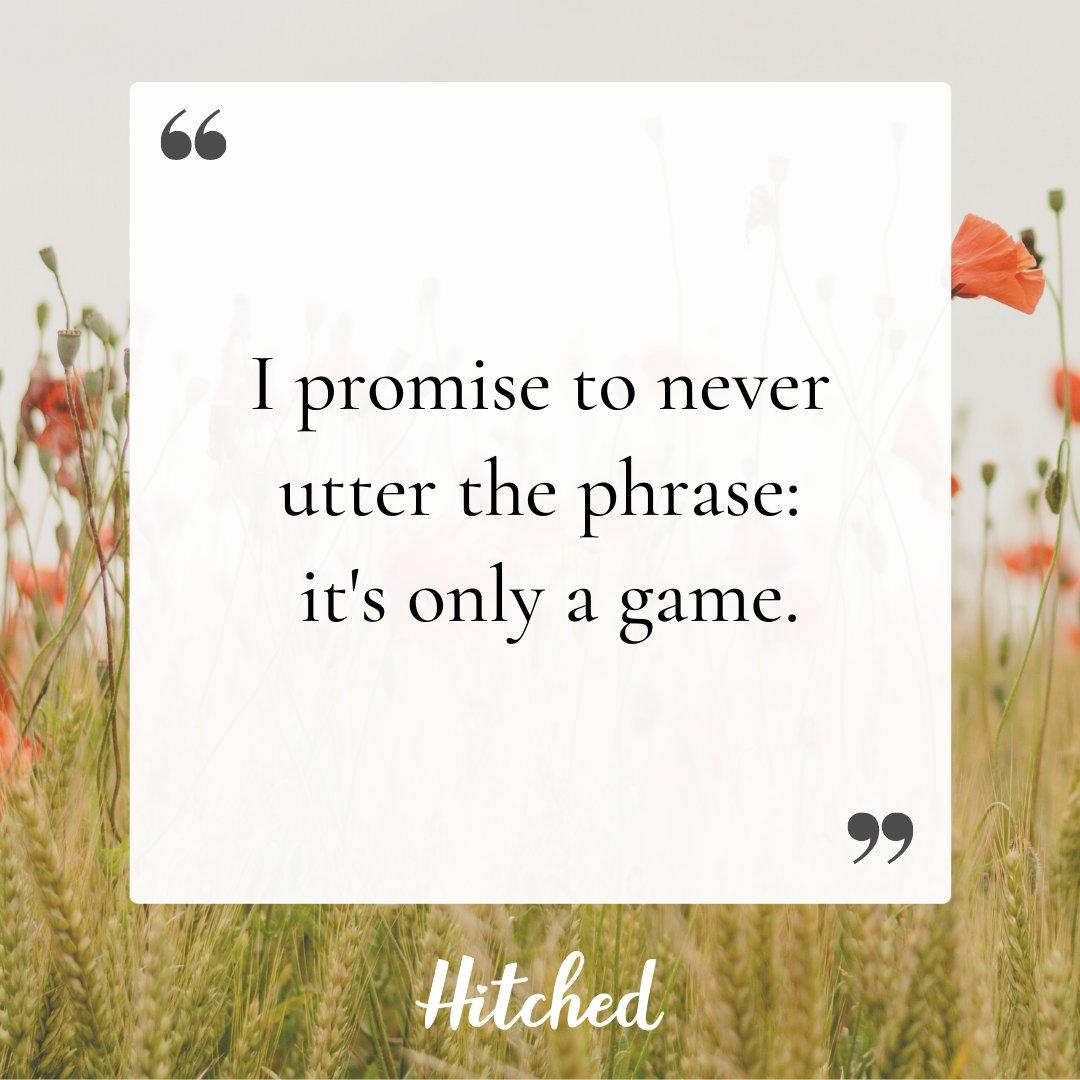 33. "I promise to blame you when I flake on plans. Because I totally want to go!"
34. "I promise to explain calmly that you're not leaving enough stopping distance between our car and the one in front of it."
35. "I promise to wear this ring as a symbol of our love that I'll absolutely lose at the gym."
36. "I promise to refill the toilet paper that you very likely will never refill. I mean how hard is it?"
37. "I promise to embrace all your weird habits, even when you eat peanut butter out of the jar with a spoon."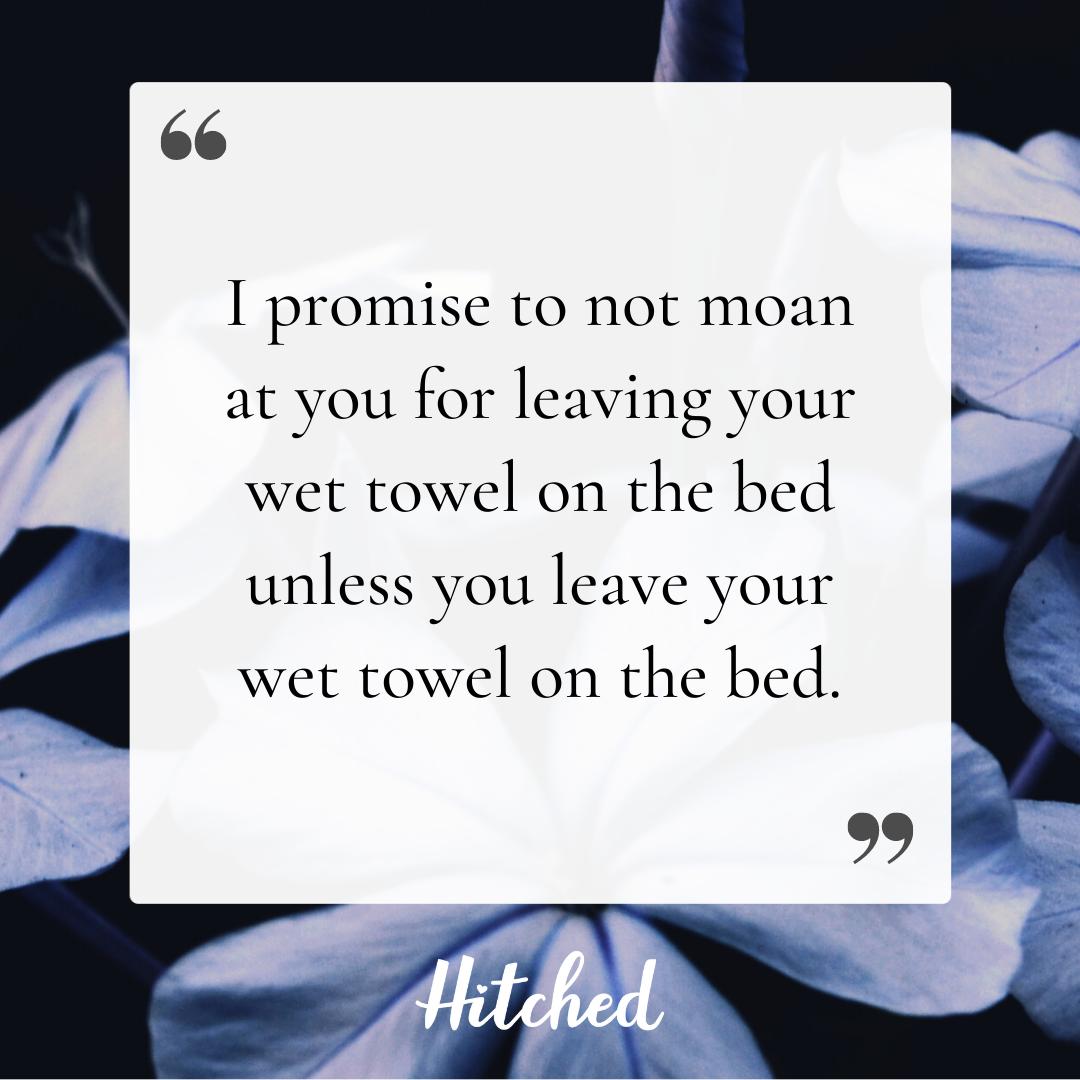 39. "I promise that when I say I do, I also mean the dishes."
40. "I promise to open jars for you and pretend that you loosened it."
41. "I promise to trust you when you ignore the sat nav because you know a short-cut."
42. "I promise to be a loving and faithful partner to you. And patient, incredibly patient."
43. "I promise to laugh at all your jokes, even when I'm the only one."
If you've already tied the knot, but want these promises in your life, why not consider renewing your wedding vows?