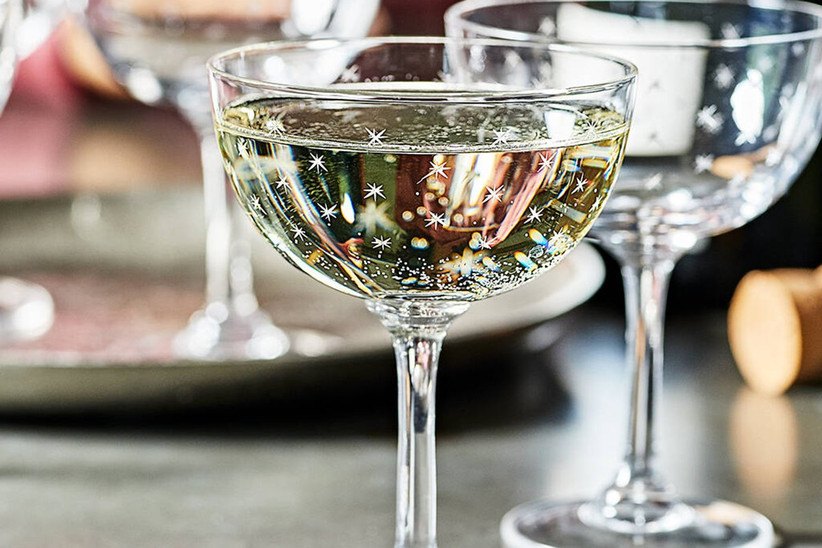 After three years of marriage your relationship will be strong and durable, which is why third wedding anniversary gifts are traditionally made from leather.
Luckily, leather lends itself to some fabulous wedding anniversary gift ideas – from purses and phone accessories to luggage. However, if leather isn't really your partner's thing and you want something a little different you could opt for the modern third wedding anniversary gift – crystal and glass.
To help you plan the perfect present, we've picked some of our favourite third wedding anniversary gift ideas to inspire you.
Leather 3rd Wedding Anniversary Gifts
If you love the idea of a traditional third wedding anniversary gift then take a look at some of our favourite leather gift ideas.
1. Personalised Lifetime Memory Suitcase – £140, Meminio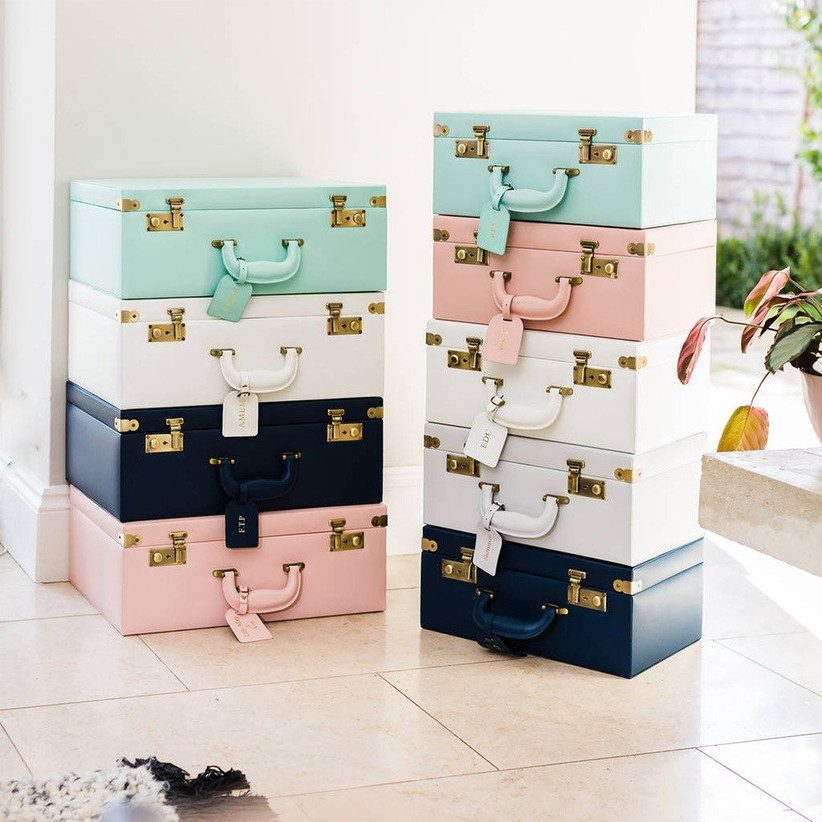 Gift your partner with one of these beautifully crafted memory suitcases from Meminio. Choose from a range of gorgeous colours and have a luggage tag monogrammed with your loved one's initials.
2. Leather iPhone Case – £29.95, Klevercase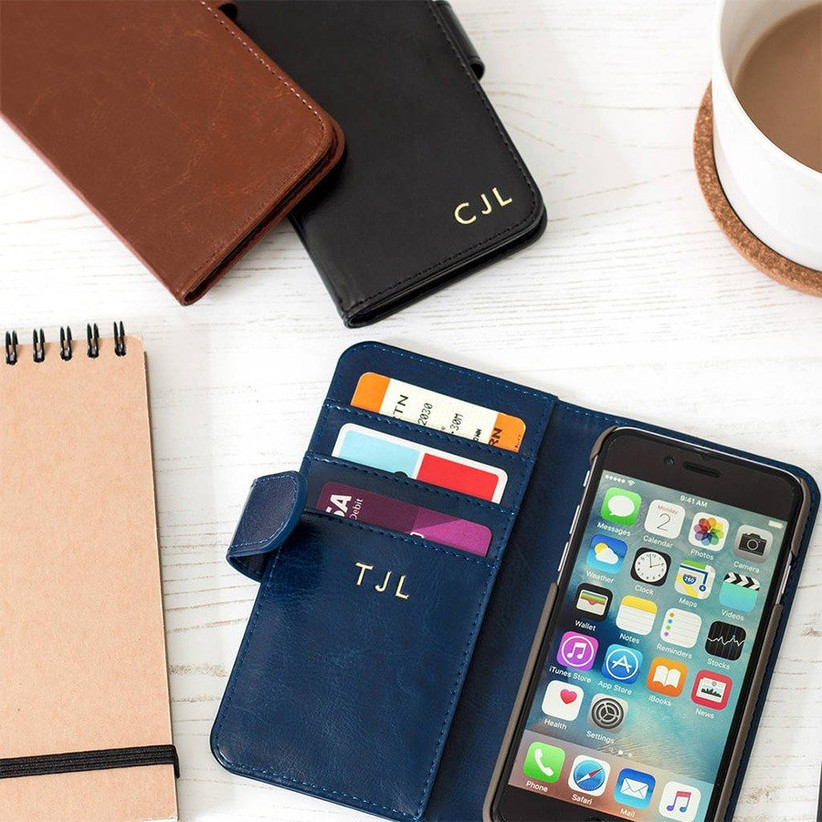 If your other half is obsessed with their phone then this personalised leather phone case from Klevercase can be embossed with their initials and handily doubles up as wallet!
3. Purse – From £195, Mulberry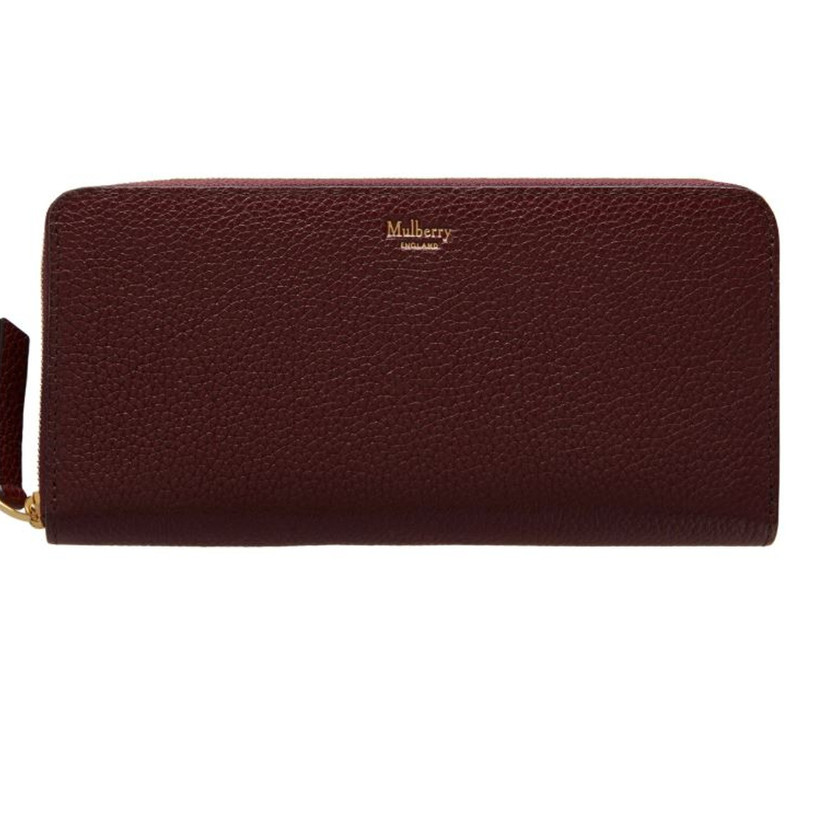 For a classic leather gift that will last for years to come and be used almost every day – a purse will be a great option. If you 're looking for something extra special then Mulberry have a gorgeous range of leather purses in so many shapes, sizes and colours.
4. Leather Belt – From £95, Aspinal of London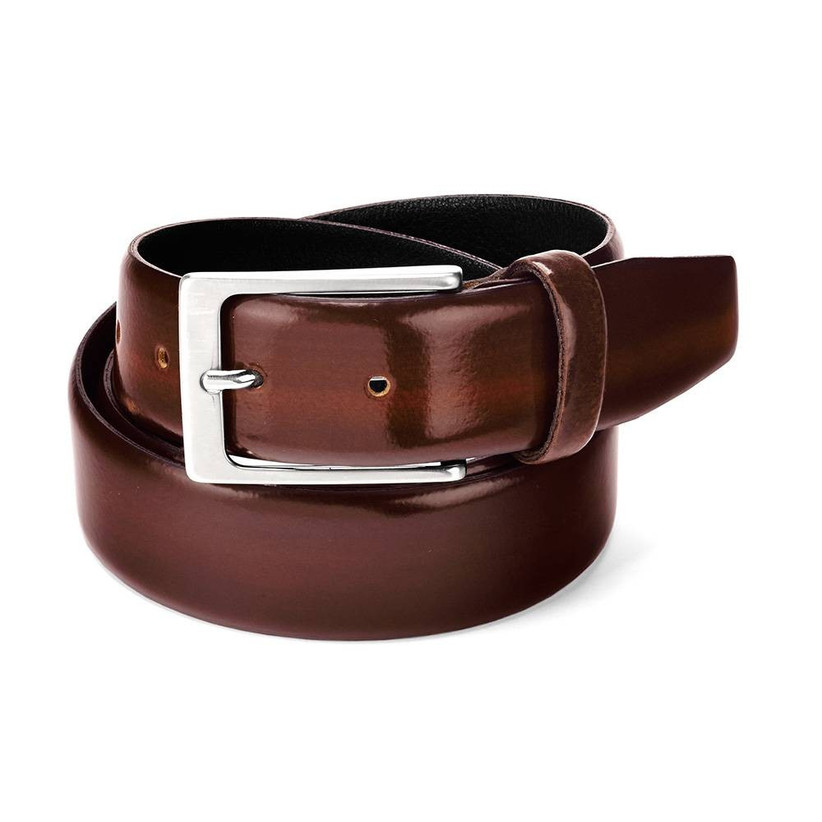 Invest in a quality leather belt your partner can wear time and time again. You can even get it stamped with a message on the inside to personalise it, or get the buckle engraved – we love this belt from Aspinal of London.
5. Leather Photo Memory Print – £50, No Ordinary Gift Company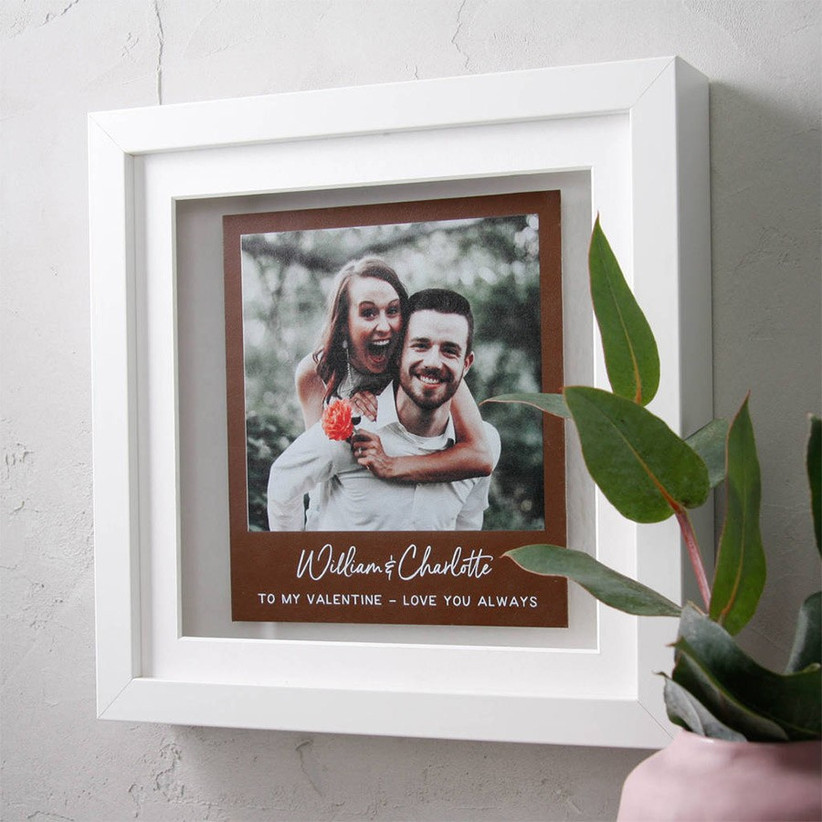 Even though it's been three years we bet you still can't stop looking at your wedding photos! Pick out your favourite and have it framed with a leather surround, it's a perfect gift for your leather wedding anniversary. We adore this frame from No Ordinary Gift Company.
6. Wallet – From £41, Aspinal of London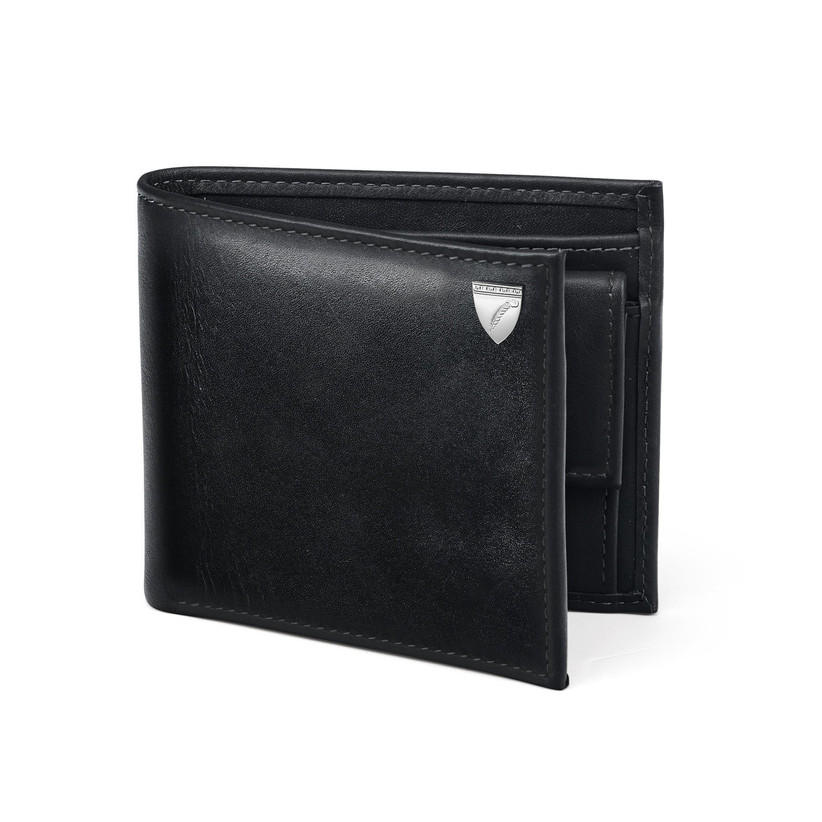 A good quality leather wallet will always be appreciated and we love how this leather wallet from Aspinal of London can be monogrammed with your other half's initials.
7. Photo Album – £32, Martha Brook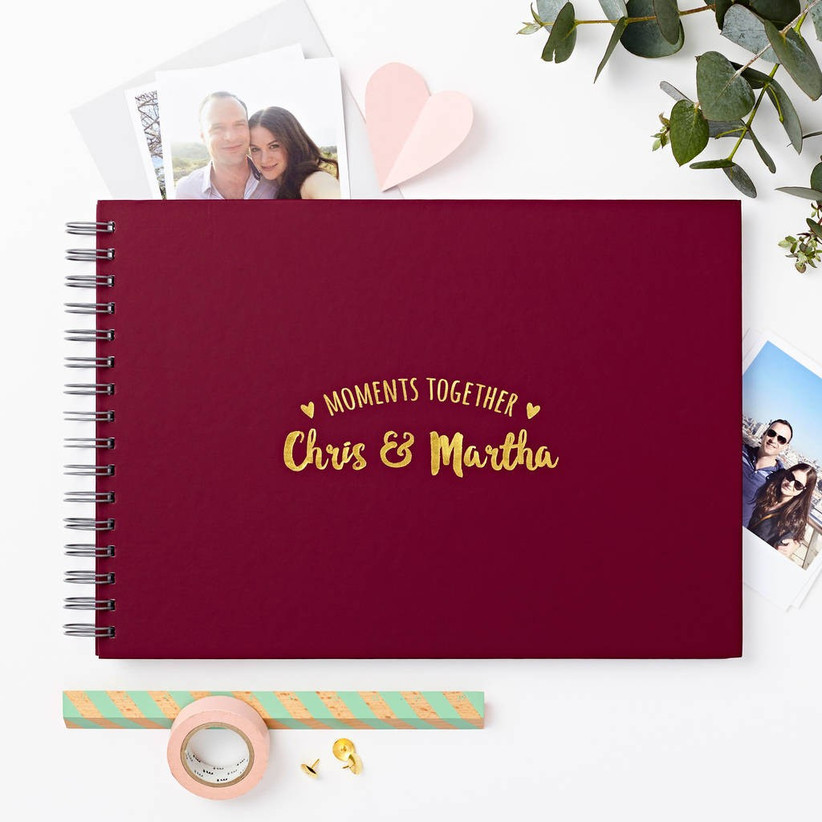 Put together a leather-bound photo album like this one from Martha Brook full of happy memories from the first three years of your marriage together. Leave some pages blank for the next year too!
8. Alex Cross Body Bag – £295, Stacey Chan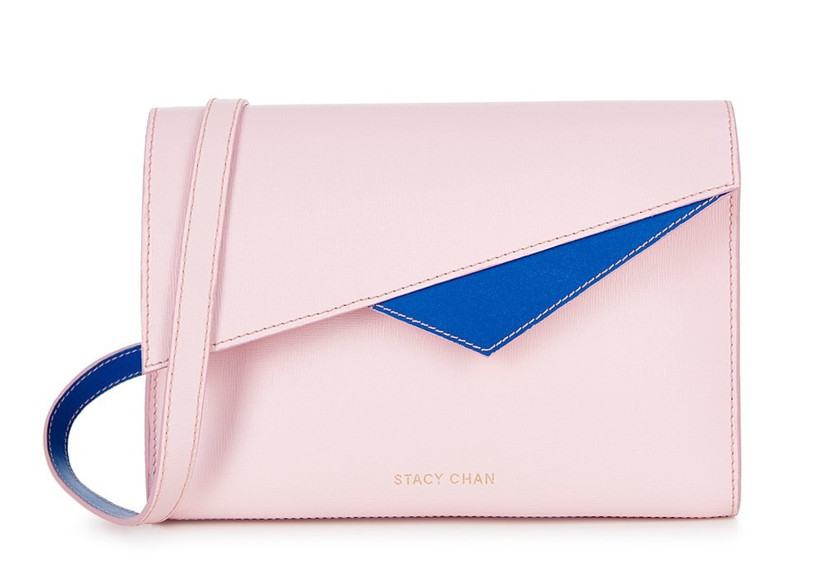 A beautiful leather handbag is a pretty amazing gift. We think three years of marriage deserves this gorgeous baby pink crossbody bag made from Italian leather.
9. Woven Leather Bracelet – £45, Pandora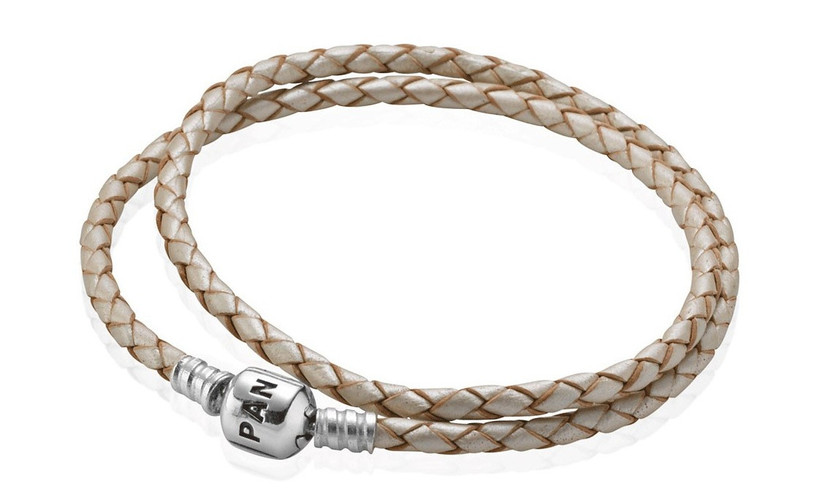 If your partner isn't keen on classic jewellery, why not buy them a stylish leather bracelet? We adore this woven leather bracelet from Pandora – it'd make the perfect third anniversary gift.
10. Leather Wash Bag – £77, Vida Vida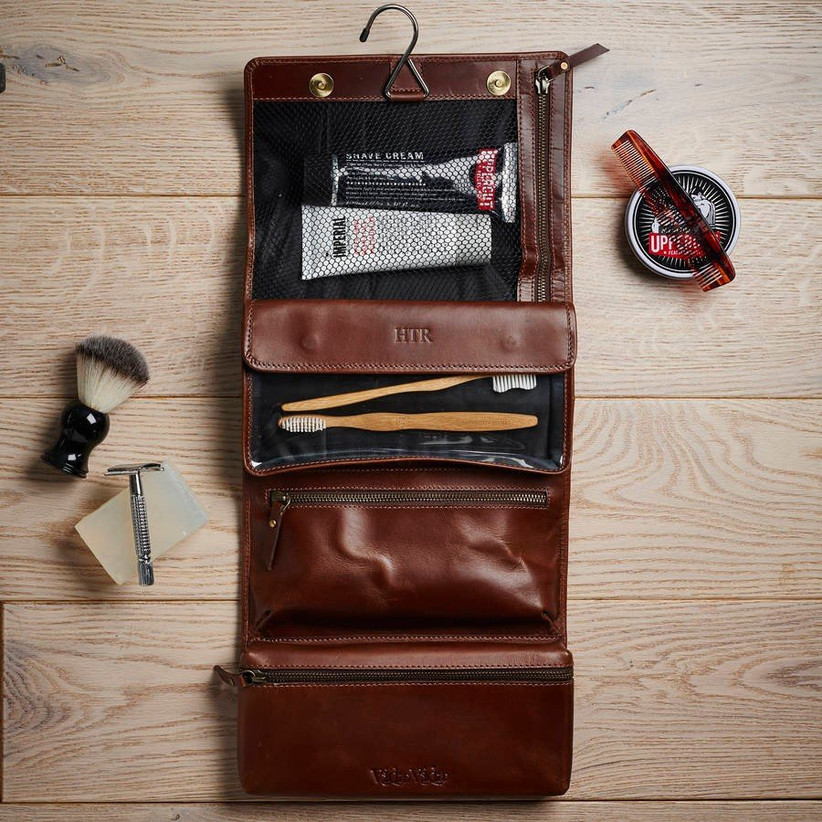 If your partner travels a lot for work, they'll think of you every time they use this beautiful leather wash bag from Vida Vida. Stock it up with their favourite toiletries to make it even more of a treat.
11. Passport Cover – £21.99, Amazon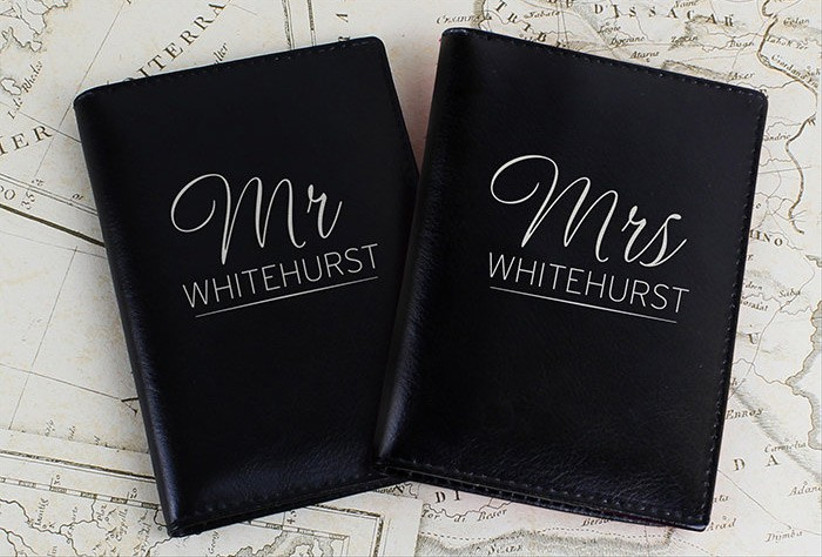 A personalised passport cover is a practical gift and we love this matching set from Amazon. Make this gift even more enjoyable by including tickets to a fun location, whether it's a fast-paced city break or a relaxing week on the beach.
12. Leather Clutch – £16.95, John Lewis
This pretty Katie Loxton leather pouch from John Lewis can be used as a clutch bag or a makeup bag and we love it! You can pick from a range of colours and each shade has its own unique positive message.
Crystal and Glass 3rd Wedding Anniversary Gifts
If you've decided to go against tradition then crystal and glass are the modern alternatives for your third wedding anniversary. Take a look at some of our favourite crystal and glass ideas.
13. Knightley Rose Gold Friendship Bracelet – £45, Buckley London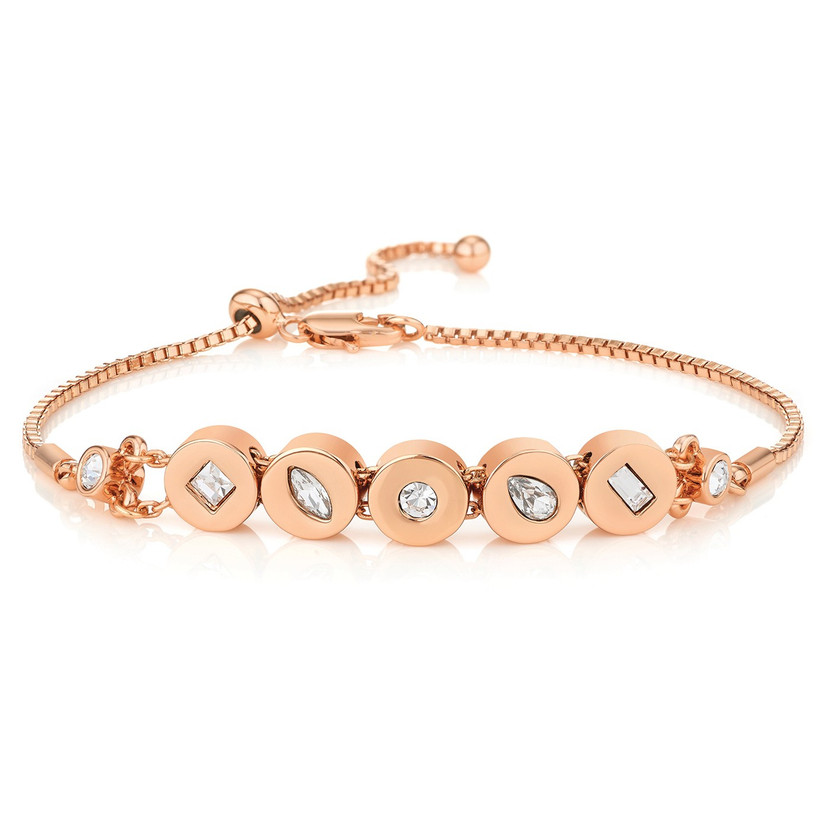 This gorgeous friendship bracelet is the perfect gift for an anniversary. The contemporary style features polished rose gold-plated discs with shimmering crystals and a marquise cut. She'll love it!
14. Set of Six Star Champagne Saucers – £75, The Vintage List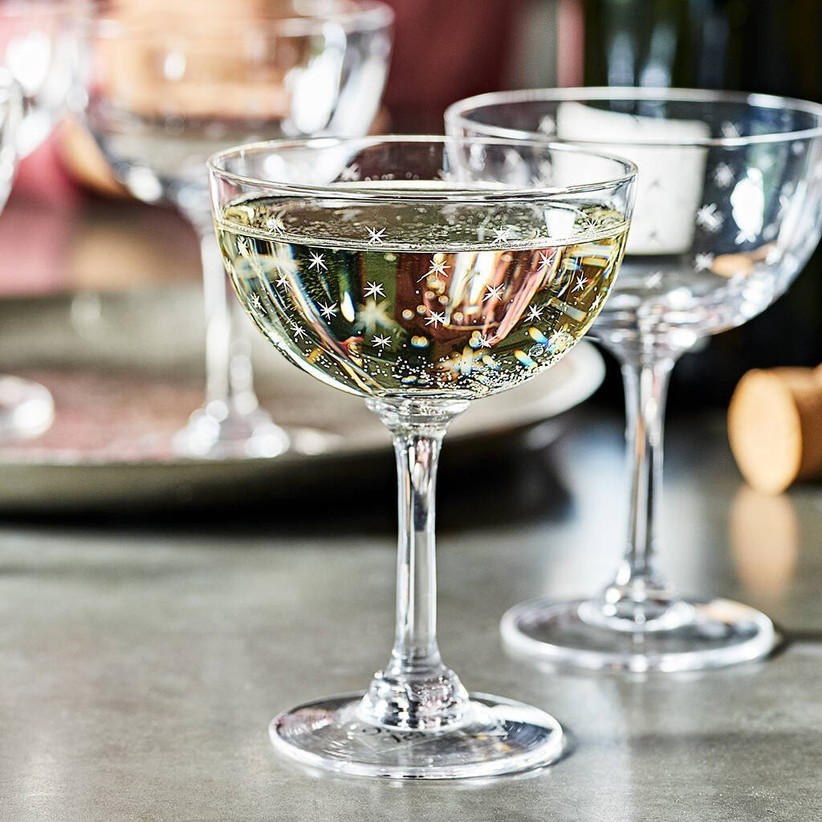 You can't go wrong with beautiful Champagne glasses. The star detailing on this set of six glasses makes them extra special! If you include a bottle of the Champagne or prosecco you had at your wedding it would make the gift even more sentimental.
15. Swarovski Crystal Birthstone Necklace – £19.95, The Luxe Co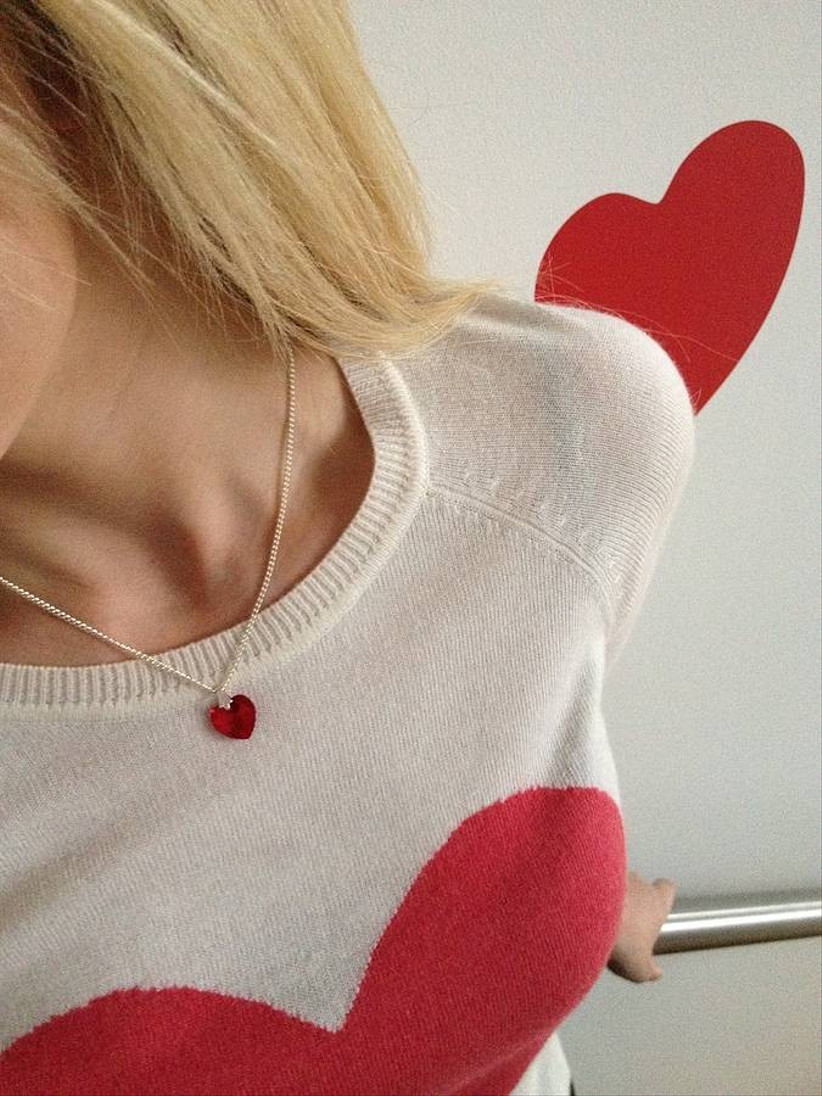 This gorgeous heart necklace, with a Swarovski Crystal pendant, can be personalised with your partner's birthstone. The pendant sits on a silver necklace and is perfect for a third wedding anniversary gift.
16. Geometric Glasses – £39.99, Getting Personal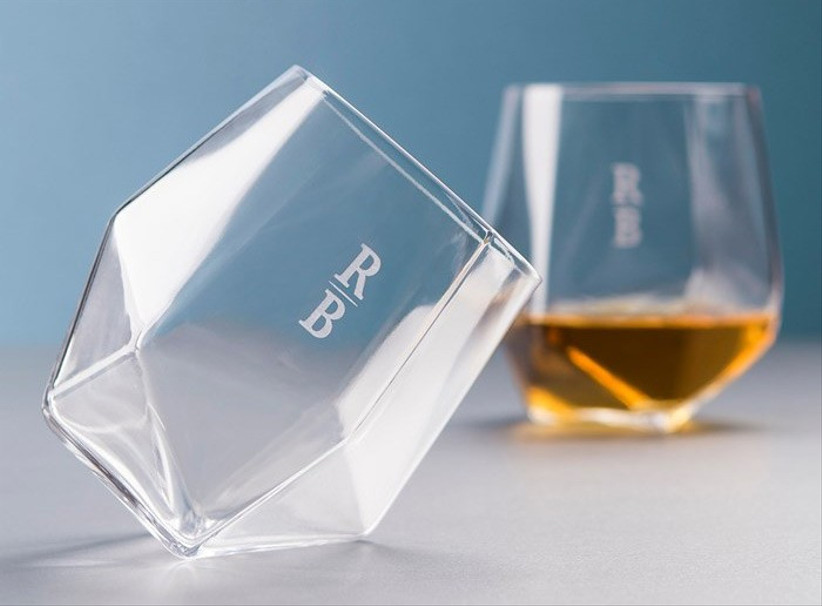 If your partner is more of a whisky drinker then these chic geometric glasses from Getting Personal will be a fun addition to your glass collection.
17. Lymphatic Rose Crystal Facial by Organic Pharmacy – £110, Cloud Twelve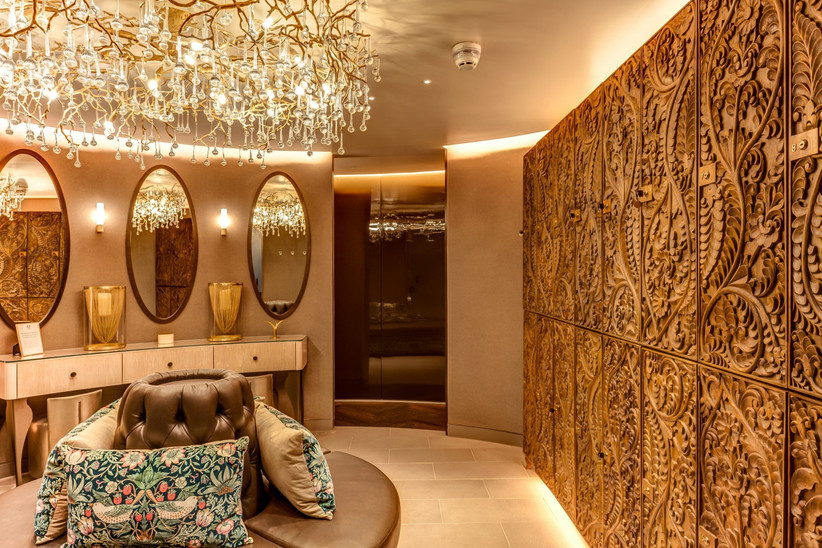 If you're looking for a crystal gift with a bit of a difference then this 60-minute rejuvenating facial, which includes a complexion-brightening exfoliation, at Cloud Twelve Spa, is ideal. During the facial, the lymphatic system is awakened using rose crystals, while acupressure massage firms facial muscles, leaving skin looking energised, dewy and glowing.
18. Crystal Cut Personalised Gin Glass – £32, Oh So Cherished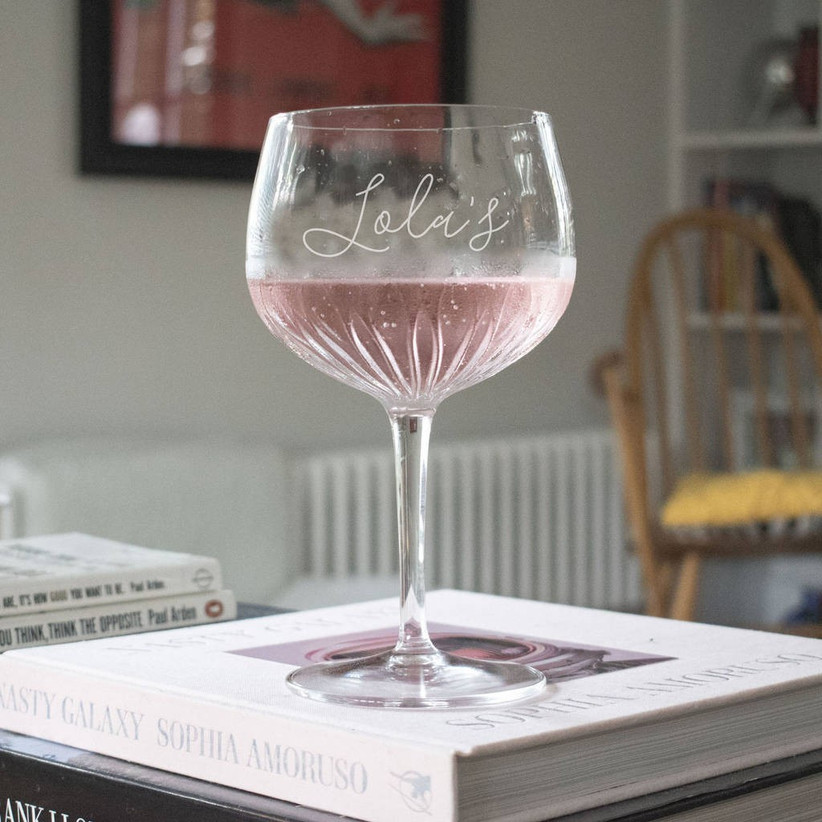 Gin drinkers, we haven't forgotten you! This personalised gin glass is beautiful and means you can celebrate your third wedding anniversary with a stylish gin cocktail.
19. Antique Style Three String Flower Necklace – £135, Katherine Swaine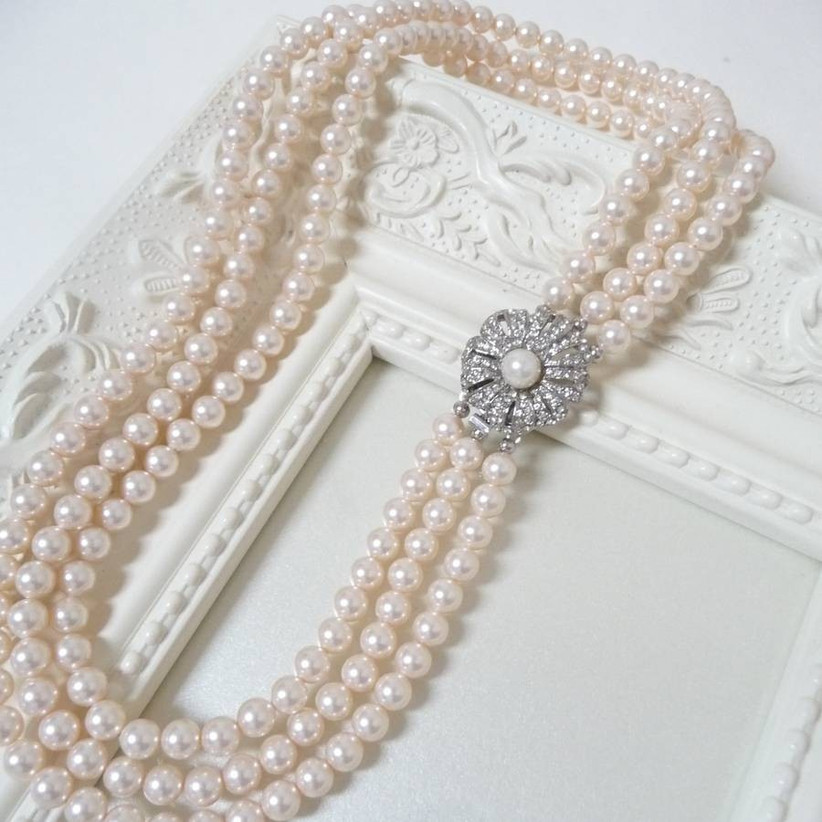 Jewellery will always be well received! This necklace, made with ivory Swarovski glass pearls, also has an ornate crystal clasp. Plus a beautiful pearl crystal necklace will dress up any outfit.
20. Crystal Bracelet – £99, Goldsmiths

How gorgeous is this Swarovski crystal bracelet from Goldsmiths? We love the decadent design and you will definitely score major husband or wife points if you present your other half with this beauty!
21. Handmade Crystal Vase – £23, The Vintage List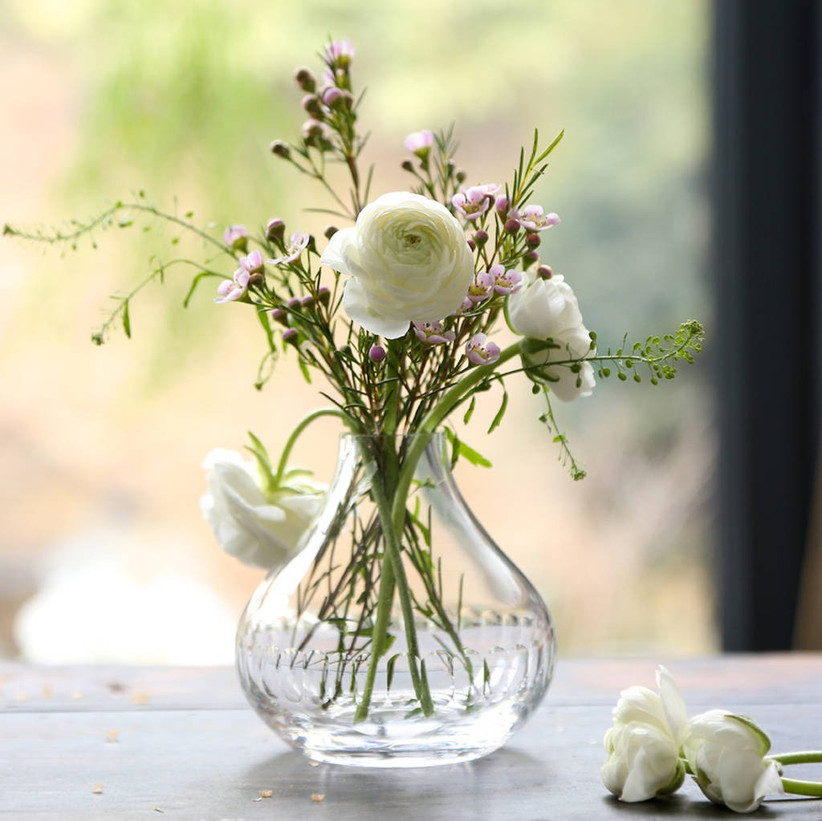 Who doesn't want a pretty vase to put their wedding anniversary flowers in? This hand-blown, vintage vase, has a lovely pattern and will look good with fresh flowers in it.
22. Gold Plated Bracelet Watch – £139.99, Seksy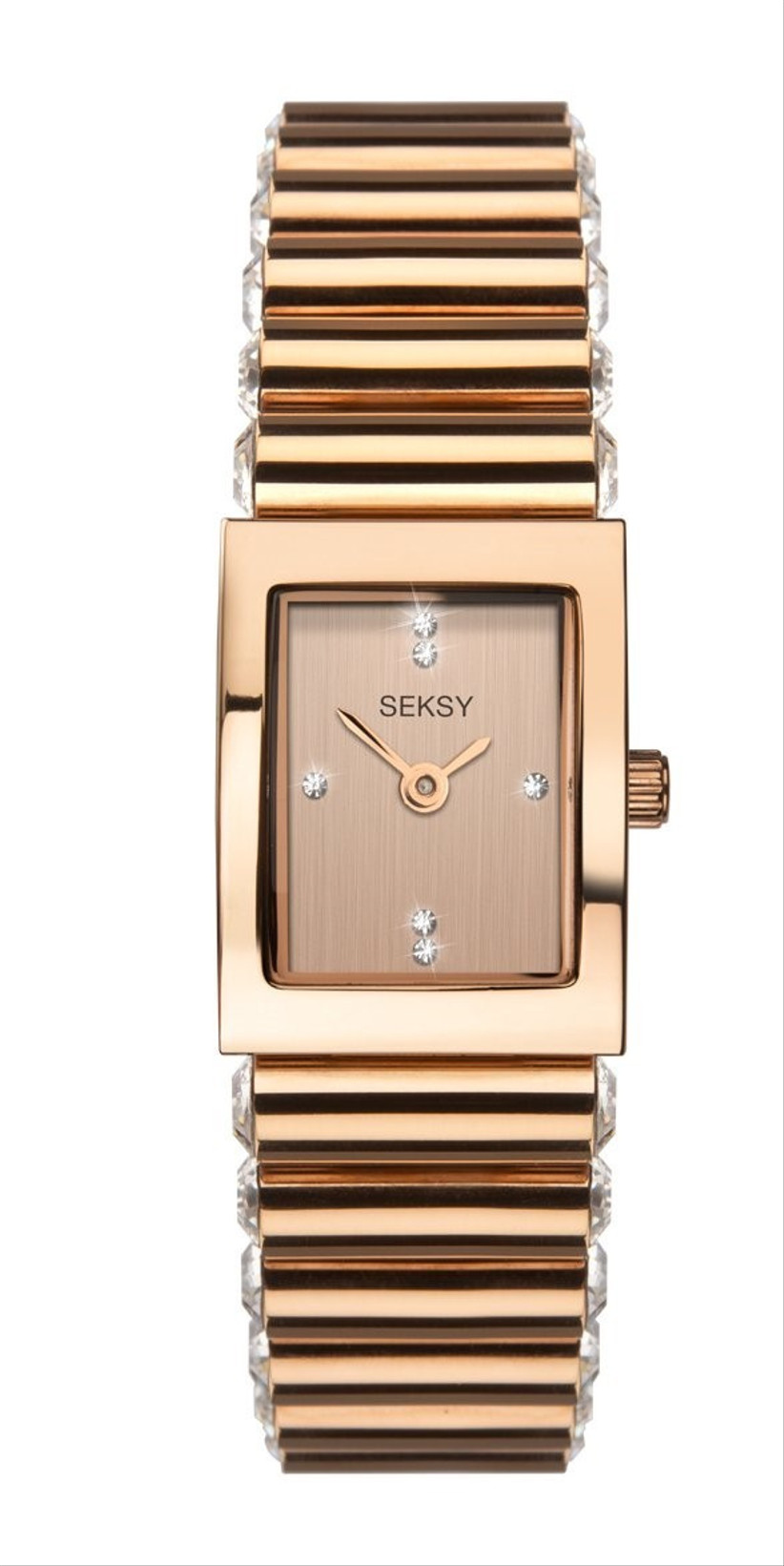 Who doesn't want crystals on their wrist?! This gorgeous gold-plated watch from Seksy will give your partner's wrist some serious sparkle thanks to those gorgeous Swarovski crystals.
23.
Crystal USB Table Lamp – £24.99, Amazon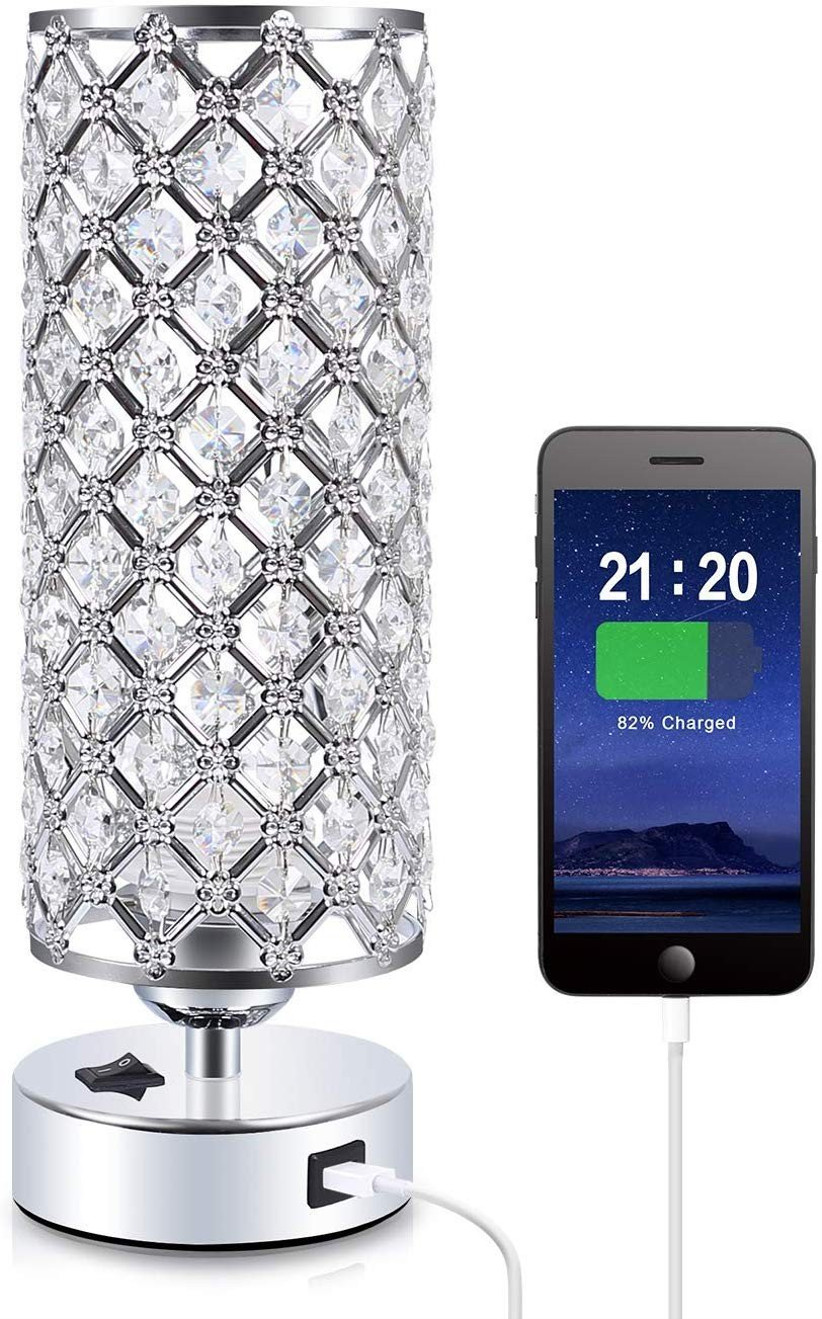 If your other half is glued to their phone then this USB charger and crystal table lamp is just the right present for them. The lamp, which has 130 pieces of K9 crystals, will also decorate the room – giving it a romantic atmosphere.
24. Flower Tea Cup – £10.99, Amazon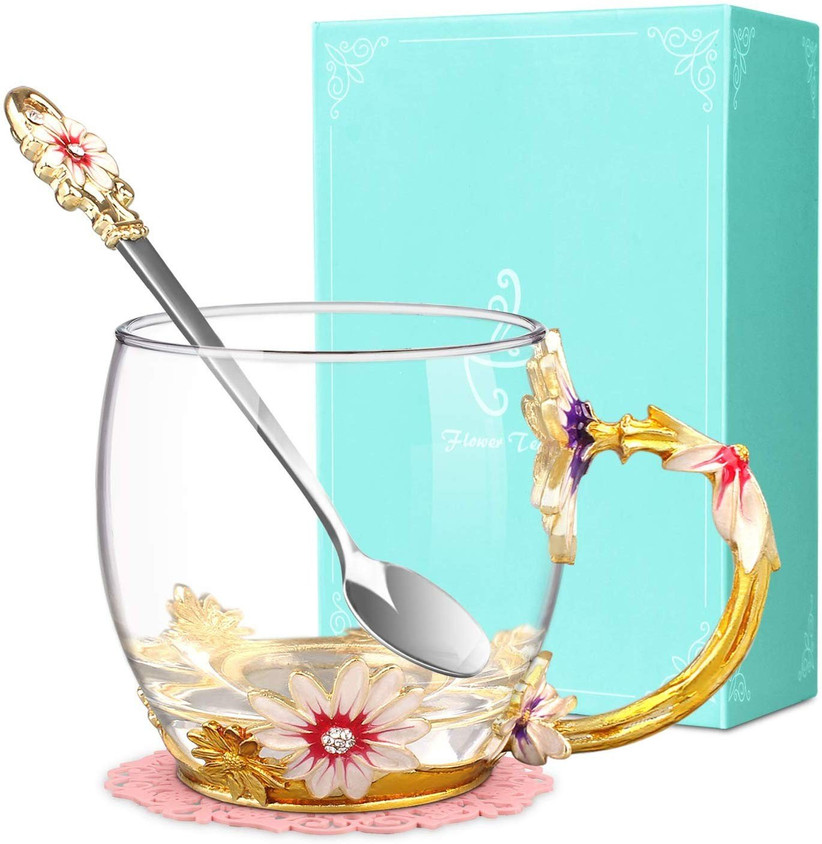 If your other half is a tea drinker then this hand-painted glass tea cup is a great anniversary gift for them. Each piece is hand painted, making them totally unique.
Will you go for a leather anniversary gift or keep things modern with glass or crystal? Whatever gift you choose to give for your third wedding anniversary, your partner is sure to love it. Make sure you know what to give in the years to come by checking out our complete wedding anniversary guide, which has everything from your first to your 70th wedding anniversary covered. You can also find even more third wedding anniversary gift ideas in our wedding shop.