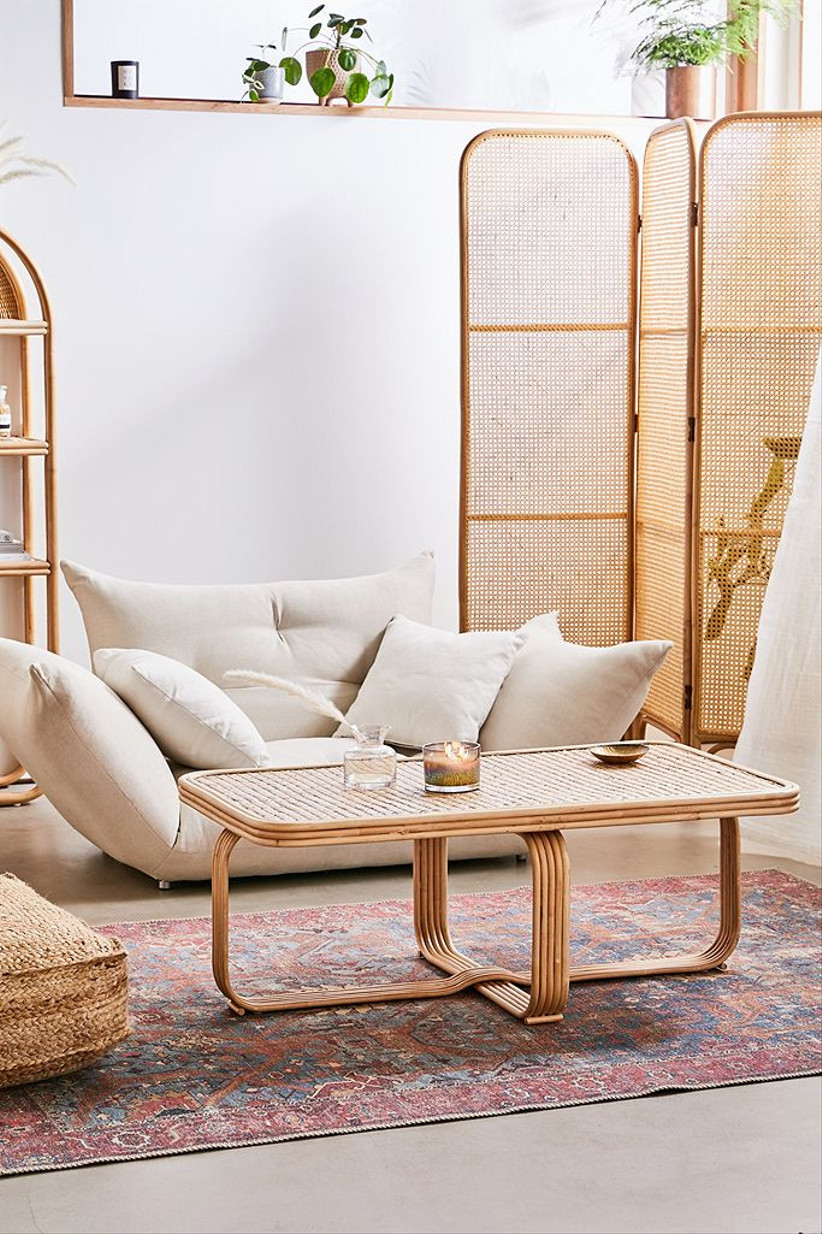 Surprisingly, there is no traditional wedding anniversary gift for 17 years of marriage, but the modern gift to celebrate a 17th wedding anniversary is furniture. If you're as addicted to homeware and buying as much furniture as your home can possibly fit as we are, then you'll be thrilled by this news!
If you or someone you know has their 17th wedding anniversary coming up, then there are lots of thoughtful gift ideas to consider, from modern bedside tables to bar trolleys.
Whether you'd like to give your bedroom a style overhaul with a brand new bed or bedside table, or you're after a unique gift for a couple you know, you'll find lots 17th wedding anniversary gift ideas right here.
NB: We have included third party products to help you navigate and enjoy life's biggest moments. Purchases made through links on this page may earn us a commission.
1. Cinema Love Seat – £1,095, Loaf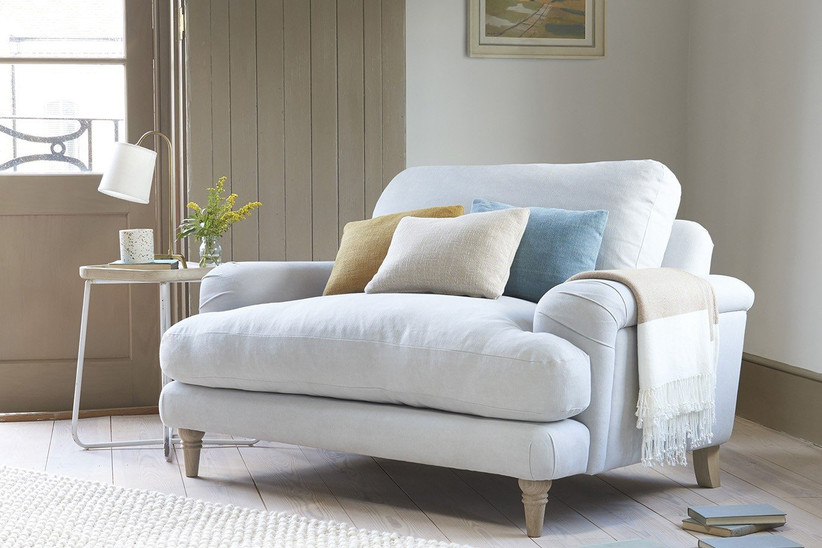 If you're a couple who love a cosy night in watching a film then a cinema love seat from Loaf could be the thing that you're missing in your lives! This deliciously squishy seat comes in five different sizes and in your choice of 159 gorgeous fabrics.
READ MORE: 25 Romantic Date Night Ideas
2. Bedside Table – £319, West Elm at John Lewis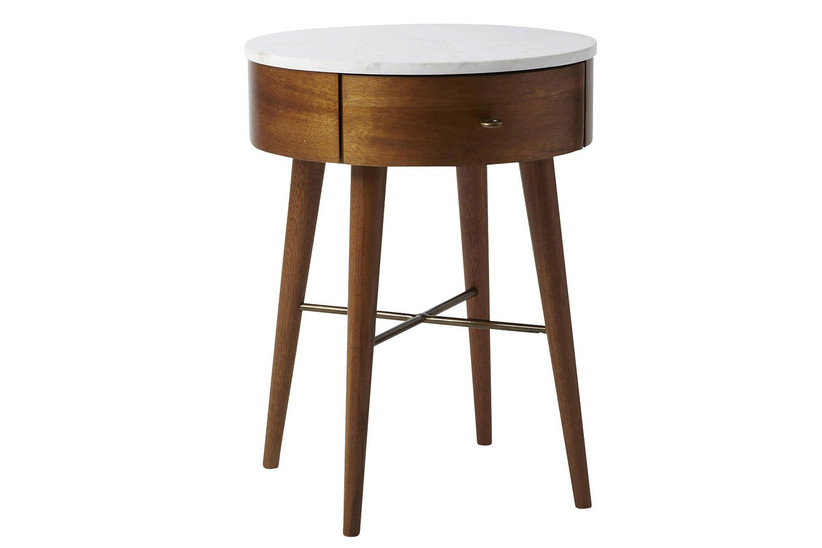 Available in the acorn shade shown or in simple white, this Nordic-inspired bedside table would be the perfect addition to your bedroom. If you want to make it even more special then fill the draw with thoughtful gifts, like a sleep mask and pillow spray or a book from their favourite author.
READ MORE: The Best Romance Books: 27 Swoon-Worthy Novels to Read
3. Reclaimed Wood Coffee Table – £295, The Orchard Furniture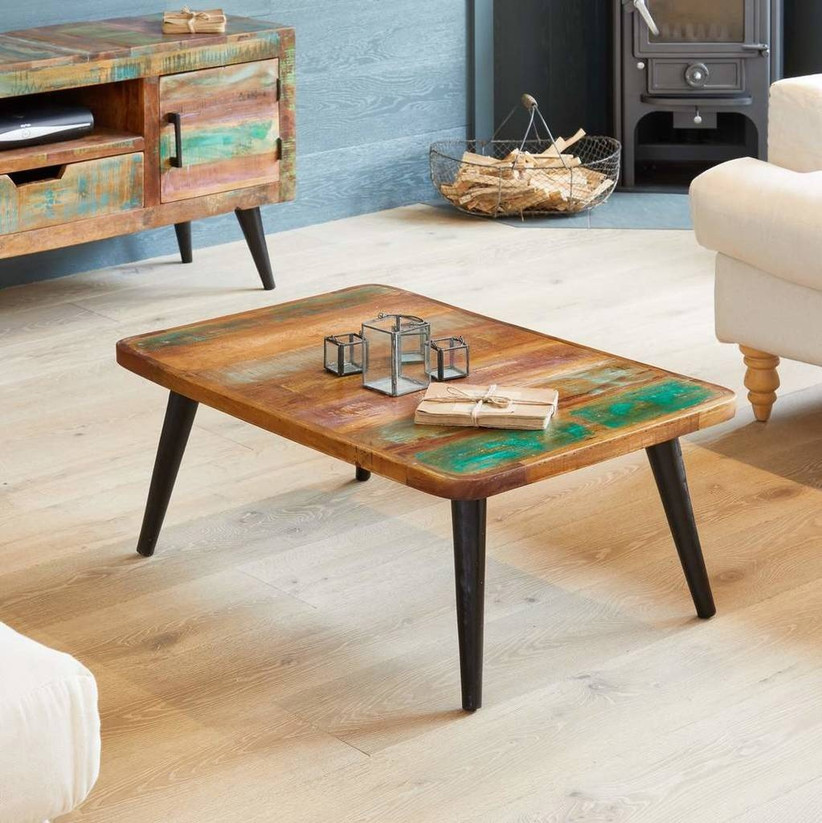 This stunning coffee table is made from reclaimed wood and would be perfect for the eco-friendly love of your life. The distressed finish means every piece is totally unique, which we think adds an extra special touch to your gift.
4. Big Soak Drinks Trolley – £495, Loaf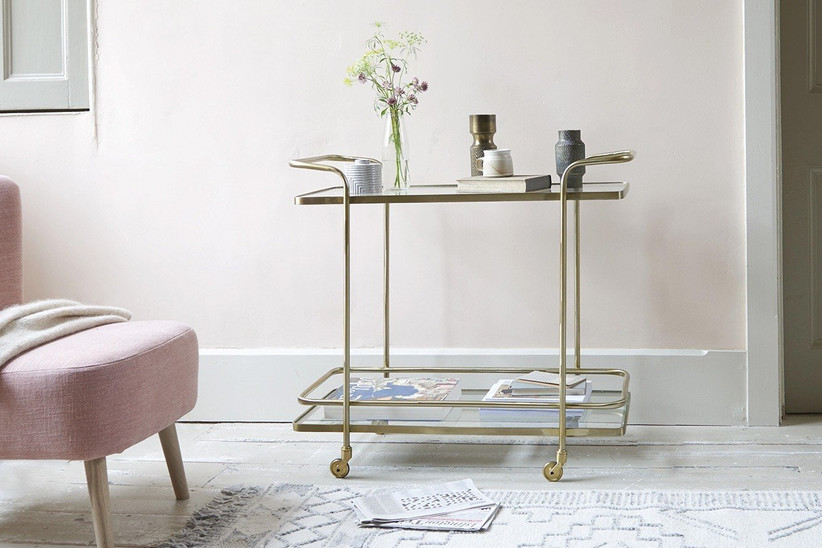 Drinks trolleys have made a serious comeback. This gorgeous gold and tempered glass drinks trolley from Loaf means that you and your partner will always be ready for cocktail o'clock!
5. Floating Bedside Table - £115, Etsy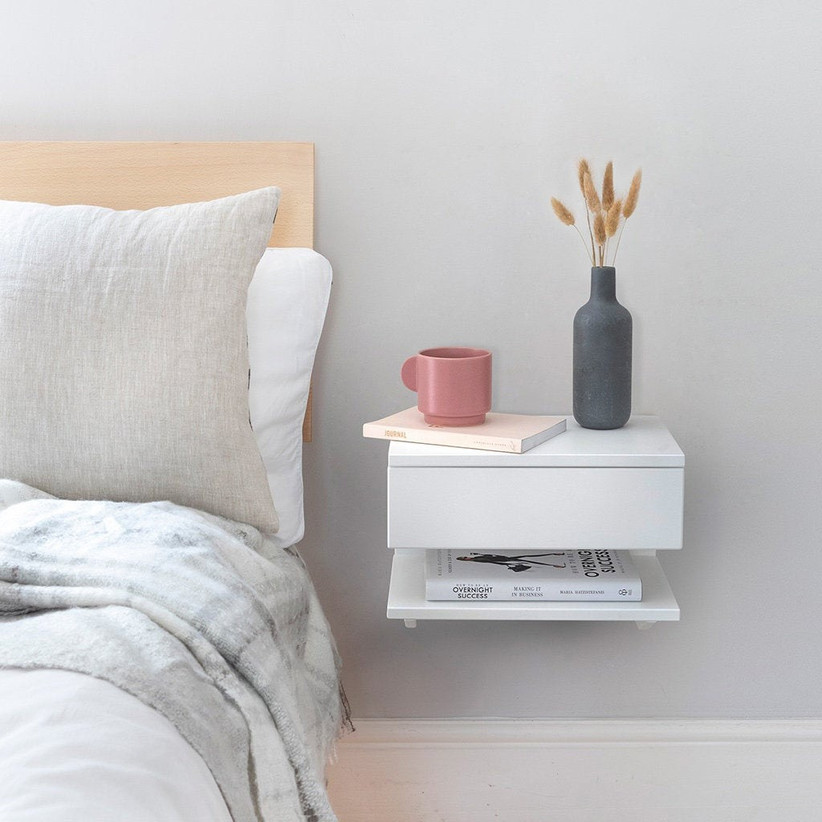 Give your bedroom a makeover with the addition of brand new bedside tables. Mounted to the wall, these stylish tables appear to float. Make this gift extra special by filling the shelves with things you know your partner would love.
6. Marble Style Coffee Table – £133.45, Amazon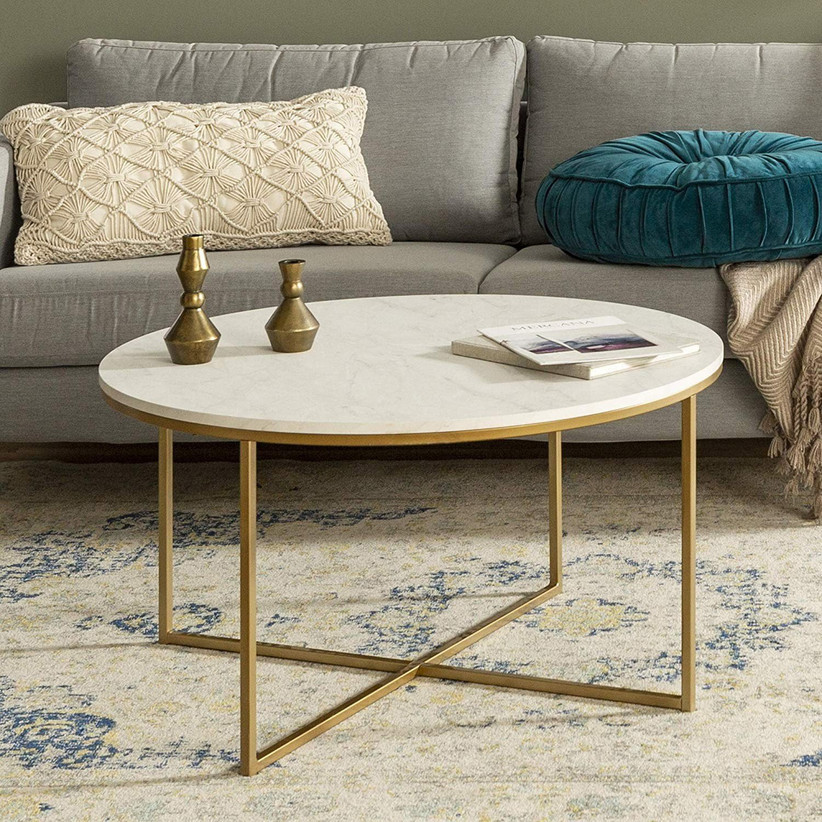 Give your living room a chic touch with this marble-inspired coffee table from Amazon. If you know that the love of your life has also fallen in love with the marble trend then they're bound to love this.
7. Occasional Chair — £70, Homebase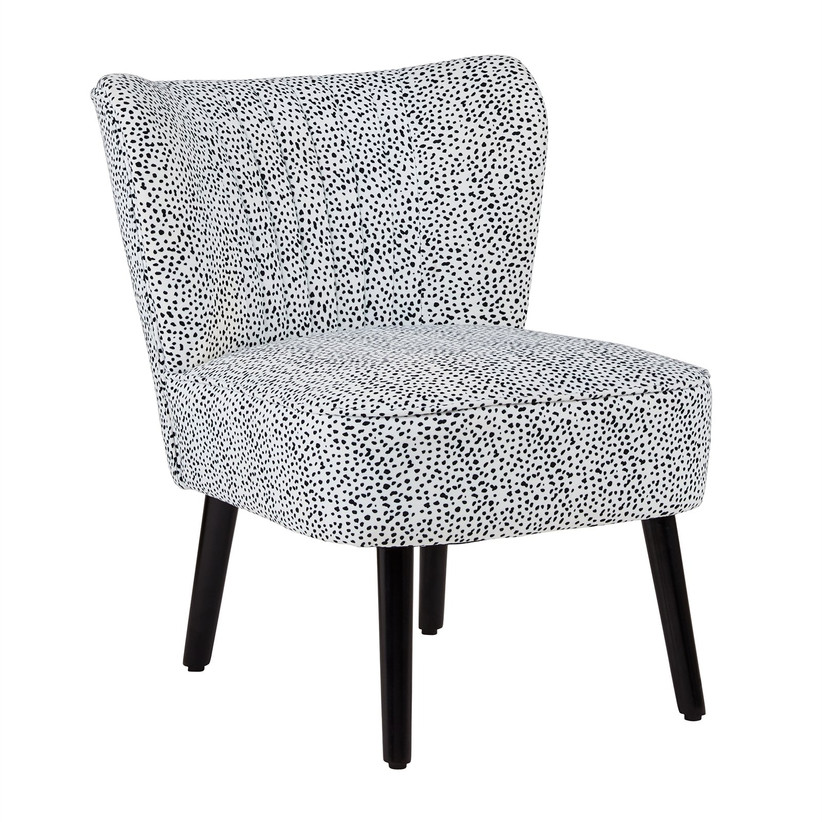 There are so many lovely velvet armchairs out there, but this one by Homebase adds a special printed fabric to your space, while being a very thrifty £70. It also comes in a number of block colours if Dalmatian isn't your thing!
8. Elowen Swivel Chair — £498, Anthropologie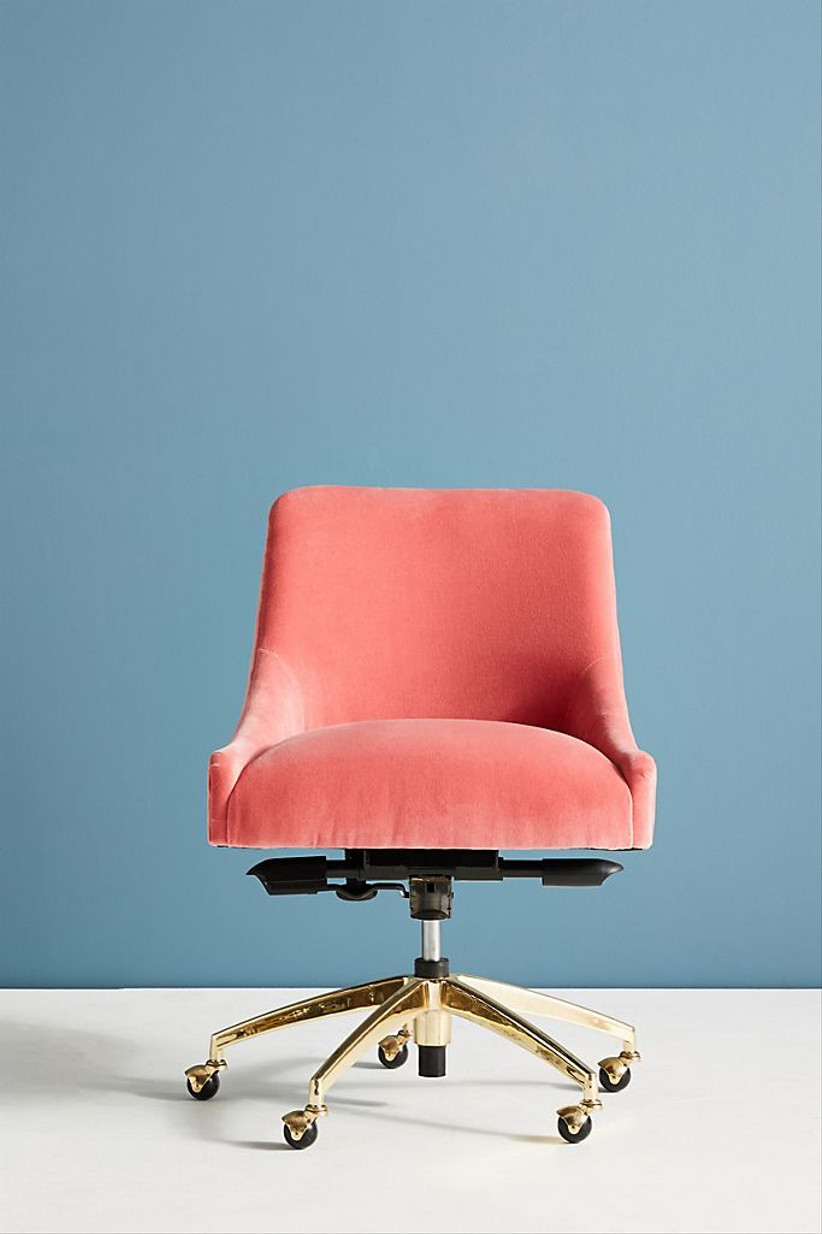 Anthropologie's eye-catching Elowen swivel chair would work just as well as an armchair as it would by your desk in a home office. The salmon pink colour is our fave, but it also comes in two other shades.
9. Island Spirit Chair — £398, Anthropologie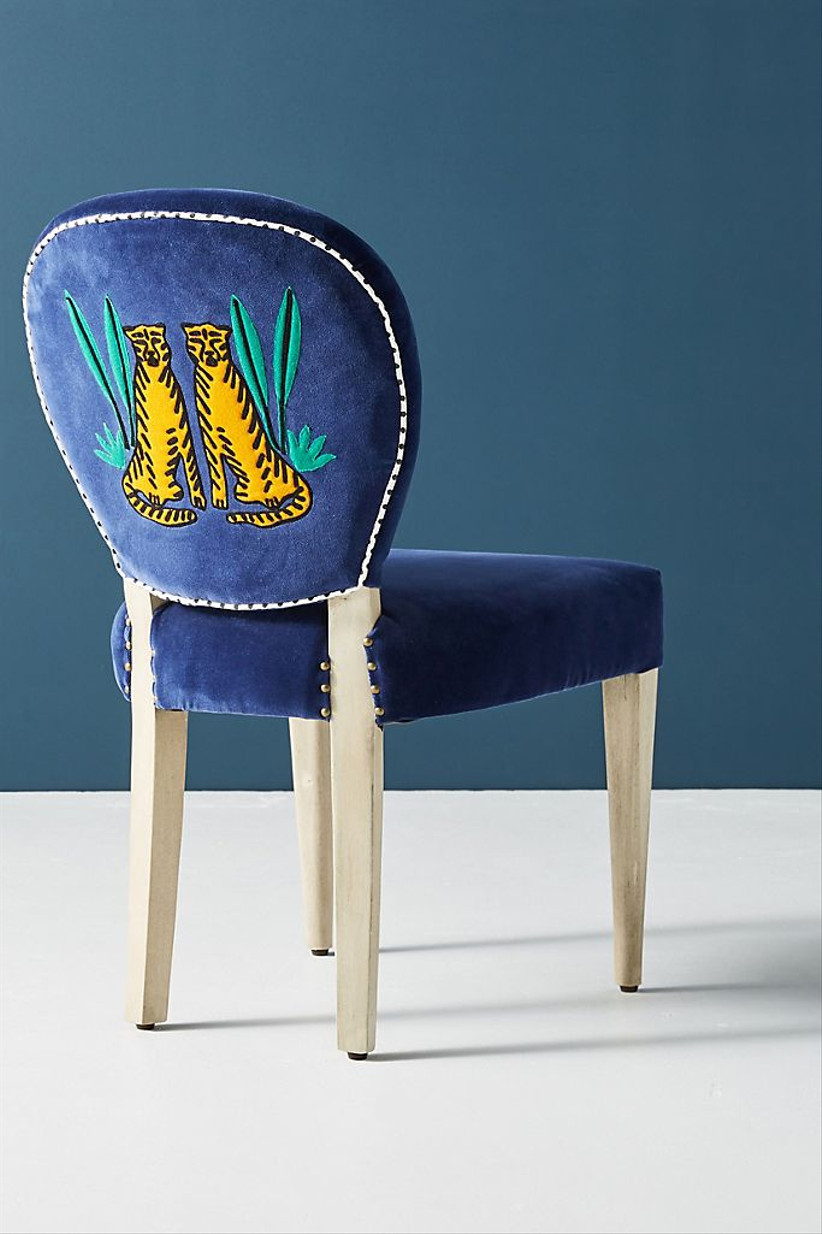 These printed chairs come in four designs, with this one being our favourite. As they are a definite investment, you may only be able to buy one, but given the standout print, one will certainly be enough.
10. Luciano Right Hand Facing Chaise End Corner Sofa, Tan Leather — £1,699, Made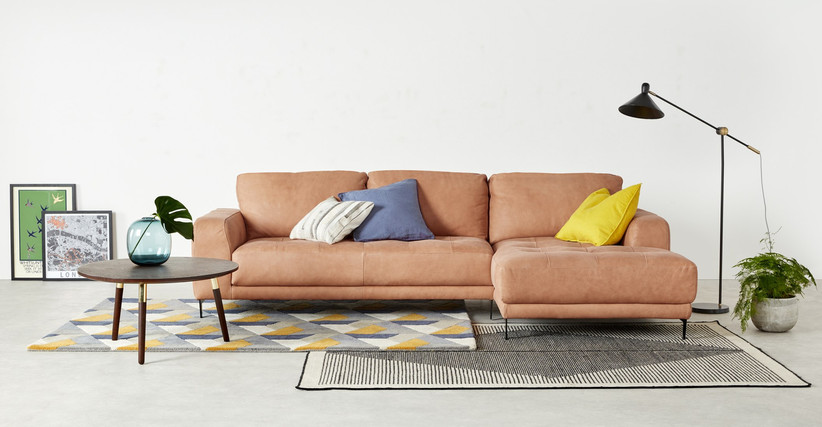 Made's gorgeous sofa may be an investment, but it's one absolutely worth making when you take into account the stunning pink-tan hue and soft, buttery-looking leather. Plus, it's big enough to fit the whole family on!
11. Crescent Moon Wall Shelf — £79, Urban Outfitters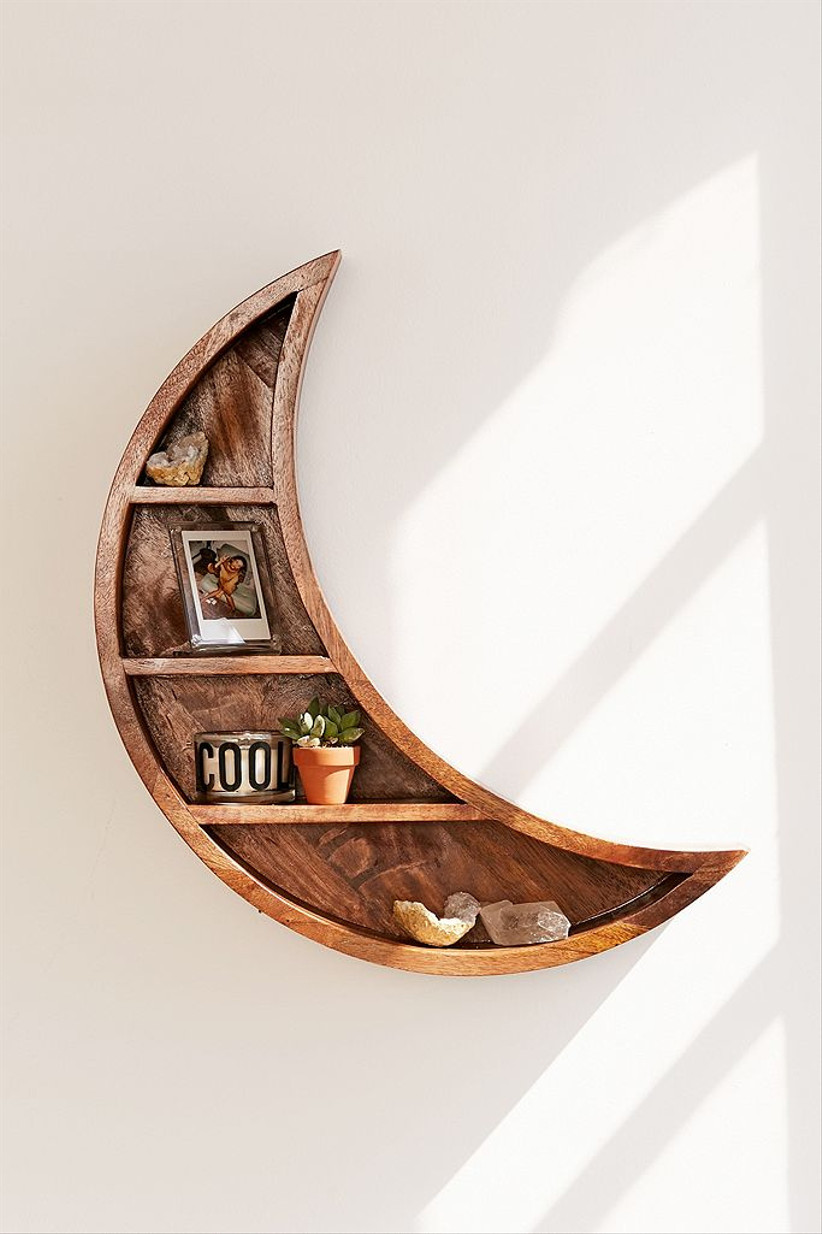 Shelves don't have to be boring, and this crescent moon-shaped shelf by Urban Outfitters proves the point perfectly!
12.
Ria Coffee Table — £279, Urban Outfitters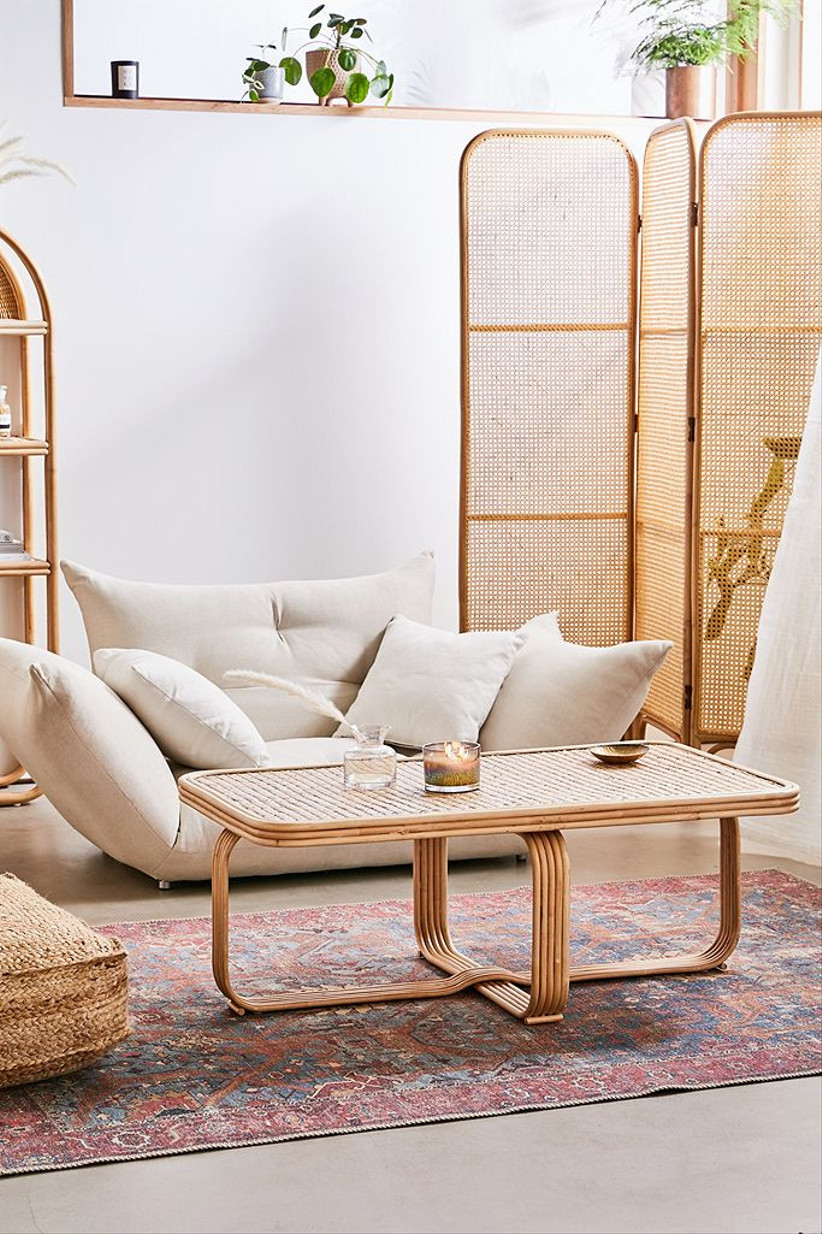 The unique legs of this table make it ideal for those who like to mix up their living room. Imagine it piled high with coffee table books, along with a nice cup of tea!
13. Metal Lounge Chair — £199, H&M Home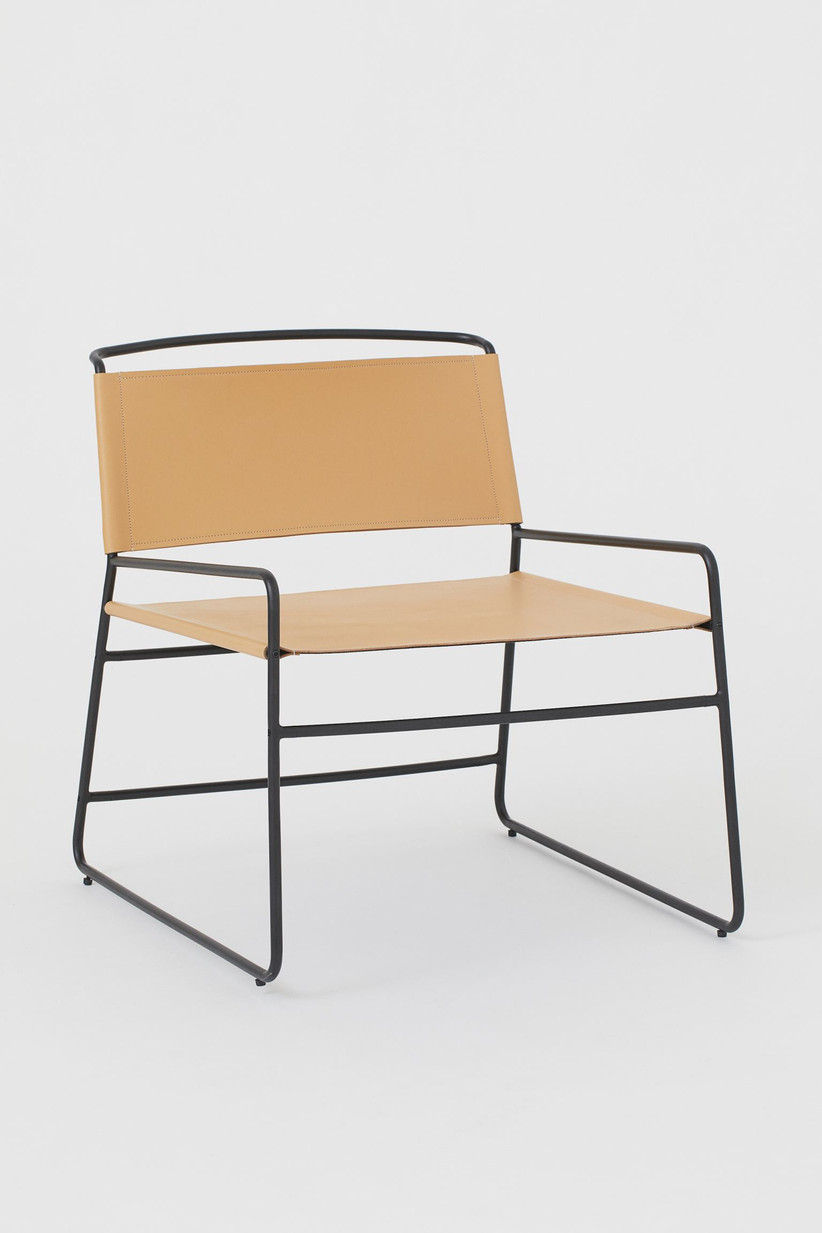 We could just as easily see this fashion-forward chair design at a trendy art museum as we can in your home. In short, it's a dream buy for modern spaces.
14. Acacia Wood Ladder — £89.99, Zara Home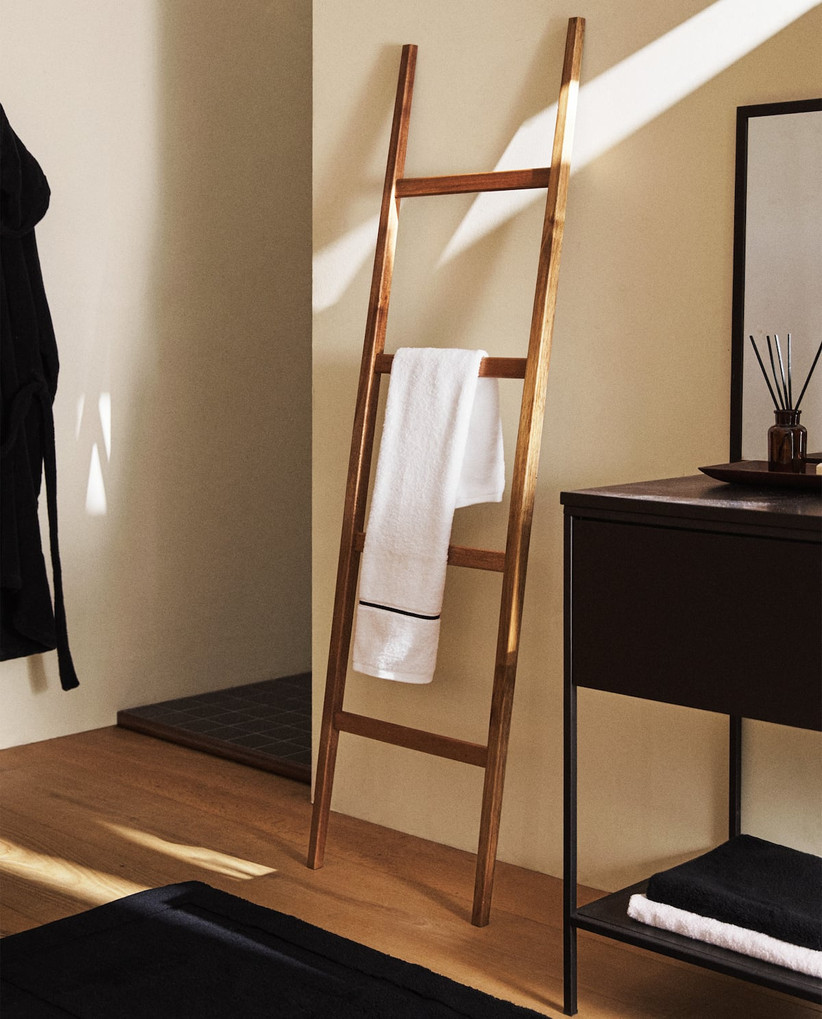 Ladders like this acacia wood design by Zara Home are perfect decorative furniture pieces that also come in handy for draping blankets or towels over.
15. Cotton Pouffe - £119.99, Zara Home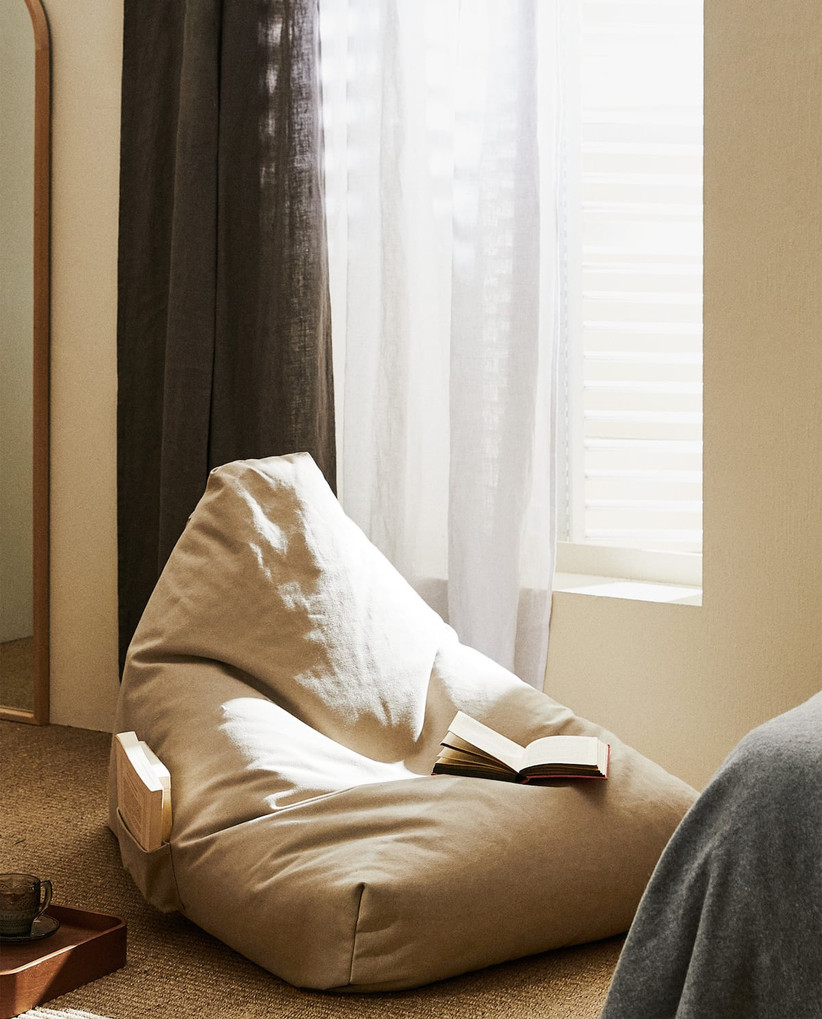 Cosy up on this cotton puouffe by Zara Home, which could easily become the perfect reading nook for book fans.
16. Florence Velvet Storage Ottoman — £149, Dunelm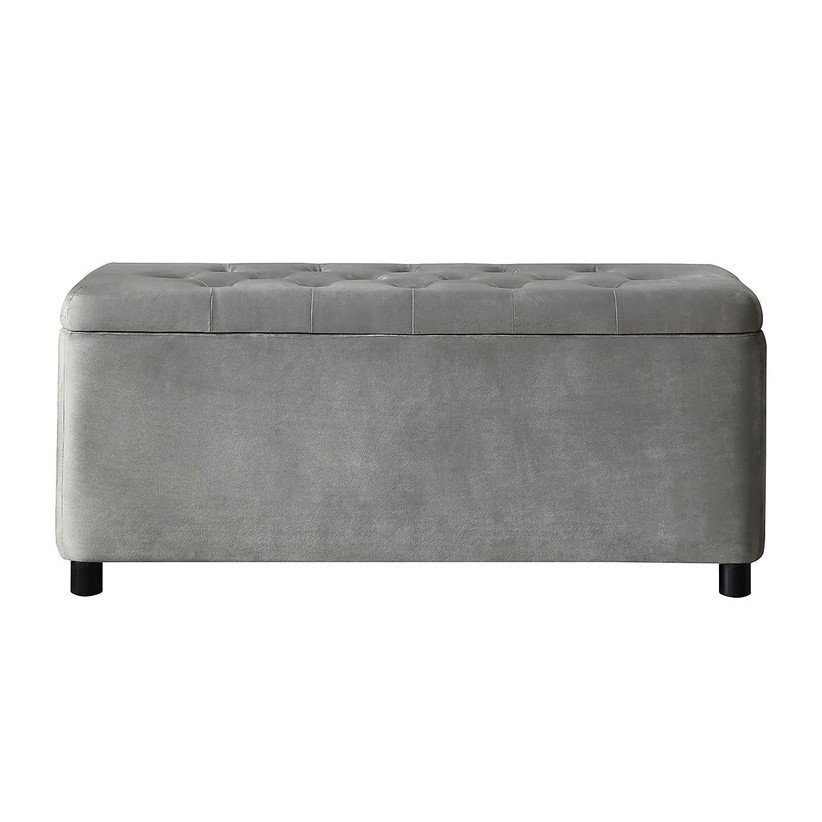 An ottoman adds a touch of sophistication to any bedroom, and this velvet-finish style by Dunelm is one of the best we've found for both style and practicality.
17. Hanna Mini Black Chest — £89, Dunelm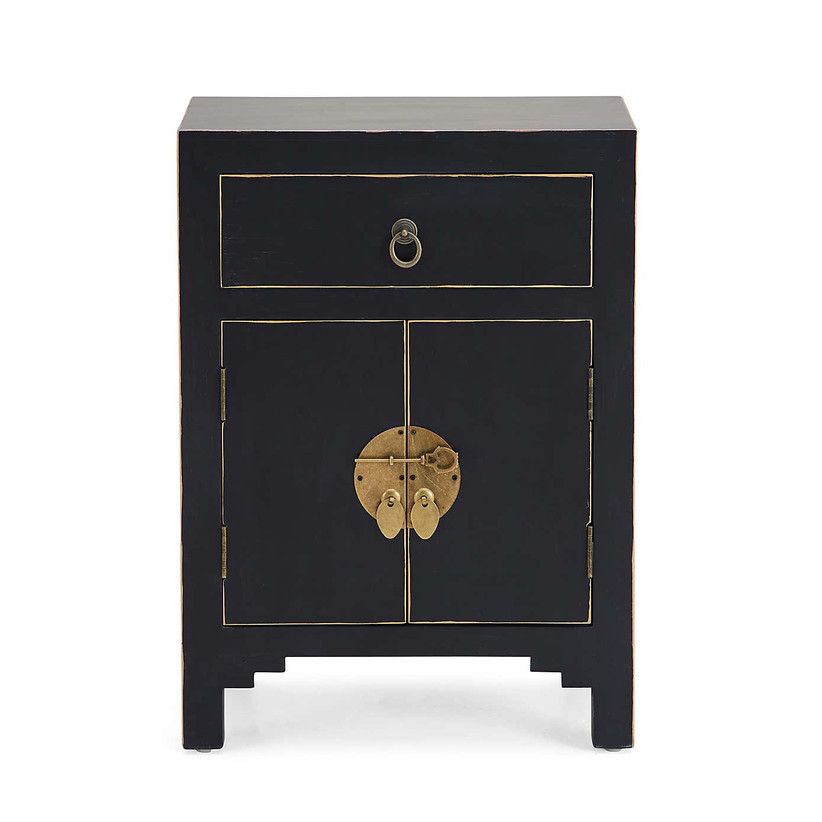 This versatile mini black chest by Dunelm has many uses, and looks antique despite its thrifty price and high street status!
18. Tress Mustard Yellow Velvet Chair — £375, Oliver Bonas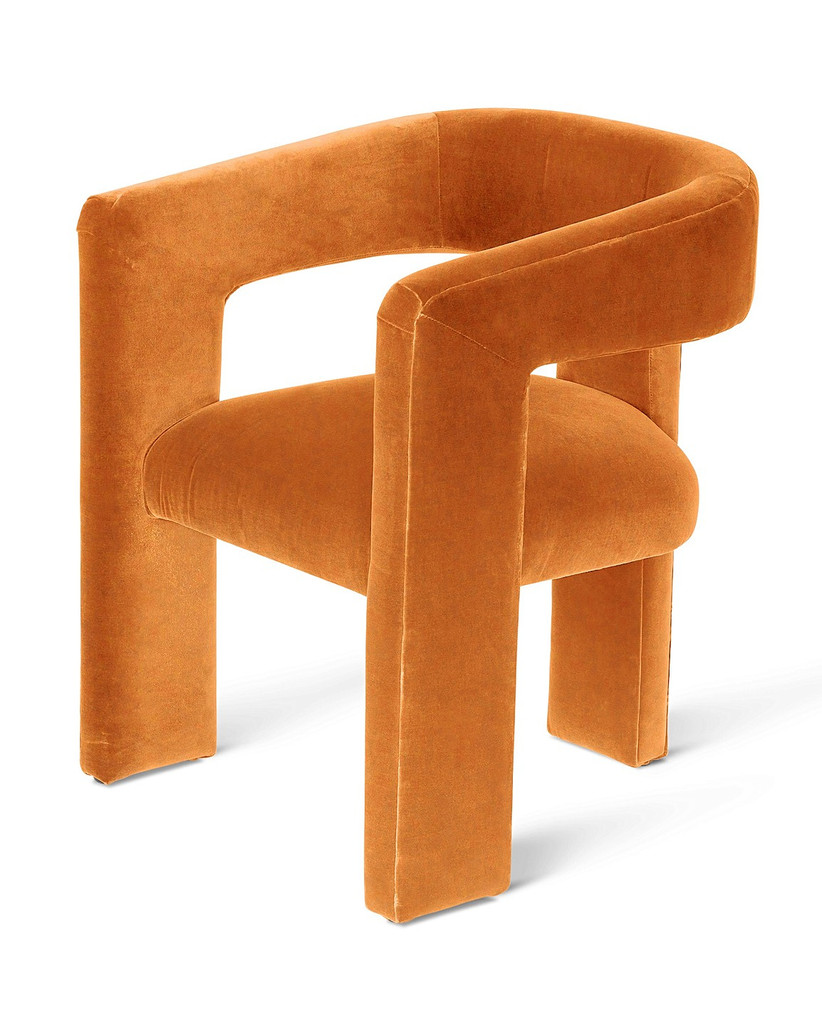 How unique is this Oliver Bonas chair, which comes in a number of colours?! We love the cut-out design and bold mustard hue.
19. Luxe Indigo Velvet Bar Stool — £295, Oliver Bonas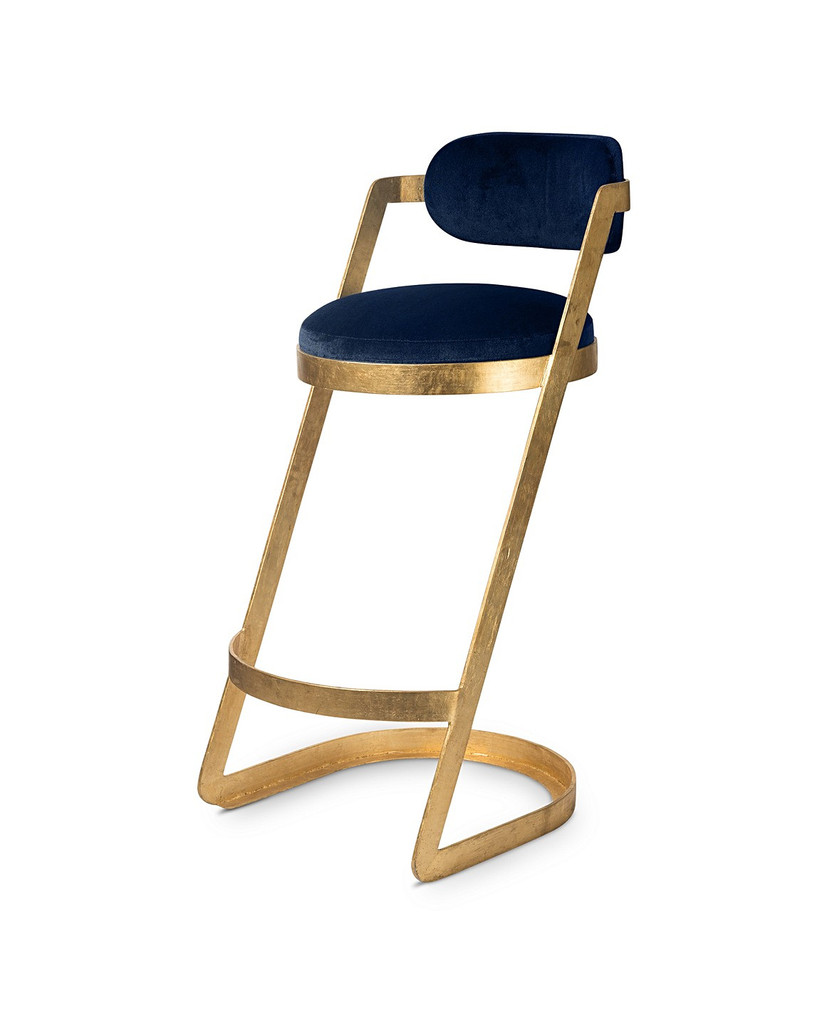 Another great buy by Oliver Bonas, the Luxe Velvet Bar Stool comes in a huge range of colours to suit all homes.
20. Brass Bar Cart — £495, Soho Home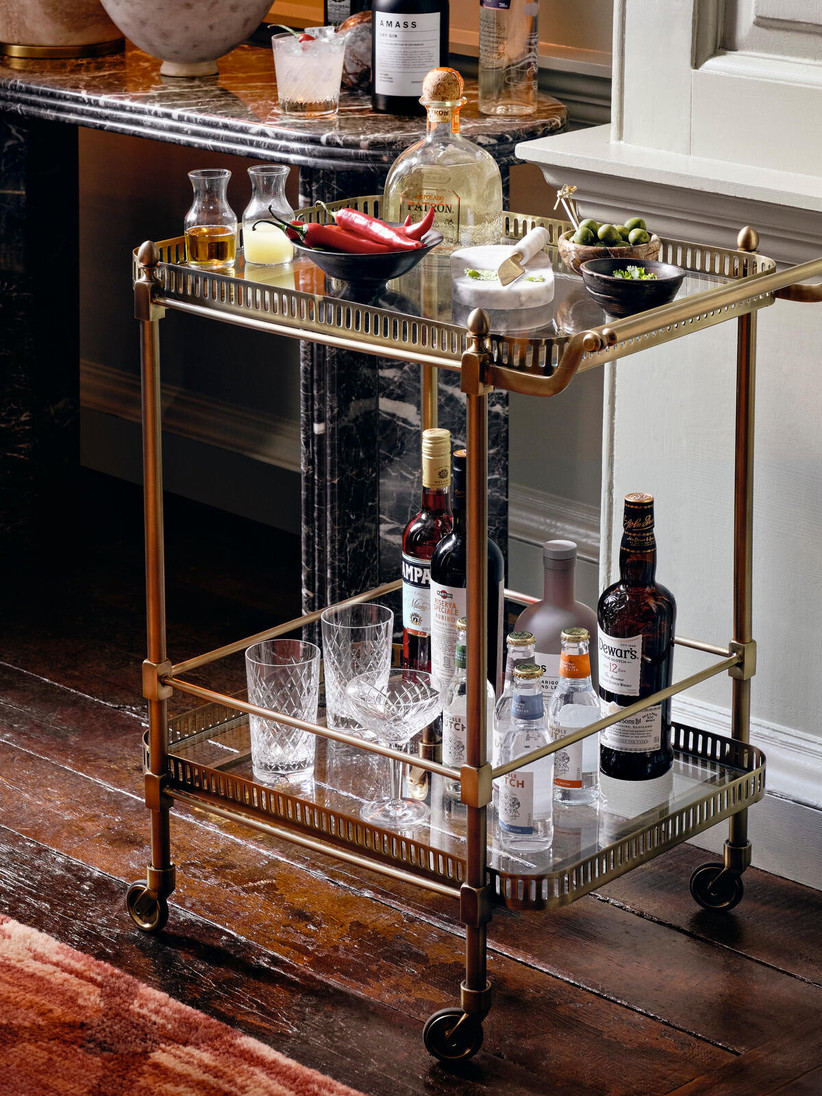 Every home needs a drinks trolley, and Soho Home's luxe take on the humble bar cart will elevate any space and add a touch of sophistication.
21. Duo Stool
— £119, Dwell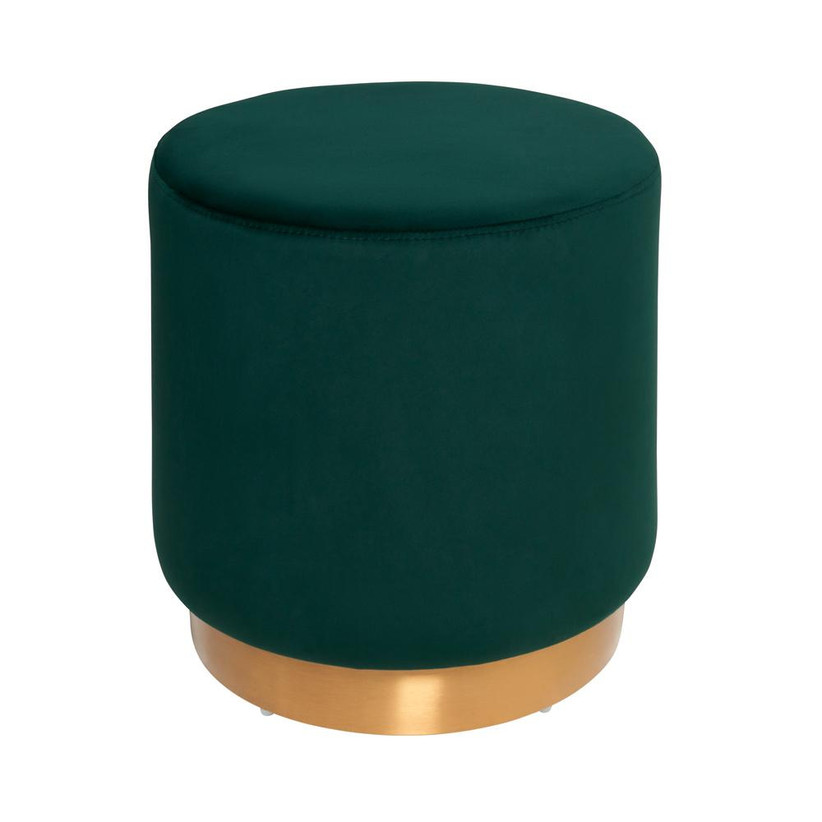 Is this Dwell find a footrest? A pouffe? A place to lay your newspaper or even a laptop? Well, in our opinion, it can be all three, making it a super versatile buy.
22. Patchwork Square Floor Pouf — £79, Urban Outfitters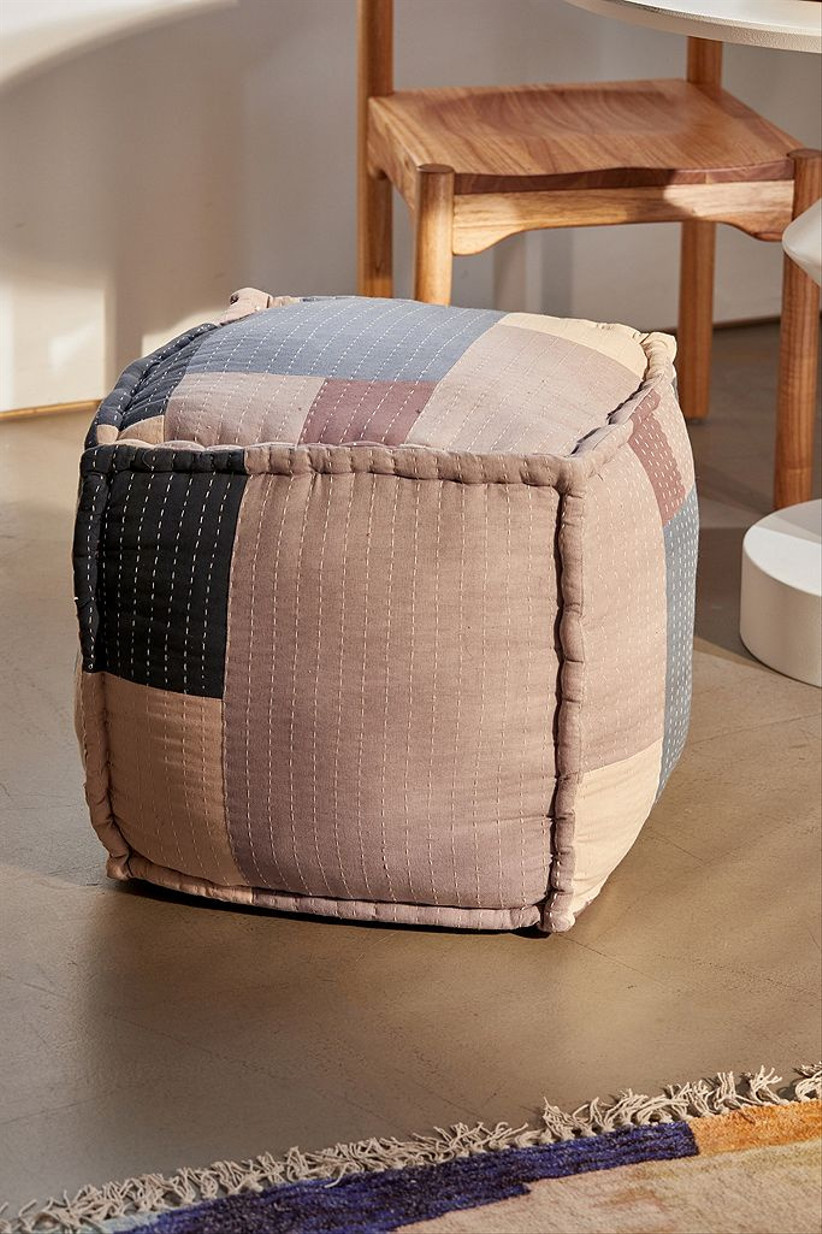 Whether you're using this floor pouf as a place to rest your feet, or somewhere to sit down after a long day, it'll do the job well, while also looking good doing it.
23. Small Black Industrial Storage Dresser — £250, Urban Outfitters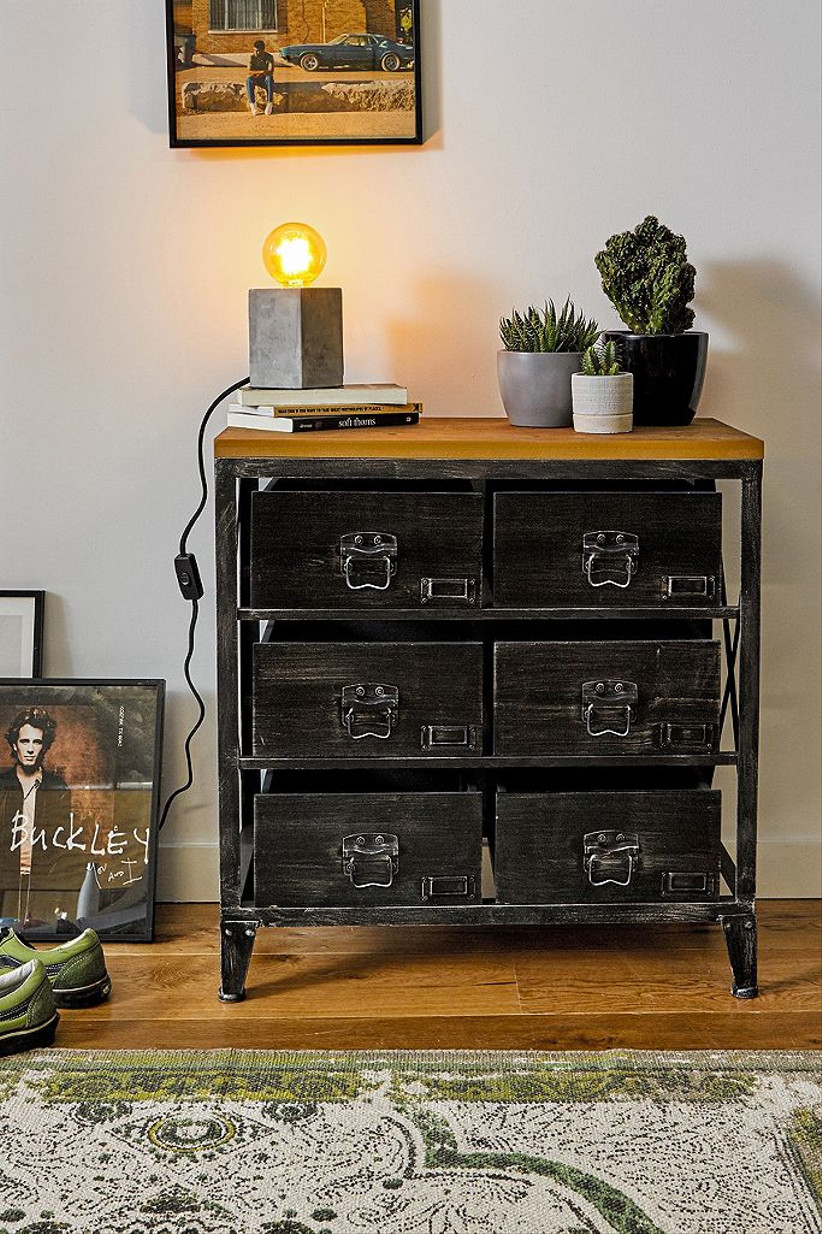 Urban Outfitters' small black industrial storage dresser combines modernity with tradition incredibly well.
24. Marte Storage Cabinet — £849, Urban Outfitters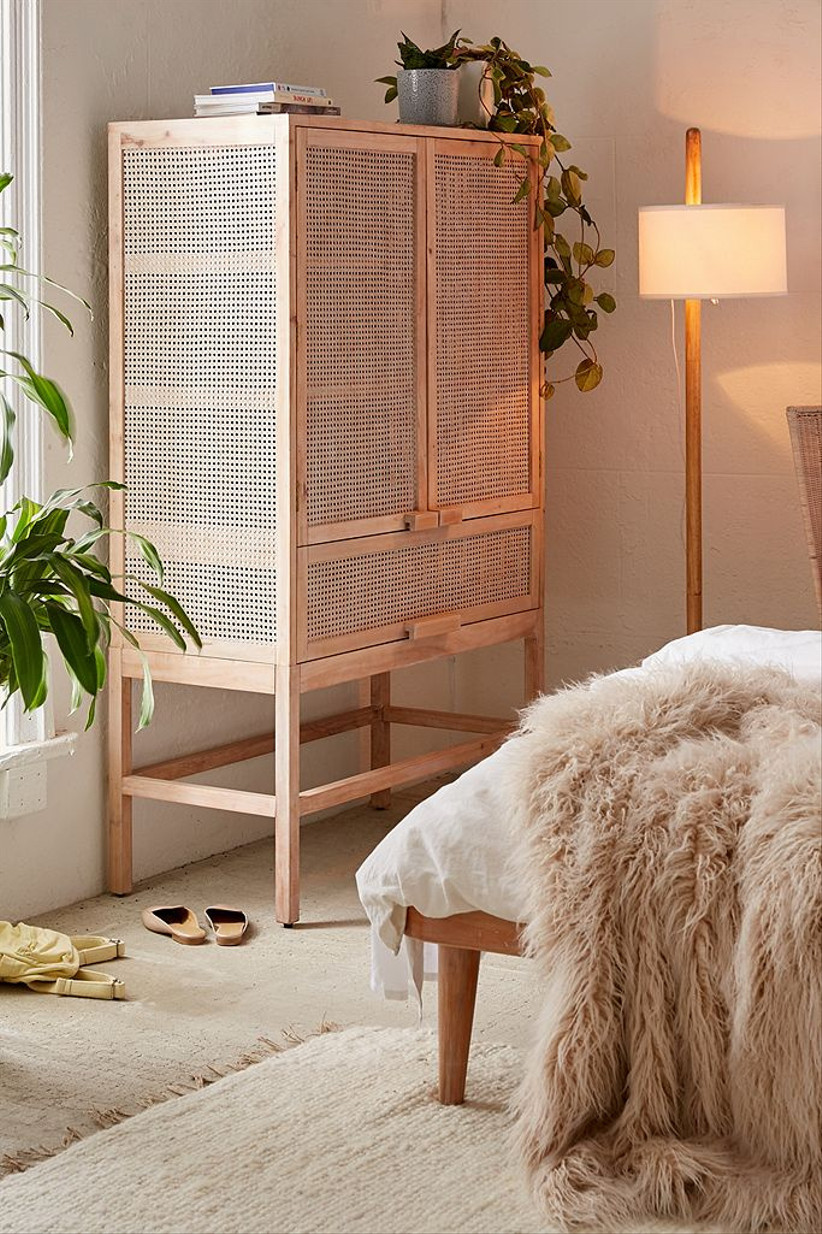 This gorgeous storage cabinet made from gmelina wood can be stored with anything, from books to beauty products. Pretty and practical, we hear you say?
25. Wood and Metal Storage Furniture — £99.99, Zara Home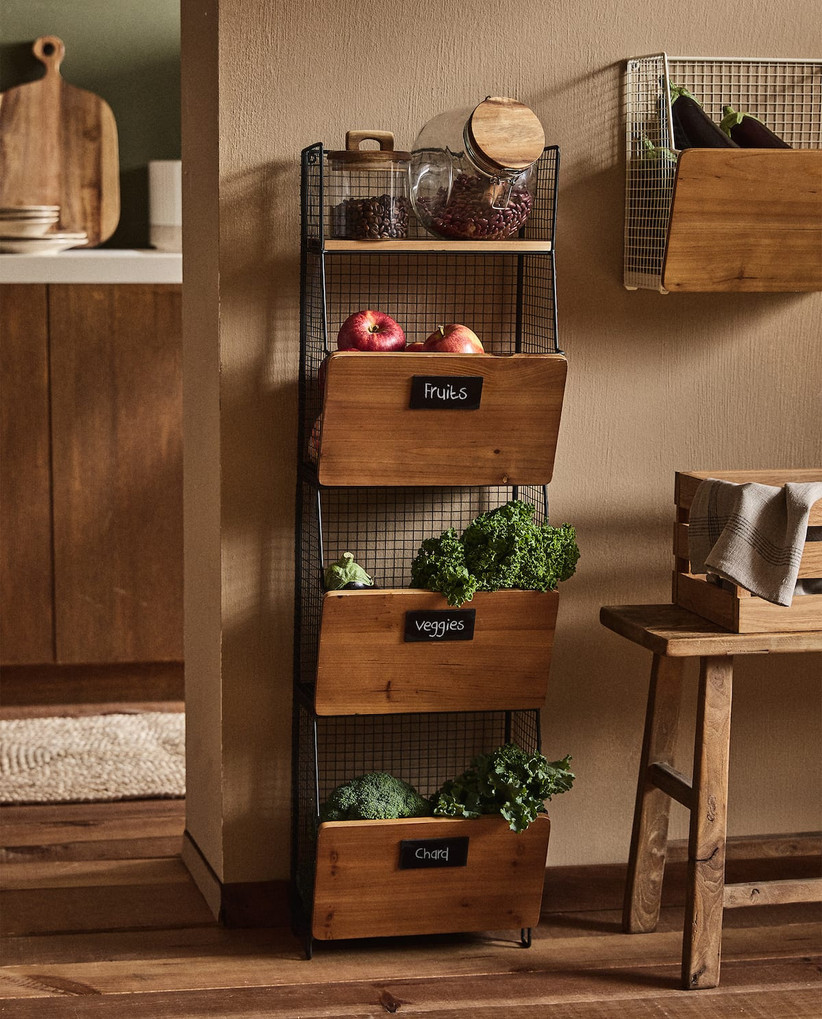 You can never have enough storage space, and this wood and metal piece works wonderfully in the kitchen to store fresh produce or tableware.
26. Wooden Chair — £159.99, Zara Home
This wooden chair may not look comfy, but add some cosy cushions and a fluffy throw and you're in business. Plus, just look how incredibly cool it is.
27. Wooden Centre Coffee Table — £349.99, Zara Home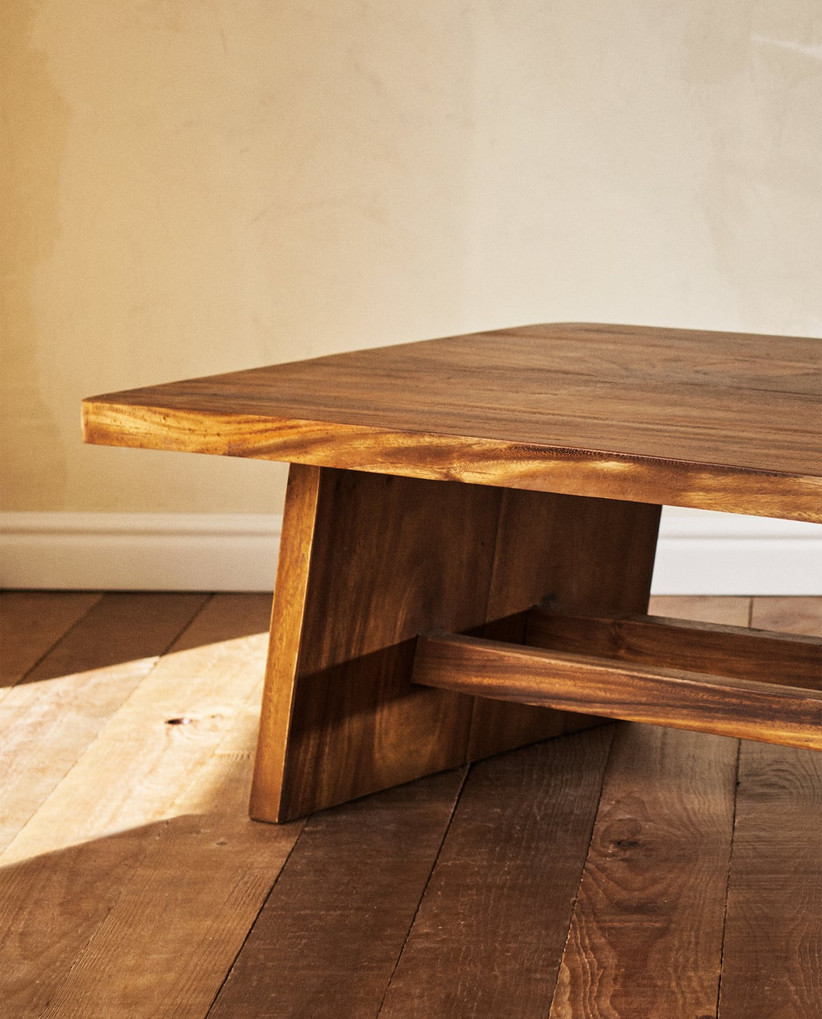 This glorious wooden table would work just as well paired with two matching benches in the dining room or kitchen. But fear not; it can still be used and loved as a simple coffee table too.
28. Low Lounge Chair — £199.99, H&M Home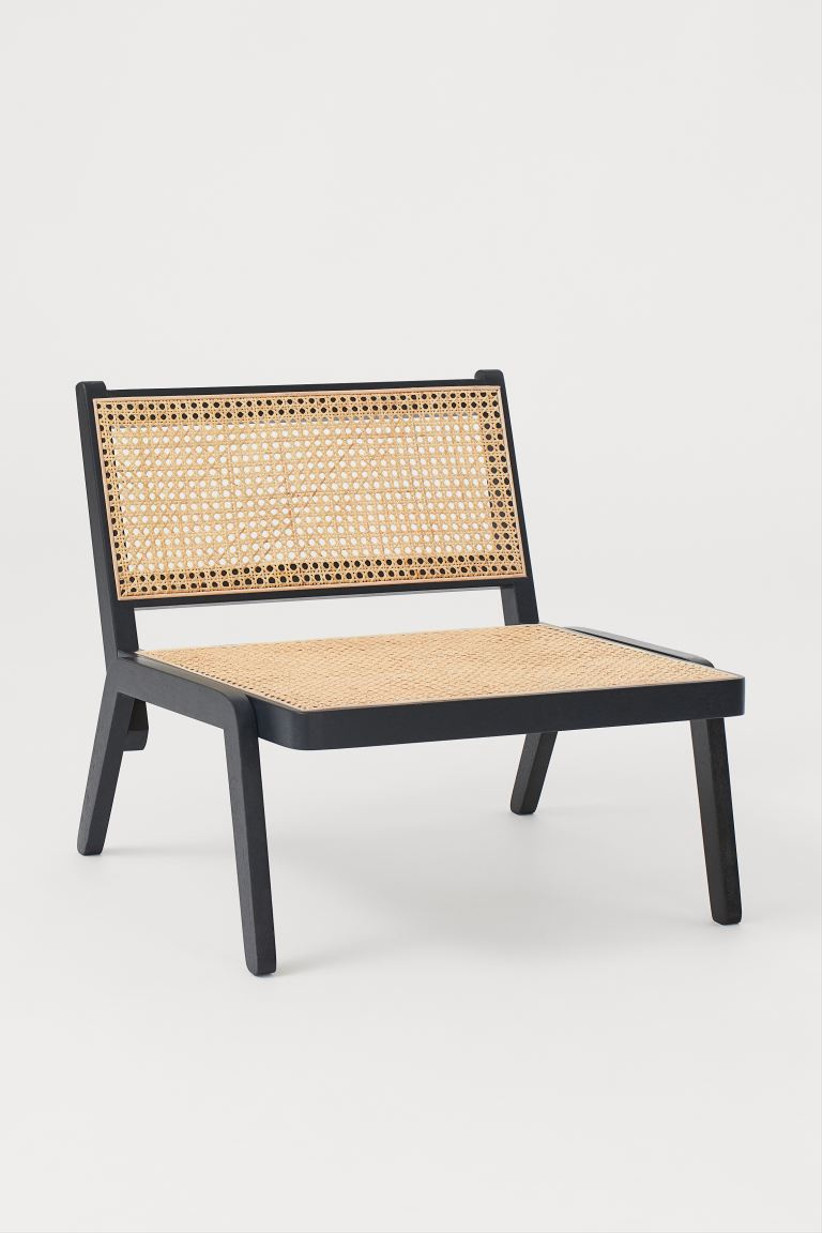 Rattan is so very 'in' right now, and H&M Home's take on the trend is as glorious as you'd expect.
29. Logan Double Sofa Bed — £349, Marks & Spencer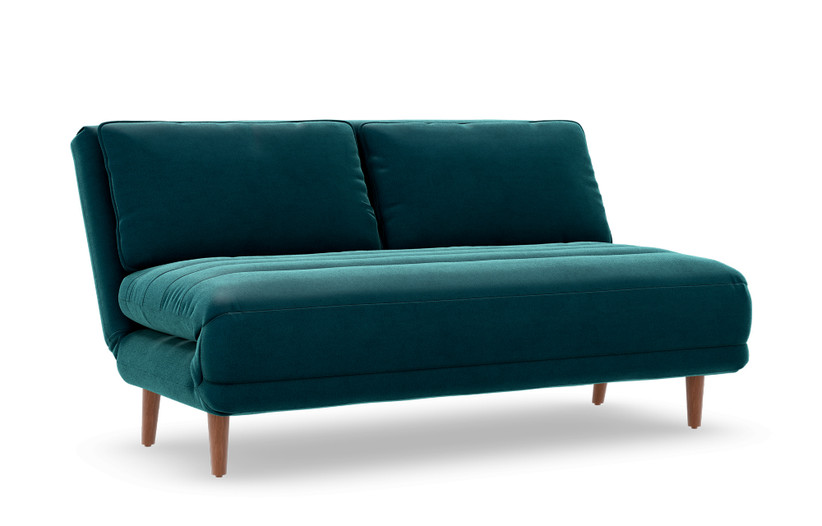 Not only is this affordable piece a cosy-looking, ultra-chic sofa, it also doubles as a pull-out bed for when family or friends come to visit!
30. Hastings Grey Dressing Table & Stool — £399, Marks & Spencer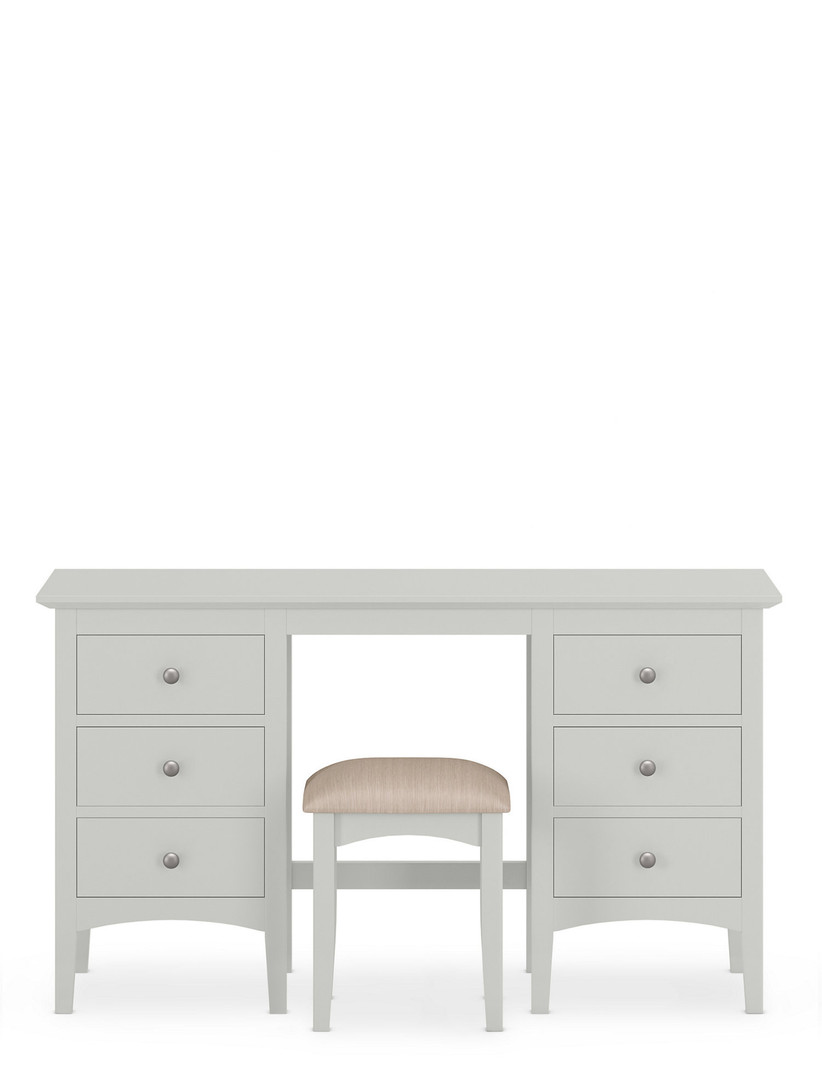 Every beauty fans needs — no, deserves — a dressing table, and Marks & Spencer's Hastings Grey Dressing Table & Stool can make all your wishes come true!
31. Brass Top Side Table — £99, Marks & Spencer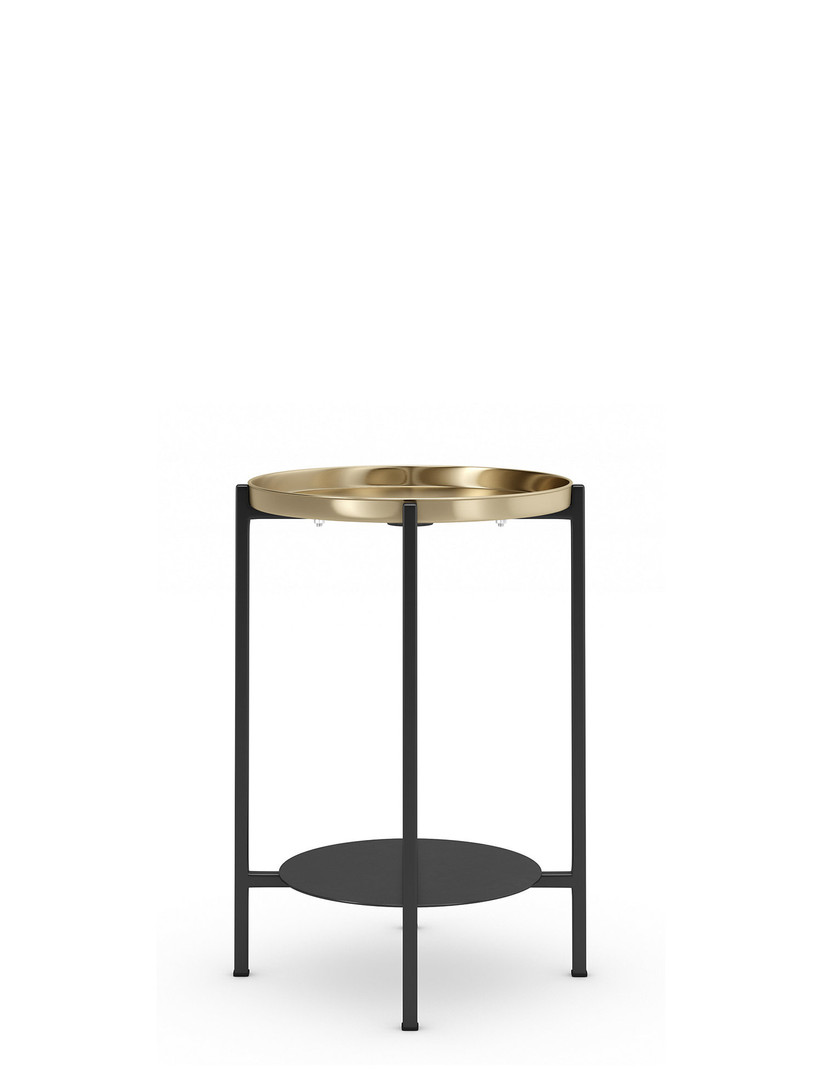 Whether you're going to use this as a side table in your living room, or by your bed to keep your book and glass of water, M&S' brass design gets top design marks from us.
32. Farley Round Coffee Table — £229, Marks & Spencer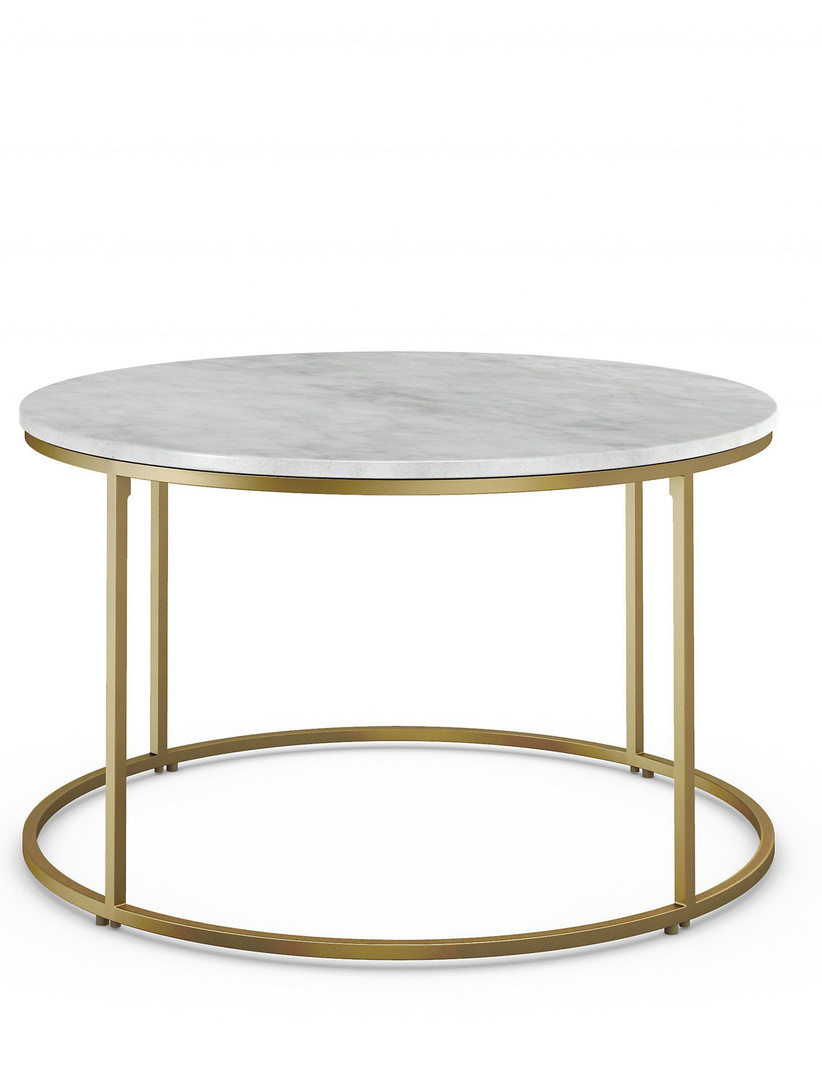 The Farley Round Coffee Table boasts a chic marble design, along with a fair amount of space to ensure room for everything needed.
READ MORE: The Prettiest Marble Wedding Ideas
Are you looking for more ideas for your wedding anniversary? Don't miss our favourite personalised wedding anniversary gifts for even more inspiration.
We have included third party products to help you navigate and enjoy life's biggest moments. Purchases made through links on this page may earn us a commission.