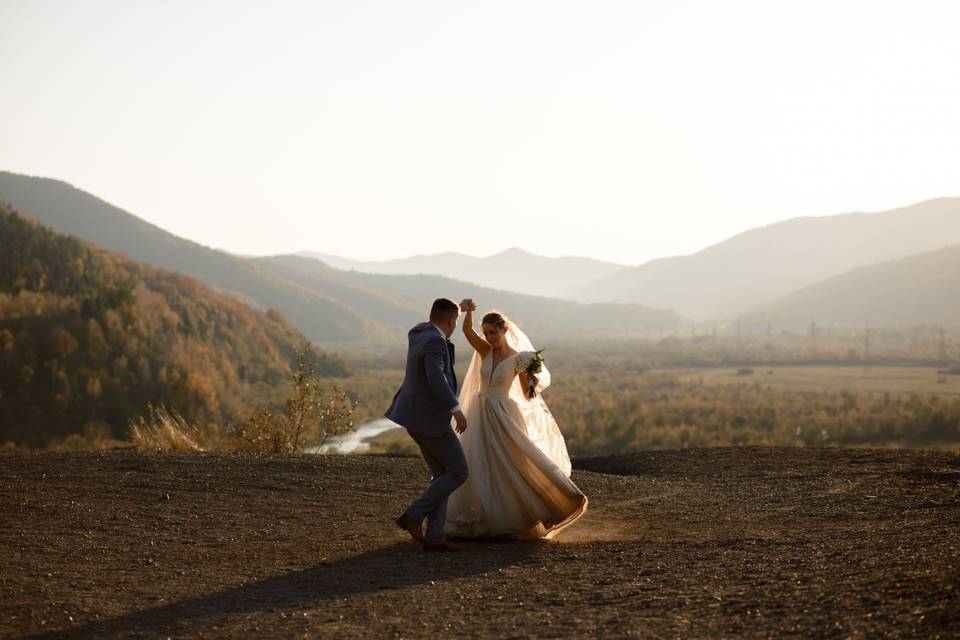 "Small weddings" may be allowed to take place from the 1st June 2020 under new Government guidelines.
Following Prime Minister Boris Johnson's announcement on Sunday night about the UK's "roadmap" out of Coronavirus lockdown, the Government released a 50-page document which had a brief mention of what we may expect to happen to weddings.
In step two of the plan, which will not come into effect until at least the beginning of June, people will be allowed to expand their social bubble to include one household beyond their own.
"In addition, the Government is also examining how to enable people to gather in slightly larger groups to better facilitate small weddings," the document read.
So what does this mean for your wedding? Currently weddings are banned under social distancing rules that prevent any mixing with people outside your immediate household. This had led to the difficult decision for many couples to postpone their weddings to later this year or into 2021.
Prior to lockdown coming into effect on the 23rd March, restrictions had been placed on the number of people allowed at wedding ceremonies to help maintain social distancing.
The Church of England restricted weddings to just five people – the couple, the vicar, and two witnesses – while registrars could perform weddings with a maximum of 10 guests present – the engaged couple and up to eight guests.
It's possible that from the 1st June a variation of these restriction may come into effect again, however, the Government have stressed these plans are conditional.
The Justice Secretary Robert Buckland told the BBC that he was giving a "lot of anxious consideration to the effect of the potential changes as to what we can do with regard to marriage ceremonies" and told the public to "watch this space, we're working on it."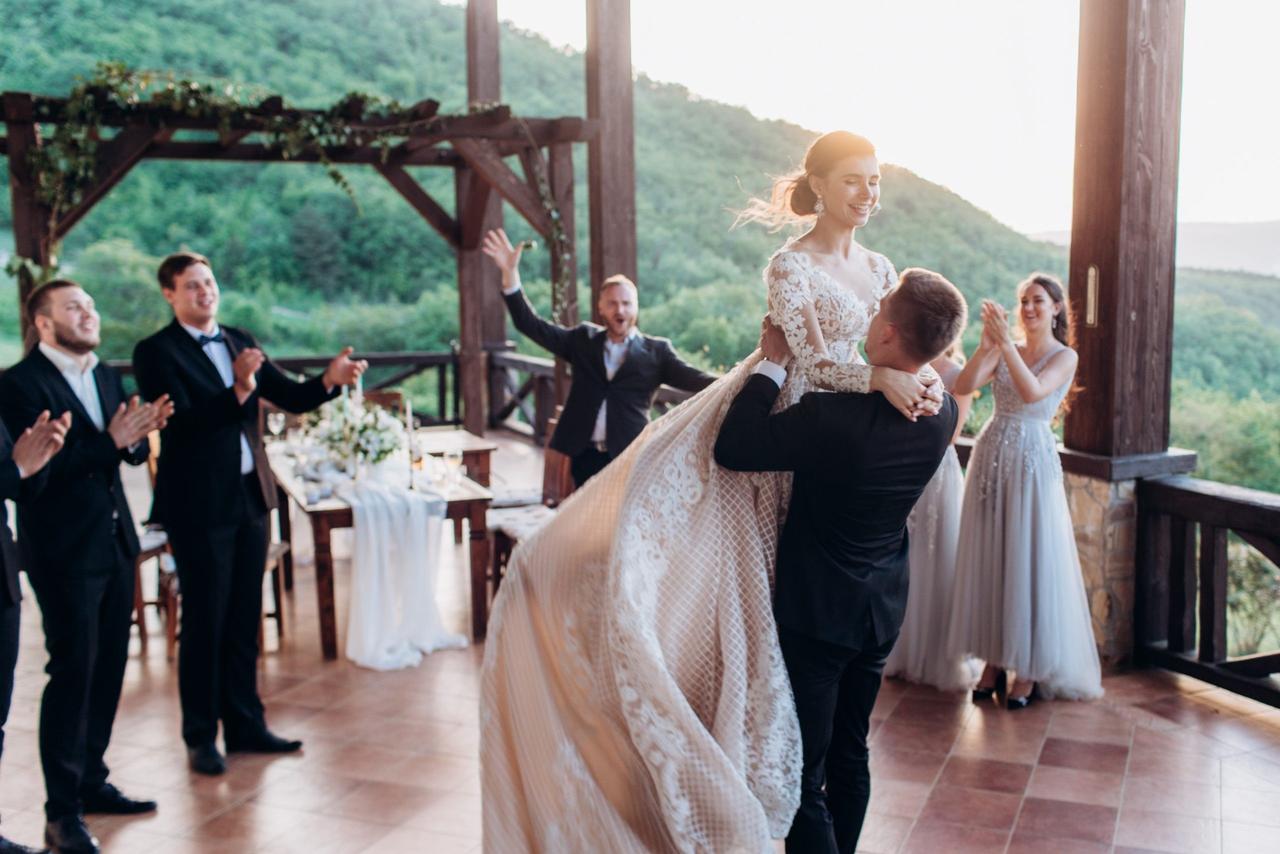 When Will Weddings Be Possible Again?
Boris Johnson has given no exact dates for when weddings may be allowed to take place, but we do know that there will definitely be no changes to the rules until the 1st June at the earliest.
The latest Government FAQs read: "There's no change at this time. We understand the frustration couples planning a wedding must be feeling, so we have set out our intention to enable small wedding ceremonies from 1 June. As with all coronavirus restrictions on places of worship, venues and social distancing, we will look to ease them as soon as it is safe to do so."
The opening of places of worship and hospitality businesses, such as pubs and hotels, will happen in step three, which won't come into effect before the 4th July 2020.
This may mean that your venue is able to host a smaller, socially-distanced version of your wedding from later in the summer, however, the advice is still unclear on what businesses will be allowed to open and what a wedding might look like under social distancing rules.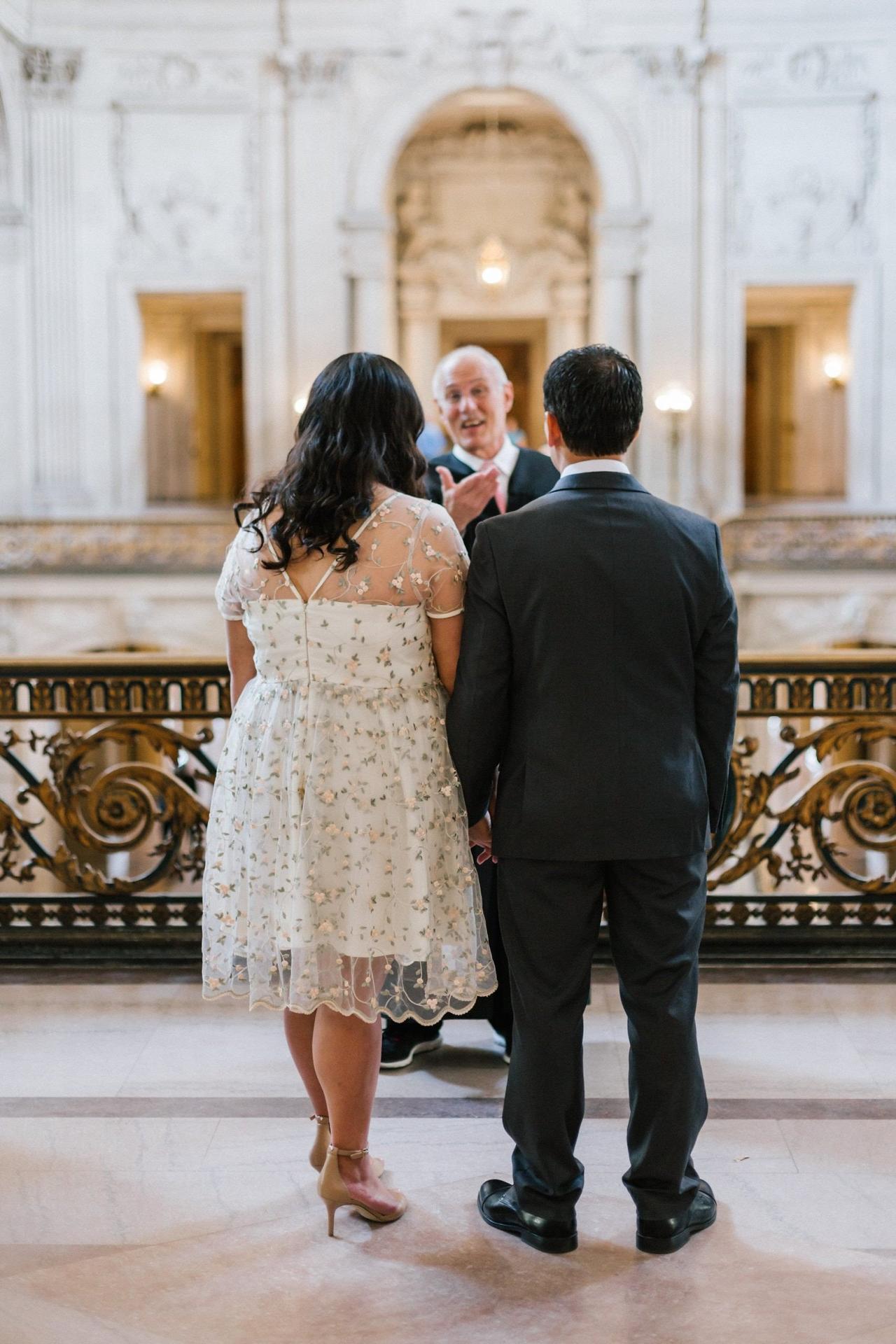 Should We Keeping Planning Our Summer Wedding?
Hitched's advice is that couples postpone their summer weddings if they can. Boris Johnson's speech made it clear the re-opening of Britain is very conditional on the R rate (reproduction rate) of the virus staying below 1, and lockdown restrictions may have be reintroduced at any point if it looks like we may experience another peak.
Postponing your wedding is a heartbreaking decision, but rescheduling to later this year or into 2021 remains the safest option to ensure you get the wedding day that you want.
A Hitched survey found that 76% of couples marrying before July this year had postponed their wedding, with the majority taking theirs forward into next year.
Even if "small weddings" are allowed from June, the format will be very different to what you expected, with possible limits to five or 10 guests, recommendations to wear masks and social distance, and outdoor weddings encouraged.