17 Crazy Celebrity Wedding Gift Lists
Looking for some crazy inspiration for your wedding gift list? We've picked out 17 of the best celebrity wedding gift requests
We have included third party products to help you navigate and enjoy life's biggest moments. Purchases made through links on this page may earn us a commission.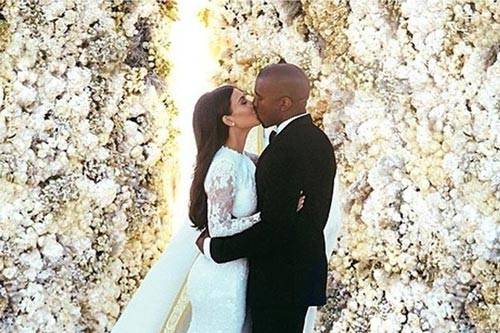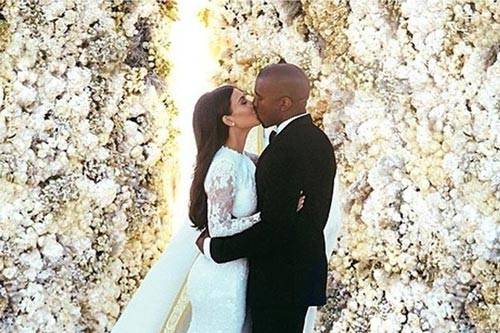 You know how weddings are all about love, and it's your presence that matters, not your presents… Well, that doesn't always apply and especially not for the rich and famous, celebrity weddings take gift buying to another level – as the gift list experts at Prezola explain:
"You'd think that celebs already have everything they could possibly want or need but when it comes to wedding gift lists, the demands are just as big as their bank accounts. After falling madly in love with a fairytale whirlwind romance, celebs love to have wedding gifts that hold memories and provide expensive heirlooms to be proudly displayed in the home.
"After all, you can't host a multi-million dollar wedding and then ask for a pack of Uno cards as a gift."
We've scoured the gift lists of celebs worldwide to find out the most outrageous celebrity wedding gifts! If this is what they want for their wedding, imagine what they'll be after for their wedding anniversaries…
Kim Kardashian and Kris Humphries
When Kim Kardashian married Kris Humphries they requested a glass vase which cost over £5000. We wonder who has custody of the Baccarat Cosmos extra-large vase now…maybe Kanye?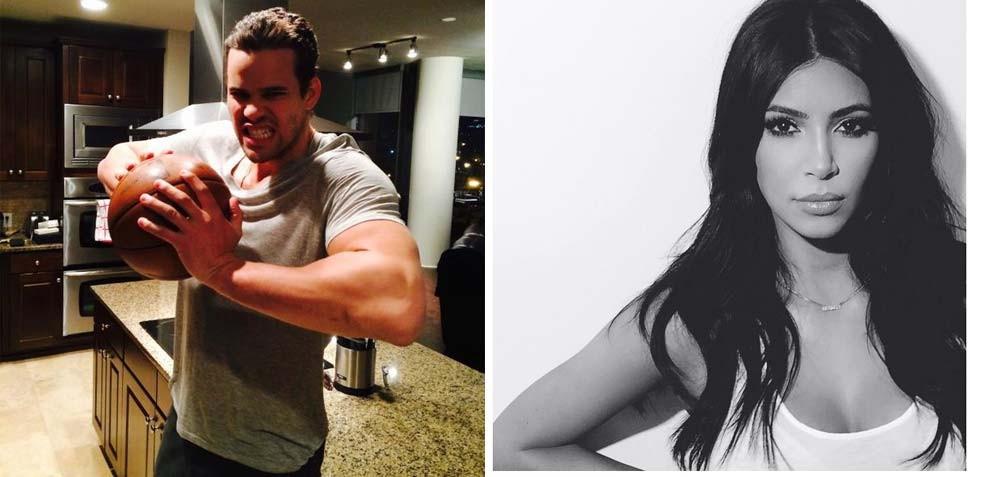 Image credit: twitter.com/krishumphries instagram.com/kimkardashian
Kate Moss and Jamie Hince
Jamie Hince and Kate Moss must smoke a lot – their wedding gift list included 14 ashtrays. How much can an ashtray cost, you ask? These crystal receptacles – design to hold cigarette ash – cost a whopping £240 each. The couple sadly split after four years of marriage, perhaps they took seven ashtrays each?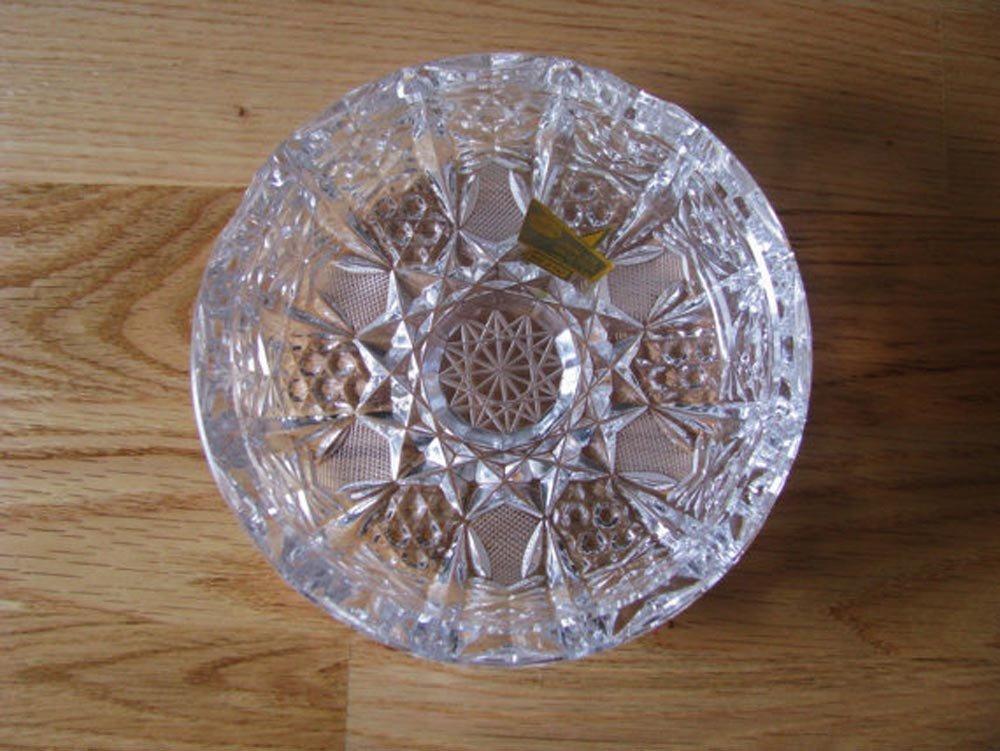 Steal their wedding style with similar ashtrays at 10% of the price!
Image credit: Redford Retro at Etsy.com
Stella McCartney and Alasdhair Willis
Fashion designer Stella McCartney had a wedding gift list that was surprisingly modest – she and husband Alasdhair asked their guests to buy them trees so they could plant their own forest. We bet their gift table was a little messy…
Angelina Jolie and Brad Pitt
Before their 2016 split, Angelina outdid wives everywhere when she treated her husband to a $250k typewriter which was once used by Ernest Hemingway to write his famous novels. Mind you, if Brad Pitt was your husband you'd probably want to buy him gifts like that too.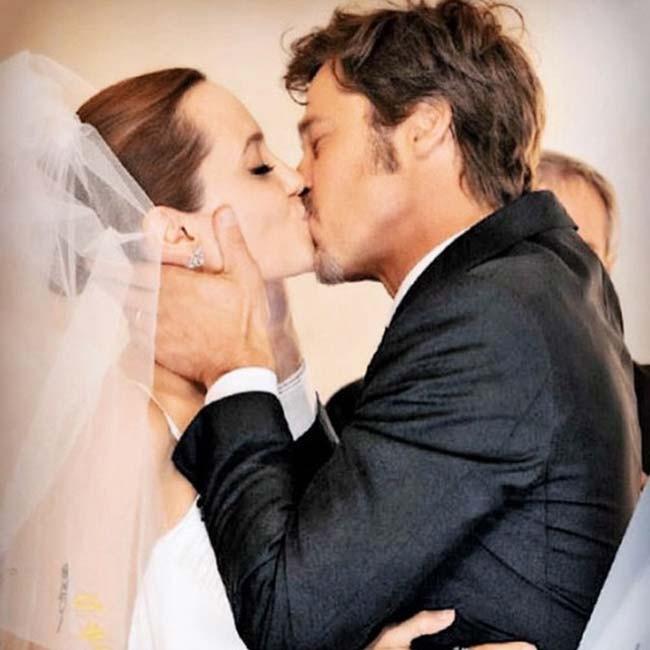 Image credit: instagram.com/angelinajolieofficial
Eva Longoria and Tony Parker
This couple have now divorced due to irreconcilable differences – so maybe it's just as well their wedding gift list included a few $100 Tiffany cocktail stirrers. They might need a few cocktails to drown their sorrows.
Amal Alamuddin and George Clooney
Amal's wedding gift for George was truly thoughtful – she bought him 12 handmade cocktail glasses from Venice, designed to match the glasses at the Hotel Cipriani so they can be reminded of their special day every time they sip a Bellini!
Prince Charles and Diana
One of the wedding gifts for the newlywed Prince and Princess of Wales was a diamond encrusted model boat, which cost £500,000. Um, one hopes one's own friends are as generous…
Liza Minelli and David Gest
Did you know Liza Minelli loves soup? No, she really does. Why else would she have four soup tureens costing £2500 each on her wedding gift list? Does anyone like soup that much?
Kim Kardashian and Kanye West
What do you buy the woman who has everything (including, possibly, a very expensive glass vase?)? Yeezy was on the case – he bought Kim a portrait of herself, wearing only Louboutins and a g-string and called it 'Perfect B*tch'. If you love the idea of an outrageous wedding then take a look at how you can make your wedding more Kanye!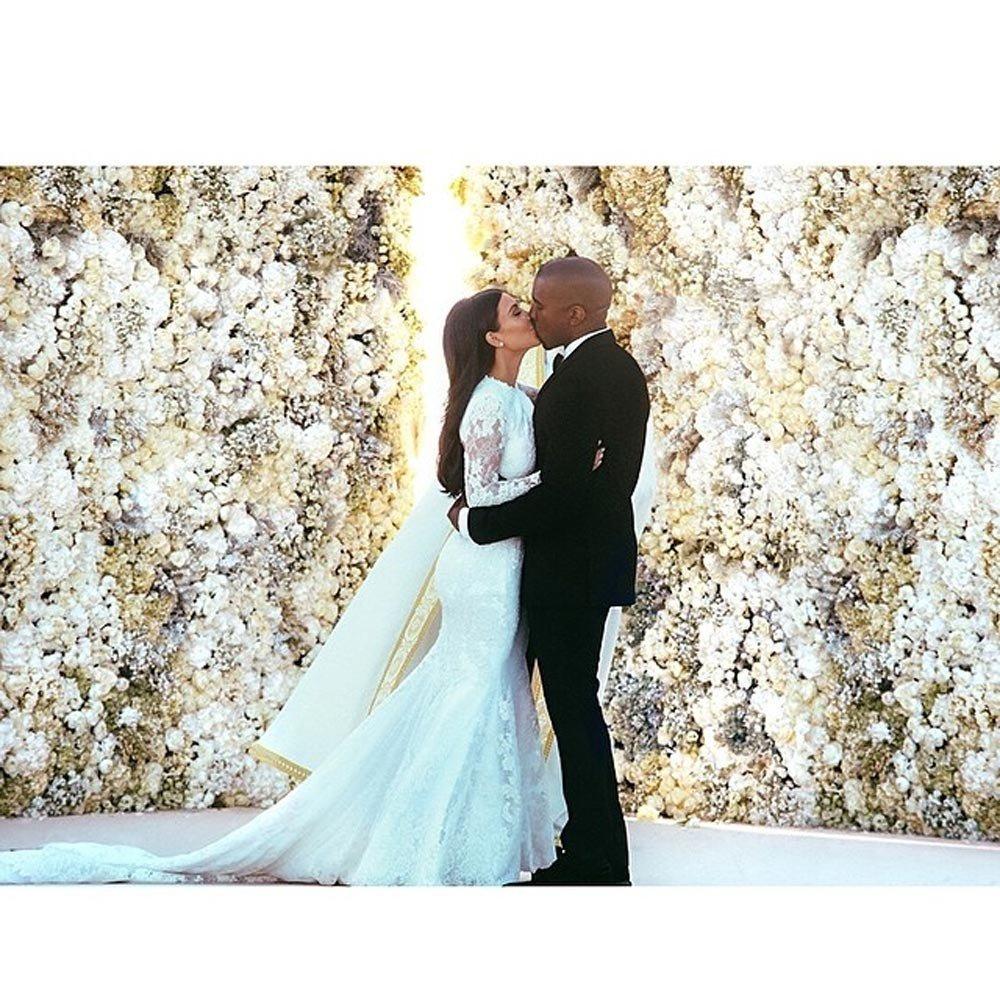 Image credit: instagram.com/kimkardashian
Spencer Pratt and Heidi Montag
When Speidi tied the knot they had a $500 set of salt and pepper shakers from Tiffany on their gift list. No matter what happens, their food will always be beautifully seasoned.
Find out more about the best wedding gift lists here.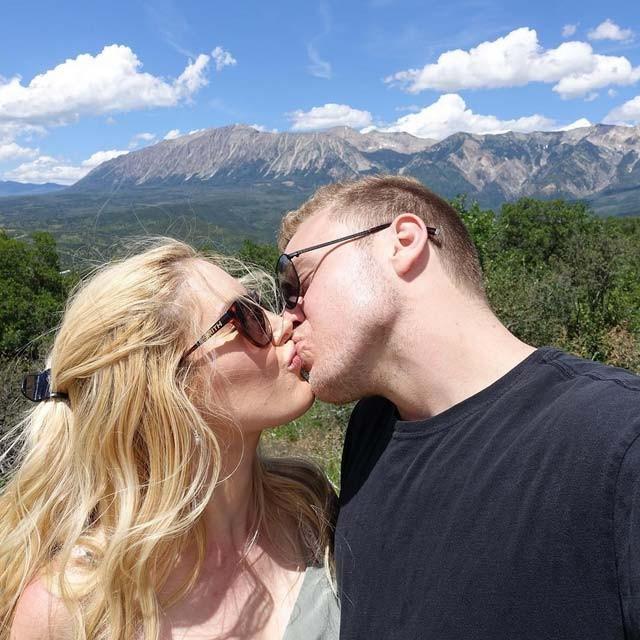 Image credit: instagram.com/spencerpratt
Anne Hathaway and Adam Schulman
When Devil Wears Prada actress Anne Hathaway married Adam Schulman, PETA decided to get them something no one else would – they went off gift list and sponsored a cow named Peter in the couple's honour.
Jamie O'Hara and Danielle Lloyd
Footballer Jamie O'Hara decided to treat his now ex-wife Danielle to a Bentley as a wedding present. No big deal. Did we mention he also had it studded with crystals?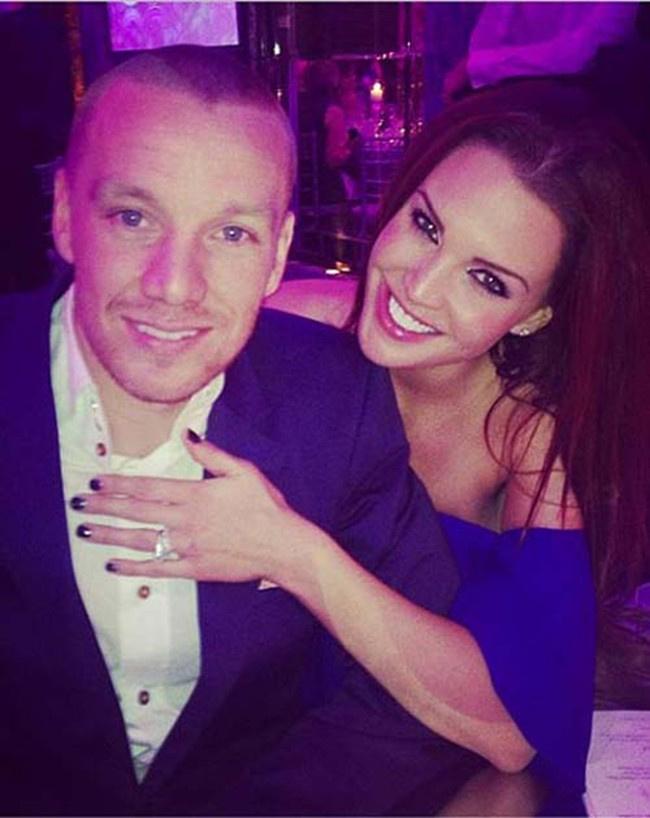 Image credit: instagram.com/missdlloyd
Madonna and Guy Ritchie
The minister at Madonna and Guy Ritchie's wedding presented the couple with two rolls of toilet paper. She said it's a tradition – toilet paper is long and strong, like a marriage should be. Hmm. We wonder what happened to the loo rolls in the break up… and if our friends will accept toilet roll as a wedding present…
Alex Reid and Katie Price
Alex Reid treated Jordan to a micro pig called Bingles as a wedding gift. Her love was so great for Bingles she declared she could never eat pork again.
Prince Edward and Countess Sophie of Wessex
When this royal couple tied the knot, they certainly didn't hold back on their gift list. We wonder who bought them the solid silver teapot, which cost £9000, and if they got the matching jugs at £10k?
Victoria and David Beckham
What could the Beckhams possibly want for? The couple who have everything asked their wedding guests to give them shopping vouchers. We wonder where they spent them.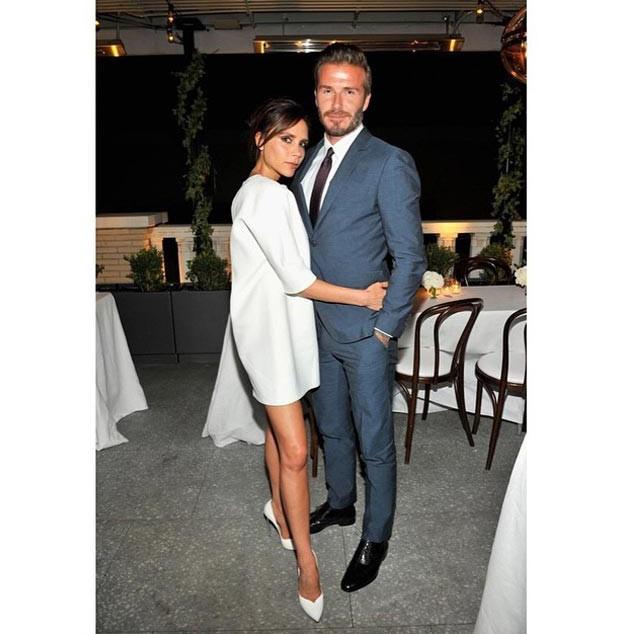 Image credit: instagram.com/victoriabeckham
Michael Douglas and Catherine Zeta-Jones
The Hollywood power couple asked for cash instead of wedding gifts – slightly unusual, you might think (at least with their bank balance)? However the money they received went into a trust fund for their son Dylan – when he reaches 18 he'll be able to donate it to the charities of his choice.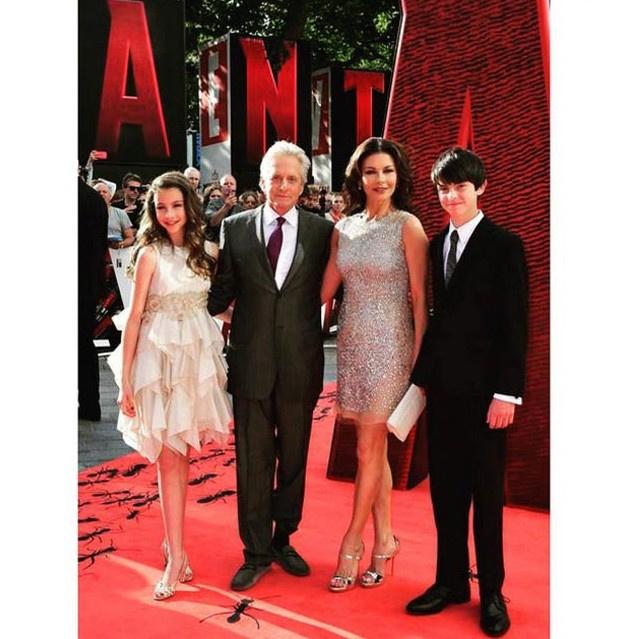 Image credit: instagram.com/catherinezetajones
Now you have your celeb-worthy gifts ready, now you can be inspired by some of our favourite celebrity wedding dresses and iconic celebrity wedding veils.