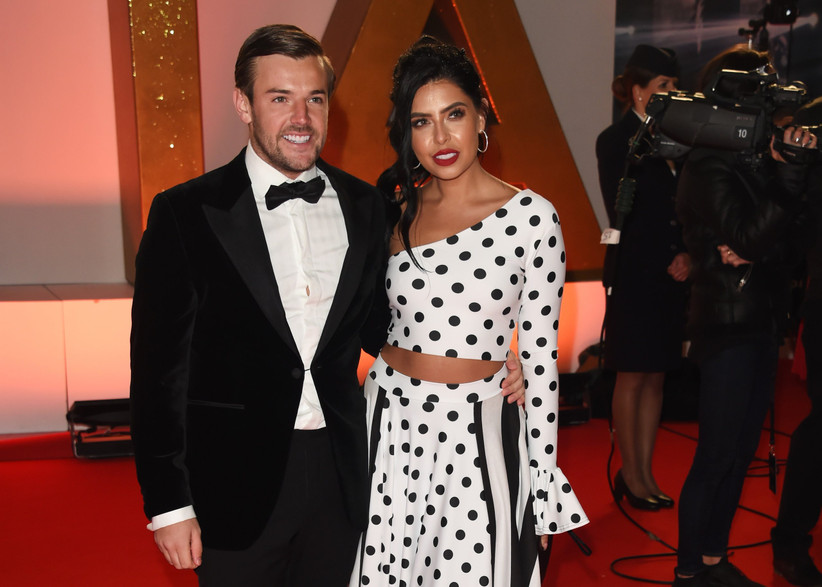 Cara De La Hoyde and Nathan Massey stole the hearts of Love Island fans across the nation when they won the show back in 2016.
They put their wedding plans on hold when the couple found out they were pregnant with son Freddie, but now they've finally said 'I do' in a star-studded secret wedding!
READ MORE: The Biggest Celebrity Weddings of 2019
Where Did Cara De La Hoyde and Nathan Massey Get Married?
Cara and Nathan managed to keep their big day a complete surprise, but we do know a few details about the gorgeous ceremony and honeymoon.
The happy couple tied the knot in a secret ceremony on 28th June at Preston Court in Kent – a chic barn and country house wedding venue close to Canterbury.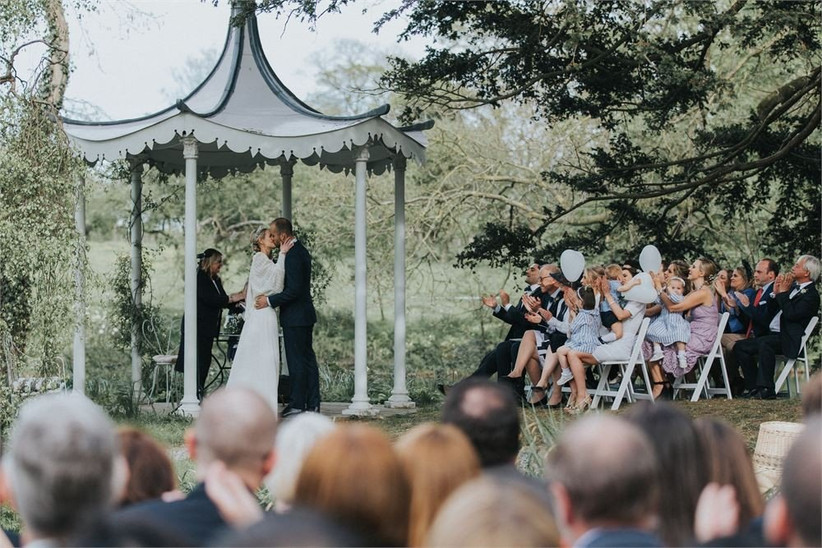 Image: Preston Court
They took complete advantage of the venue's outdoor ceremony space and said their vows under the pretty pagoda. They also enjoyed the venue's other quirky offerings, including the Victorian Carousel, photo booth and 1920s art deco mechanical fairground, which are all available for hire.
From the Kentish Barns which accommodate up to 120 people for a wedding breakfast to the fantastic catering, there is so much to love about Cara and Nathan's wedding venue.
Couples who tie the knot there can even get special rates on surrounding boutique hotels!
READ MORE: 23 Stylish Venues with Accommodation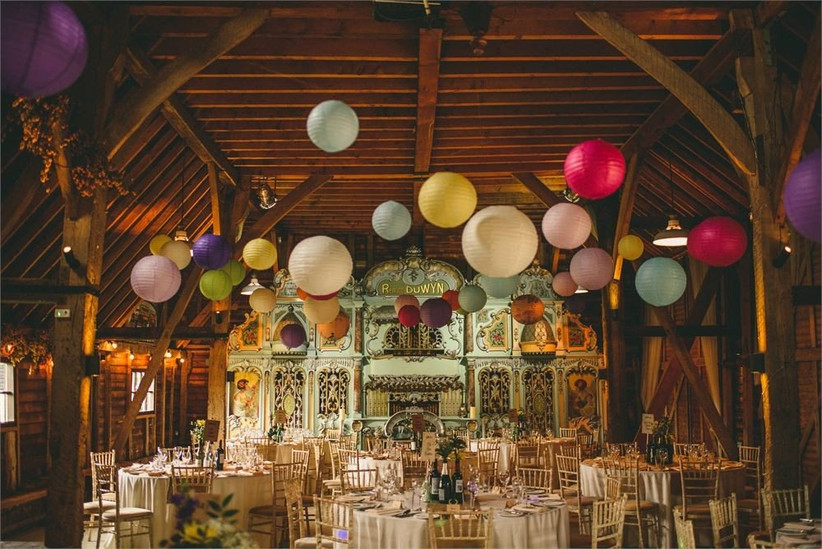 Image: Preston Court
Earlier this year, Cara revealed a couple of details about her wedding venue in her exclusive wedding column for OK! Magazine.
"We've got our venue all planned and ready to go! We couldn't be more excited, as everything's coming together now…
"I wasn't one of these girls who planned my wedding, or knew what I wanted from a young age. Obviously I joked with Nath, saying I really wanted to do it in Disneyworld – but he was having none of it!"
She continued: "We completely fell in love with one location in particular in England, and that was it for us.
"The venue that we've got is beautiful. Now that we're got it, we couldn't imagine having it anywhere else – it's so quirky, and really suits our personality. It's fun, it's not too formal, and with all our finishing touches and colour scheme, it's going to look so pretty."
Nathan told OK! Magazine that he's always wanted to get married in England when the pair got engaged last year. "I'd like to marry in England. We have elderly grandparents and we'd like them to be there, so we have to think about the travelling."
READ MORE: How to Choose Your Wedding Venue
What Was Cara & Nathan's Wedding Like?
It is reported that Cara and Nathan's big day was a relaxed and joyful day. The pair made the most of all the venue's unique offerings and chose a purple colour scheme for their wedding décor.
Nathan told OK! Magazine: "It went perfectly. It was one of the best days of my life. I lost my voice! Everyone has said it's the best wedding they've ever been to."
He continued: "The alcohol was flowing and everyone was buying us drinks! After the wedding we camped with our friends in tipis. We had drinks, talked about the day and then we boogied the night away.
I didn't go to bed until 5am and then we got up at 7am to have a barbecue and make bacon and sausage rolls for everyone."
Cara and Nathan's 19-month-old son Freddie-George apparently played "a big part" in the wedding.
Cara had previously spoke about her excitement at their son being part of their wedding day – and she's even spoken about having another baby after the wedding!
She told OK! Magazine: "By the end of next year I'd like to be pregnant. I love being pregnant. I miss my belly!"
Who Was Invited to Cara & Nathan's Wedding?
TOWIE's Tommy Mallet and his long-term girlfriend Georgia Kousoulou are old friends of the happy couple and were in attendance.
Cara and Nathan's fellow Love Islanders Scott Thomas and Rykard Jenkins were also invited, as well as Stacey Solomon and Joe Swash.
2016 Love Island runners up Olivia Buckland and Alex Bowen were not invited to the wedding, following their famous feud with the couple.
Cara was set to be a bridesmaid for Olivia when she married Alex in Essex last year, but the pair fell out and Cara didn't attend the wedding. It is reported that they haven't spoken since.
READ MORE: How to Uninvite Wedding Guests
Where Did Cara & Nathan Go on Honeymoon?
Although Cara's dreams of getting married in Disneyland didn't quite come true, she did get to go on honeymoon there.
Cara posted a snap on Instagram with the caption, "Back where I belong".
The pair jetted off to Paris with son Freddie just days after tying the knot to enjoy a fun-filled holiday in the French sun.
READ MORE: Olivia Buckland's Wedding Day Advice For Brides
When Did Cara De La Hoyde and Nathan Massey Get Engaged?
In July 2018, the pair revealed that they'd got engaged at the Love Island villa they had met at two years earlier.
Nathan told OK! Magazine: "I brought Cara back to where we met and took her on a little treasure hunt around the villa to different places which meant something to us."
He continued: "Finally, I blindfolded her, led her to the pool and got down on one knee." How romantic is that!
Cara was over the moon. "This is where we met – we've come a full circle", she said.
The ring Nathan proposed with was a two-carat gold Asscher cut ring from Tresor Paris in Hatton Garden.
Cara celebrated her engagement with a hen party in Mallorca earlier this year.
READ MORE: Inside Billie Faiers and Greg Shepherd's Idyllic Maldives Wedding
Congratulations to Cara and Nathan! We can't wait to see more pictures.