The Hitched 2020 Couples' Champions Winners Announced
We received hundreds of entries from couples and wedding businesses into the 2020 Couples' Champions and the winners are in!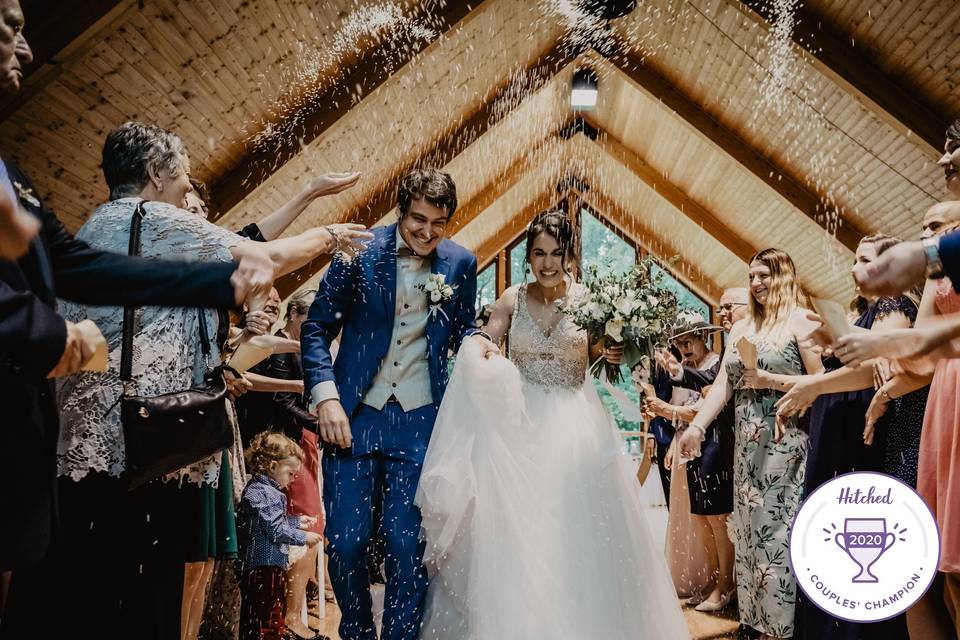 It's no secret that 2020 was a challenging year for the wedding industry. The impact of the Coronavirus pandemic has meant that for the majority of the year, weddings weren't able to go ahead.
From beautiful wedding venues and creative caterers to talented photographers and innovative celebrants, the 2020 Couples' Champions acknowledges and rewards those wedding business that went the extra mile during the Coronavirus pandemic.
We received hundreds of nominations highlighting some of the incredible work that wedding businesses and individuals have done throughout the last year.
Scroll on to see some of the amazing acts of kindness that wedding venues and suppliers carried out when the world went into lockdown, and see who has been crowned a 2020 Couples' Champion!
1. Arrowhouse Events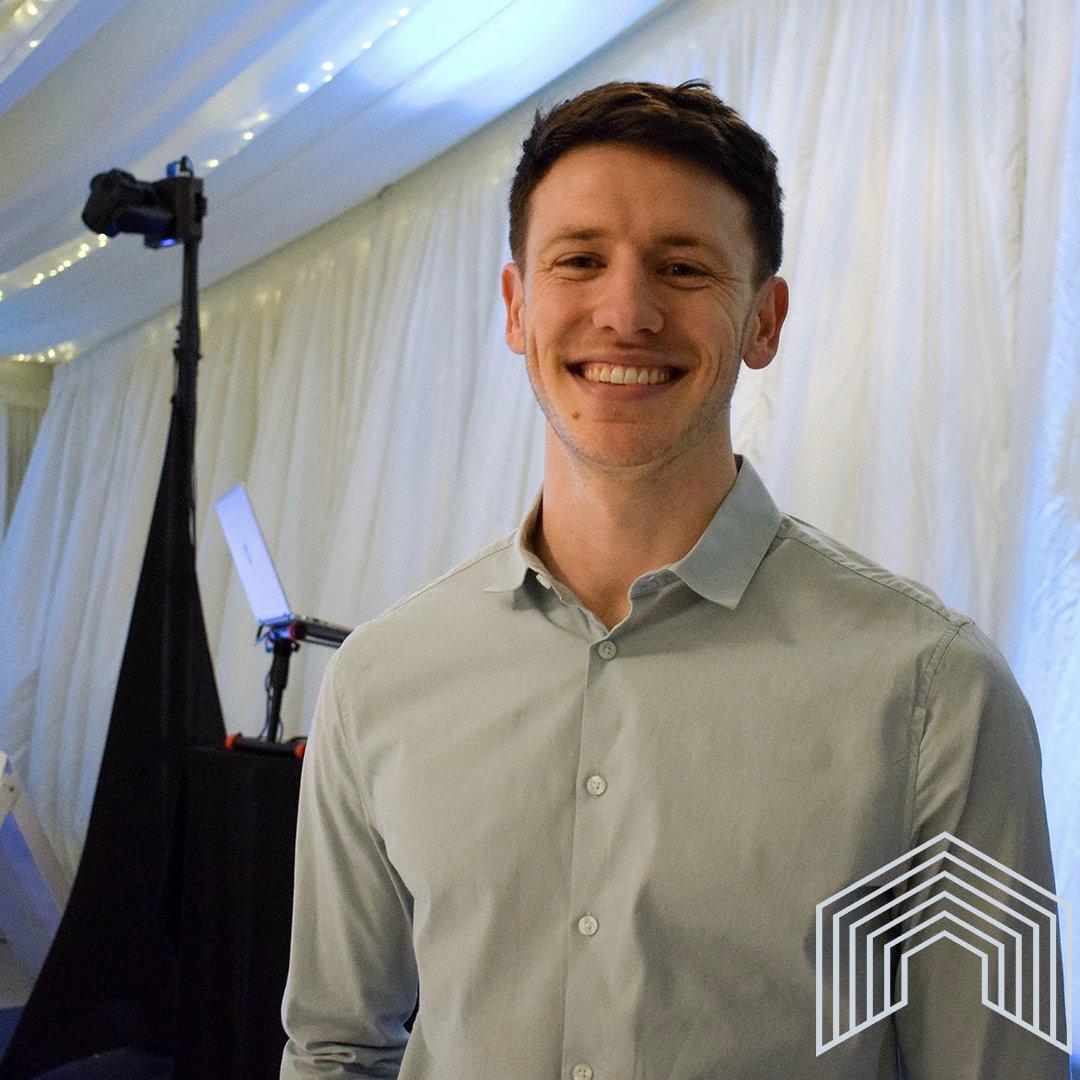 Who Are Arrowhouse Events?
Arrowhouse Events are an accomplished wedding DJ company based in Essex. With over 11 years' of experience, the professional team work with each couple to discover their music taste, style and overall vision of their special day.
Why Are Arrowhouse Events a 2020 Couples' Champion?
During the Coronavirus pandemic, Nick Stackhouse of Arrowhouse Events, launched an eight-part video IGTV series called "Your Wedding Rescheduled: COVID-19". Each episode in the series looked at common problems that couples and wedding businesses were facing and figured out solutions and answers to help couples, venues and suppliers during a challenging time.
"Some great ideas that came from this were content repurposing for venues/suppliers and venues offering 'just-in-case' dates for their couples," said Nick.
Not only did the series provide great exposure for the featured wedding businesses, Arrowhouse Events also sent them repurposed content to use on their social media channels during a time when weddings were not taking place and wedding businesses were struggling with what to post.
"It felt great to be able to help other suppliers in the industry! Couples often contacted us thanking us for generating some ideas on how they can weather the storm too," he said.
2. Battersea Arts Centre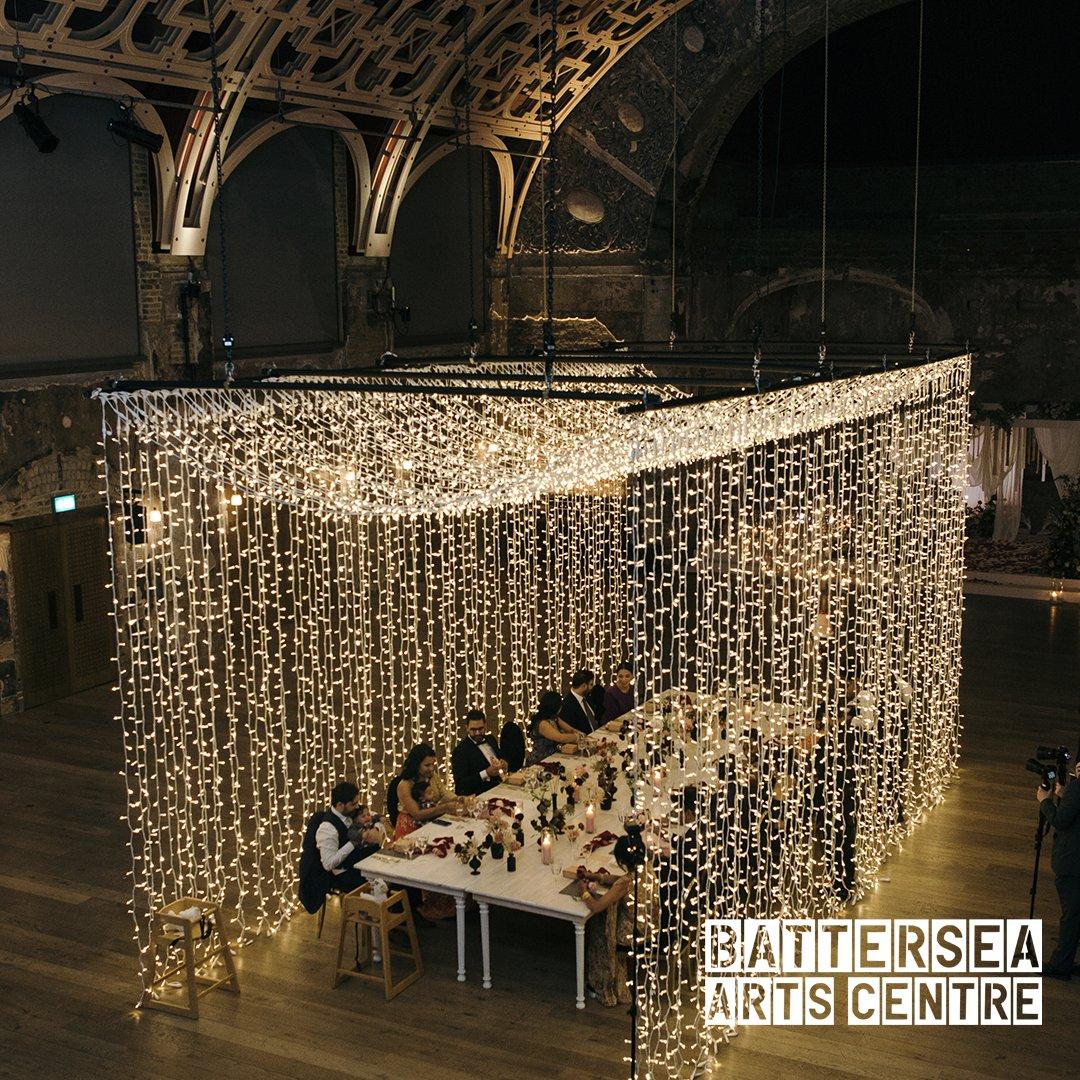 Who Are Battersea Arts Centre?
Based in South London, Battersea Arts Centre is housed in an historic Victorian Town Hall building. It is an artistic community hub, event venue and co-working space which welcomes 160,000 visitors each year.
Why Are Battersea Arts Centre a 2020 Couples' Champion?
During the Covid-19 pandemic, the Events team worked tirelessly with the NHS to open up a Community Vaccination Hub in the front section of the venue, offering key services to the local community.
Additionally, they also launched a "Marry Now, Party Later" package, enabling couples to wed now and celebrate at a later date, with a free drinks reception.
"We felt it was important that couples were still able to marry in their original wedding venue but acknowledged that, with our large capacity, they would still want to celebrate with us with wider friends and family down the line," said the team.
3. Cocotte Catering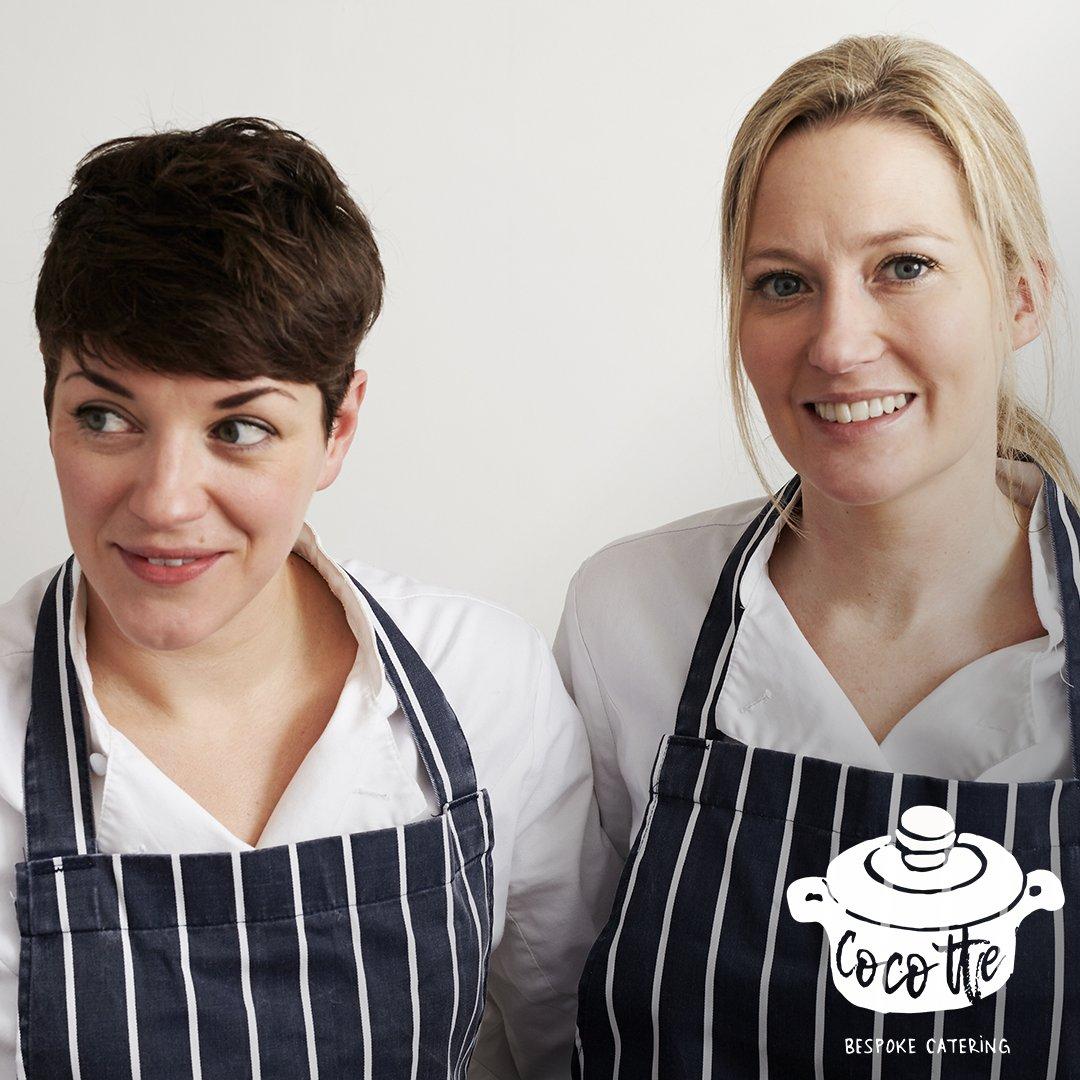 Who Are Cocotte Catering?
Owned by Anna and Fiona, Cocotte Catering is a female-run catering company, based in South London. The professional team provide delicious event catering that is tailored to your preferences, taste, and theme.
Why Are Cocotte Catering a 2020 Couples' Champion?
After recently moving out of Fiona's kitchen into a unit, the team found themselves having to adapt and innovate their offering during a challenging time. They set up a meal delivery service, helping those in need in the local community who had been affected by Coronavirus, while also volunteering for King's Hospital Covid-19 wards, working to provide food to NHS staff.
Throughout the year, Cocotte Catering ensured they kept up communication with couples who had to postpone their 2020 wedding date.
"We've made anniversary canapés, hosted socially distanced tastings, Zoom wedding planning meetings and designed special feasts for occasions at home."
The team have adapted and created an innovative offering to ensure all of their clients are looked after and supported other wedding venues and local businesses. "We've even partnered with our local brewery to create wedding packages with their low-alcohol beer to ensure the excitement stays in hand without quality compromise!"
4. Jon Richard Jewellery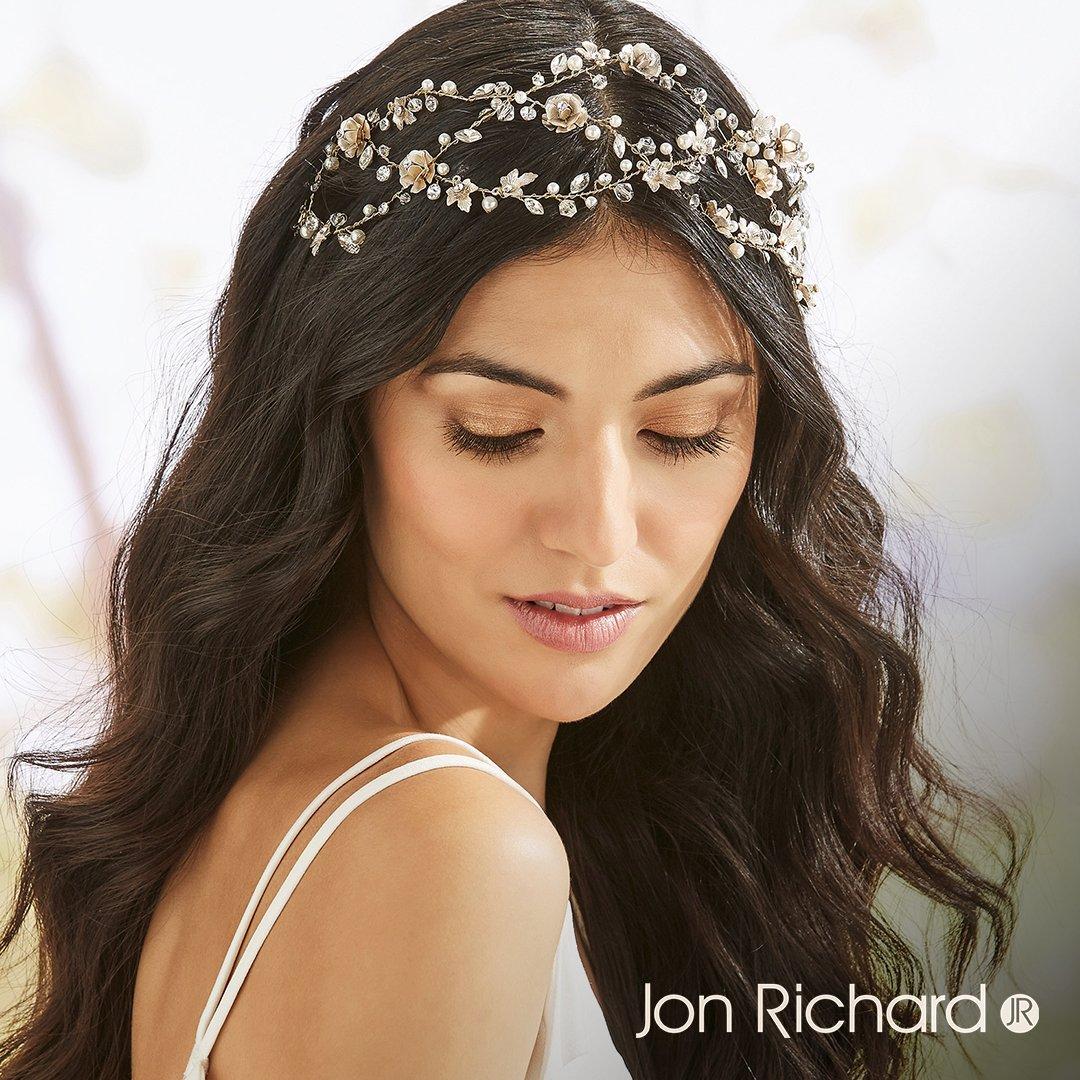 Who Are Jon Richard Jewellery?
Jon Richard offer beautiful, affordable wedding jewellery, accessories and giftable pieces adorned with faceted crystals and luminescent pearls. The Jon Richard Wedding Collection adds those finishing touches to every bride and bridesmaids to make their day feel special and unique to them.
Why Are Jon Richard Jewellery a 2020 Couples' Champion?
Realising how hard the constant changes and uncertainty that the national lockdown caused during the pandemic, Jon Richard Jewellery wanted to support brides-to-be and ensure them that their special day will come. The team created an advice blog and reached out to real brides to offer support and advice on how to approach rearranging a wedding day. They offered bespoke discounts for brides and ran various social competitions to give back to brides, giving them the chance to win free hair and makeup, as well as launching a giveaway to offer five brides the chance to win their entire bridal jewellery for their wedding day.
A year on from the pandemic, the Jon Richard team wanted to recognise and reward all of the brides who had given back to the community, from nurses to teachers and volunteers. They launched the 'Jon Richard Heroes' social competition to give brides "an escape from the real world with something special to look forward to."
5. Jude Elliott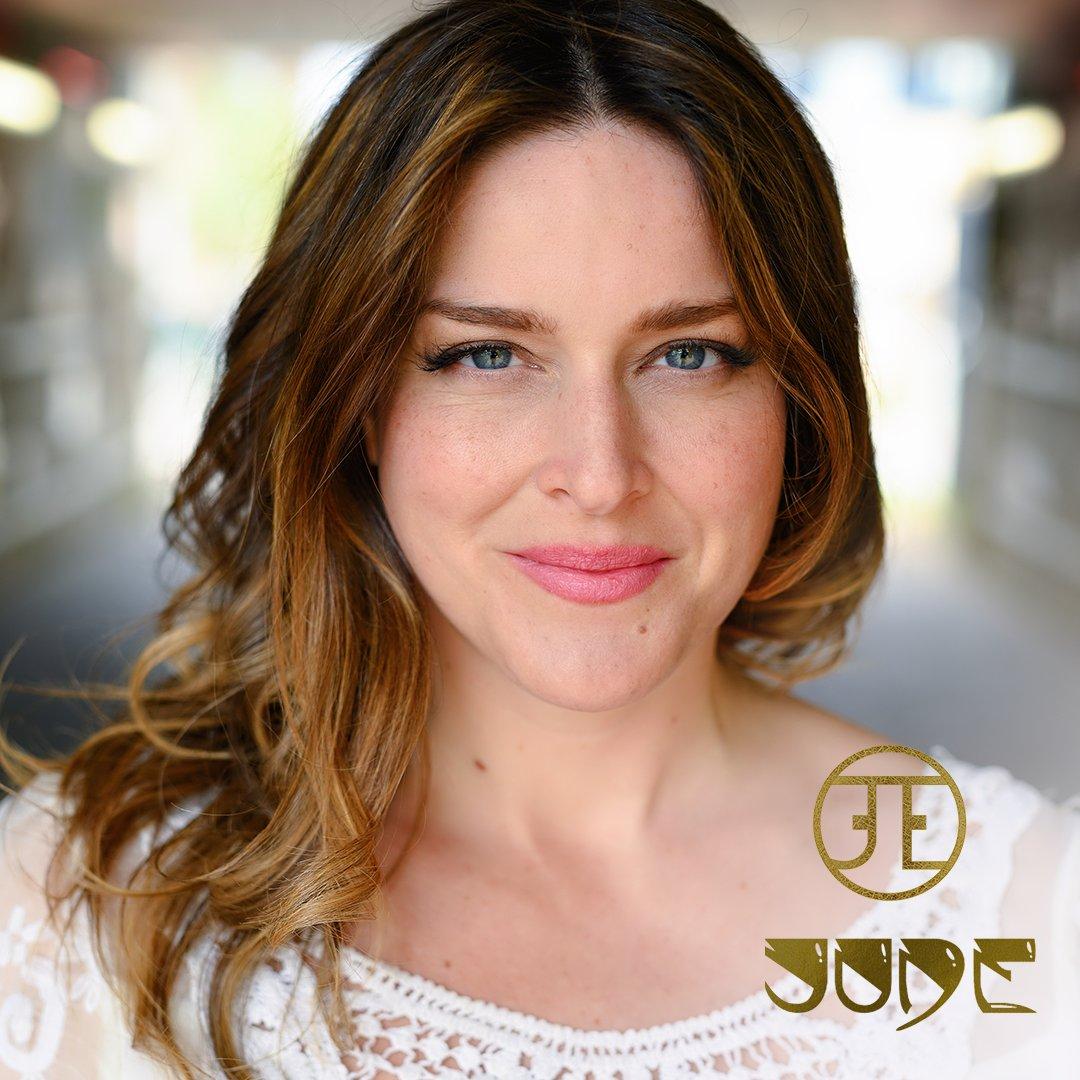 Who Is Jude Elliott?
Based in South London, Jude Elliott is a talented wedding singer who has performed at hundreds of weddings since starting in 2007, both across the UK and Ibiza.
Why Is Jude Elliott a 2020 Couples' Champion?
At the start of the Covid-19 pandemic, Jude wanted to give back in some way and help those most in need during a difficult time. Taking to social media, Jude reached out to her community to offer help to those that were struggling.
Throughout the summer in 2020, Jude recorded over 50 videos for frontline workers and couples who had to postpone their wedding dates, often posting these online on the dates that would've been their wedding or anniversary date.
"Almost all the videos were for couples I'd never met, and many I wasn't booked to perform at their original wedding or anything like that… I just wanted to spread a little love and happiness; and give a little lift on the original date that couples were supposed to be wed," she said.
6. Kiss & Makeup by Rachel Bray MUA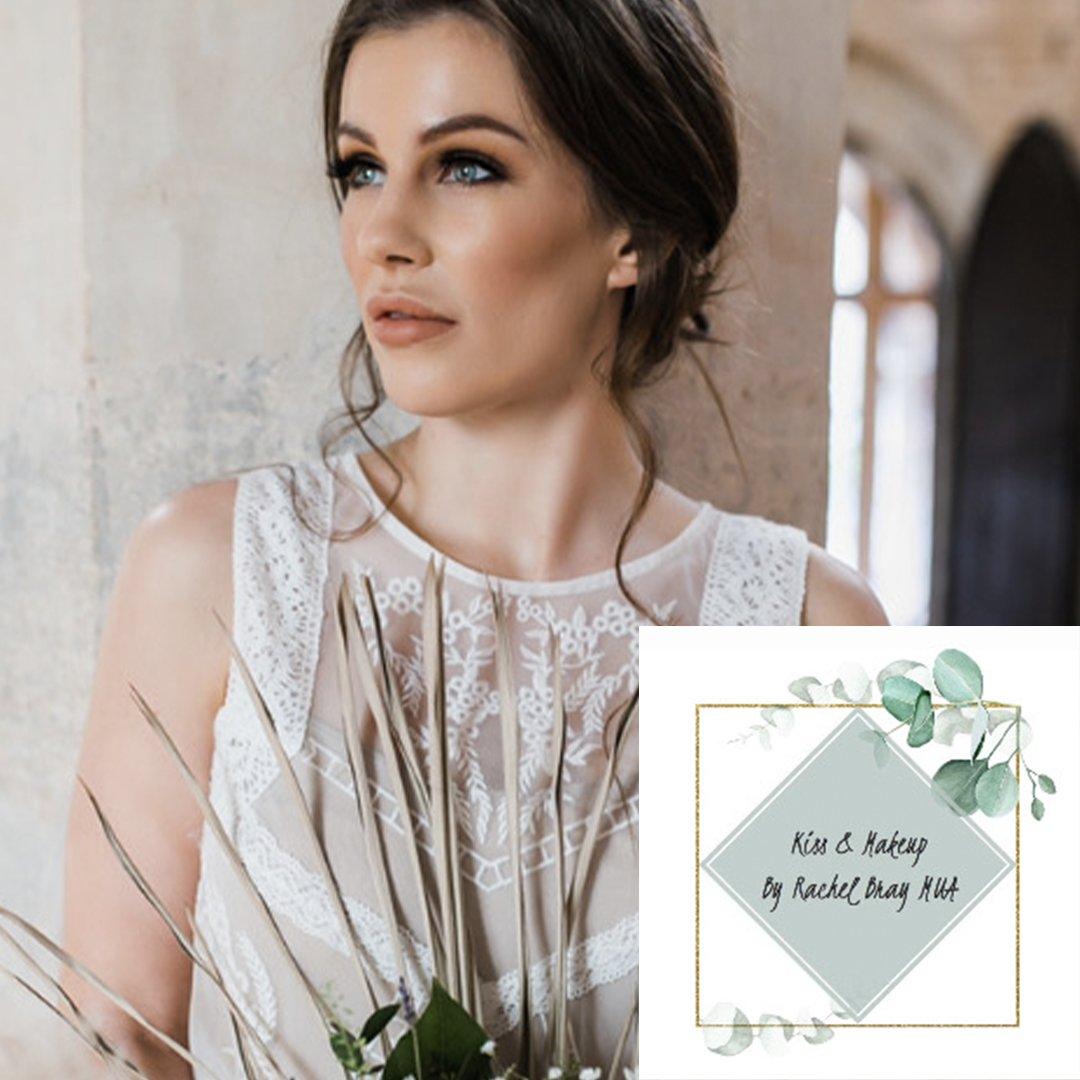 Who Is Kiss & Makeup by Rachel Bray MUA?
In 2015, after previously working for Estee Lauder, Rachel Bray followed her passion to set up as a freelance Bridal Makeup Artist. With years of experience, Rachel offers makeovers for the entire bridal party.
Why Is Kiss & Makeup by Rachel Bray MUA a 2020 Couples' Champion?
Rachel Bray was nominated by a couple who wanted to highlight some of the amazing work she undertook during the pandemic.
While on furlough and not being able to actively work as a makeup artist, Rachel dedicated her time working tirelessly to raise money for her local hospital for PPE and personally delivering it to the hospital. Additionally, Rachel also wrote letters and campaigned to raise awareness of the shortages of PPE, approaching the local council to take action.
"She has a heart of gold and, on top of all this, still managed to reach out to all the brides (including me) to see how we were doing when our wedding was postponed for a second time," said a grateful bride.
7. Kodiak Avenue Wedding Duo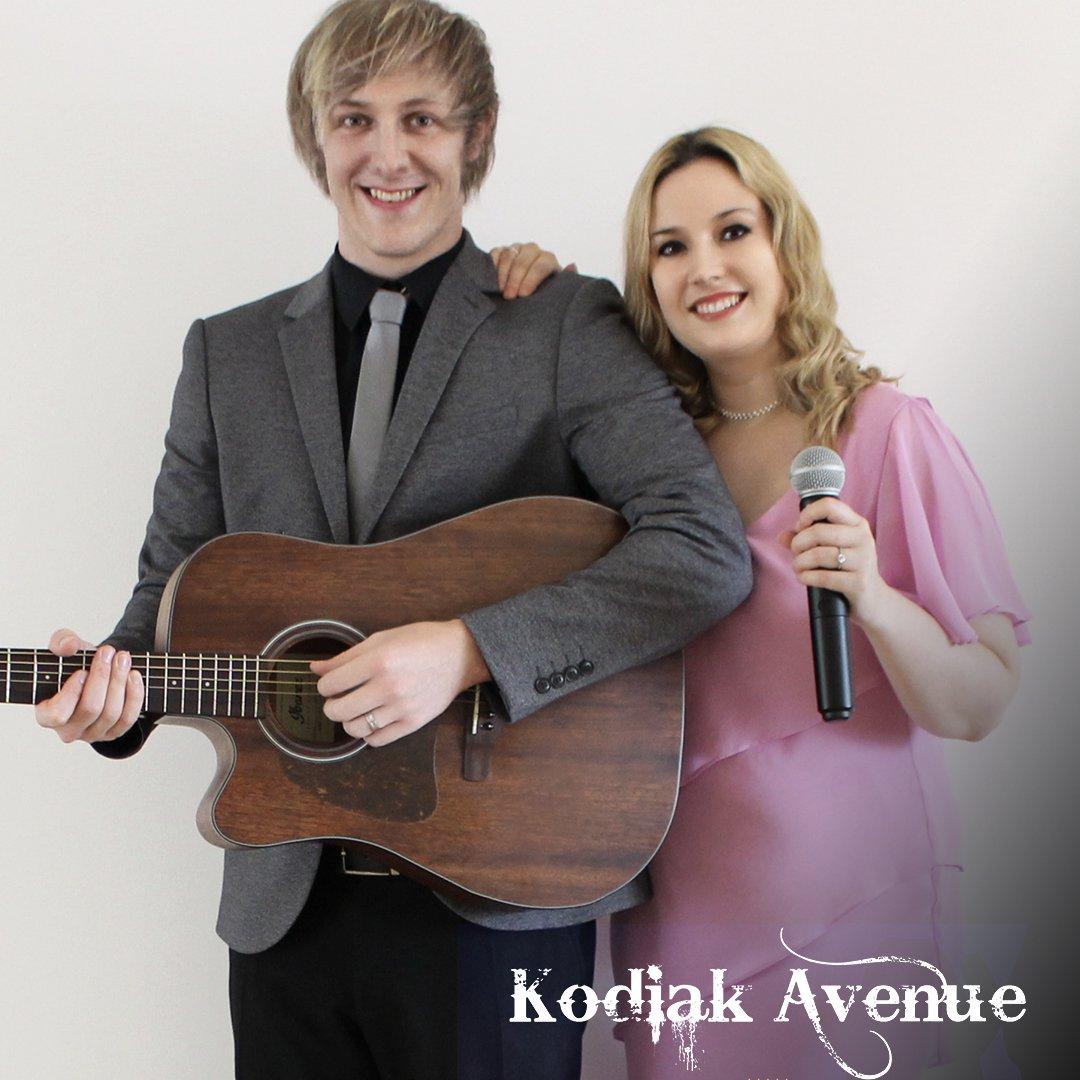 Who Are Kodiak Avenue Wedding Duo?
Kodiak Avenue Wedding Duo provides bespoke musical entertainment for weddings and events. Musicians Jayne and Liam strive to provide a high quality, unique service to each of their couples.
Why Are Kodiak Avenue Wedding Duo a 2020 Couples' Champion?
Unable to perform at weddings during 2020, Kodiak Avenue Wedding Duo wanted to give back in some way and decided to reach out to other musicians who were in a similar situation to find a way to collaborate together and still provide a service to couples.
Working with musicians all across the UK, Ireland and the USA, Kodiak Avenue Wedding Duo dedicated time to creating virtual collaboration music videos to provide joy and happiness to not only couples but also wedding professionals alike.
"We have received so many lovely comments from several of the musicians we have worked with during this time. They have told us how much this venture has helped them during a really difficult year."
8. Manor Park Brides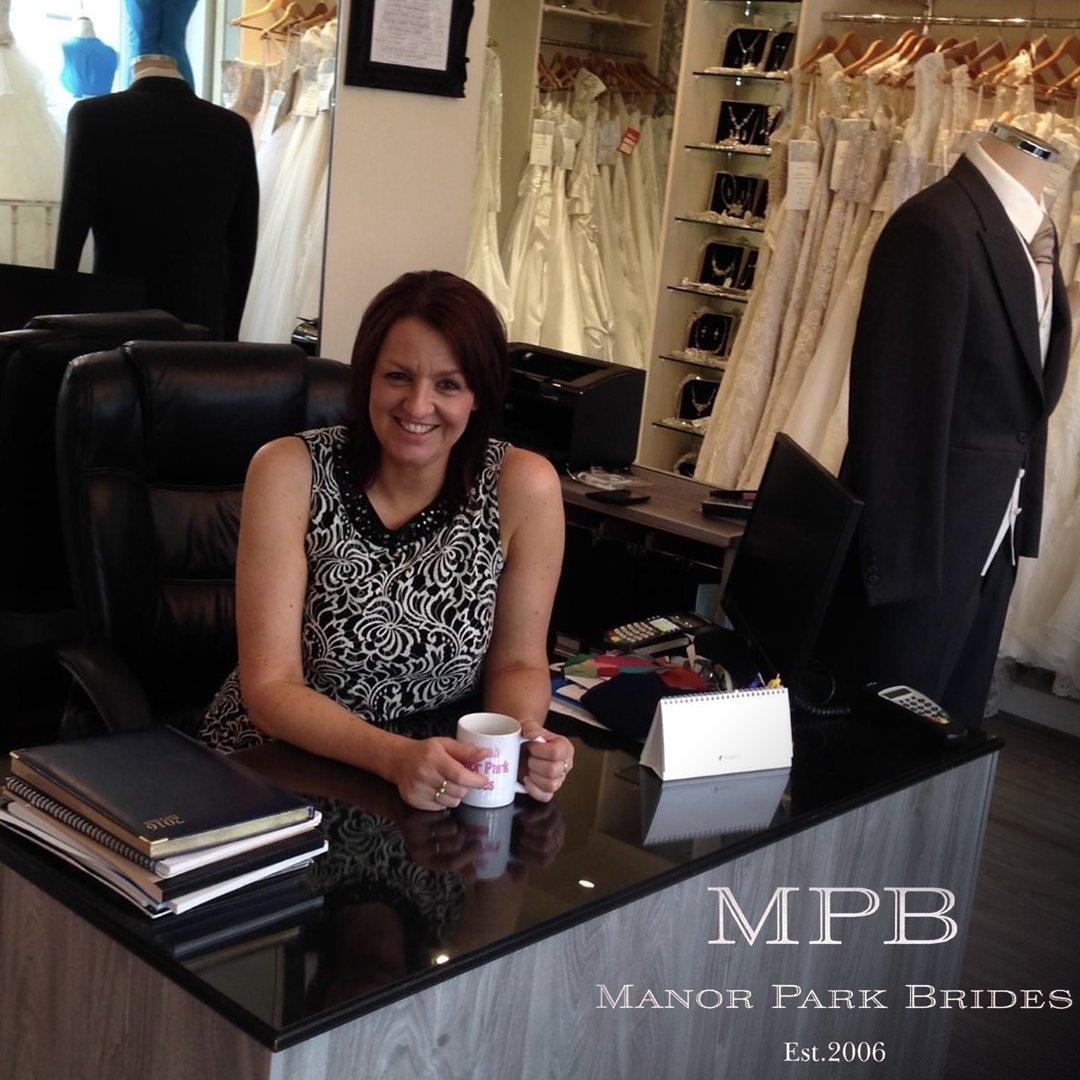 Who Are Manor Park Brides?
Based in Birmingham, Manor Park Brides is an independent bridal shop owned and run by Sarah Williams. Sarah has years of experience in the bridal industry and offers a wide range of wedding and bridesmaids dresses, as well as groomswear, veils, tiaras and beautiful jewellery.
Why Are Manor Park Brides a 2020 Couples' Champion?
Manor Park Brides was nominated by a client, who wanted to highlight some of the incredible work and customer service that owner Sarah carried out.
Sarah didn't want her brides to miss out on the special moment of finding the perfect wedding dress. So, when allowed to do so, Manor Park Brides carried out socially distanced dress fittings, providing chairs for family members to sit outside the shop with score cards.
Sarah worked endlessly to provide her clients with support during a difficult time. "She has made sure us brides have not been worried about getting our dresses on time by constantly keeping us all up to date on social media and by telephone and text message."
9. Memories4u Weddings & Events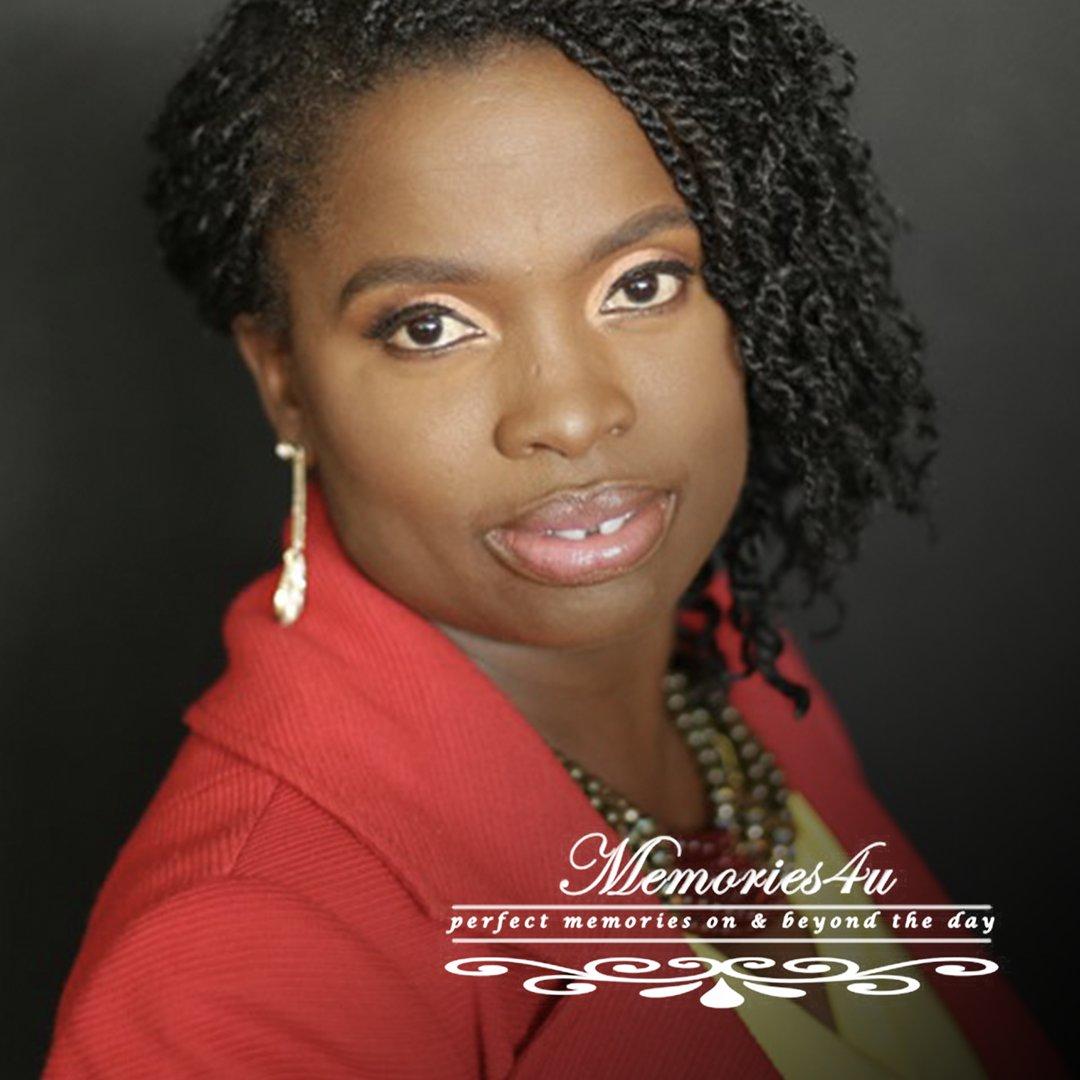 Who Are Memories4u Weddings & Events?
Based in Essex, Memories4U Weddings & Events are an event planning company that specialises in weddings, planning memorable and elegant celebrations. The talented team offer a range of packages to suit the needs of any couples and also create bespoke packages, ensuring your special day is completely unique.
Why Are Memories4u Weddings & Events a 2020 Couples' Champion?
Seeing the impact that the Covid-19 pandemic was having on both wedding businesses and couples, Memories4U Weddings & Events worked hard to put together guides and content online and across social media, offering a range of advice to couples. Topics included how to navigate and plan a micro wedding, how to keep the love going during the postponement of wedding dates and ways to celebrate couple's original wedding date. They offered support and advice to all couples, not just clients, offering the chance to speak about any issues couples were facing.
Additionally, during 2020 they collaborated with 30 other wedding businesses in London to host a "Win My Wedding" competition, offering one deserving couple a free wedding worth £40,000 and runners-up mini gifts.
10. Jess Walker at Mercure Leeds Parkway Hotel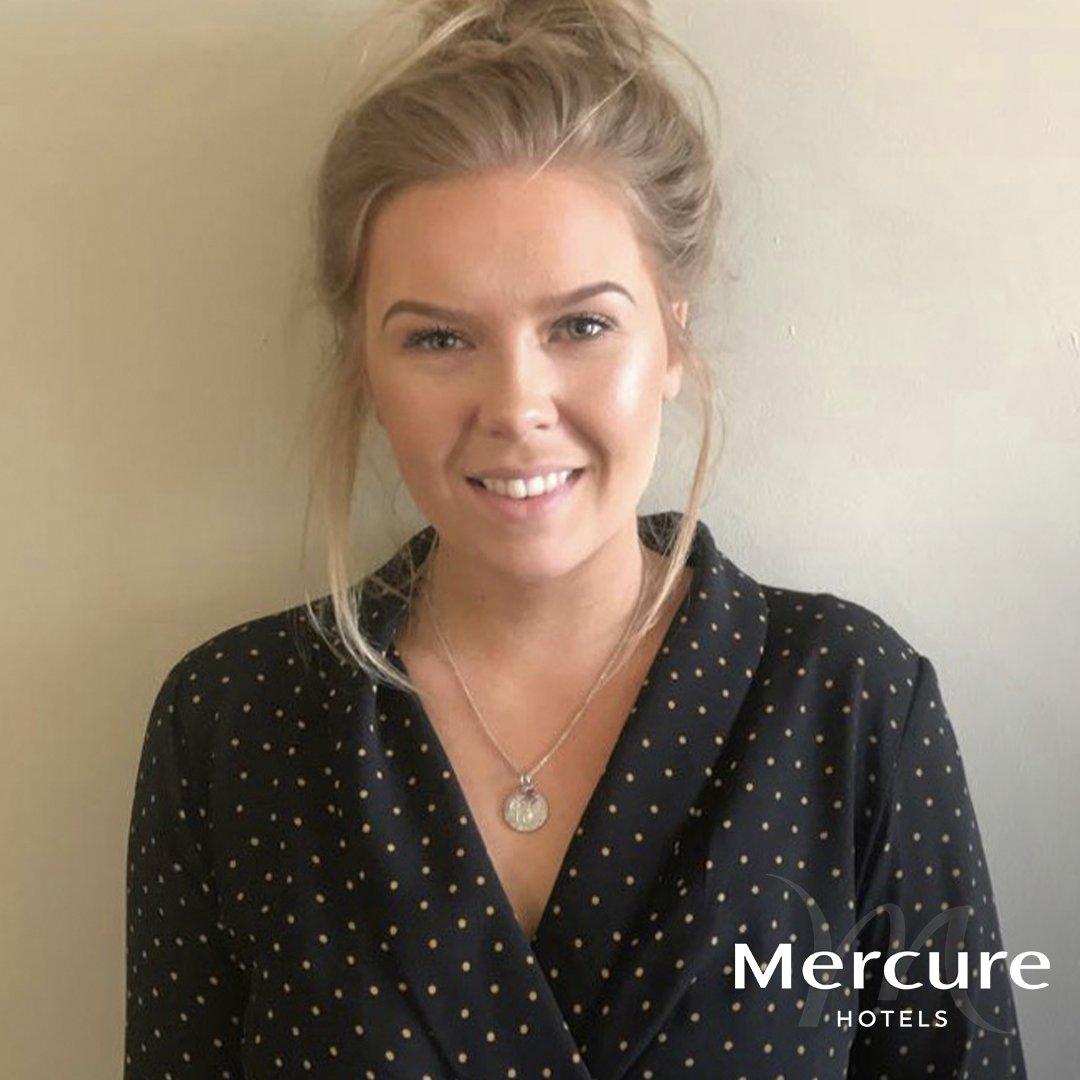 Who Is Jess Walker?
Jess Walker is the Wedding Planner at Mercure Leeds Parkway, a picturesque wedding venue located just three miles away from the Yorkshire Dales in Golden Acre Park.
Why Is Jess Walker at Mercure Leeds Parkway a 2020 Couples' Champion?
Throughout the pandemic, while the majority of venue staff were on furlough, Jess continued to work and remain onsite, managing the venue while continuing to work as a wedding planner.
Jess ensured that all couples were supported throughout the rescheduling of their 2020 weddings, continuously staying in contact and providing couples with updates.
Jess took to Facebook to provide Q&A videos to provide couples with information, helping them to feel at ease. As soon as restrictions allowed, Jess also started doing virtual venue showrounds for couples and potential clients.
"Jess really deserves to be a 2020 Couples' Champion as she has continued to put her couples first over the past year!"
11. Outside and Instant Photography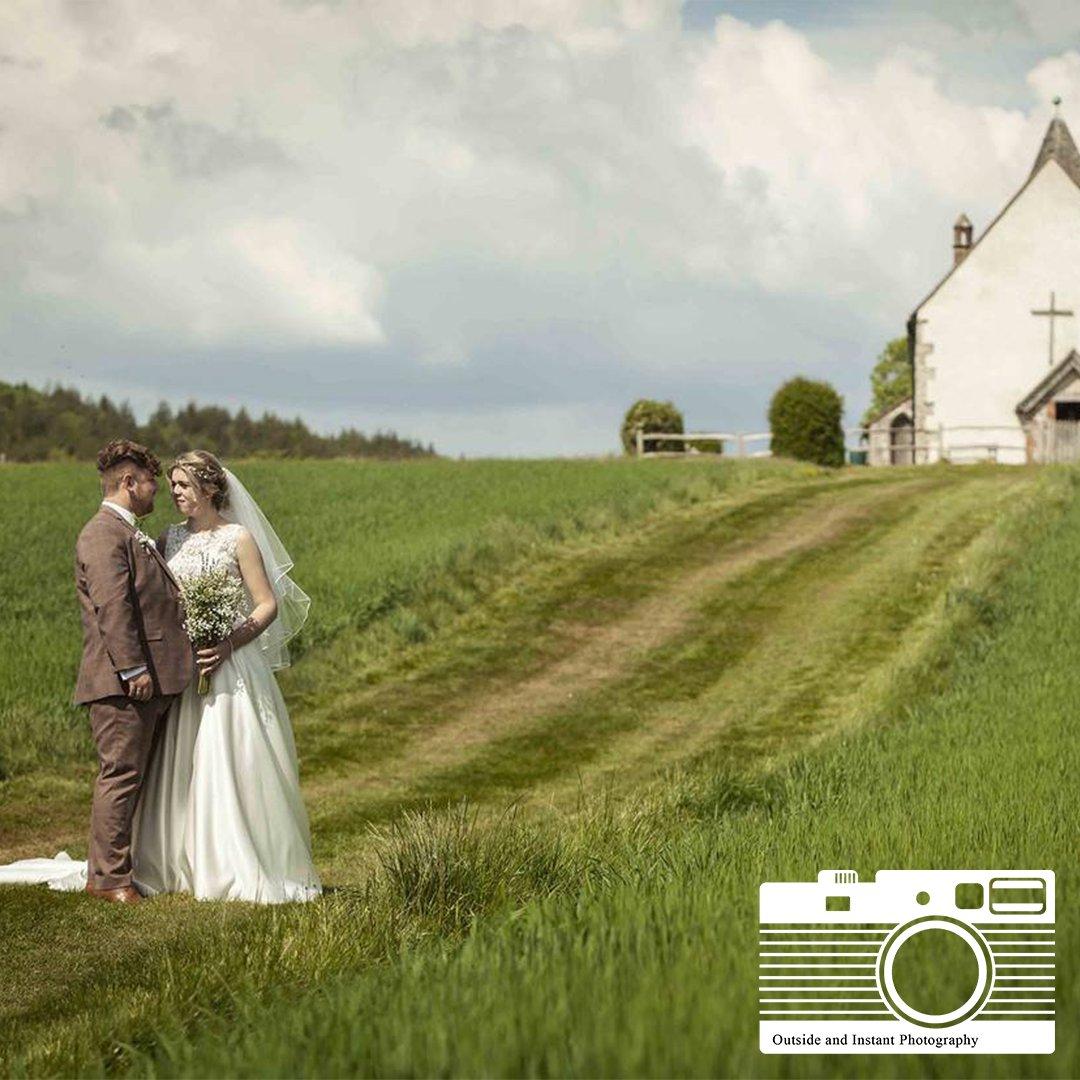 Who Are Outside and Instant Photography?
Run by husband-and-wife team James and Charlotte, Outside and Instant Photography are a professional team dedicated to documenting your special day in an authentic and unique way.
The talented team provide beautiful photography and top customer service to every couple, ensuring that all of the details of your wedding are captured.
Why Are Outside and Instant Photography a 2020 Couples' Champion?
At the start of the pandemic in March 2020, with weddings and events put on hold, James and Charlotte wanted to provide a service to give back to the local community.
Gaining inspiration from a similar project in America, James and Charlotte created a Doorstep Photography Project. The team arranged to take portraits of families on their doorsteps: "It captured a moment in time never seen before in our lifetimes, a unique opportunity and a sense of people coming together," they explained.
Families would often use this to mark a special occasion such as wedding anniversaries or original wedding dates for those that had postponed.
Charging a small fee, James and Charlotte donated half of the proceeds to Acts of Kindness, a local charity that ran a food bank among other key services in the local area.
12. Rebekah and Graham Steel Pan Duo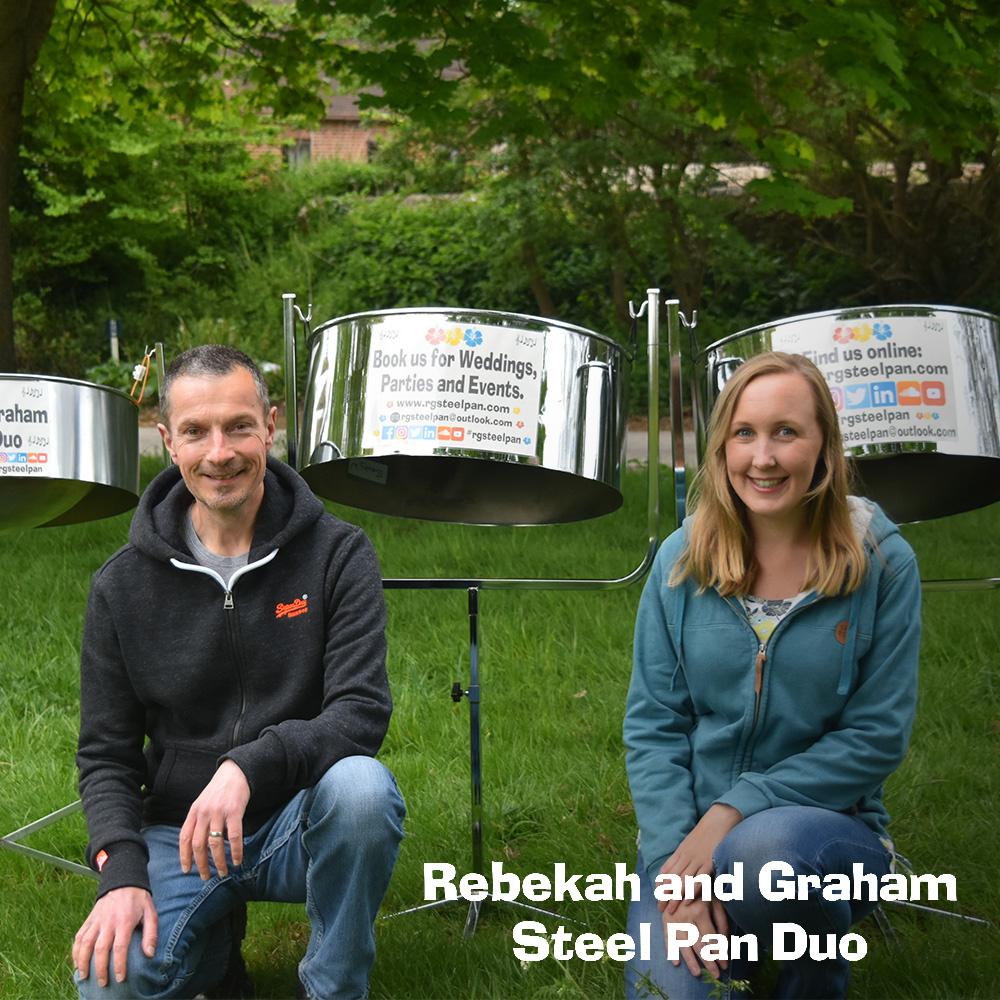 Who Are Rebekah and Graham Steel Pan Duo?
Based in Littlehampton, Rebekah and Graham Steel Pan Duo are a wedding music service whose ethos is to spready joy, fun and friendship through their music. The talented, friendly team are passionate about their product and service, keeping it simple to allow couples to fully relax, feel at ease and enjoy their special day to the fullest.
As well as working numerous weddings, Rebekah and Graham have also performed at over 30 charity events since starting in 2018.
Why Are Rebekah and Graham Steel Pan Duo a 2020 Couples' Champion?
Despite the majority of weddings not being able to take place during 2020, Rebekah and Graham were determined to continue to spread joy and friendship through their music within their local community.
Living in an area with a large elderly population, the team practiced in parks to provide music for individuals who were feeling lonely and isolated during a challenging time. "It was so heartwarming to hear what a positive impact our music had on their mood and their day," they said.
Through playing their music, they managed to raise over £300 for two charities: Chestnut Tree House, a local children's hospice, and Sussex Steel, a charity that provides musical education to individuals who may not otherwise have access to such opportunities.
Collaborating with other wedding suppliers, the duo offered their services in the Sussex NHS and Carers Wedding competition, giving one deserving couple the chance to win their entire wedding day.
13. Regent's Conferences & Events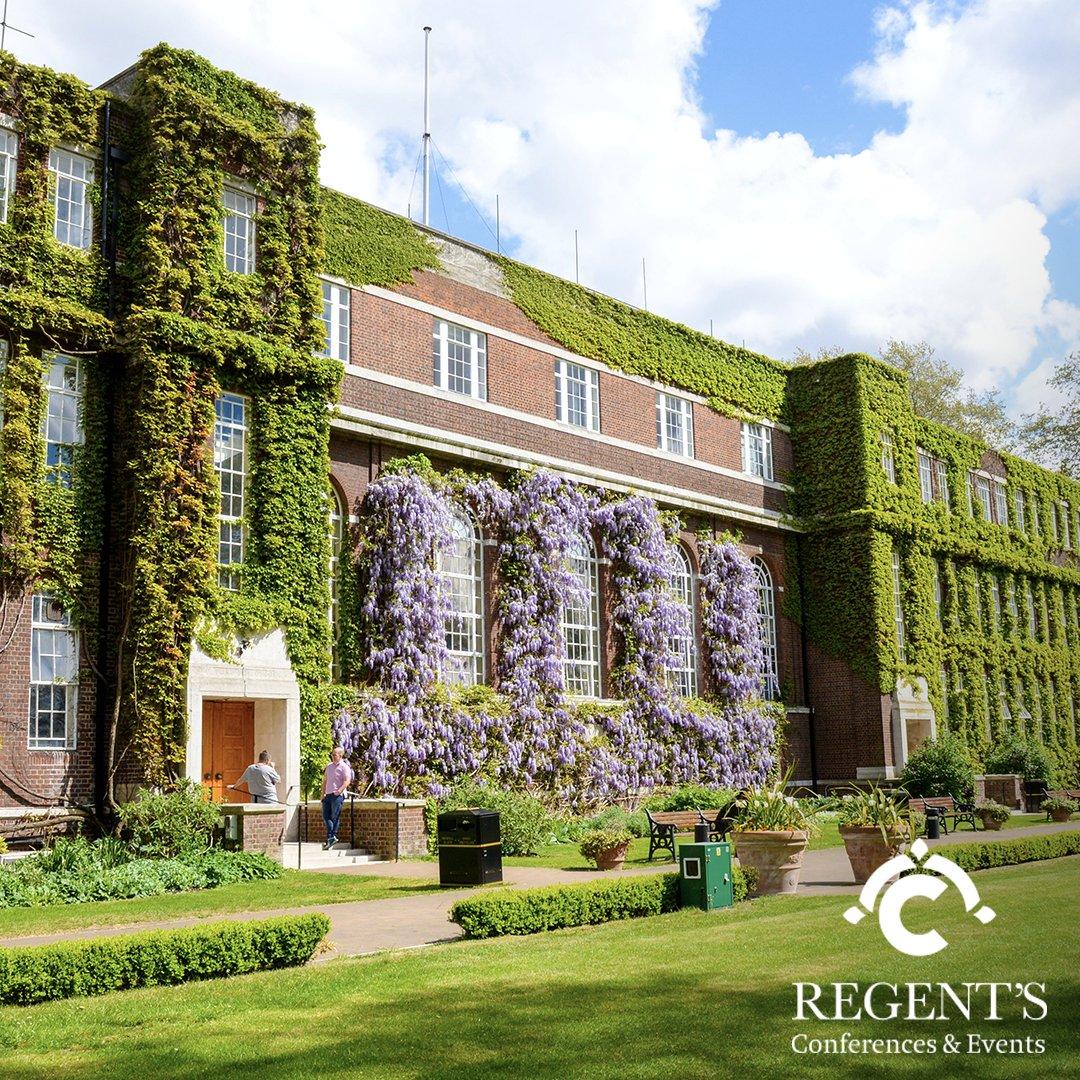 Who Are Regent's Conferences & Events?
Located in the middle of Regent's Park, Regent's Conferences & Events is a beautiful wedding venue licensed for civil ceremonies. Holding both indoor and outdoor weddings, they can accommodate up to 500 guests in the picturesque private gardens or up to 90 guests indoors.
Why Are Regent's Conferences & Events a 2020 Couples' Champion?
Regent's Events wanted to give back to key workers who were working tirelessly to care for those most in need during the pandemic. In 2020, the venue launched a competition to give one deserving couple the chance to win a dream wedding, worth £20,000.
Nominated by the winning couple - a paramedic and a police officer - the team at Regent's Events have always been on hand to offer advice and provide an exceptional service. "Regent's have gone far beyond running a wedding competition, they have strived to make our special day something for all of our emergency service colleagues to get behind and be a part of," the couple said.
Events Manager Rafael and the rest of the team were dedicated to providing the couple with their dream wedding. "His humour and consistent approach of excellent results set our mind at ease every time we talk."
14. Richard James Wedding Videography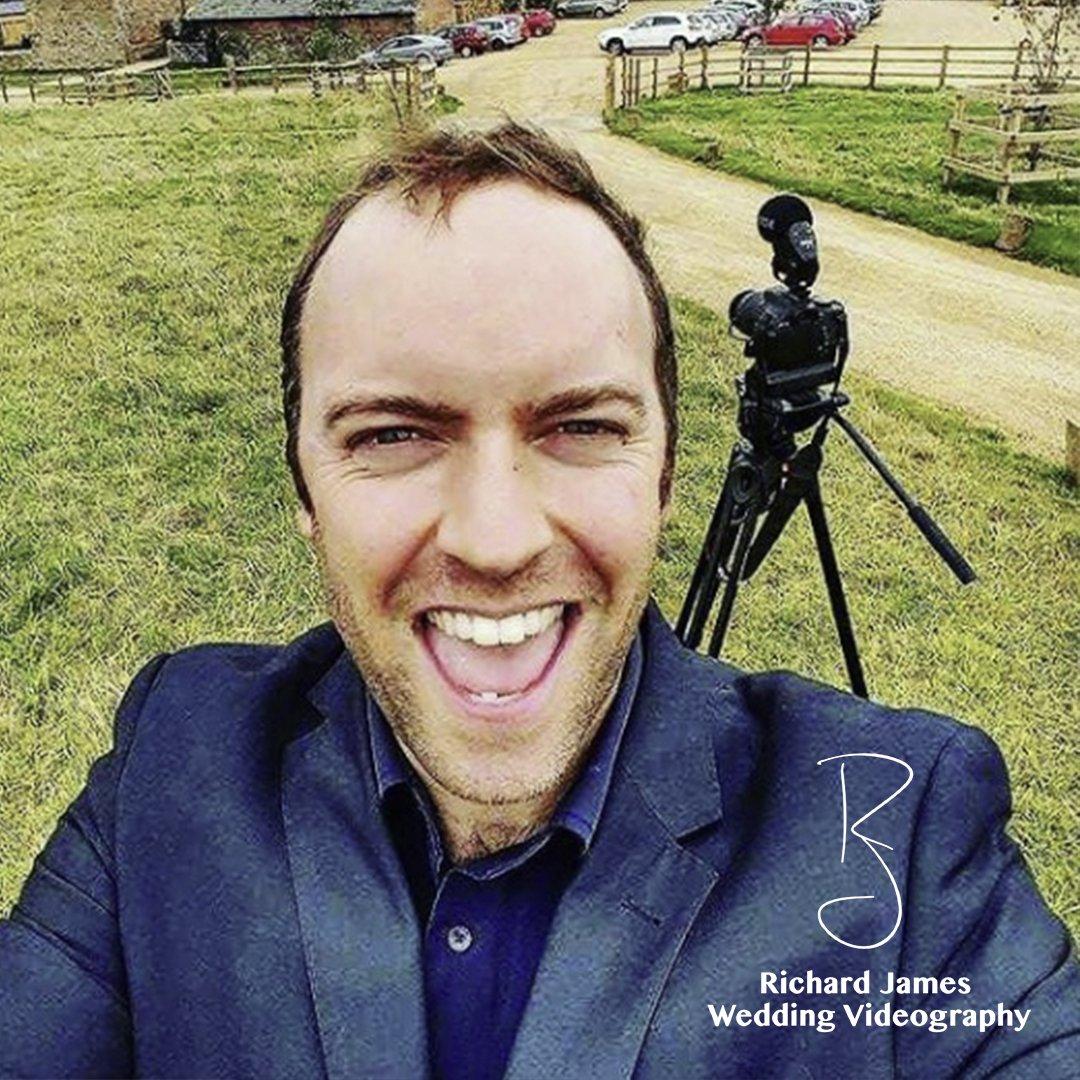 Who Is Richard James Wedding Videography?
Working as wedding videographer for over 17 years, Richard James is dedicated to providing an excellent service to every couple. Using a documentary style, Richard provides all day filming from bridal prep to the first dance, capturing every moment of your special day.
Why Is Richard James Wedding Videography a 2020 Couples' Champion?
During the first lockdown in England, and after being inspired by Sir Captain Tom, Richard raised £550 for various NHS charities by bouncing a tennis ball in his garden, covering 100 miles over 23 days.
With the limited weddings taking place, Richard started volunteering for NHS responders, helping to drive vulnerable people to their appointments. Richard was extremely proactive during the pandemic and wanted to give back to the local community; he then went on to deliver suppliers to his local neighbourhood, providing goods for those that were vulnerable or shielding.
"I've loved helping out and getting to know the community I live in," he said.
15. Ross & Ross Events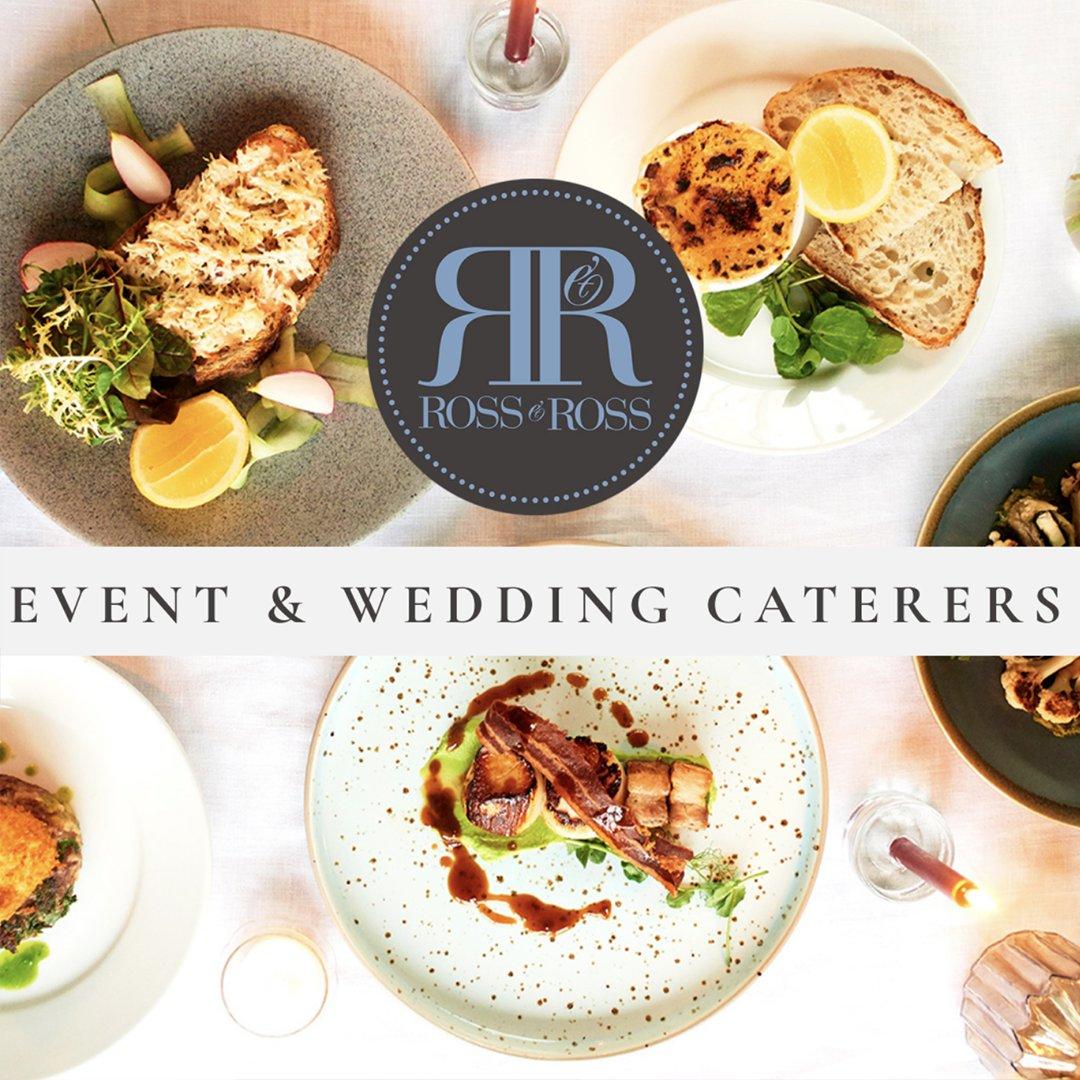 Who Are Ross & Ross Events?
Ross & Ross Events are a wedding catering company located in Oxfordshire, England. The professional team pride themselves on ensuring that each wedding they work on is personal, unique and memorable to the couple. The dedicated chefs devise bespoke menus and utilise locally-sourced, premium ingredients to bring clients' wishes to life.
Why Are Ross & Ross Events a 2020 Couples' Champion?
As a small independent business, the Covid-19 pandemic had a huge impact on Ross & Ross Events. With the majority of the team on furlough as weddings were put on pause, Director Ross Whitmill and Office Manager Becca Sutton kept the business going.
The team at Ross and Ross were committed to providing a service to their local community and helping those in need and offered takeaway meals despite a very limited team. Ross donated all profits to Mary's Meals, a small Cotswold-based company who offers meals and support to those in need.
"Even if they are not crowned the people's champion, they are MY champions," a team member said.
16. Shropshire Petals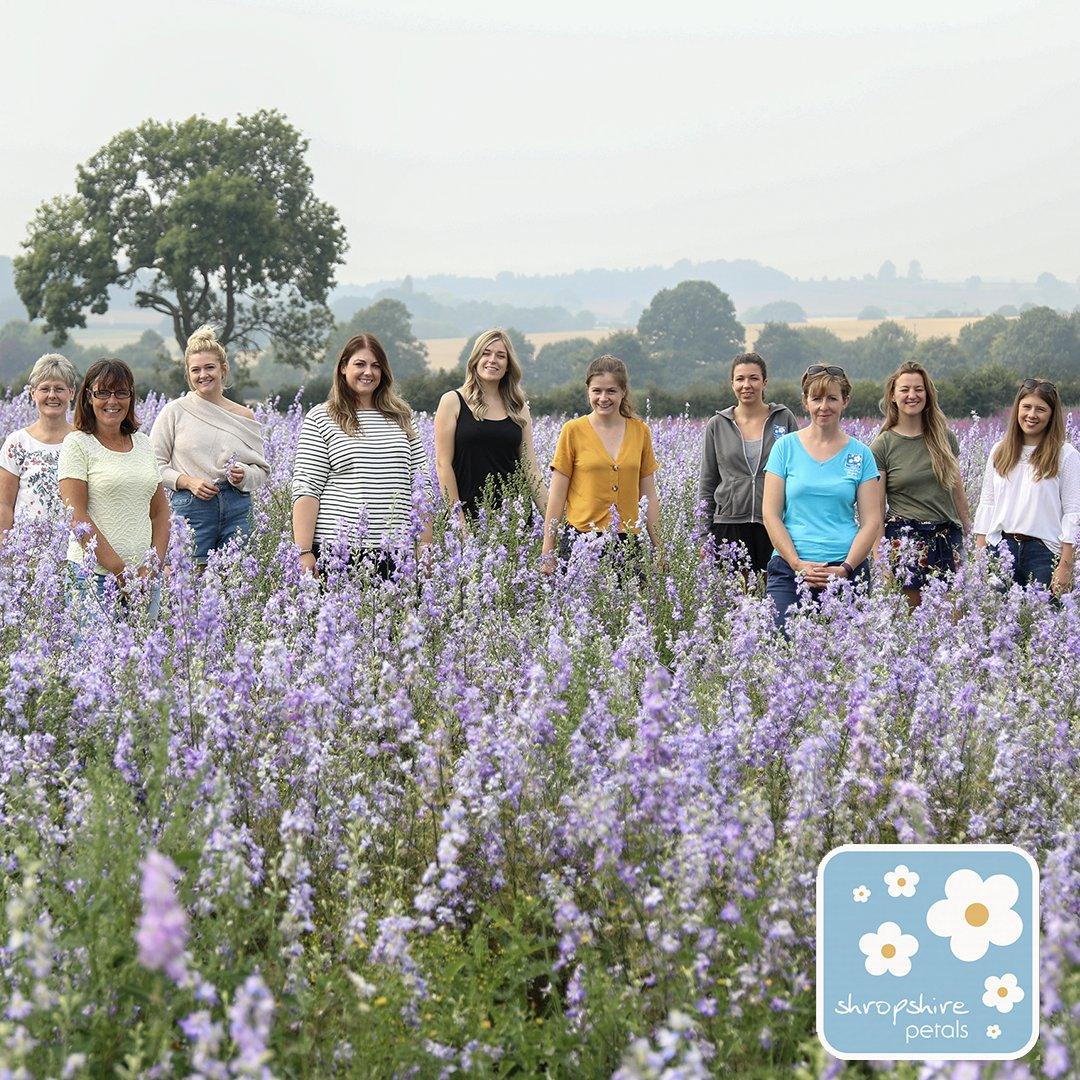 Who Are Shropshire Petals?
The family-run team at Shropshire Petals grow biodegradable petal confetti and dried flowers for weddings, celebrations and gifts on their farm. All petals are handpicked and packed to ensure they are of the highest quality for each couple.
Why Are Shropshire Petals a 2020 Couples' Champion?
When lockdown hit in 2020, the dedicated team proactively contacted all of their couples who had to postpone their original wedding date to rearrange all deliveries free of charge.
"Let's face it, the big things are at the top of the list, but the finishing touches can sometimes get forgotten, we wanted to make it as easy as possible for our couples," the team said.
The team wanted to bring some joy and happiness during a difficult time and decided to diversify their product and create dried flower letterbox bouquets for customers to send to their loved ones. They also created DIY making kits to provide a hobby to those that were stuck on furlough and keep customers busy during a difficult year.
17. Sofita Photography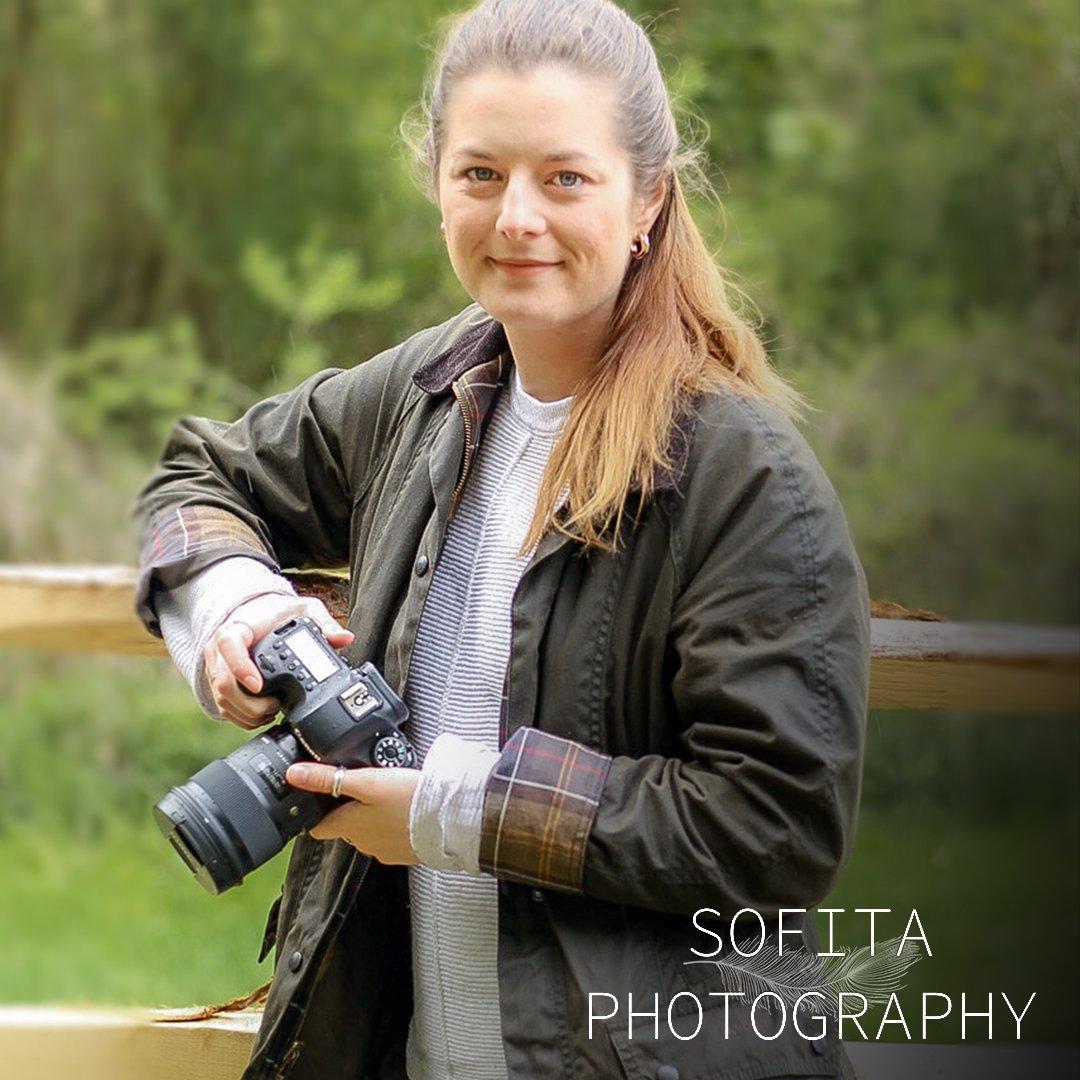 Who Is Sofita Photography?
Based in Hampshire, Sophie is a talented wedding and family photographer and the woman behind Sofita Photography. Sophie is dedicated to photographing all of the special moments, documenting your wedding day as it unfolds and capturing images that tell a story, unique to each couple.
Why Is Sofita Photography a 2020 Couples' Champion?
As soon as the first lockdown hit across England, Sophie was determined to do something that would give back to the NHS, for all of the incredible work they were doing.
Sophie started offering doorstep photographs free of charge for families and couples in her local area, asking them to donate any proceeds directly to supporting the NHS.
"I enjoyed doing this so much and was so grateful that I could put my skills to good use and give people a little pick me up for free!" she said.
As well as offering doorstep photographs, Sophie realised the financial stress a lot of couples were under during the pandemic and created a Covid-19 photography package, so that couples could still celebrate and capture some photos of their special day, without the large cost that typically comes with it.
18. Speechy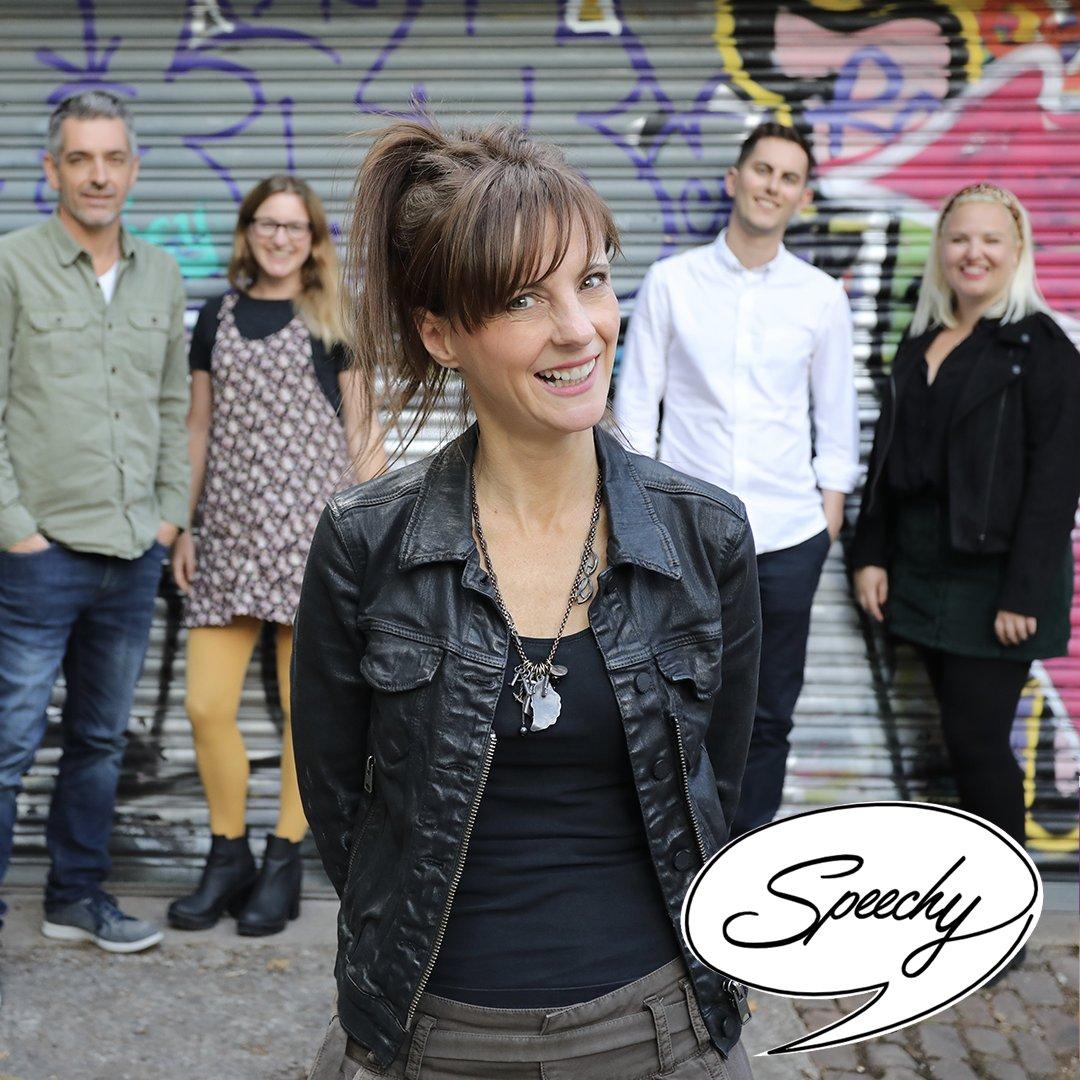 Who Are Speechy?
Speechy are wedding speech specialists. The talented team of professional comedy writers have years of experience working with couples to craft their dream speech, adding an extra special touch to their wedding day.
The versatile team work hard to create humour, memorable moments and stories that make people smile.
Why Are Speechy a 2020 Couples' Champion?
With the majority of weddings put on pause, the team at Speechy felt an urge to give back to the community. Through conversations with clients who were forced to postpone their weddings, it became clear that their wedding days were not only to celebrate their love and tie the knot, but also it is a chance to connect with their friends and family. "It was clear many people were especially worried about their older relatives," they said.
Recognising how powerful words can be, Speechy created a series of free downloadable PDFs to help people have better, meaningful conversations with their loved ones.
"The idea was picked up by the BBC and we featured on several radio shows as the idea gathered force. We discovered the younger generation used our templates not only as a springboard for meaningful chats, but also to document the lives of their loved ones."
19. Sperry Tents Southwest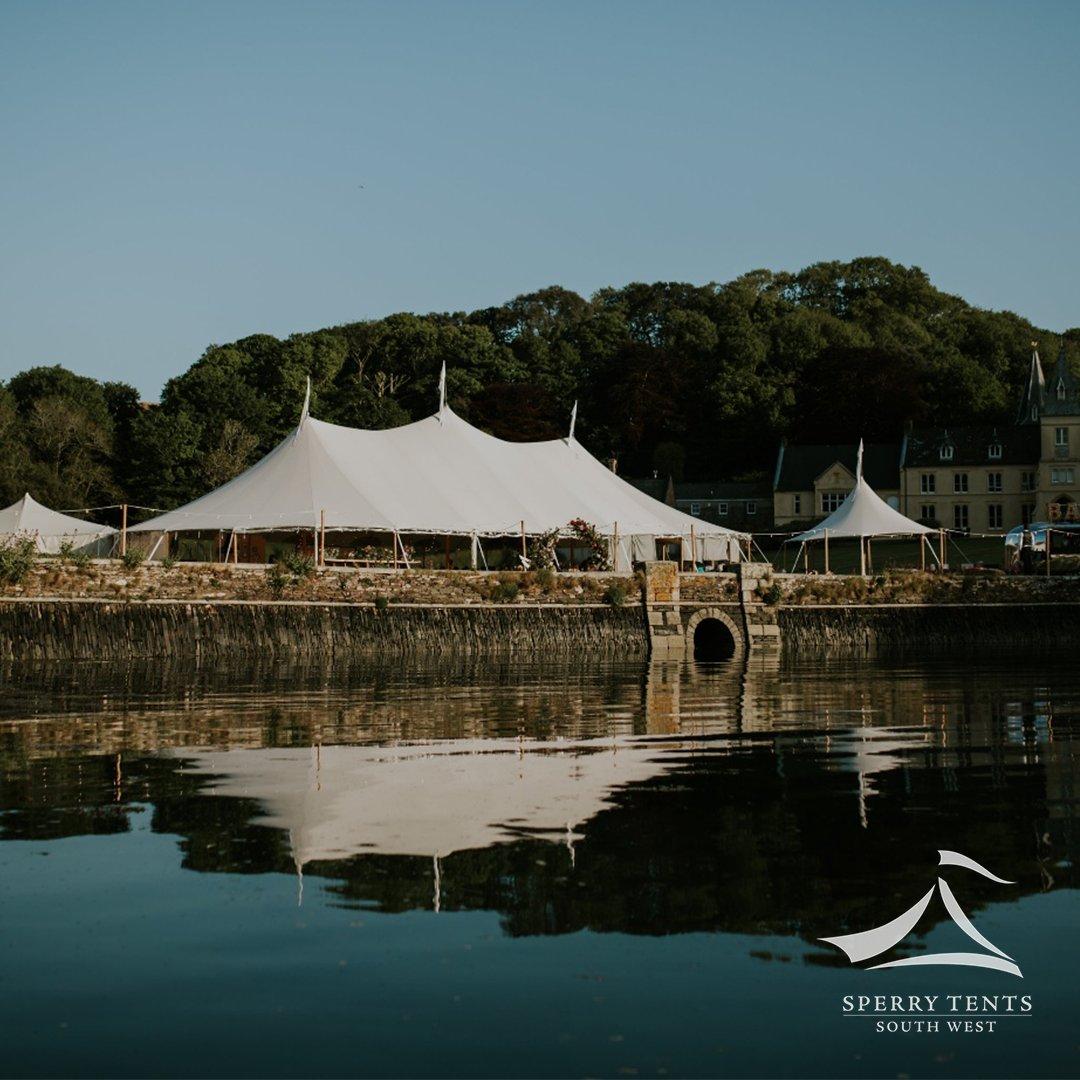 Who Are Sperry Tents Southwest?
Based in Cornwall, Sperry Tents Southwest provide unique and creative solutions for outdoor weddings. The friendly, professional team provide a wide range of tents and marquees for your special day.
From boho-chic furniture to classic styles, the team are dedicated to create a display that suits the needs and tastes of every couple.
Why Are Sperry Tents Southwest a 2020 Couples' Champion?
Nominated by St Issey C of E School in Cornwall, during June and July 2020, Sperry Tents Southwest donated a marquee to the school to help them facilitate social distancing. This allowed the school to host a Year 6 Leavers' Assembly and outdoor lessons, and the local church were also able to hold Sunday services while places of worship remained closed.
During the festive period, the team at Sperry Tents provided a range of equipment including festoons, LED and fairylights free of charge so that the school could lay on an outdoor walking nativity, bringing joy to the children at such a difficult time.
"They're an amazing bunch of people who need acknowledging."
20. Stand Out Ceremonies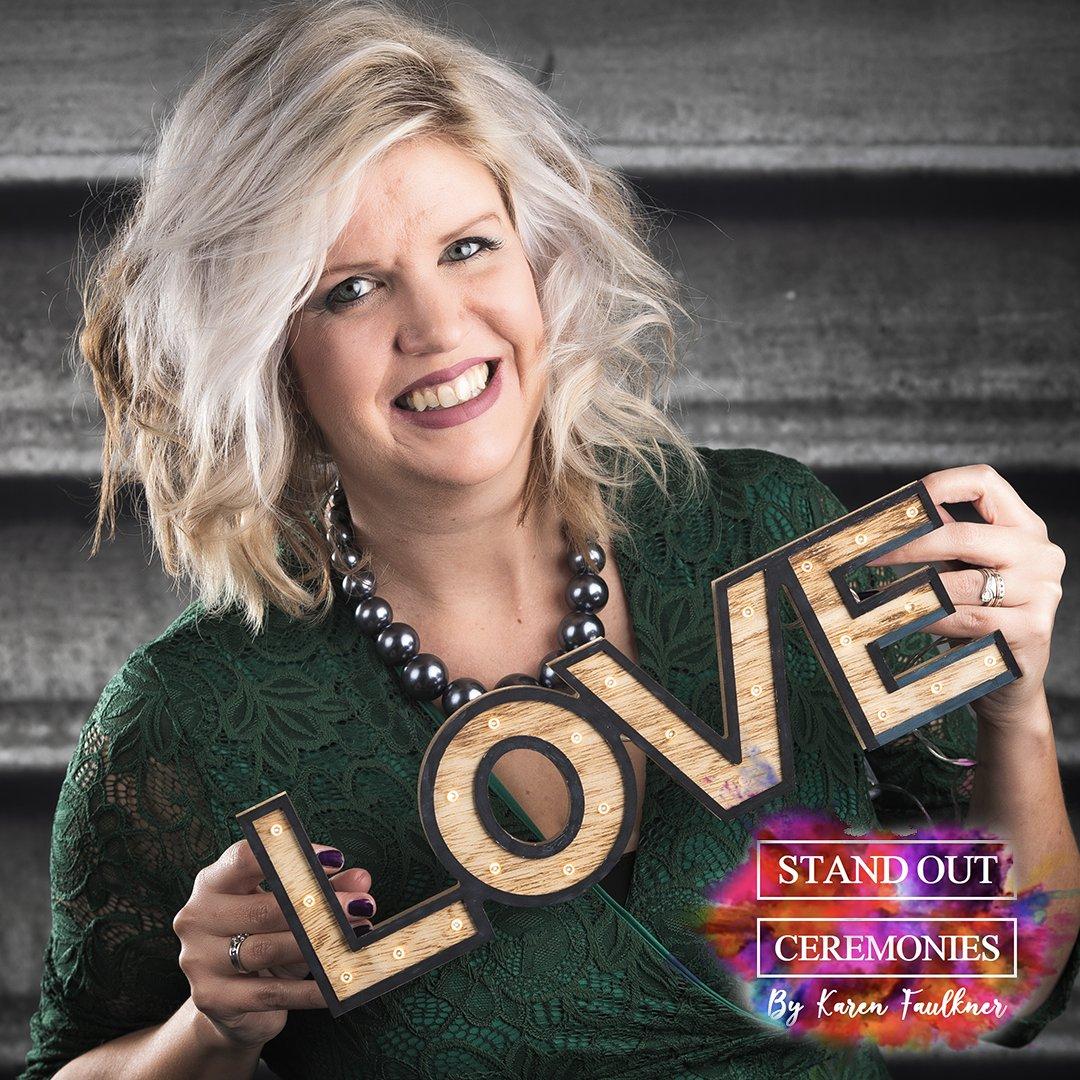 Who Are Stand Out Ceremonies?
Celebrant Karen Faulkner runs Stand Out Ceremonies and specialises in non-religious weddings and humanist ceremonies. Accredited by the Humanists UK, Karen delivers bespoke, personalised ceremonies across the East Midlands.
Karen strives to design and create modern and meaningful ceremonies for every couple she works with, using creative flair and a passion for doing things differently. Karen's mission is to make each couple's ceremony one of the most joyful, relaxed bits of the wedding date.
Why Are Stand Out Ceremonies a 2020 Couples' Champion?
Throughout the last year, Karen has gone above and beyond to support her couples and the wider wedding industry. She was one of the first celebrants to offer free online ceremonies to allow couples to celebrate and make the most out of their original wedding date. Working with other local suppliers, Karen also launched a 'Wed Wild' micro wedding package to allow couples to still celebrate something small but special during the pandemic.
Not only has Karen provided endless support to her couples, making ceremonies Covid-safe by adjustments such as "adapting a 'ring-warming' to a socially distanced 'well-wishing'", but she has also supported other wedding professionals. Karen "mentored three new celebrants to help get established quickly, and worked with two wedding venues to develop a celebrant wedding package to ensure success on reopening."
Congratulations to all our 2020 Couples' Champions and thank you for all your hard work and kind acts during the past year!