Get Your Hands on Our Free Get Hitched Kit: Get Exclusive Deals & Discounts
Kickstart your wedding planning with a free Get Hitched Kit, featuring exclusive deals, discounts, tips and tricks!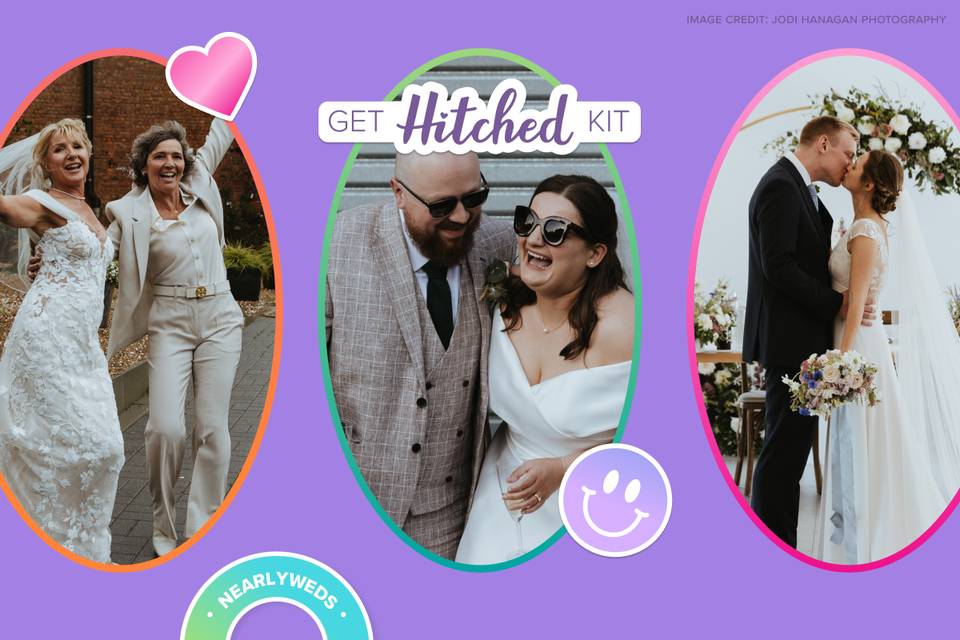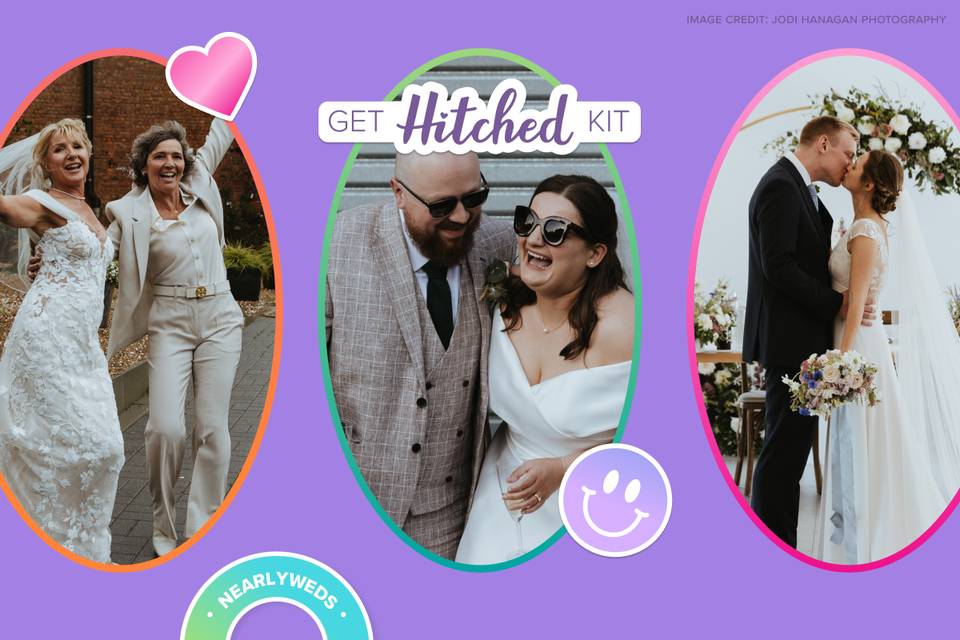 Congratulations on getting engaged! We're here to help you with every step of your wedding planning journey - after all, we're the experts!
We've put together the ultimate Get Hitched Kit for nearlyweds, containing all the essentials to help get your wedding planning going. Getting married is the most exciting time of your life, so it's important to have everything you need to help you make the most of it, and feel free from stress.
That's where we come in - and we want to give you as much as you can to help you out, including a free wedding website for a year, and a huge discount on your save the dates.
In our free kit, you'll find:
Exclusive deals and discounts for key wedding buys, such as a free wedding website and 50% save the dates
The latest wedding trends
Tips and tricks to help you get the most out of Hitched
Key questions to ask your photographer
And more!
Sign up to get your free kit now:
Get Hitched Kit FAQs
Got some questions about our Get Hitched Kit? Here are the answers!
Is this available to all Hitched users?
This deal is only available to new Hitched users. Terms and conditions regarding the free wedding website can be found here.
What is included in the Get Hitched Kit?
By signing up for the Get Hitched Kit, new users will receive a free premium wedding website for a year, plus discounts on the Hitched Shop and 50% off save the dates.
What is the Get Hitched Kit?
The Get Hitched Kit is the ultimate starting place for any newly-engaged couples planning their big day! Full of deals, discounts, tips and tricks, it will make getting hitched a piece of cake.