100 Proposal Stories
Be inspired by 100 romantic proposal stories from around the world, each told in 140 characters or less
We have included third party products to help you navigate and enjoy life's biggest moments. Purchases made through links on this page may earn us a commission.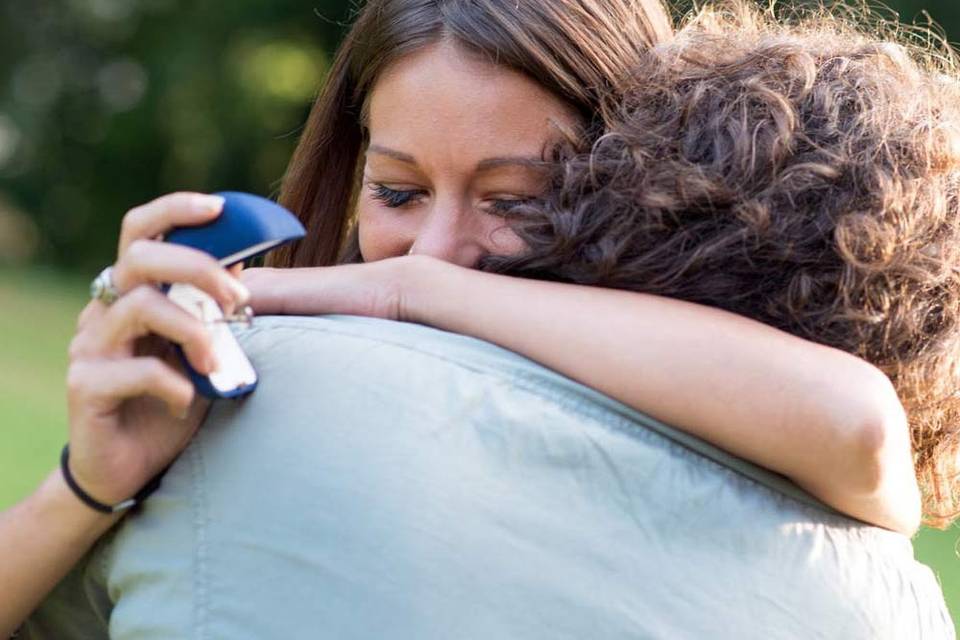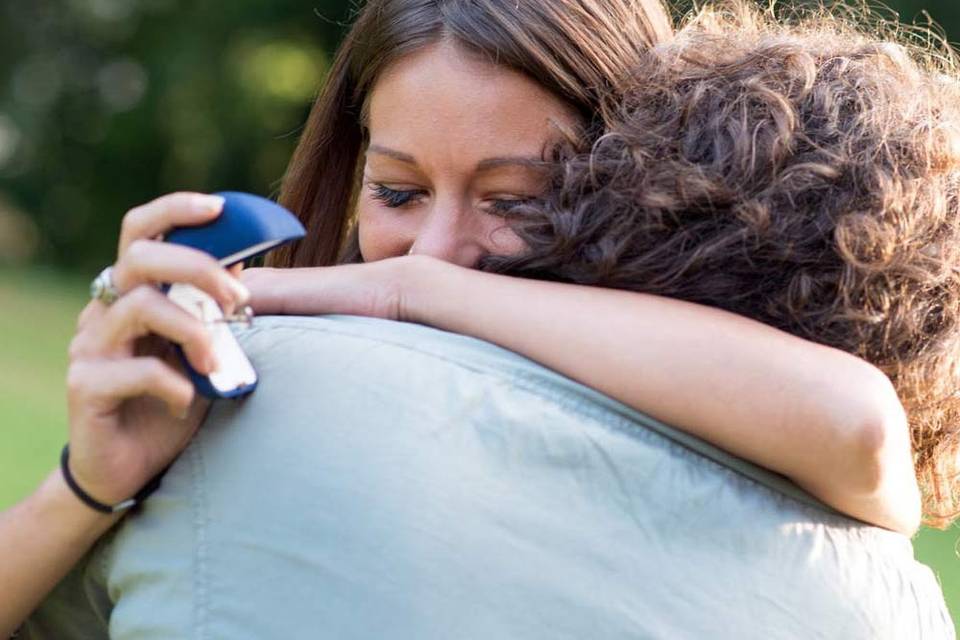 Here at Hitched we LOVE a good proposal story — so we've collected 100 inspiring proposal stories in 140 characters or less! They came from all over; our office, our head office, Twitter, Facebook, email and of course from our fabulous wedding planning forum — if you're desperate for more detail you can read the thread here. If you're not sure when the perfect time to propose could be, you may be inspired by our guide to the best ways to propose!
He arranged a surprise Valentine's Day meal with my family and gave me a heart shaped diamond ring, followed by champagne and amazing food! – Leanne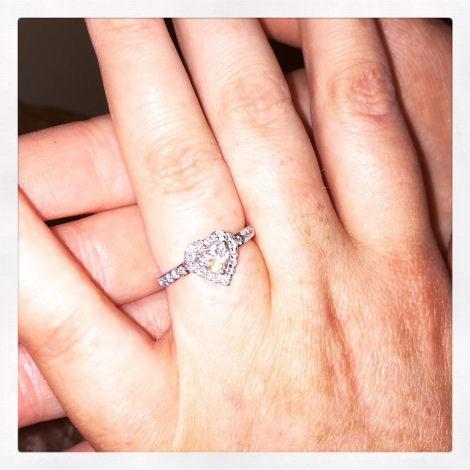 I proposed to my OH on 29th Feb with a note in his lunch box for work. He replied with a note saying yes. A week later we bought our rings! – Junie
In Paris for our 4 year anniversary. After sight-seeing and dinner at 58 Tour Eiffel he proposed on the benches underneath the tower! – AdamsToBe
He wrote me 1 note a week for 7 weeks then on holiday he gave them to me to decrypt. The hidden message was 'I love you, will you marry me?' – TheFutureMrsKay
It was our 2 year anniversary and on the beach in Portugal. He picked up a shell and showed me it, revealing the diamond ring hidden inside. – Char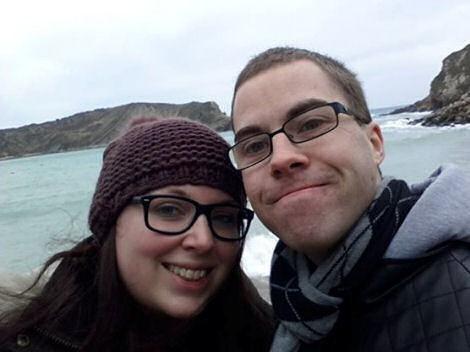 We were watching my favourite band and the crowd stood around us and filmed it happening. Afterwards we slow danced to Beauty and the Beast! – Kerry
My fiancé proposed to me at the finish line of Tough Mudder, as he wanted to show me how he would support me through any obstacle. – Fleur88
My ring was hidden in a box, Xmas day. It was just us and our fur babies. He was so nervous he said 'Would you marry me?' I said 'I would!' – Marie
He secretly planned a weekend away in a windmill, and planned a big night out with friends in Liverpool after! – @Jude_says_hey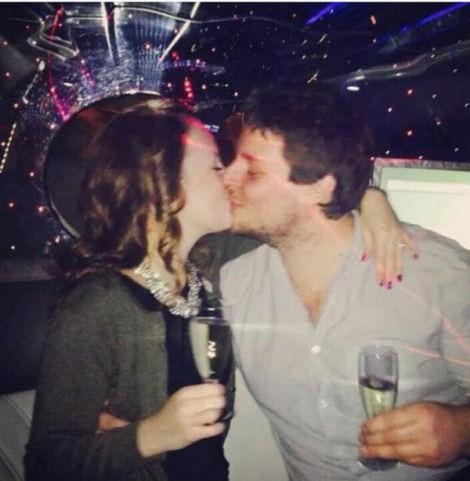 I got home late from work and was on the sofa in my PJs. He came in and asked — no ring! Then we went out together to buy one. Perfect. – Lollypolly
Came home after a bad day. There were candles and rose petals leading to OH in his suit with a ring, flowers and champagne. Lovely surprise! – MrsG_to_be
On our 1st holiday, I pointed out a gorgeous ring. On the last night in front of a Cyprus sunset he got down on one knee with my dream ring! – Mrsmalpass
He proposed on a Christmas break to NYC with a Tiffany ring he bought whilst telling me he was Christmas shopping. It was a total surprise! – kelly17687
It was my 1st Mother's Day and I wasn't impressed to get up early — until I saw my little man in his special new outfit my OH dressed him in! – snow bride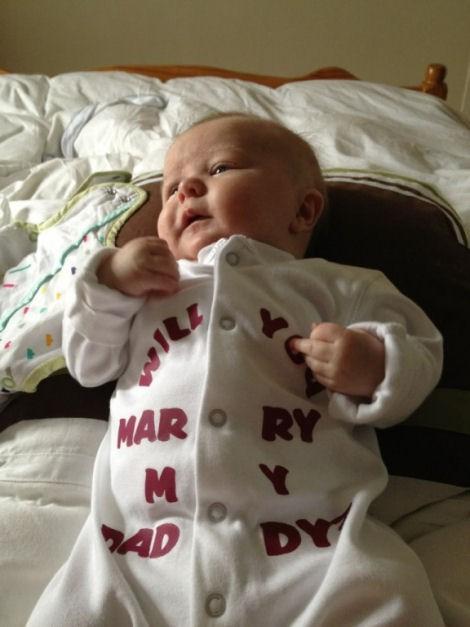 We were walking our puppy in the New Forest when he got down on one knee in a clearing. He was smiling, I was half crying half smiling! – bananacatdance
It was at the church where my whole family has got married and where we held the funeral for my mum. He wanted her to be looking over us. – Beth
At a safari park. The morning before I'd dreamt he was going to do it! He proposed amongst the lions (I love big cats) with the perfect ring – pink & glitz
On our shared birthday after 7.5 years, on the living room floor surrounded by wrapping paper as I refused to go for a walk in the rain! – samidolls
Bath Abbey tower tour for two, "One Day Like This" by Elbow, he got down on one knee and asked me, I said yes, champagne!! – @TheFi85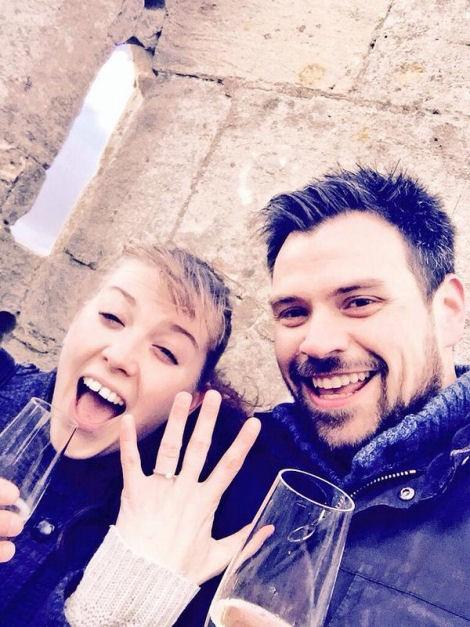 We were in Belgium for Cyclocross and drove to Bruges. He asked me to hold a box and I opened it and found a Haribo ring! – elemden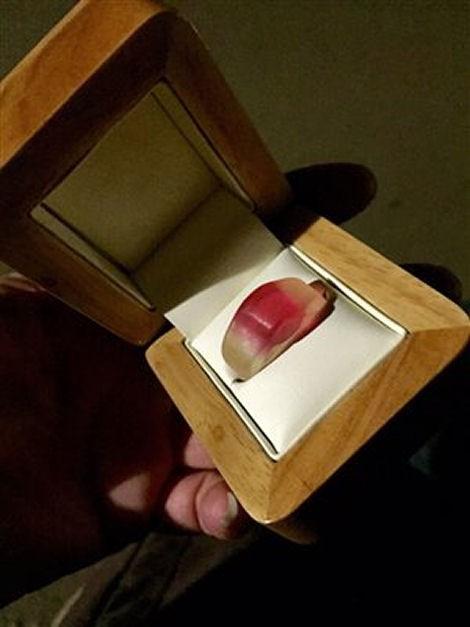 The dream is that I had breakfast in bed and found the ring in a Kinder Egg. In reality we had a bit of a chat and decided to get married! – Sam&Louise
In Portmeirion last summer we decided to make a video in homage to the 60s show The Prisoner. I was filming when he got down on one knee! – Kimster
In 95 at a local working man's club, I'd won over £300 on the bingo! At the end of the night I asked him outside the chippy — he said yes! – Sarah
He proposed with a napkin ring whilst I handfed a lion on our 4th anniversary! We had champagne in the zoo cafe, which closed just for us. – Kat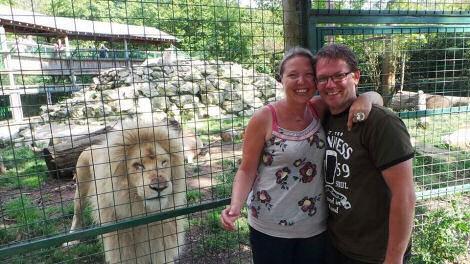 After 5½ years together we went to Paris. He proposed at the Arc de Triomphe with the perfect ring. We married a year later. – Charlotte, Suppliers Directory hitched.co.uk
He proposed in Egypt after a lovely dinner on a sunset walk. We've known each other since we were 7 — 20 years on and we're getting married! – HappyPinkCakes325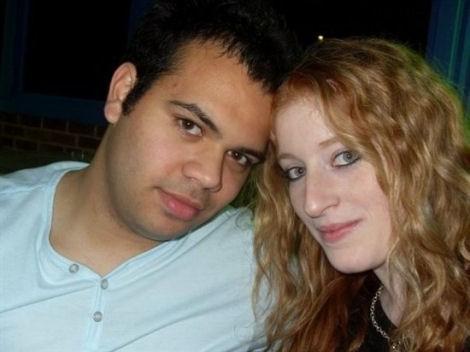 In Catalonia in a beautiful courtyard as fireworks lit up the sky — he got down on one knee with a ring. The waiters brought us champagne! – Calella
My OH proposed to me at the top of the Spinnaker Tower on the glass floor. I hate glass floors, so it was the only way he'd get me on there! – MrsFitt2B
My engagement was written in invisible ink. My partner used the revealing pen to uncover the proposal message. – Adam, Head of Development hitched.co.uk
After years of my nagging OH agreed that it was time we got married and that we would 'sort it out'! 6 months later we finally got a ring! – Boro_Bex
He sent me on a treasure hunt with Disney DVDs, notes and clues. He was in the bedroom and got down on one knee with a diamond ring! – Inspyre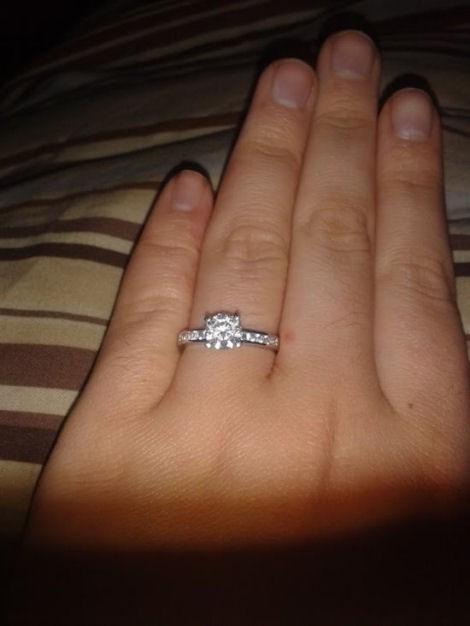 On our 8th anniversary, back home after a lovely meal out, he brought me a cup of tea & a biscuit and got down on one knee. Was just so us! – Heather, Designer hitched.co.uk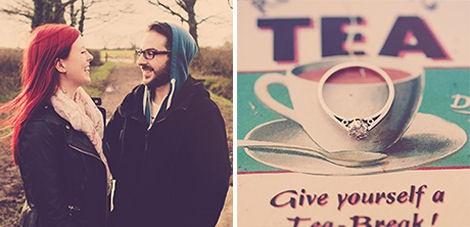 We were 30000ft in the air and Dave proposed over the inflight tannoy system! I thought he'd gone to the loo! Everyone onboard applauded us. – @ShazzaYeti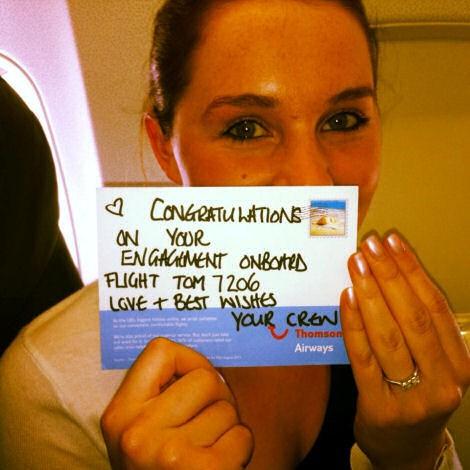 In the Montenegrin mountains. I refused to get out of the car — pregnant + windy roads! He got me out and produced an amazing bespoke ring! – Sian, Project Manager hitched.co.uk
Anthony proposed on a trek on Mount Pouse in Mauritius, with champagne, flutes and a sapphire and diamond ring! – Kim (via eHarmony)
As I love all things Harry Potter, Jatinder took me on the studio tour and proposed at the end of Diagon Alley. I was so shocked! – Amrita (via eHarmony)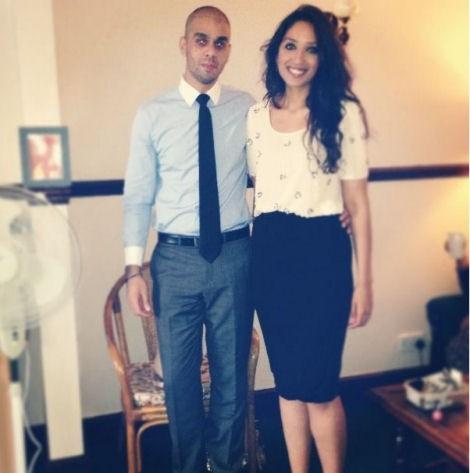 On Xmas day a series of notes led me around the house before I found a copy of the Sun newspaper with 'Will You Marry Me?' as the headline! – EXCITEDBRIDE15:)
Keith proposed during a swim in Florida's Discovery Cove with the help of a dolphin! Thelma the dolphin presented the proposal message to me – Katie (via loveholidays.com)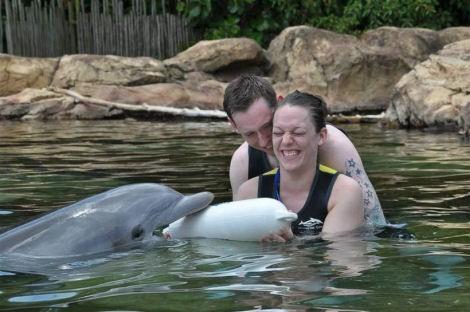 As I love the film Up we headed to Angel Falls. He told me to close my eyes & feel the spray on my face. When I opened them he was on 1 knee – Arabella16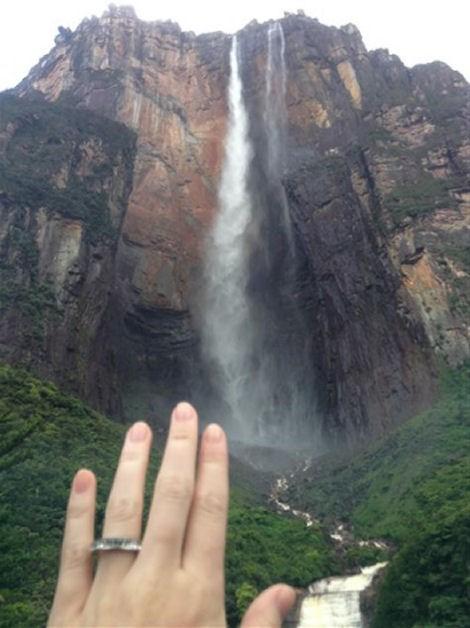 My OH surprised me with a bday trip to Paris. My late mum loved Paris and he pointed out the Eiffel Tower before asking so she was involved. – Peony82
Our dog Gizmo sat on my lap and with a ring box tied to his collar. Simon then asked Gizmo 'Does mummy want to marry me?' It was perfect! – Hazel
In our hotel in Paris and OH had been so off with me! I was a bit moody because of it until he got me to close my eyes and gave me a ring! – Em1986
He planned a treasure hunt around the city. I solved puzzles to get clues before I made it to our favourite park and he was waiting for me. – SunnyGoldConfetti304
After failing to light a fire in our new home the day we got the keys & smoking the house out I got down on one knee and popped the question – Simon, Head Designer hitched.co.uk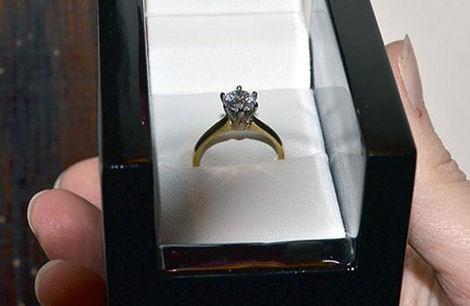 Adam proposed to me on my birthday on the beach. He presented me with a buttercup and later we had the perfect ring custom made! – Aimee, Senior Designer hitched.co.uk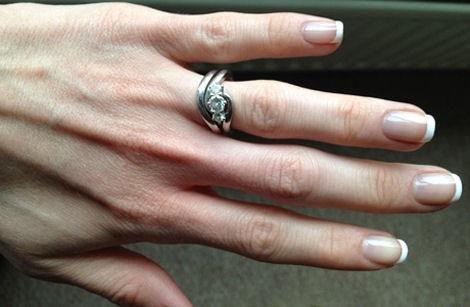 Catering manager joins circus as a trapeze artists and falls… in love with ringmaster and accepts proposal! – @circuswnderland (via circuswonderland.co.uk)
I posed the question with the aid of a cinema screen's giant billboard, luckily she said yes, it would have been awkward otherwise… – Toby, Joint Head of Consumer PR Immediate Media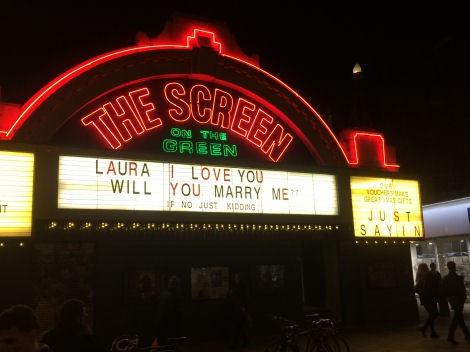 At Silverstone for the F1, he proposed on a helicopter ride over the circuit before qualifying started and it was the day before my bday! — LeighB3
In Thailand on Valentine's Day after champagne on the beach. He asked on the balcony as the sun set with rose petals and more champers! – Evielou1505
In New York for my 30th, horse and carriage ride through Central Park. We stopped by the ice rink and he got down on one knee with a ring! – CBeckford
I was sat on the sofa in my dressing gown, eating cereal when he thrust the ring box in my face and mumbled: "will you marry me?" – *J9*
After 14 years of waiting he proposed by writing 'will you marry me' in magnetic letters on the fridge. I made him sweat a bit but said yes! – Missmadgiggles
It was on Xmas morning and he said I had 1 more present. He was down on 1 knee, cat looking at him weirdly. I was in a fluffy dressing gown! – Lui
On holiday in Lapland. He proposed in our hotel room just after we got back from seeing the Northern Lights and he'd crashed the snowmobile! – MKW
On our 4th anniversary. After dinner he asked me to watch him fly his kite. He knelt down and proposed, as the sun broke through the clouds! – Mégane, Marketing Executive – Sport Immediate Media
A surprise trip to Barcelona, a rooftop pool with a ring hidden at the bottom & a dive in to retrieve it & ask the question. I said yes! – Helen, Acting Editor Craft Special Editions Immediate Media
My fiancé planned everything, but I didn't turn up where he expected. He proposed in my mum's living room in the end, the day before my 30th – Rachel, Payroll Manager Immediate Media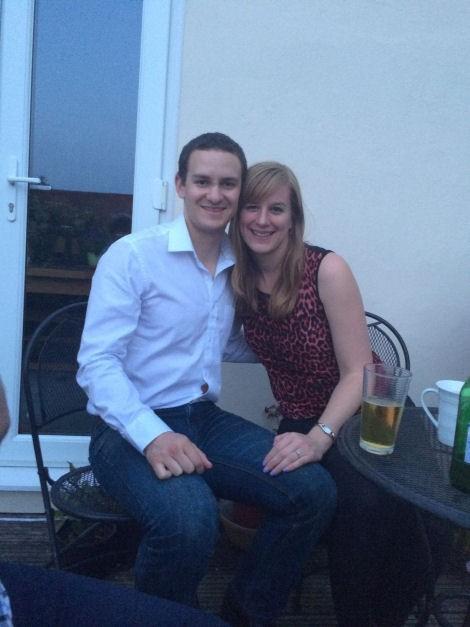 He took me to a lush hotel in the lakes and got down on one knee to pull out the 2.5k ring I wanted #soinlove – @bellas_nicola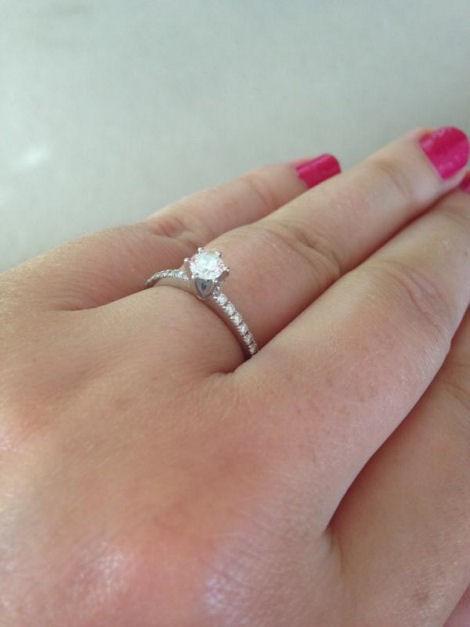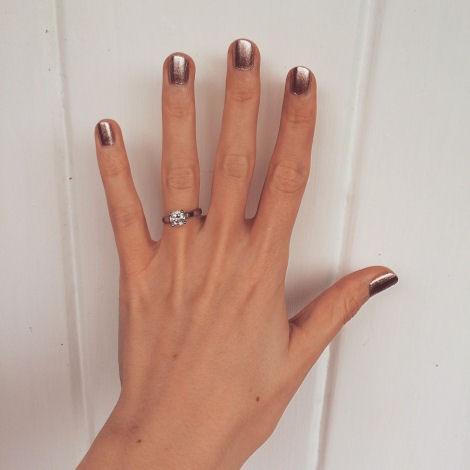 We were in Hiiumaa to visit friends & he proposed on a beach the day of the 'night of the ancient bonfires'. Later that day we saw a moose! – Sarah
After 3 months of living in Canada Ian proposed at the amazing viewpoint on Cypress Mountain. I was so surprised I forgot to say yes! – Caroline, Editor hitched.co.uk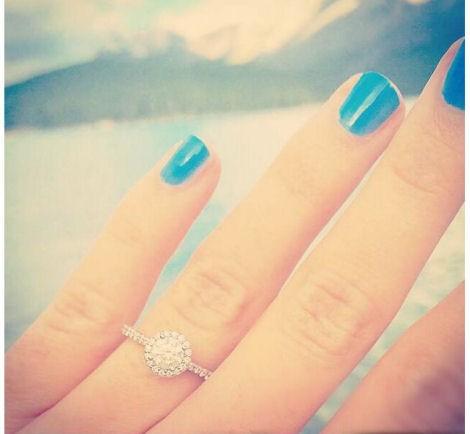 On a mountain in Wales after 2 failed attempts to reach the summit! #notasplanned #Proposal #ISaidYes – @clairef300
I got asked on a Sunday morning lie in after 3 weeks of being together…I knew right away he was the one! – @sparkly_fluff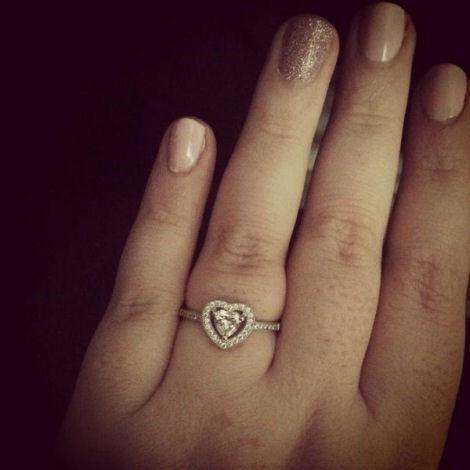 He proposed on Charles Bridge in Prague and I said 'Are you serious?' 6 times! Eventually I excitedly exclaimed "Did I say yes? It's a yes!" – Charlie_rabbit01
At our Halloween party in fancy dress. He got everyone together and asked. When I said yes he whispered "Which finger does the ring go on?" – Almost~Mrs~W
At 38,000ft over the Atlantic ocean at the upper class bar, on our way to San Fran to celebrate my 30th. I was taken by complete surprise! – NoMoore
On the beach at night in Odaiba, Tokyo, under the light of the rainbow bridge and a big Christmas tree! #isaidyes – @KirstyTrotter
My H2B proposed in a restaurant on the beach under the stars in Ibiza. It was perfect. We will get married exactly 2yrs from getting engaged – Karen84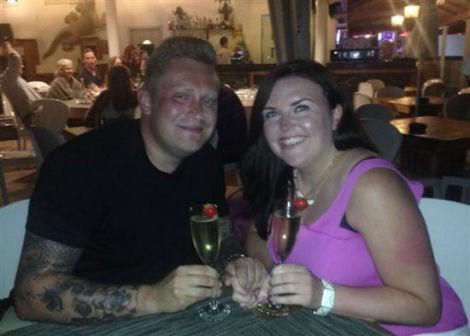 I created 4 unique plush toys and gave them to my girlfriend with champagne. They were called Will, Louise, Mary, Luke. Say it out loud! – Luke (via www.zombieworm.co.uk)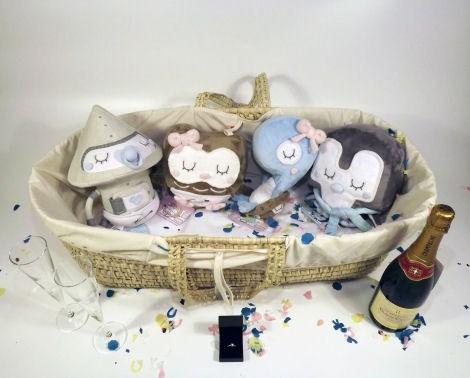 On holiday in Norway, took a walk through snowy woods, built a fire, had a picnic & then he popped the question! – @_foxi_
I planned a bird hide to be decorated at @CenterParcsUK ready for me to pop the question! #yes – @ajcurnow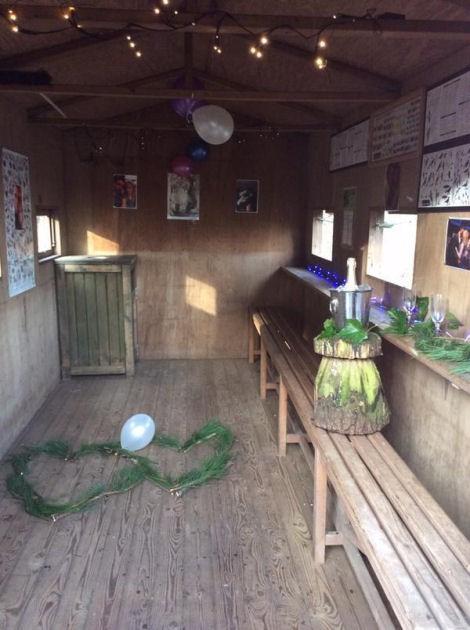 I decided it was time to get married whilst OH was away with work. When he got back, I told him. We went ring shopping the next day. – HelenSomerset
It was mine and my mum's joint birthday (30th and 60th) and he got down on one knee in front of 130 people. I didn't stop crying all night! – HappyGoldFlowers267
My partner proposed in a tunnel carved out of a cliff in Portugal — we're getting married on the cliff! – LittleRed_KJ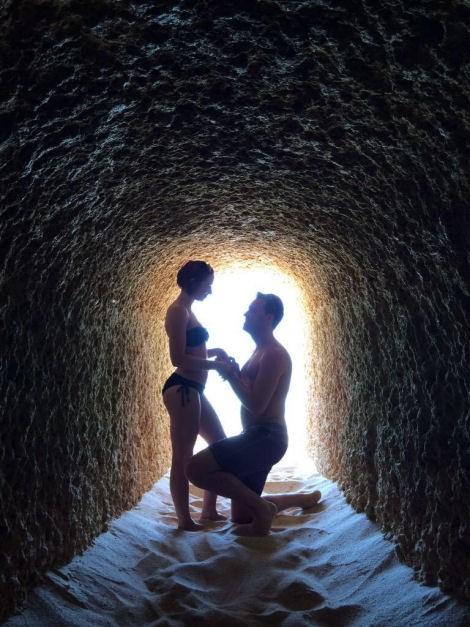 In Whitby for our anniversary and he proposed on top of a rock on the beach. He said if I'd of said no he'd have pushed me off! True love. – Kelly
After a very long stressful day moving house he told me to get the champagne and ice and had hidden the ring in the freezer ice compartment. – Leelee85
He had the ring and my mum's permission. On Valentine's Day he cooked a romantic meal and proposed before pudding! I asked if he was joking! – Jesikab4u
He surprised me with tickets to Paris, we drank champagne and watched the Bastille Day fireworks when he got down on one knee and proposed! – Emma (via mysinglefriend.com)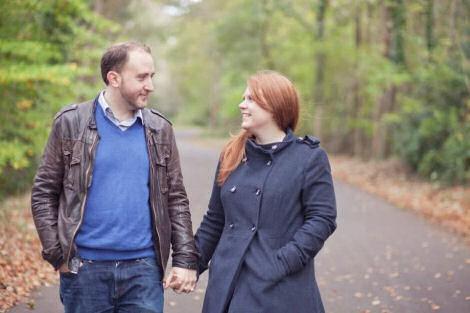 He planned to propose in a park Munich where we had our first date, but ended up blurting out about the ring and proposing in our hallway! – Daisy Bell
He wrote 100 notes with 100 reasons why he loves me and put them on our bed. He then got down on one knee in our tiny bedroom and asked! – hellandglory
James had to go to a bikers' club to ask my dad for his permission, which was scary for him! He proposed at home before a meal out — I cried! – Charmaine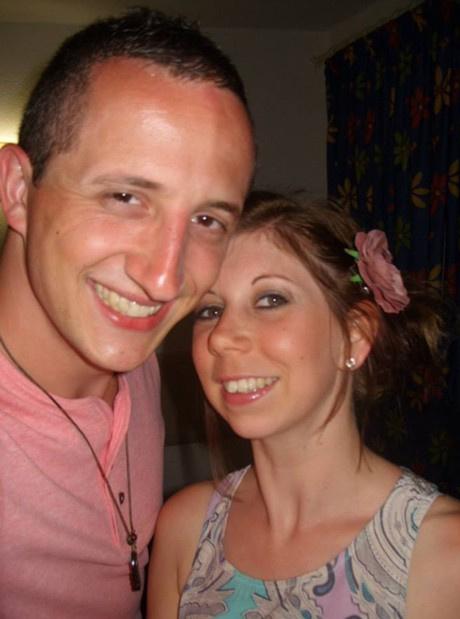 Kieran planned to ask at dinner but he was so nervous he got down on one knee in the kitchen before we went out! I couldn't believe it. – Suzie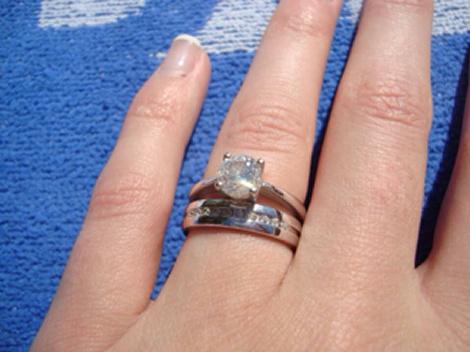 He proposed with a gorgeous yellow diamond ring in front of both of our families! The ring was custom made, inspired by the sunset. – Pree
We were crossing the road with friends when Darren assertively said 'We'll get married in the Caribbean'. 7yrs later we married in Turkey! – Deb
We did the Paris marathon and agreed to finish it together. At the finishing line he proposed, using his finisher's medal instead of a ring! – NatalieSB
After 10 years we thought the time was right to tie the knot & have a party! We decided together but he took me to our 1st date spot to ask. – Kate, Design Team, You & Your Wedding
We were at Bexhill beach when Dave got down on one knee with my Granny's engagement ring and asked to marry me. I said yes! It was perfect! – Jacky (via mysinglefriend.com)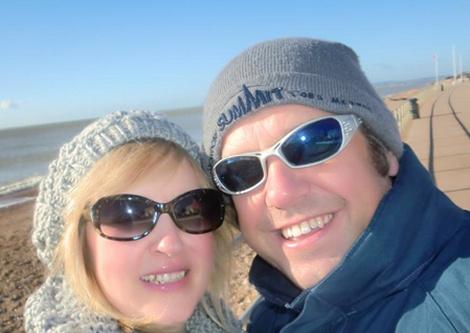 We've been together a long time but he surprised me last week on holiday in Sri Lanka when he dropped a knee in the middle of a busy street! – Rachel, Web Editor, You & Your Wedding
Paul told me he would marry me whilst delirious when I nursed him through sunstroke on holiday. Seven years later, he did! – Avril
He said, 'It doesn't have to be a leap year for the woman to propose', so I said 'Will you marry me?' He said name the day, and I did! – Lesley
Jon booked us a surprise trip to NYC and got down on 1 knee in Times Square. The rest of the trip was full of even more romantic surprises! – Sam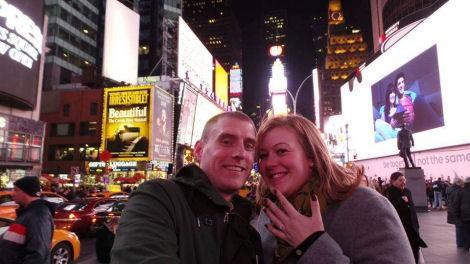 At an Irish bar in NYC, a girl said 'I hope you marry her 1 day' so I got down on one knee! Completely off the cuff, the whole bar cheered! – Graham (via mysinglefriend.com)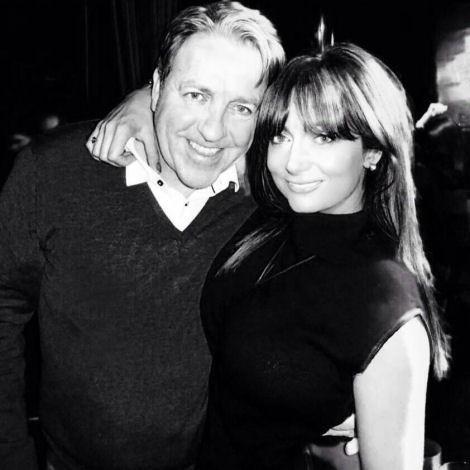 Mine was in Turkey just before my 18th bday. England had just lost a game, he was drunk! He proposed on the balcony with a mug of champers! – Hannah
We'd just moved into our new house and settled down with a Chinese, when he got down on one knee in front of my dad and best friend! – Louise
Michael asked me to marry him on whilst holiday in Cornwall. He planned it that when he asked me it was 9.09am on the 9th September 2009! – Helen
Mike suggested going out for dinner one cold, rainy night. I didn't want to but agreed. When we arrived, he proposed with a beautiful ring! – Sam
He got down on one knee whilst dancing to our song 'Don't Stop Me Now' at a party. He later said 'I don't do romantic but I do memorable'. – jen-lou
We were celebrating my 30th birthday in Scotland, when Mike surprised me with a locket. Inside was a note asking me to marry him! – Kate (via mysinglefriend.com)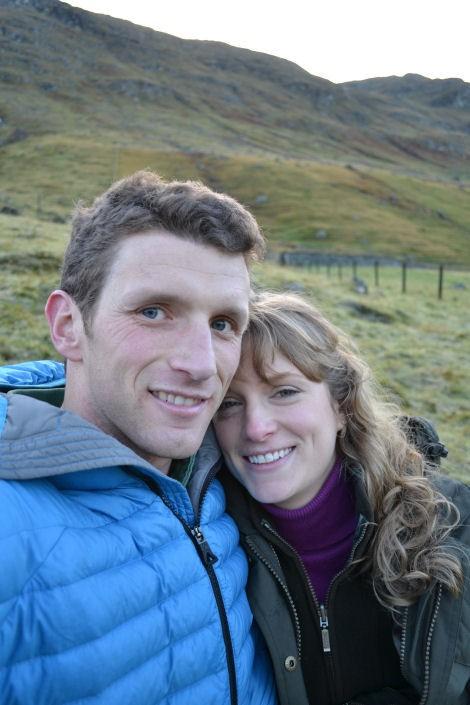 I knew I didn't want to be without Sabine so I commissioned a bespoke song about our love story to play her before asking her to marry me! – Hugo (via songforyourlovedone.com)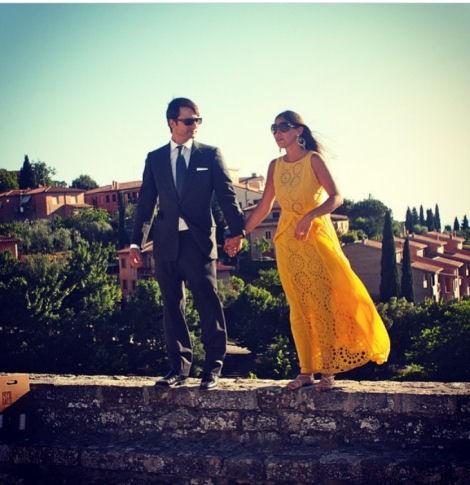 With the help of The Proposers I led Callum on a treasure hunt with our dogs to Paris where I was waiting at Disneyland! – Arran (via theproposers.com)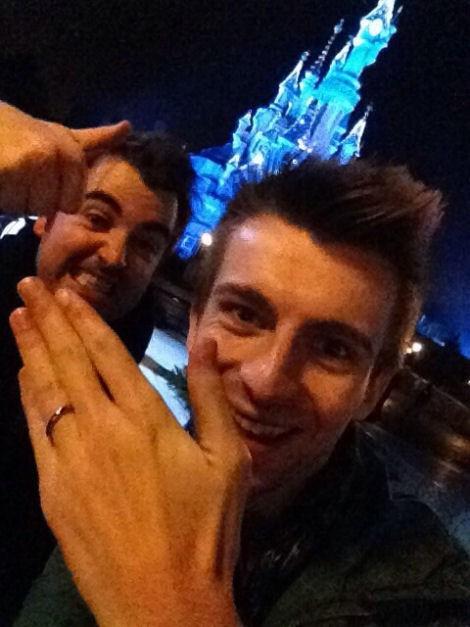 If you feel inspired after reading all these amazing proposal stories, why not read 33 different ways to propose, so your proposal is just as memorable?