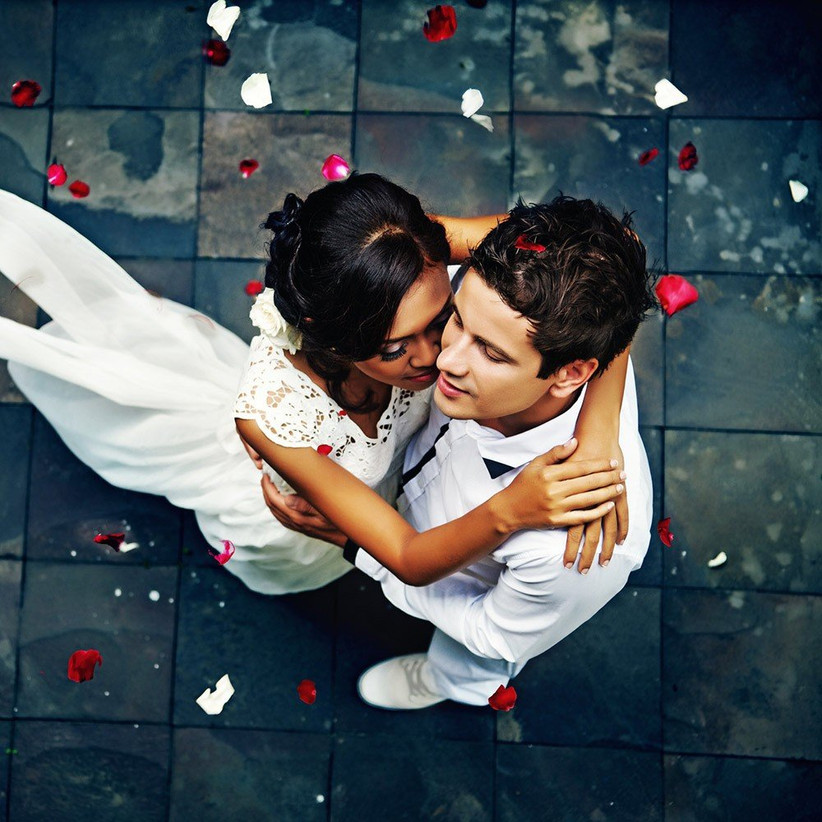 If you love the idea of having a first dance to remember then be inspired by these amazing wedding couples from around the world who took their first dance to the next level. From hiphop to ballroom dancing, there is something here for every type of wedding.
A Magical First Dance
This gorgeous couple had a magical first dance for their wedding in Malibu, California. The groom Justin Wilman is a magician and just couldn't resist adding a bit of magic and mystery to the day. Keep watching until the end where Justin's bride Jillian Sipkins completes the dance by appearing to get her new husband to levitate!
Is the Music Broken?
Slow dancing? Check. Soft lighting? Check. Michael Buble? Check! This couple had all the makings of a perfect first dance until wait…the track skips. This couple fooled all their guests into thinking the music had broken until the groom bursts onto the dance floor to Michael Jackson's Billie Jean.
This Couple Share Their Journey
The couple make their entrance two minutes into this video but it's worth the wait as they go straight into a beautifully choreographed dance to Journey's 'Don't Stop Believing', complete with smoke machines!
An Amazing Strictly Performance
After his amazing performance on Strictly Come Dancing, McFly's Harry Judd just couldn't resist showing off his newly learned skills on his wedding day. See his beautiful first dance with his new wife Izzy Judd and be prepared to swoon.
Having the Time of Their Life
The most amazing thing about this first dance is that you just don't see it coming! The couple dance through a medley of their favourite songs with the most spectacular ending from Dirty Dancing (you know the one!).
A Mash Up Medley
This first dance begins with so much emotion but one minute in your tears will turn to laughter as the couple break into the fastest wedding music medley we think we have ever seen! Just wait until you see the bridal party join in…
A Sky High Performance
This couple mixed a blend of Bhangra and Bollywood dancing with an ending that you will never be able predict…
A Sweet Surprise
Newlyweds Matt and Dana appeared to have the perfect slow dance and after showing off some of their most impressive ballroom dance moves the music switches to Maroon 5's Sugar where the dancing gets even more impressive (we also love how this bride and groom have beaming smiles the whole way through!).
A Wedding Dance to Thinking Out Loud
This couple prove how amazing first dances don't have to mean breaking into hiphop half way through. Armin and Celeste were inspired by one of the best love songs of 2014 – Ed Sheeran's Thinking Out Loud – and they recreated the music video perfectly. Don't forget to take a look at our list of most popular first dance songs if you love the idea of a slow first dance.
A Disney Inspired Dance
If you are planning a Cinderella inspired wedding then this super cute Disney wedding dance would be perfect for your big day. This fairytale couple have our hearts melting and we love the extra cheer the groom gets for really committing to the dance!
An Energetic Performance
From Michael Jackson's Thriller to Ice Ice Baby – this couple might put on the most energetic first dance performance we have ever seen! If you love this performance then browse our list of ususual first dance songs and put together your own medley.
Do you think you have the dancing skills to wow your guests? If not then you have nothing to worry about! We have a step by step video guide from Pineapple Dance Studios offering easy to follow first dance advice.