Wedding DJ or Band: What Will Work for You?
Are you torn between hiring a DJ or a band for your wedding? We caught up with Headliner to get their expert ideas and advice
We have included third party products to help you navigate and enjoy life's biggest moments. Purchases made through links on this page may earn us a commission.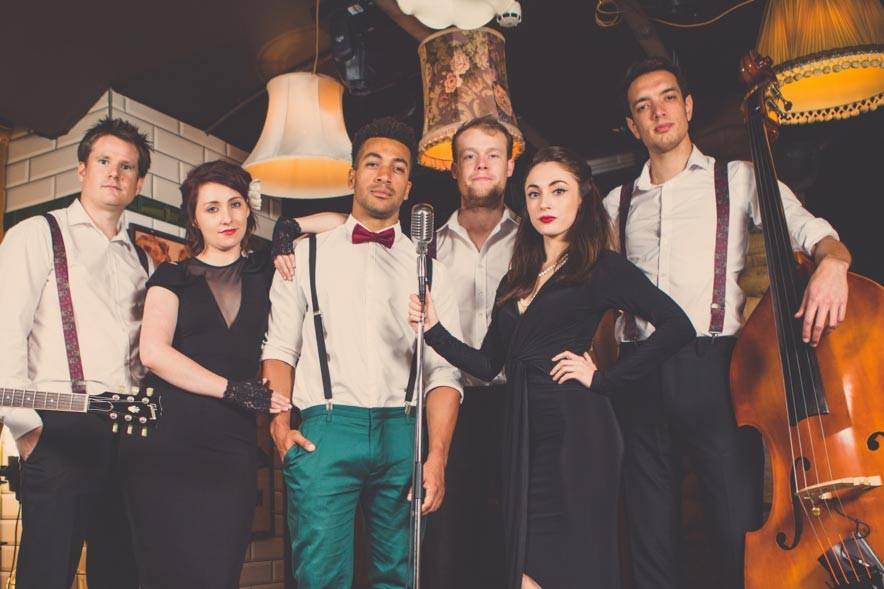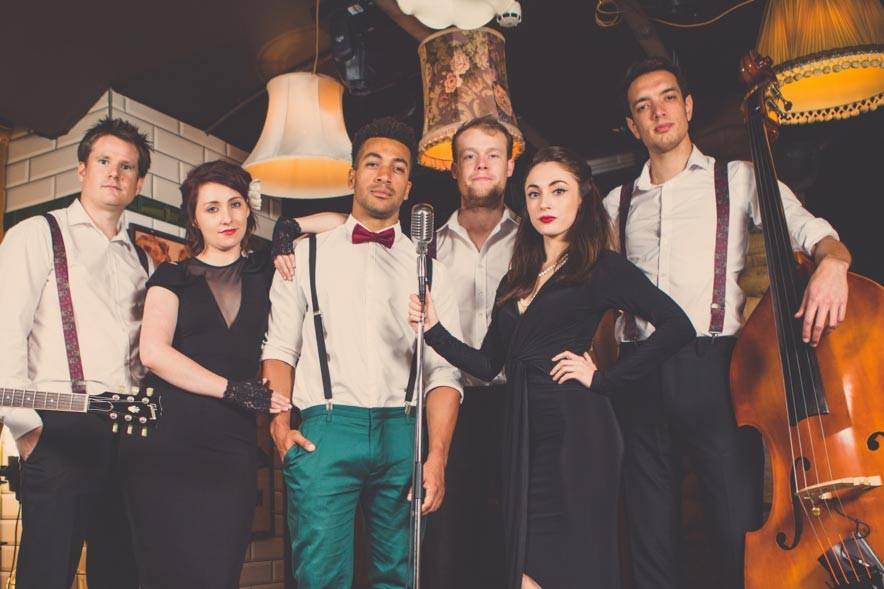 When deciding how to entertain your wedding guests, it can be hard to decide what to go for. Most couples are commonly torn between having a band or a DJ, and both bring unique elements to your wedding party.
We caught up with the team at Headliner, online marketplace where engaged couples and wedding planners can easily find and book any type of musical entertainment, to get their expert opinion on what would work best for your wedding – a band or a DJ?
"This is something we get asked quite a lot at Headliner. People want to know the pros and cons of both bands and DJs. Some are worried about budget, thinking that a full band may cost too much, and others like the idea of a DJ, but are scared it might be too boring and not engaging enough."
Should I choose a DJ?
The humble DJ has been spinning records for decades, in clubs, at festivals and at weddings. Many people consider DJs to be a cheap alternative to a live band. Even though it's true that live music usually sits higher on the price list, the cost of hiring a DJ will also vary a lot. This is because there are different types of DJs: some specialise in parties and chart toppers, whilst others are well known club DJs who do private parties on the side.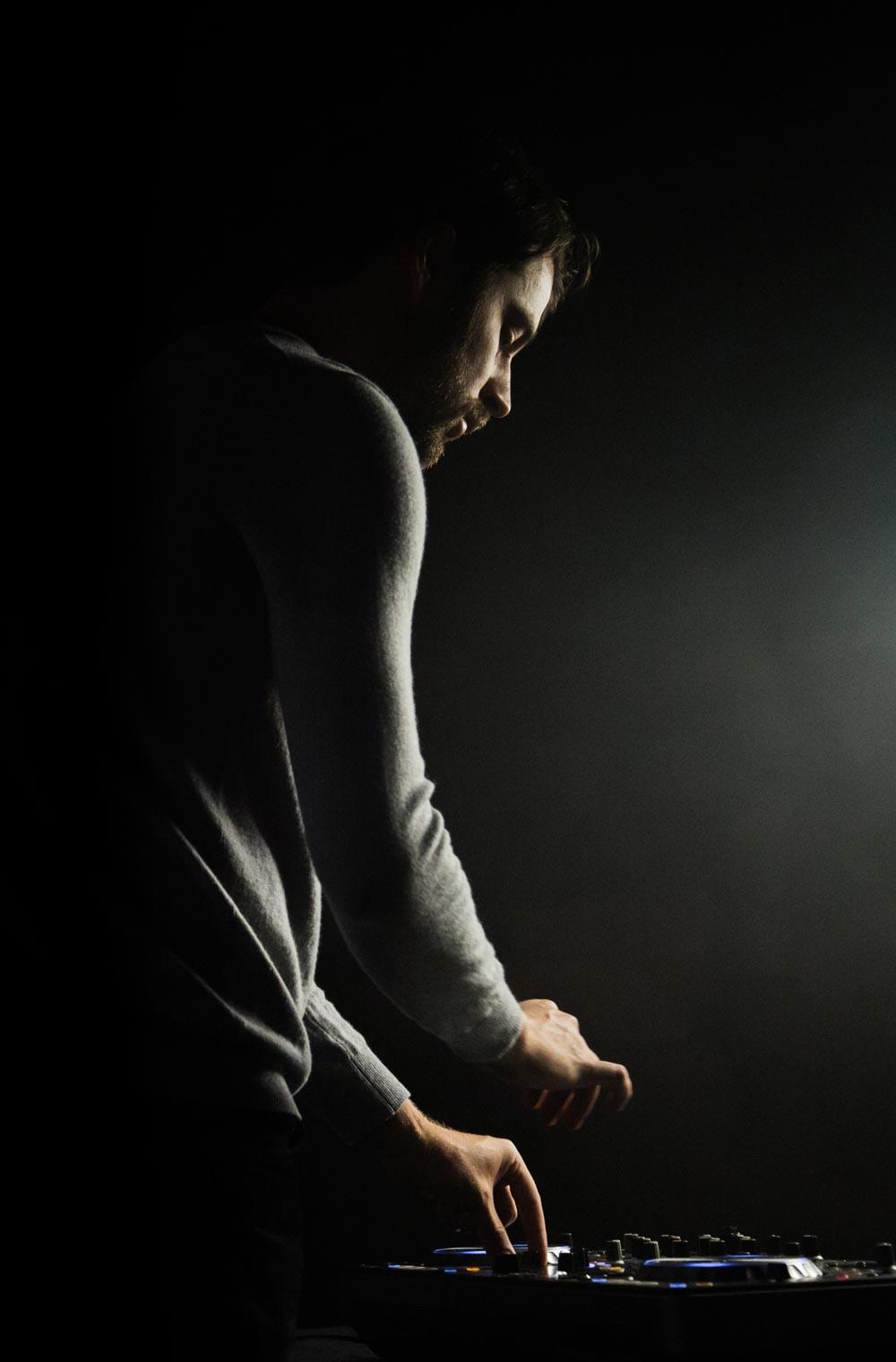 With the rise of streaming services such as Spotify many think they can just as easily organise the music themselves. Some people are avid music lovers, and it's understandable that they want to be heavily involved in the choosing the music for their special day. If you fall into this camp it's worth remembering that DJs tend to work with clients' likes and dislikes to tailor the music. A DJ will also ensure that the entertainment runs smoothly – the music won't suddenly stop, being replaced by ads because you're using a free Spotify account. They will also have an incredible number of tracks available and curated. The style of music will be tailored to you and will include many of your favourite songs, and in addition you might be introduced to some new favourites.
Just as important, a DJ will know how to read a crowd, and how to choose the right tracks to build the atmosphere at a party, bringing people (and keeping them) on the dance floor.   
Browse the Hitched wedding DJ song list for lots of party music ideas…
Should I go for a live band?
It is undeniable that a live band can have a massive impact on a party. Hearing some of your favourite music being performed live, by real musicians who are as passionate about the songs as you, is an incredible feeling. Musicians can also use the way they play music to engage directly with the audience. Similar to a DJ, bands learn how to read a crowd and responds to the mood of the audience. They might have fewer songs to choose from (still, they usually have at least 100 – 200 songs in their repertoire), but they can still change their set-list on the spot to up the tempo or wind down.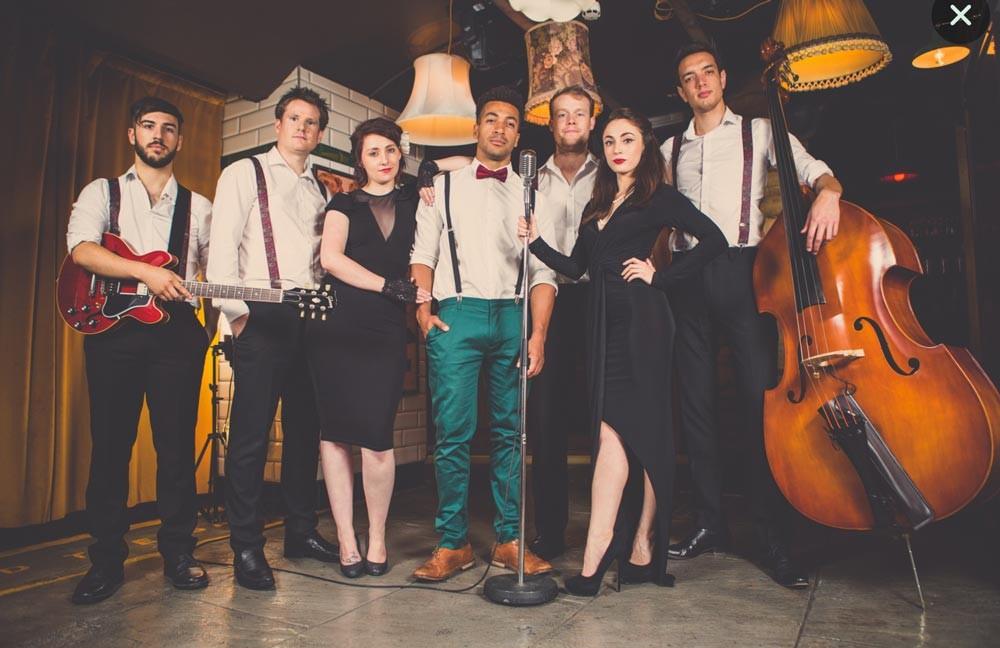 Bands usually take short breaks of 15 – 20 minutes between sets to have a quick rest (as playing can involve very high activity levels) and to rehydrate themselves. This is not necessarily a point against hiring a band, but something prospective clients should be aware of. Music from a playlist will usually play in the interim.
The size of a band can sometimes be an issue. Some venues have a large space dedicated to the entertainment acts, whereas others will struggle with anything bigger than a trio. On the other hand, size can be a good thing. If you have a large venue you could decide to pull out all the stops, in which case your party band can usually add more musicians to their line-up, such as horn and brass players. This obviously goes both ways: many bands whose core line-up consists of 4-5 people will often provide smaller trio or even duo options for smaller events and venue. You can really tailor the full entertainment experience with a live band, just bear in mind that increasing the line-up will increase the cost.
Find out how to have a live wedding band on a budget if this is something you're interested in.
Should I go for both?
This might seem like a luxury to some, but it's increasingly common to have a band on earlier in the evening before the DJ takes over towards the end of the night. Some bands will also offer a DJ service, so that you can book everything in one go, negating the need to do two searches for entertainment. This usually ends up being cheaper than booking separately. Another set-up, which is gaining in popularity is to have a smaller band during the reception before dinner, with a DJ for the party after the meal is finished.
Whether you have decided to go for a DJ, a band or both after reading this your next step will be to find the perfect musical act for you. Browse Headliner's listing on Hitched to start your search, or read up on our top 10 tips for hiring wedding entertainment for even more ideas.