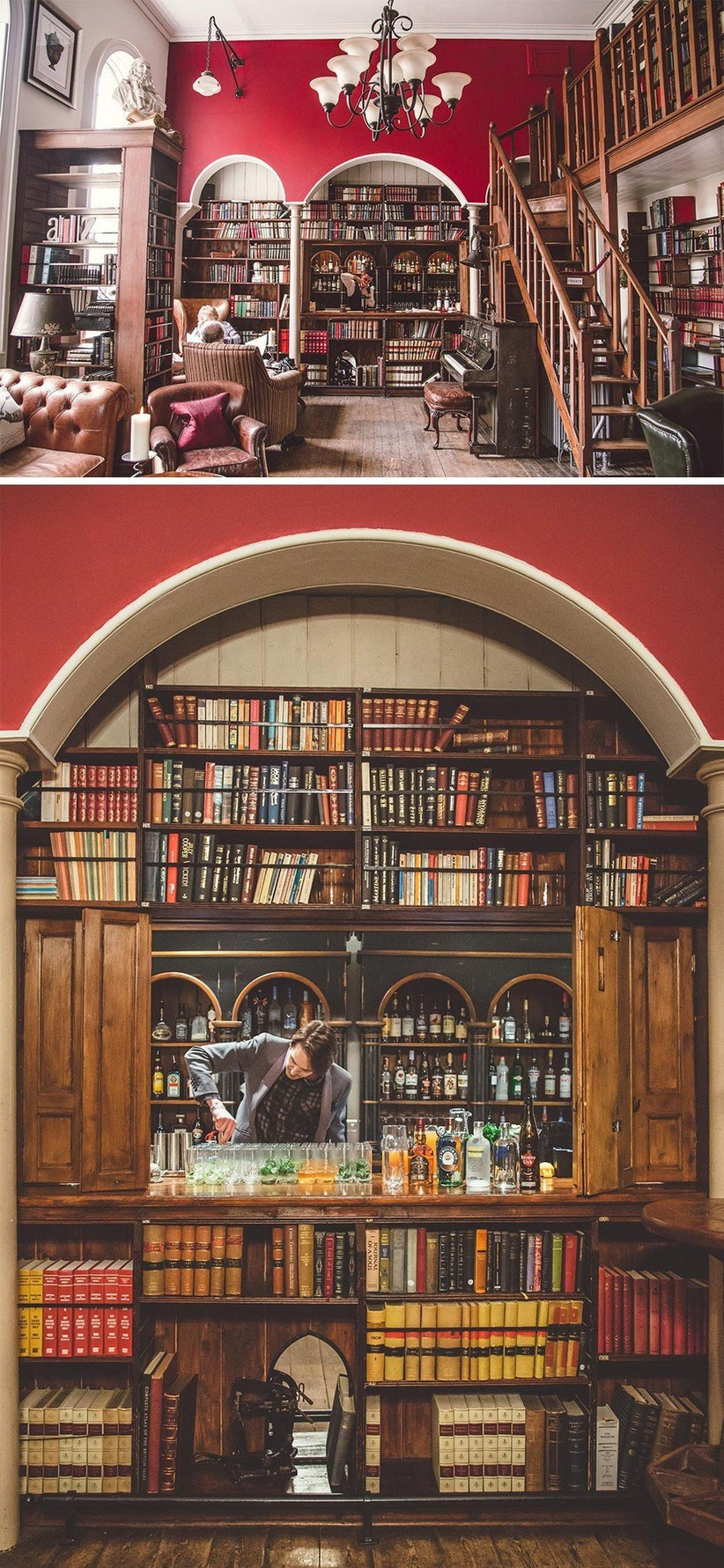 Are you still looking for the perfect wedding venue for your dream day? Your choice of venue sets the tone for the entire day, whether you want a glamorous stately home wedding venue to set the scene for a fancy affair, or a laidback rustic barn wedding venue for a casual and chilled out day.
We've rounded up the best types of wedding venue to suit all personality types – what will you go for?
If You're Traditional
Traditional couples who want their wedding to take place all in one venue should consider a hotel wedding venue. Hotels often provide the perfect blank canvas and a range of packages, which is ideal if you're looking for an affordable wedding under £10k.
We love the Guildford Harbour Hotel – it's the perfect example of an elegant hotel setting with a choice of packages to suit your needs.
Find out more: Guildford Harbour Hotel
Couples who want a ceremony in a chapel should consider a wedding venue with a chapel onsite, such as Kent Life in Kent – it has a charming pink chapel in the grounds which is the perfect setting for a romantic ceremony.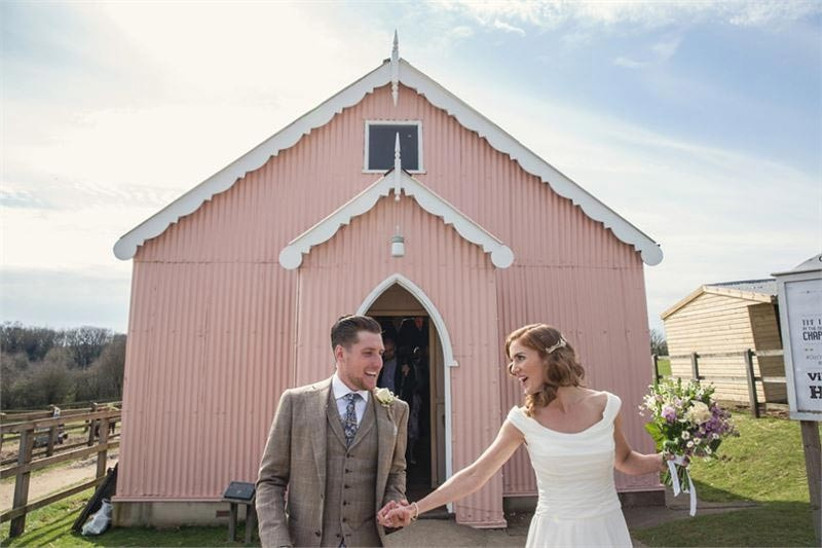 If You're Quirky and Cool
Edgy couples need an unusual style of wedding venue to suit their personalities. We love the idea of hiring a blank canvas in the form of an industrial warehouse wedding venue and putting your own stamp on it, whether it's with creative lighting or a quirky signature wedding cocktail.
Manchester's Victoria Warehouse is a great example of a quirky and cool warehouse wedding venue – the exposed brick walls and metal columns will really add something to your décor.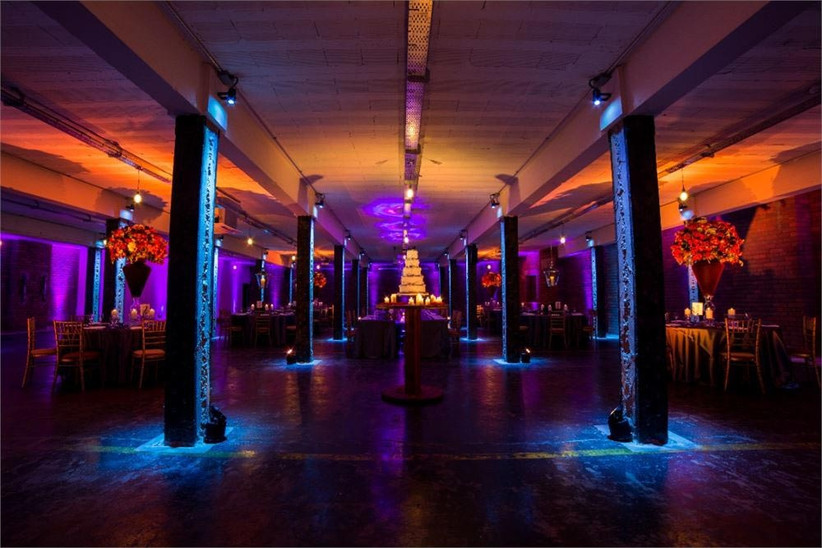 Find out more: Victoria Warehouse
If You're a Bookworm
Book lovers need to get married in a library – it's a fact! What could be a better setting for your big day than a grand building that houses all the great love stories? It's the perfect location for quiet couples who love nothing more than spending their Sundays curled up reading. We've got plenty of book wedding ideas too to help you dress up your venue to really bring your theme to life.
If the idea of marrying at a library wedding venue has got your heart racing, take a closer look at the beautiful Stanbrook Abbey which has a library complete with a bar onsite. Yep, that's right. A library and alcohol.
Read more: Our Favourite Library Wedding Venues from Around the World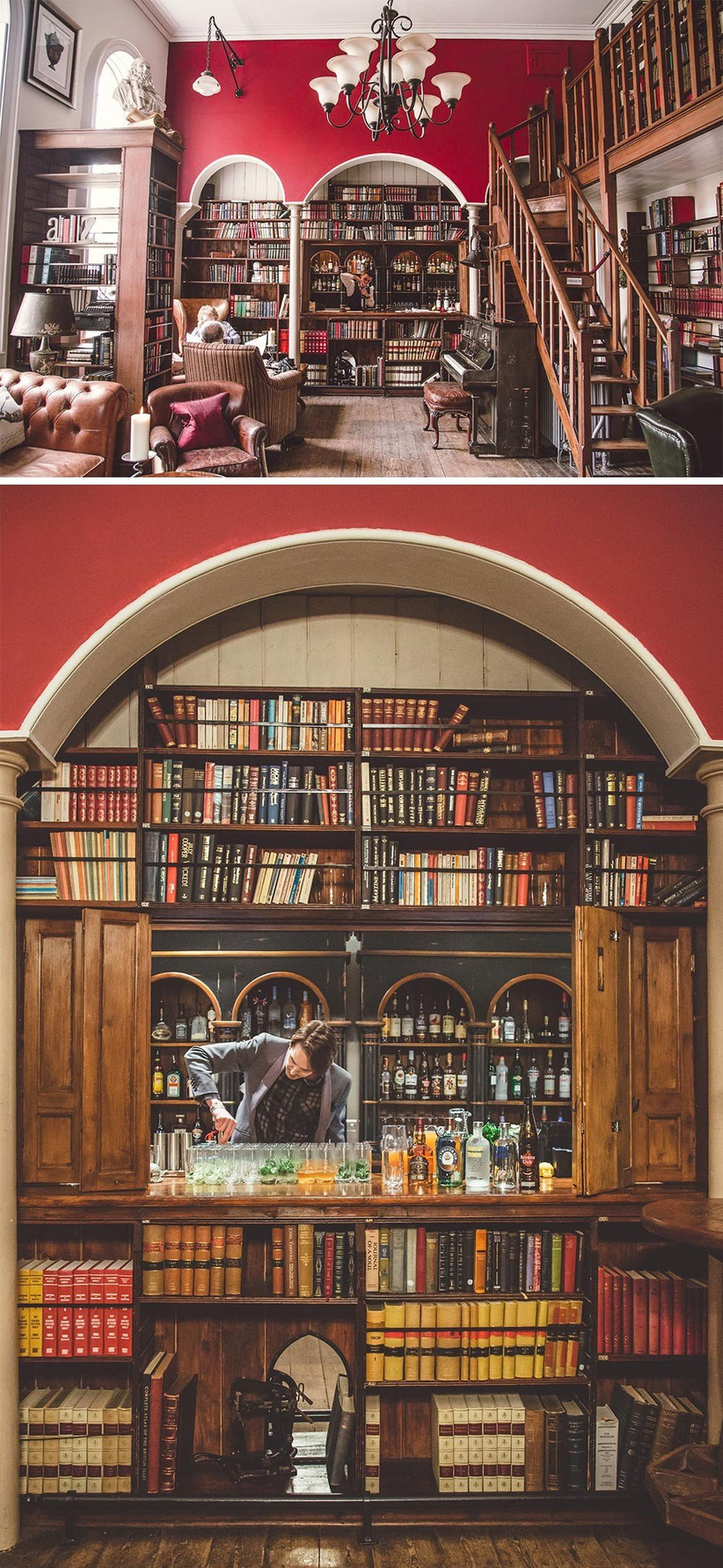 Find out more: Stanbrook Abbey
If You're Glamorous
Do you like the finer things in life? Well obviously, you're on Hitched, right? You've got great taste. Glamorous couples need to tie the knot at a beautiful stately home wedding venue – these elegant buildings are full of grandeur and strike just the right tone for a day that is classically elegant.
You'd be in good company too – many celebrity weddings take place a stately homes, such as Blenheim Palace, which is the dreamiest setting for a fancy wedding.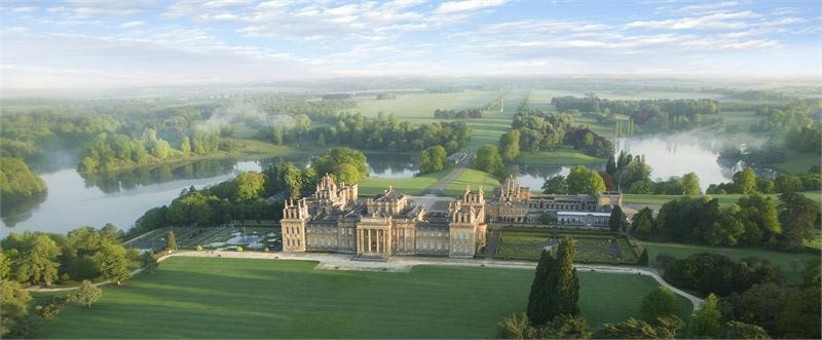 Find out more: Blenheim Palace
If You're Outdoorsy
Love nothing more than being in the great outdoors? Share your passion with your guests by opting for a cool tipi or yurt wedding venue.  You can embrace a festival style wedding day by hiring bands to play and going for a laidback, more unusual wedding catering option.
Coastal Tents in Devon have a range of cool tipis and sailcloth tents for hire – team one of them with a boho wedding dress and you're good to go!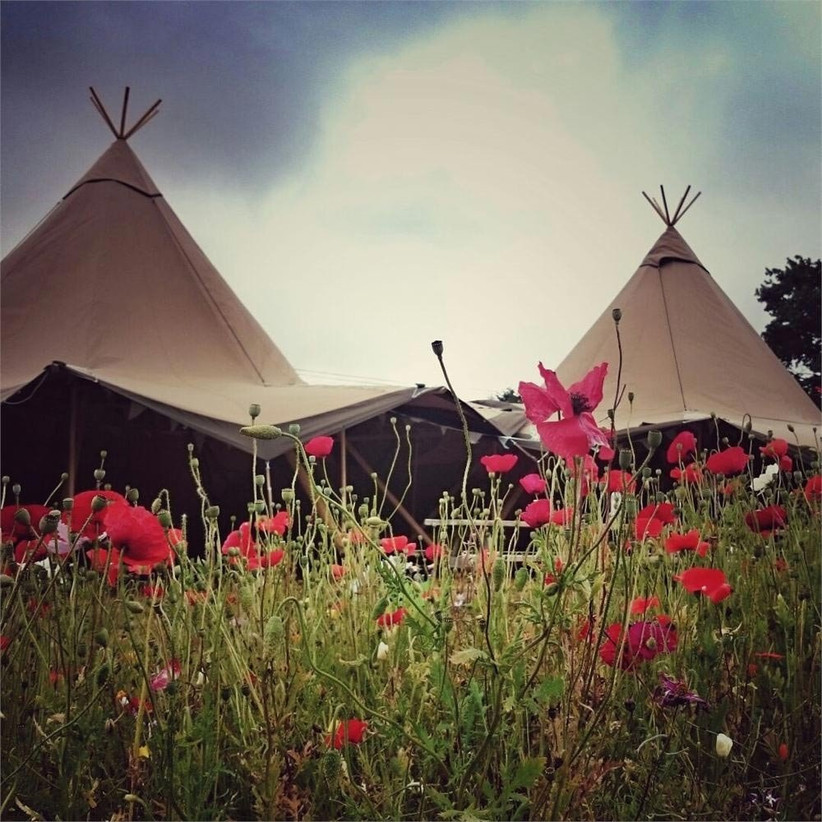 If You're Sporty
If you bonded over a shared athletic hobby or never miss your local team's home games, why not incorporate that shared passion into your wedding day? A sporting wedding venue could be the perfect match for your personality – you can even match your colour scheme to suit your team's colours for the ultimate sporty twist.
Of course, a sporting wedding venue can be really pretty – golf clubs often have gorgeous surroundings, and who doesn't want to have their wedding photos taken on a golf cart? Epsom Downs Racecourse is a gorgeous sports wedding venue that will look amazing in the background of your photos.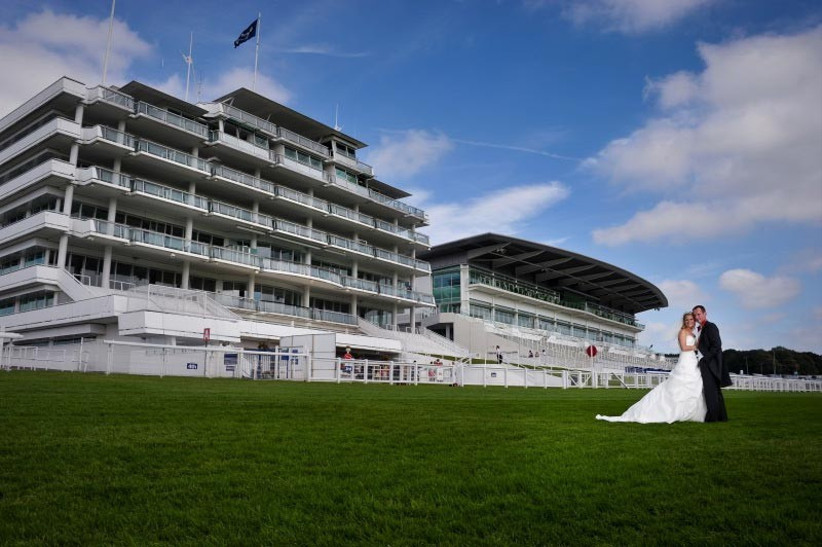 Find out more: Epsom Downs Racecourse
If You Love a Bit of Culture
Culture vultures will adore the chance to host the biggest day of their lives at a museum wedding venue. Museums are often housed in spectacular buildings and if you host your wedding at one you and your guests can quite often take in the exhibits as part of your big day.
The Brooklands Museum in Surrey is the perfect choice for couples looking for an unusual wedding venue with lots of interesting features to keep their guests entertained.
Find out more: Brooklands Museum
If You're Foodies
Foodie couples should definitely consider a restaurant wedding venue. Getting married at a restaurant will give your big day a cosmopolitan feel, and allow you to share your favourite cuisine with your guests.
Hosting your wedding at a restaurant can be really sentimental too – particularly if it's where you had your first date or if it's a place you visit together a lot. We love the Belle Epoque Brasserie in Cheshire, which is famous for its fine wines and award winning food.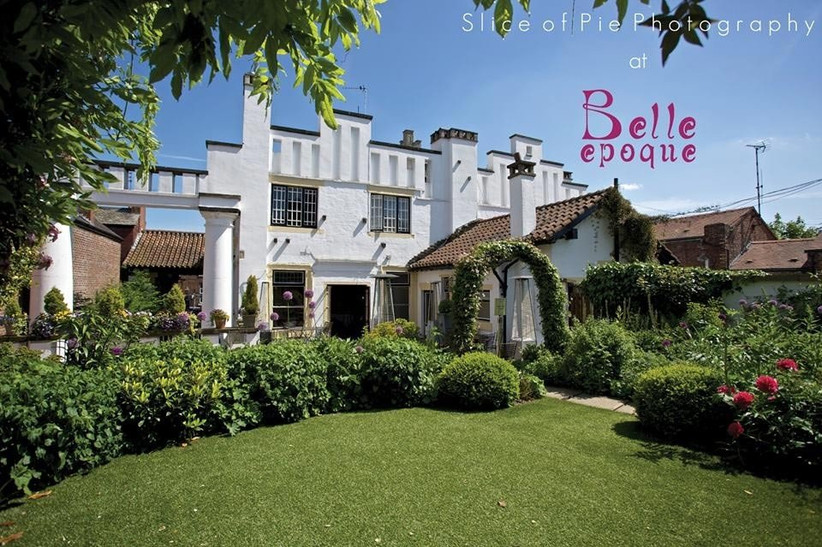 Find out more: Belle Epoque Brasserie
If you're still looking for the perfect setting for your wedding that will suit you both and be unlike anything your guests have experienced before, why not check out our edit of the best alternative wedding venues – they'll amaze you.