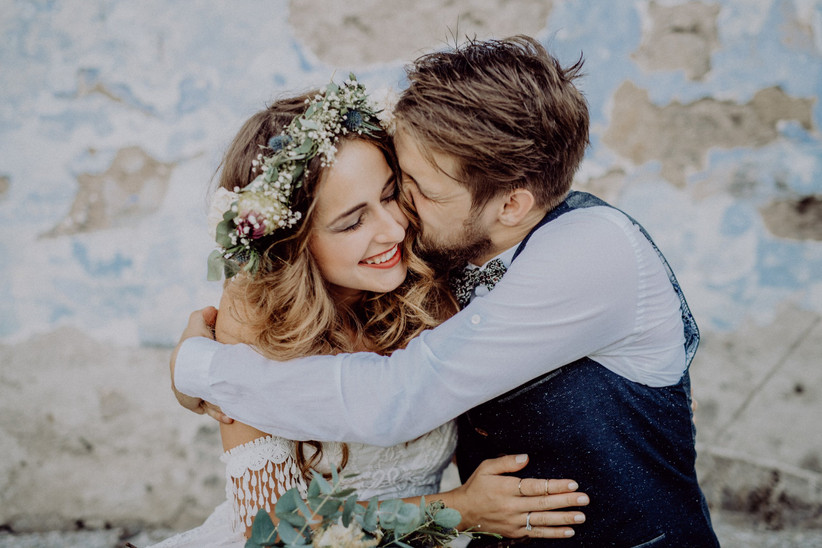 London is renowned for being an expensive city to live in, but getting married there could also cost you over £11,000 more than elsewhere in the country!
According to our National Wedding Survey 2019, the average cost of a wedding in London has reached £39,763, making it the most expensive place in the country to tie the knot.
However, in the South West, the cost dropped to £27,958 – a saving of £11,805 just by marrying in a different region of the country.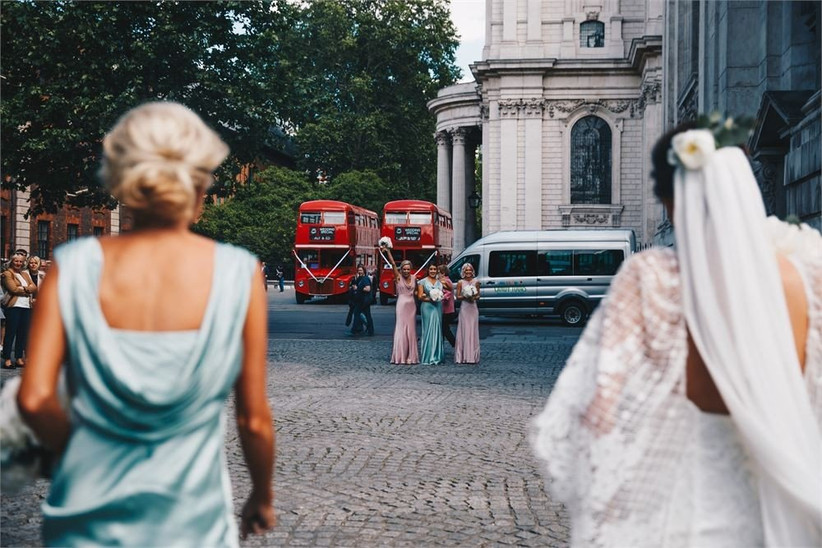 Image: Annie Bradney Photography
More than 2,000 couples were surveyed by Hitched and our sister brand You & Your Wedding to discover the average cost of a wedding in 2019 and to reveal the cheapest and most expensive areas of the country to say "I do".
How does your area compare? Could you save yourself a few thousand by marrying in the neighbouring region? Here's the average UK wedding cost by region.
READ MORE: How to Plan a Wedding on £32,000
The Average UK Wedding Cost Per Region 2019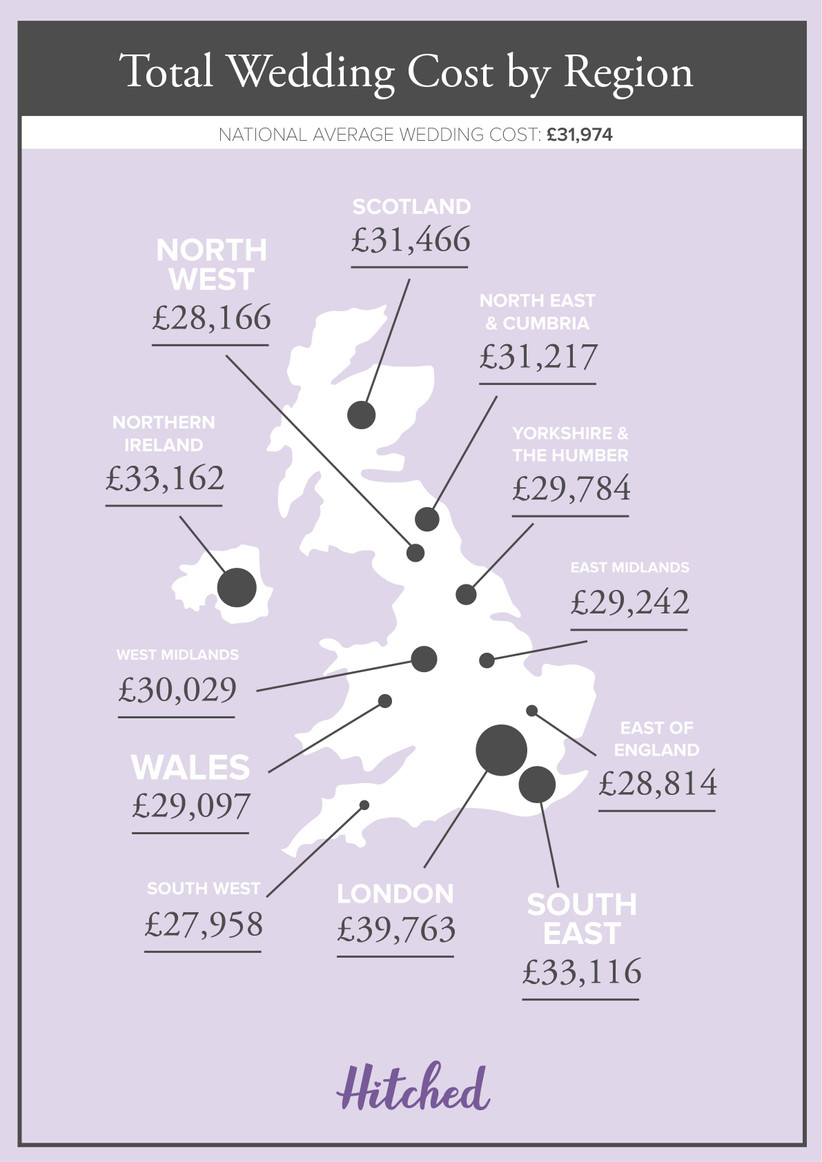 READ MORE: How to Save Up to £10,000 on Your Venue
2018 v 2019: What's Changed?
Curious about what areas of the country has been scrimping or splashing out on their weddings? There's been some interesting variation in how much weddings cost in each region compared to 2018.
Despite retaining the title of the most expensive place to marry in the UK, London weddings were actually cheaper this year than last! In 2018, a London wedding cost £41,521 (and a concerned call from your bank manager).
READ MORE: 19 of the Best Wedding Venues in London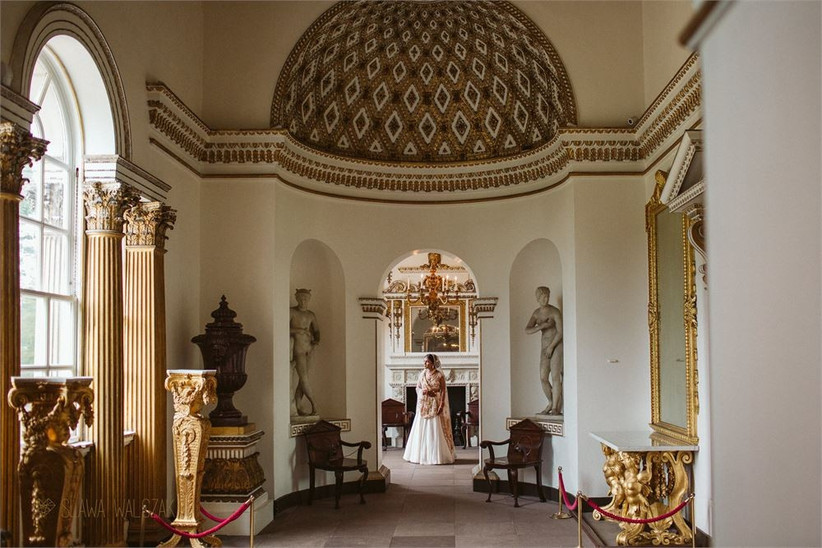 Image: S W Photography
In fact, weddings were cheaper across the majority of the country. Northern Ireland saw a substantial 10% drop in the average wedding cost, down from £36,902. Following suit was the North West (a tidy 8% fall), while the West and East Midlands, East of England, South West and South East saw savings of around £300 to £1,200.
Where are couples spending more though? Yorkshire, Wales and Scotland all showed an increase in cost from 2018, but the sharpest price hike was in the North East. The average cost rose by a tenth, meaning couples needed to find an extra £2,897.
READ MORE: 23 Things to Give Up Now to Save For Your Wedding
If you're looking for excellent deals in your area, make sure you check out Hitched's special offers sections for wedding venue deals and supplier offers. For top tips on keeping to your budget, don't miss our 17 awesome wedding budget hacks.