Wedding Season: The Gripping Rom-Com You Can Watch on Netflix Now
Our friends at The Knot sat down with the director and leading actors of Wedding Season, Netflix's latest rom-com, to talk authentic representation and building on-screen chemistry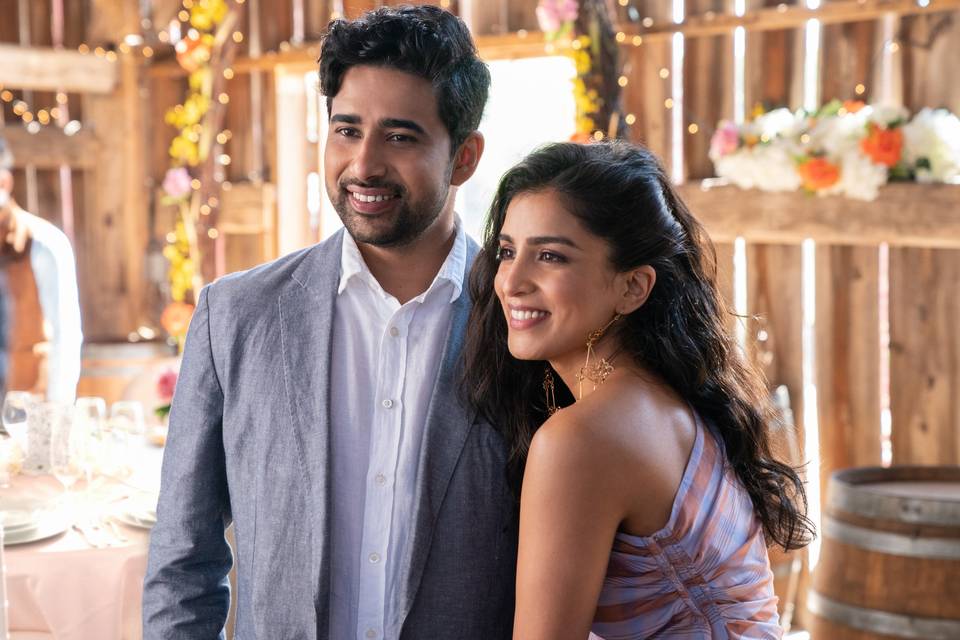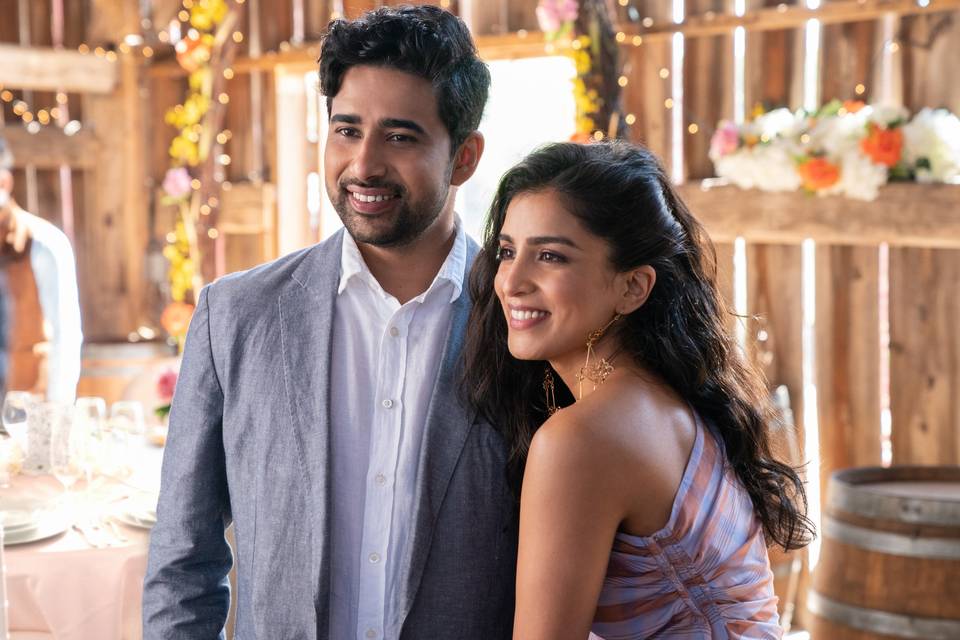 Wedding season is a time of romance, celebration and joy, but for those with their family's martial expectations weighing them down, this time of year comes with a whole lot more stress than just finding several new outfits to wear.
These marital pressures are all too real for singletons Asha (Pallavi Sharda) and Ravi (Suraj Shamra), the protagonists in Netflix's latest rom-com Wedding Season. With both facing immense pressure from their parents to find a spouse, this fictional tale shines a light on themes that are very much a reality for some. Hoping to ease the cultural expectations put upon them, the two pretend to be a couple. Merely trying to survive a summer of weddings with the cover of being in a relationship, the pair's false feelings soon become anything but...
Our friends over at The Knot caught up with the film's director Tom Dey, and main characters Pallavi Sharda and Suraj Sharma, to talk all things Wedding Season and beyond - from the challenges of creating a film during Covid, to instant on-screen chemistry, and the importance of authentic Indian representation in TV and film.
READ MORE: What to Expect at an Indian Wedding
Rom-Com Refresh
Whether you're snuggled on the sofa, or at the cinema with friends, romantic comedies are a trusty mood-boosting companion that we just can't seem to get enough of. But with a new era of modern dating upon us, and the importance of incorporating diversity into the industry, this popular genre was in need of fresh take.
"The challenge with making a romantic comedy is that the audience knows what the end of the movie is before it even begins," says director Tom Dey. "At the end of the day it's a tried and true formula that works - people love to go on these journeys. Most of the time it's a boy meets girl, boy loses girl, and then they reunite somehow. So the challenge is really how do we present this sort of classic genre in a way that feels fresh?"
Wedding Season does so by highlighting Indian wedding traditions that, unfortunately, are not often showcased in Western media. "I like to think that we're working in a tradition that has been around for a long time and that continues to evolve as the times change. That was one of the things about this project that was exciting to me - I felt that the fact the story takes place within this community and of itself helped make it feel fresh. It's a story that really deserved to be told because of where it was taking place and because of the protagonists," shares Tom.
Authentic Representation
It wasn't just on-screen where authentic representation of Indian culture came into play. To ensure that the narrative was told with integrity, Tom surrounded himself with crew members that had a personal stake in the story.
"My DP was an Indian-American female, the production designer was a Canadian-Indian female, and the head of hair and makeup was also Canadian-Indian. I needed to rely on this team of collaborators to help me do this story justice because it was a privilege for me to be able to tell it. It was a privilege that I didn't take lightly, and I wanted to do it right," explains Tom.
"I said to the cast and crew, 'Look, if you ever see anything that doesn't feel right, you have to let me know, and we'll stop shooting. We'll take a pause.' That happened a couple of times where there was maybe a line in the script or something that just didn't quite ring true. It was a wonderful opportunity and it was a great collaboration."
This didn't go unnoticed either - those who worked on Wedding Season praised the Southeast Asian representation that's not seen enough in this genre.
"There were so many people I interviewed to work on this movie who said thank you for making this film because we haven't seen a movie like this or with Southeast Asian protagonists in a long time - people felt like they had a personal reaction to this," Tom shared.
Starring actor Suraj Sharma agreed, saying, "It was the first time a lot of us were in a situation where there were multiple Indians on set. It was an important and beautiful story to tell, which was key to the whole thing."
Universally Relatable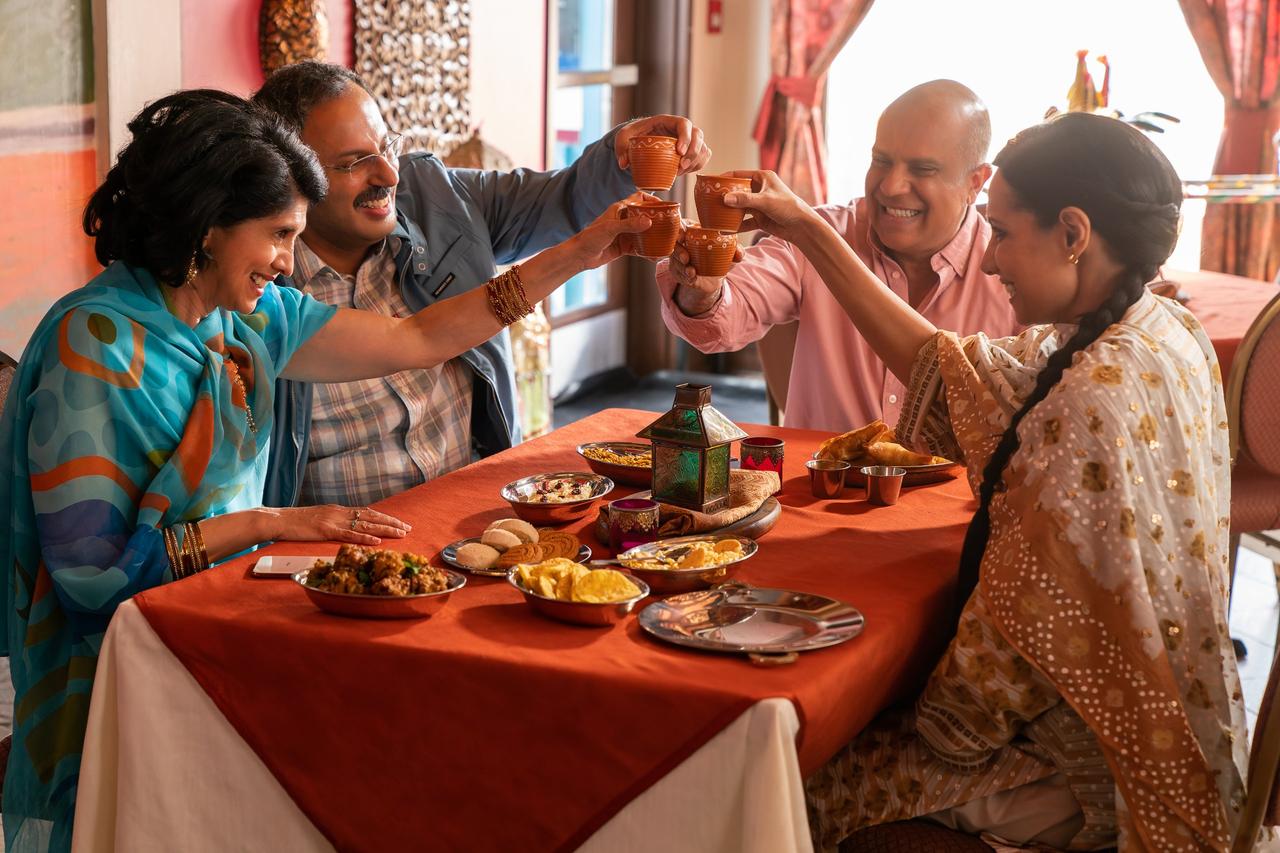 When asked whether this was a movie that everyone can get lost in, Tom told The Knot that it's not just those with Southeast Asian backgrounds that Wedding Season will resonate with.
"One of the wonderful things about romantic comedies is that they are universal. You go to any country and you're gonna find couples who are sort of trying to navigate the desires of their parents versus what they want," says Tom.
"I hope people who watch this movie can see themselves in the movie. And I hope people who are not Indian can see themselves in this movie. I hope that it has a universal appeal because at the end of the day I think there is more that unites us than divides us and I think that we can all see ourselves in these types of stories."
Filming Challenges & On-Screen Chemistry
Telling this story on screen didn't come without its fair share of challenges - when shooting started, so too did the pandemic and with it, a lockdown (sorry, we know no-one wants to be reminded of that!). Instead of his original plan to attend real Indian weddings for inspiration and authenticity, Tom had to go with plan B, which was to binge-watch Indian wedding Netflix film The Big Day, and take notes that way.
"For the people who know what it's like to try to shoot a movie during a lockdown at the height of COVID, it is a very, very tricky thing to do," says Tom.
One thing that wasn't an issue was on-screen chemistry. In fact, from the first moment starring actors Sharma and Sharda met, it was clear to Tom that there were definite sparks.
"When (Sharda) read with Sharma, it was almost immediate that you could see the chemistry between them. I had never cast a movie over Zoom before, so I was a little bit nervous about that. The first time we brought them together to look at some of the wardrobe we put on some older Bollywood music. They immediately started dancing together, and everyone on set all started smiling because it was contagious. I just turned to the producer Swati and said, 'We have a movie.' It was as simple as that."
This sentiment was shared by Sharda, telling us: "Suraj has so much talent, is overflowing with empathy and shares the same wacky humour as me. We developed a great shorthand in our scenes and were equally committed to imbuing our stories with cultural authenticity and human vulnerability. It's such a bonus when working with a romantic lead."
Love Greater Than Fear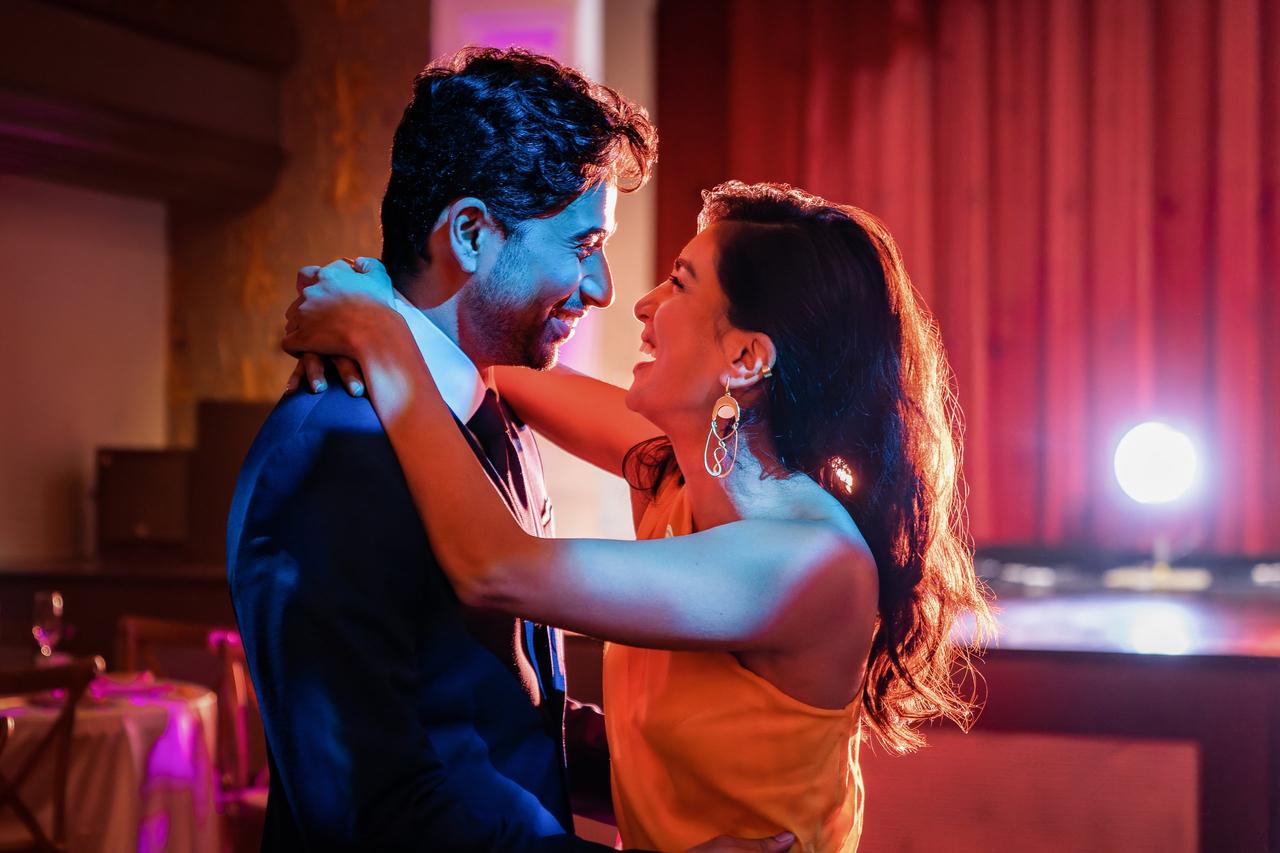 When asked what Wedding Season is ultimately trying to achieve, Tom replied that "the basic message of the film is just let your love be greater than your fear."
This is the case for the main characters who want to respect their parents' wishes while still staying true to what they want for themselves, and for the audience too.
"We live in a world today where there are so many challenging things going on, so being able to present a story that's uplifting is a privilege, and I'm happy to be part of that. This is very much a romantic comedy and I want people to have a good time. I want them to laugh and cry and be moved by it and to follow these characters on their journey," shares Tom.
"Of course, I'm not the one to be thanked. It is the original writer who came up with the idea and Netflix for making the film. I was aware of how much this does mean to people and I don't take that responsibility lightly. I hope people enjoy it and have fun and are moved by it and also feel like it's a good representation."
Wedding Season will be available to stream on Netflix from August 4th.
Interview/additional reporting by Sarah Hanlon