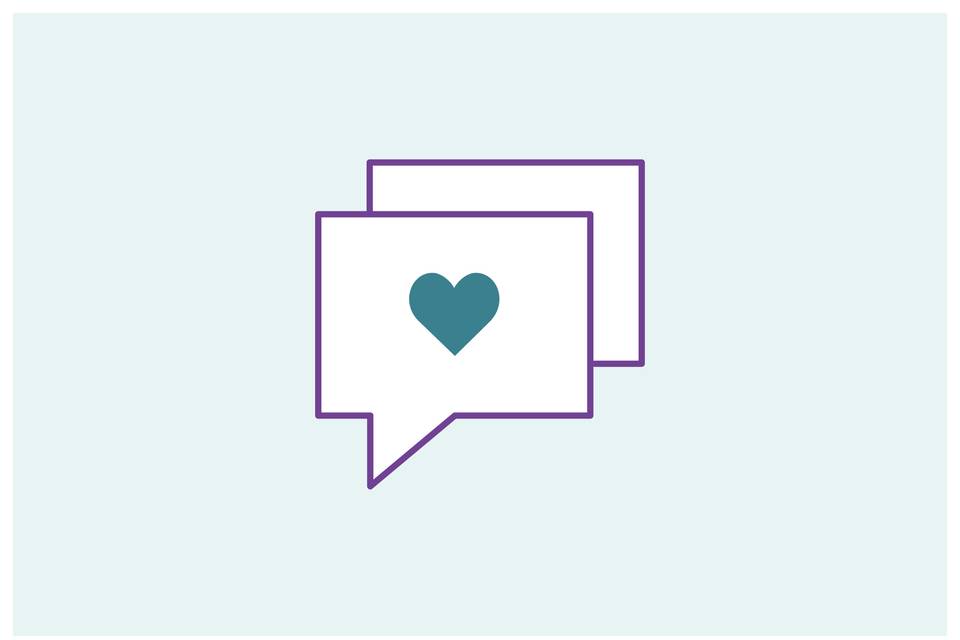 Speech Creator: St
Speech Date: April 2019
"Welcome! To the family and friends, and friends that I've yet to meet.
After all that food, I think we should start with some exercise – please be upstanding for a toast:
To thank all of you that can be here today; and in remembrance of those that can't: To Absent Friends!
For those of you that don't know me, my name is St, and I am the very proud father of this beautiful bride, Leah. As the Father-of-the-Bride, I have the dubious pleasure of making the first speech: I am therefore the warm-up act for the star speakers – the Groom, Clive and Best Man, Tim. I should probably make you aware from the very start, that I lack any real practical experience as a speaker. Having spent over 25 years of my life living in a house with my wife and two daughters, there's been few opportunities when I've been allowed to speak – and even less when anyone listened!
I hope you will forgive me therefore, if this speech is not as well scripted as the ones that are to follow, as clearly this is new to me and maybe I should have sought professional writing advice from my co-host, the Father-of-the-Groom, John.
So traditionally, I'm to give you all the embarrassing moments from Leah's early days, as no doubt Tim will be providing some equally revealing illustrations of the man she's just married.
Thinking back to the day she was born, I can still picture it now as if it were yesterday; Kate in the delivery room labouring away with two midwives encouraging and cajoling… me to stand up and not to faint again!
Your Mum and I are aware, of just how blessed we've been, to have you in our lives Leah. And we know, you are aware, just how much we love you & how proud we are of the lovely young lady you have become. It has been an absolute joy to watch a very talkative, extremely inquisitive, little girl blossom into the very beautiful, clever, compassionate and extremely loving, young lady that it was my privilege to escort down the aisle today.
Leah, was the (sorry Leah what does that say?) ah, "perfect child", always ready for school in the morning, and ensured that any talking in class didn't disrupt her work. At home she was keen to play the piano, even at meal times…
And, for those of you who have been lucky enough to visit their 'dream home', just let me say that Leah's housework skills have improved immeasurably since our family holiday to Mexico…
But, although I'm allowed to speak today, I'm not to embarrass Leah; so I can't recall all the details of that hotel room which looked like a 'crime-scene'; nor those of the 'grass-lawn' covered pond or the real reason why she played piano at dinner time …
Seriously though, Leah has been like a ray of sunshine since the day she was born. Now, as she begins married life, Clive will be whom she will turn to for love and protection. And I know, that she knows, her Mum & Dad will always be there for her, too.
Today we're here to celebrate Clive & Leah. Most of you will know their story, but here's a quick reminder of how it all began…
There was only one thing that a young Leah looked for in a boyfriend – that he was big – oh sorry, tall! As Leah's relatively tall herself, she couldn't wear high heels with boys of average size – but Clive fitted the bill.
Leah & Clive met in London, working together at Boots and they began dating in 2007. These were strange times – some of you might just remember what life was like before the advent of the iPhone.
This was their first serious relationship and they celebrated the months together with indoor picnics, trips to Wales, and tickets to Lès Mis in London. It was one glorious summer filled with young love and laughter.
However, they were soon divided when Clive went off to Birmingham University. The distance, and new life experiences, were too great and they parted ways. Clive told Leah if it was meant to be, they would be together again; Leah told Clive to f….. never mind!
Leah has asked me to skip over the next few months, where all I can say is that she "handled-the-break-up-with-much-dignity-and-barely-any-tears…". They both got on with their lives over the next few years and it wasn't until 2011 when they began to properly talk again. It started with Facebook messaging, grew to BBM and then eventually, would you believe it, they actually met up and "talked in person"!
However, during that time she'd grown-up, & her boyfriend requirements had changed too: she now needed someone in their prime – Amazon Prime: and again Clive fitted the bill!
They were both breezy, keeping it casual and then in 2013 ended up booking a holiday to Norway. Following the success of seeing the Northern Lights, they booked another holiday to Rome.
It was only when Leah dared ask if they were in fact boyfriend & girlfriend, that Clive said, 'Yes, we have been for ages, didn't you know?' From then on, they went on multiple adventures: to Croatia; to America for some epic road trips; and finally, together, to Birmingham.
It certainly didn't take long for us to notice that Leah was really smitten by this young man. And when Clive started letting me beat him at FIFA, as well as taking Leah on holidays in the style she's been accustomed to, we knew he was getting serious as well.
You often wonder as a parent just how well your children will turn out. You wonder what sort of life decisions they will make, especially those that you have no control over. What friends will they choose? Who will they pick as a partner to share their life with? Will that person love and care for them as well as you would? Will you approve? Well for what it's worth Leah, your Mum & I think you have made a excellent choice in Clive!
I was honoured when Clive approached me to ask for Leah's hand in marriage, but wasn't at all surprised. Following that, they bought their dream house together, and added their dog, Oscar, to their bigger picture.
Today they are embarking on their greatest adventure together, and it gives me much pleasure to be here with them. I'm very happy to formally welcome Clive into our family today. He's become like a son to us: he's an absolute credit to you, Jane & John.
In Clive, Leah has found the true romantic. And Clive, do please continue with those romantic gestures; keep them going without thought of unintended consequences, such as the time when…Well, Leah was ecstatic to receive some flowers by inter-flora, delivered early one morning before she was up & dressed. Eagerly she answered the door in her dressing gown. Our dog was equally as eager, jumping up at the door to greet the early caller: locking Leah out in the process!
As the delivery man had already departed for the next lucky recipient, being a modern girl, Leah turned to her phone – but no, that was still indoors on charge, next to her keys. So there she was, locked-out of the house in her dressing gown: no slippers; no keys; no phone: only the porch for cover.
With Kate & I on holiday in New Orleans along with her grandparents, and knowing that our neighbour, with a spare set of keys, was in Australia, Leah used my wellies to compliment her look of despair, and wander off down the street in search of a neighbour to help. Eventually she finds one that's in, enabling her to phone her Auntie Helga to attempt to get some keys. But try as she might, Helga couldn't get hold of any!
In desperation, seeing as morning had now past to afternoon, we were called in America for advice. We knew that James would be her knight in shining armour, as he had, a spare set of keys!
So in toasting absent friends today, perhaps I should have added in a thought for our neighbour, since he had some explaining to do when his wife came home from shopping, to find a scantily clad Leah in her kitchen with her husband… And that story just goes to show, how much love can be shared by a single bunch of flowers!
Leah, there is so much more I'd like to say about you. But I believe that my time is up. nYou look incredible today. You are a beautiful woman and a wonderful daughter. You have married a terrific man. And you will make a perfect wife.
I won't bore you with lengthy pieces of paternal advice, regarding marriage and life together, as I understand your Hens have already done that for you.
Leah & Clive, this world is entirely yours, and it is only you who will determine its rules. I am sure that you will build a reliable family home, your safe haven where you'll feel at ease, which will give you strength to withstand the storms & challenges of life ahead. On this journey, let me wish you, only love & good fortune. Ladies & Gentlemen, please be upstanding, as it is my pleasant duty, to propose a toast to the happy couple:
Here's to the past, for all that you've learned.
Here's to the present, for all that you share.
Here's to the future, for all that you look forward to, together.
Please raise your glasses to:
Leah and Clive… The Bride and Groom!