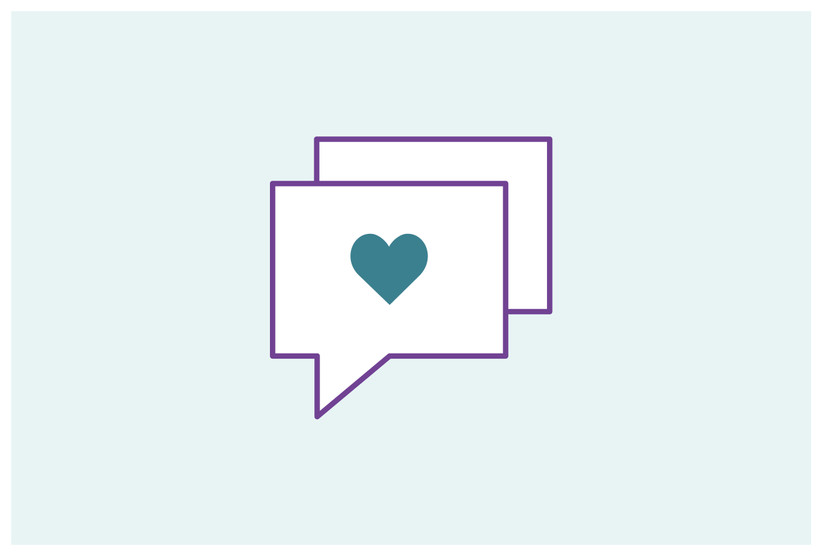 Speech Type: Groom
Time to Read Aloud: 10 minutes
Our Favourite Line: "For anyone who knows Amy, you know how kind, caring and compassionate she is. Thank you for raising your daughter to have the dignity, courage and endeavour she puts into her everyday life."
Opening
'I will try and keep this speech short because my new wife gets rather hangry.' [LAUGH]
Thank Alan (Bride's Father)
'Firstly, I would like to thank Alan for his generous words, well done BIG MAN that was a cracking speech and I thoroughly enjoyed it. Thank you for not only giving me your beautiful daughter's hand in marriage but for welcoming me into the family.'
Thank Alan & Jen (Bride's Parents)
'I'm so grateful to be able to call Alan & Jennifer my in-laws. For anyone who knows Amy, you know how kind, caring and compassionate she is. Thank you for raising your daughter to have the dignity, courage and endeavour she puts into her everyday life. Amy has told me many stories of her growing up, and at the backbone of each was the support and encouragement she received from you both. I'm sure she has made you proud, and I'm positive she will continue to do so.'
Thank Sarah & Carl (Groom's Family)
'As the only family members from my side, it's extra special that you've been able to join us in our celebrations this weekend. Amy and I really appreciate your attendance and hope it wasn't too treacherous a journey up and over Hadrian's Wall from Englandshire. Thank you Auntie Sarah & Uncle Carl.'
Talk about Amy (Bride)
'I'd like to turn everybody's attention to the gorgeous lady sat next to me. I'm sure you will all agree that Amy looks beautiful today [CHEER].
'Amy and I met in a boring Oil & Gas office, we were actually both working on the same project which was being constructed overseas, I was working a 6-2 rotation and Amy was making regular visits but each of her business visits seemed to clash with my rotational leave and we never crossed paths. It wasn't until the hook-up phase back in Aberdeen before I first caught a glance of her.
'At this stage in the project Amy and I had no interaction and I thought she was probably another stuck-up Process Engineer [LAUGH]. It wasn't until I was sitting eating my lunch at my desk one day looking out the window, Amy pulled into the gravel car park like Colin McRae [LAUGH], jumped out of her car and was fumbling about in her boot. She shut it and was walking toward the building when suddenly her boot popped open again but she didn't look back at her car – and there was my chance! [SMILE] I approached Amy to let her know her boot was open to which she took a beemer then scarpered off, and the rest was history.
She loves her cat Marvin even though he prefers me to her, she consistently goes out of her way to help people without expecting anything in return, she's one of the kindest people I know and people tend to like her more than they like me.
'I tried hard to put into words how I feel about Amy. What I've ended up with is a disorganised list of random observations about her. These were meant to be embellished into little anecdotes about why I love her, but it's turned into a series of random thoughts. Regardless, here we go… She is really clumsy, she hates it when I don't listen (which, judging by some of the looks she gives me, is most of the time), she doesn't admit it but she can't live without a fancy piece, cake or biscuit. She hates that I dislike dancing anything other than Ceilidh dancing (I'm bricking it for our first dance), she loves exercise more than any normal person, she is open minded to my questionable music taste, she loves her cat Marvin even though he prefers me to her, she consistently goes out of her way to help people without expecting anything in return, she's one of the kindest people I know and people tend to like her more than they like me.
'Amy, when I first told you your boot was open, I couldn't have imagined we would end up here just a few years later. I consider myself the luckiest man to be married to such a wonderful woman and I always will. I cherish every moment I spend with you and I look forward to spending the rest of our lives together. Could everybody please, before she changes her mind, raise their glasses to my outstanding new wife, Amy.'
Thank the Guests
'On behalf of my Wife and I [CHEER] – welcome to the wonderful Drumtochty Castle! Thank you all for taking the time to come and celebrate with us today. We really appreciate the effort you have made to get here, especially those who have travelled a great distance, specifically the least German sounding German you'll ever meet, Julia, flying in from sunny Hamburg. It means so much to be surrounded by all the people we love on our wedding day and we are grateful that you all managed to share this special day with us. Thank you also for the generosity you have shown us with the contributions we have received toward our Trailfinders Honeymoon. Amy and I are extremely humbled by your kindness and we look forward to spending the rest of the day with you all!'
Toast Absent Members
'Unfortunately, it's not been possible to have everyone we love with us today, but we know they're here with us in spirit and not only in our thoughts today, but more importantly in our hearts. So, with them in mind, would you please all stand, raise your glasses, and join me in a toast to absent family & friends.'
Marv
'Additionally, sending his apologies today is Amy's cat, Marvin [LAUGH]. Marv is unable to attend such a busy event due to ongoing anxiety issues stemmed from his feuds with the "Black Cat" but wishes us a "Purrrrrfect Day".
Thank the Venue
'I would like to thank Nikki and all her staff here at Drumtochty for taking care of us this weekend, it really is a fabulous venue and we couldn't be cared for more. You are excellent at what you do. Thank you kindly and keep up the great work.'
Thank Angus (Usher)
'I would like to thank Angus for all your help today in assisting at the Church with the lighting, near non-existent heating and coordinating all the photography group shots. You've been a great help and Amy and I are very grateful for your support'.
Thank Kelly (Bridesmaid)
'I'm sure you will all agree that the bridesmaid looks beautiful! We would like to say a special thank you to Amy's bridesmaid Kelly who has been a never-ending help with wedding preparations over the past few months. We couldn't have done it without you and we're really grateful for all your help. The stunning wedding invitations you all received, the place names, favours, yes, handcrafted by the ever talented Kelly. However, I do like to think of the handmade invites as a joint effort, after all, I did stick the stamps on the envelopes! [LAUGH] Ladies and Gentlemen, please join me in raising your glasses…..to the bridesmaid.'
Scotty (Best Man)
'Last but by no means least, the Best Man. Thanks for all your efforts in arranging my stag night…. And thanks for being a topper of a pal for the last 9 years….. If Scott cid sook as weel as he kin bla he'd mak a rare pump [LAUGH]. Aye, Scotty has an affa imagination and has a hard time remembering facts. He's well educated in havering and I'm sure he will tell some unbelievable tales that dip in and out of reality. The best approach with Scotty is to assume it isnae true.
Hopefully his speech will be much like himsel, short and nae affa funny, and with that in mind, I'll pass you ower ti, the one and only, 2x Scotland's strongest man under 80kg, The Bestest of Best Men, Mr Scott.'