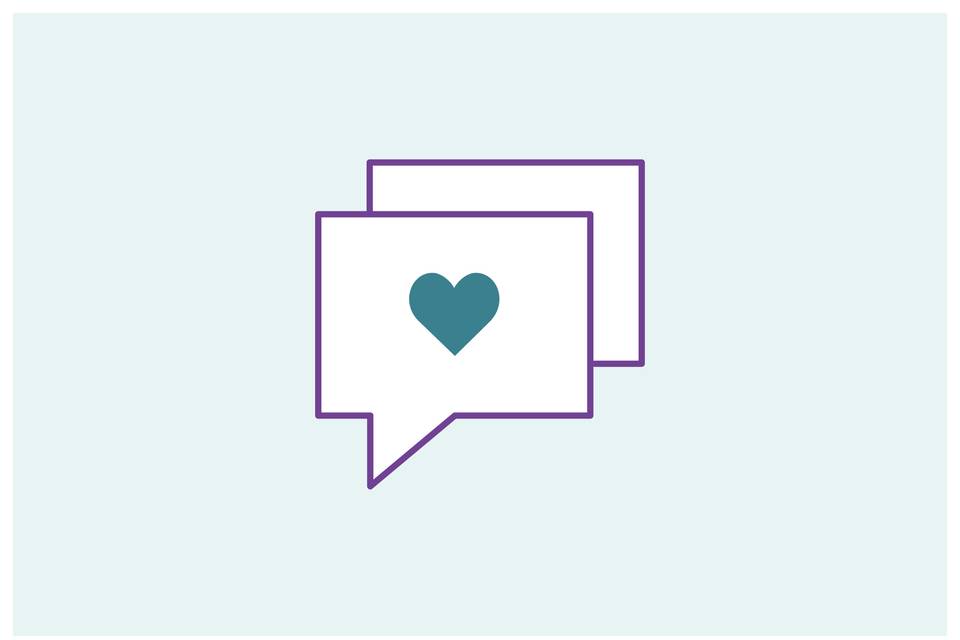 These were my own personal memories of my brother and I growing up with a little bit of embarrassment in there to really seal the deal!
Speech Creator: Graham
Speech Date: March 2019
For those who don't know me, my name is Graham and I'm today's best brother. I say best brother as there's less competition in that category than in the best man competition. So if you like Craig's speech better then at least I still win something.
The last time I gave a speech at a joint event with my brother was at our 18th and 21st birthday party. A good portion of the people here were at that event and you'll be glad to know my speech uses fabulous a lot less this time around.
Stuart and Demi, it's an honour to stand up here today as one of the best men. I'm delighted for you both and I'm so glad we can celebrate with friends and family who have traveled from around the country. They're all here to wish you well and can't wait for their free food and drink.
Let me tell you a bit about growing up with Stuart. We met in the 90s, back in a time where it was fine to dress your children in popper tracksuit bottoms. Stuart managed to pull his off as he was certainly the more athletic between us. Whereas my bright yellow pair forever cemented me as our version of Augustus Gloop.
We had a great childhood and I was delighted to have a brother. We got on well I used to get up early in the morning to let him out of his cot. I didn't need to do this for long as he soon learned to get himself out and cause my parents no end of grief when he learned to walk. Unfortunately, their trick of sticking me in front of a TV with chocolate didn't work so well on Stuart. All the ornaments had to be hidden. Fast forward a couple of years and we'd be out playing in the streets having water fights and coming to the door absolutely drenched. We both also seemed to have quite the talent for winding up our neighbour Moira. Bad enough on one occasion for her to phone the police on us for getting her plants wet!
We were lucky enough to go on plenty of day trips and holidays whilst we were growing up including trips up to Florida and the Dominican Republic. This is where some of our favourite embarrassing stories come from. The classic that we all still talk about to this day was in the Dominican Republic back when we were much younger so were sharing a bed. One morning I woke up and had the misfortune to discover that Stuart had wet the bed, left me in it and went into my mum and dad's bed! He done this so much that the maids left a note saying they had put on plastic sheets for the remainder of our stay. His exploits didn't stop there and I can remember when we each got the bunk bed/futon that was all the rage at the time and he wet the bed the first night! I remember mum raging down the phone to Trisha asking for the orange cleaner! There's yet even more stories on this subject that can be exchanged for a gin and tonic at the bar.
Stuart had always proven himself as the cheeky outgoing type but you wouldn't have thought so when we went to some of the theme parks in Florida. Although the rollercoasters scared him it was when he was met with any of the wonderful characters in Disney World in Florida that really got him going. Crying and screaming he would refuse to go up to the Queen of Hearts to get her autograph. Watch The Rocky Horror Make Up Show? Forget it. I think we have Trisha to thank for this. She used to get our cousin Brian's scary masks from his room when Stuart was misbehaving and jump out at him or chase him up the stairs. The other classic was her removing her false teeth which really scared him senseless!
I couldn't come up here and not talk about the stag weekend either. We went to Krakow back in September with the first night ending up in a karaoke bar of all places. Having Stuart up singing with absolutely no change in his tone or voice to Madonna's Like A Virgin was amazing. This wasn't even the best part as on the second night we dressed Stuart up as Princess Peach with the rest of us as Mario. Some of the Mario costumes were extremely dodgy too. We were like celebrities walking around Krakow that night with everybody wanting their picture taken with us. And when I think back on it, it's really amazing that the gay brother managed to get his straight brother to sing Madonna and dress up in drag for his stag weekend! I can't thank you enough for how you haven't changed one bit since the day I came out and I'm so grateful that you accepted it and get on so well with Simon.
So here we are now, our families combined. We've already had a joint event and I had the most brilliant time at Christmas back at Stuart and Demi's house. We all played a friendly game of Cards Against Humanity, which for those of you who don't know, is a game that you win by providing the most funny and/or offensive answer to a question. Demi's mum was a particular pro at this game and kept providing absolute belters for answers. Demi was far too embarrassed to even play along with us. I had to actually start writing things down because some of it was so good I thought it would be great for this speech. On reflection though, some it was just too dirty to include. Our Grandma is here!
The one thing that I can tell you is that when someone played the 'Cottaging' card in answer to a question she responded with 'WE USED TO DO THAT!'. I had to step in to explain what cottaging actually was by which point Demi and Roxanne had died of embarrassment whilst we were crying with laughter. Clearly, she hadn't paid much attention to George Michael's fun back in Hampstead Heath. If that's not the biggest icebreaker to a family coming together then I don't know what is.
Demi, you look absolutely fabulous today as we all knew you would. I hope you are enjoying your day so far and are happy with our shirt collars, bridezilla. It's great to have you as a sister in law so I could get away with that and I look forward to many more games of Cards Against Humanity with you.
Stuart, thanks for asking me to be one of your best men today. It's been a privilege to do this. I can see how happy you make each other and I wish you both nothing but happiness for your future together.
So then, ladies and gentlemen, I invite you all to stand and raise your glasses to toast the new husband and wife! We wish you well and your own happily ever after. To Stuart and Demi!