Our 2017 Wedding Survey Results: Are You a Typical 21st Century Bride?
From wedding plans and ideas to budgets, we have the latest results here...
We have included third party products to help you navigate and enjoy life's biggest moments. Purchases made through links on this page may earn us a commission.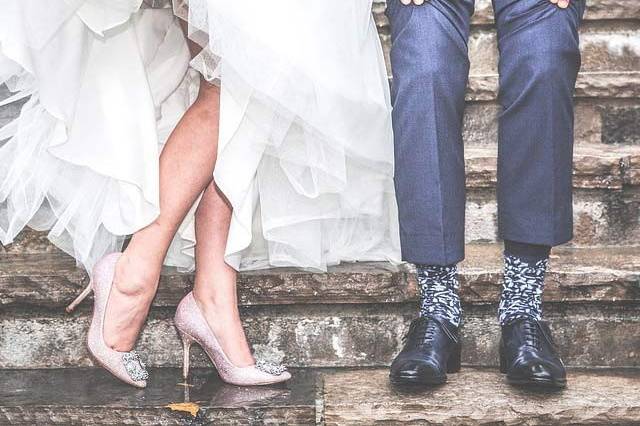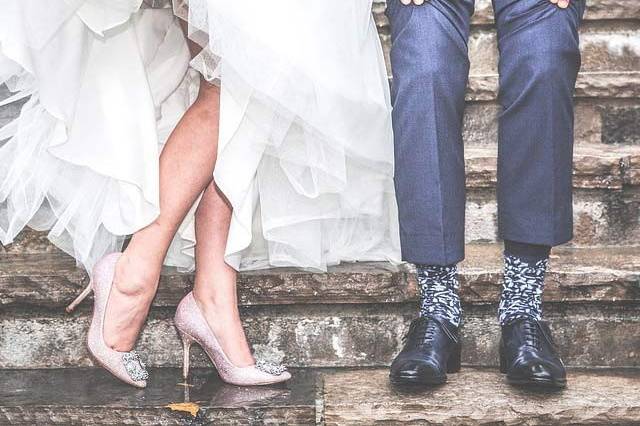 As well as advising and helping couples plan their wedding, here at Hitched we also like to know the facts. Like, how much are couples spending on their wedding and what's the money going on?
Alongside our sister brands Perfect Wedding and You & Your Wedding, we've conducted our annual survey asking over 4,000 of our readers all about their wedding planning details.
The 2017 results are in, and here's what we found out…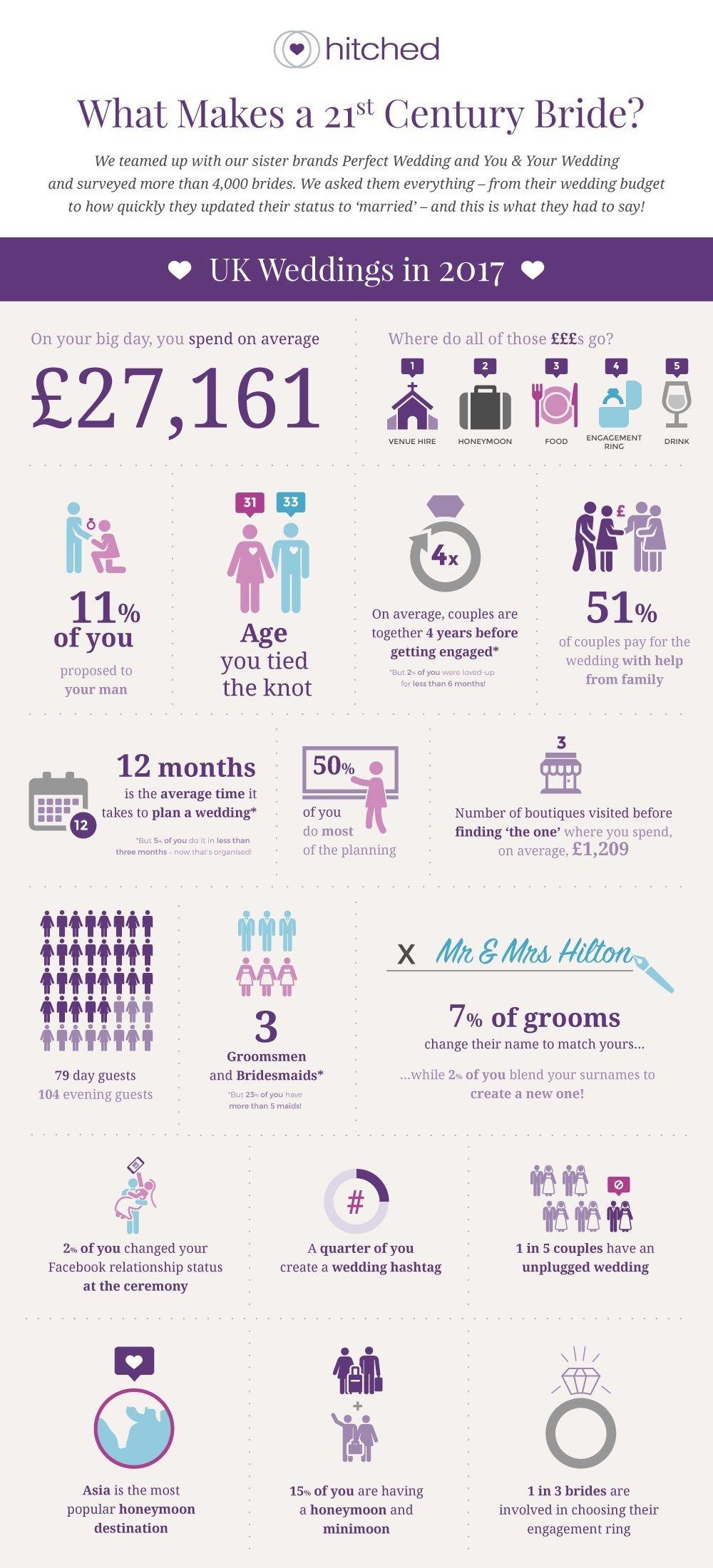 The Budget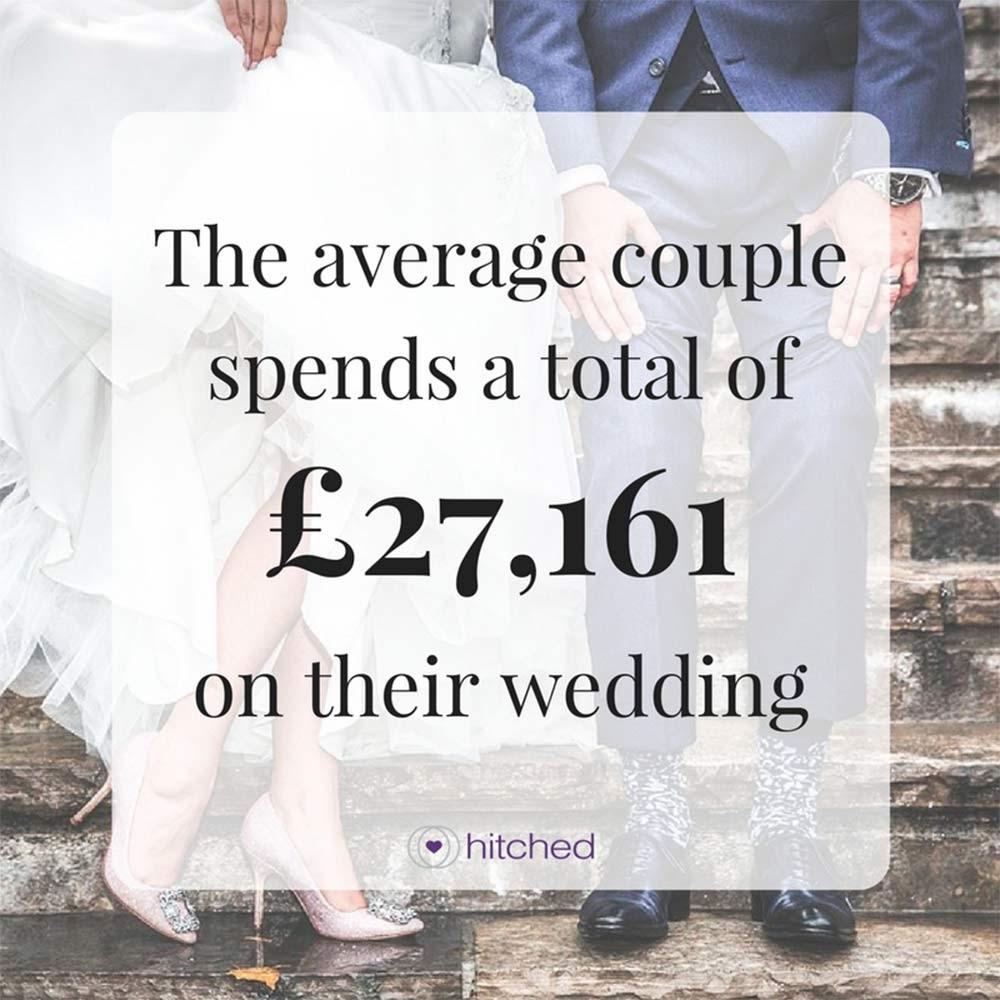 Money really does make the world go round – our brides and grooms are now spending an average of £27,161 on their wedding day, that's gone up more than £2,000 since last year!
READ MORE: How to Plan a Wedding for £27,000
The Top 5 Spends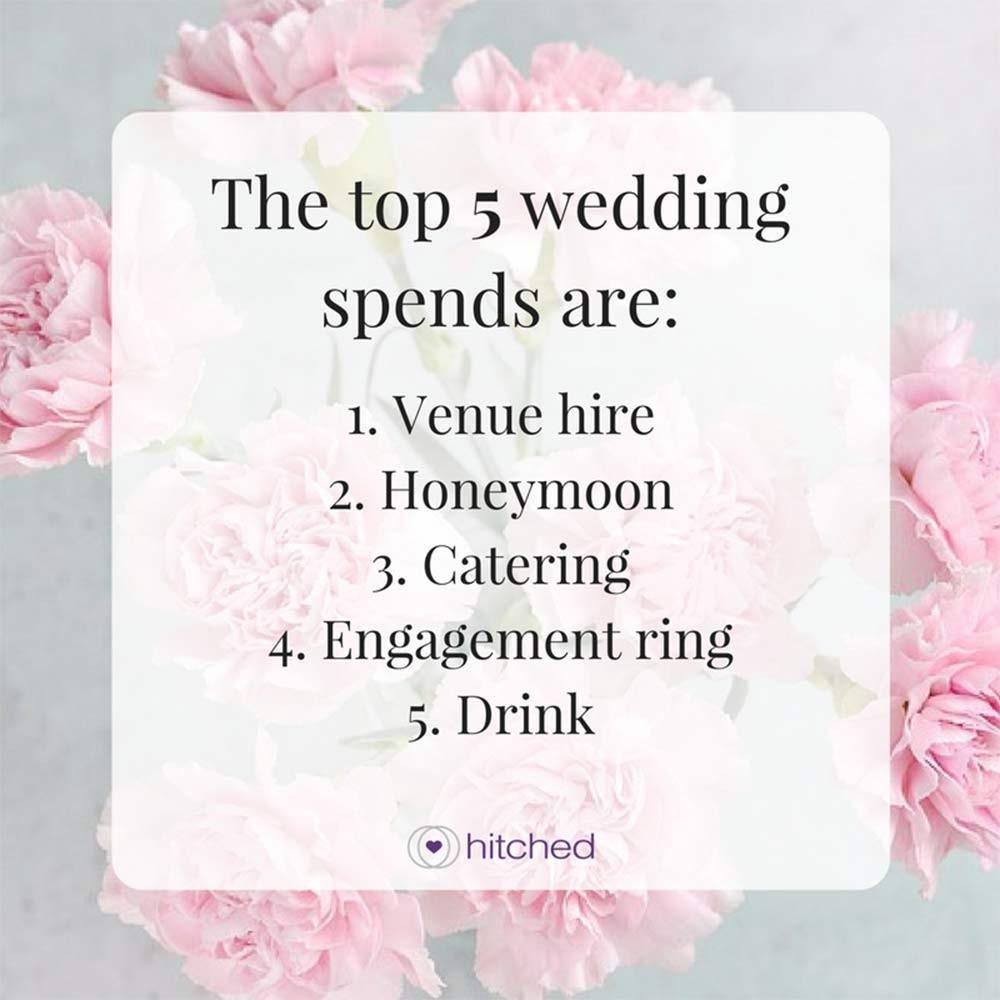 Within the wedding budget, the top five things that couples are spending money on are:
The wedding venue hire: It seems paying for the wedding venue is taking the biggest chunk out of the budget (as expected) at number one.
The honeymoon: Couples are spending the second highest amount on jet setting off somewhere special. Browse our favourite European honeymoon destinations for your own inspiration.
The wedding catering: Our couples, just like us value their food which is why it's come in as the third priciest element of the wedding.
The engagement ring: Yay to this one! Lucky partners are being treated to an expensive piece of jewellery by the sounds of it – aren't you lucky?
 Drink: Coming in at number five, your wedding drink seems to be making quite the financial dent.
Who's Paying?
Family members seem to be supporting couples in more than just a friendly fashion with 51% of couples paying for their special day with help from their relatives.
READ MORE: Parents Paying for the Wedding – Ettiquette and Advice
The Average Age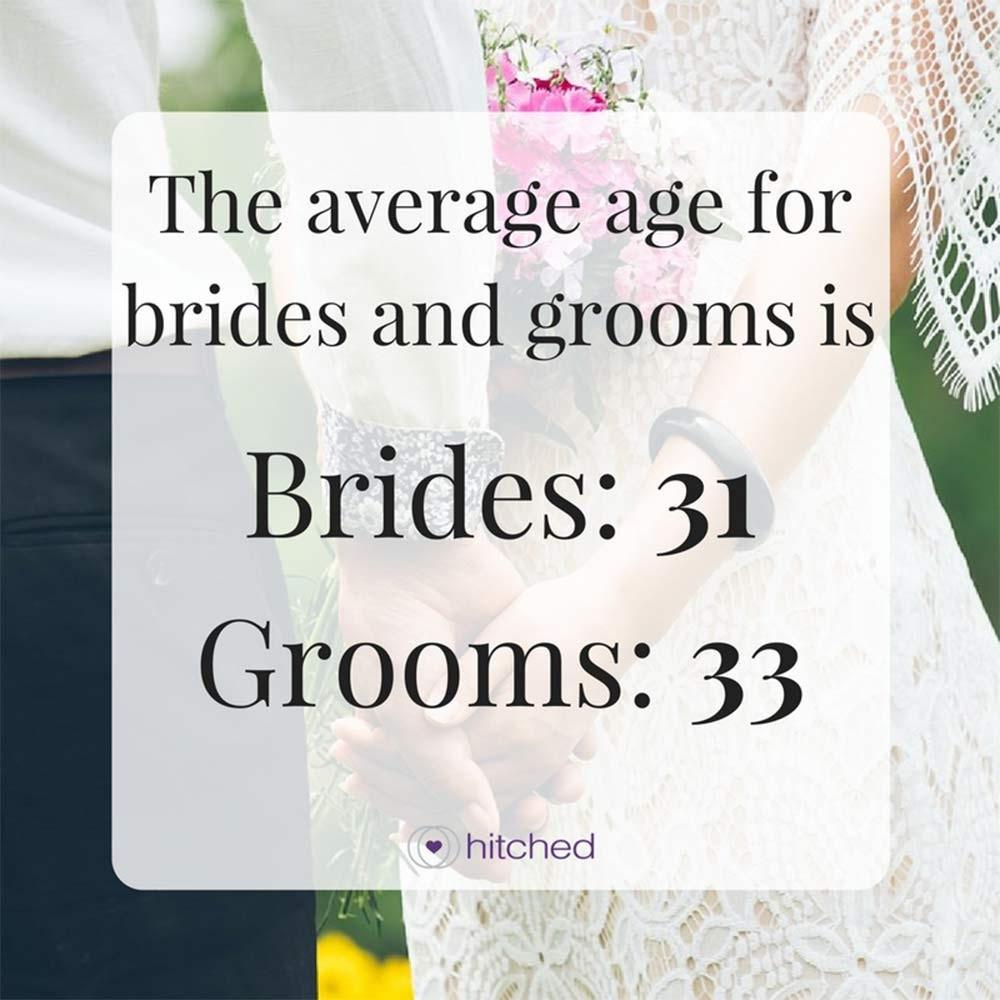 The average age of brides and grooms when they tie the knot has come in at 31 for brides and 33 for grooms – thirties is where all the fun happens!
The Dress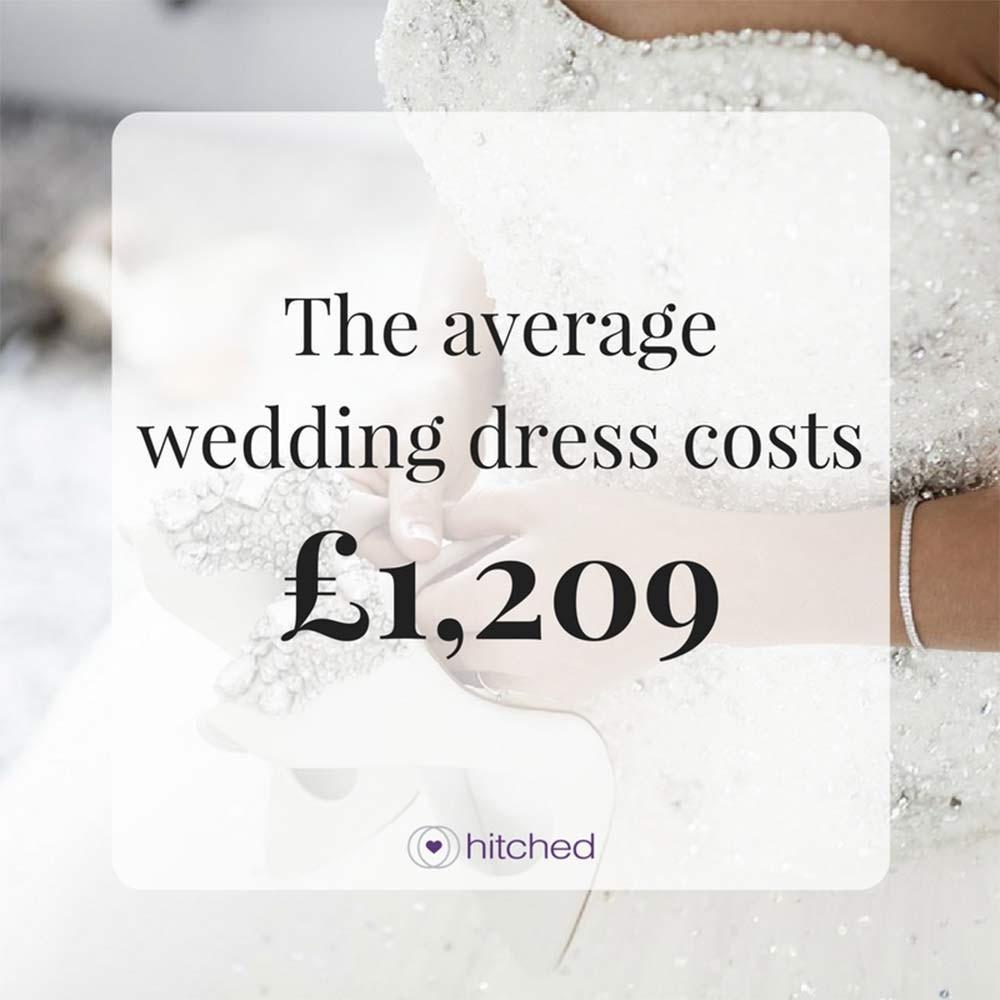 Despite the many emotional stages of buying a wedding dress, brides are still shopping around with three being the average amount of shops visited before buying 'the one'.
Find your nearest bridal boutique here…
And how much does it cost to look like the ultimate 21st Century Bride? £1,209 came in at the average cost of a wedding dress.
The Timeline
We were super impressed to see that you guys are planning your wedding in an average of 12 months – very organised.
What REALLY surprised us though, is that 5% of you are getting the job done in less than three – you're just showing off now because that is organisation.
(You must have read our top tips on planning a wedding in three months, right?)
The Engagement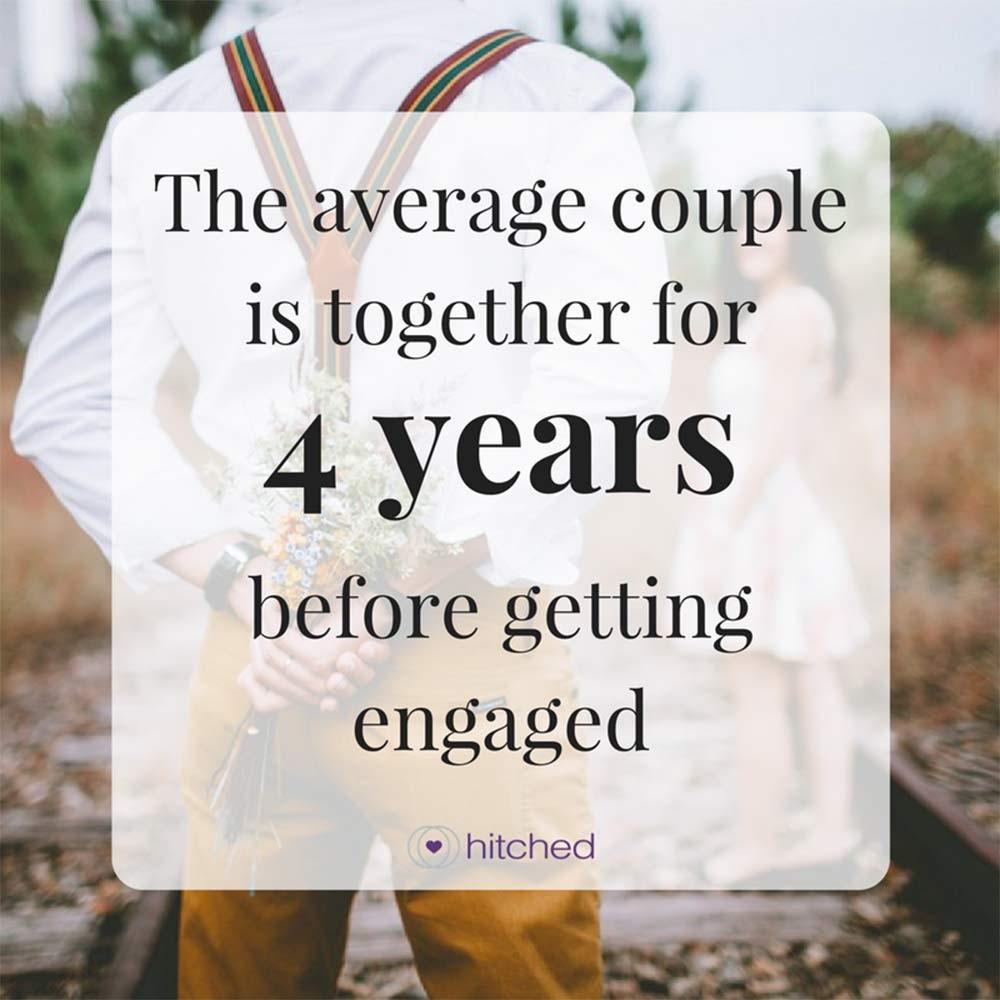 You steady lovers are spending a cute four years together before getting engaged (aww) – however 2% of you took part in a whirlwind romance and popped the question in less than six months.
We're seeing some serious girl power with 11% of you powerful ladies asking him to marry you – we LOVE the rule breaking, keep it up.
READ MORE: 11 Wedding Rules You Can Totally Break
The Guestlist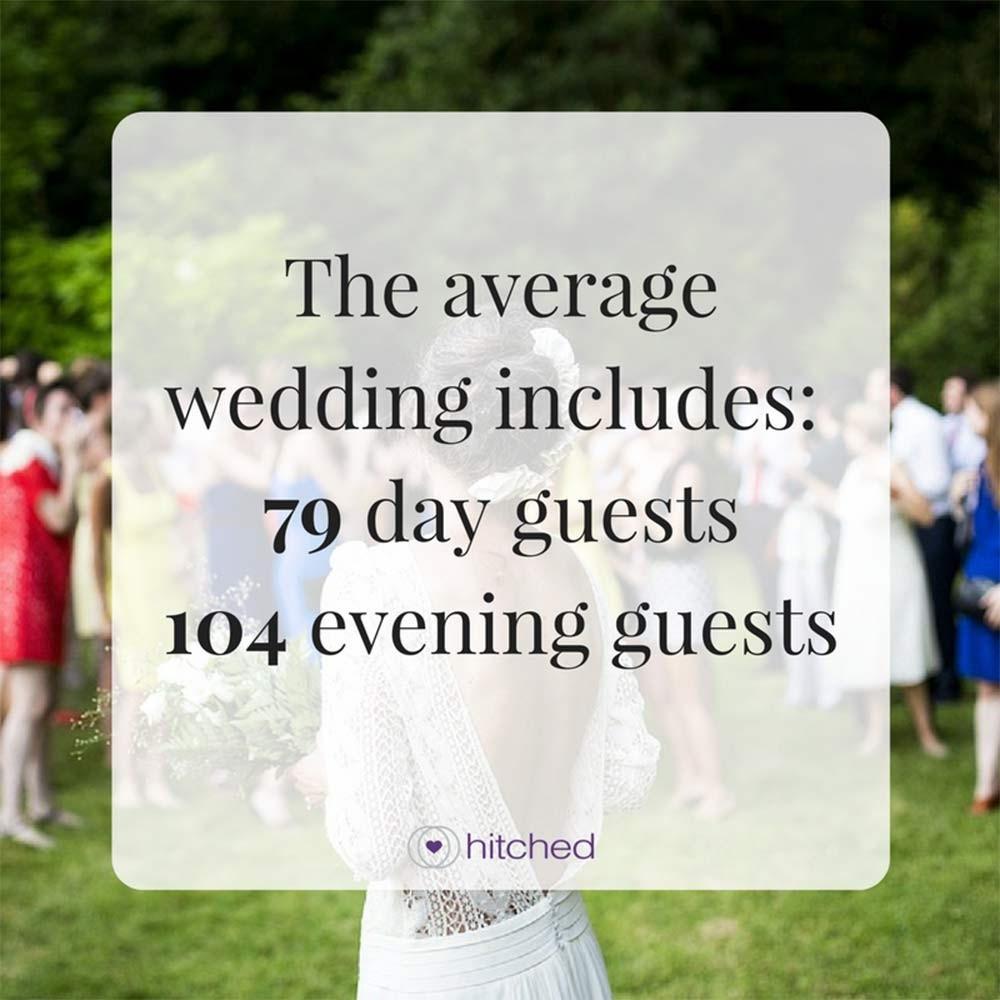 When it came to deciding who made the cut, the total invite list came in at 79 day guests and 104 evening guests with an average of three bridesmaids and three groomsmen – liking the symmetry there.
We also like the 23% of you who went totally all-out and asked five or more ladies to join your bridesmaid squad.
The Names
We are feeling the powerful women who proposed to their man but now let's take a moment to celebrate the guypower.
7% of grooms changed their last name to match yours which is totally amazing and 2% of couples went one step further and blended both surnames to create their very own new name. Tradition who?
The Hashtag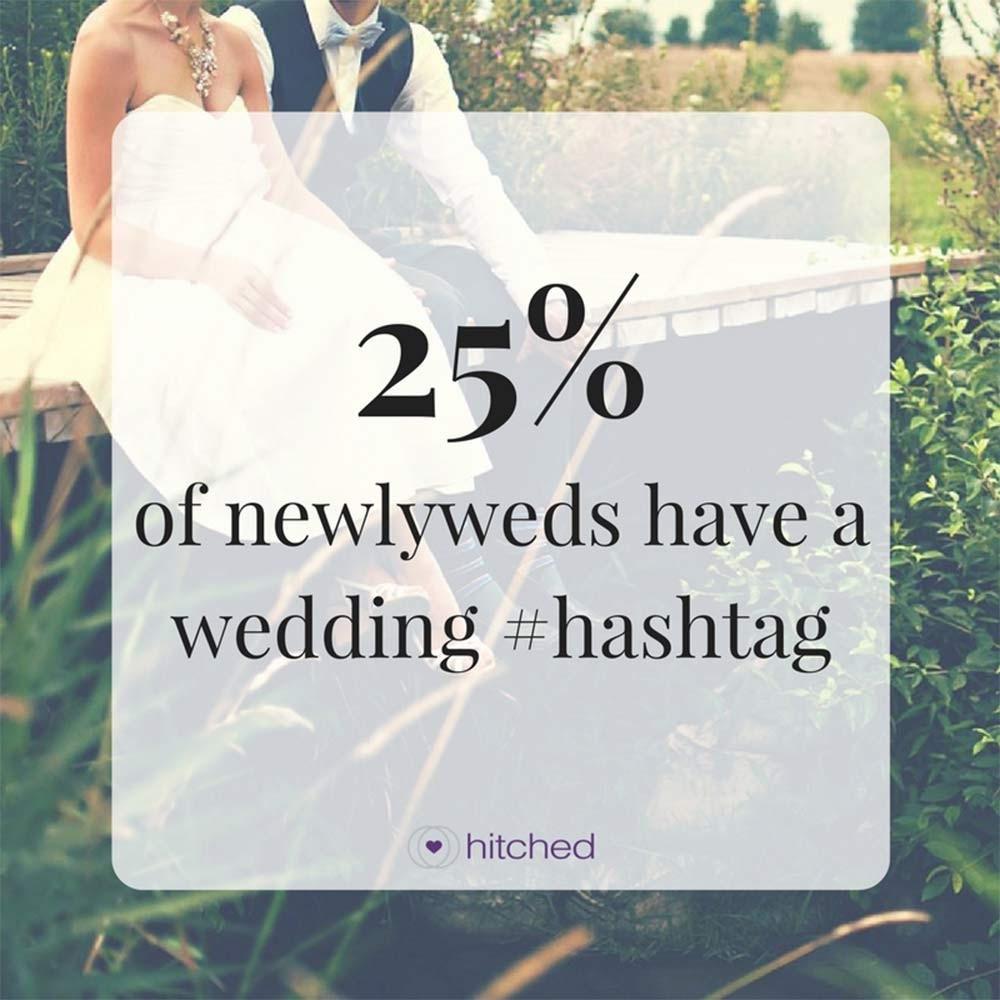 No we're not talking about being social in person, (duh) we're talking social media of course…
25% of you decided to create a wedding hashtag and be a #instacouple whereas 1 in 5 couples decided to have a social media free wedding – totally unplugged.
We also have a super keen 2% of couples who went ahead and changed their Facebook relationship status at the ceremony.
"I pronounce you married, you may now…change your Facebook status!"
The Honeymoon
After a year of meticulously planning the perfect wedding, 15% of couples decided to wind down with a honeymoon and a minimoon. Why not eh?
And where did they go you ask? Asia came top of the list as the most popular honeymoon destination and we can understand why – it's beautiful.
READ MORE: 29 of the Most Amazing Places to Minimoon in the UK
So that's it for our fun facts round-up. Want to see how much things have changed? Check out last year's results for even more interesting wedding numbers here.