Our 2016 Wedding Survey Results Are In: What Makes a 21st Century Bride?
We talked to over 3,000 readers about their wedding plans, ideas and budgets! Find the results here...
We have included third party products to help you navigate and enjoy life's biggest moments. Purchases made through links on this page may earn us a commission.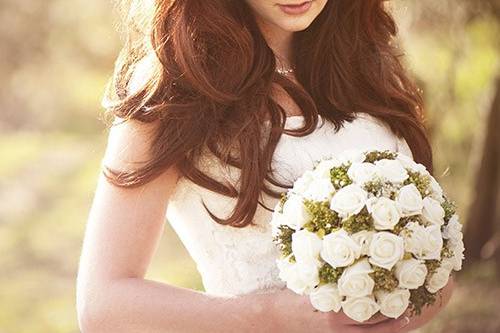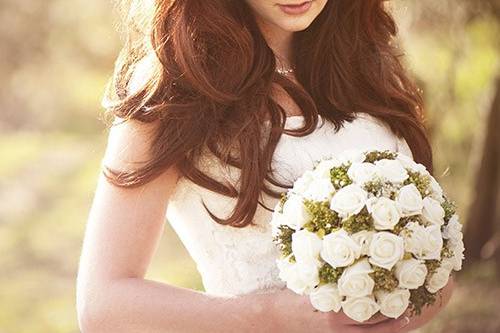 We teamed up with our sister brands Perfect Wedding and You & Your Wedding asked more than 3,000 readers to share their wedding day plans and thoughts with us, read the results and see how your wedding measures up in comparision.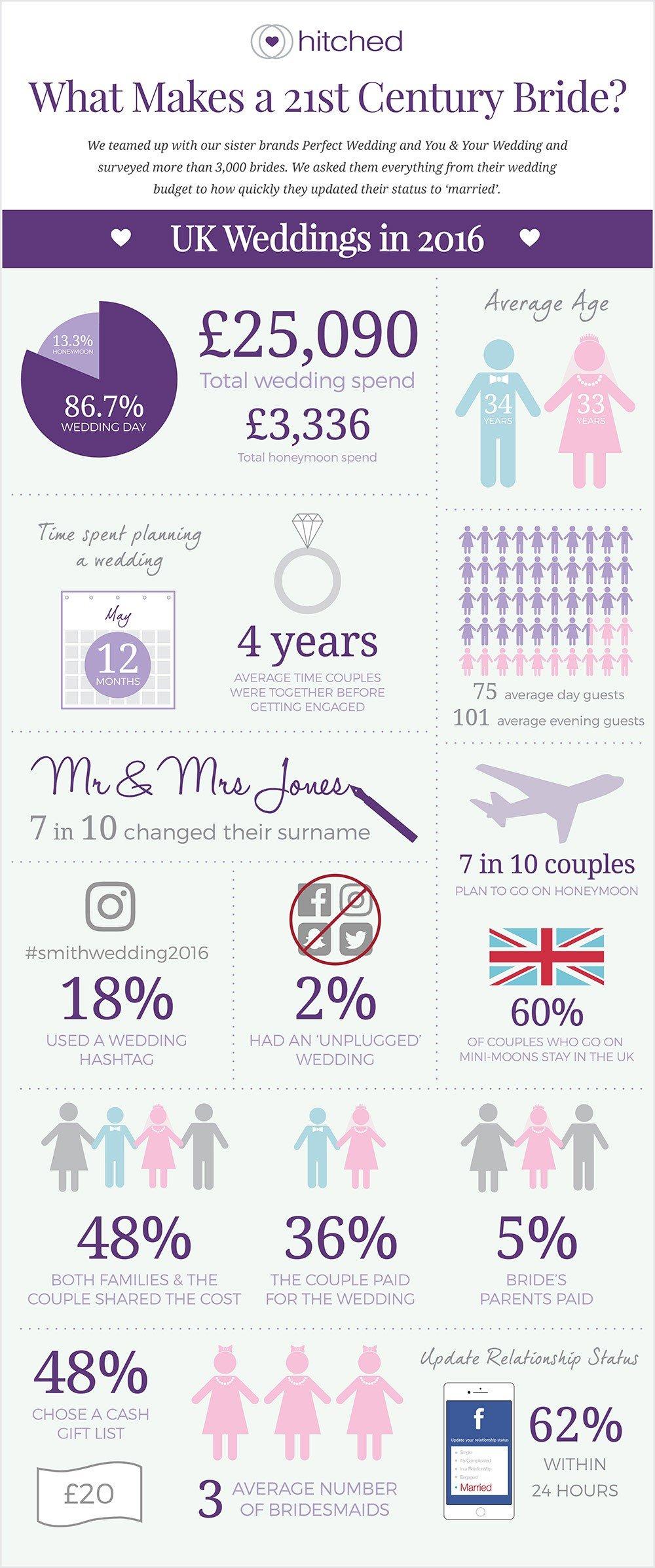 Getting Engaged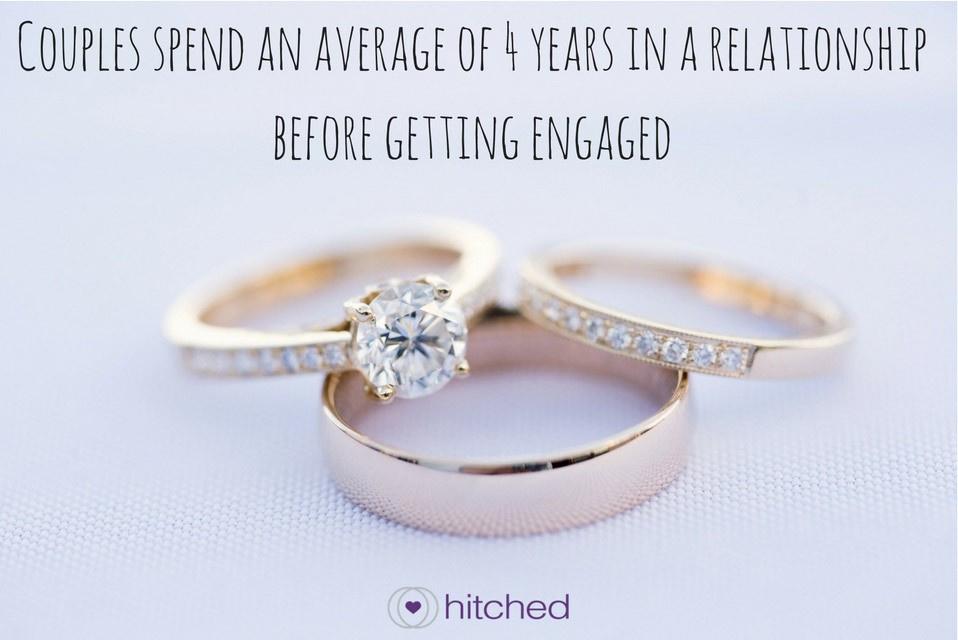 If you have been in a relationship for around four years and your anniversary is looming then statistically you are at your most likely point of getting engaged. The average length of relationship being four years, however 2% of couples knew exactly what they wanted and were engaged in under six months and a committed 6% became engaged after more than ten years together.
The Proposal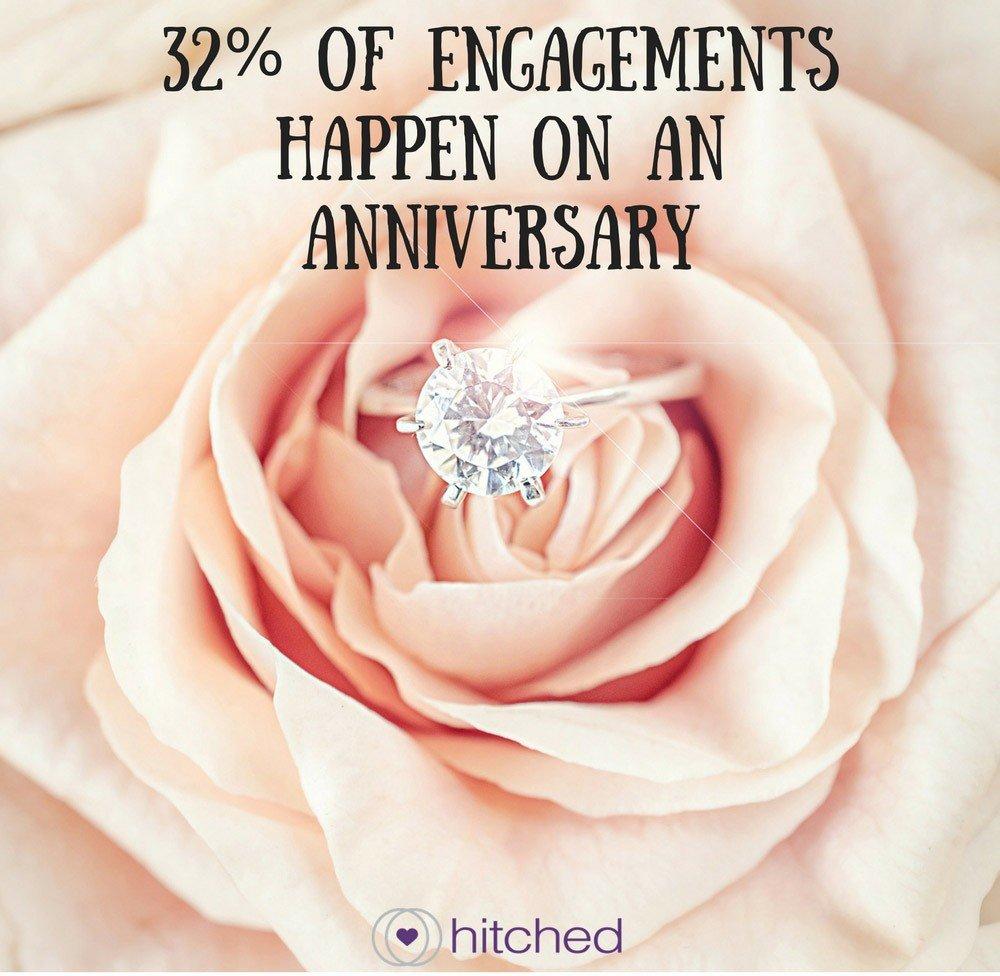 Two proposal occasions really stood out – 32% of proposers were old romantics and choose to ask 'Will you marry me?" on their anniversary, closely followed by 25% of proposers choosing to ask that all important question over the festive season. New Year's Eve, Valentine's Day and holidays were also popular occasions.
READ MORE: 33 Awesome Proposal Ideas
The Budget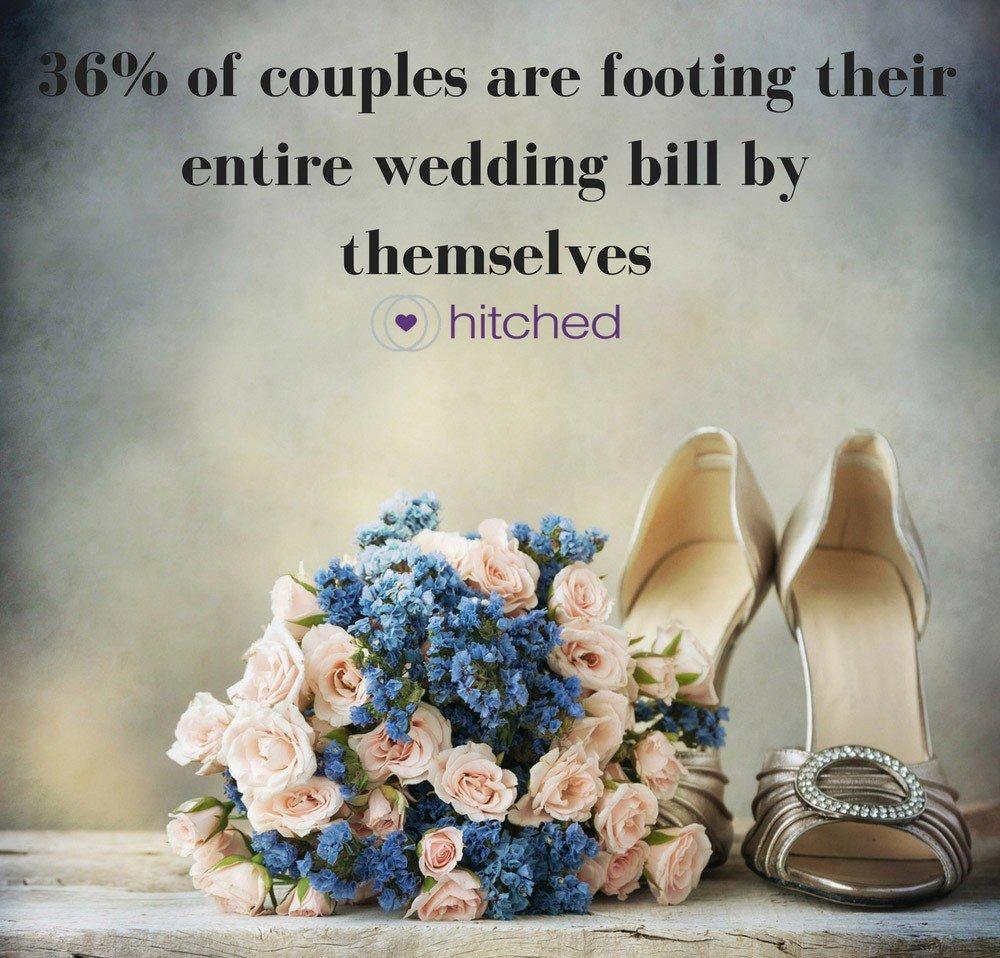 The average cost of a wedding now totals £25,090 – with the largest cost being venue hire, followed by the honeymoon and the food.
When it comes to paying for the big day – 48% of couples are paying some of the bill with help from both sides of the family and 36% will be paying for the entire wedding themselves. Just 5% of couples are following the old tradition that the bride's family pay for the wedding day.
READ MORE: 17 Amazing Wedding Budget Hacks to Help You Save
The Planning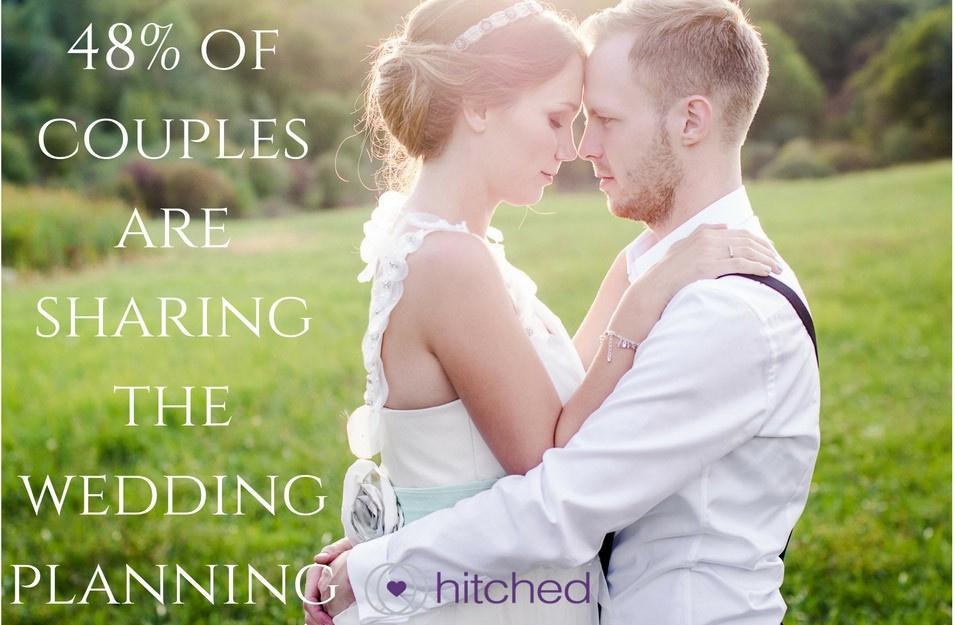 Despite the average engagement being 19 months, the planning of the wedding averaged at 12 months – we love that couples are getting engaged and the spending seven months in engaged bliss before the real planning commences.
We also love to see that almost half of couples are sharing the wedding planning – 48% of couples are planning their big day together, while a further 48% of weddings were planned predominantly by the bride – with the rest of couples leaving the lion's share of planning to a wedding planner.
READ MORE: The Wedding Planning Journey – A Step by Step Guide
The Big Day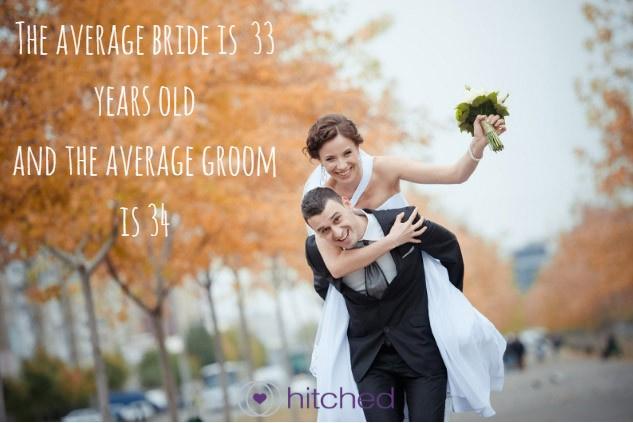 On the big day the average bride is 33 years old and the average groom 34 years and seven out of ten brides will change their name to their husband's name after marriage.
The average number of guests is 75 guests to the day and 101 guests to the evening celebrations.
The average number of bridesmaids was three (a trend seen in 23% of weddings), although 20% of couples plan to have more than five bridesmaids. UK couples appear to love symmetry in their bridal party as the majority (21%) also plan on having three groomsmen.
Are you social media savvy? Or do you want your wedding to be a private affair? Just 2% of couples planned on having an unplugged wedding (a wedding day with a social media ban). 44% didn't set anything up specifically but were happy for their guests to snap and share their day. While 18% of couples set up their own wedding hashtag for guests to use. A whopping 62% of couples also updated their Facebook status to "Married" within 24 hours of saying 'I do'.
The Gift List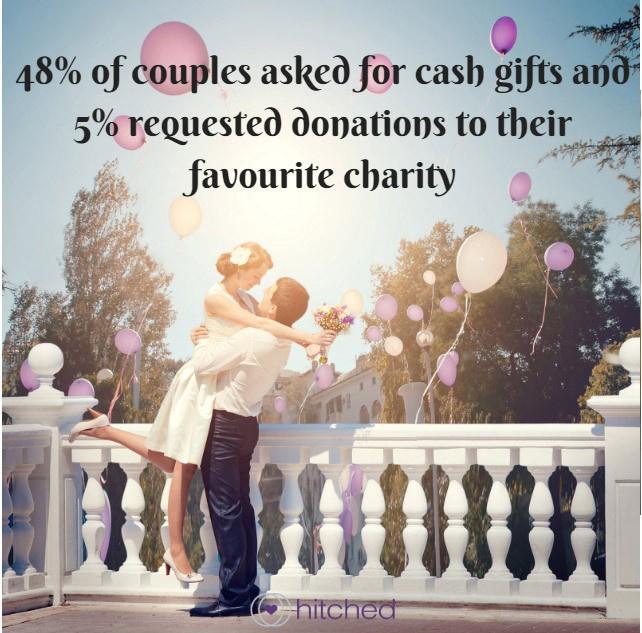 If you are feeling awkward about asking for gifts for your wedding then you needn't – just 2% of couples asked their guests to not give gifts at the wedding. 48% of couples asked for cash gifts and 19% had a traditional gift list – while 5% requested donations to their favourite charity.
READ MORE: Wedding gift lists explained
The Honeymoon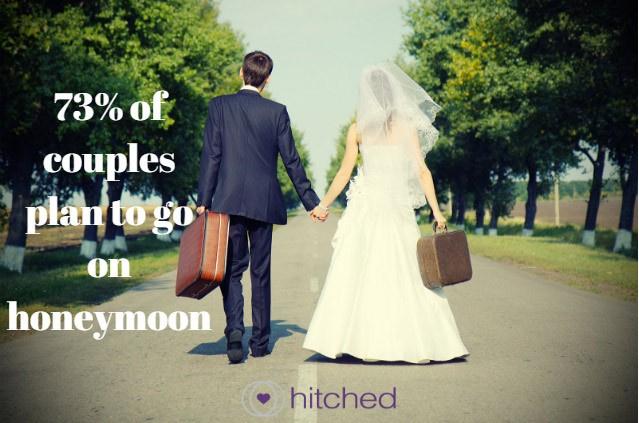 Whether it's the holiday of a lifetime or a mini-break where you can switch off for a few days – 89% of couples planned some kind of break after the big day. 73% are going on a honeymoon and 32% planned a mini-moon – meaning some extravagant couples were enjoying a mini-moon after the wedding and a larger honeymoon later in the year.
60% of couples plan to mini-moon in the UK, while 35% head our further for a Europe mini-moon. When it comes to the honeymoon, couples are looking to splurge with 69% of couples venturing outside of Europe for their trip.
If you are just about to start your wedding planning then visit our wedding venues section to kick start your search.