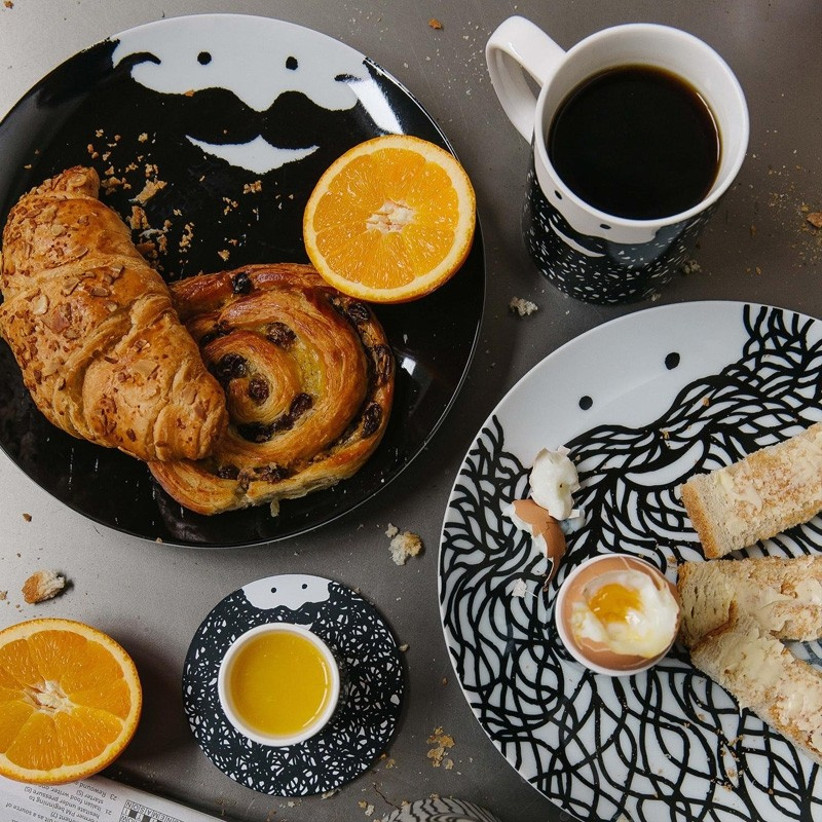 What do you get your son-in-law who seemingly has it all, or who you've known for so long that you've run out of inspiration for? Well, you've come to the right place as we've searched high and low for the best 40 gifts to give your son-in-law that are bound to impress.
Whether they're into fitness and fragrance, gardening and gizmos, or they're always up for a laugh, you'll find presents that are perfect for all kinds of personalities. We've even included some present subscription ideas and a few gifts we bet you he's never received before - giant personalised pork pie, anyone?
Starting from just £5, this gift guide of 40 awesome ideas will solve all your son in law stocking filling, birthday buying or wedding present problems.
NB: We have included third party products to help you navigate and enjoy life's biggest moments. Purchases made through links on this page may earn us a commission.
1. Coffees Of The World - £28, Whittard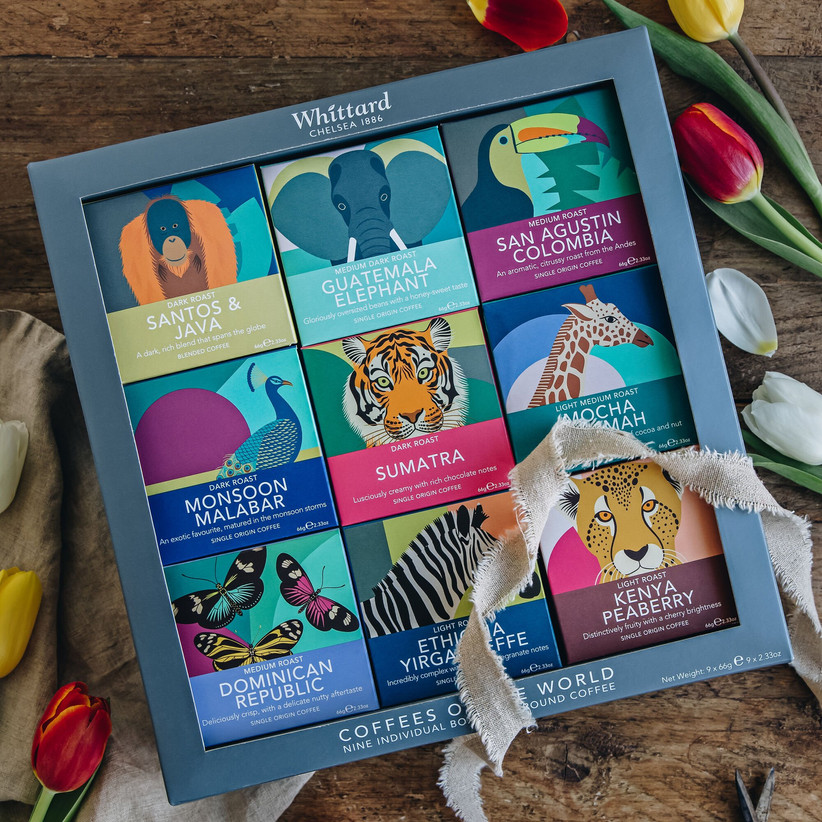 If you're not sure what coffee your son-in-law likes, this coffees of the world gift set from Whittard will be a great buy. Illustrated by Persephone Coelho it includes nine favourites ranging from dark to light roasts so there's bound to be a winning bean!
2. Inspire 2 Fitness Tracker - £64.99, Fitbit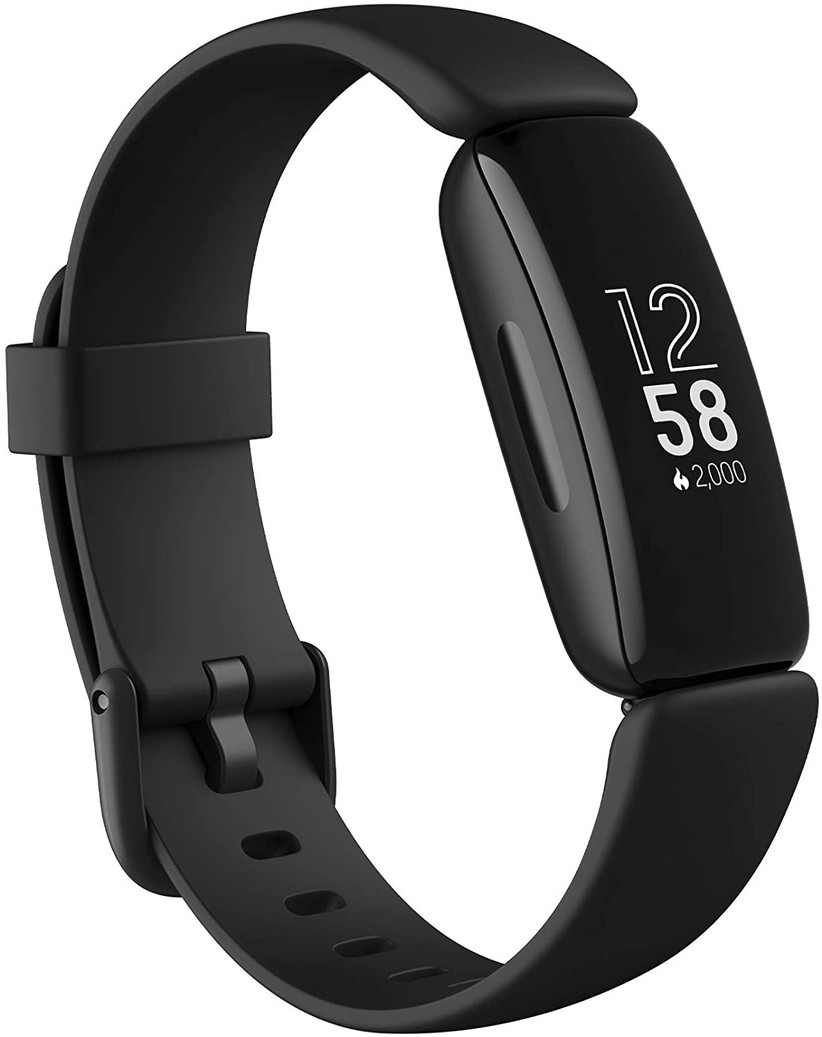 You don't have to splash out on an expensive fitness watch to impress your son-in-law, the Fitbit Inspire 2 is under £65 and has raving reviews. They'll be able to track their activity, heart rate, sleep and keep updated with calls and texts.
3. Paris Set - £44.99, Lego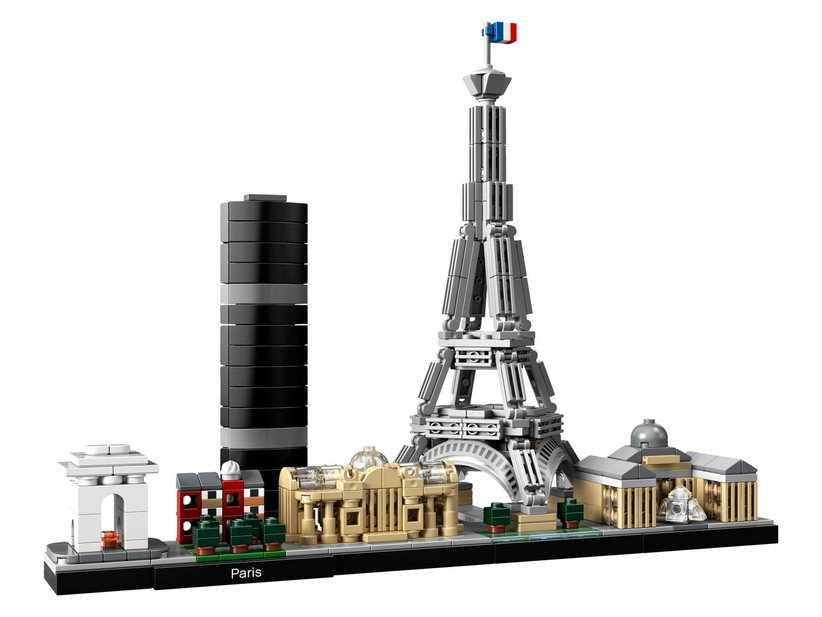 Big kids will love receiving a Lego set with an adult spin. This Paris landscape is from Lego's architecture collection and will have a lovely sentiment if your son in law got engaged or married in the city of love.
4. Wall Mounted Bottle Opener & Bottle Cap Holder - £22, Hitched Shop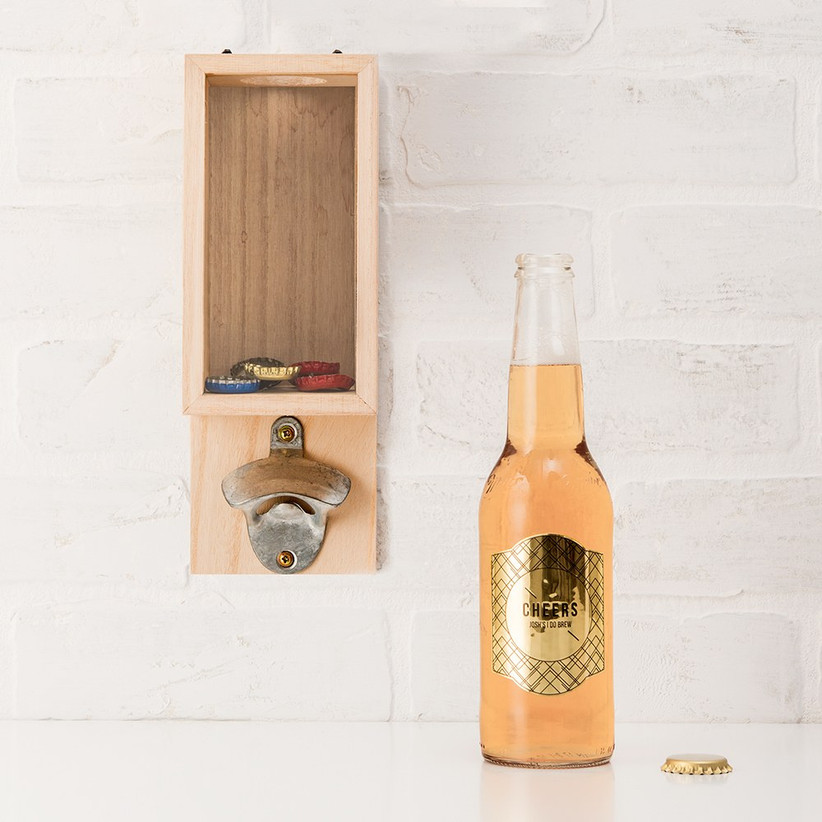 If your son-in-law is always hosting, he'll be thankful for this fun gift. Mount the wooden beer bottle opener to the wall and watch it cleverly collect the caps. Not only will it stop them from ending up all over the place, it'll look great as a display feature.
5. Personalised Backgammon Roll - £49, Not-Another-Bill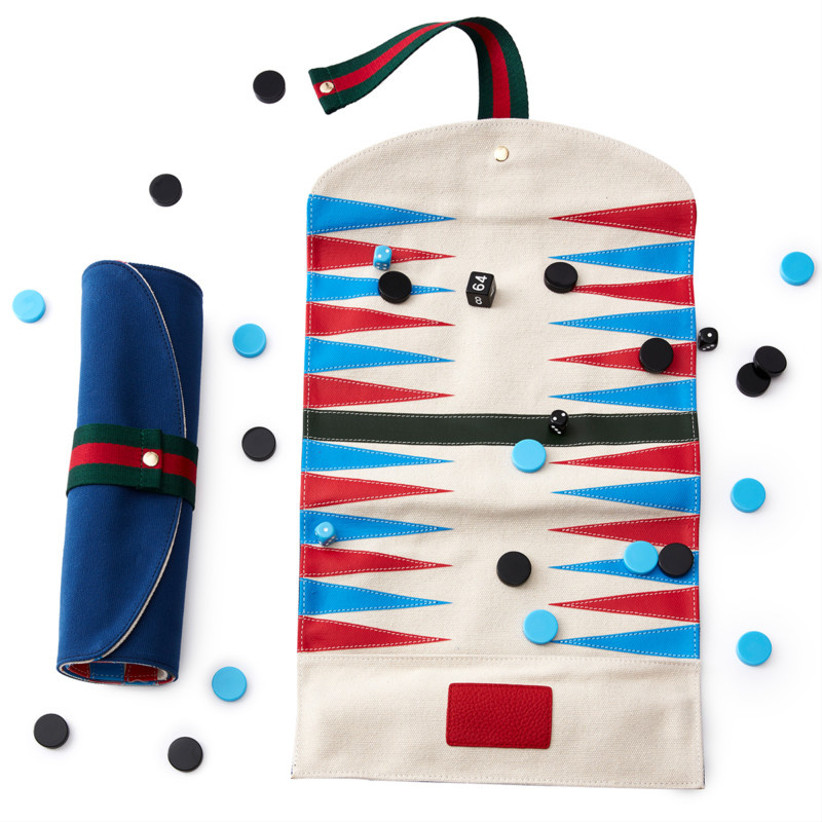 Level up your son-in-law's game nights with this personalised backgammon roll from Not Another Bill. Portable and chic, it's available in turquoise/grey, yellow/green and monochrome too.
6. Curry Night Kit- £14.95, Spice Pots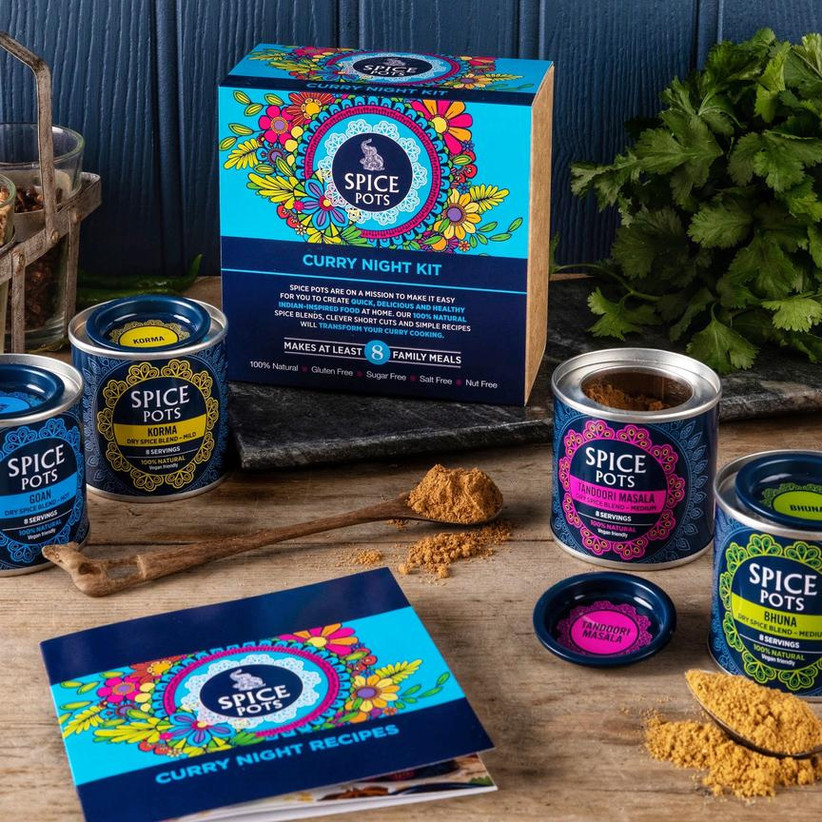 With 4 curry powders and 8 quick and easy recipes included in this curry night kit from Spice Pots, your son in law will be able to whip up 8 delicious family meals. If you're lucky, you might even get a taste!
7. Coastal Cypress & Sea Fennel Eau De Toilette - £60, Molton Brown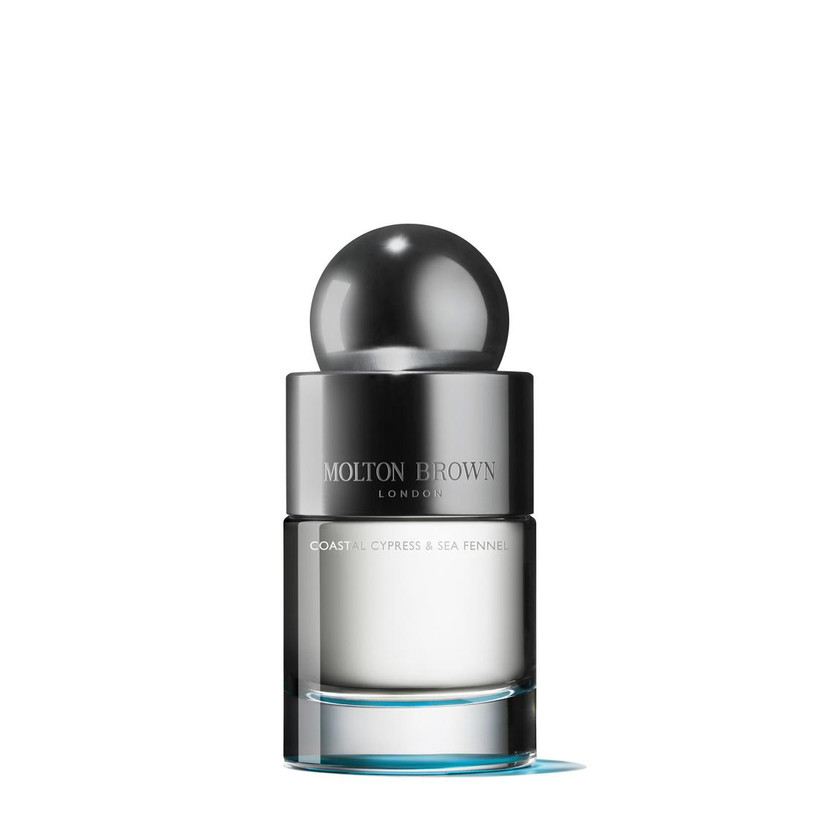 Your son in law will be getting showered in compliments after a few spritzes of this fragrance from Molton Brown. An aromatic combination of salt-sprayed cypress and sea fennel, it's a sure winner.
8. Chuck 70 Canvas High-Top Sneakers - £70, Converse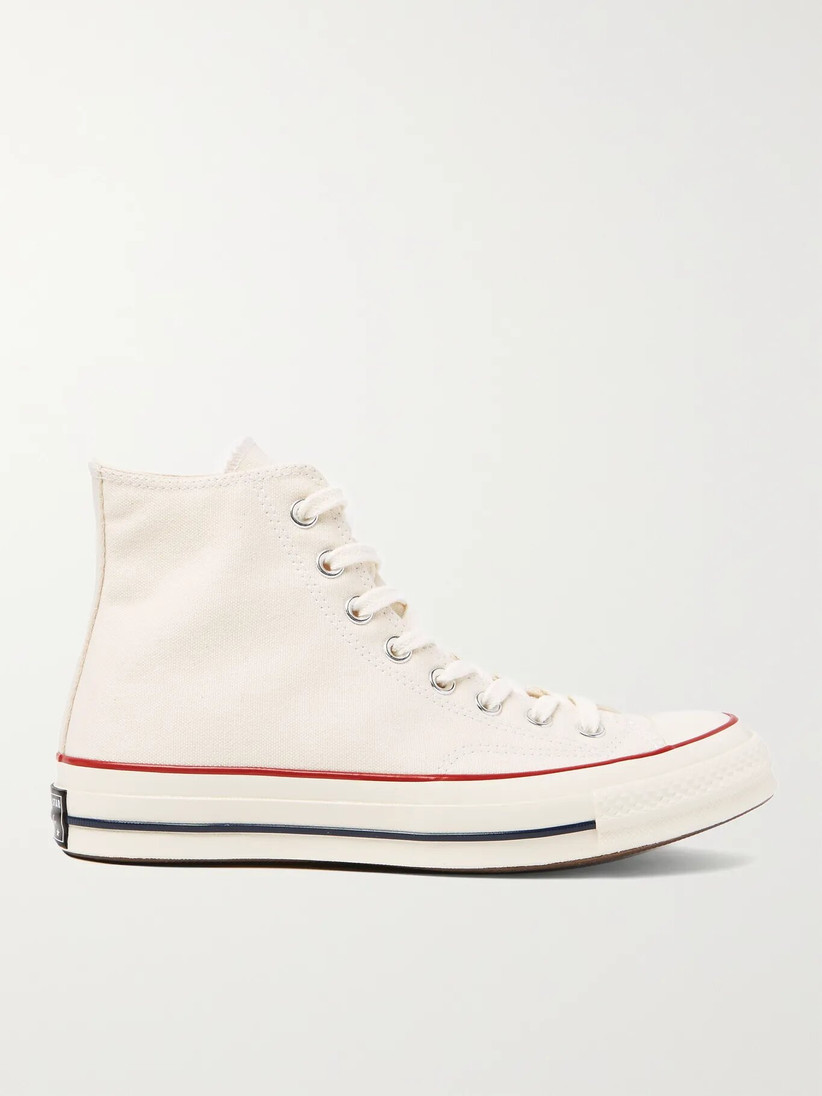 You can't go wrong with a classic pair of Converse and the Chuck 70 high-tops are a fail-safe shoe that'll work with every outfit. You'll score present points if you gift this one.
9. Canvas Weekend Travel Bag - from £50, Hitched Shop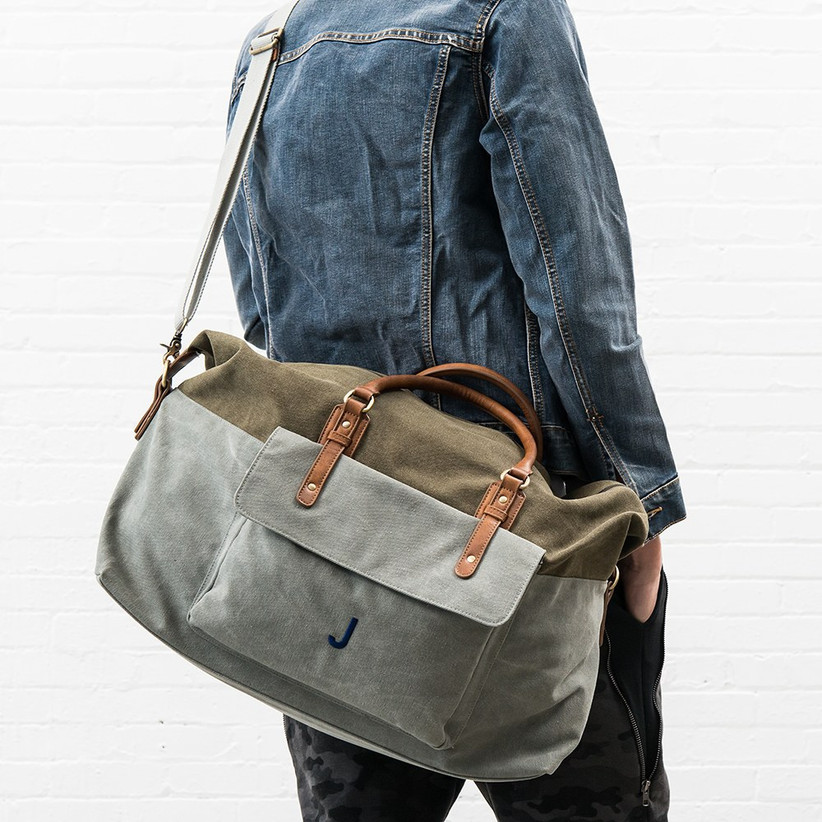 A large weekend travel bag is always useful and this one from the Hitched Shop is stylish as well as practical. It has ample interior pockets to keep everything organised and can be personalised with their initials.
10. Kurt Beanie - £34.95, Tentree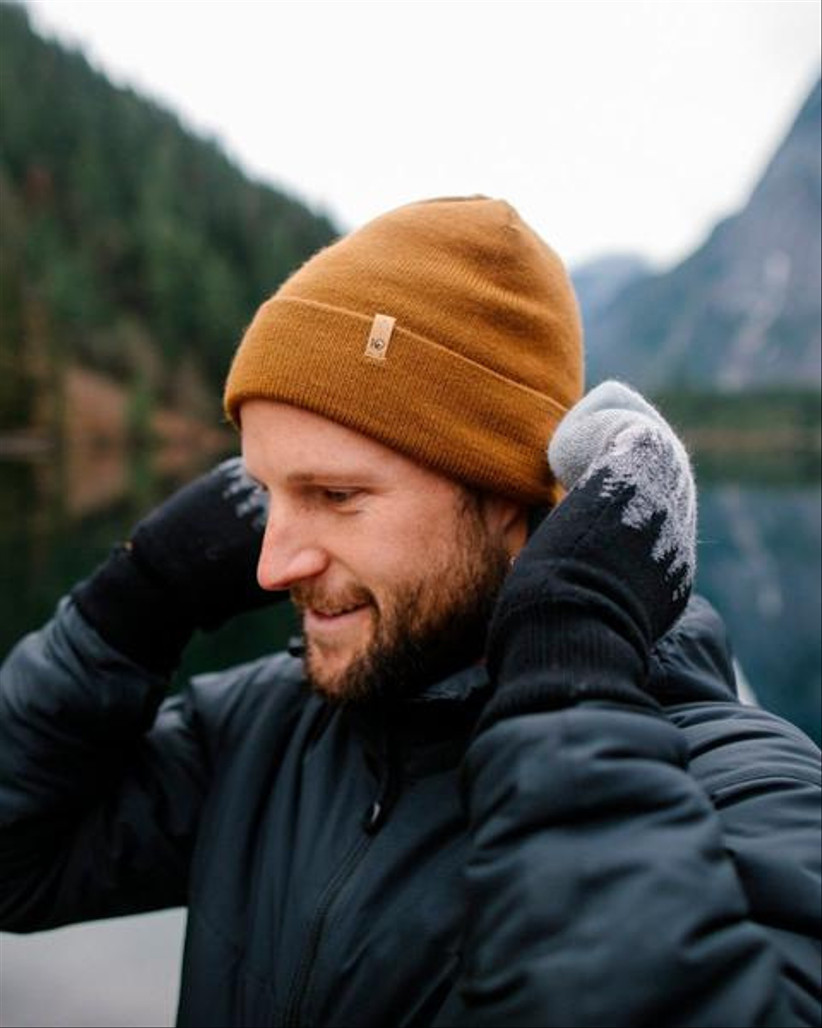 The Kurt beanie from Tentree, available in mustard, burgundy and black, is the ideal accessory for nature lovers. With every item bought from Tentree a tree is planted somewhere in the world which can then be tracked online using a unique code to monitor its impact.
11. Max's Sandwich Book - £16.99, Waterstones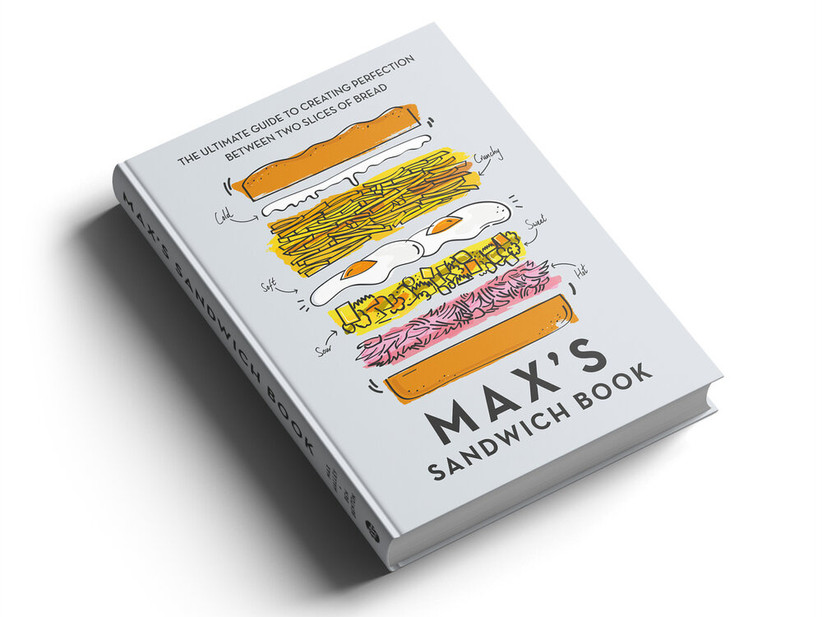 Described as 'the ultimate guide to creating perfection between two slices of bread', recipe books don't come much better than this one! Written by Max Holley, owner of an award winning sandwich shop, the images in this hardback will leave you drooling...
12. Running Vest - £29.99, Free Train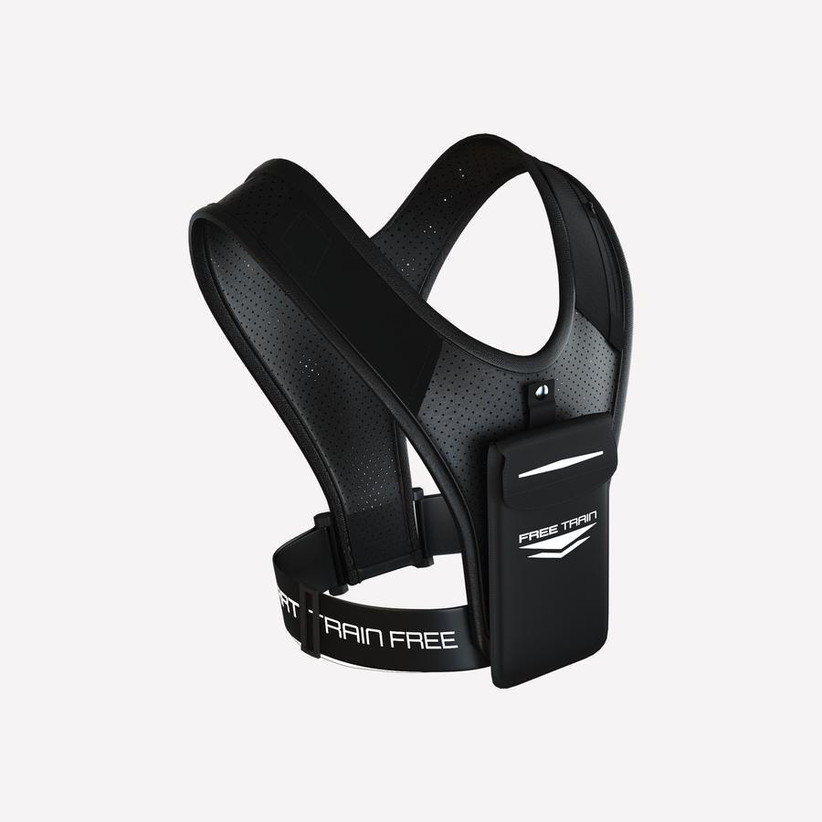 Running will be made a lot easier with this vest from Freetrain as it'll allow your son-in-law to carry all their essentials on them as they train. Sleek and streamlined, it looks seriously cool too.
13. Grow Your Own Baked Beans Seed Kit - £5, Marvling Bros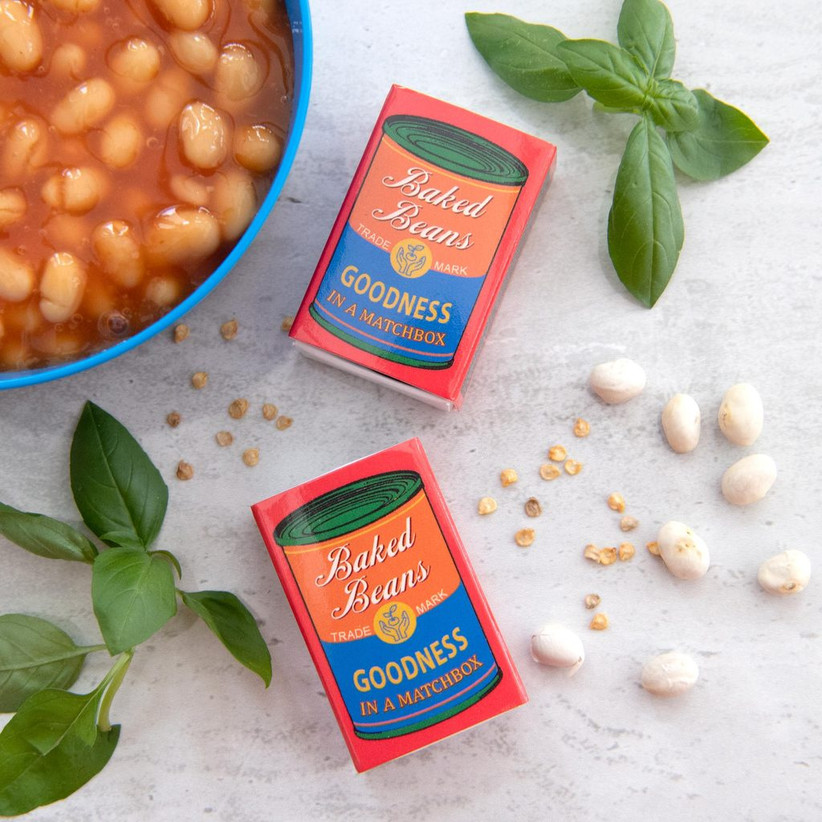 If your son-in-law is a big fan of fry ups, this matchbox filled with seeds and a recipe will let them grow and whip up baked beans from scratch. This gift idea would make a great stocking filler!
14. Personalised Cufflinks - £30, Hitched Shop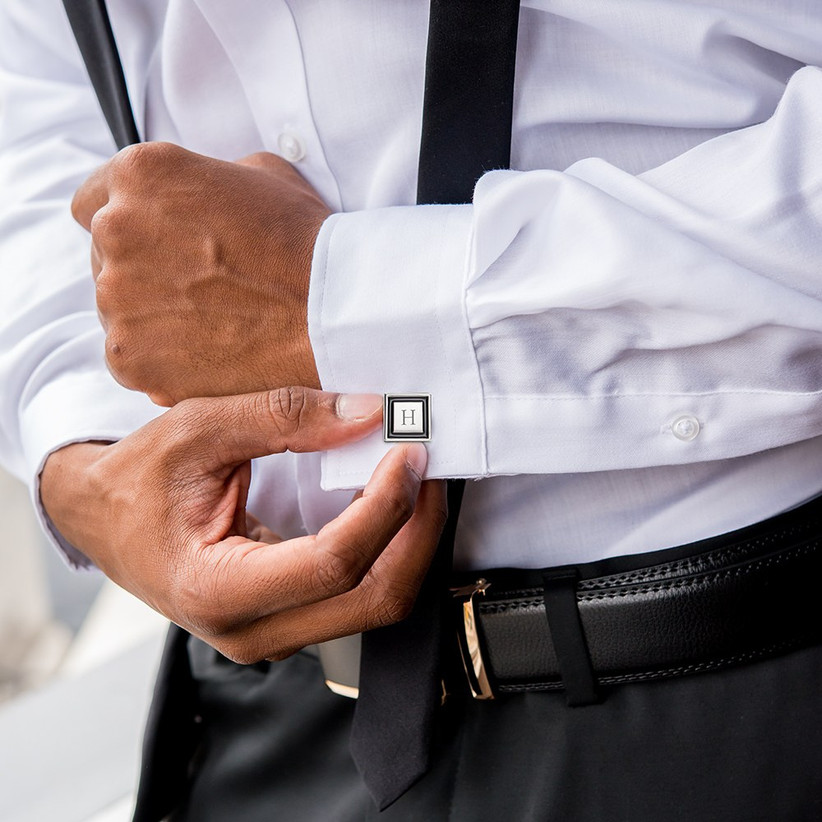 Cufflinks are a classic gift, but these black bordered ones from the Hitched Shop can be personalised with your son-in-law's initial. We think this would be a lovely pre-wedding present that he can wear on the big day.
15. Desk Organiser - £28.90, Amazon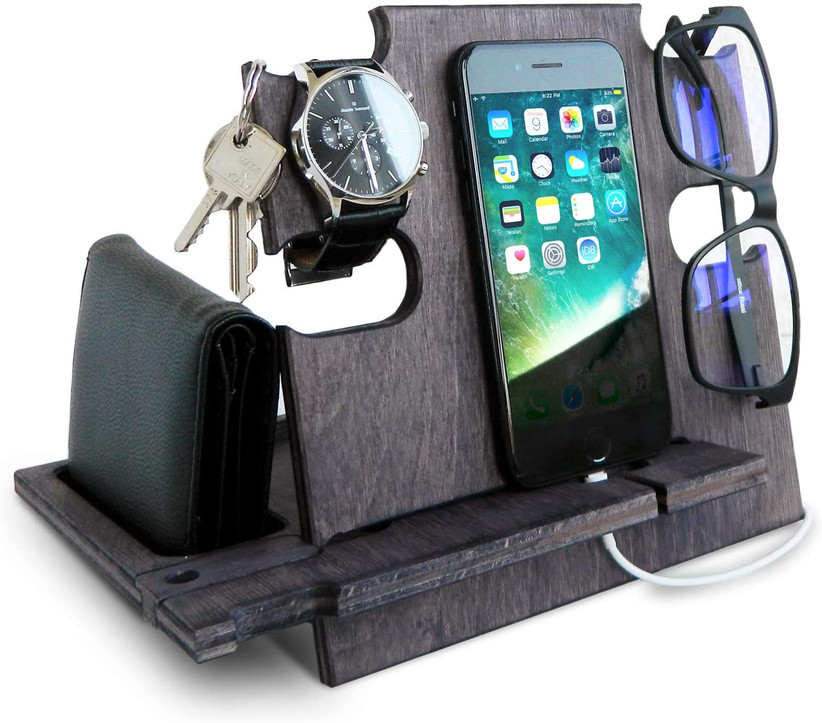 This desk organiser is a great way to keep your son-in-law's work station tidy. It comes with a slot to fit a wallet, watch, keys, glasses and phone, plus he can even charge it at the same time. With next day delivery available, it's a great pick if you need a present pronto.
16. Classic Car Biscuit Tin - £45, Biscuiteers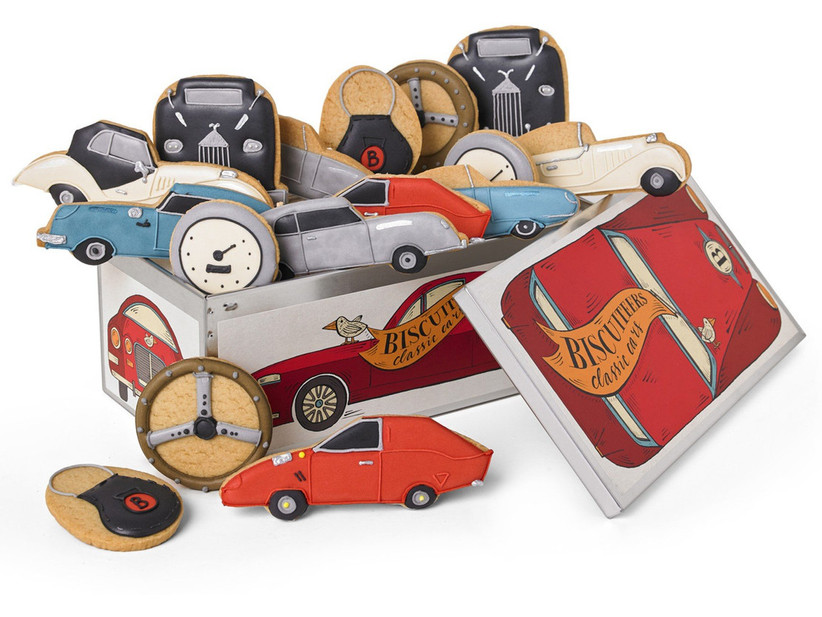 This tin from Biscuiteers is packed with intricately iced classic car biscuits including Jaguar, Rolls Royce and Aston Martin. If he doesn't own the real deal, these are the next best thing...
17. Personalised Airpod Case - £35, Not-Another-Bill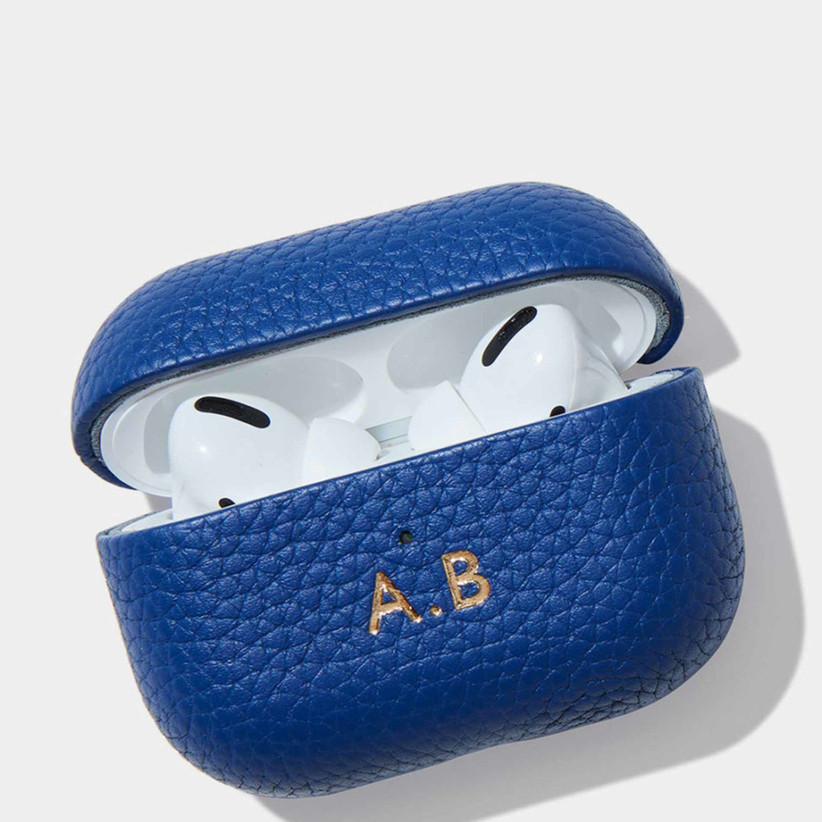 Give their Airpods an upgrade with a personalised premium leather case that'll keep them safe and in pristine condition. Choose from sage, rust, black, blue and grey.
18. Hubert & George Plate Set - £15, Red Candy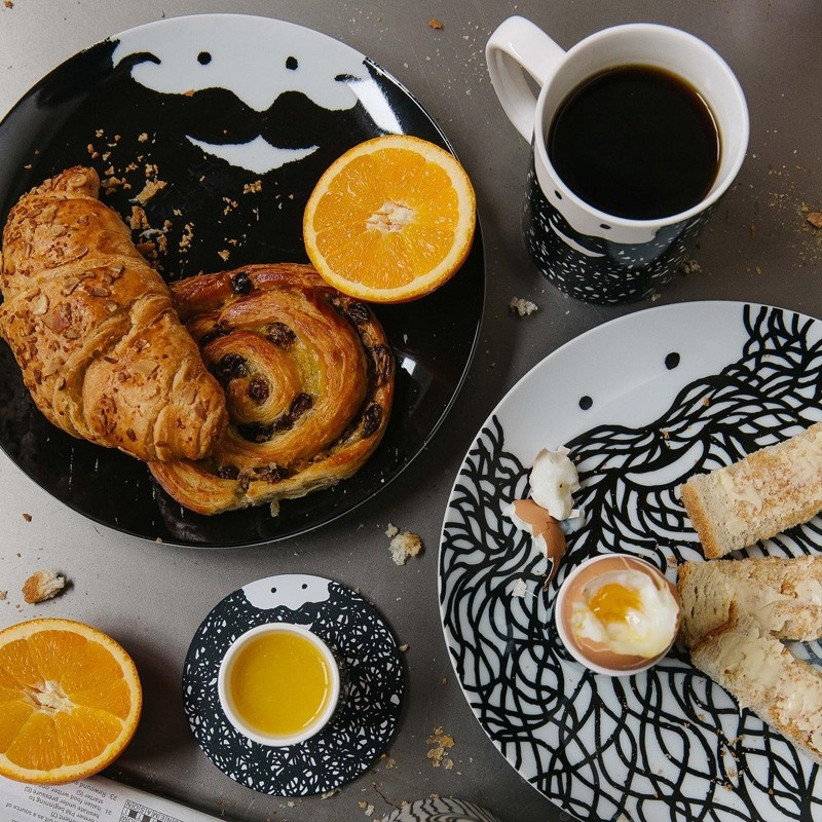 Red Candy is full of fun and unique gifts that your son-in-law won't have seen before. We adore these playful plates, and you can even get the matching coasters too! If your son-in-law is moving into a new home, this is the perfect present.
19. Dayo Jardinere Glass Table Lamp - £28, Dunelm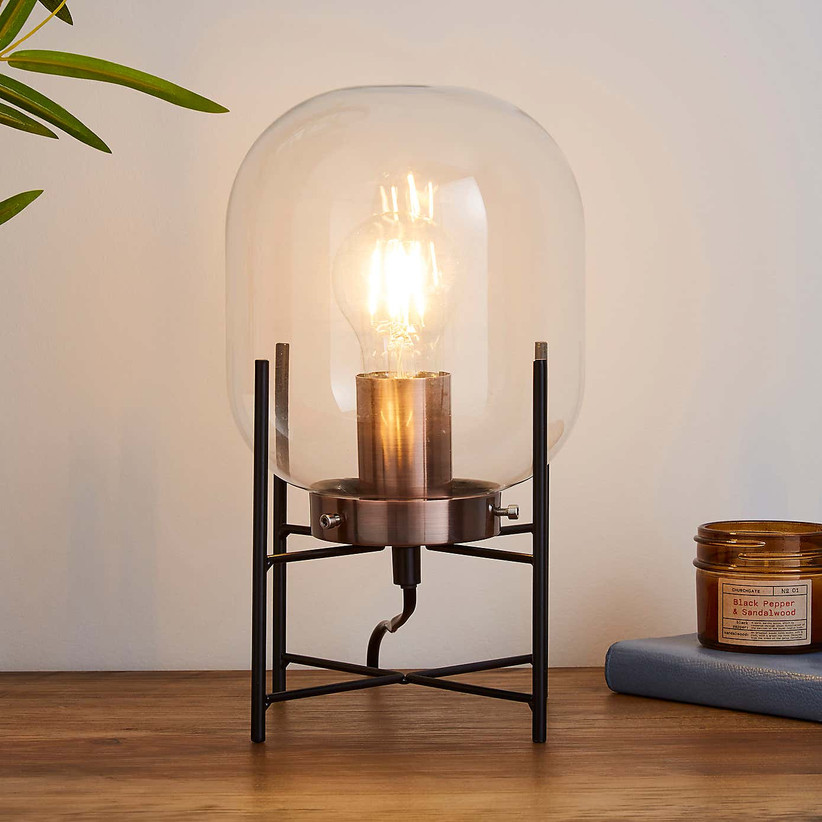 If you're not too sure on your son-in-law's interior taste, a simple lightbulb table lamp like this Dunelm option will do the trick. It's understated and will fit into any room while still being on trend.
20. Bicycle Puncture Repair Kit - £15, Gentleman's Hardware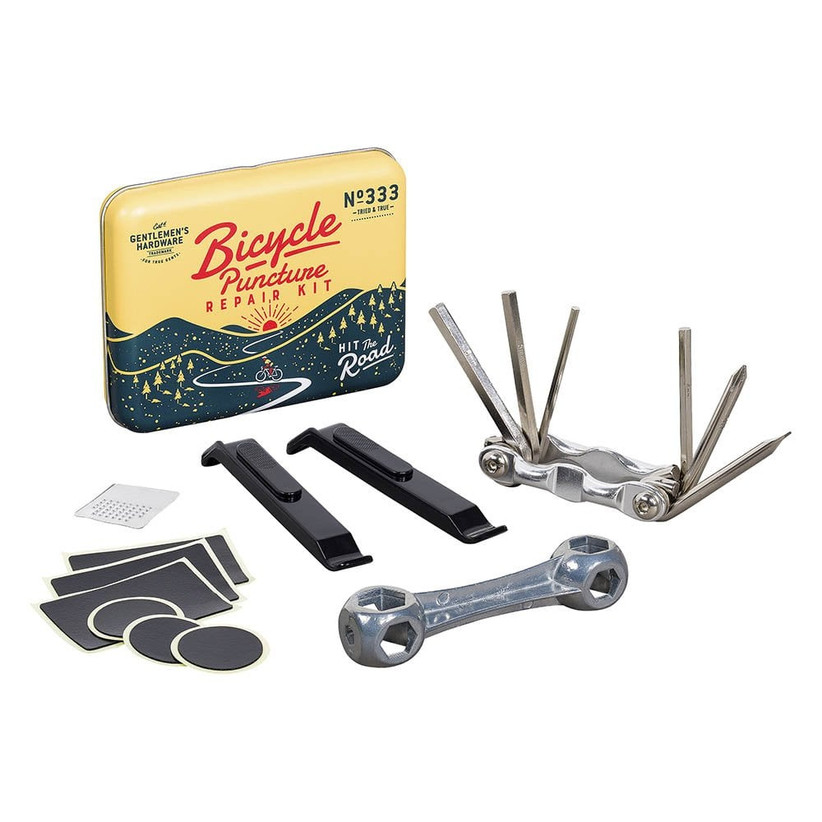 Every keen cyclist needs a puncture repair kit and they don't come much cooler than this one from Gentleman's Hardware. Conveniently folded into a handy tin, you get so much with this kit! It has a bone wrench, metal rasp, multi-function bicycle tool, six self-adhesive patches in two sizes, two plastic tyre levers and instructions.
21. Personalised Waffle Robe - £40, Hitched Shop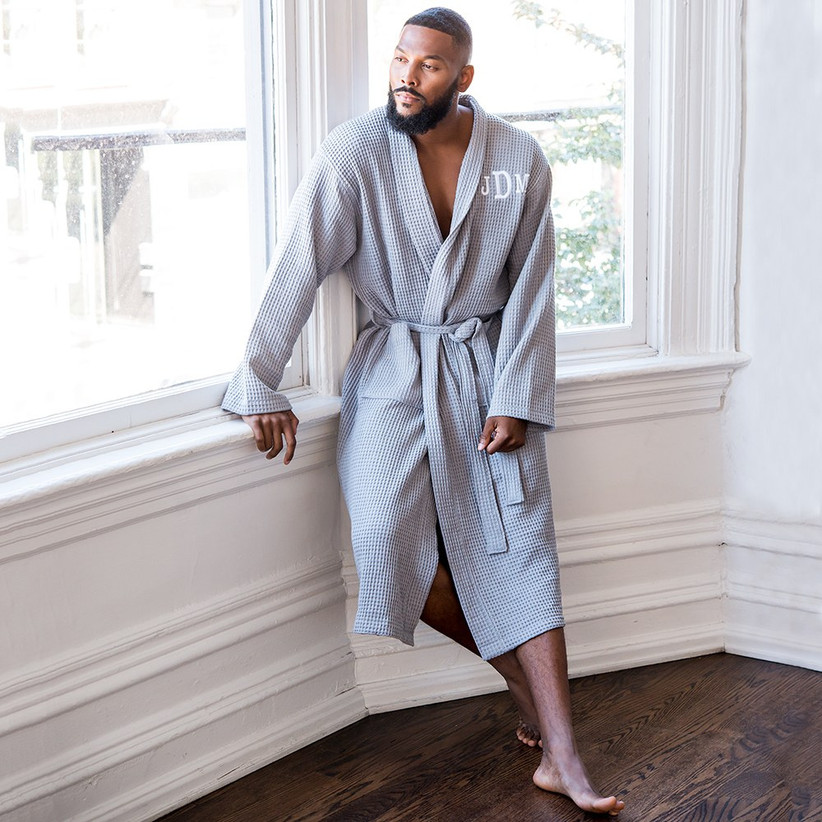 Designed with two deep pockets and a wrap-around tie belt, this luxury waffle robe is comfy and can even be personalised with their initials. Available in three different colours, a fresh robe is always a treat.
22. High Key Blue Light Glasses - £49, Quay Australia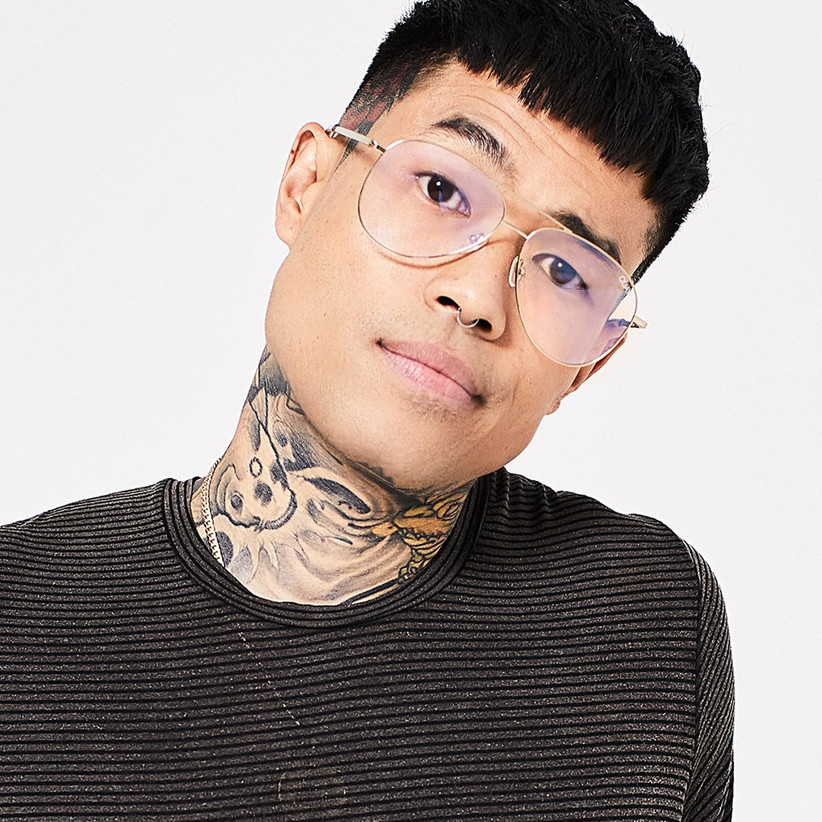 Protect your son-in-law's eyes and gift him a very cool pair of specs with these blue light glasses from Quay Australia. With the use of blue light technology they cleverly reduce eye strain making them ideal for laptop users.
23. The Milky Childhood Favourite White Chocolate Bar - £7.95, Harvey Nichols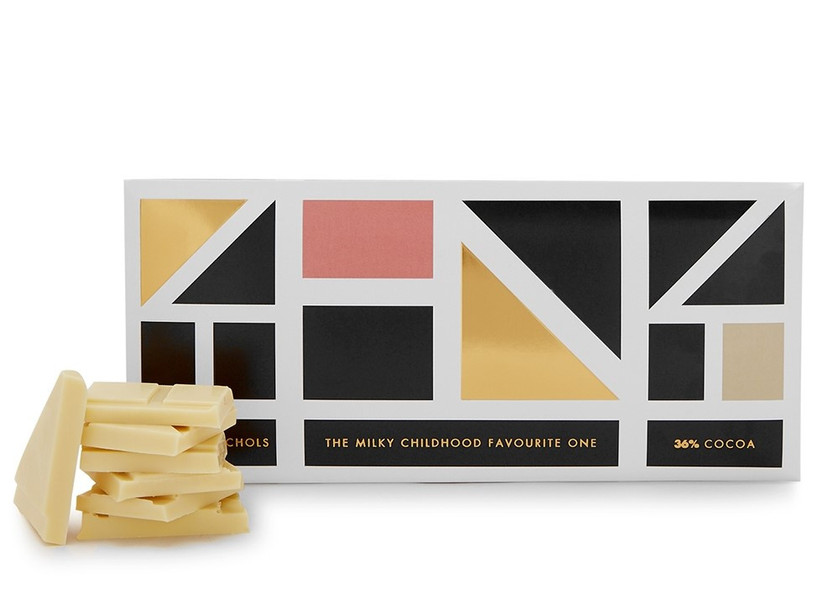 Take your son-in-law back to his childhood days with this milky bar chocolate from Harvey Nichols. Created by multi-award winning maestro Annesh Popat (better known as The Chocolatier), it might be pricey but it'll be worth every bite.
24. Shave With Pride Set - £28, Harry's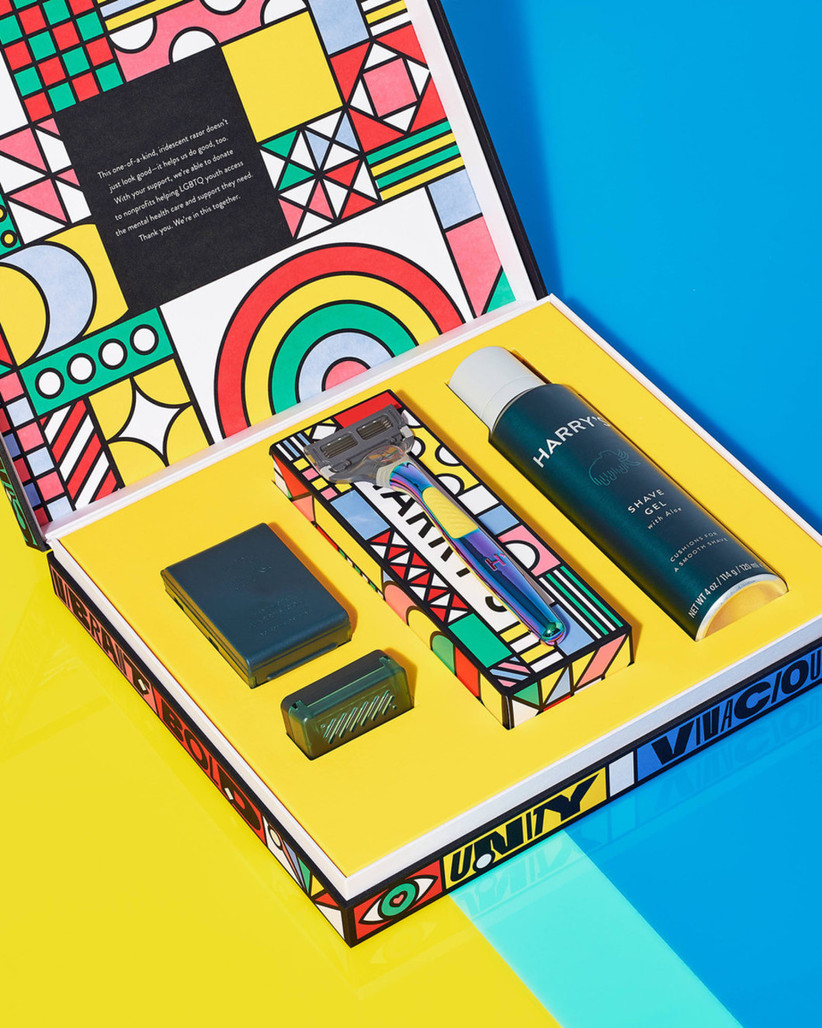 If your son-in-law takes pride in his appearance, he'll be chuffed to bits with this bright shaving set from Harry's. It includes a foaming shave gel, three German engineered blade cartridges, a travel blade cover and an iridescent handle. Plus, with every sale £10 will be donated to akt, helping vulnerable LGBTQ+ youth.
25. Charity Gift Card - £12, Oxfam

Son-in-laws with toilet humour will be cracking up at this charity gift card from Oxfam that provides training in effective eco-friendly composting to help people grow more food to eat and sell.
26. Car Scent Diffuser - from £15, The White Company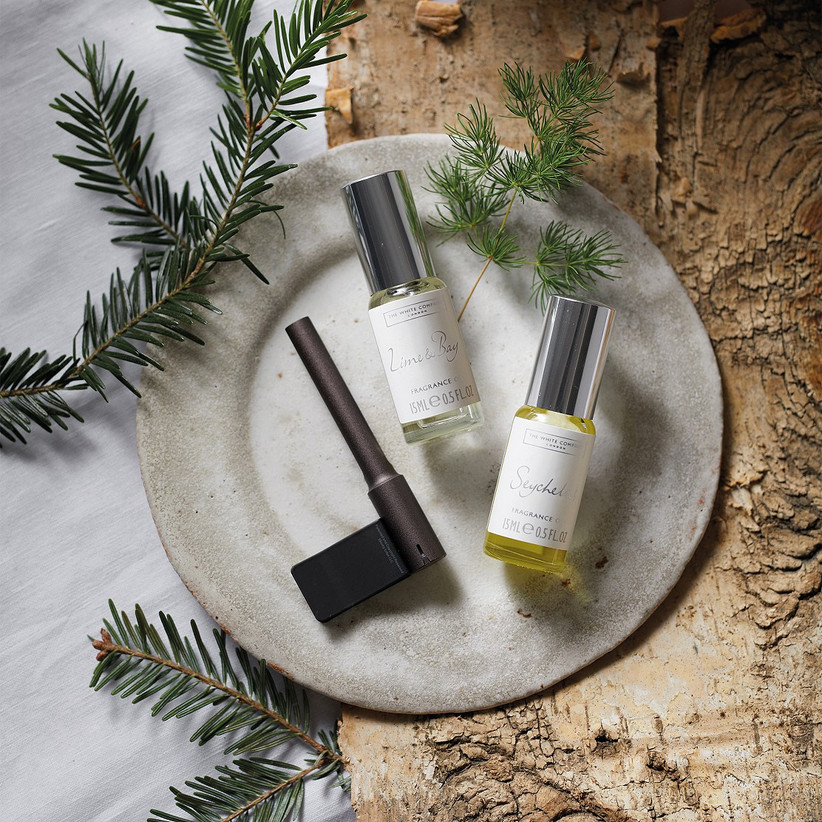 Replace your son-in-law's old car freshener with a luxury scent from The White Company - it's an ideal gift as it's something you might not treat yourself to! Add any essential oil or fragrance to the filter and enjoy while you cruise.
27. Item Finder - £22, Chipolo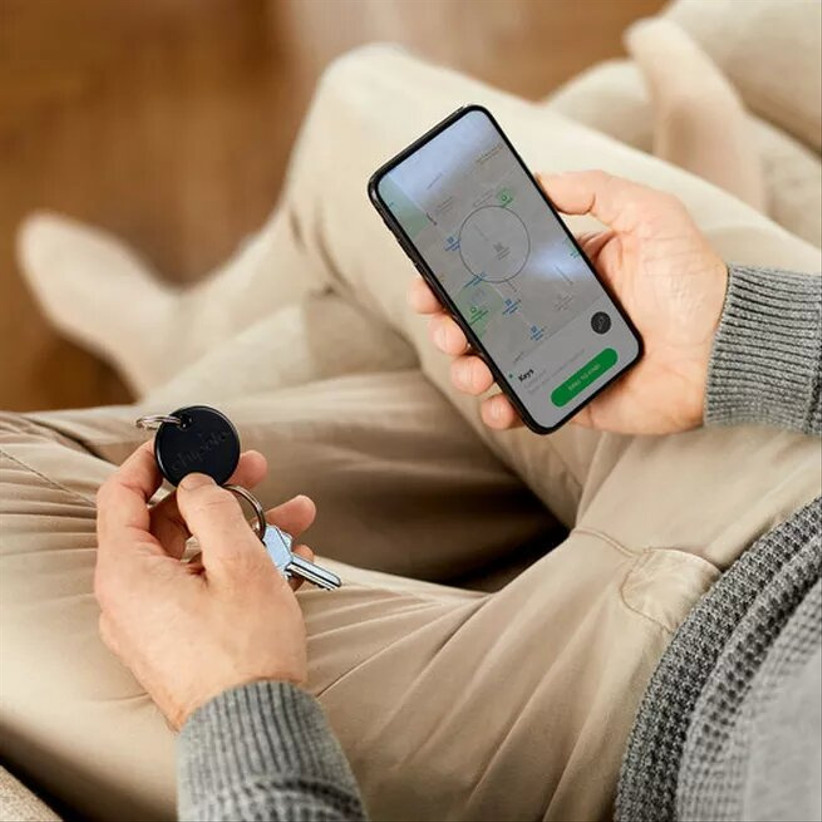 This clever chip will ensure your son-in-law never misplaces their keys again. Use the Chipolo app to ring your item and get a notification if you leave the house without it.
28. Personalised Cooler Chair - £35, Hitched Shop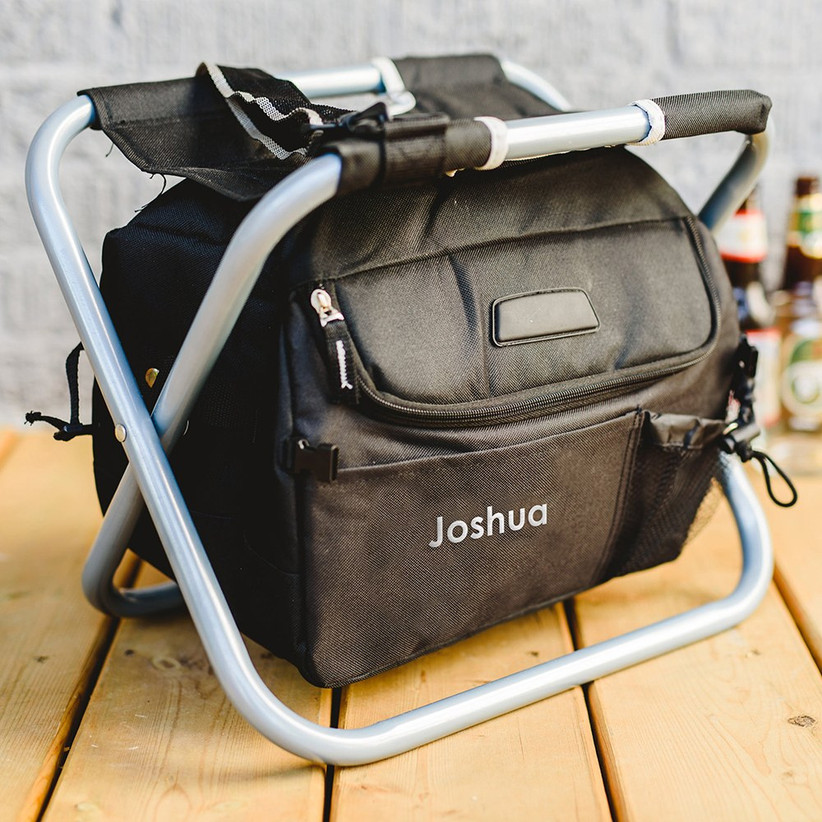 A cooler stool is perfect for fishing trips and festivals. This one from the Hitched Shop has comfortable padding and can hold up to 24 cans. Even better, it can be personalised with your son-in-law's name.
29. Oven Mitt - £13, Red Candy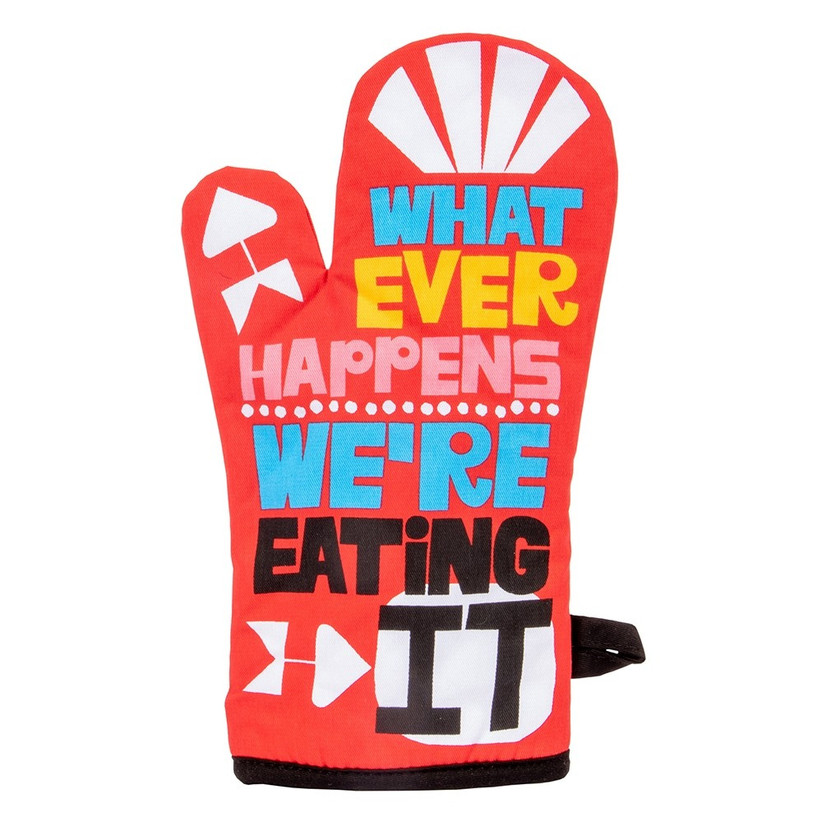 Ideal for a clumsy cook, this funny oven glove from Red Candy is a playful gift that we bet will make your son-in-law laugh.
30. Coffee Body Scrub - £37, Le Labo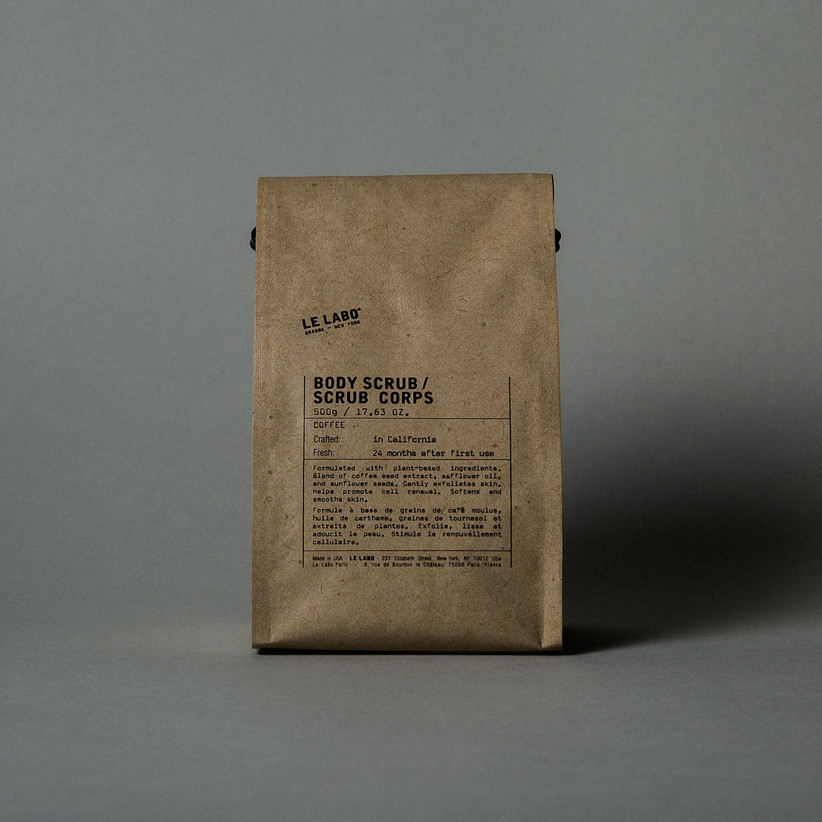 Le Labo is a luxury grooming company used by celebrities including Ryan Reynolds and Aaron Paul. We guarantee their coffee body scrub will be a hit thanks to its easy application and heady scent.
31. Preston Socks - £12, Burlington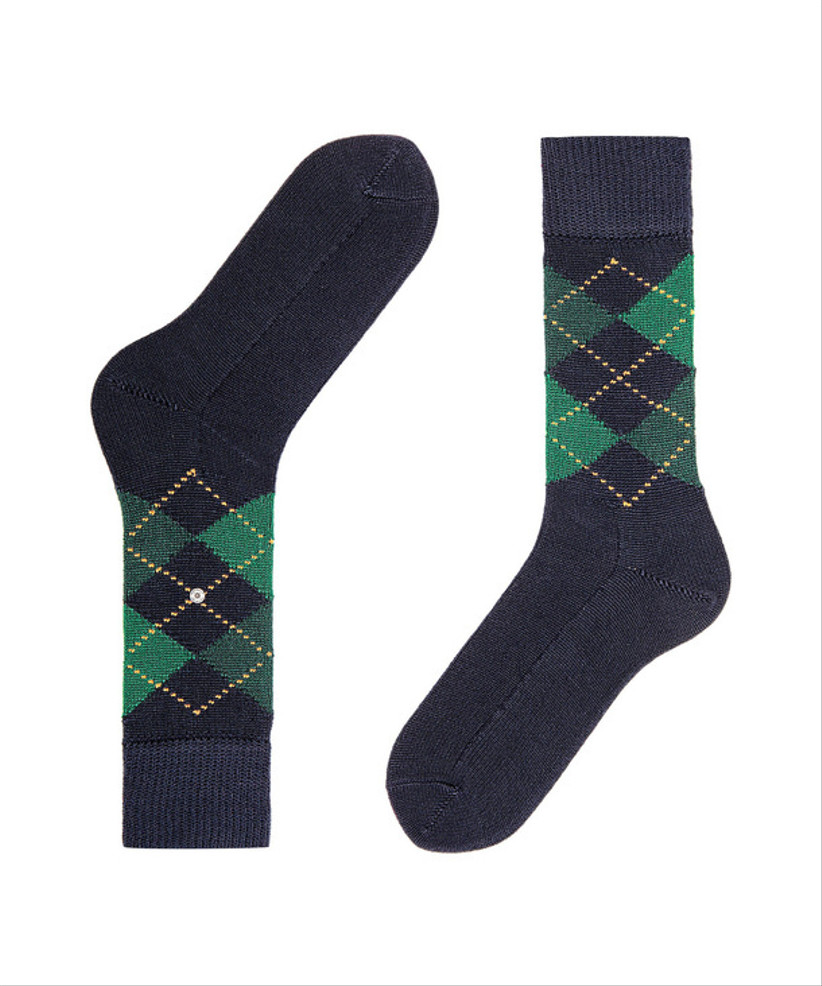 These argyle patterned socks from Burlington are soft, comfortable and come in a variety of different colour-ways. We love this navy and green pair but there's 14 others to choose from too.
32. Personalised Wallet - £9.47, Amy Lucy Designs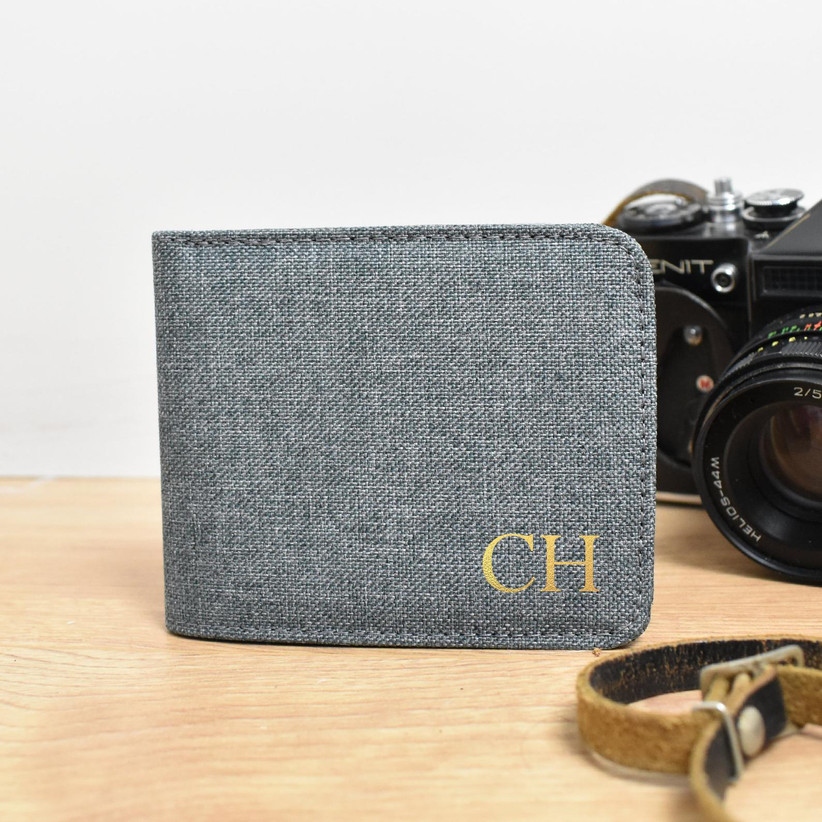 A stylish, personalised wallet could be just what your son-in-law is after. This one from Amy Lucy Designs is handmade and available in fashionable black or grey.
33. Craft Beer Subscription - from £24, Beers 52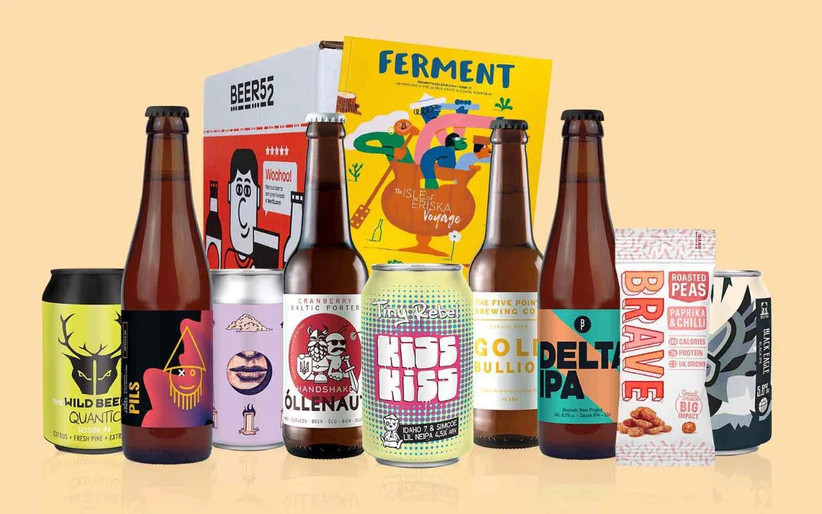 A subscription is brilliant gift idea if you're stuck on what to get your son-in-law. Beer 52 deliver craft beers straight to the gift receivers door and offer a one, three, six or yearly package so you can spend as little or as much as you want.
35. Personalised Book Subscription - £39.99, The Beautiful Book Company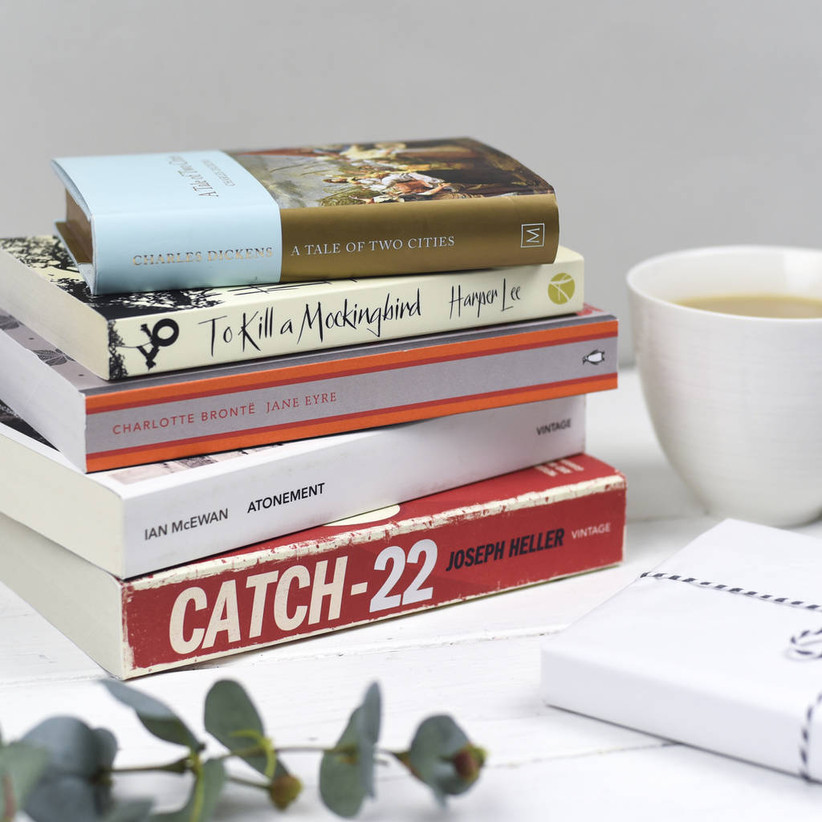 Getting lost in a good book more their thing? Your son-in-law will never be stuck for novels to read with this personalised book subscription from The Beautiful Book Company as they'll receive a new book every month.
36. LED Alarm Clock - £29.50, Red Candy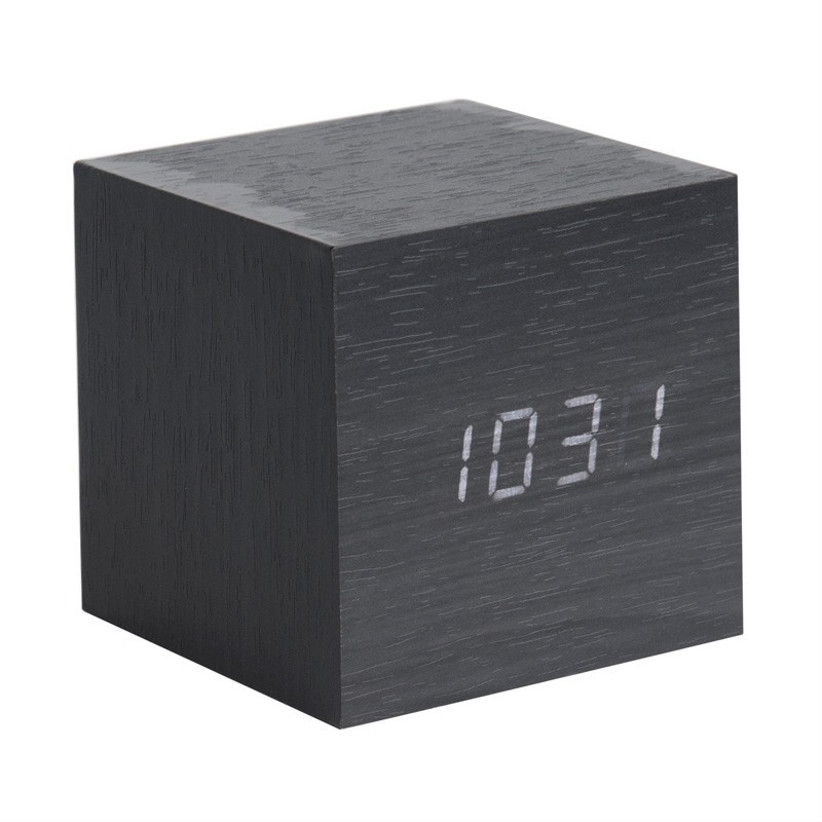 This LED alarm clock may just be a black cube by design but sometimes simple is best when it comes to gift giving. It's stylish, swish and seriously useful.
37. Personalised Insulated Mug - £25, Hitched Shop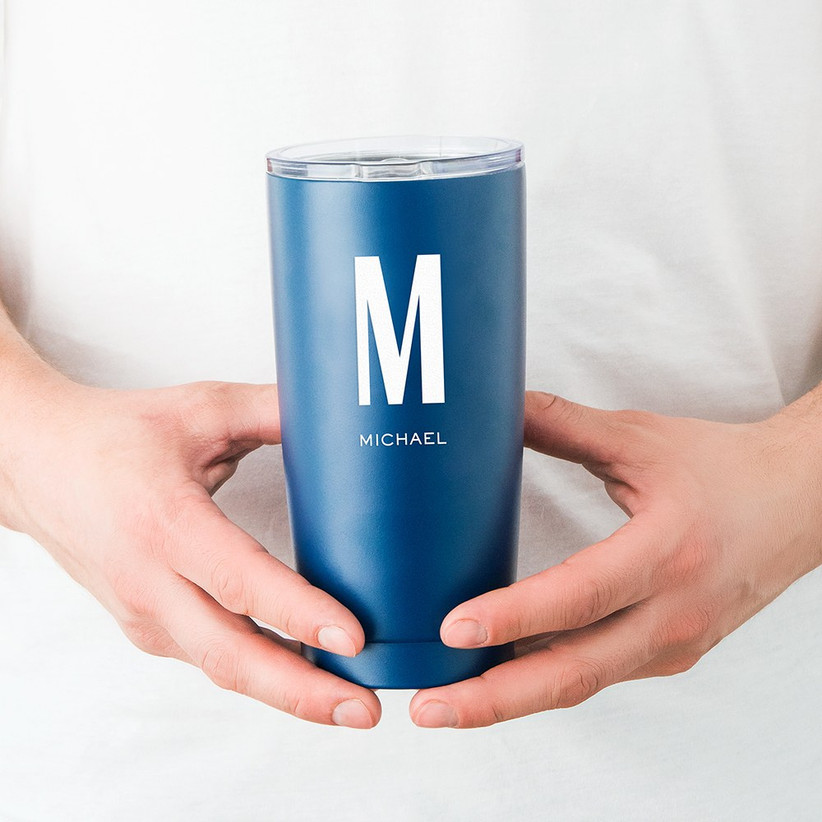 For the son-in-law who's always on the go, this eco-friendly insulated mug will be a lifesaver! He'll always know which one is his thanks to the fun personalised detail, plus it'll keep his drink hot or cold for hours.
38. Large Personalised Pork Pie - £39.95, Bray's Cottage Pork Pies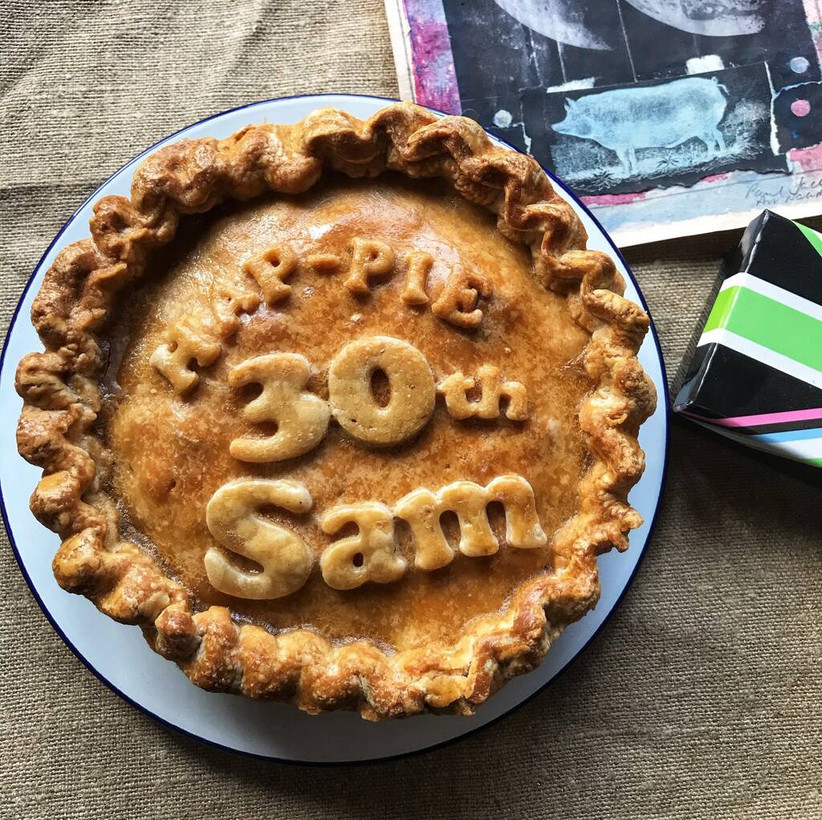 If your son-in-law is more of a savoury lover than sweet, gift this giant personalised pork pie from Bray's Cottage Pork Pies ! Available in plain or onion marmalade this delicious dish will get a huge thumbs up.
39. Reusable Lunch Bag - £20, Wearth London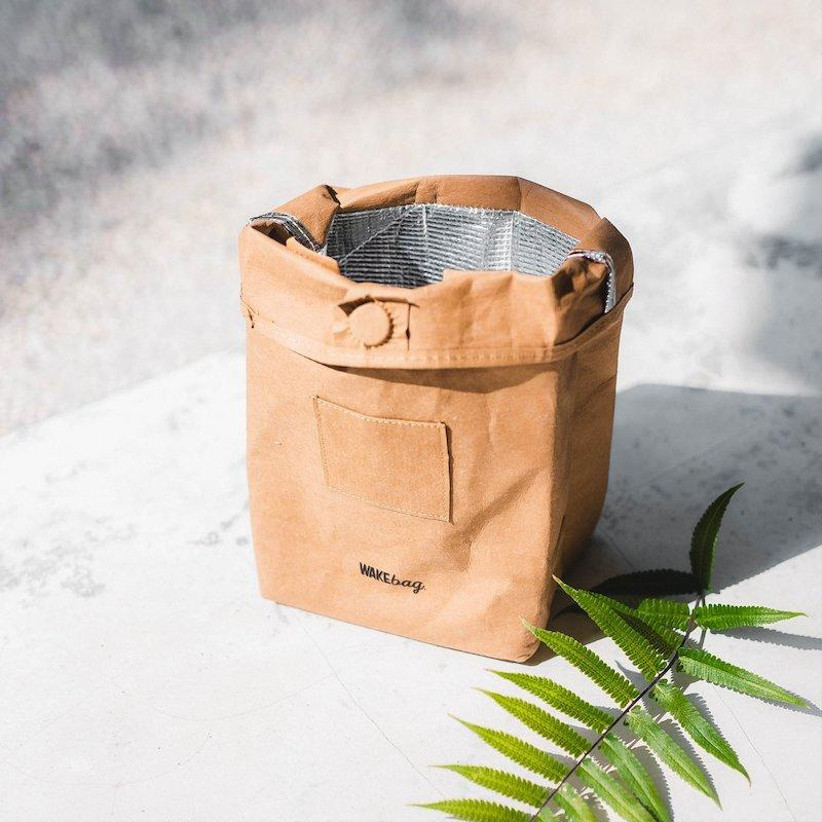 An old fashioned roll up lunch bag is a cool (and eco-friendly) take on Tupperware. This one from Wearth is easy to clean, insulated and 10% of all sales go towards the Marine Conservation Society and Plastic Oceans.
40. BBQ Tools Grill Set - £40, Hitched Shop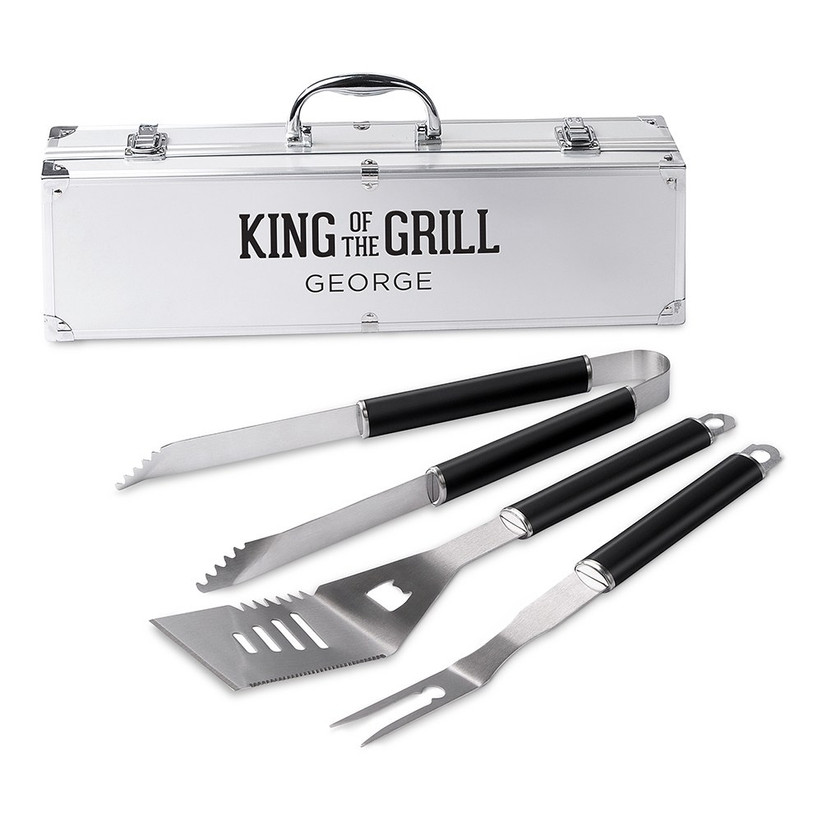 Your son-in-law really will be the king of the grill if you gift this BBQ tool set from the Hitched Shop. Perfect for garden cook outs or camping trips, snap this up quick!
Now you've got your son in law's gift nailed, don't forget about your brother in law! Check out our brilliant brother in law gift guide for even more inspiration.