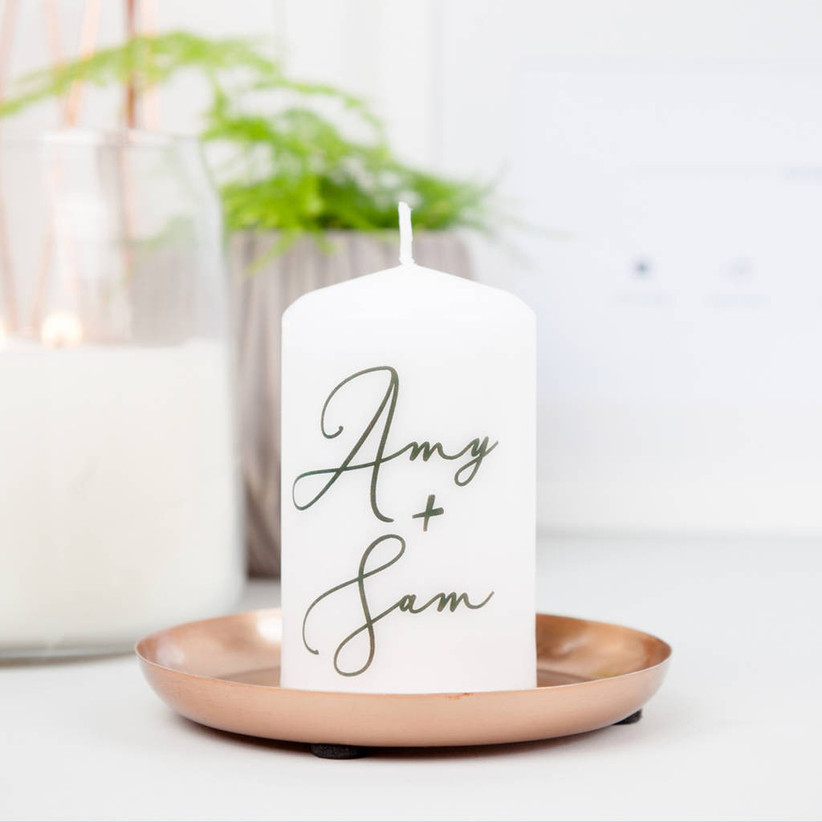 If you're fast approaching your 16th wedding anniversary then congratulations! After 16 years of marriage you must know every single thing there is to know about each other, but that still doesn't mean buying a wedding anniversary gift for your other half is easy and straightforward.
Whether you need a bit of help when it comes to choosing your next anniversary gift or you're shopping for a 16th wedding anniversary gift for a couple you know, we have a few ideas to choose from.
Take inspiration from the traditional gift for a 16th wedding anniversary – wax – or go for the modern alternative which is silver holloware. Happy shopping!
NB: We have included third party products to help you navigate and enjoy life's biggest moments. Purchases made through links on this page may earn us a commission.
Wax Wedding Anniversary Gifts
Looking to keep your 16th wedding anniversary gift traditional? Then take a look at some of our favourite wax wedding anniversary gift ideas.
1. Personalised Anniversary Mini Celebration Box – £18, The Little Picture Company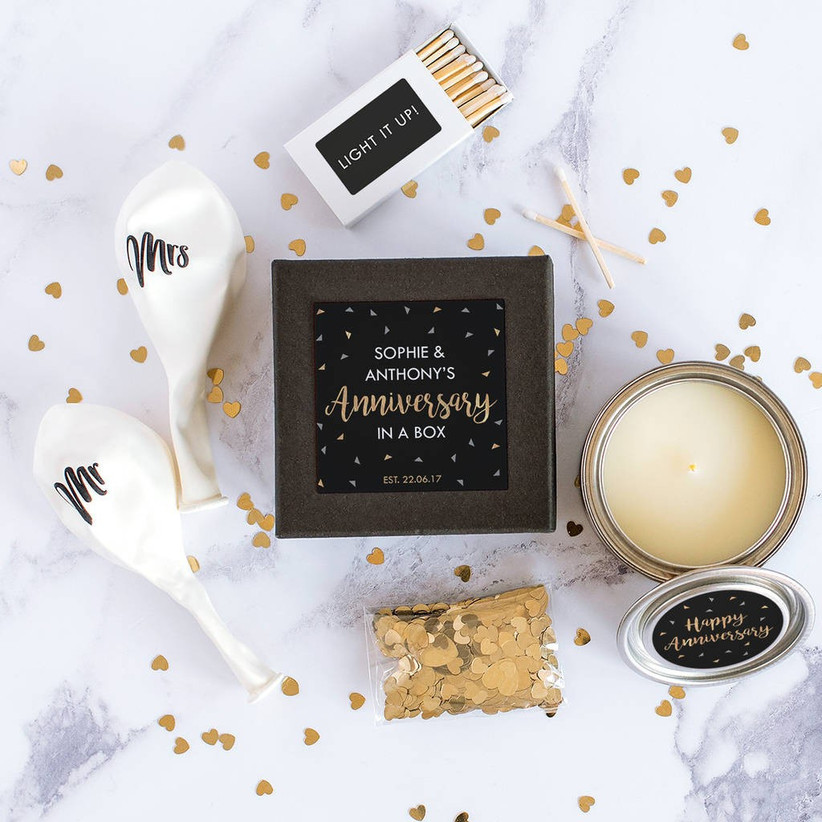 How adorable is this 16th wedding anniversary celebration in a box? If you're planning a low-key celebration with an evening in for just the two of you, this little box will help make your night extra special. Personalised with your names, inside the box you will find balloons, table confetti, matches and a lovely (wax!) candle that you can light to create a cosy atmosphere.
2. Jo Malone Peony, Blush and Suede Candle – £320, John Lewis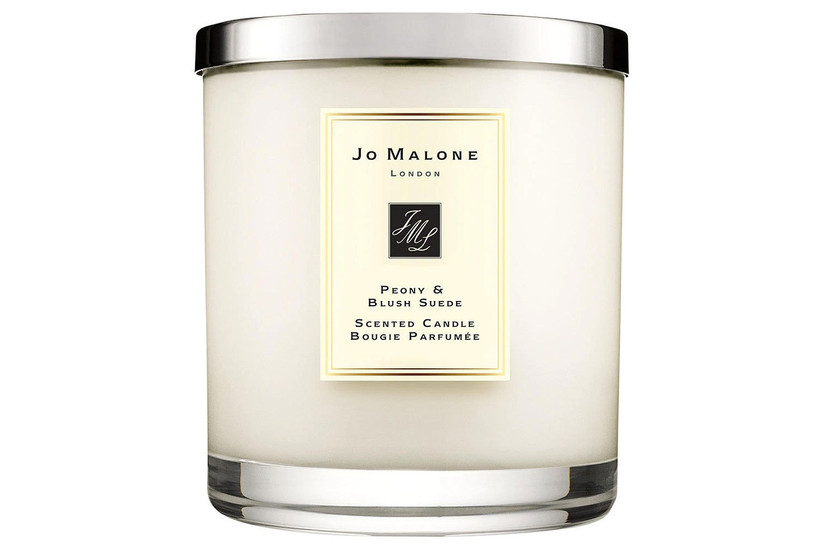 If you're looking to splash out on your wax anniversary present then this gorgeous candle from Jo Malone will add a touch of sophistication to any room. Bonus points if you choose this peony scent and had peonies in your wedding bouquet.
READ MORE: Peony Bouquets – Everything You Need to Know
3. Personalised Candle – £12, Jodie Gaul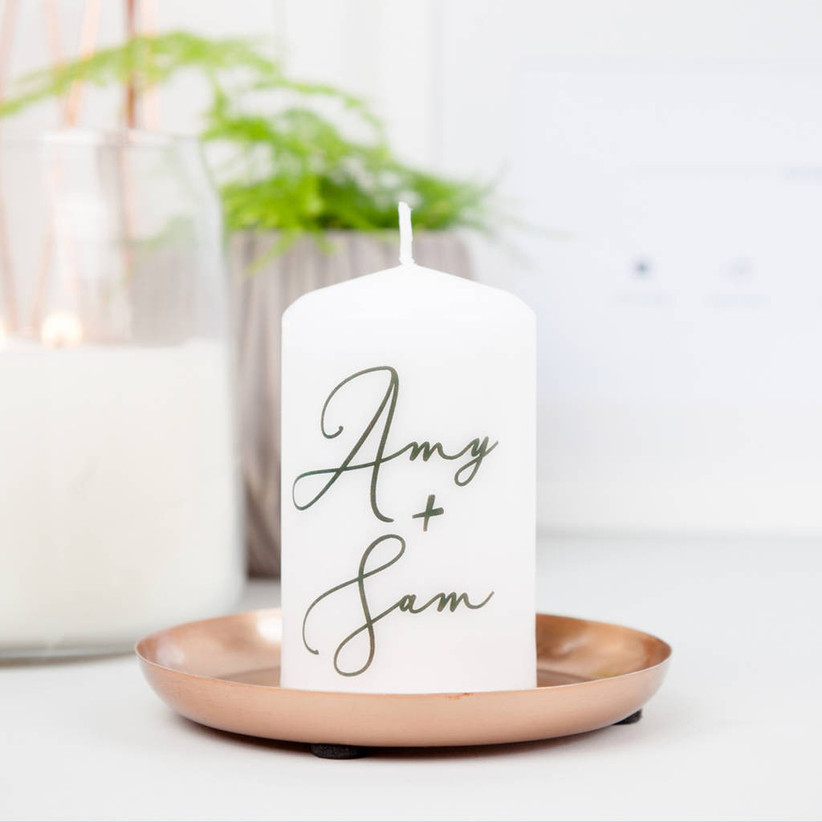 Whether it's a 16th wedding anniversary gift for a couple you know or a personalised anniversary gift for your other half, this gorgeous candle from Jodie Gaul comes with the couple's names written in script font and would be a pretty addition to any home.
READ MORE: The Most Thoughtful Anniversary Gifts For Couples
4. Deep Sleep Heavenly Candle – £26, Marks & Spencer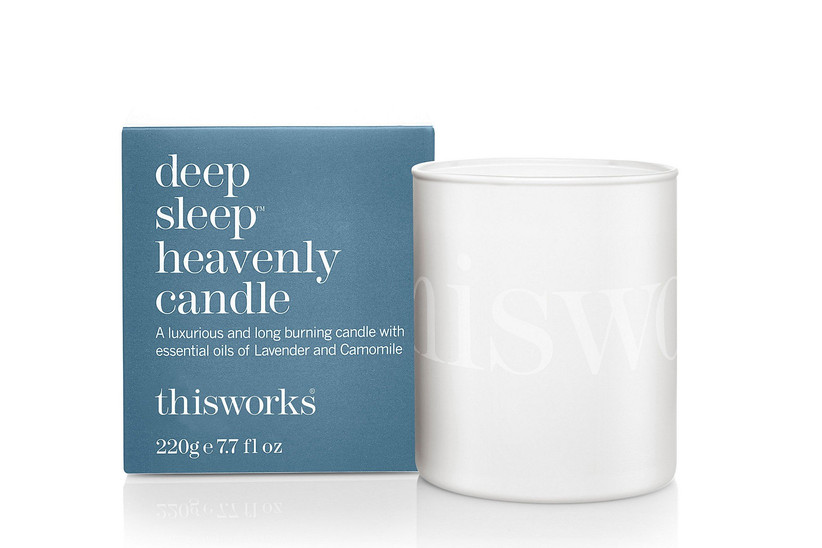 Give your other half the gift of quality sleep with this lavender and chamomile blend candle from This Works. Sleep forms the foundation for looking after your body and wellbeing, so what gift could be better?
5. John Galliano Scented Candle – £49, Liberty London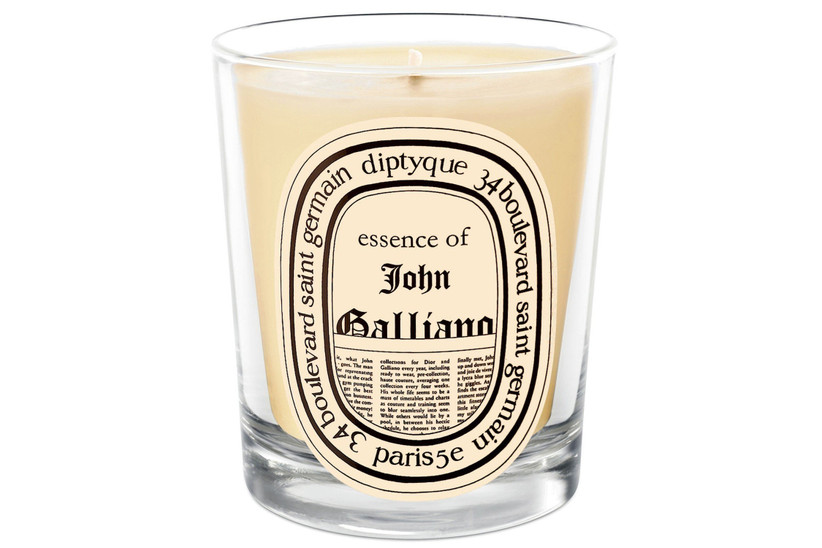 Candle makers Diptyque worked directly with John Galliano to embrace his signature scent. Russian leather, dark bark, mellow musks and mixed herbs blend together to create this earthy and wild scent.
6. Scented Large Venus Bust Candle White — £30, Interlude Candles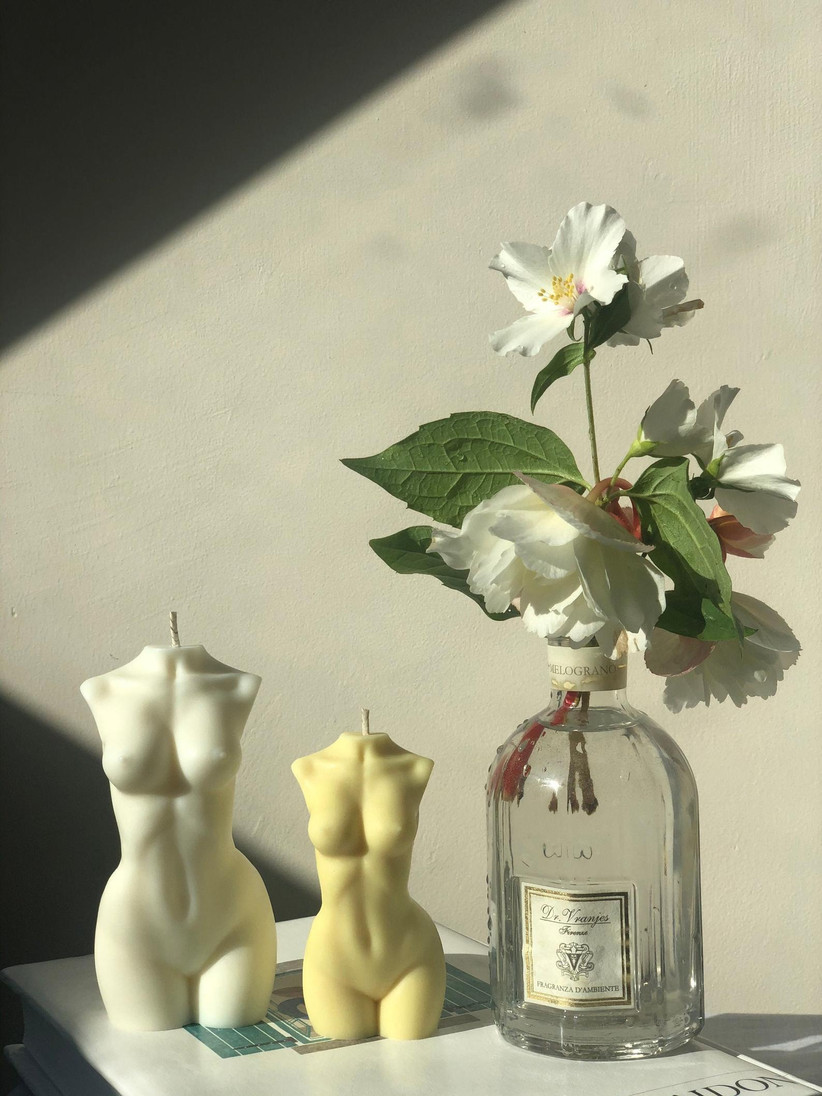 Candles certainly don't have to be boring. Interlude Candles is a beautiful independent brand that offers these stunning Venus bust candles, which the founder is happy to pour in your chosen scent and colour. They also come in a smaller size for a thrifty £15.
7. Orange Blossom Tapered Candle — £12, Bable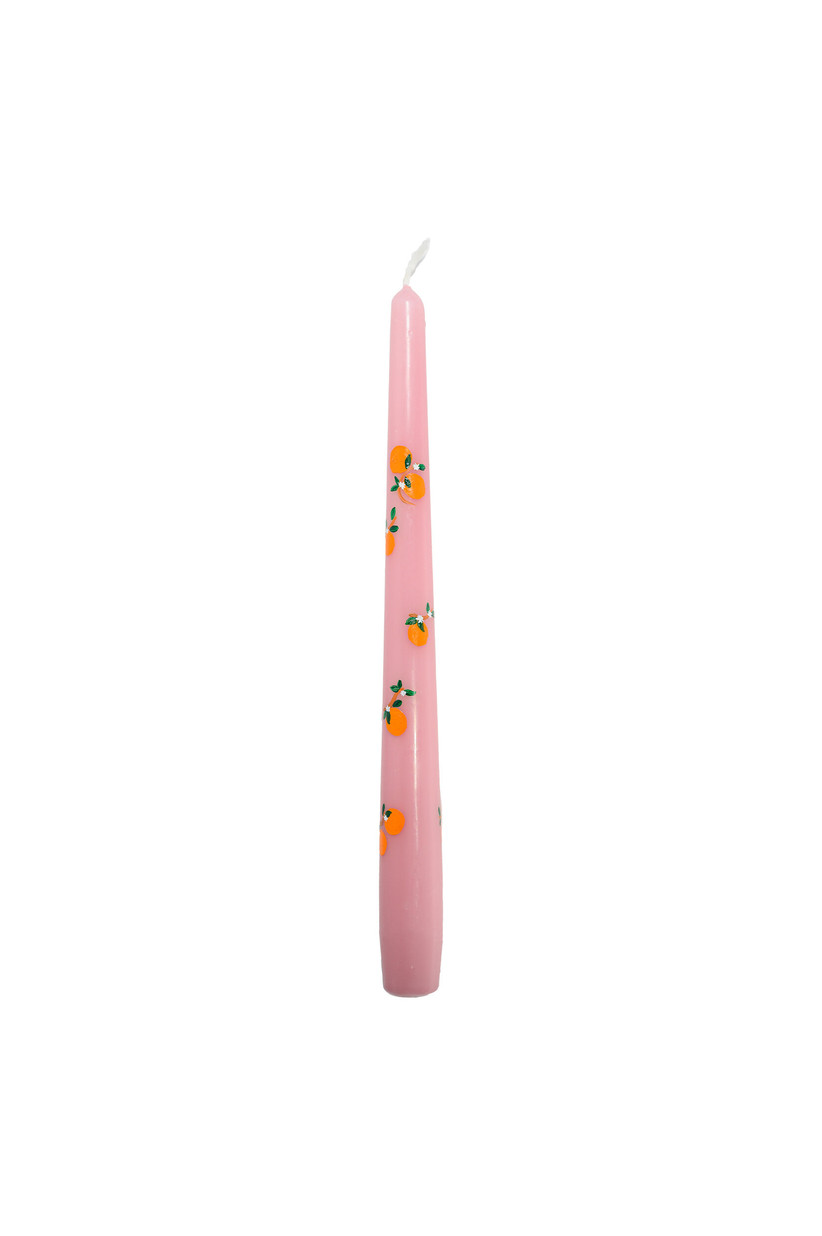 Tapered candles are very much 'in' right now, and make a nice change from expensive scented candles. Perfect for dinner parties or just for dotting around your space, these patterned candles from Bable are already reaching sell-out status. They come in a bunch of lovely, fun designs to choose from.
8. Soul – The Joyful One — £55, Eym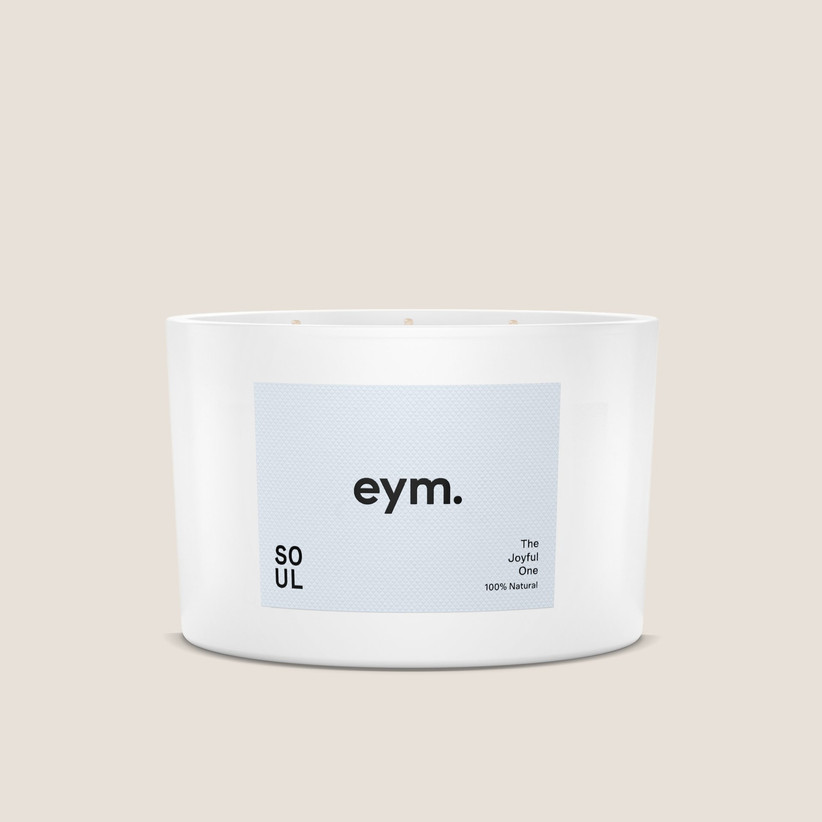 Eym candles are totally natural and therefore a great eco-choice. Their candles come in a range of scents and sizes, but this three wick design is the ultimate buy for a special gift, and we love the joyful scent.
9. Burning Rose Candle — £57, Byredo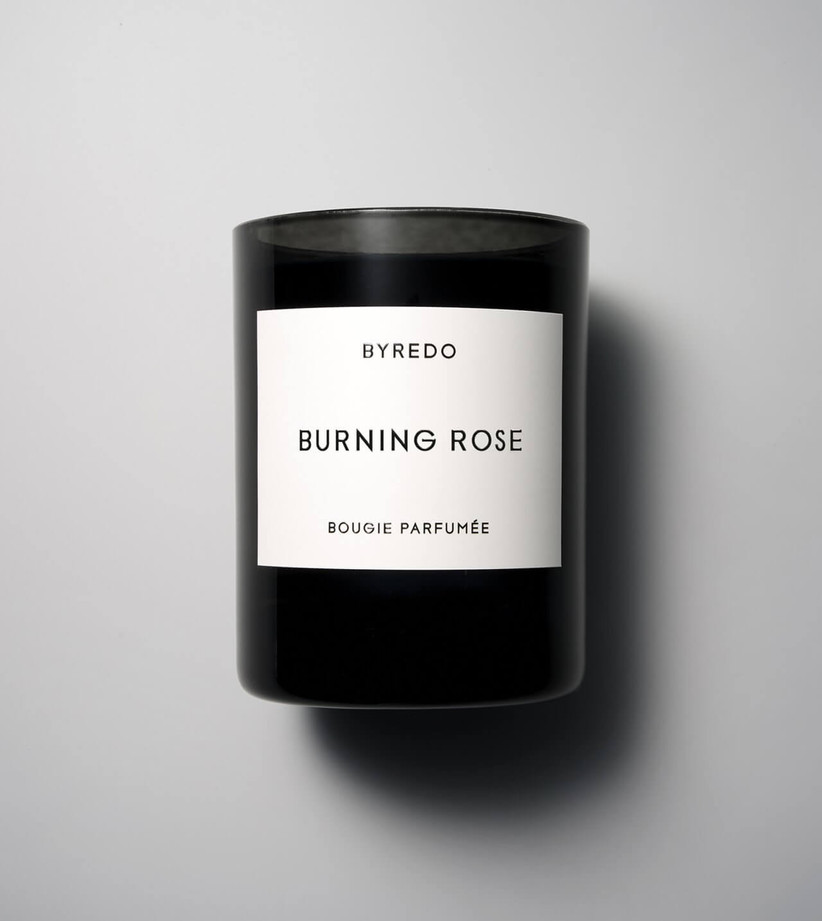 There's nothing quite like a Byredo candle, and due to the price tag, these are usually reserved for extra special gifts such as anniversaries. The Burning Rose scent will delight any fragrance fan, and will look completely at home on your Instagram grid.
10. 1970 Candle — £50, Bella Freud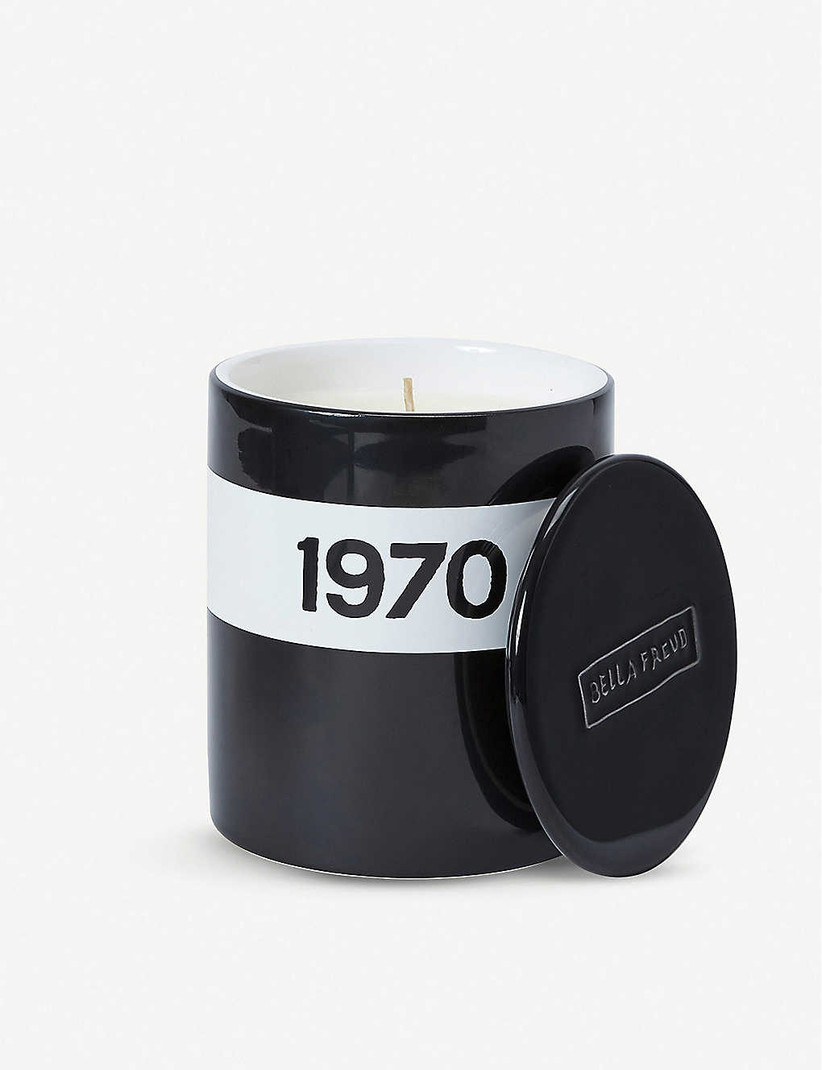 A Bella Freud jumper or cushion is on the wish list of every modern fashion fan, but they're not cheap. A candle by the chic brand is the perfect compromise, and will brighten up any home.
11. Unicorn Candle — £38, Anthropologie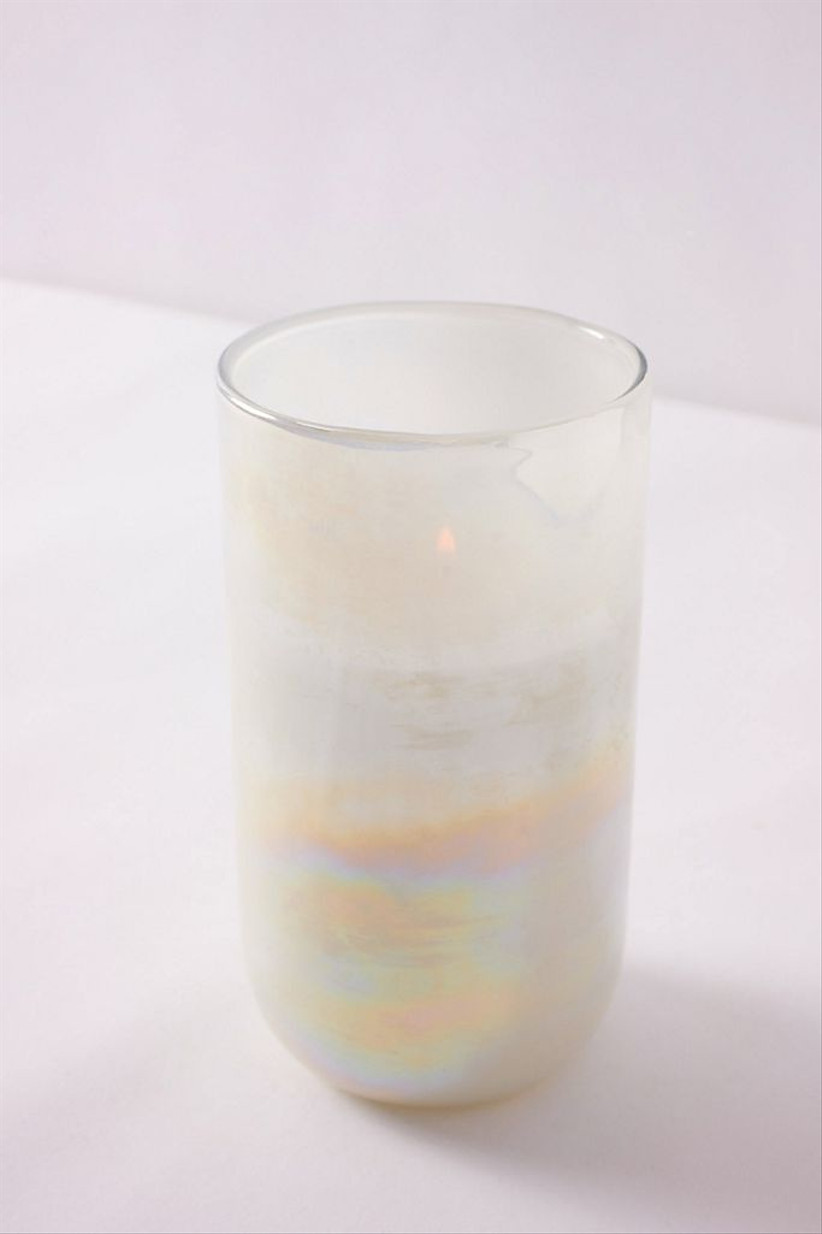 How stunning is this Unicorn candle by Anthropologie, which features a colourful glass jar and a high quality, hand-poured wax and fragrance oil?! We advise snapping it up, ASAP.
12. Replica Whispers in the Library Candle — £45, Maison Margiela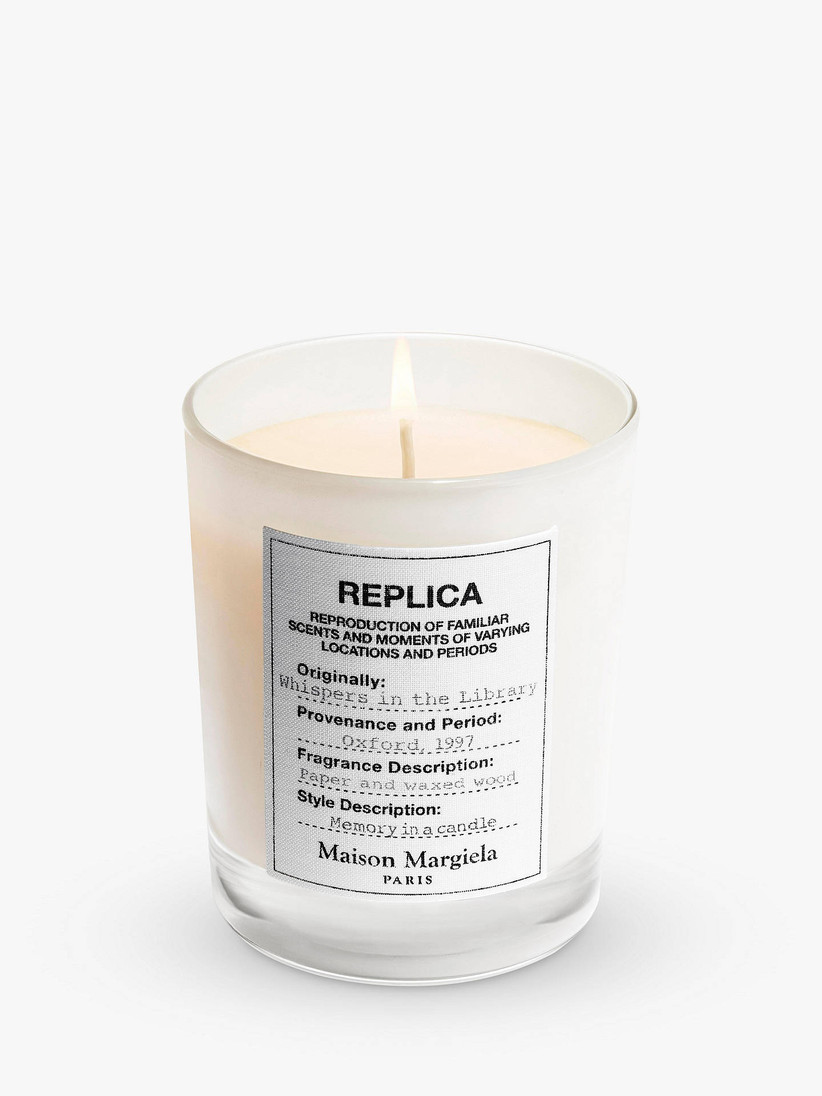 Maison Margiela has one of the most chic reputations that even extends to their lovely candle line. There are plenty of scents to choose from, each of which 'replicate' a common occasion, setting, or feeling. The 'Whispers In The Library' one is a favourite.
13. Aganice Aromatique Candle — £80, Aesop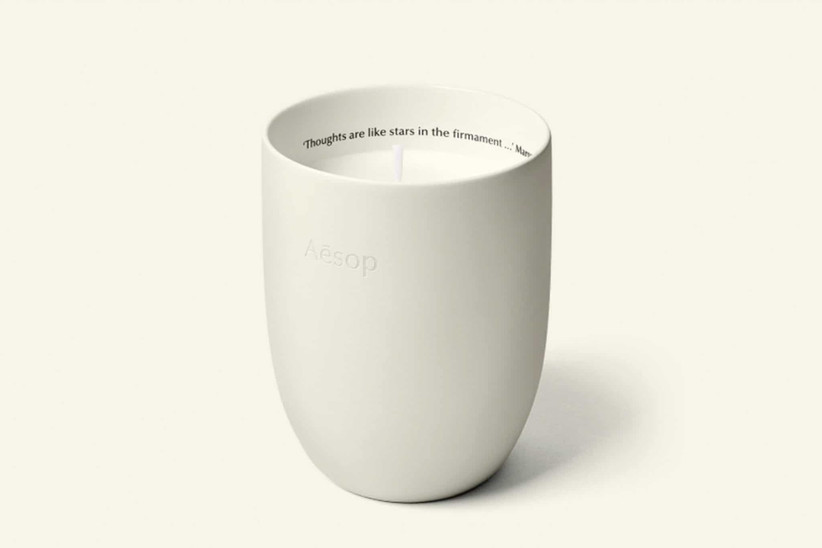 Aesop's new trio of candles are perfect for anniversary gifts. They're indulgent, decadent, and the ultimate buy for beauty and interiors fans. This one smells like Cardamom, Mimosa, and Tobacco.
14. Moss Candle — £38, Still London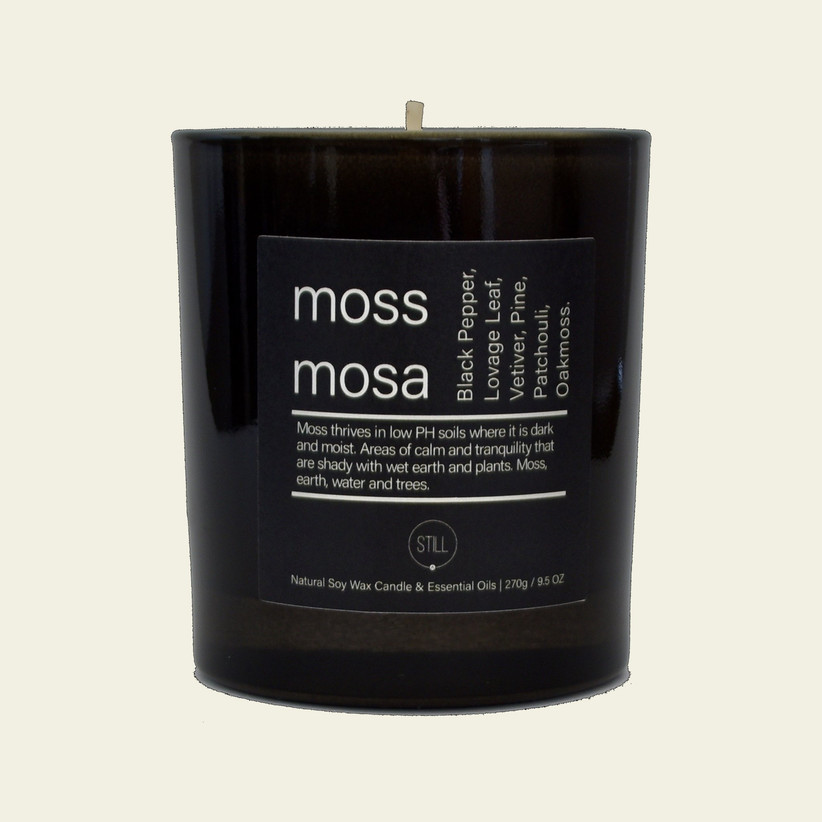 If you want to buy a brilliant anniversary gift while also supporting a small business, this is the candle for you. Designed by small East London nail salon and wellness destination Still London, the brand has three candle scents, of which Moss is the favourite.
15. Hypernature Scented Candle Gift Set — £67, Boy Smells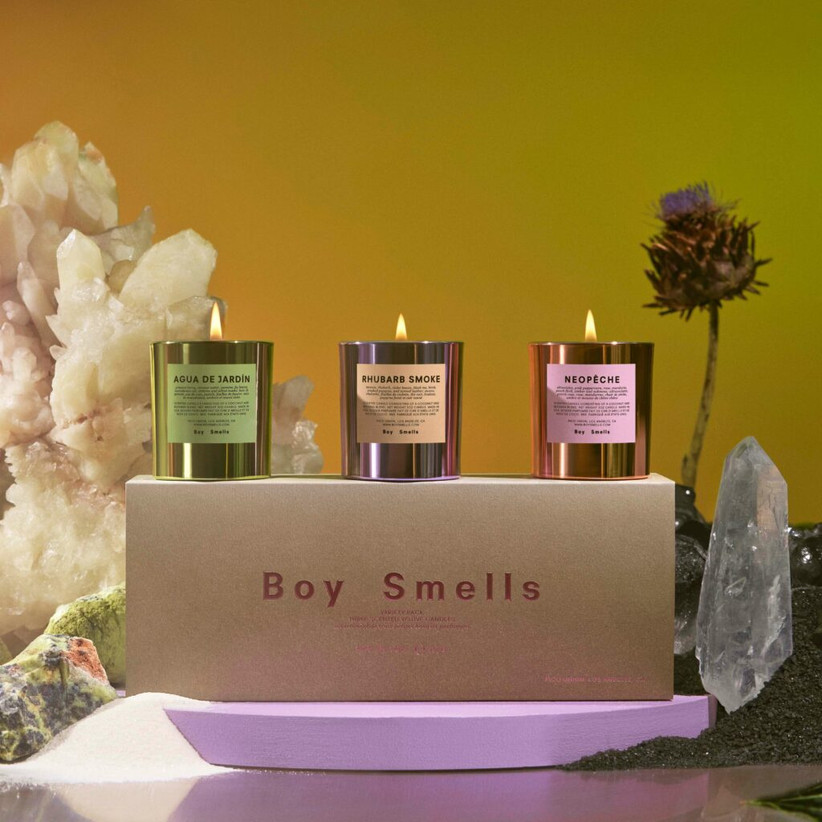 A candle by Boy Smells is sure to amaze and delight, and as it's a special anniversary gift, why not make it a trio this time around?! As well as the delightful scents these boast, you could easily buy them for their incredible packaging alone!
Silverware Holloware Wedding Anniversary Gifts
The modern anniversary gift for 16 years of marriage is silver holloware. Think vases, bowls, glasses and any other hollow container that has a silver finish.
16. Vera Wang from Wedgwood Love Knots Candle – £60, John Lewis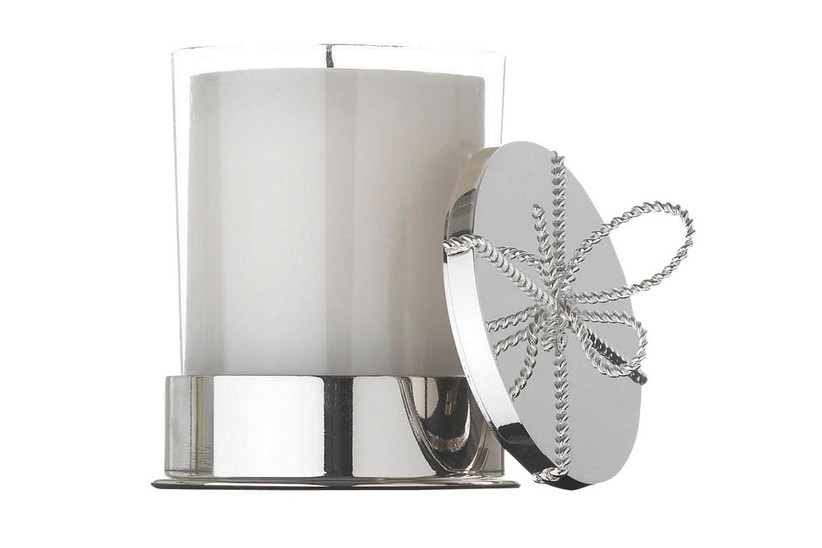 Blend traditional and contemporary with this anniversary gift that mixes both wax and silver holloware. Vera Wang's love knot candle is lightly scented and plated in sleek silver, for an elegant and sophisticated finish.
17. Polished Mirror Finish Steamer Set – £70.37, Amazon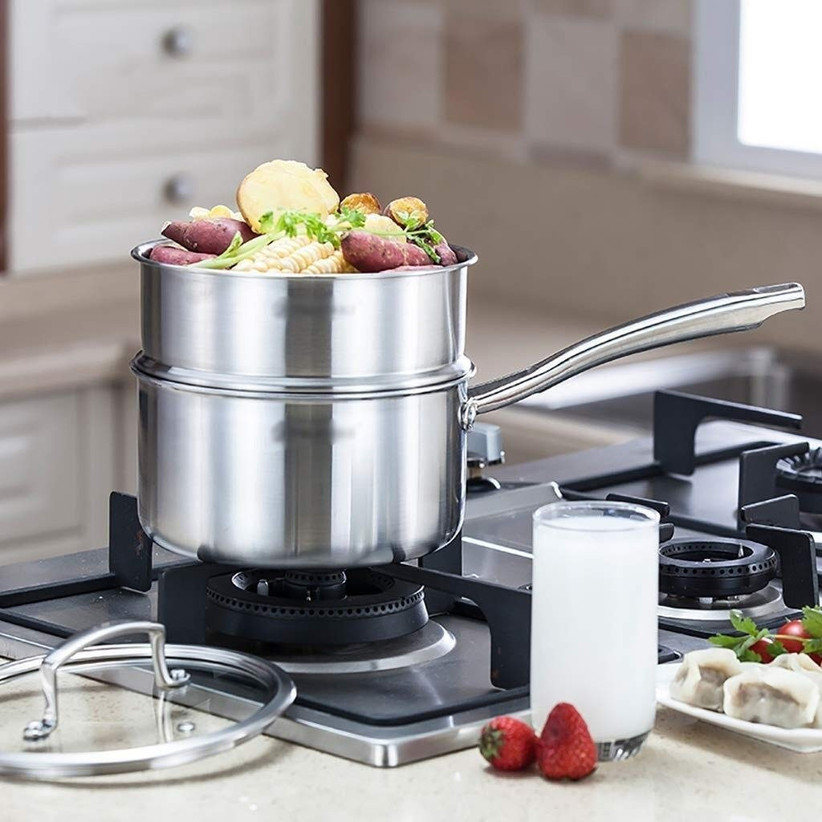 If your other half loves cooking then forgo traditional silver gifts and go for something silver in colour. This mirror shine steamer set is made from heavy duty stainless steel and allows you to cook in an efficient and healthy way.
18. Georg Jensen Bloom Bowl – £145, John Lewis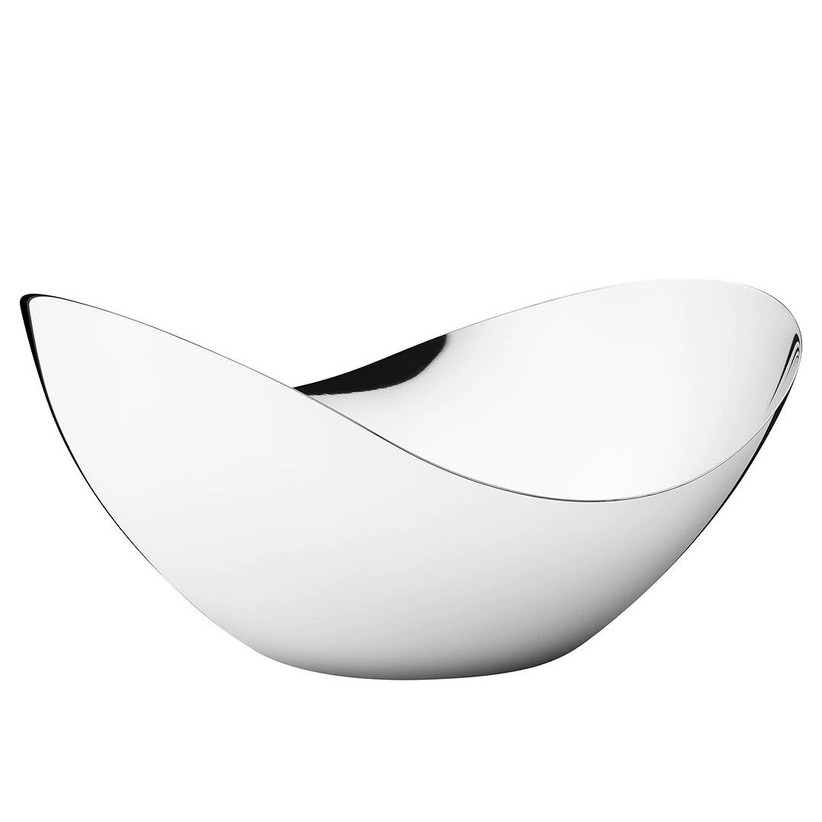 For a stylish and modern anniversary gift, this mirror-finish stainless steel bowl from Georg Jensen Bloom is beautiful and comes in three different sizes. We love the wavy lines and silver tones of this bowl, depending on the size you choose it would be ideal for dips and nibbles, as a fruit bowl or simply as a decorative item to sit in your home.
19. Vera Wang Toasting Glasses – £60, Amazon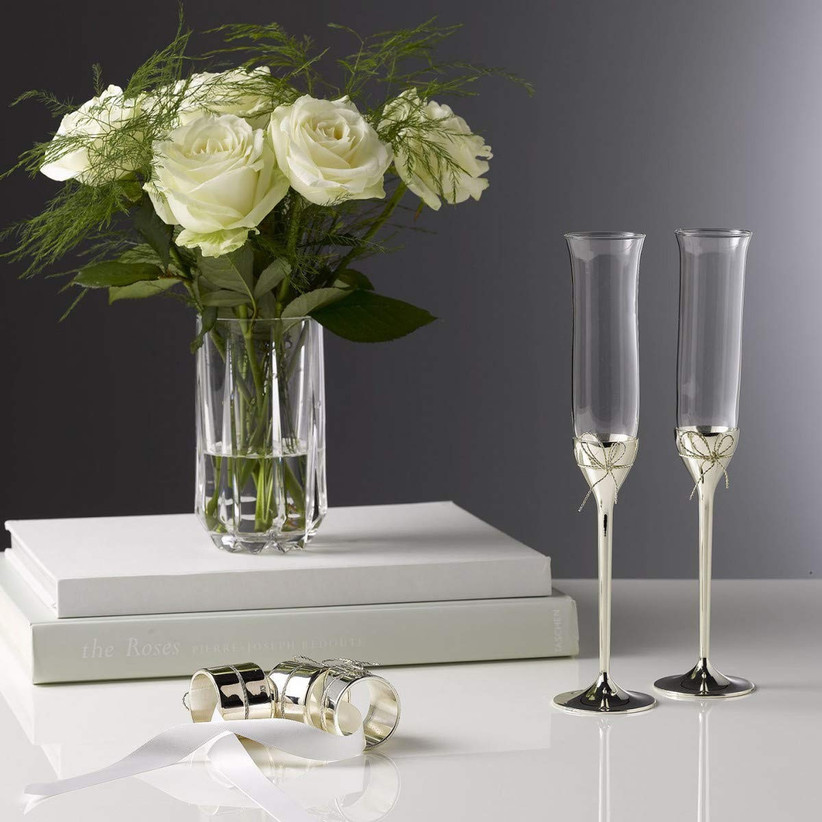 Another gorgeous piece from the Vera Wang Love Knots collection, this pretty pair of glasses would be a perfect gift for a couple who want to toast 16 happy years together.
20. Antique Silver Champagne Cooler – £96, Dibor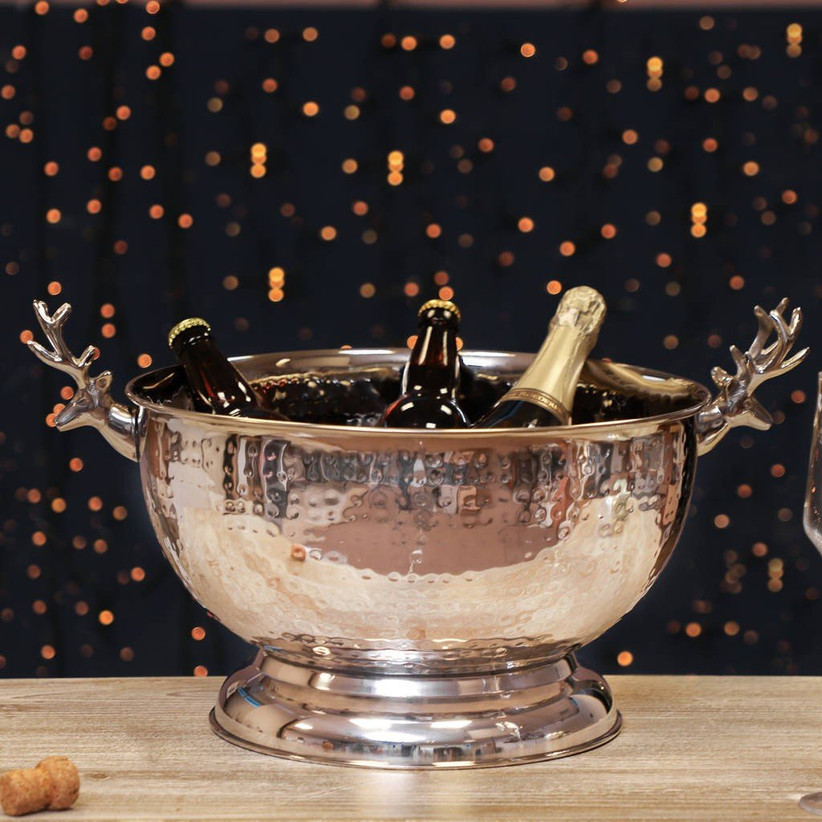 For a grand anniversary gift this hollow silver Champagne cooler would be a stunning addition to any home. If you're a couple who love entertaining then this Champagne cooler is perfect for you.
21. Vera Wang Wedgewood Nouveau Treasure Box – £49.95, Amazon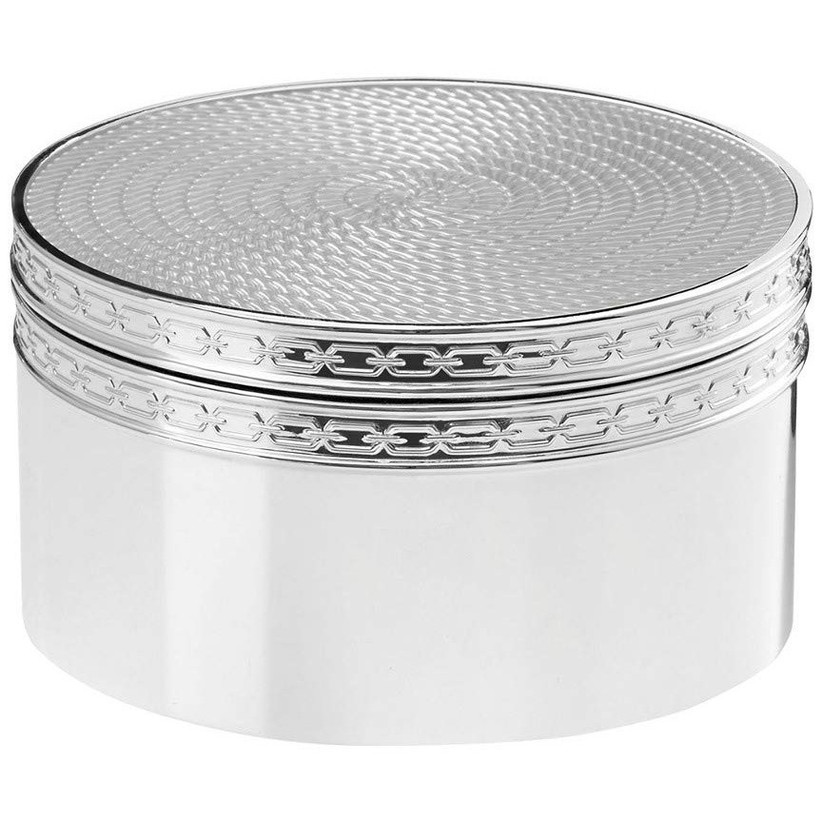 This pretty trinket box is silver plated, making it a perfect fit for a modern 16th wedding anniversary gift. If you want to earn some extra brownie points then fill this little box with a trinket or two.
22. Georg Jensen Cobra Pitcher – £130, John Lewis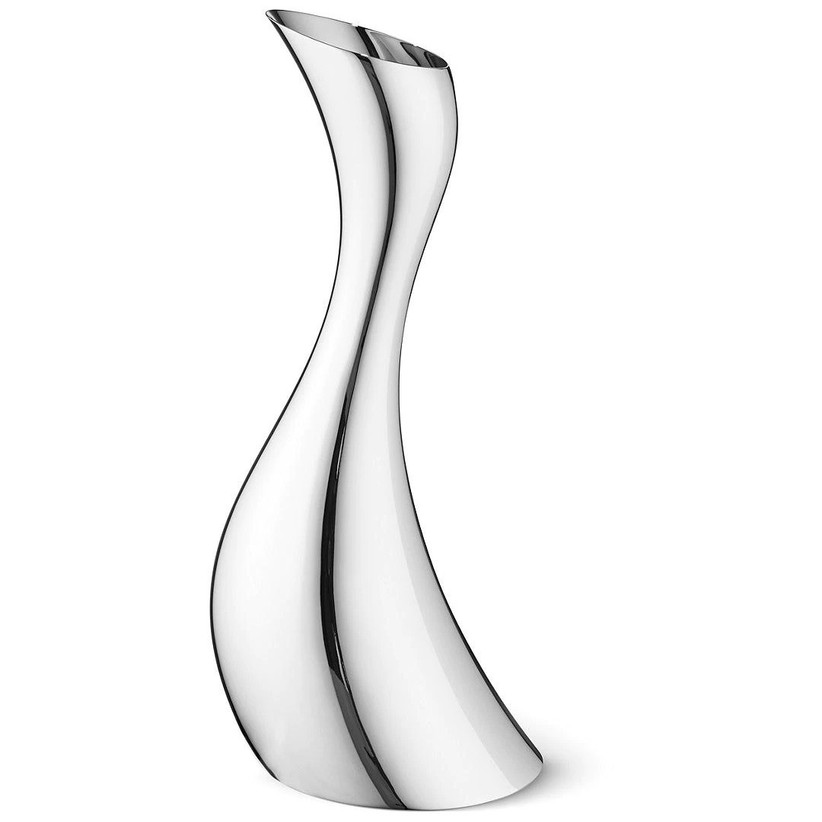 This stainless steel pitcher is a sleek and chic wedding anniversary gift. We adore the Nordic style of this pitcher that can be used as a carafe. Make this gift extra special by teaming it with a bottle of your wedding wine.
23. Antique Three Piece Tea Set — £59.99, Etsy
This gorgeous tea set is Vintage from the 19th century, and makes for a stunning present for tea and antique fans alike. There are plenty of similar buys on sites such as Etsy, Not On The High Street, and Trouva should this one go.
24. British Silver Plate Muffin Dish — £18, Etsy
Made in art deco style, this dish hails from the 1930s and can act as a butter dish or simply an impressive ornament. It will add a touch of glamour to any dinner table or room in your house.
25. Vintage Sugar Bowl — £16.99, Etsy
Hailing from the 1960s in the Netherlands, this heavy-set bowl and lid are an impressive buy for under £20 and make for a lovely present.
26. Silver-Plated Personalised Wine Coaster — £49, Not On The High Street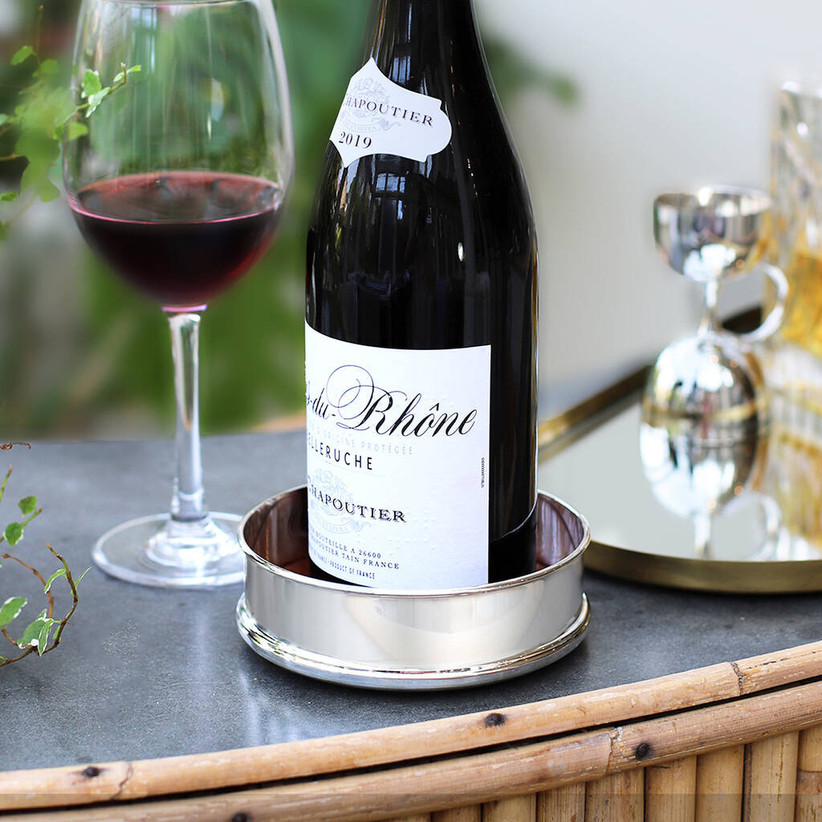 For the partner who is always popping open a bottle of wine, this silver-plated wine coaster can be personalised with a special message. It will make any wine and cheese night that extra bit more special!
27. Personalised Silver Armada Dish — £130, Not On The High Street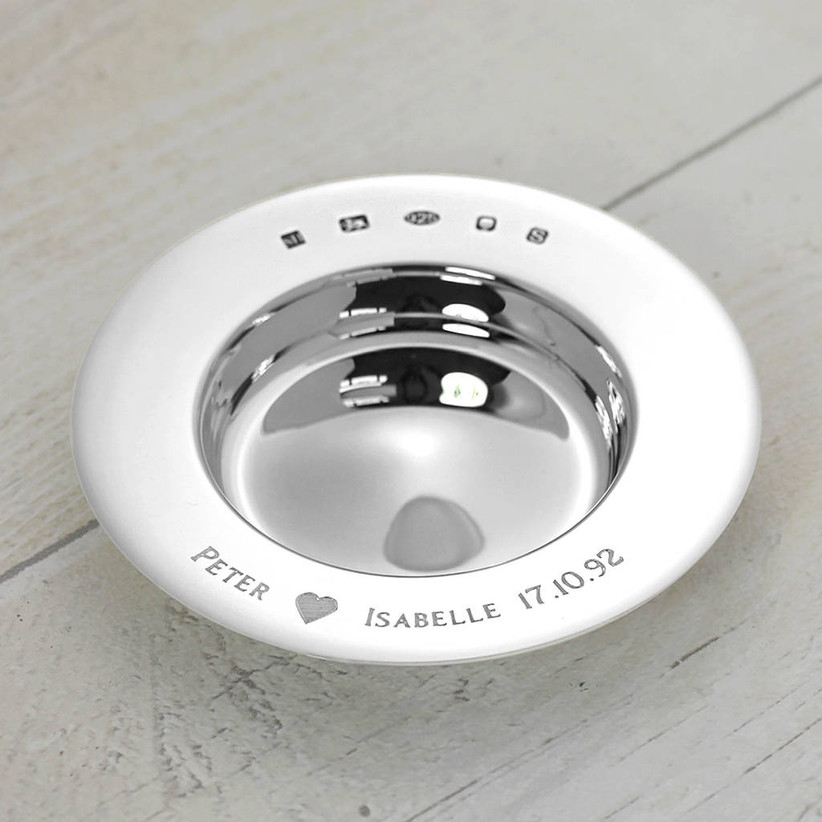 A gorgeous dish made in 925 solid silver, this works just as wonderfully sitting on a counter as an ornament as it does being used as an actual dish. Personalise it with a special message for your partner.
28. Personalised Silver Napkin Ring — £69, Not On The High Street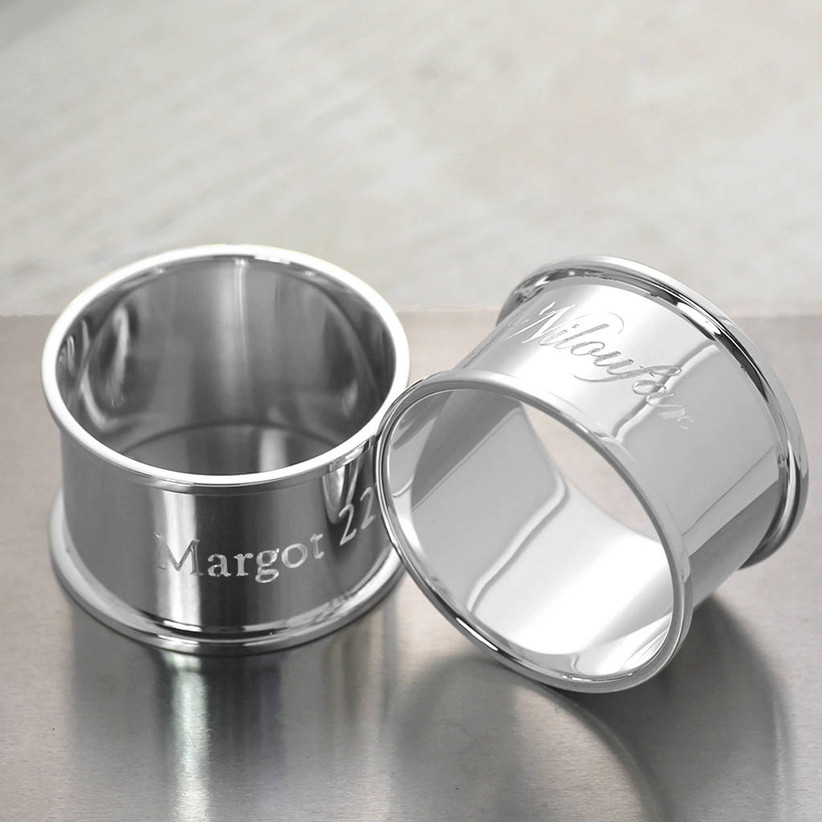 Personalise this sophisticated silver napkin ring with names, dates, or whatever message you wish. It comes with a London Assay Office hallmark so you know it's of premium quality.
29. Silver Ripple Vase — £34.49, &klevering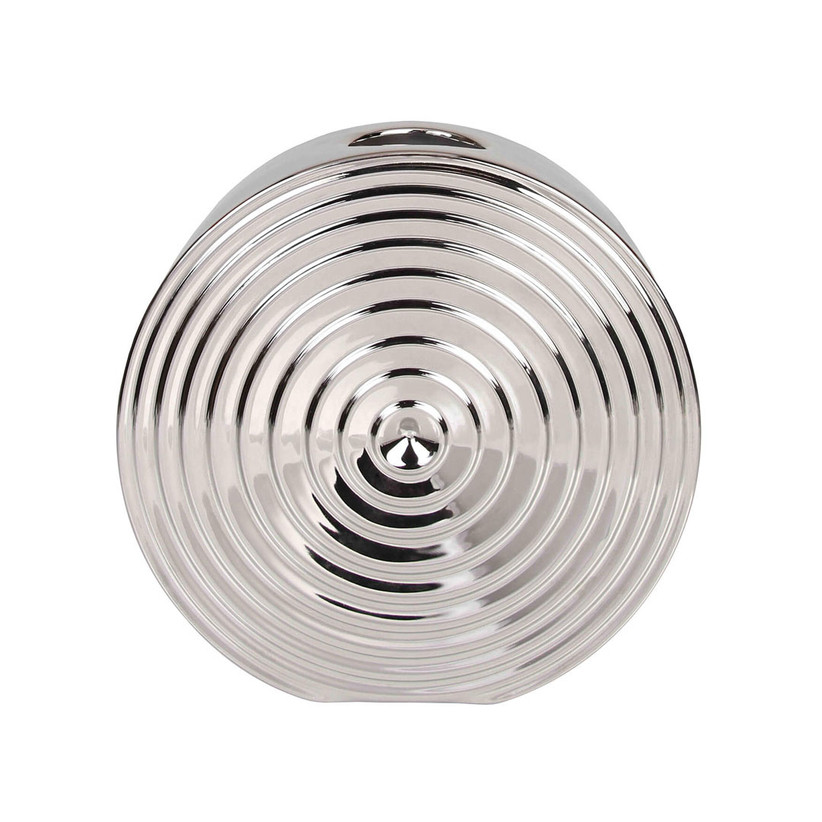 A super unique vase, the shape and design of this makes it perfect for a special occasion such as an anniversary. Pop in a small bunch of flowers or let it stand alone; either way, it makes a statement.
30. Duchess Vase Large — £79, Culinary Concepts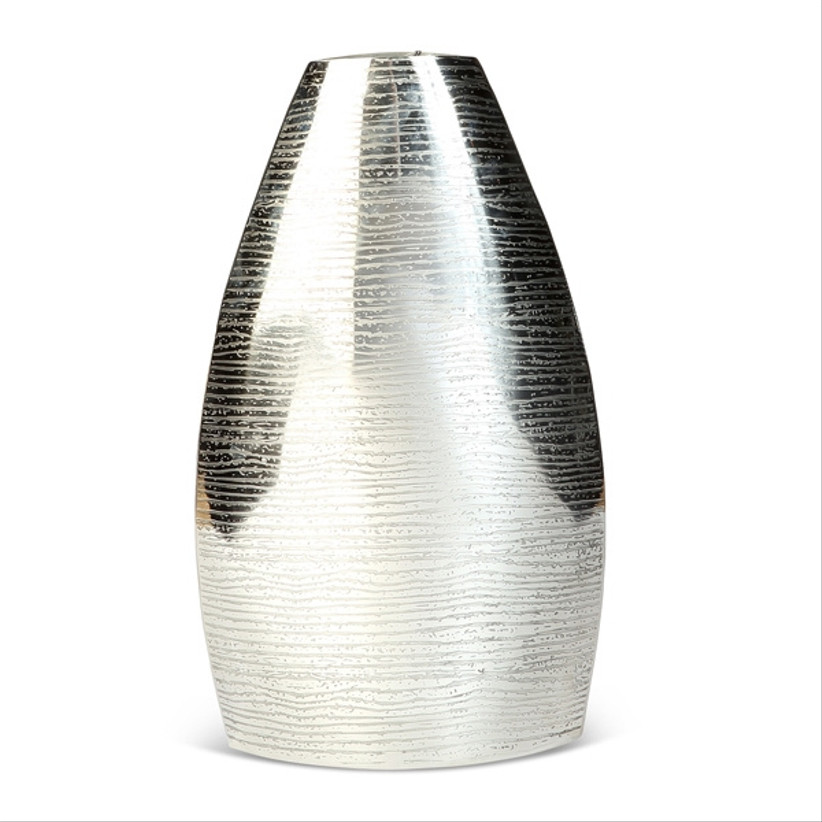 This large vase is a must for those who often buy fresh or dried flowers for the home. If you want added points, you could always pop some in as an additional wedding anniversary gift this year!
31. Matt Brushed Silver Candle Holder — £14.95, Ester & Erik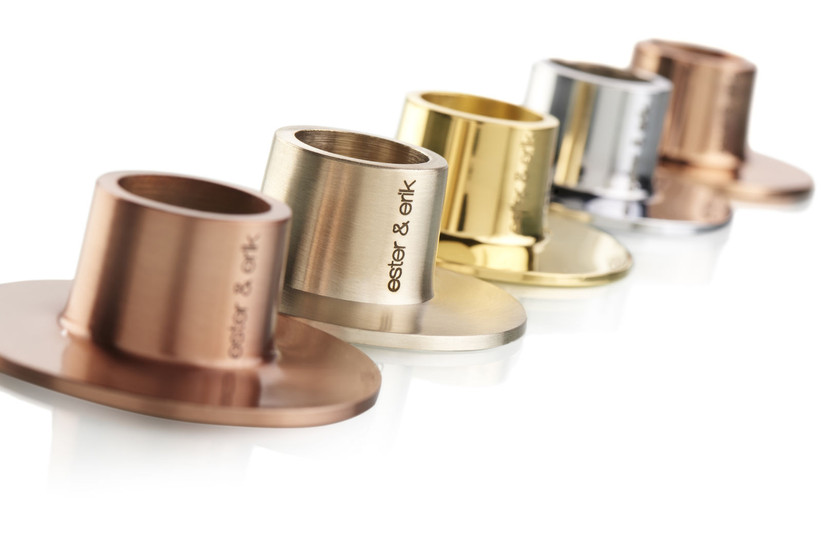 Tapered candles are all the rage these days, and the more you get, the more chic candle holders you need in your collection! Pair this Ester & Erik design with a Bable tapered candle (mentioned above) for double the points.
32. Personalised Wedding Bowl
— £26.50, Not On The High Street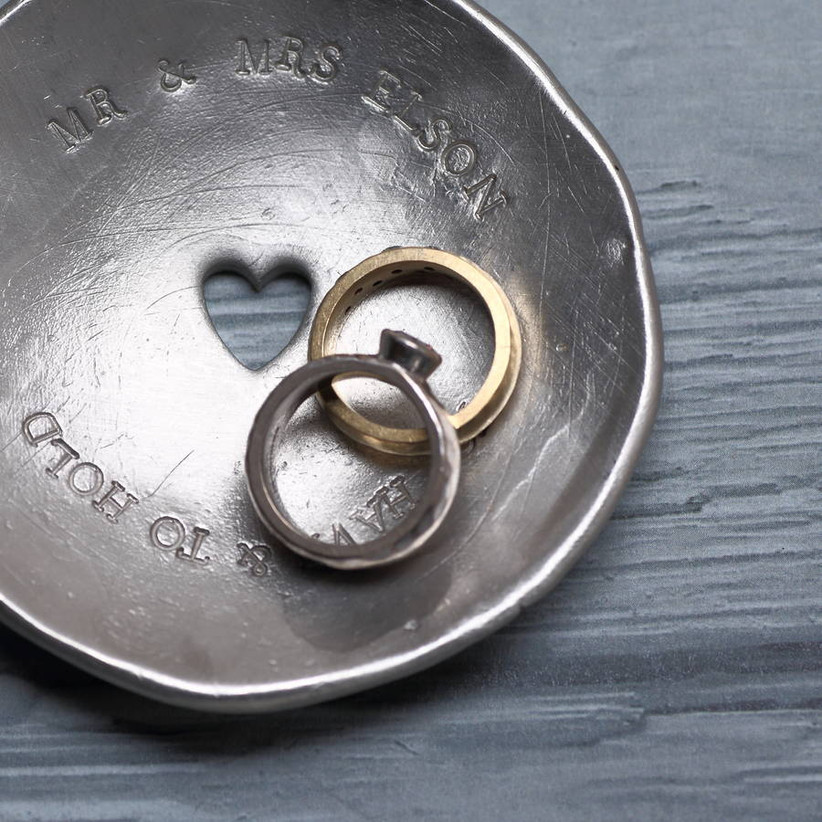 The 16th anniversary theme lends itself to impressive, unique pieces for the home, and this personalised wedding bowl is a perfect example. Fill it with goodies or leave it bare as an ornament.
If you're still looking for the perfect anniversary gift then don't miss our pick of the most thoughtful personalised anniversary gifts.
We have included third party products to help you navigate and enjoy life's biggest moments. Purchases made through links on this page may earn us a commission.