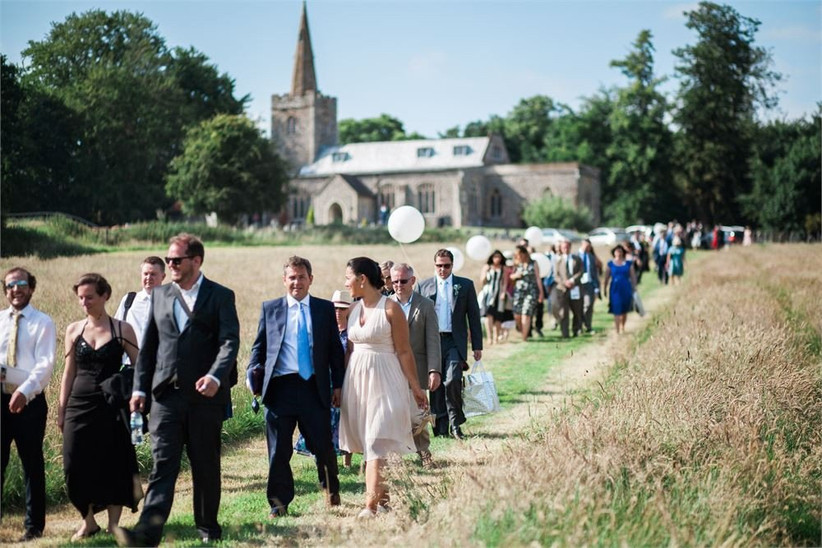 Almost all of us will have heard of a 'no ring, no bring' policy. Everyone who has is guaranteed to have a strong opinion on it.
The controversial rule made headlines in 2017 when Pippa Middleton famously decided to enforce it at her wedding to James Matthews. Prince Harry and Meghan Markle had a variation of it at their wedding in 2018.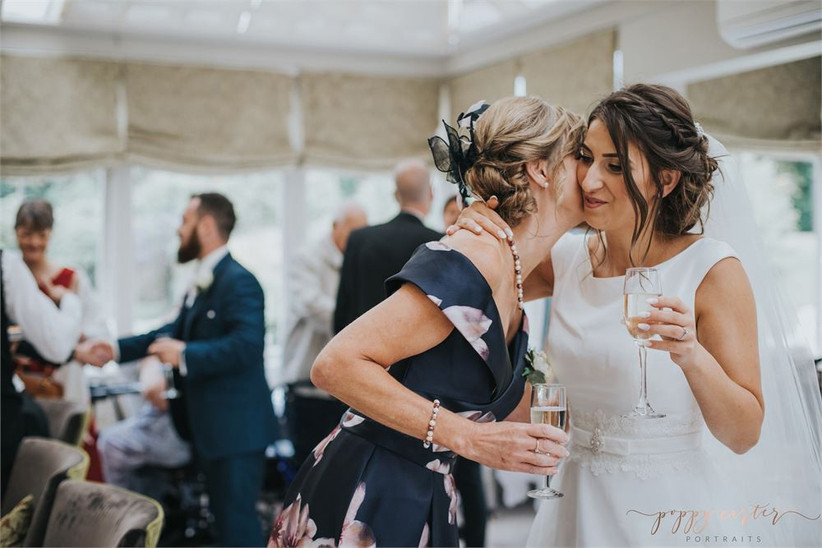 Image: Poppy Carter Portraits
But 'no ring, no bring' isn't just something restricted to the royal family – it's becoming an increasingly popular option as couples tighten up their guest lists.
So what exactly is a 'no ring, no bring' policy? Why might a couple choose to have one and what do the guests REALLY think? We asked real brides and guests to reveal all.
What Does 'No Ring, No Bring' Mean?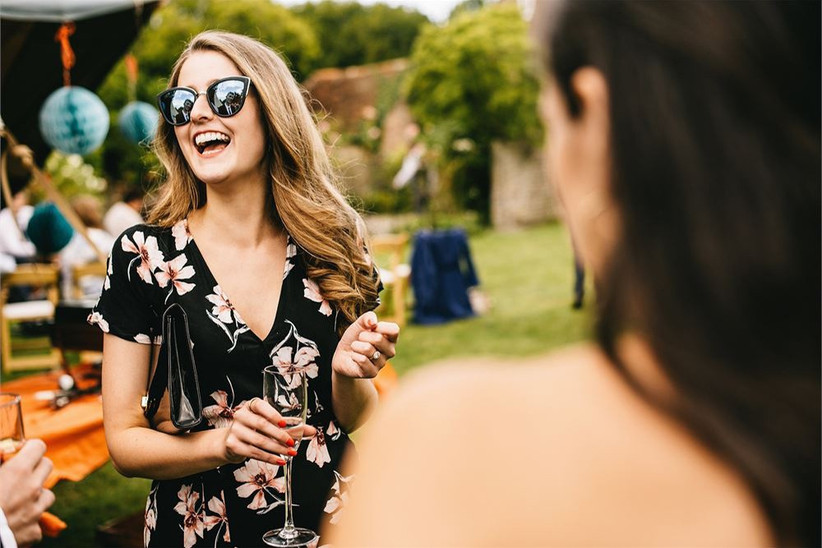 Image: Alex Tenters Photography
'No ring, no bring' means an invited guest cannot bring a plus one unless they are married or engaged to them. It's designed to reduce the number of guests and ensure your wedding photos aren't made up of relative strangers or last-minute Tinder dates.
READ MORE: How to Univite Guests and Still Remain Friends
However, the 'no ring, no bring' rule is controversial. It doesn't take into account how long a couple have been together, only if there's a ring on someone's finger. You could have been with your partner for 10 years (as our guest below was!) and still find yourself arriving solo to the ceremony. If you don't know many other guests, it can lead to a lonely evening – and potentially the end of your friendship.
Why Are More Couples Enforcing 'No Ring, No Bring'?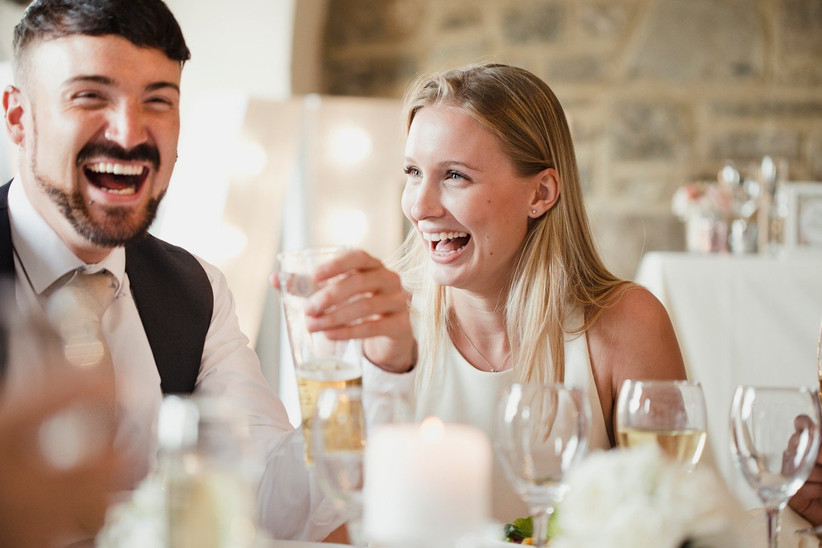 There's a few obvious reasons that 'no ring, no bring' is gaining traction as the latest plus one rule – and it's all part of a bigger trend for more intimate weddings and a better guest experience.
Firstly, 'no ring, no bring' dramatically cuts down your guest lis, which can save you a considerable amount of money. Suddenly you're not having to splash out £80-a-head for 15 extra people. This means you can either save the cash for something like a house deposit or use it to improve your invited guests' experience. It might be the difference between having a free bar or a live band and not.
READ MORE: The Pros and Cons of a Child-Free Wedding
It also means that you won't have a lot of guests you don't know well. No bride wants to walk down the aisle to a sea of faces she doesn't recognise. You also don't want those faces preserved in your wedding photos forever. No-one wants to be guessing the name of your cousin's Bumble fling when you crack out the wedding album in five years' time.
Is There an Alternative to 'No Ring, No Bring'?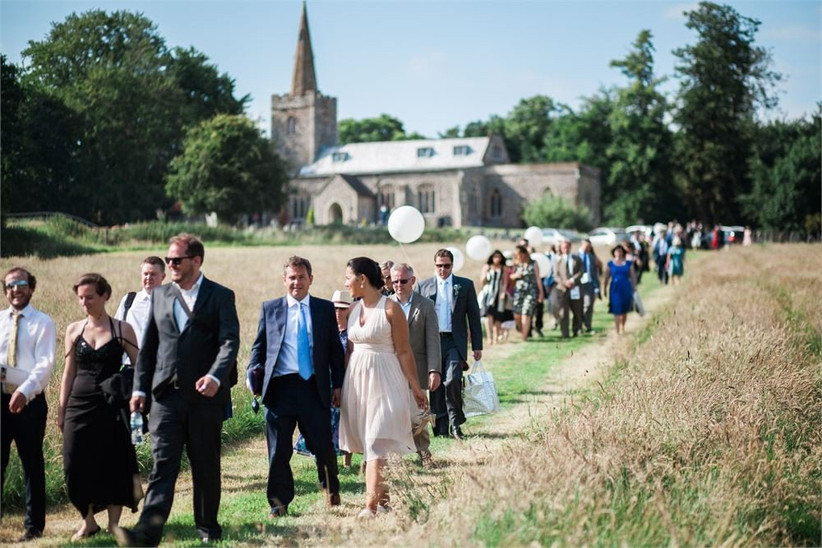 Image: Gemma Giorgio Photography
There has been a move away from the strictness of a 'no ring, no bring' rule. Instead, a new modern variation of the policy has emerged that acknowledges the fact lots of your guests might be in committed relationships but never want to marry, or plan to marry but not be at that stage.
READ MORE: The UK's Best Venues for an Intimate Wedding
Introducing 'no meet, no seat' (catchy, huh?). It's a growing trend where couples will only invite a plus one if they have met them several times and know them personally. 'No meet, no seat' means every guests' presence will be valued by the couple. It's the perfect middle-ground if you need to make some guest list cuts, but it doesn't mean everyone will be happy.
No Ring, No Bring: One Bride Reveals Why She Chose It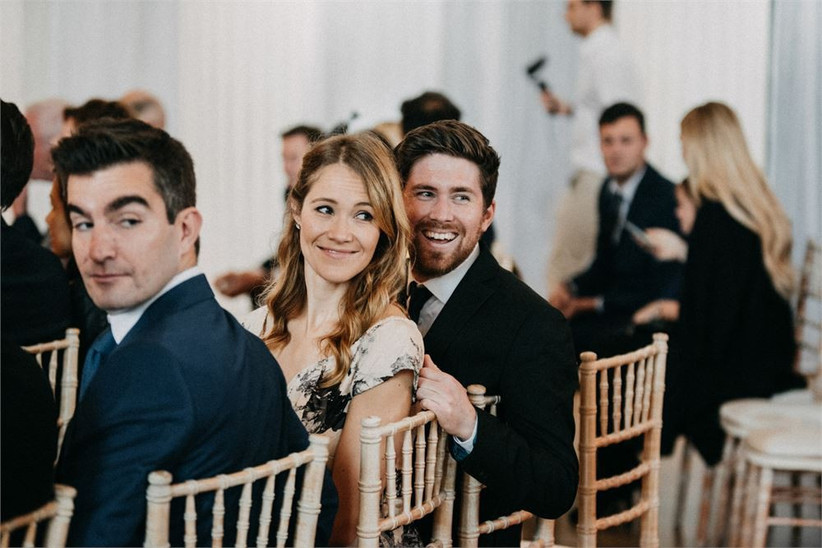 Image: Emily Black Photography
Bride Aimee Al-Dabagh married her husband Adam in 2011 on a tight budget, which meant making some difficult choices with their plus ones.
"We only had a budget for around 60/70 guests so we had to choose carefully. The decision was based firstly on thinking about it being our wedding day. As I pictured myself walking up the aisle, who would I catch the eye of and feel happy and proud to have there? Who did I want to share this moment with? If someone didn't fall into this criteria then they automatically went on the 'maybe' list.
"This became difficult with a cousin and her new boyfriend who we'd never met (approx. 6 months), and a close friend of mine and her new boyfriend who we had met once (approx. 2 months). I also wanted to invite my work colleagues without their husbands/wives.
"We didn't 'announce' that we weren't inviting some plus ones, we just sent out the invitations to those who were on the list. The cousin took it pretty badly; she was young at the time (21) and had no understanding of the budget and selection that goes in to a wedding. She was openly disgusted by it, but her mum reasoned with her and they both approached us and asked if her boyfriend could be included on the evening guest list. We said yes.
READ MORE: Should You Ever Invite an Ex to Your Wedding?
"My friend, well, we sent an invite to just her, yet she sent an RSVP back that had her and her boyfriend's name written on it under the 'accept'. I had to make that painful and awkward phone call to say, 'Um, sorry, it was just you invited.'
"She was actually very sweet and apologetic that she'd just assumed. I explained that her boyfriend was on the reserve list and if others can't make it we'd immediately give him a spot as a day guest. As it happened, a few people did cancel so he could come. Which worked out well for everyone, especially as they're now married with children!
"Everyone enjoyed the day and I'm glad we chose a 'no ring, no bring' rule."
No Ring, No Bring: What Guests REALLY Think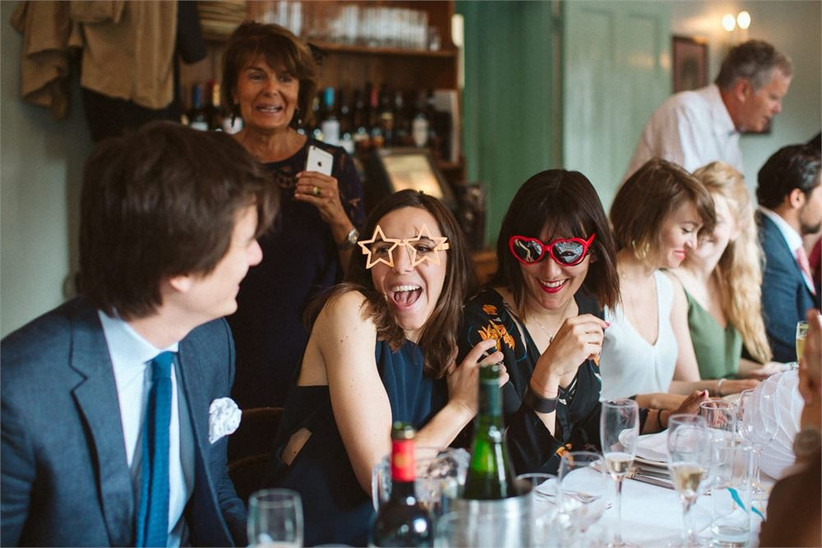 Image: Slawa Walczak Photography
When Hannah Davies, features editor at You and Your Wedding, was subject to a 'no ring, no bring' policy despite being with her partner 10 years, it was the beginning of the end for her friendship.
"The couple put an insert into the invitation, saying, 'If your invitation doesn't say 'plus one', unfortunately that means we're unable to accommodate a guest for you. Due to space constraints, we are only inviting partners in long-term relationships (engaged or married).' I was really confused by that, as – although we weren't married or engaged – we had been together for 10 years, and had lived together for 8 of those! In the end, I checked with the bride, and she confirmed that my partner wasn't invited, which was awkward.
"My partner was a bit hurt, as he'd met the couple a few times, even though they were more my friends, but I was fuming. However, he said I should go, which I did – and I regret it. I barely knew anyone on the day, and the couple's friends were cliquey and unwelcoming, so it wasn't much fun.
READ MORE: 17 Things Guests Hate Most About Weddings
"And to make matters worse, I discovered that she'd made an exception for one of her bridesmaids and allowed her to bring her boyfriend of 6 months. With this sort of policy, you really need to be consistent. It made me wonder whether this was personal and they didn't like my boyfriend. It also made me feel that they didn't respect me or my relationship, or care whether or not I had a good time.
"Their wedding was definitely the beginning of the end of that friendship. It made me feel that I was completely unimportant to them and that they'd only invited me to make up the numbers. I'm all for socialising without my partner, but it didn't feel like a fair guest list policy – and by making an exception for the bridesmaid, they didn't at the very least apply it fairly. I wouldn't invite them to my wedding – or maybe, on reflection, I'd just invite one of them…"
The 'No Ring, No Bring' Rules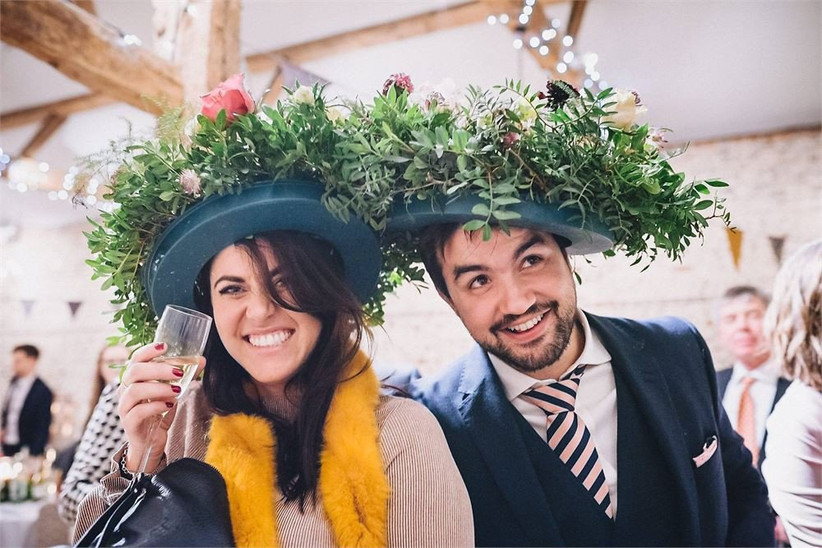 Image: Maria Assia Photography
Plus ones are always a tricky topic, but with 'no ring, no bring' there's a right and wrong way to do it.
How to Enforce a 'No Ring, No Bring' Rule
Make it really clear on the invites. Some people might just assume they've got a plus one so it's best to nip the problem in the bud with a line saying, 'We apologise for any difficulties but due to the size of our venue, plus ones will not be allowed unless named on the invite'.
Ensure it's a blanket rule. It's should be all-or-nothing – you can't allow a bridesmaid to bring their boyfriend of three months, while saying no to your friend and their partner of three years.
Make sure all your guests have someone to socialise with. Your friends and work colleagues will instantly have a better time if there's a couple of people they already know going and feel comfortable with. If your friend/colleague really doesn't know anyone but you, it's a goodwill gesture to allow their partner an invite.
Be flexible with the reception. If numbers and budget allow, you could invite plus ones to the evening reception.
READ MORE: 33 Awesome Ways to Entertain Your Wedding Guests
How to Deal With a 'No Ring, No Bring' Rule as a Guest
Don't moan to the couple. Unless it's just you who's subject to this rule, they've not done it personally; it's probably due to budget or venue restraints. If you can't imagine going to the wedding alone, politely decline the invitation. Being frosty with the couple on their wedding day is an absolute no-no.
Ask if your partner can come to the evening reception. It won't always be possible, but there's normally more leeway with numbers at an evening reception.
Check who else is going. If you'd like to go but are nervous about not knowing anyone, bring up your worry gently with the bride and enquire whether there's other people you know going or others in the same boat. They might be able to sit you next to another date-less guest at dinner so you can chat.
Introduce yourself. The bride or groom won't always be around to introduce you so get confident with introducing yourself. It's not too difficult at a wedding as the partners of the ushers or bridesmaids might be at a loose end while they do their duties and there's a chatty cocktails and canape hour while the photos are taken.
You can leave on the early side. Obviously don't dash off straight after dinner, but you definitely don't have to stay until lights up if your partner isn't there. Who knows, you might meet a nice group and want to dance till dawn?
Don't always be on your phone. You're much less likely to make friends if you're always looking down at a screen, and the bride/groom didn't invite you to mope to your partner on WhatsApp. Get your game face on and get in the spirit of the wedding, or decline your invite.
If you're still unsure what the best guest etiquette is, check out our 18 essential rules all wedding guests should follow. Couples, be sure to know which of these 11 types of wedding guest will be at your wedding – it could help prevent a few disasters.