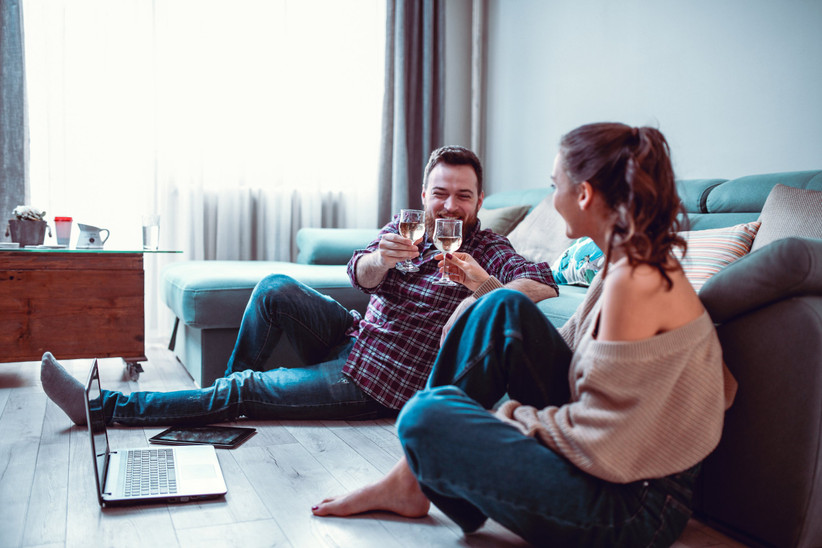 With various lockdown restrictions still firmly in place across the country, the in-person engagement party you might have thrown in a pre-pandemic world is probably off the cards.
But there's no need to write off the idea entirely – that ring on your finger is still a moment that's definitely worth marking, and there are loads of fun ways to host a virtual engagement party that'll be just as special in an entirely different way.
It's a given that you'll need some way for everyone to dial in to the festivities – Zoom, Houseparty and Skype are the most popular options, but you could also consider WhatsApp or Facebook group calls too. Once the guest list is set, it's time to plan the decorations, food and activities, all of which you can still totally deliver on through a screen.
Here's our foolproof plans for nailing your lockdown engagement party and making it one no one will ever forget, even when you can eventually throw another bash IRL.
NB: We have included third party products to help you navigate and enjoy life's biggest moments. Purchases made through links on this page may earn us a commission.
How to Throw a Great Lockdown Engagement Party
Consider The Size of Your Party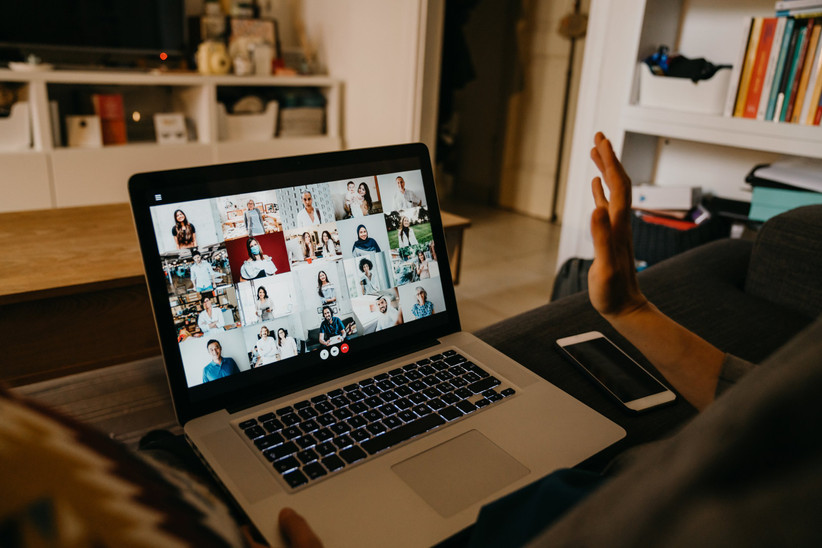 If you've remotely attended a work meeting with more than six people on screen recently, you'll know that navigating large numbers of callers can be…tricky, to say the least.
If you're only inviting your family or closest BFFs this shouldn't be a problem, but if you're struggling to whittle down your nearest and dearest to a reasonable total, it might be worth considering hosting multiple calls for particular groups to avoid the inevitable crossover talk and dodgy connections as much as possible.
Send Out Invitations
You know who you want there – now you need to make sure they're free! Schedule the call on your chosen provider's platform in advance and make sure you include the full meeting code or any necessary passwords – you don't want anyone stuck in the waiting room at this event.
Text or email is the easiest way to disseminate the info, but rather than just typing it out, we like the idea of making an invitation that feels a little more fitting for an affair of this calibre – try Canva, where you'll find dozens of free templates that require absolutely no Photoshop skills and look pretty profesh, even if you do say so yourselves.
Decide if You Want To Have A Theme
Arguably the theme of any engagement party is just the love between you two – but is there a fun way to incorporate your personalities even more?
Maybe you both love pizza, maybe you're sports mad, maybe, like these guys, your mutual obsession with Friends is the thing that's brought you together for life. It's not obligatory, but if you do decide to have a theme, it can prove to be a useful framework for plotting out the rest of the decisions, and with costumes or quizzes to suit the subject, it's also a sweet way for your guests to feel even more involved from afar.
Make the Structure Clear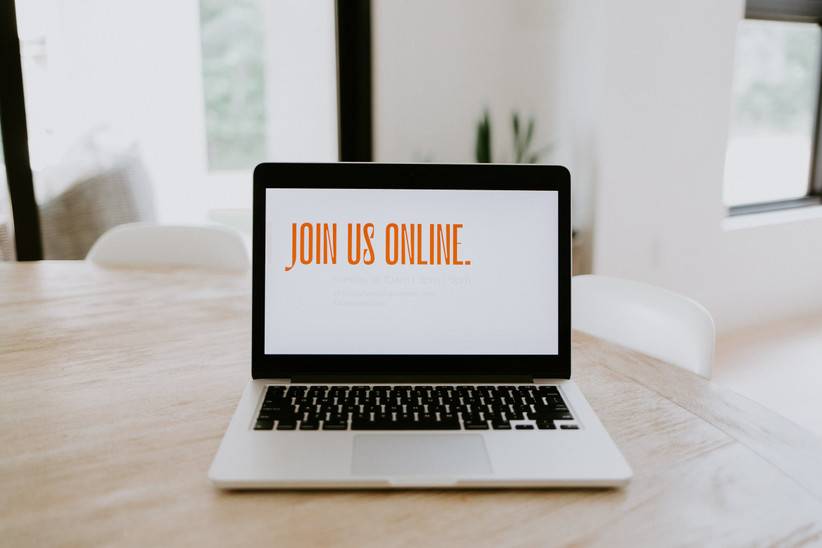 We know, we know, the word 'agenda' can suck the fun out of just about anything, but a rough outlay really will help things to run smoothly when you're not all in the same room, and manage expectations for how long the call will last.
Ask guests in advance if they'd like the contribute anything to the schedule – someone might want to put together a video or photo slideshow, or your parents may still be keen to give a speech and raise a toast, even if it is remotely. Then before the party you can circulate the line-up so everyone knows when their slot is – this is also a really great way to not have to do all of the planning yourselves and still have a few surprises in store!
Pick Your Props
Because a lockdown engagement party is such a visual medium, it can be really lovely to have a backdrop that reflects the joy of the occasion (like this 'Sip Sip Hooray' banner!). Balloons and bunting are pretty affordable and can be found in all shapes, sizes and colours to match your décor – or if budget is really tight, take advantage of Zoom's free virtual background tool, which can digitally transport you all anywhere in the world, from a far-flung beach to your favourite city.
To get your guests in the spirit, you could also consider posting a few items to help them set the scene too – think photobooth props or party hats in coordinating colours. Trust us, your keepsake screenshots will make all of the extra effort worth it.
Set The Menu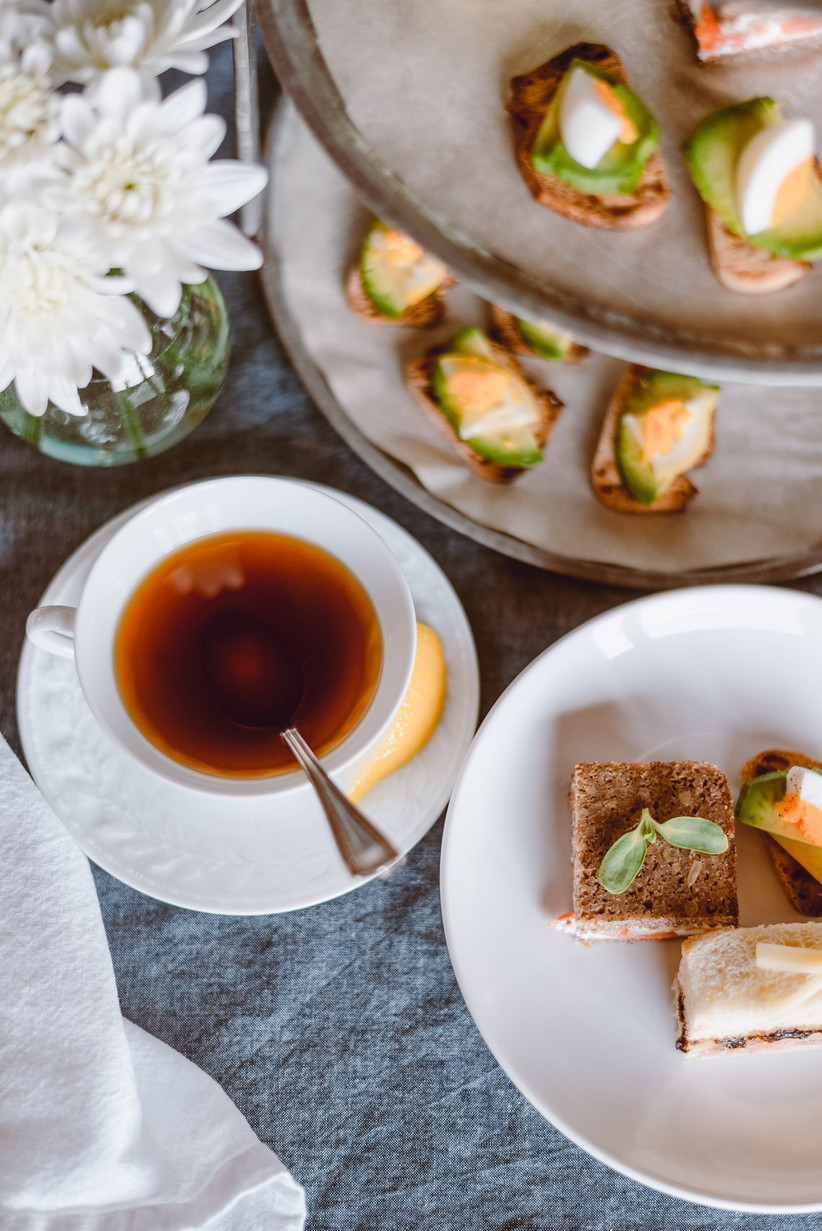 Whether you want to arrange food and drink to be sent out to everyone, or simply want everyone to enjoy the same thing at the same time, make your party group aware of the snack situation. Suggestions like a cheeseboard or chips and dips are easy for everyone to pull off, or you could indulge your collective sweet tooths with a DIY afternoon tea.
Cocktail kits that fit through the letterbox are a thoughtful gesture if you want everyone to be able to raise a glass in your honour – brands that offer these packages include NIO Cocktails, BoroughBox, The Cocktail Man and Send a Negroni. Plus, mixing them up is an activity in itself.
Plan Some Games
On the subject of activities, classic icebreakers are ideal to kick off the proceedings – think traditional ideas like Two Truths & A Lie, asking everyone to share the story of how they know you both, or even drinking games like Never Have I Ever if the crowd feels right.
When it comes to quiz ideas, Mr & Mrs is a brilliant one here, but any kind of 'how well do you know the bride/s or groom/s' quiz will likely go down well. We also love the idea of wedding-themed Pictionary or Charades – private message each player their word or phrase before their turn so everyone else has to guess.
Look Into Organised Entertainment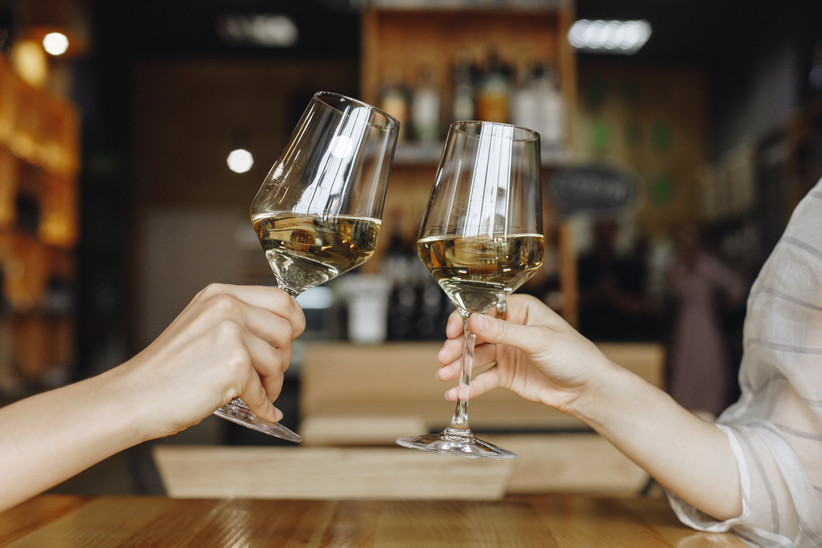 In light of the pandemic, numerous companies are now offering online experiences for groups of all sizes, which can take the pressure off you having to hold court the entire time
For instance – Red Herring Games offers virtual murder mystery parties, while Waitrose is now conducting virtual wine and gin tastings for as little as £30 per person. Airbnb's online experience offering is also well worth a look – from virtual concerts to baking lessons, you won't believe how many options they have up for grabs.
Don't Forget to Hit Record!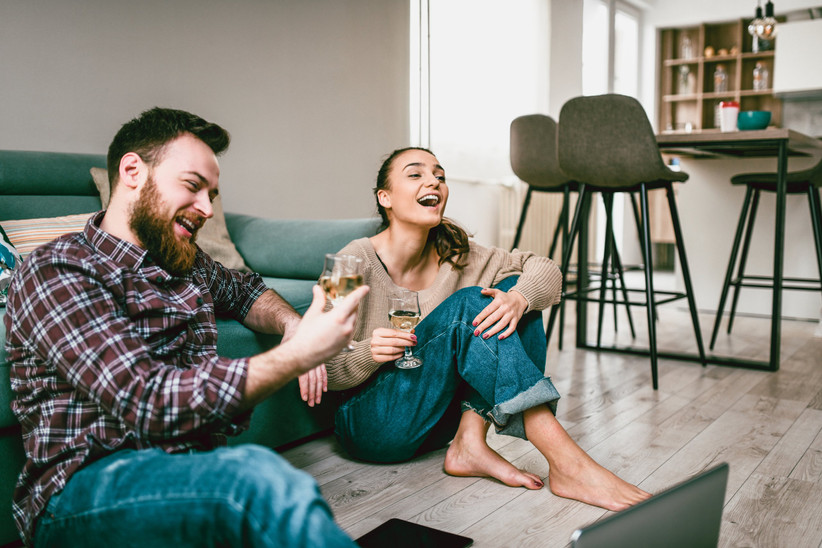 You'll want to treasure all of the kind comments and funny moments forever, so take a recording of your virtual engagement party while it's happening.
This is also a fab thing to include in a follow-up thank you email to everyone who attended, along with any flattering (or hilarious!) screenshots you've managed to grab during the call too.
The Best Lockdown Engagement Party Props & Accessories
Mixed Pack of Balloons – £3.99, Ginger Ray
We're Engaged Banner – from £2.52, Etsy
Engagement Photo Booth Props, £12, Not On The High Street
Honeycomb Ring Decorations – £12.99, Amazon
Engaged AF Shirt – £10.95, Etsy
Diamond Ring Cocktail Stirrers – £10, Clouds And Currents
Rose Gold Heart Bunting – £3.95, Etsy
Party Balloons 'Woo Hoo' Pack Of Six – £5, Hoobynoo
Engagement Wedding Ring Foil Balloon – £3.99, Ginger Ray
So you've smashed the engagement party, now it's time to start planning! Make sure you have everything covered with our complete wedding planning guide.