What It's Like to Be a Bride in a Wheelchair
As a wheelchair user, Nurani was unsure where to start when it came to wedding planning. Discover how she put together a magical celebration, from finding an accessible venue to choosing that fairytale dress - and what she learned along the way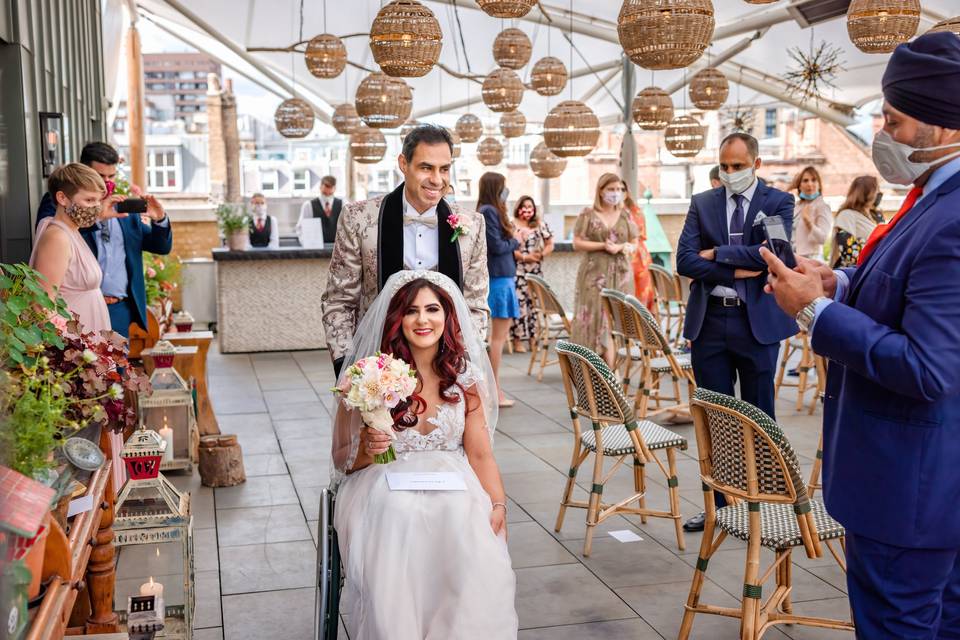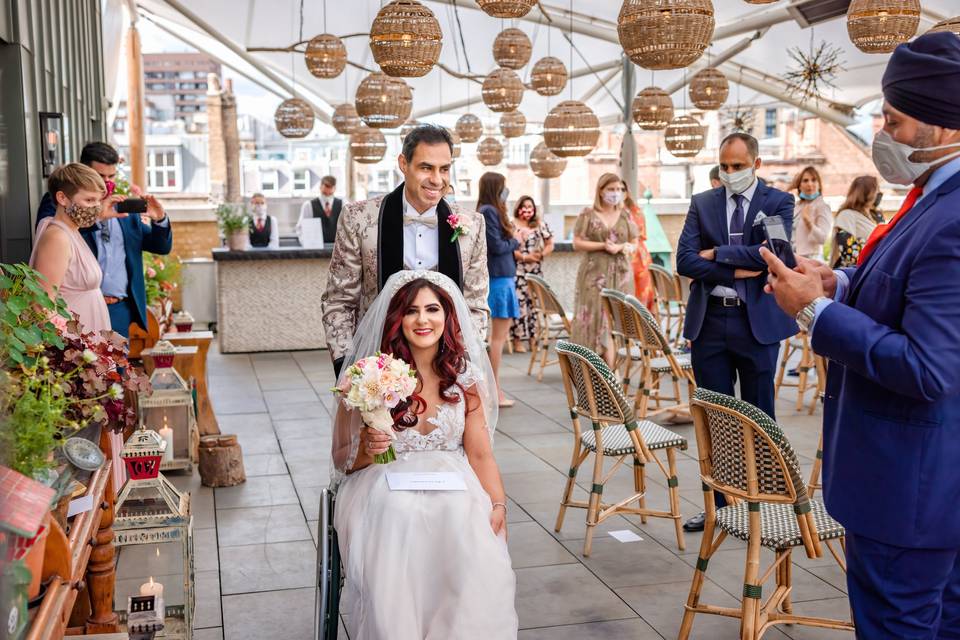 Our love story started with two complete strangers who took a chance on swiping right.
Yes, of all places we met on Tinder. Who would have known that a swipe to the right was, in fact, fate and the start of the greatest love story of my life? Fast forward nearly two years, and in November 2018 Sam whisked me away on holiday to the mesmerising and incredibly special Fuerteventura, where he surprised me with a romantic proposal over a candlelit dinner.
After the celebrations and countless retellings of the proposal, however, came the all-important questions. Wedding planning is stressful enough, but when the bride uses a wheelchair, it can be even more of a challenge.
As a wheelchair user, I did not know where to start with all the preparations. Where would we get married? Would it be in the UK or a destination wedding? Will I be able to get the perfect white wedding dress? How exactly do I plan an accessible wedding?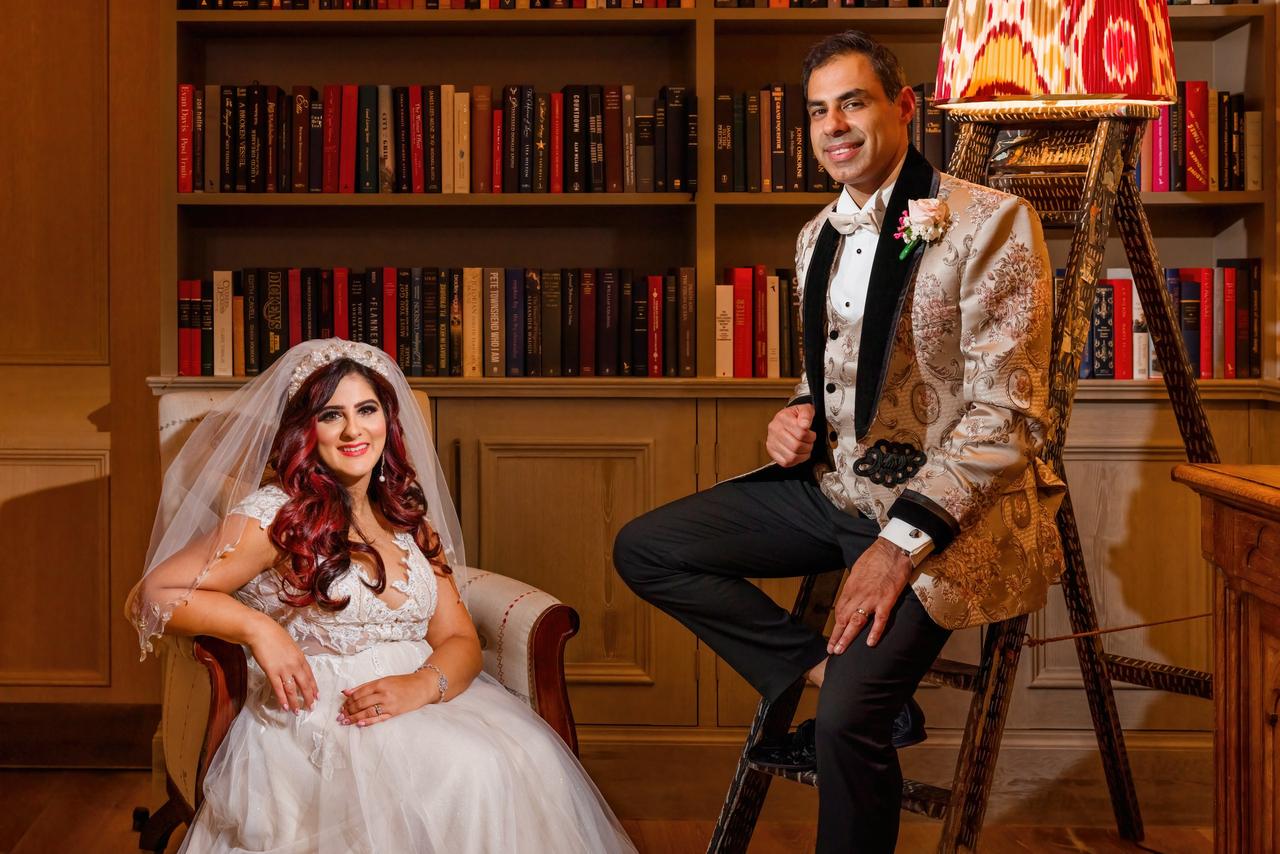 Finding the Venue
For the venue, we decided that we wanted to have all the festivities in one place over a two-day period to make it easier and to make it feel like a destination wedding, even though we chose to get married in the UK. We were able to search online easily enough for venues that had disabled facilities, but beyond that, it was painstakingly tedious to find additional information. On our visits, we found that while venues wanted to meet my needs, they did not necessarily understand them.
At one venue we visited, the bridal suite was upstairs. Their first solution was to make do with a ground floor guest room – not ideal to miss out on your special day. The second solution was to have a few strong men carry me up and down the stairs so I could access the bridal suite. My now-husband and I were shocked at both suggestions, but the wedding coordinator just could not understand this.
While venues were helpful with any enquiries we had, they did not understand what is entailed in a venue being fully accessible. It simply is not enough that a venue is ground-floor level or that they have disabled toilets. After a good four to five months, we found our dream venue: a 16th-century stately home, steeped in romance. It had a chair lift to access the bridal suite, accessible toilets, specifically tailored bedrooms, and ramps to access all areas.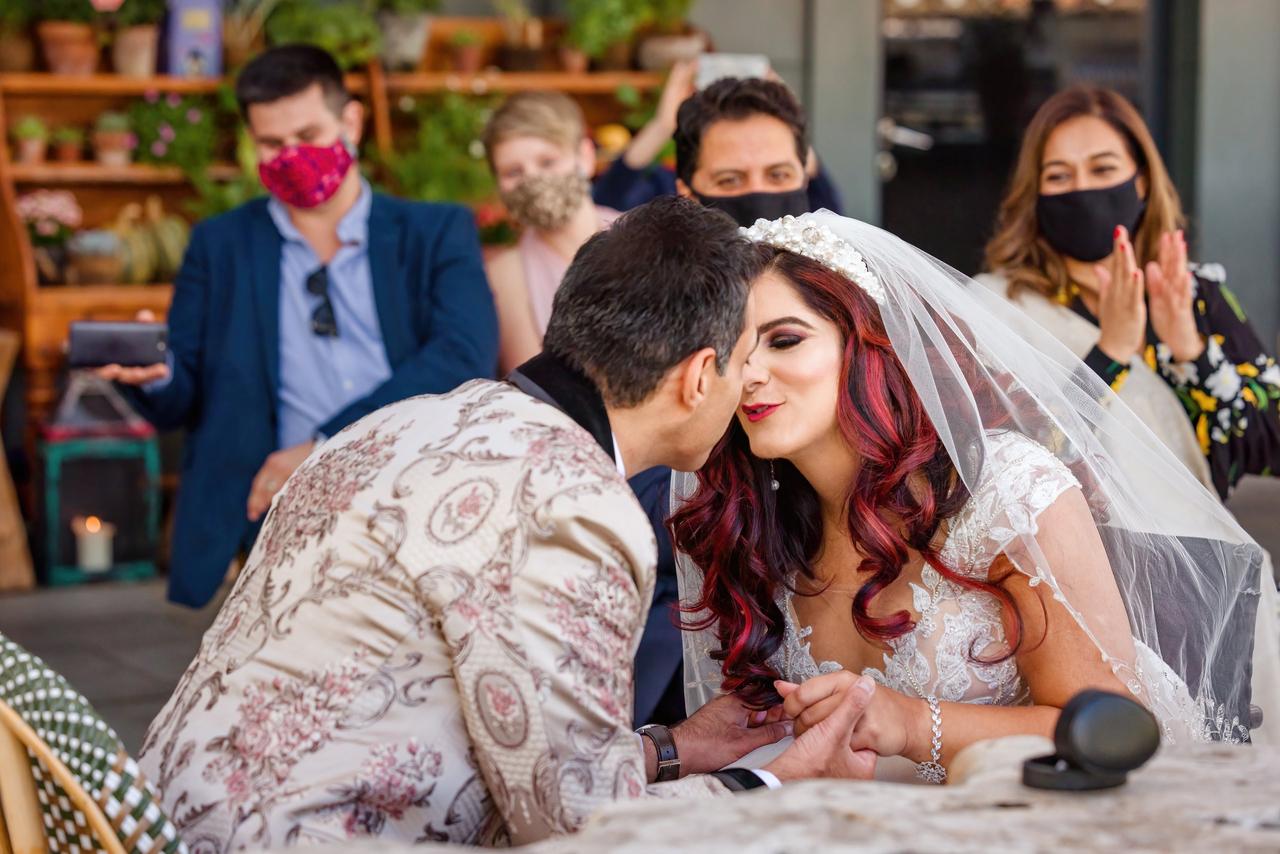 Sadly, due to the pandemic and the Covid restrictions in place on numbers, we opted to book a different venue. London is home to both of us, so that was an easy choice. We wanted a venue that would be easy for all our guests to get to and one that was quirky, unusual, and glam; to match our personalities. We also did not want somewhere too big for our 30-person guest numbers.
With under four weeks to plan the wedding, we asked our wedding planners, Ajay & LaToya Patel at SW Events, for recommendations and they suggested The Ham Yard Hotel. With the hotel still being closed, we had to rely on online photos – we looked it up and fell in love! Our original wedding plans included having our civil ceremony outdoors, so when the Ham Yard said we could have the ceremony on the rooftop terrace, that sealed the deal for us.
The Dress Hunt
For me, finding the perfect white wedding dress was the most important aspect of my special day. As a bride on wheels, I would say that the challenge was finding a wedding dress that I genuinely loved and that would be practical with the wheelchair.
With the help of my two trusted bridesmaids, we tried on dresses at a few bridal boutiques. I have to say that all the experiences were wonderful and enjoyable. The assistants were also very accommodating in aiding me to try on the dresses, but it was a struggle to find a dress that I loved, that was my first choice and that looked amazing on me sitting down.
This proved to be quite frustrating, which led me to conclude that the dress I chose would require several alterations, so it made sense to opt for a bespoke dress. The most important aspect was that the dress be designed to look perfect sitting down rather than standing. Unfortunately, the bespoke dress did not work out, so I was left having to get a new dress less than three weeks before the wedding.
My experience with David's Bridal in Stratford was outstanding and despite the restrictions in place, they made the experience so special. The dress was altered and ready within two weeks. The seamstress was exceptional, with excellent knowledge of altering a wedding dress for a wheelchair user. The store itself is also excellent for wheelchair access with a lift and spacious changing areas.
My favourite colour is white, so I was so excited about picking out a white wedding dress. I picked out a total of six dresses to try and ended up choosing an ivory and blush/champagne Galina Signature Illusion Cap Sleeve Appliqued Dress with a soft sweeping skirt. Coupled with a lace trim veil, the dress gave me the princess/romantic vibes that I was after.
As a result of my condition, I am unable to wear heels of any kind. If flats were all I could wear, I was going to make sure they were the most glam pair I could find, and of course, these had to be sparkly Jimmy Choos.
The Big Day
On the day, the look was brought together with big romantic curls for my hair and smokey glam make-up created by the talented Suky Gill. This was finished off with a statement piece headband and bespoke jewellery made by Victoria Percival.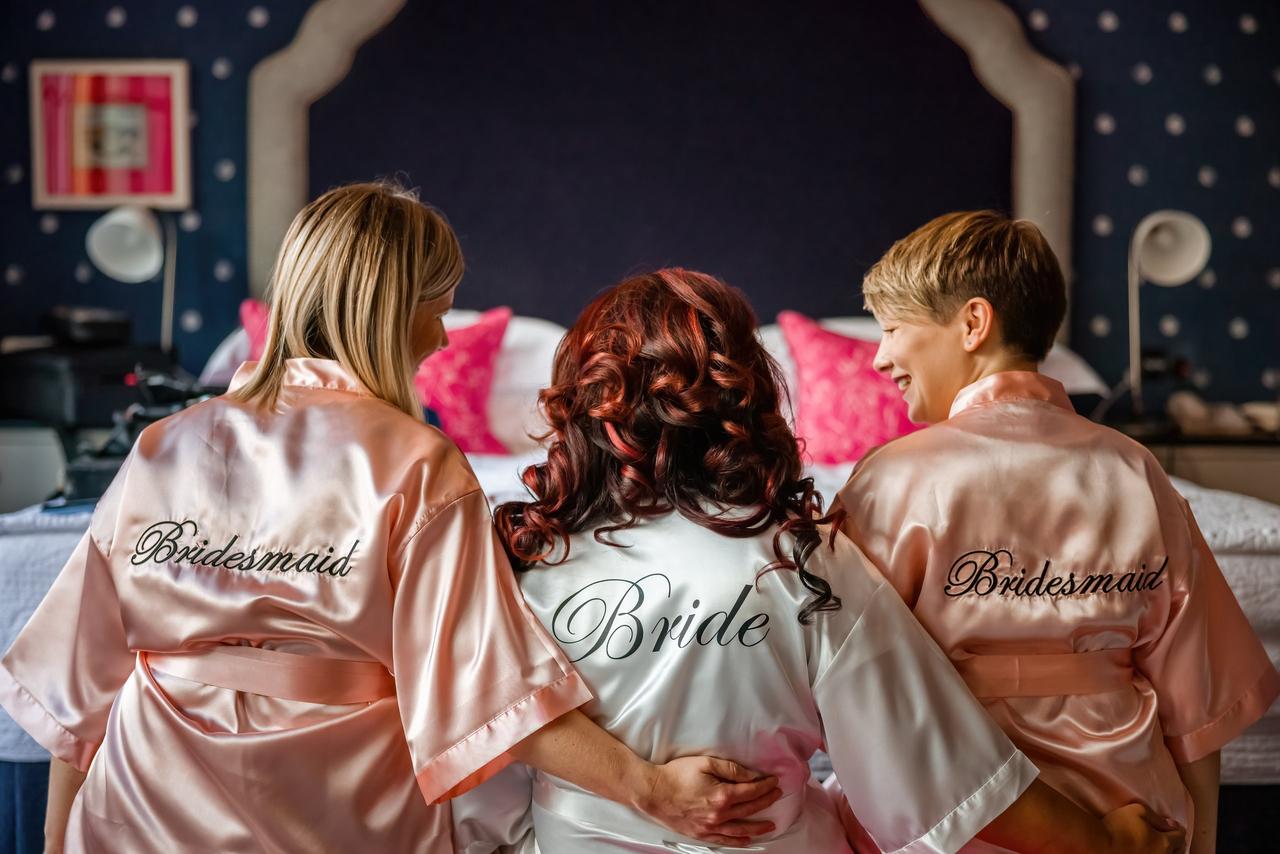 Considering Covid regulations, we tailored the day as much as we could to reflect our personalities and us as a couple.
We decided to have a first look in private on the rooftop terrace. This was such a special moment as neither of us had seen each other's outfits. Capturing this emotional first look and all our joyous moments throughout the day were done by our truly amazing photographers, Sanjay and Roshni Jogia from Eye Jogia Photo and Cinema.
One of the things we had to consider was whether I would stay in my wheelchair for the entire time. I remained in it for the group shots, and then the couple shots were a combination of being in the wheelchair and transferring onto some of the hotel's fancy furniture. My disability is a part of me and it has helped shape me into who I am, so it was important that was celebrated in the photographs.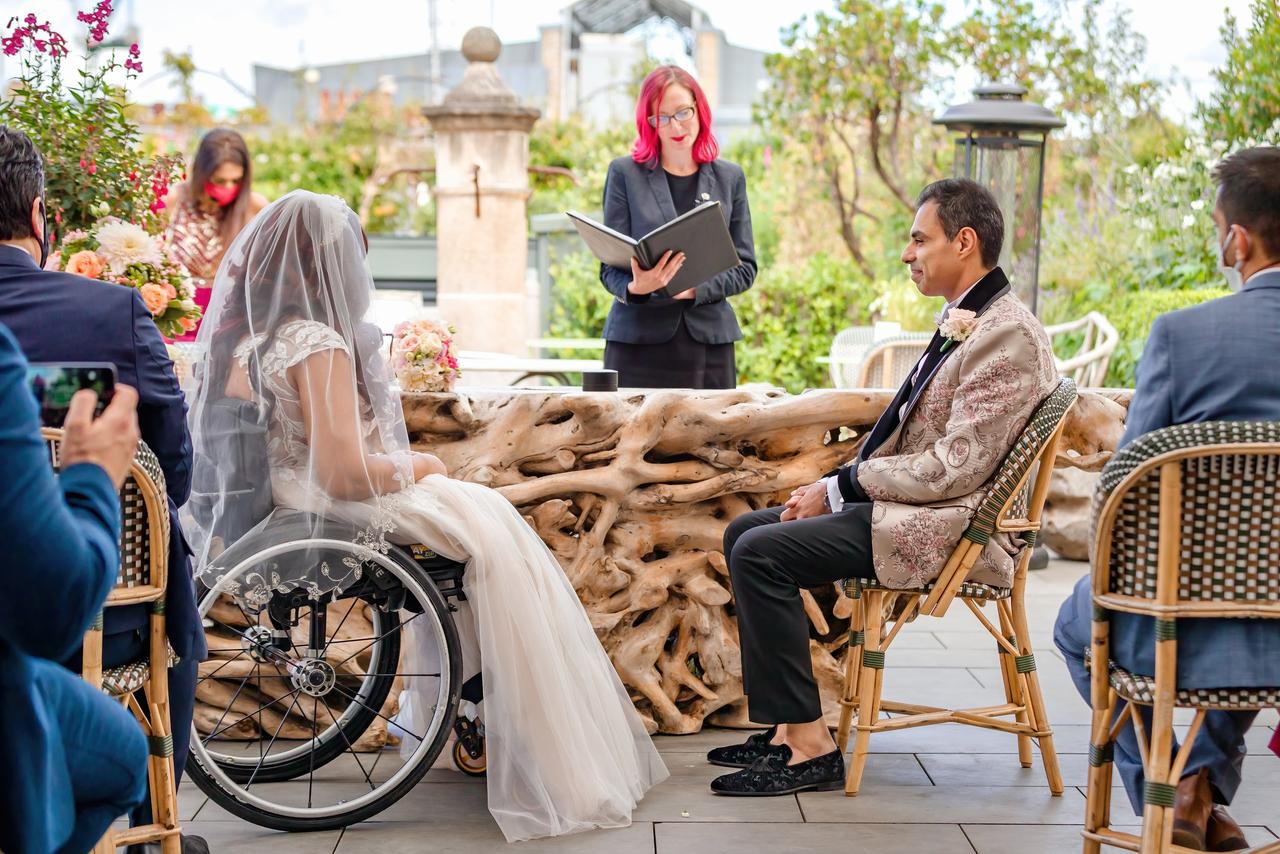 To ensure I felt relaxed on the big day, together with our wedding planners we thought through the various wedding traditions and whether they would need to be adapted in any way. The first consideration was how we would present ourselves during the ceremony. I wanted Sam to be comfortable but at the same time I did not want to be looking up at him the entire time, so he chose to be seated as well.
Other considerations included the aisle being wide enough to fit my wheelchair and the cake table being at a comfortable height for cutting.
I am a traditionalist in some ways and since my father couldn't be present at the wedding, my brother wheeled me down the aisle. It allowed me to hold my stunning bouquet of creamy 'café au lait' dahlias, with stunning coral shades of Rosa 'Carpe Diem' and Bovardia – put together by Khalida at U-Floria Floral Events. The flowers perfectly encapsulated both the romantic theme and the cosy blush colour scheme.
We wanted to add a few personal touches where we could, so we had a series of infographics boards with cute facts about us, put together by the creative husband and wife duo at Kiss-Met Designs.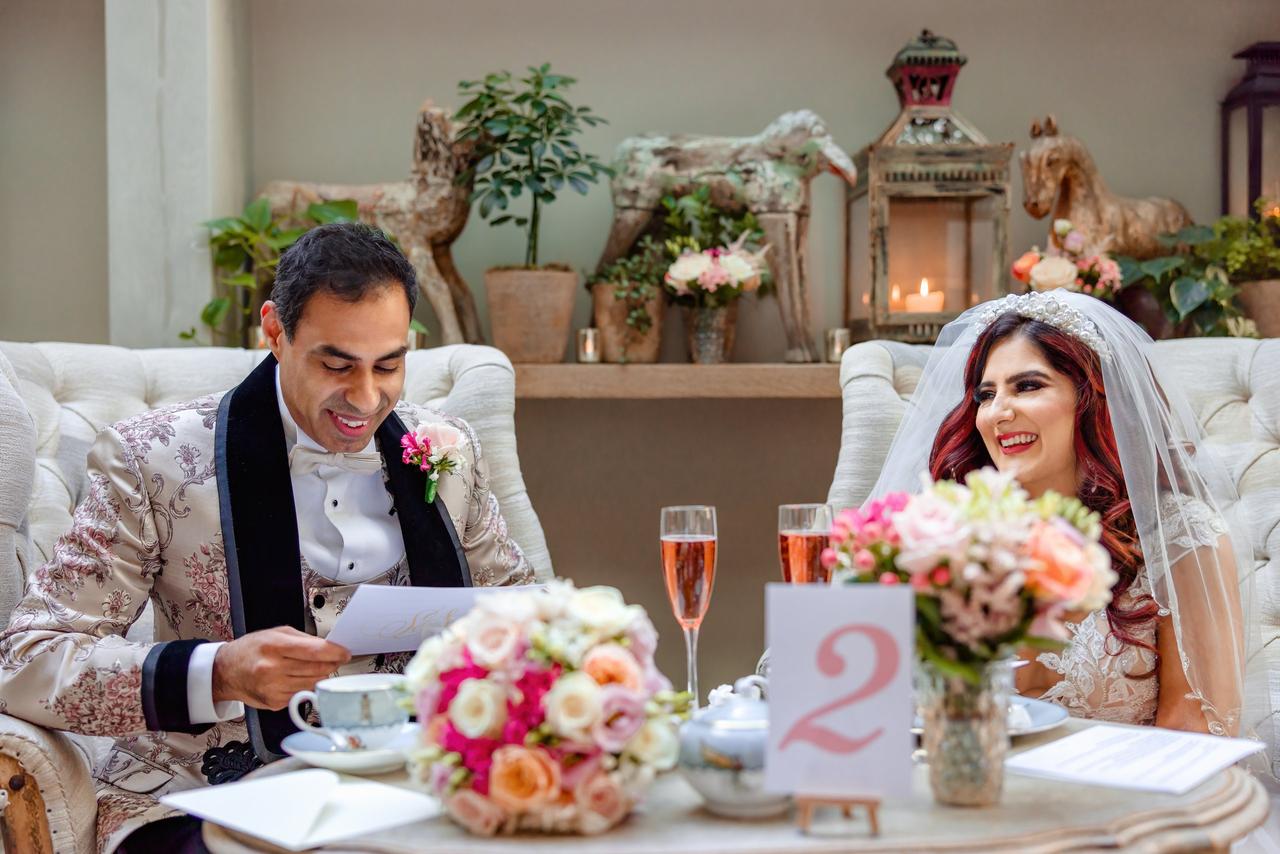 My Advice for Other Brides
Wedding planning certainly threw up some challenges - and I know I still have a few ahead as we're planning a second wedding celebration. It is disappointing that some of the challenges exist and there definitely needs to be more representation within the UK bridal industry. With that said, here are some of my top tips for disabled brides:
Always visit prospective venues to check accessibility. With Covid, this may not be possible, so ask for photos, videos, or an online tour if possible. I found it helpful to have a checklist of my specific requirements so I could tick items off accordingly.
Ask about ramps at the venue – The Ham Yard Hotel had a simple ramp to access the rooftop terrace and it was perfect.
I wish I had told myself this: DO NOT rule out a style of dress just because you are in a wheelchair. Do not assume it will not be suitable or accessible until you have tried it on. Most importantly, take your time to look around.
Again, I wish I had thought of this: do not be afraid to think outside the box to make your day accessible and suited to your needs.
Most importantly, being a wheelchair bride does not mean forgoing romance, traditions, or the style of wedding you had envisaged.
Check out Nurani's amazing feed on Instagram - @girl_rollin_about_town - for fashion and lifestyle advice, plus even more wedding insights.