40 Black Wedding Photographers You Need on Your Radar
If you're in need of some wedding inspiration, Insta-stalk these amazing Black wedding photographers now and support their incredible talent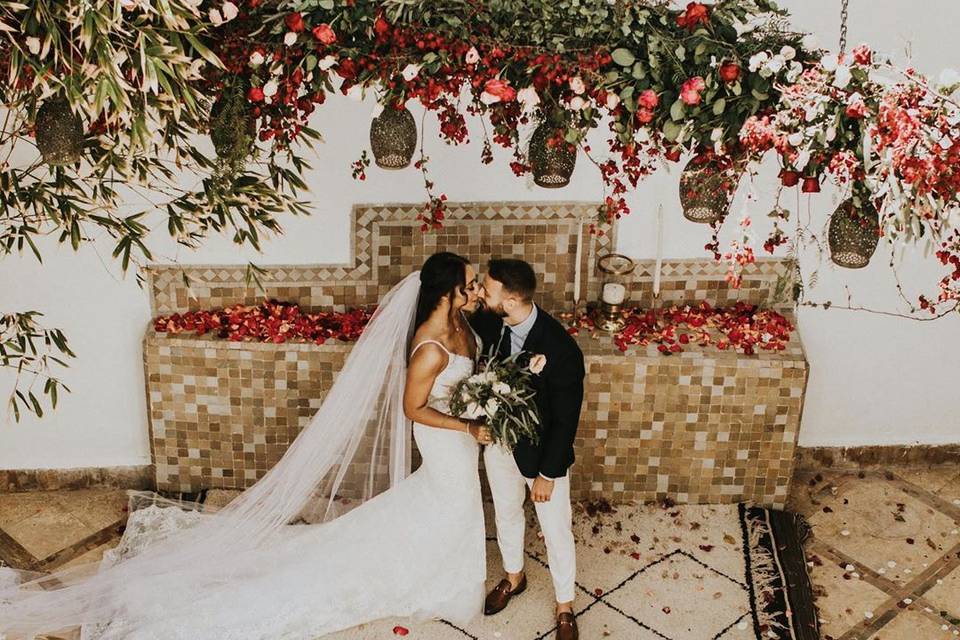 As part of our commitment to showcase the best Black talent in the wedding industry, we're shining a spotlight on the best Black wedding photographers in the UK.
Whether you're eloping to a far flung destination or exchanging vows in your hometown, the passion, creativity and eye for detail that these photographers (and a few videographers) bring will leave you with memories you'll treasure forever.
You'll find some familiar faces here if you've read our guide to 100+ amazing Black-owned wedding businesses to support but there's loads more photographers that deserve you to follow them and invite them to be part of your special day.
READ MORE
Here's 40 of our favourite Black wedding photographers and videographers:
Black Wedding Photographers
1. Fatimea Gulied Photography - @fatimagulied
Sister duo Fatima and Naima offer gorgeous, creative portraiture and film for your special day. They truly understand the best angles for brides, drawing out your natural beauty and confidence for the most awe-inspiring shots.
Powerful, emotive images are Remi's forte, and his eye for colours and expressions is second to none. Photography is his true passion and he knows how to capture the happiness on every couple's faces.
Award-winning photographer Adebayo Yusuf and his team create stunning visual memories of multicultural weddings and wedding showers. He has a relaxed and informal style that gets the best out of group shots.
You won't notice Denise snapping away in the background of those intimate, natural moments in the day but you'll treasure the photos forever. Talented, unobtrusive and with an incredible eye, you'll get to relieve all those special moments over again with her photos. Did you know she's photographed the Queen and Barack Obama before? You'll be in great company.
He warns you'll fall in love with his images, and he's right. Eniola is great at making couples feel at ease, meaning you'll get those authentic, passionate photos that tell your true love story.
Alternative London wedding photographer Jo captures honest moments of connection and genuine emotion with creativity, colour and an inquisitive soul.
Luxury fine art photography that tells each couple's compelling love story. He goes above and beyond for photos you'll treasure for generations.
Emmanuel lets his photos speak for themselves, with compelling images that your family will want to show off at every opportunity. The love and joy on your day oozes from the photos and he's fantastic at capturing both traditional and contemporary wedding style.
Daz has an eye for creativity and innovation, which is reflected in his beautiful work. The customer comes first, so his team with be with you from the moment you start getting ready to final dances to ensure all details, no matter how small, are captured for you.
Norfolk based wedding photographer Salsabil creates windows into intimate moments with her lens. She's there for the moments of authentic joy, heart and emotion.
Founded by photographer Timi, Bridge Weddings is an award-winning, luxury photography and videography "experience". The team capture timeless, art-led photos with an relaxed approach that lets natural moments unfold.
12. Litehouse Photography - @kolemajeks
Weddings go by in a flash and couples will barely see half the things going on. That's Kole's job: he catches the surprise, excitement, laughter and love in moments you might otherwise miss and tells the story of your day.
From your engagement shoot to your wedding day, Jesse's style is very natural, finding the colour, heart and soul in each relationship she photographs.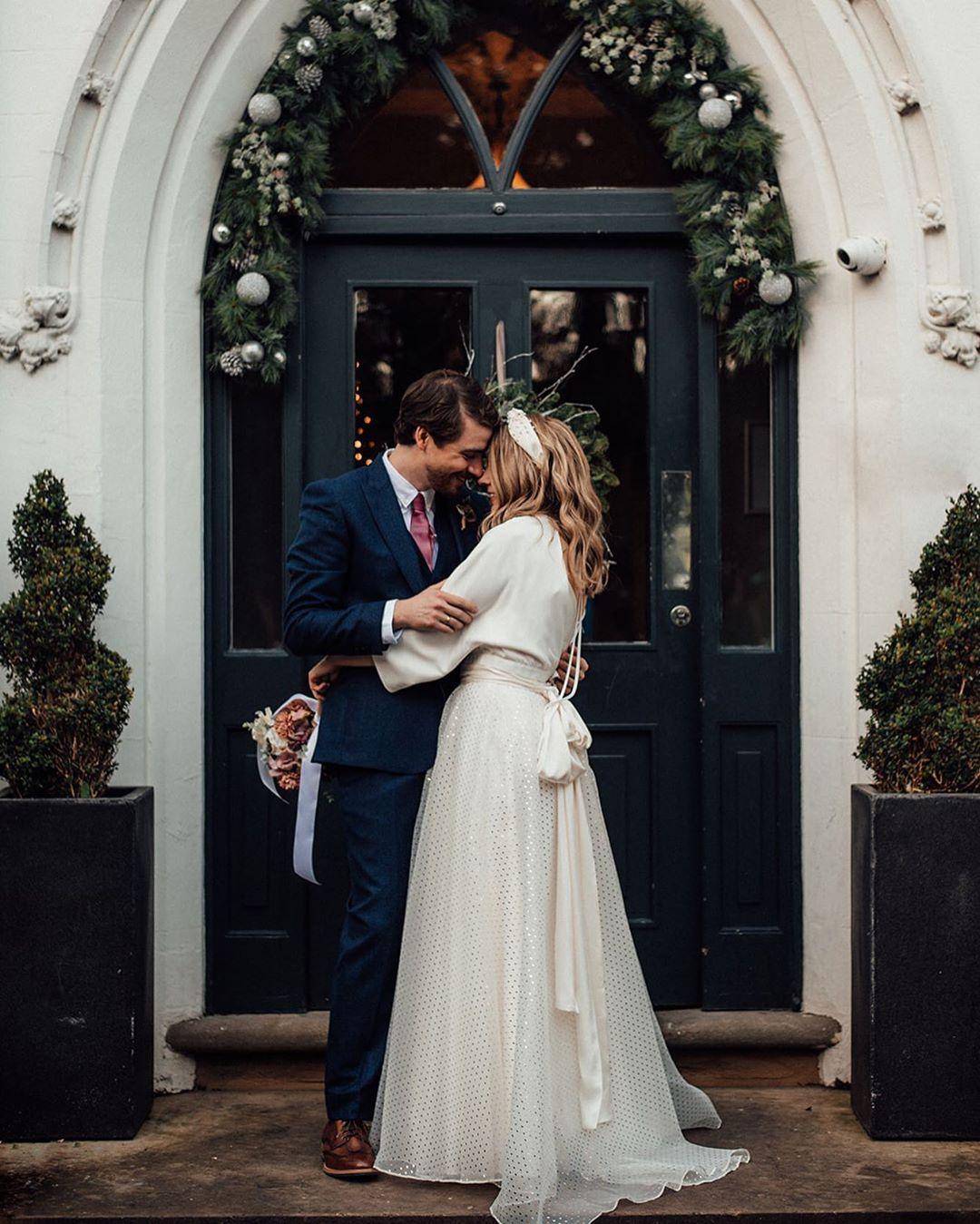 Marni specialises in cool urban venues and quirky couples. If you want a friendly photographer that catches those candid moments your guests will want as their new profile picture, she's your woman.
15. Jay Emme Photography - @jayemmephoto
Jay is a self-confessed "wedding junkie" and revels in the honour of sharing your most important day with you. She's friendly and relaxed, helping even the most nervous couple connect with the camera, and creates fun, soul-soaring wedding photos in the UK and internationally.
16. Affinity Q Photography - @affinityq
The perfect wedding photographer feels as blessed to be a part of your day as your guests. Affinity Q founder Tope is just that, bringing his passion and joy for weddings into his work and snapping your most candid, precious moments.
Experienced photographer brings bold, vibrant weddings to life, and captures the colour and soul of each special day.
Nigerian photographer Bedge will happily hop on a place to photograph weddings in the UK - and you'll want him to. This is editorial photography with a high-fashion edge; if you're having a luxury wedding, he'll understand your vision and capture it perfectly.
This team of London-based photographers are unobtrusive, making you feel totally at ease and blending in with your guests. This means they get those perfect authentic, candid moments that you'll want to share on social media straight away.
Relaxed, fun and unobtrusive, you'll feel the love emanating from Carla's photos as she captures once-in-a-lifetime shots you'll treasure forever.
Quirky Cardiff-based wedding photographer Leesha preserves on camera the genuine, love, laughter, tears and joy of your wedding day.
Photographer Yemi captures unforgettable wedding memories that'll help you relive the excitement and exhilaration of the day over and over again.
Adventurous and creative, Igor's awe-inspiring weddings will convince you to have a destination wedding, but he's just as at home photographing one-of-a-kind days in the UK.
24. Bigg Ayo Photography - @bigg_ayo
UK and international photographer Bigg will make your day look as glamorous as a fashion shoot, with all the joy, romance and emotion of a storytelling artist.
Atmosphere and colour come alive in Jonathan's work which captures "wild hearts" with warmth, patience and charm.
The talented team at Deru Studios treat your wedding photos as works of art and shoot with the utmost attention of detail.
Nicknamed the 'Tog in the Hat', Jay shoots cool, raw and modern wedding photography and videography you'll treasure.
Self-confessed "hopeless romantic" Tash brings her sharp eye to the cool architecture of her home region, its wild nature and the love stories that have been told around it.
Tanya's photos are natural, bright and full of emotion, and put the couple's love story front and centre.
Osman's documentary-style wedding photography is authentic and intimate, finding those unexpected moments and capturing the magic of the day.
Christian has an amazing, fashion-led eye for detail tat draws out the opulence, drama and luxury of your day.
Based in France, 'The Quirky' team is made of up of Beatrice on photos and her partner Jeremie on video. They do lots of destination weddings in the UK with an alternative, original eye.
Documentary-style, real, unscripted moments are what Slick Photography specialise in, to get the full essence and flavour of your day.
34. Ben Achana Photography - @b.achana
Ben's the go-to man if you want your epic reception party captured on camera with all the lights, dancing, energy and entertainment.
London-based international photographers A & O Studios are recommended by some of the most prestigious venues in the UK and you can trust him to bring luxury weddings to life.
London-based Ghanian photography company who travel the world creating "photographic novels" of each couple's day. With an eye for capturing a roomful of emotion in one image, your wedding will be in safe hands.
Black Wedding Videographers
Contemporary and cool wedding videography that lets the personality of the couple and atmosphere of the day really shine through. Marv and his wife Bethel will become your best friends for the day.
Modern, cinematic, personality-filled wedding films that couples will watch over and over again. With beautiful storytelling, you won't just get all the most important moments of the day caught on camera, but the energy, laughter and fun of the moments in between.
Cool, quality videography and the team even have 360-degree video booths to capture your wedding like no one else can.
This award-winning company that specialise in wedding cinematography and have extensive experience capturing the joy, beauty and energy of African weddings.
Still unsure what you want from your photographer? Here's 87 wedding photos you definitely need to capture and a breakdown of the different wedding photography styles.